McDonald's Nasi Lemak Burger is back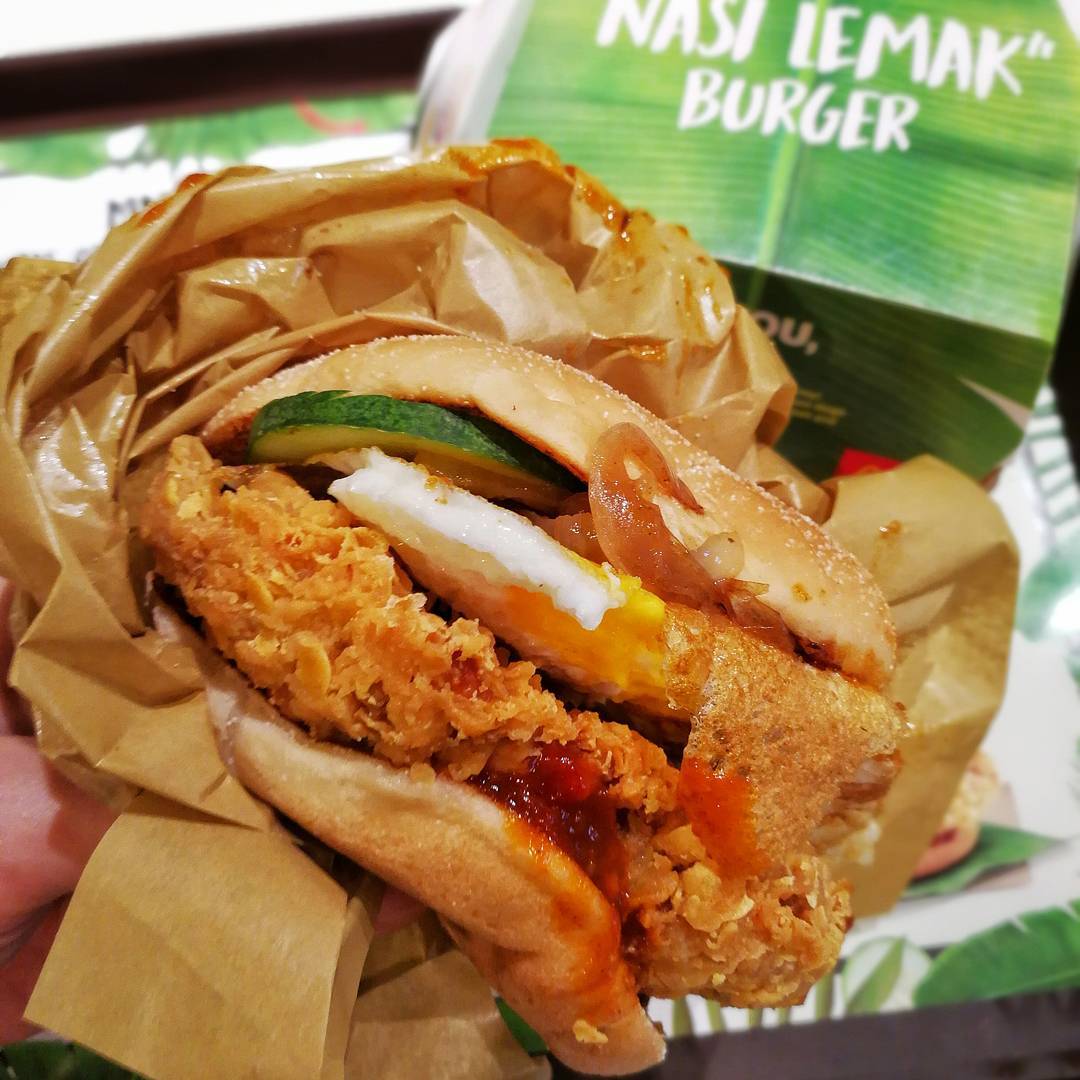 Image credit: @wijayahendry
McDonald's shook Singapore's fast food scene back in 2017 when they introduced the "Nasi Lemak" Burger. The concoction compacts all the key components of the traditional Malay dish into a handheld treat.
The burger was so popular that Macs brought it back again within six months. If you missed the chance to sink your teeth into the burger, well third time's the charm. On 25 April 2019, the "Nasi Lemak" Burger will grace McDonald's menu again. This time, it's bringing along friends including Chendol McFlurry and Banana Pie.
The "Nasi Lemak" Burger remains unchanged; it packs a coconut-flavoured chicken thigh patty that comes with cornflake crust, fried egg, caramelised onions, sliced cucumber and sambal. Taste-wise, the patty retains the sweetness you'd expect from coconut milk.
Although I would have preferred spicier sambal, the one in the burger will suit those who can't handle spiciness.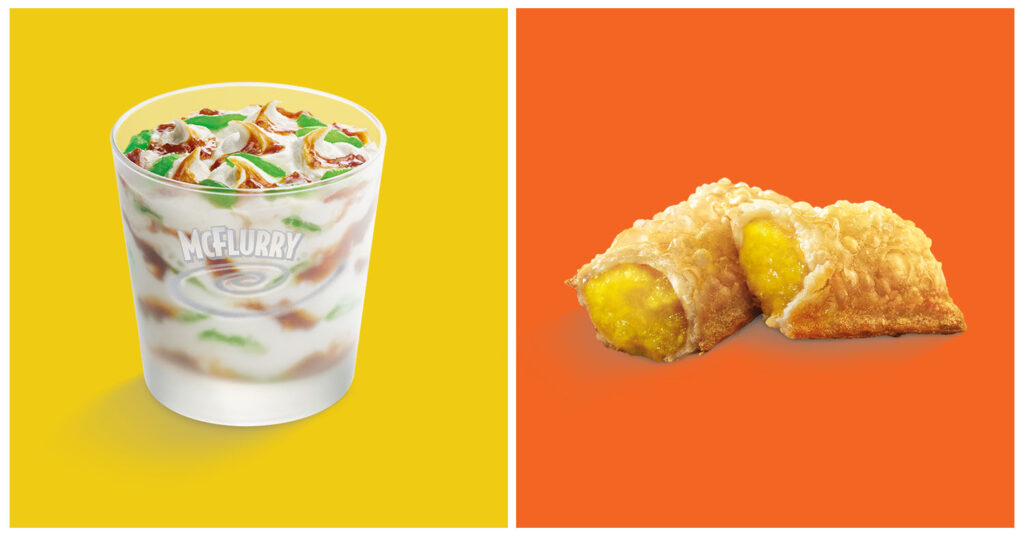 End your meal with Chendol McFlurry (from $3.10), which comprises vanilla soft serve ice-cream, capped with chendol jelly bits and gula melaka sauce. Admittedly, this combi borders on "cloying" territory, so get it only if you have a major sweet tooth. 
If you prefer something warm, go for the Banana Pie (from $1.40). Served piping hot, this sweet treat replaces the usual apple pie filling with creamy banana, reminding me of a much bigger version of goreng pisang.
If these items have got your tongues wagging, make a date to your nearest McDonald's outlet come 25 April 2019. Prices for the "Nasi Lemak" Burger start at $6.20 for just the burger. For those feeling extra peckish, opt for the "Nasi Lemak" Burger Feast (from $9.40), which includes a medium serving of Fries, a small cup of Coca-Cola Original Taste – Less Sugar, and Banana Pie. All the items mentioned are available for a limited time at all outlets and via McDelivery, and you can get the burger and Banana Pie via GrabFood as well.
There's a chance that history repeats itself, causing the burgs to sell out ASAP, so hurry down soon before they run out!
---
Featured image adapted from Instagram user @wijayahendry's post.