McDonald's Nasi Lemak Burger is back in town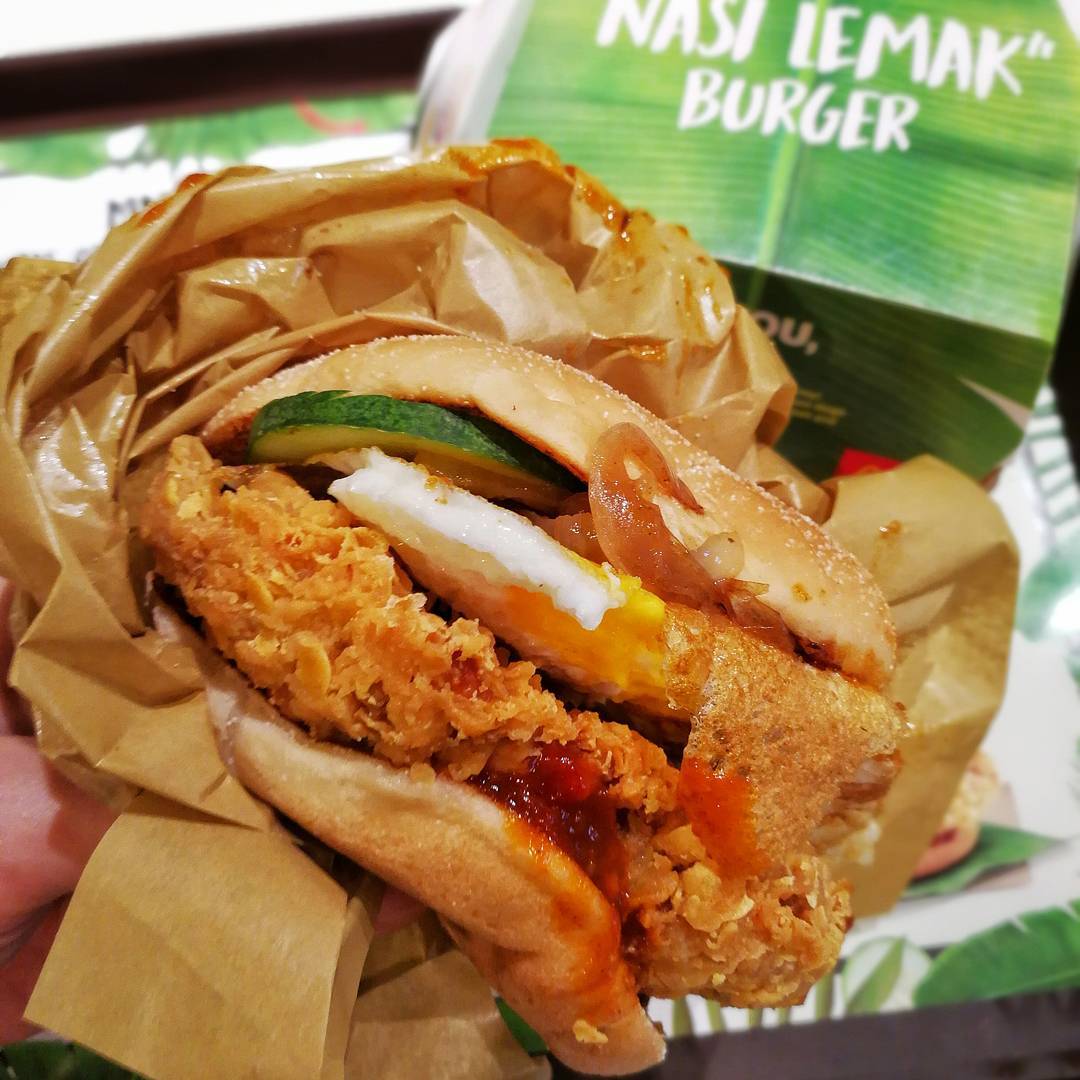 Image credit: @wijayahendry
If you're one of those sad souls who didn't manage to try Mcdonald's Nasi Lemak Burger before it sold out last month, here's a piece of good news. Macs is bringing back their Nasi Lemak Burger (from $5.95), Coconut Pie (from $1.20), Chendol McFlurry (from $3), and Bandung McFizz (from $3) from 31 August!
You can get these at all Macs outlets and via McDelivery. We're not sure how long stocks are gonna last this time, so be quick to give them a shot. If you're not one to brave the queue, check out these cheap and good nasi lemak stalls or Lawa Bintang's cheese lobster nasi lemak instead.  
---
Featured image adapted from Instagram user @wijayahendry's post.