Nen Nen Contemporary BBQ in Sixth Avenue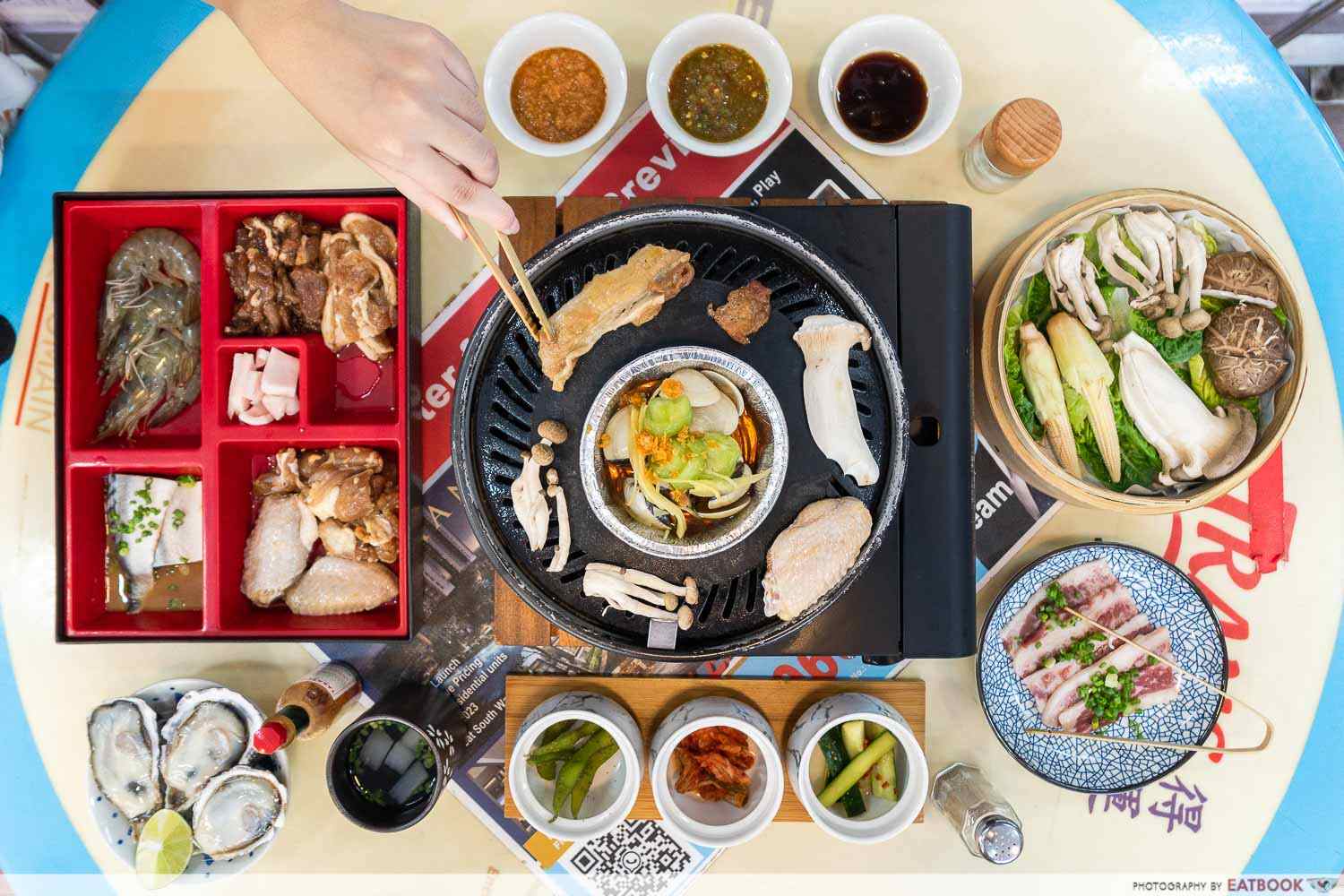 Japanese barbecue is all the rage these days, but we rarely see it done in a hawker setting. While I'm a huge fan of KBBQ, Japanese-style barbecue isn't something I'm familiar with. So when my colleague and I discovered Nen Nen Contemporary BBQ, we were very excited to see what the barbecue joint had to offer.
Nen Nen Contemporary BBQ resides along a small road near Sixth Avenue. After a little digging, we found out that they were originally at Kallang Estate Food Centre before relocating due to ongoing renovations. 
Yakiniku-GO Review: Yakiniku Joint In Seletar Mall Has Grilled Meats From $2.90++
Food at Nen Nen Contemporary BBQ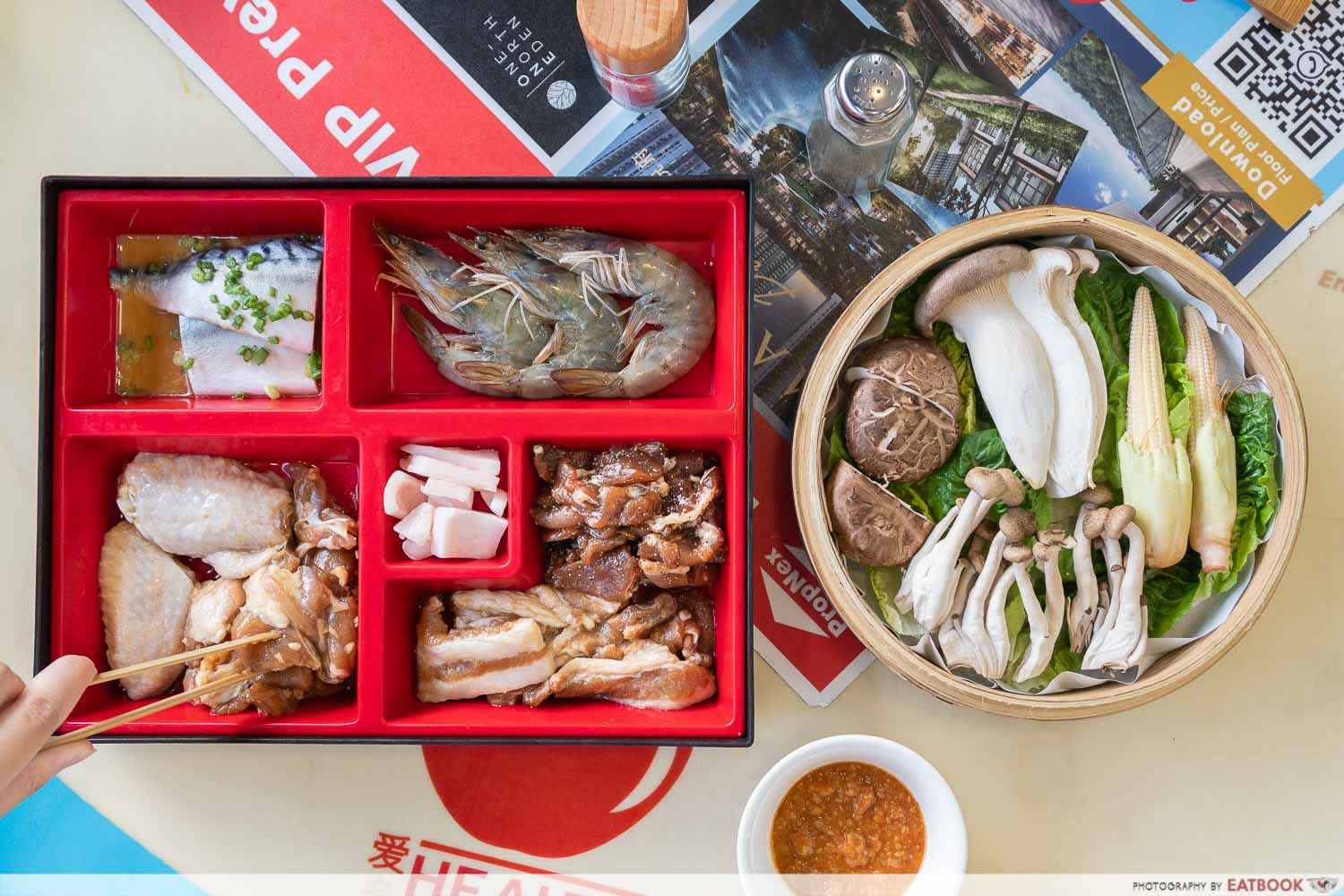 Looking at their menu, we were very surprised to find most of their a la carte items priced below $10. We decided to go for the Set for 2pax ($23.80), which rounds up to just $11.90 per person. For $23.80, you can get a good variety of items. I would say it's definitely worth it for the price.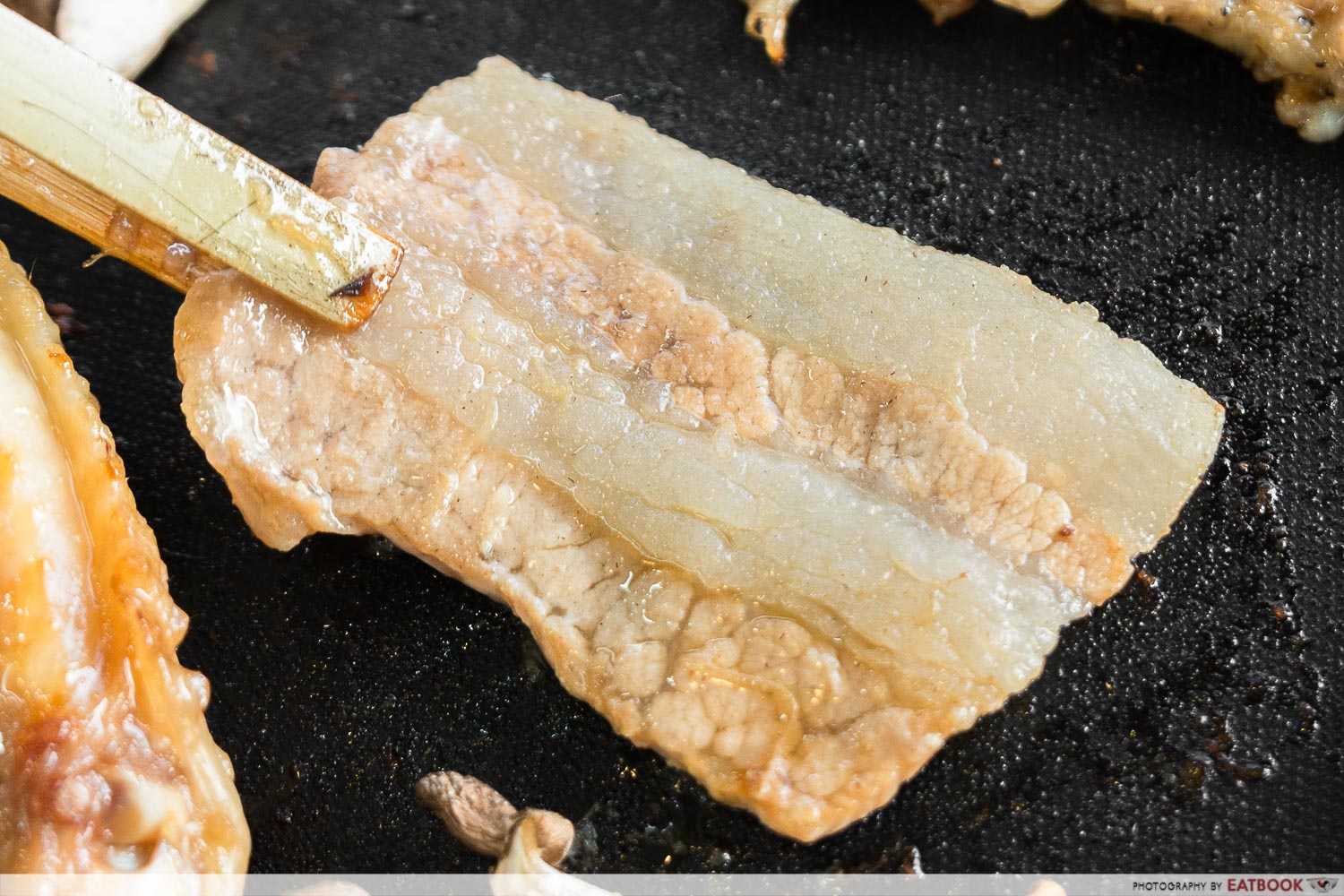 There are a total of 10 items on the set—a variety of vegetables, seafood, and meat. The set also comes with assorted sides and a complimentary Wakame Daikon Soup. The meat selection includes Prime Pork Belly, Prime Pork Collar, Teriyaki Mid Wing, and Chicken Thigh. The pork belly was marinated with a sauce that tasted like teriyaki. It was sweet with a rich flavour, thanks to the fatty pork belly. The pork collar, on the other hand, was marinated with a black pepper sauce for a spicy kick in each bite.
9 Wagyu Buffets In Singapore With Free-flow Wagyu Beef Starting From $39.90++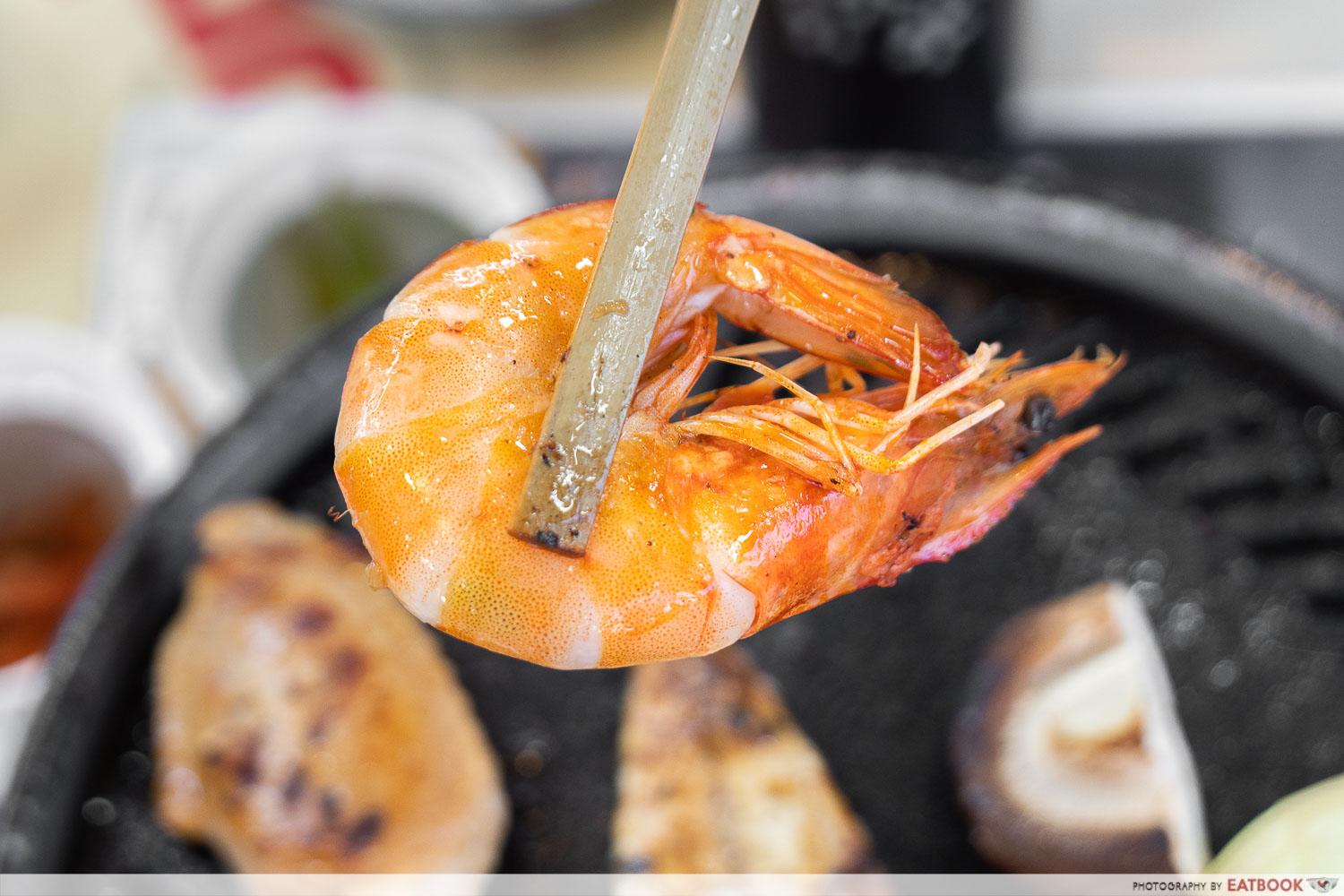 The seafood options include Grey Prawn and Saba Fillet, which tasted pretty standard. The prawns were sweet and had a good bite to them, while the fillet was soft and tender. Thankfully, there wasn't a strong fishy smell or taste, which is great.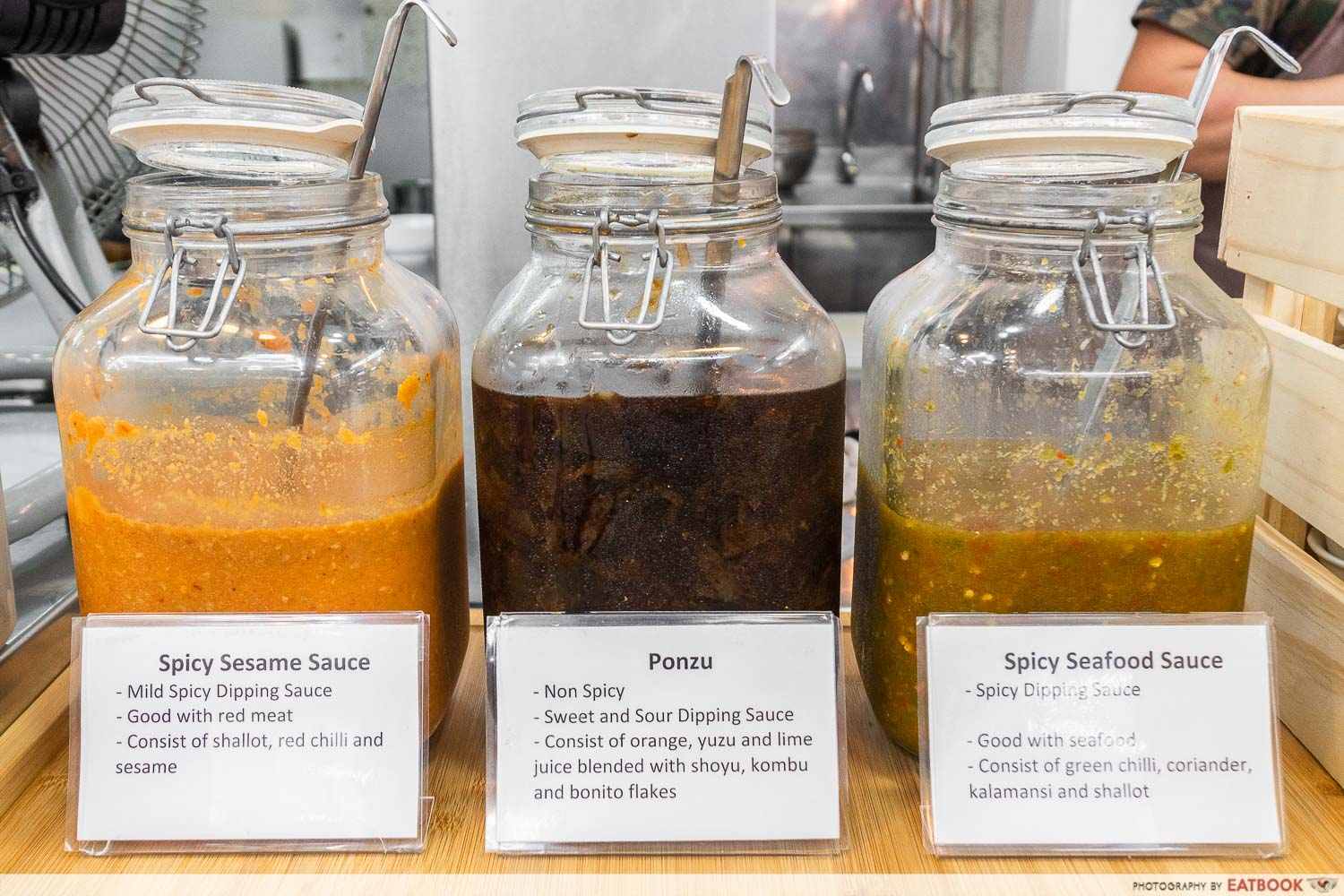 The stall also offers their house-made sauces: Spicy Sesame Sauce, Ponzu, and Spicy Seafood Sauce. I really liked the first two. The spicy sesame sauce was nutty and sweet but could use more spice. I had it with the pork belly, and the nuttiness of the sauce masked the oiliness of the meat. The Ponzu is another sweet sauce that goes well with the meat.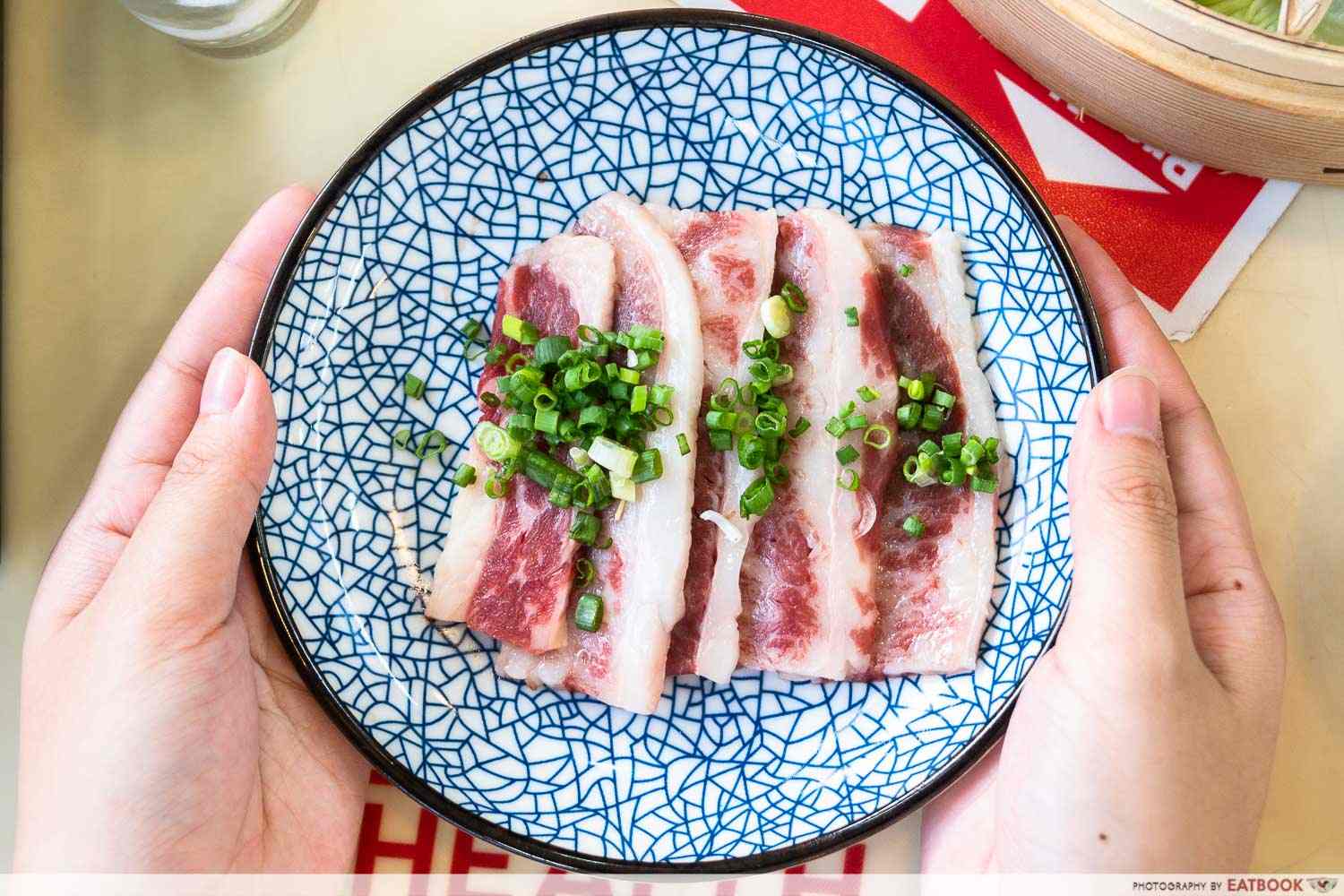 Even though the 2pax set menu was sufficient for us, we decided to top up an additional $6.80 for their BBQ Wagyu Karubi Plate. It comes with five slices of Wagyu meat, which makes each slice around $1.30.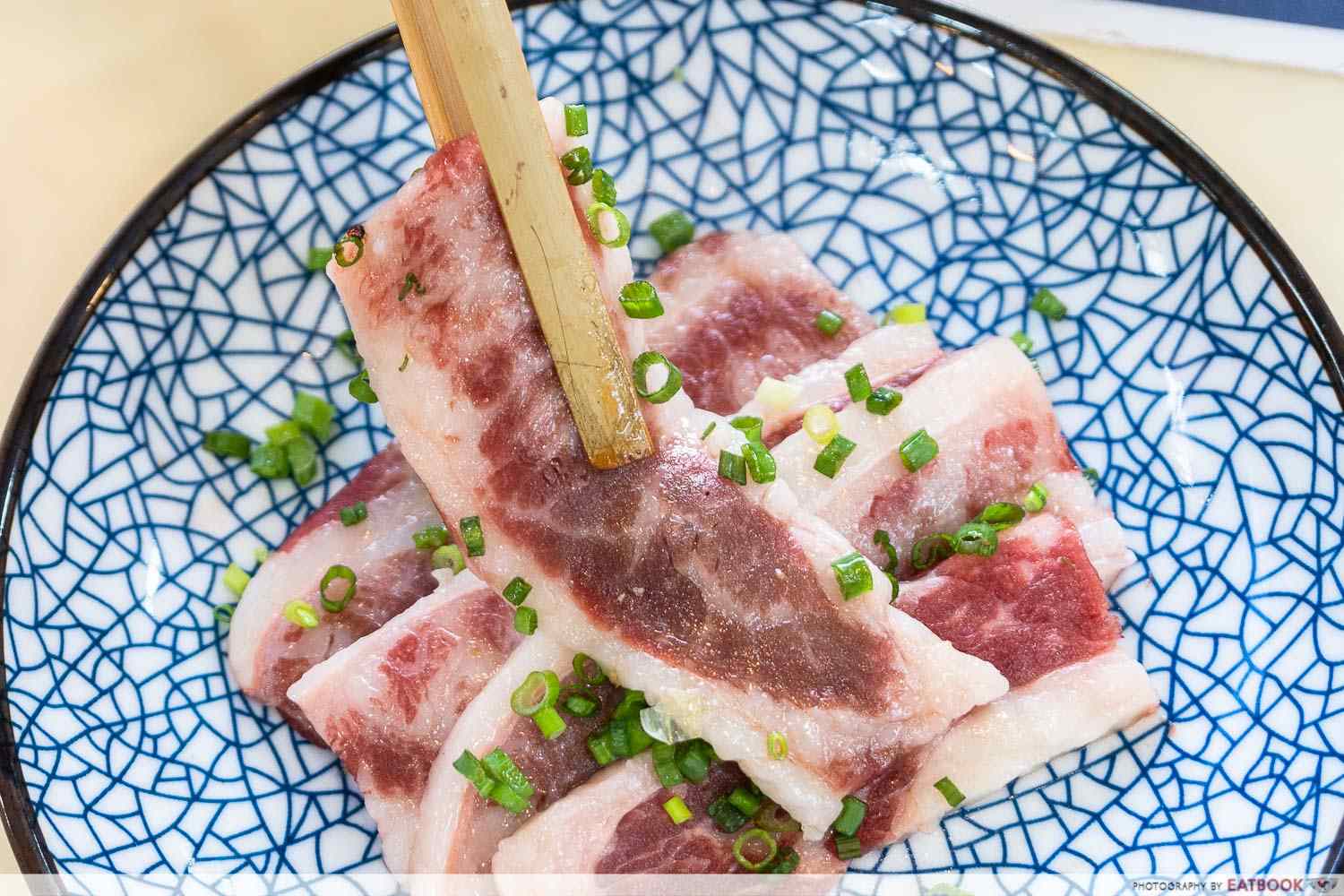 As you can see from the picture above, there was decent marbling on the meat. If you have the chance to try this, enjoy the meat alone first before dipping it into the sauce. Every mouthful was juicy and it didn't feel overwhelmingly oily. It also paired well with the aforementioned sauces.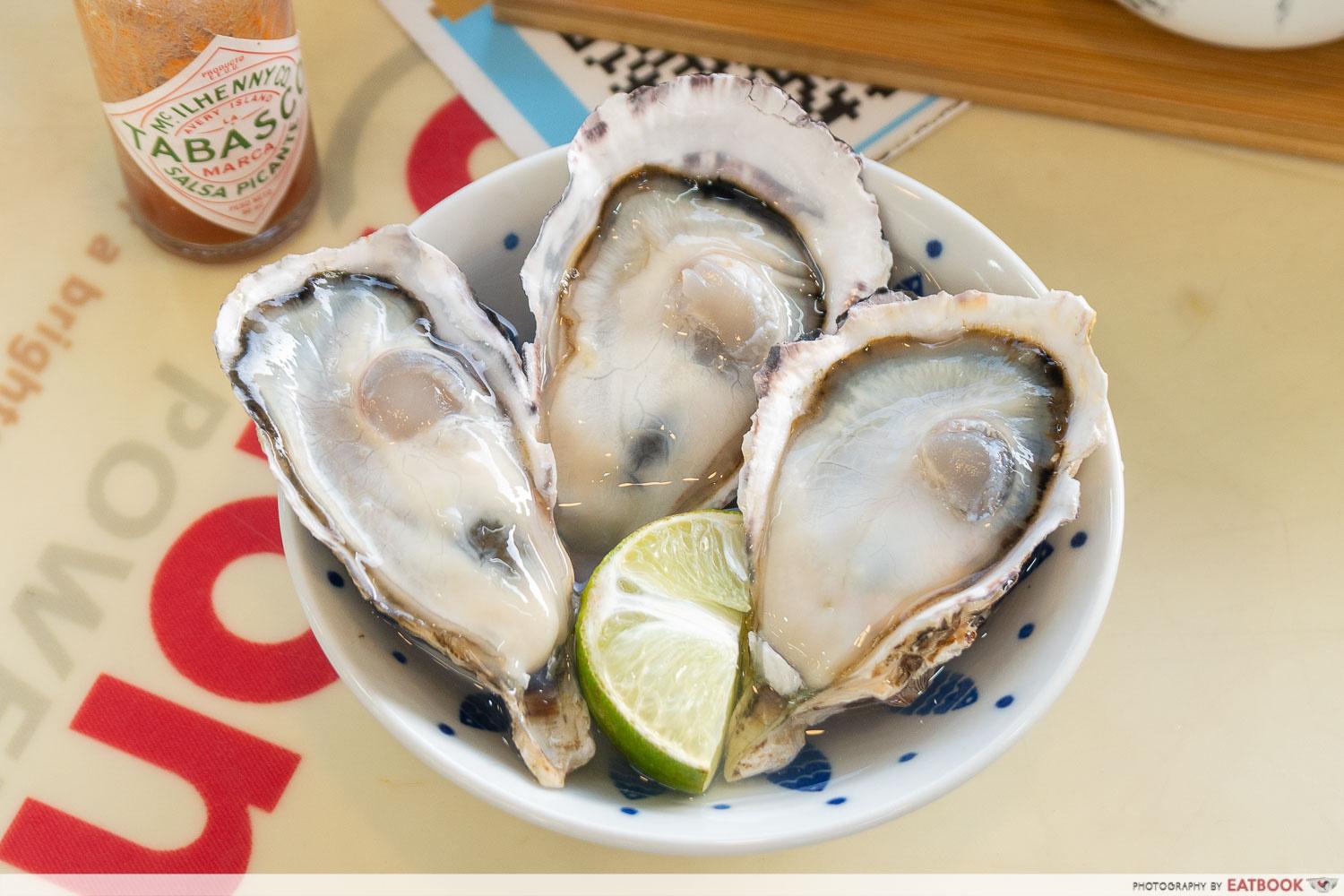 I have never seen oysters served by a hawker stall, so I knew I had to get their Miyagi Oyster ($6.80). It comes with three oysters, a lime wedge for garnish, as well as Tabasco sauce on the side. I was impressed by how fresh the oysters were. They had no fishy taste or smell.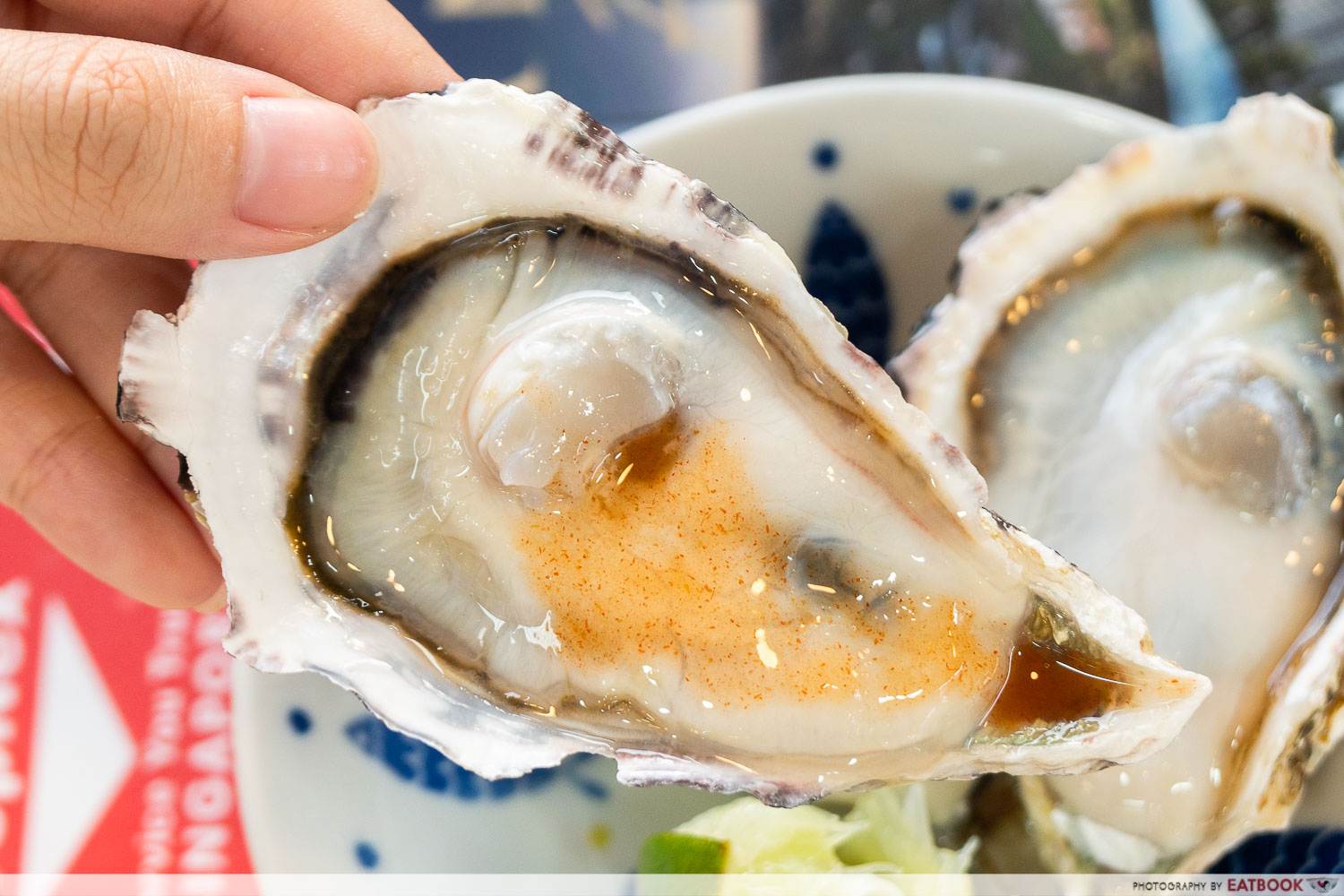 My colleague also mentioned that these oysters had a good amount of saltiness and were quite big in size. Pairing them with lime and hot sauce enhanced the taste and completed the experience.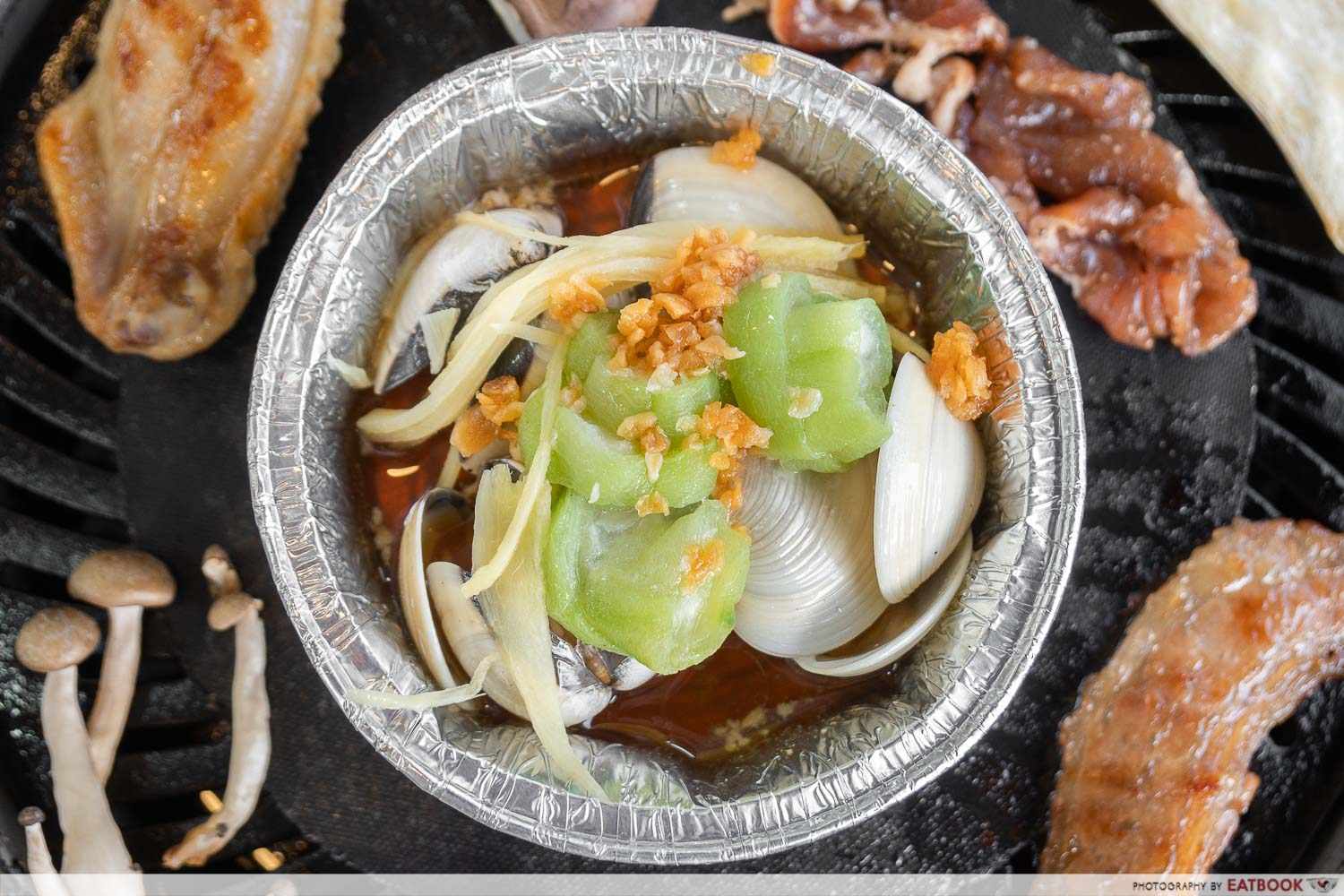 We also got the BBQ Lala with Luffa ($3.80), which came in a small foiled tin. According to the owner, you're supposed to place the entire thing on the grill for 15 minutes to cook. I was quite surprised on the first bite; my colleague agreed with me that it tasted rather similar to a Chinese dish.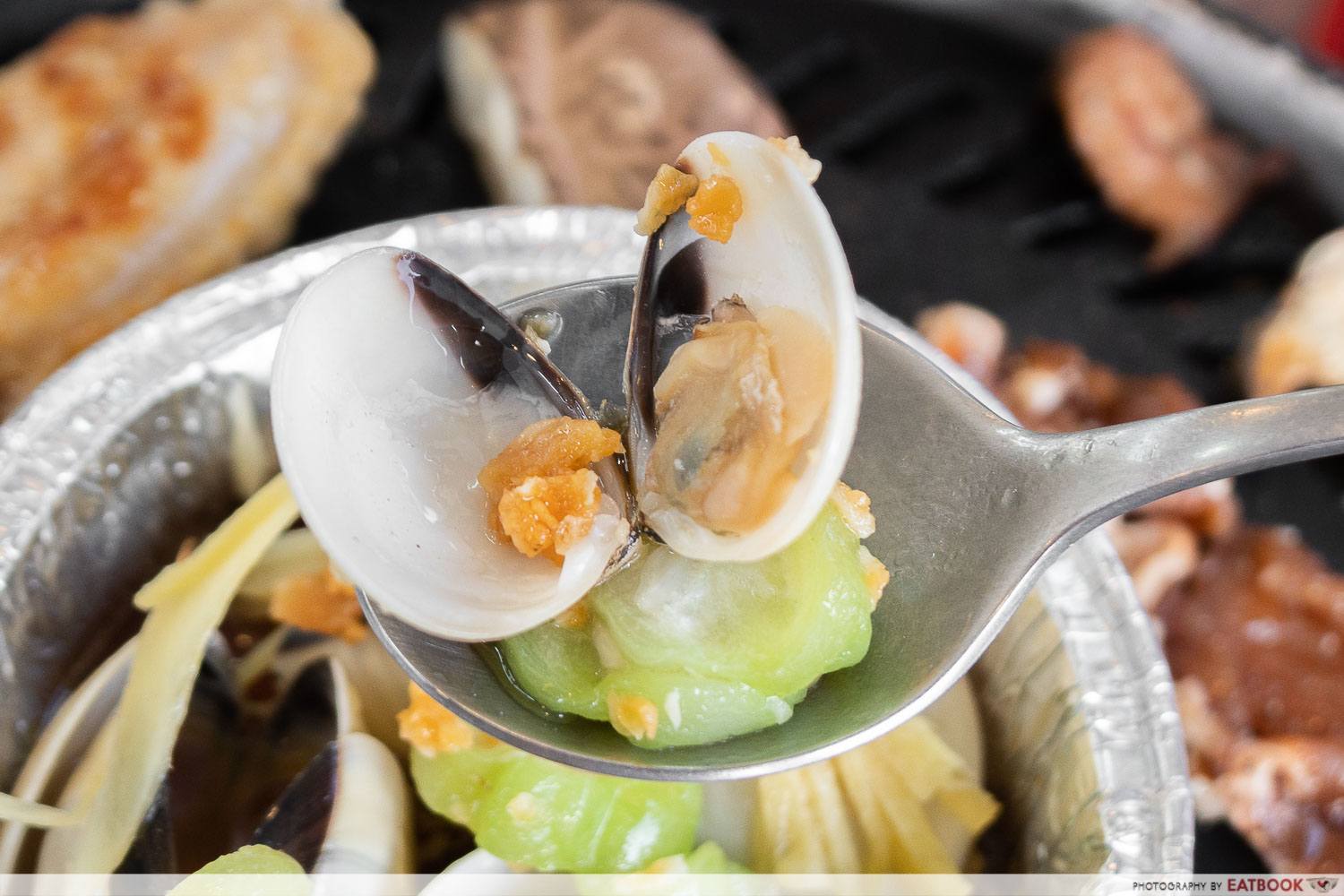 The dish consists of fresh ginger, garlic, and a shoyu-based sauce for a light yet flavourful finish. It tasted nice, but I would not order this again just because it's pretty similar to what I can find at a regular barbecue stall.
8 Sixth Avenue Food Gems To Makan At For Ke Kou Mian And More
Ambience at Nen Nen Contemporary BBQ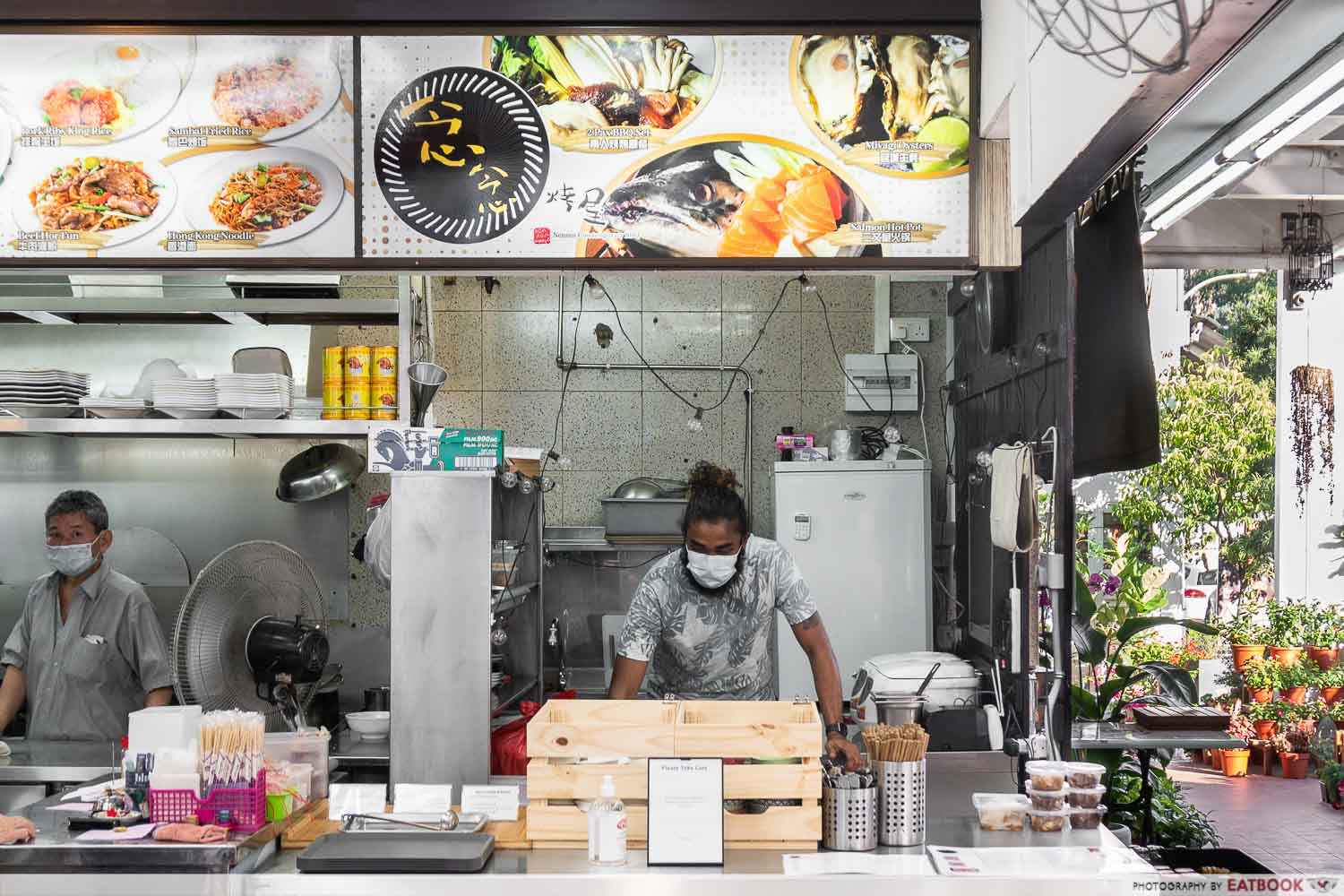 The stall was a little hard to locate since there were about three to four coffee shops in the same area. My colleague and I went there by car, but you can also walk from Sixth Avenue MRT Station, and reach here in about five minutes. Look for the coffee shop next to BreadTalk, and you should be able to find the stall in no time.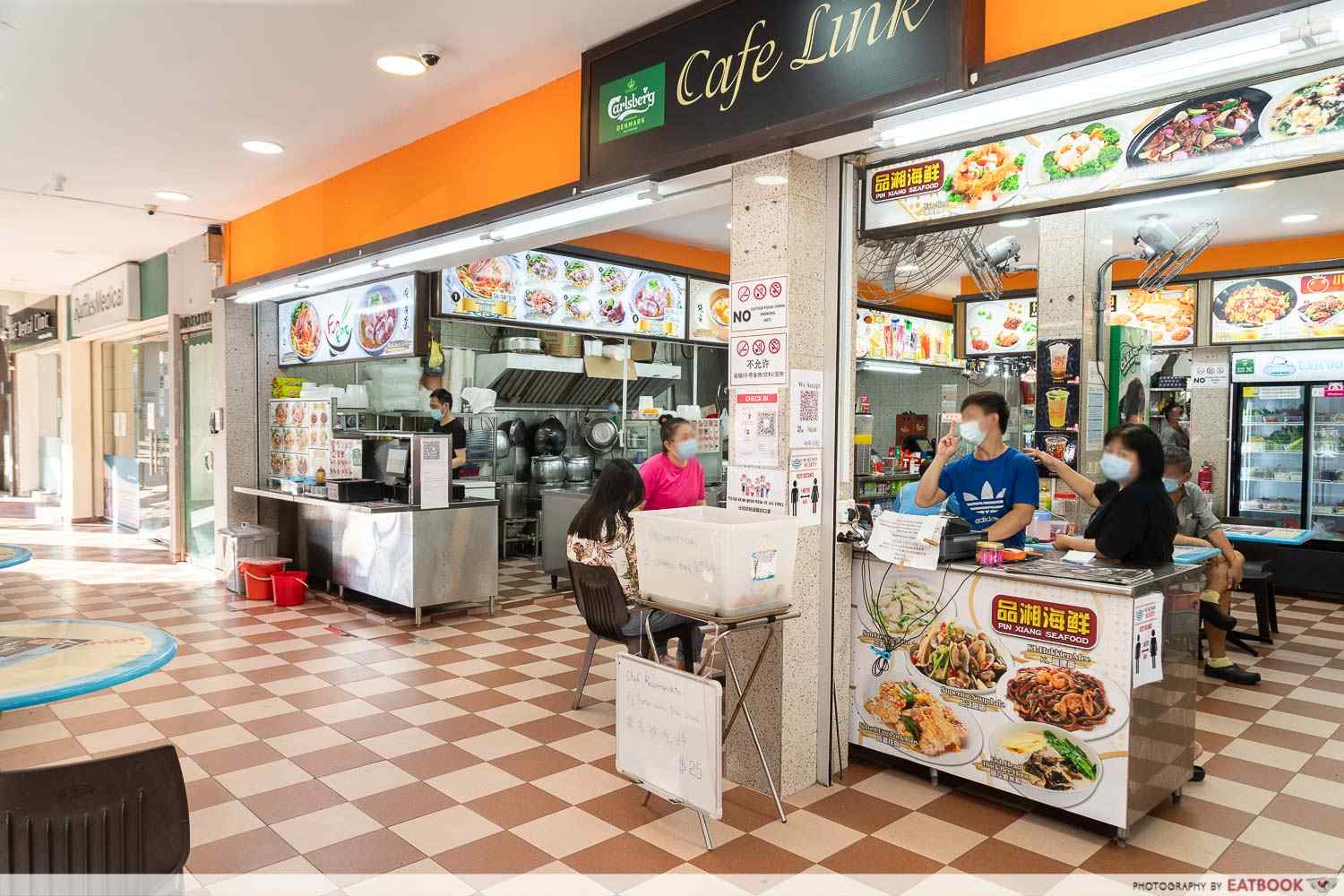 The coffee shop itself has plenty of seating areas, at the front as well as at the back. If you're having the barbecue, I would recommend having it at the front as you get plenty of breeze with the open space. We were there three minutes before they officially opened for business, and we started to see crowds streaming in for dinner. I would suggest visiting earlier to get a seat. You can then place your order with the QR code given by the staff.
The verdict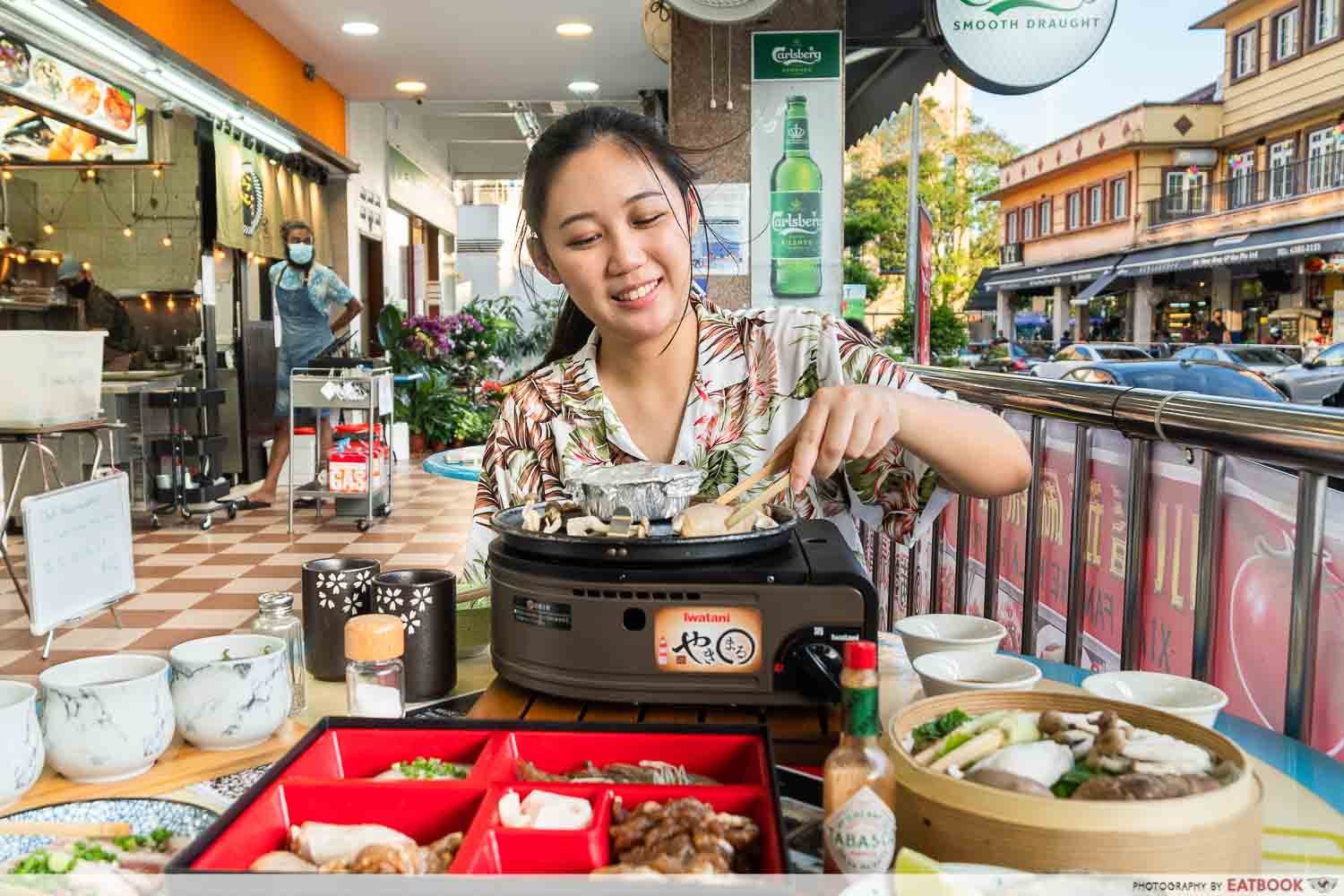 The location wasn't as convenient as I hoped it to be, but other than that, I was pleased with the price and the variety of items on the menu. Not to mention, at Nen Nen Contemporary BBQ, you can get premium add-ons to zhng-up your hawker barbecue experience. 
If you're looking for an alternative dining spot, check out our list of Wagyu buffets with free-flow Wagyu beef. Alternatively, you can read our compiled list of cheap Japanese food joints under $10 including yakiniku in a hawker setting.
Address: 10E Sixth Avenue, Singapore 276474
Opening hours: Wed-Sun 5:30pm to 10:30pm
Tel: 8892 8375
Website
Nen Nen Contemporary BBQ is not a halal-certified eatery.
15 Cheap Japanese Food Joints Under $10 For Halal Beef Bowls And Kopitiam Yakiniku
Photos taken by Yu Hui Lim
This is an independent review by Eatbook.sg
Nen Nen Contemporary BBQ Review: Japanese BBQ Hawker Stall With $1.30 Wagyu, Fresh Oysters And More
Nen Nen Contemporary BBQ Review: Japanese BBQ Hawker Stall With $1.30 Wagyu, Fresh Oysters And More -

8/10
Summary
Pros
– Affordable prices
– Good variety of add-ons
– Seafood was fresh
Cons
– Inaccessible location
Recommended dishes: Set for 2pax ($23.80), Miyagi Oyster ($6.80)
Opening hours: Wed-Sun 5:30pm to 10:30pm
Address: 10E Sixth Avenue, Singapore 276474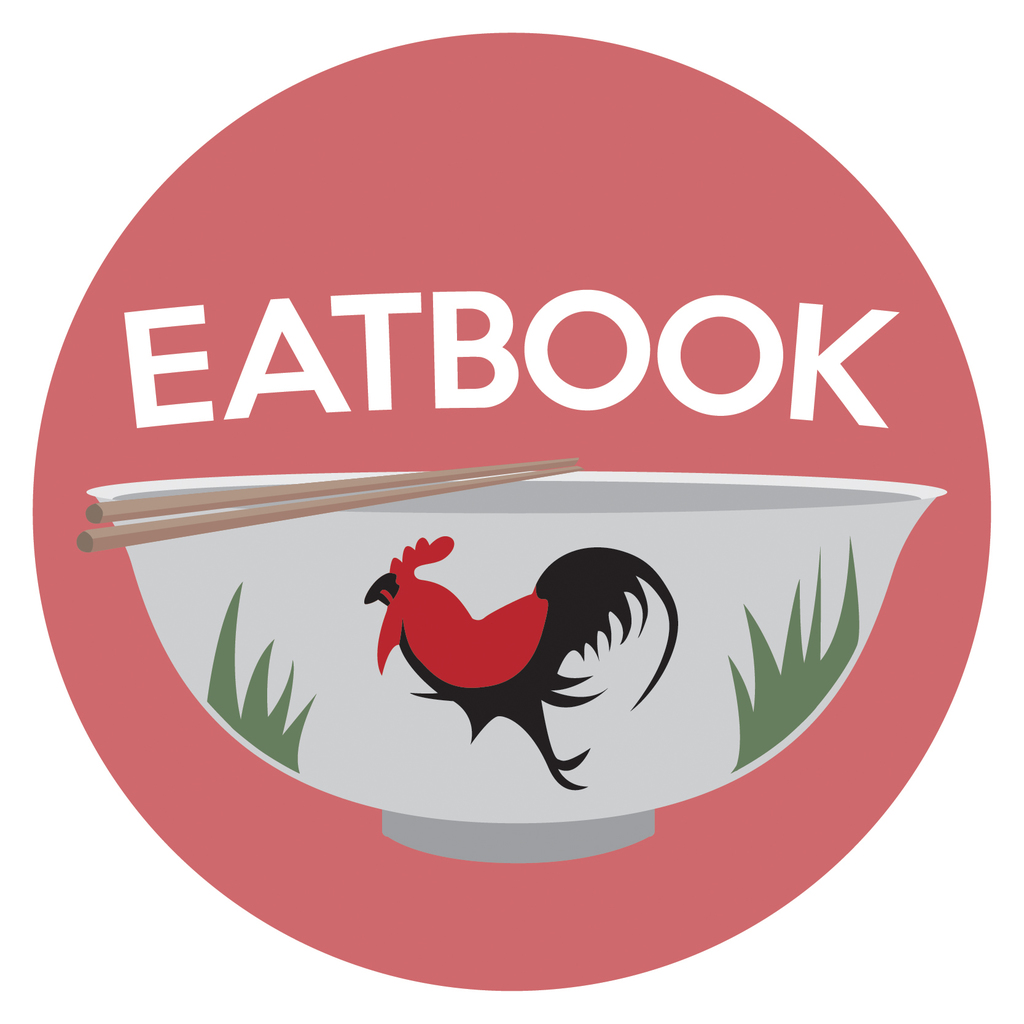 Drop us your email so you won't miss the latest news.