---
Sixth Avenue food gems along Bukit Timah road
---
Whenever the topic of Bukit Timah food is mentioned, the usual Bukit Timah cafes situated around that area come into conversation. Although it is true that Bukit Timah, or more specifically Sixth Avenue, is a home to several good cafes, there are way more good food places. Here are some Sixth Avenue food spots for your next makan session with friends.
---
1. Brazil Churrasco
---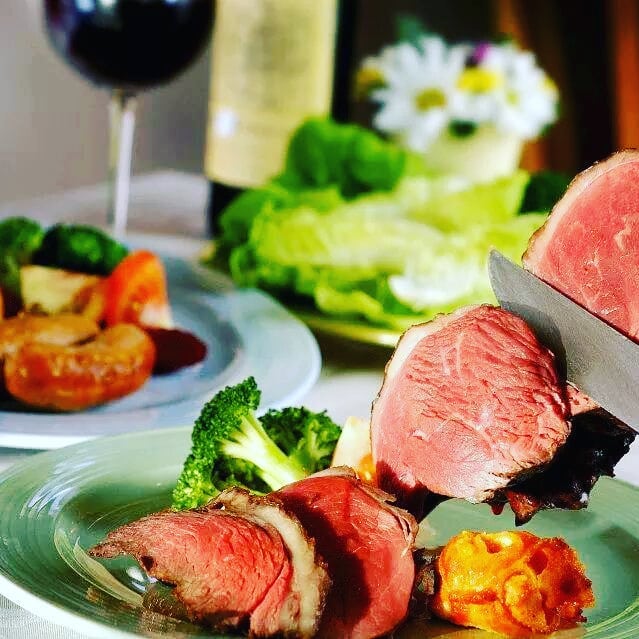 Image credit: @brazilchurrasco
The thought of going to a meat buffet definitely sounds good and that dream can be fulfilled at Brazil Churrasco. Brazil Churrasco offers Brazilian BBQ buffet at $49++, and it includes a free flow of meat and salad. Various cuts of beef, chicken, pork, lamb, and sausages are all available. Waiters will go over to your table with a huge chunk of skewered meat and slice thin slices of it over your plate.
Address: 14/16 Sixth Avenue, Singapore 276476
Opening hours: Daily 6pm to 11pm
Tel: 6463 1923
Website
---
2. Ristorante Da Valentino
---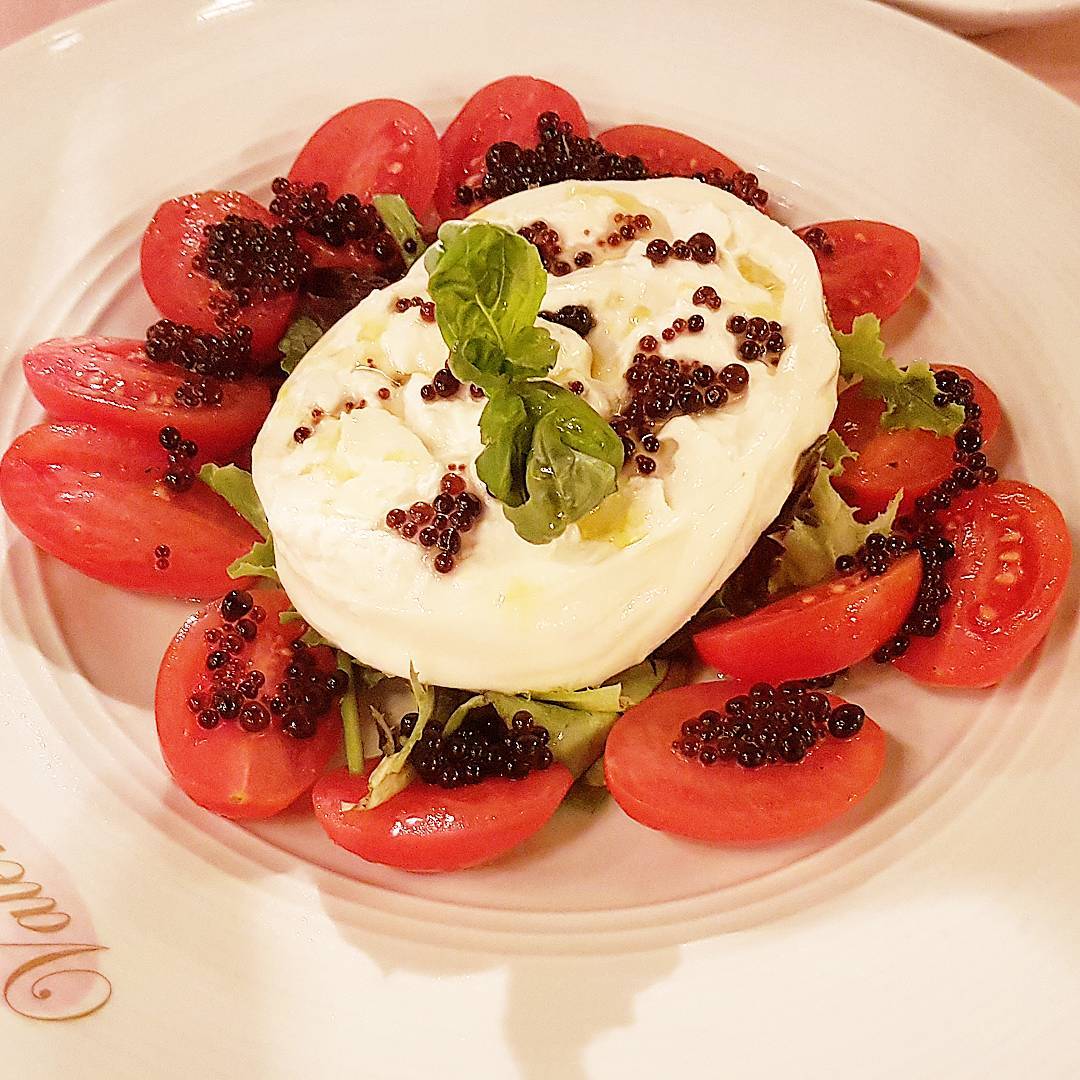 Image credit: @humblecookery
Some regulars at Ristorante Da Valentino would say that the best dish they ever had there is the Burrata e Datterini V ($29.90++ for small, $55.90++ for large). It comes in a ball of fresh and creamy cheese with chunks of cherry tomatoes surrounding it. Another popular dish would be Fettuccine al Granchio ($32.90++) – squid ink fettuccine and crab meat tossed in tangy tomato sauce.
Address: 200 Turf Club Road, #01-19, Singapore 287994
Opening hours: Tue-Fri 12pm to 2:30pm, 6pm to 10:30pm, Sat-Sun 12pm to 3pm, 6pm to 10:30pm
Tel: 6462 0555
Website
---
3. Simply Bread
---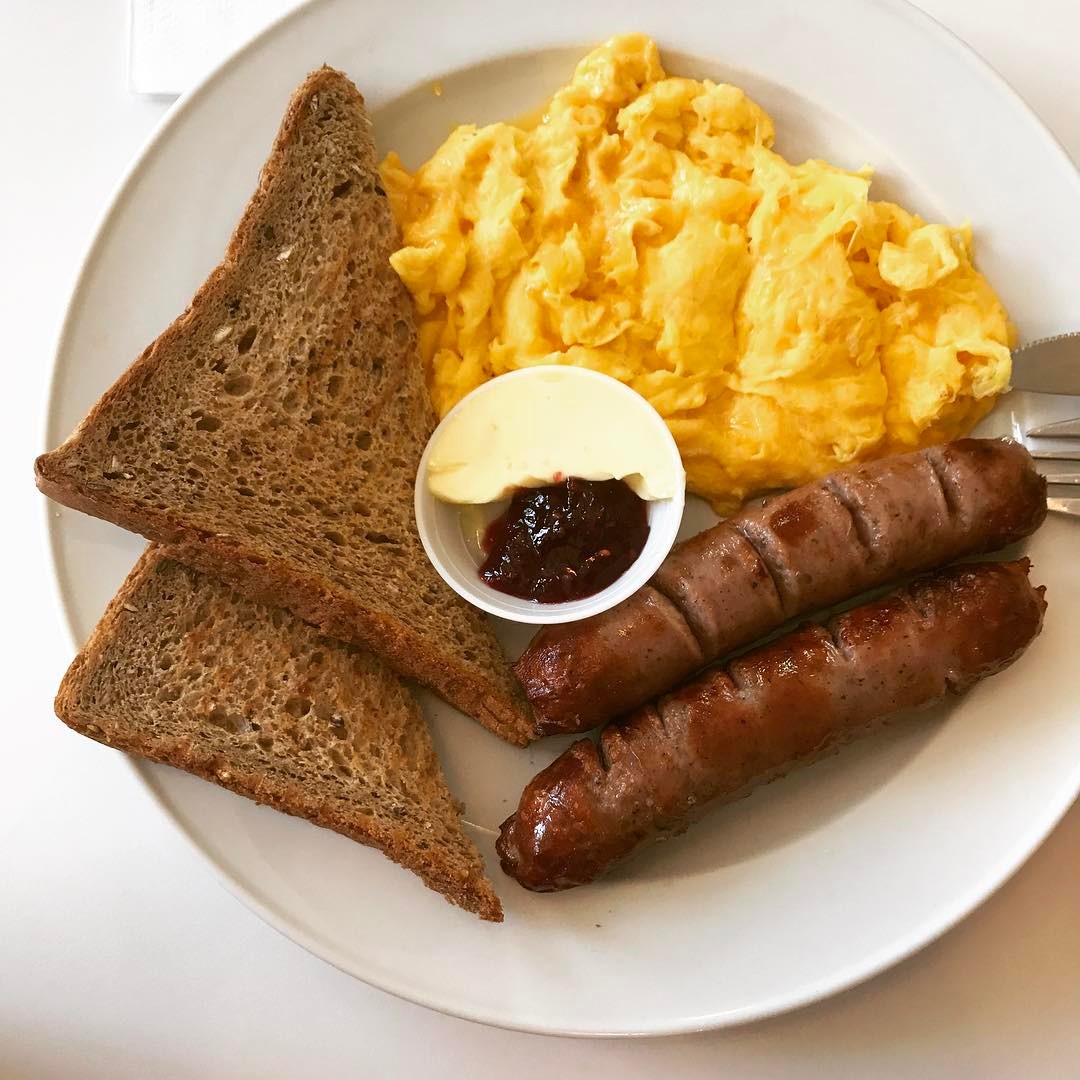 Image credit: @kkkevin
Simply Bread has always been my family's go-to place for breakfast during the weekends. With a glass display showcasing a wide variety of bread, together with sandwiches and breakfast plates, it is no surprise that it became one of my favourite cafes. One of their signatures and also the dish I would always order is their Brunch Plate ($11.90++). This comes with eggs, sausages or honeyed ham steaks, and two slices of toast.
Address: 1 Fifth Ave, #01-03, Guthrie House, Singapore 268802
Opening hours: Daily 8am to 9pm
Tel: 6466 7767
Website
---
4. Meat N' Chill
---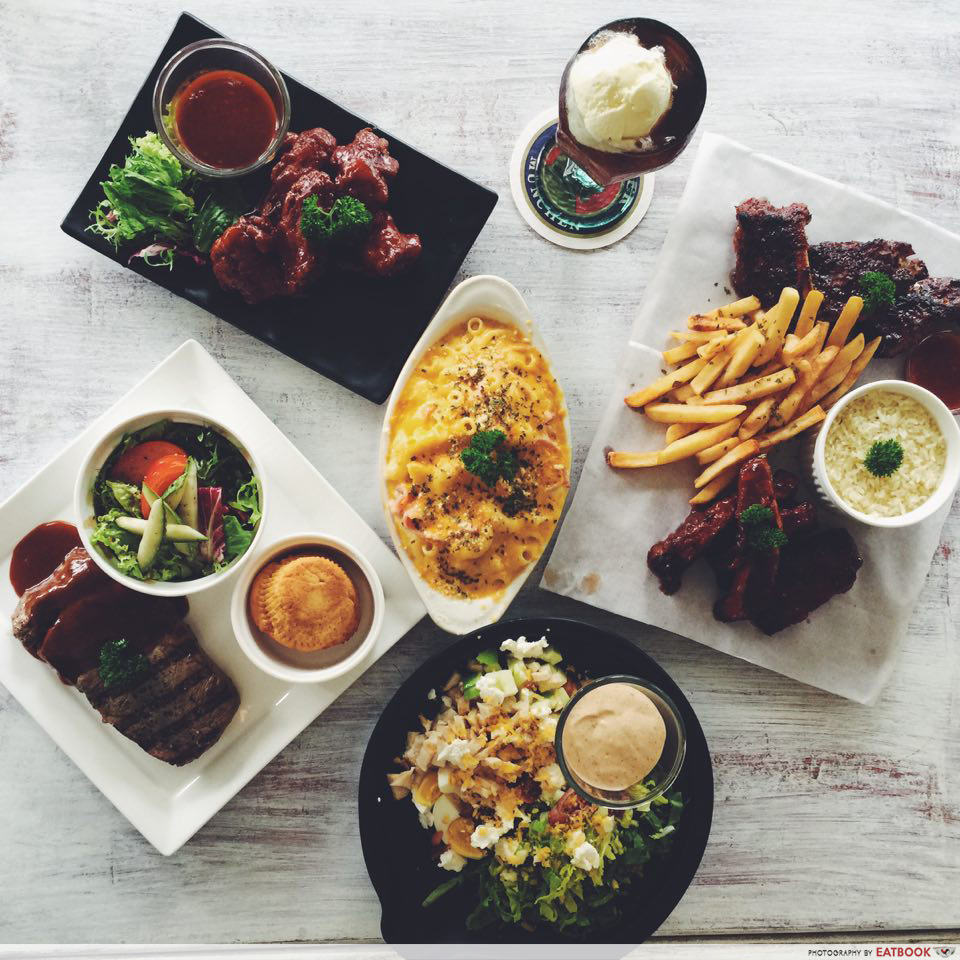 Just like its name suggests, Meat N' Chill offers meat galore while you relax with your pals! A must-have item at this cafe is the Buffalo Wings ($10++), where a house-made spicy sauce is drizzled over the wings. Their Signature Pork Ribs ($21++), with sauces ranging from original to Bourbon, is also a dish not to be skipped.
Address: 805 Bukit Timah Road, #01-04, Sixth Avenue Centre, Singapore 279883
Opening hours: Tue-Fri 11:30am to 2:30pm, 5:30pm to 11pm, Sat-Sun 11am to 3pm, 6pm to 11pm
Tel: 8812 4455
Website
---
5. Little Diner
---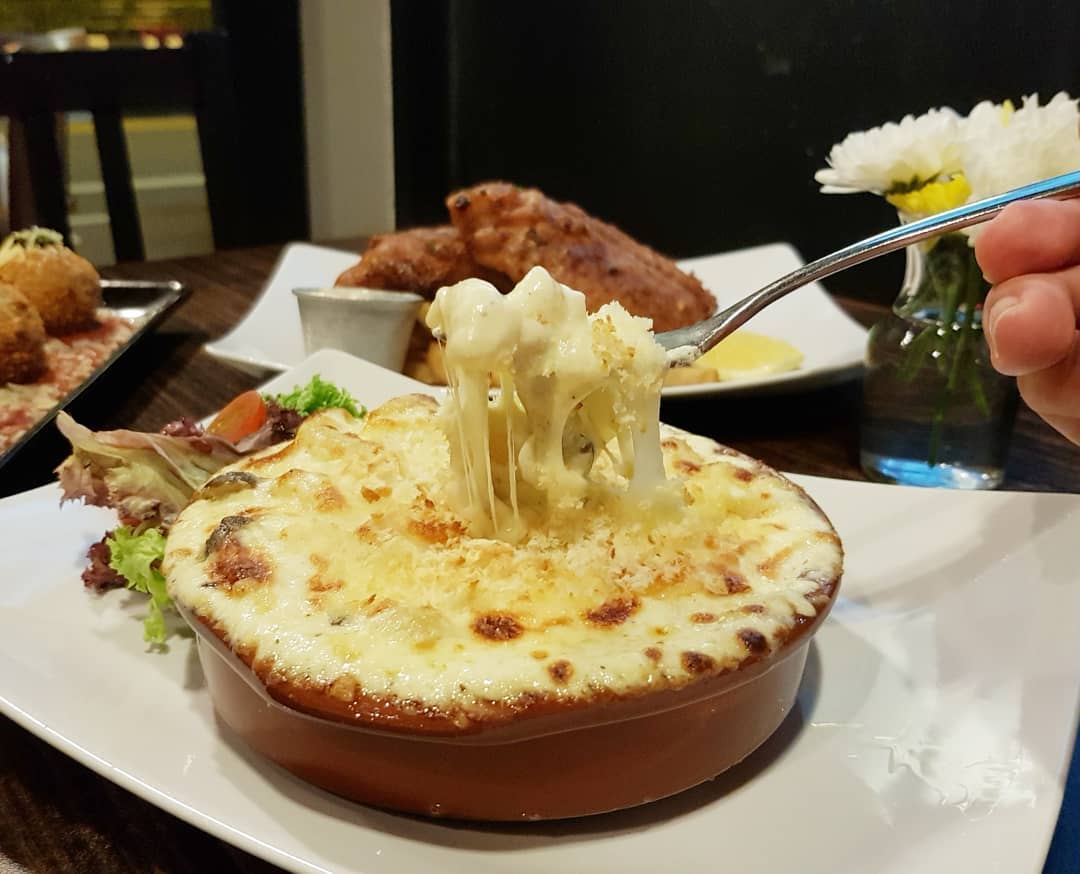 Image credit: @youliang92
When it comes to Little Diner, having their Old School Baked Mac & Cheese ($16.50++) to yourself can never go wrong. This dish comprises macaroni tossed in a triple cheese sauce before being topped with crispy breadcrumbs. Truffle lovers, go for their Version 2 Mac & Cheese Royale ($20.50++), which comes with wild mushrooms and the familiar truffle oil fragrance.
Address: 789 Bukit Timah Road, Singapore 269763
Opening hours: Tue-Fri 11:30am to 2:30pm, 6pm to 9:30pm, Sat 6pm tp 9:30pm, Sun 6pm to 9pm
Tel: 6466 4088
Website
Menus
---
6. Asanoya Boulangerie
---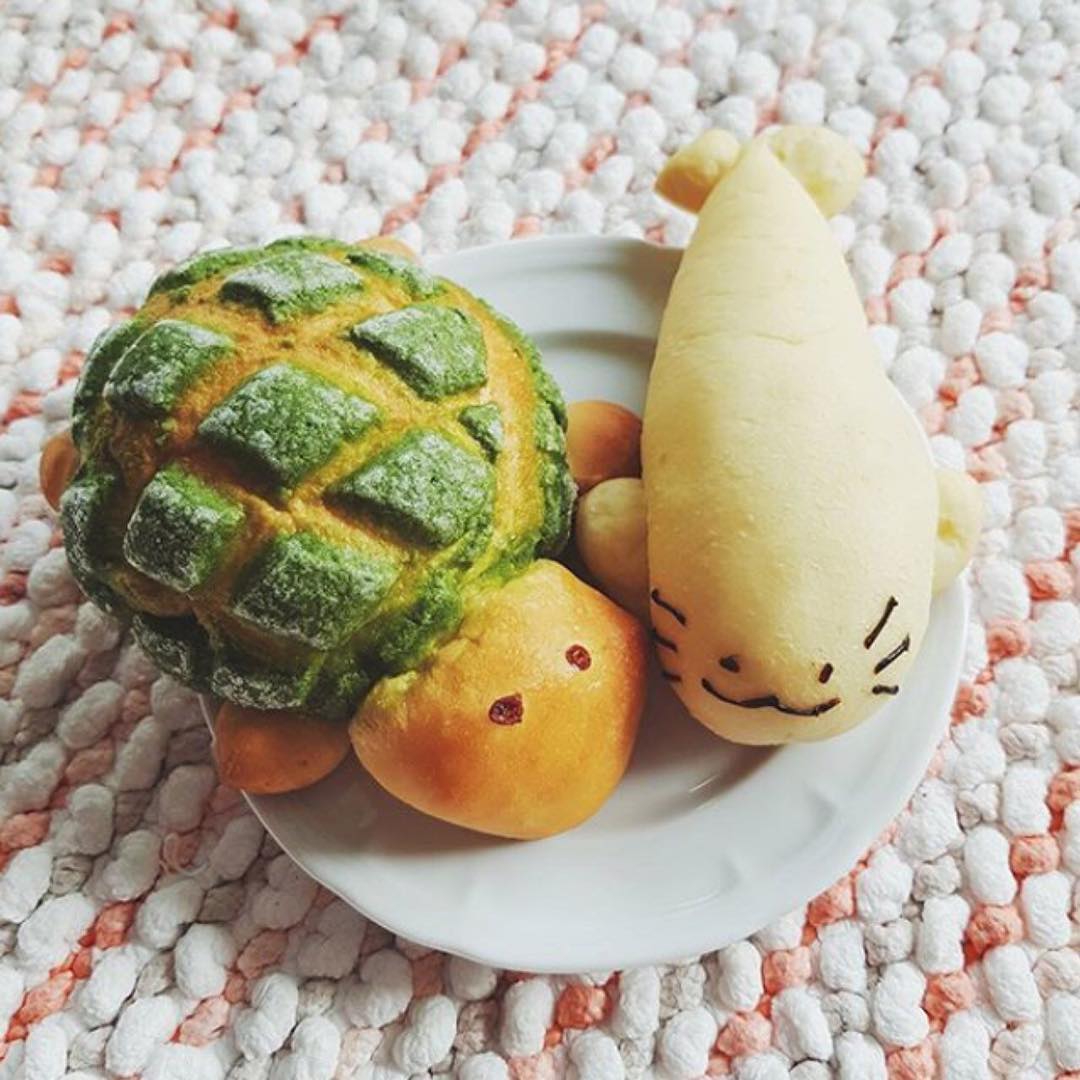 Image credit: @deliciousdeliciousimnormal
Asanoya Boulangerie brings twists to their buns and a great example would be their Turtle Melon Pan ($3.50). This adorable bread bun has a sweet cookie crust posing as a turtle shell. They also serve several types of lava buns such as Matcha Salted Egg Croissant ($4.90) and Chocolate Lava Cube ($4.50), which has fillings that ooze out once you rip then bun apart.
Address: 913 Bukit Timah Road, Singapore 589623
Opening hours: Daily 9am to 2pm, 3pm to 6pm
Tel: 6703 8713
Website
---
7. Nam Kee Pau
---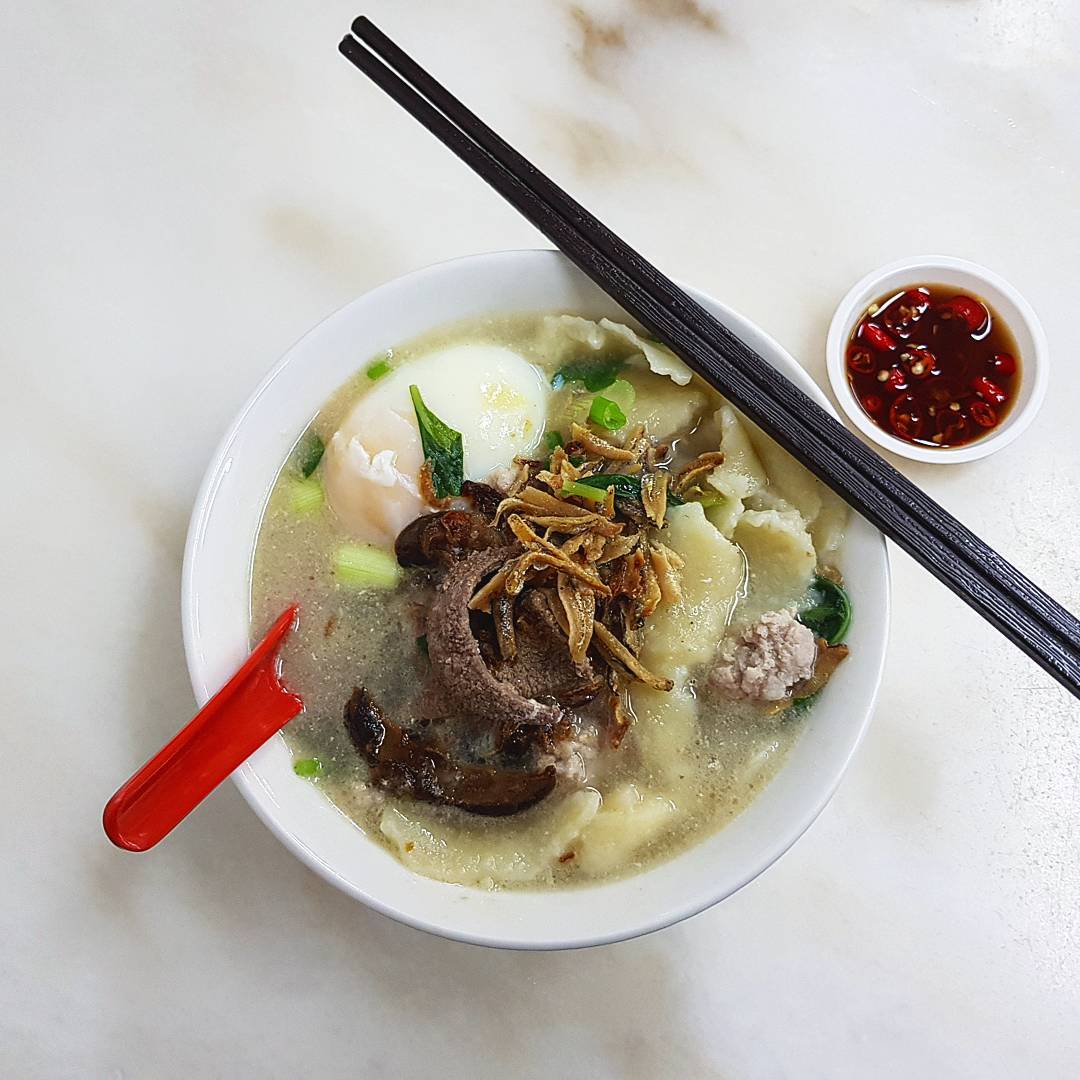 Image credit: @thehungrypang
If the ke kou mian at Yishun is too far for you, you can get yourself a bowl at Nam Kee Pau instead. If you've been there done that with their Ke Kou Mian ($3.50), give their Mee Hoon Kueh ($3.50) and Big Pau ($1.80) a try too. These simple but delicious dishes will keep you coming back for more.
Address: 200 Turf Club Road, #01-09, Singapore 287994
Opening hours: Daily 10am to 10pm
Website
Hai Xian Zhu Zhou Review: Famous Ke Kou Mian And Seafood Ee-Mee At Yishun
---
8. The Tea Party Cafe
---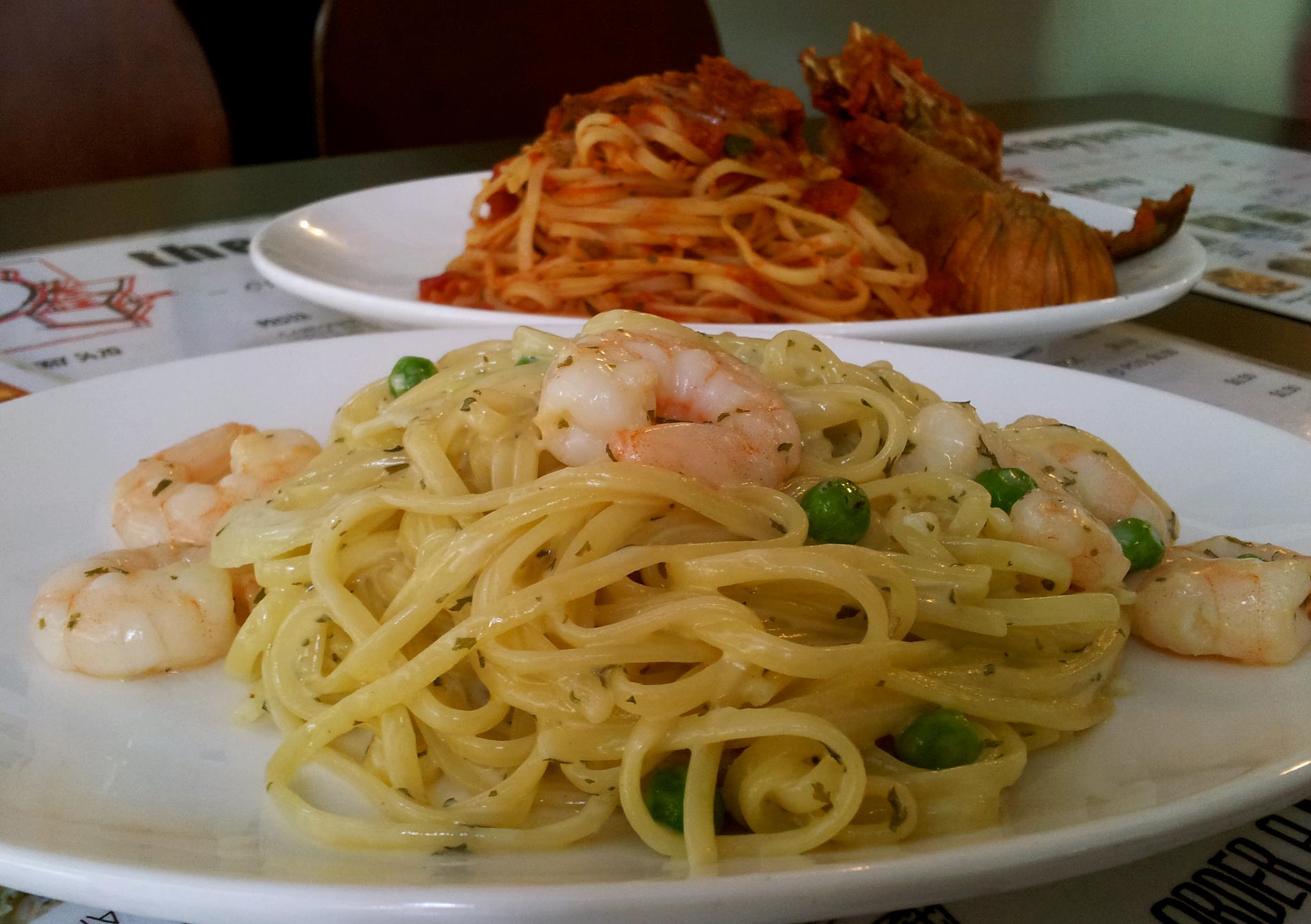 Image credit: The Tea Party Cafe's Facebook page
The Tea Party Cafe is popular among students, with outlets in SMU, NUS, and near Ngee Ann Polytechnic. If it's your first time here, get their Carbonara ($9.60) or Bacon Aglio ($9.60). These classics are filling, satisfying, and won't cost you more than $10. With every main ordered, you can also get a glass of lemon tea and a bowl of soup – what a steal!
Address: 805 Bukit Timah Road, #01-07, Singapore 279883
Opening hours: Sun-Thur 11:30am to 11:30pm, Fri-Sat 11:30am to 12am
Tel: 6462 3563
Website
---
Sixth Avenue and its stretch of eateries
---
Drive along Bukit Timah road and you are bound to spot a few of the eateries mentioned above. Wait no longer, pull over, it's time for some good food! For more food places on Downtown Line, check out our list of Botanic Gardens and Beauty World food gems.
10 Beauty World Food Gems Including Dim Sum And Mookata Spots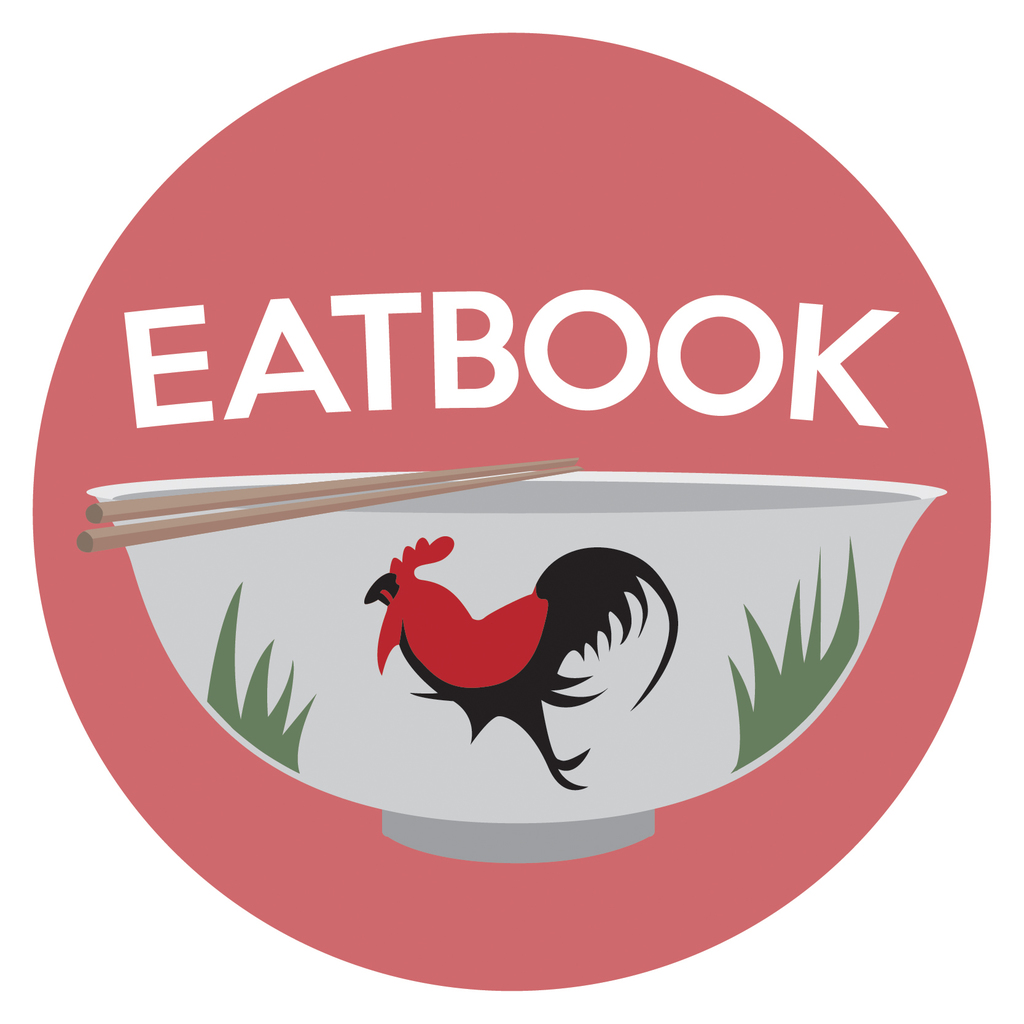 Drop us your email so you won't miss the latest news.