Nestlé Musang King durian ice cream
Singapore has its fair share of durian desserts hubs, from the recently opened 99 Old Trees Cafe, to the likes of Three Point Two by Pang Zi Durian, and Durian Lab by Ah Seng Durian. Sometimes, though, you just want a quick, sweet fix to satisfy those durian cravings on a hot day, and that's where grab-and-go servings of durian ice cream sticks come in handy. The latest offering on the market, the Nestlé Musang King durian ice cream, is one to try.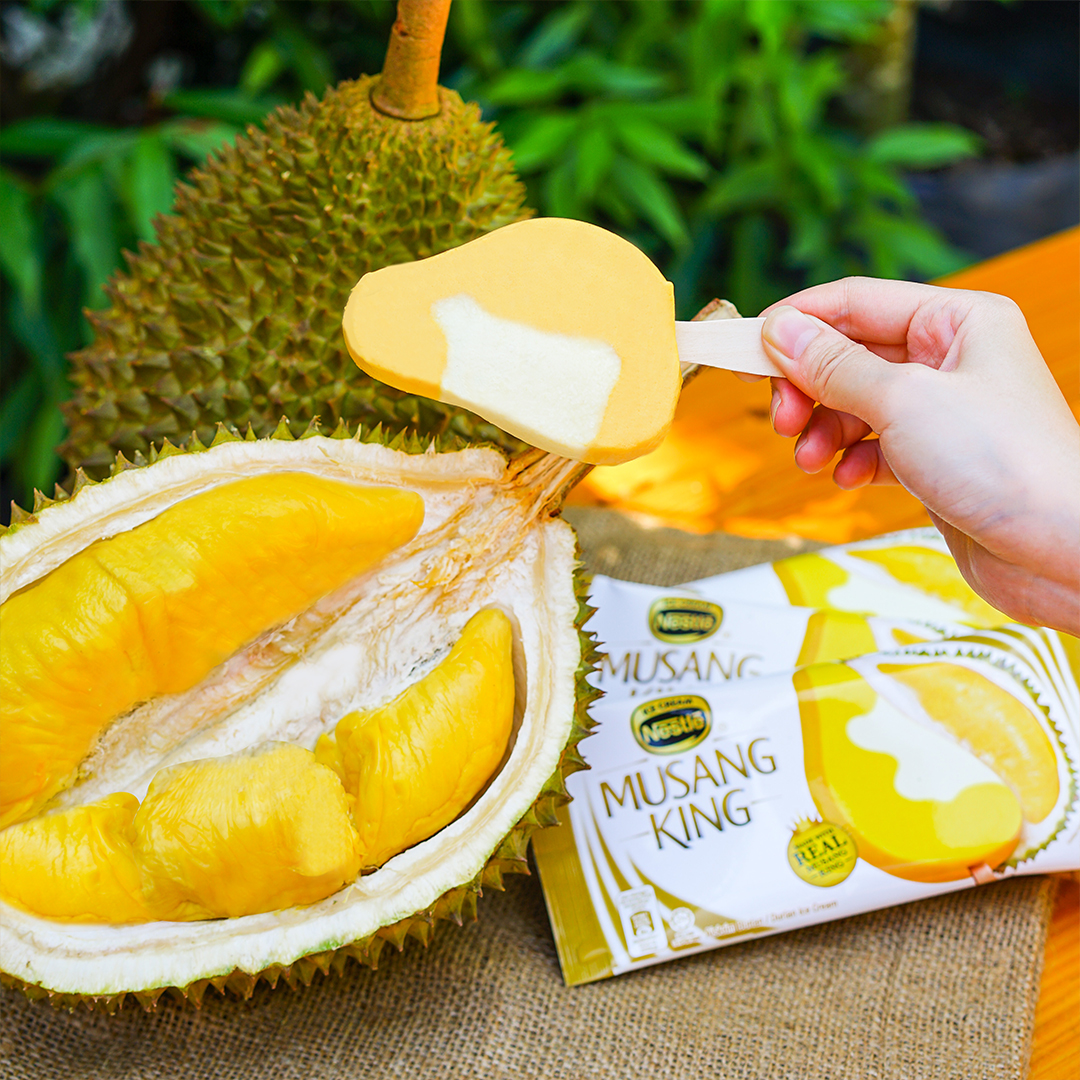 Image credit: Lazada
Musang King, AKA mao shan wang (MSW), is beloved for its bittersweet profile and creaminess, making it a go-to choice for ice creams.
The ice cream sticks are available in the Nestlé freezers at selected FairPrice and Sheng Siong outlets. Each stick features a pale orange and yellow swirl, with the ice cream shaped like a lobe of durian.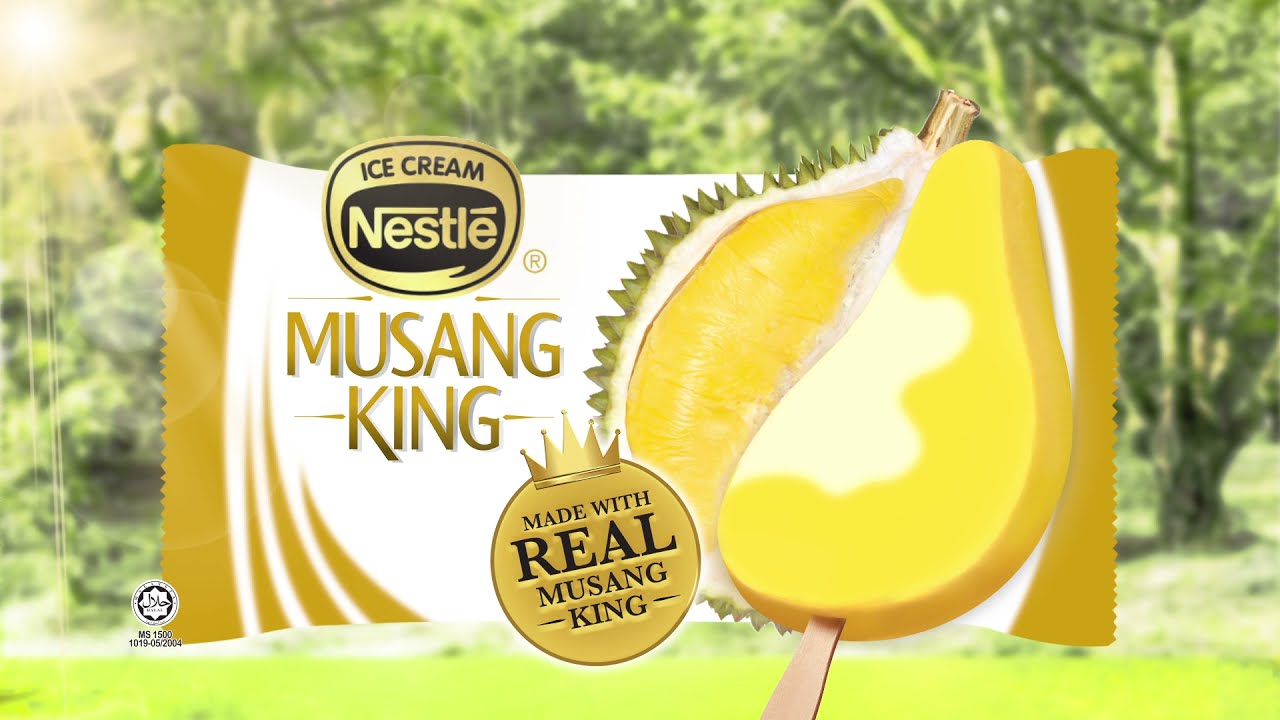 Image credit: Nestlé
The ice cream first made its debut in Malaysia earlier this year, and became extremely popular online. Fans are praising it for its extremely strong durian taste, and how legit the durian flavour is, when compared to your average durian ice cream on the market.
Prices for the ice cream differ according to the supermarket. If you wish to buy online and in bulk, you can get them from MVO SG, at $90.72 for a carton of 24 sticks.
Golden Moments Has New Mao Shan Wang Durian Ice Cream, Super Gao With Durian Flavour
For more durian goodness, check out Golden Moments' ultra-rich durian ice cream, which also recently launched.
We also have a video where we try the richest durian ice creams available in Singapore to tell you which are the best ones.
For more dessert options, we have our guide to mochi desserts and bakes in Singapore for you to check out. Also, if you're looking for desserts worth gifting, read our dessert box delivery guide.
Feature image adapted from Lazada and Nestlé.