O.Bba Jjajang Express in Woodlands
Before, jjajangmyeon fans, in particular the ones who frequent O.Bbba Jjajang, would have had to head to Tanjong Pagar or Beauty World for their house-made JJM. More than that, they'd also have to contend with the long queues at this popular Korean restaurant. Those days are over, because O.Bba Jjajang Express is now open at Woodlands Koufu HQ Foodcourt!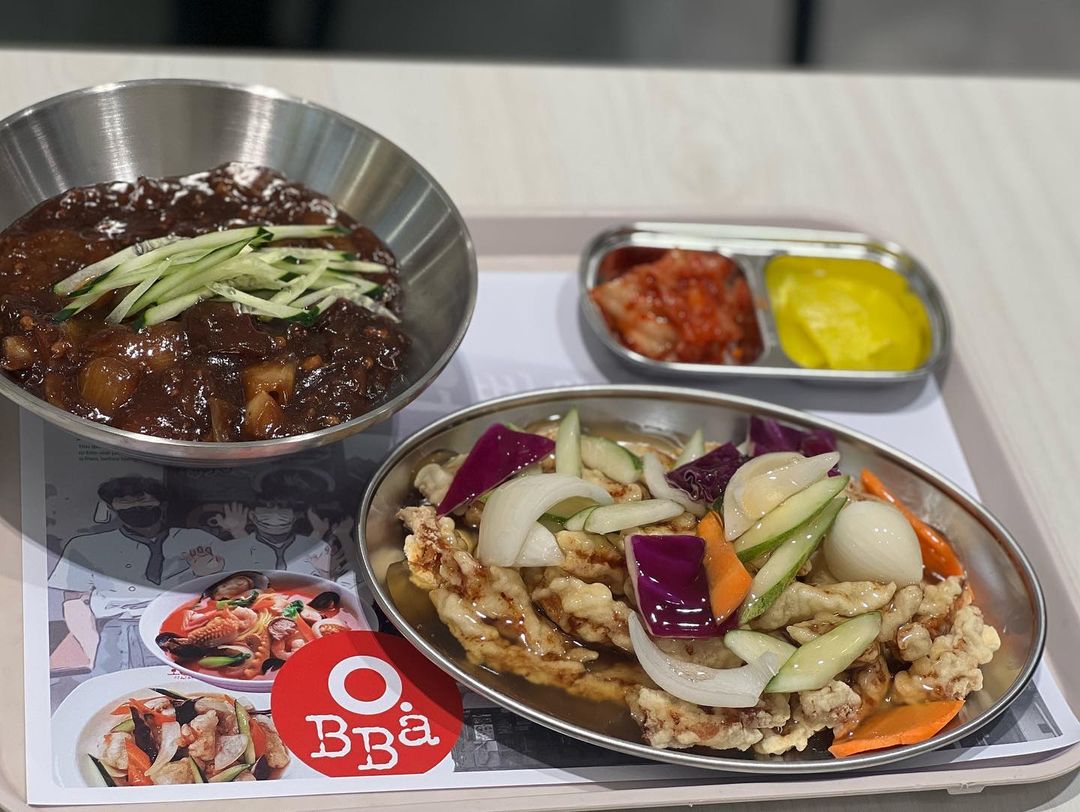 Image credit: @o.bba_jjajang_express
O.Bba Jjajang Express is the brand's first foray into the fast-dining scene, allowing you to simply order that one dish you're craving without having to pay for service or GST. What's more, the prices here are lower than what you'd have to pay at the restaurant.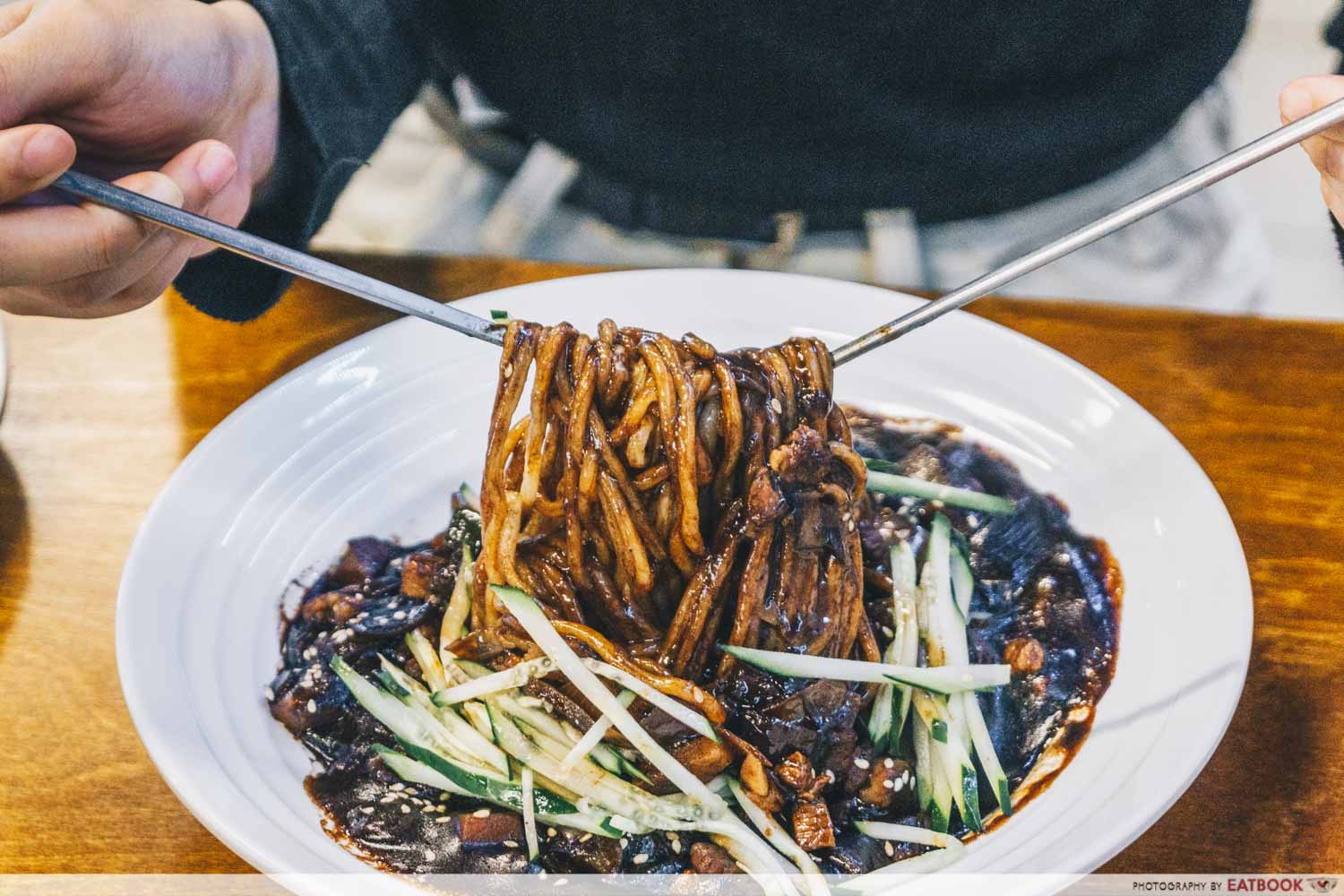 Prices here start from $2.50 for two Kimchi or Pork Dumplings, while the star of the show—Jajangmyeon—is priced at a more wallet-friendly $7.50. Considering the same bowl of their handmade noodles costs $13++ at O.Bba Jjajang's main restaurants, that's almost half the price!
Eggciting Review: Affordable Korean-Style Toast With Pork Shabu And Lu Rou Fan In Sembawang
If you'd like a sunny-side-up on your jjajangmyeon, opt for Frai Jajangmyeon; otherwise rice fiends can opt for Jajang Bab, which comes with the same black bean sauce on rice. There's also Gochu Jajangmyeon, where a splash of gochujang, AKA hot pepper paste, is added for a spicy kick. These three dishes would each set you back at $8.50 a serve.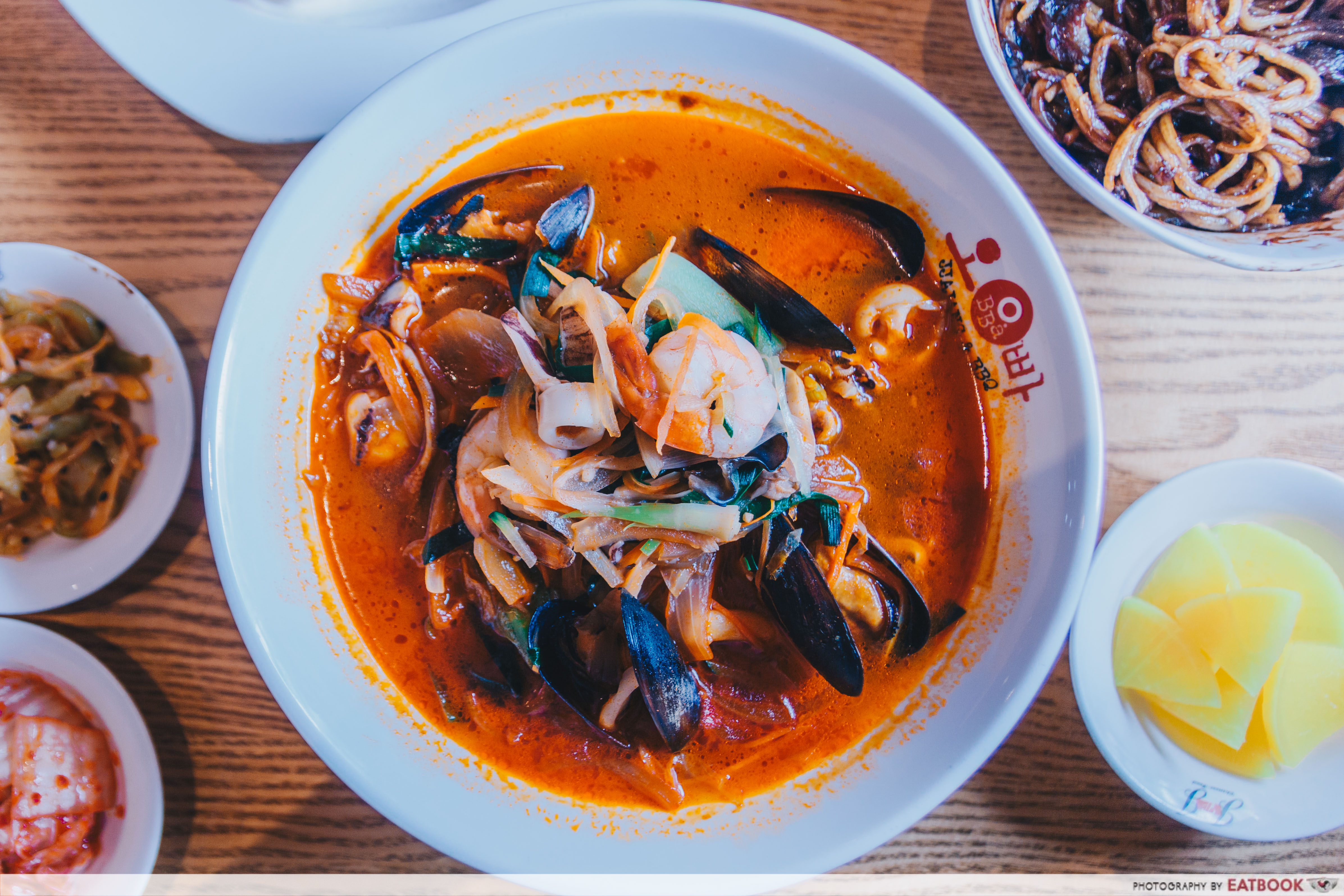 The menu doesn't end there: other bestselling dishes available here include their Jjampong ($9.90) and Tangsuyuk ($13)—the latter of these being Korean-style sweet and sour pork.
As with any Korean stall, there's your standard Ramen ($6.50), which you can have with Cheese ($7.50) and Kimchi Fried Rice ($8).
Another K-style stall you could head to is Eggciting in Sembawang, which serves affordable egg toasts. Otherwise, Rolling Rice in Marina Square has 10 different types of gimbap and tteokbokki!
Rolling Rice Review: 10 Types of Gimbap and Tteokbokki At This Marina Square Korean Restaurant
Address: 1 Woodlands Height, #01-02 , Koufu HQ Foodcourt, Singapore 737859
Opening hours: Wed-Mon 9am to 4pm, 5pm to 8pm
Website
O.Bba Jjajang Express is not a halal-certified eatery
Feature image adapted from @kohkoh.krunch_ and @carbspls' posts.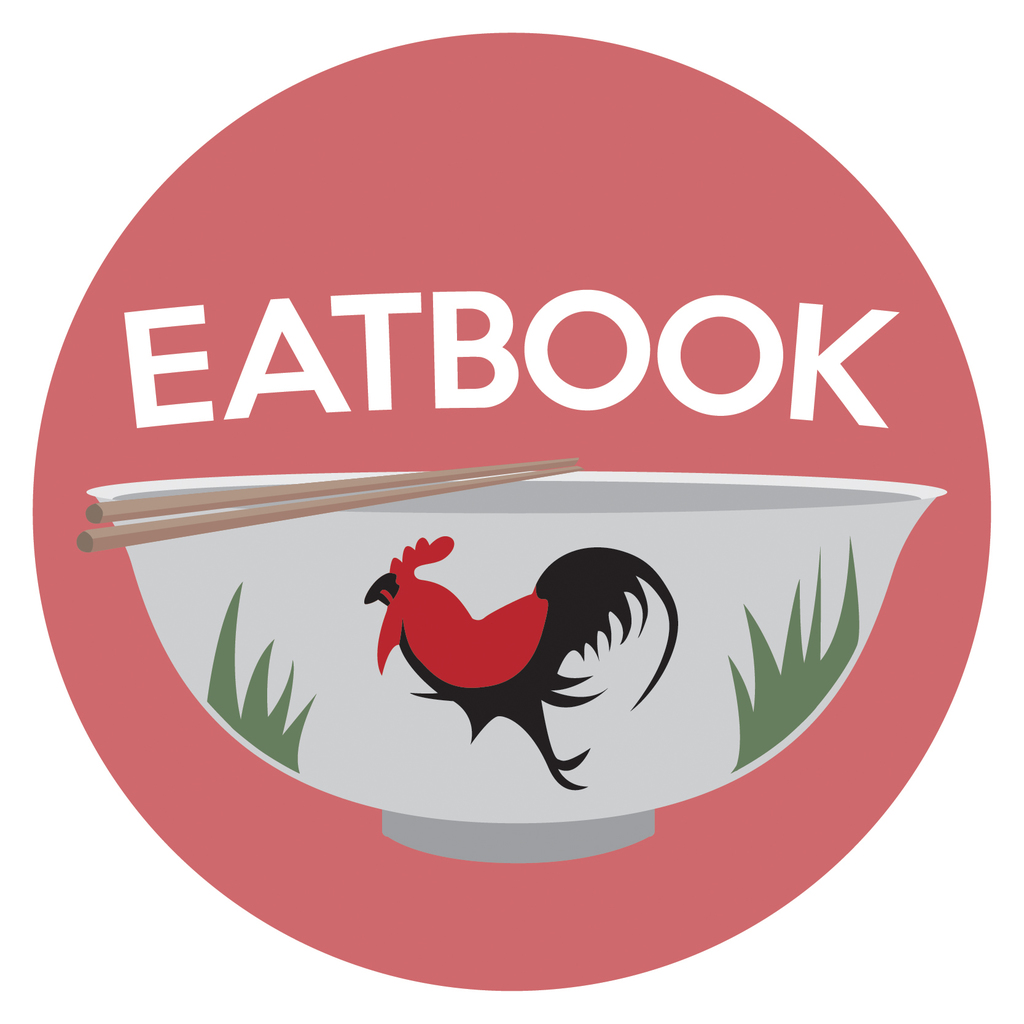 Drop us your email so you won't miss the latest news.