Oc Mai Vietnamese And Western Cuisines at Bugis Street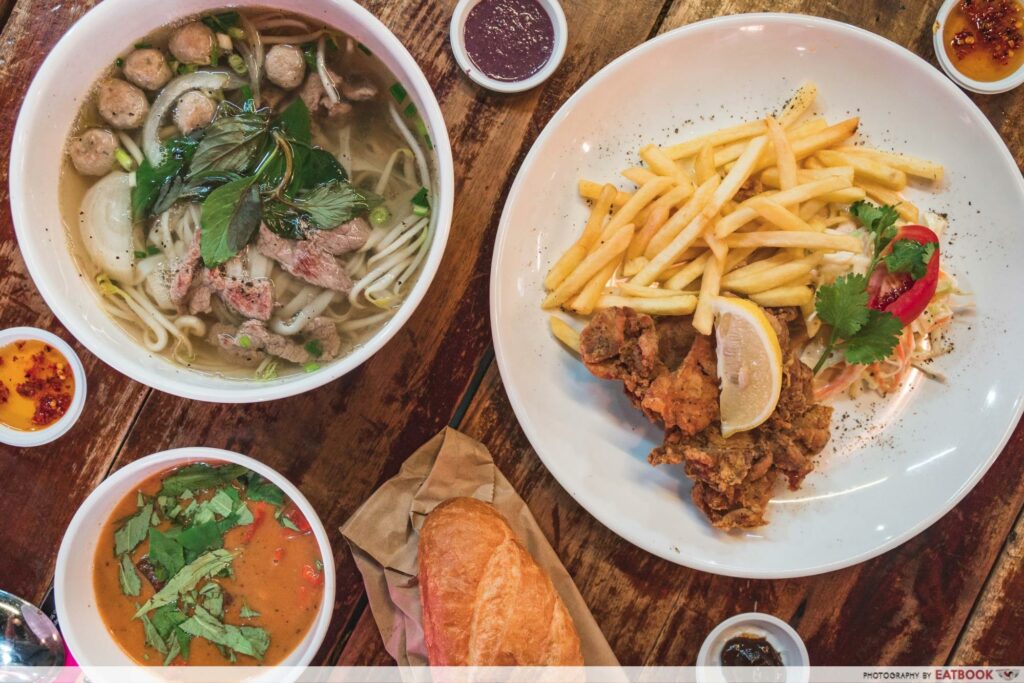 Whenever any of my friends suggest eating Vietnamese food, we tend to end up at Mrs Pho. For years, their beef pho was the only Vietnamese dish I'd have until a friend got me to try Oc Mai Vietnamese & Western Cuisines at Bugis Street. As their name suggests, this is a hawker stall that serves both Vietnamese and Western food!
Mrs Pho Review: Obscure Vietnamese-Run Joint Found In Bugis With Pho Priced At $7.90
Food at Oc Mai Vietnamese & Western Cuisines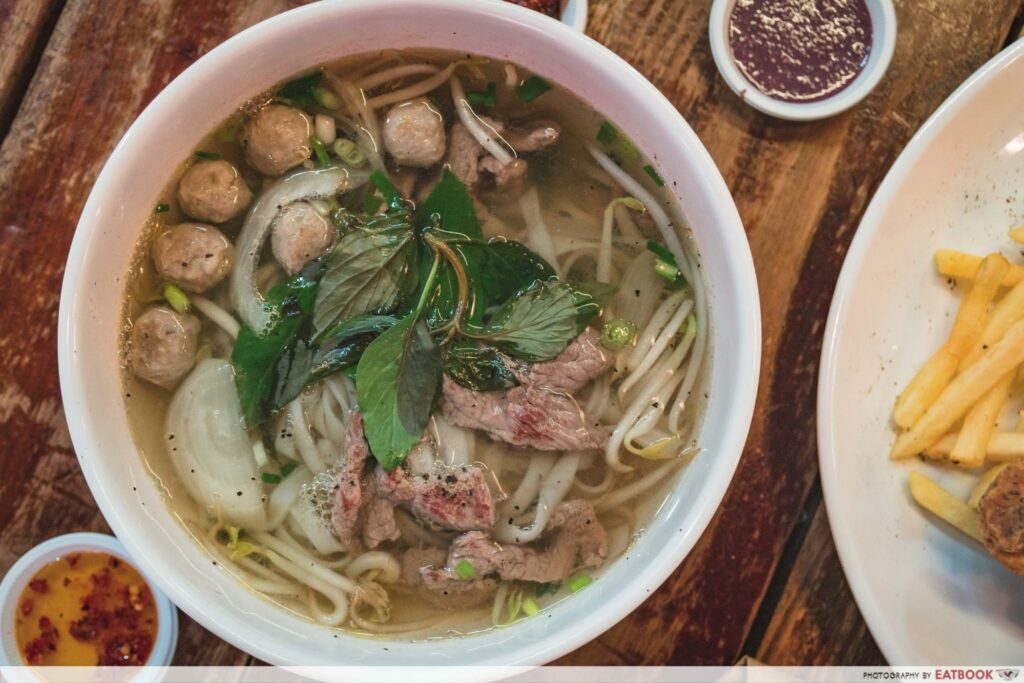 The menu at Oc Mai Vietnamese & Western Cuisines is divided into two – Western dishes on one side, and Vietnamese dishes on the other. From the latter, one of the dishes we tried was the classic Pho Bo Vien ($7.50). This consists of beef balls, beef slices and rice noodles swimming in a fragrant broth.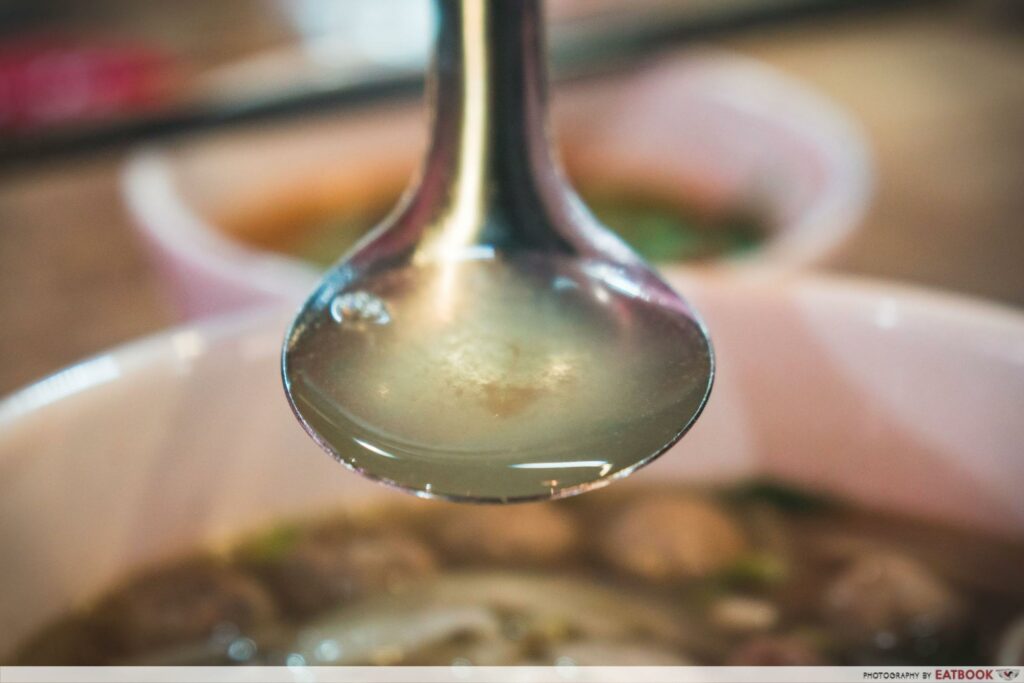 When the huge bowl of pho was first placed onto our table, the first thing that stood out to me was how clear the soup was. Looking like a bowl of noodles and meat soaked in boiling hot water, I prepared myself for disappointment.
After tasting the first spoonful, however, I was surprised by how wrong I was. Unlike what I had expected, the broth was sweet, well-flavoured by herbs, and had just the right amount of saltiness. The tasty soup was also refreshing and didn't leave me craving for water afterwards.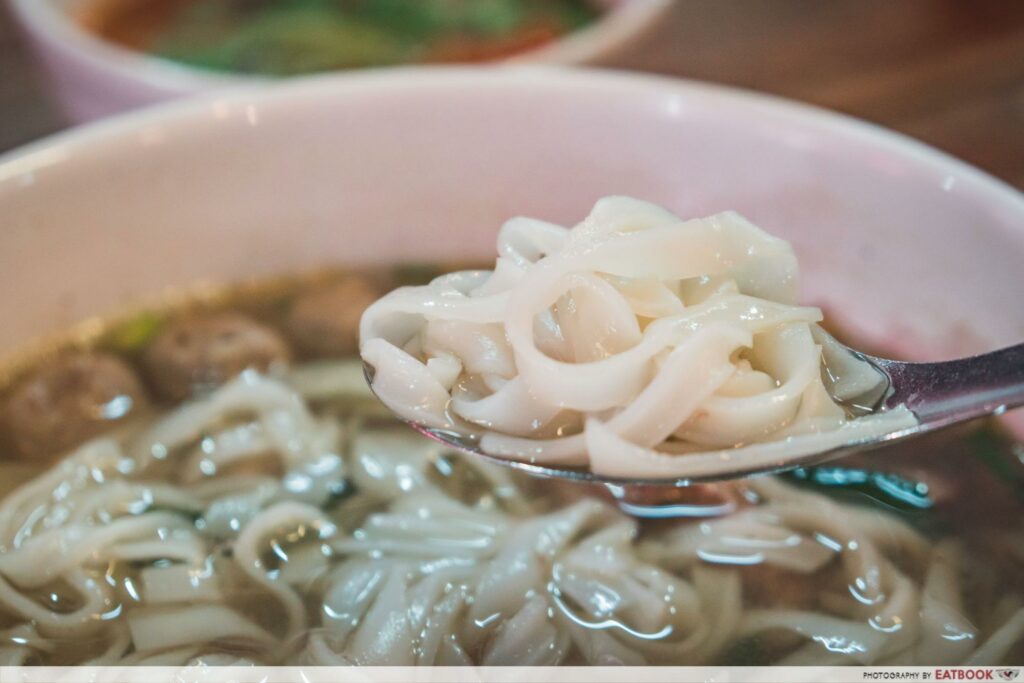 The rice noodles were smooth and cooked just enough so they remain firm to the bite. Even after sitting in the hot soup for a while, the noodles did not turn soft and mushy.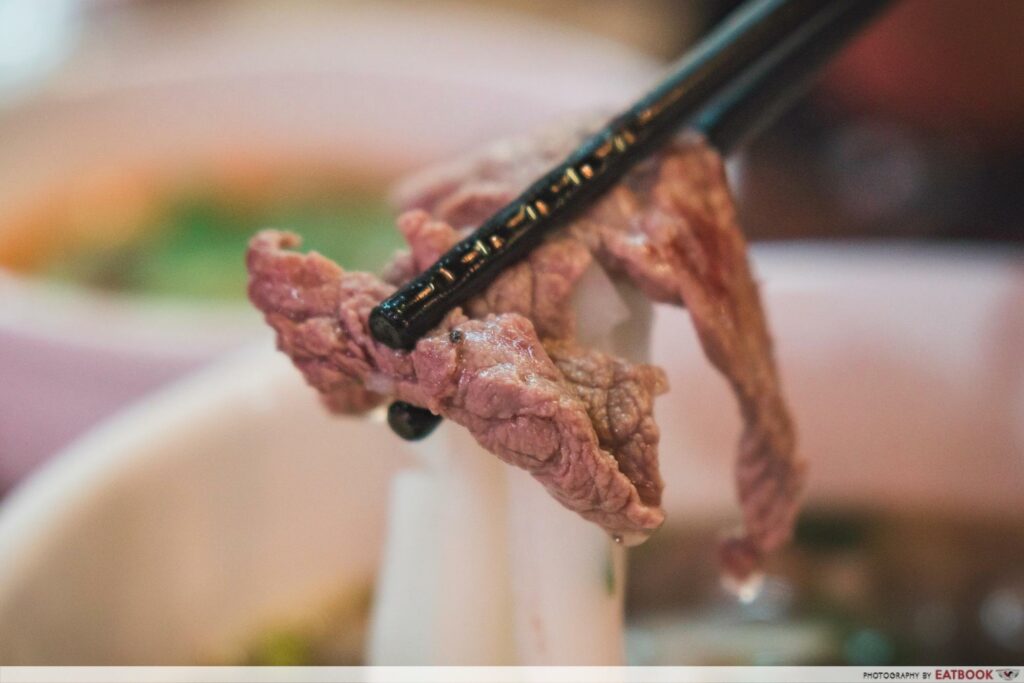 To go with the noodles and broth was a small serving of thin beef slices. Served half-cooked and pinkish, the beef slices were brought to a nice doneness just from being soaked in the hot broth. This made the beef tender even though it was a very lean cut. Though the meat did not have much taste besides that of the soup, they were decent and gave a nice change in texture to the noodles.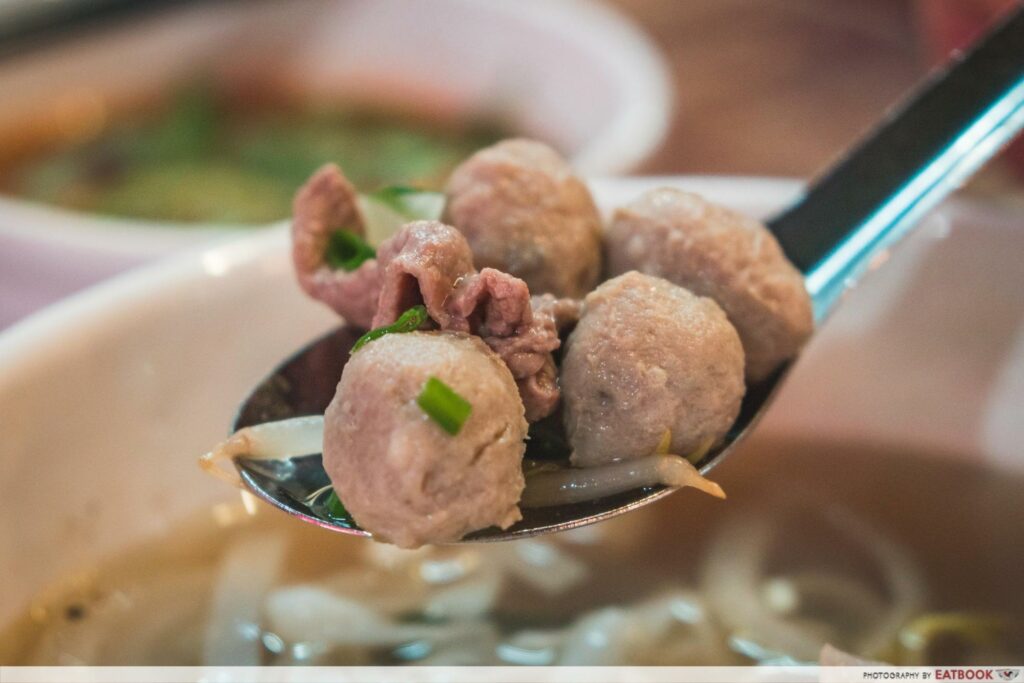 The best part of this dish was the beef balls. These were smaller than typical meatballs, and were also the chewiest meatballs I've had. They carried an interesting flavour, similar to a mix of onions and lemongrass.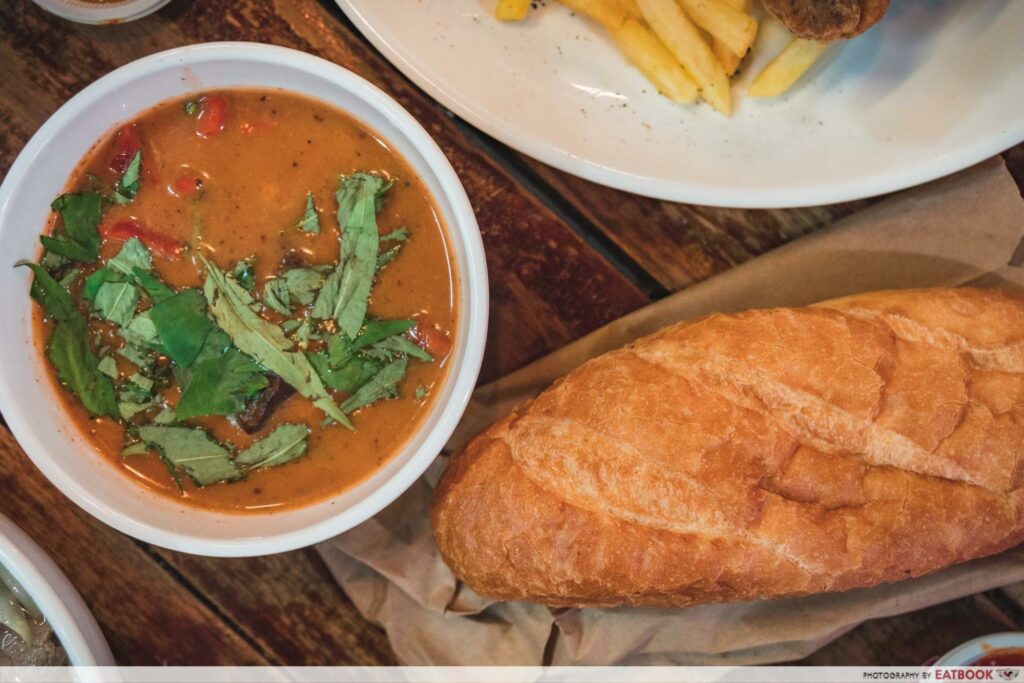 The other Vietnamese dish that we went for was their Smash'ed Beef + Bread ($7). This is a bowl of beef stew served with baguette.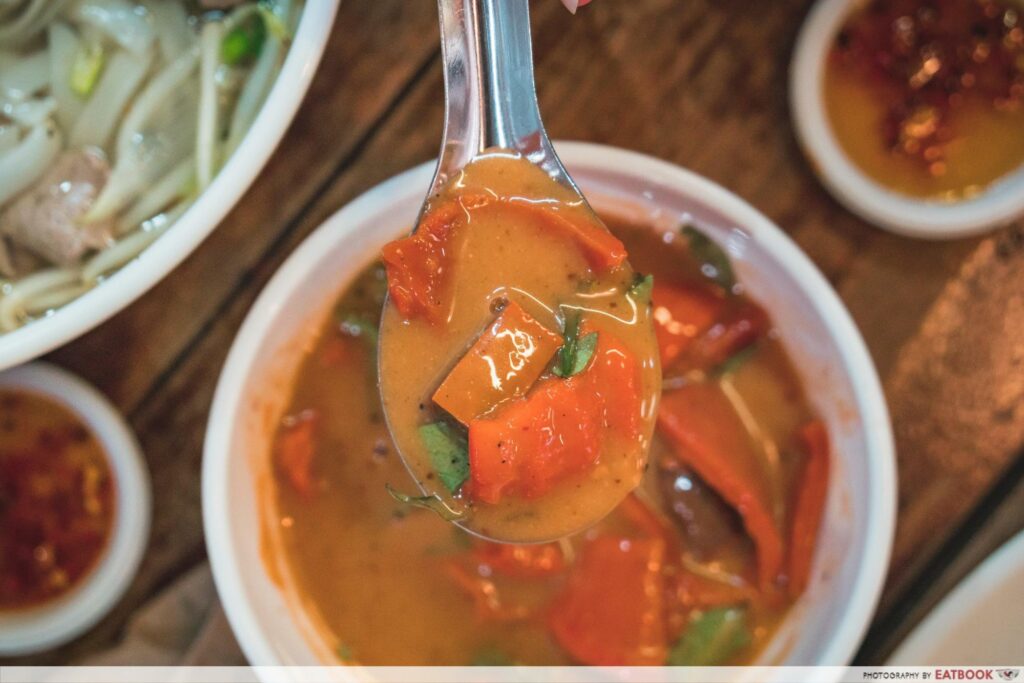 The gravy was orange and filled with a generous amount of beef tripe and other bite-sized innards. The sweet stew didn't carry much taste of beef, and reminded me instead of Thai green curry, except this was sweeter and not spicy. With a fragrance of coconut milk and peanut, the stew tasted more like a dessert than a main.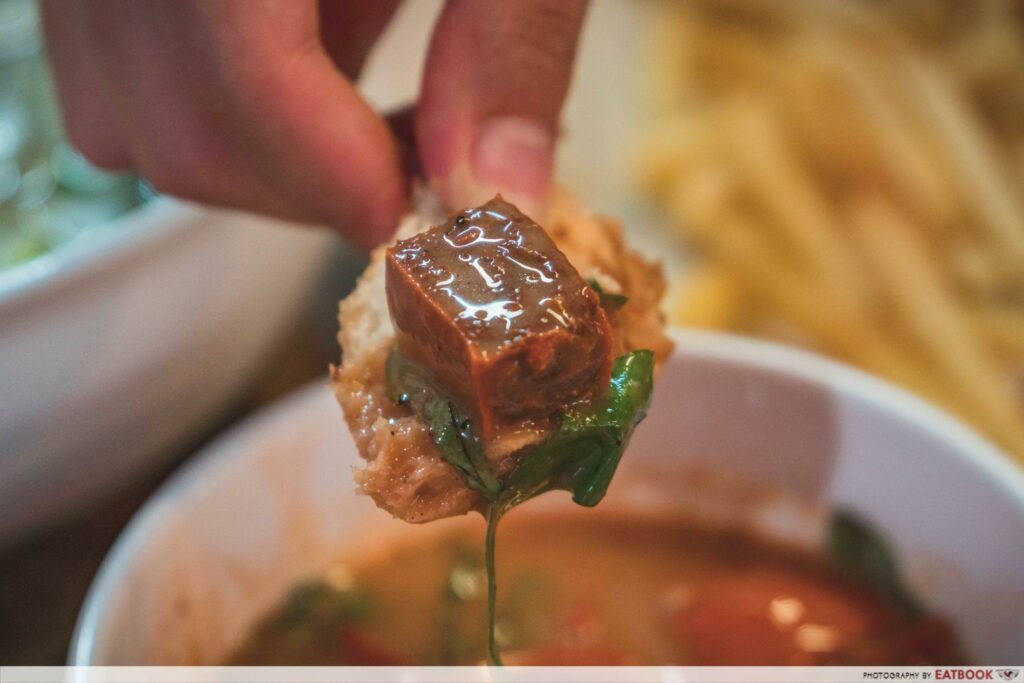 Though there was nothing extraordinary about the bread roll, we appreciated the effort they took to heat the bread up before serving it, making it hot and crispy on the outside. While this wasn't my favourite dish, the toasty bread and stew made an addictive combination.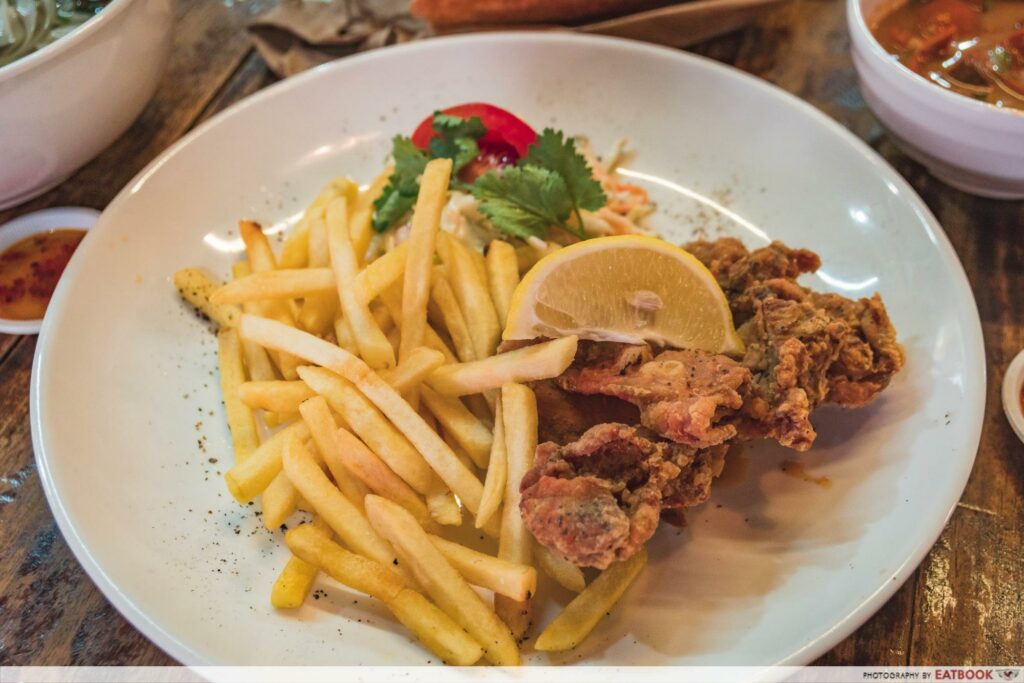 The last dish we tried was the Crispy Chicken Cutlet ($7.50) from the Western food menu.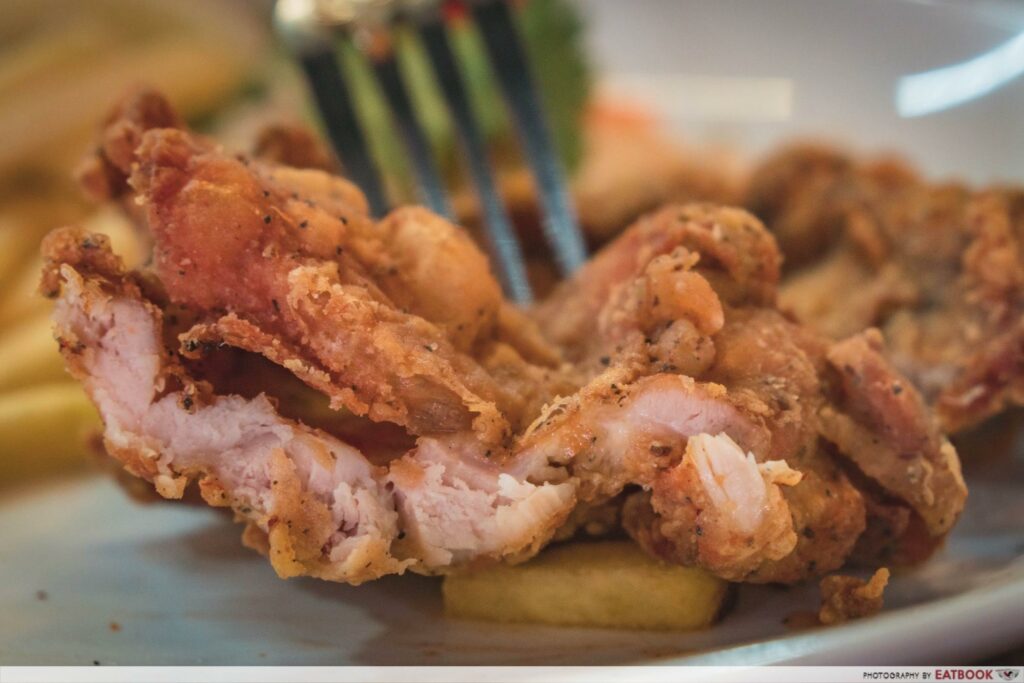 Compared to the picture on the menu, the size of the chicken cutlet was disappointingly small. Besides the tiny piece of fried cutlet, more than half the plate was made up of fries and a side of coleslaw with sliced tomatoes.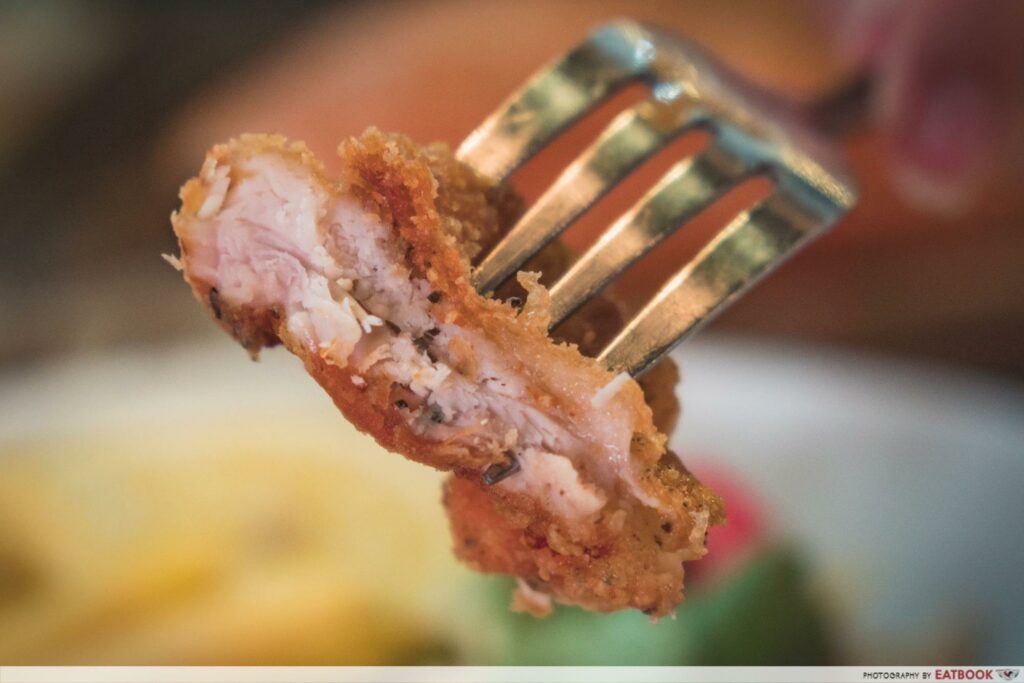 A plus point would be that the chicken was nicely fried and drained such that it was almost greaseless. It also came with a thin layer of chicken skin on top, with bits of fats laced around, which complemented the lean chicken meat. Overall, the fried chicken had a nice texture but could be more seasoned.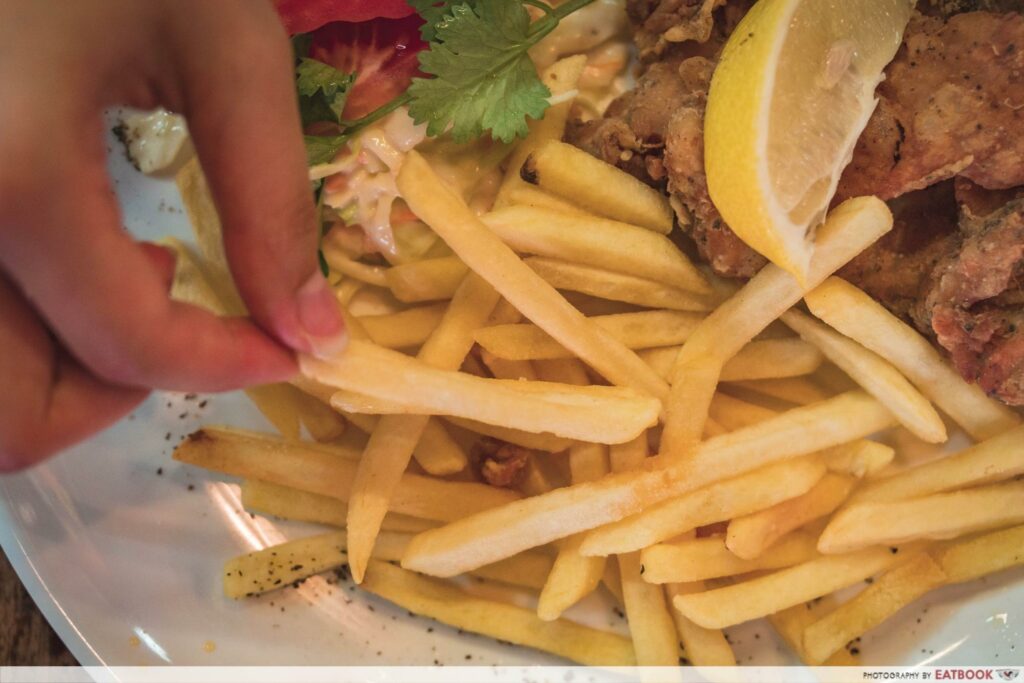 If the fries from McDonald's are your favourite, you'd love the ones here. While they looked unassuming and plain, these fries were actually irresistibly crispy and seasoned with just the right amount of salt!
Ambience at Oc Mai Vietnamese & Western Cuisines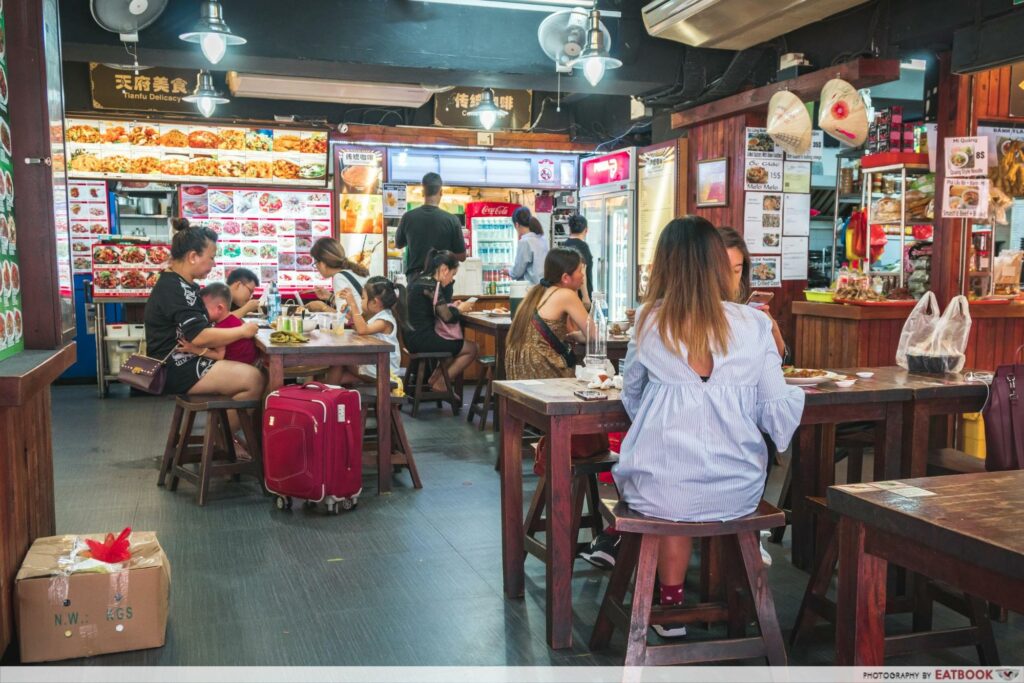 Oc Mai Vietnamese & Western Cuisines occupies one of the stalls in Tastebud Foodcourt, a small coffee shop tucked at the back of Bugis Street Village. With less than 10 stalls, the kopitiam is a small one with just a few tables.
When we were there on a weekday afternoon, most of the tables were empty, save for a few occupied by tourists. Besides the typical heat you'd expect from an outdoor eatery, the coffee shop was generally clean, spacious, and comfortable.
The menu here is simple and straightforward, but making your order may get a little confusing at times as the two Vietnamese ladies running the stall are not fluent in English. They were very friendly and efficient, and we didn't have to wait more than 10 minutes for all the food to arrive.
The verdict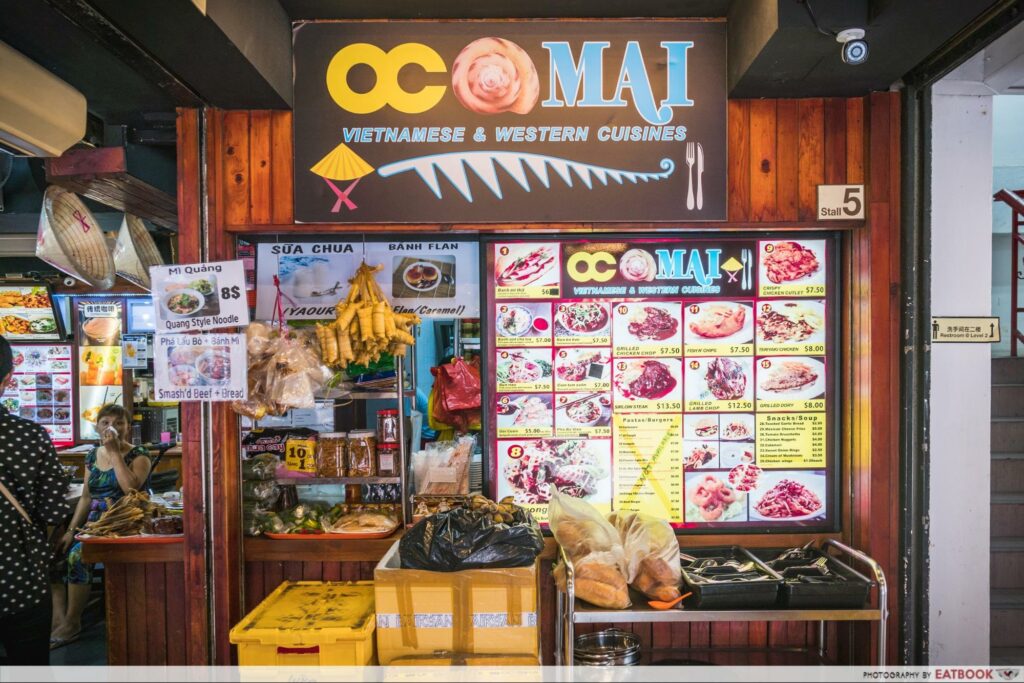 Although the chicken cutlet was disappointing, the Vietnamese dishes left quite an impression, making this place worthy of a second visit. Delicious and value for money, the beef pho was my favourite and the next time I'm there, I'd also try their Gio Cuon ($5 for three pieces), which is Vietnamese spring roll made with pork, prawns, and vegetables.
Address: 52 Queen Street, Stall 5, Tastebud Foodcourt, Singapore 188539
Opening hours: Daily 11am to 10pm
Oc Mai Vietnamese and Western Cuisines is not a halal eatery.
This is an independent review by Eatbook.sg
Summary
Pros
– Pho Bo Vien was delicious
– Value for money
– Friendly owners
– Efficient service
Cons
– Crispy chicken cutlet was very small
– Not many seats at the coffee shop
– Many Western dishes shown on the menu were unavailable
Recommended Dishes: Pho Bo Vien ($7.50)
Operating Hours: Daily 11am to 10pm
Address: 52 Queen Street, Stall 5, Tastebud Foodcourt, Singapore 188539