---
Savour the past at these old-school nasi padang stores
---
My grandfather always waxed lyrical about the famous Nasi Padang River Valley at Zion Road when I was growing up. Sadly, procrastination got the better of us and before we knew it, they closed down their shutters. Just like that, 57 years of food history was gone forever. Since then, I've been on the hunt for the best nasi padang in Singapore, and what better place to start than at these six old-school nasi padang stores in Singapore? Steeped in history, these restaurants and hawkers have been opened for more than 50 years, and generate a steady stream of loyal patrons each day.
---
1. Warong Nasi Pariaman
---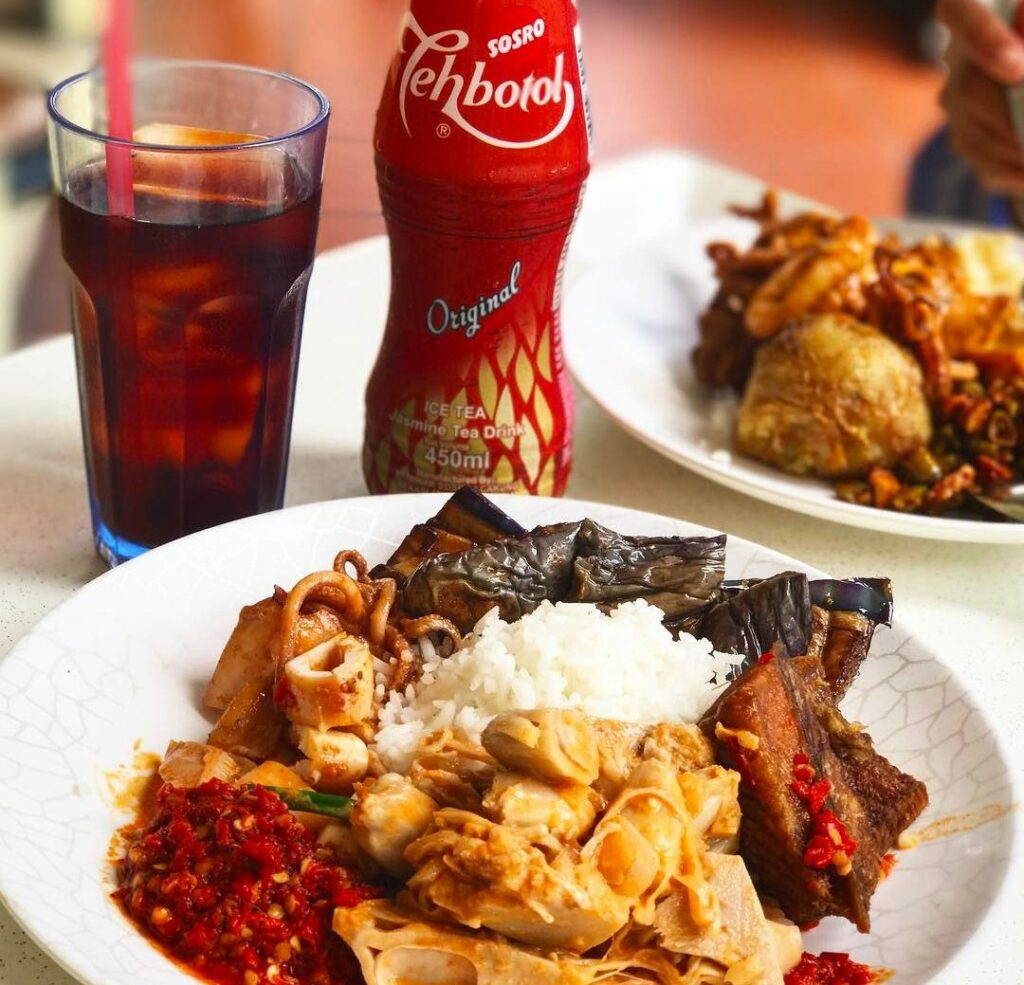 Image credit: @madam_key
Warong Nasi Pariaman has been situated at the same spot, on a corner of Kandahar Street, for 69 long years. Founded by Mr. Isrin, the business was eventually passed down to his children, who have been keeping true to the original recipe and consistency in taste. Signature dishes include their Ayam Bakar ($5.50), where barbecued chicken sits in a pool of ambrosial coconut-milk gravy, as well as their succulent Beef Rendang ($3.50).
Address: 738 North Bridge Road, Singapore 198706
Opening hours: Daily 10am to 8pm
Tel: 6292 2374
Website
---
2. Sabar Menanti II
---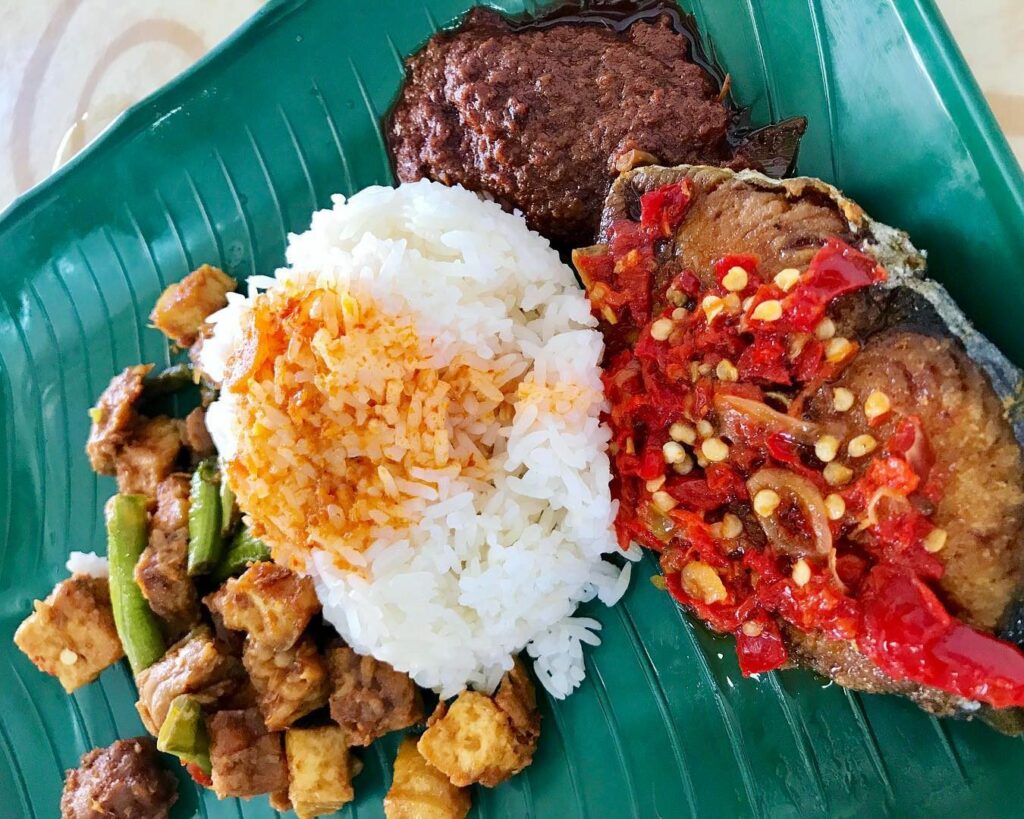 Image credit: @nurulfadilah91
Serving Minangkabau cuisine, Sabar Menanti II was established over 68 years ago. The sister outlet of the now defunct Sabar Menanti located along Kandahar Street, this second restaurant is managed by the children of the original restaurant. The name loosely translates to "wait patiently", which is apt considering the winding queues during lunch time. Unique to the stall is their Gulai Nangka ($3), featuring soft, sweet jackfruit simmered in an aromatic curry.
Address: 747 North Bridge Road, Singapore 198715
Opening hours: Mon-Sat 6am to 5:30pm
Tel: 6291 0109
---
3. Nasi Bawean
---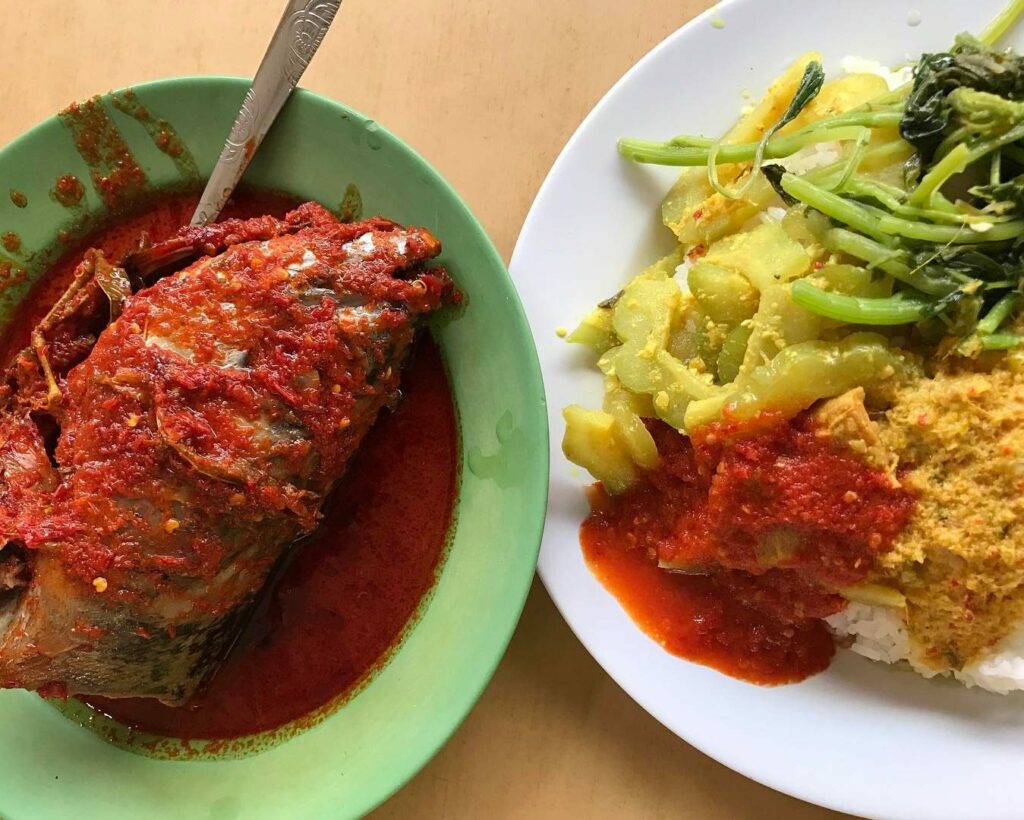 Image credit: @rosnirahmanrose
Nasi Bawean's origins may be a bit hazy, but if there's one thing we can be certain of, it's that they have been around since World War II. Usually sold out by 2pm, this popular nasi padang stall operates in a dingy coffee shop in Little India and still uses charcoal to cook their dishes, just like in the old days. The prices aren't fixed, but dishes you should try include their Stingray Assam Pedas and Kelah Celok, a traditional Baweanese fish dish cooked with lady's fingers in a spicy, tangy broth.
Address: 62 Desker Road, Singapore 209587
Opening hours: Mon-Sat 8am till 3pm, or when everything is sold out
---
4. Rumah Makan Minang
---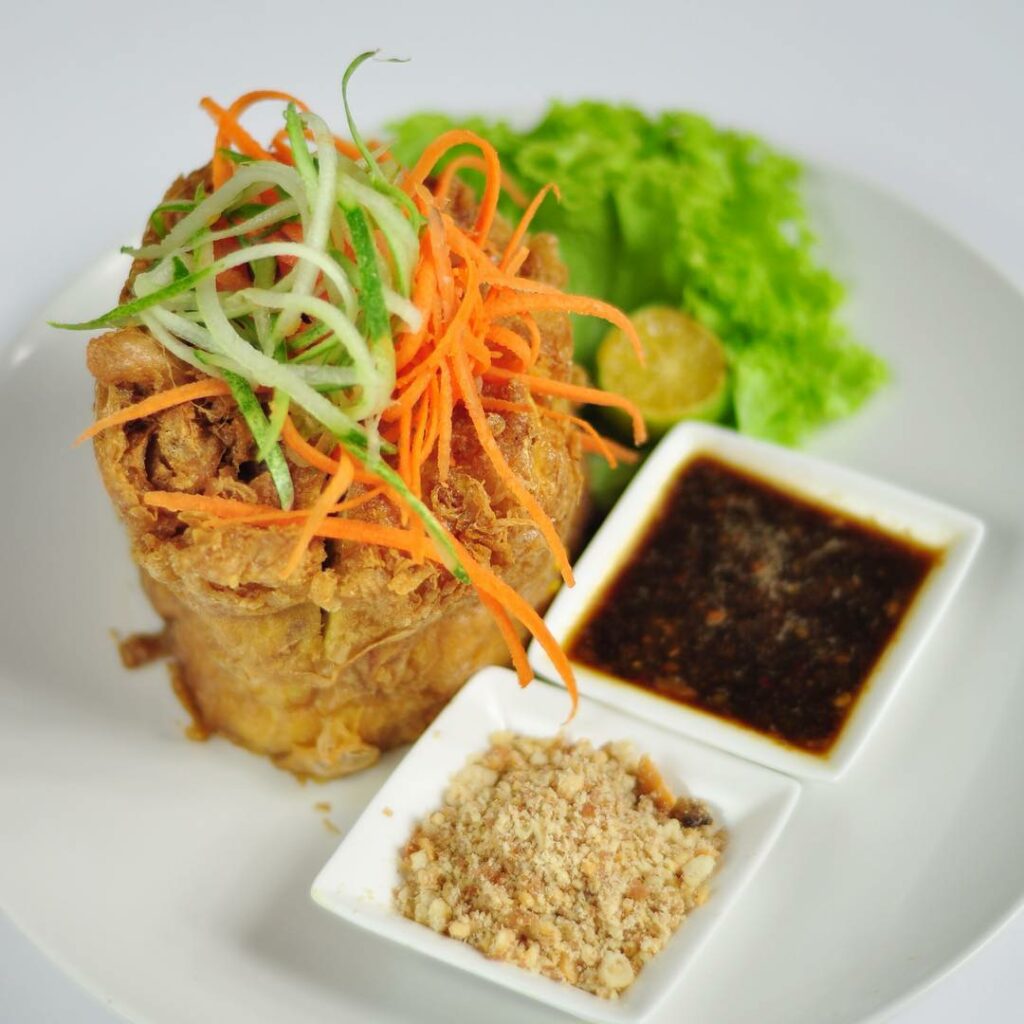 Image credit: @minang.sg
63-year-old restaurant Rumah Makan Minang is owned by the youngest daughter of Haji Marlian, founder of Sabar Menanti. As such, the flavours here strongly resemble that of the parent restaurant. Aside from the usual nasi padang dishes like their delicious Sotong Hitam ($3.50), they also whip up a fluffy Tahu Telur ($6) that's fried to crisp perfection. Another unique Indonesian dish to try is the Botok-Botok ($6), where fish is heavily marinated in spices before being steamed in a fragrant banana leaf.
Address: 18 & 18A Kandahar Street, Singapore 198884
Opening hours: Mon-Fri 7am to 8pm, Sat-Sun 7am to 5pm
Tel: 6294 4805
Website
Menu
Full list of outlets
---
5. Rendezvous Restaurant
---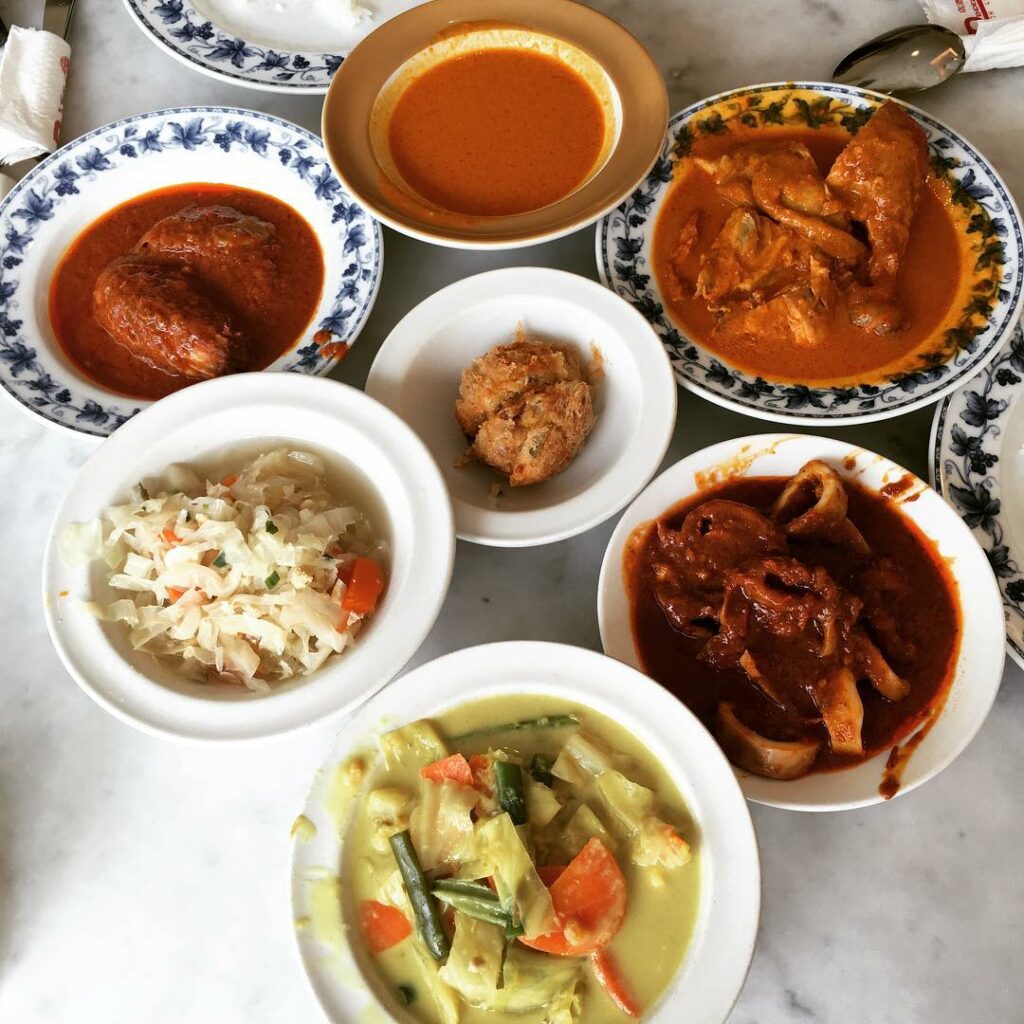 Image credit: @celestina_lim
Started out as a humble hawker stall dishing out Western cuisine to the British troops in the past, Rendezvous Restaurant has since become one of Singapore's most beloved nasi padang restaurant. Seriously, they are so popular it's rumoured that Rendezvous Hotel Singapore, where they were previously located at, is named after them! The dishes served are milder as compared to the rest on the list, catering to tourists' palates. Prices are on the higher spectrum too and a single serving will easily cost you more than $10 for a full meal. When I'm there, I like to order their indulgent Korma Chicken ($7.90 for breast, $8.90 for thigh meat) to go along with a small plate of Sambal Goreng (from $4.70).
Address: 6 Eu Tong Sen Street, #02-72/73, The Central, Singapore 059817
Opening hours: Daily 11am to 9pm
Tel: 6339 7508
Website
---
6. Sinar Pagi Nasi Padang
---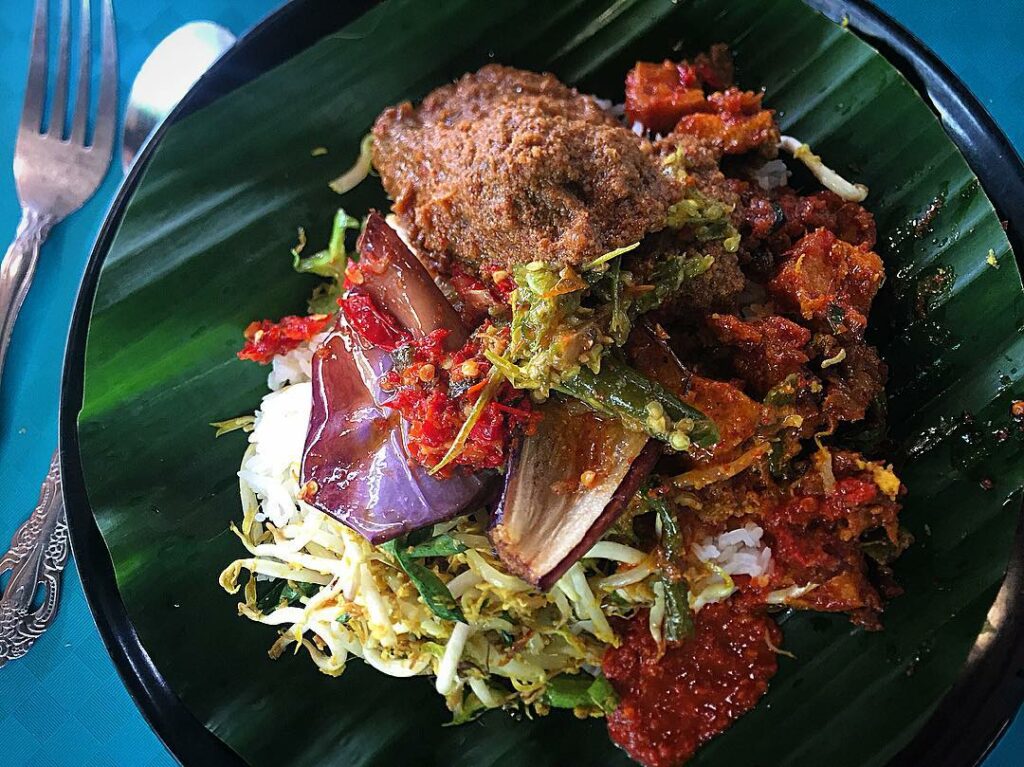 Image credit: @jayelau
In operation since 1966, Sinar Pagi Nasi Padang is an icon in the nasi padang scene. Located at Geylang Serai Market and Circular Road, they serve up Bukit Tinggi-style kapau, which is said to be richer and spicier. I've quite an acquired taste bud, so it's no surprise that their pungent Sambal Petai ($2) tossed in a wok with dried chilli and crispy fried anchovies is one of my go-to dishes. The Rendang Limpa ($4), which is only available at their Geylang Serai outlet, is another personal favourite, and consists of beef spleen cooked in a heady rendang gravy.
Address: 1 Geylang Serai, Stall No. 02-137, Geylang Serai Market, Singapore 402001
Opening hours: Daily 9am to 8pm. Closed every other Thur and Fri.
Tel: 6536 5302
Website
Menu
Full list of outlets
---
Visit these old-school nasi padang stores before it's too late
---
You never know when these old-school nasi padang stores might just disappear, so make a trip there while they are still around! Alternatively, support these young hawkers who are set on keeping Singapore's food traditions alive. If you're a die-hard nasi padang fan, check out Aroma Kampung's nasi padang buffet!
---
Featured image adapted from Instagram user @madam_key's post.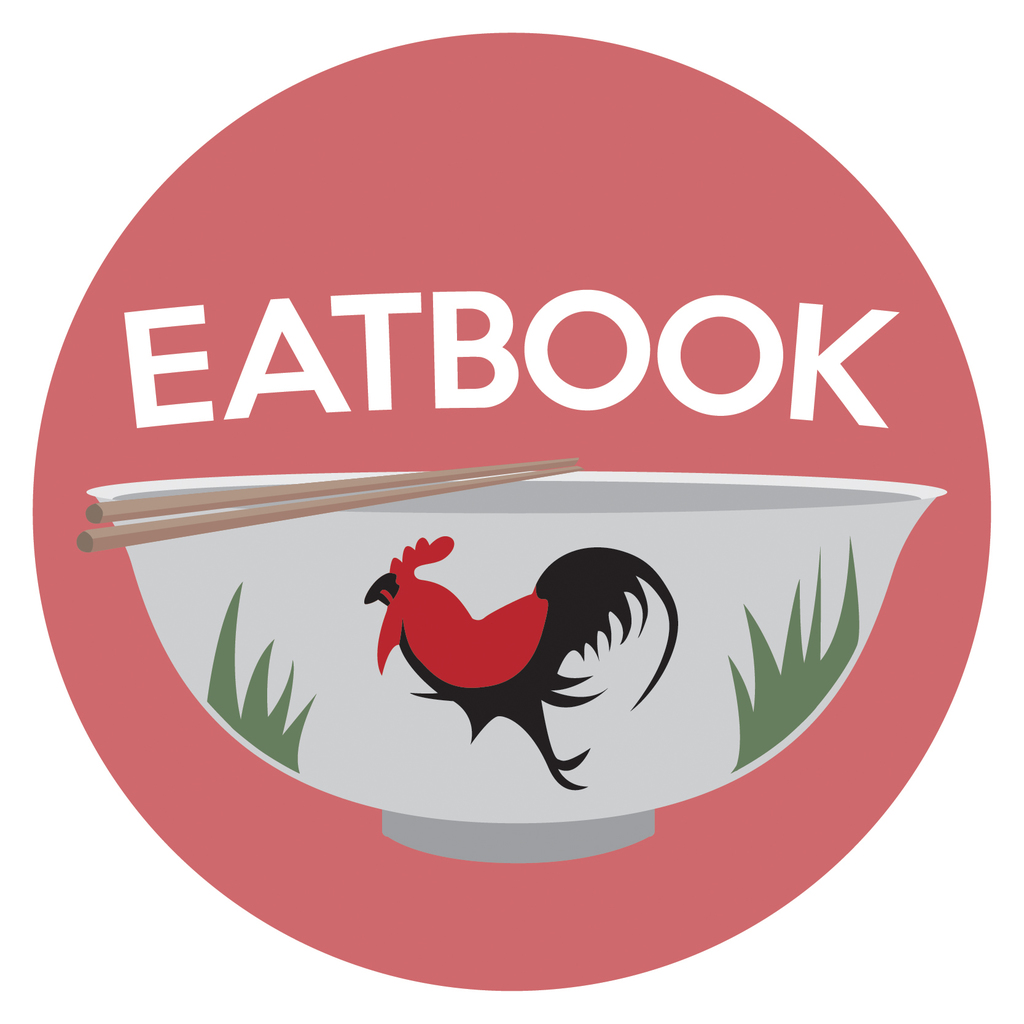 Drop us your email so you won't miss the latest news.