---
The oldest restaurants in Singapore
---
I'm always up for checking out new cafes, but sometimes, it's cool to visit a restaurant older than me too. These are the oldest restaurants in Singapore, each of them the epitome of old but gold, some dating back to over 100 years! Take your parents or grandparents to any of these restaurants, and get swept away by the flashbacks.
---
1. Ananda Bhavan Restaurant 
---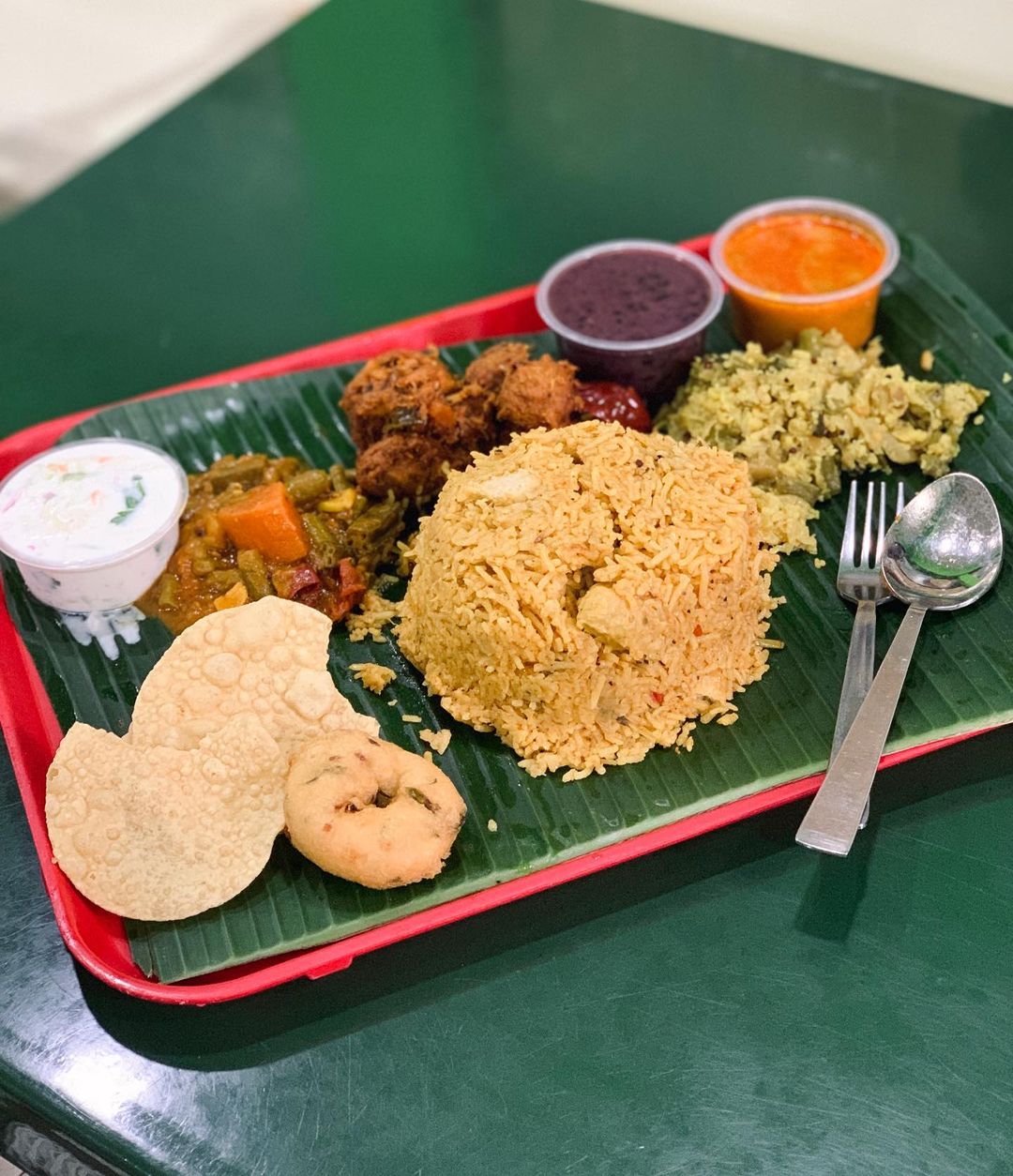 Image credit: @3asy.eaters
With five locations around Singapore, you've probably seen Ananda Bhavan Restaurant around before. But bet you didn't know this Indian vegetarian chain has been around since 1924. This is one of the oldest Indian restaurants, and they still serve up quality, plant-based dishes till this day. They've even got catering and home delivery services now too.
Address: 95 Syed Alwi Road, Singapore 207671
Opening hours: Daily 7am to 10:30pm
Tel: 6398 0837
Website
---
2. Tong Ah Eating House
---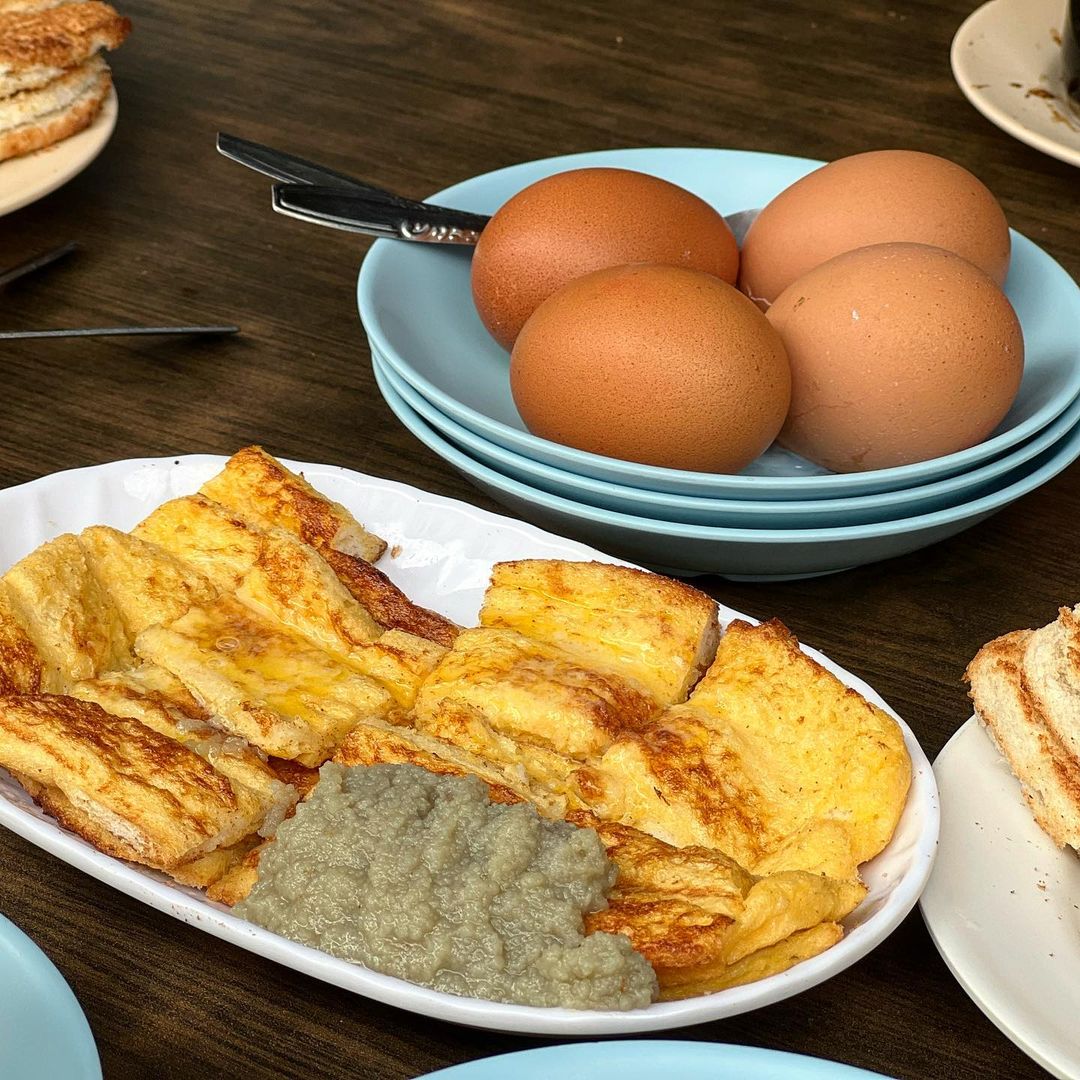 Image credit: @chuanyeo
Open since 1939, Tong Ah Eating House needs no further introduction. While it used to be housed in their iconic red-and-white building at Keong Saik, this kopitiam and zi char joint can now be found at a new spot further down the same road. Be sure to grab a few slices of toast with homemade kaya when you pass by in the morning for a cheap and tasty start to your day.
Address: 35 Keong Saik Road, Singapore 089142
Opening hours: Thurs-Tue 7am to 10pm, Wed 7am to 2pm
Tel: 6223 5083
Website
---
3. Zam Zam
---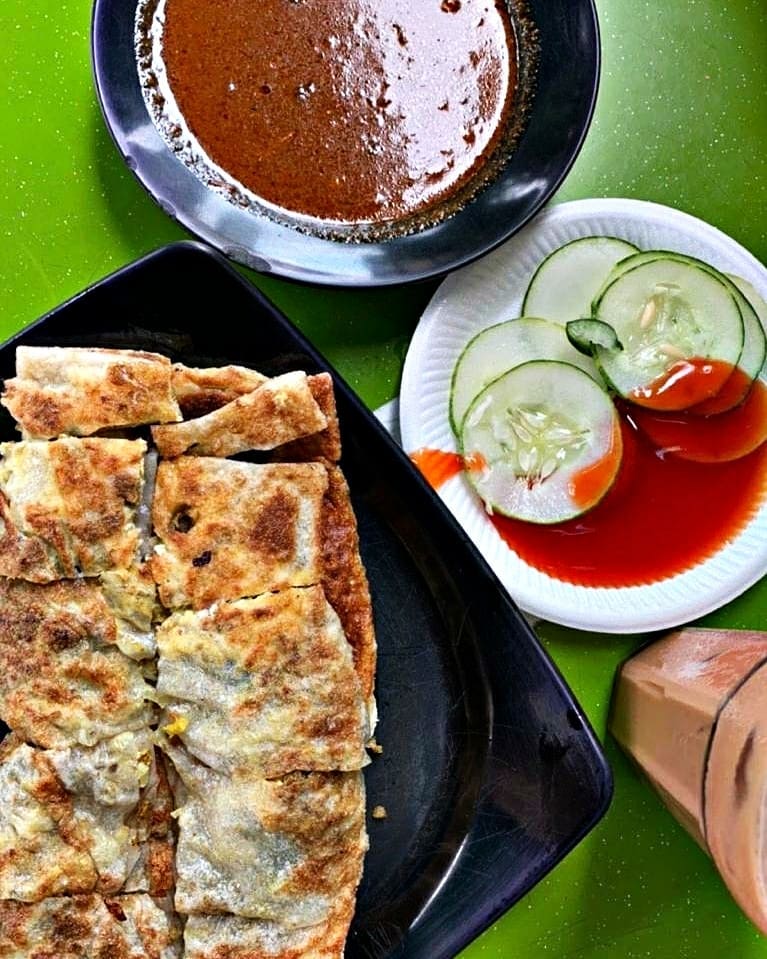 Image credit: @junefy55
Whether you are 19 or 91 years old,  you should be no stranger to Zam Zam. Operating since 1908, this is one of the oldest restaurants in Singapore that also doubles up as a popular supper spot. Their signature murtabak is made in an open-air kitchen facing the sidewalk, from sizes small to super extra huge. Highly raved about in the food community, this century-old eatery is the perfect place to camp at with a cup of teh tarik.
Address: 697-699 North Bridge Road, Singapore 198675
Opening hours: Daily 7am to 11pm
Tel: 6298 6320
Website
---
4. Chui Huay Lim Teochew Cuisine
---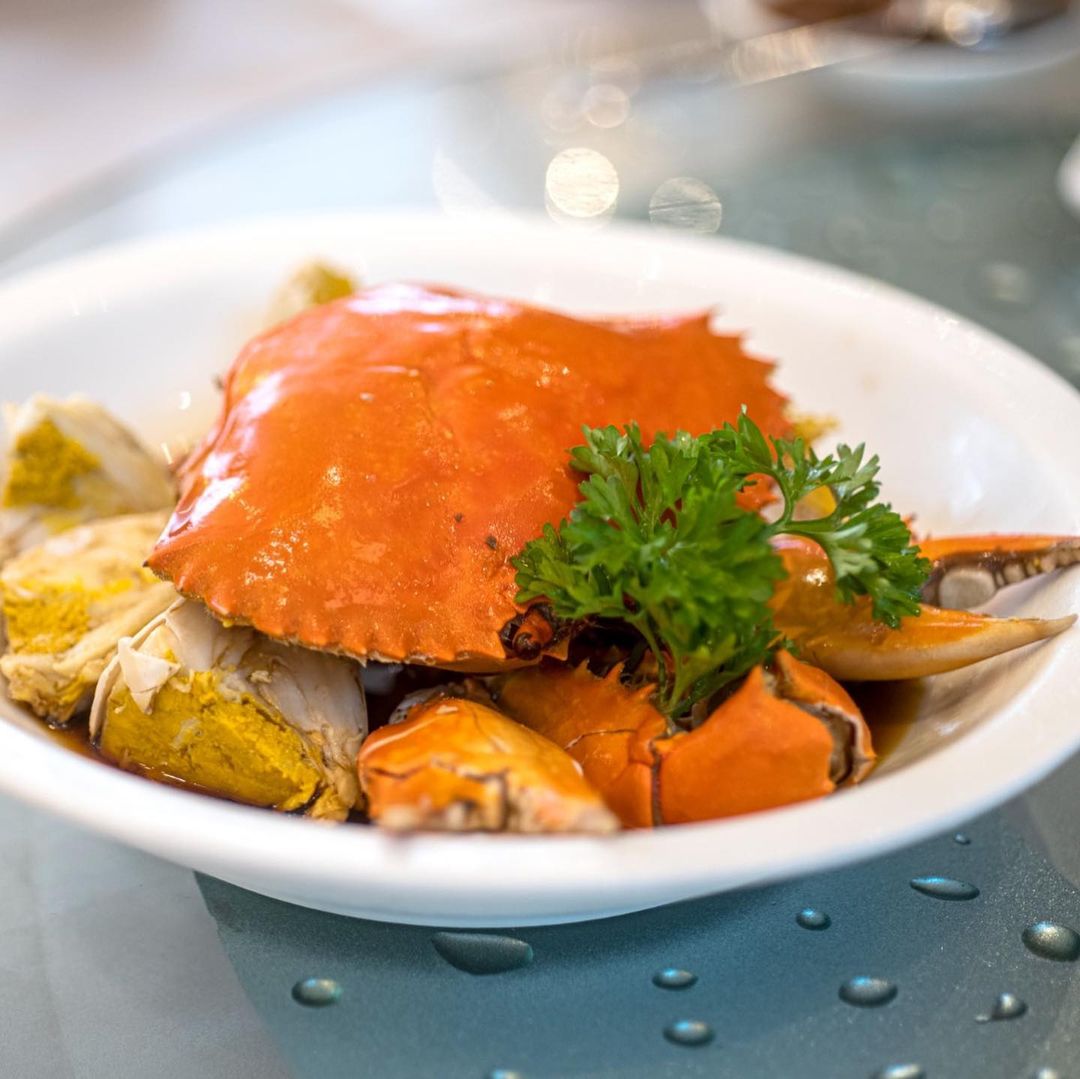 Image credit: @cuisinewineasia
Housed in the original Teochew Club building that hails back to 1845 is Chui Huay Lim Teochew Cuisine. To ensure they stay true to the traditional flavours of Teochew cooking, a Swatow-based food consultant is engaged to ensure the dishes' authenticity. Your grandparents will definitely not be disappointed with familiar favourites such as Teochew Style Steamed Pomfret (seasonal price) at your next family gathering!
Address: 190 Keng Lee Road, #01-02, Chui Huay Lim Club, Singapore 308409
Opening hours: Mon-Sun 11:30am to 2:30pm, 5:30pm to 10pm
Tel: 6732 3637
Website
---
5. Tiffin Room 
---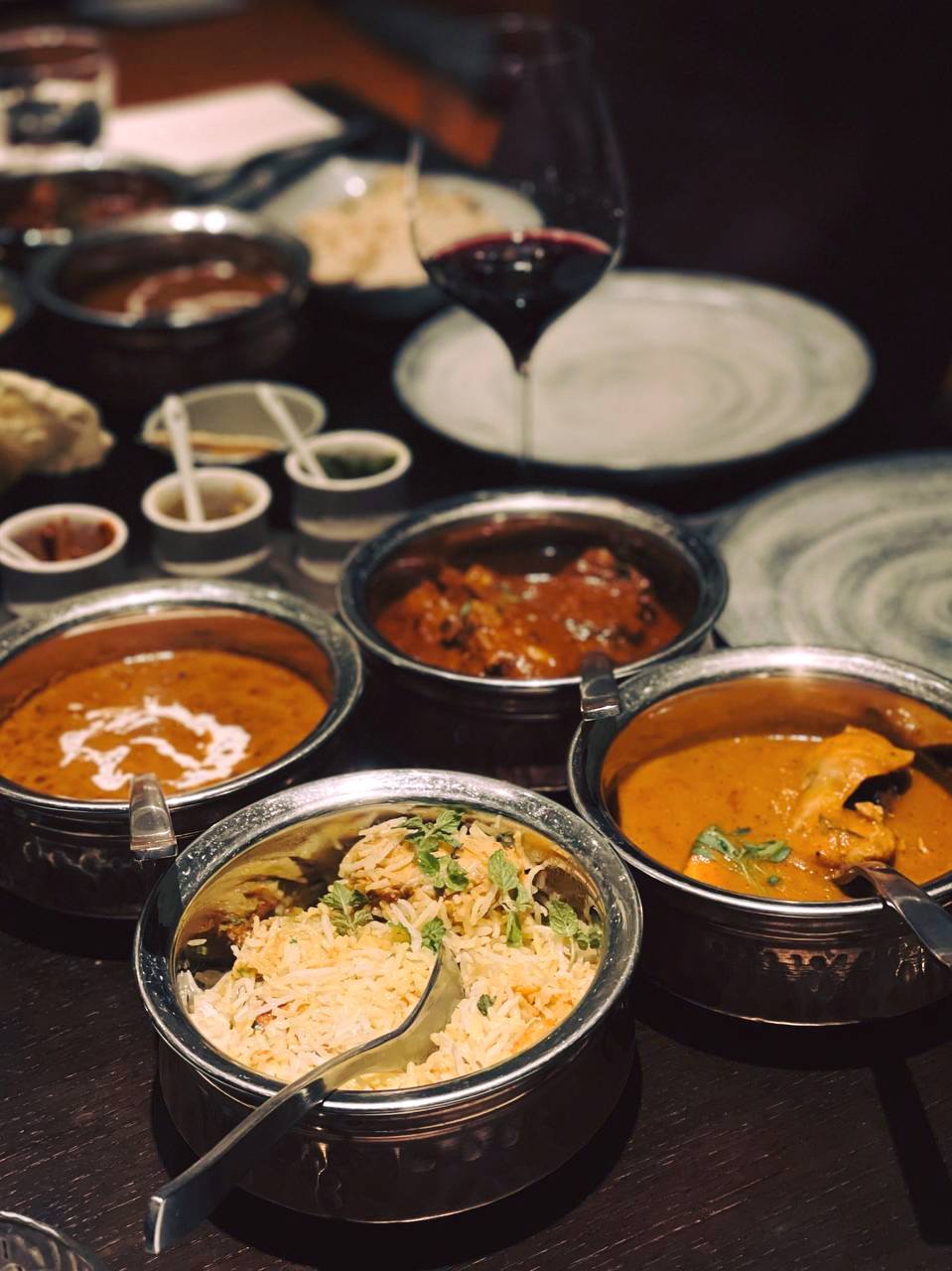 Image credit: Raffles Hotel Singapore
Curry has been a mainstay at Raffles Hotel since 1899 even before its main dining hall was officially named Tiffin Room 77 years later. Come dressed in smart-casual and immerse yourself in this antiquated setting with a little taste of tradition at the British Indian Curry Buffet ($60++ for lunch, $75++ for dinner). Prep yourself for a scrumptious spread that includes British classics including Mulligatawny Soup, which is a dish similar to curry.
Address: 1 Beach Road, Raffles Hotel, Singapore 189673
Opening hours: Daily 12pm to 2pm, 6:30pm to 9pm
Tel: 6412 1190
Website
---
6. Islamic Restaurant 
---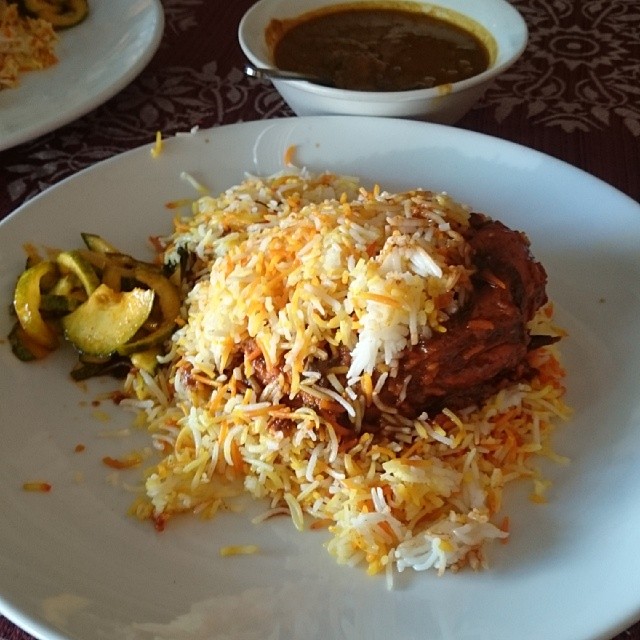 Image credit: @saranghae_couture
Close to 100 years old, it is highly possible that your grandparents' squads hung out here after school, back in the past. Islamic Restaurant was, and still is, well-known for its Nasi Beryani ($11) served with chicken, mutton or fish. They've even got a Dial-A-Beryani delivery service where you can get biryani at your doorstep!
Address: 745 North Bridge Road, Singapore 198713
Opening hours: Sat-Thurs 10am to 10pm, Fri 10am to 1pm, 2pm to 10pm
Tel: 6298 7563
Website
---
7. Killiney Kopitiam 
---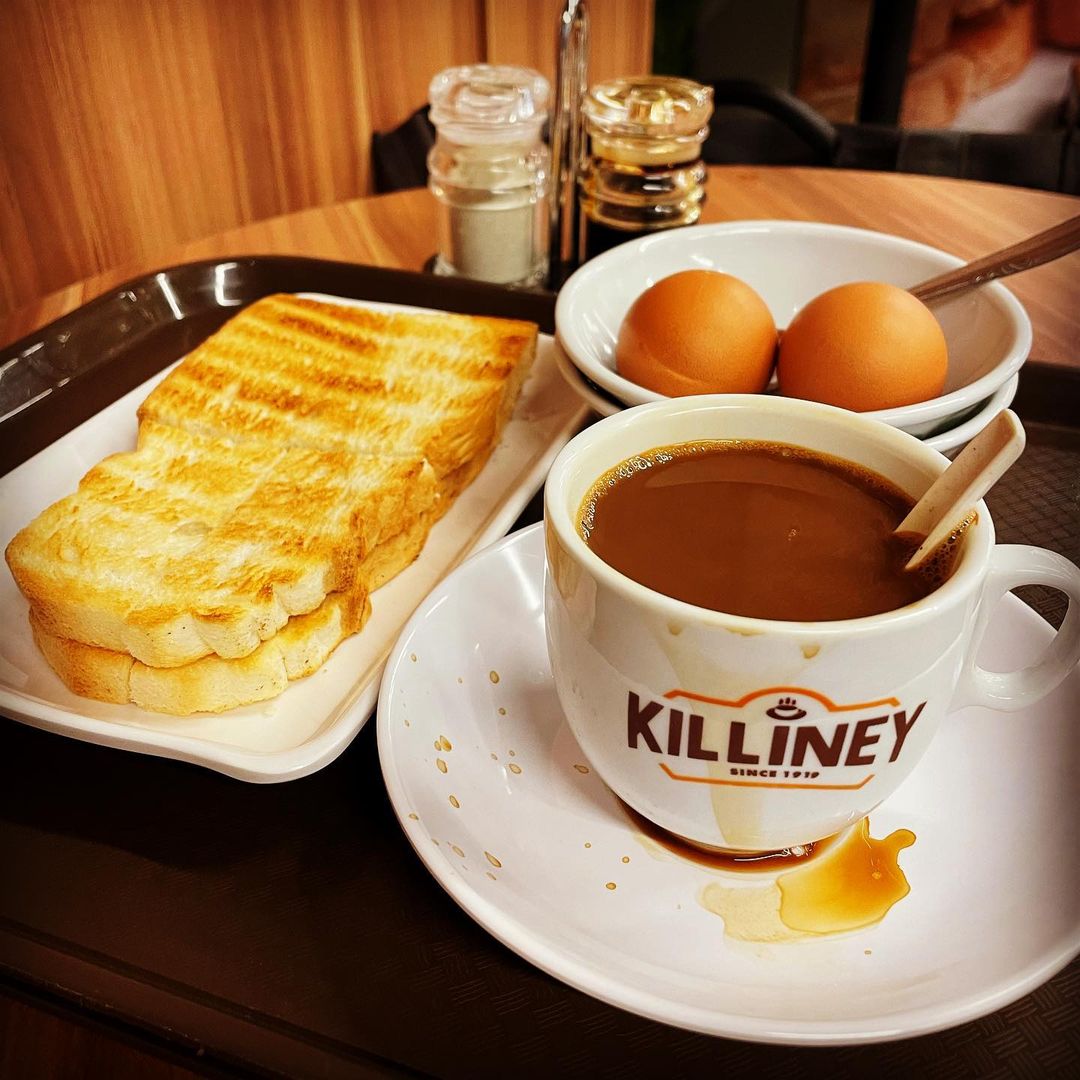 Image credit: @every_sameday
As the oldest surviving Hainanese coffeeshop, Killiney Kopitiam is probably one of the places your ah gong brought your ah ma to for kopi c kosong while he was still jio-ing her. Come early to try their housemade kaya toast and rich Colombian Arabica kopi, or swap the toast for a slice of French toast—the famous dish that first made them popular.
Address: 67 Killiney Road Singapore 239525
Opening hours: Mon, Wed-Sat 6am to 8pm, Sun, Tue 6am to 6pm
Tel: 6734 3910
Website
---
8. Ka-Soh 
---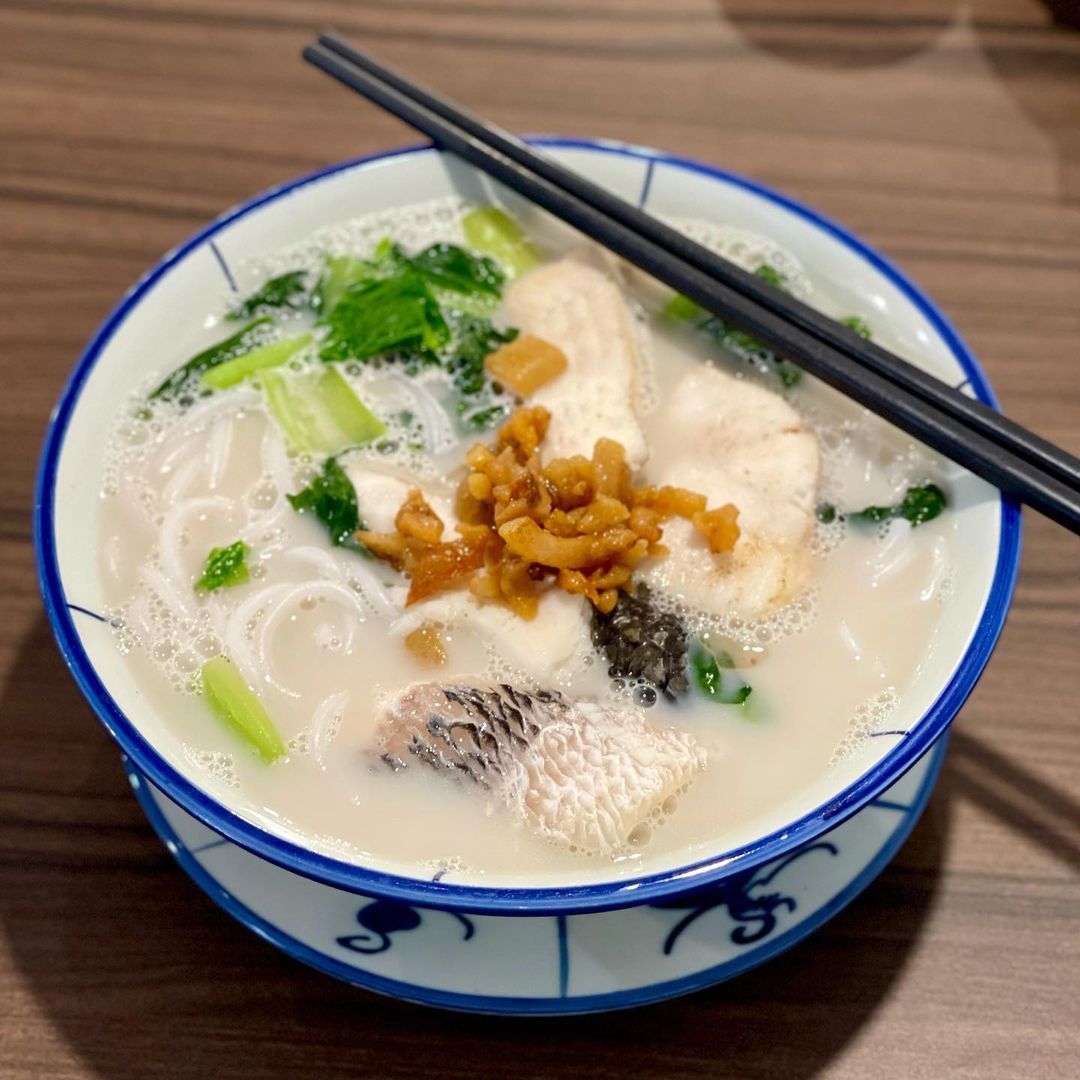 Image credit: @dq_sg_ken
Ka-Soh is also known by the name Swee Kee Eating House, and has a history that goes all the way back to the 1930s. They were the pioneers that brought Cantonese-style fish soup to Singapore, made milky through long hours of boiling the stock at high heat, rather than adding milk on the side.
Ka-Soh restaurant has since expanded around Singapore and the broader Southeast Asian region, but you can still enjoy their original, hearty fish soup, and zi char dishes. FYI: Their Outram eatery was placed on the Michelin Bib Gourmand list in 2016, so that is well worth a visit if you're ever in the area.
Website | Full list of locations
---
9. Guan Hoe Soon 
---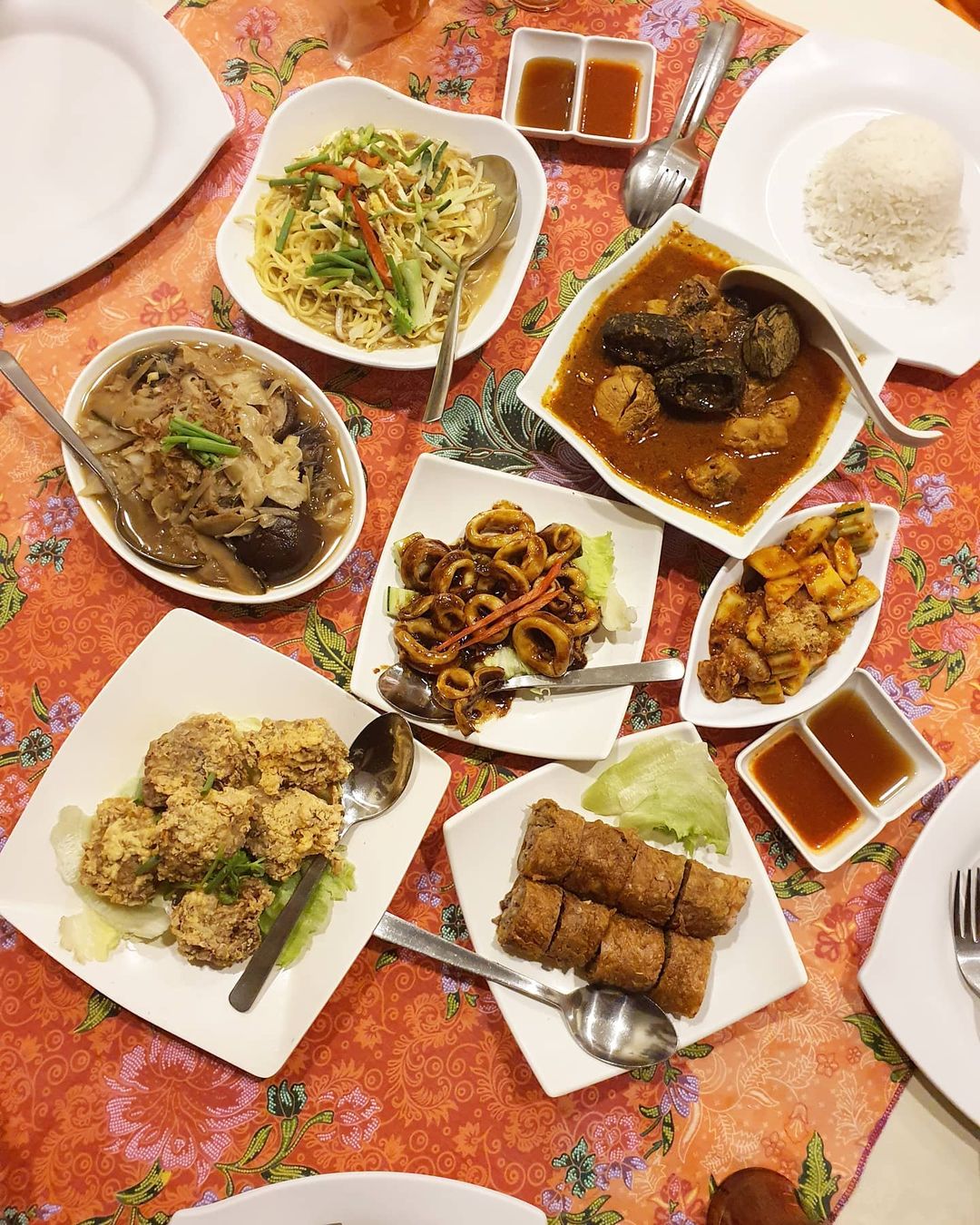 Image credit: @whatscooking_sg
Guan Hoe Soon is a clandestine Peranakan restaurant in Joo Chiat that has been operating since 1953. In fact, it is the oldest restaurant in Singapore serving Peranakan fare, and their menu still retains its heritage through recipes that are three generations strong. Expect familiar Nyonya dishes priced under $20, from ayam buah keluak to babi pongteh. 
Address: 38 Joo Chiat Place, Singapore 427764
Opening hours: Mon-Fri 11am to 3pm, 5:30pm to 9pm, Sat-Sun 11am to 3pm, 5pm to 9pm
Tel: 6344 2761
Website
---
10. Thien Kee 
---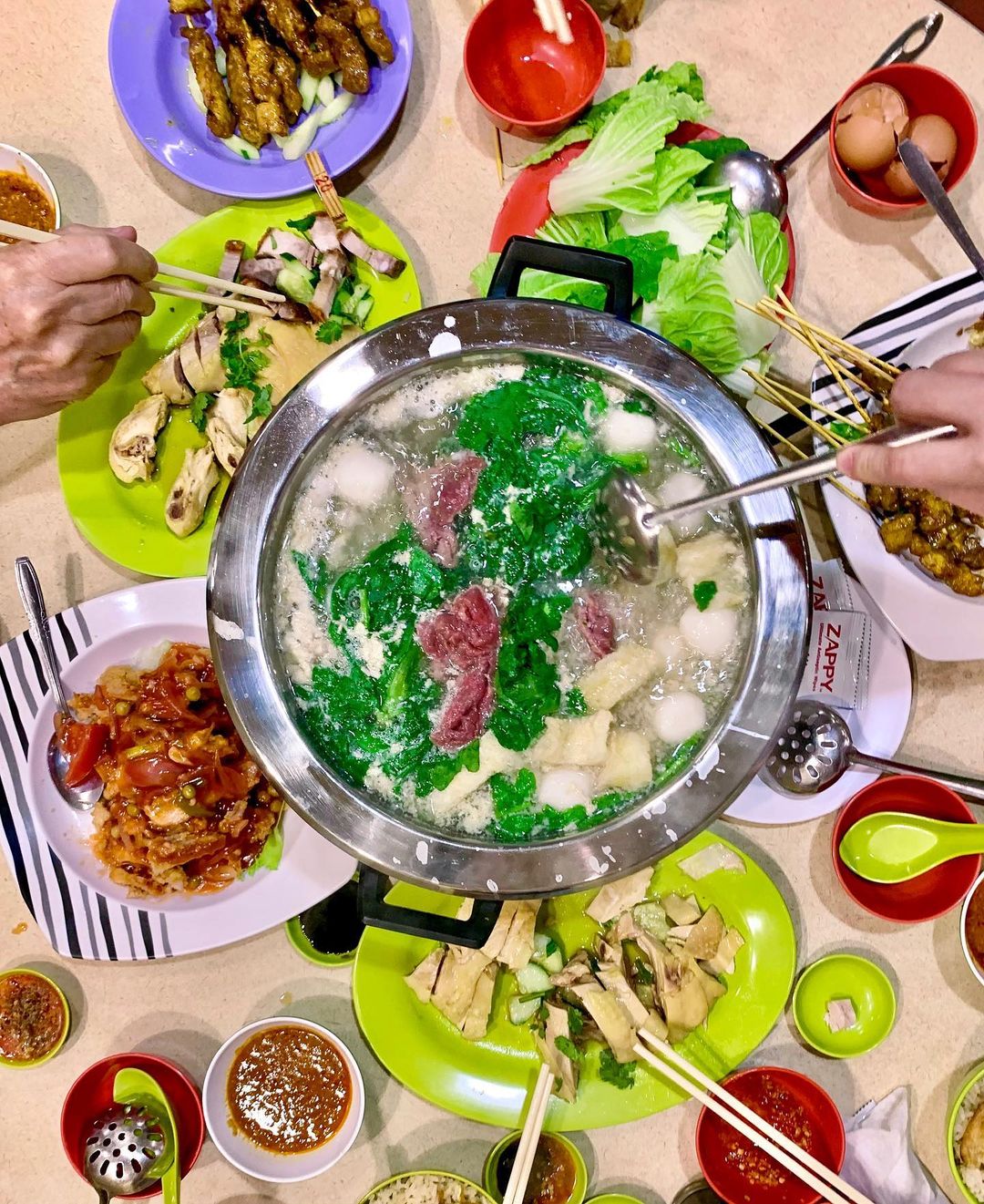 Image credit: @krunchykrazies
Golden Mile is haven for Thai food, but nestled within the complex is one of Singapore's oldest Hainanese restaurants, Thien Kee. The eatery specialises in steamboat, and has been around since 1952. The chicken broth used in their steamboat is cooked for up to eight hours to tease out all the richness and flavour from the bird. It comes served with Chinese cabbage, fishball, sliced beef or pork, and fish maw. Aside from steamboat, the eatery also has Hainanese zi char dishes, chicken rice, and satay.
Address: 6001 Beach Road, #B1-20 Golden Mile Complex, Singapore 199589
Opening hours: Daily 11am to 10pm
Tel: 6298 5891
Website
---
11. Sabar Menati 
---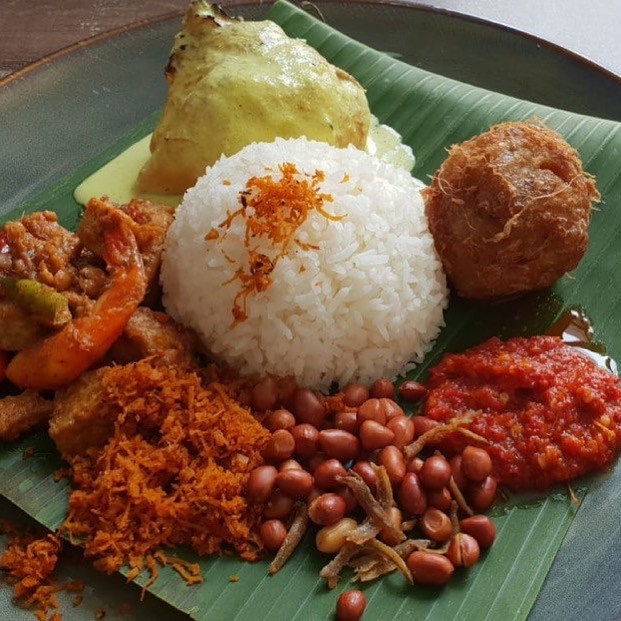 Image credit: @sabarmenantisg
Sabar Menati is a nasi padang eatery that has been around since the 1920s, serving up a variety of spicy, rich dishes all prepared with family recipes. Their Beef Rendang ($4) is a must, with a really coconutty, fragrant rempah, but don't miss out on their Ikan Hijau ($6) as well, where fish is served with tangy, spicy green chilli. 
Address: 737 North Bridge Road, Singapore 198715
Opening hours: Tue-Sun 7am to 5pm
Tel: 6291 0109
Website
---
12. Seow Choon Hua Restaurant
---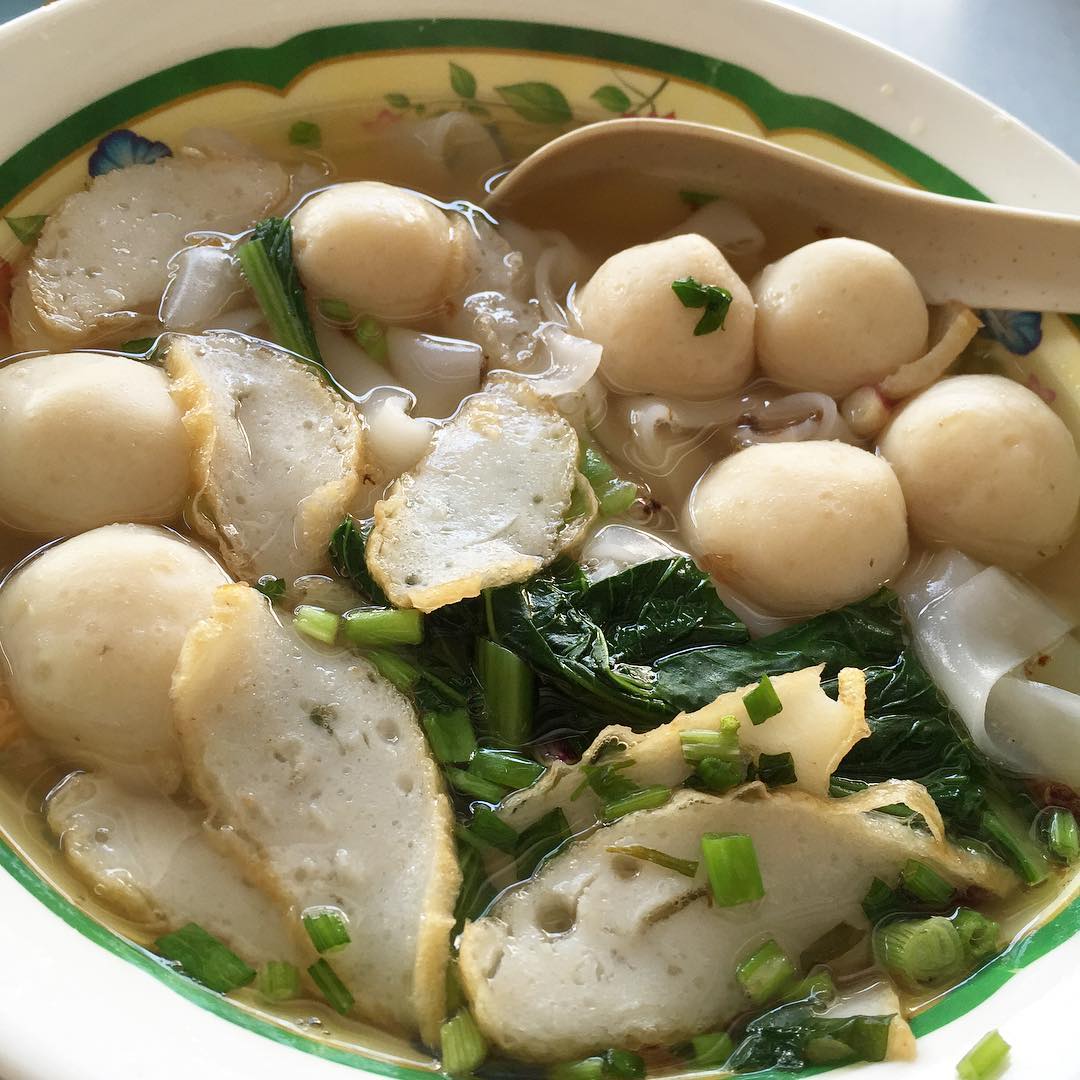 Image credit: @iamllink
Seow Choon Hua is the oldest restaurant in Singapore for Fuzhou cuisine. The restaurant has been open for over seven decades and they still handmake their famous Fuzhou dumplings till this day. The fishballs are hand-stuffed with meat, and served in a soup along with handmade fish dumplings, priced from $6. Also, a must-try here is their Red Wine Chicken Flour Vermicelli ($5), a mee sua dish starring a house-fermented red glutinous rice wine.
Address: 327 Beach Road, Singapore 199560
Opening hours: Daily 10am to 8:30pm
Tel: 6298 2720
---
13. Chin Mee Chin Confectionery
---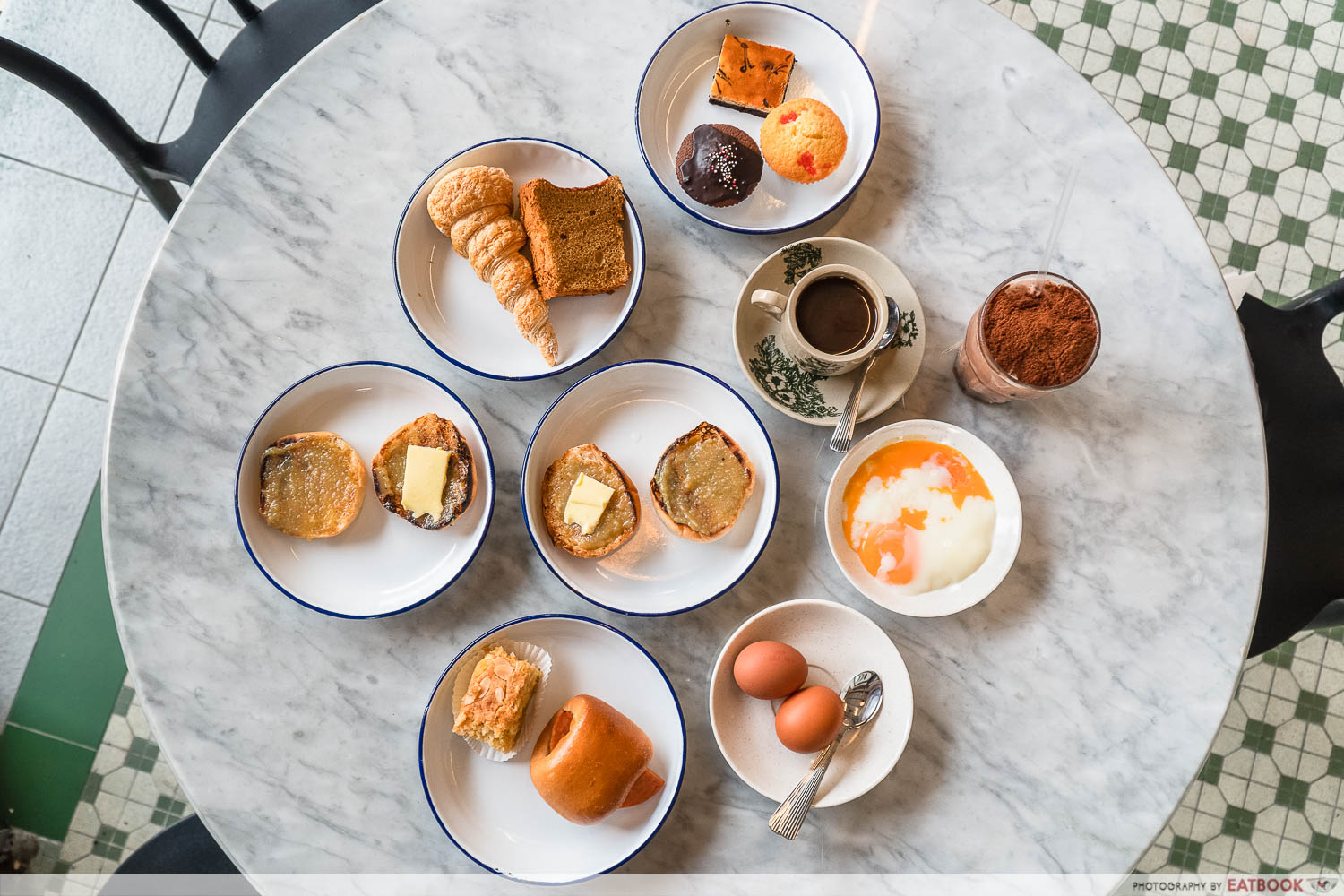 Singapore has plenty of old school breakfast spots, and Chin Mee Chin Confectionery is arguably one of the most popular. The East Coast hawker has been around since the 30s, but closed for a lengthy renovation, before making their comeback last year. Get traditional breakfast sets and bakes, such as their Hae Bee Hiam Buns ($2.20) and their Cream Horn ($2), so you get to enjoy the most out of this blast to the past. Their cake recipes have also been overhauled by Chef Maxine Ngooi of Tigerlily Patisserie, so be sure to try those too!
Read our Chin Mee Chin Confectionery review!
Address: 204 East Coast Road, Singapore 428903
Opening hours: Tue-Sun 8am to 4pm
Website
Chin Mee Chin Confectionery Review: Nostalgic Charcoal-Toasted Kaya Buns, Cream Horn And More In Joo Chiat
---
A taste of nostalgia at the oldest restaurants in Singapore
---
No restaurant can survive decades without good food and the same goes for these restaurants. From nasi biryani to kaya toast, these iconic restaurants have been sharing not just food, but also a little bit of Singapore's history. Apart from these historic dining locations, check out our guide to rare hawker dishes in Singapore for more traditional fare.
10 Rare Hawker Dishes You Should Try Before They Are Gone, Including Wah Kueh, Roti Jala And Tau Kwa Pau
Featured image adapted from @sabarmenantisg, Raffles Hotel Singapore, @cuisinewineasia, Zam Zam.
This article was originally written on 19 September 2016.