Beach Road Prawn Noodle House in East Coast with 100-year history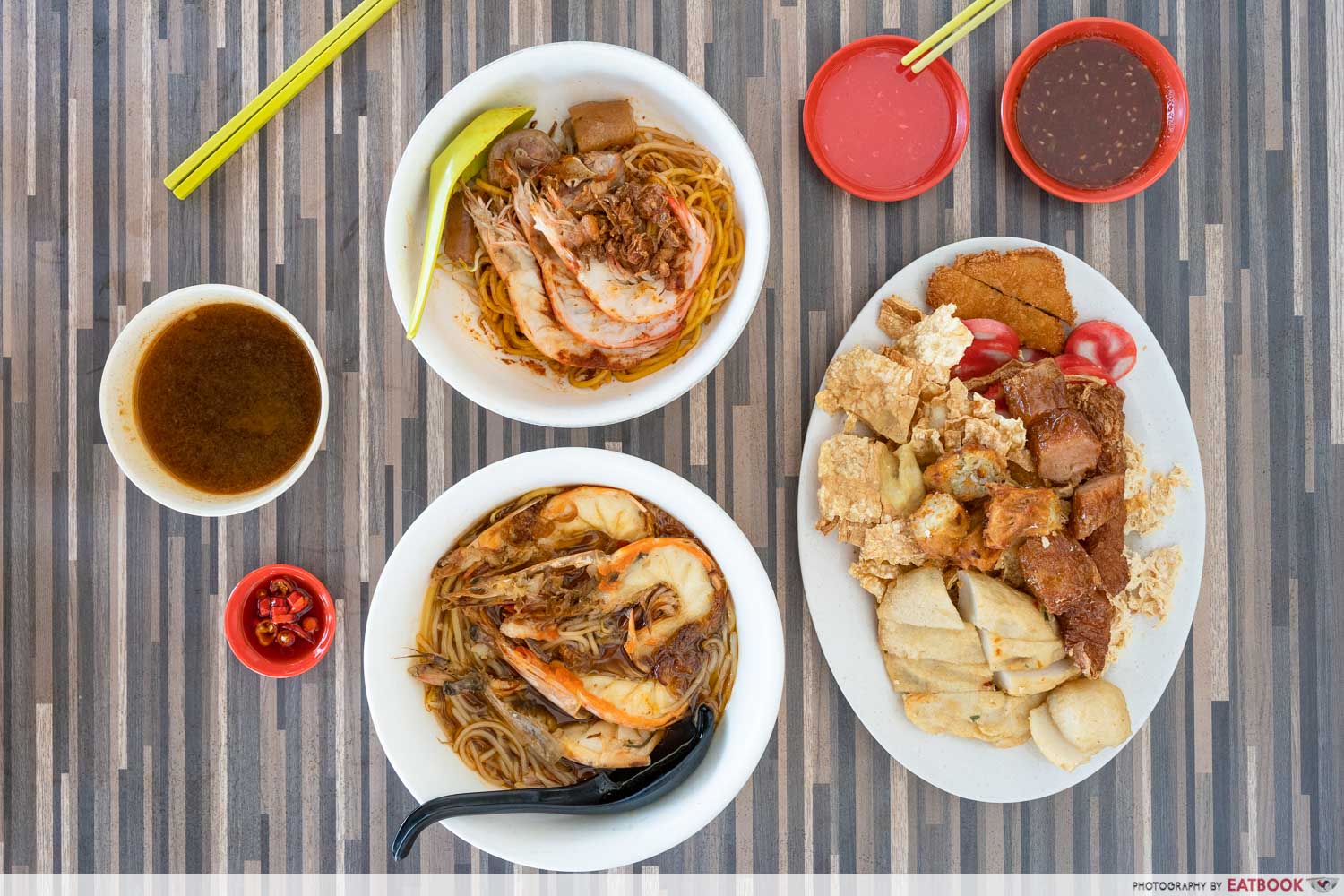 Chances are you'll have heard of Beach Road Prawn Noodle House, AKA Beach Road Prawn Mee, even if you've not had the chance to try it. In spite of its name, however, it's not at Beach Road, but located on East Coast Road instead.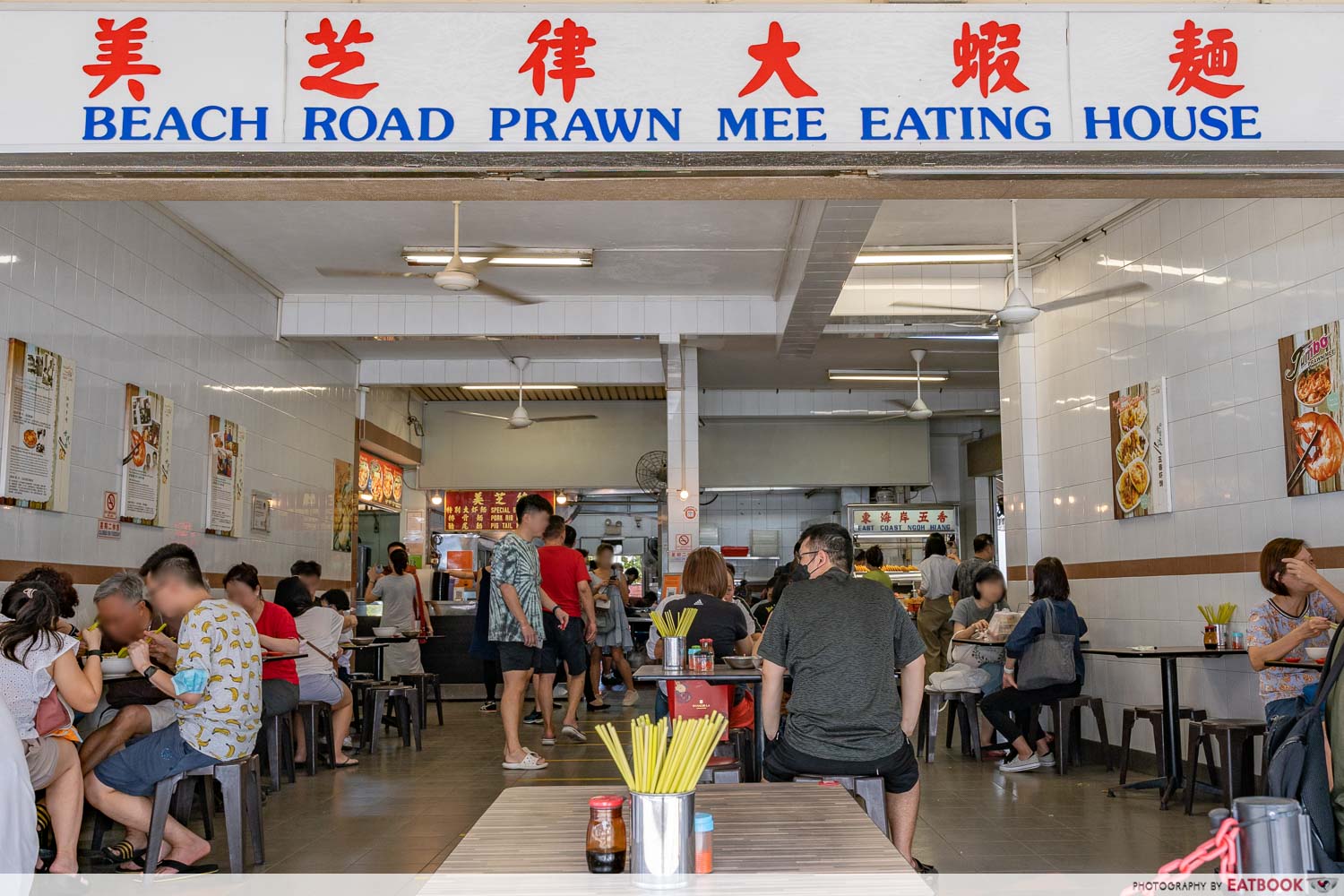 Once upon a time in the 1970s, Beach Road Prawn Mee did call Beach Road home when second-gen owner Mr Lee Seng Hoon set up shop in a kopitiam along Haji Lane. Today, the brand is in the hands of this hei mee dynasty's fourth generation—a long way from their Fujianese forefather who hawked his prawn noodles out of earthen pots balanced on a shoulder pole along the five-foot way at Blanco Court.
Food at Beach Road Prawn Noodle House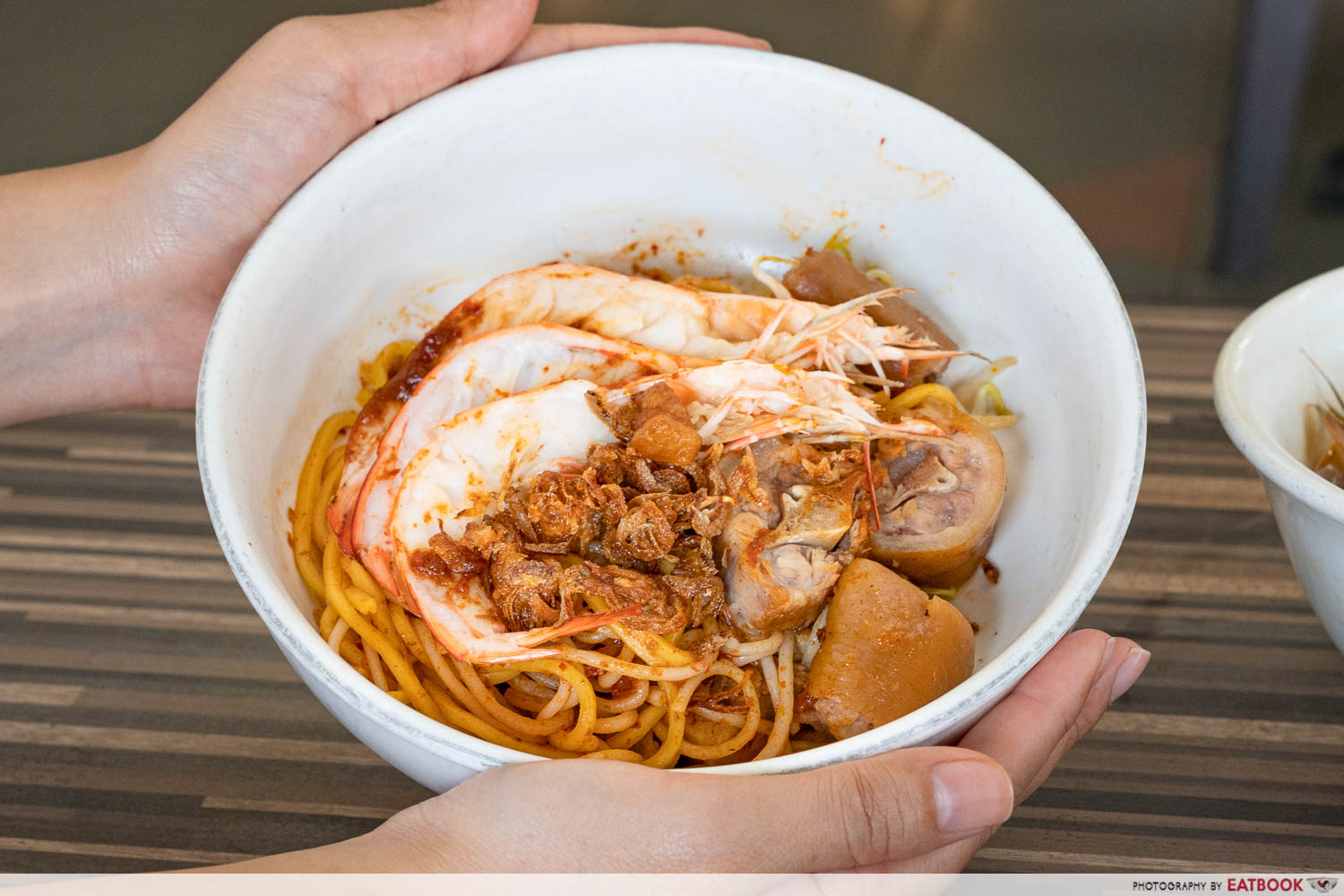 I'd always heard so much about the supposedly fantastic prawn mee here, and the long queues they're renowned for, so I was eager to finally get around to tasting it. My dining companion and I started with Prawn with Pig Tail Mee ($6.50/$9.50/$12.50), which I ordered for the unique addition of pig tail.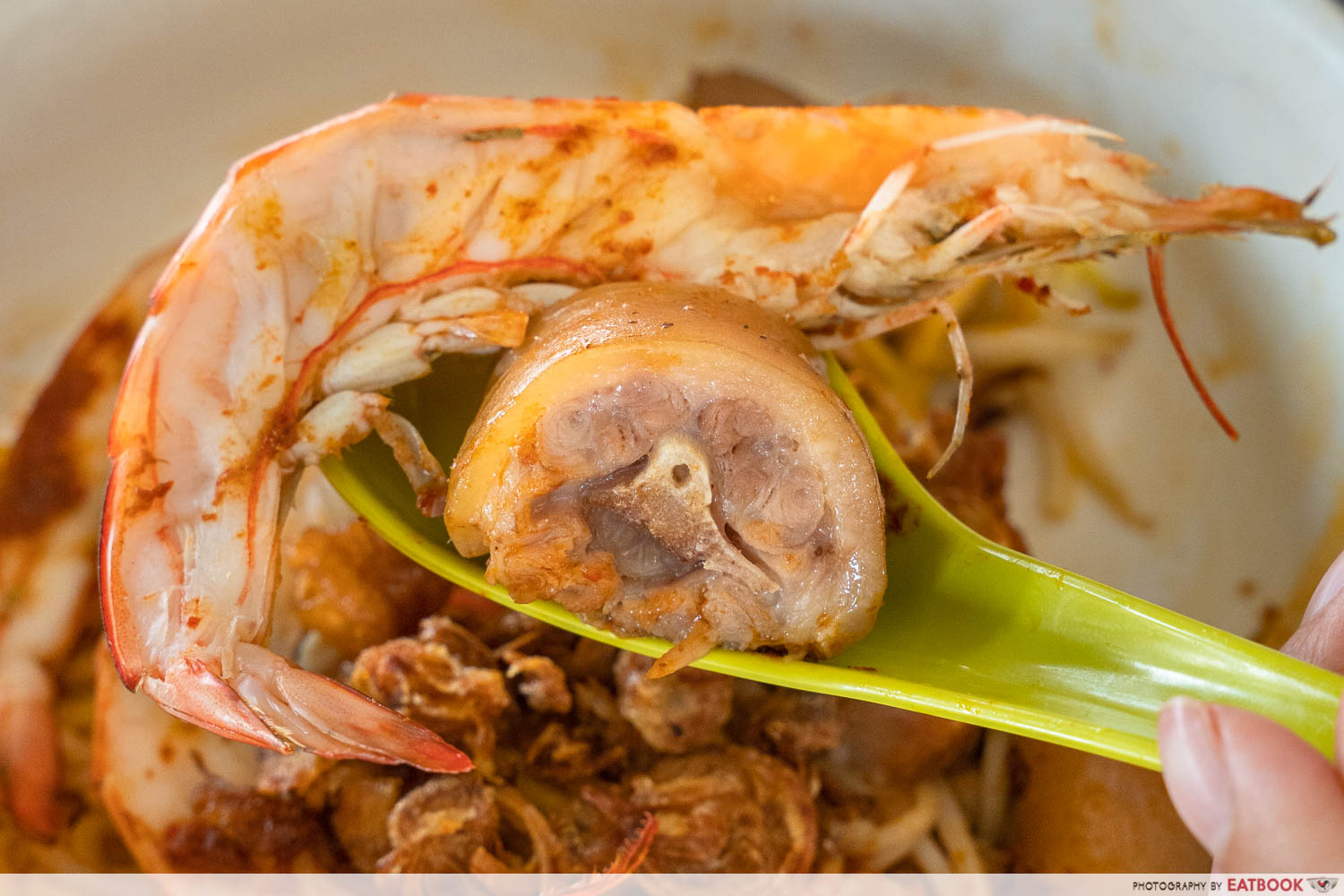 You'd typically find prawn noodles with pork ribs, so this was out of the ordinary. My dining companion found the skin of this kind of tough instead of gelatinous and soft, which he was left feeling disgruntled about.
We had no qualms about the prawns; they were fresh, meaty, and not overcooked. It was also appreciated that they came sliced in half for convenient eating. Metal bowls for the shells were also provided.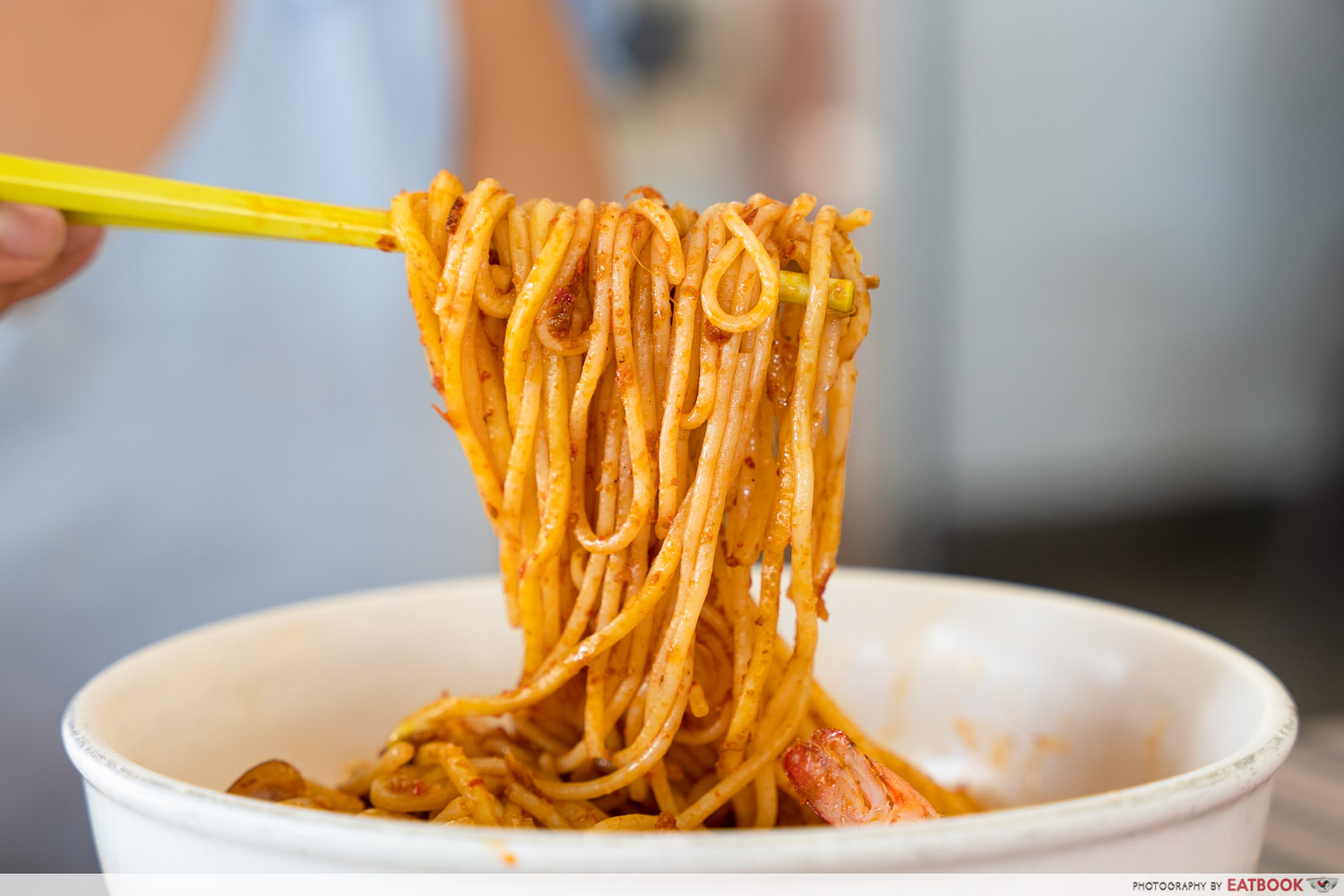 We'd ordered this dry, with chilli, which we found to be punchy with spice, but leaning sweet—we both weren't fans of this sweetness.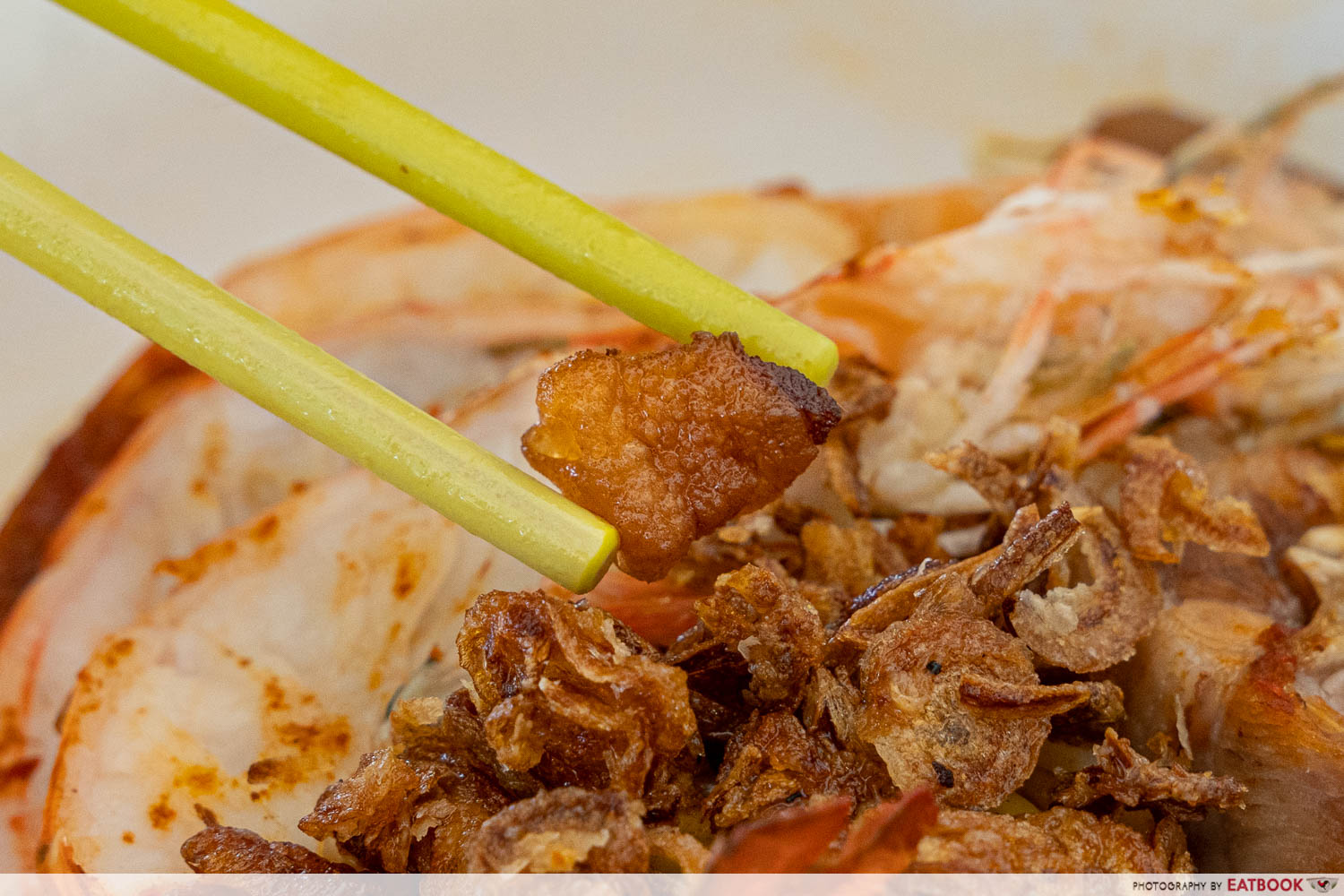 What we liked was the generous smattering of shallots and crispy lard, both fried in-house, atop the noodles. I wished there was a lot more of it to counter the sweet chilli mix. P.S. you can buy tubs of their shallots, lard, and chilli powder at the counter!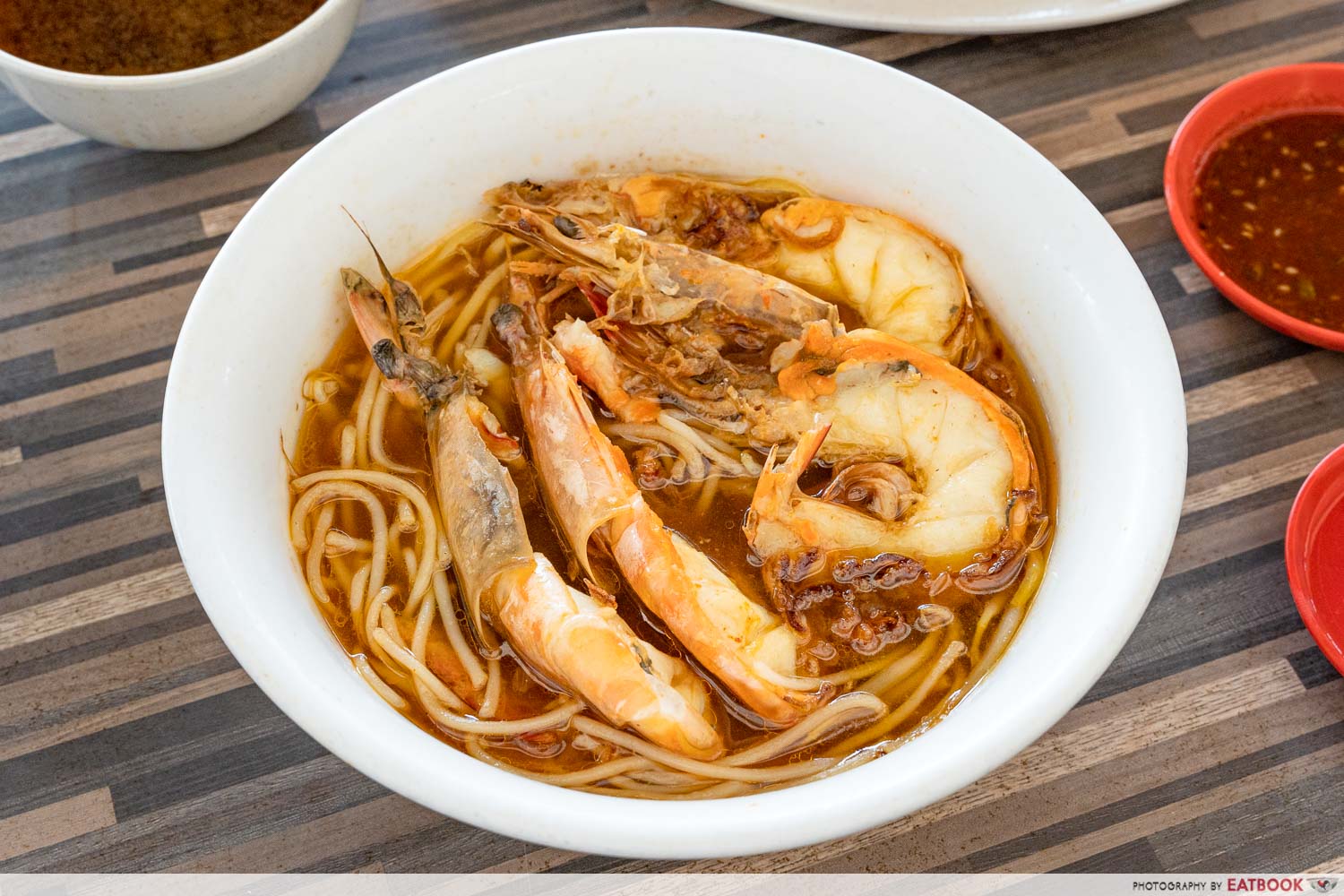 We couldn't leave without trying the soup version of their prawn mee, so we went for the star item on the menu at Beach Road Prawn Noodle House: Jumbo Prawn Mee, labelled "Must-Try Signature" on the menu board.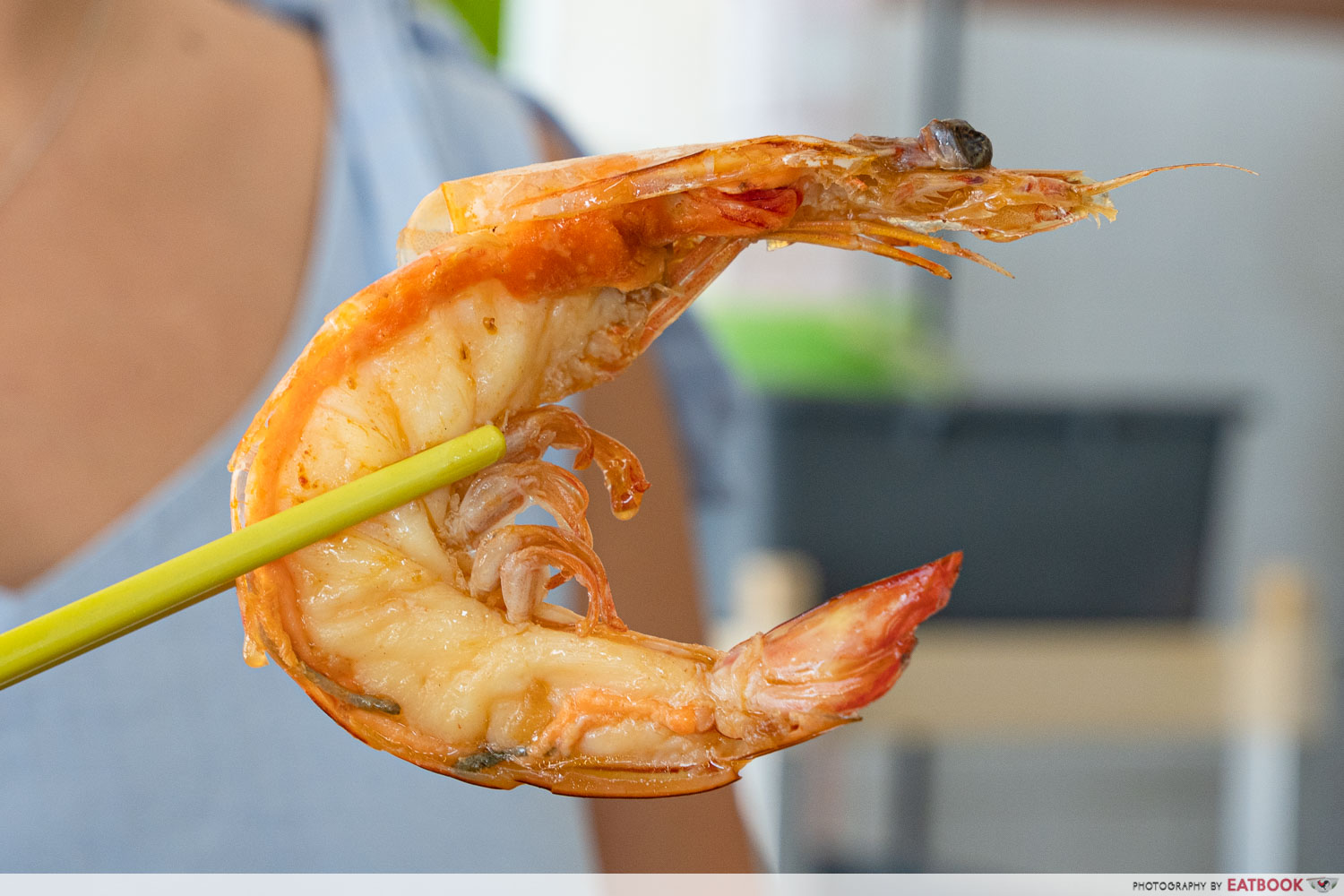 At $12.50, this was the most expensive bowl of noodles here, and came with significantly larger prawns. I hadn't really examined the image on the board when I placed my order and had pictured it served with all of the possible ingredients they had to offer. On that front, I was disappointed, but there was a good amount of XL-sized prawns, which I guess made up for it.
If you're just eating prawn mee for the prawns, then this bowl of Jumbo Prawn Mee is just the dish for you. As before, the prawns are served sliced in half, though they aren't deveined.
We found the broth in the soup noodles to be less robust than the one that came with the dry noodles. It tasted briny and prawny, and was better when sprinkled with their house-made chilli powder, but we both didn't find it as awesome as it was hyped to be.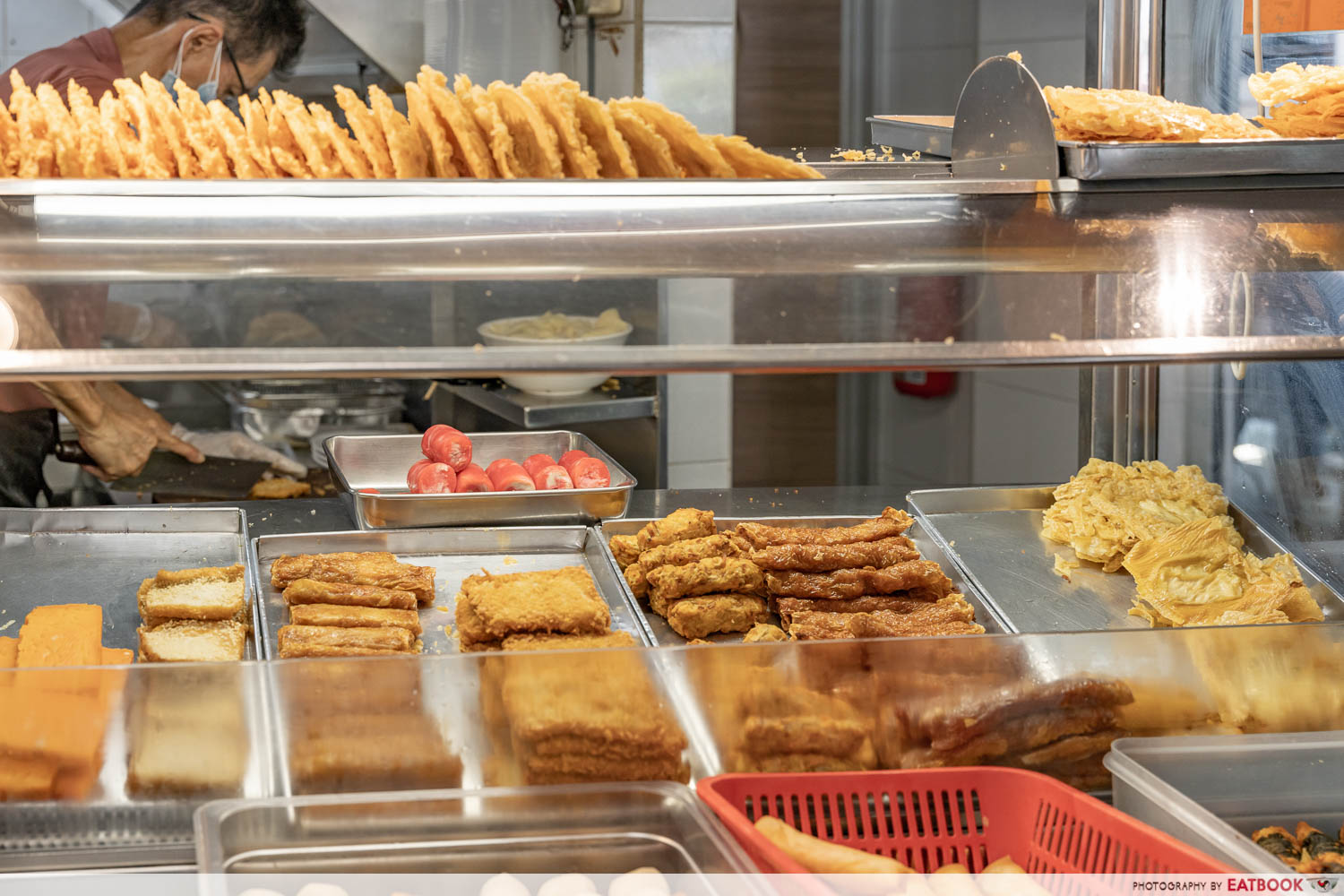 As a kid, my favourite part of every trip to my parents' favourite Jalan Sultan Prawn Mee was the plate of ngoh hiang on the table. At Beach Road Prawn Noodle House, you also get to pick your own, from a brightly lit display of 18 different items.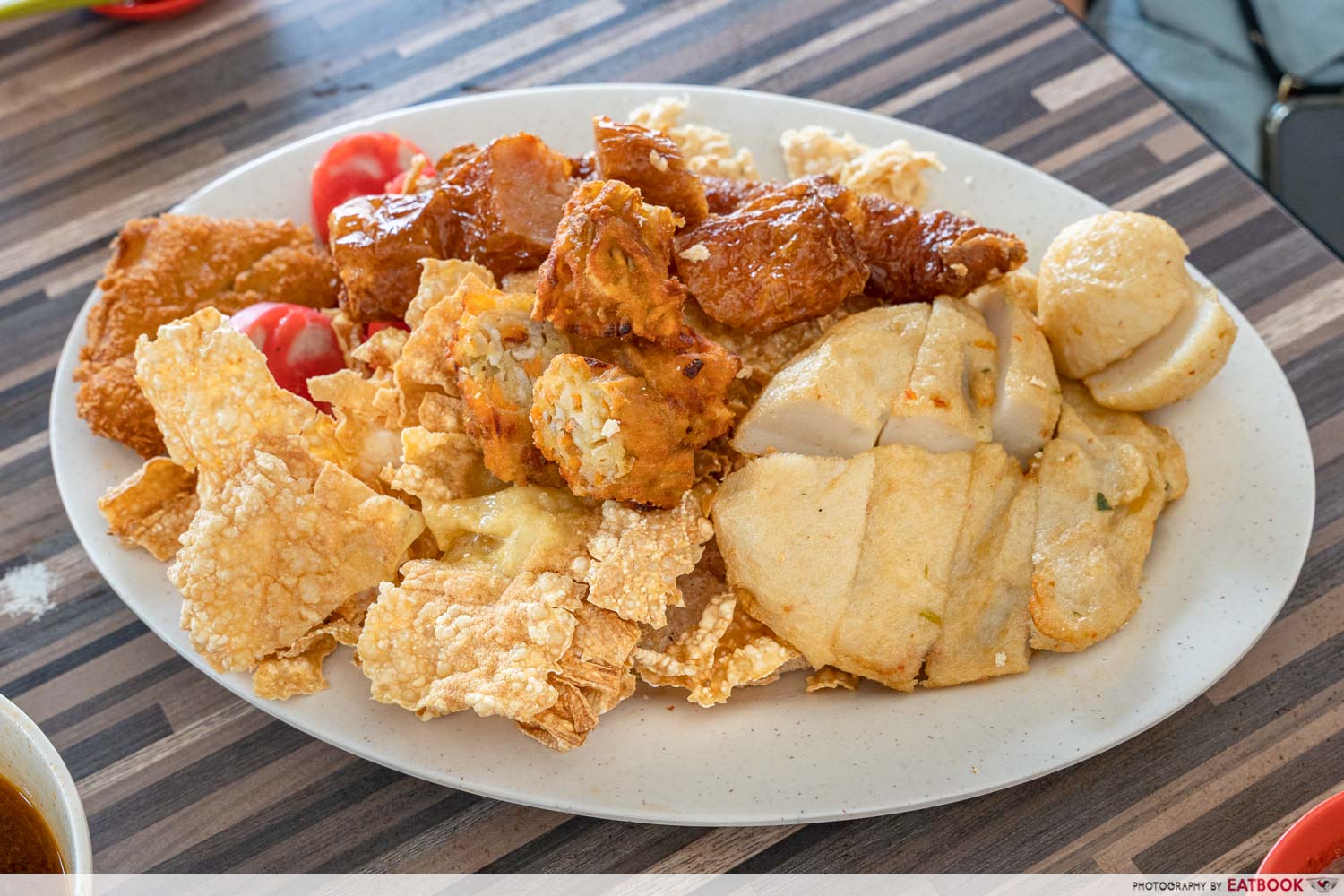 You're charged by the item, and you'll have to queue and pay for this separately from the prawn noodles. Prices start from $0.80 for Seaweed Chicken to $2.60 for Sausage. Whichever items you pick, they're all briefly deep-fried and cut up to serve.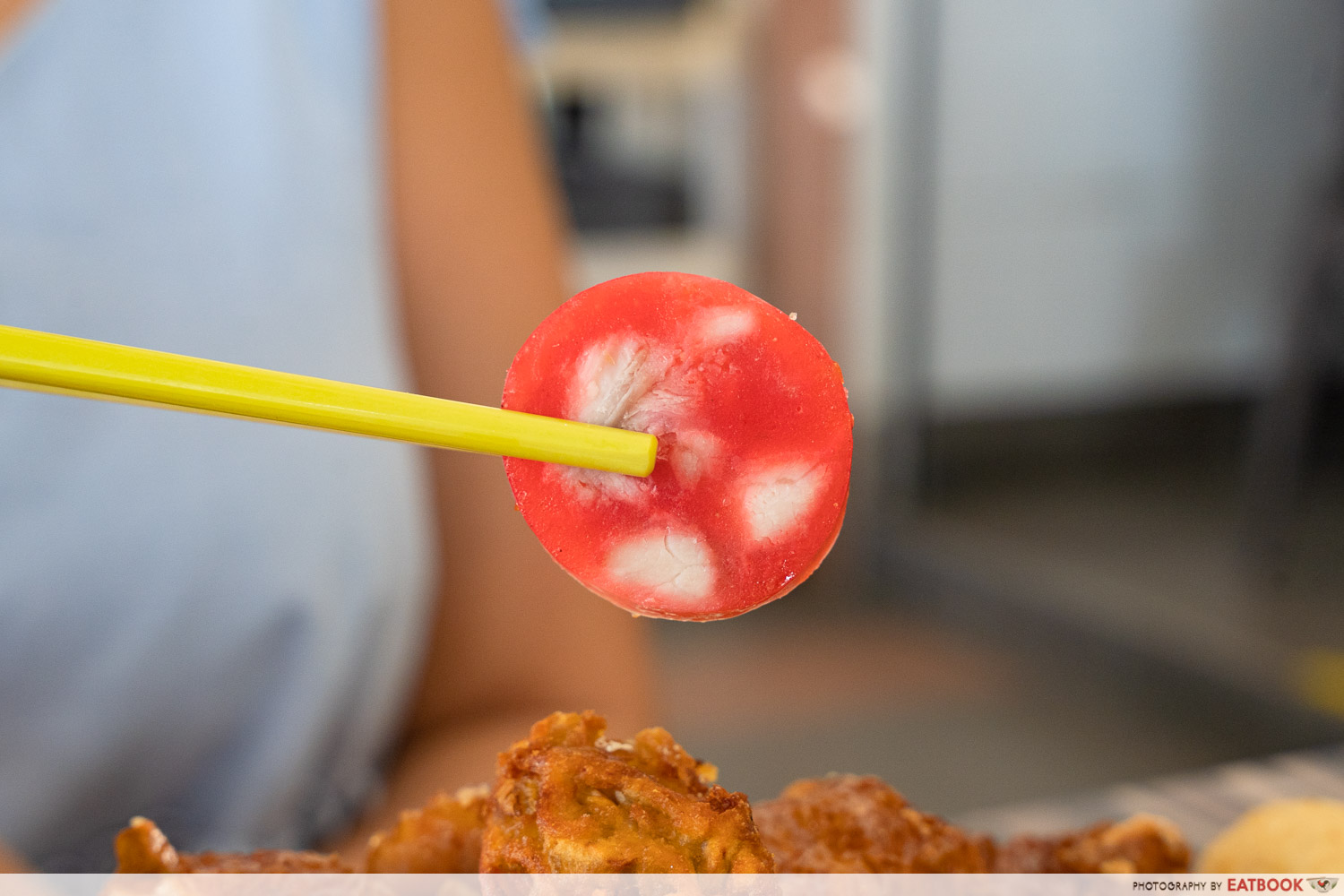 On that note, Sausage here refers to 灌肠 (guàn cháng), or stuffed sausage, where minced pork, dyed red, is stuffed into a pig's intestine casing.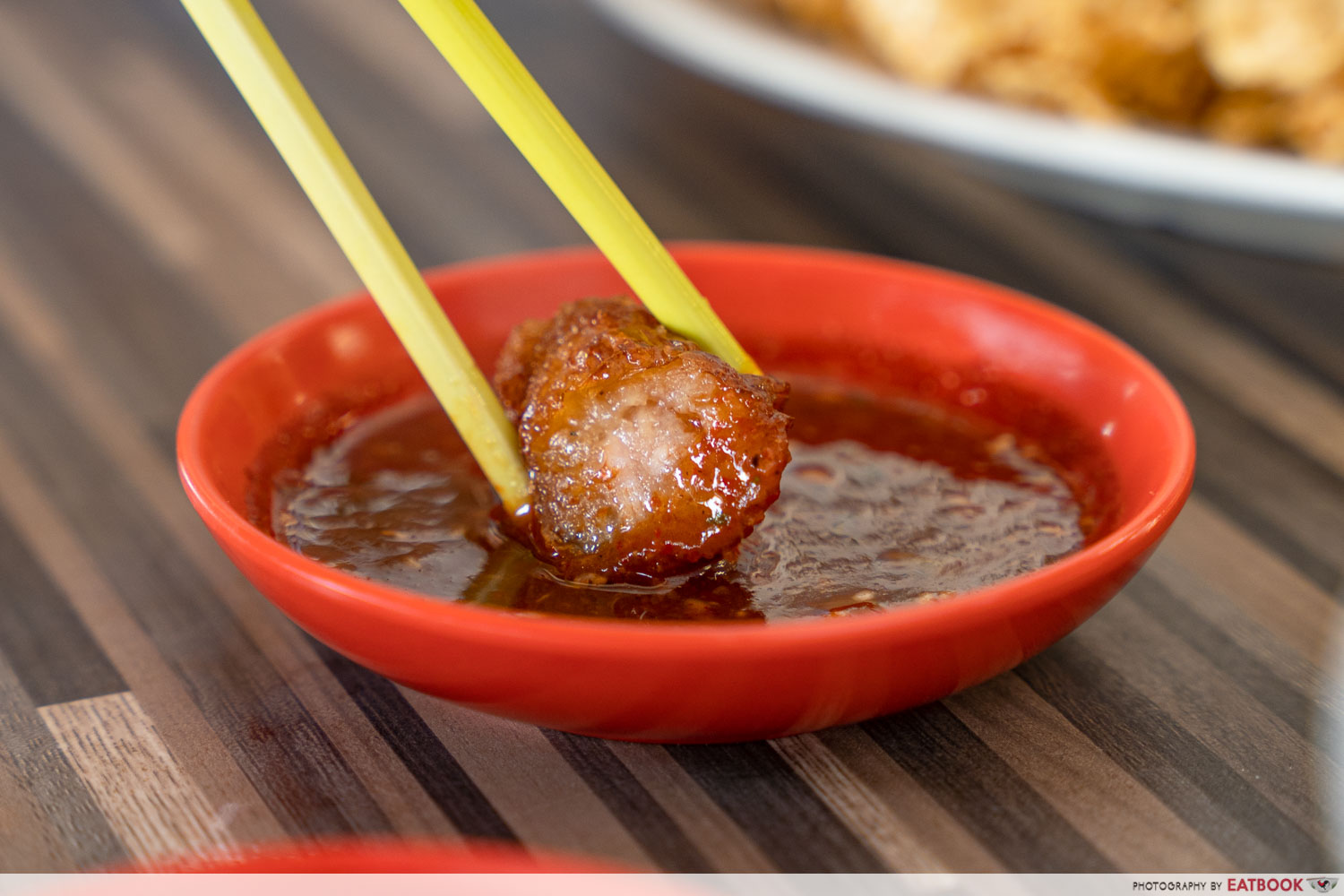 You'll also get two dips here: chilli, and the classic hot pink sweet sauce that you'll get at all ngoh hiang stalls.
One Prawn & Co Review: Claypot Prawn Mee With Extra-Gao Soup By Ex-Burnt Ends Chef
Ambience at Beach Road Prawn Noodle House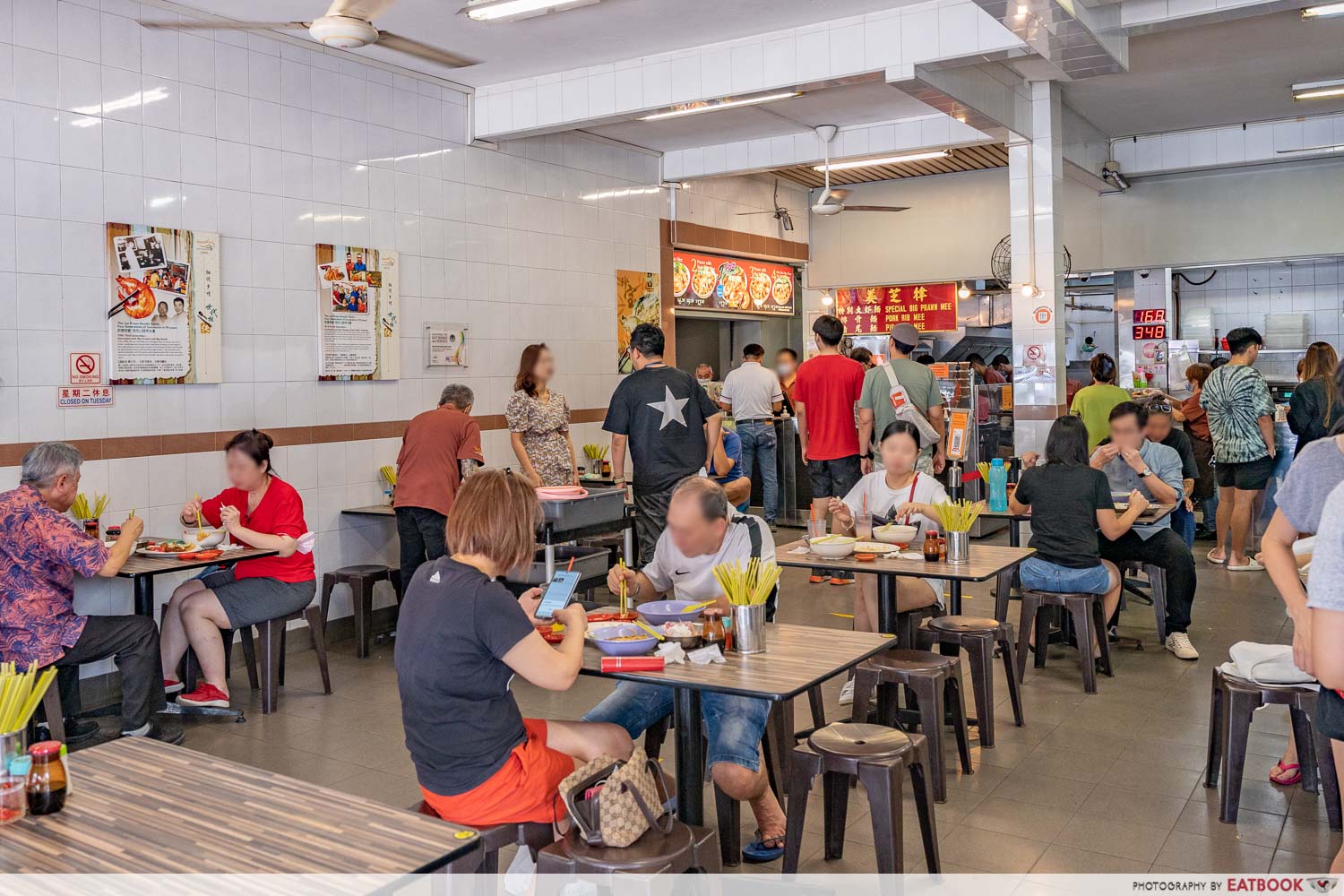 Beach Road Prawn Noodle House takes up two shop spaces along East Coast Road, with plenty of seats indoors and along the passageway outside. We got here after the lunch hour and it was still swarming with diners, with a short queue. You won't have to worry about anyone jumping this line, because guests are only allowed in when a table is vacated. Although you have to place your orders at the counter, the food is served to your table.
The nearest station is Eunos MRT Station, which is 13 minutes away by bus, or two kilometres away on foot.
The verdict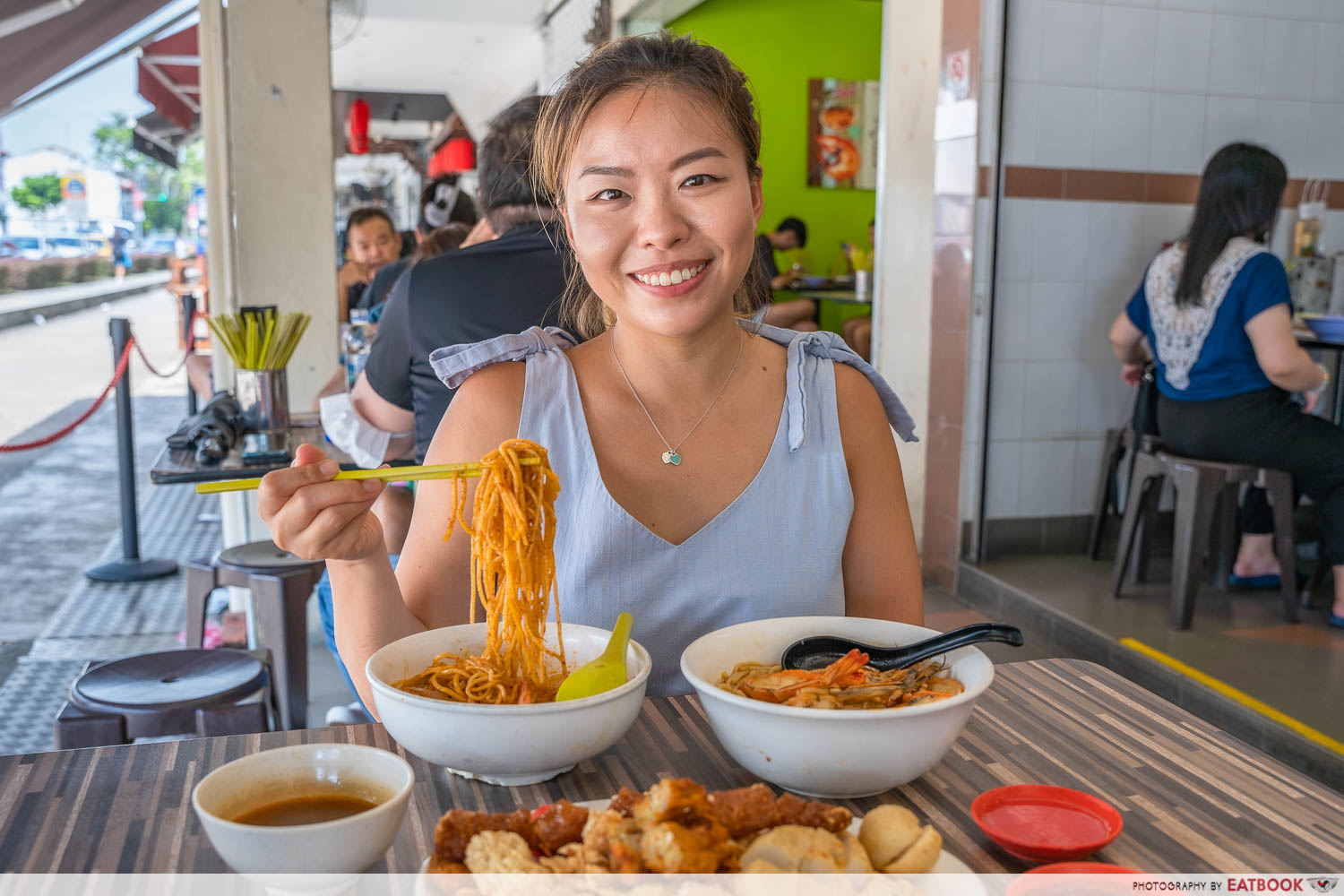 I can't say I like this prawn mee very much; I much prefer Da Dong Prawn Noodles and One Prawn Co for their ultra-tasty prawn broths. It's worth noting that this is a different style of hei mee as compared to those, so while it's not my cup of tea, I can appreciate how this is the flavour that many others love and have grown up eating.
If you tire of the line here, head over to Breakfast Grill, just a few doors down, for their loaded sandwiches, including a Cheetos-crusted chicken sando!
Address: 370/372 East Coast Road, Singapore 428981
Opening hours: Wed-Mon 7am to 4pm
Tel: 6345 7196
Beach Road Prawn Noodle House is not a halal-certified eatery
Da Dong Prawn Noodles Review: Prawn Noodles With Huge Prawns By A Second Generation Hawker
Photos taken by Melvin Mak
This was an independent visit by Eatbook.sg 
Beach Road Prawn Noodle House Review: Famous Hei Mee With 100-Year History In East Coast
Beach Road Prawn Noodle House Review: Famous Hei Mee With 100-Year History In East Coast -

6.5/10
Summary
Pros
– Prawns were big and fresh
– Ngoh hiang was fresh and crispy
Cons
– Chilli noodles were rather sweet
– Pig tail was tough
Recommended dishes: Ngoh Hiang (from $0.80), Prawn Mee ($12.50)
Opening hours: Wed-Mon 7am to 4pm
Address: 370/372 East Coast Road, Singapore 428981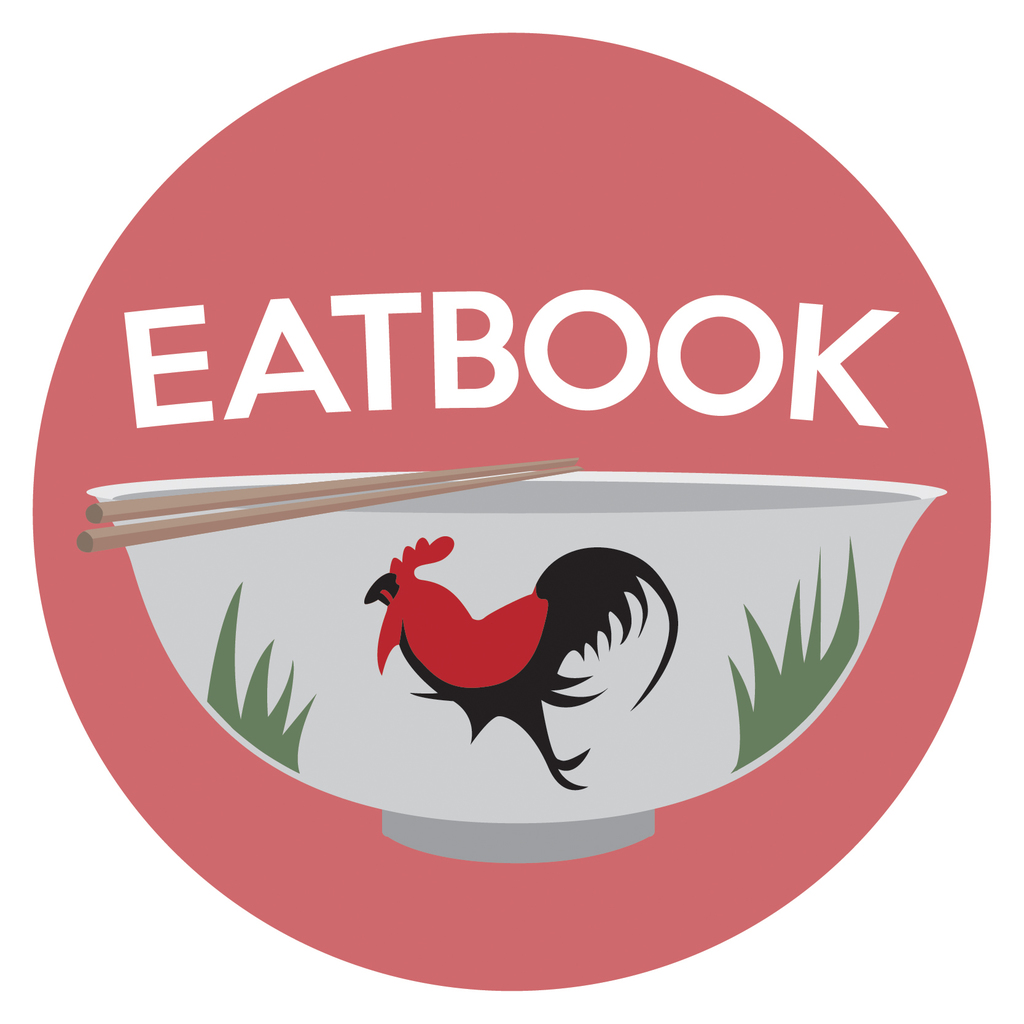 Drop us your email so you won't miss the latest news.