Onmi in Telok Ayer serves Korean royal cuisine with a modern touch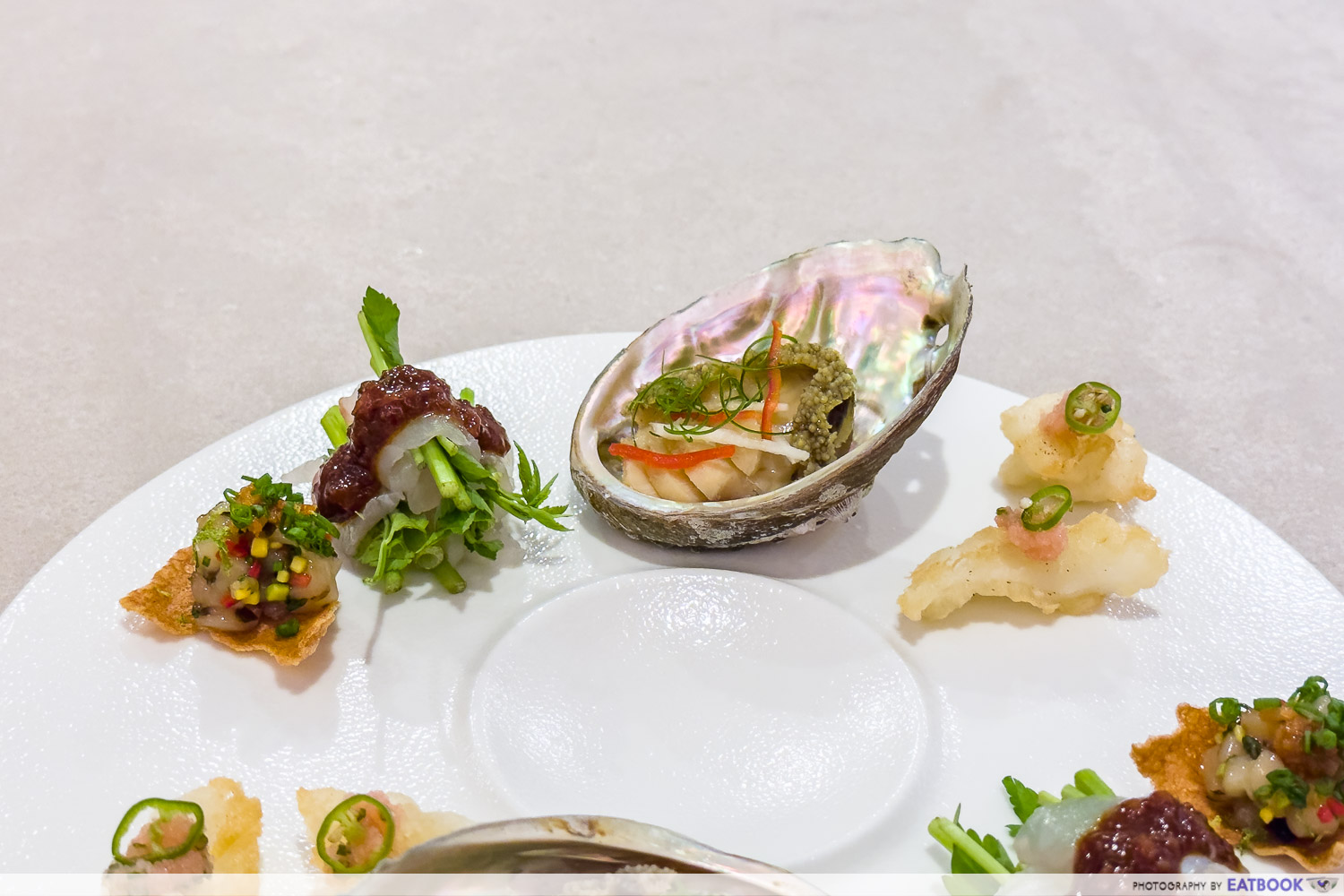 We're no strangers to Korean food—just look at the dizzying number of KBBQ eateries that you'll find in Tanjong Pagar and Telok Ayer. That's not to say Singapore has no options for more refined Korean food, but Onmi is a new restaurant, also in Telok Ayer, that stands out for its pretty reasonable price tag.
A dinner at Onmi is priced at $135++ a diner, but before you balk at that, the 19-course meal is prepared with ingredients air-flown in from Korea weekly. Trust us, you'll be super satisfied by the end of the meal presented by Chef Young Cheol Park, whose previous experience includes stints at Michelin-starred establishments Corner House and Thevar.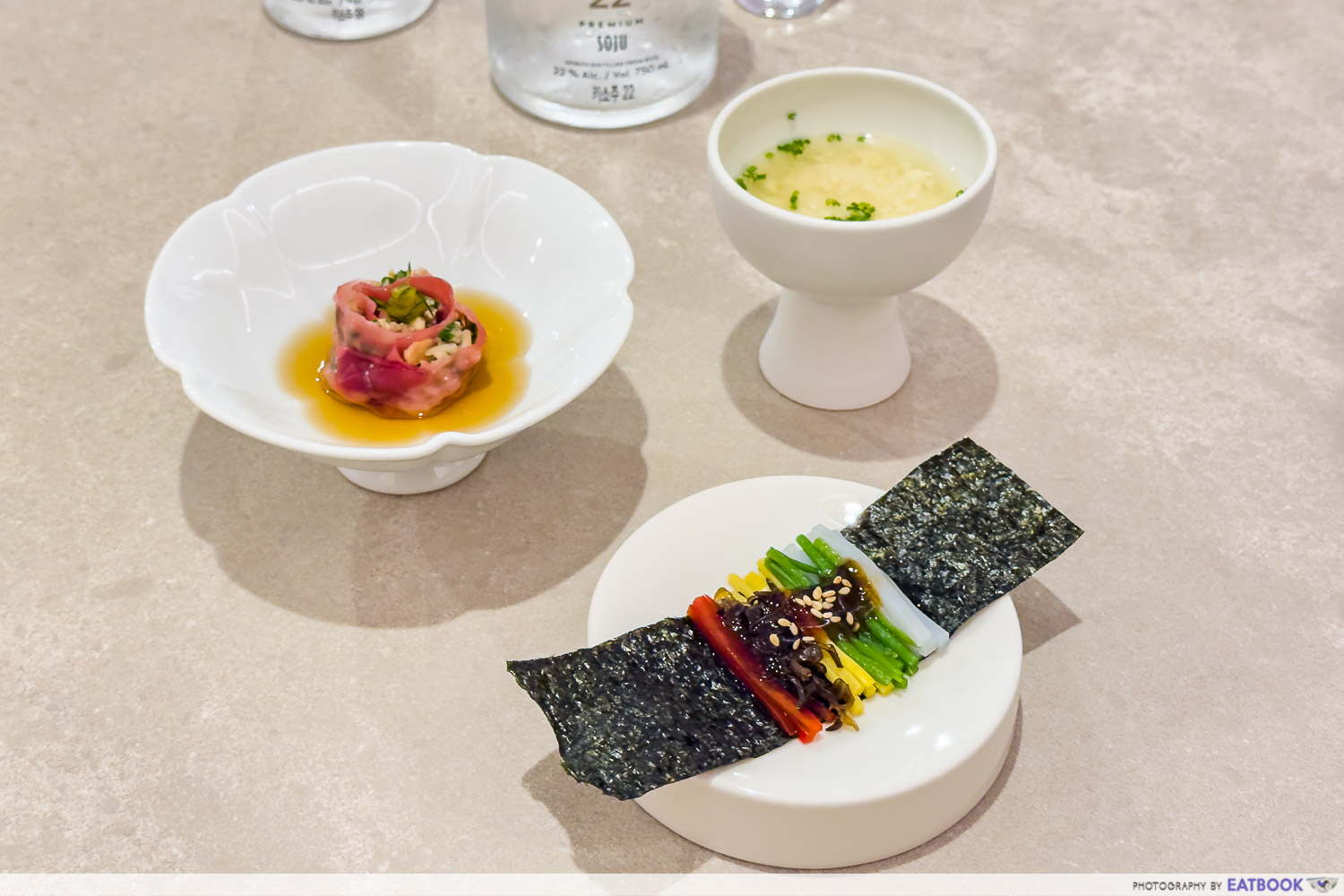 Your first three courses arrive as a trio of small bites: Sundubu, Mandu, and Tangpyeongchae, served on handcrafted Korean plateware. Sundubu, or extra-soft tofu, in a light vegetable-based broth, is meant to be eaten before the rose-shaped, beetroot-stained mandu with its pork-tofu filling.
Then, you wrap the mung bean jelly salad in its strip of seaweed to enjoy: it's Onmi's take on a dish found in Korean royal court cuisine, where the colours of each ingredient represented the North, South, East and West parties, as well as the King, in the Joseon dynasty. Unlike in tangpyeongchae, though, unity in the country was not achieved.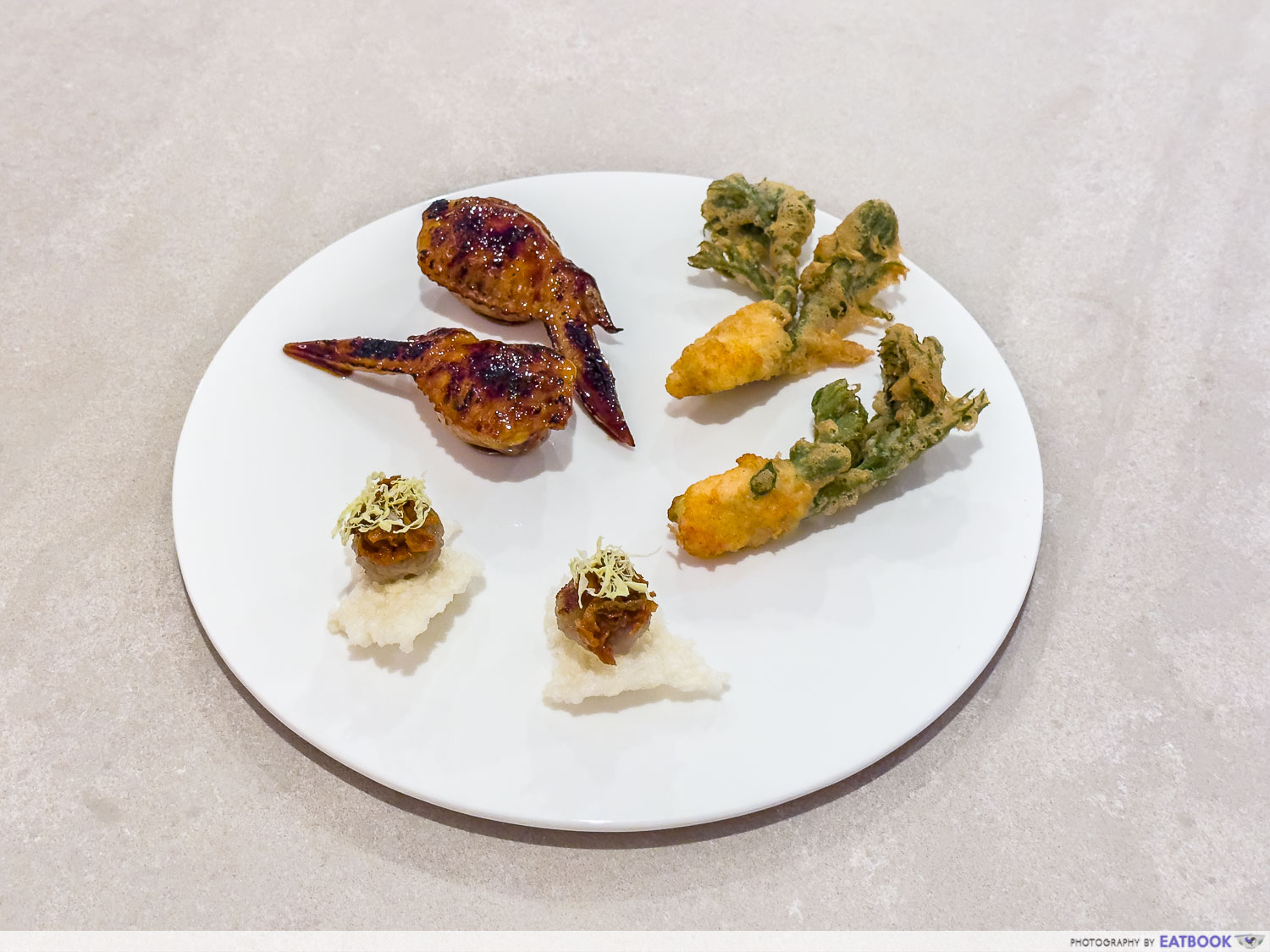 Next is a plate of seasonal bites, starting with kimchi stew reinvented as a one-bite cracker with a pork ball and kimchi. We managed to try the last of this season's fatsia root, wrapped in prawn paste, battered, and fried to a wonderful finish.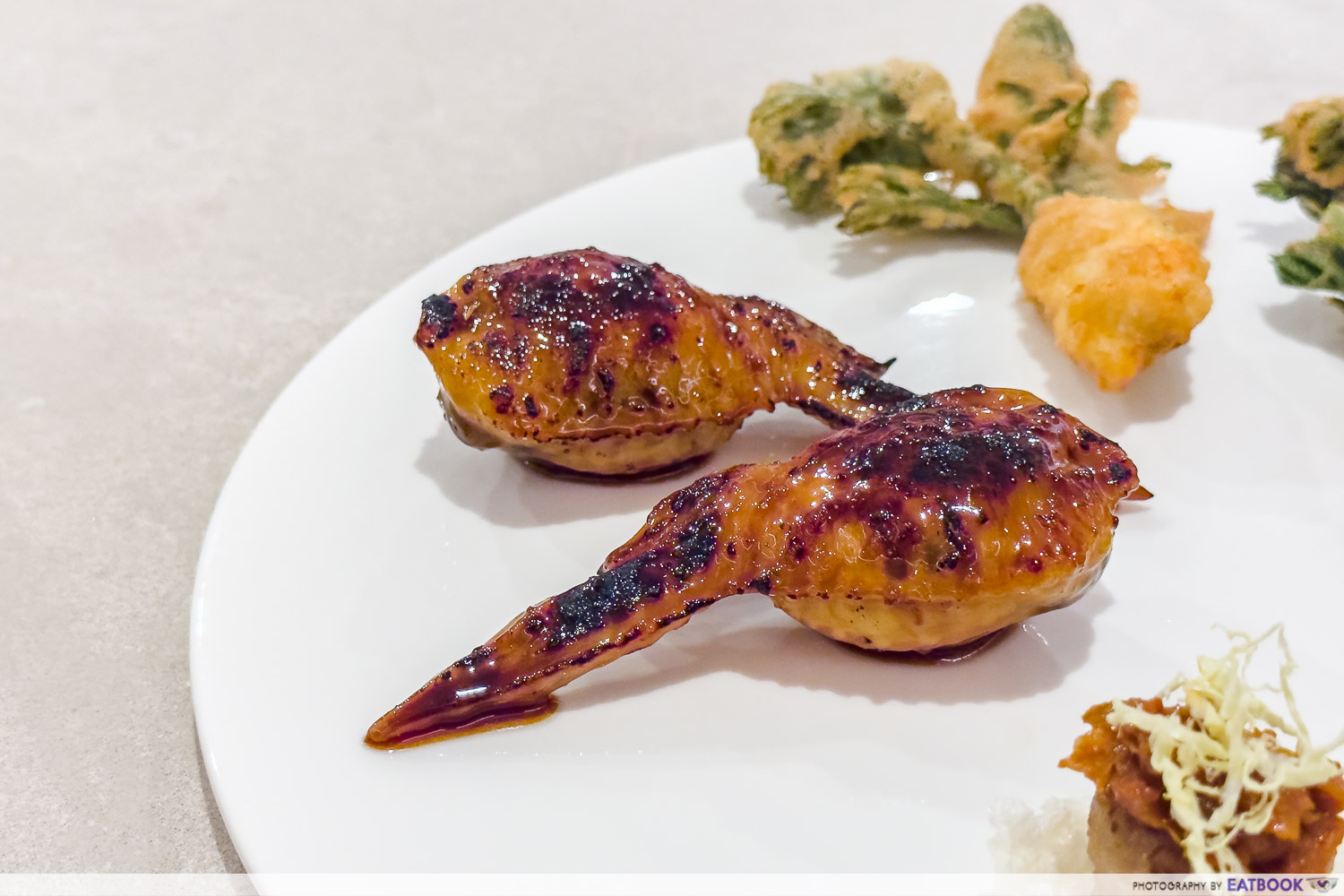 You'll also get Japchae Dak Mandu, which if you're familiar with Korean food names, might give you a hint at what it is. Japchae, or Korean glass noodles, is stuffed into a chicken wing that's glazed with honey-soy, AKA a combination of a traditional celebratory dish and the honey-soy Korean fried chicken that everybody loves.
P.S.: in the Joseon dynasty, japchae was only served to members of the royal family and high-ranking court officials!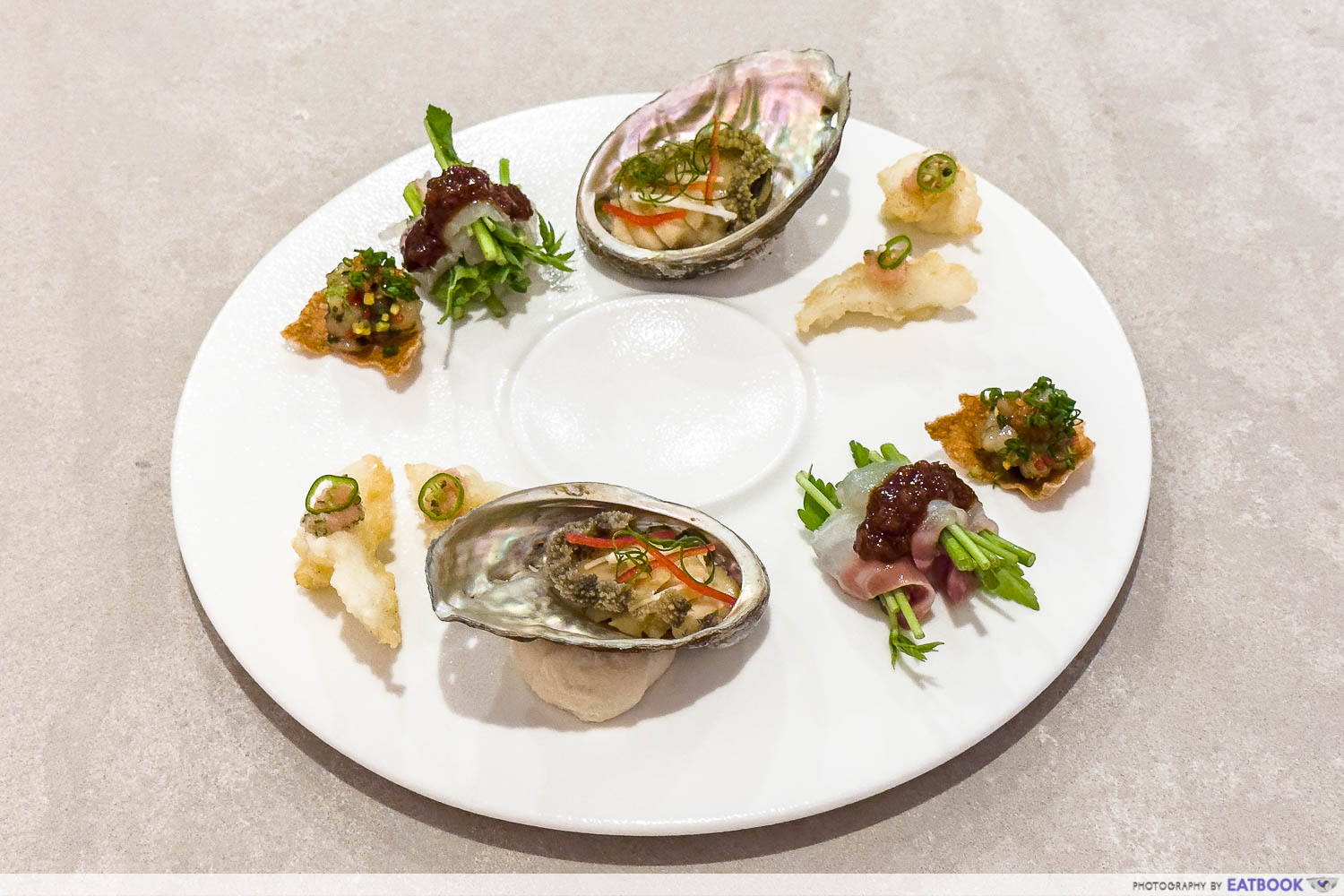 The seafood plate sees four not-insubstantial bites, fresh from the Korean waters: our favourite Scallop Tartare on Fish Cracker, Red Snapper Sashimi, Cuttlefish Tempura, and Korean Jeonbok, or abalone that undergoes a four-hour sous vide process!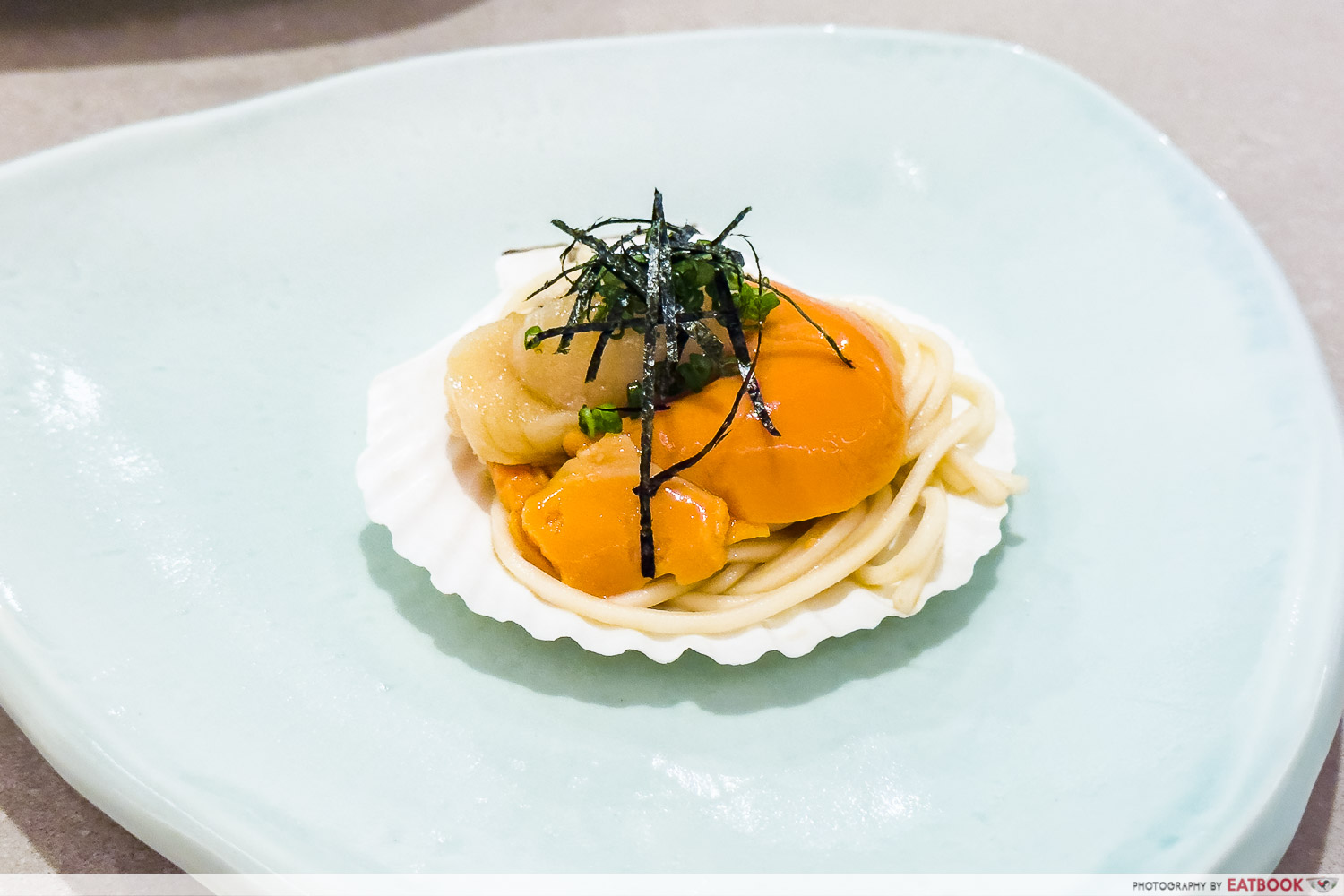 Every couple days, Chef Park switches out his off-menu special; we tried Joong Myeon, a clean-tasting cold noodle dish topped with lightly poached scallop and its ultra creamy roe.
Um Yong Baek Review: Famous Korean Restaurant With Traditional Busan Pork And Rice Soup, Limited Servings Daily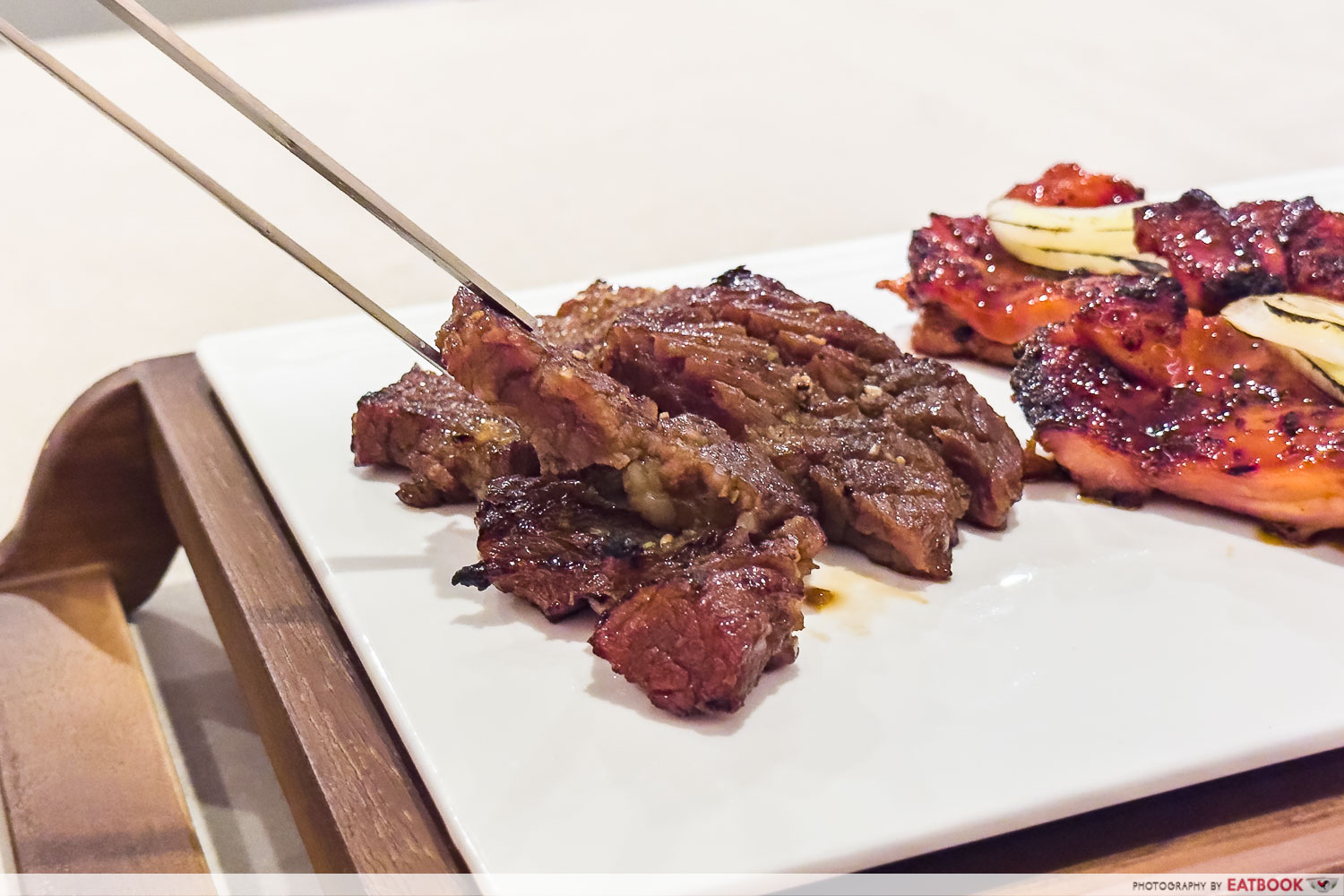 The showstopping O-Cheop Bansang, which translates to five-side meal, means you get both Galbi-sal Prime and Dak Kkochi—grilled shortrib and spicy chicken thigh.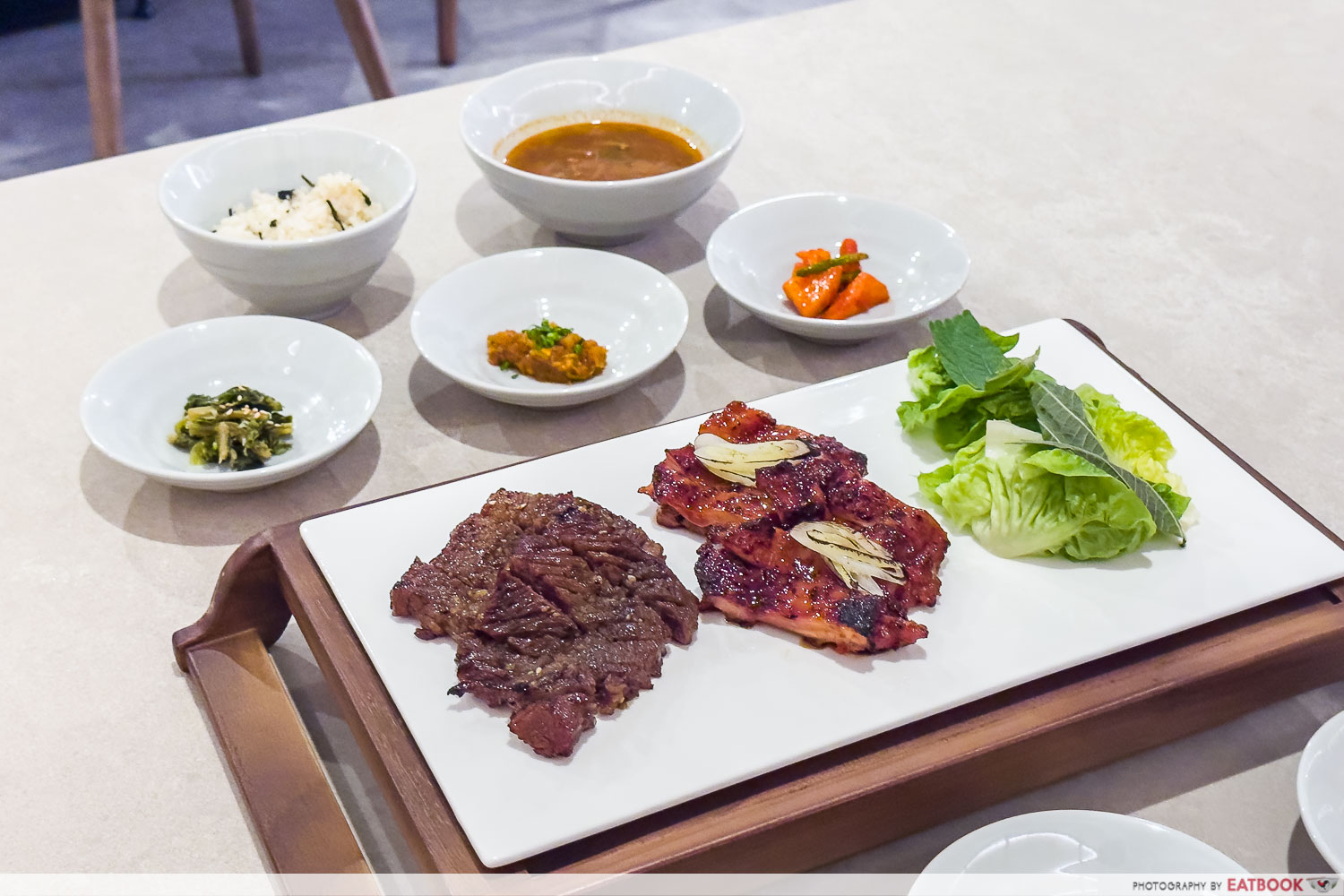 They're accompanied by Thistle Rice, a super tasty beef and radish soup, as well as house-made, refillable banchan. Definitely don't skip the pear kimchi!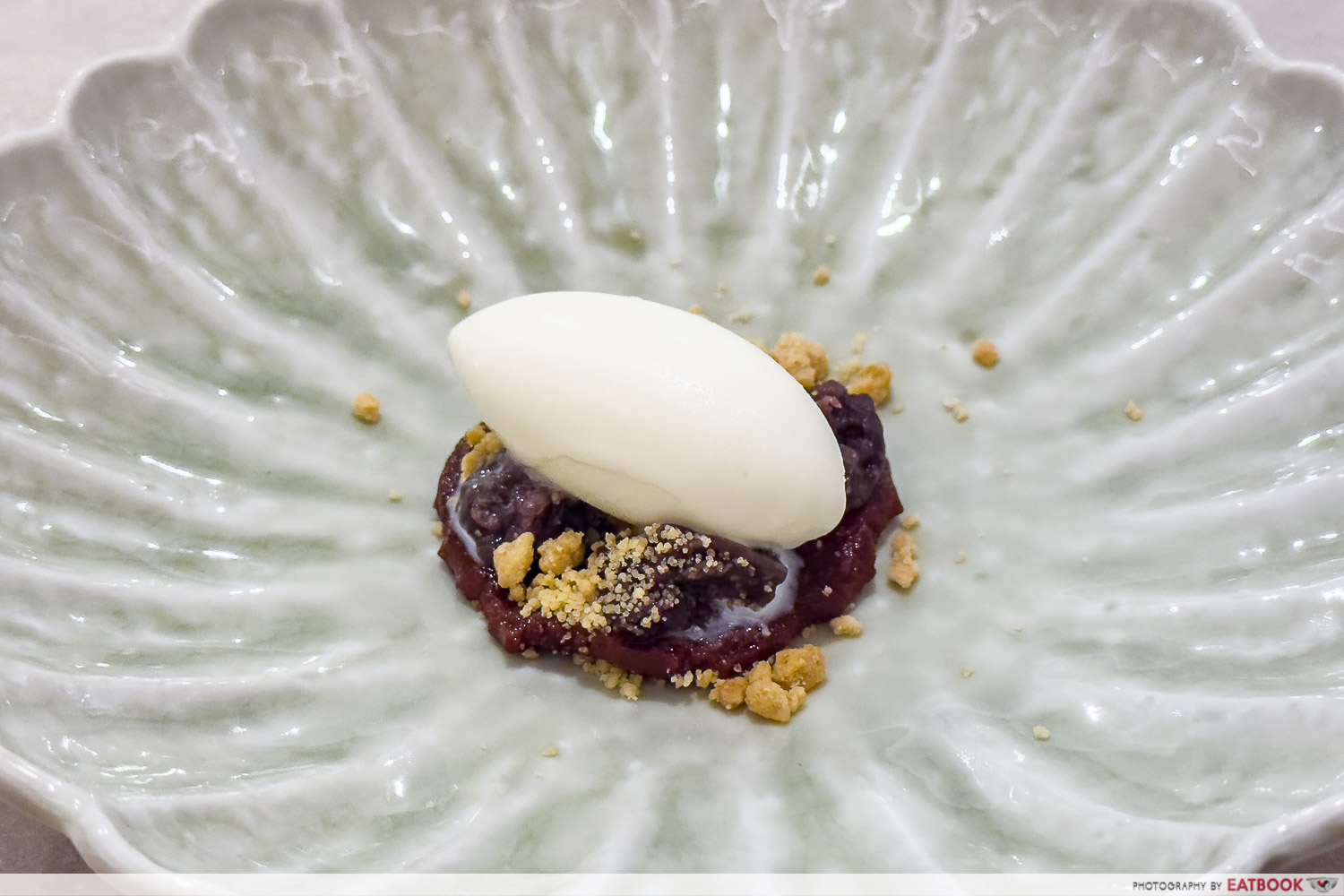 Finally, end the meal with a contemporary take on Susu-Bukkumi, with a nutty, toasty base of millet pancake served with azuki paste, crumbles, and a house-made milk ice cream.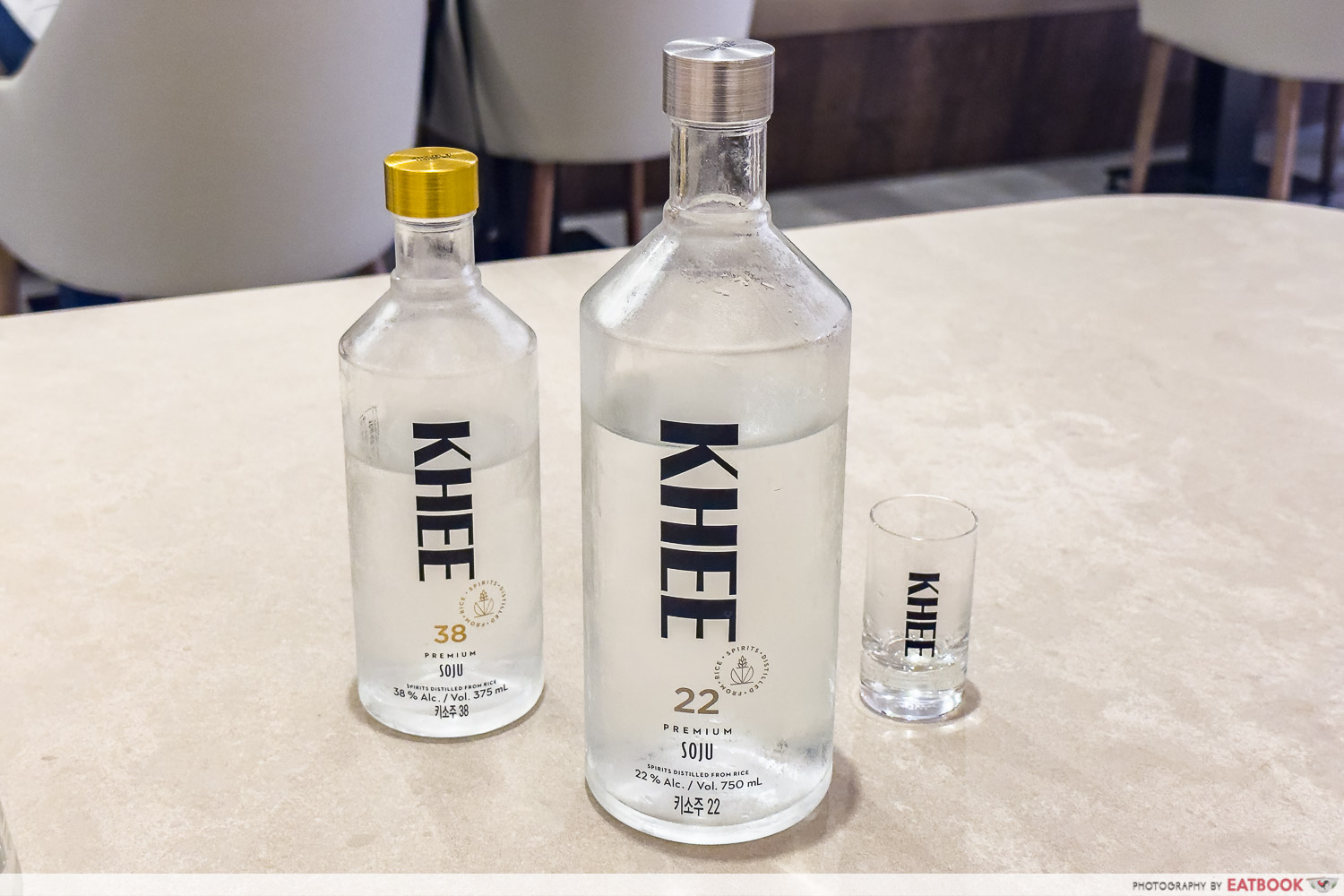 If your Korean meal is incomplete without some alcohol, they're the only place in Singapore where you'll find Khee Soju (from $70++), which is said to be the best soju in the world, beloved even of BlackPink's Rose, Kim Kardashian and more.
For atas K-BBQ, check out Hanjip Korean Grill House at Clarke Quay. Otherwise, also in Telok Ayer is Um Yong Baek, which serves Busan-style pork soup and aged pork BBQ.
Address: 107 Amoy Street, Singapore 069927
Opening hours: Tue-Sat 6pm to 10:30pm
Website
Onmi is not a halal-certified restaurant
Hanjip Korean Grill House Review: Korean BBQ With USDA Prime Ribeye And Wagyu Platters In Clarke Quay
Photos taken by John Lery Villanueva.
This was a media tasting at Onmi.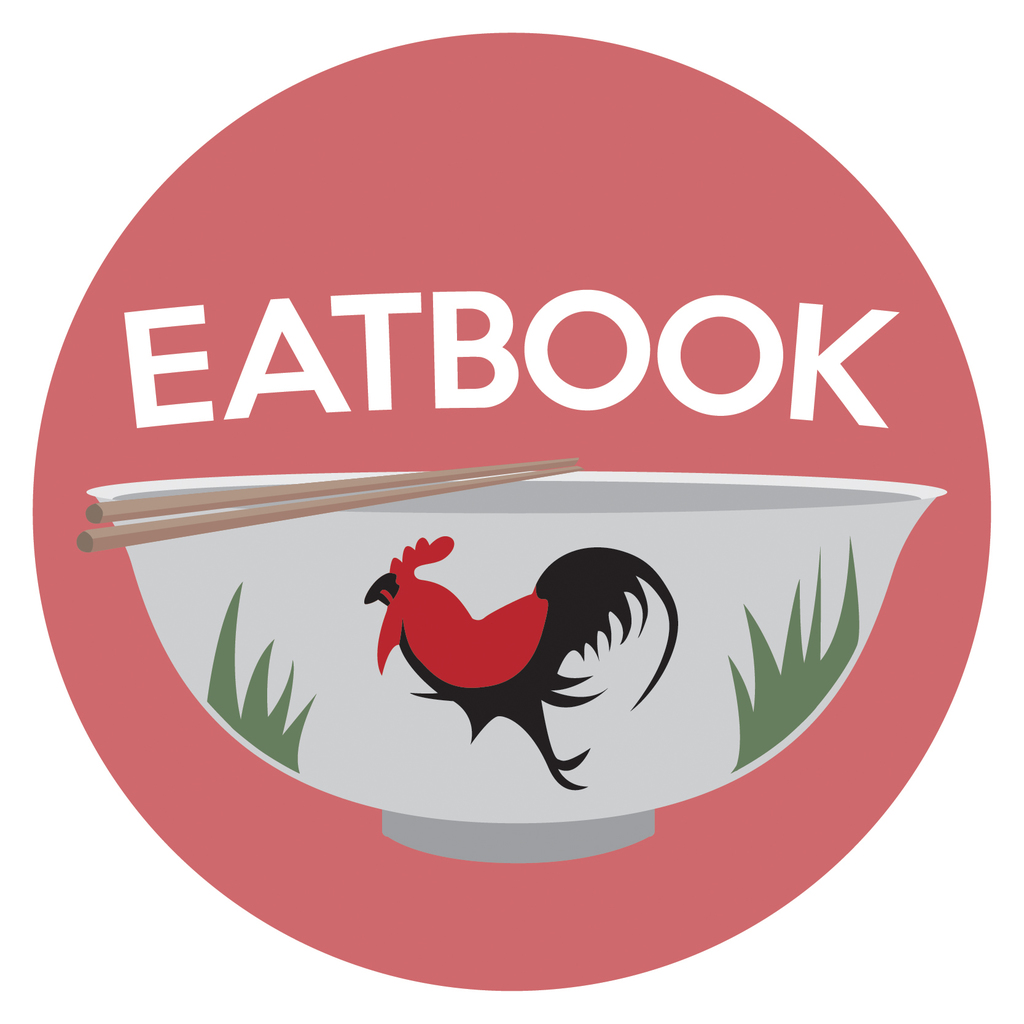 Drop us your email so you won't miss the latest news.