---
Palais Renaissance food guide 
---
While many of us may be familiar with Orchard malls such as Takashimaya, ION, or Paragon, Palais Renaissance is home to many aesthetic restaurants, fancy boutiques and more. If you're looking for a less crowded spot in town, we've put together a list of 10 Palais Renaissance food places to visit at this swanky mall.
---
1. Siam Smith
---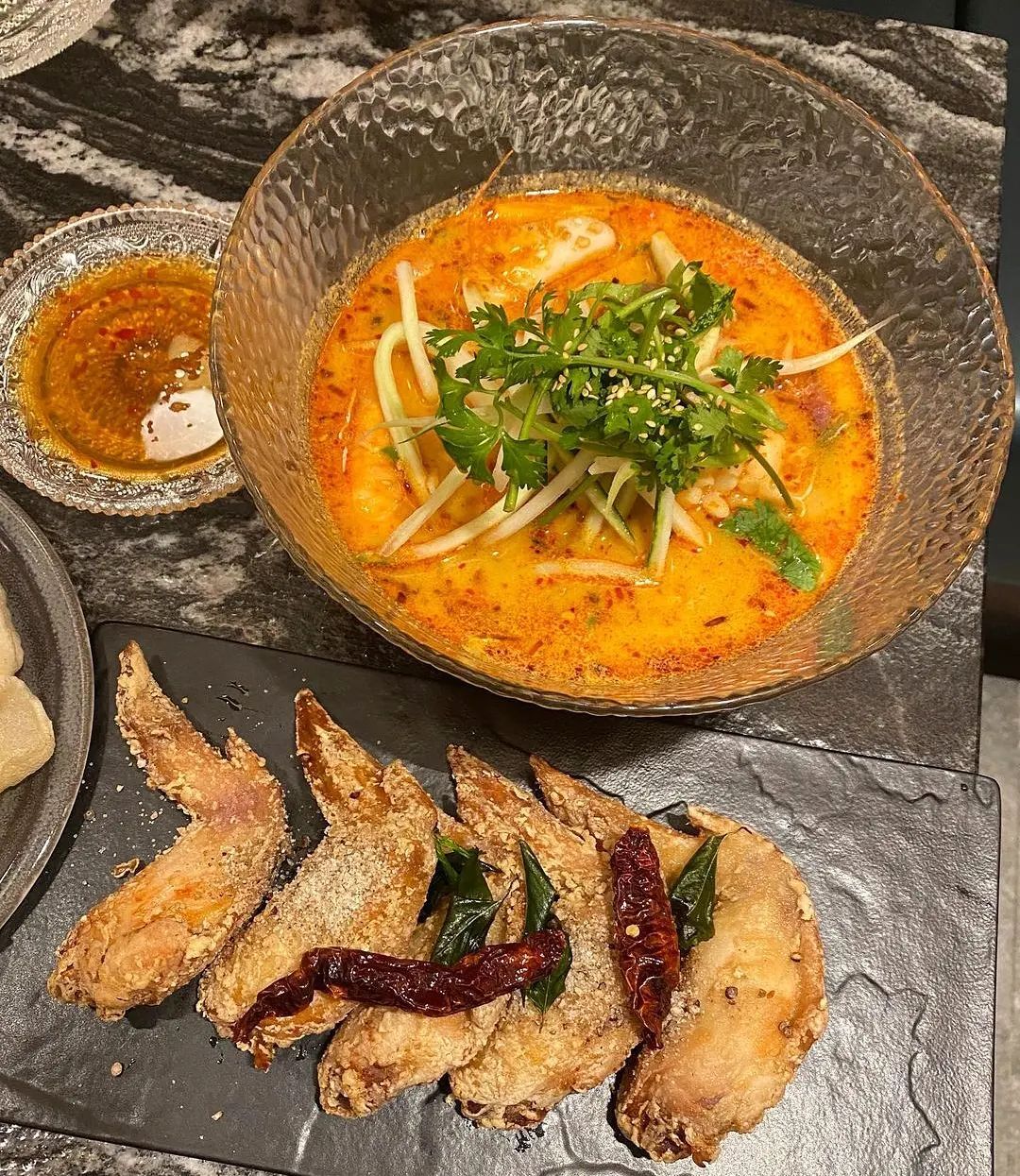 Image credit: @siamsmithsg
If you're in the mood for Thai food, Siam Smith is a must-visit restaurant at Palais Renaissance. Their Signature Beef Noodles ($18.50), are a customer favourite and come with slices of beef, meatballs, and tripe in a savoury beef broth. Notably, the broth was derived from a generational family recipe, which is simmered for hours in a blend of spices and herbs which gives it a full-bodied, robust flavour. 
In addition to beef noodles, Siam Smith is also known for their Seafood Creamy Tom Yum Noodles ($18.50). This dish features red prawns, red garoupa, and squid in a fiery and creamy broth. Alternatively, you can opt for Thai Hainanese Chicken Tom Yum Noodles ($14.50) instead.
Unit: #01-01
Opening hours: Mon-Fri 11:30am to 10pm, Sat-Sun 11am to 10pm
Tel: 6235 8901
Website
Siam Smith is not a halal-certified eatery.
---
2. Merci Marcel
---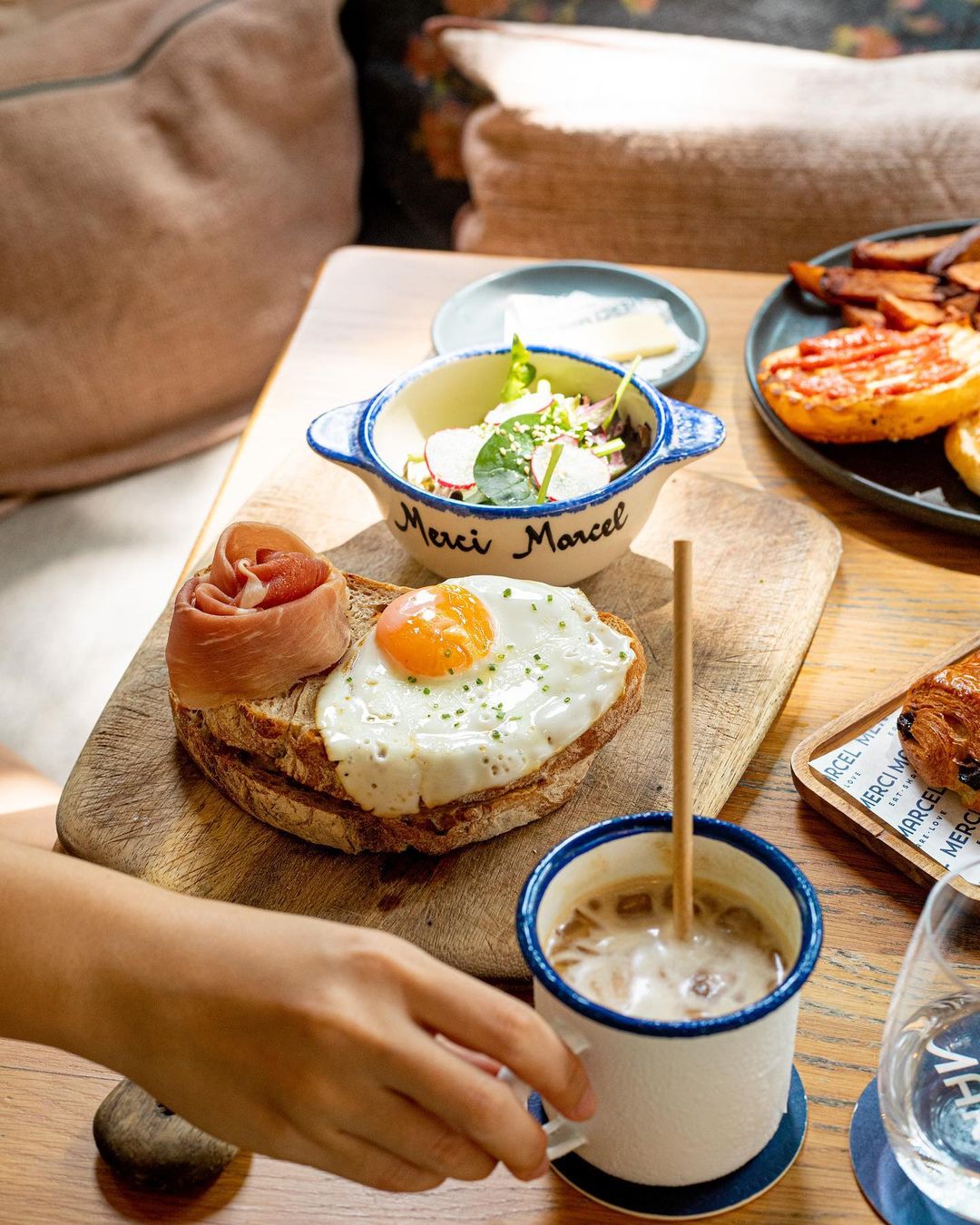 Image credit: @elinagives
Merci Marcel is a French-inspired cafe serving up a delectable range of French mains, snacks, and desserts. If you're spoiled for choice with their extensive menu, we suggest starting with the Croque Marcel ($26++), starring organic Bayonne ham and a sunny side up atop two slices of grilled sourdough bread containing melted French Morbier cheese. There's something for vegetarians too—their Impossible Marcel Burger ($29++) is made with a plant-based patty, and contains fried goat's cheese, tomato chutney, and aged parmesan. 
Unit: #01-03/04
Opening hours: Sun-Mon 8am to 11pm, Tue-Sat 8am to 12am
Tel: 6735 2608
Website
Merci Marcel is not a halal-certified eatery.
---
3. PS. Cafe
---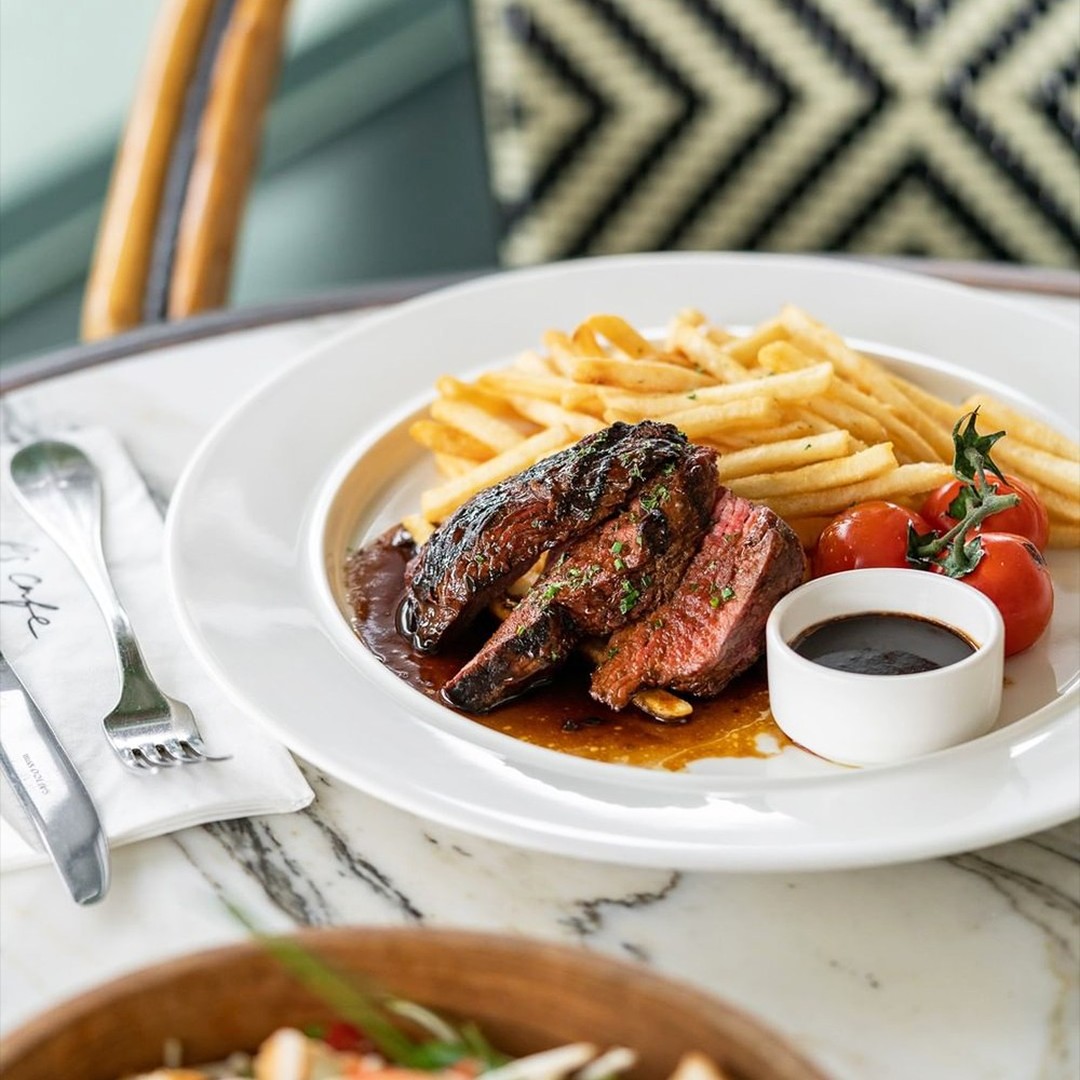 Image credit: @palaissg
PS. Cafe should be no stranger to most of us. They are well-known for their brunch classics such as truffle fries and burgers. Their outlet at Palais Renaissance boasts a sleek design, with both indoor and outdoor dining areas where you can enjoy your meal.
An all-time favourite is PS. Crab & Prawn Laksa ($28++), topped generously with seafood. For a meatless option, try the PS. Impossible Burger ($33.50++), which features a thick Impossible patty, vintage cheddar, crispy onions, and sauteed mushrooms sandwiched between toasted sesame buns. 
Round up your meal with their desserts, such as the Double Chocolate Blackout Cake ($16++) which comprises a luxuriant chocolate cake covered with rich dark chocolate ganache. 
Unit: #02-09A
Opening hours: Daily 11am to 10pm
Tel: 6708 9288
Website
PS.Cafe is not a halal-certified eatery.
---
4. Shatoburian Yakiniku 
---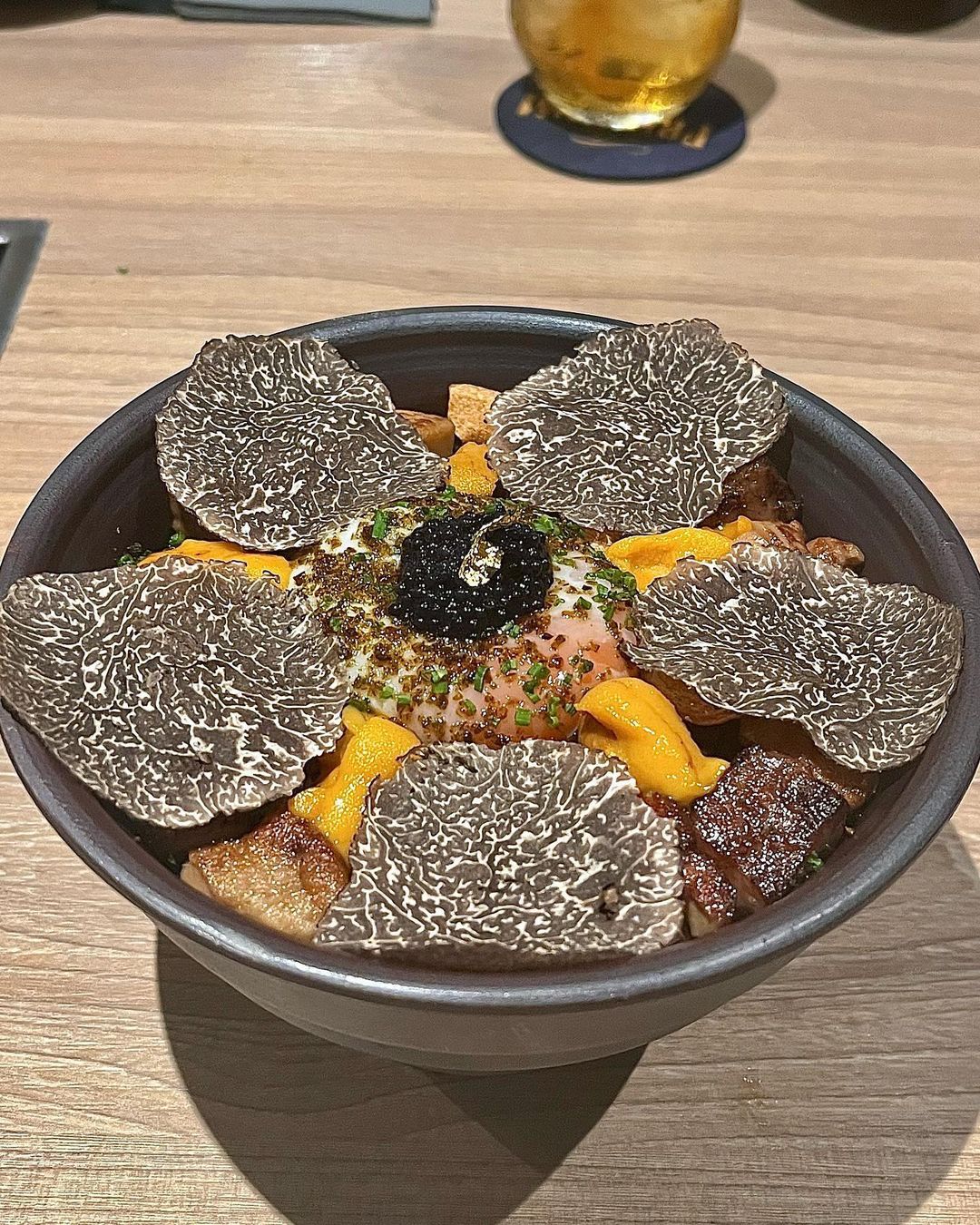 Image credit: @chxr.eats
Shatoburian Yakiniku is a must-visit for those who are looking for a premium yakiniku experience. Their most famous item is Signature Yakiniku Don, which is topped with glazed foie gras, sea urchin, caviar, onsen egg, and generously sprinkled with truffle. You can choose from Kuobuta Pork ($98++), A5 Japanese Wagyu Beef ($128++), or Chef's Premium Selection A5 Japanese Wagyu Beef ($188++) to pair with the dish.
Alternatively, you can opt for their yakiniku selection, which ranges from Premium Ox Tongue ($38++), Marinated Kalbi ($98++ for 120g), to Ribeye ($120++ for 120g). You can even choose to add on sides to your yakiniku, such as Charred Sweet Onion ($15++), Hokkaido White Corn ($15++), Eringi King Oyster Mushroom ($15++) and more!
Unit: #02-08
Opening hours: Tues-Thurs 12pm to 2pm, 6pm to 8:30pm, Fri 12pm to 2pm, 6pm to 10pm, Sat 12pm to 2:30pm, 6pm to 10pm, Sun 12pm to 2:30pm
Tel: 6904 3308
Website
Shatoburian Yakiniku is not a halal-certified eatery.
---
5. Estuary
---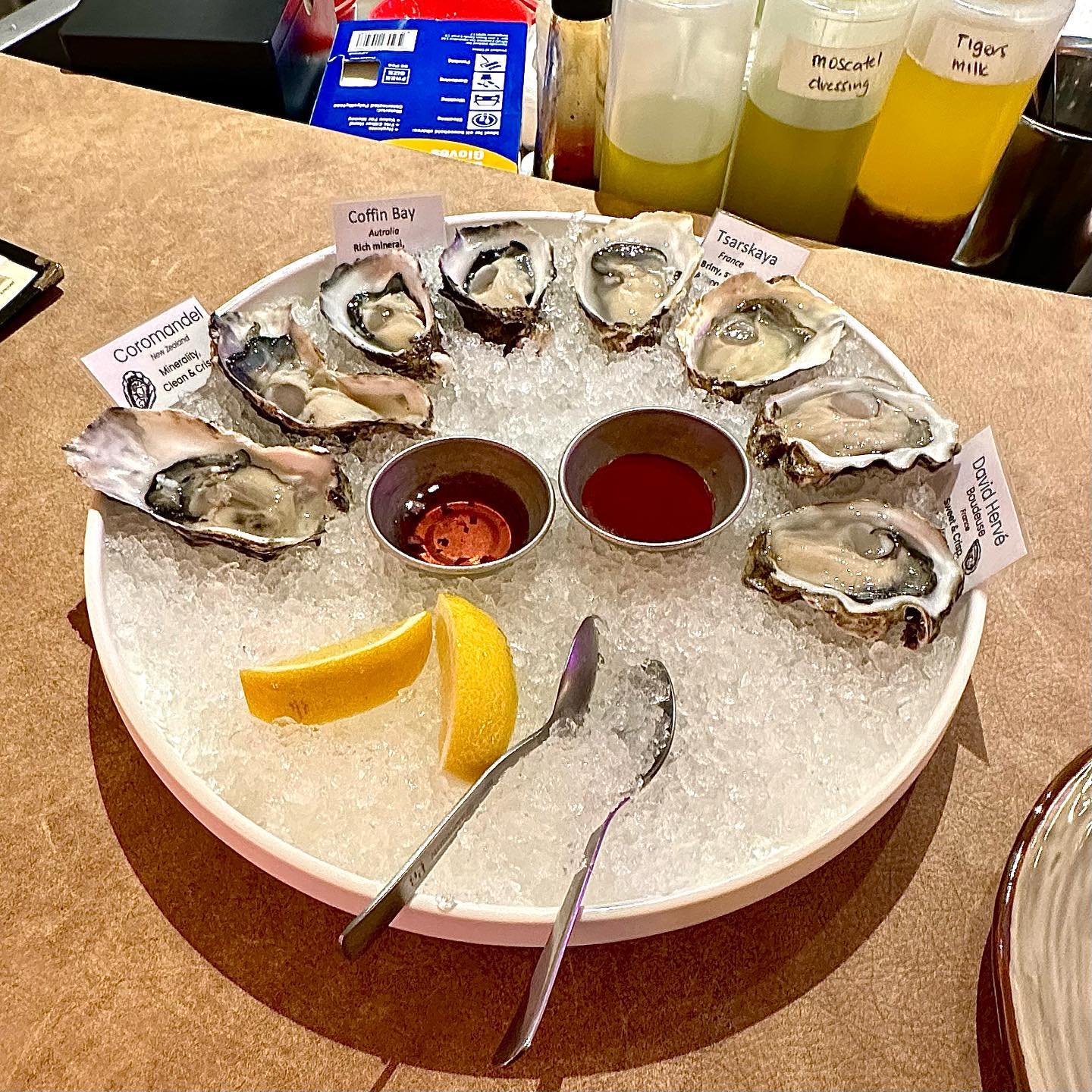 Image credit: @adriellee12
Estuary is a seafood restaurant and oyster bar, headed by ex-radio DJ and restaurateur Daniel Ong, Chef Polo Seah, and Chef Gary Lian. They offer a myriad of seafood dishes, as well as craft beers and cocktails. 
Estuary has a happy hour promotion from 4:30pm to 7pm daily, where you can enjoy live Oysters at $3++ each. These oysters come with three sauces: Strawberry Hot Sauce, Ginger Flower Ponzu, and Red Wine Mignonette. For some carbs, try their signature Sarawak Claypot Bario Rice ($35++), which comes with four kinds of aged fish such as salmon and tuna. The rice is also topped with Sri Lankan crab, ikura, and sea urchin.
Unit: #B1-04/05
Opening hours: Mon 5pm to 10pm, Tue-Fri 11:30am to 2:30pm, 5pm to 10pm, Sat-Sun 11:30am to 3pm, 5pm to 10pm
Tel: 8281 0405
Website
Estuary is not a halal-certified eatery.
---
6. Binary
---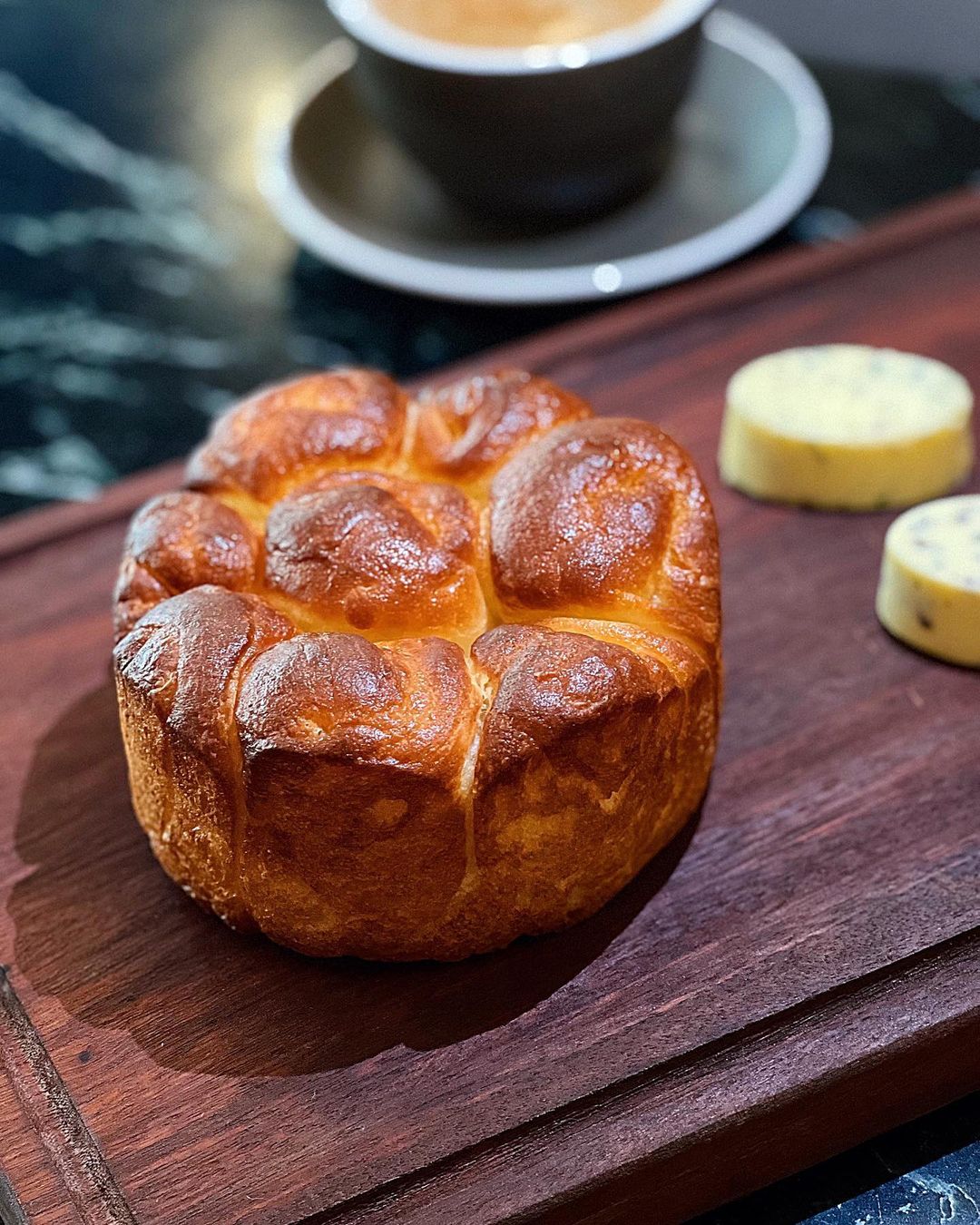 Image credit: @jxeats
As their name suggests, Binary combines Asian and Western flavours in their dishes. Their signature dish is Homemade Kubaneh Bread ($14++), a savoury pastry that comes with garlic butter and kombu butter.
If you're in the mood for something indulgent, go for a Wagyu Flank Steak ($42++), which is served in either Asian or Western style. The Asian style features a thick slab of Wagyu beef marinated with yuzu kosho, sake, and miso and comes with shoyu braised shiitake mushrooms, while the Western style stars a grilled flank steak with creamy onion puree, red wine jus, and straight-cut fries on the side. Another popular option is their King Prawns ($42++), smothered in either creamy mentaiko or cajun herb butter.
Unit: #01-01A
Opening hours: Daily 11:30am to 10:30pm
Tel: 9363 0101
Website
Binary is not a halal-certified eatery.
---
7. Sushi Kimura
---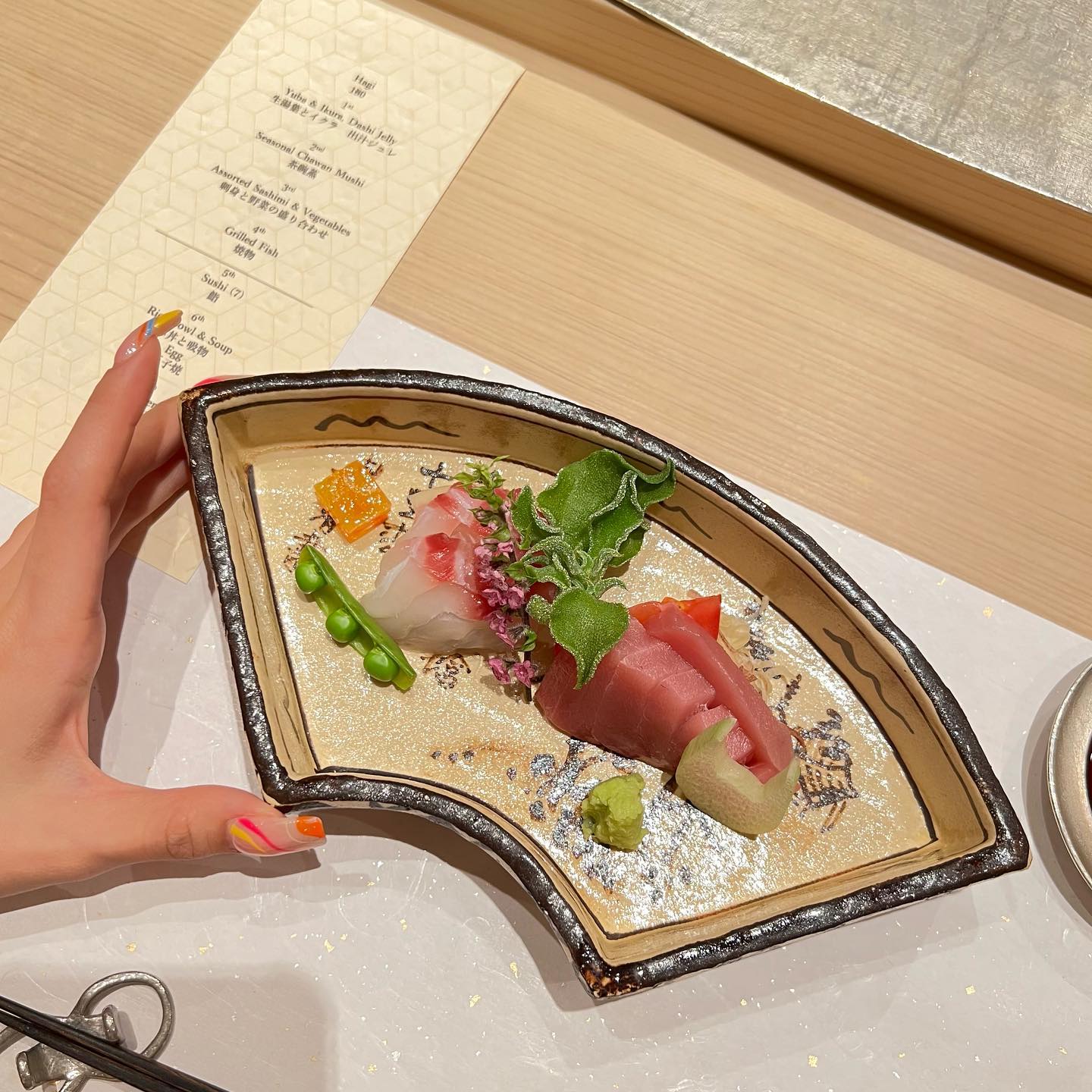 Image credit: @xxjennyjennisaxx
For an elevated Japanese omakase experience, Sushi Kimura is the place to visit. This quaint restaurant is helmed by Master Chef Tomoo Kimura, and they serve up premium omakase meals in traditional Edomae style.
The most luxurious omakase set, called Rikyu, is priced at $450++ and features premium ingredients such as Black Abalone and Fish Bone Soup with Yuba. For a more affordable option, you can go for their Raku ($250++). This set includes Tender Cooked Hokkaido Abalone, Seasonal Chawanmushi, and an assortment of fresh sashimi and sushi.
It's important to note that Sushi Kimura has only 22 seats available, so it's recommended to make a reservation before heading down.
Unit: #01-07
Opening hours: Tue-Sat 12:30pm to 3pm, 7pm to 10pm
Tel: 6734 3520
Website
Sushi Kimura is not a halal-certified eatery.
---
8. Caviar
---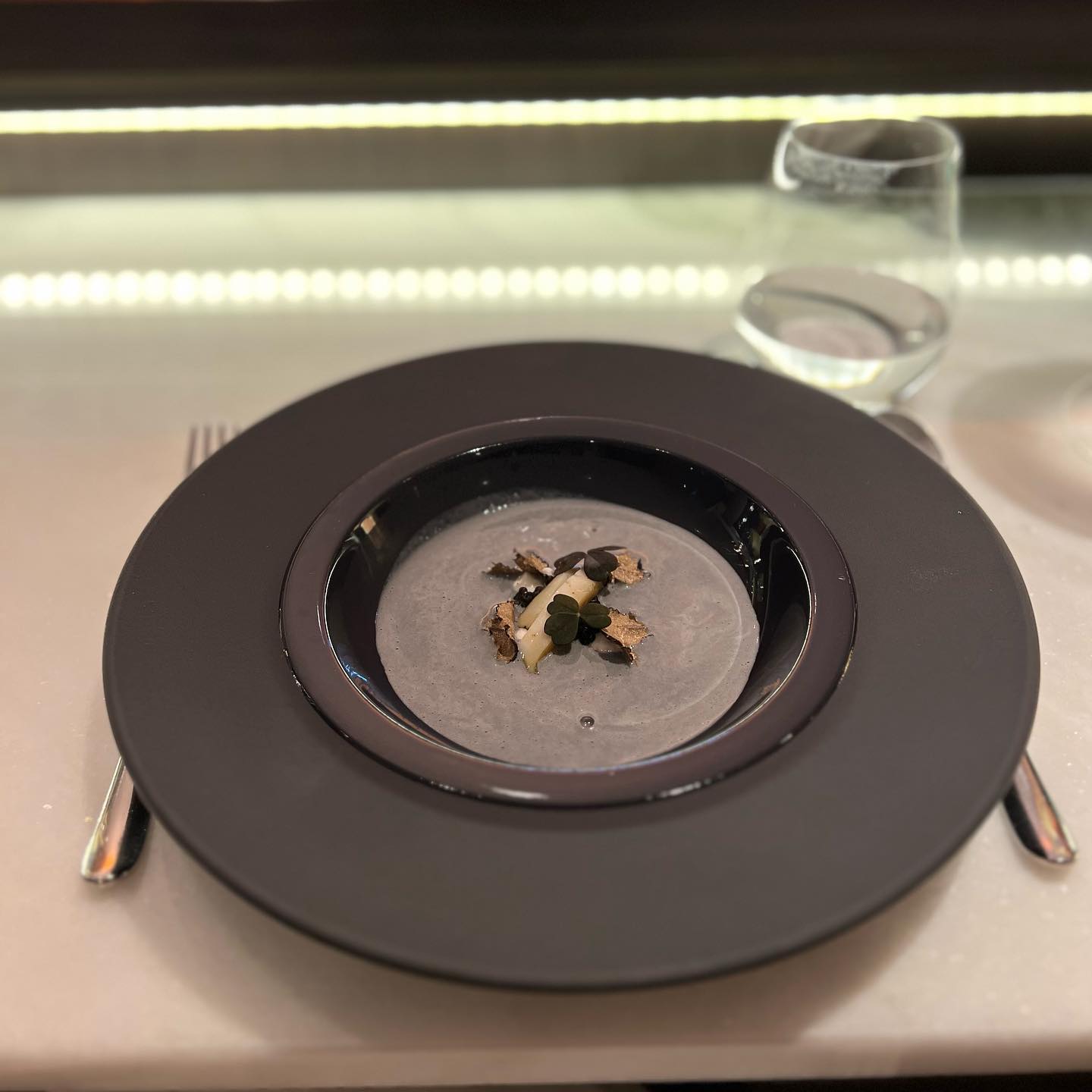 Image credit: @only_prettyfood
Caviar is the first caviar-based restaurant in Singapore. They feature the finest caviar internationally, from countries ranging from France, Italy, Uruguay and more. Their Four Course Lunch Menu costs $88++ per person, where you'll be treated to their unique caviar dishes. One of the items is Uni Pasta, which consists of sea urchin and salted lemon for a combination of sweet, salty, and tangy. If you go for their Five Course Lunch Menu ($138++), you'll be treated to their luxurious Le Caviar Soup, which is prepared with sturgeon meat and caviar for a rich umami flavour. 
Unit: #B1-07
Opening hours: Mon to Sat 12pm to 3pm, 6pm to 10:30pm
Tel: 9888 1217
Website
Caviar is not a halal-certified eatery.
---
9. French Fold
---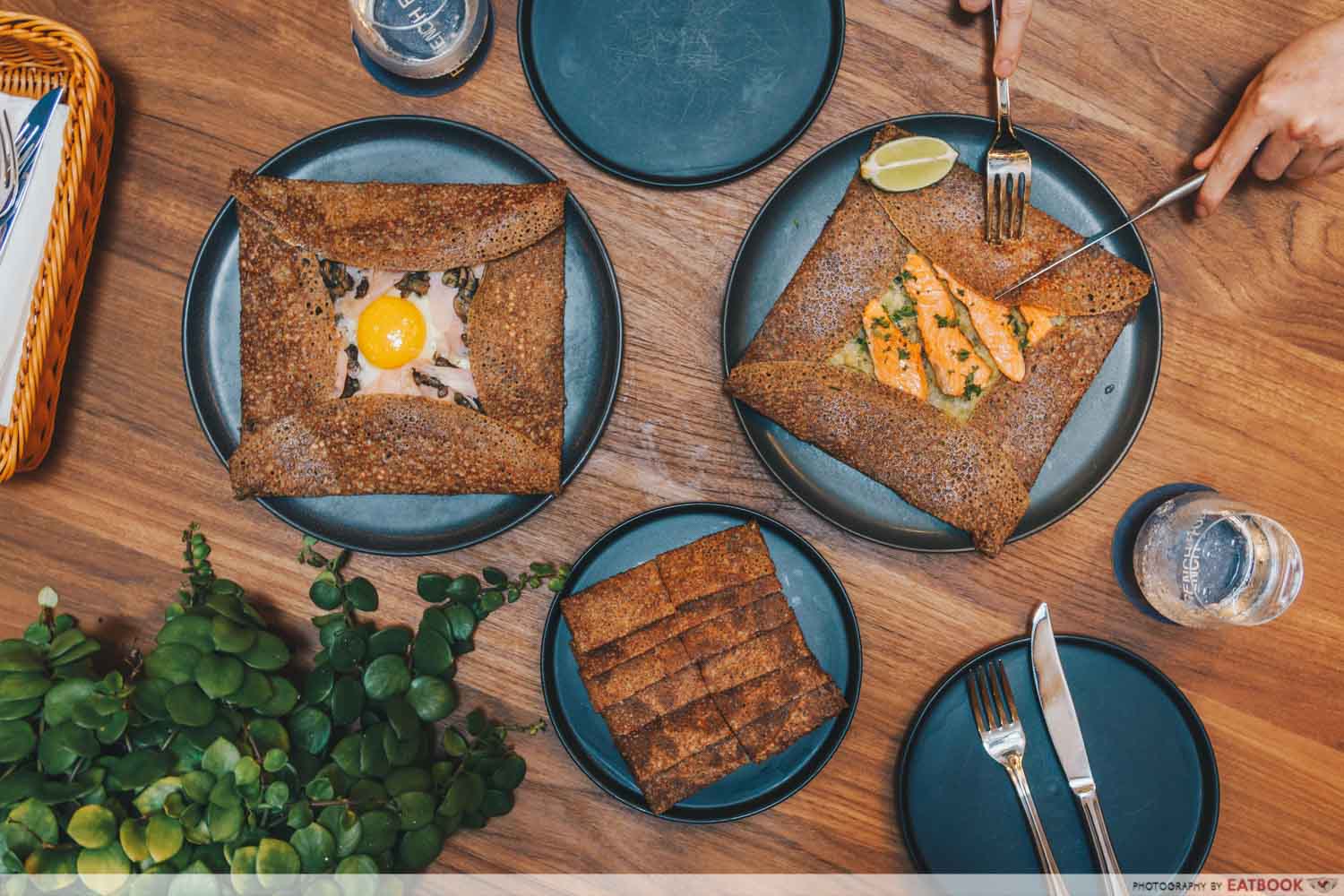 If you're looking for a legit French bistro, check out French Fold. Their famous French crepes come in a plethora of flavours, ranging from Valrhona Chocolate 70% ($11++), Homemade Salted Caramel ($11++), to Homemade Hazelnut Spread ($12++). You can even top up a scoop of gelato from Birds Of Paradise for just $4++! 
French Fold is also well-known for their galettes—crepes made with buckwheat flour and filled with savoury fillings. Recommended picks here include No.4 ($19++), which is topped with ham, tender sauteed mushrooms, Comté cheese, and an organic sunny-side-up egg. 
Check out our French Fold review.
Unit: #01-02
Opening hours: Mon 9am to 11pm, Tue-Sat 8am to 12am, Sun 9am to 11pm
Tel: 6908 3962
Website
French Fold is not a halal-certified eatery.
French Fold Review: New Bistro Serves French Galettes And Crepes With Gelato In Telok Ayer
---
10. Cakebar
---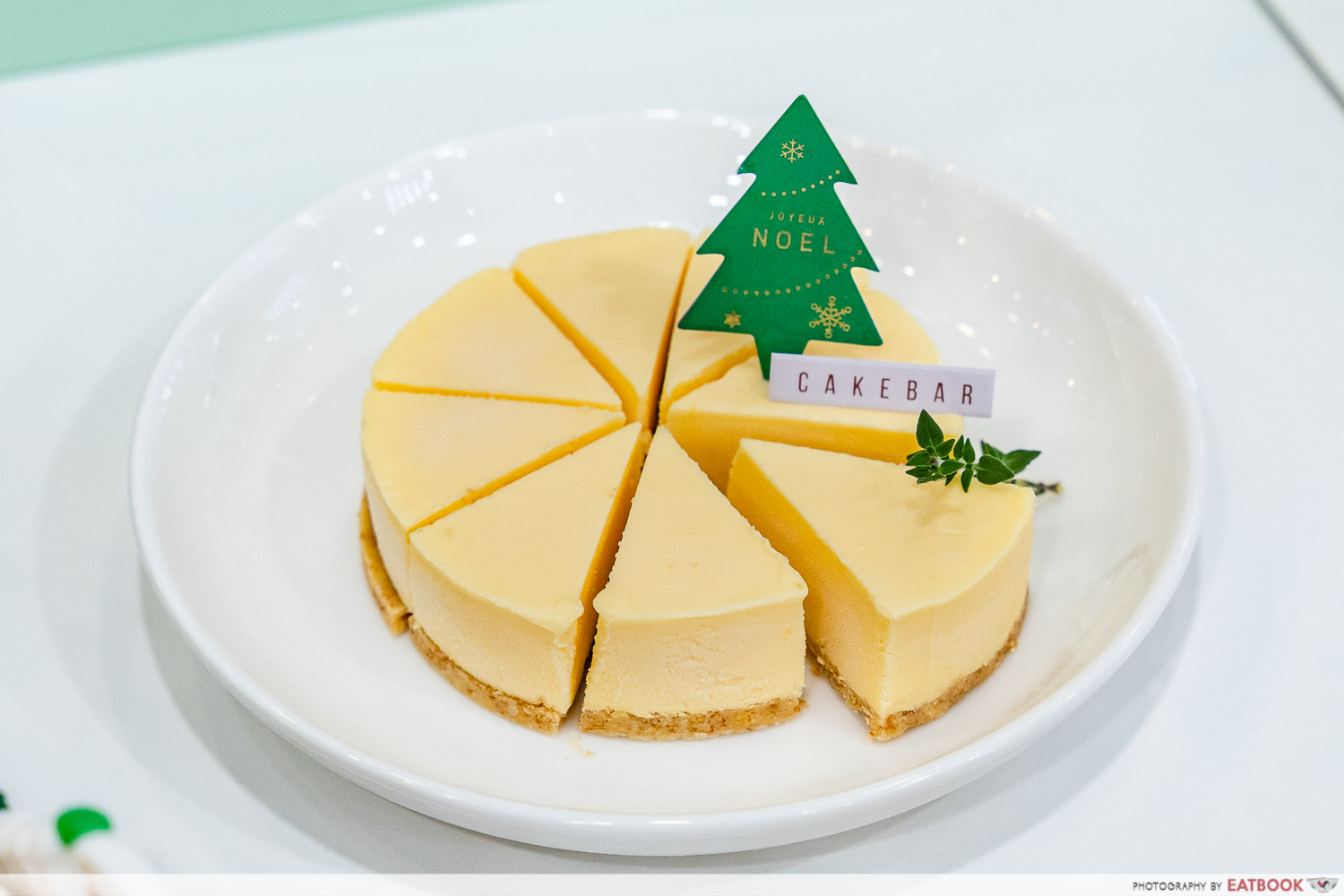 For some sweet desserts at Palais Renaissance, visit Cakebar for their specialty bakes and pastries. Their signature cake is Kori Lemon ($8.50), made from 100% pure lemon juice and lemon zest-infused lemon curd. It also boasts a white chocolate almond crumb base for a good balance of sweet and sour. Other pastries you can choose from include Lychee Rose Raspberry Almond Bar ($8), Apple Cinnamon Crumble ($8) and more. 
If you're a fan of cookies, Cakebar also offers freshly-baked cookies in their store. Indulge in their wide range of flavours such as Matcha Parmesan Cranberry Sable ($18), Five Spice Cashew Nuts Sable ($15), and Rosemary Blackcurrant Sable ($15).
Unit: #01-07A
Opening hours: Daily 10am to 9pm
Tel: 9380 4026
Website
Cakebar is not a halal-certified eatery.
---
Best Palais Renaissance food places
---
These are our recommended food places to visit if you plan to dine at Palais Renaissance. If you are around the area, check out our best Orchard food guide. Alternatively, if you're into buffets instead, here's our guide to the best buffets in Singapore.
25 Orchard Food Gems To Visit For Crispy Thai Pork Belly, Personal Hotpot And More
Feature image adapted from @elinagives and @palaissg.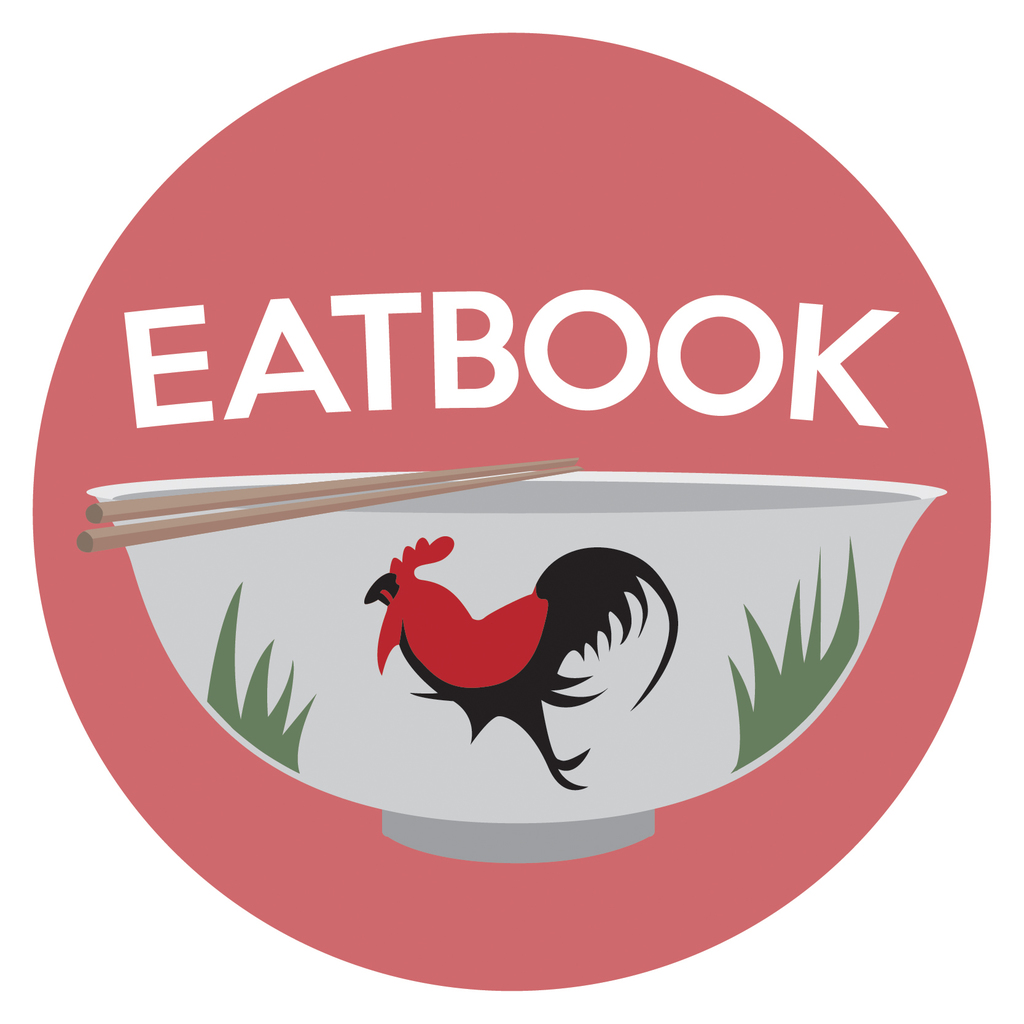 Drop us your email so you won't miss the latest news.