Penang Seafood Restaurant at Aljunied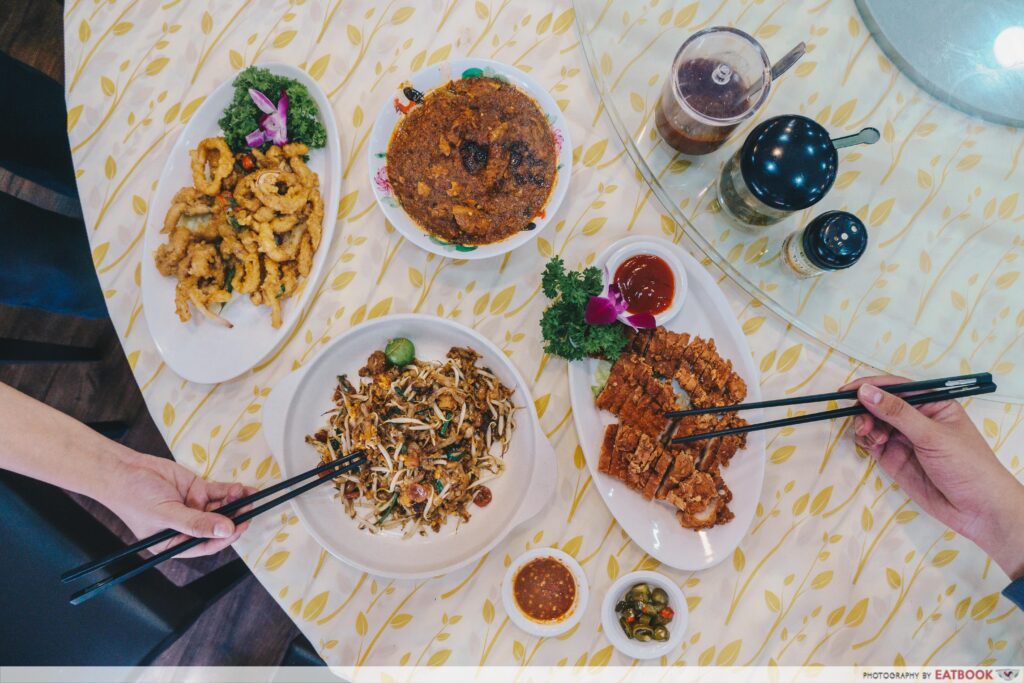 Earlier this year, we went down to Penang in search of the best Penang cafes and Penang hawker food. A few months later, the taste of all the good food I've tried stayed imprinted in my memory. I started hunting for more Penang food in Singapore and was excited when I chanced upon Penang Seafood Restaurant at Aljunied. It is a zi char restaurant with a difference – they serve a menu of both Singaporeans' and Penangites' favourite dishes.
10 Penang Hawker Food Stalls Including Duck Egg Char Kway Teow And Lok Lok You Must Visit
Food at Penang Seafood Restaurant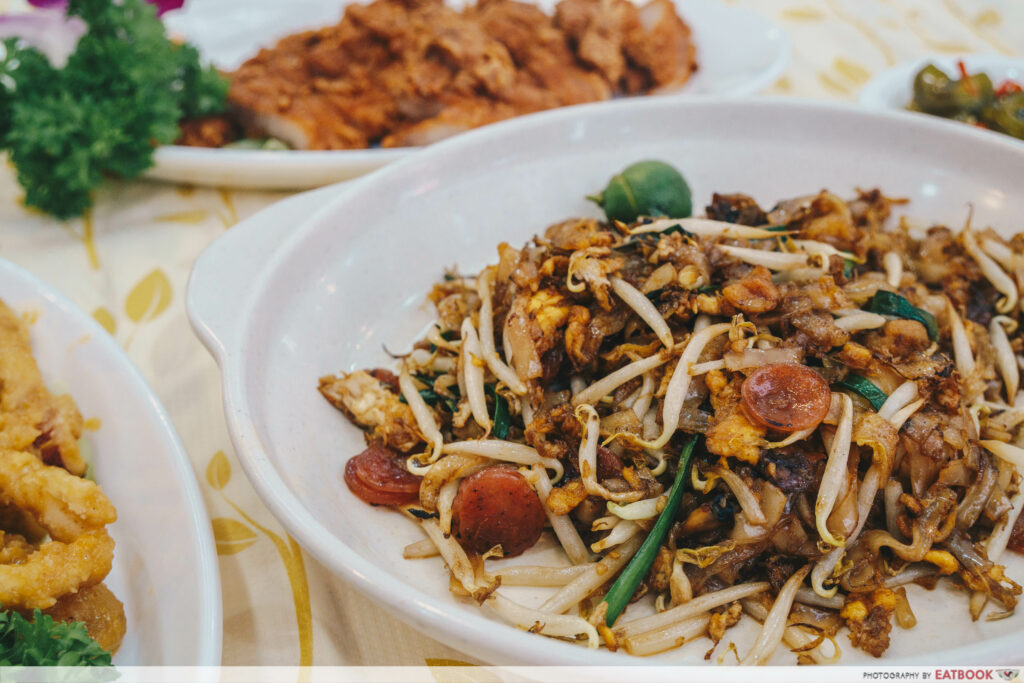 One of the top hawker food to try when in Penang is their char kway teow. This version is not to be compared with the ones sold in Singapore. The char kway teow we have here is saucier and comes in a darker shade of brown.
Like clockwork, I ordered a plate of Penang Fried Kway Teow ($5+). It looked just like what we tried in Penang, dry and lighter in colour.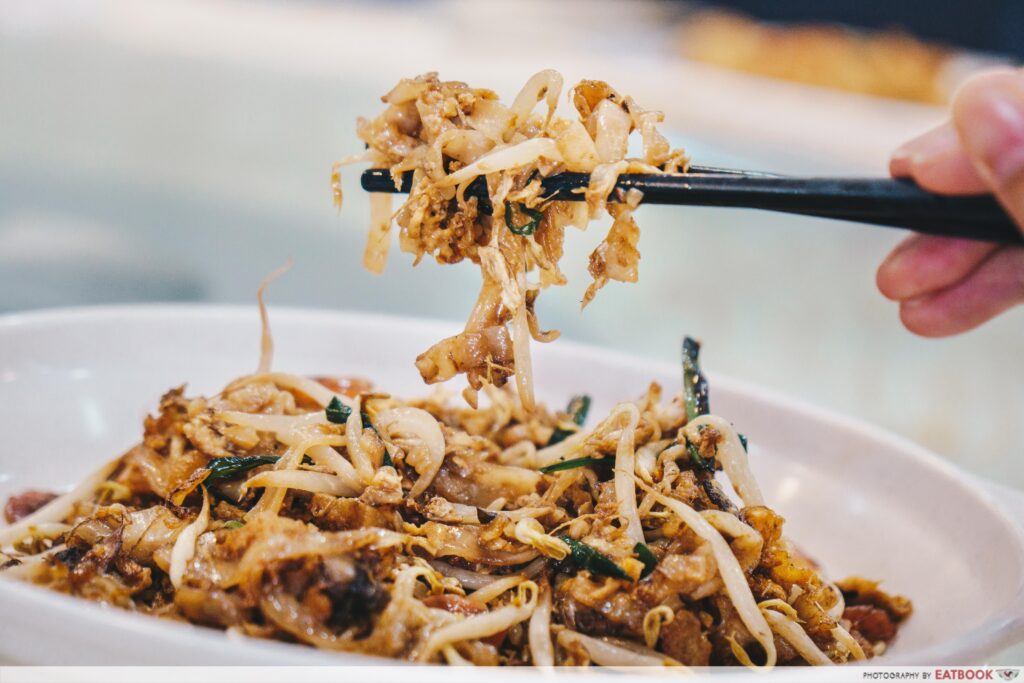 At $5+ a pop, the portion was relatively generous considering the fact that we were in a comfortable and air-conditioned restaurant, shielded from the heat outside. The large plate held a good amount of kway teow, egg, squid, lap cheong, bean sprouts, and even cockles, stir-fried into a glorious mess.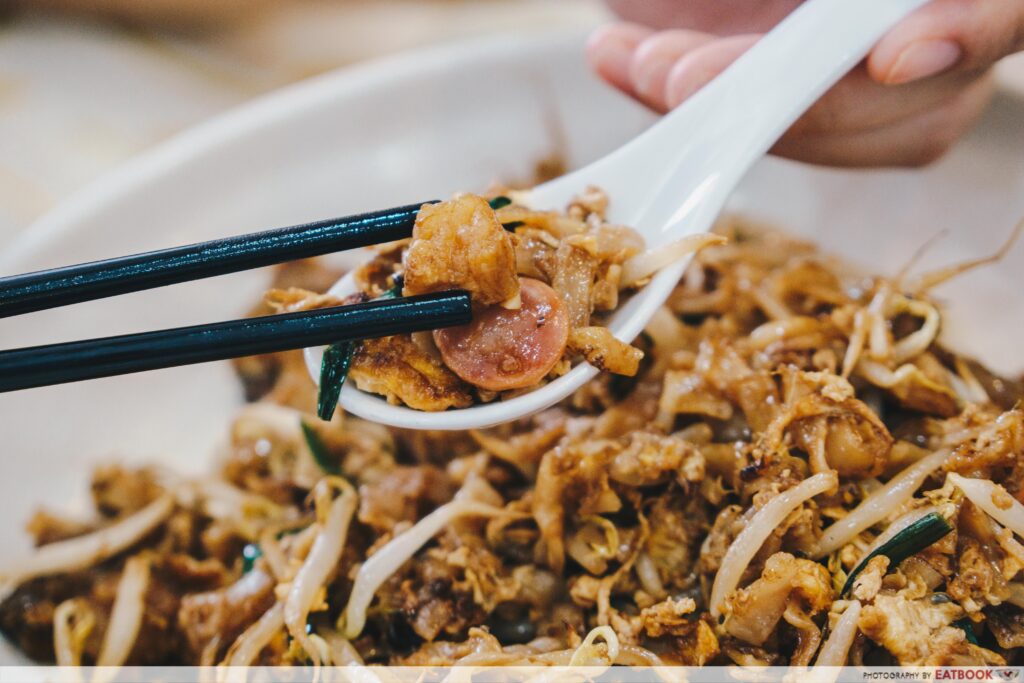 The combination of flavours was what really set this one apart. The noodles had a hint of wok hei and the pieces of cockles, squid, and lap cheong added a depth of flavour. We also struck gold, finding huge cubes of pork lard bursting with flavours at every bite. Even the bean sprouts played a role in providing a nice crunch against the soft kway teow.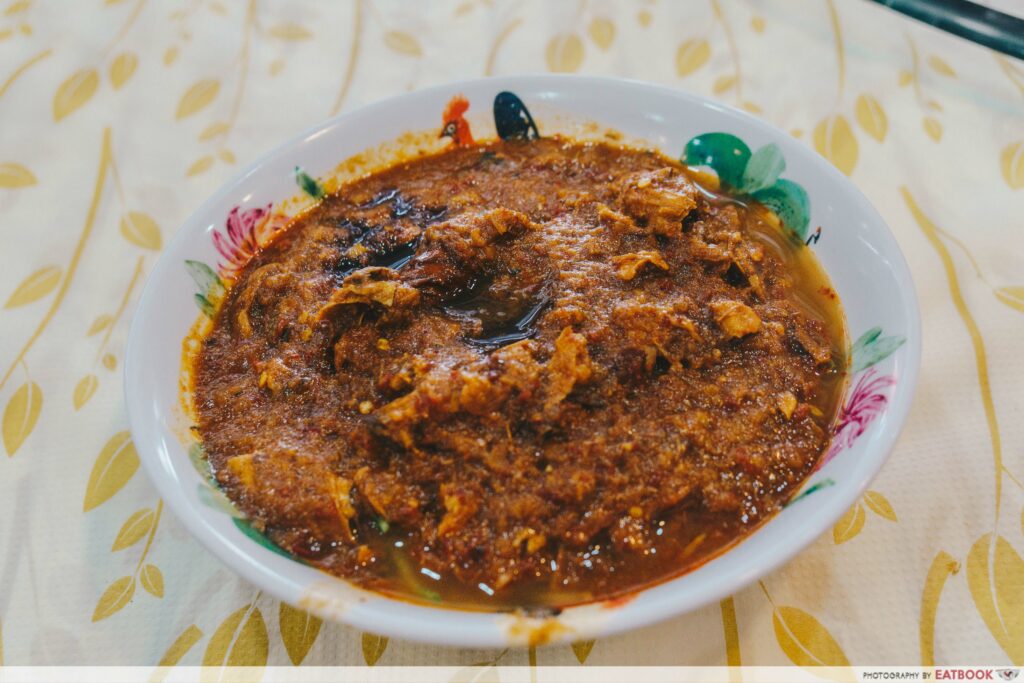 Penang Assam Laksa ($4.80+) is another Penangite-favourite. At first glance, it looked unimpressive with the lack of colours. Unlike other assam laksa I've tried before, this bowl was also missing garnishes such as pink ginger flowers, chopped chilli, or mint leaves.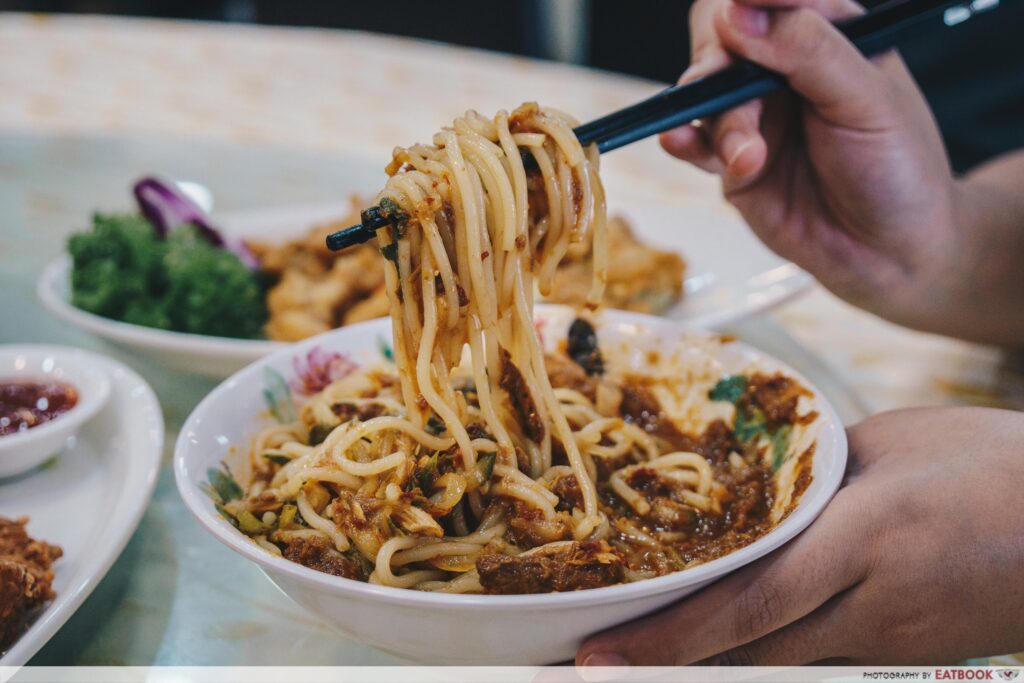 The thick bee hoon was totally hidden under a blanket of minced fish meat. Giving the dish a good stir revealed a clear broth, fish meat, mint leaves, and aromatic essences with promises of deliciousness to come.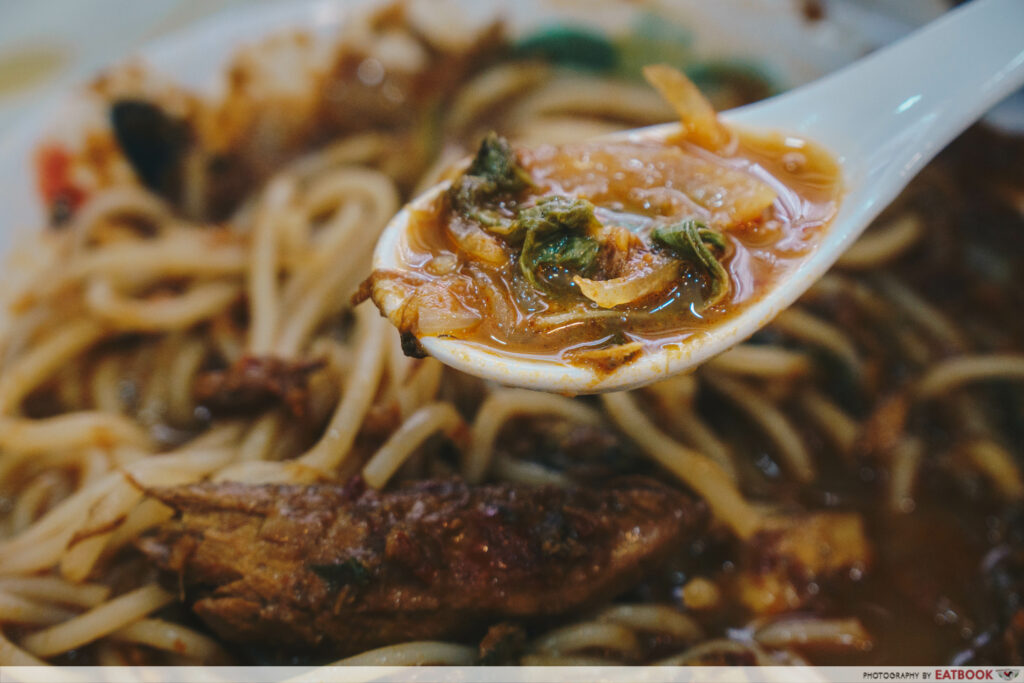 The broth was piquant. Tamarind merged with other spices including turmeric and lemongrass to form a melange of intense flavours that charmed us all. Each spoonful was appetising and it was hard to not finish the laksa to the last drop.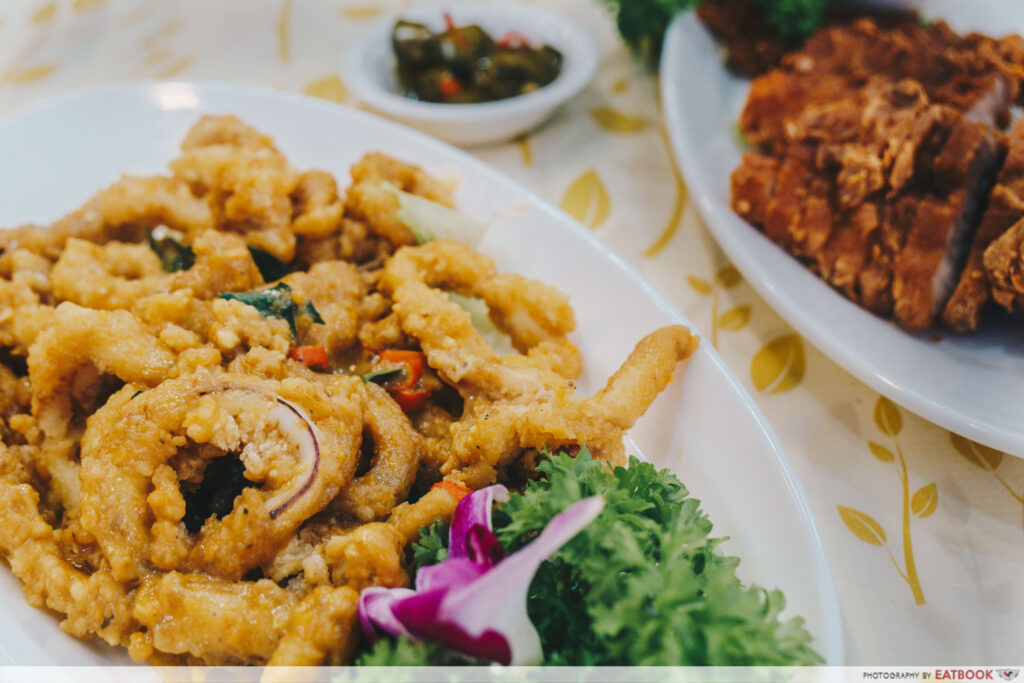 We were also recommended the Fried Sotong With Salted Egg ($15+). When it came, it lifted our spirits in terms of colour and scent. The dish was a golden yellow, and the fragrance was mouth-watering.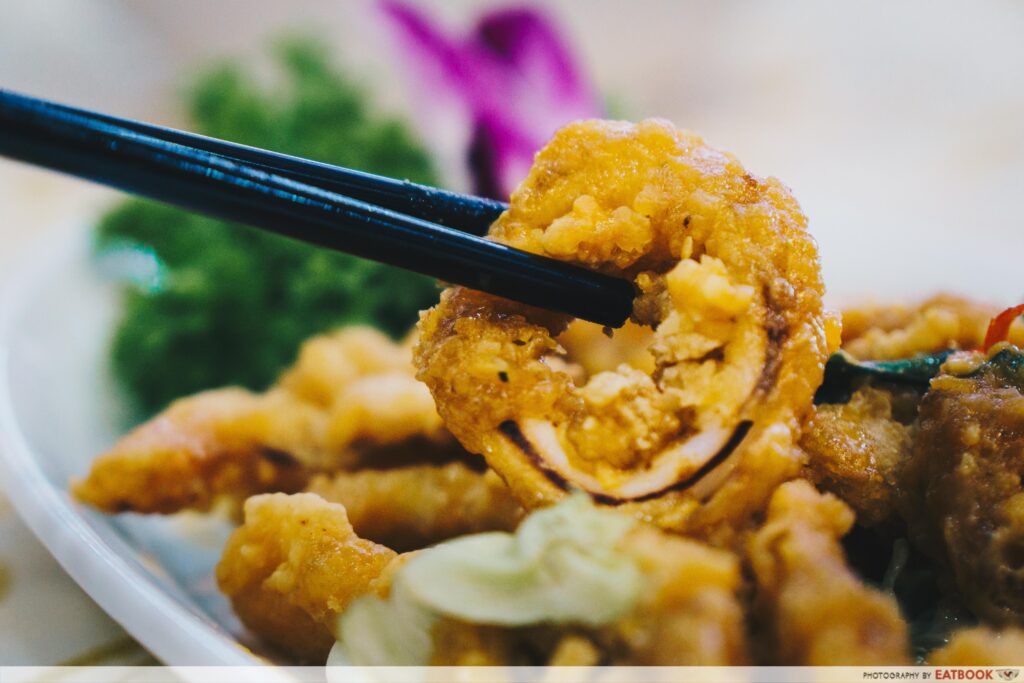 Despite the heavy salted egg sauce, each fried sotong held a good crunch. The savoury salted egg sauce, along with mild heat from chopped chilli and flavour from curry leaves made a winning combination. This salted egg dish is the best, if not one of the best ones I've eaten thus far.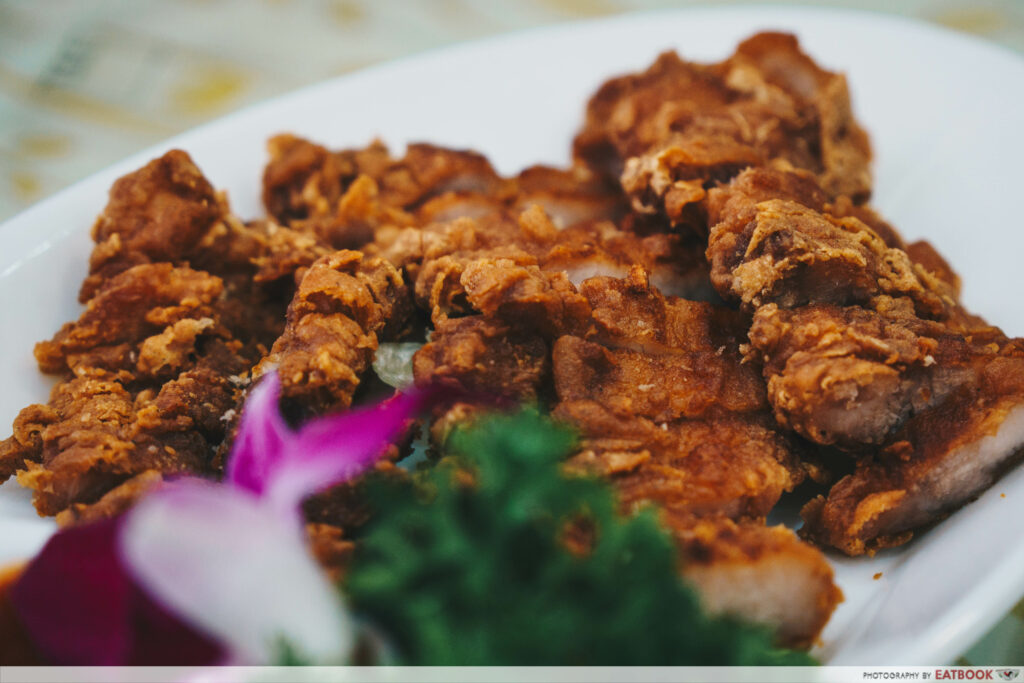 Another must-order is their Fermented Pork Belly ($12+). Instead of the dark red batter, this deep-fried dish came in a shade of delicious brown.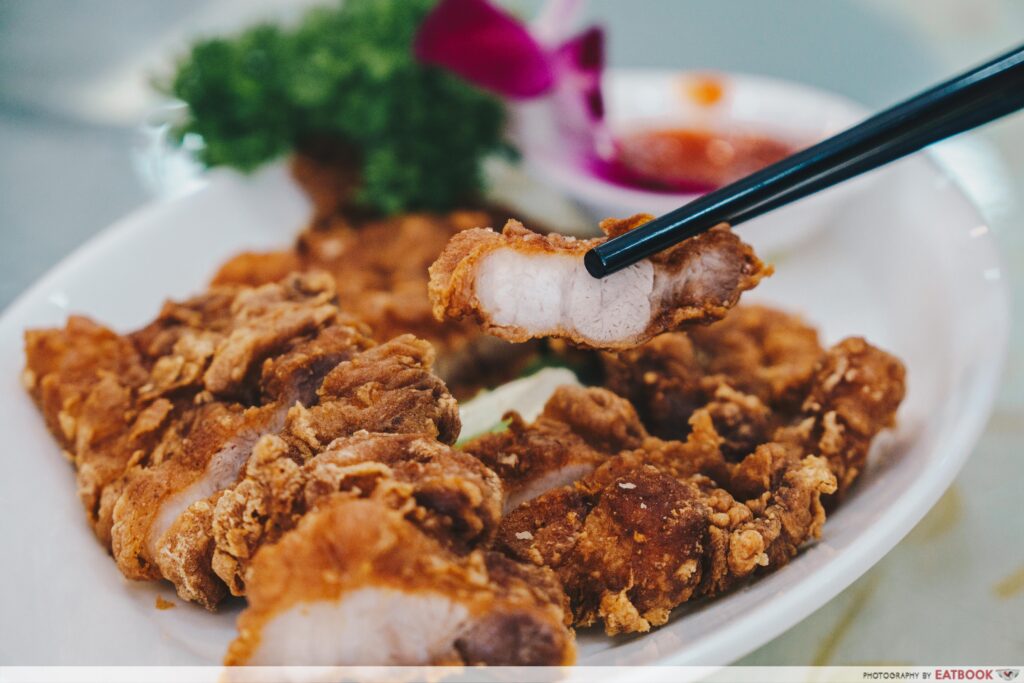 When you bite through them, the first sensation is the crunch, then you are into succulent, juicy meat. Sadly the flavour of fermented red bean curd was missing. Even though it was lacking the robust punch of flavour I was looking forward to, each fried morsel was still extremely addictive. The ratio of meat to fat was on point, making me wish for another bowl of steamed rice.
Ambience at Penang Seafood Restaurant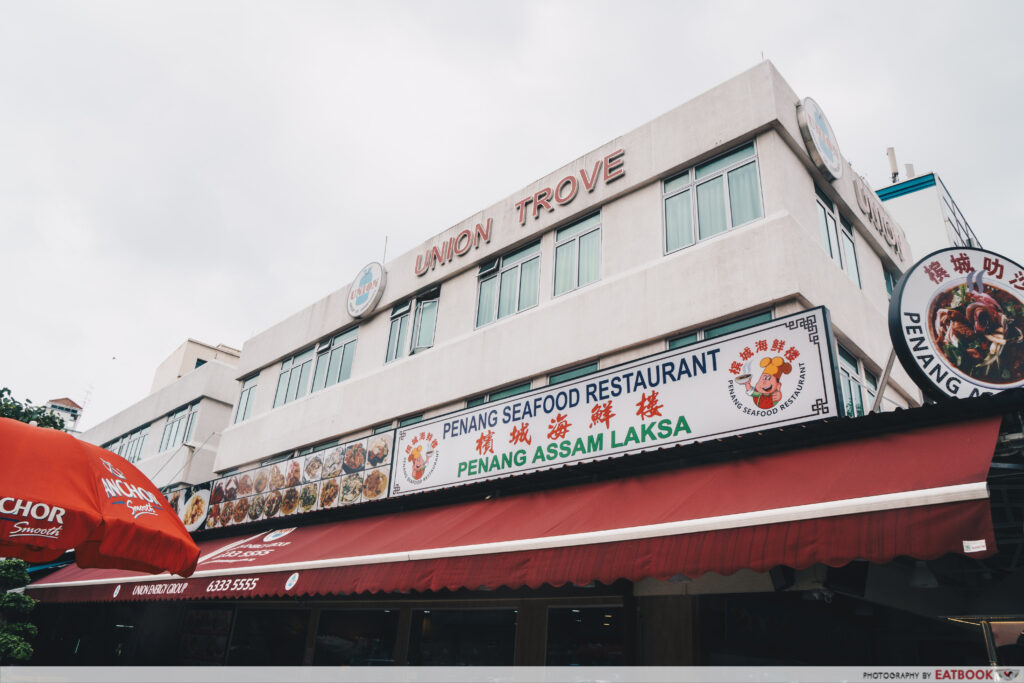 Penang Seafood Restaurant is a stone's throw away from Aljunied MRT station. Just a short 4-minute walk and you will find the restaurant sitting at the corner of a stretch of retail shops. There are both huge tables indoors and outdoors. Do note that smaller groups might result in you sharing your table with others.
The verdict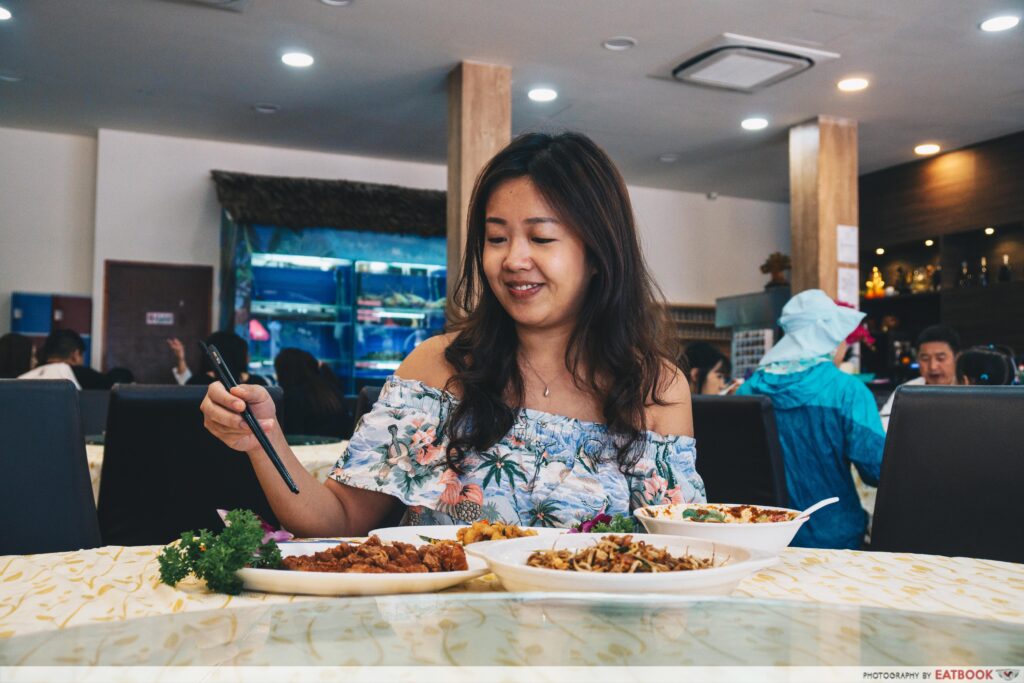 Penang Seafood Restaurant definitely makes it to my list of places to dine at with my family. The prices are justified and dishes were well-seasoned. Not only that, the extensive menu is sure to have something for everyone.
If you are looking for more good food in the east, check out these Paya Lebar food places, or Geylang supper spots.
Address: 32/34 Aljunied Road, Singapore 389817
Opening hours: Daily 11am to 11:55pm
Tel: 6841 3002
Website
Photos taken by Vanessa Teo.
This is an independent review by Eatbook.sg.
10 Paya Lebar Food Places Serving Ban Mian, Fried Quail And Claypot Laksa
Summary
Pros
– Dishes were well-seasoned
– Located a short walk away from Aljunied MRT Station
– Good for groups
Cons
– Have to share tables with others if your group is small
Recommended Dishes: Penang Fried Kway Teow ($5+), Penang Assam Laksa ($4.80+), Fried Sotong With Salted Egg ($15+)
Opening Hours:
Daily 11am to 11:55pm
Address: 32/34 Aljunied Road, Singapore 389817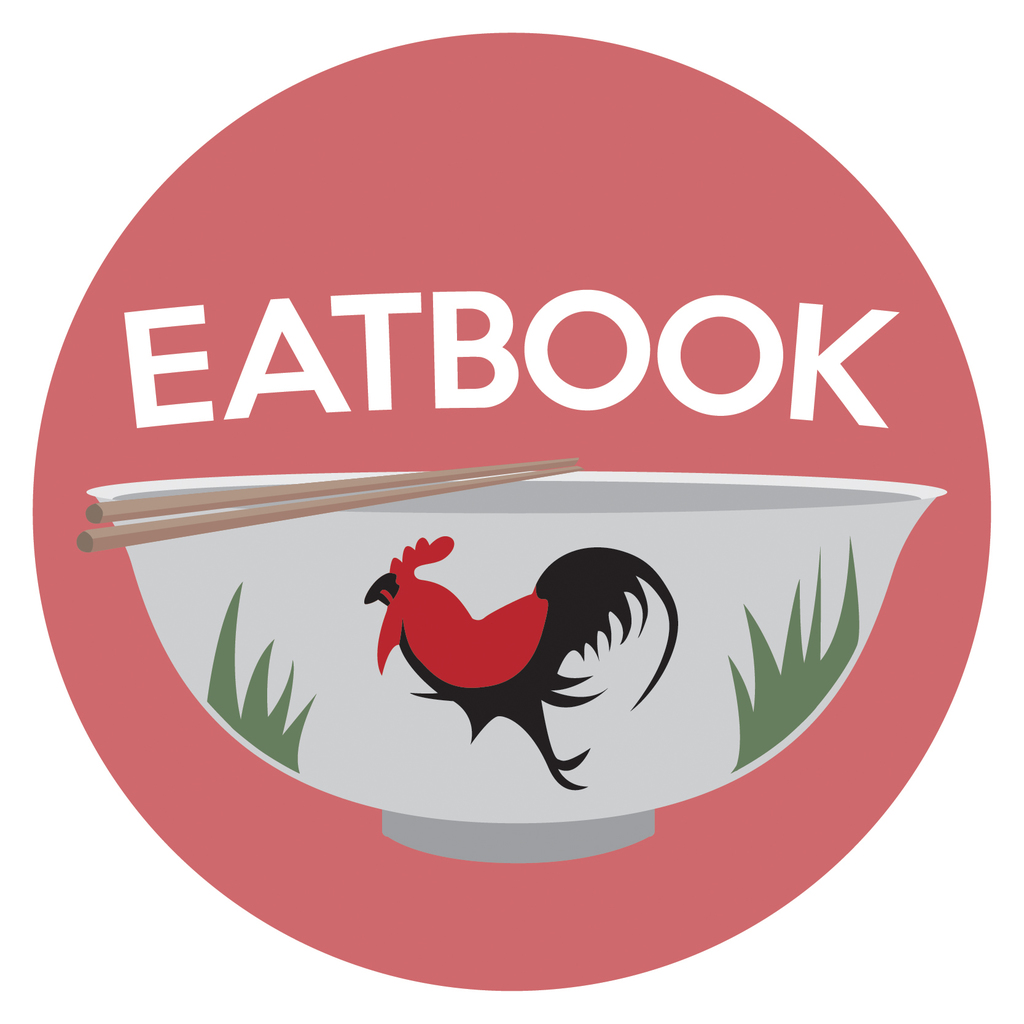 Drop us your email so you won't miss the latest news.