Playmade's new chocolate boba and Horlicks milk tea
Playmade has announced two new items on their menu: cocoa boba pearls, and Horlicks Milk Tea.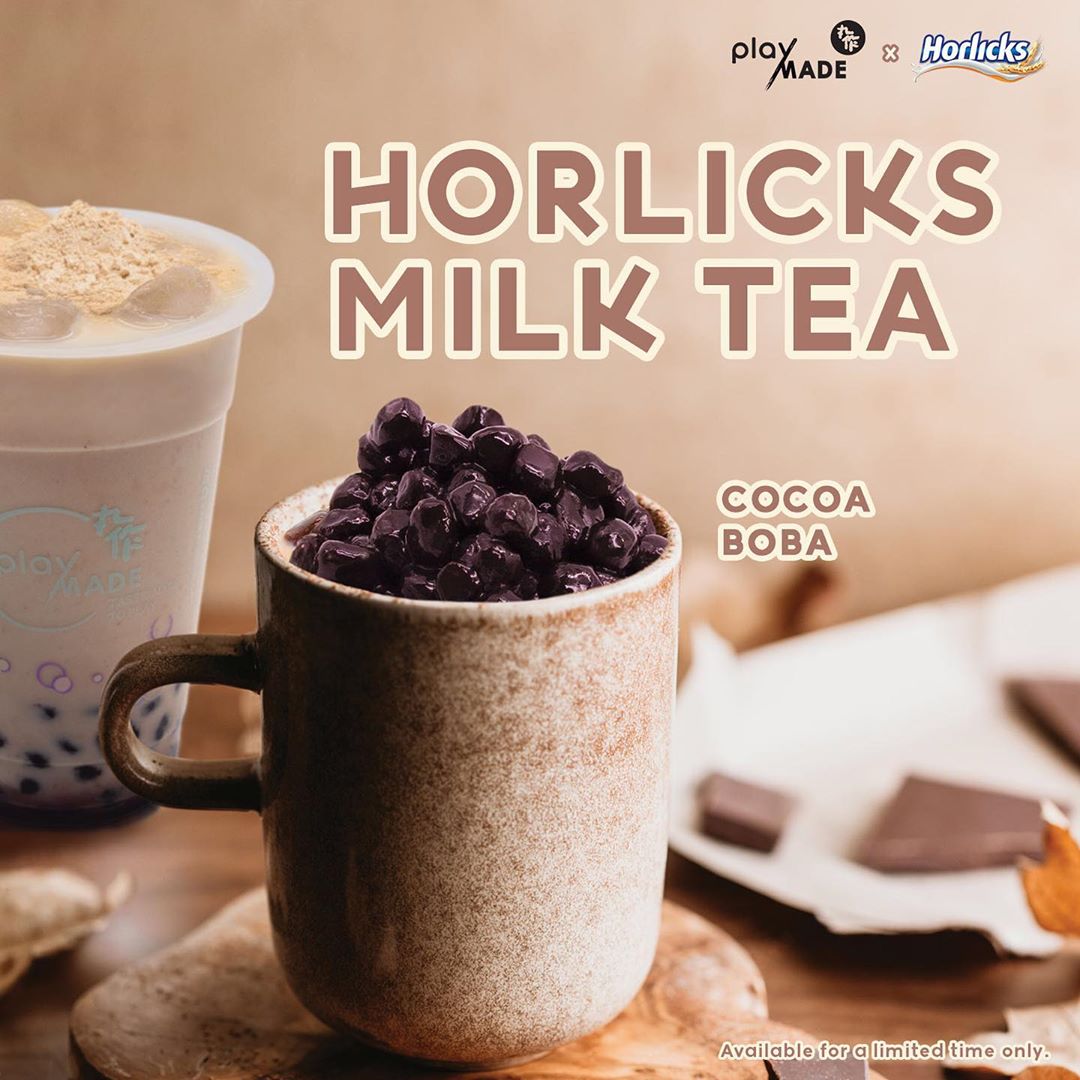 Image credit: @playmadeonezo
As with all seasonal launches, the Playmade cocoa boba pearls and Horlicks Milk Tea will only be available for a limited time. The milk tea recipe is a collaboration with the Horlicks brand, and sees Playmade's signature milk tea get upgraded with a dose of malty Horlicks. The Horlicks Milk Tea is priced at $4 for medium, and $5.50 for a large.
The cocoa boba, on the other hand, will combine rich, chocolatey cocoa with the QQ texture of Playmade's pearls, adding a dose of sweetness to your order. Get the pearls at an additional $1 for a medium drink, and $1.50 for a large.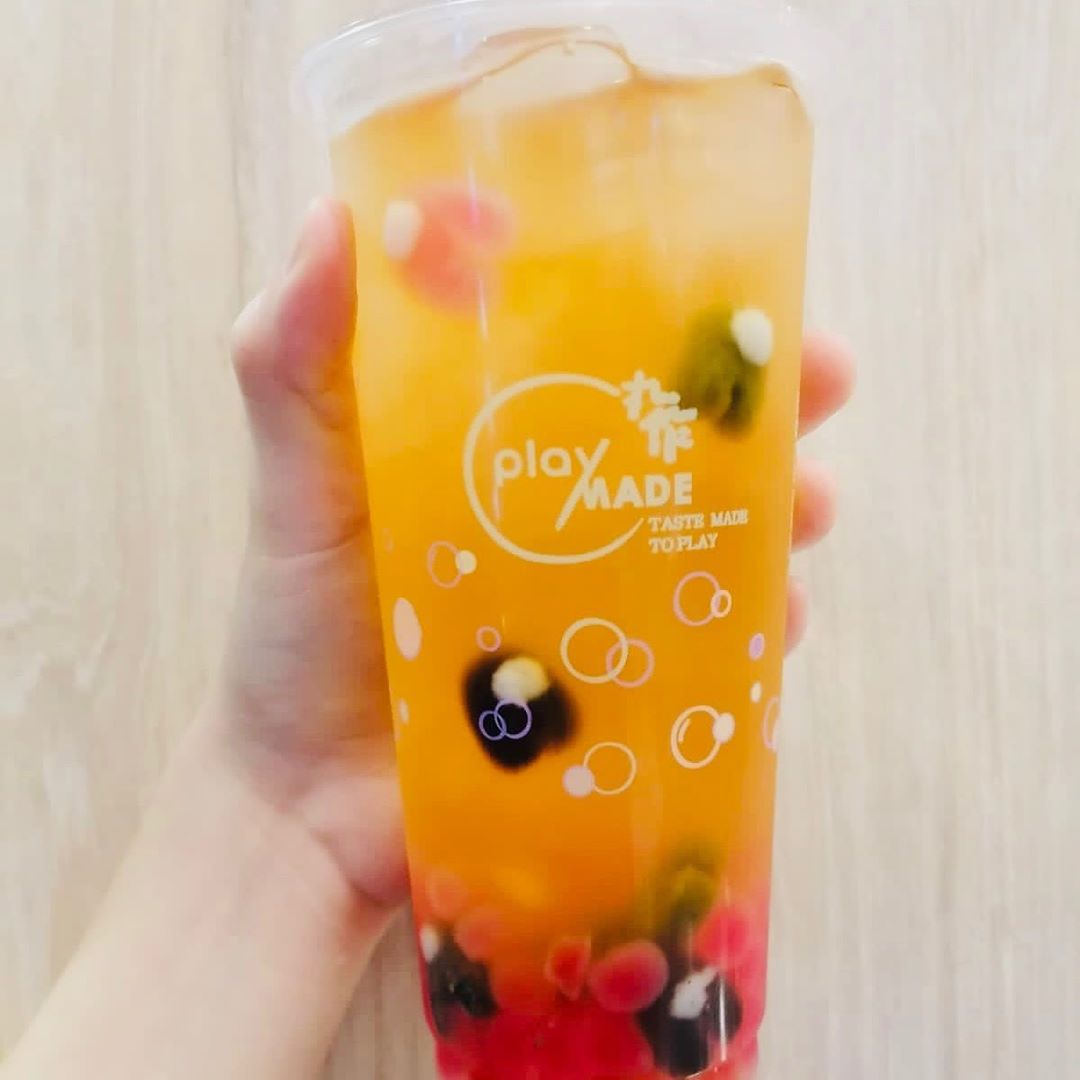 Image credit: @playmadeonezo
The arrival of these new pearls was teased on Playmade's Instagram, where they made boba pearls designed like the characters in Among Us, with the new flavour in the mix.
The new Horlicks milk tea and cocoa boba are available at all Playmade stores islandwide, while stocks last.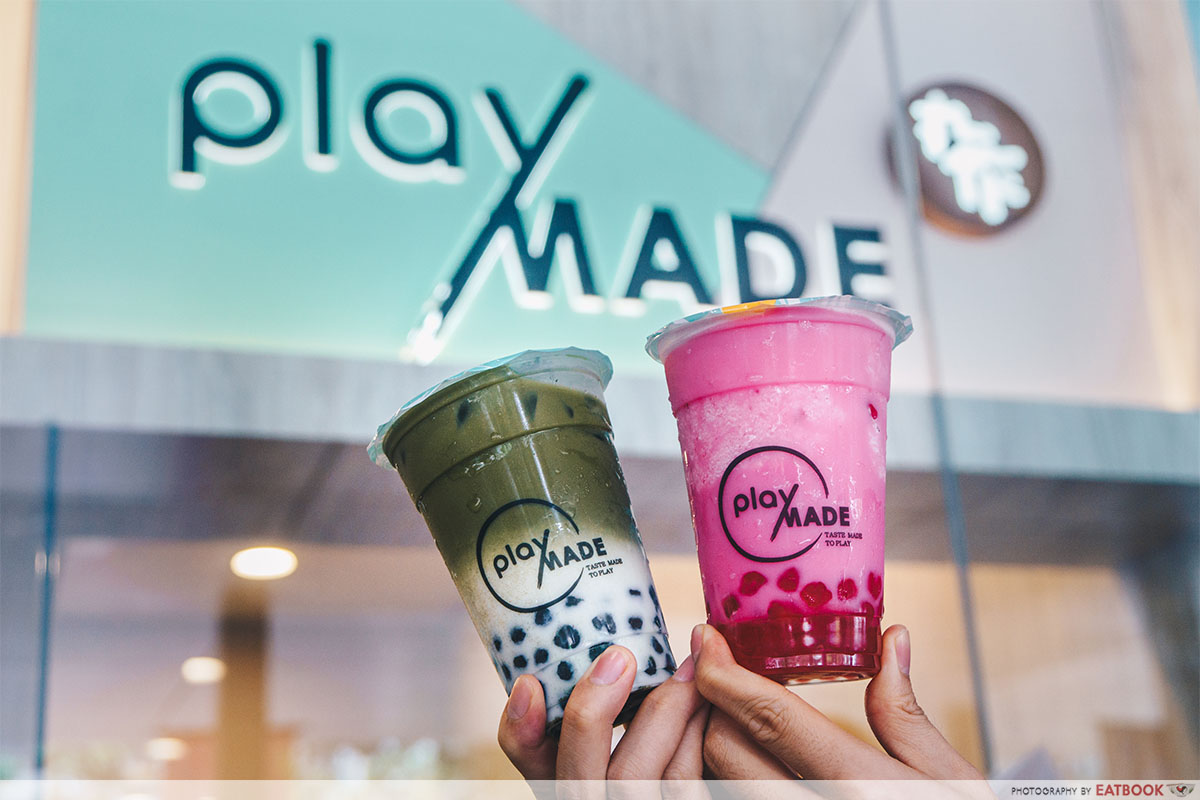 For those who don't know, Playmade is a bubble tea franchise from Taiwan best known for its menu of flavoured pearls handmade from scratch. Though its regular boba line features flavours like Black Sesame, Pink Cactus, Burnt Caramel, and White Pearls, they do have seasonal inclusions. Most recently, they launched grape boba, which was accompanied by a Yakult series of teas.
Playmade Has New Limited-Edition Yakult BBT Series And Grape Boba
In other Playmade news, the bubble tea store recently opened a new outlet at Northpoint City in Yishun, on level one, so Northsiders won't have to feel excluded from getting to try the new menu items.
If you enjoy your bubble tea with a side of more sweets, check out our list of orh nee desserts you can't miss in Singapore, including taro croissants and yam sago.
16 Unique Yam Desserts To Try, Including Orh Nee Mille Crepe And Taro Croissants
Otherwise, check out Happy Ice's new range of bubble tea-inspired ice creams, where they have a taro and brown sugar boba flavour. The ice creams include real chewy pearls!