---
Affordable popiah places to check out in Singapore
---
A popular dish among many, there is just something innately satisfying about sinking your teeth into a roll of plump and juicy popiah. In Teochew, 'popiah' means 'thin pancake' – representative of the paper-thin popiah skin made from wheat flour that wraps around a filling of cooked jicama, vegetables and prawns. A deep-fried version of the popiah is the spring roll. For your next popiah fix, check out these popiah places around Singapore!
---
1. Kway Guan Huat Joo Chiat Original Popiah & Kueh Pie Tee
---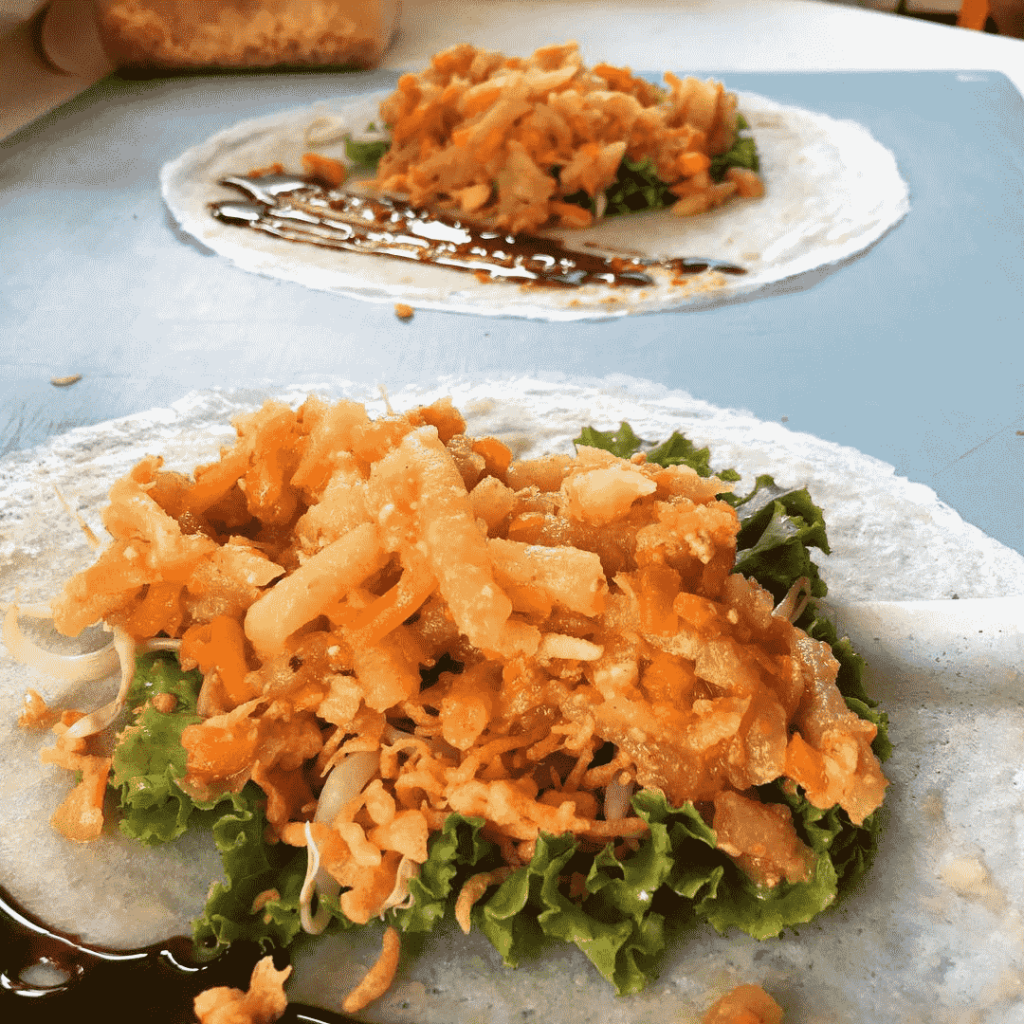 Image credit: @figgles
If you are a true popiah lover, then you really have no excuse for not having tried popiah at Kway Guan Huat Joo Chiat Original Popiah & Kueh Pie Tee. They are halal-certified and have been around since 1938. Each Popiah goes at $2.50.
If you prefer to DIY your own popiah, you can order a claypot of popiah ingredients that comes with a free-flow of their housemade popiah skins. For those interested in how they make their paper-thin popiah crepes, you can head down on weekends to watch the popiah skin makers from 8:30am to 11am.
Address: 54 Joo Chiat Place, Singapore 427778
Opening hours: Daily 9am to 2pm
Tel: 9620 2000
Website
Menu
---
2. Glory Catering
---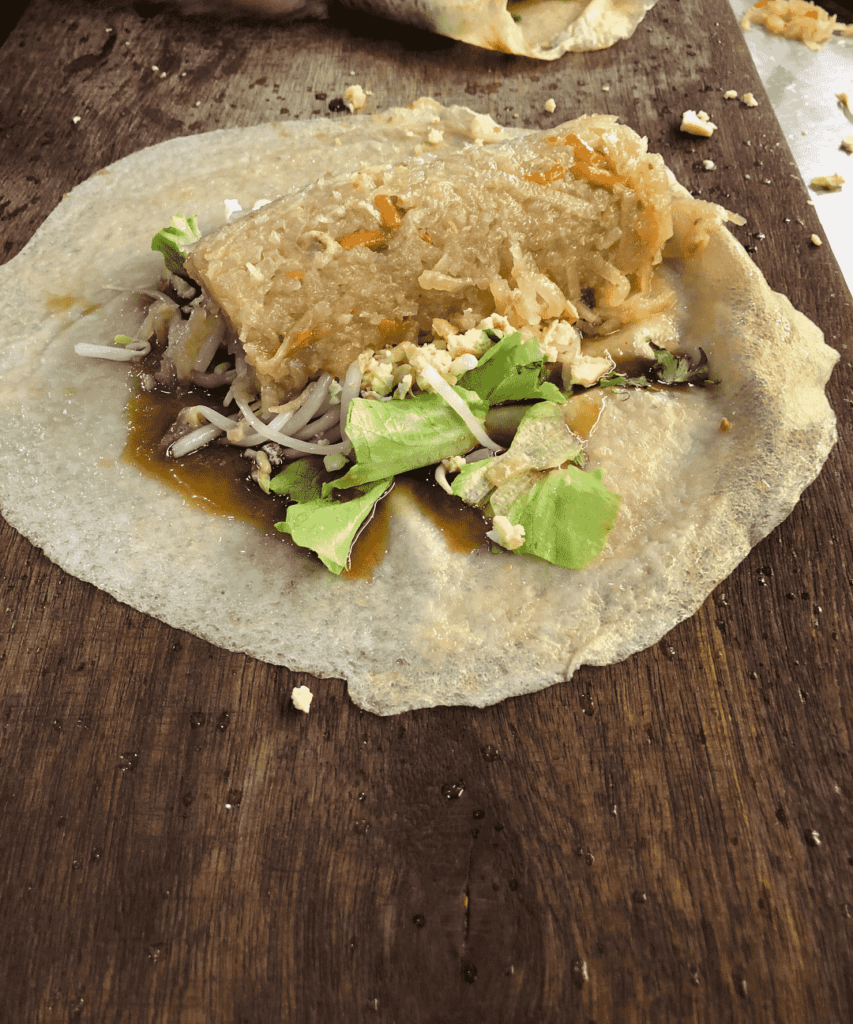 Image credit: @peklay_snoopy_ye
Glory Catering focuses on serving up simple Peranakan delights. While popiah chains in Singapore are aplenty, Glory Catering distinguishes themselves by their sauce – so if the sauce is your favourite part of the popiah, then the popiah here is for you. Though $3 per Popiah may seem like a bit of a stretch, you will not be left feeling shortchanged with their fresh ingredients used.
One other feature of Glory's popiah is that instead of using the typical wheat flour popiah skin, they use egg roll wrappers instead. With a stronger eggy taste, the skin is also chewier and feels almost 'elastic'.
Address: 139 East Coast Road, Singapore 428829
Opening hours: Tue-Sun 8:30am to 8:30pm
Tel: 6344 1749
Website
---
3. Fortune Food
---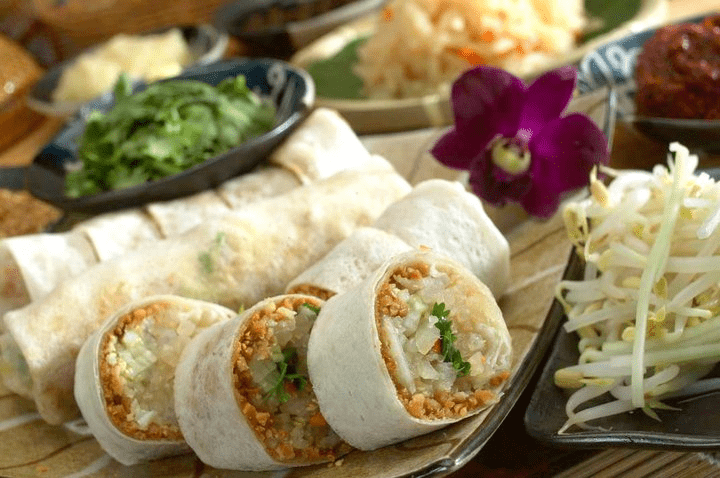 Image credit: Fortune Food's Facebook page
Fortune Food prides themselves on their quality handmade popiah skin, and have both delivery and self-pickup options. With egg yolks as the main protein source, their popiah party set goes at $24 for 15 rolls. Although they started as a hawker stall in Geylang Bahru, they are now suppliers to other popiah stalls in hawker centres.
Fortune Food has expanded to include kueh pie ti ($28 for 50 pieces), ayam koro bun – braised chicken thighs in steamed buns ($32 for 15 pieces), muah chee ($28 for 50 servings), and even laksa ($43 for 18-20 bowls) in their catering menu. There will definitely something for everyone.
Address: 3017 Bedok North Street 5, #01-13, Gourmet East Kitchen, Singapore 468121
Opening hours: Daily 8am to 6pm
Tel: 6243 2118
Website
List of all outlets
---
4. Good Chance Popiah Eating House
---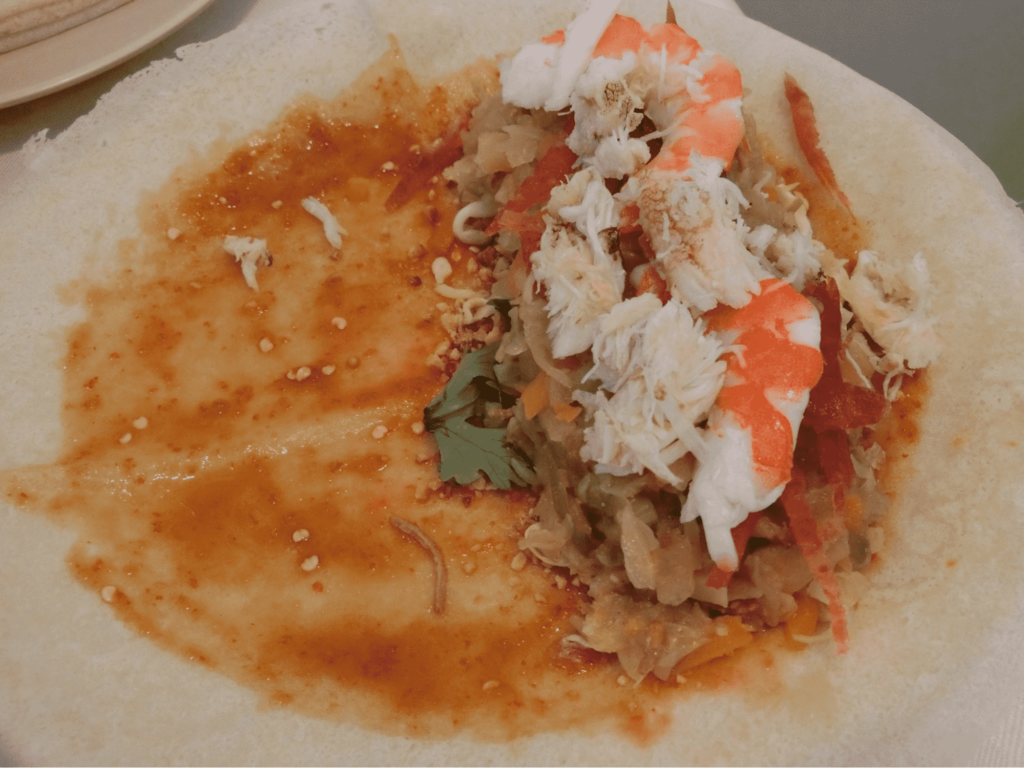 Image credit: Good Chance Popiah Eating House's Facebook page
Good Chance Popiah Eating House is a third-generation family business that opened more than 30 years ago. They specialise in Hokkien-style popiah. What makes Hokkien popiah different is that the jicama mixture that fills the popiah consists of bamboo shoots, carrots, long beans and dried shrimp – which may not be found in traditional rolls. The chilli served here has a tinge of ma la spice that leaves a slight numbing sensation on your lips.
The Small DIY Popiah Set is priced at $19.90 and is good for six rolls of popiah. If you want more premium ingredients, you can add $4.80 for lup cheong and $6.80 for prawns or crab meat. Good Chance also offers several other iconic zi char dishes like Dark Hokkien Mee ($8.80).
Address: Block 149 Silat Avenue, #01-58, Singapore 160149
Opening hours: Tue-Sun 11am to 2:30pm, 6pm to 9:30pm
Tel: 6271 0698
Website
---
5. Old Long House Popiah
---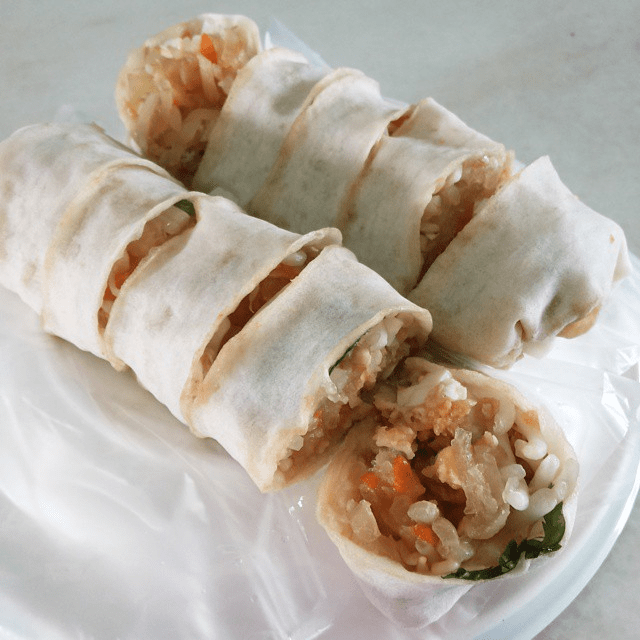 Image credit: @jennylikestoeat
Old Long House Popiah is one of the oldest popiah shops in Singapore. Their housemade popiah skin is delectably soft and chewy. One thing unique about this popiah eatery is their addition of crispy golden bits to the popiah roll. These bits replace peanuts to add texture and a crunch to the dish.
If you are thinking of hosting a popiah party, Old Long House also sells their skin and fillings for DIY popiah as well.
Address: 22 Lorong 7 Toa Payoh, #01-03, Kim Keat Palm Market & Food Centre, Singapore 310022
Opening hours: Wed-Sun 6am to 2pm
Tel: 9171 7157
Website
---
6. Ann Chin Popiah
---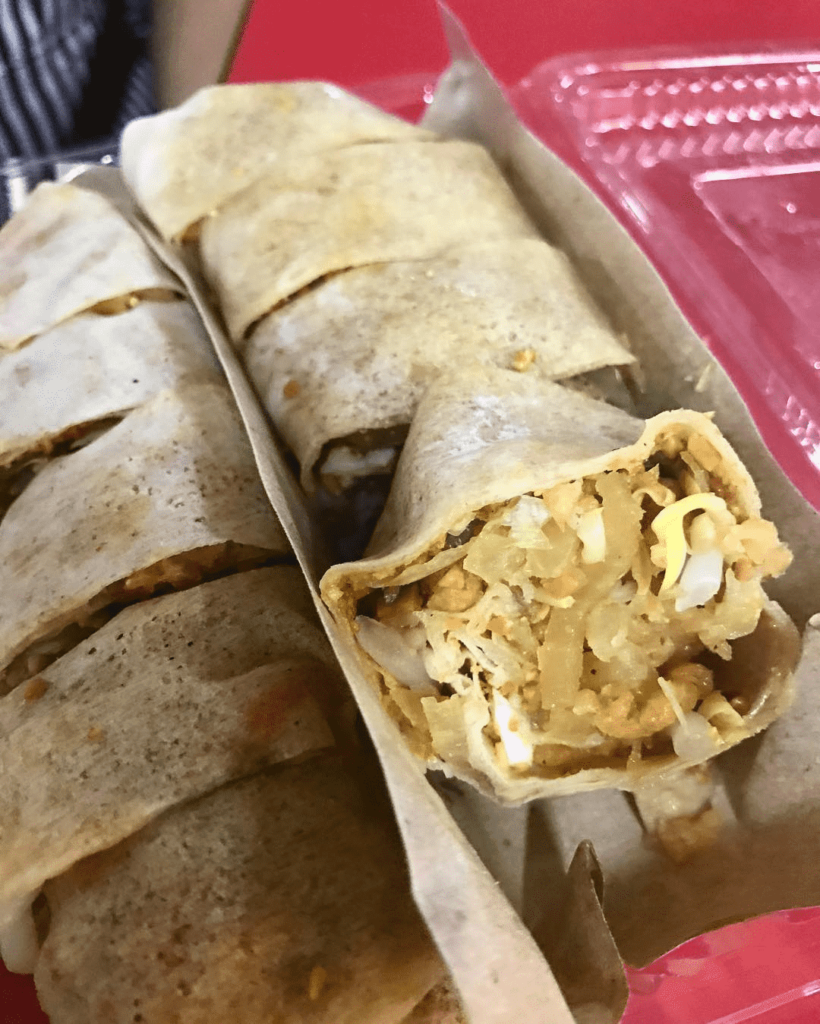 Image credit: @rice_is_forever
Located in the heart of Chinatown, Ann Chin Popiah was first introduced in 1958 by Mr Lim Kam Chwee. If you like your popiah to be a little on the sweeter side, Ann Chin's popiah would be your choice. Each roll of Popiah ($1.60 per roll) is fresh and made-to-order. Ann Chin also recently introduced their Fried Spring Rolls ($1.60 per piece) that are offered in three distinct flavours – Yam, Radish and Curry. The Popiah Party Set go at $32, while their Kueh Pie Tee Party Set go at $42.
Address: 530 Ang Mo Kio Avenue 10, Singapore 560530
Opening hours: Daily 9am to 8pm
Tel: 8189 4699
Website
---
7. My Cosy Corner
---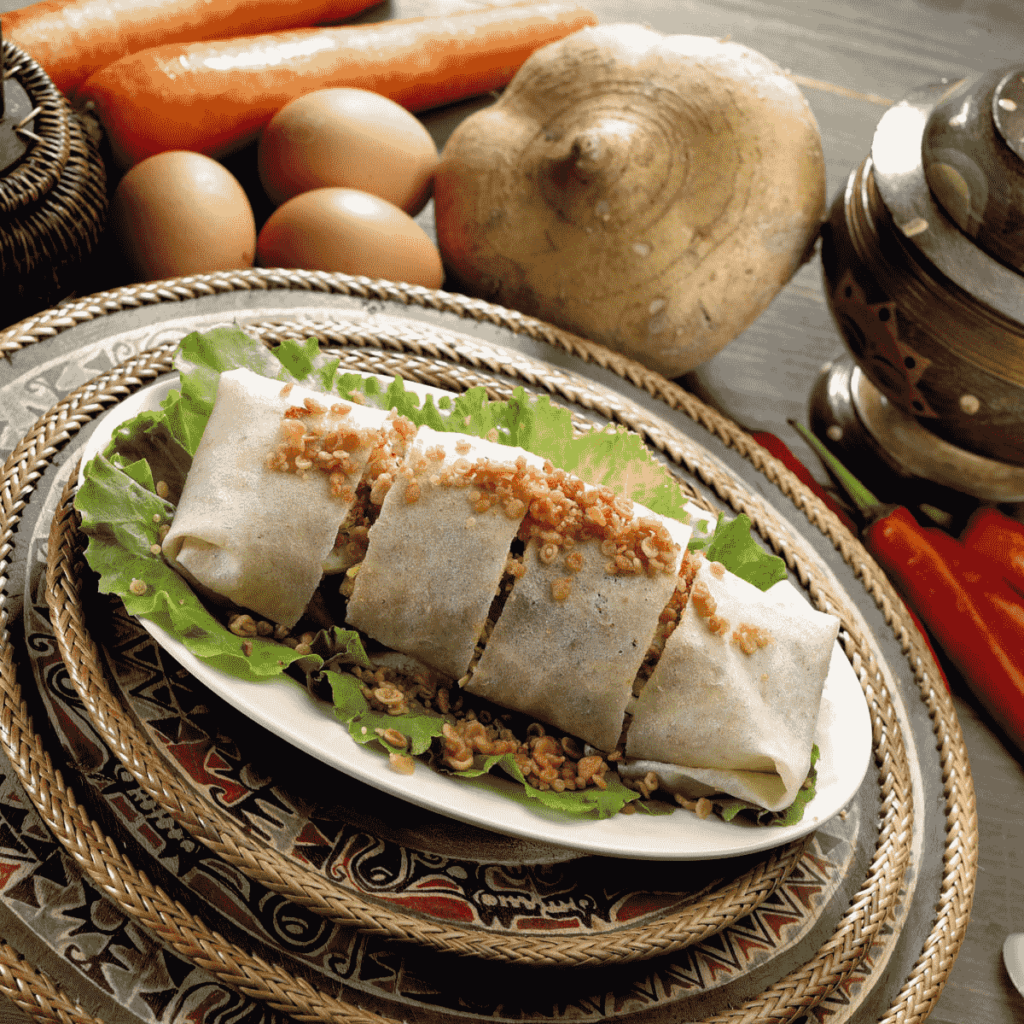 Image credit: My Cosy Corner's website
As its name suggests, My Cosy Corner is tucked away in a corner of Coronation Plaza and gives off a snug ambience. They specialise in serving good old-fashioned Nyonya cuisine.
The Popiah ($2.50) here is fragrant and packed with well-seasoned ingredients. Though some may see $2.50 as a little overpriced for popiah, but for its flavour, you may even pay for one more! If you feel like having a more substantial meal, they also offer Japanese set meals and local delights like mee siam and mee rebus.
Address: 587 Bukit Timah Road, Coronation Shopping Plaza, Singapore 269707
Opening hours: Mon-Sat 10am to 7pm, Sun 11am to 4pm
Tel: 6463 8286
Website
---
8. Ping Kee Popiah
---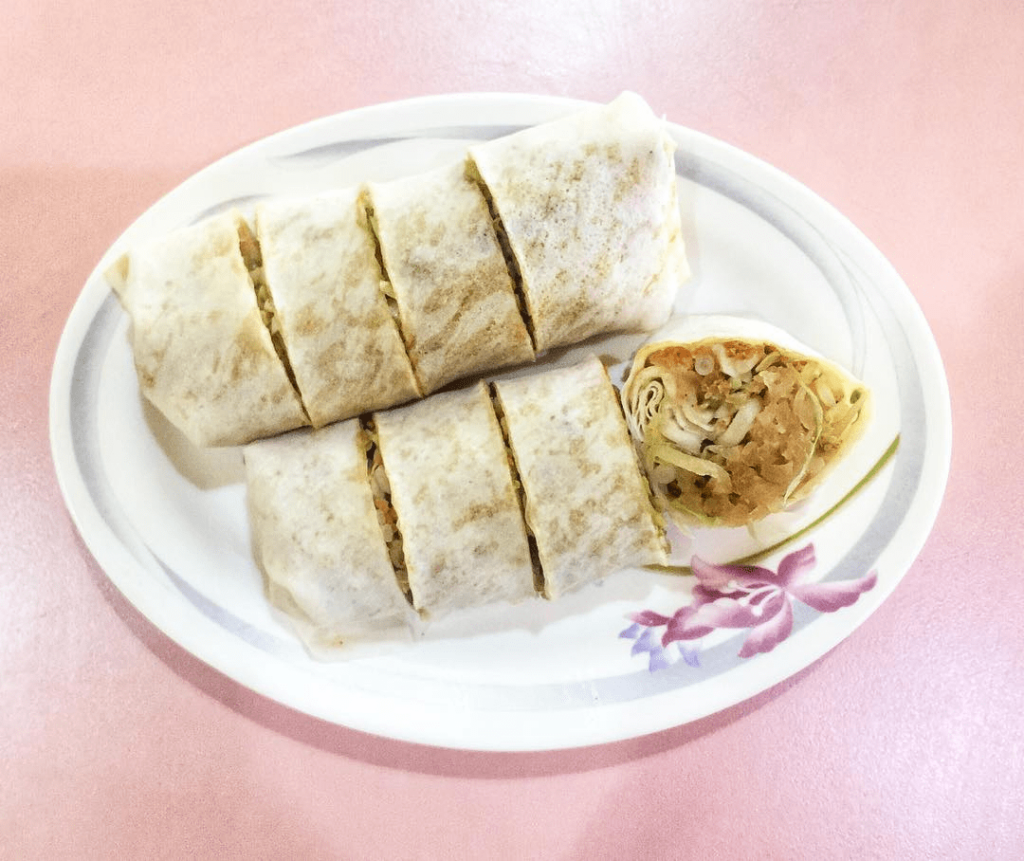 Image credit: @fatboyrich30
If you ask the residents in Upper Thomson where to go for good popiah, they will be sure to point you to Ping Kee Popiah. The Popiah here is sold at $1.50 per roll. The unique addition of lup cheong to the popiah roll is what makes Ping Kee stand out amongst other popiah eateries. Do ask for more chilli to add an extra kick to your popiah roll as their chilli is rather mild.
Address: 590 Upper Thomson Road, #01-32, Sembawang Hill Food Centre, Singapore 574419
Opening hours: Sat-Thur 11:30am to 8pm
---
9. 968 Popiah
---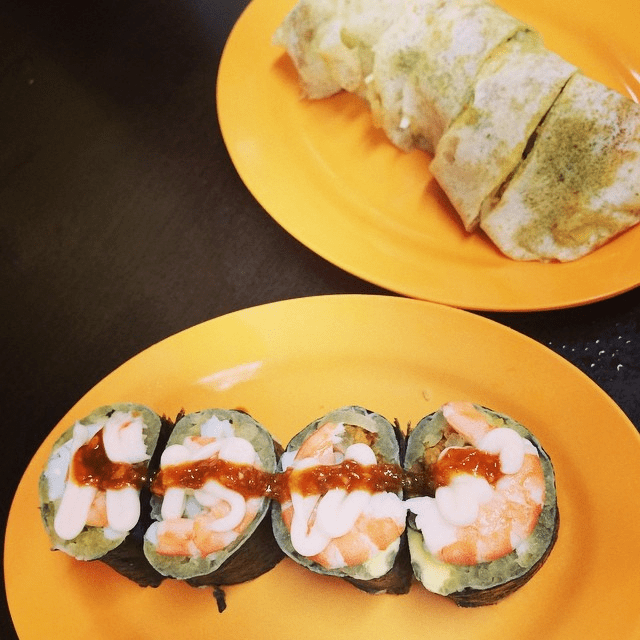 Image credit: @rei_qi
968 Popiah is a humble hawker stall in Whampoa. However, they offer not only the option of a standard Popiah ($1.40), but also the more unique Sushi Popiah ($2.20).
While there are other places which sell sushi popiah, the filling is typically a vegetable salad but at 968 Popiah, the filling is almost identical to that of the standard popiah. The difference is that below the popiah skin, a sheet of nori seaweed was laid under it to imitate the maki sushi. Their housemade chilli had roughly chopped fresh garlic mixed in and added an added kick to the dish.
Address: 81 Whampoa Drive, #01-893, Quek Hong Chuan Eating House, Singapore 320081
Opening hours: Daily 12pm to 8pm
Tel: 9648 9350
---
10. Jit It Thai Sun Popiah
---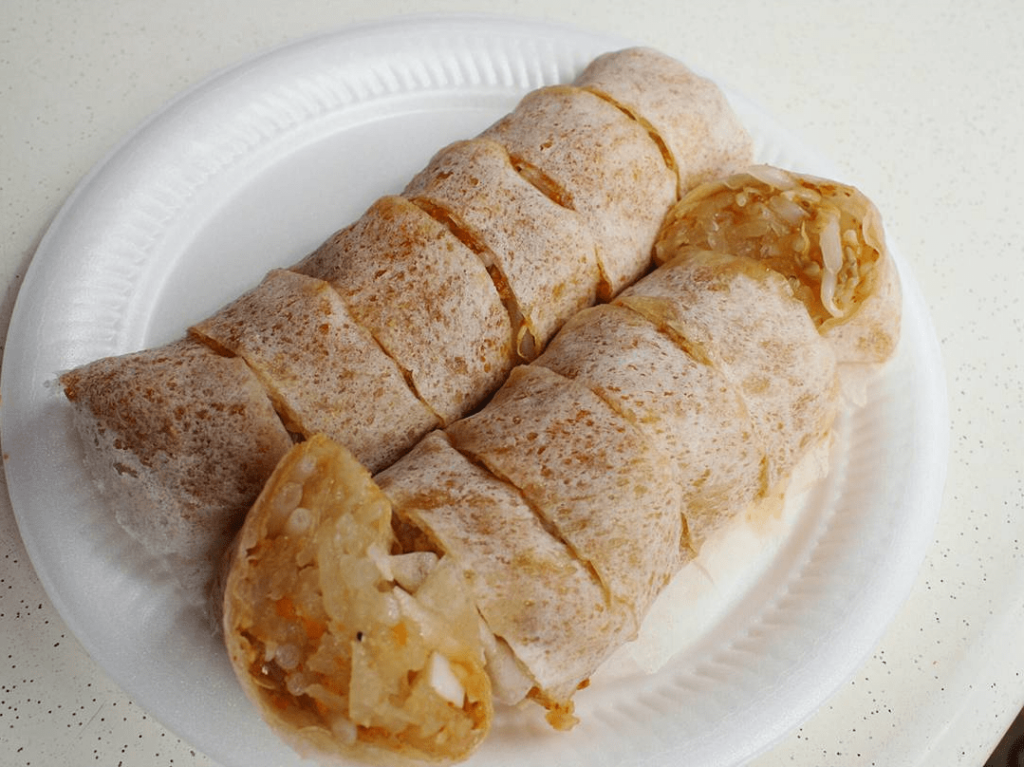 Image credit: @s_14oos2
Popiah at Jit It Thai Sun Popiah is sold at $1.80 per roll. The popiah skin is chewy and is able to hold the ingredients together well without going soggy too fast. The popiah here is on a slightly sweeter side than most, but is well complemented with the savoury filling and chilli sauce. Warning: the chilli from Jit It Thai Sun gives a fiery kick so add more at your own risk.
Address: 449 Clementi Avenue 3, #01-211, Singapore 120449
Opening hours: Daily 12pm to 9pm
---
Bonus 1: Souperstar
---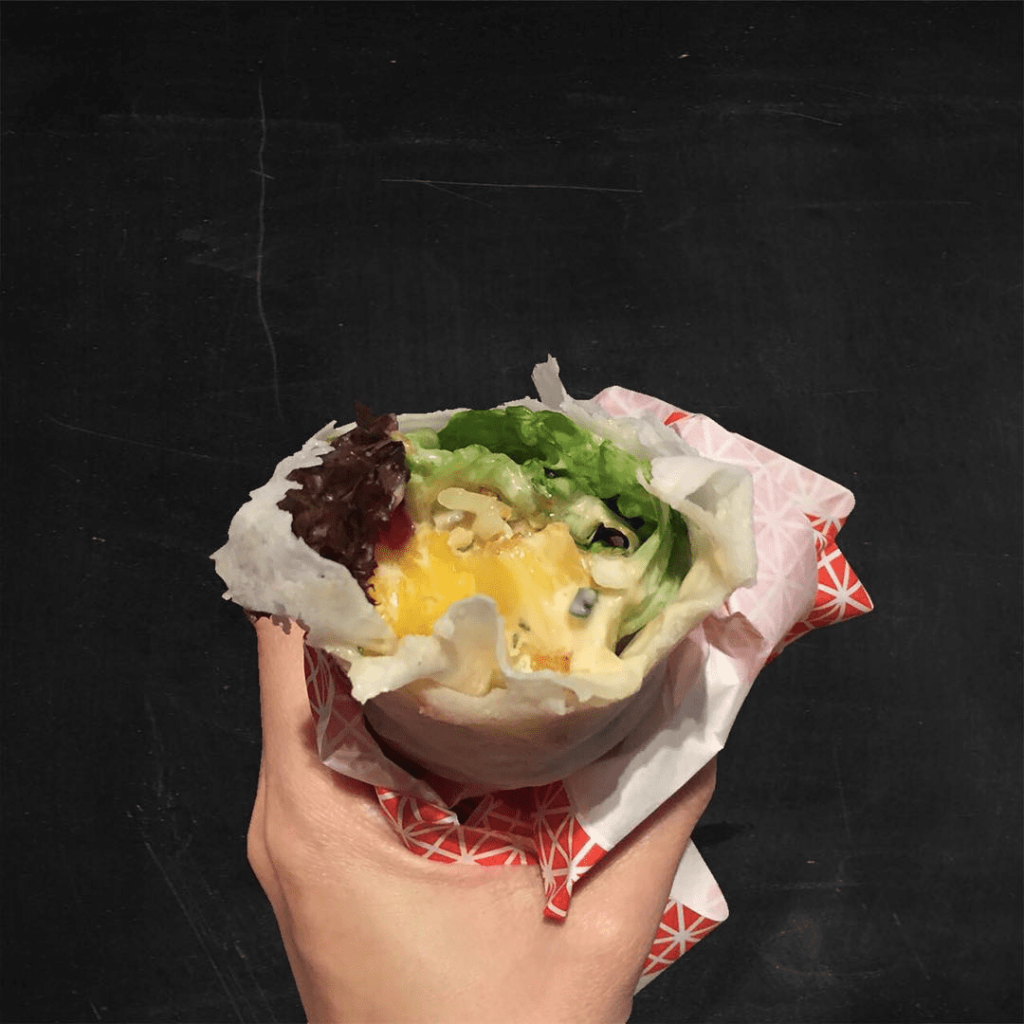 Image credit: @souperstarsg
Souperstar is owned by two sisters who used to help at their parent's family business – Fortune Food, which specialises in popiah skins. The "popiah" at Souperstar is more similar to that of a wrap, but still very much reminiscent of the traditional popiah. Popular orders here are the Traditional Popiah ($2.50) and Thai Chicken Popiah ($3.80). They are rolled tight and served unsliced, which helps in preventing a mess while you eat.
Address: 7 Wallich Street, #B2-31, Tanjong Pagar Centre, Singapore 078884
Opening hours: Mon-Fri 8am to 9pm, Sat 10am to 8pm, Sun 10:30am to 7pm
Website
---
Bonus 2: Mr. Popiah
---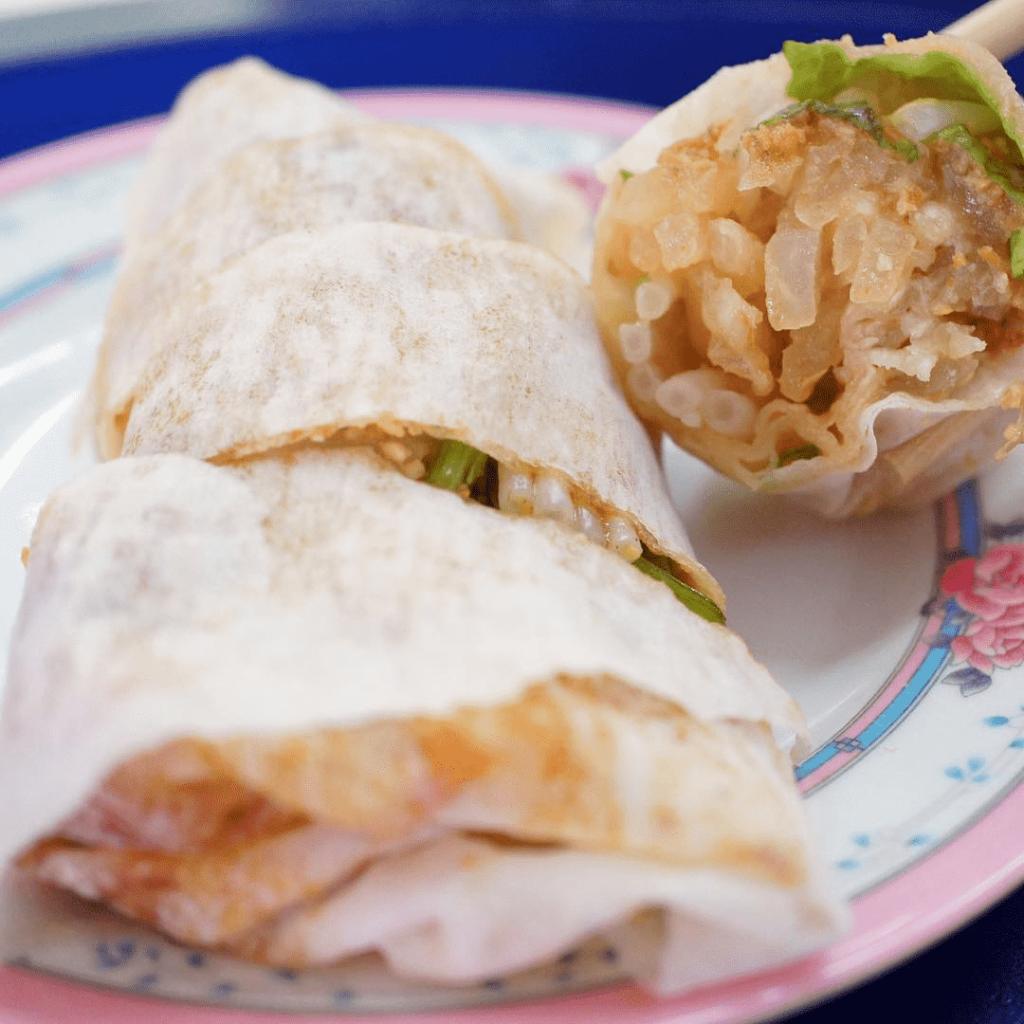 Image credit: @grayishungry
Mr. Popiah was first introduced in 1995 at a humble coffee shop at Bedok North. Overtime, Mr. Popiah attracted and kept loyal customers who frequent their shop for the delicious popiah and the wide range of customisable popiahs that only Mr. Popiah offers.
Mr. Popiah offers a unique option of Sushi Popiah ($4) – popiah wrapped with jicama and vegetable salad with Japanese sauce, and Salted Egg Prawns Popiah ($5) that puts an interesting spin on the traditional popiah. If you prefer to stick to a popiah that you may be more familiar with, order their Nyonya Popiah ($2.70).
Address: 53 Ang Mo Kio Avenue 3, #03-12, Ang Mo Kio Hub NTUC Foodfare, Singapore 569933
Opening hours: Daily 10am to 10pm
Tel: 8288 4598
Website
---
Check out these places to satisfy your popiah cravings
---
Popiah has always been one of the comfort food that I always turn to, but I always feel that it has not gotten enough credit for its worth. It is one of those snacks that are so customisable and versatile. From an in-between meal snack to a appetiser to even a meal if you're looking for something light, it only depends on how ravenous you feel that day.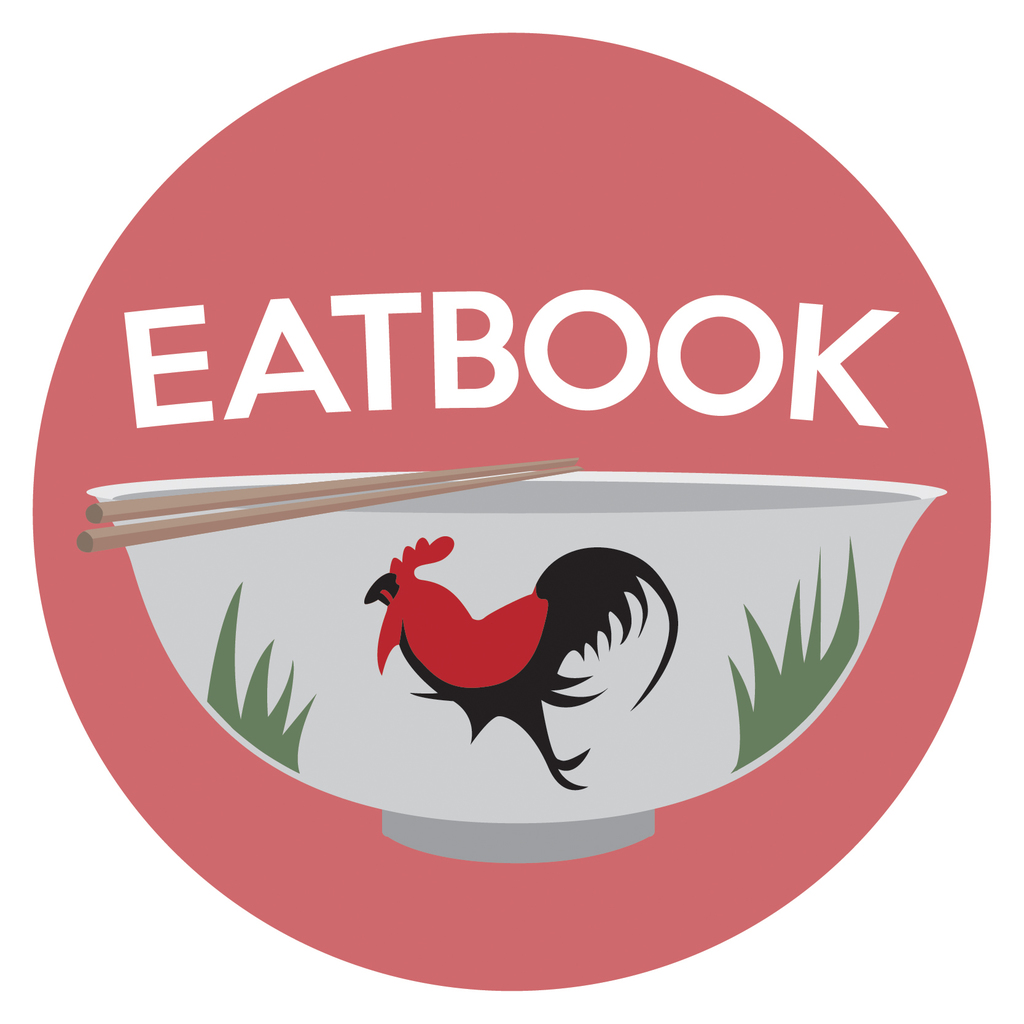 Drop us your email so you won't miss the latest news.