Prawn & Mee redefines a Singaporean classic
The chances of coming across an onsen egg or a mentaiko-laced dish on the menu of modern hawkers today can be eerily high. It's no secret that modern hawkers these days tend to pander towards trendy flavours, forsaking the classic dishes of yesteryear.
My recent visit to Prawn & Mee defied all expectations and instead, casted a bright light on the future of hawkers in Singapore.
Opened by Gladwin Yap and Raphael Sim, graduates of the prestigious Culinary Institute Of America (CIA), this hard-working duo are no strangers to the hawker scene. Previously dishing up Japanese pickled plum porridge at Plum & Rice, which they decided to rebrand to Prawn & Mee, they have since went back to tradition and serve up traditional prawn noodles.
Destroying a popular 2-year old brand might seem puzzling, but the owners felt that change was necessary. They wanted something that's easily appreciated by the elderly folks who commonly patronise the hawker centre, while also catering to diners with discerning palates.
After adopting a time-honoured family recipe from Gladwin, the duo made several improvisations and incorporated Western techniques from their time in CIA and restaurants.
The product is a bowl of noodles that tastes very familiar, yet has an unexplainable element of refinement.
Food at Prawn & Mee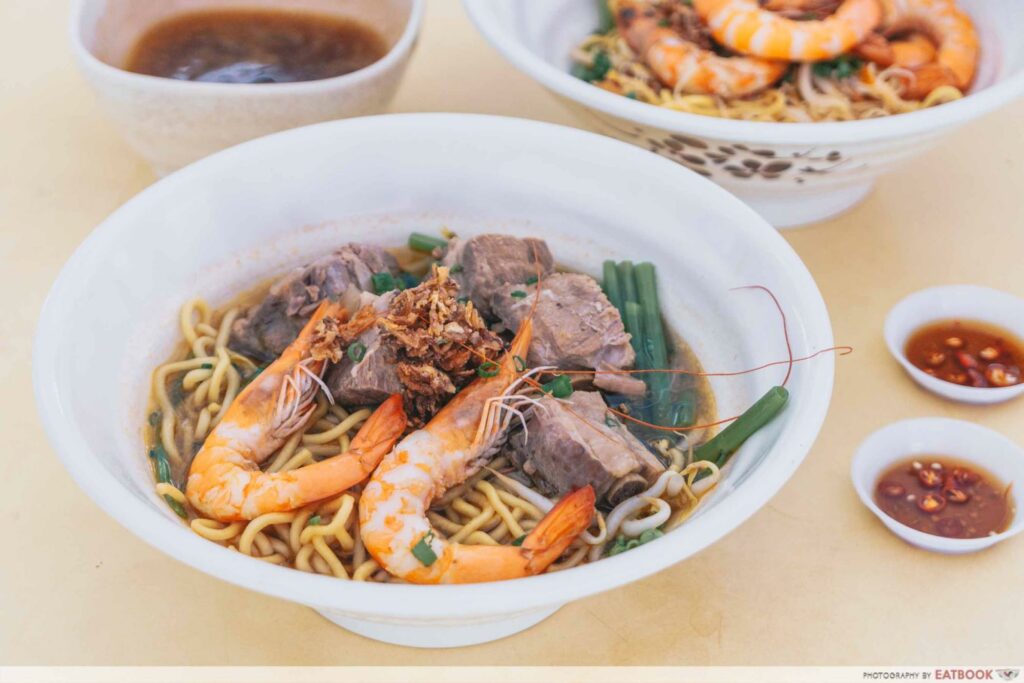 The menu is kept simple, with a total of four options to choose from – dry or wet, with prawns or a combination of prawns and pork ribs to accompany the noodles.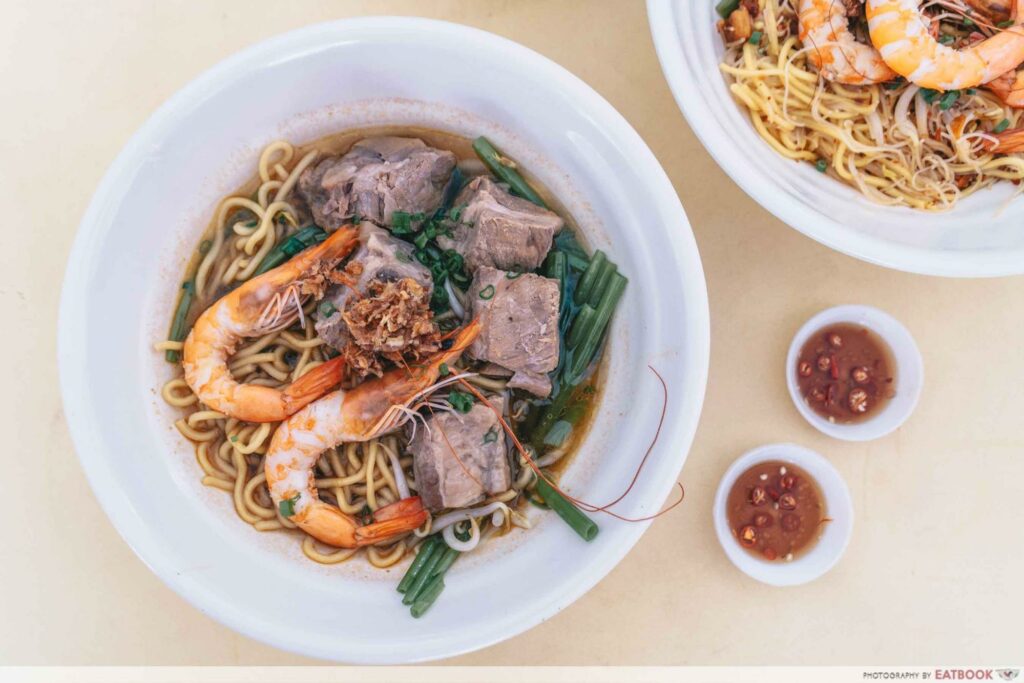 The Pork Ribs Prawn Noodle Soup ($4/$6/$8) was rustically served without any bells and whistles. We ordered the $6 portion and got a generous amount of pork ribs. You won't find anything special in this bowl. Instead, the usual players such as beansprouts, kang kong, prawns, pork ribs, and noodles appear here.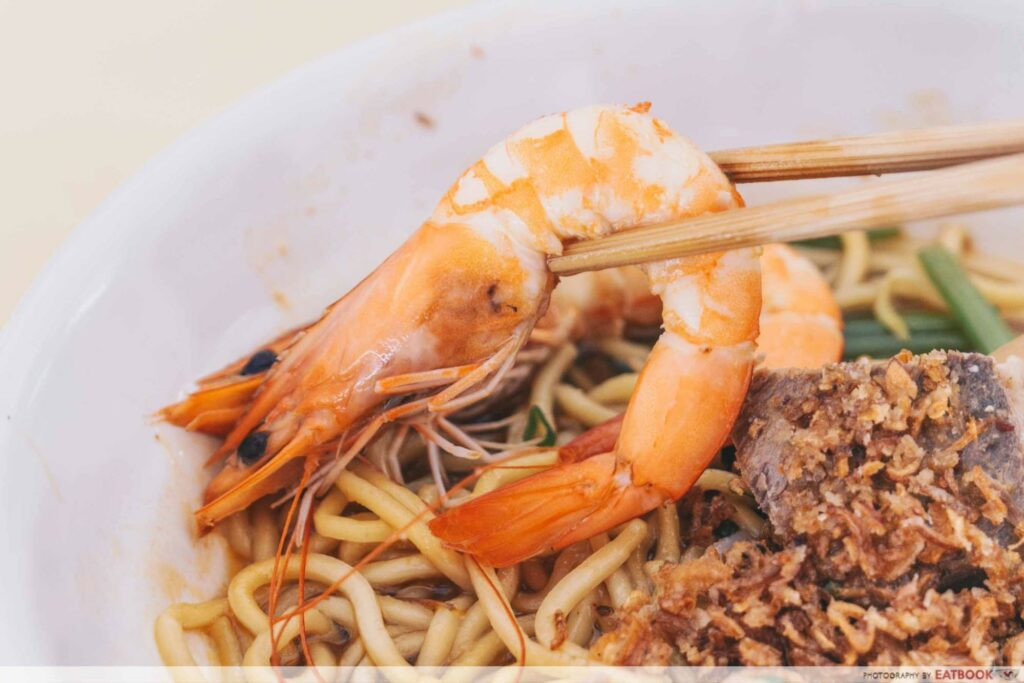 Just like how Japanese chefs are judged on the freshness of their sashimi, the quality of prawns is essential for any respectable prawn noodle store.
An easy way to check for freshness in prawns is its head. Once it dies, digestive enzymes in the head start breaking down, causing the meat to go limp. This also causes the sweet and tasty prawn head "juices" to turn foul and fishy.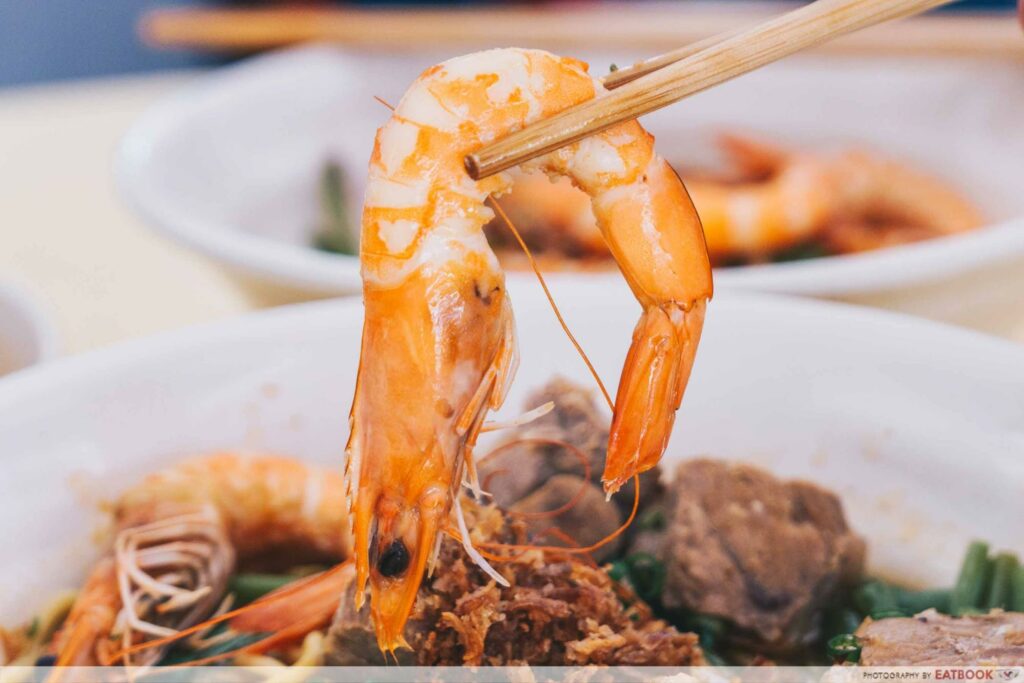 The prawns here were nothing like that, holding on firmly and giving off a rich and creamy burst of flavour when sucked on. The flesh was also excellent, giving off a subtle sweetness and retaining a firm bite to it.
We visited on a weekday and everything was sold out by 12:30 pm, much to the dismay of some diners. We later learned that the quality of prawns on that day was inferior, resulting in a smaller batch being cooked. It's easy to sacrifice quality for profit, but Gladwin and Raphael are clearly not guilty of that.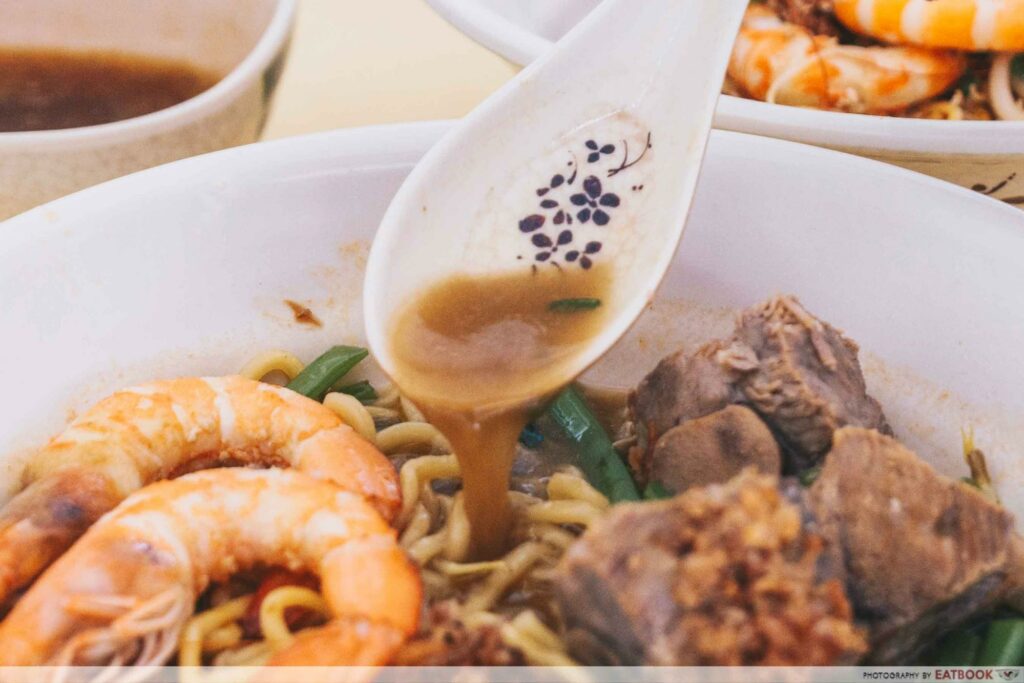 The soup tasted very similar to the ones served at Lobster King Keisuke's, which costs four times more. Rich and boasting an intense shrimp taste, the soup was a definite step above regular prawn noodles.
Upon taking a closer look, the soup was intensely cloudy – a result of boiling prawns for hours. I later learned from Raphael that they use a higher ratio of prawn than other stores, resulting in deeper shrimp flavours.
All good soups start from stock and the ones used here are boiled overnight with pork bones for full extraction of flavours. They also seem to have taken a leaf out of their French culinary training, with loads of mirepoix tossed inside to give an added level of finesse.
The pork ribs here fell right off the bone, making it a breeze to bite or tear apart with just chopsticks alone. Filled with generous strips of fat, it also fared exceedingly well in the flavour department.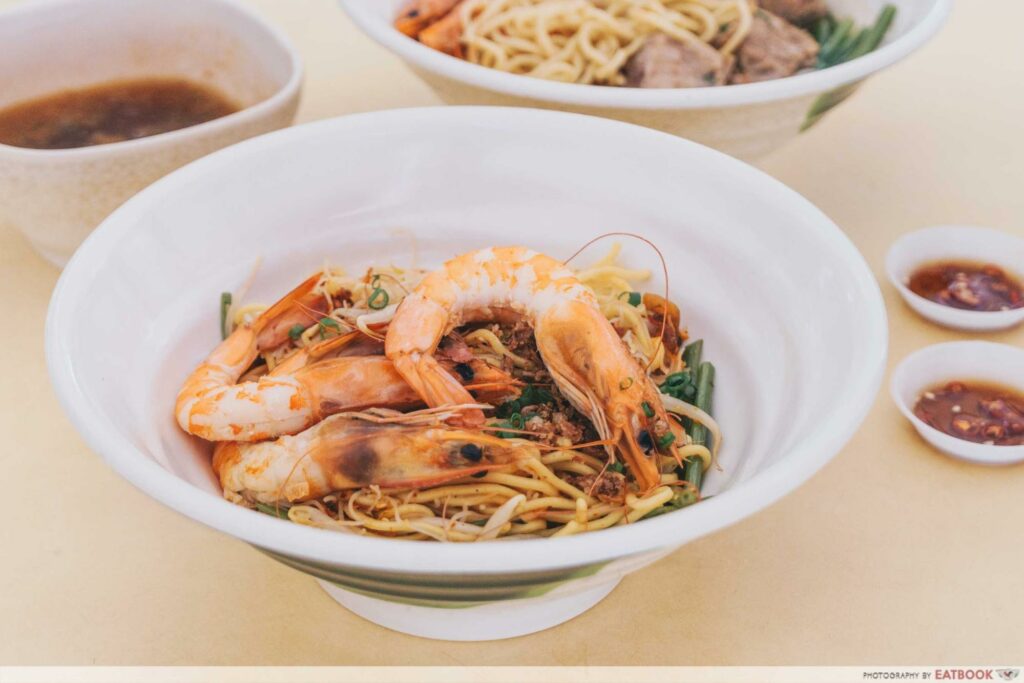 The Prawn Noodle Dry ($4/$6/$8) ought to please those who prefer their noodles dry. Its appearance might look unassuming at first, but the key player in this humble bowl of noodles was the house-made chilli.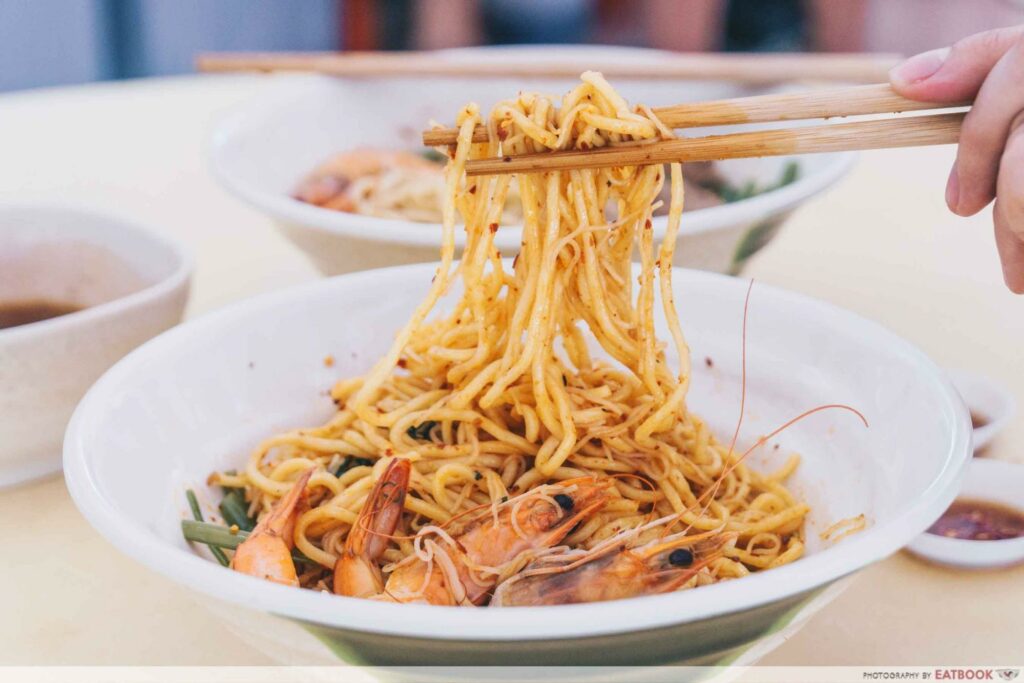 Gently roasted to give off a sweet and pleasant aroma, the dried shrimp blended well with the chilli paste that's made of both dried and fresh chillies. Bits of pork lard were also tossed inside for good measure, giving a nice layer of fat that coated the noodles beautifully.
The consistency was drier than regular prawn noodle, with bits of dried chilli flakes that reminded me of Aglio e Olio. Chewy yellow noodles proved to be the perfect accompaniment for the robust and spicy chilli paste, making the noodles dangerously addictive.
My dining companion felt that the noodles were a little too hearty after awhile, making it difficult for her to slurp down. While I felt otherwise, perhaps some acidity might help cut through the punchy chilli paste.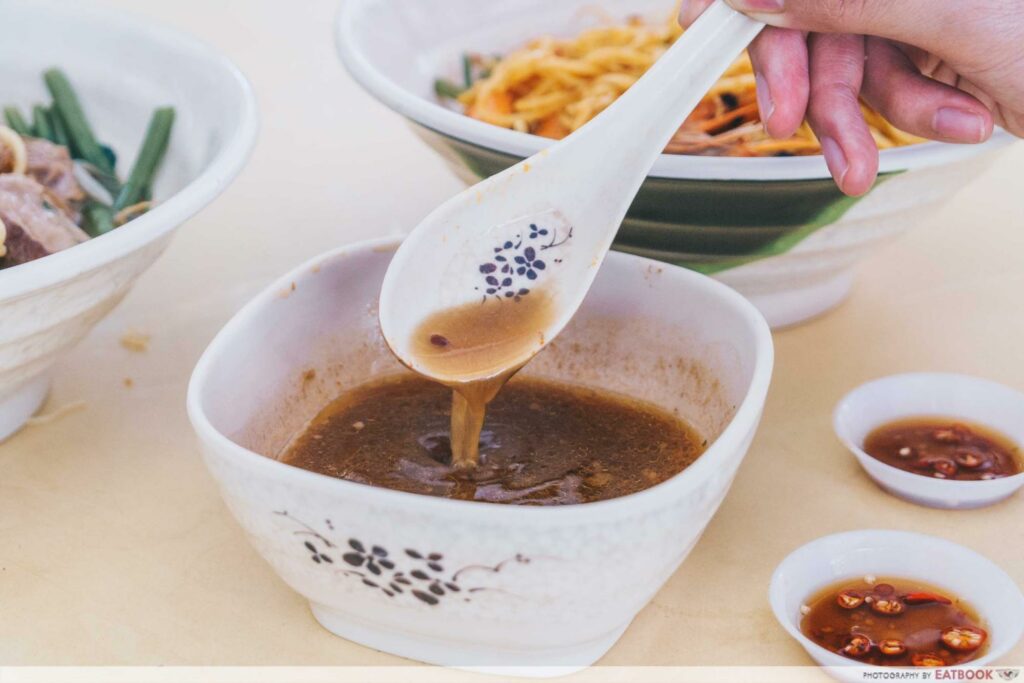 The dry version's accompanying soup was slightly different than its soupy counterpart, packing an even higher concentration of prawns. There's also a slight touch of acidity inside, balancing the rich and briny prawn flavours.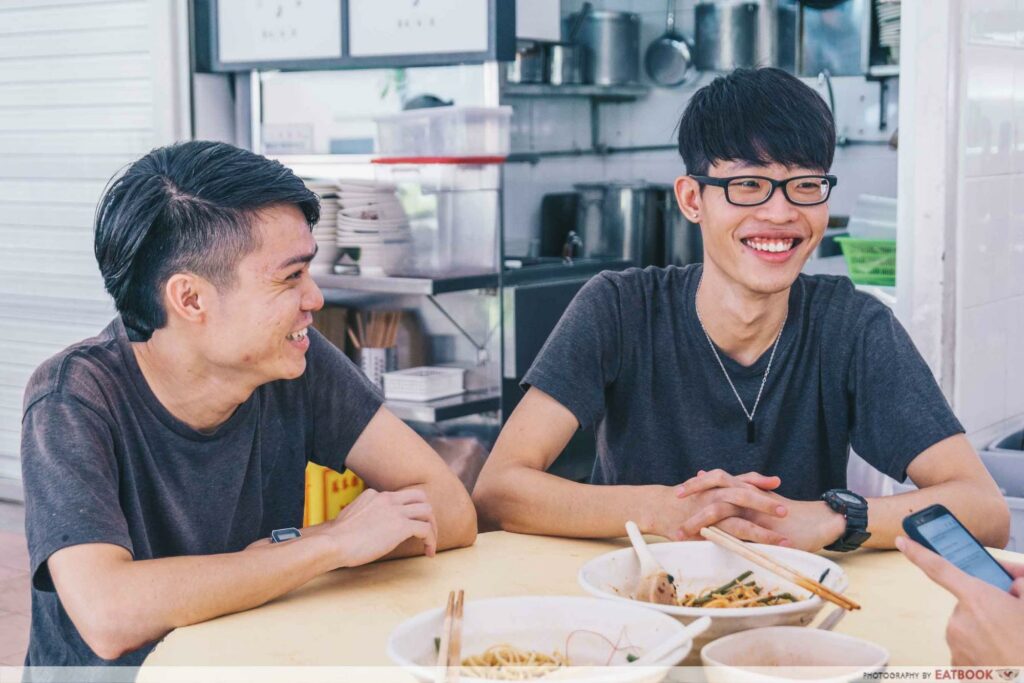 The hawker life is no easy life, but Gladwin and Raphael are a fiercely passionate bunch. They insist on making everything from scratch, with their daily routine starting at 3 in the morning and ending at 10pm.
While they cheerfully joked that they've "gotten used to it", there's undoubtedly plenty of discipline and commitment involved here. With just two pairs of hands running the store, there's plenty of things to prepare such as cutting kang kong, peeling prawns, and sorting out tau ghey, as Gladwin and Raphael patiently list on.
Gladwin quips that Prawn & Mee's convenient location next to the adjacent Bedok North Market is a huge bonus, providing them with fresh and quality products daily. And it's easy to see why, with most of their products hitting the mark.
Ambience at Prawn & Mee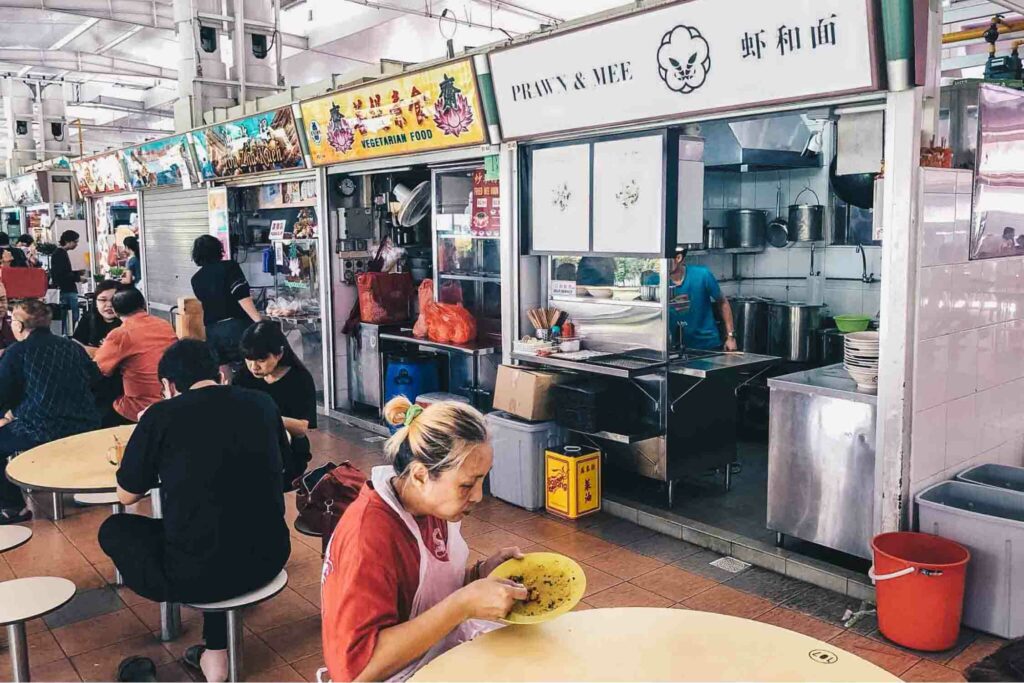 Image credit: Prawn & Mee
Located at the sprawling Block 216 Bedok North Street 1 Market and Food Centre, it might be hard to locate Prawn & Mee. For first time visitors, the store is located opposite Heartbeat@Bedok, just next to Han Kee Fish Soup.
Seats might be difficult to find during lunchtime, but exercise a little patience and you'll be rewarded with one. The food court is also well-ventilated with loads of warm sunlight.
The verdict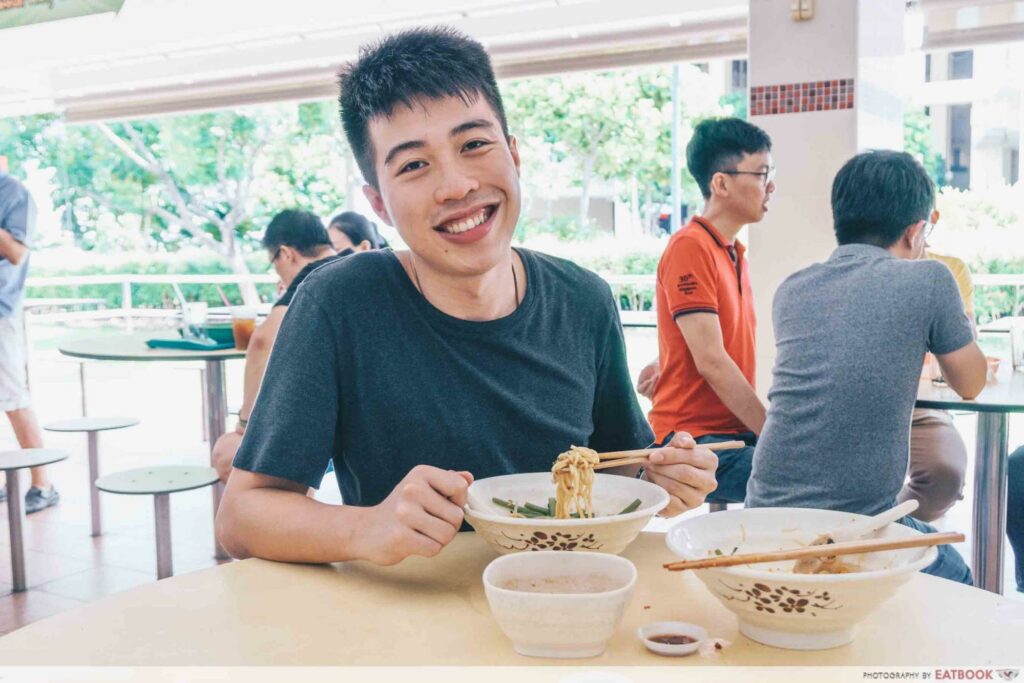 The noodles at Prawn & Mee might come across as ordinary and basic, but give this store a chance and you'll be in for a huge surprise. Applying restaurant techniques to classic local dishes might sound easy, but it's the execution that counts.
Prawn & Mee has done this brilliantly, serving up a beautiful and thoughtfully crafted bowl of noodles that both the young and old can enjoy.
If you're around the area, be sure to check out Xian Jin. Known as the "Daiso" of hawker stalls, most of their items are going at $2 each. If you're feeling more indulgent, make a short walk down to Hao Lai Ke and check out their pork chop rice that's opened by an ex-Din Tai Fung chef.
Address: Block 216 Bedok North Street 1, #01-45, Singapore 460216
Opening hours: Tue-Sun 8am to 1pm
Website
Photos taken by Rae Fung.
This is an independent review by Eatbook.sg.
Summary
Pros
– Well executed dishes
– Prawns were fresh
Cons
– Dry noodle can be a little too hearty
Recommended dishes: Pork Ribs Prawn Noodle Soup ($4/$6/$8)
Opening hours: Tue-Sun 8am to 2pm
Address: Block 216 Bedok North Street 1, #01-45, Singapore 460216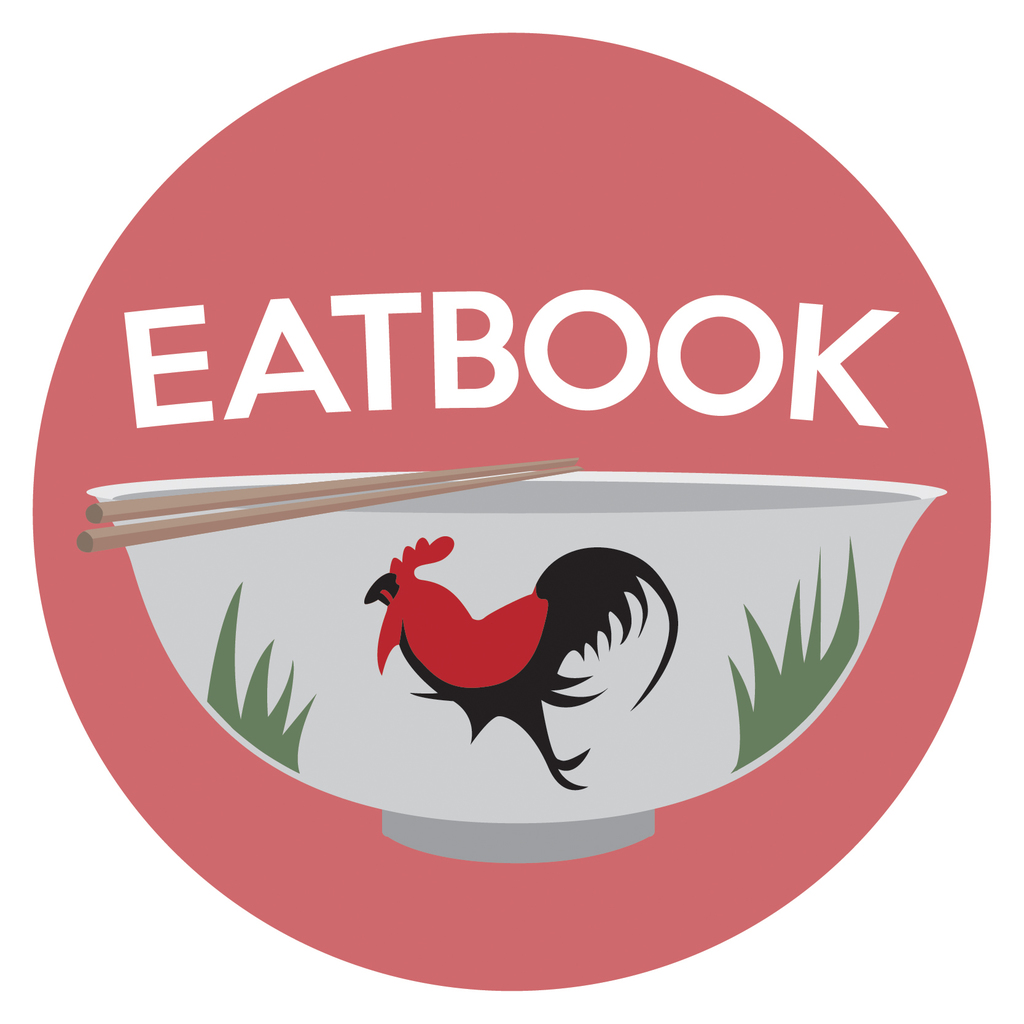 Drop us your email so you won't miss the latest news.