Thai-influenced soba at Reiwa Soba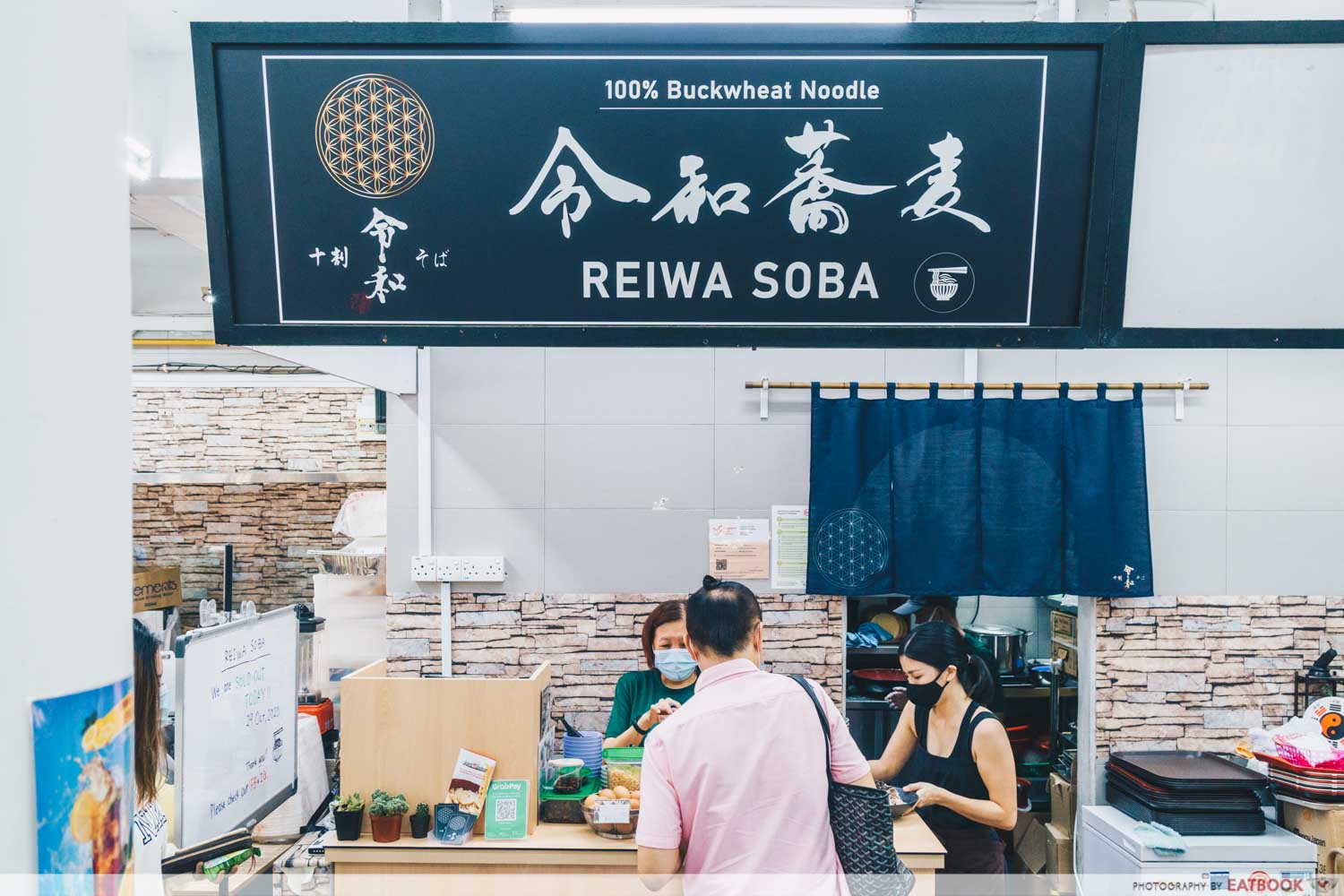 While soba isn't as popular as ramen, this hawker stall in Jalan Besar garners a long stream of patrons daily, all waiting in line to get a taste of their fusion soba dishes. Reiwa Soba is opened by a Japanese couple, who makes their own soba noodles from scratch using 100% buckwheat flour, and then cooked in a pot of MSG-free bone broth. What's interesting is that they put their own twist on soba dishes, especially with influences from Thai cuisine. 
11 Cheap Ramen Places To Get Your Ramen Fix At Less Than $10
If you arrive slightly before opening hours, don't assume that there isn't a queue just because you don't see one. Reiwa Soba starts taking orders as early as 40 minutes before they are open for business. We were 20 minutes early and yet the ninth in line. Extra brownie points for them as they were giving out packets of freeze-dried mango with queue numbers written on them so you can snack while waiting for your turn. 
Food at Reiwa Soba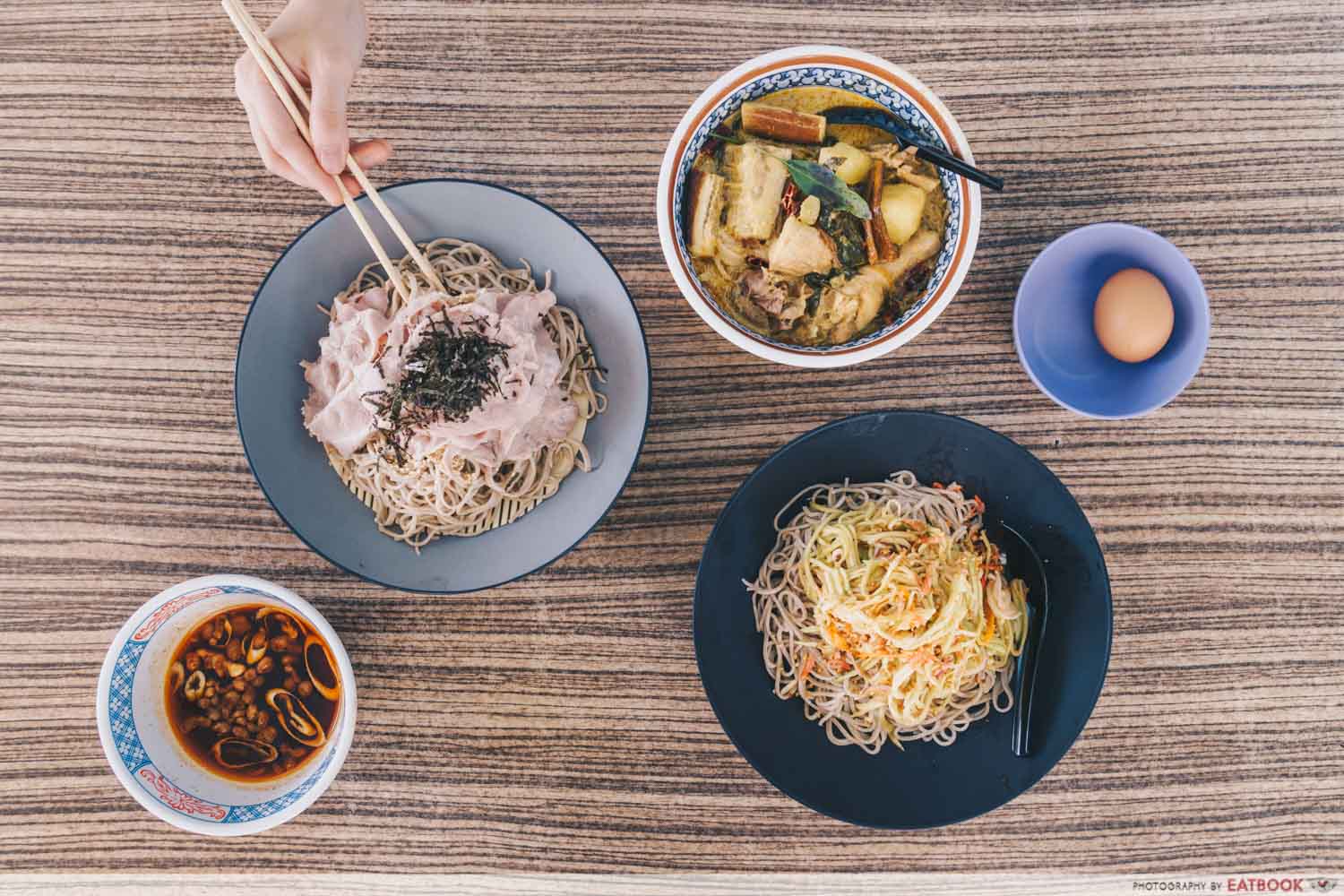 We went with their best selling dish, Reiwa Pork Soba ($12), which comprises buckwheat soba, Spanish white pork, and homemade chilli oil that has a base of chicken and fish broth. As with all cold soba, the sauce, which in this case was the chilli oil, instead of traditional tsuyu, was served separately for you to dip the soba into.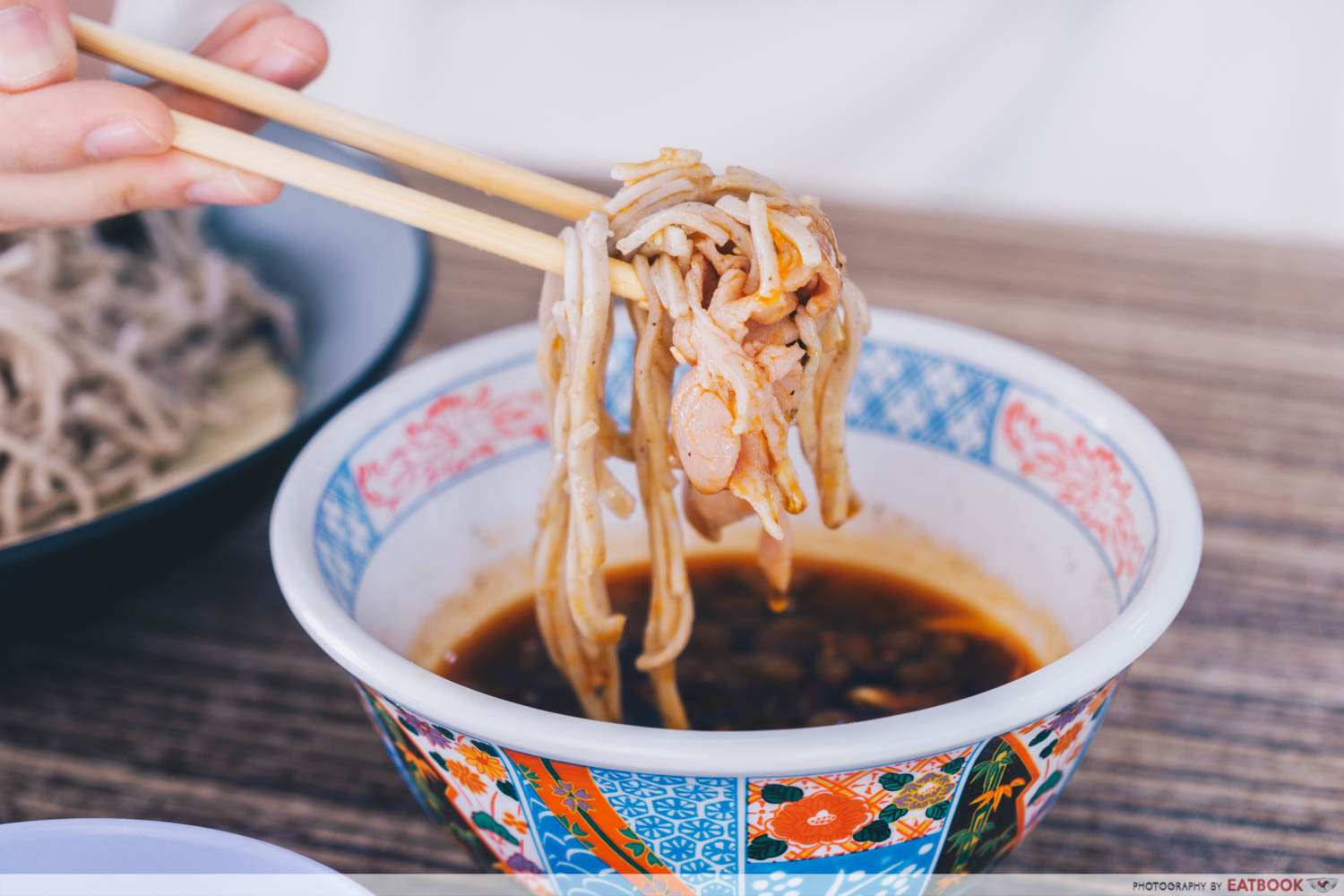 The soba had a pleasant chewiness, probably because they were shocked in an ice bath once removed from the hot broth. The taste of buckwheat was definitely noticeable in the soba's nutty and earthy flavours. Though slightly lacking in flavour, it wasn't a big issue since the dipping sauce would work as a seasoning anyway.     
Be sure to tuck into the noodles quickly so as to avoid them drying and clumping up.
While I was hoping for a punchy and intense dipping sauce, the chilli oil was light and aromatic. There was a predominant taste of shoyu and sesame, and the seasoning was quite well-balanced. If you enjoy spicy food but can't tolerate too much heat, the level of spiciness here should be quite comfortable.
The mild savouriness of the sauce complemented the nuttiness of the soba. I would've preferred the sauce to have a deeper and stronger flavour as the taste of buckwheat was slightly overpowering.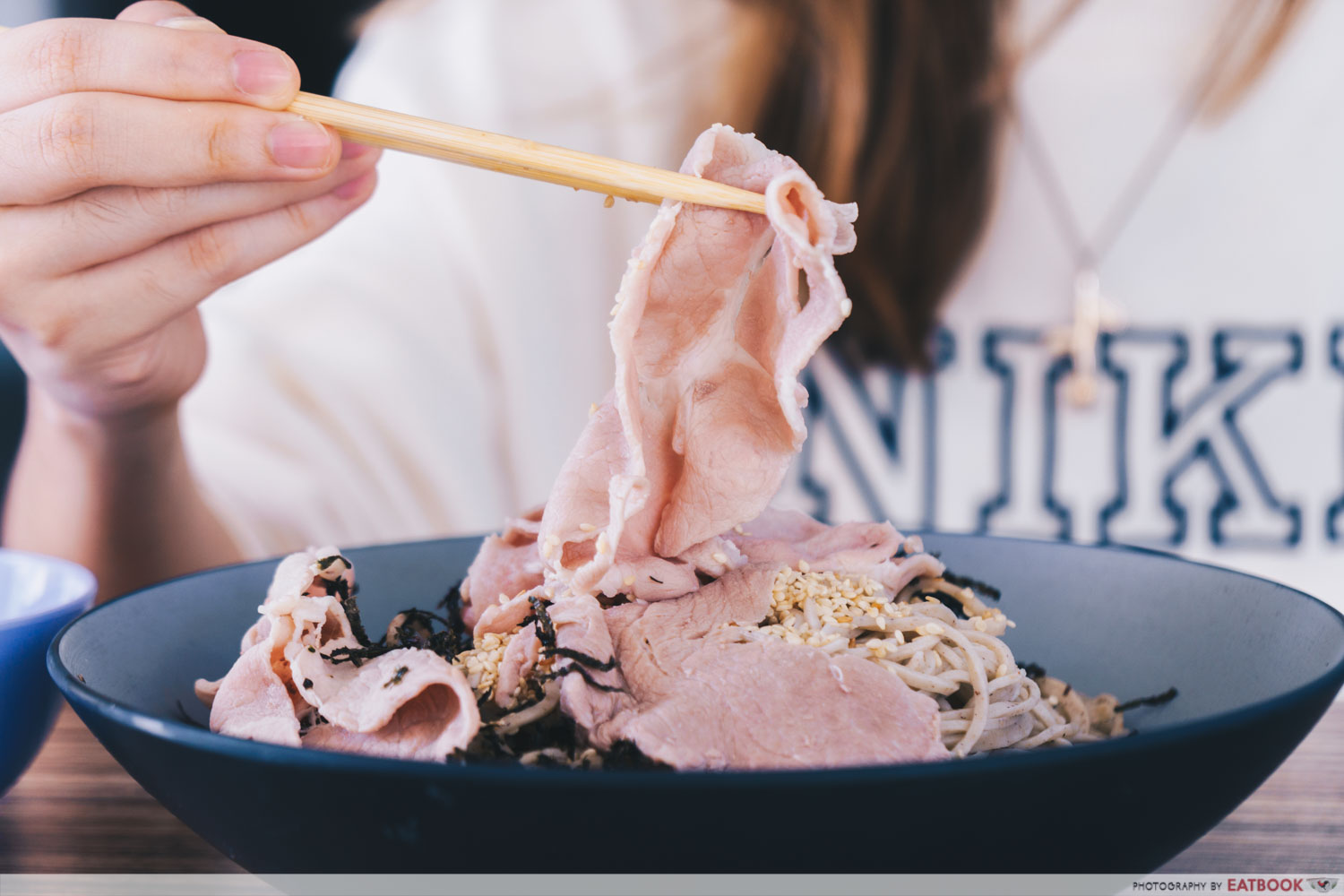 The hormone-free pork slices resembled the familiar shabu shabu that I love so much. However, I found that it was bland and chewy. 
Reiwa Soba gives you the option of including additional toppings. We topped up the pork soba with a soft boiled egg ($1). Instead of a runny yolk, it had a creamy consistency, almost similar to that of ramen egg.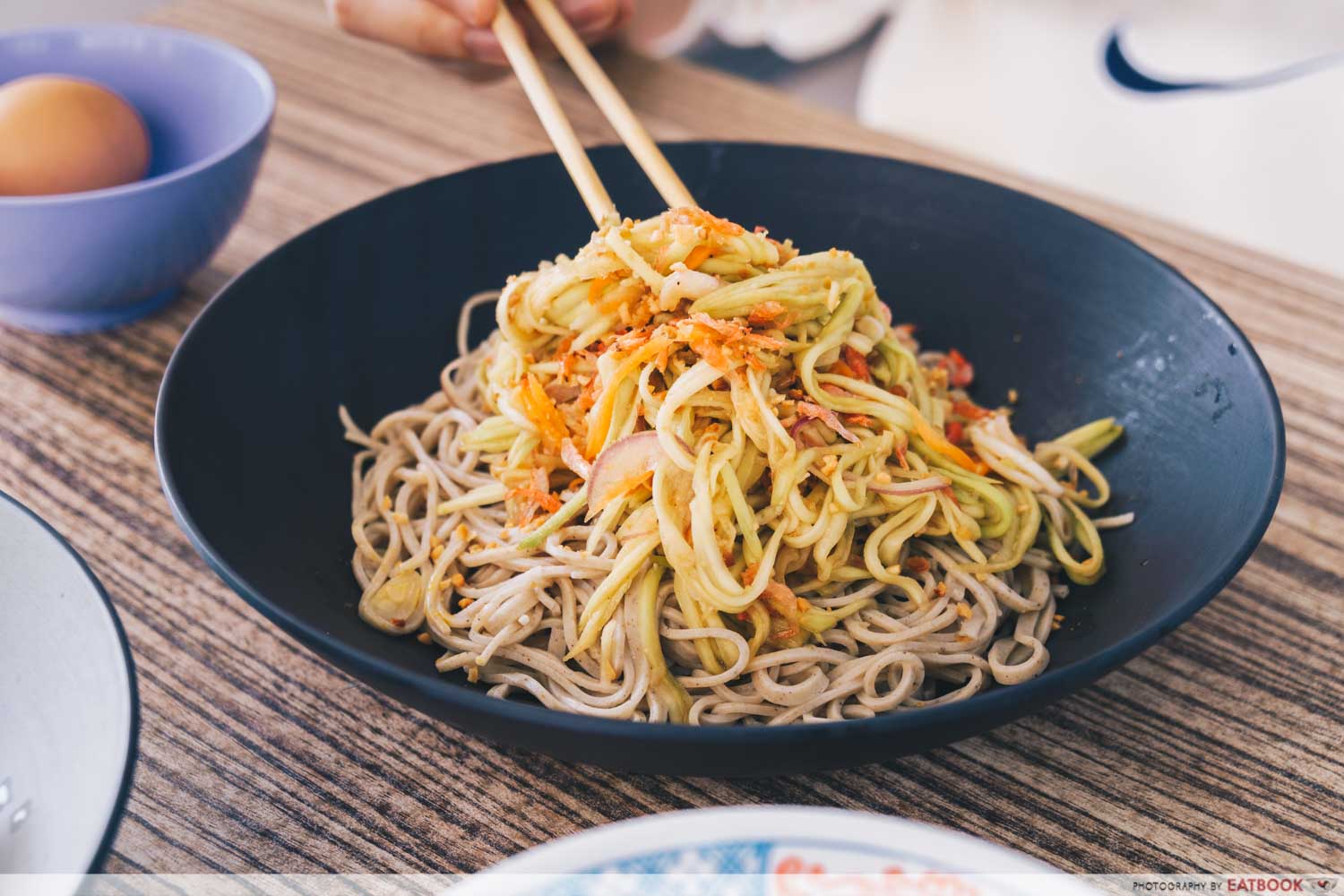 The Mango Salada Soba ($10) is a meeting of Thai green mango salad and soba. I was sceptical of this because firstly, I'm not a fan of fruits in savoury dishes, like pineapple on pizza, which is absolutely atrocious in my books. Biased opinion aside, I didn't think the refreshing, tangy flavours of mango would work well with the taste of buckwheat.
As reluctant as I am to admit this, the flavours did complement each other.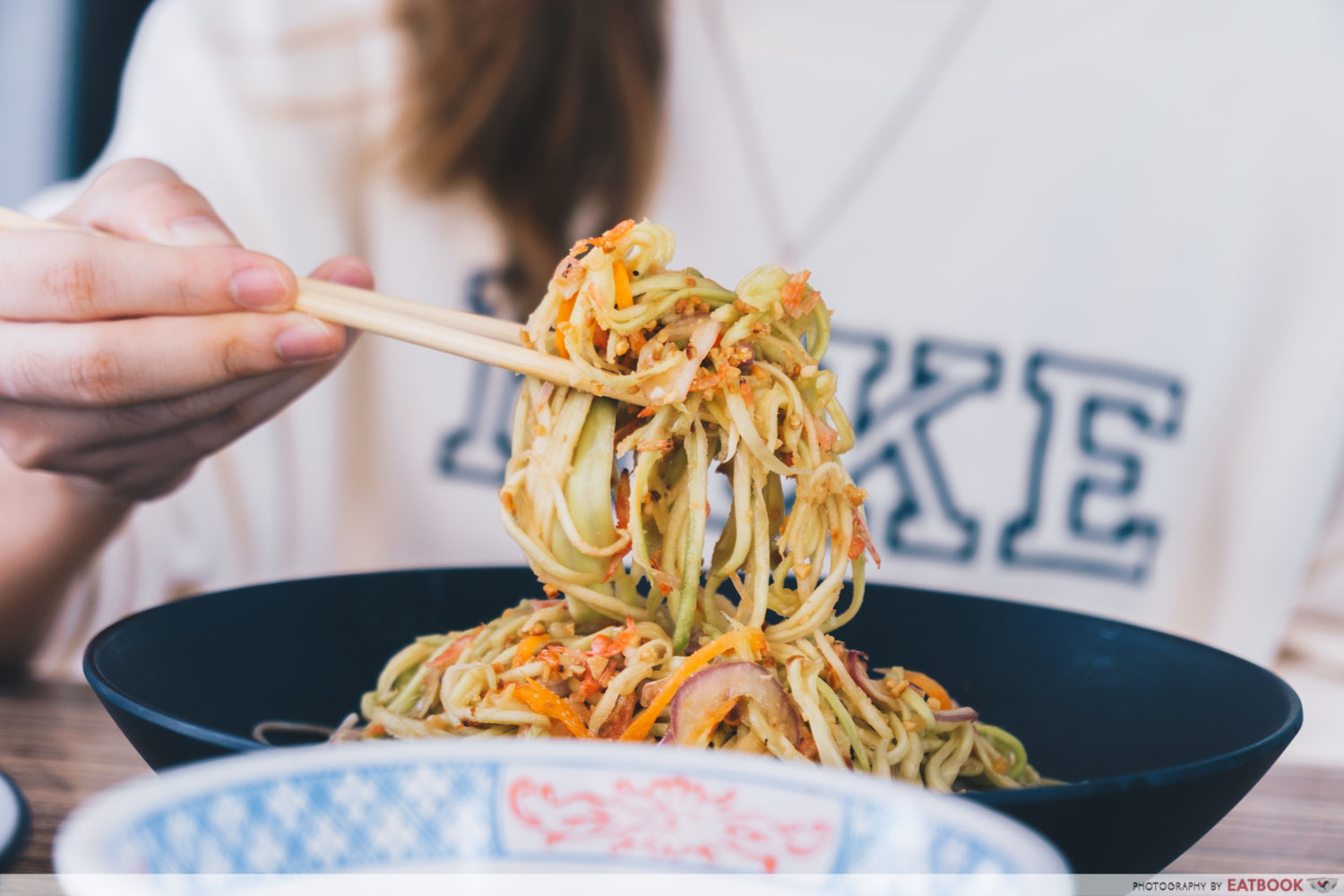 The strips of mango were tart and sweet, while the julienned onions gave the dish a sharp zing. It was also slightly spicy from chilli padi in the mix.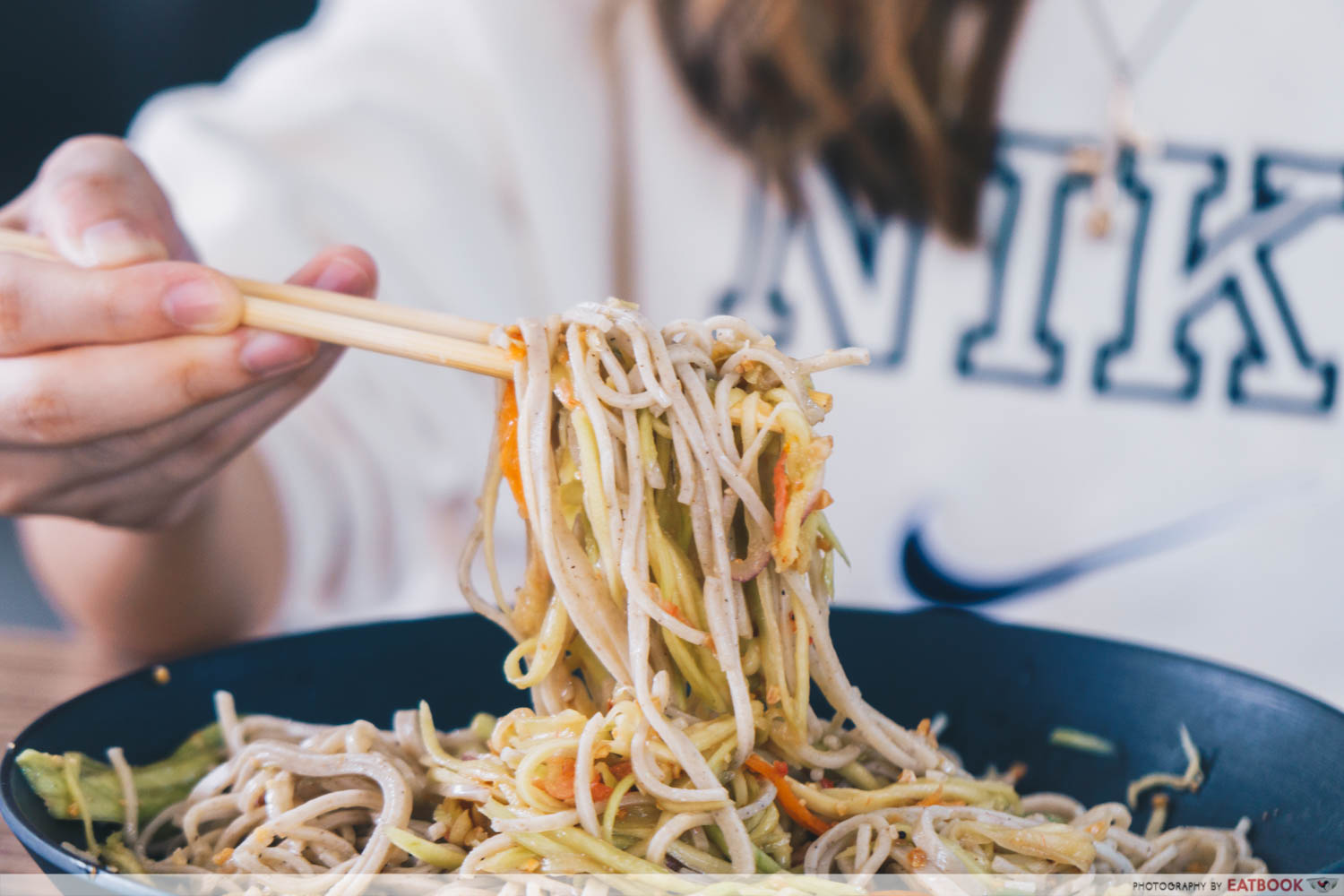 The blend of the sweet and sour flavours of the mango salad, and the nuttiness from the soba noodles were a delight. What I enjoyed most was the texture─each mouthful was crunchy and chewy at the same time.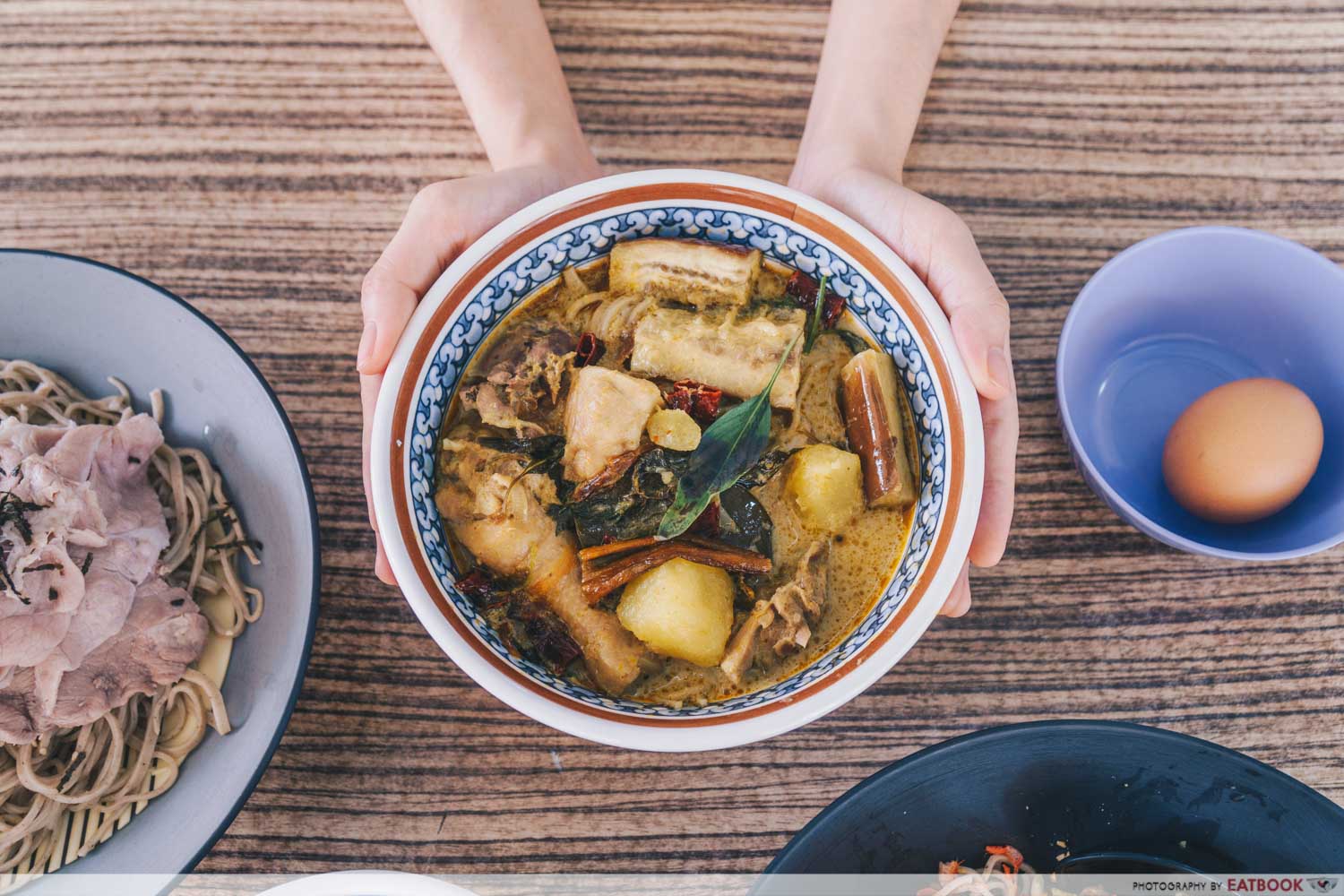 The Soup Of The Day Soba ($10) was green curry, accompanied with buckwheat soba. The bowl was loaded with ingredients like chicken, potato, eggplant, and even chicken liver. You could also opt for the curry without soba for $6.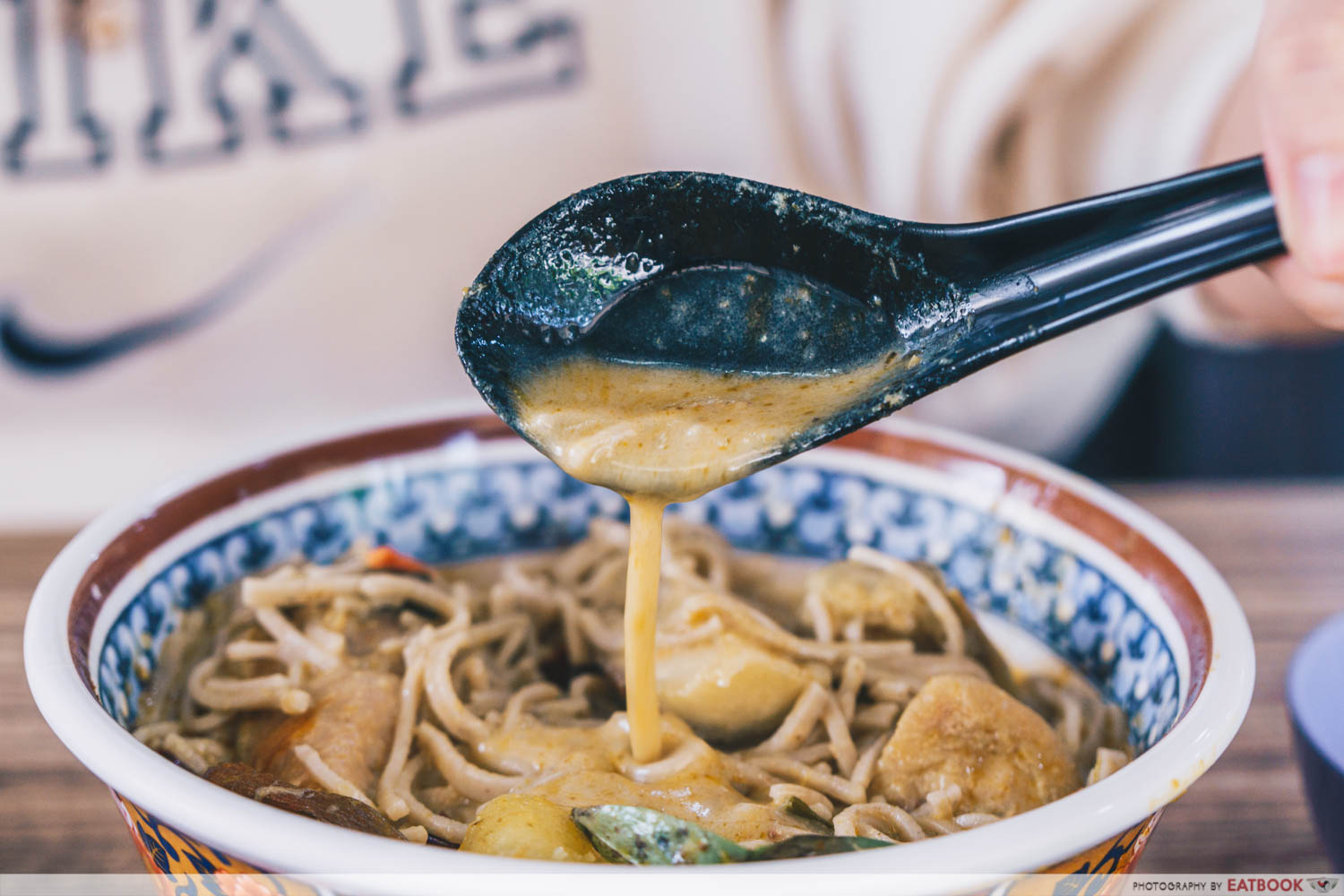 Green curry is one of my go-to dishes whenever I pig out on Thai food. Thankfully, Reiwa Soba's green curry didn't disappoint as it was packed with flavour. The coconut-rich stew would not be out of place, sold in a Thai eatery. It was thick, creamy and very well-seasoned. However, it could get a little jelak with all that richness.   
10 Affordable Thai Food Places With Mains Below $10 For Your Next Squad Outing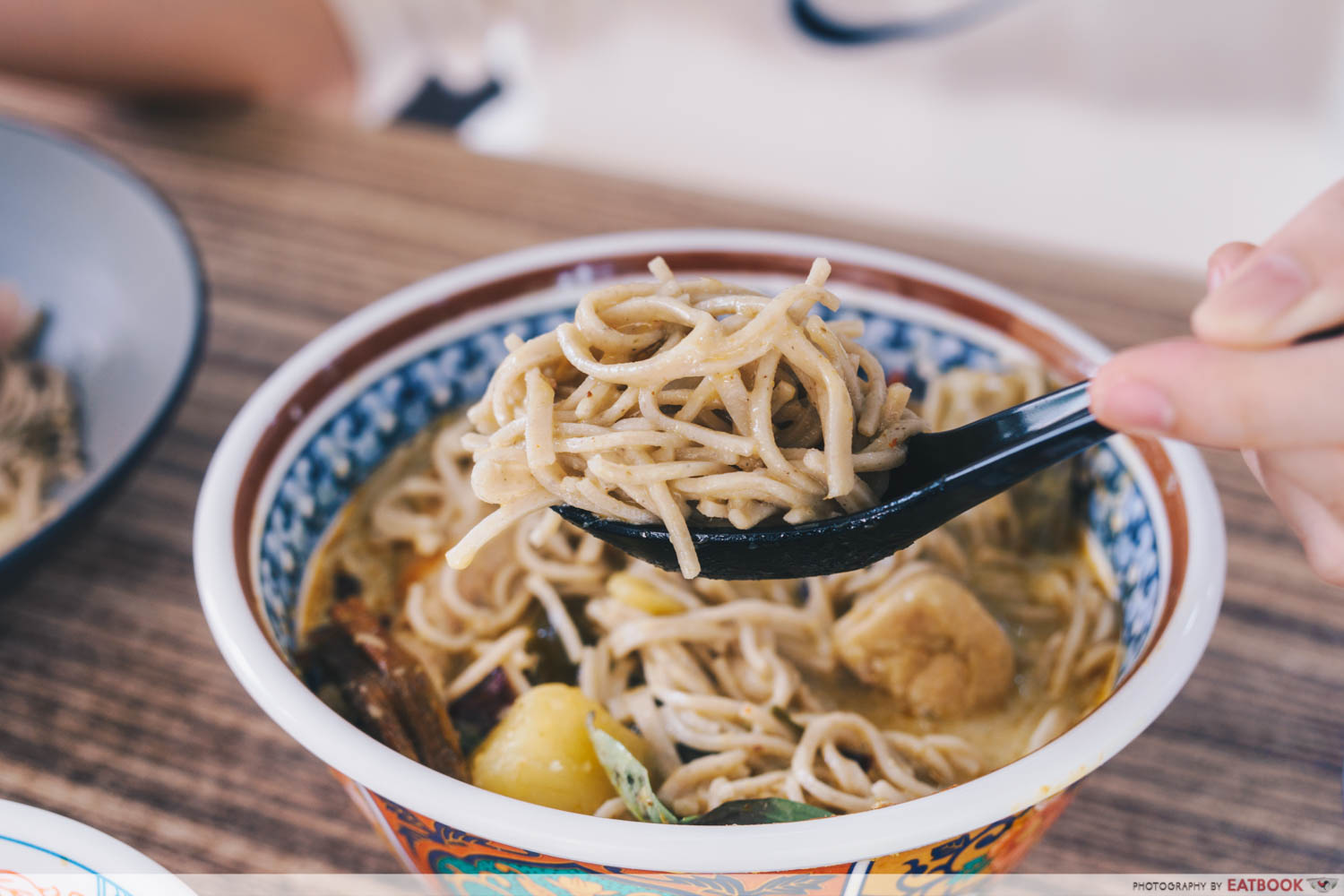 I didn't think that soba was a suitable choice of noodles to go with the green curry, as it got mushy and caused the soup to get unpleasantly starchy. I would recommend eating the green curry on its own, perhaps with a bowl of rice.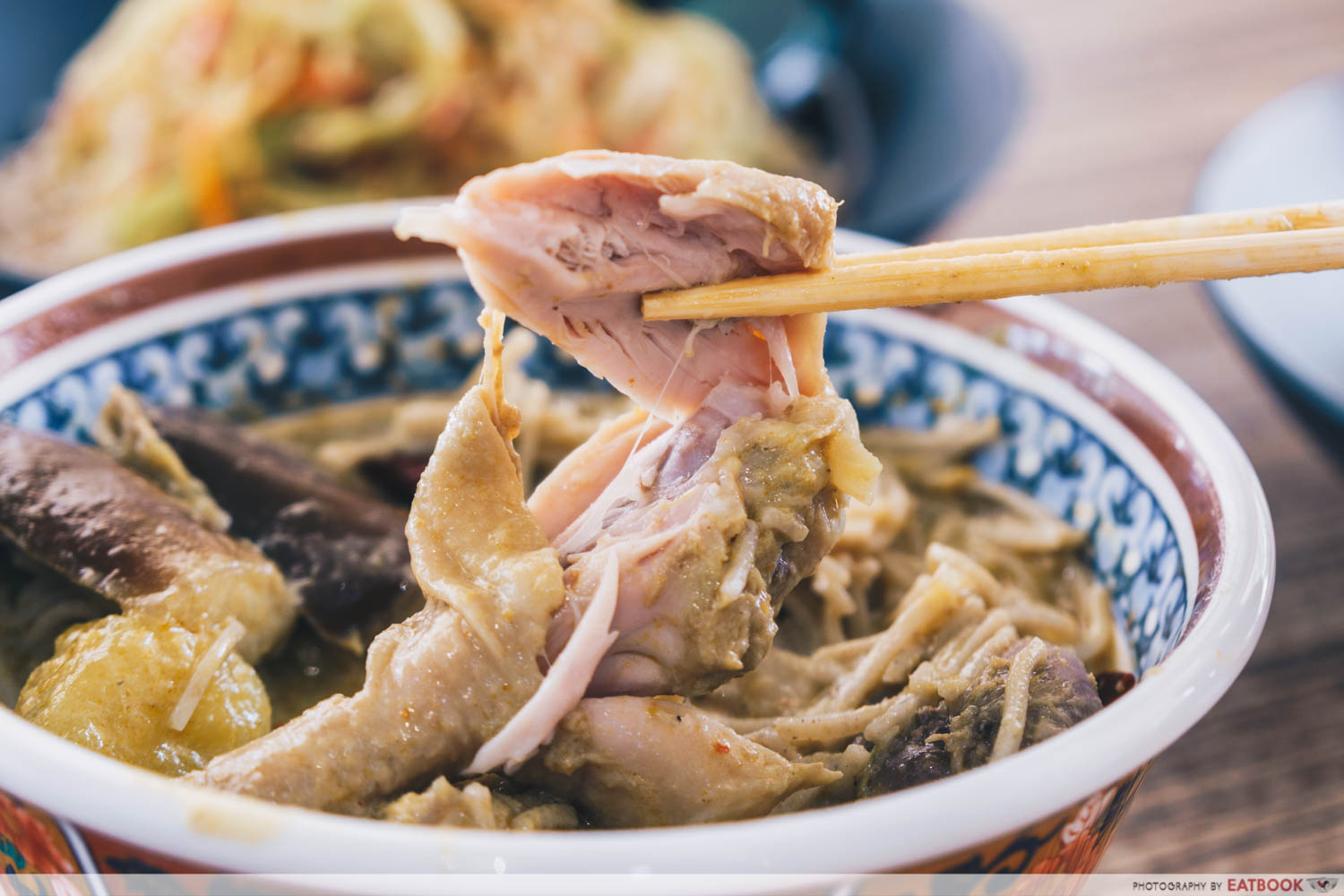 The chicken was perfectly cooked as it was tender and juicy, to the point where it was almost falling off the bone.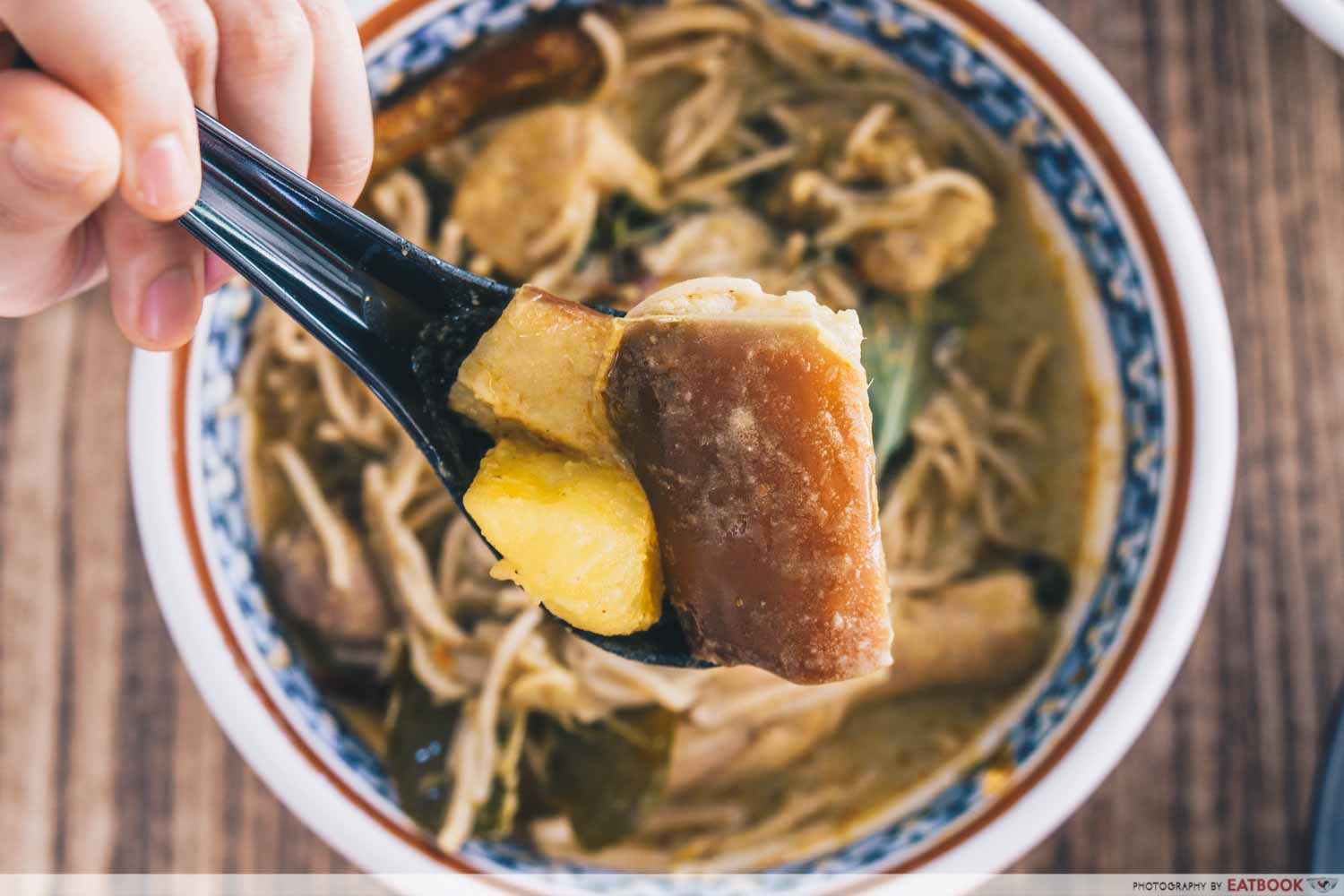 I appreciated the inclusion of eggplant in the green curry. Served in large chunks, the eggplant pieces were soft and creamy.  
Ambience at Reiwa Soba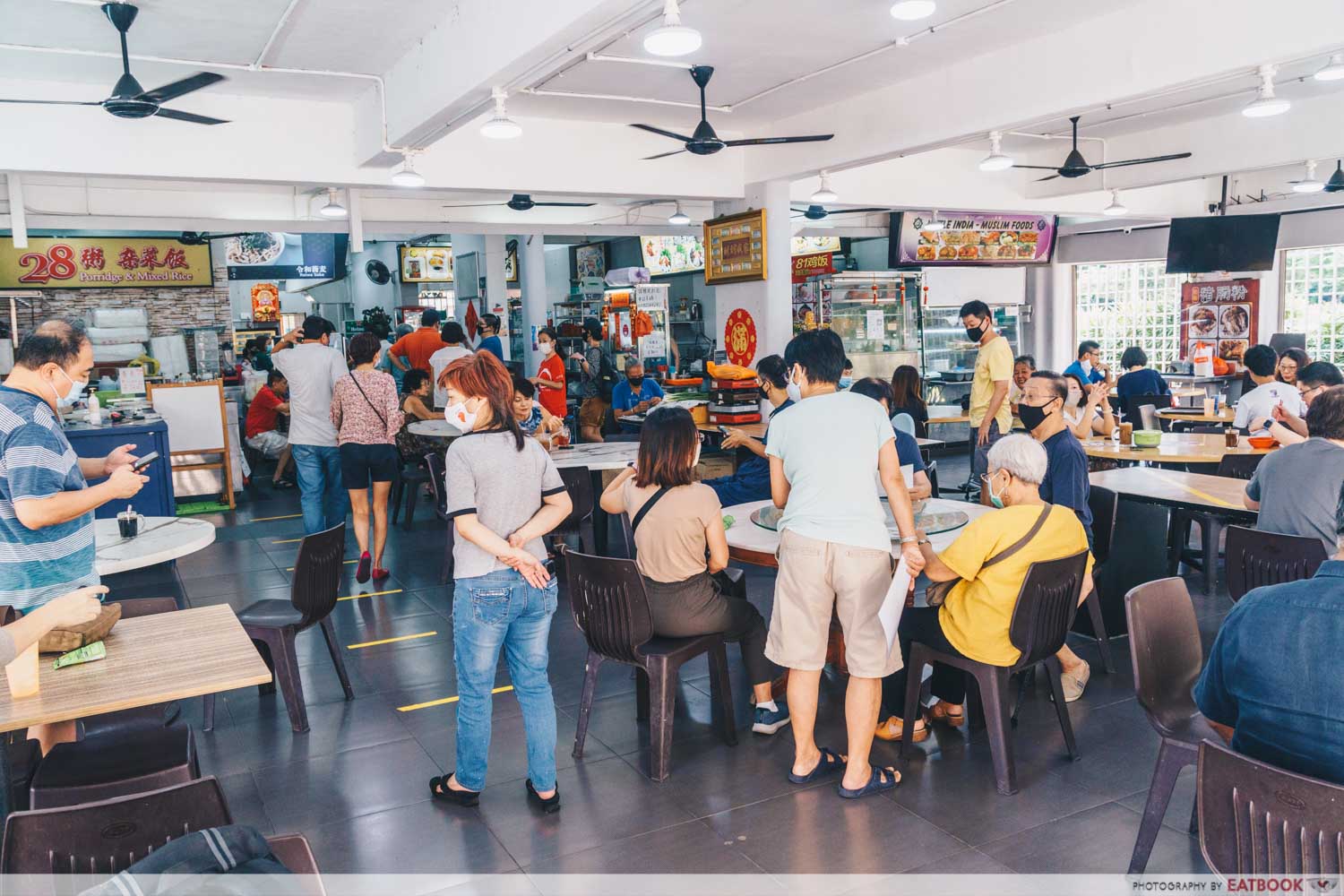 It should take you approximately three minutes to walk from Jalan Besar MRT Station to Old Chin Kitchen coffee shop. Despite residing in a sleepy neighbourhood, the place was crowded even before noon, most of whom are loyal patrons of Reiwa Soba. Be prepared to queue and wait around for vacant tables once lunch hour strikes.
The verdict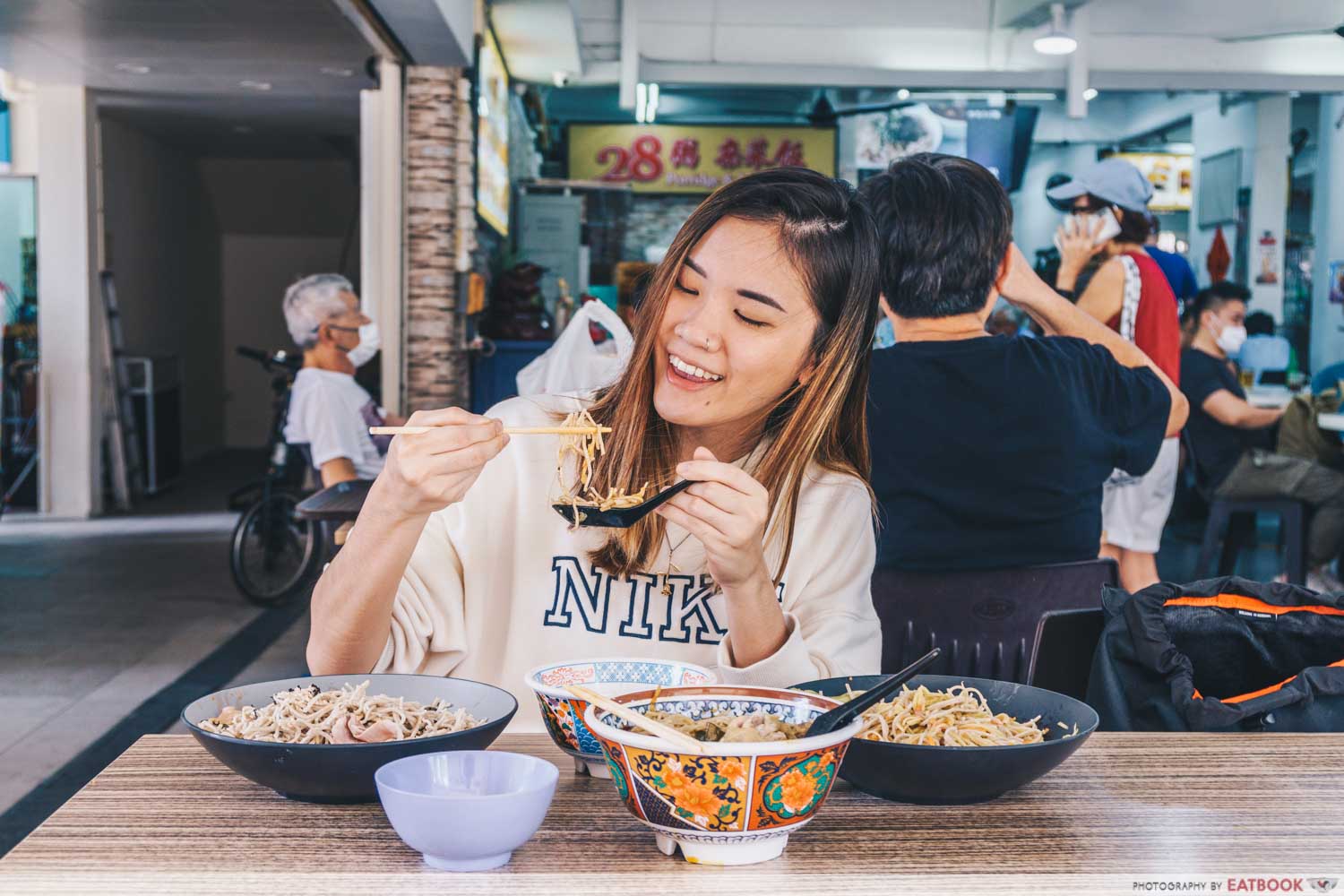 Reiwa Soba takes a unique approach to the traditional soba. The portion sizes are also consistently generous. Considering the hype about the stall, and support that they have, I expected a higher standard of food. However, the flavours were hit-or-miss, and some dishes lacked substance, possibly because of the large crowds and never-ending orders that might have affected the quality of their food. Nonetheless, I would still give them another shot if I happen to be in the area and craving for some soba.     
8 Soba Places In Singapore That Are As Legit As The Ones In Japan
If you're looking for more places to get your soba fix, check our list of legit soba restaurants in Singapore. Alternatively, read about our review on Koryori Hayashi, a hawker in the CBD serving affordable mentaiko pasta and katsu don.
Koryori Hayashi Review: Cheap Japanese Hawker Serving Mentaiko Pasta And Katsu Don In The CBD
Address: 28 Kelantan Road, #01-121, Old Chin Kitchen, Singapore 200028
Opening hours: Thurs-Tue 11:30am to 1:30pm
Website
Reiwa Soba is not a halal-certified eatery.
Photos taken by Muhammad Hafiq.
This is an independent review by Eatbook.
Reiwa Soba Review: Japanese Couple Sells Thai-Influenced Handmade Soba In A Food Court
Summary
Pros
– Generous portions
– Unique dishes 
– Flavourful green curry
Cons
– Long queue
– Limited variety
– Average tasting dishes
Recommended Dishes: Mango Salada Soba ($10), Soup Of The Day ($6)
Opening hours: Thurs-Tue 11:30am to 1:30pm
Address: 28 Kelantan Road, #01-121, Old Chin Kitchen, Singapore 200028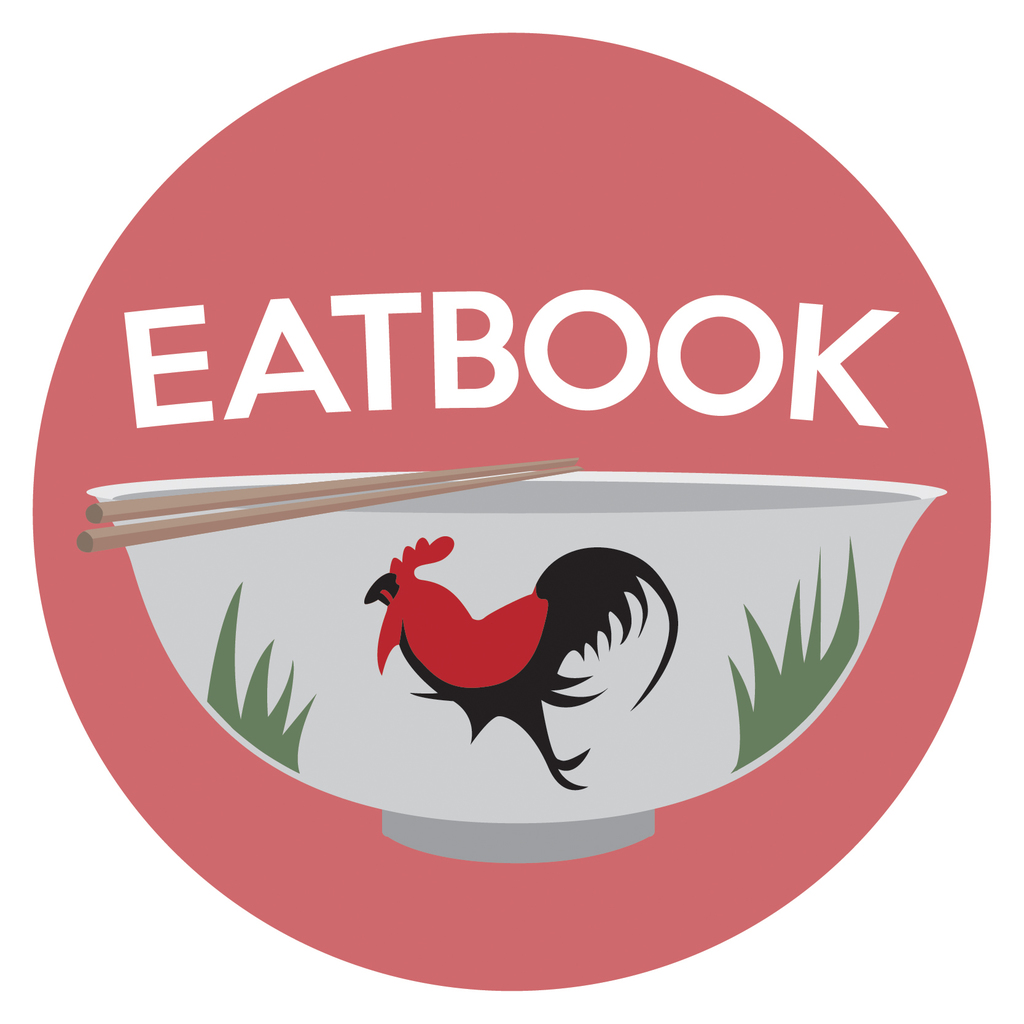 Drop us your email so you won't miss the latest news.