Rong Cheng Rou Gu Cha At Ang Mo Kio
Whether you're Team Herbal or Team Peppery, there's one thing we can all agree on with bak kut teh—it's delicious comfort food. Rong Cheng Rou Gu Cha, a pioneer in the BKT scene with over 45 years of history, has relaunched recently as a hawker stall in a nondescript coffeeshop at Blk 505 Ang Mo Kio Avenue 8. The brand is also opening a new outlet in Bedok on 26 November.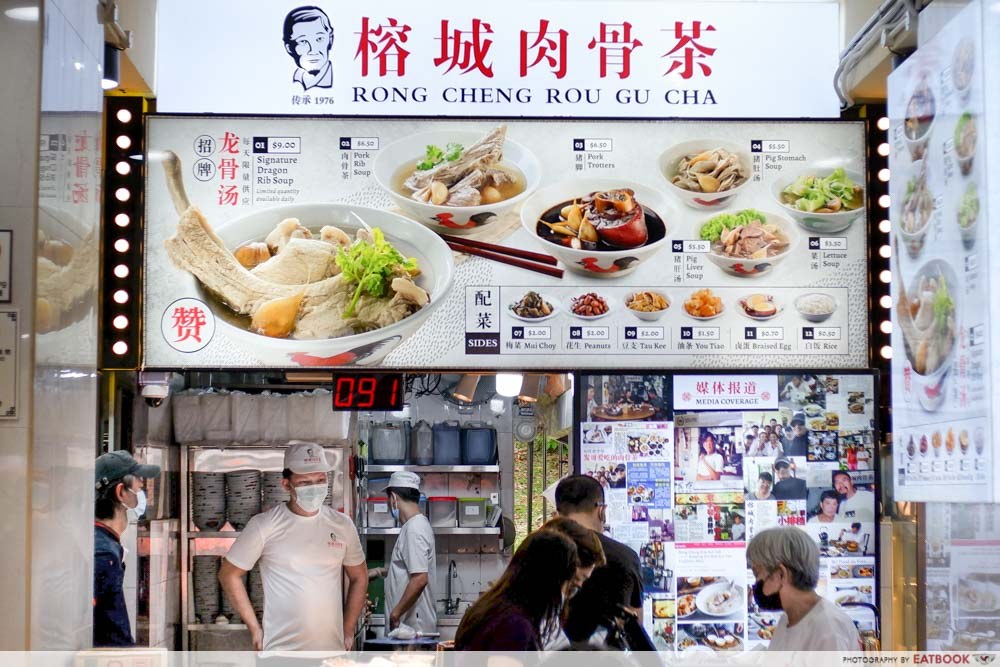 Known for their authentic Teochew-style bak kut teh, the well-known name has its roots in 1976, when it was started by Uncle Lim along Sin Ming Road. Uncle Lim ran the business until his retirement in 2016. I recall frequenting their original stall with my dad when I was much younger, as he's a huge BKT fan.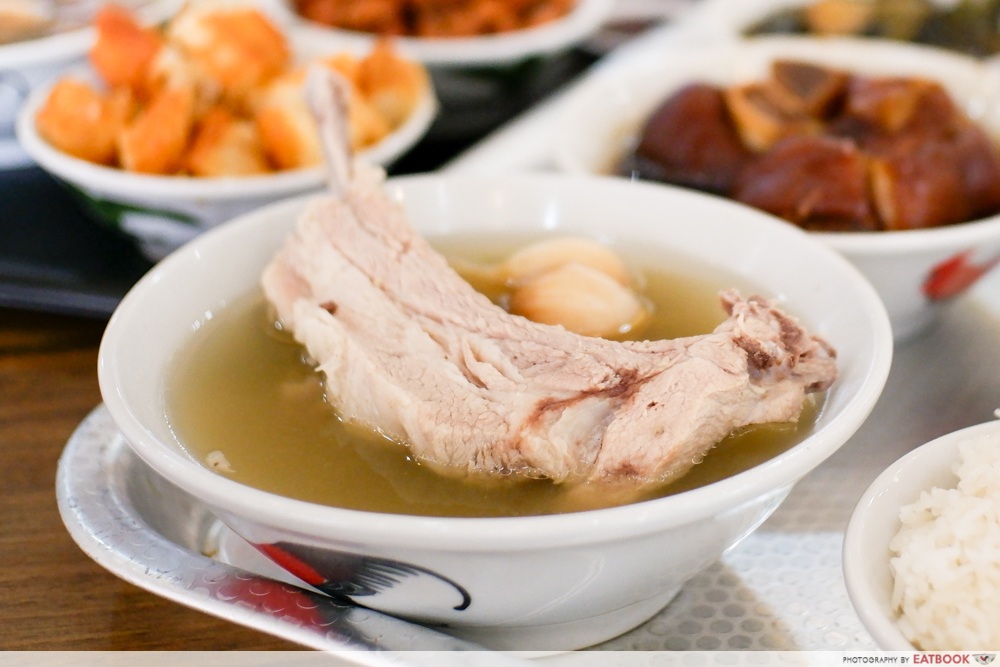 Rong Cheng Rou Gu Cha is said to be the first in Singapore to offer loin ribs, AKA dragon ribs, which are longer and meatier than run-on-the-mill ribs by other chains. One bite in, and I'm taken back to the fond times of me enjoying the exact same ribs with my family at Rong Cheng's Sin Ming stall.
The premium ribs in the Dragon Rib Soup ($9) are tender and chunky with a generous amount of meat, layered by flavourful fat in between. Apparently, the meat is boiled for 30 to 45 minutes to ensure it's fall-off-the-bone tender. It isn't overly porky, which is great, and the flavour is surprisingly clean, even though I could only stomach one piece due to its sheer size.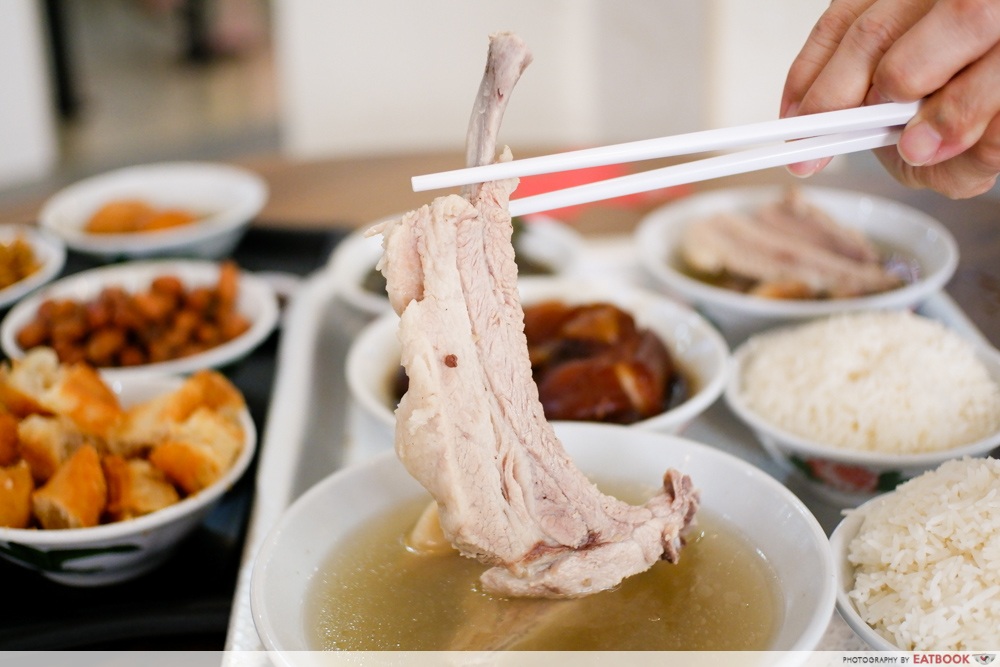 There's only one way to enjoy—'barbarian-style', a term coined by my dad. It simply refers to picking up the bone with your hand, and sinking your teeth right into the meat. That way, you'll get the most out of it and there's no wastage involved.
Leong Kee Klang Bak Kut Teh Review: Herbal And Dry Klang Bak Kut Teh In Geylang
If you're on a budget, opt for the Bak Kut Teh ($6.50), which comes with the same broth. It starts with the traditional Teochew way of cooking fresh pork ribs in water with only garlic and pepper. The soup is then boiled for one to two hours with a secret technique, resulting in a sweet and well-balanced taste, with a slight peppery kick. While it's not the most peppery BKT soup you'll find, it's relatively light, which means you can indulge in more without feeling jelak. The best part is this: you can request a top-up of hot soup for free!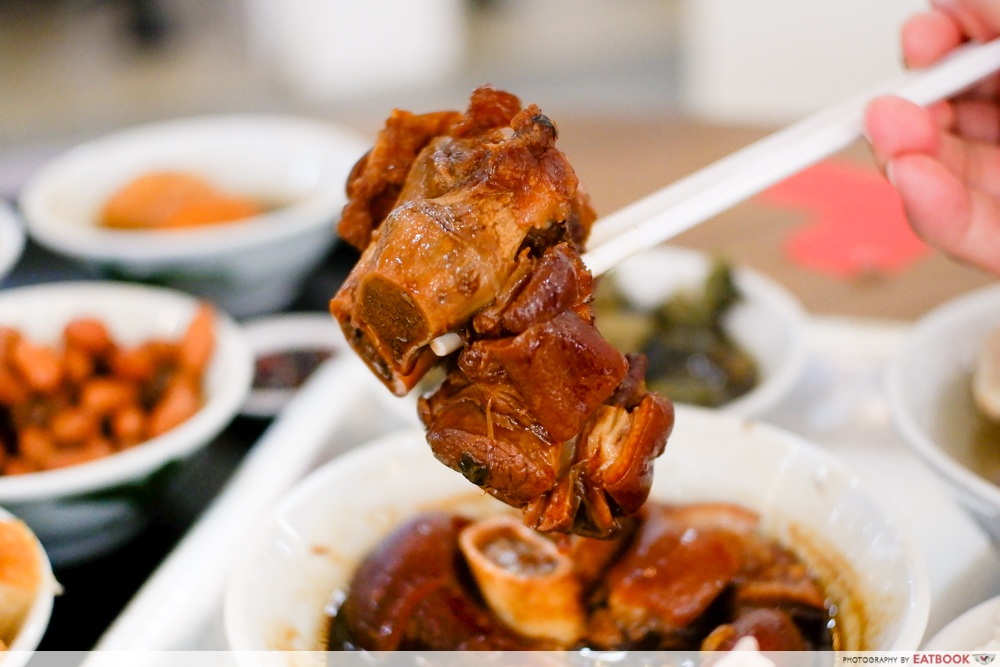 Another meaty dish to pair your rice ($0.50) with is the Pig Trotters ($6.50), which comes with hefty chunks of pork stewed in a rich and savoury dark sauce. The meat is uber tender, with a good amount of fat that falls right off the bone without much effort.
Don't forget about the sides too; classics such as the mui choy ($2), you tiao ($1.50), and braised peanuts ($2) are must-orders.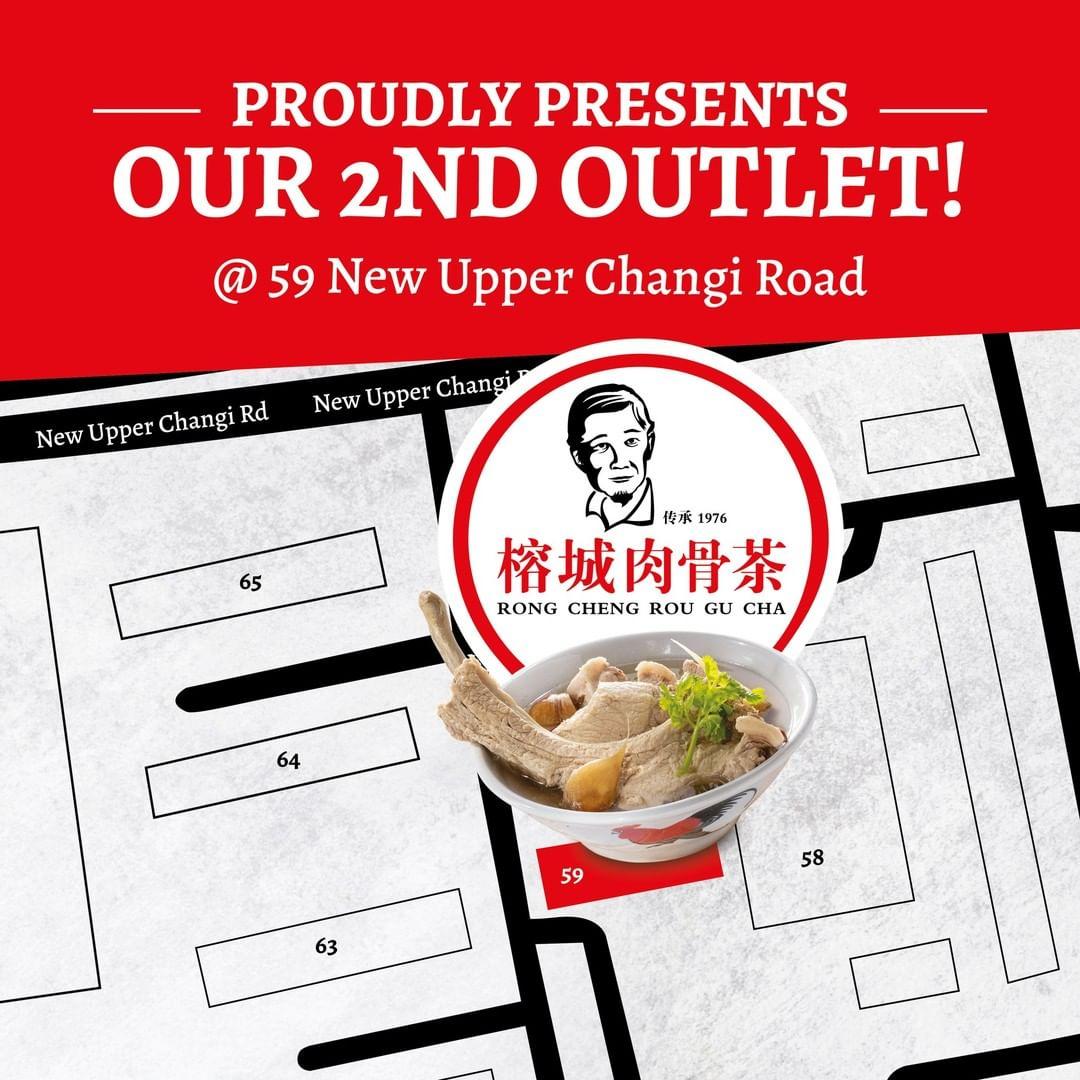 Image credit: @rongchengrougucha
If Ang Mo Kio is too far for you, keep your eyes peeled for Rong Cheng Rou Gu Cha's upcoming Bedok outlet, which will be launched on 26 November at Blk 59 New Upper Changi Road!
Also check out famous Chef Kin HK Wanton Noodle's upcoming Bedok and Ang Mo Kio openings. Alternatively, if you're up for a BKT feast, read our list of bak kut teh stalls in Singapore, which features a good mix of Teochew-style BKT and dry Klang BKT.
Address: Blk 505, Ang Mo Kio Ave 8, #01-2688, Singapore 560505
Opening hours: Daily 8.30am to 9.30pm
Website
12 Bak Kut Teh in Singapore To Try, Including Dry Klang BKT, 80-Year-Old Hokkien BKT And More
Photos taken by Anthia Chng.
This was a media tasting at Rong Cheng Rou Gu Cha.