Leong Kee Klang Bak Kut Teh in Geylang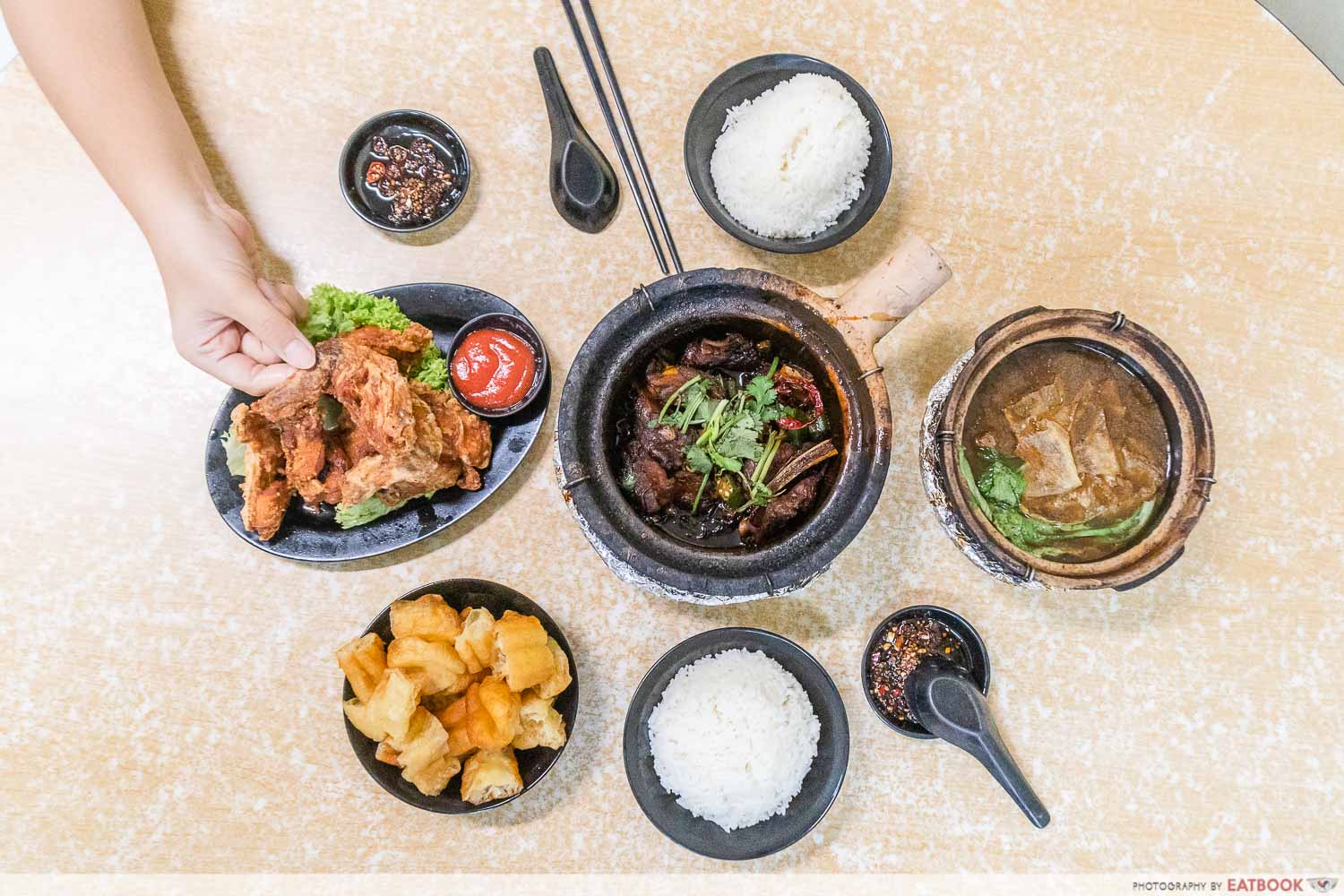 As a Teochew, I've had my fair share of peppery, Teochew-style bak kut teh. However, I personally prefer the Malaysian style BKT with its herbal, and dry Klang versions, which are rather hard to come by in Singapore. To satisfy our Malaysian food cravings, we've had lok lok at Fei Zhu Lok Lok, and KL-style roast meats at Fu Shi Traditional Roasted. To add to the list, my colleague and I headed down to Leong Kee Klang Bak Kut Teh in Geylang, for herbal and dry Klang bak kut teh.
12 Bak Kut Teh in Singapore To Try, Including Dry Klang BKT, 80-Year-Old Hokkien BKT And More
Food at Leong Kee (Klang) Bak Kut Teh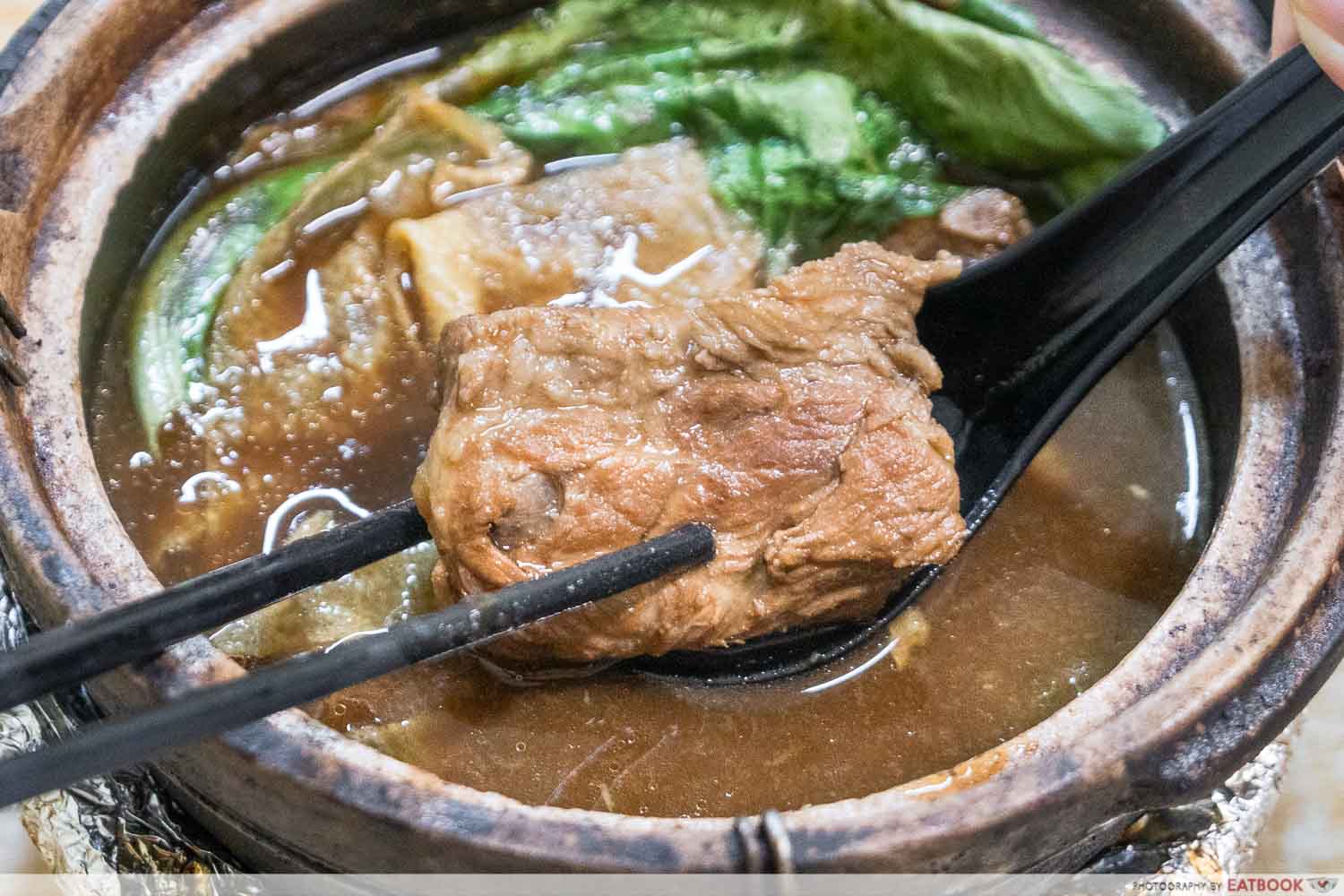 We started our meal with the herbal Bak Kut Teh ($7), which comes with pork ribs, lettuce, and beancurd skin, steeped in a dark, brownish broth.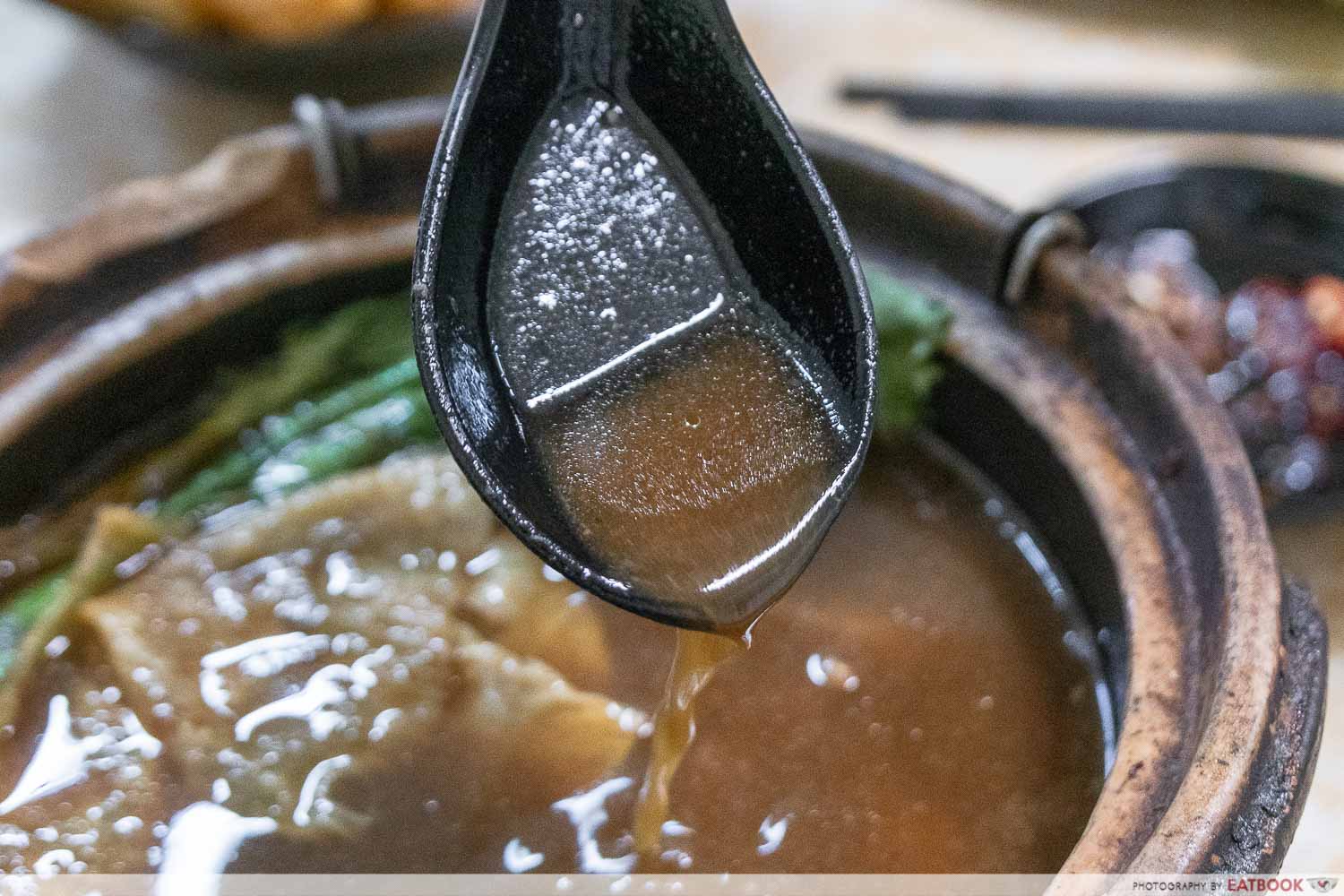 I feel like it's hard to nail a herbal broth, as some places do it too sweet, while others make it too bitter. The broth at Leong Kee lives up to the standard of what I think is a good herbal bak kut teh—herbaceous with whiffs of dang gui, and well-balanced, falling just between sweet and savoury. It was a really comforting soup, apt for the rainy weather which I enjoyed this in.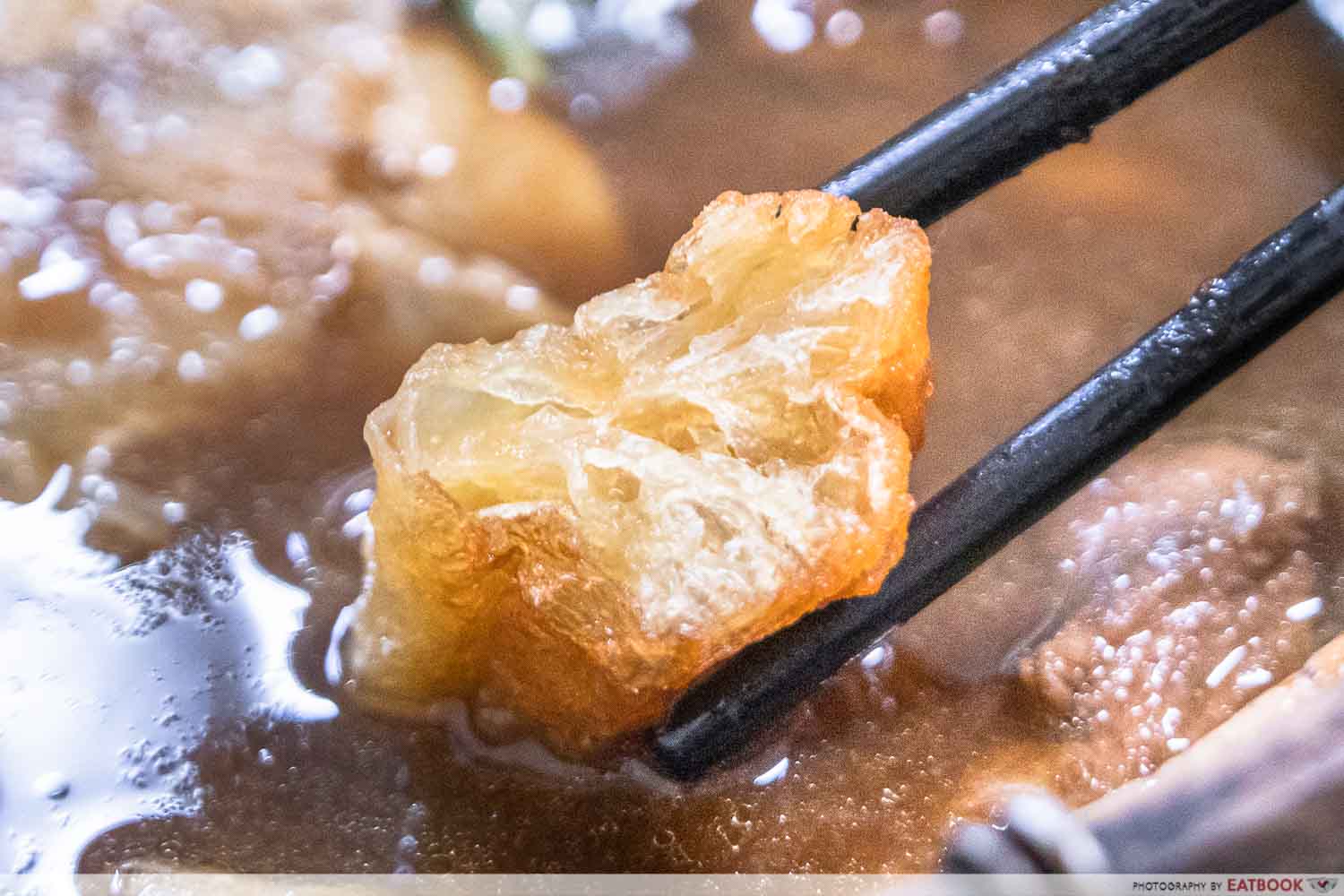 A bak kut teh meal is never complete without You Tiao ($1). These were a touch stale on their own, but made great vessels for the broth, bursting in my mouth with slightly buttery, angelica-flavoured explosions.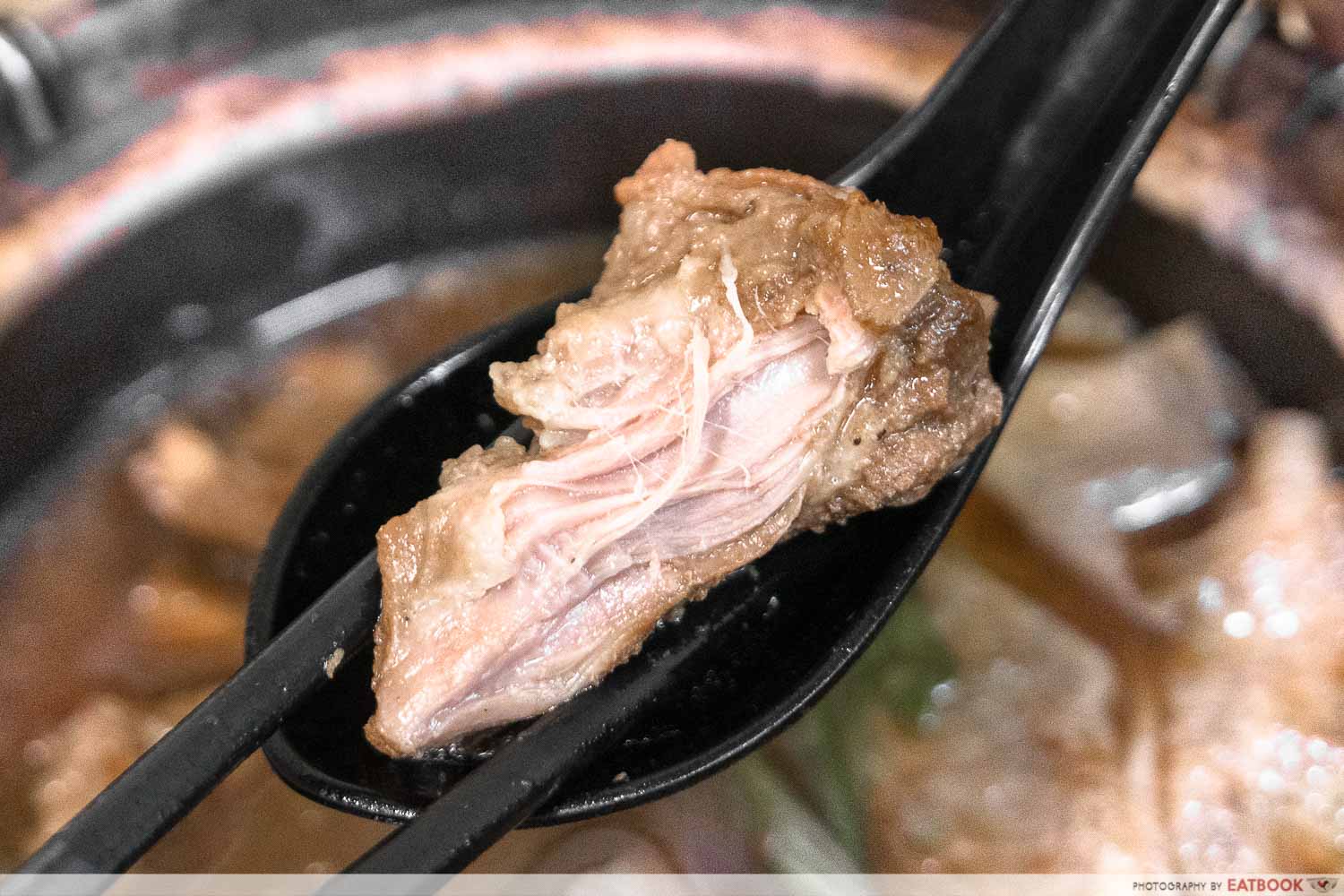 While the pork ribs were not melt-in-the-mouth, these were tender and slightly chewy in parts where there was fat. I also counted four ribs in my soup, which I found rather value-for-money for the $7 price tag.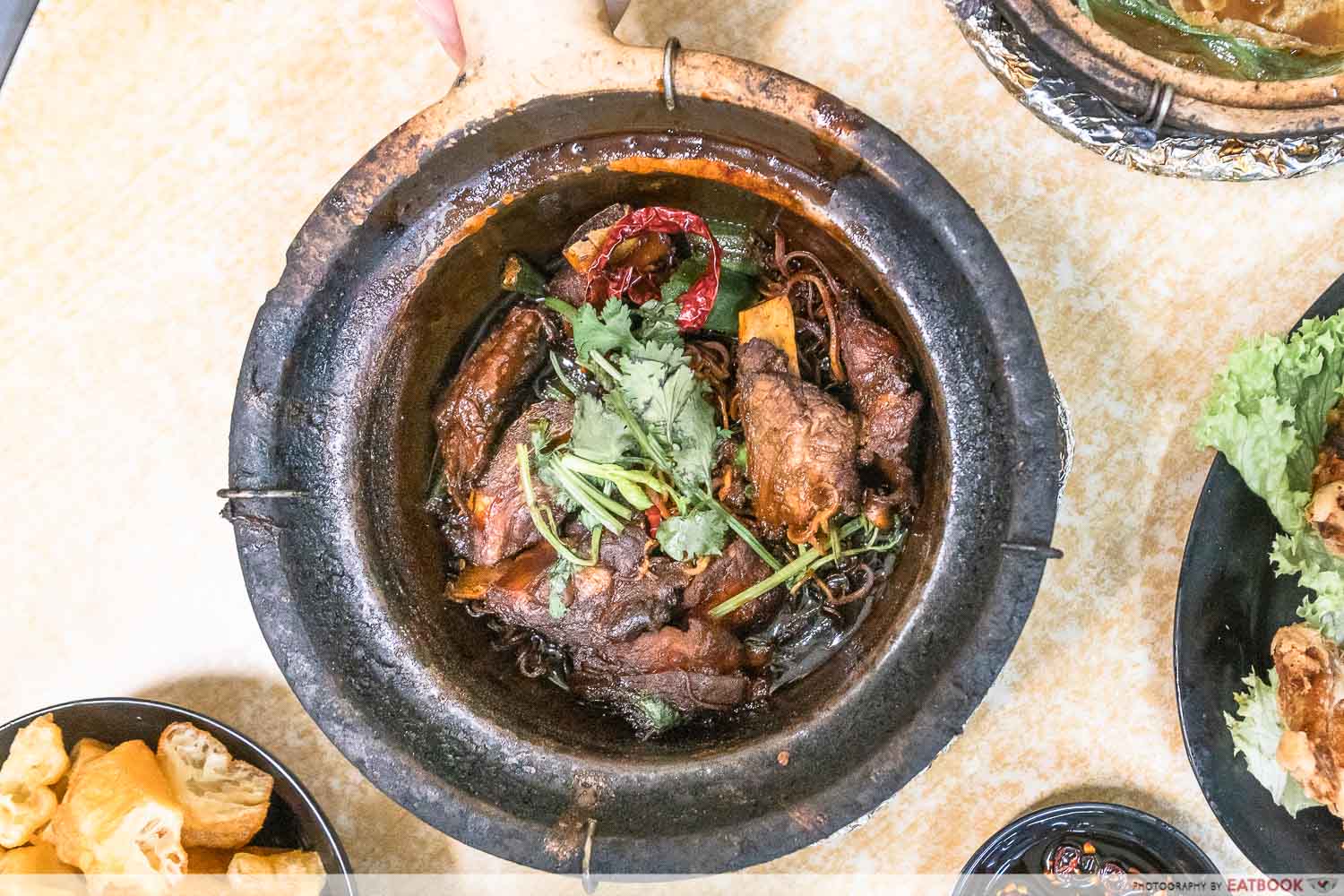 The next dish on our list was, personally, my favourite type of bak kut teh—Dry Bak Kut Teh ($10.50). This dish sees pork ribs tossed in a dark sauce, alongside red chillies, coriander, and slivers of cuttlefish.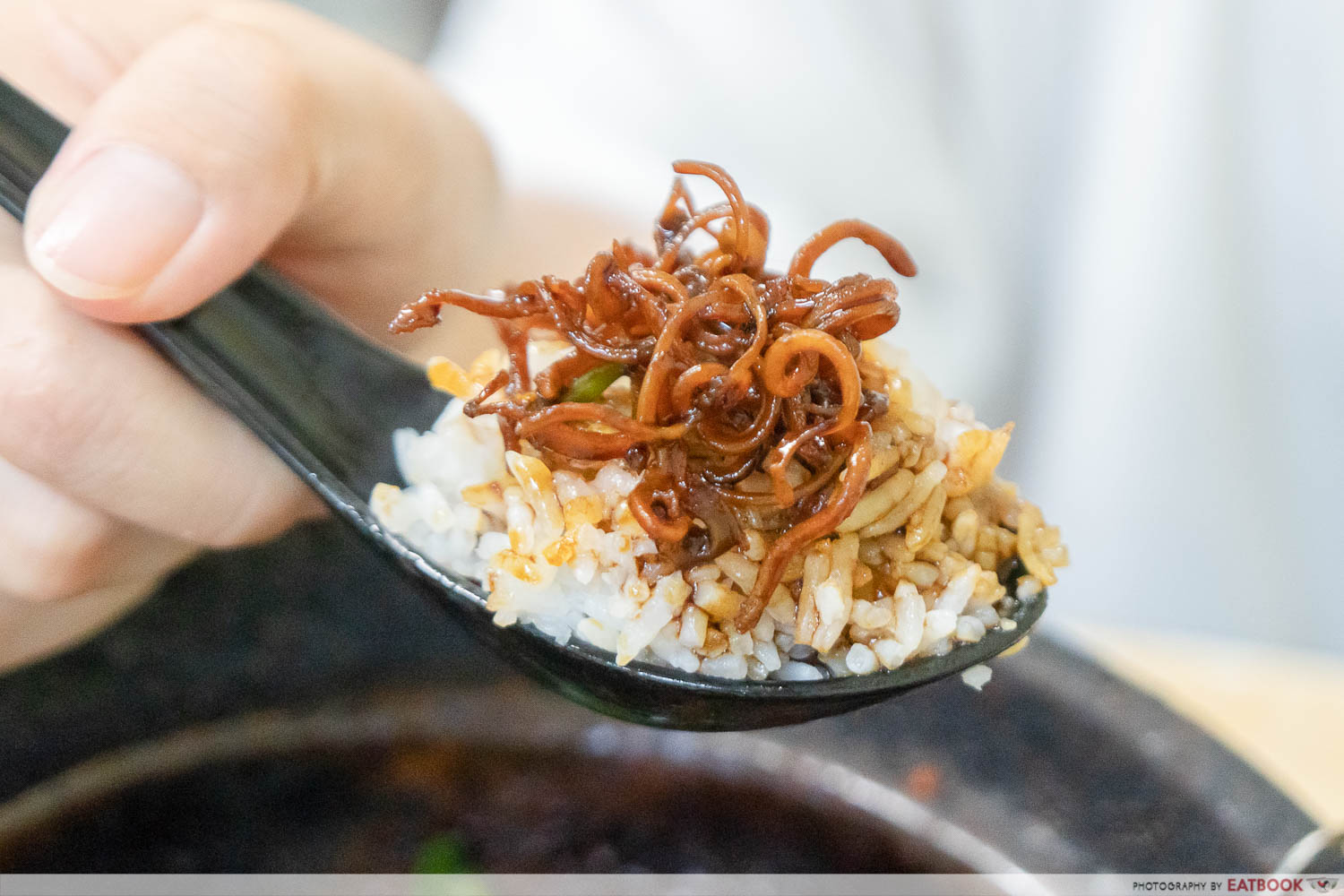 The dark sauce in this dish was savoury-sweet, lightly spiced with the red chillies within. What I loved most was the cuttlefish slivers, which added dashes of umami, without overpowering the sauce. With this, I could easily down a whole bowl of rice.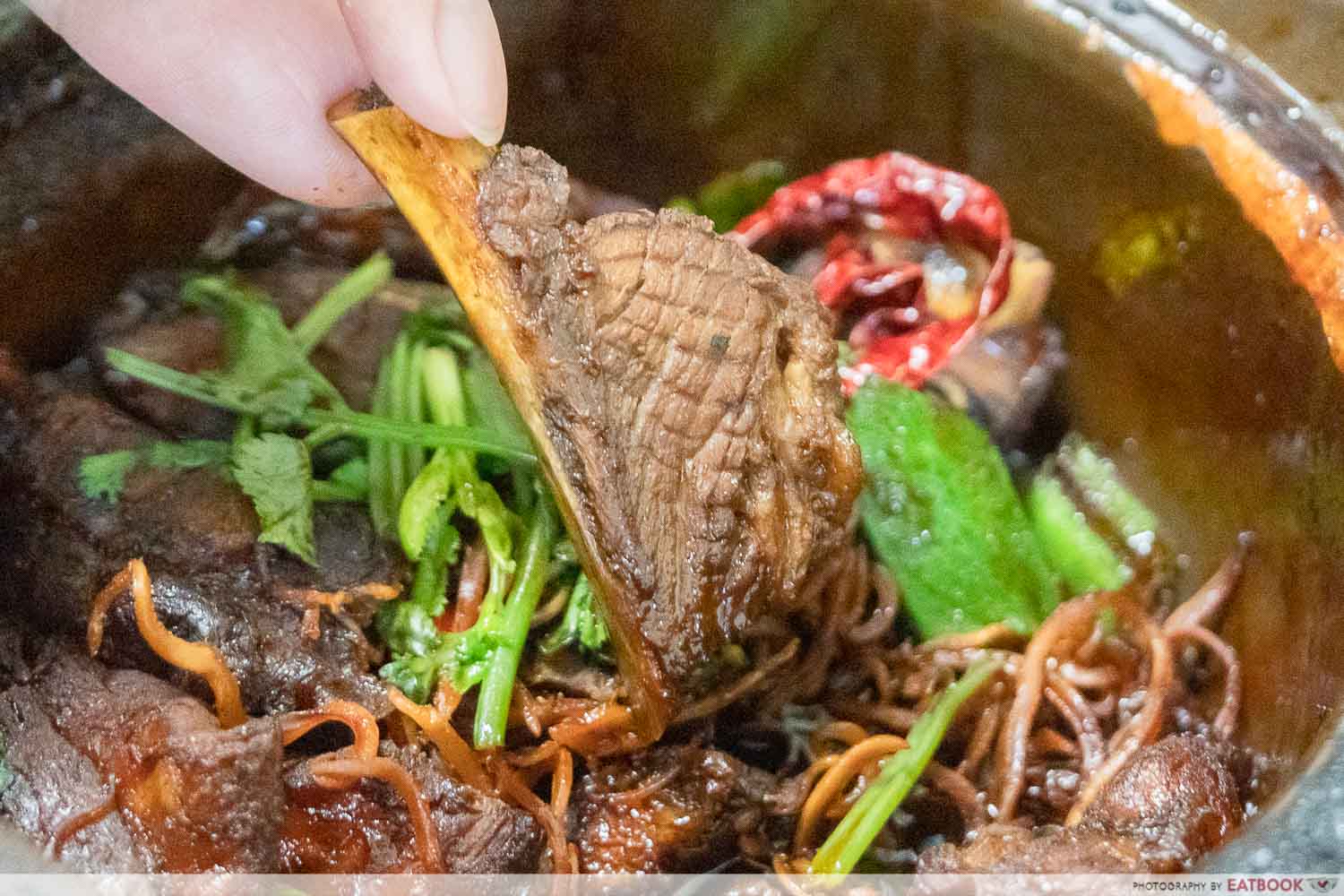 There was a good amount of ribs in this dish, coated in the flavoursome dark sauce. Though these ribs were a touch dry, they were chunky, and immensely satisfying to sink my teeth into.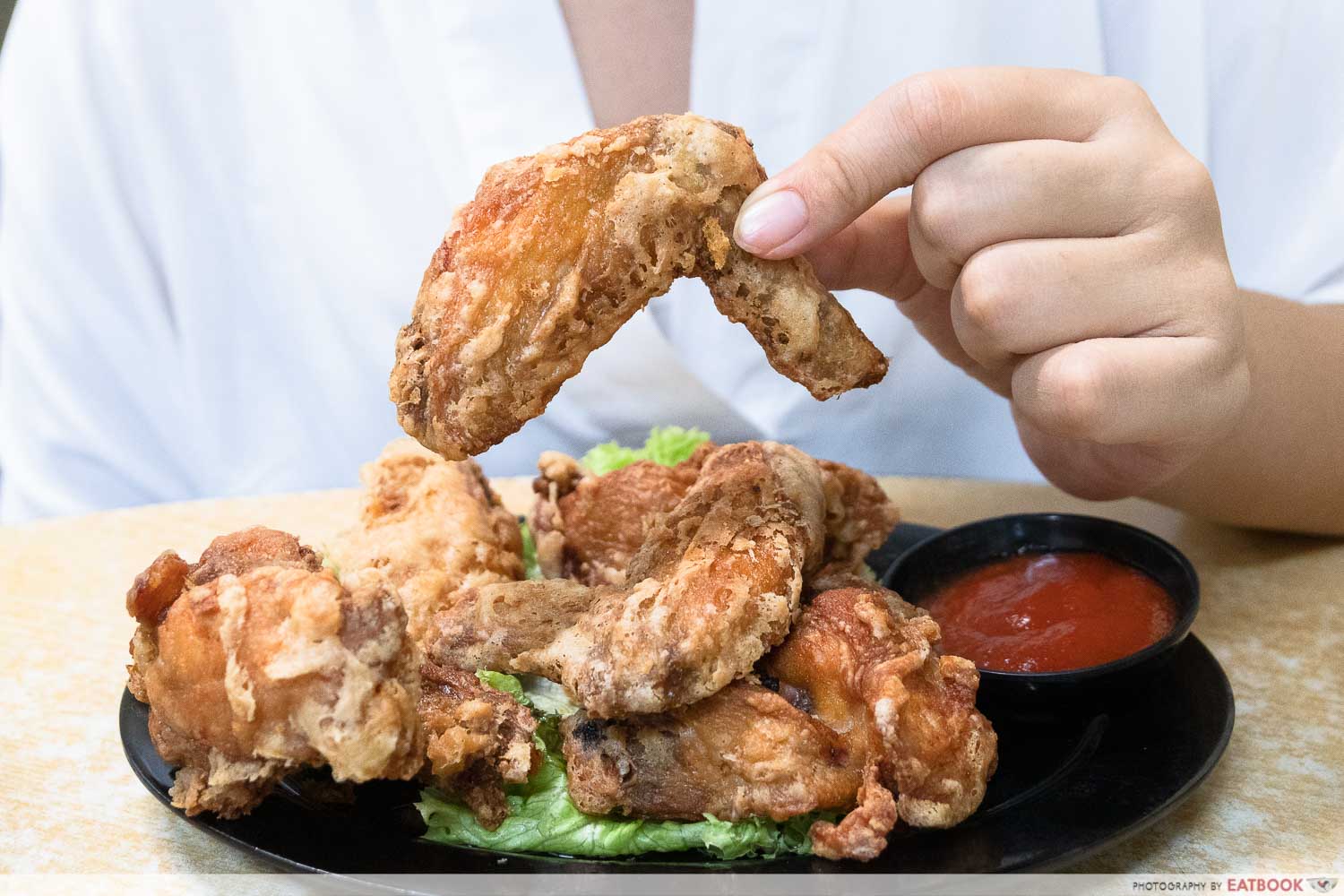 Bak kut teh aside, Leong Kee dishes up a small selection of mains, of which I chose the Fried Chicken W/ Shrimp Sauce ($6.50)—essentially prawn paste chicken, aka har cheong gai.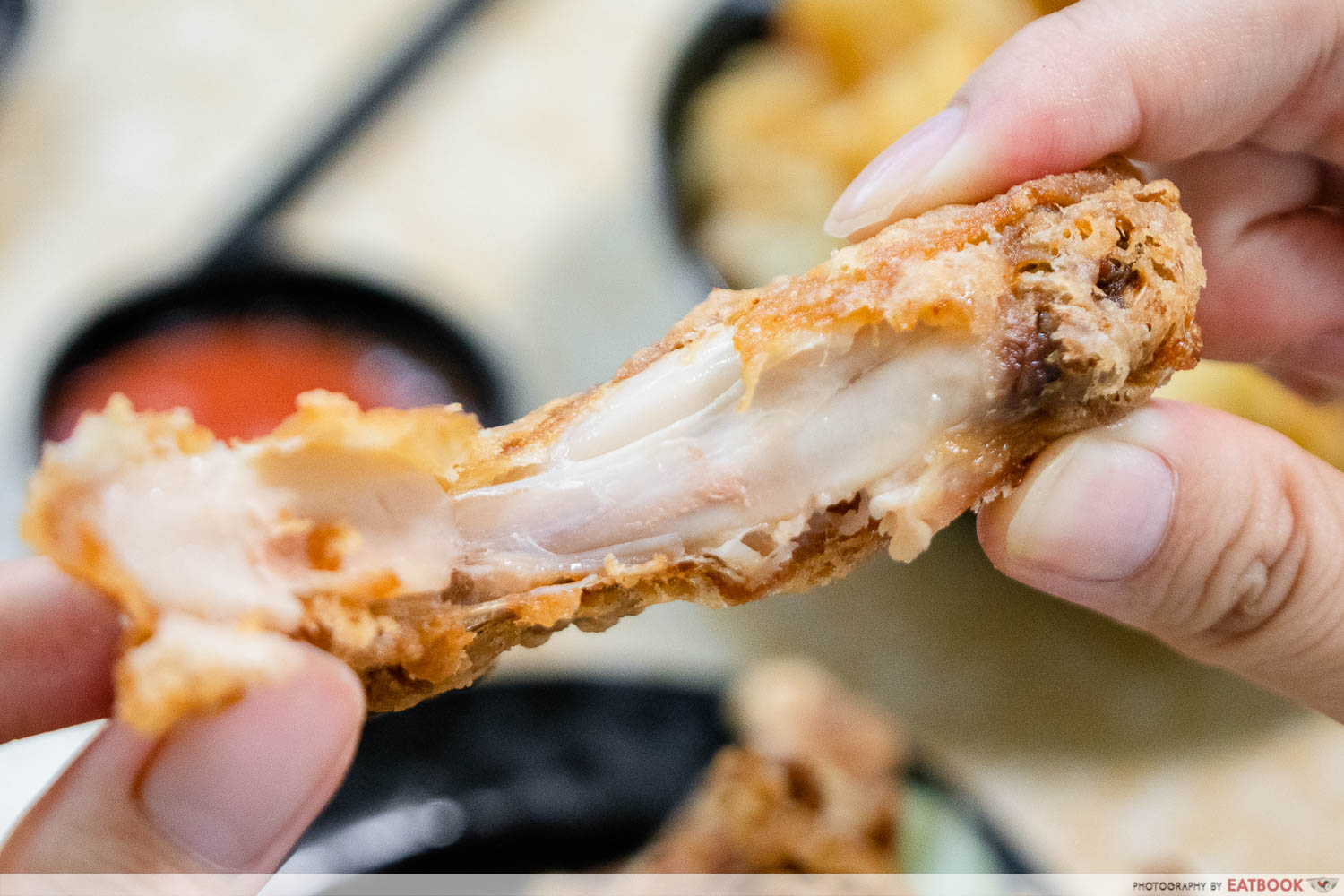 Har cheong gai is my favourite kind of fried chicken, and Leong Kee does a pretty mean rendition. Here, you can taste the fermented savouriness of prawn paste, infused with the skin and meat. I also enjoyed the batter, which was crispy, airy, and moreish.
Old World Bakuteh Review: Teochew Bak Kut Teh With Fried Porridge And Dry Mee Sua At Yishun
Ambience at Leong Kee Klang Bak Kut Teh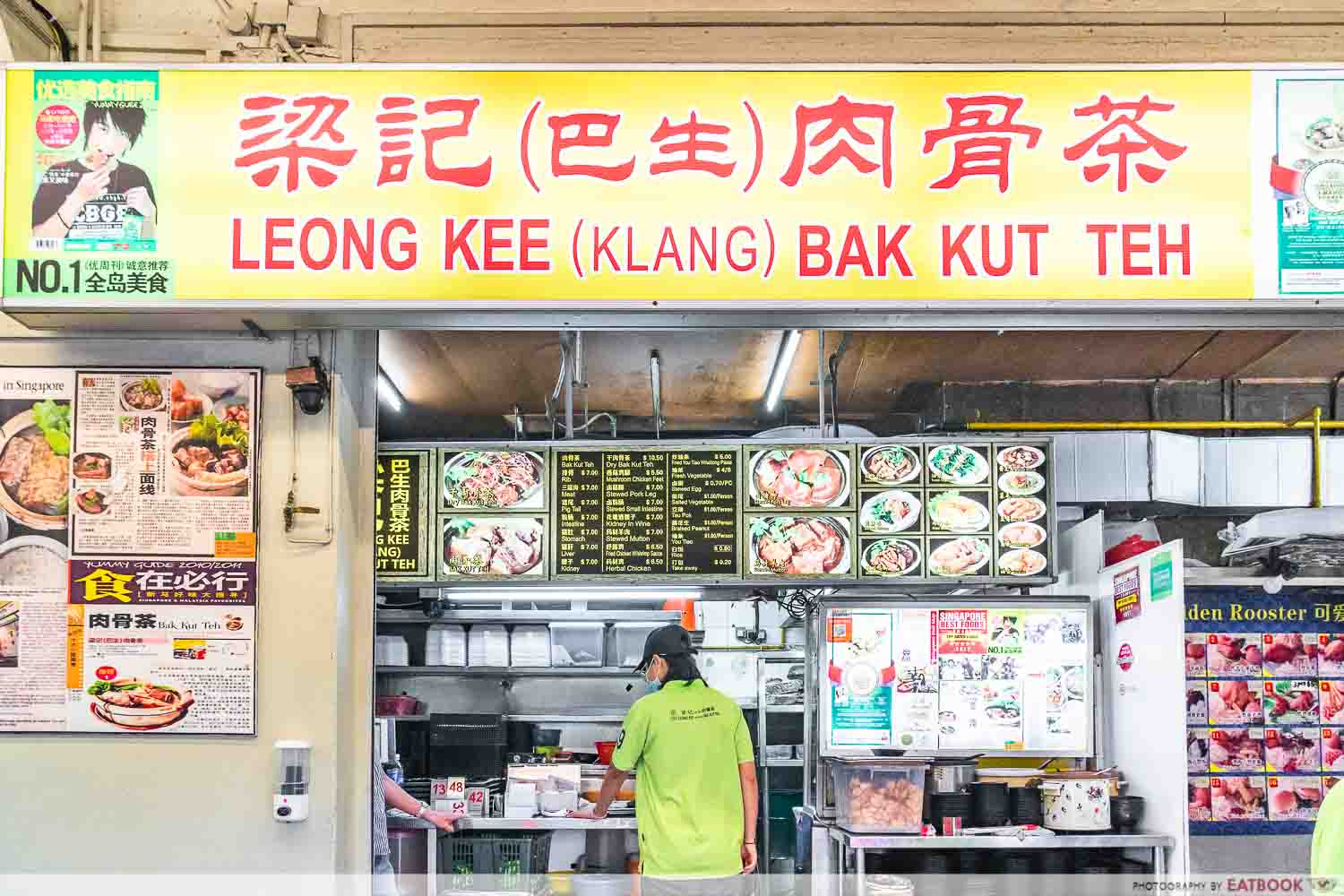 Situated in Geylang, Leong Kee Klang Bak Kut Teh isn't the most accessible, taking around 10 minutes to get to by bus from Kallang MRT Station.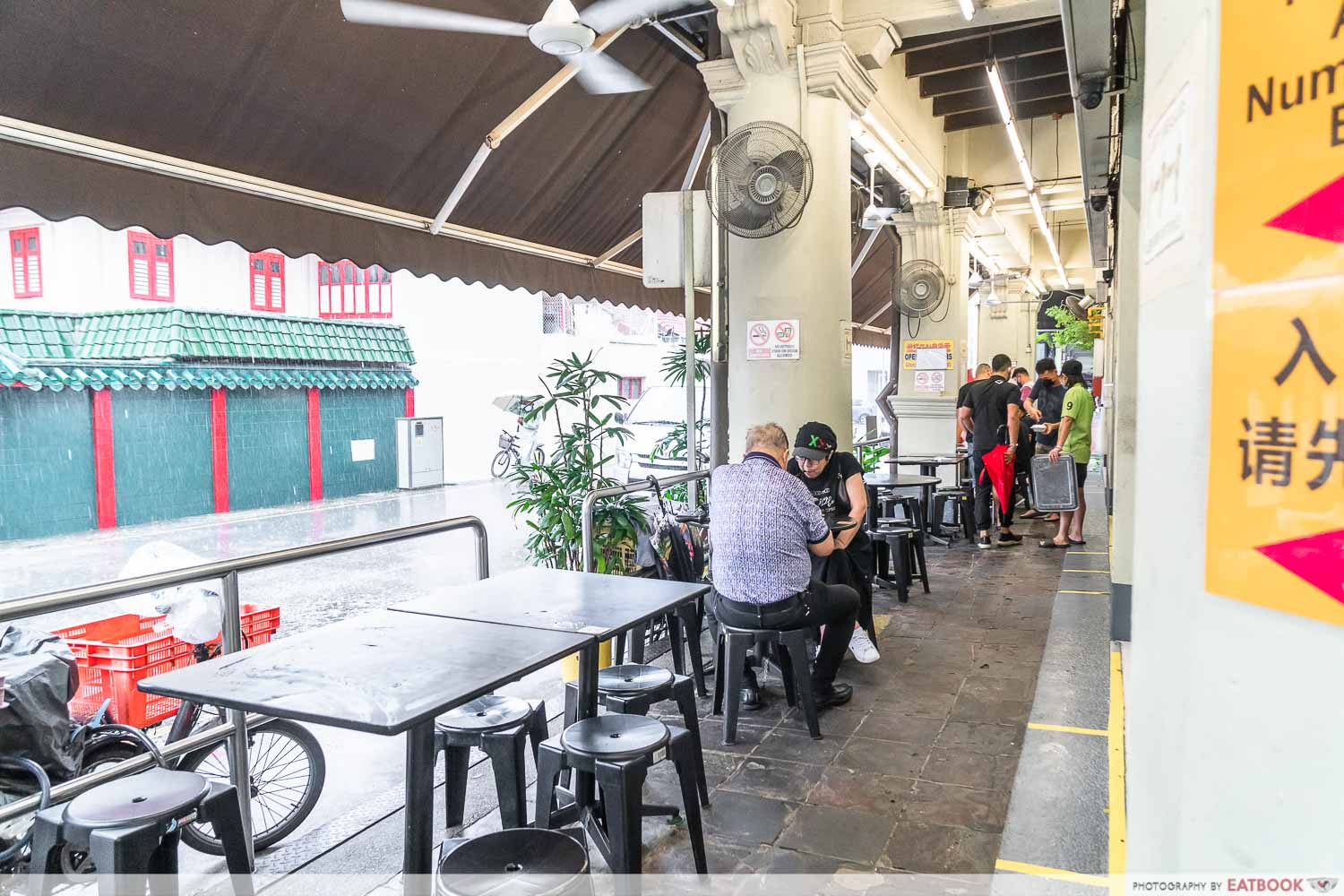 The seating capacity is rather large, with both indoor, and outdoor, seating areas, though the former isn't as well-ventilated as I'd have liked. Dinnertime sees long queues stretching outside the stall.  The line moves fast, however, so you won't have to wait that long. This place closes past midnight too, if you find yourself craving for BKT in the late night.
L32 Handmade Noodles Review: Handmade Seafood Ban Mian With Long Queues At Geylang
The verdict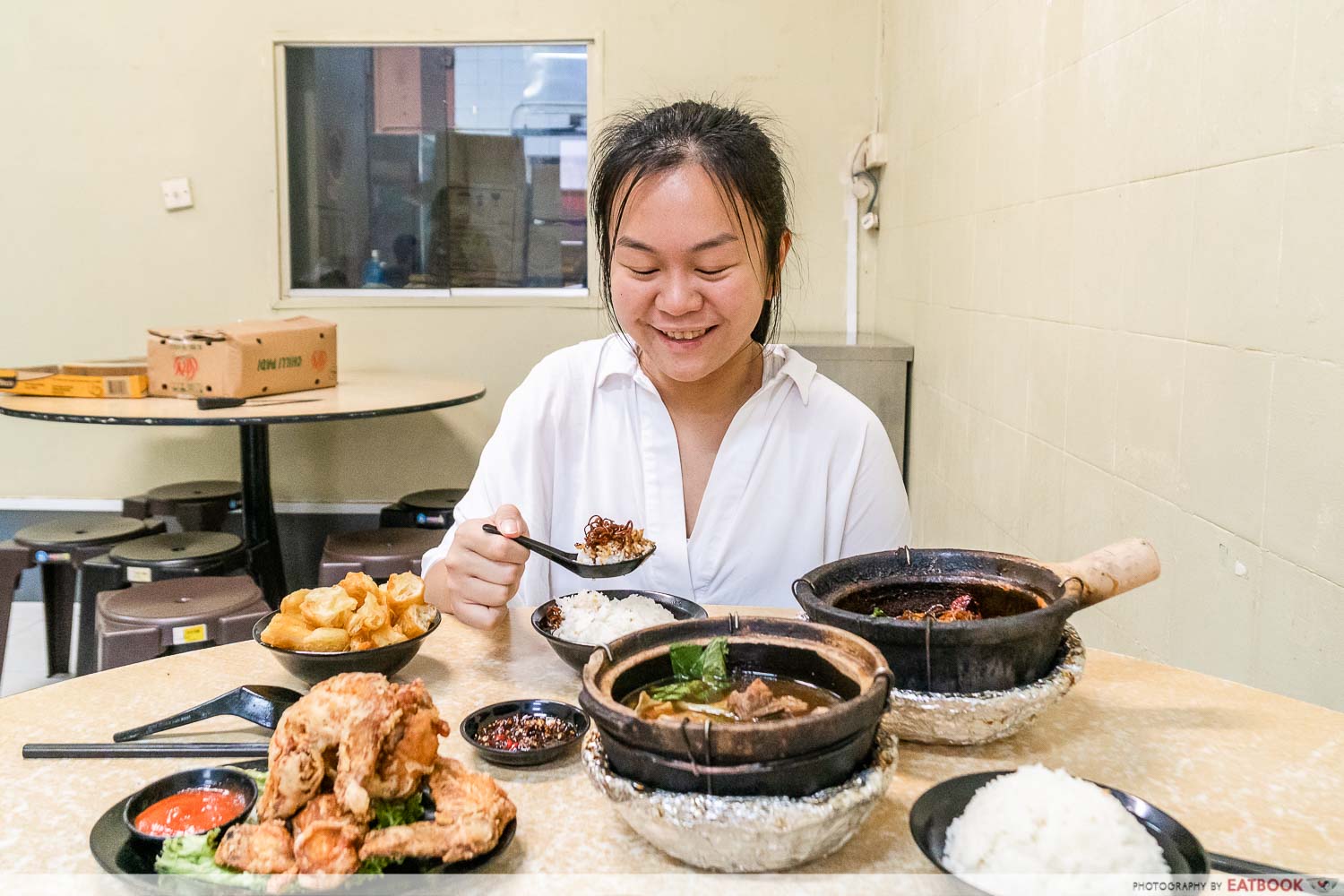 In a time when I can't hop over to JB for my favourite bak kut teh, Leong Kee Klang Bak Kut Teh more than satisfies my cravings, with the quality of their food, and affordability. Their herbal bak kut teh is good in its league, but I was especially impressed by the dry Klang bak kut teh, because of how flavourful it was. You'll definitely catch me here again, especially on rainy days, enjoying a pot of comforting BKT.
For more food options in the vicinity, check out our Keisuke Chicken Yakiniku Tori Yaro review, for chicken yakiniku in a coffee shop setting. There's also our L32 Handmade Noodles review, for delicious handmade ban mian.
Address: 251 Geylang Road, Singapore 389309
Opening hours: Daily 11am to 12:30am
Tel: 9380 1718
Website
Leong Kee Klang Bak Kut Teh is not a halal-certified eatery.
Keisuke Chicken Yakiniku Tori Yaro Review: Chicken Yakiniku From $3.90 In A Kopitiam
Photos taken by Syamira Rohaizad.
This is an independent review by Eatbook.sg.
Leong Kee Klang Bak Kut Teh Review: Herbal And Dry Klang Bak Kut Teh In Geylang
Summary
Pros
– Dry klang bak kut teh was delicious
– Herbal broth was well-balanced
Cons
– You tiao was dry
– Indoor seating area wasn't well-ventilated
Recommended dishes: Bak Kut Teh ($7), Dry Bak Kut Teh ($10.50)
Opening hours: Daily 11am to 12:30am
Address: 251 Geylang Road, Singapore 389309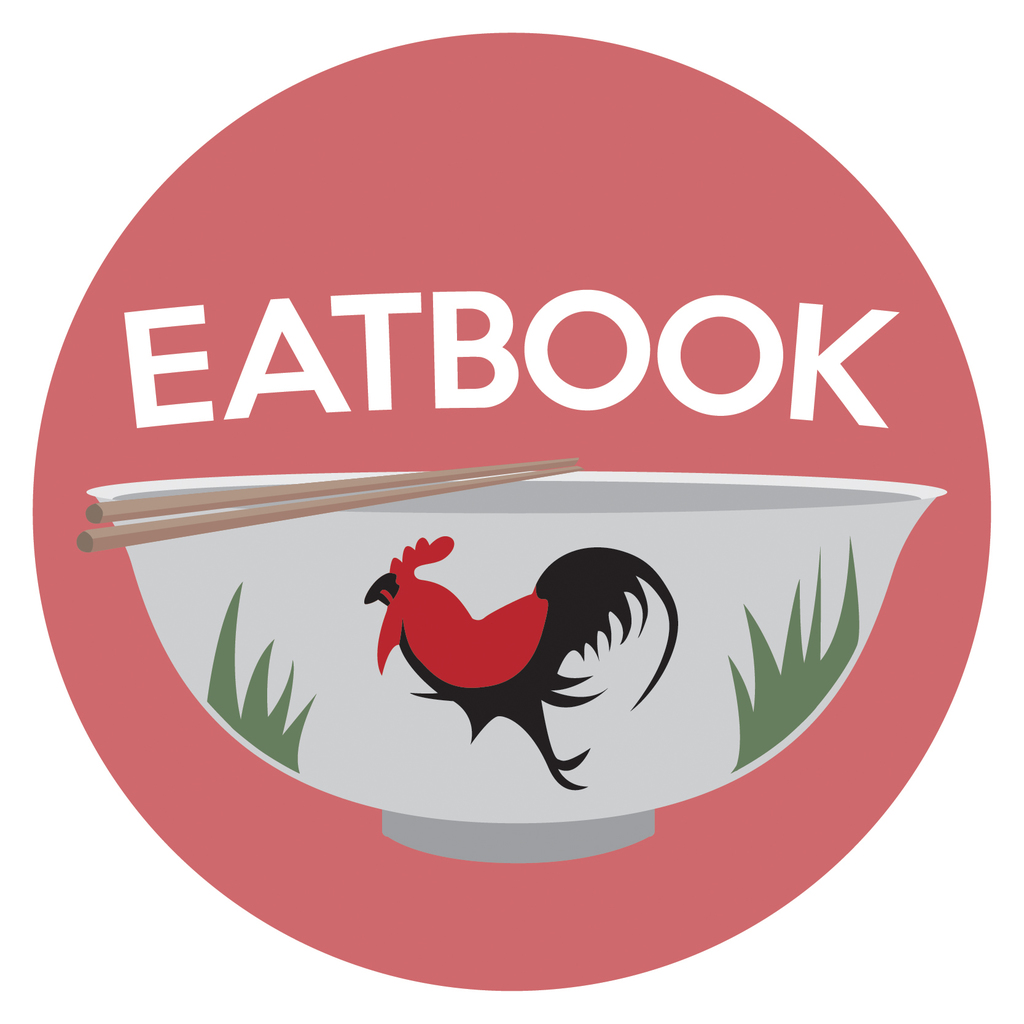 Drop us your email so you won't miss the latest news.