Make a complete meal with Samyang pasta sauce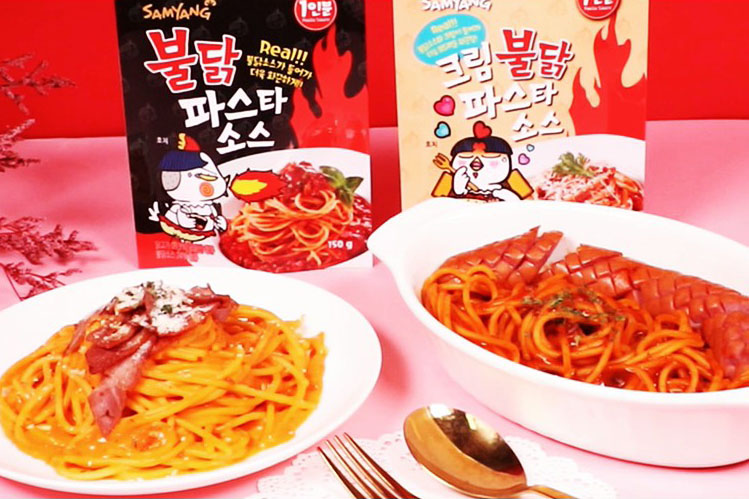 Image credit: Shopee Singapore

Fresh from obliterating the taste buds of Singaporeans with their spicy buldak hot sauce, Samyang has come up with a new hot spicy pasta sauce that is meant to be eaten together with spaghetti.
Two flavours are currently available on Shopee, and each pack is imported directly from Korea. 
Preparing the sauce is easy. All you have to do is mix in cooked spaghetti or any pasta noodles with the sauce and you're good to go. Of course, you can always jazz it up by adding ingredients such as hotdogs and vegetables.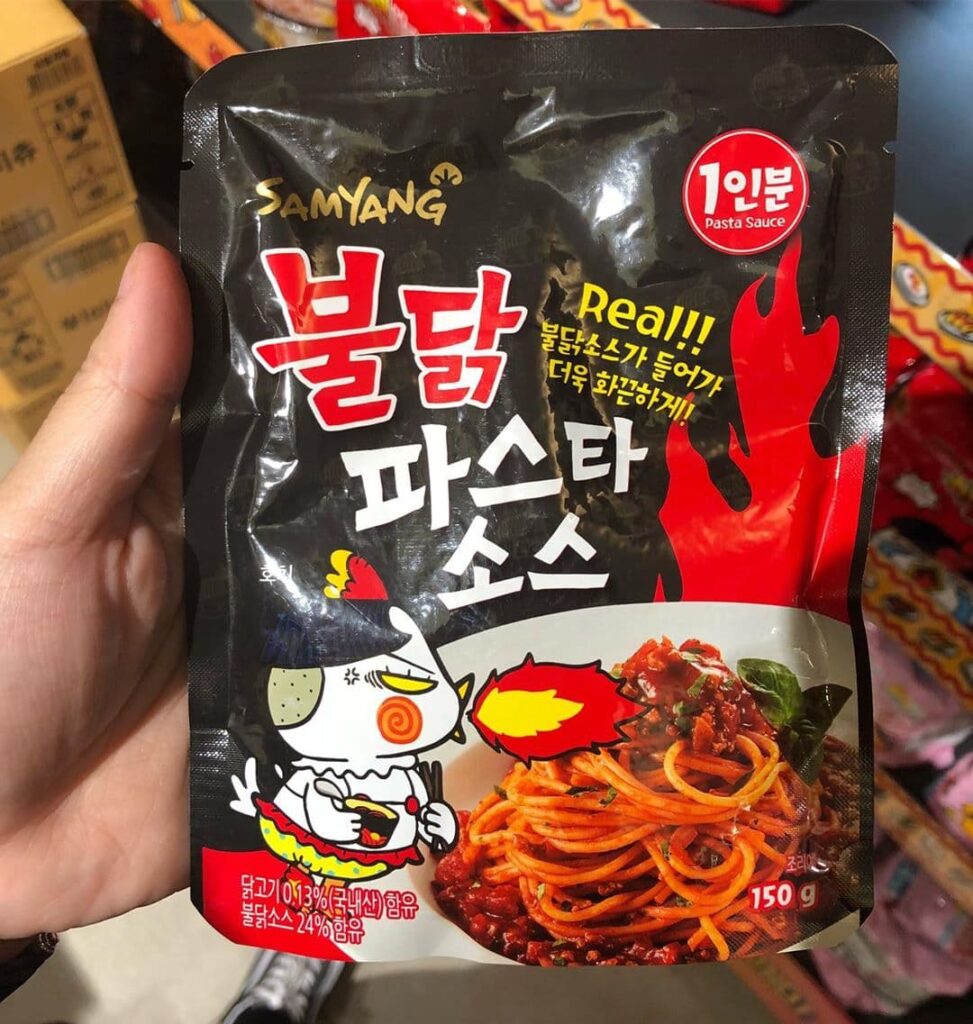 Image credit: @springautumn.id
The Hot Spicy Chicken Pasta Sauce ($3.99) packs the same rich chicken flavour and spicy punch as the original Samyang buldak sauce, which spice lovers have come to love.

There's 150g of sauce per pack, which should be enough to feed around three to four people. 100 pieces are available at the time of writing, so it's a good idea to snap these up before they get sold out.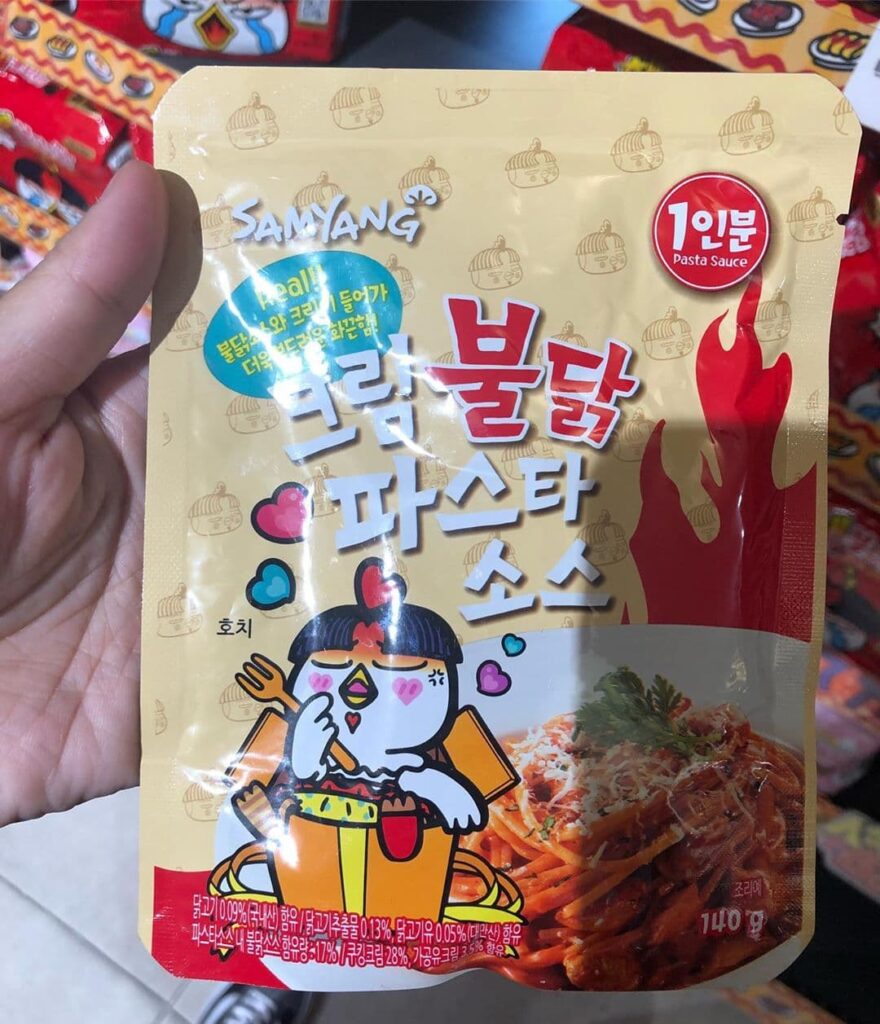 Image credit: @springautumn.id

The Hot Spicy Cream Pasta Sauce ($3.99) is different from the original flavour, coming in a cream-based emulsion instead. It's slightly milder than the original flavour, so those who are averse to the blinding heat should get this instead.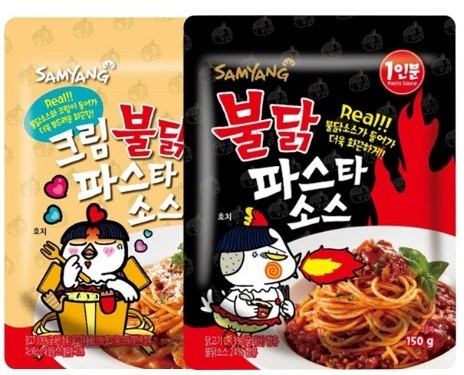 Image credit: Shopee Singapore

If you're looking to share the sauce with a bunch of friends, or are simply looking to prepare a big serving for a party, order the Bundle of 3 ($11.70) instead. You'll be able to save around $0.30 more as compared to buying the packets individually. 
Take note that you can't mix and match the sauces in this bundle of three promotion, so you'll have to be decisive about which Samyang pasta pack to get. 
Affordably priced, these ready-to-eat Samyang pasta sauces ought to be a huge hit with its diabolic explosion of spiciness. Let us know if you'll be getting them in the comments below!

For those who're looking to be a little bit more creative and have more than ten minutes to spare, consider making your own Samyang mac and cheese instead! Everything is made in a pot, so you don't have to waste time cleaning as well.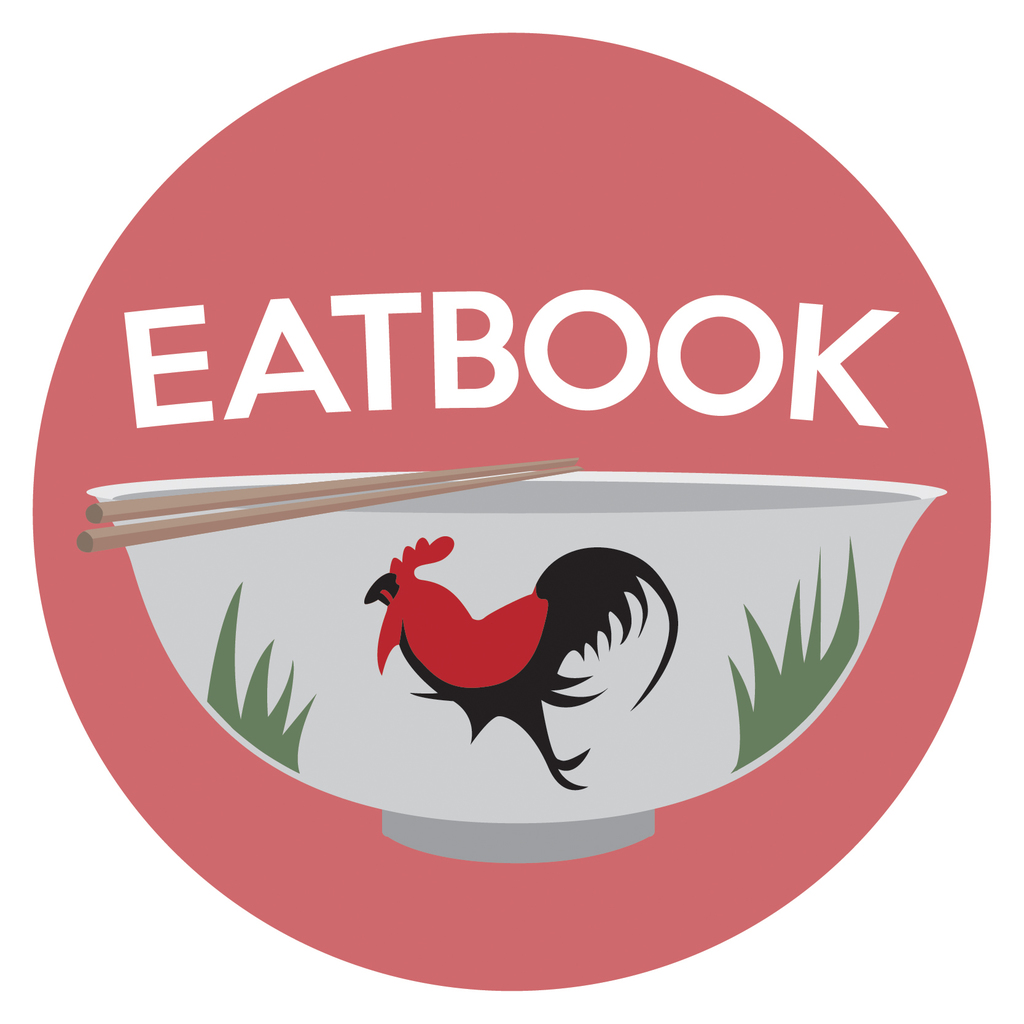 Drop us your email so you won't miss the latest news.