Scissors Cut Curry Rice offers satisfying dishes till 3:30am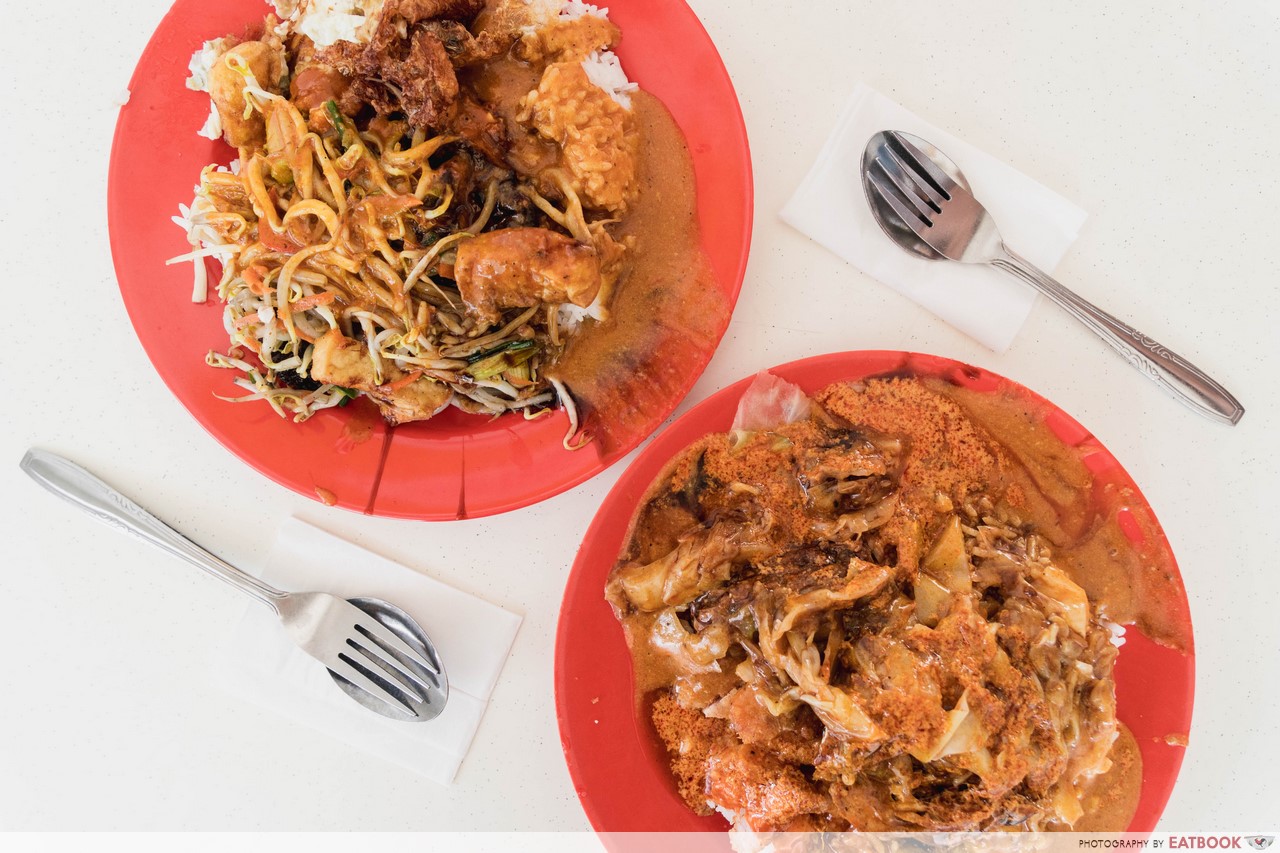 Having only recently discovered a love for curry rice, I decided to go on a quest to find the best, and Beach Road Scissor Cut Curry Rice was by far the most highly recommended. Beach Road Scissors Cut Curry Rice is no stranger to residents of the area. Typically a late-night go-to for those midnight cravings, Scissors Cut opens till 3:30am daily, perfect for night owls to satisfy their rumbling bellies.
Food at Scissors Cut Curry Rice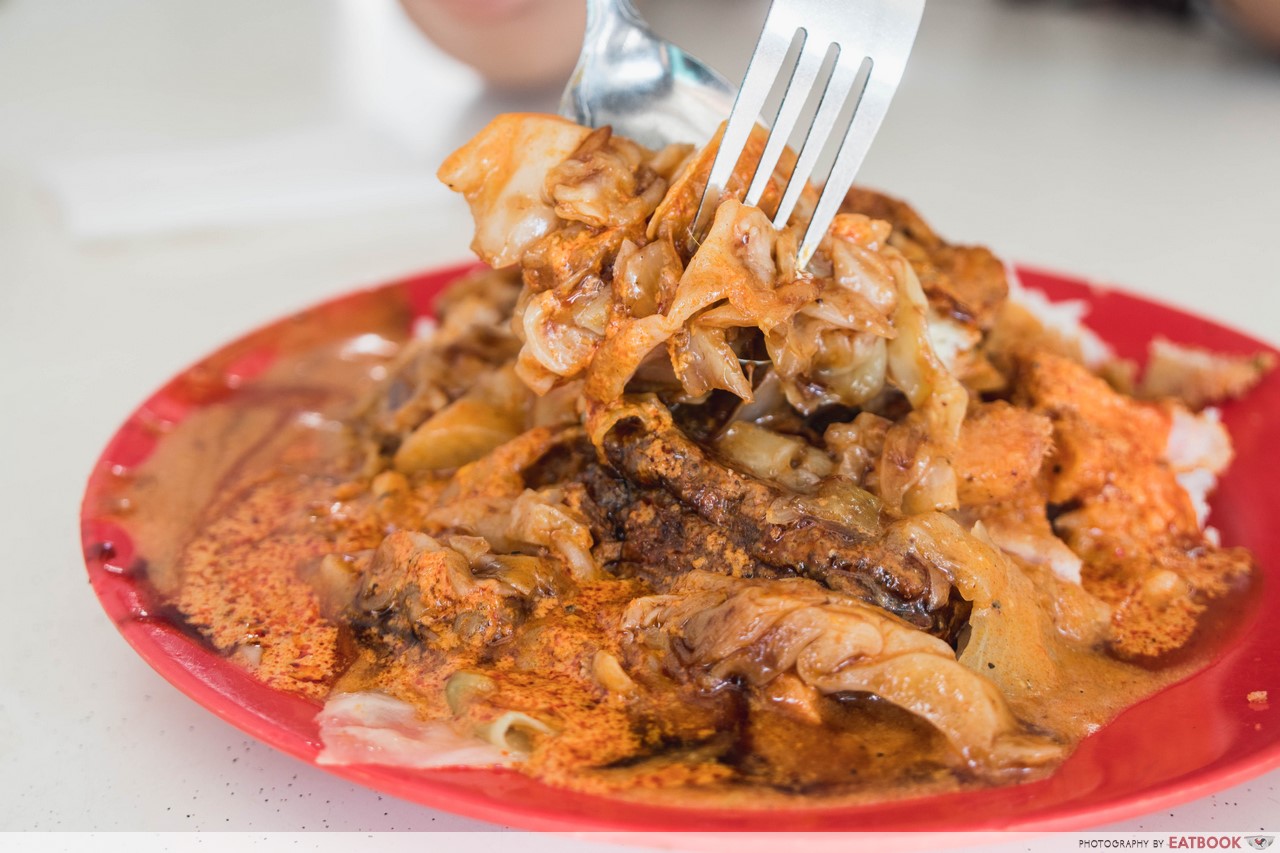 We ordered two plates of curry rice, each with three ingredients. Each plate cost $3.40, and was coated generously with their special curry sauce. Their curry sauce is a mixture of four different sauces: chilli sauce, chilli oil, braised gravy, and curry.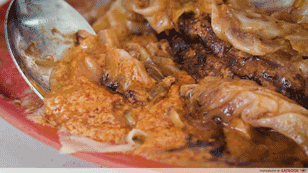 The gravy was thick and coated each grain of rice well, but caused it to be rather sticky. The combination of sauces led it to have just the right amount of spiciness – not hot enough to burn your tongue or throat, but enough to prevent it from being bland. It was also smooth and didn't have the taste of curry powder, which was good.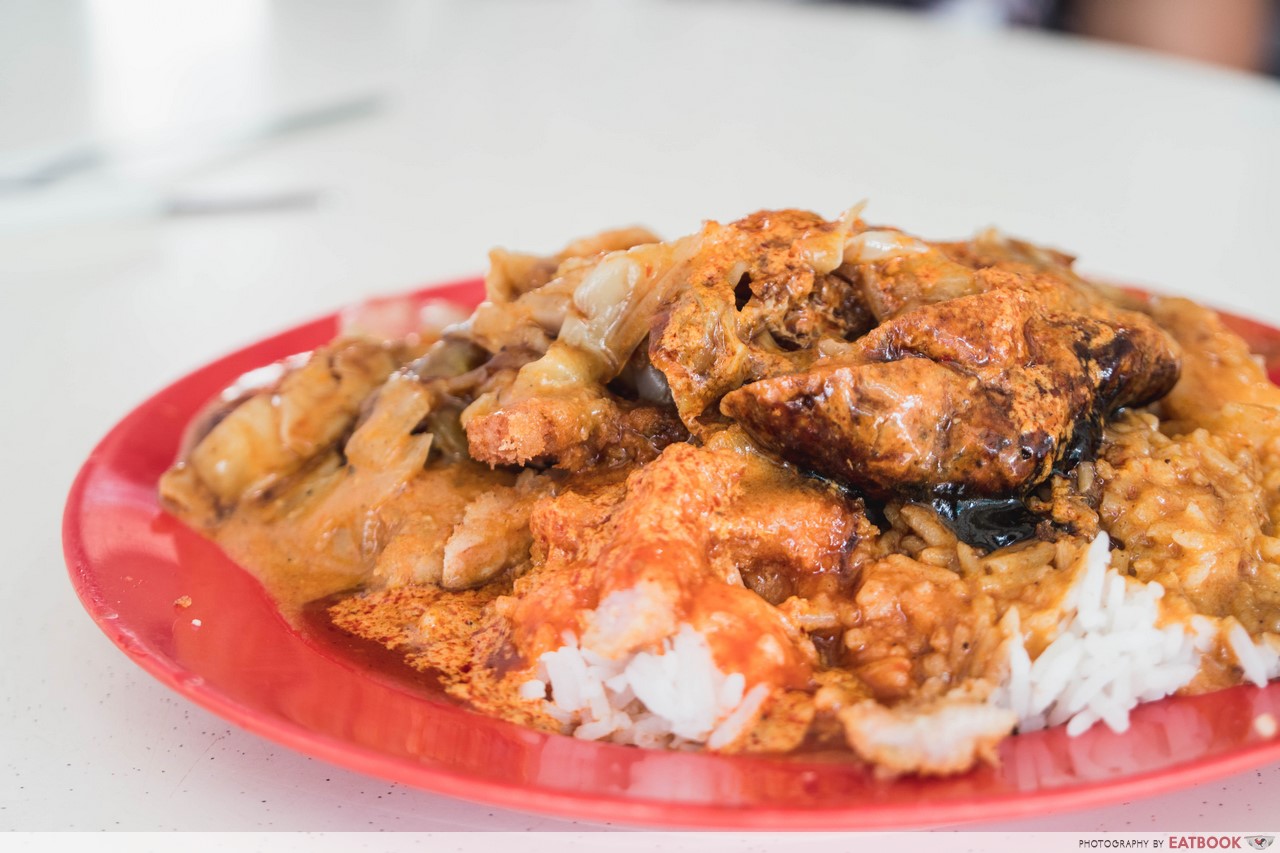 For our first plate of rice, we ordered chap chye, pork cutlet, and tau pok (tofu puff).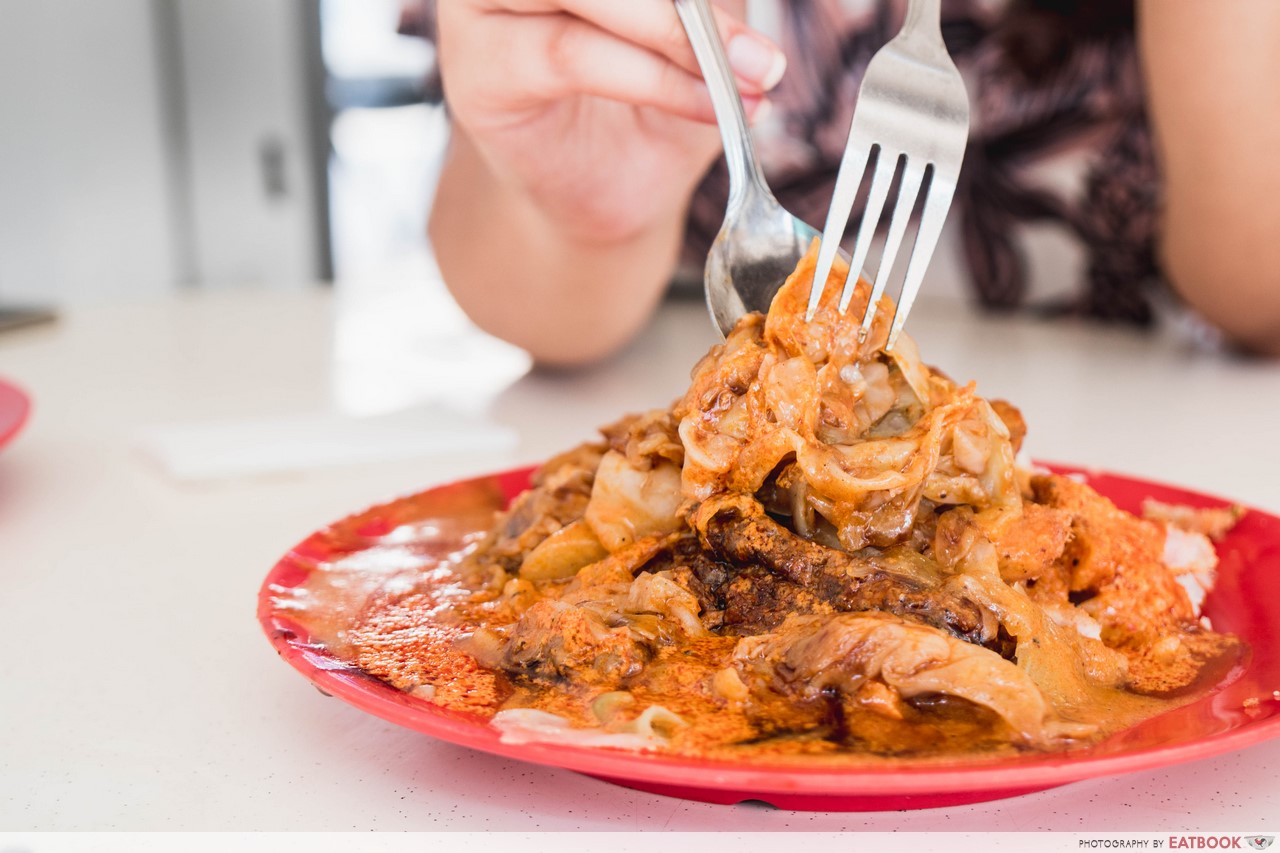 The chap chye was slightly too soft and mushy, and I would have preferred it if the cabbage still had a slight crunch. However, it was flavoured well with a light seasoning. On its own, it was slightly bland, but was good when eaten with the curry.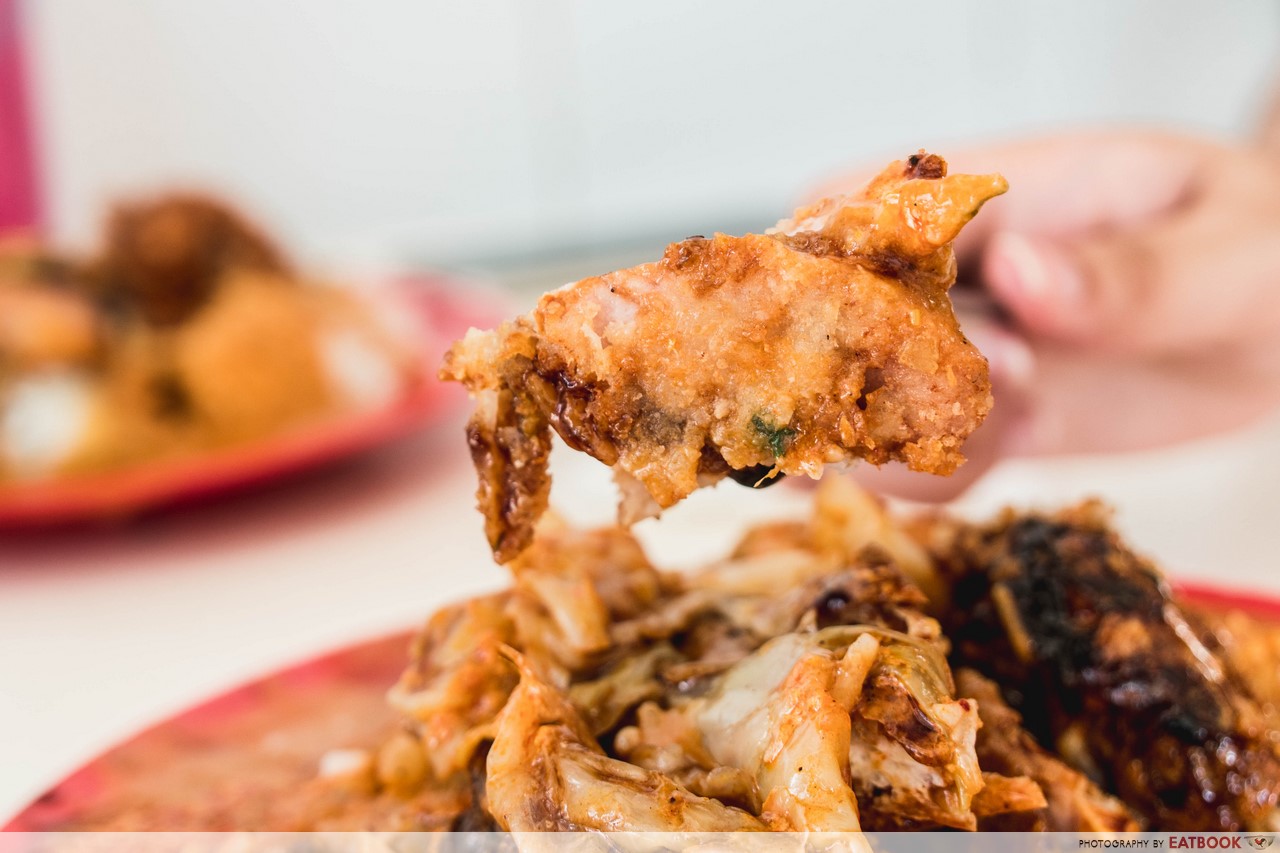 The pork cutlet was fried to a perfect crisp. The batter gave the meat a good crunch, and kept it tender and very juicy. This was one of my favourite ingredients, being a delectable combination of textures. It had a slight "porky" taste to it, but not overpoweringly so, and again tasted best coated in curry.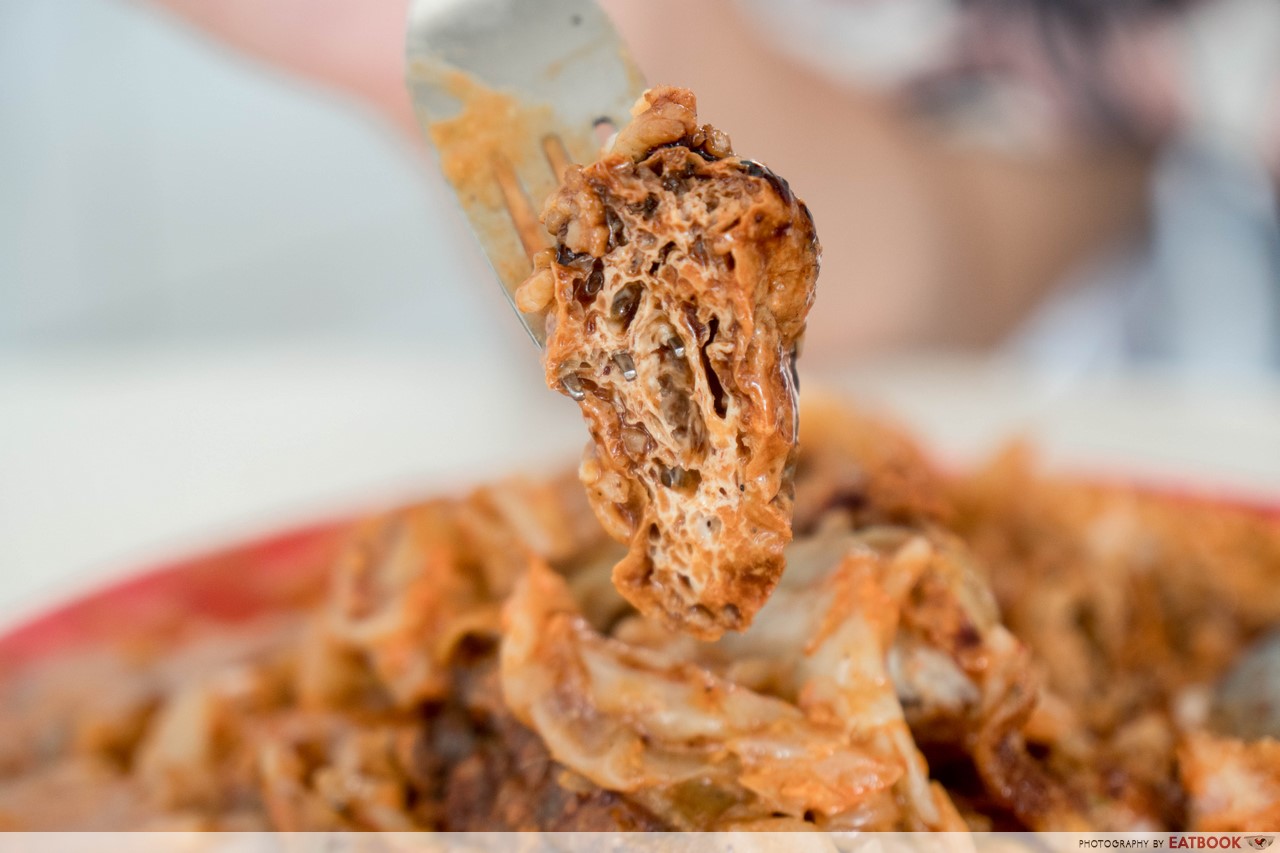 The last ingredient on this plate was tau pok. The tau pok was cooked in a braising sauce that resulted in it being soft, slightly chewy, and very well flavoured. Its texture allowed it to absorb the flavours of the braising sauce as well as the curry, releasing a combination of juicy flavour with every bite.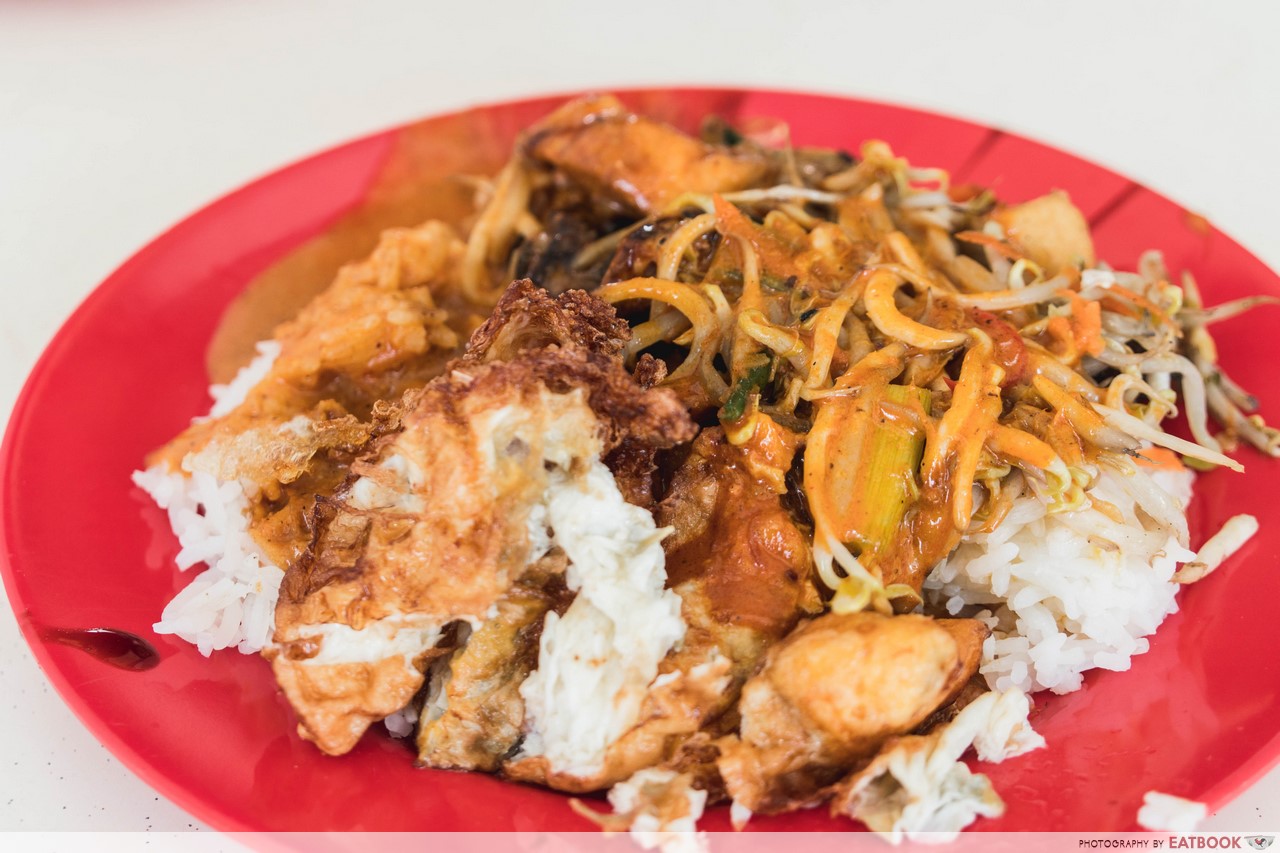 For the second plate, we added a fried egg, bean sprouts, and braised pork.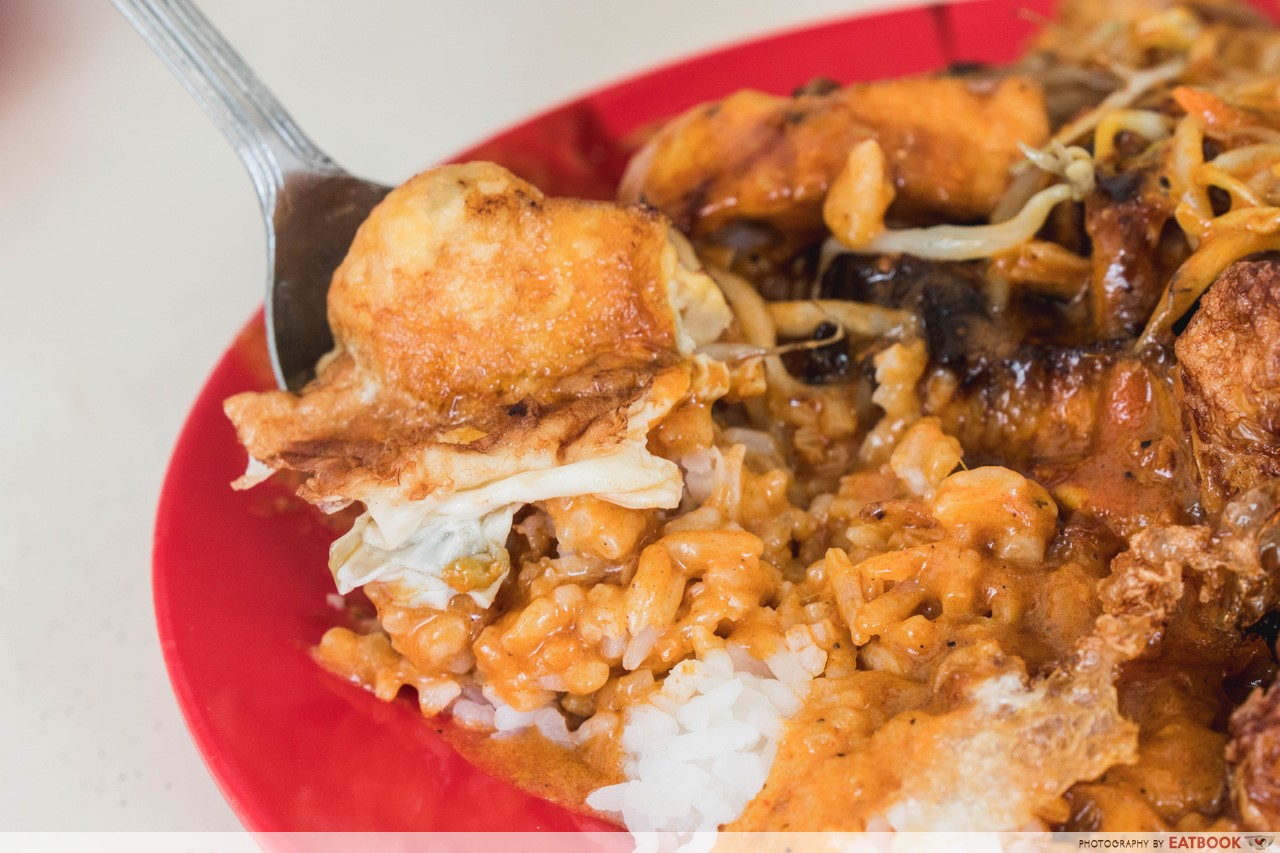 The fried egg was pretty standard. It was fried till slightly crispy on the outside, but still soft and chewy within.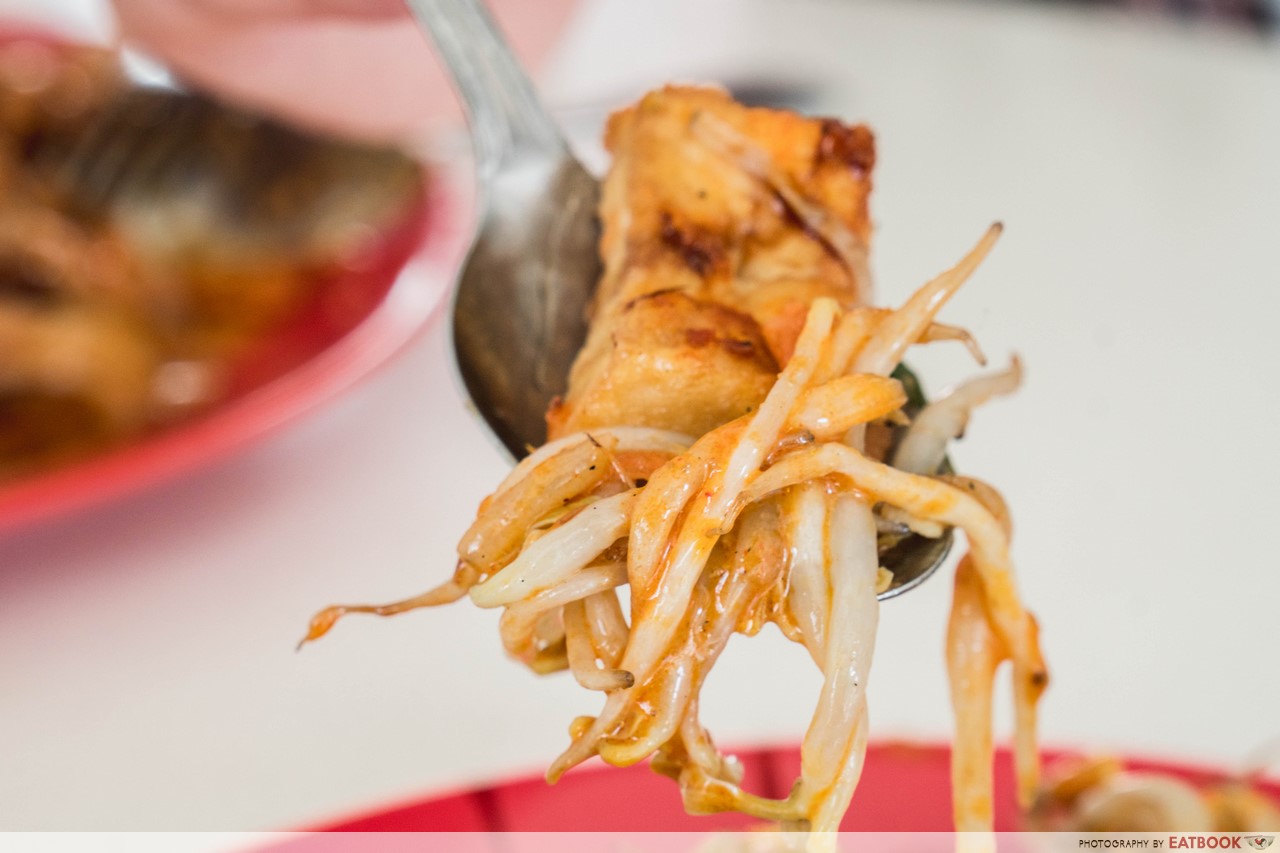 Bean sprouts, too, were rather standard. The bean sprouts also had some bean curd thrown in it, and the bean curd here had a nice, crispy skin coating a soft interior. The gravy easily coated the bean sprouts, flavouring them, while the bean sprouts added some texture to the dish.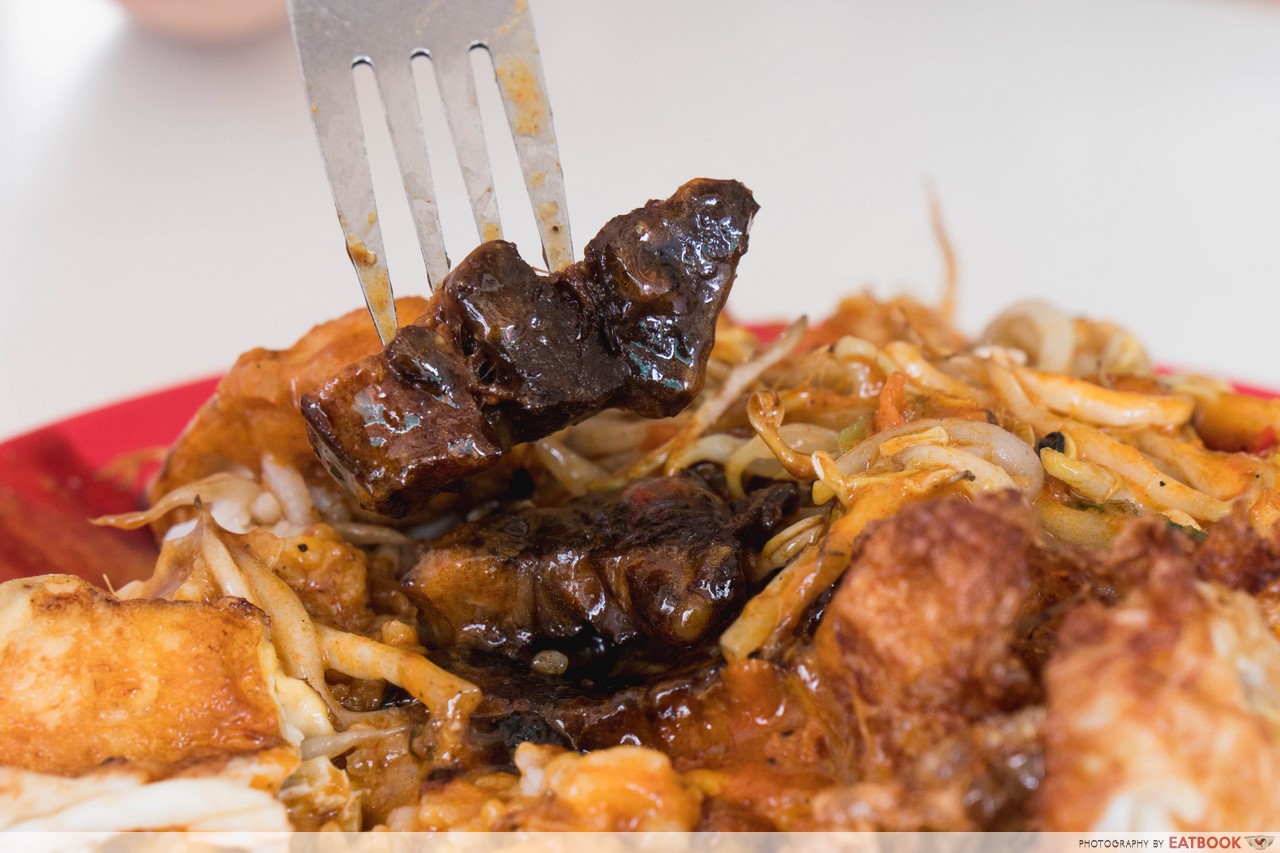 Our meat for this dish was braised pork belly. This was my other favourite ingredient, along with the pork cutlet. The meat was soft and tender, making it easy to cut into and chew. It was very flavourful, and we could make out the taste of some spices such as star anise. In addition to that, it absorbed some of the spiciness and flavour from the curry.
Ambience at Scissors Cut Curry Rice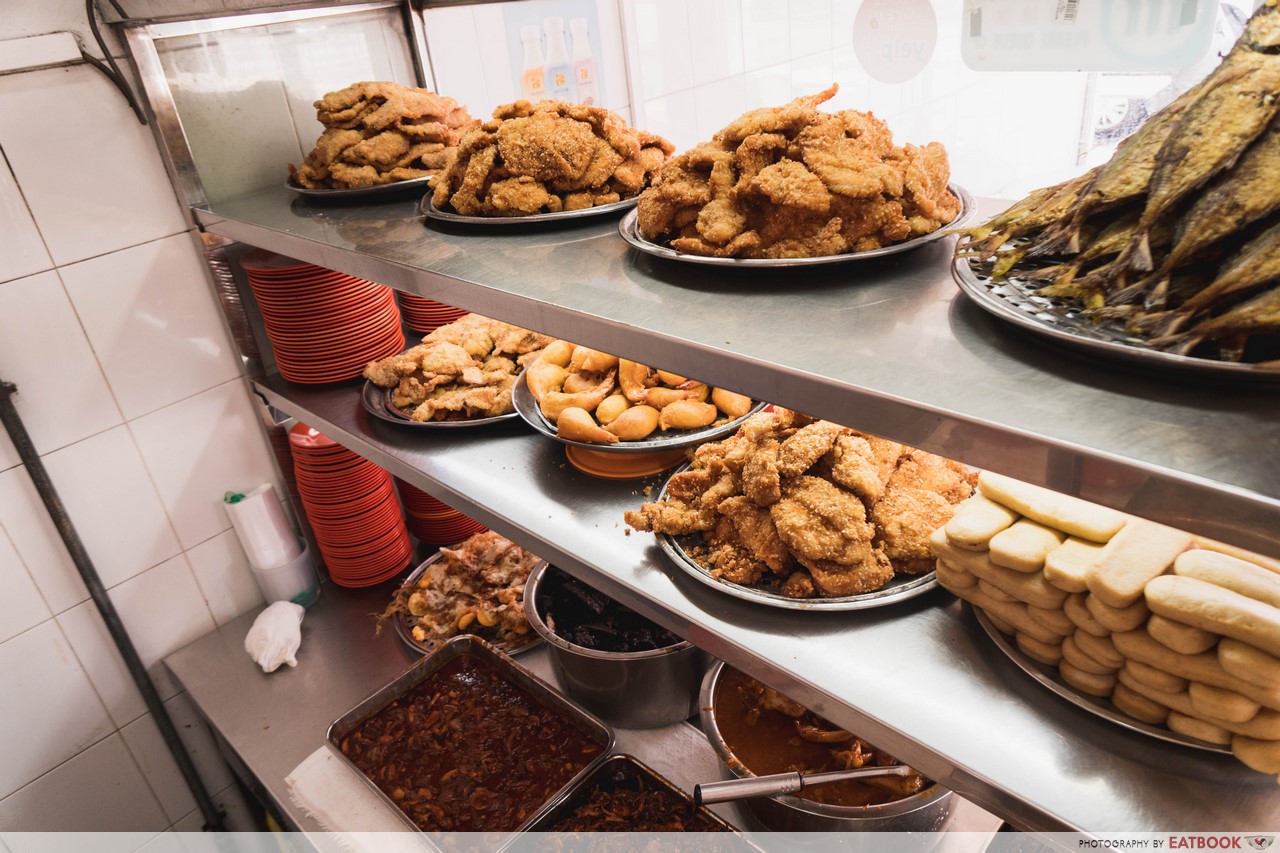 The ingredients are all kept in a display window, so it was quick and easy to order when my turn came round. After selecting ingredients, the chef took them aside, and then the magic started: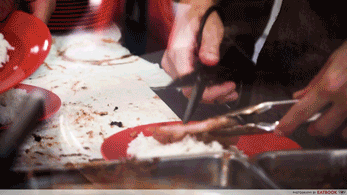 He uses a pair of scissors to masterfully cut all the ingredients and lay them on a bed of rice. Throughout our lunch, we could hear the clanging of the scissor blades repeatedly hit against one another, making Scissors Cut a pretty apt name for the place.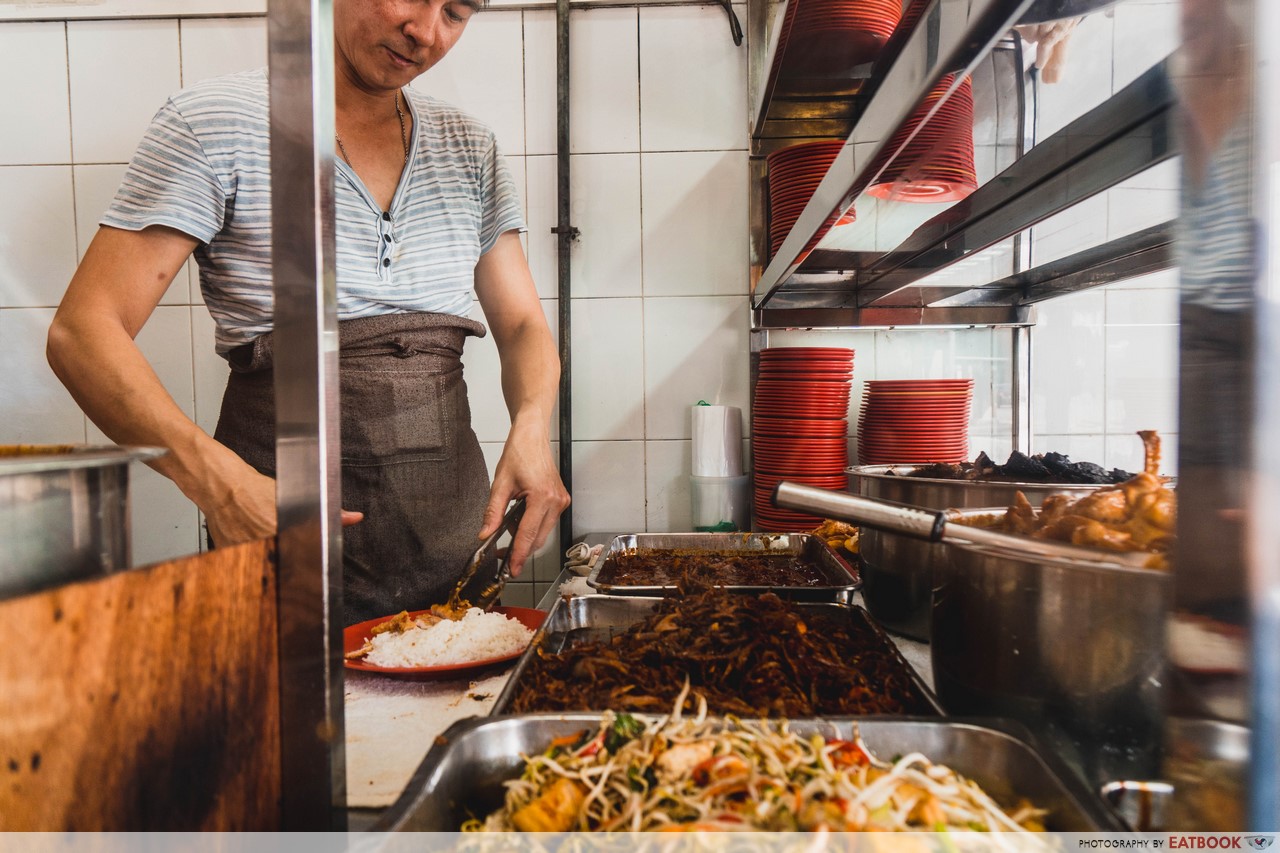 The stall occupies the space of two shops, one of which is filled with seats for diners. The ambience itself is pretty comfortable, as the area is well ventilated with fans.
The verdict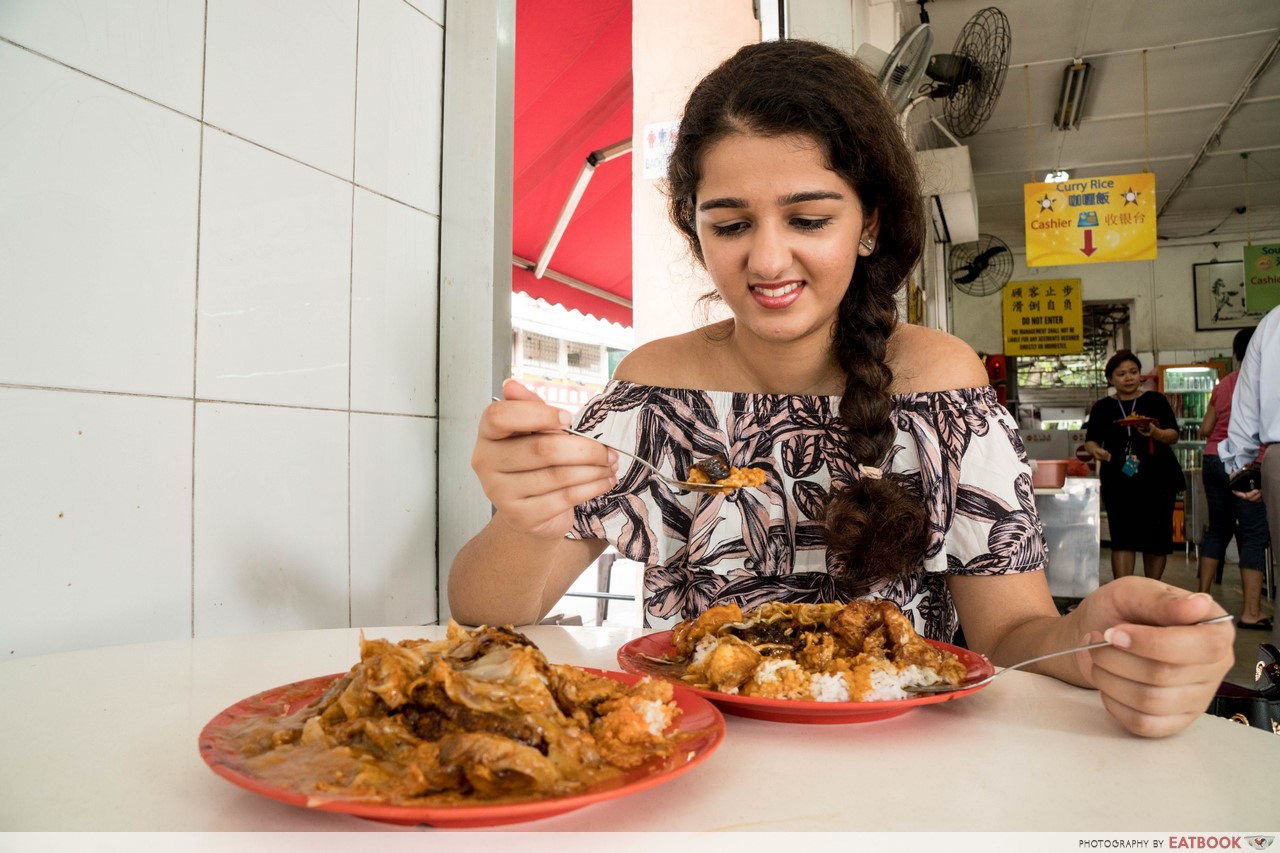 Expect your dining experience here to be messy, but warm and satisfying. The chefs are generous with the curry – so generous that even carrying it back to the table means getting your hands dirty. It is, however, worth it, especially for the price. I wouldn't make a trip all the way down, but if I were in the area, Scissors Cut would be pretty high on my list of dining options.
Address: 229 Jalan Besar, Singapore 208905
Opening hours: Daily 11am to 3:30am
Tel: 9826 1464
This is an independent review by Eatbook.sg
Scissors Cut Curry Rice Review: Famous, Cheap, And Good Curry Rice In Jalan Besar
Summary
Pros
– Lots of ingredients to choose from
– Flavorful curry
– Pork cutlet and braised pork belly were good
– Cheap
Cons
– Some ingredients lacked flavour on their own
Recommended Dishes: curry rice, pork cutlet, braised pork belly, tau pok
Operating Hours:
Daily: 11am to 3:30am
Tel:
9826 1464
Address: 229 Jalan Besar, Singapore 208905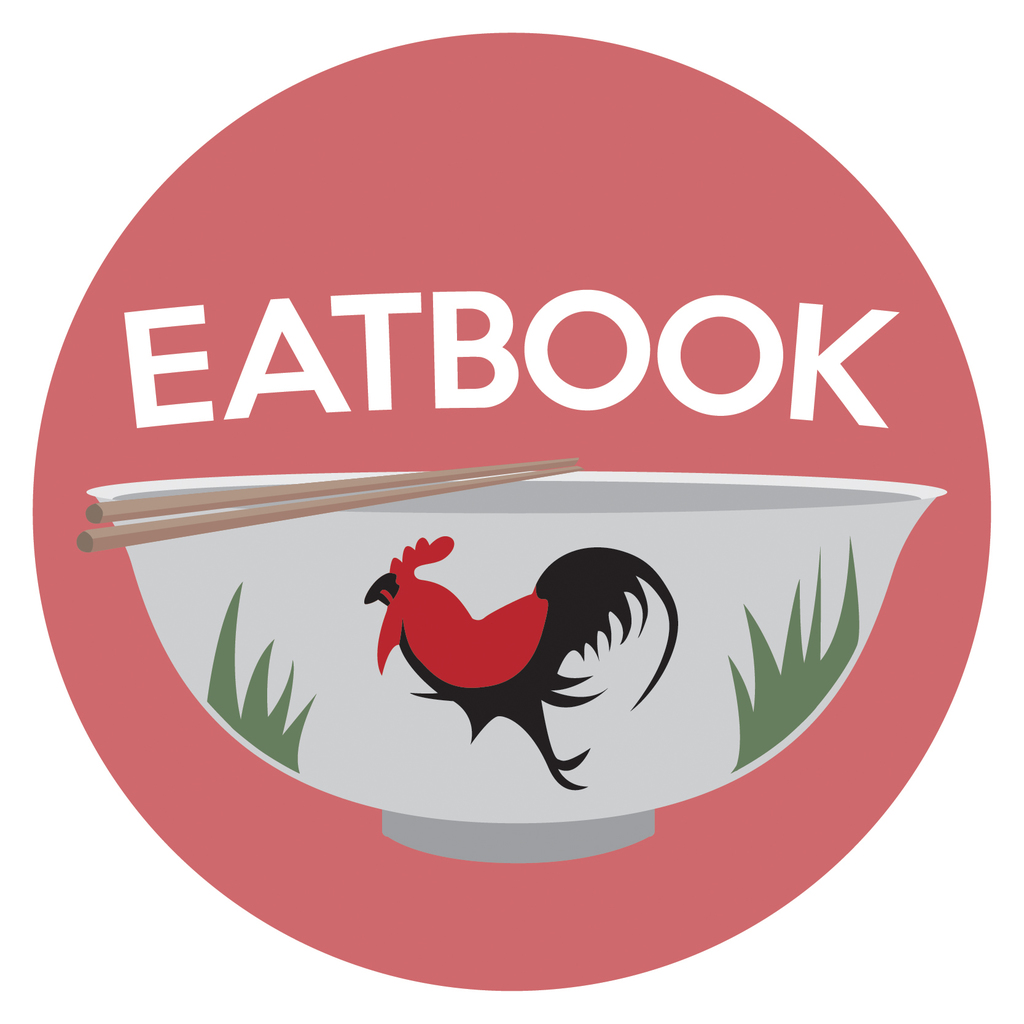 Drop us your email so you won't miss the latest news.