---
Delicious grub at Sembawang Hills Food Centre
---
Those unfamiliar with Upper Thomson Road will probably assume that Sembawang Hills Food Centre is located at Sembawang. However, amidst all the famous cafes in the area is Sembawang Hills Food Centre, a hawker centre selling a variety of tasty food. Staying near Upper Thomson since young, I frequent this place often and I can assure you that this unassuming place will not disappoint. If you are looking for cheap and good food at Upper Thomson, here are 10 stalls that you should try!
---
1. Grill and Pasta
---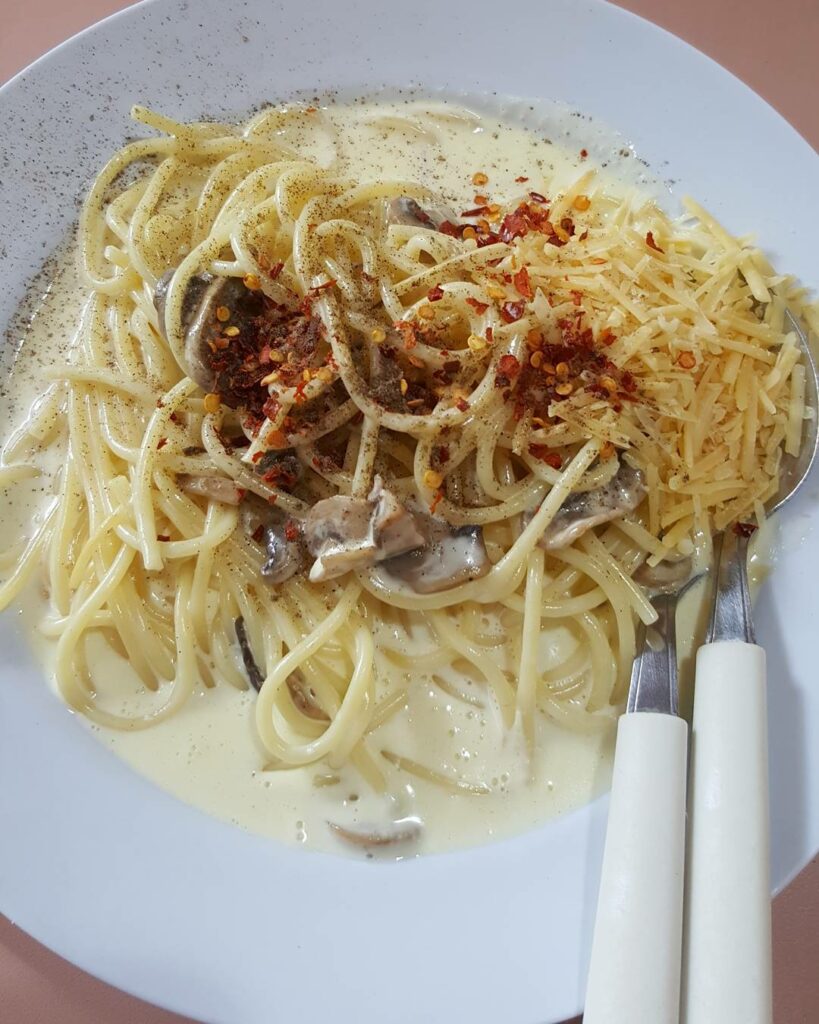 Image credit: @tiger2329
Whenever I am craving for Western food, I will make my way down to Grill and Pasta, a hidden gem in a corner selling delicious pasta dishes. Their Marinara ($7.20)  consists of fresh seafood such as prawns and clams, and it is covered in tangy tomato sauce. If you prefer cream-based pasta dishes, do try their Alfredo ($6.50) and Funghi ($6.50) which are surprisingly not jelak. The latter, which is mushroom spaghetti covered in rich cream sauce, is one of my personal favourites. I would strongly recommend cheese lovers to add $0.80 for additional Parmesan cheese!
Unit number: #01-34
Opening hours: Tue-Sun 12pm to 2pm, 5:30pm to 8:30pm
---
2. Doe
---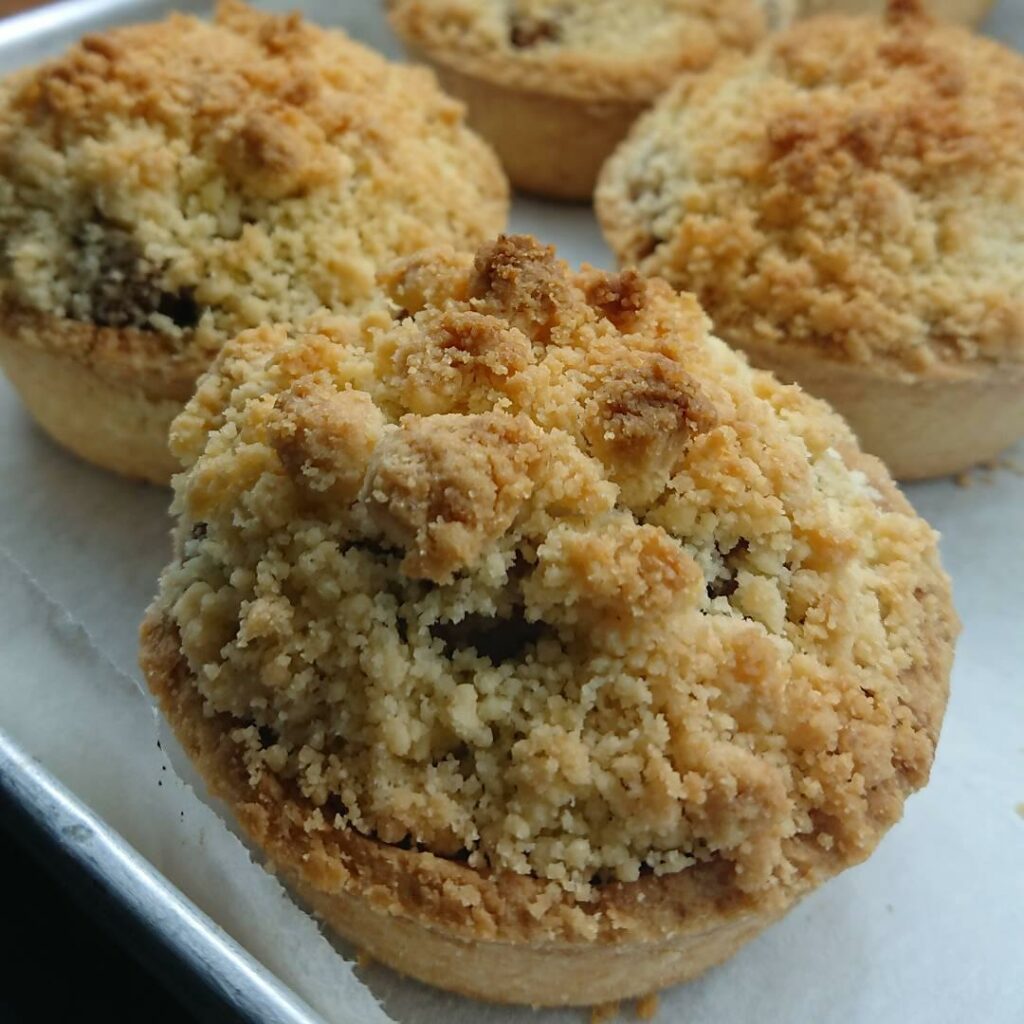 Image credit: @doeatsembawanghills
End off your meal with sweet treats ranging from cakes to brownies at Doe. One of Doe's famous desserts is their seasonal Cempedak Cake ($1.80 per slice), which is moist and light. They also sell a myriad of unique chiffon cakes, with flavours ranging from Green Tea to Black Sesame and even Cream Cheese. Each slice is $1.80 and a whole cake is $14. If you prefer savoury to sweet, opt for their Spinach, Mushroom and Ham Quiche ($2.20).
Unit number: #01-22
Opening hours: Thur-Sun 7am to 3pm
Tel: 9382 7176
Website
---
3. Fresh Fish Seafood Soup
---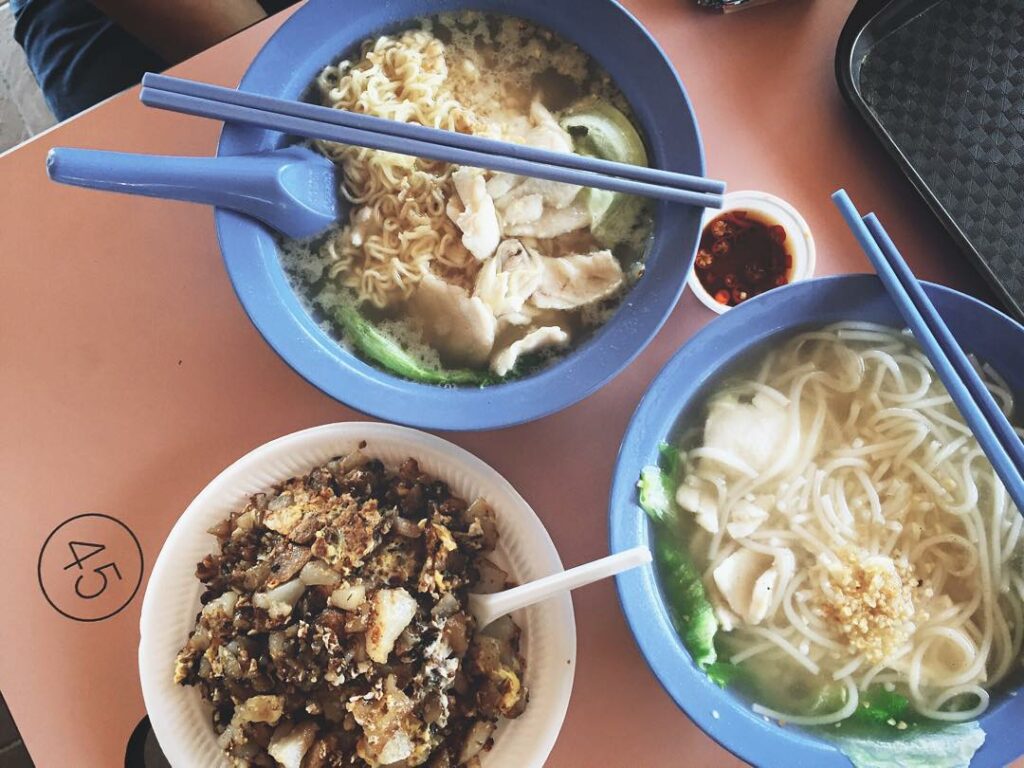 Image credit: @pearlynyapse
It is of no surprise that Fresh Fish Seafood Soup never fails to command a long queue during peak hours. Their bowl of Sliced Fish Soup with Rice ($4.50) is my comfort food. Their portions are generous and each bowl comes with vegetables, tofu and fresh sliced fish. The broth is light and filled with umami flavour. Instead of rice, you can opt for noodles such as ke kou mian and bee hoon, which will absorb the flavours of the broth.
Unit number: #01-36
Opening hours: Tue-Sun 7am to 2:30pm
---
4. Centre Satay Bee Hoon
---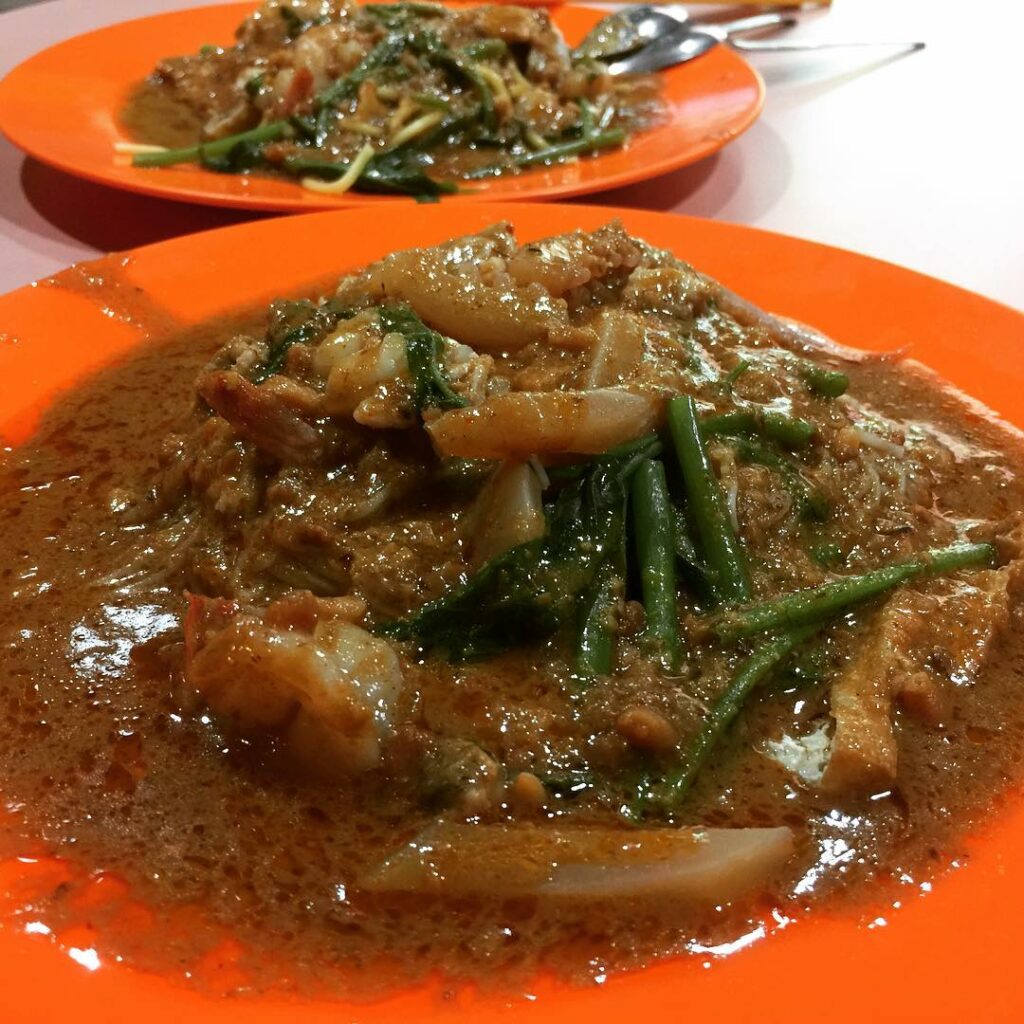 Image credit: @gohwilliam
There aren't many satay bee hoon stalls left in Singapore and even fewer good ones. Centre Satay Bee Hoon is a branch of the reputable satay bee hoon Stall at Ang Mo Kio Centre. The Satay Bee Hoon ($3.50) comes with cuttlefish slices, pork slices, kangkong and cockles, topped with a thick layer of delicious peanut sauce. The rich peanut sauce complements the plain bee hoon well, and adds a kick to the dish too!
Unit number: #01-22
Opening hours: Daily 10am to 8:30pm
---
5. Ping Kee Popiah
---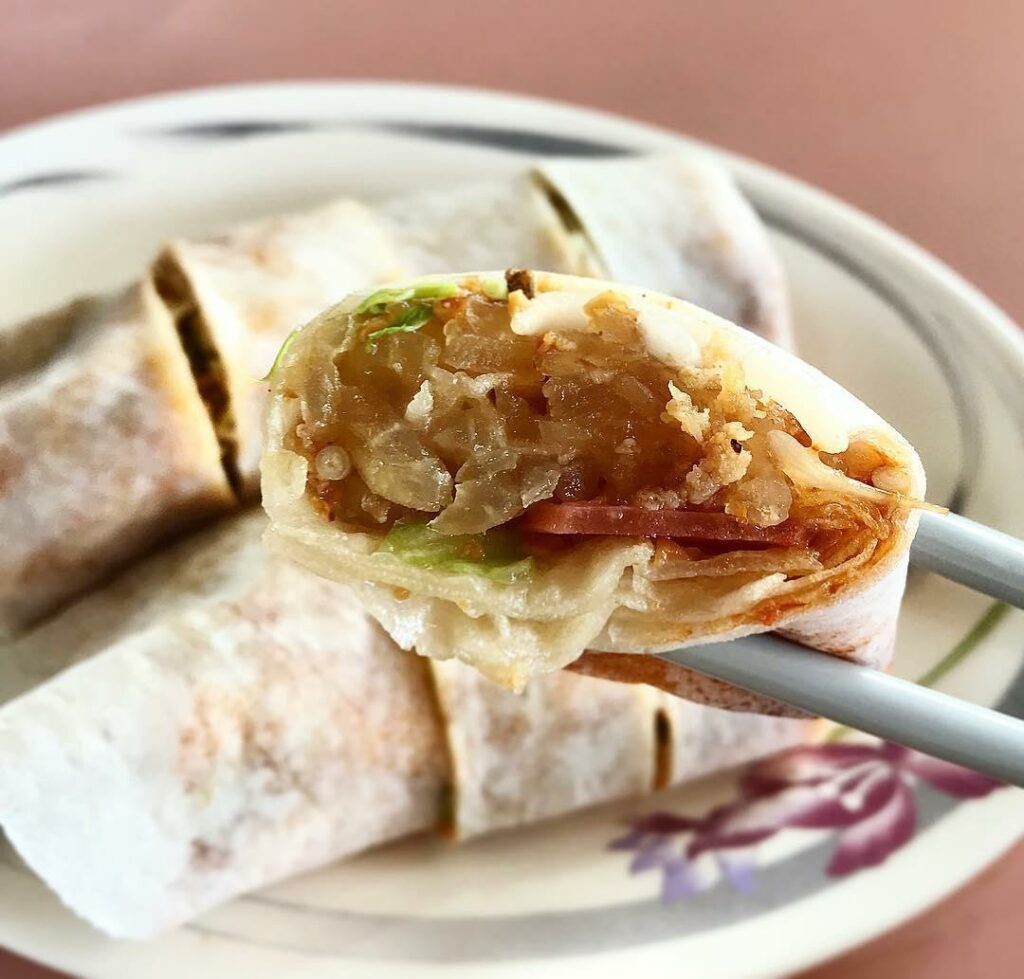 Image credit: @thejulietmike
For those who want to opt for something lighter, try Ping Kee Popiah! This stall is manned by a friendly couple who has been running this business for many years. Unlike other popiah stalls, their popiah ($1.50) has Chinese sausage hidden within. The sweet sauce and salty sausage go well together, giving the dish a depth in flavour. If popiah isn't your thing, try their Kueh Pie Tee ($3 for four cups), which is equally delish.
Unit number: #01-32
Opening hours: Daily 11:15am to 8pm
---
6. Lai Heng Char Kway Teow
---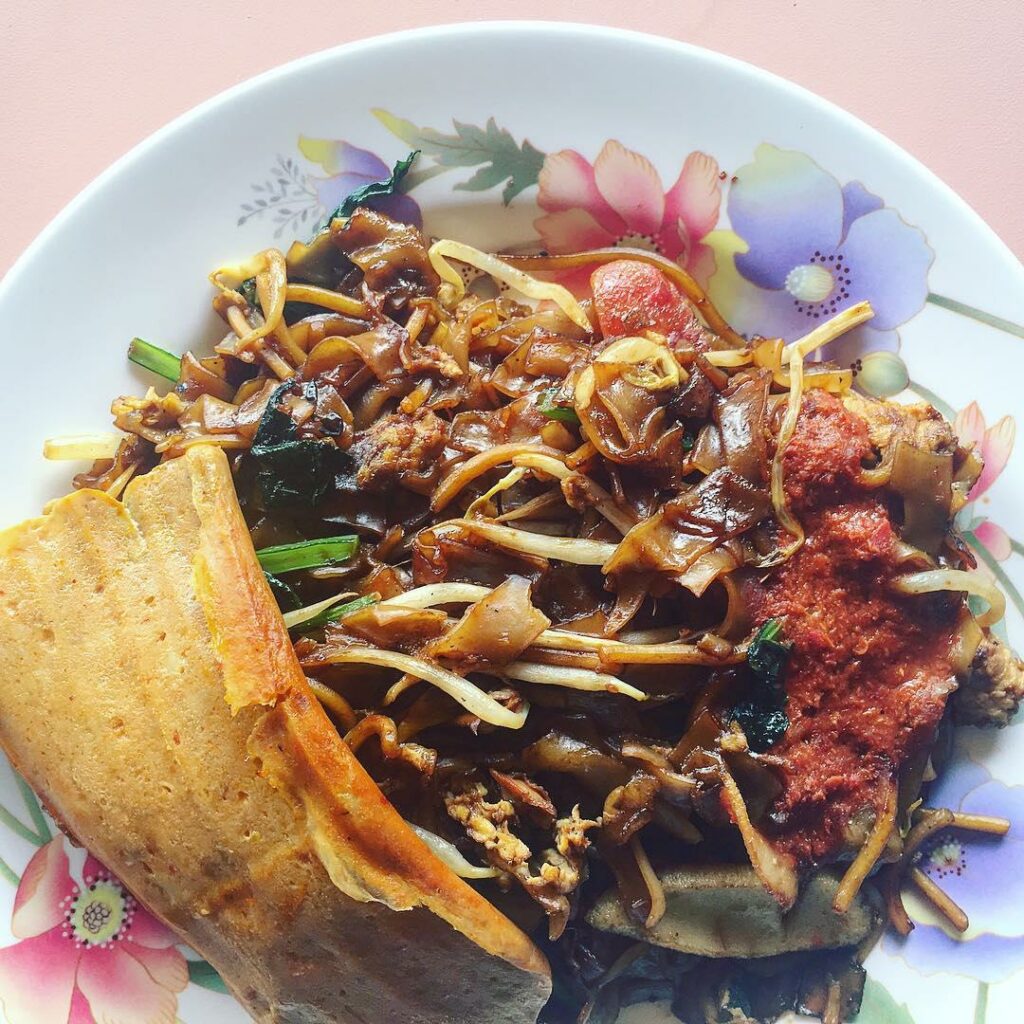 Image credit: @chuande
Lai Heng Char Kway Teow whips up wet and delicious Char Kway Teow ($3/$4). It comes with a variety of ingredients such as hum (cockles), bean sprouts and Chinese sausage. It has a strong wok hei, which is the hallmark of a perfect char kway teow. Try this delectable dish together with their spicy Otah ($1), which is evenly grilled and wrapped in a banana leaf.
Unit number: #01-15
Opening hours: Daily 11am to 5pm
---
7. Jia Jia Xing Pig's Organ Soup
---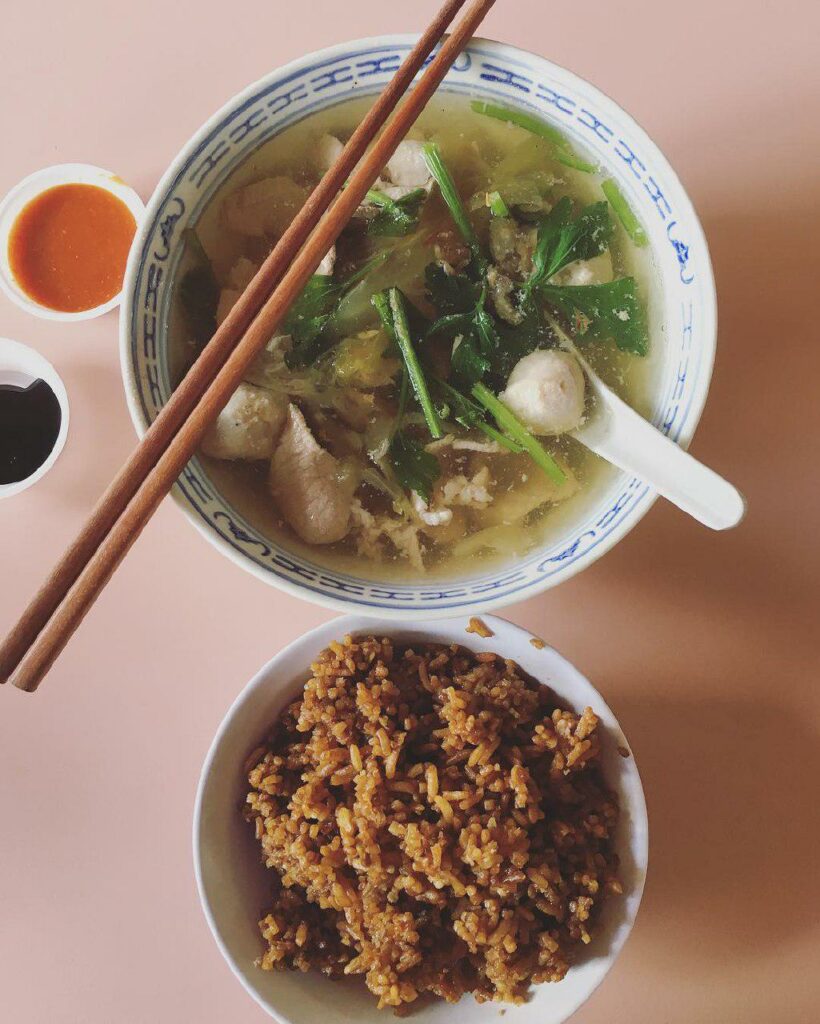 Image credit: @miyakat
Pig trotters is a dish that is not commonly found in hawker centres. Jia Jia Xing Pig's Organ Soup is one stall that sells Pig Trotter in Black Vinegar ($6). The trotter is braised till tender and is surprisingly not too salty. Besides that, they serve hearty bowls of soup, which are great to have on a rainy day. Their Pig's Stomach Soup ($4.50) and Pig's Organ Soup ($4.50) are light yet packed full of flavour.
Unit number: #01-10
Opening hours: Daily 10am to 7pm
---
8. Seng Huat Duck Rice
---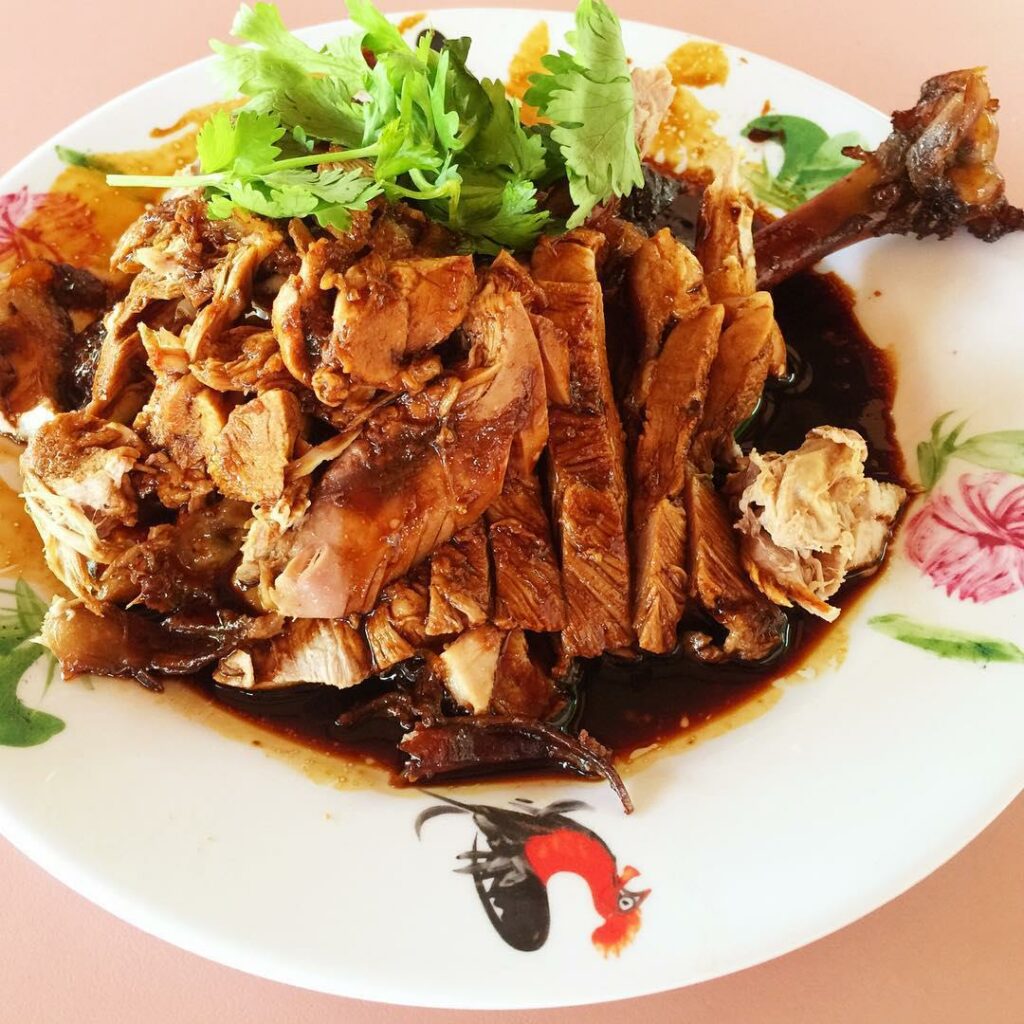 Image credit: @sengcgoh
To me, the perfect duck rice has to consist of tender meat covered with fragrant gravy. Seng Huat Duck Rice is one of the places that I will patronise to fulfil my cravings. Come in the morning for breakfast and grab yourself a bowl of warm Duck Porridge ($2.80). A plate of Braised Duck Rice ($3.50) comes with well-marinated duck meat, and moreish dark gravy that complements the rice.
Unit number: #01-07
Opening hours: Tue-Sun 7am to 1pm
---
9. Teochew Minced Meat Noodle
---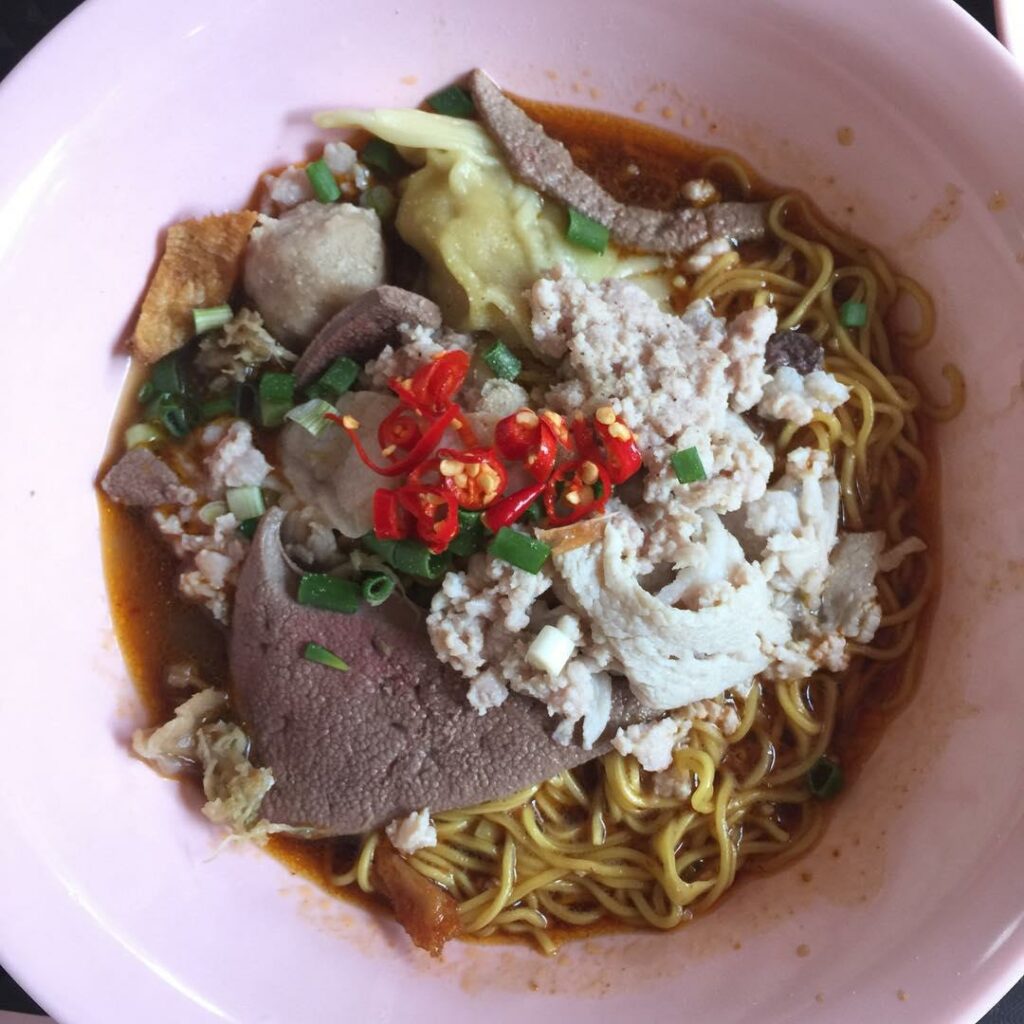 Image credit: @luvkaramel
Everyone knows the Michelin-starred bak chor mee stall, Hill Street Tai Hwa Pork Noodles, but not many are aware that the owner of Teochew Minced Meat Noodle used to work at Tai Hwa. The noodles here are springy and firm, while the minced meat is well marinated. A touch of vinegar, pork lard and chilli makes their Bak Chor Mee ($4) complete, and keeps you craving for more. If you are unwilling to queue at Tai Hwa for hours, this stall is a great alternative to get your BCM fix.
Unit number: #01-29
Opening hours: Sat-Thur 6am to 2:30pm
---
10. San Ba Wang Guo Zhi Shu Shi
---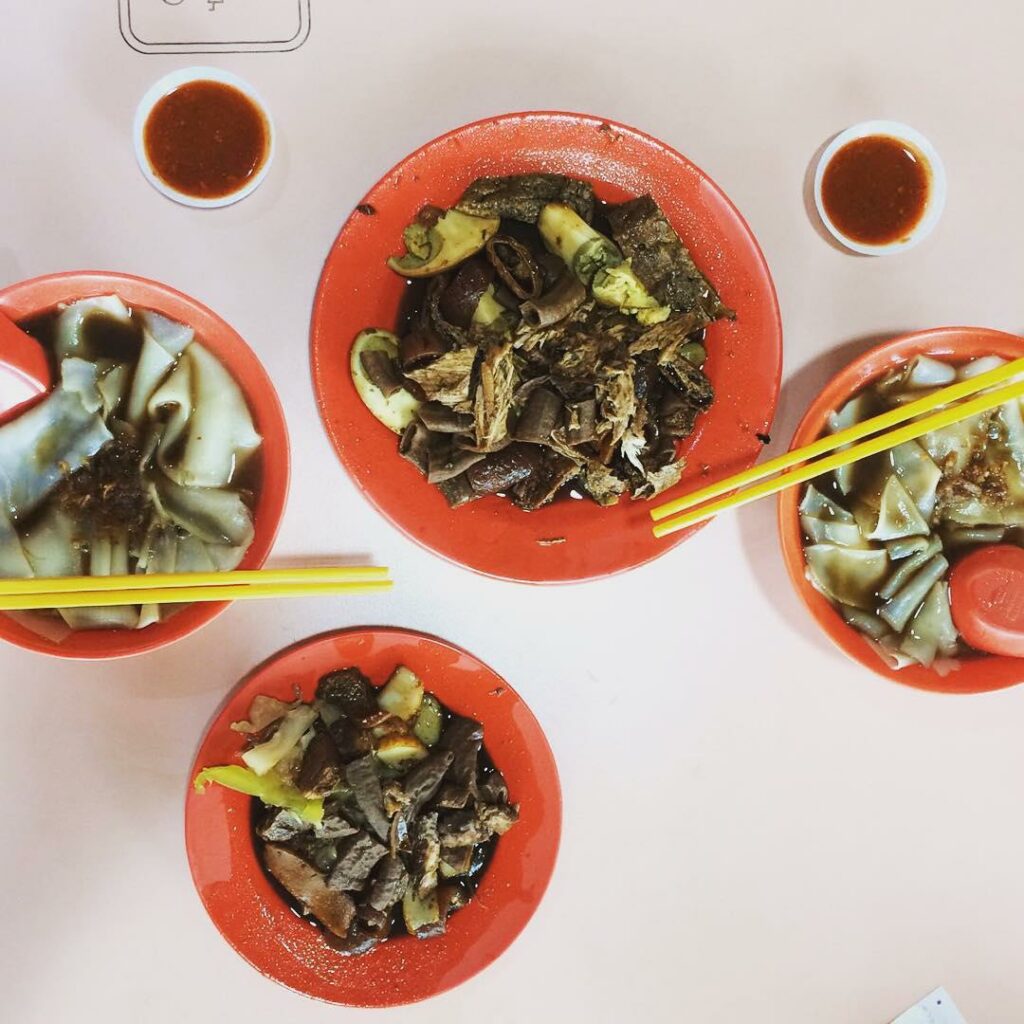 Image credit: @panggypong
There is always a long snaking queue at San Ba Wang Guo Zhi Shu Shi and the food here is always sold out by noon. Their Kway Chap ($3/4) is value for money and brings comfort to my belly. The broth is light and comes with well-braised ingredients such as pork, fish cake, egg, tau pok, and intestines. The noodles absorb the aromatic gravy and this is a dish not to be missed.
Check out our other Kway Chap recommendations!
Unit number: #01-06
Opening hours: Daily 7am to 12pm
---
Food at Sembawang Hills Food Centre will not disappoint
---
It is indisputable that Upper Thomson is home to many good food. The next time you are looking for an affordable place to eat around Upper Thomson, head down to Sembawang Hills Food Centre and give it a shot!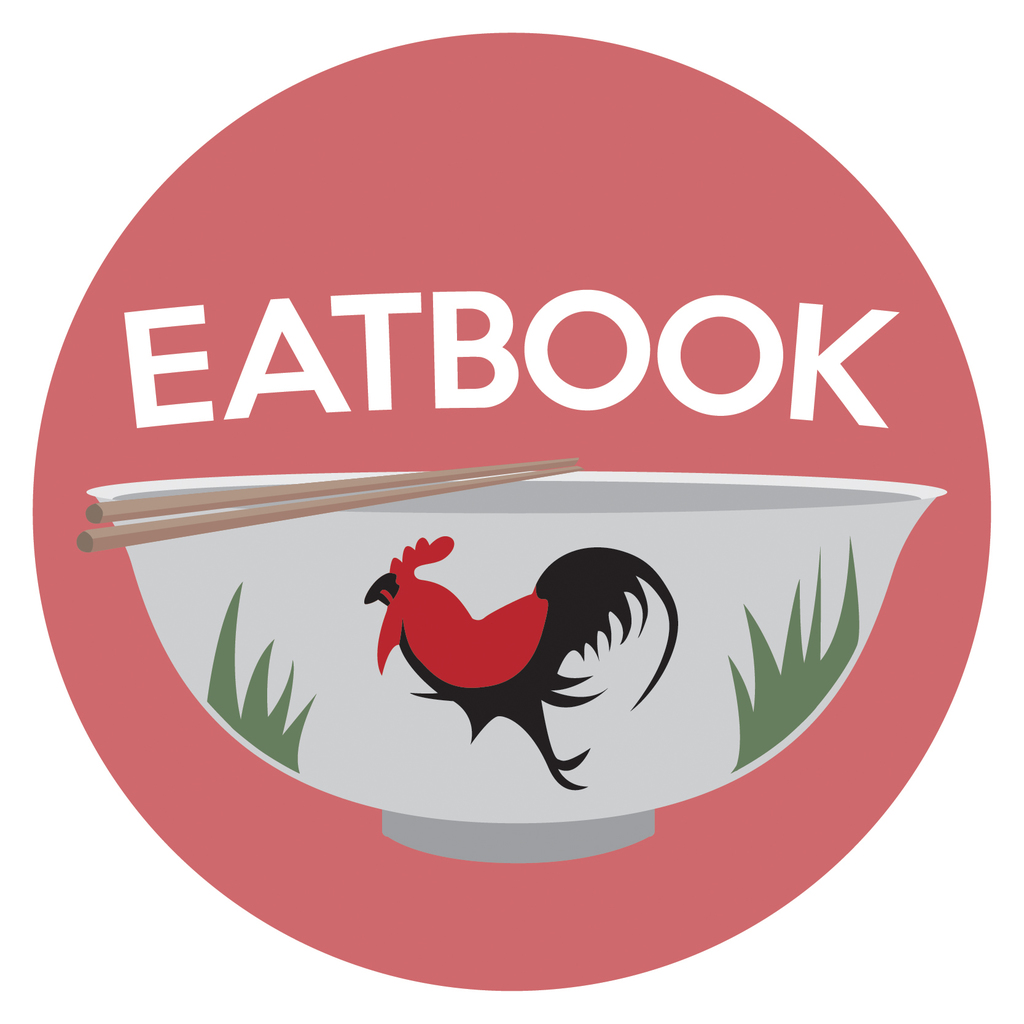 Drop us your email so you won't miss the latest news.