Seng Heng Braised Duck Noodles at Redhill
Visit Redhill Food Centre in the wee hours of the morning and you'll likely spot a long queue in front of Seng Heng Braised Duck. This stall specialises in duck noodles, and is a firm favourite with residents in the area. Their signature dish is so popular that the stall only operates for one and a half hours daily, opening at 7:30am, and selling out by 9am.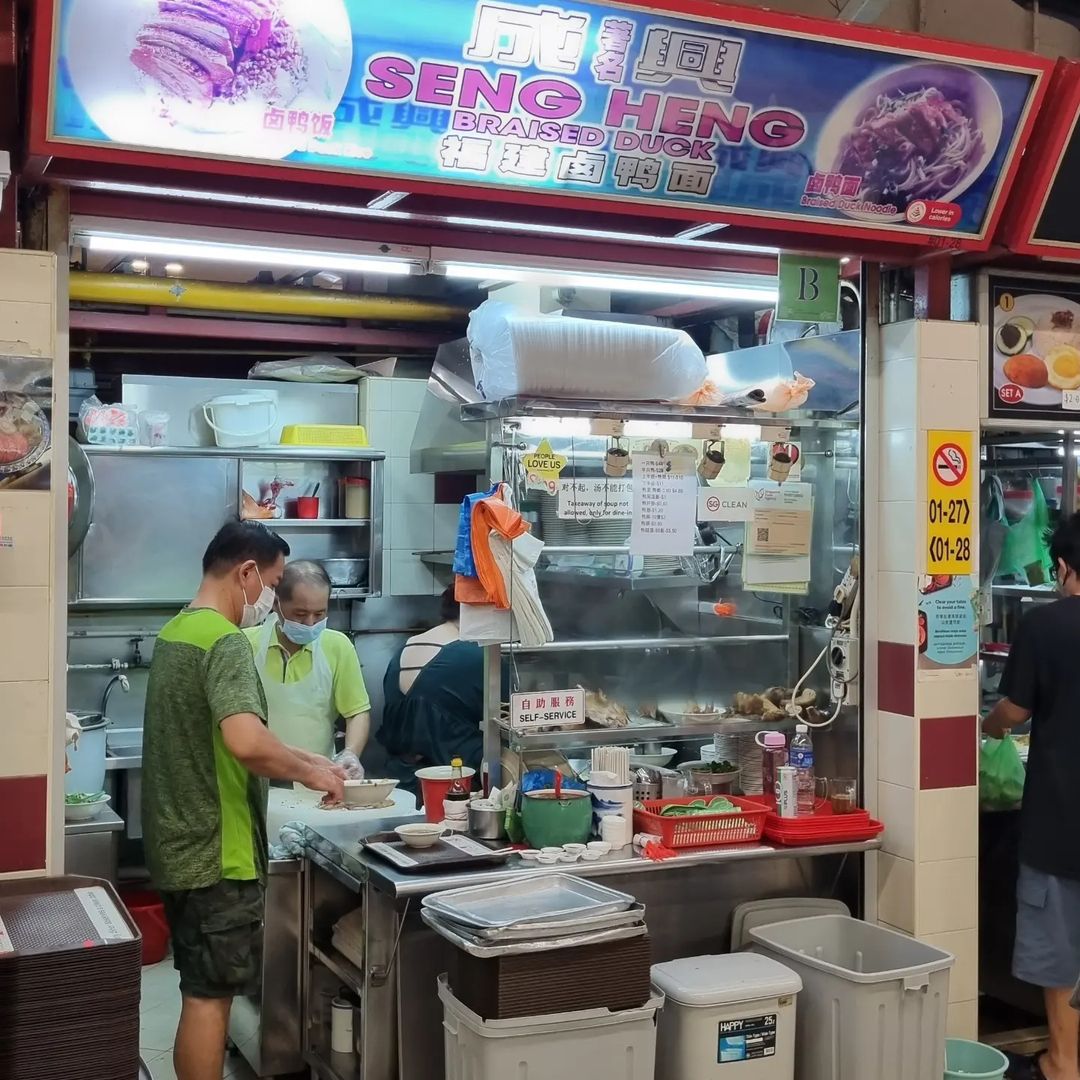 Image credit: @tengcckc
Queues start nearly half an hour before the stall opens—a testament to its popularity, despite duck noodles not being the most "breakfast-y" of dishes. A bowl is priced from $4, and comes with your choice of kway teow or yellow noodles, served with soup or dry. You can add on offal such as gizzard to your order too.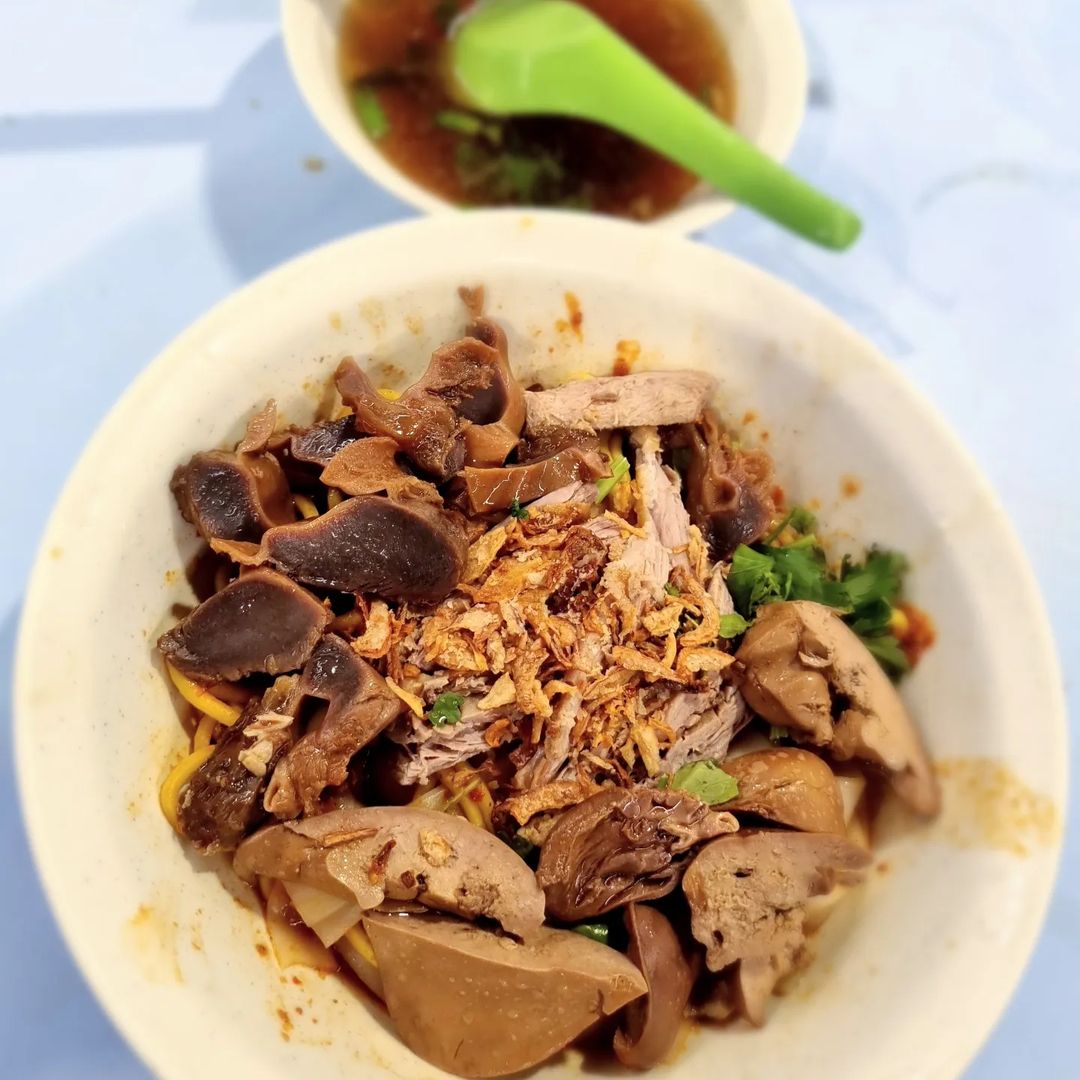 Image credit: @tengcckc
The real hero here is the braised duck. Each morsel is tender, laced with fatty, well-rendered skin. There's no gaminess at all. Instead, the aromatics from the braising liquid have permeated the meat to flavourful ends.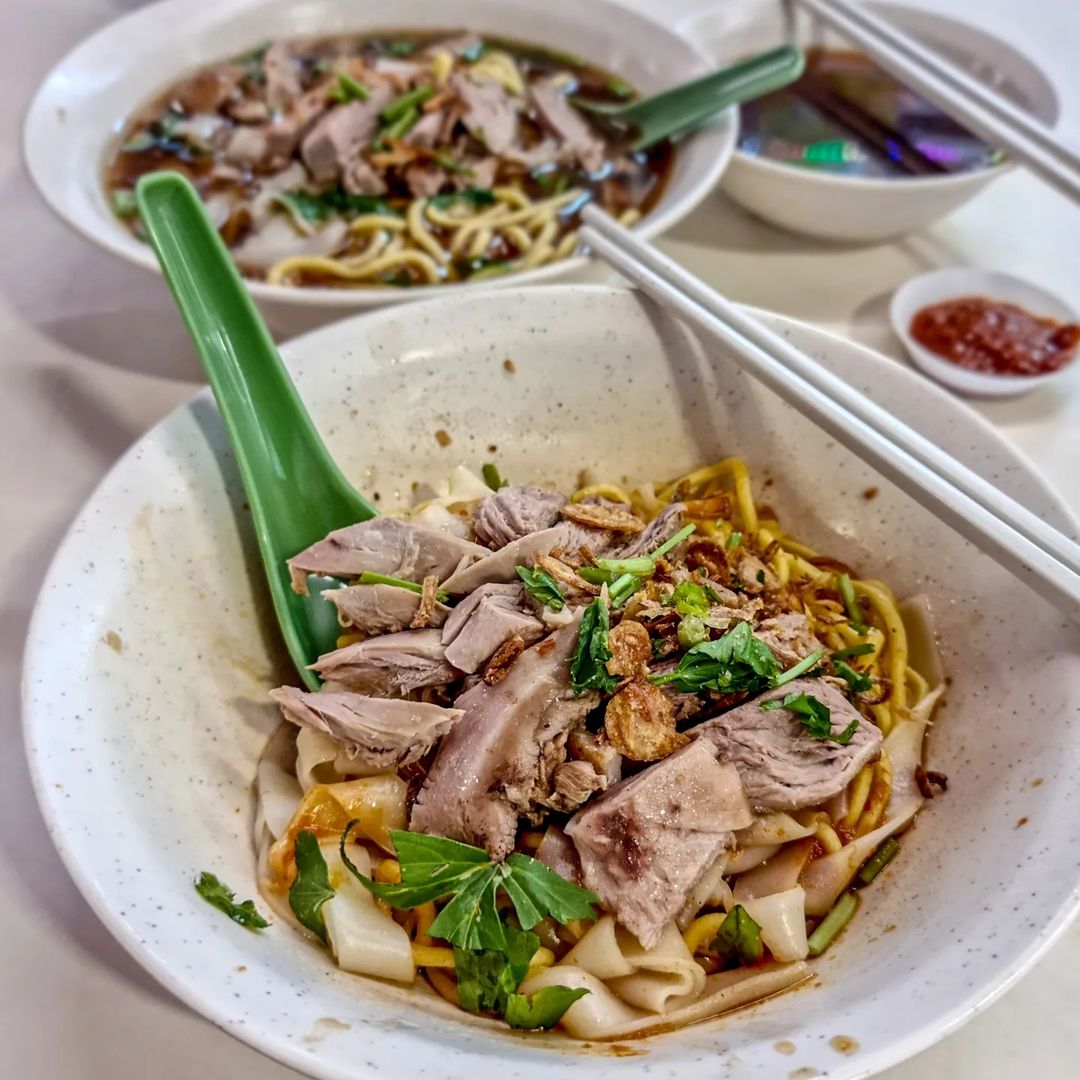 Image credit: @jimmyfooddiary
Choose to have your duck noodles with soup, and you get noodles served in a light, herbal soup. Else, ask for dry, and get your noodles lashed with shallot oil, fried shallot bits, and chilli powder, as well as bits of coriander for zing.
The next time you're considering a unique breakfast, head down to Seng Heng Braised Duck in Redhill for your fix.
Bukit Merah Cafe Guide: 11 Places For Red Velvet Waffles, Mala Prawn Pasta And More
For other places to dine in the Redhill area, check out our Bukit Merah cafe guide. Otherwise, check out our Abundance review for Taiwanese food in the area, and our Maison Sucree review for desserts by a notable pastry chef, also in Redhill!
Address: Blk 85 Redhill Lane, #01-28, Redhill Food Centre, Singapore 150085
Opening hours: Mon-Tue 7:30am to 9:30am, Wed-Sat 7:30am to 10:30am
Featured image adapted from @jimmyfooddiary and @tengcckc.