---
Bukit Merah cafe guide
---
Tiong Bahru's reign as Singapore's lone cafe hub is dwindling, especially now that Bukit Merah is stepping up as the trendy new 'hood in Southern Singapore.
The area's crowning glory used to just be its dynamic duo of hawker centres, Bukit Merah View Hawker Centre and ABC Brickworks. Nowadays, the wider neighbourhood is slowly but surely a new hotspot for brunches, coffee hour and teatime thanks to the growing number of Bukit Merah cafes.
From those offering artisanal coffees and gourmet burgers to homemade gelato, here is our guide to Bukit Merah cafes.
Project Penyek Review: XXL Fried Seafood Platter At ABC Brickworks Food Centre
---
1. Pyroast
---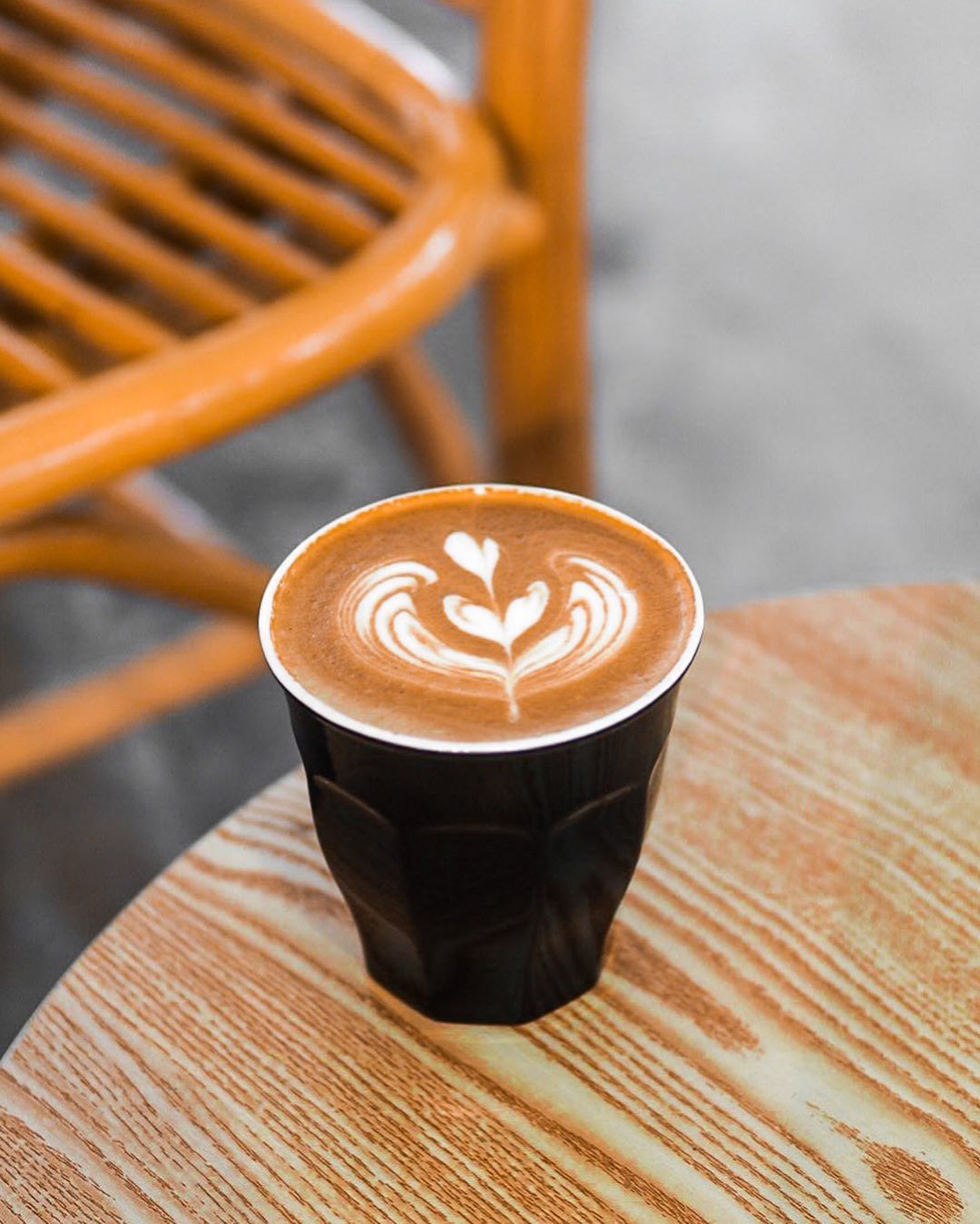 Image credit: @yongkaiiii
Housed inside the urban farming facility, City Sprouts, is Pyroast, a local coffee roaster that serves very affordable, high-quality coffee. Fifteen types of single-origin coffees are available, with three house blends, sourced from all the main coffee growing regions in the world. Prices start from $3.50 for a Long Black and $4 for a Latte. Though Pyroast themselves do not serve food, they occupy a revamped canteen space that is shared by other food vendors, such as Japanese rice bowls stall o-Kome, and loklok seller, Lok-kol, among others.
The cafe is also great to work out of if you need a work-from-home break, given that it is relatively spacious, well-lit and quiet.
Address: 102 Henderson Road, Singapore 159562
Opening hours: Daily 10am to 7pm
Website
10 ABC Brickworks Food Centre Stalls To Visit Including Taiwanese Porridge, Assam Laksa And More
---
2. Durian Lab
---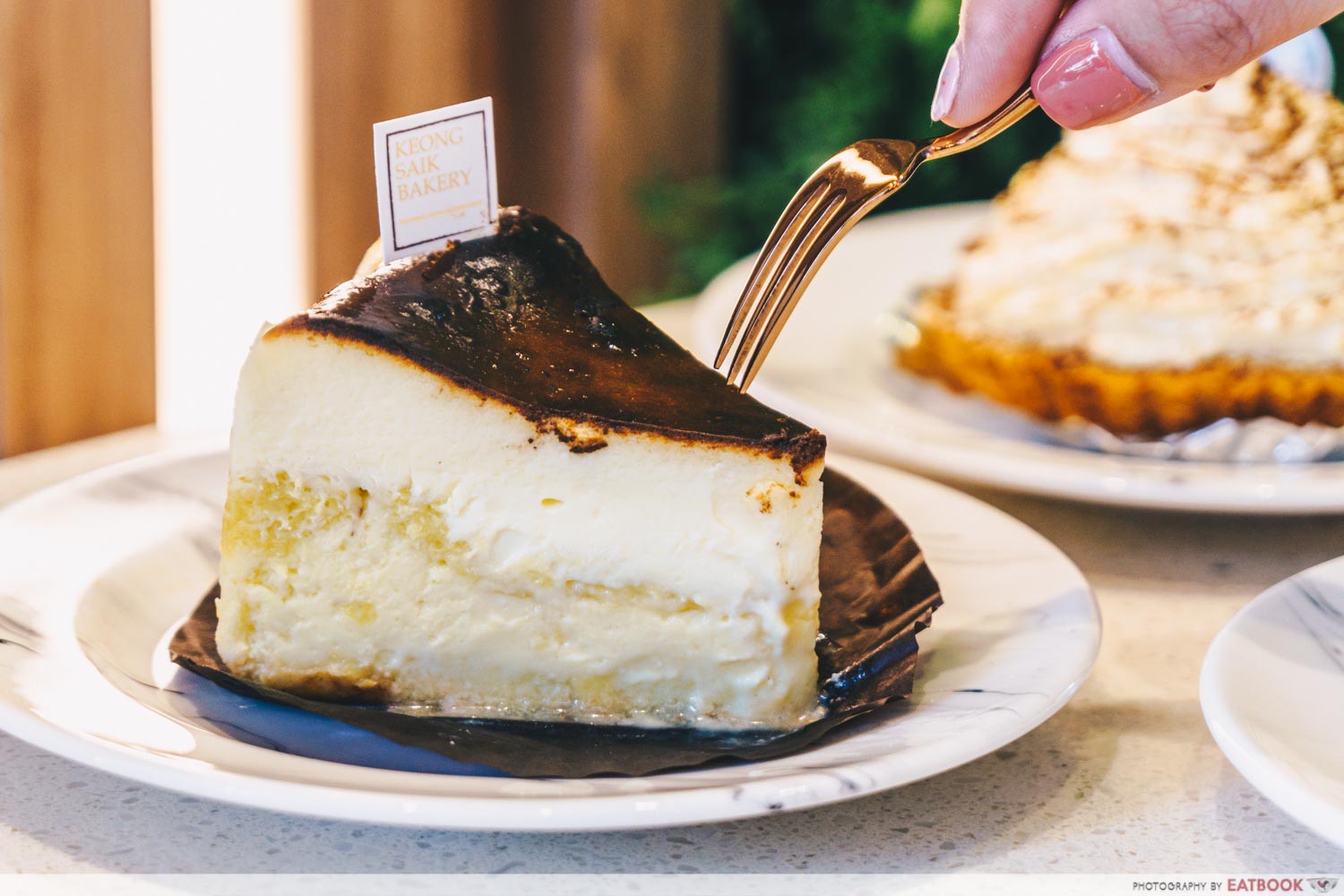 Durian lovers will definitely find this cafe worth the trip, even though its address is framed by industrial buildings. Open by famed durian sellers, Ah Seng Cafe, the King of Fruit is taken to new heights at Durian Lab. The focus is simple: durian desserts made in collaboration with local bakeries and pastry chefs. Expect Keong Saik Bakery's coveted Mao Shan Wang Burnt Cheesecake ($11) and Flor Patisserie's MSW Durian Tart ($8.50) amongst others.
Read our full review of Durian Lab here.
Durian Lab Cafe Review: Ah Seng Durian Opens Dessert Cafe At Bukit Merah
Address: 119 Bukit Merah Lane 1, #01-22, Singapore 151119
Opening hours: Daily 10am to 9pm
Tel: 9159 6160
Website
Durian Lab is not a halal-certified eatery.
---
3. Carrara Cafe
---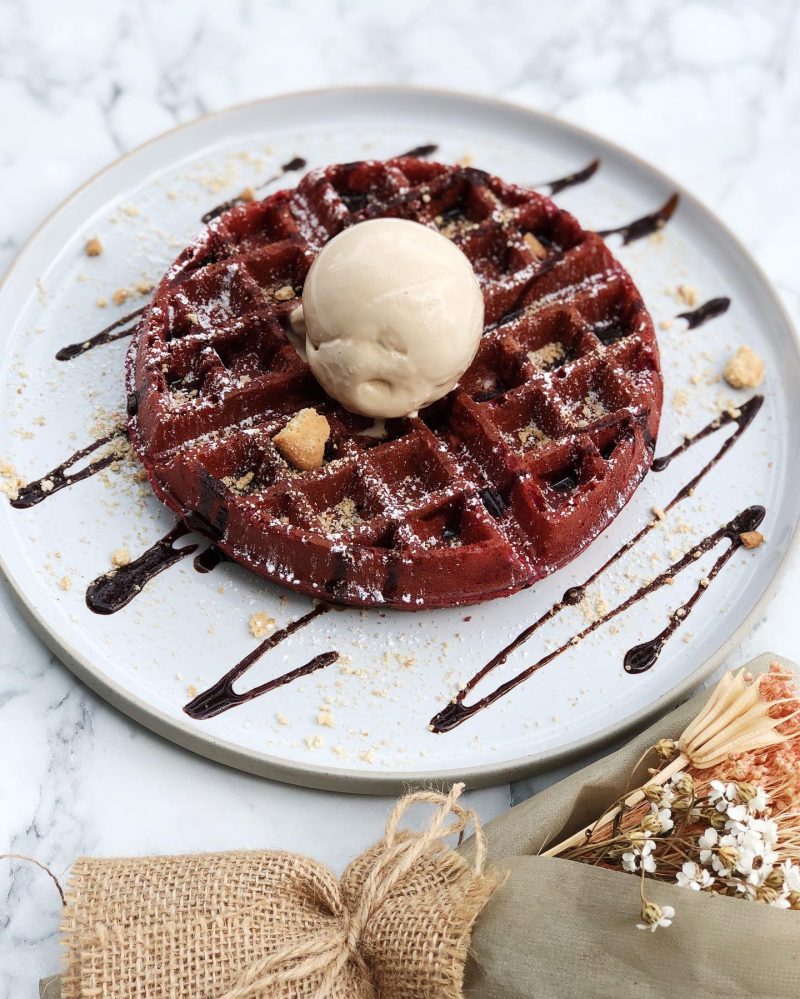 Image credit: Carrara Cafe
Carrara Cafe is both an ice cream and brunch destination. Popular amongst the neighbourhood for the 100-odd gelato flavours on the menu, Carrara Cafe has made a name for itself with its inventive local flavours, where the likes of Honey Stars, Orh Nee and White Rabbit Candy are available (from $3.20). Waffles (from $6) are made fresh to pair with the ice cream, and come in flavours like Red Velvet ($8.40 without gelato). Do note that not all 100 gelato flavours are available daily.
Their savoury menu is equally impressive, with stars like its Salted Egg Yolk Chicken Waffle Sandwich ($13.90) and Marmite Fried Chicken Wings ($7.90) being hot favourites.
Address: Blk 2 Jalan Bukit Merah, Singapore 150002
Opening hours: Sun-Thurs 11:30am to 9:30pm, Fri-Sat 11:30am to 10pm
Tel: 6250 9952
Website
Carrara Cafe is not a halal-certified eatery.
---
4. Refuel II
---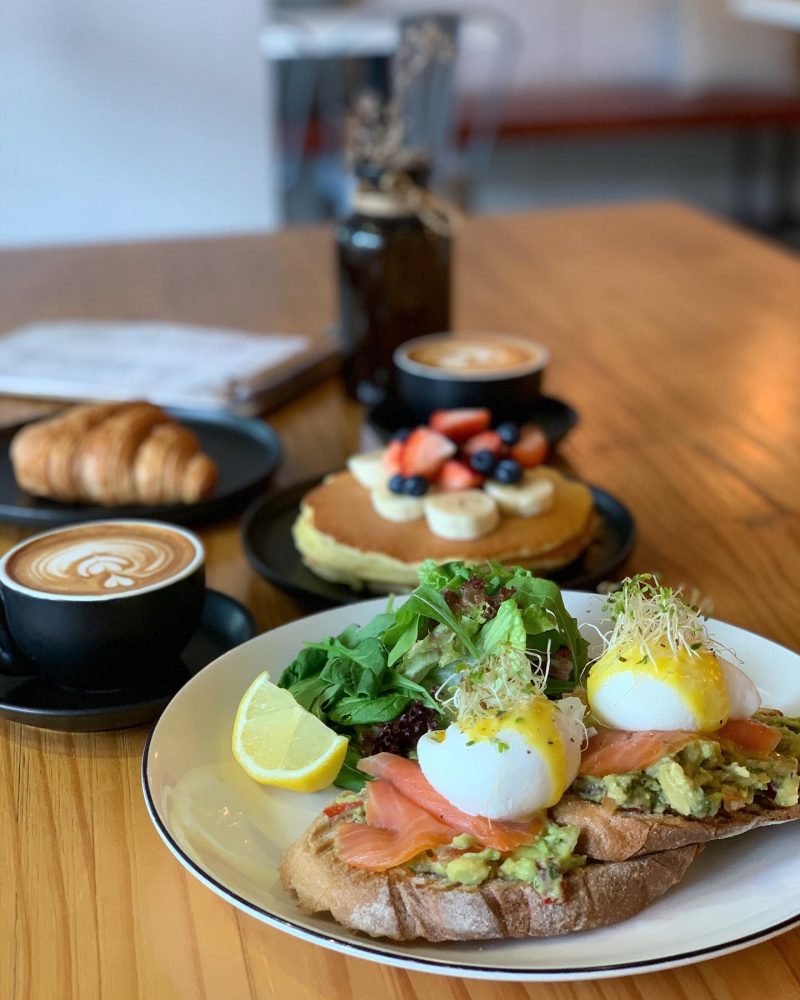 Image credit: Refuel II
Classic cafe fare is what Refuel II is known for, so head down on a lazy Sunday to enjoy your cup of coffee with the signature Banana Pancakes ($9.90) or their pasta dishes, with the tom yum-based Creamy Shrimp And Mussels ($13.90) being one of their bestsellers.
Address: 28 Jalan Bukit Merah, Singapore 152028
Opening hours: Daily 9am to 9pm
Tel:  6265 7368
Website
Refuel II is not a halal-certified eatery.

Bangkok Jam Now Has Mango Sticky Rice And Thai Milk Tea Souffle Pancakes
---
5. Coffee Bandits
---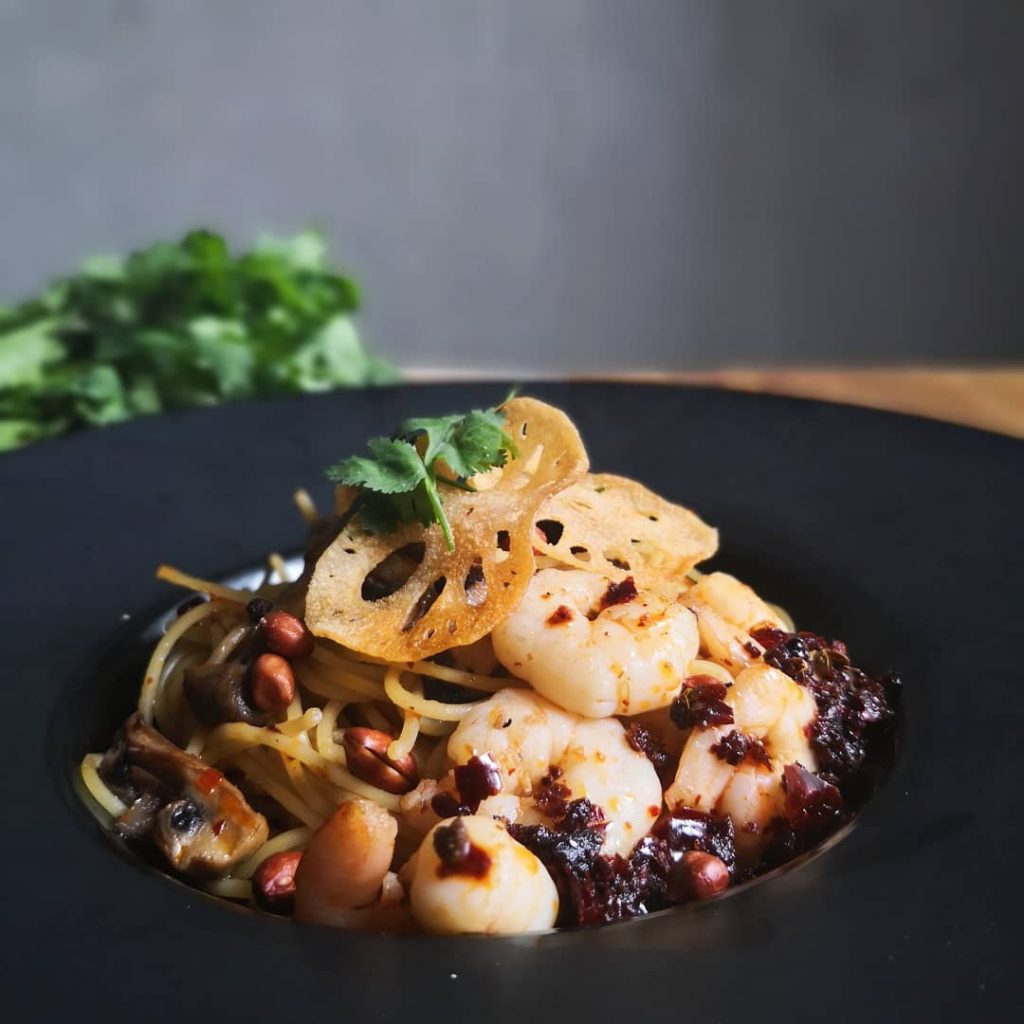 Image credit: Coffee Bandits
Most recognise Coffee Bandits as a roving food truck, but it also has a physical cafe, headquartered along Henderson Road. Apart from the usual beverage suspects like coffee and tea served hot or iced, Coffee Bandits' cafe also has substantial meals all priced less than $15.
A must-have on the menu is its Mala Prawn Pasta ($12), where the numbing Sichuan spicy sauce is tossed with prawns, mushrooms, peanuts and crispy lotus root for texture.
Address: 213 Henderson Road, #01-05, Singapore 159533
Opening hours: Mon-Sat 10am to 3pm
Website
Coffee Bandits is not a halal-certified eatery.
---
6. Blu Hills
---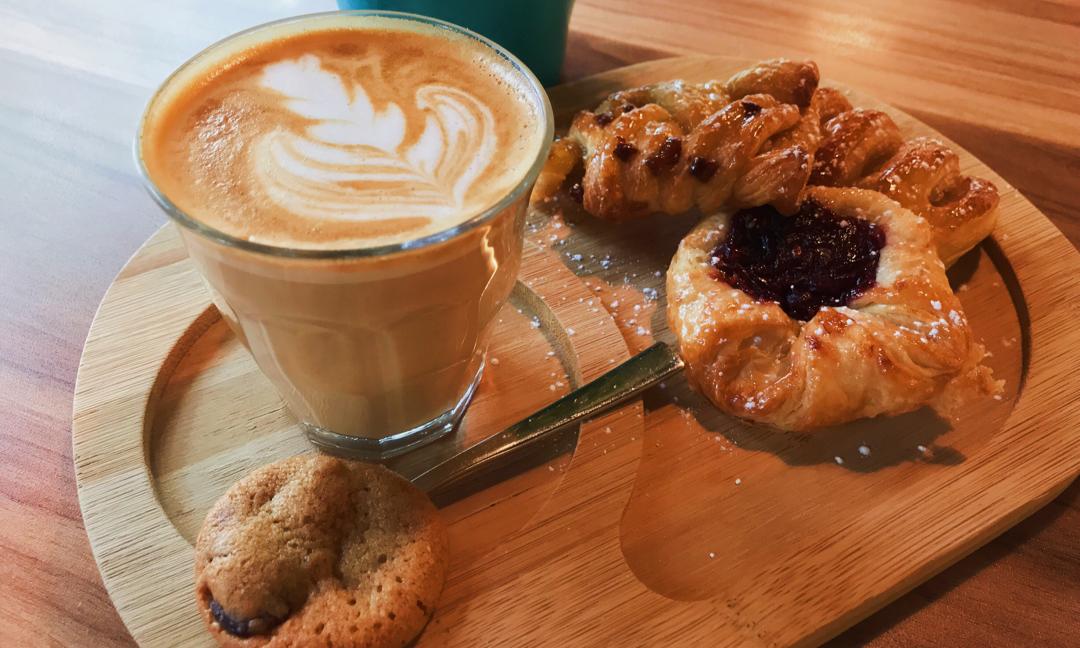 Image credit: Blu Hills
Hidden in the industrial sprawl of Henderson Road is Blu Hills, a casual cafe that centres on savouries. Vietnamese food is predominant on the menu, so expect choices like Chicken Pho ($9) and Vietnamese Spring Rolls ($2.50 for two). Other choices lean Western, with Prawn Aglio Olio ($8.90) as a speciality.
Address:  211 Henderson Road, #01-03, Henderson Building, Singapore 159552
Opening hours: Mon-Fri 7:30am to 6:30pm
Website
Blu Hills is not a halal-certified eatery.

Butterknife Folk Has Over 40 New Local Ice Cream Flavours Including Orh Nee, White Rabbit, And Chicken Rice
---
7. Geometry
---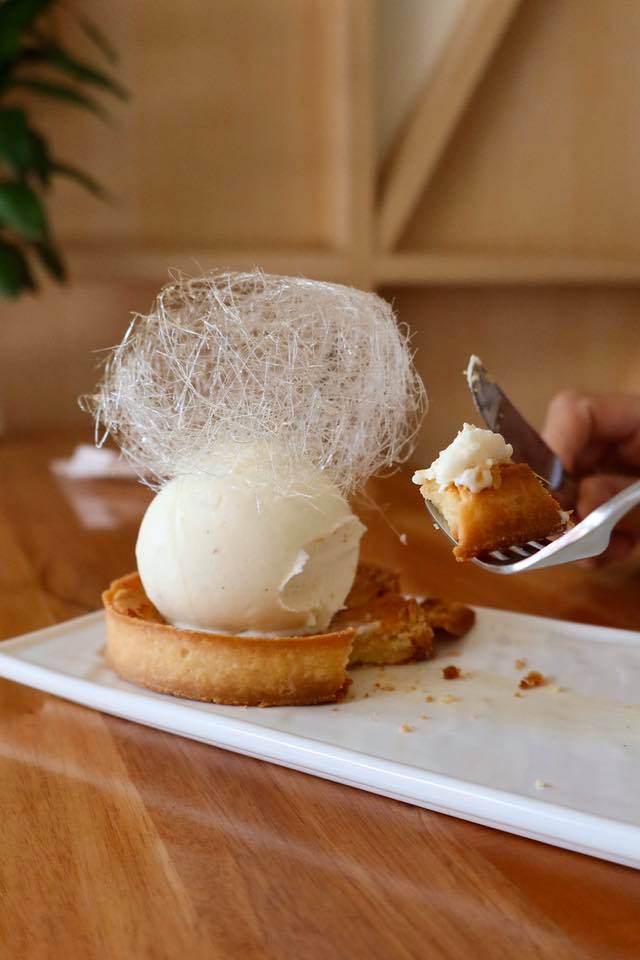 Image credit: Geometry
Founded by two childhood friends who have a deep love for ice cream, Geometry is all about artisanal, handmade gelatos made with no artificial ingredients. The snug, minimalistic cafe sits 30 people, and has a regularly rotating menu of ice creams to pick from. Dark Chocolate Truffle and Rum Raisin, for instance, are familiar classics, while Earl Grey Tie Guan Yin and Strawberry Pocky are house signatures. Prices start from $3.90 a scoop, and can be enjoyed on waffles, brownies, or Geometry's visually arresting French Butter Tart ($9.90), dressed with a sugar nest.
Address: Blk 2 Jalan Bukit Merah, #01-5142, Singapore 150002
Opening hours: Sun-Thurs 12pm to 9:30pm, Fri to Sat 12pm to 11pm
Tel: 6255 6366
Website
Geometry is not a halal-certified eatery.
---
8. Cafe4you
---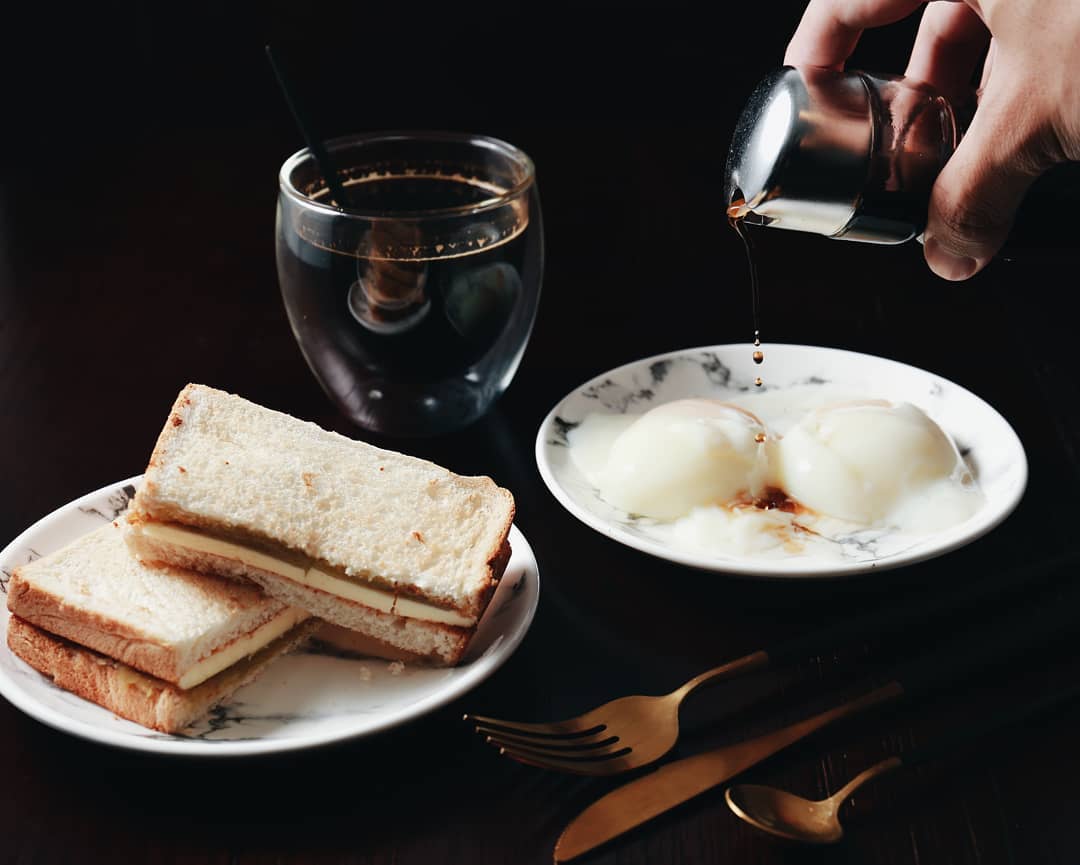 Image credit: @cafe4yousg
Expect a journey through the cuisines of Asia at Cafe4you, from Thai tom yum to double-boiled soup and Japanese curries. Also to accompany your meals are their house-made selection of Cold Drip Coffees, including flavoured versions made with banana, strawberry and caramel. These are priced at $12 each for 500ml bottles.
Address: Blk 165 Bukit Merah Central #01-3685, Singapore 150165
Opening hours: Daily 8am to 10pm
Tel: 6681 6555
Website
Cafe4you is not a halal-certified eatery.

Mel Pot Review: Warabimochi Bubble Tea, Japanese Castella Cakes And More At Orchard
---
9. The Bakery Chef
---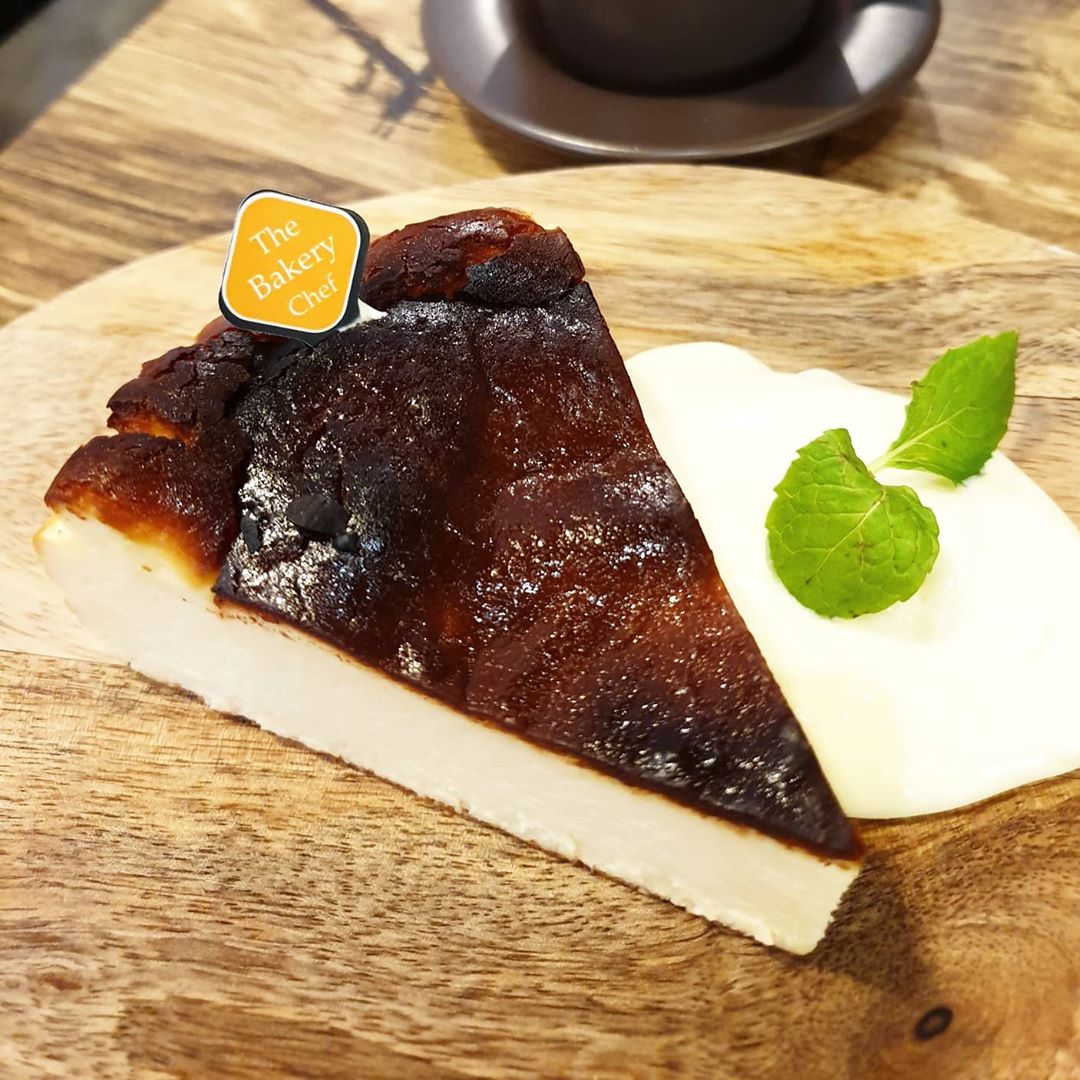 Image credit: @fatsnobby
Most know The Bakery Chef for their decorated birthday cakes, but these artisans also have a sit-down cafe where patrons can enjoy their crafted cakes. They are best known for their Boba Lava Cake ($9.80), filled with a Thai Milk Tea cream and topped with tapioca pearls, and their uncannily realistic Shar Pei Cake ($9.90). The latter went viral online because of how much like a real dog the cake looked, though it actually is just chocolate mousse and strawberry coulis.
Address: 161 Bukit Merah Central, #01-3711, Singapore 150161
Opening hours: Mon-Fri 11am to 7pm, Sat-Sun 10am to 7pm
Tel: 6273 9211
Website
The Bakery Chef is not a halal-certified eatery.
---
10. Professor Brawn
---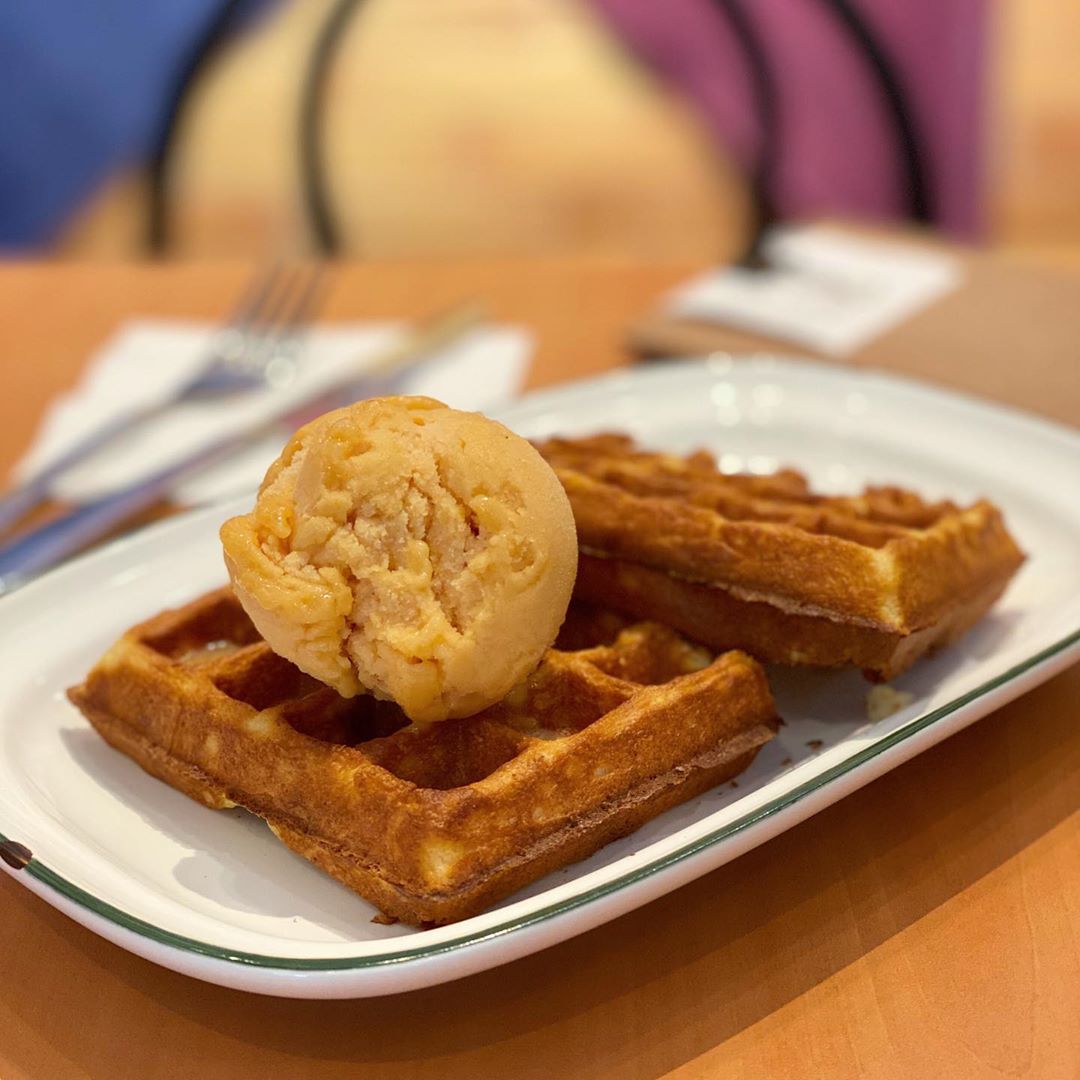 Image credit: @makeyourcaloriescount
Professor Brawn is a cafe with a mission. As a social enterprise by the Autism Resource Centre, the cafe aims to offer employment and social opportunities to differently-abled individuals. All-day dining is available and the menu is largely Western, priced below $25. Professor Brawn's Redhill cafe also has a collaborative effort with Gongcha, so bubble tea is available on-site, albeit with a leaner range than its regular outlets.
Though Professor Brawn does not have a halal certification, most of its ingredients come from halal-certified producers, and no pork or lard is used in cooking.
Address: 20 Lengkok Bahru, #01-17, Enabling Village, Singapore 159053
Opening hours: Mon-Sat 9am to 7:30pm
Tel: 8129 4029
Website
Professor Brawn is not a halal-certified eatery.

Skirt & Dirt Review: Unique Cheese Skirt Burger Stall At Tiong Bahru Market
---
11. Dirty Buns
---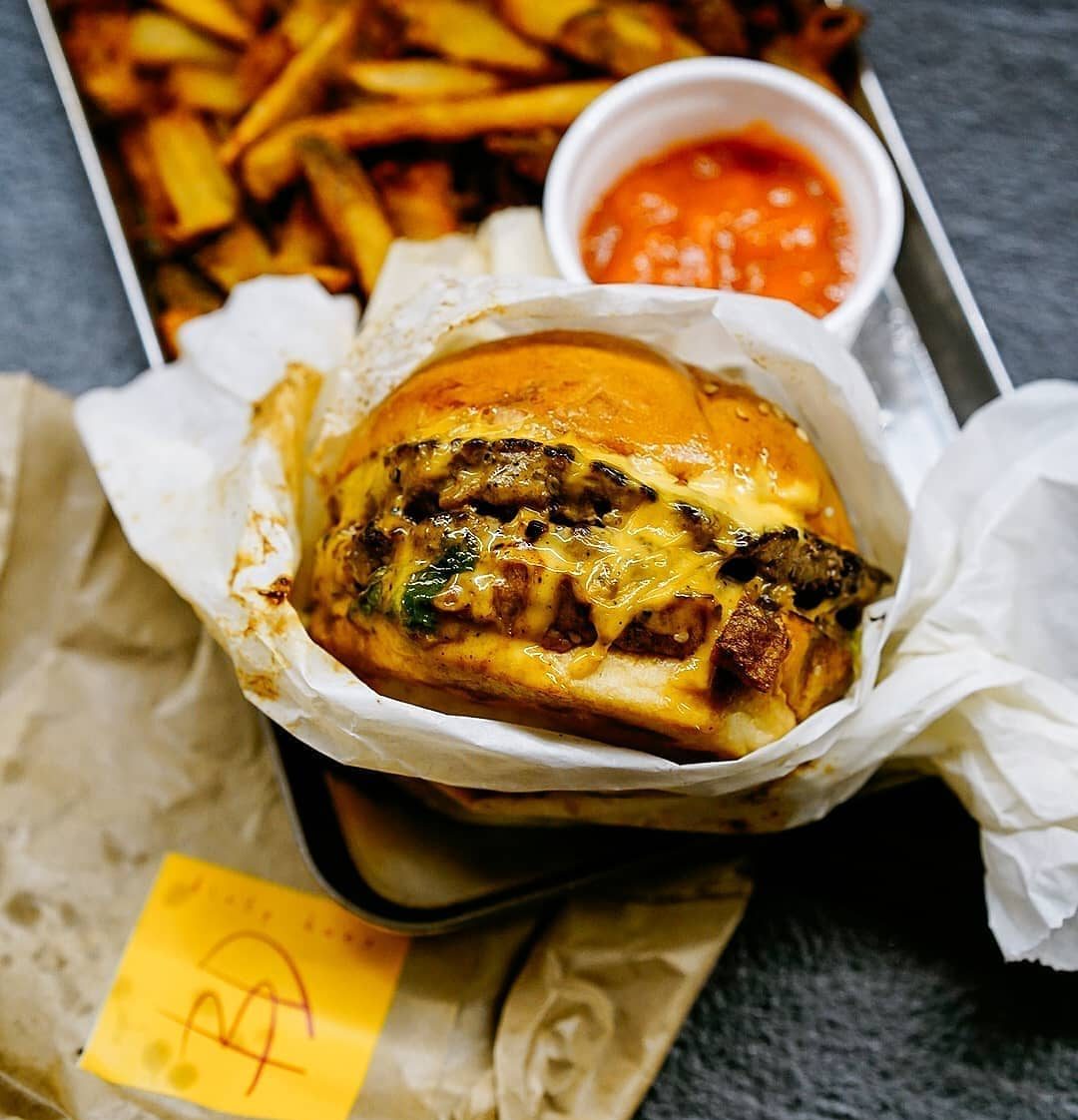 Image credit: @sandrasim
A new entrant to the City Sprouts premises is Dirty Buns, where gourmet burgers go for affordable prices. Freshly-ground patties are made daily from a blend of chuck and brisket, and are served as straightforward as can be ─ cheeseburger-style, with either single ($8) or double patties ($11). Only 80 are sold a day, so be quick to head down.
Fries and drinks are also available, including a Tie Guan Yin Kombucha ($7) for a refreshing, healthy perk-me-up.
Address: 102 Henderson Road, Sprout Hub, Singapore 159562
Opening hours: Daily 12pm to 6pm
Website
Dirty Buns is not a halal-certified eatery.
---
Best Bukit Merah cafes
---
The next time you're in the area or just looking for a new foodie destination to explore, check out the selection of Bukit Merah cafes we've listed, and be sure to pop by its iconic hawker centres too.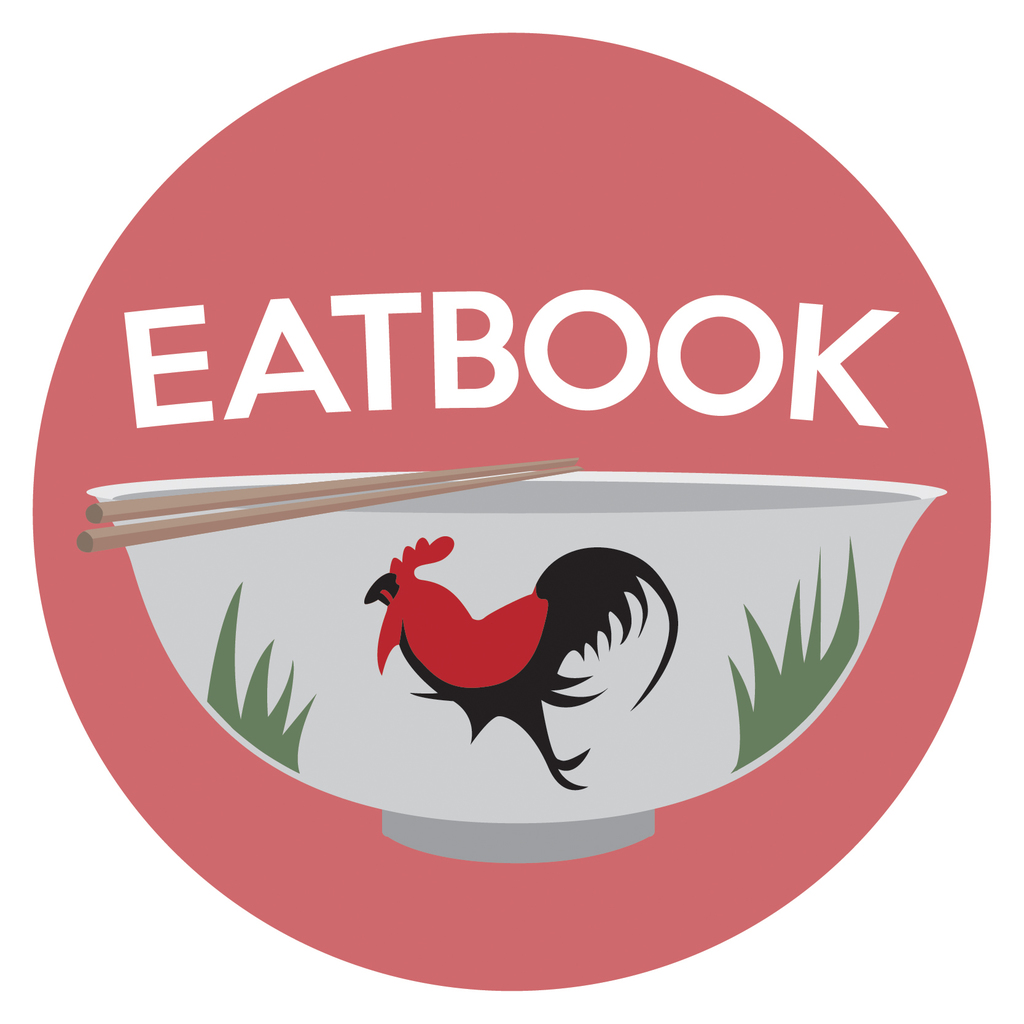 Drop us your email so you won't miss the latest news.