---
Food at 115 Bukit Merah View Market & Food Centre
---
It is no news that taxi drivers are hawker food's best critics, and witnessing the daily crowds of said taxi drivers at Bukit Merah View Market & Food Centre affirms my appreciation for this place. With a whole spread of cheap and good options to choose from, every visit is a new gastronomical experience and I share in the love of all the cabbie uncles who gather religiously for the hawker fare that never bores. If you have grown tired of cafe-hopping in the surrounding Tiong Bahru, you know where to head to if your palate would like to make a return to its roots. 
---
1. R&D Wanton Noodles
---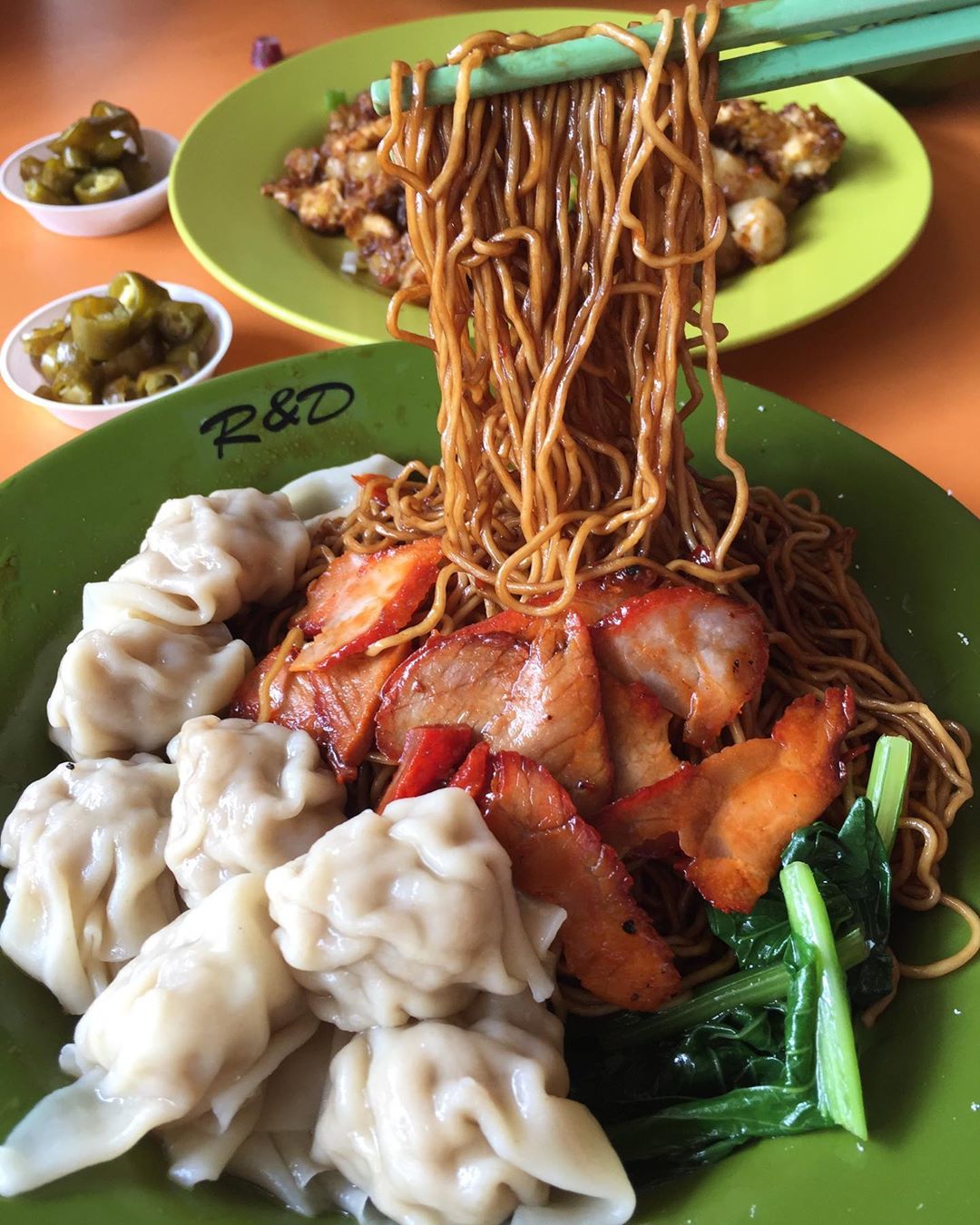 Image credit: @cknewsstand
A childhood staple for Singaporeans is Wanton Noodles, and R&D Wanton Noodles is where you can get a taste of this classic. Dish out $3 and you'll get a generous amount of char siew slices that have been marinated heavily to give good flavour. The noodles are springy and well coated in dark sauce, while the wantons are delicate and softer than usual. Open daily till 12am, this long-standing stall has a long queue even late at night. So for those looking for a hearty supper, this would make a good option!
Unit number: #01-39
Opening hours: Daily 1pm to 12am 
---
2. Bukit Merah View Carrot Cake
---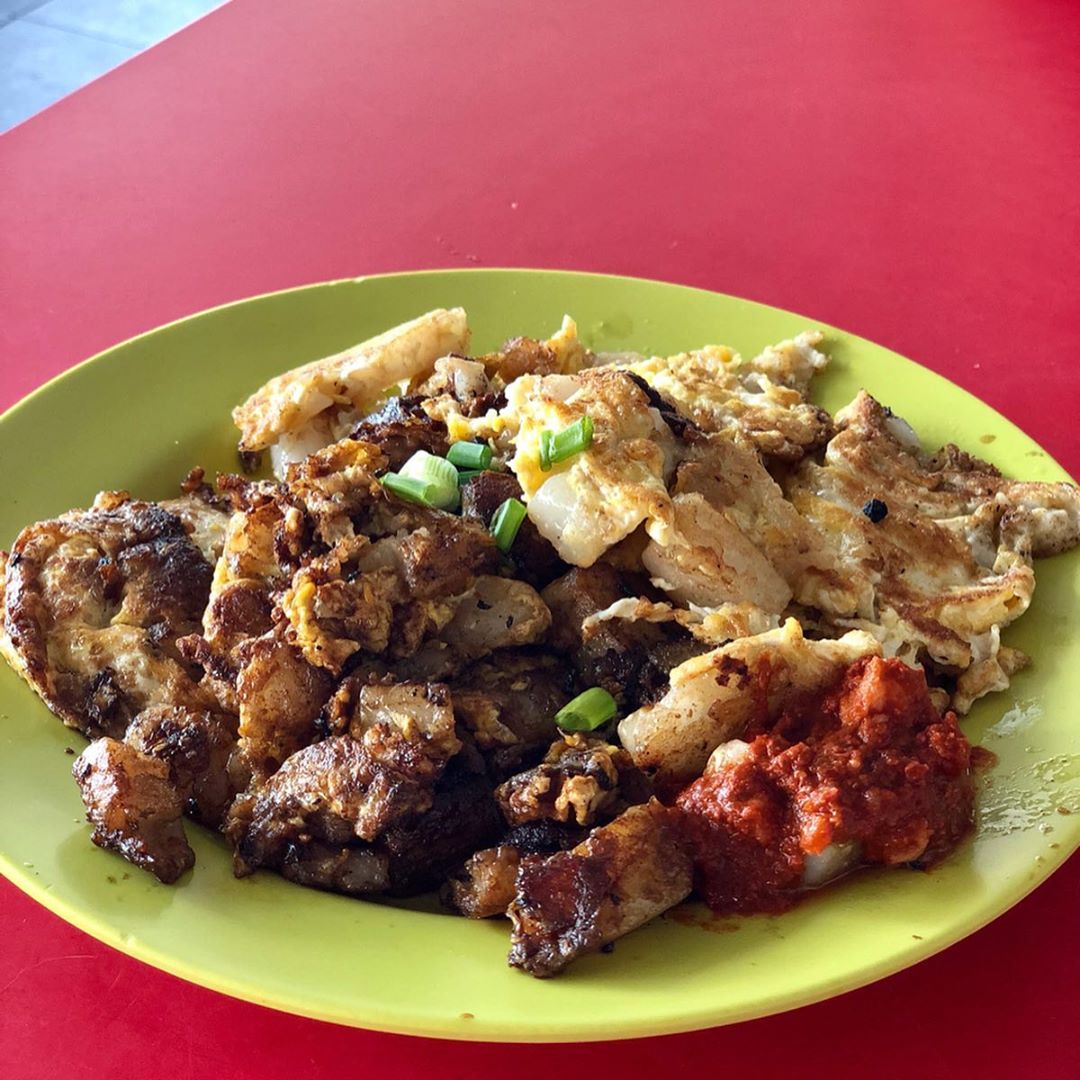 Image credit: @afattpotato
A veteran in the scene, the Carrot Cake ($3/$4/$5) from Bukit Merah View Carrot Cake is a crowd pleaser that never fails to draw long queues. Each portion consists of chunky pieces of carrot cake that have been thoroughly fried in sweet dark sauce to give a crispy exterior, complementing the softer insides with an added texture and flavour from chai poh. It offers a good balance between sweet and savoury flavours, and the large pieces of fried egg tie everything together. Like many other fried carrot cake stalls, you can get either white, black, or both black and white ones here.
Unit number: #01-37
Opening hours: Daily 7am to 2pm, 6pm to 1am
---
3. 786 Char Kway Teow
---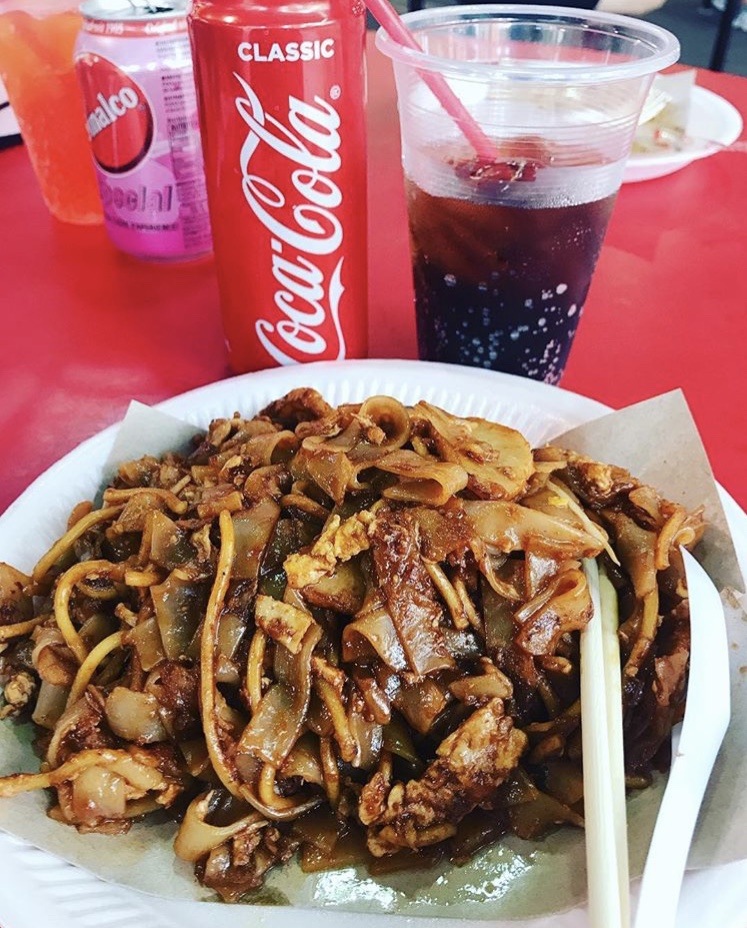 Image credit: @mrs_gajus 
Char Kway Teow ($3) may be the only thing on the menu of 786 Char Kway Teow, but simplicity does not equal boring here. Kway teow and yellow noodles are stir-fried in sweet black sauce, accompanied by strands of vegetables and fresh cockles to give an oceanic sweetness to the savoury dish. If you're looking for some kick, try their house-made chilli. It adds a fiery heat to the experience⁠, and is a chilli no red devil ever regrets. 
Unit number: #01-28
Opening hours: Fri-Wed 2:30pm to 10pm 
---
4. Soon Li Yong Tau Foo
---

Image credit: @lalaserena
The iconic metal bowl of yong tau foo from Soon Li Yong Tau Foo probably needs no introduction, especially among avid supper eaters. Open only between 12am to 3am, this stall draws a crazy crowd despite the odd hours. Offering staples including rice, kway teow, and bee hoon, the elderly couple running the stall also serves a wide range of yong tau foo ingredients. Some special ones including cuttlefish, pork belly, and pig's innards. Prices differ for different ingredients but a huge bowl to share between two to three would not set you back more than $15. Pro tip: if you are looking to visit, get ready to start queuing even before 12am!
Unit number: #01-78
Opening hours: Tue-Sun 12am to 3am 
---
5. Na Na Homemade Curry
---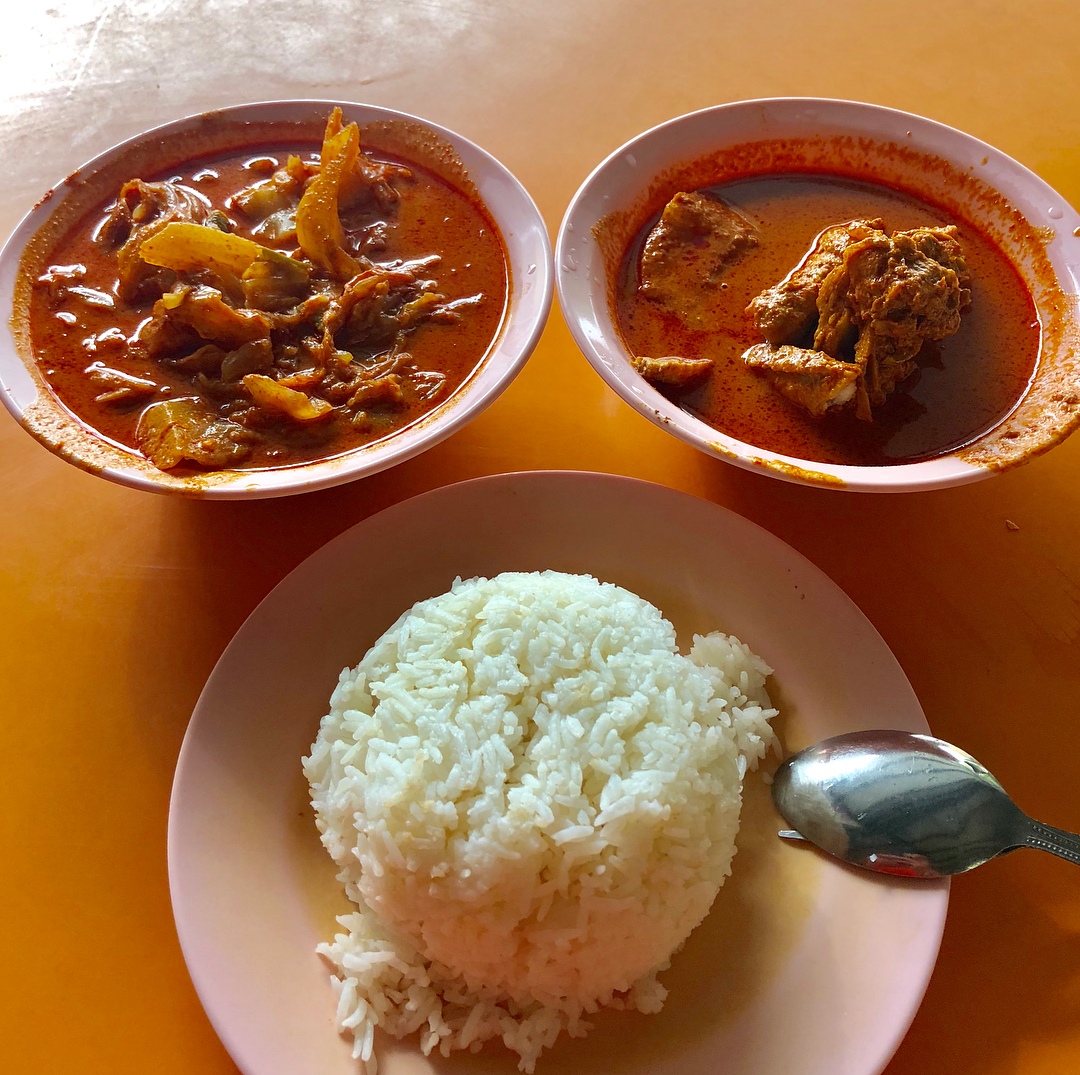 Image credit: @stevo.only
Another well-established name that can be found at the hawker centre is Na Na Homemade Curry. The very outlet that made it to the Michelin Bib Gourmand list, this stall specialises in curry dishes such as Chicken Curry ($4), Curry Mutton ($5), and Curry Fish Head ($17/$28). As their curry is known to be especially fiery, you'd want to give yourself a break from the heat by getting a bowl of rice ($0.50) or white bread ($0.50). 
Unit number: #01-47
Opening hours: Mon-Sat 11am to 8pm  
---
6. Chai Chuan Tou Yang Rou Fan Mutton Soup
---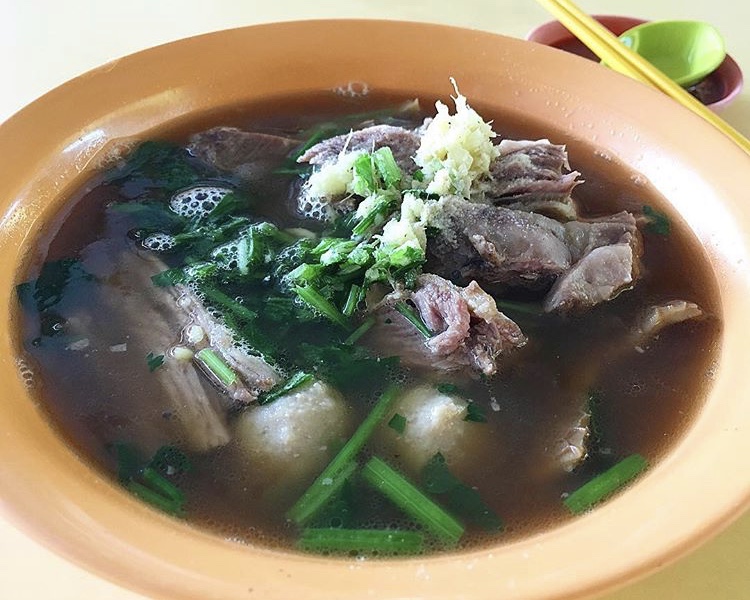 Image credit: @foodieuncle 
Also a recipient of the Michelin Bib Gourmand in 2018, it is no wonder that Chai Chuan Tou Yang Rou Fan Mutton Soup stands out with snaking queues throughout the short window of time they are open. Their Mutton Soup with Rice ($4.50) comes with a bowl of peppery soup and a reasonable portion of mutton that is tender and not overly gamey. The meat slides off the ribs easily, featuring some fats that round up the flavours nicely. The soup here is refillable so drink to your heart's content. 
Unit number: #01-51
Opening hours: Mon-Sat 11:30am to 2pm
---
7. 71 Lor Mee
---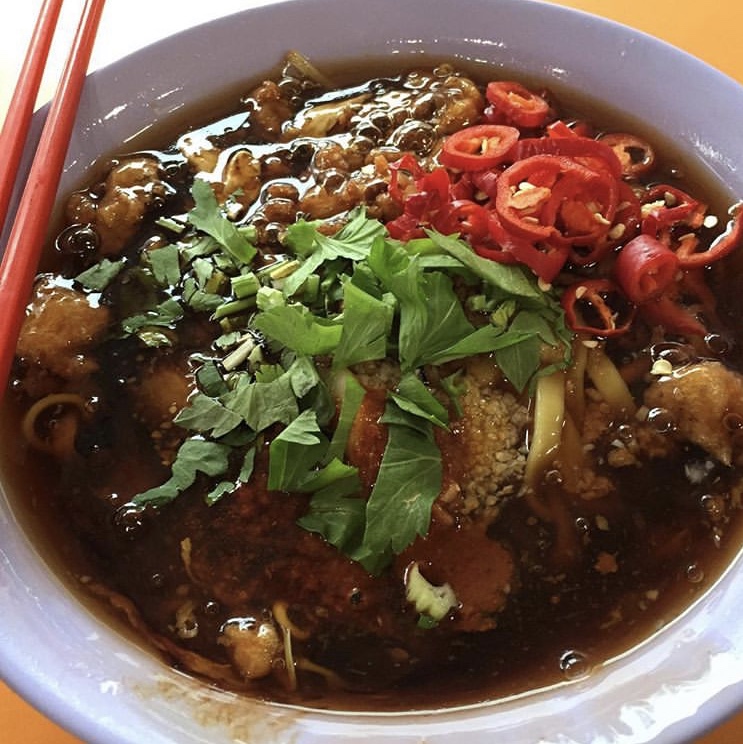 Image credit: @eddy2099sg
A treat for the morning risers, the Lor Mee at 71 Lor Mee is usually sold out by noon and understandably so. Reasonably priced at $3, each bowl of yellow noodles comes with fishcake, pork bits and a splatter of five spice powder to elevate this savoury dish. The gravy is thick but not overly starchy, so you won't get that jelak feeling towards the end.
Unit number: #01-71
Opening hours: Mon-Wed 6am to 3pm 
---
8. Sisaket Thai Food
---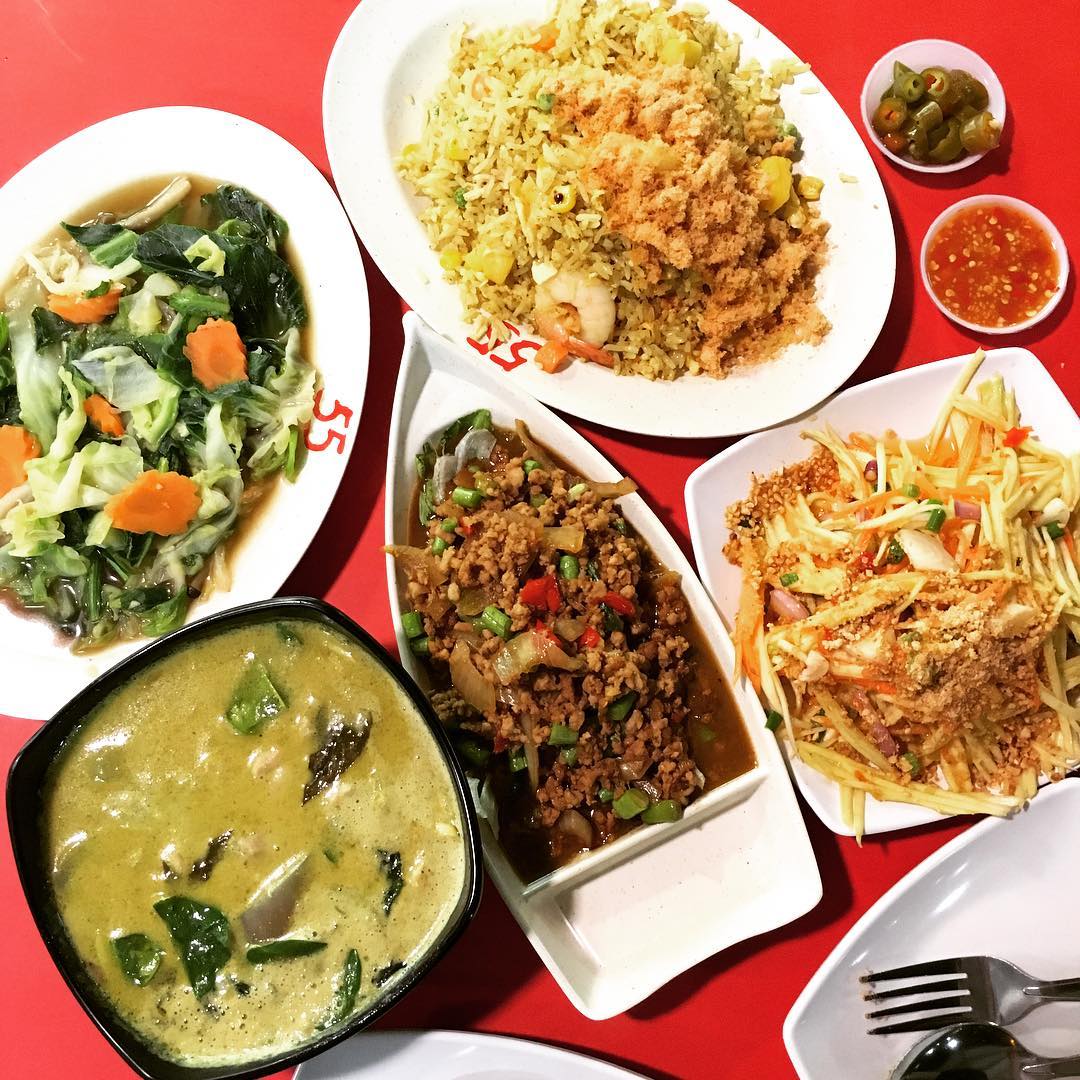 Image credit: @damoneteo
Sisaket Thai Food has gained a loyal following since opening in 2014. The Pineapple Fried Rice ($4) is simple and fragrant, and its flavours enhanced by the accompanying pork floss. If mango salads are your thing, try the Thai Mango Salad ($4). The fresh sweetness from the mango balances out the flavourful sauce, and complements the slight spiciness to make this a welcoming dish for all.  
Unit number: #01-01
Opening hours: Fri-Wed 10:30am to 9:30pm 
---
9. Charcoal Grilled
---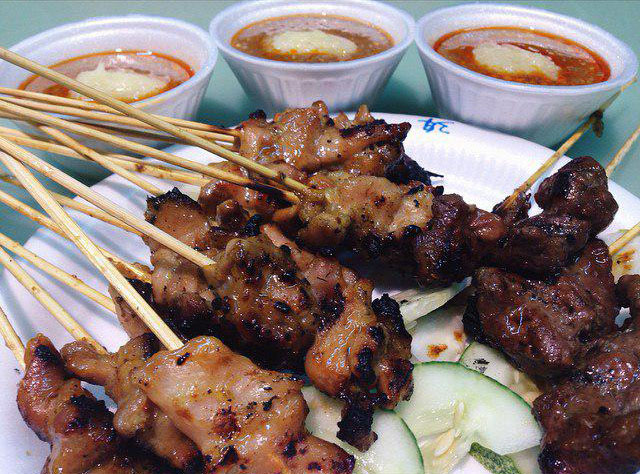 Image credit: @pauster
Expect nothing but cheap and good satay at Charcoal Grilled. Their pork and chicken satay cost $0.50 per stick while mutton satay costs $0.60 per stick. Packed full of flavour, the satay comes glistening and slightly charred, making every bite a satisfying one. 
Unit number: #01-09
Opening hours: Daily 5:30pm to 9pm 
---
10. Happy Duck Braised Duck Rice and Kway Chap
---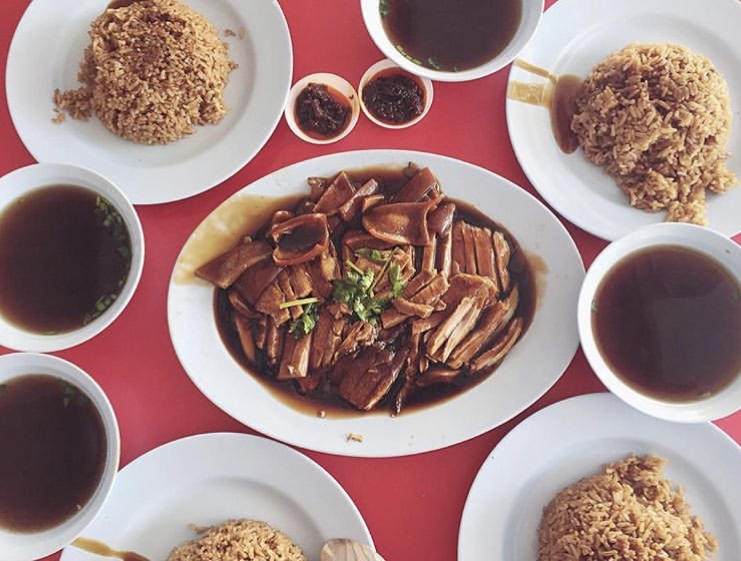 Image credit: @whattoeatah
The most popular dish at Happy Duck Braised Duck Rice and Kway Chap is their signature Duck Rice ($3.50). Each plate comes with a generous amount of duck meat, half an egg, and tofu slices, not to mention a bed of rice laden with a savoury dark sauce that ties everything together. Add some sambal chilli to give a sweet and spicy kick to your meal. The stall also offers other dishes such as Duck Porridge ($3), Kway Chap Dish ($3.80), and Hokkien Duck Noodles ($3). 
Unit number: #01-38
Opening hours: Sun-Fri 7:30am to 8pm
---
Bukit Merah foodies, rejoice! 
---
For those who have tried everything at Bukit Merah View Market, we got you covered as well. Some places worth a try include Augustes, which serves Japanese beef curry rice and pasta, and Wok in Burger, which offers chilli crab burger and salted egg pork burger!
10 ABC Brickworks Food Centre Stalls With Cheap And Good Food Worth Travelling For
Address: Blk 115 Bukit Merah View, Singapore
Nearest MRT Station: Tiong Bahru (EW17)