Shake Shack Suntec City to open on 30 September
Another Shake Shack has arrived in Singapore, this time, in the City Hall neighbourhood with Shake Shack Suntec City.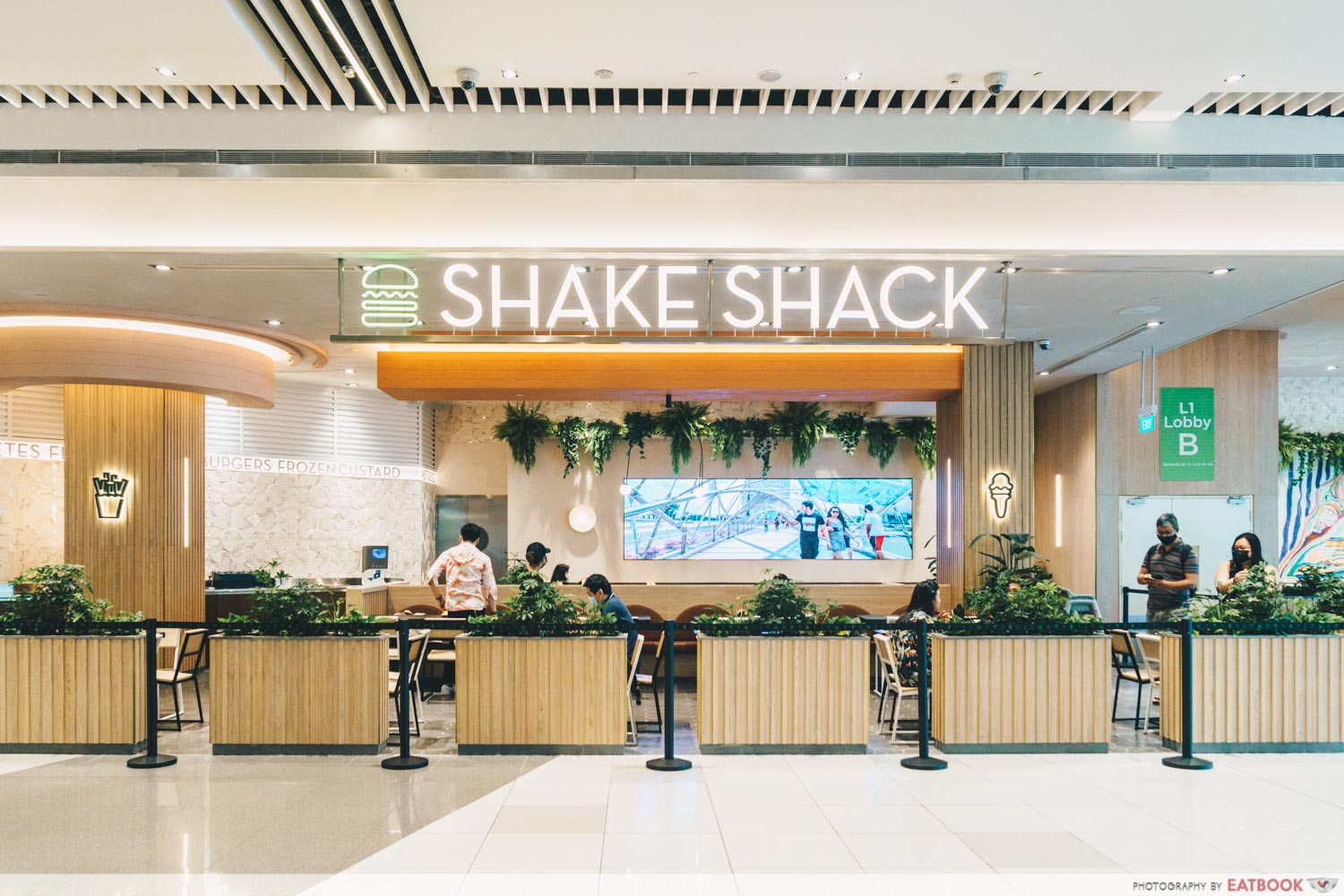 As the New York-based fast-food chain's fourth outlet in our island, Shake Shack Suntec City still manages to spice up its offerings to leave fans enticed.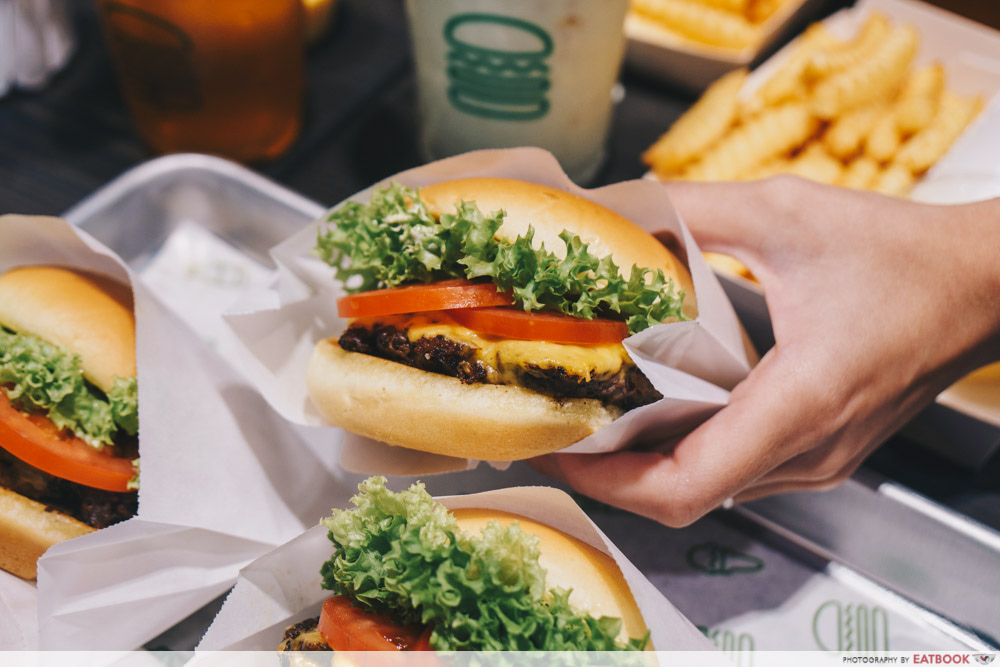 Ahead of its opening, we paid a visit to the new outlet to show you what you can expect, including their new menu items. The official opening date is set for 30 September 2020.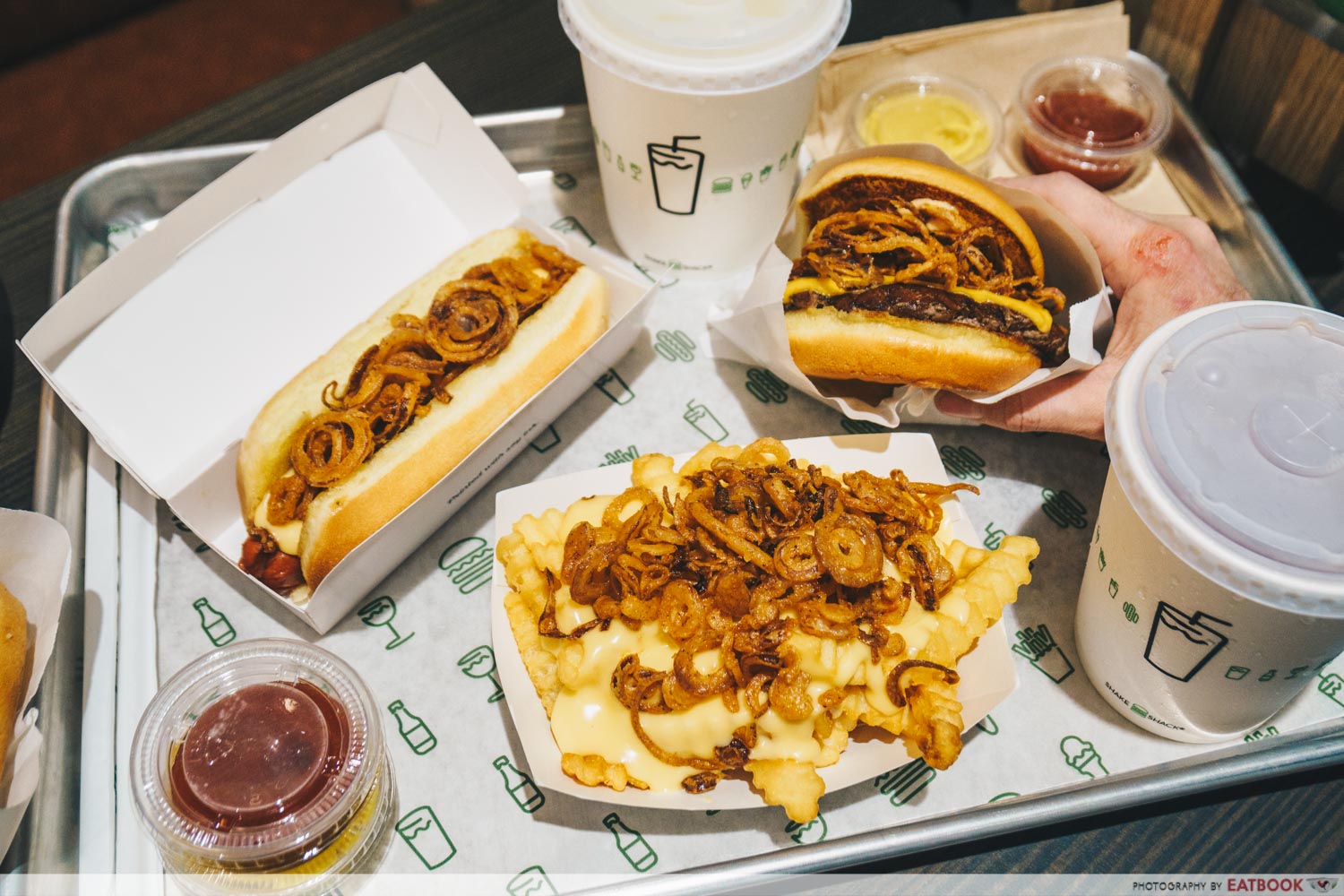 This new outlet will be the first Shake Shack to debut the award-winning, limited edition ShackMeister Burger ($10.90 for single), where the classic ShackBurger gets an upgrade with a heaping scoop of fried shallots for mega crunchiness.
These are not just regular old fried shallots, though, as they come marinated in an ale brewed specifically for this. They are then tossed with cayenne and paprika before being deep-fried.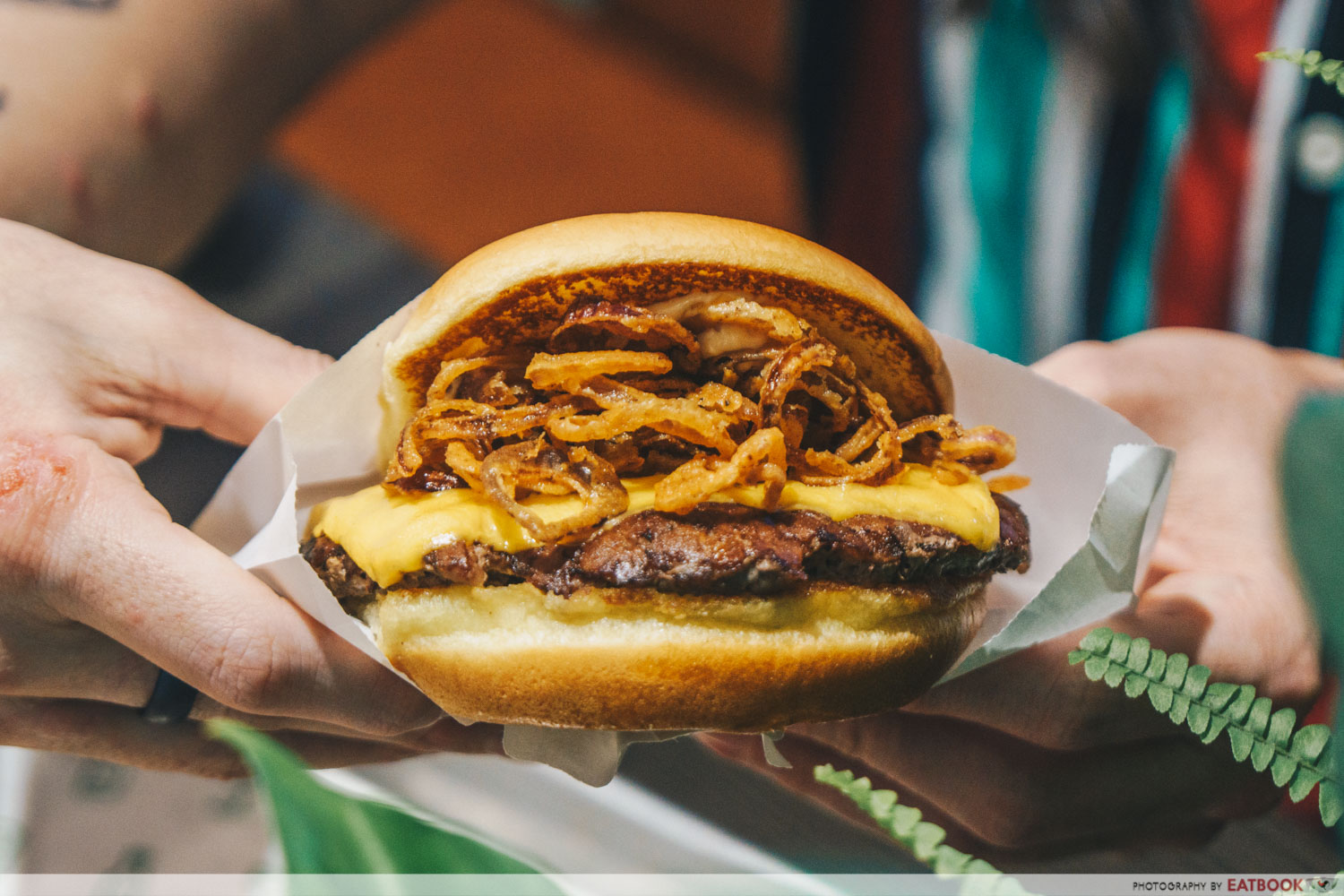 You can instantly tell why it scored Judge's Choice for Best Burger in a competition. The pillowy, butter-slicked brioche, sandwiching melted cheddar and a smoky patty, gets a snappy garlic and spice kick with the fried shallots. My dining companion and I were both nodding in silent bliss just one bite in.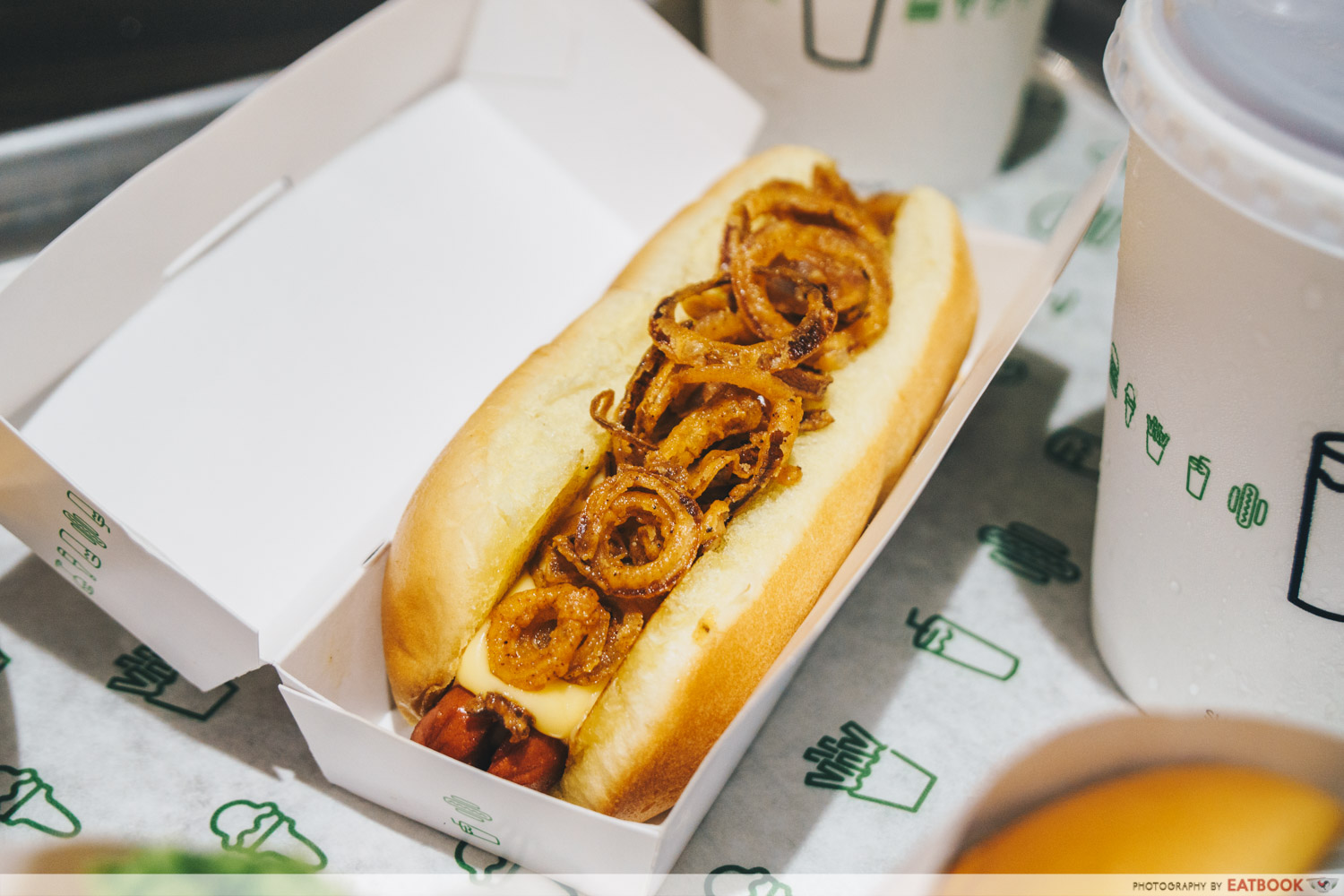 The outlet has the ShackMeister Dog ($6.50) as well, with the same fried morsels topping their all-beef hotdog. This has to be consumed quickly, lest the bun becomes fall-apart soggy from both the butter and oil that glazes it. We definitely much preferred the burger.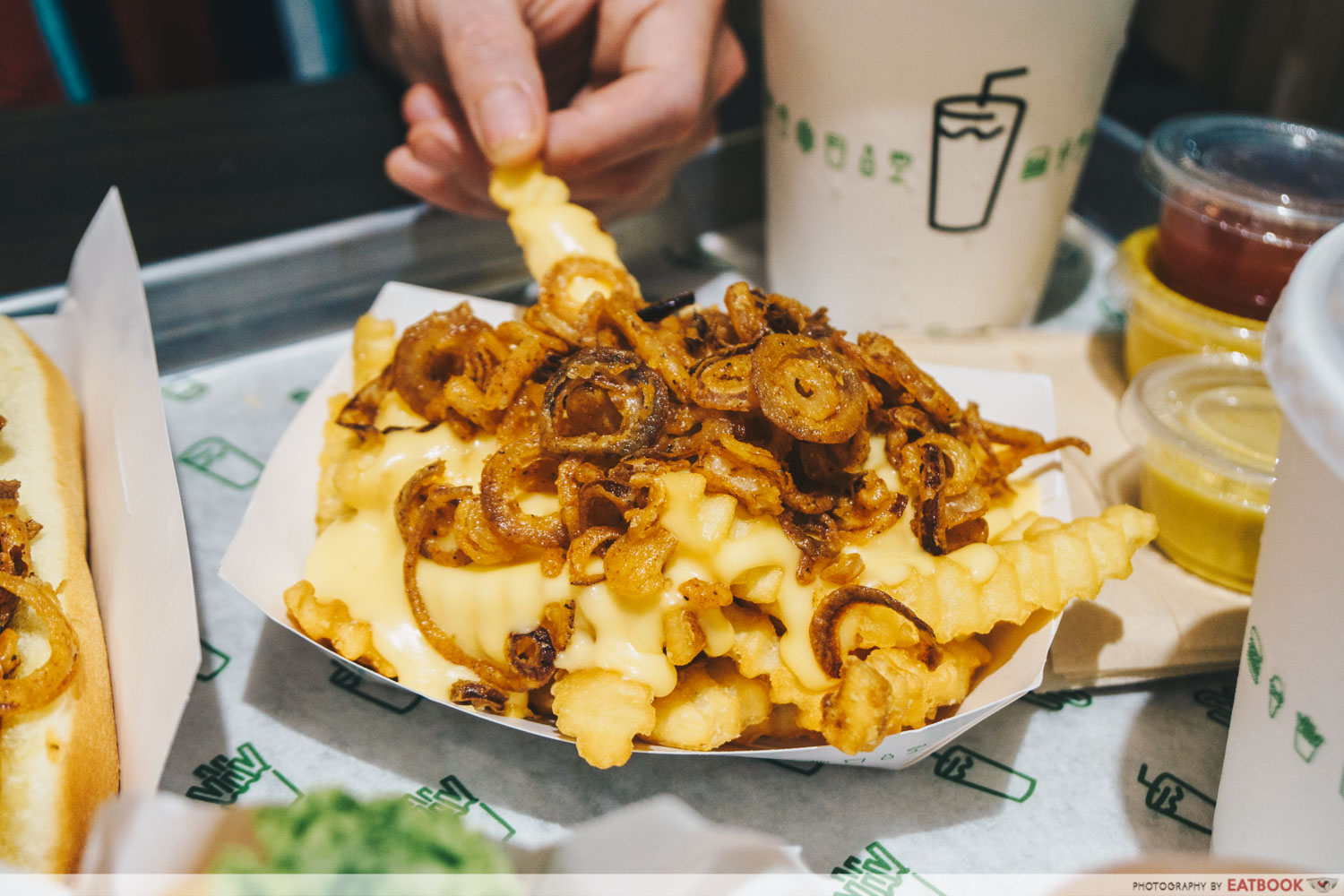 The last on the ShackMeister menu is the ShackMeister Cheese Fries ($5.90), where golden brown crinkle-cut fries get loaded with cheese sauce and shallots. Go for this over their normal cheese fries while you can, because this is the bomb. Texture and a big punch of garlic make these big wins on the flavour front.
Skirt & Dirt Review: Unique Cheese Skirt Burger Stall At Tiong Bahru Market
Come down fast to try this out, though, as these are only available for a short period. Though Shake Shack Suntec City is the first to carry the trio, they will also be available at the three other Shake Shack eateries, from 16 October to 16 November 2020 only.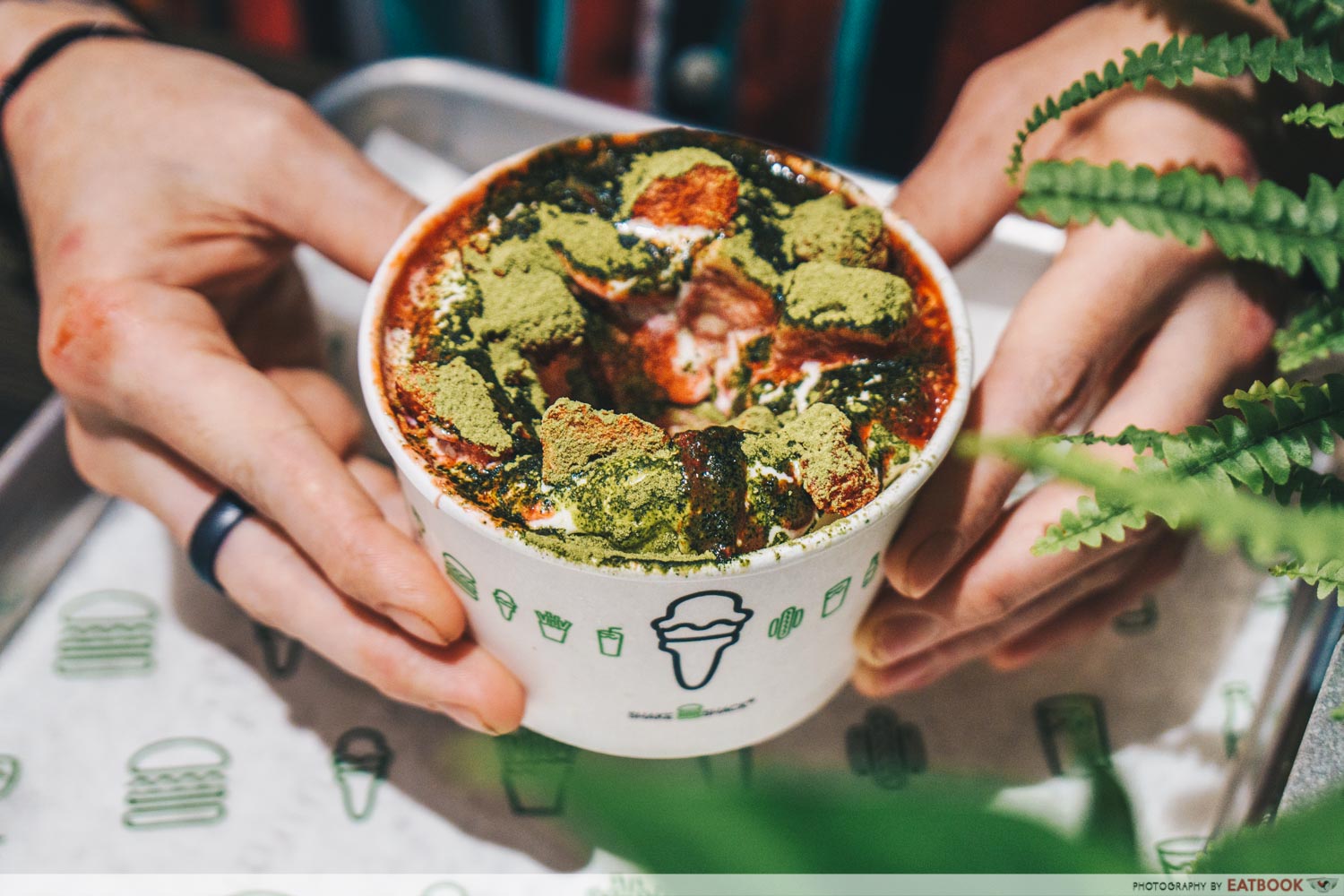 On the dessert end, a new Concrete arrives, known as Matcha Made In Heaven ($7.50 for single). The classic frozen shake gets a Japanese-inspired makeover, where a tart strawberry yuzu jam is blended into the vanilla custard.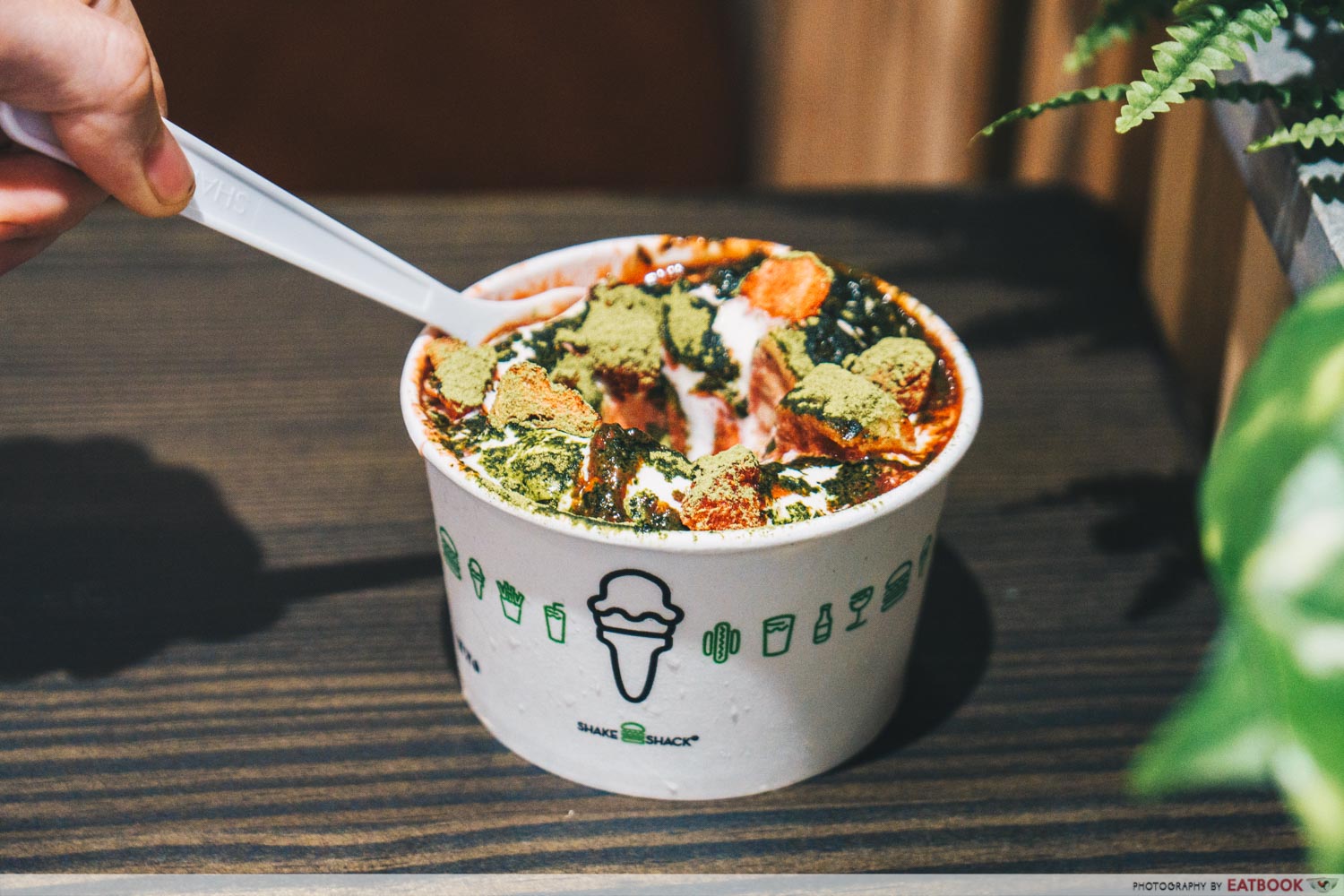 Freeze-dried strawberries dusted in matcha powder are an earthy, sour jolt that cuts through the sweet cream, though I thought the matcha taste could be more prominent. Matcha shortbread nuggets complete the cup, giving it some bite.
Shake Shack Review: First Look At Their Signature Burgers, Pandan Milkshake And Gula Melaka Ice-Cream
The rest of the menu stars familiar favourites, including the Singapore Exclusive Pandan Shake ($7.80) and the Pie-Oh-My ($7.50 for a single), a pecan pie ice cream creation made in collaboration with TARTE by Cheryl Koh.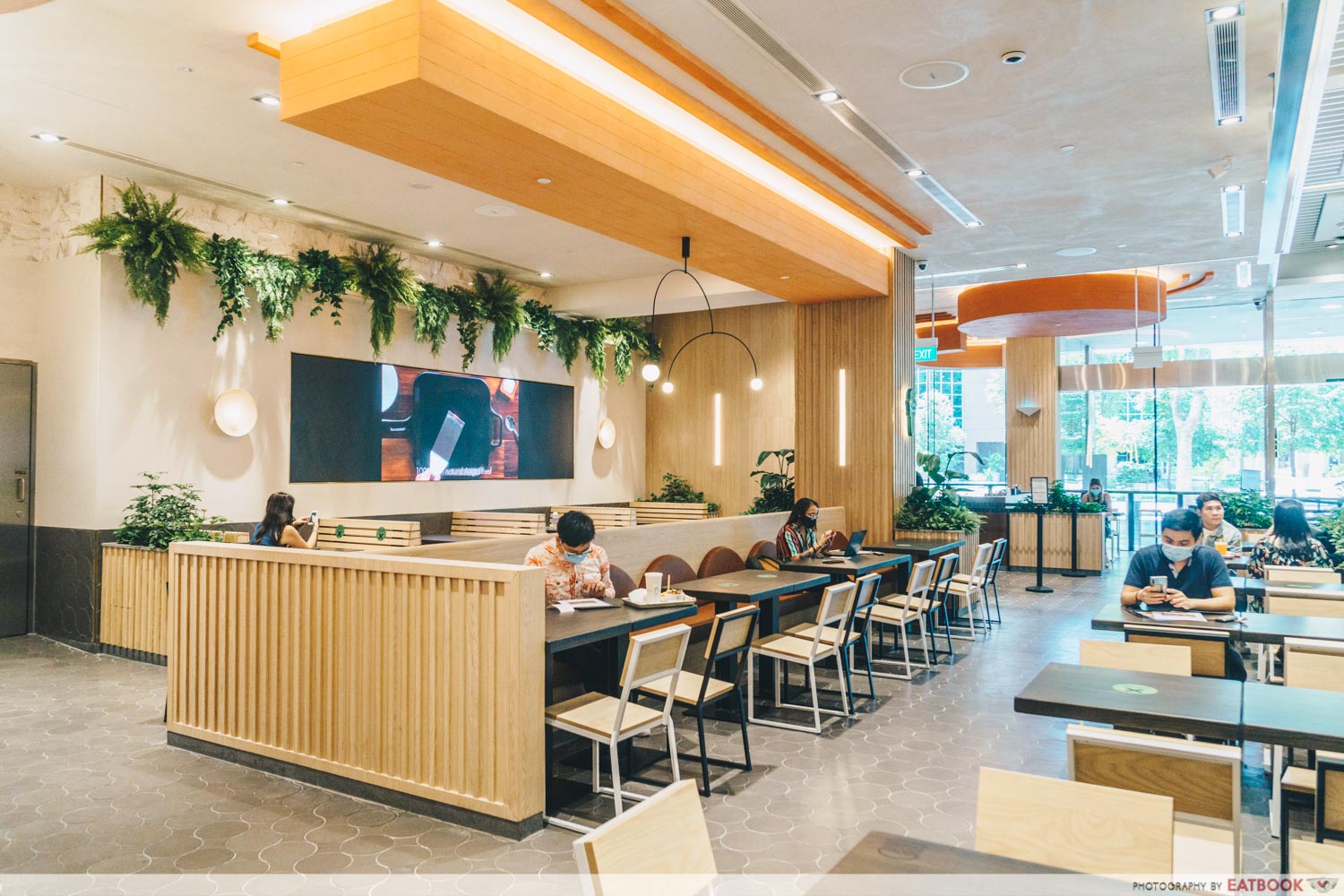 Shake Shack Suntec is located on the first floor of the West Wing of the mega mall, the outlet is designed with wood elements and pockets of lush greenery to mimic the outdoors. Bright, airy and filled with natural light, the eatery is spacious and comfortable.
There is also a mural done by local artist, Ripple Root, giving you another backdrop to snap your food photos against.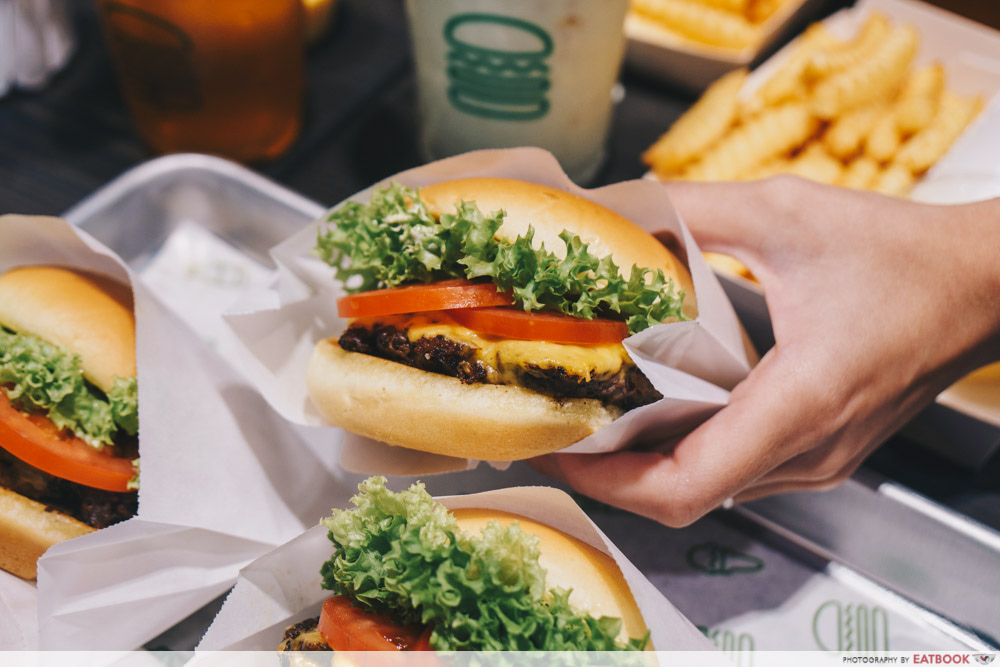 Is Shake Shack Suntec City worth queuing for? Sure, if you're in the area, especially with the limited edition ShackMeister available. Though many may write-off the franchise as over-hyped, the fact that Shake Shack manages to come up with novelties at every new opening proves this wrong.
Here's also hoping that with another outlet in town, the queues at Shake Shack's other branches ease up too.
Address: 3 Temasek Boulevard #01-357, Suntec City Mall, Singapore 038983
Opening hours: Daily 11am to 9:30pm
Website
Photos taken by John Lery Villanueva.
This was a media tasting at Shake Shack Suntec City.
24 Cookie Bakers In Singapore For Levain Cookies, Chocolate Lava Brookies And More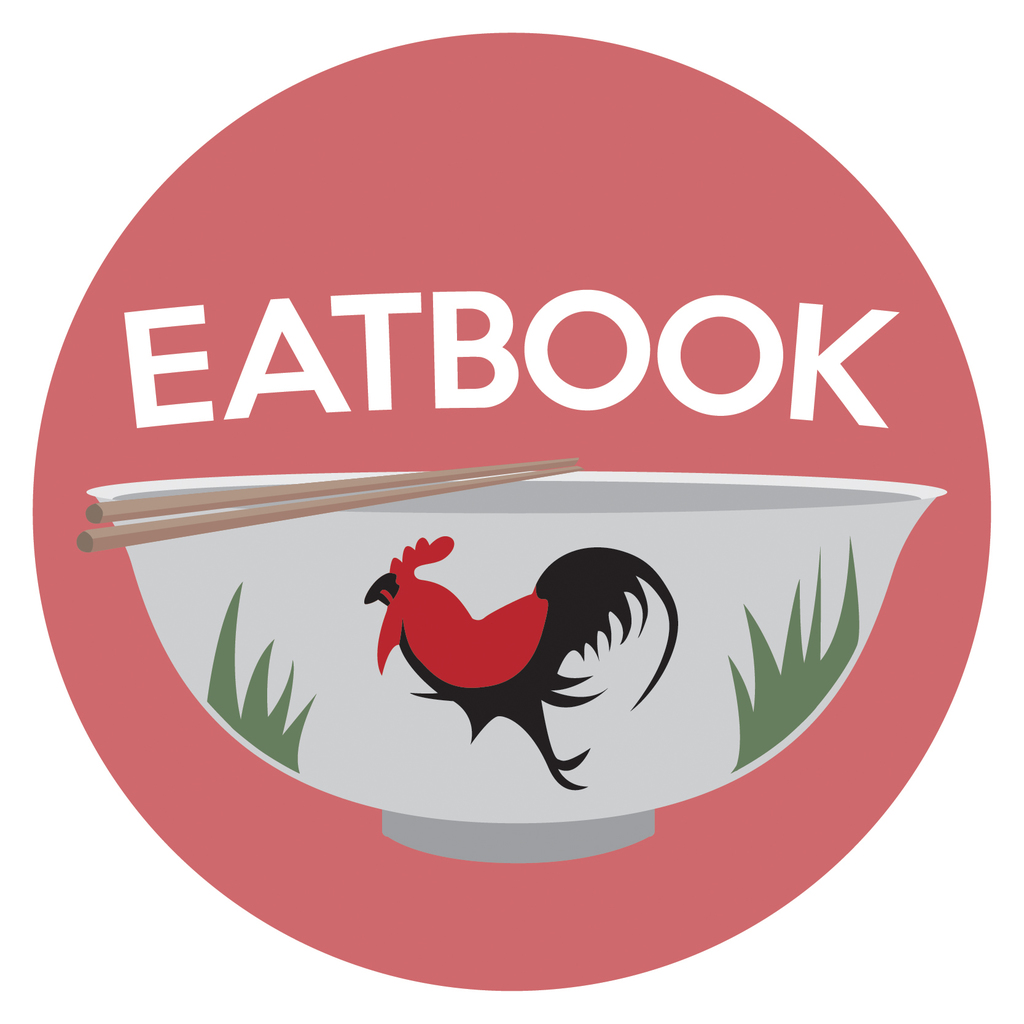 Drop us your email so you won't miss the latest news.