Shi Hui Yuan at Lau Pa Sat market
Update: Shi Hui Yuan has opened a third outlet at the Compass One Kopitiam.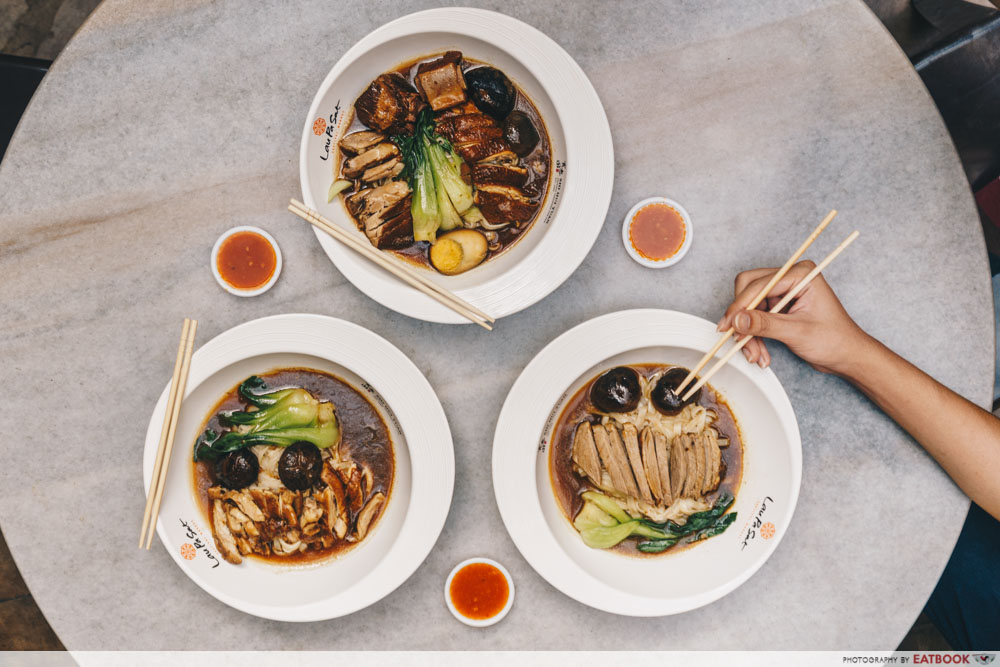 Some say the Michelin Bib Gourmand is one of the highest honours a hawker stall can get. Shi Hui Yuan is a four-year holder of the award. The hor fun stall started in a humble hawker centre at Mei Chin Road, all the way back in 1969. Ever since the first Singapore Michelin guide was published in 2016, the eatery has been receiving the Bib Gourmand year after year without fail.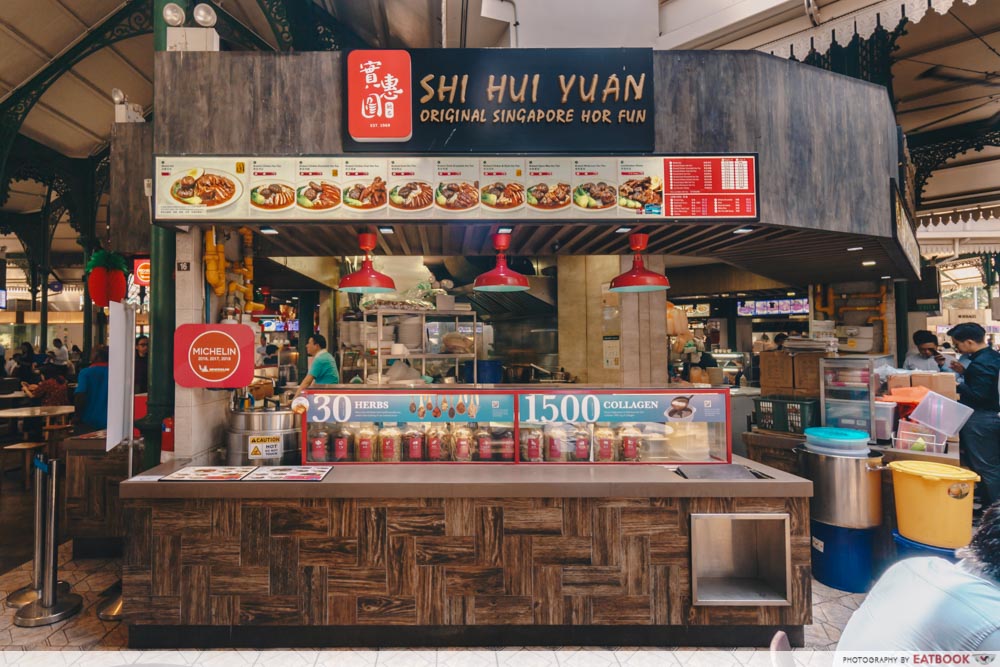 In the face of their success, Shi Hui Yuan's founders decided to open up a brand new flagship outlet at Lau Pa Sat Market in September 2019, right-smack in the middle of the CBD. Prices here are a tad more expensive than at their original stall. 
They specialise in plates of hor fun with that comes drenched in a thick herbal sauce, along with generous portions of meat. As soon as I approached the stall, the rich smell of boiling stock filled the air with its herbal aroma. 
Food at Shi Hui Yuan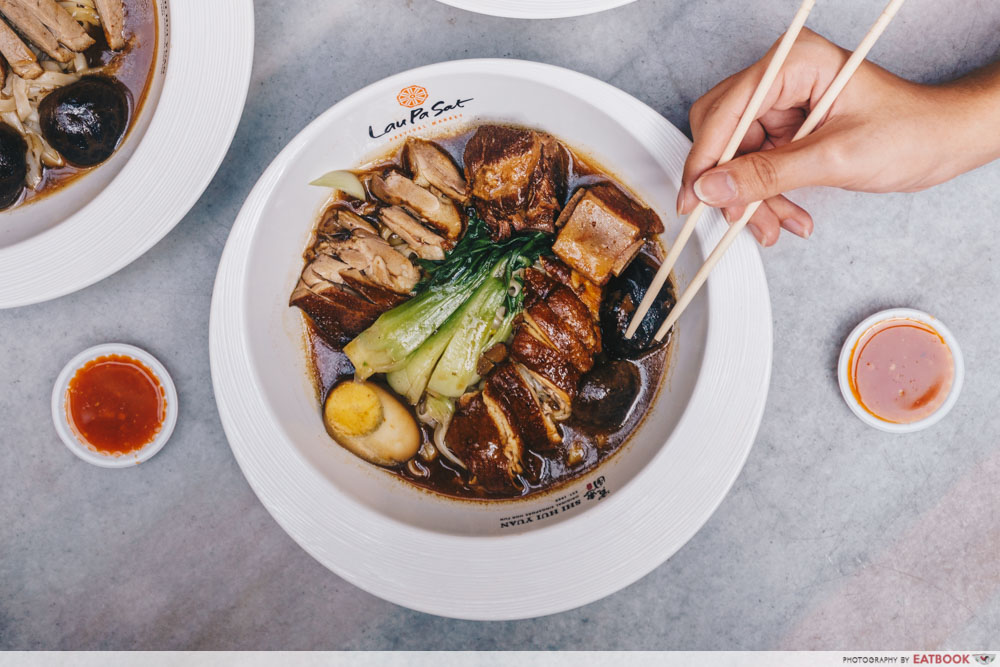 Their signature dish is the Blissful Set ($7.80). Presentation-wise, it was gorgeous and had a huge spread of different meats. When we were laying it out to snap a photo, a couple walked past and stared at the plate enviously, before declaring to each other that they'd order the same dish.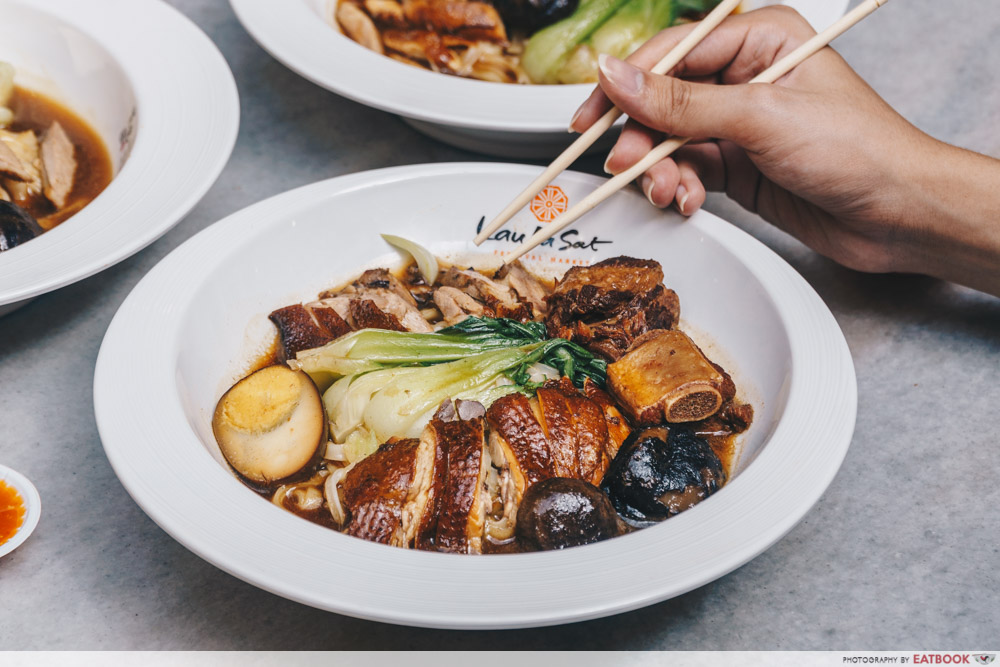 The Blissful Set consisted of roasted duck and chicken— both sliced from the drumstick, spare ribs, two juicy mushrooms, bok choy, and half an egg, on a bed of rice noodles. I'm used to the Cantonese style of hor fun, which is wok-fried to be a little bit more charred and smoky, but I was still eager to give this one a go.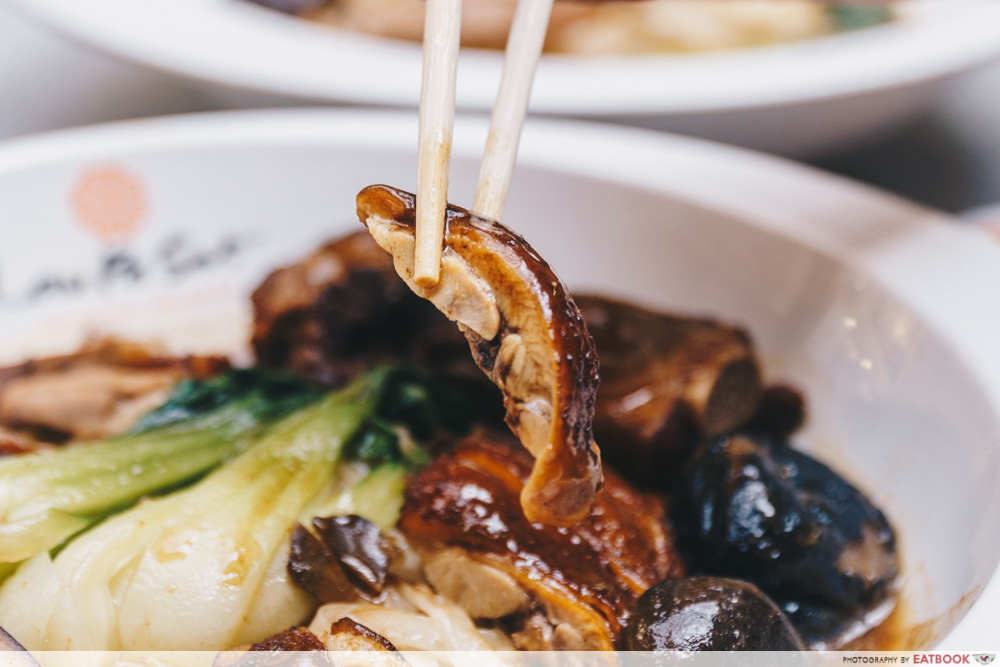 The duck was thick, boneless, and had a crisp layer of roasted skin on them. It was firm, succulent, and packed with flavour, with a thin layer of unctuous fat between the meat and skin. It soaked up the broth well, absorbing all of its sweet and herbal flavours.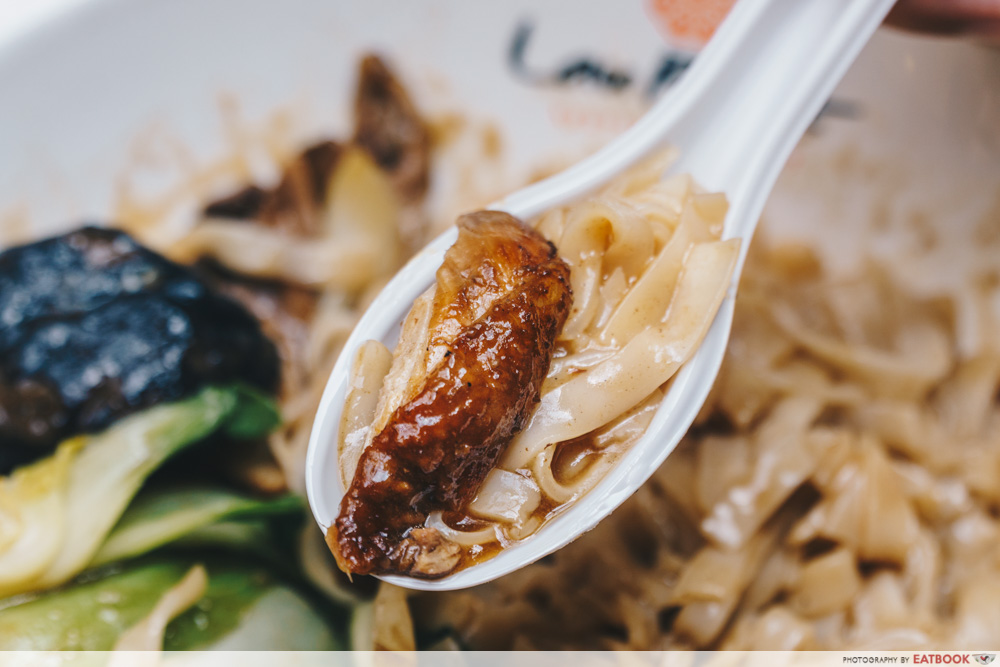 The chicken had a bit less flavour than the duck, but its skin was a lot crispier. As they came from the drumstick, the cuts of meat were a lot juicier. It's a pretty even split between chicken and duck, so you can get the best of both worlds in this set.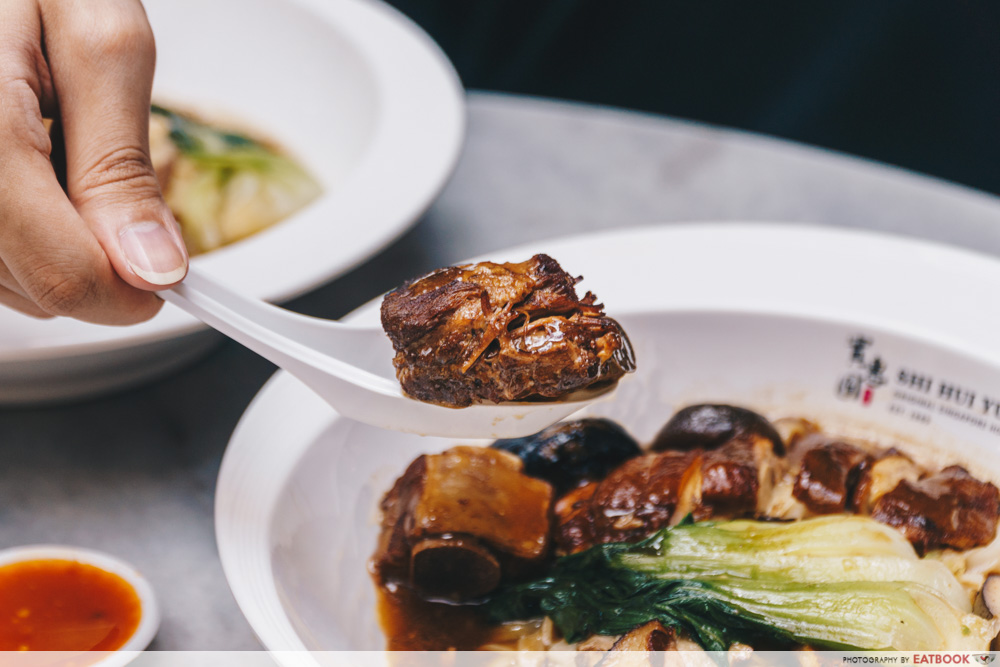 The third type of meat was the spare ribs, which were cooked until fork-tender. The meat was soft and easy to pull off the bone. There's also a strong herbal flavour from the surrounding broth that seeped into it. I wished there was a bit more of it, but considering the total amount of meat in this set, it was good enough. There's the Braised Spare Ribs Hor Fun ($6.80) that focuses on the tender ribs.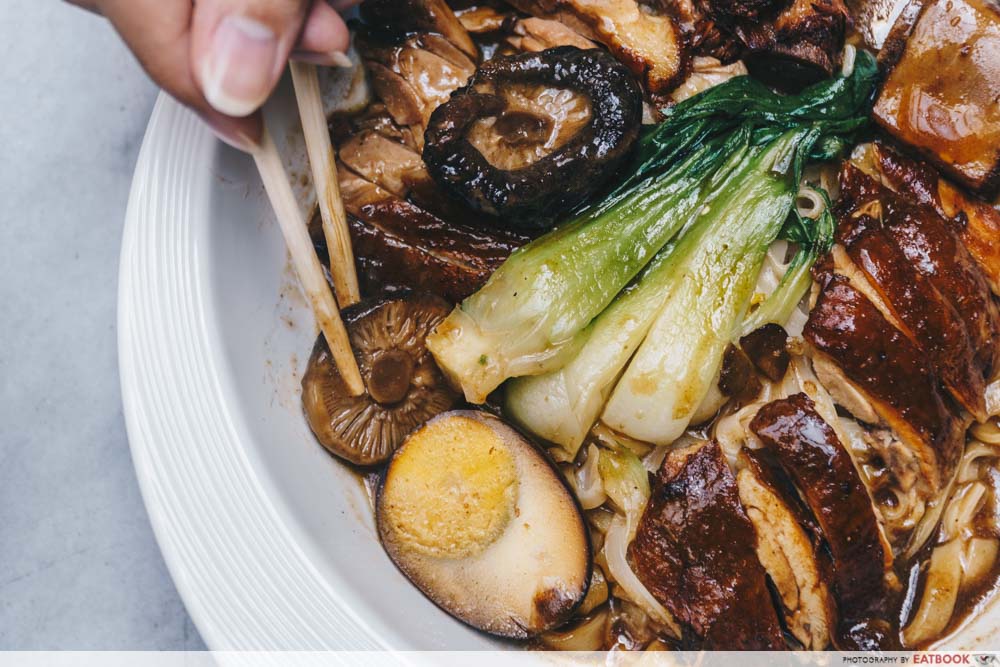 While the meat was fantastic, I wasn't too fond of the mushrooms and egg. Strangely, a few of the mushrooms had a slightly bitter and pungent taste, while the egg was a little shrivelled and a bit too dry, both in the yolk and white. The bok choy, at least, was crisp and refreshing.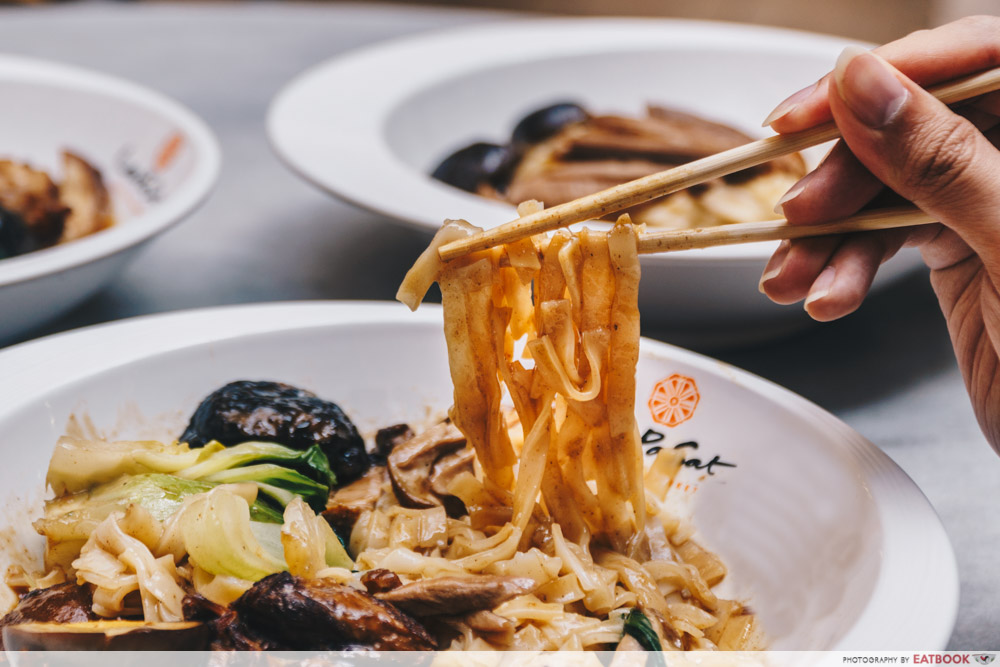 The noodles had a soft texture and were slippery and silky. The aromatic broth clung to it well, making sure each strand of rice noodles was coated in the sauce. It smelled as good as it tasted, and was thick and robust from soaking in the sauce.
All three sets had huge servings of noodles. Even though I'm a big eater, I was full after finishing the noodles and meat from one plate.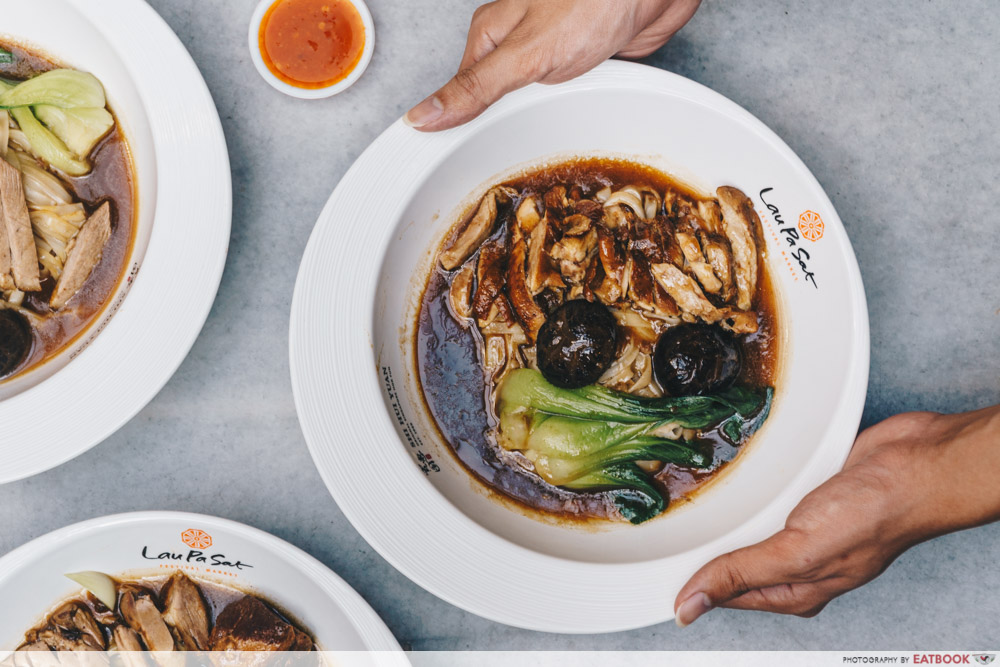 Our second order was the Braised Chicken Hor Fun ($5 for regular, $6 for large). It came with a huge portion of chicken breast, two mushrooms, and crunchy veggies.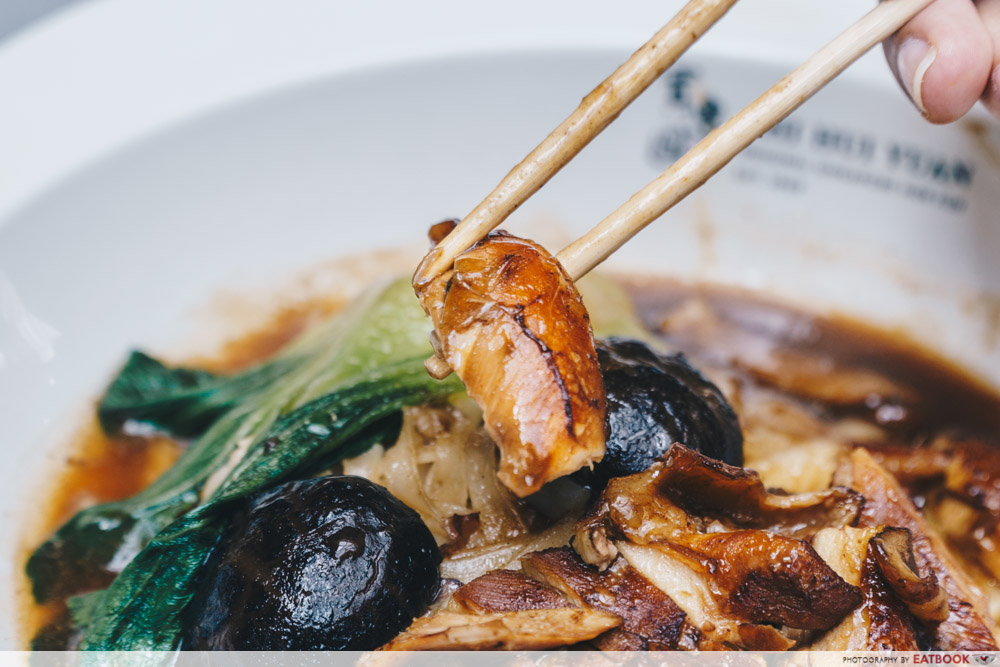 While the Blissful Set had drumstick meat, the individual hor fun portions used chicken breast instead. It was a little drier than the other meat, but I still found it delicious. It didn't dry out too badly, and the meat still had its own natural juices. The crisp skin was another bonus.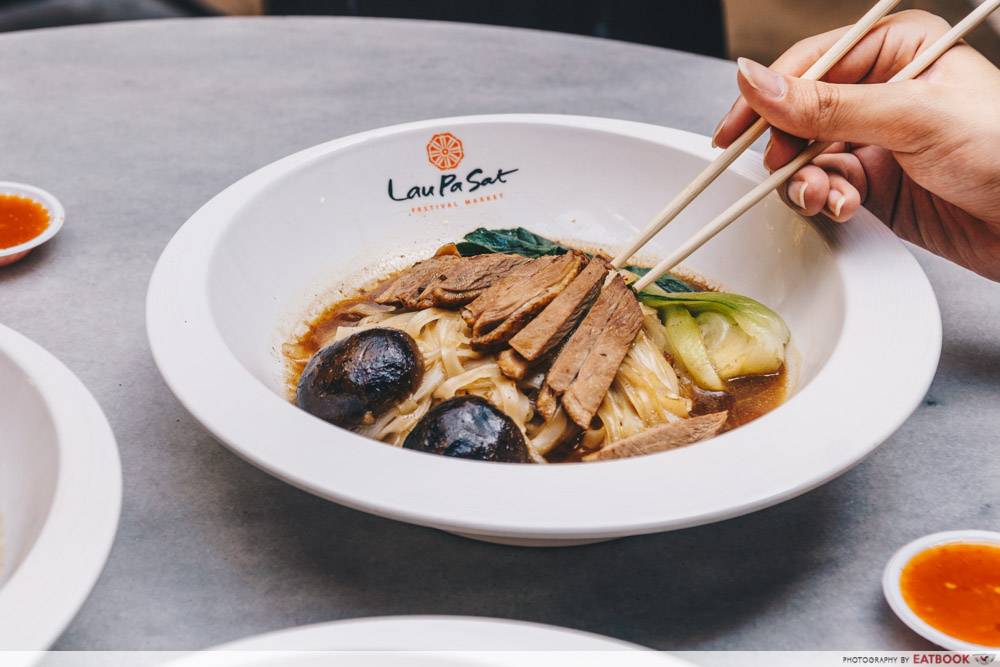 The Braised Duck Hor Fun ($6 for regular, $7 for large) was the last thing we got. I like duck a lot more than chicken, so I was pretty excited to start helping myself to the meat.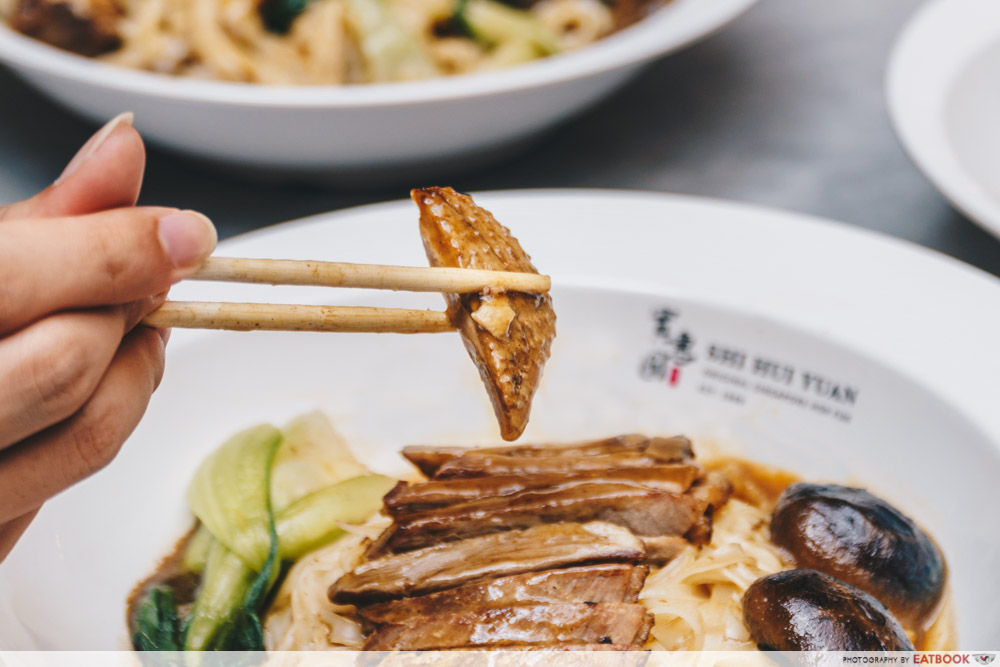 The duck in this dish came from the breast, instead of the drumstick from the first set. While chicken breast sometimes gets too dry and chalky, I find that duck hardly ever has that issue. And indeed, the duck meat was juicy, savoury, and had tasty skin to boot. It wasn't as crisp as the partially roasted one from the Blissful Set though.
If I had to pick, I'd definitely go for the Blissful Set. It has the best spread of meat, and it's a good way to have a meal filled with variety.
Ambience at Shi Hui Yuan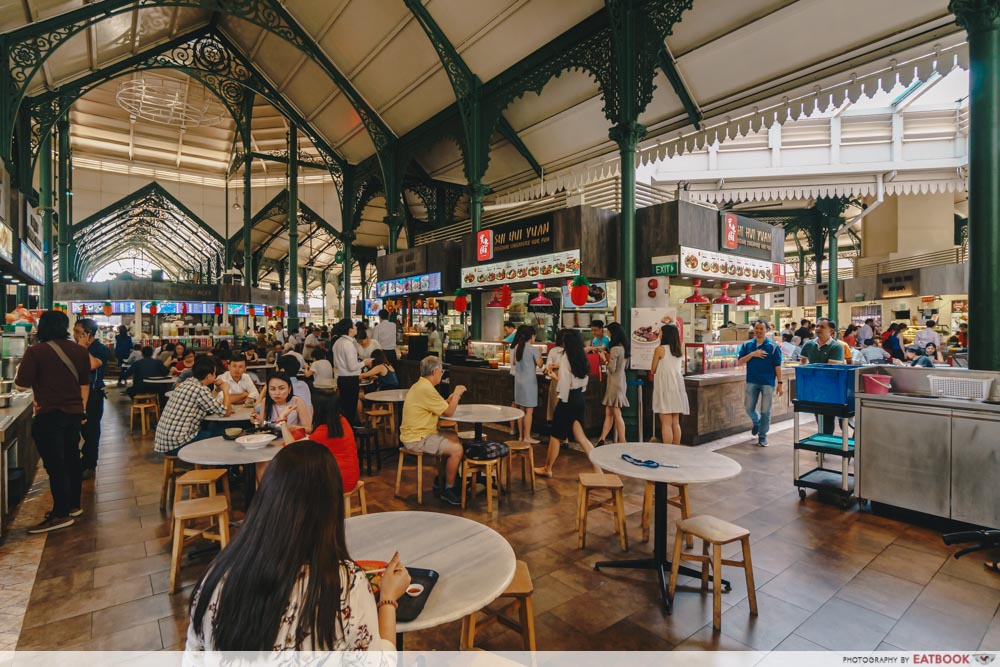 Shi Hui Yuan can be found at Lau Pa Sat Market, which is already a great spot to get good food and unique dishes. The hawker centre is large, airy, and spacious. However, crowds can get intense during meal hours, since it's right there in the middle of the CBD. The large clock tower above the market tolls every half an hour, announcing when lunchtime begins in the old-timey heritage site. 
The place can be reached from either Telok Ayer or Downtown MRT Station, and is a five-minute walk from each. 
The verdict
I'm a bit more used to Cantonese hor fun that comes with seafood, but this stall has far surpassed the usual kind that I eat. Their plates are huge, the amount of meat is generous, and the stock is intensely flavourful. I'll be coming back for a return visit. It's a bit expensive, but everything in Lau Pa Sat Market tends to be a little pricier than usual anyway. 
If you're interested in another hor fun competitor, check out Q Hor Fun, which is also at Telok Ayer. And if you want to find more places to eat in the CBD, check out these CBD restaurants with 1-for-1 promotions!
Q Hor Fun Review: Unique Ipoh-Style Herbal Hor Fun By 27-Year-Old Chef At Telok Ayer
Address: 18 Raffles Quay, Stall 18, Lau Pa Sat Market, Singapore 048582
Opening hours: Daily 7am to 11pm
Website
Shi Hui Yuan is not a halal-certified eatery.
Photos taken by Kenneth Chan.
This is an independent review by Eatbook.sg.
Shi Hui Yuan Review: Michelin Bib Gourmand Hor Fun With Roast Duck, Chicken And Braised Ribs
Summary
Pros
– Large portions
– Convenient location
– Flavourful stock
– Large variety of meat
Cons
– Eggs are dry
Recommended dishes: Blissful Set ($7.80)
Opening hours: Daily 7am to 11pm
Address: 18 Raffles Quay, Stall 18, Lau Pa Sat Market, Singapore 048582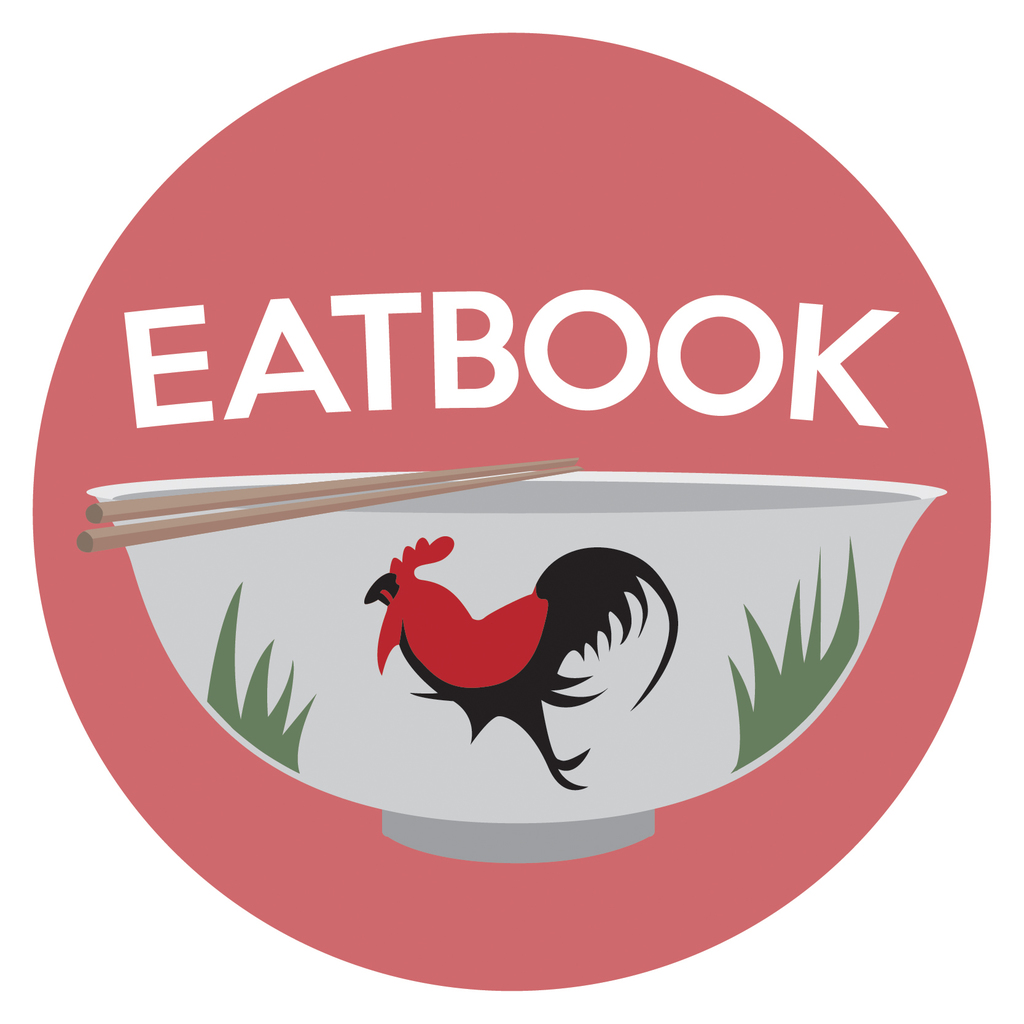 Drop us your email so you won't miss the latest news.