Value-for-money seafood soup at Shun Feng Crayfish Delights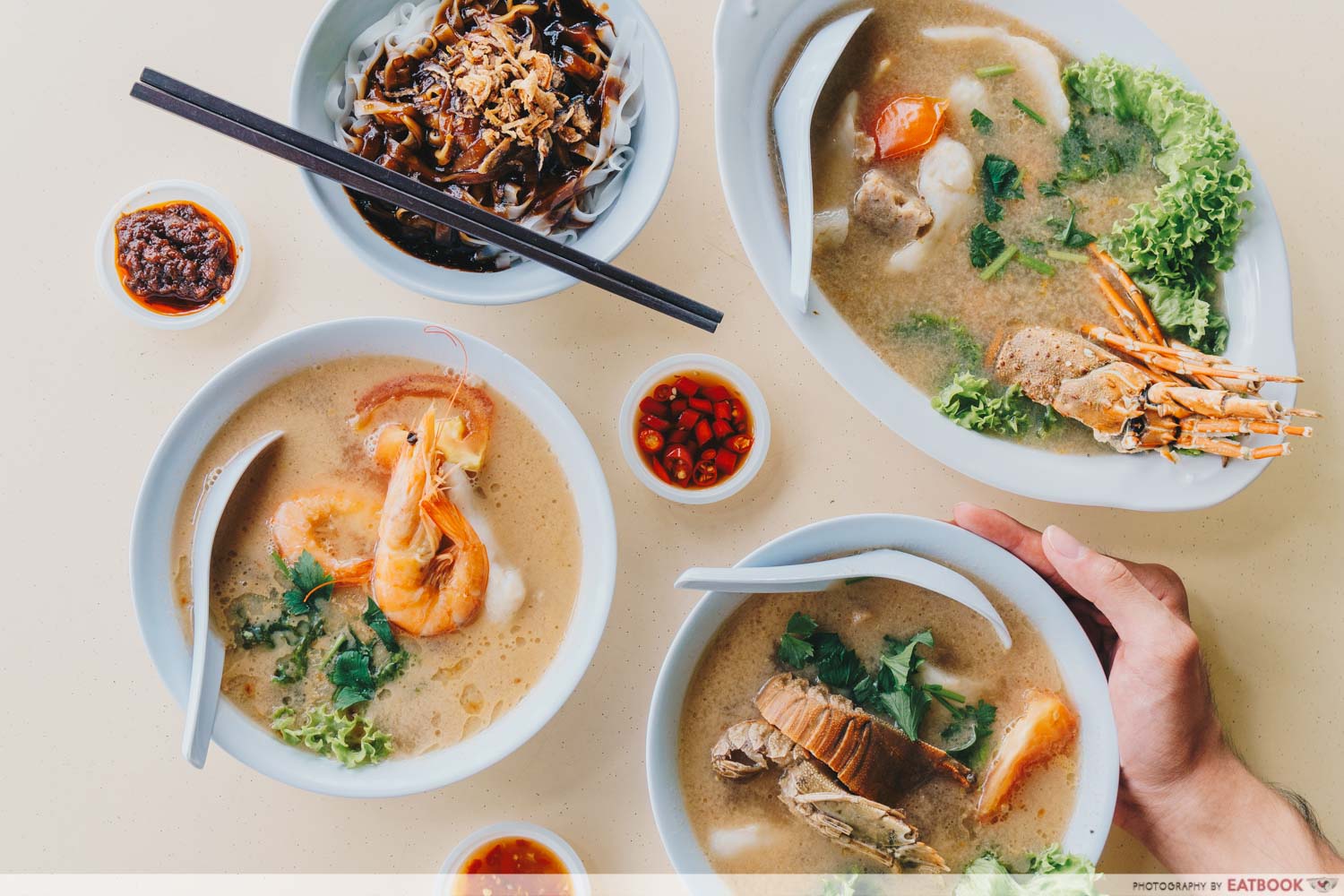 My mom usually makes it a point to cook up a bowl of soup for dinner. Her rationale was simple – and heart-warming. After a long day of work, a comforting broth was the pick-me-up my family needed.
I used to think that a broth cooked by a stranger could never replicate the comfort I found in a home-cooked stew. That all changed after I chanced upon Shun Feng Crayfish Delight, which warmed both my heart and belly with their robust broth.
Food at Shun Feng Crayfish Delights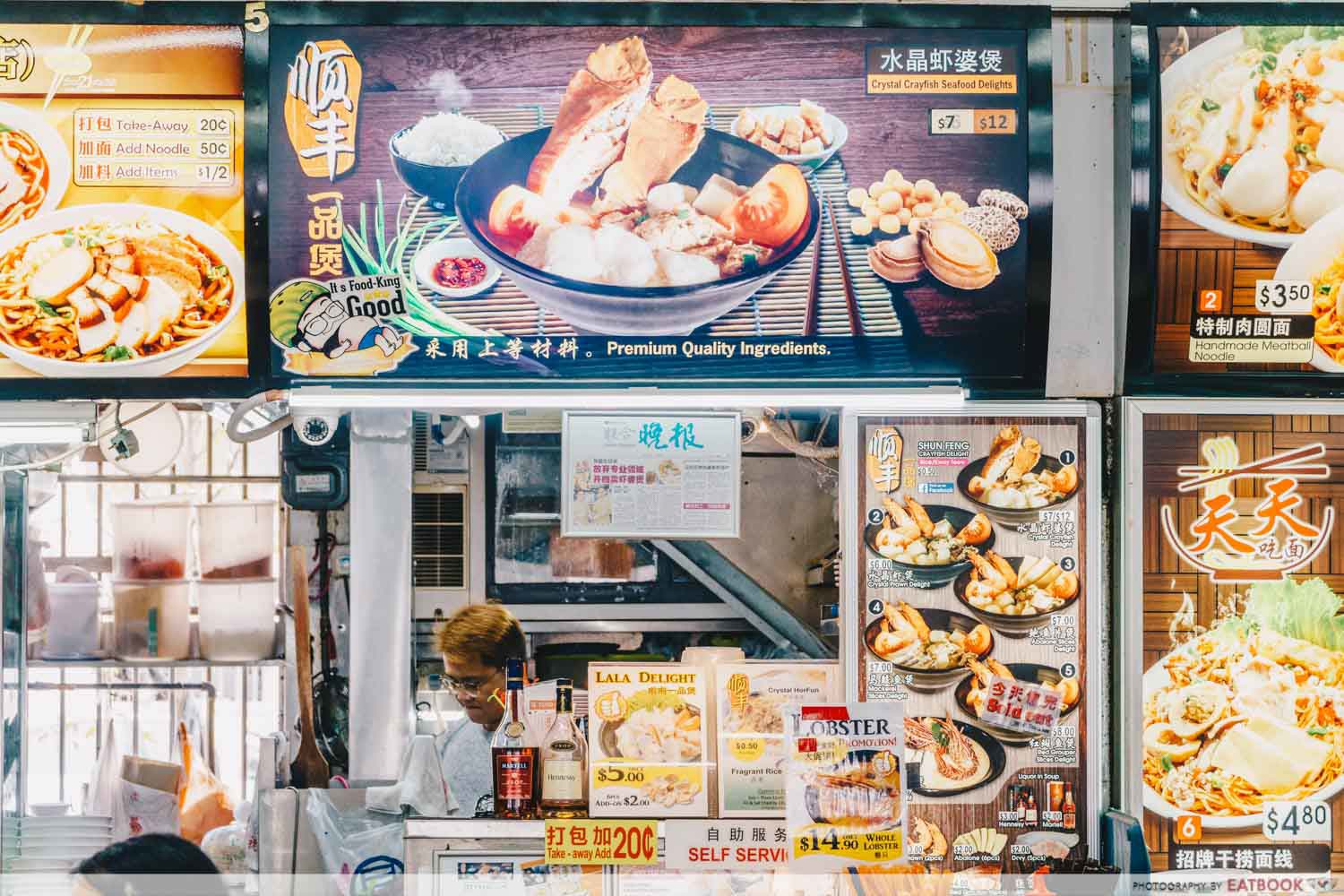 Shun Feng Crayfish Delights was conceptualised by friends – and now co-owners – Daniel and Willy. During Daniel's visit to Willy's hometown at Kuala Selangor, he tried a seafood soup prepared by Willy's father-in-law and was inspired to recreate the dish to serve in Singapore.
Combining his love for the broth with his goal of dishing up premium seafood at affordable prices, Daniel launched Shun Feng Crayfish Delights.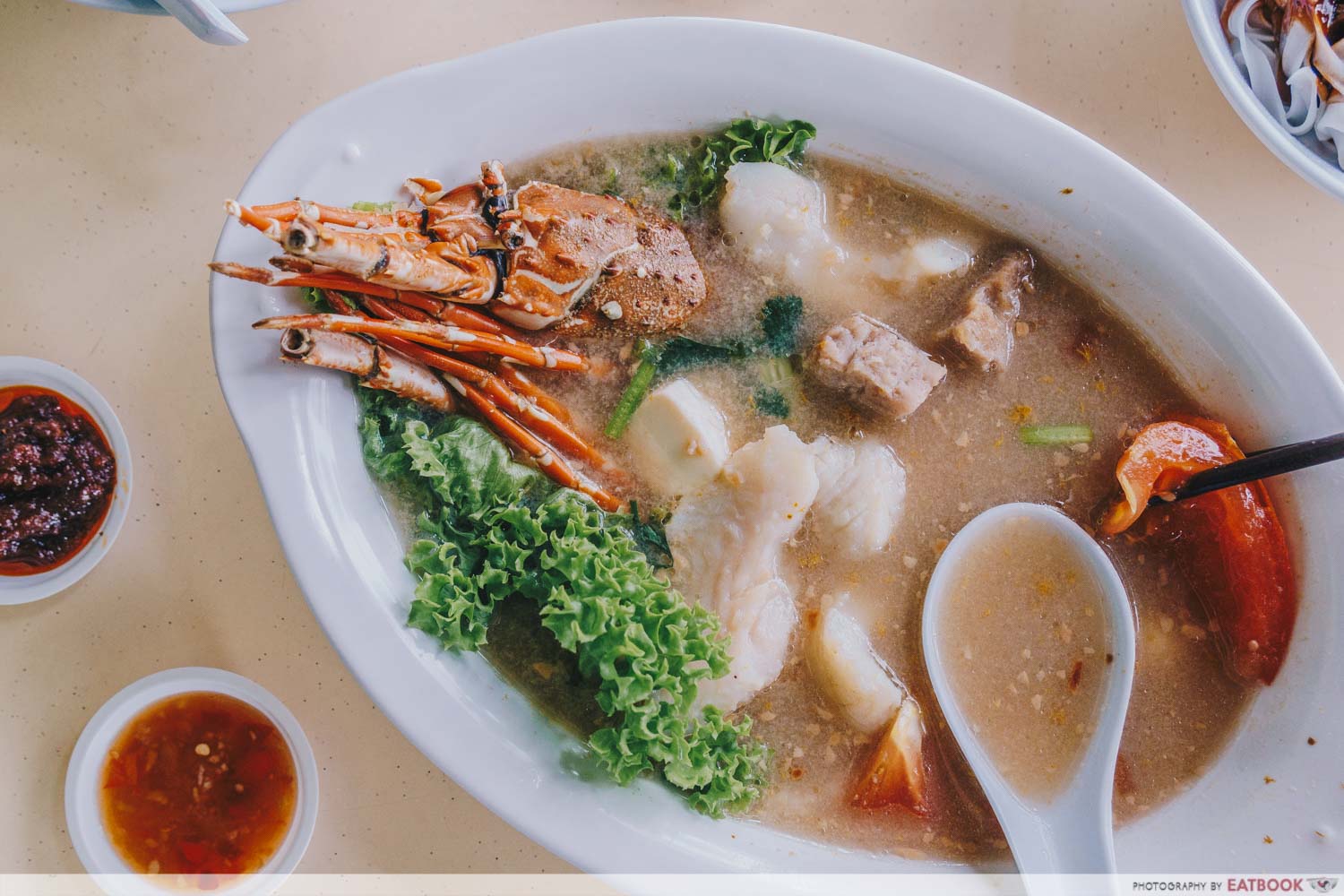 Fast-forward two years, the stall now boasts a myriad of seafood soups, including the crowd-pleasing Brazilian Spiny Lobster Delight ($10/$18).
Despite its considerable price tag, the dish was worth every dollar, wowing me with hefty chunks of meatball, thick slices of dory fish, and an ocean of broth.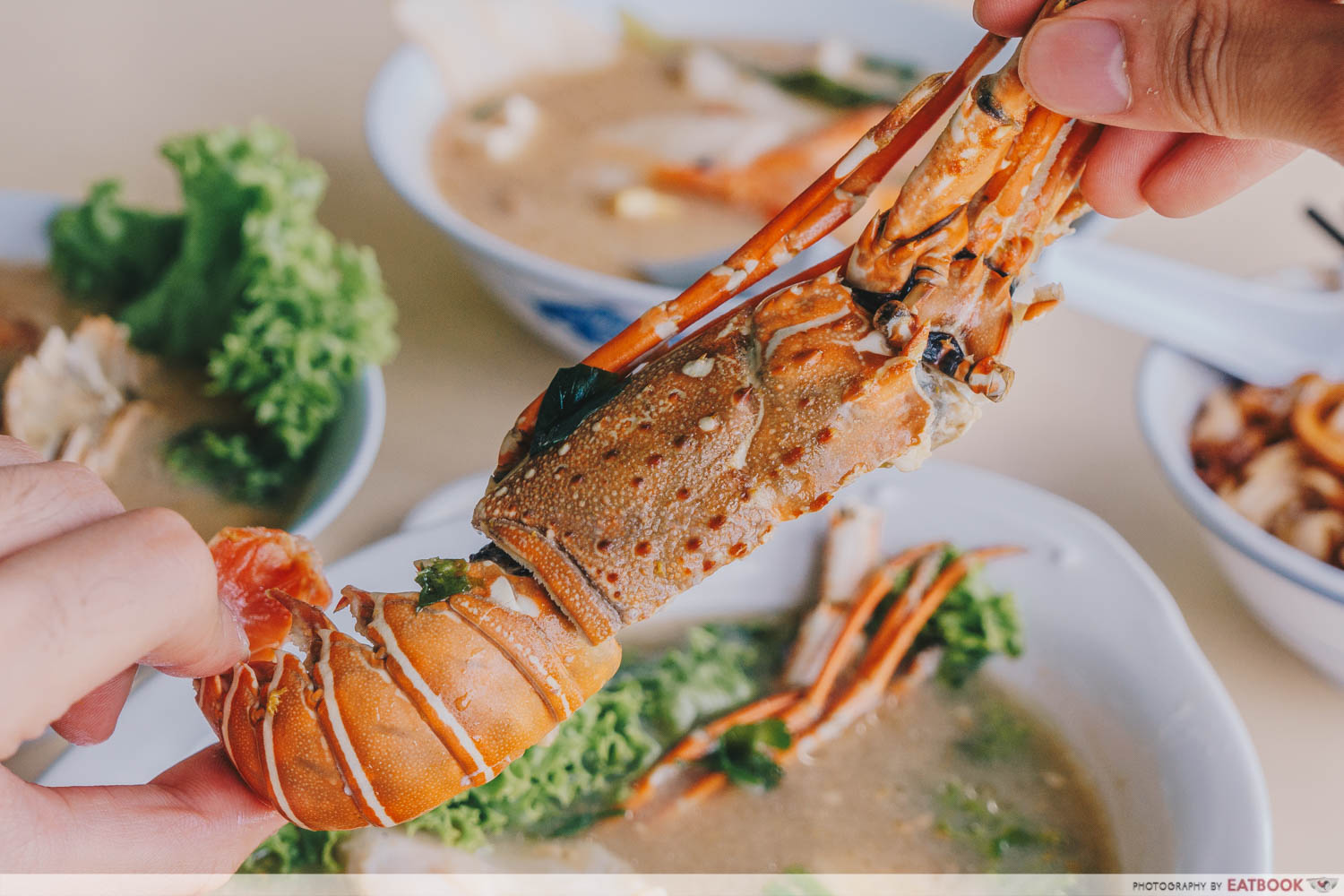 The crowning glory of the soup was the Brazilian spiny lobster, which caught my eye with its impressive lobster head.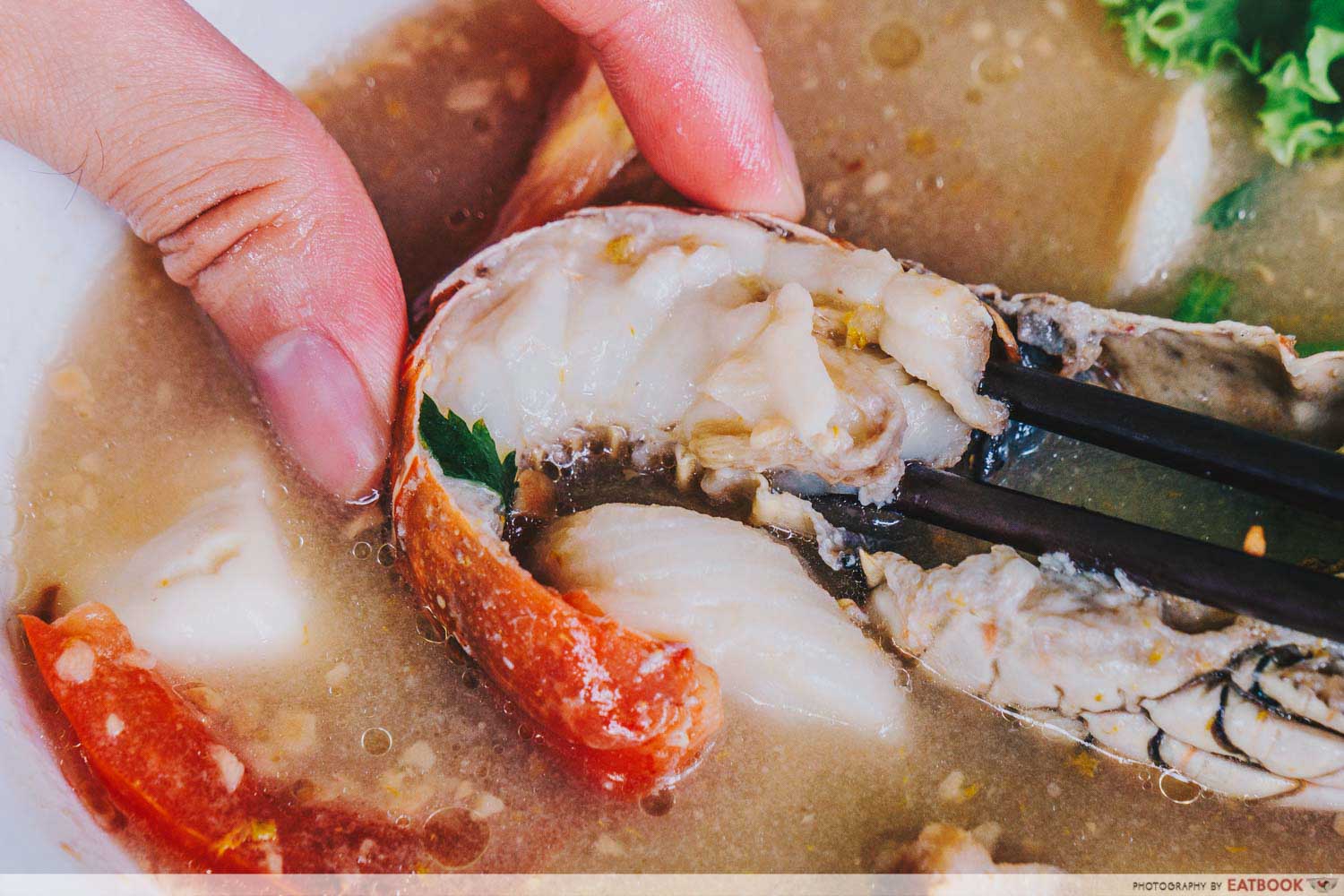 Unfortunately, appearances can be deceiving and I was underwhelmed by the modest amount of lobster meat hiding beneath the surface.
Thankfully, what the lobster lacked in quantity, it made up for in quality. Every bite unlocked a surge of seafood-esque sweetness – without a pungent and briny aftertaste.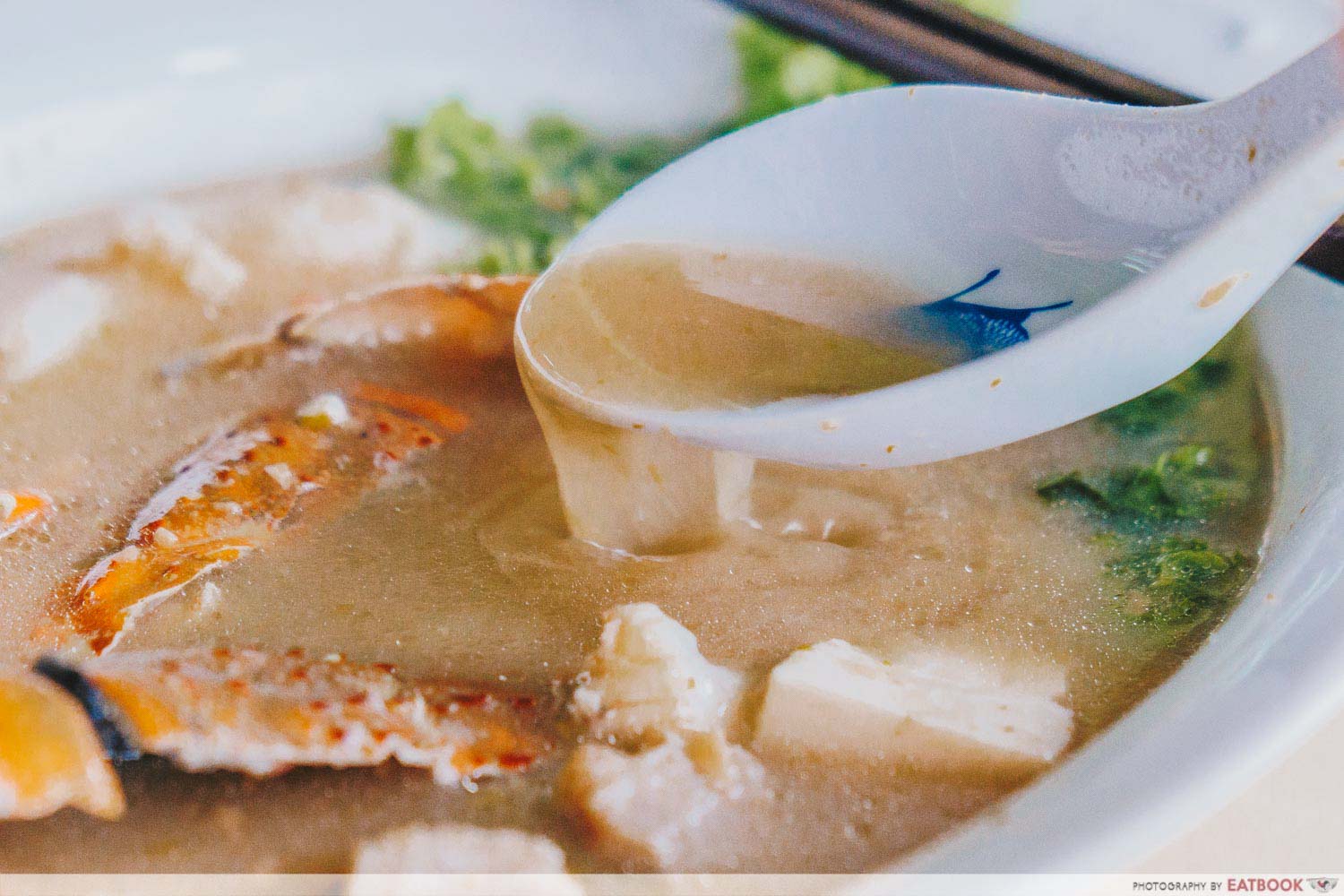 Its crustacean accents also melded into the soup, adding depth to the umami-packed broth. Amidst this symphony of flavours, I also appreciated the creamy notes performing in the backdrop.
Achieving this robust combination is no easy task. Their base stock – a mixture that includes pork bones, chicken feet, and old hens – is stewed for four hours before a house-made dried shrimp paste is added in.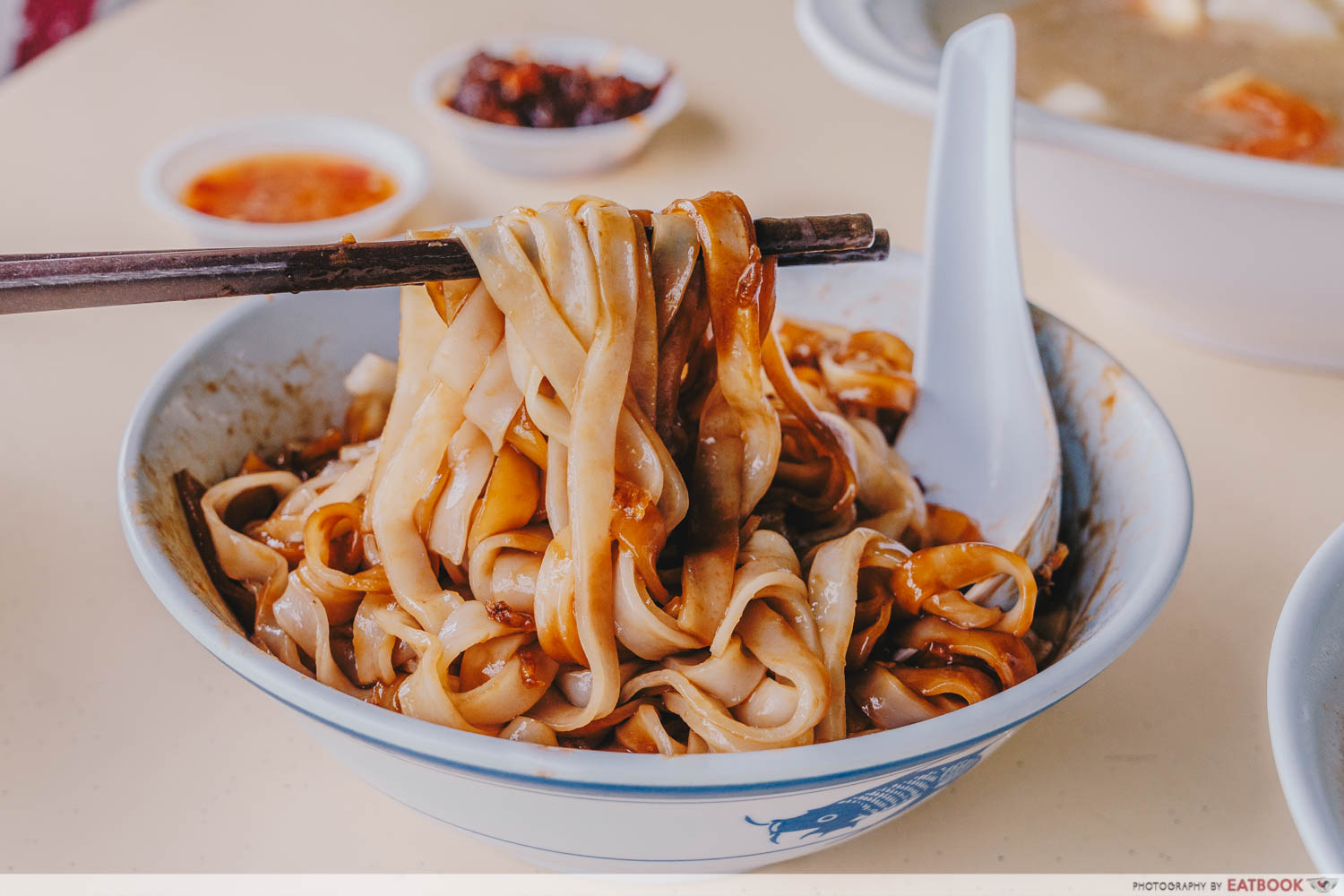 The full-bodied soup also paired nicely with their Crystal Hor Fun ($0.50). The kway teow offered a light blend of savoury and sweet, which relieved my palate of the broth's bold tang.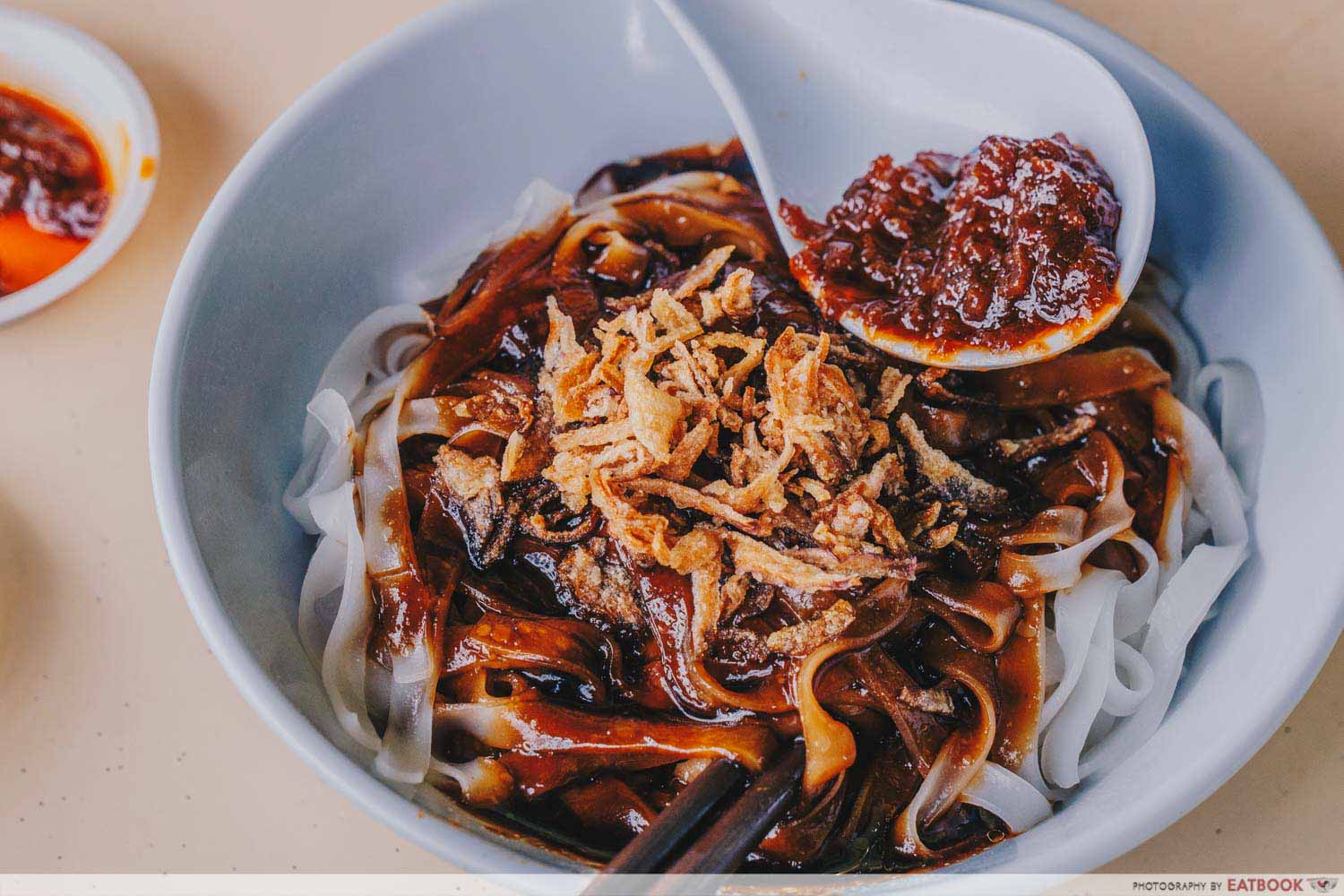 If you prefer a more comprehensive taste, add a dollop of their house-made sambal to your noodles. The paste bolstered the noodles with its pungent kick of belacan before ending with a fiery burn on my throat.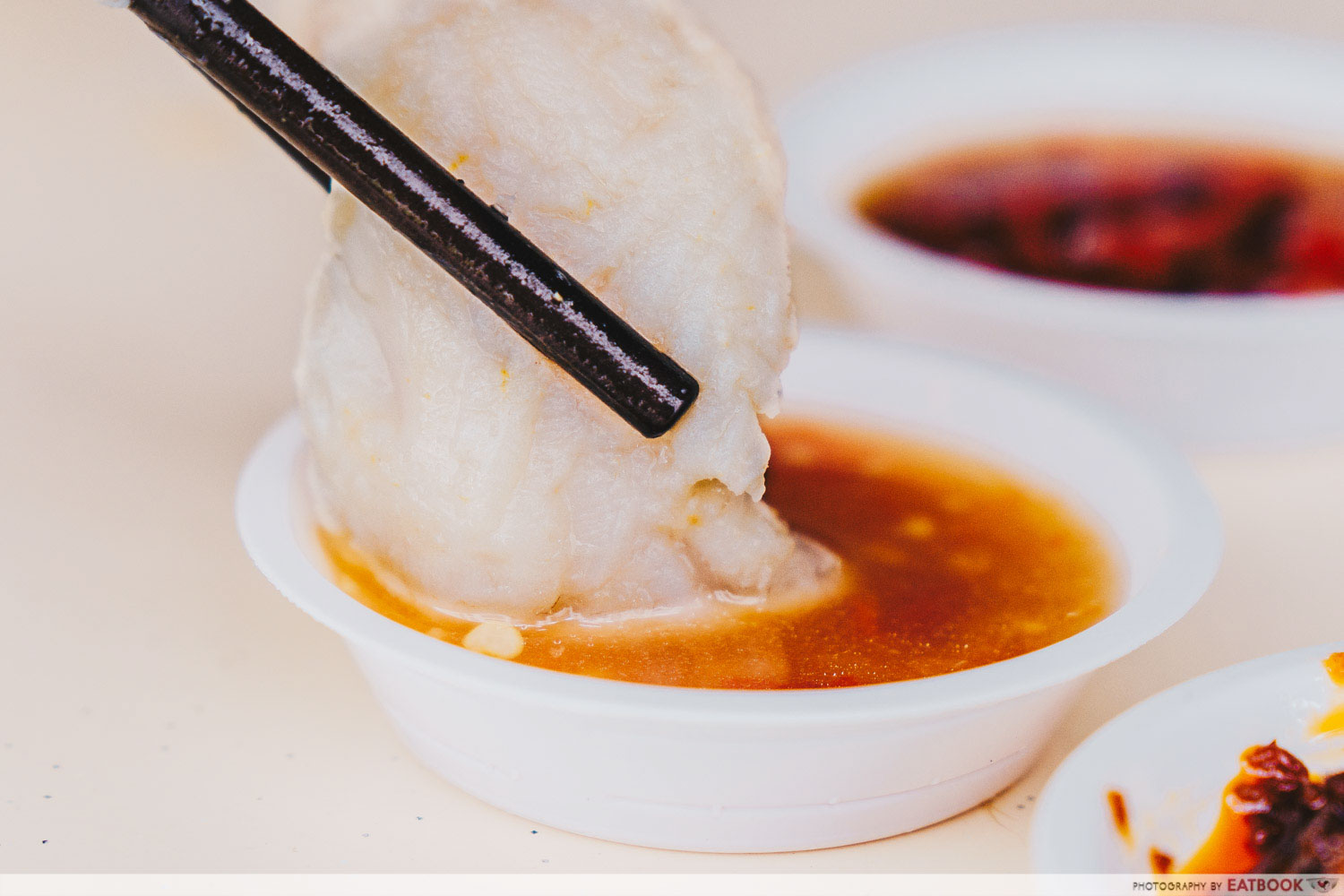 What surprised me the most was their flavourful dory fish, which sponged up their broth. As the dory fish glided off my teeth, I was greeted by a potent rush of umami.
Dipping the fish in their house-made chilli sauce also injected it with a vinegary zing and a light spiciness. However, I felt that the zesty relish clashed with the piquant soup, creating a confusing hodgepodge of elements.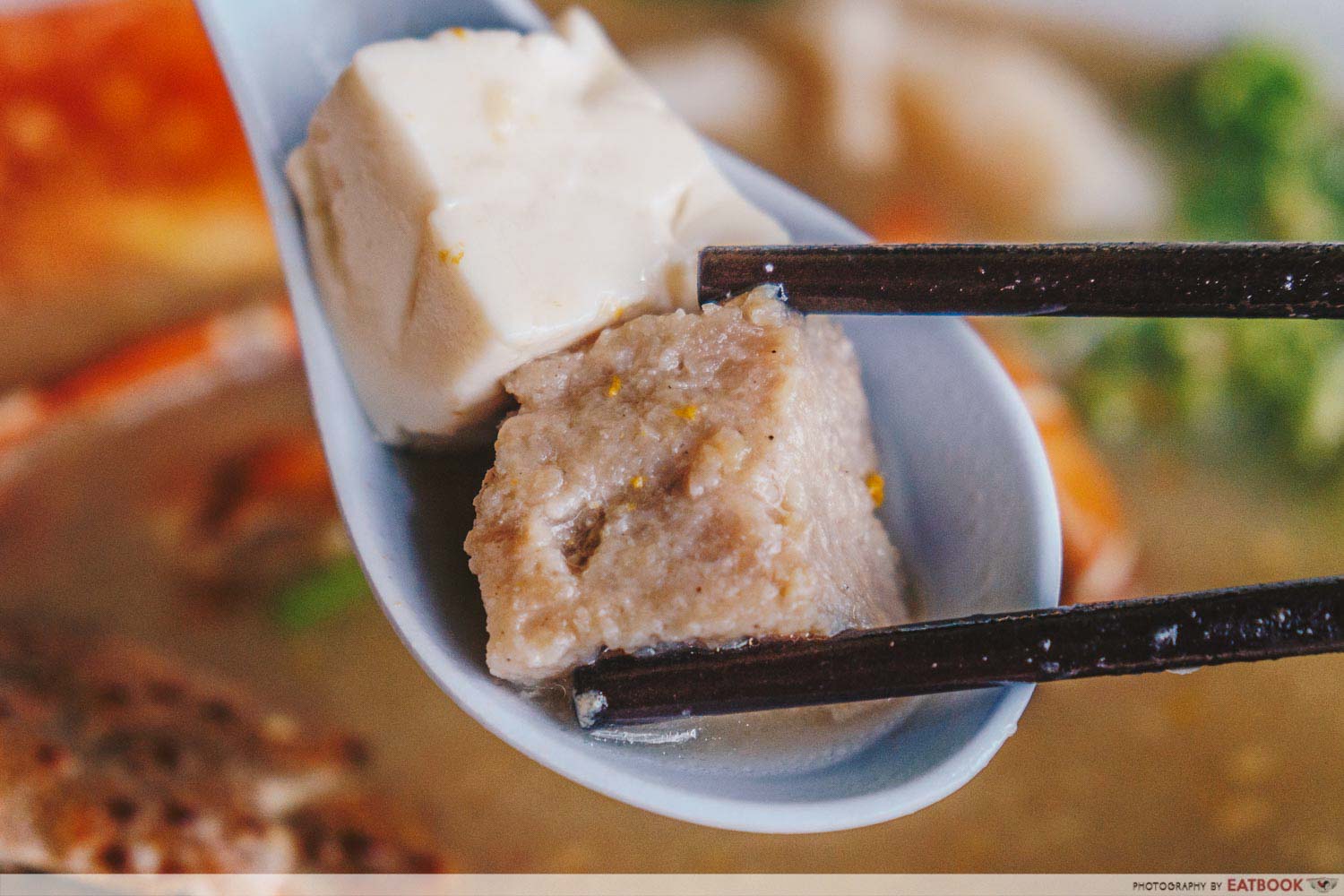 Perhaps the sauce might have been better-suited with their house-made meatballs instead. Other than the usual seasoning of soy sauce and sesame oil, dried sole fish was added as well, funking up the porky meatball with its fishy goodness.
To prepare these meatballs, fresh pork shoulders are beaten by hand, which contributes to their unique bounce. Although each meatball was packed with minced meat, it surprised me with its springy bite.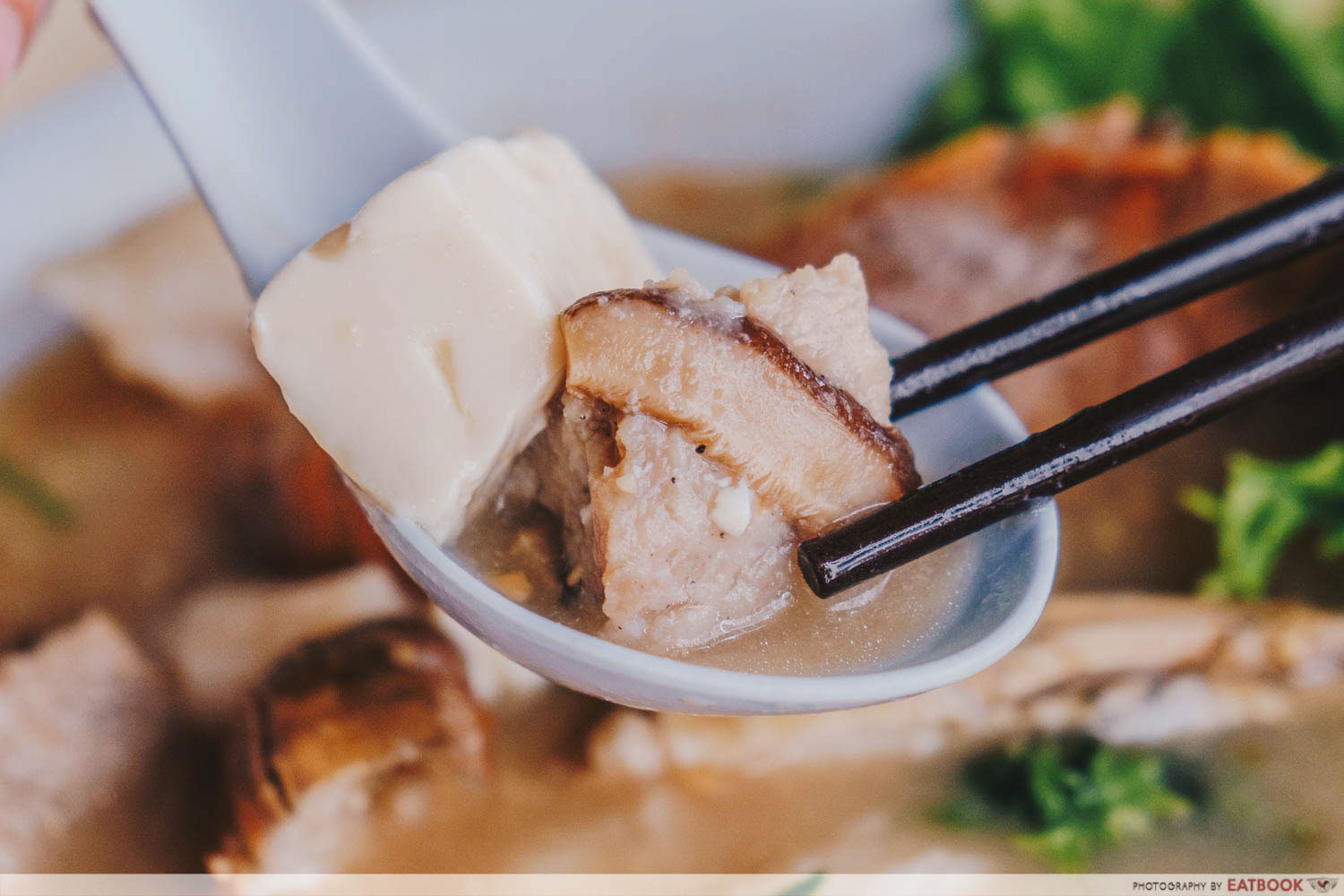 Shiitake mushrooms were incorporated into the minced meat, which enhanced the chewiness of the meatball. And since the mushroom was lightly seasoned, it didn't overpower the pork with its earthy kick.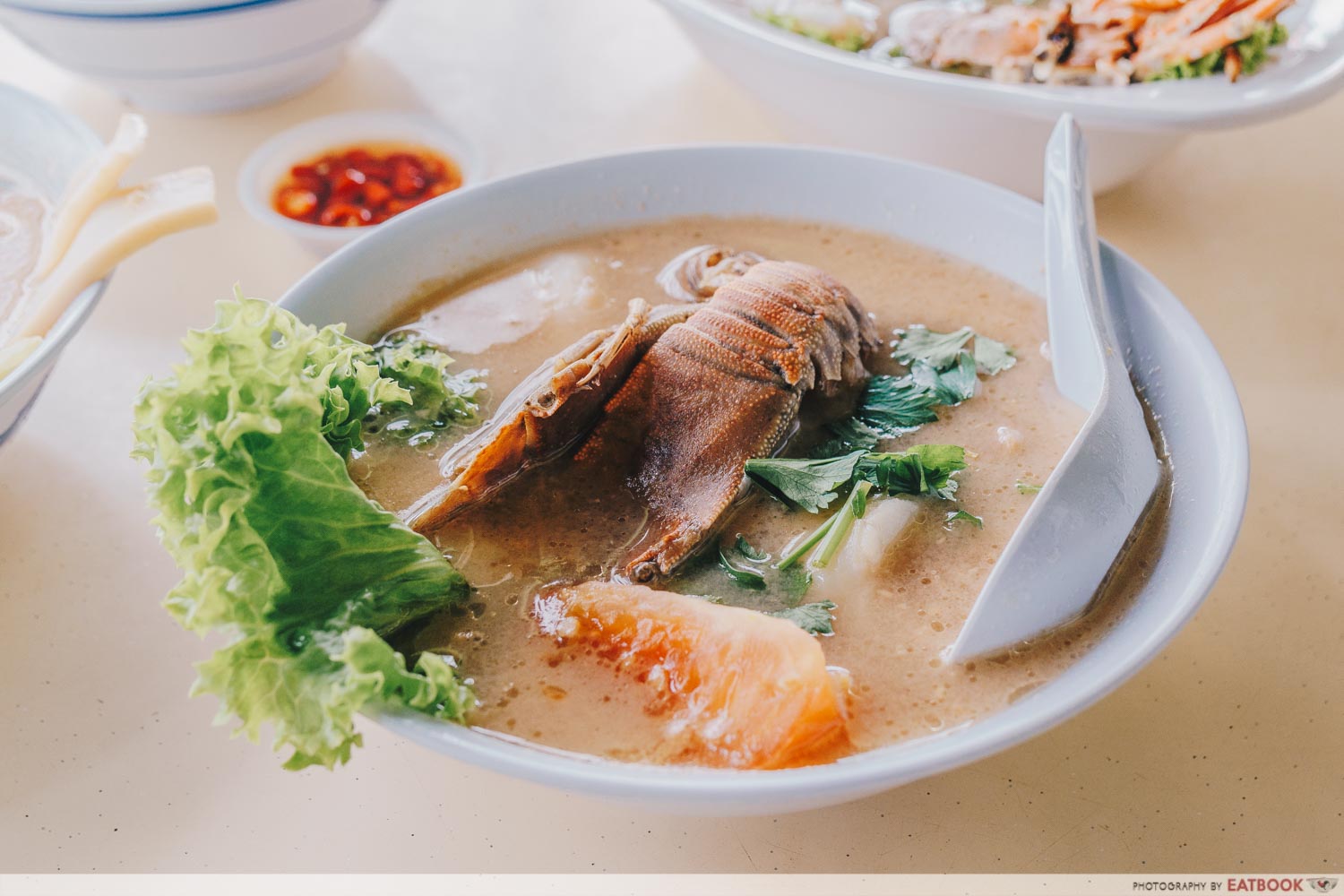 Another signature of Shun Feng Crayfish Delights is their Crystal Crayfish Delight ($7/$12), featuring crayfish directly imported from Surabaya. The freshness of the crayfish shone through its tender texture, and my teeth sliced through the crayfish like a knife slicing through tofu.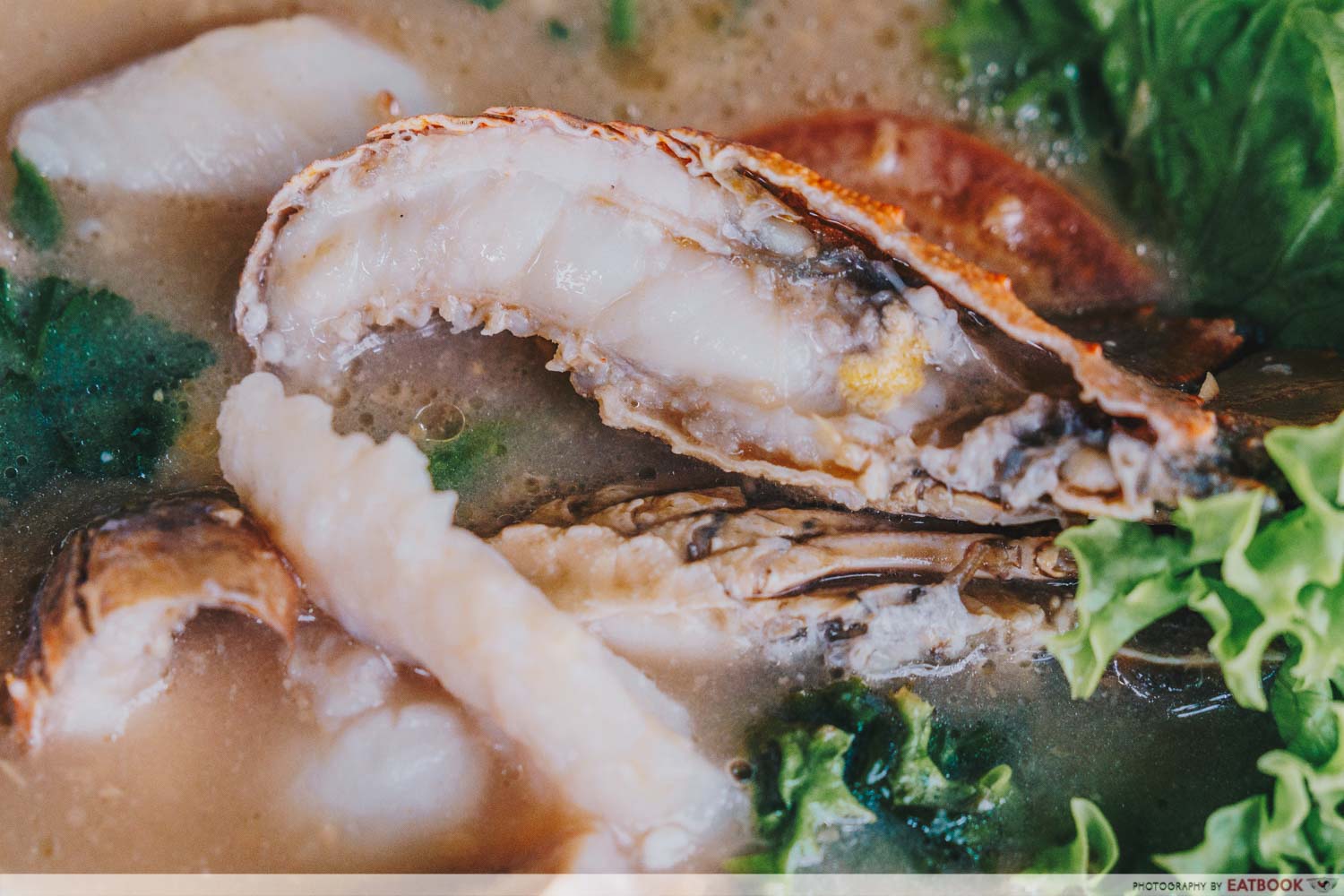 I was initially disappointed by the lacklustre size of the crayfish. However, as David explained, larger crayfishes tend to dominate the broth with their fishy sting. And as I discovered, smaller crayfish hits the sweet spot, balancing their briny aftertaste with a savoury tang.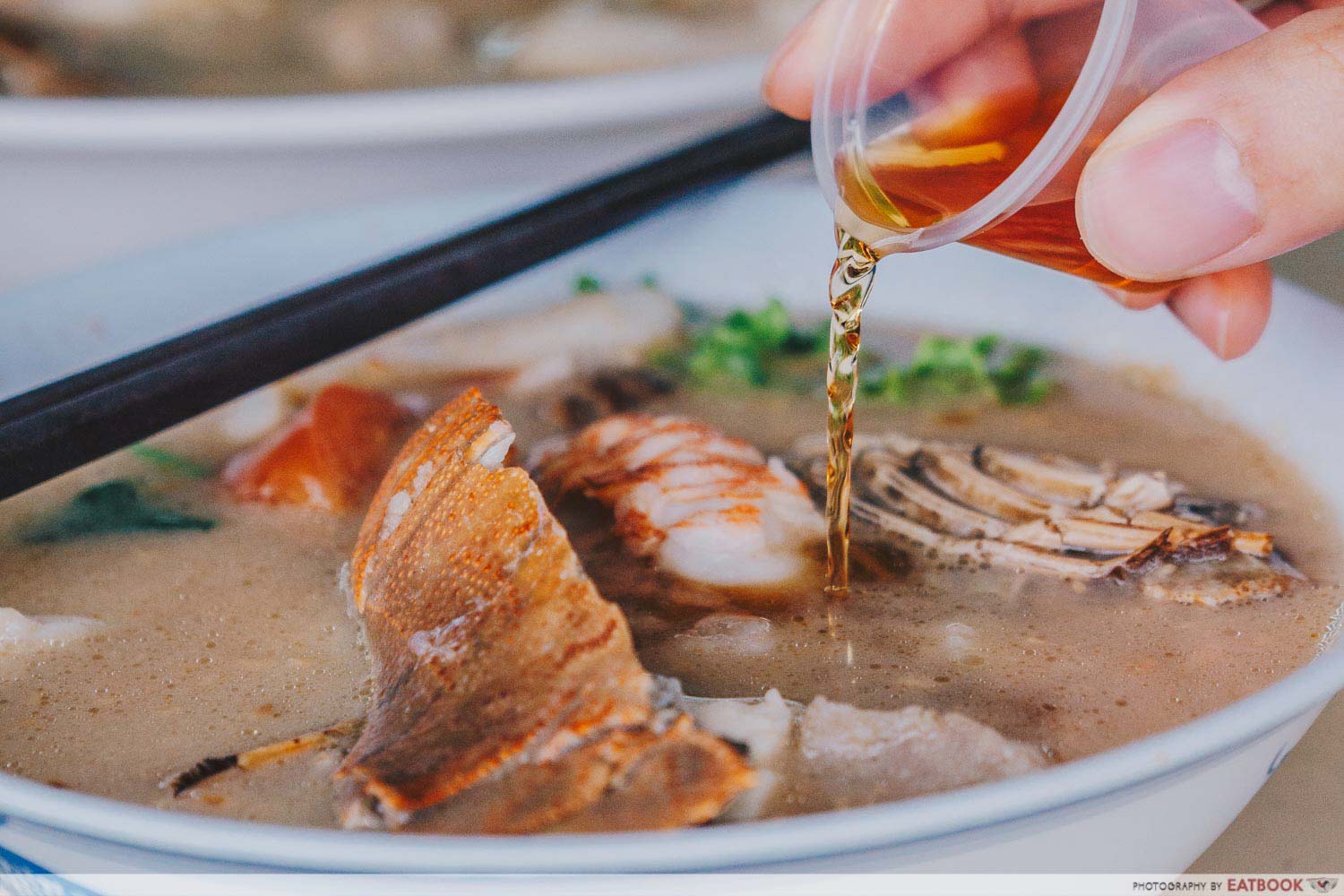 For those hoping to spice up their broth with a shot of liquor, both Martell ($2) and Hennessy ($3) are available as add-ons. 
Since the liquor is added as the broth gets heated, a faint alcoholic sweetness creeps into the broth. However, with most of the alcohol content retained in the soup, the stew bore the familiar smoulder of booze. Personally, I found the touch of alcohol excessive, as it overwhelmed the other elements of the dish with its forceful bite.
That being said, I am also a light drinker. So if you appreciate the complex nuances alcohol brings to a dish, you will relish the touch of liquor in your soup.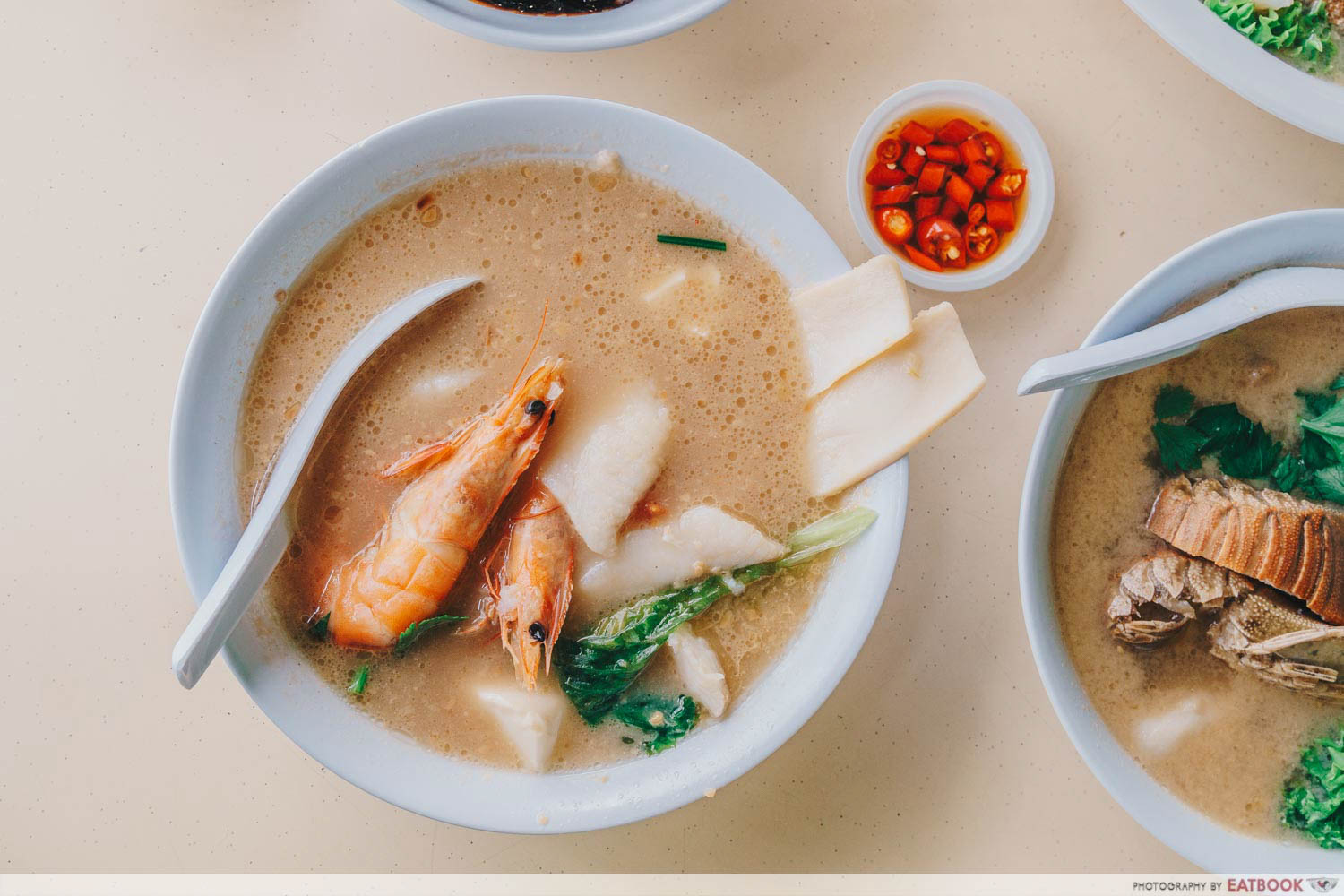 As it's rare to see abalone incorporated in hawker dishes, we decided to end our meal with their Abalone Slices Delight (Dory) ($7). Other than the familiar team of dory slices, meatballs, and tofu, the dish also showcased prawns and abalone slices.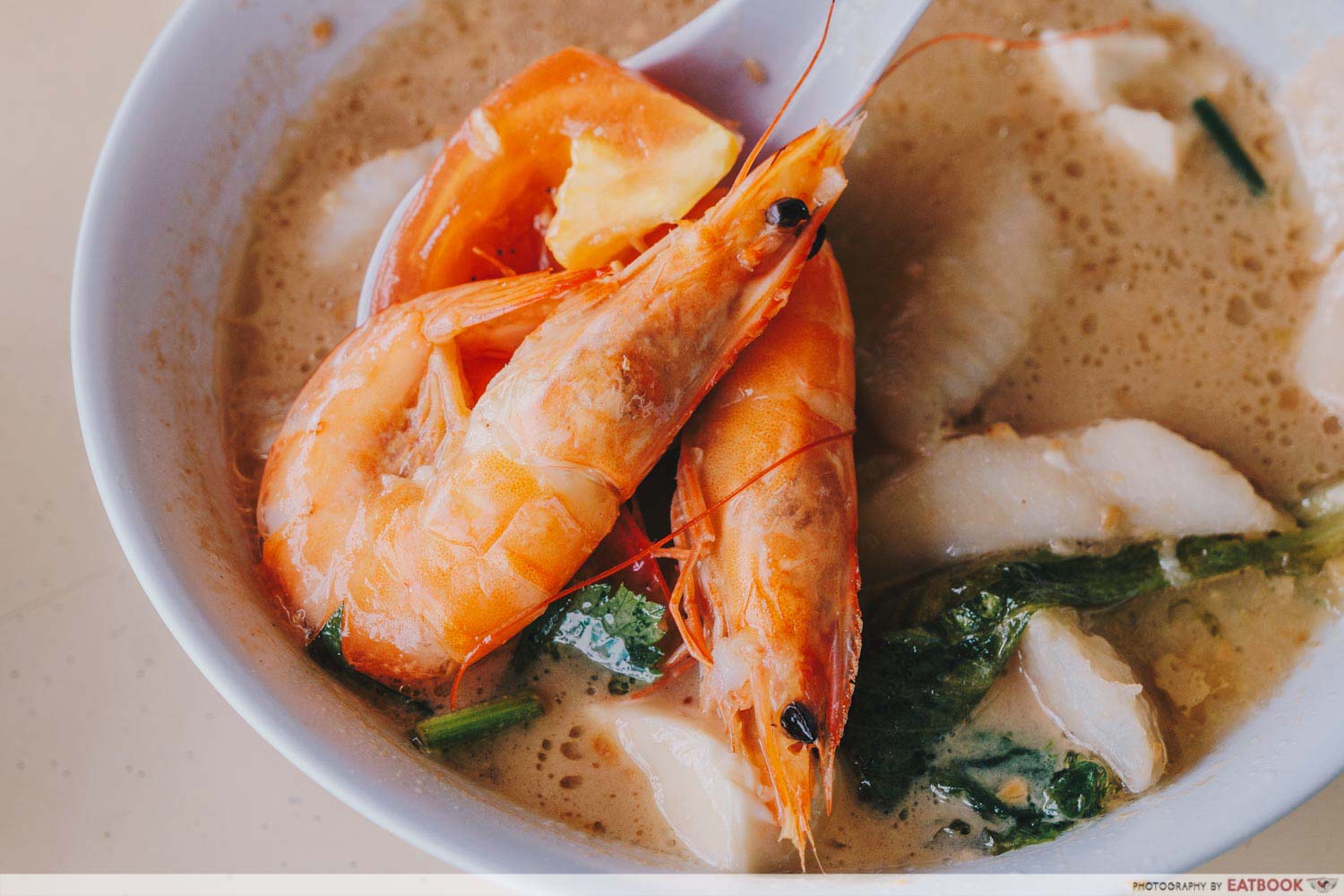 Similar to the lobster and crayfish, the prawns were fresh and well-cooked. The shells peeled off the meat with minimal effort and the flesh brimmed with their trademark crustacean sweetness.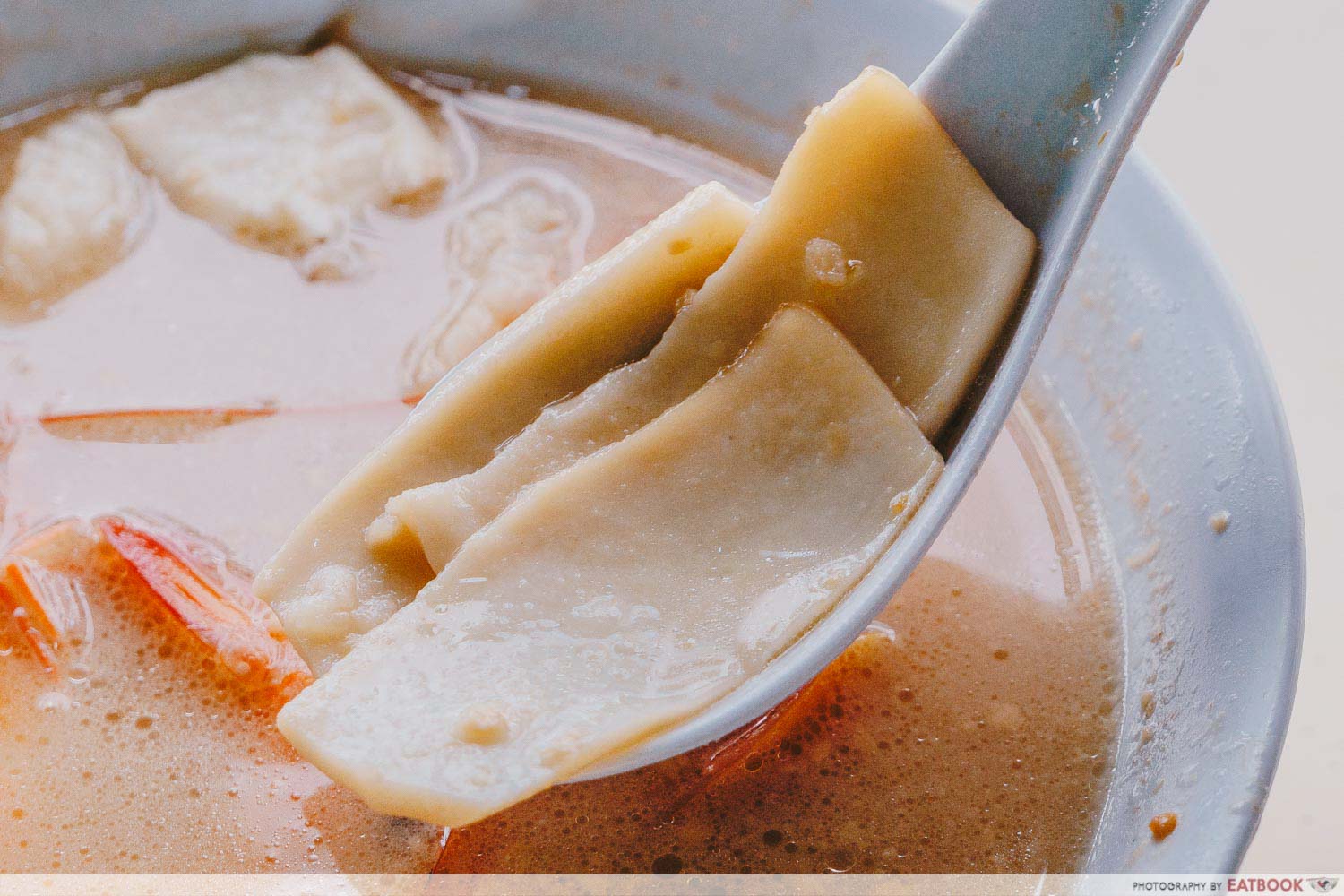 On the other hand, the abalone disappointed with its bland flavour. While it had a springy bite, it lacked the seafood richness characteristic of the mollusc.
10 Hawker Seafood Soups For A Seafood Feast Without Atas Price Tags
Ambience at Shun Feng Crayfish Delights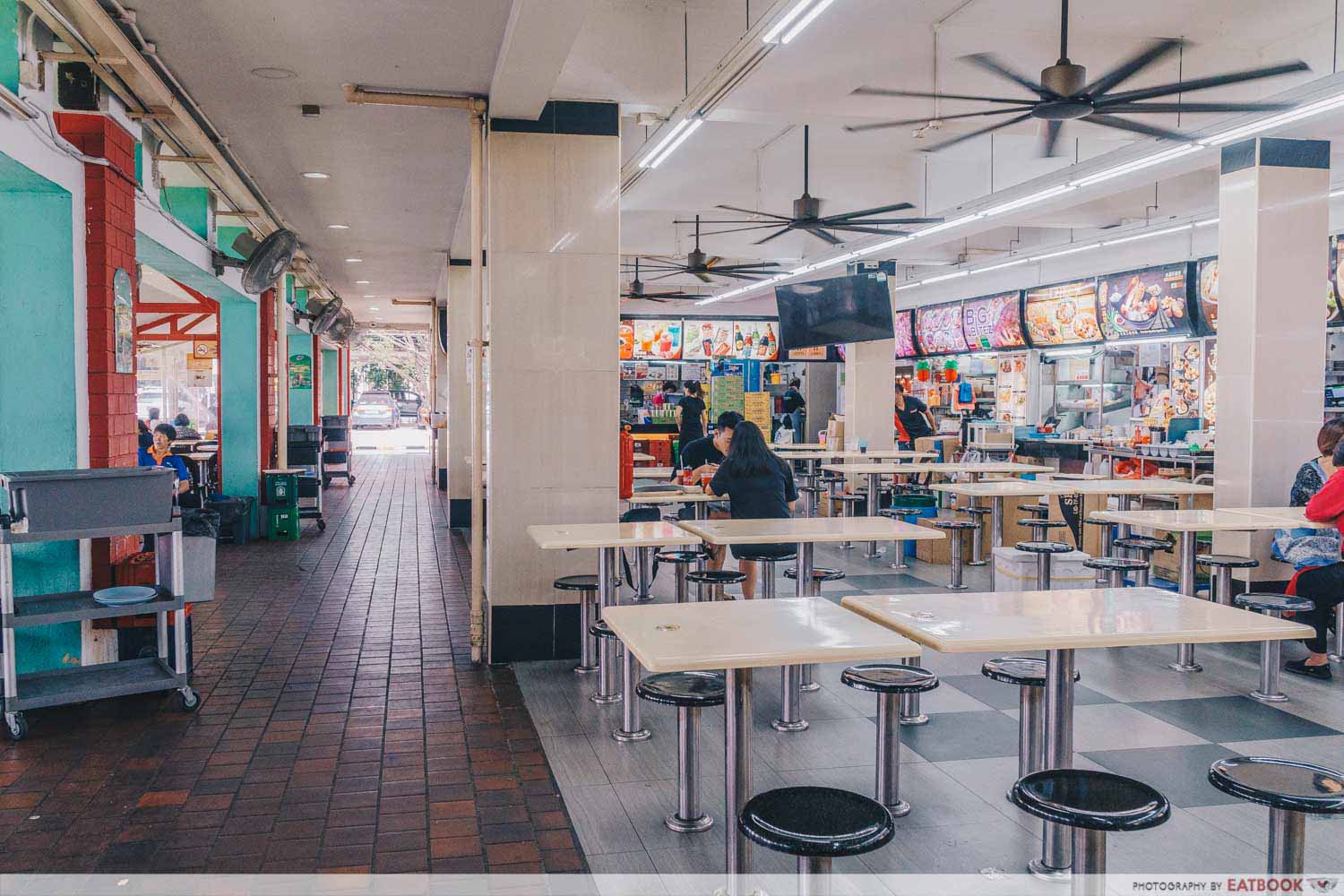 With its army of strategically distributed fans, the food court greeted me with comforting gusts of winds – a welcome relief from the stifling heat.
Those fancying a trip there will also be relieved to hear that it is a five-minute walk from Khatib MRT station. With a multi-storey carpark in its vicinity, travelling by car is another viable alternative.
The verdict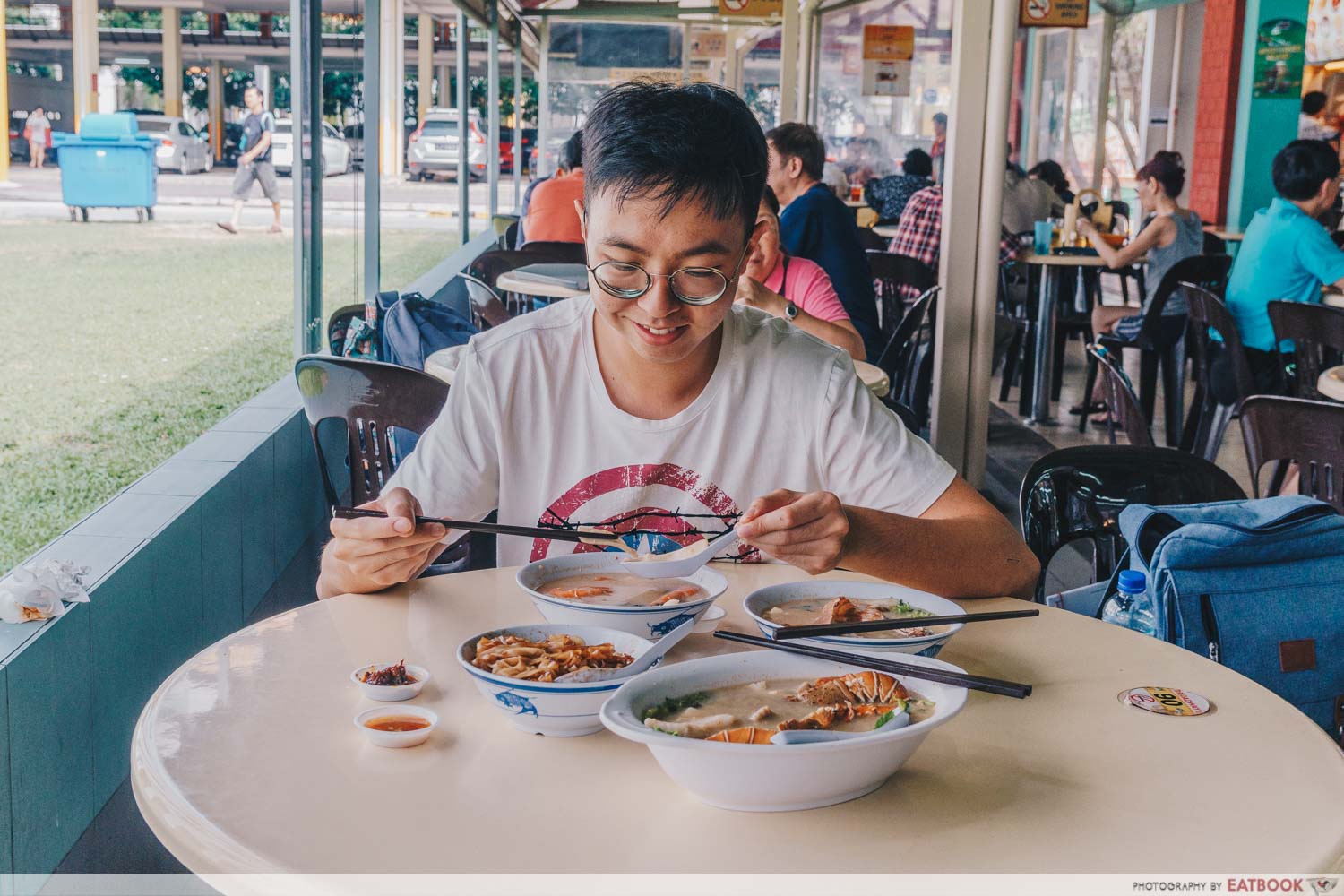 There's an anecdote behind the origin of seafood soup. During the fishing season, the wives of fishermen would prepare a broth with leftover fishbones. Their husbands would dabao the stew out to sea, flavouring it with the available seafood.
As these recipes were passed down, the seafood soup slowly evolved into what it is today.
Although the taste of the soup has changed, the essence – its reinvigorating quality – remains the same.
And just as Daniel was comforted by this simple soup during his visit to Kuala Selangor, I was also soothed by the homely taste of the broth during my trip to Shun Feng Crayfish Delight.
If you are searching for more comfort food, check out our review of Botak Delicacy, an unassuming stall in Tampines Hub which delights you with old-school Cantonese congee.
Botak Delicacy Review: Must-Try Cantonese Pork Congee By A 21-Year-Old At Tampines
Address: Blk 339 Ang Mo Kio Avenue 1, Food Park Coffeeshop, Stall #1, Singapore 560339.
Opening hours: Daily 9am to 9pm
Website
Shun Feng Crayfish Delights is not a halal-certified eatery.
Photos taken by Leong Kit Shan.
This is an independent review by Eatbook.sg.
Summary
Pros
– Generous portions
– Accessible location
– Well-ventilated
Cons
– Lacklustre abalone soup
Recommended Dishes: Crystal Crayfish Delight ($7/$12), Brazilian Spiny Lobster Delight ($10/$18), Signature Crystal Hor Fun ($0.50)
Opening hours: Daily 11am to 11pm
Address: Blk 848 Yishun Street 81, Singapore 760848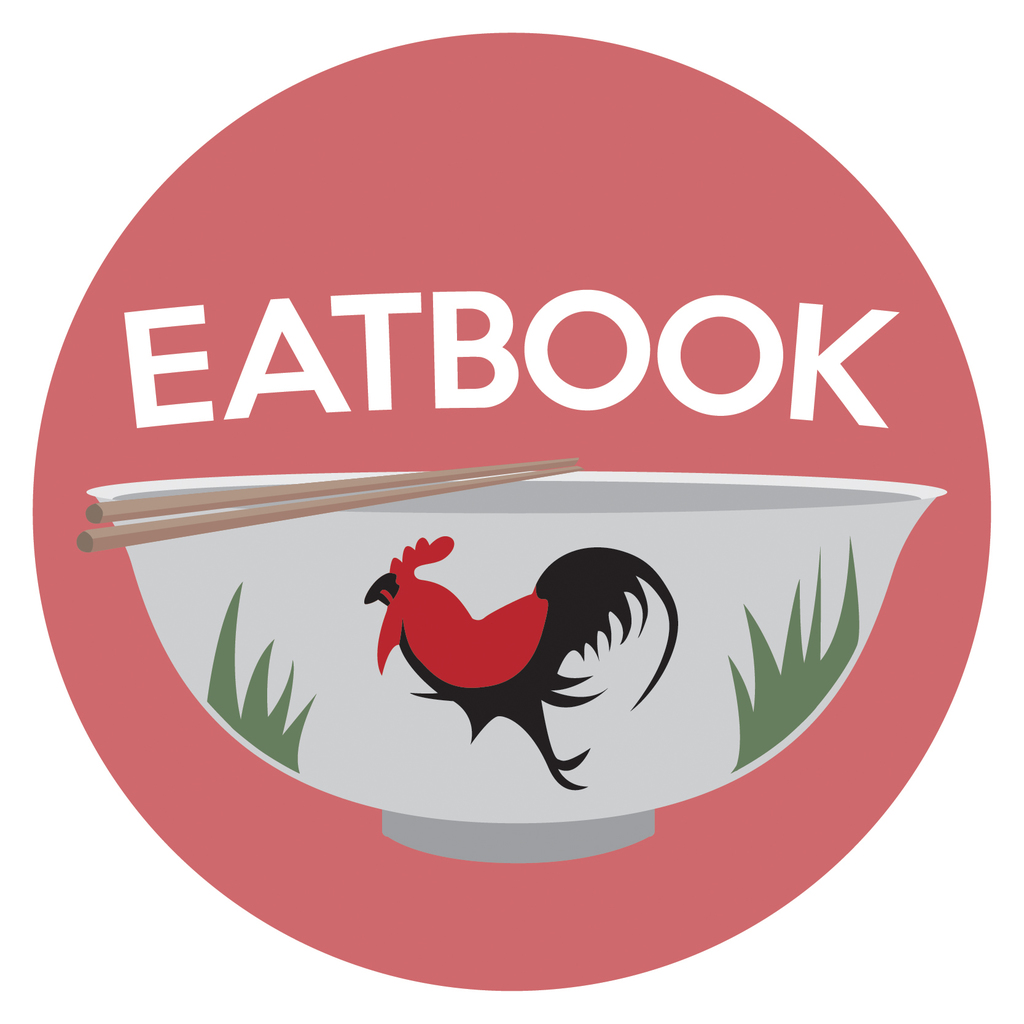 Drop us your email so you won't miss the latest news.