Sin Heng Kee Porridge in Hougang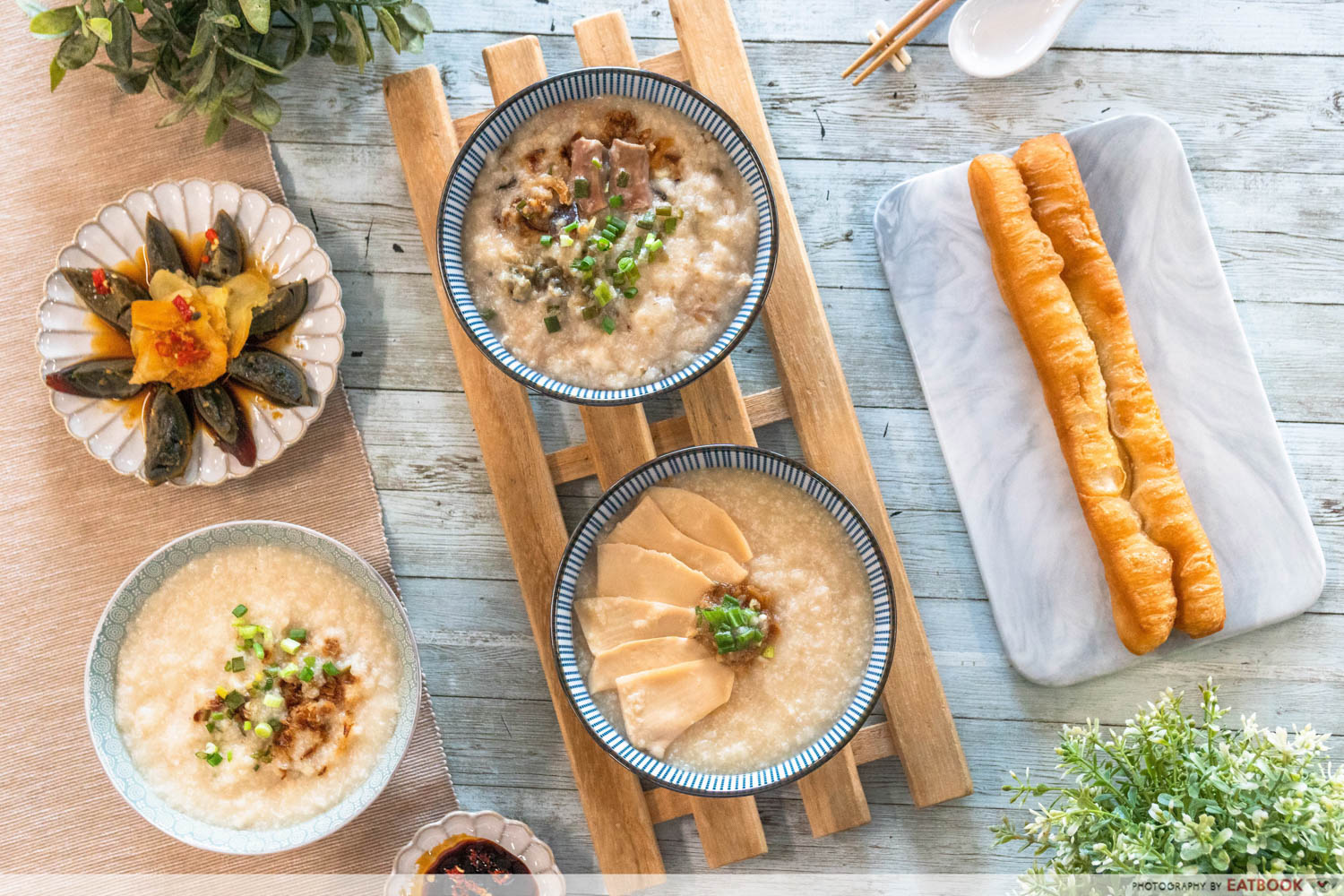 Despite growing up with Teochew grandparents, I've always preferred rice to porridge because I find Teochew muay to be bland and off-putting in texture. Hence, I was wary, ahead of visiting Sin Heng Kee Porridge in Hougang. It was only upon visiting the shop that I realised they serve the Cantonese style of porridge, AKA congee, or jook.
10 Porridge Stalls In Singapore For HK-Style Congee, Congee Hot Pot And More
Food at Sin Heng Kee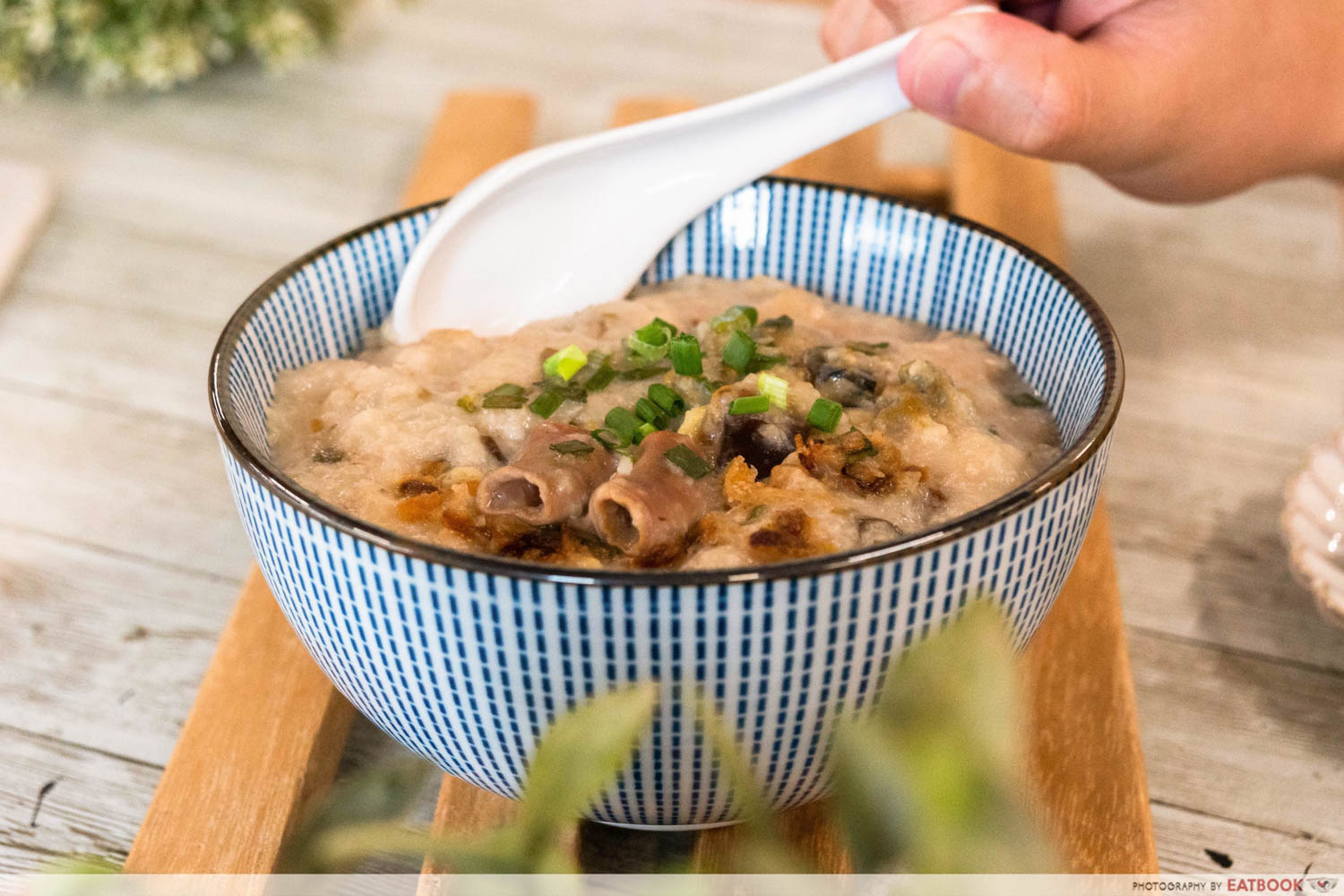 In spite of my initial hesitation, I was blown away by the dishes that I tasted. The first congee that I tried was the Signature Porridge ($6.50). It was almost impossible to get a spoonful of plain congee because it was chock-full of ingredients such as sliced pork, cuttlefish, pork intestines, and century egg.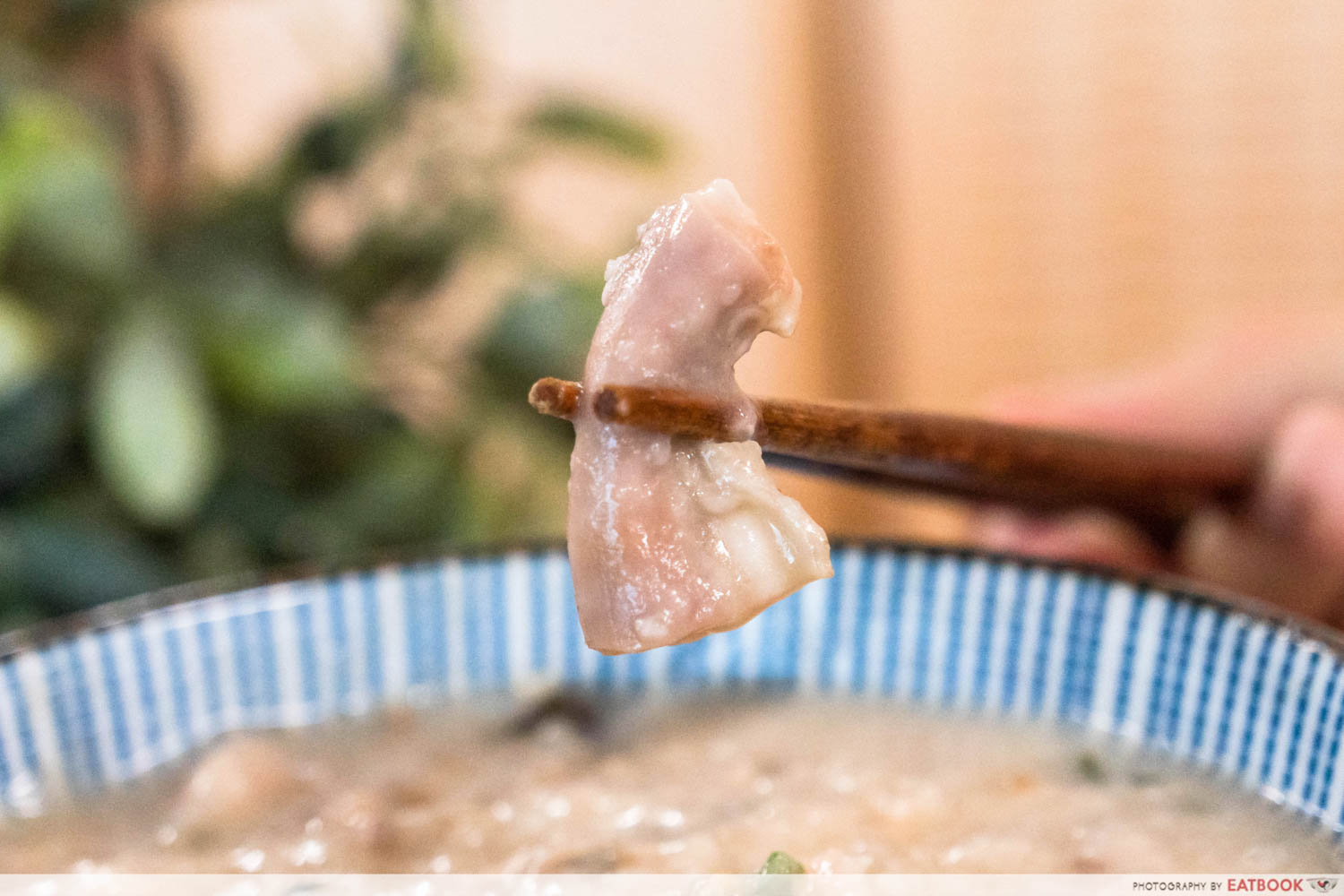 Of the many elements in the bowl, the tender slices of pork and intestines were my favourites. Pork intestines are a tricky item to prepare, because they can taste funky when not properly cleaned. I also appreciated that they were not overcooked. 
While the congee already had a robust savouriness throughout, the creaminess that the century egg brought elevated the dish to the next level.
The next bowl of congee that I tried was the Abalone Porridge ($5.50), which was completely different from the signature porridge. The abalone porridge was slightly more expensive and only had a small serving of protein compared to other items on the menu. However, it was rather worth the premium as the congee carried the natural sweetness of seafood, and had thick slices of abalone.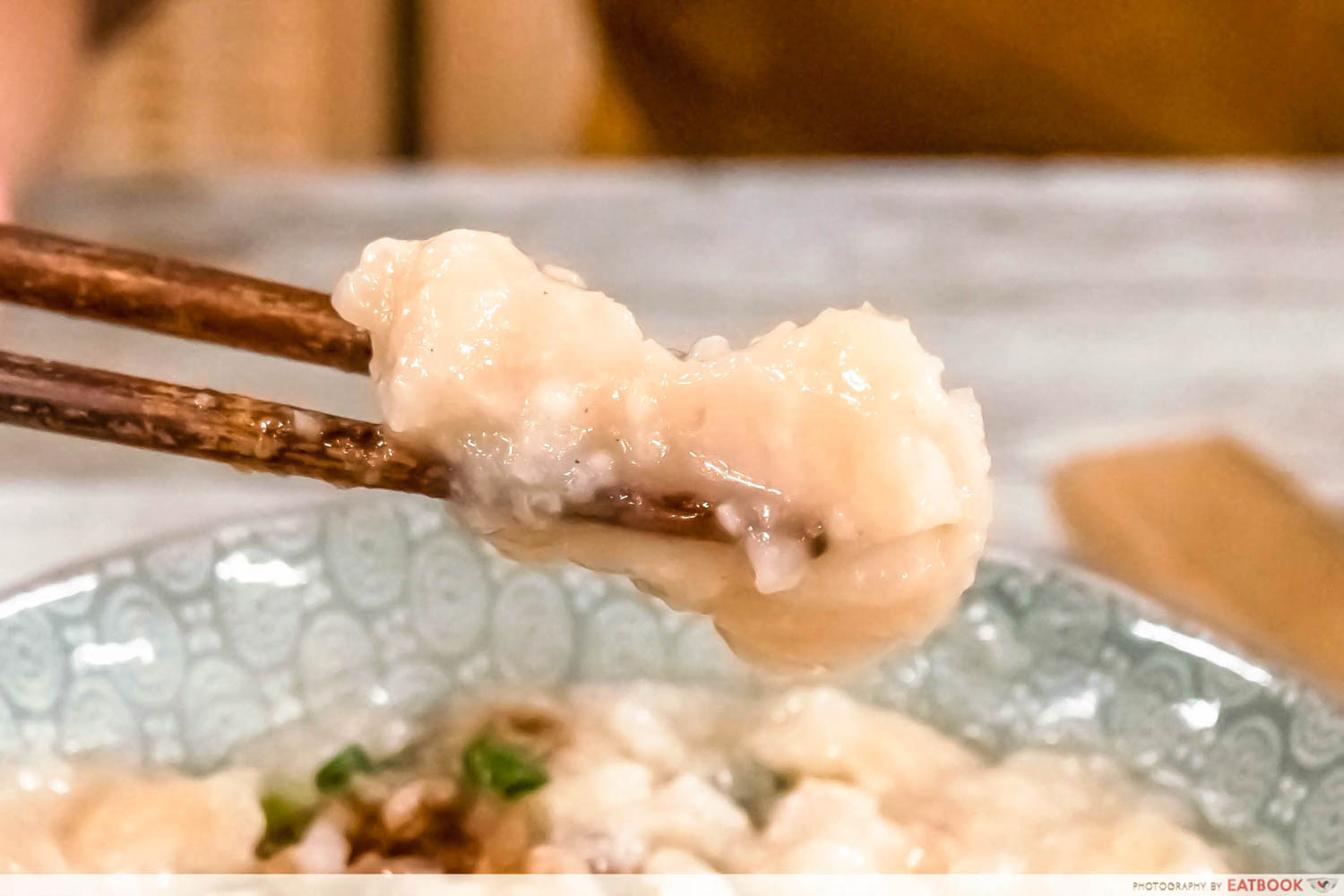 The Fish Porridge ($4.50) was the final bowl of congee that we had, arriving with the strong scent of sesame oil. Unlike Teochew-style fish porridge, the congee was thick and accentuated with the punch of pepper. Meaty slices of marinated, flaky fish are also featured here.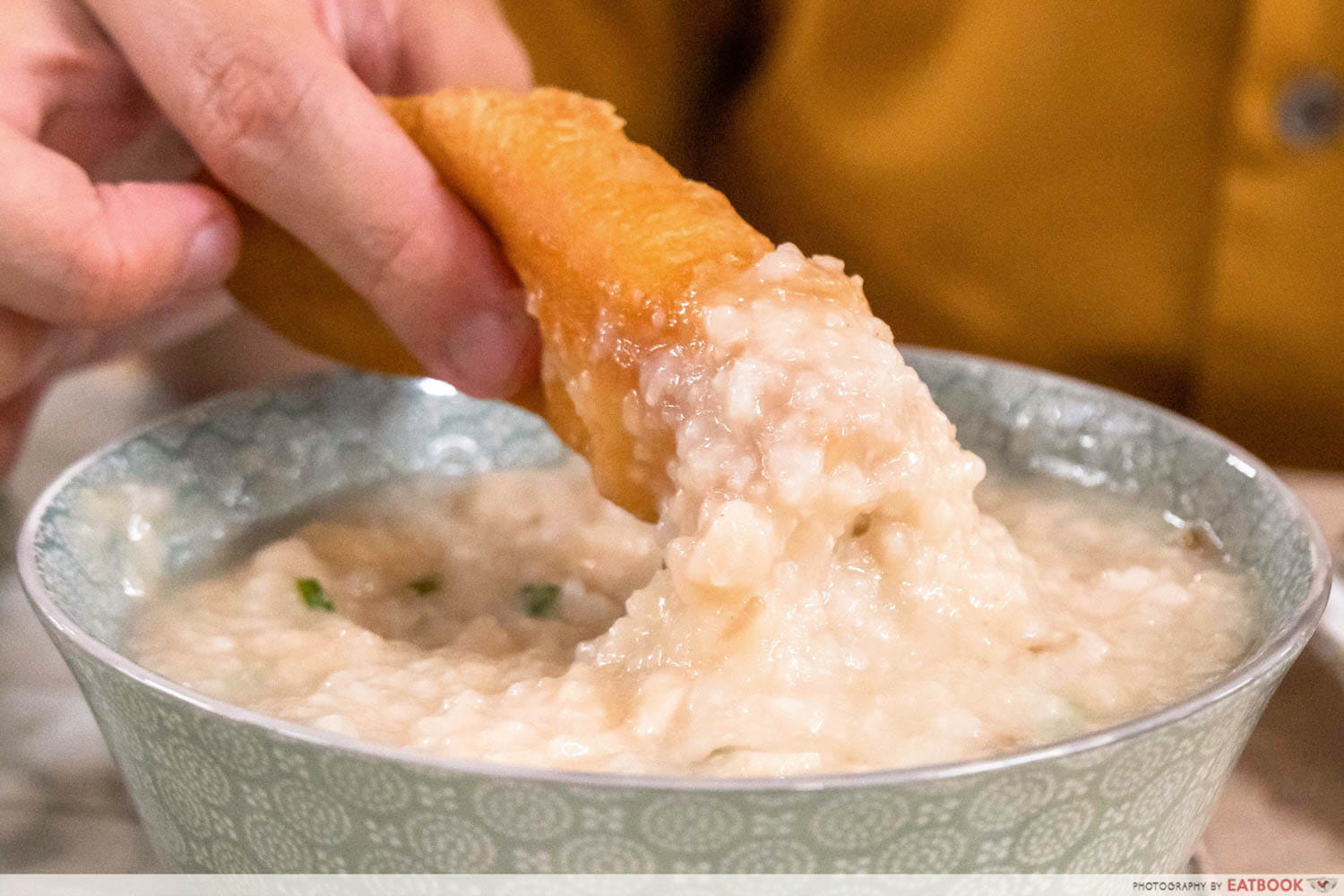 I feel that when eaten together with a stick of Youtiao ($1.20), the fish porridge would make for a comforting and hearty breakfast, befitting of an authentic Hong Kong experience.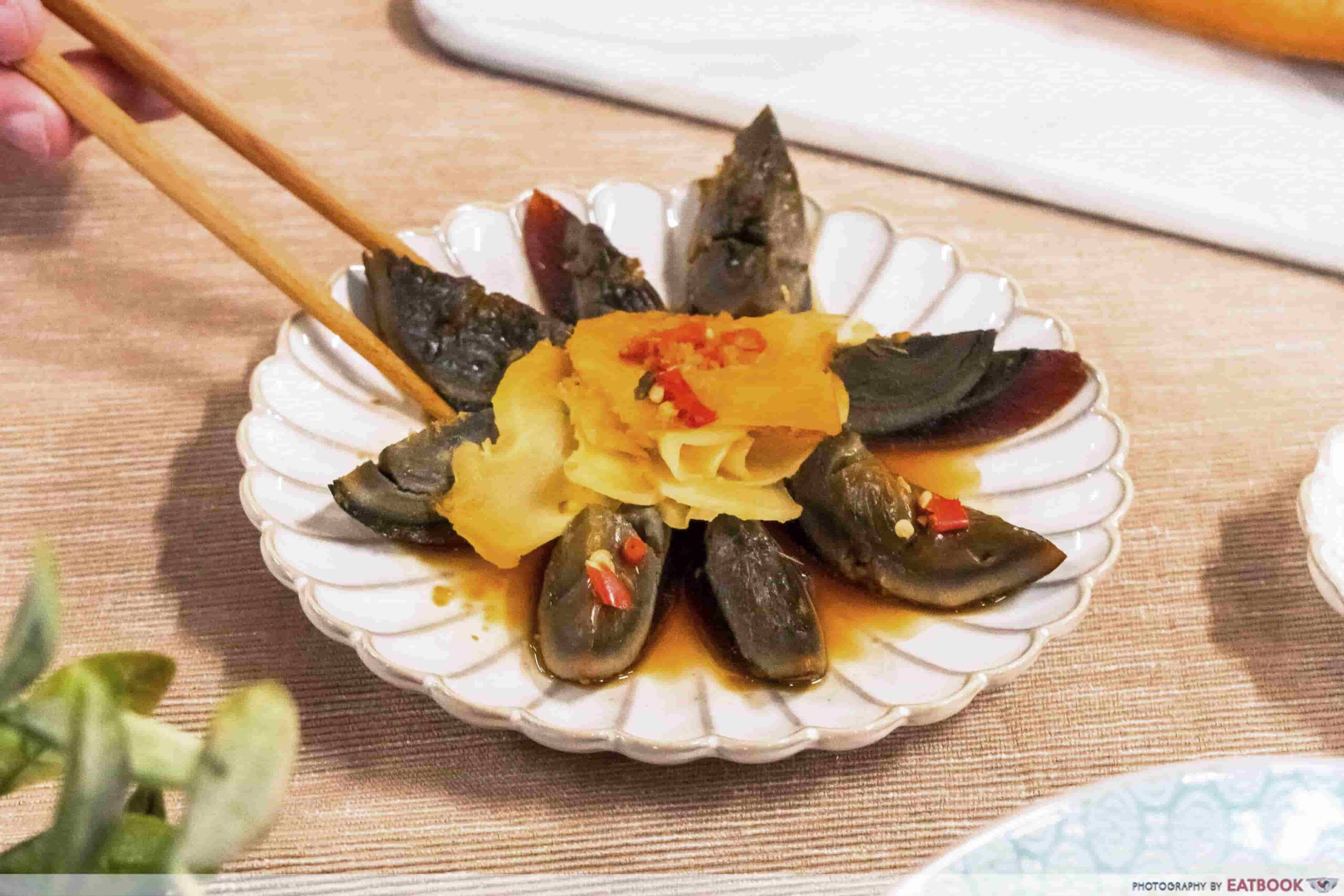 We also ordered the Century Egg with Special Sauce ($4) to go alongside our congee. The wedges of century egg were doused in a house blend of sweet-savoury soya sauce, and garnished with pickled ginger and chilli padi. Pair this with any congee to add a mild kick if you're someone that loves chilli. 
15 Teochew Porridge Spots In Singapore For Affordable Feasts
Ambience at Sin Heng Kee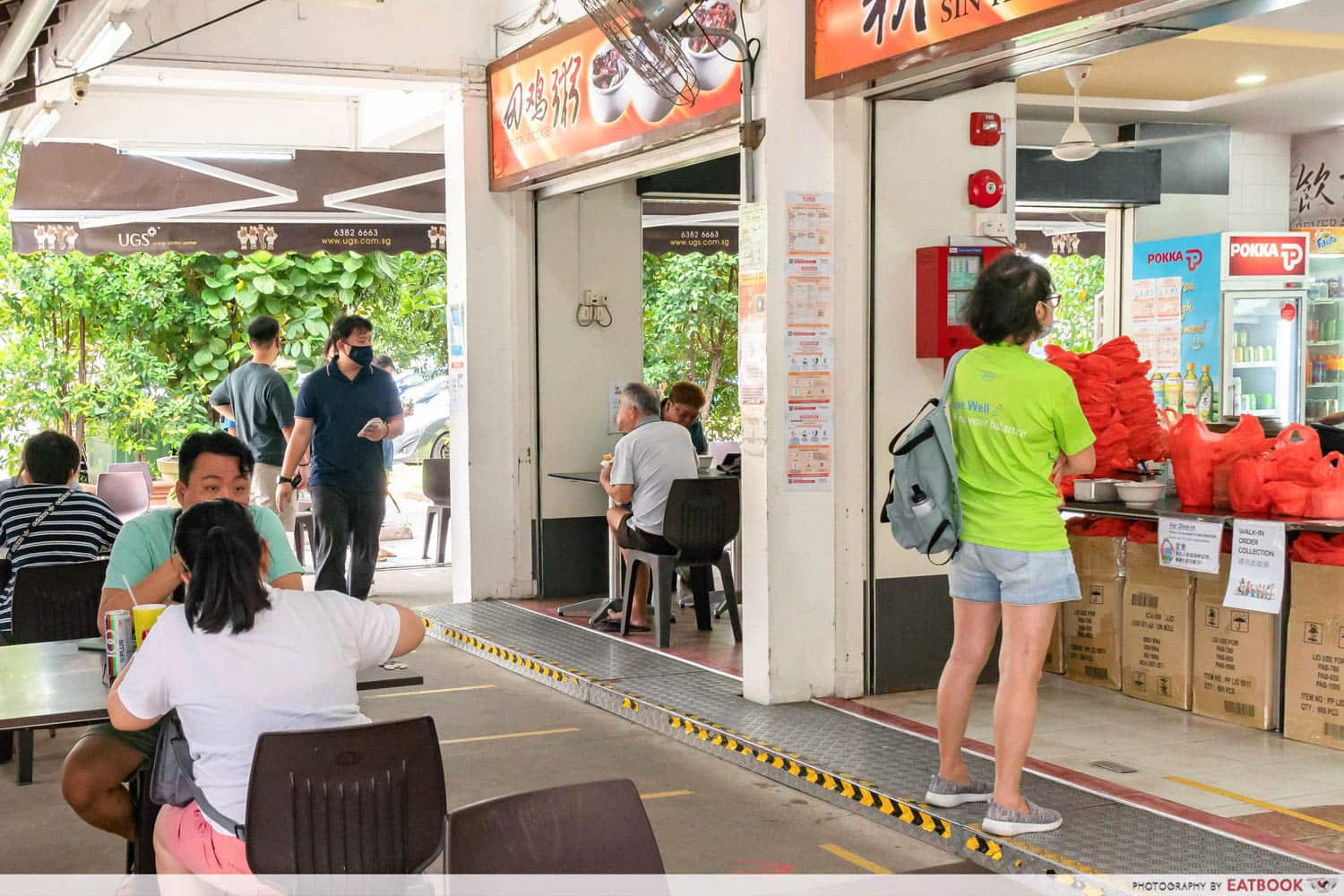 Sin Heng Kee can be found opposite Hougang Village, which is a 10-minute bus ride from Hougang MRT Station. There are only a few tables for dining in, as they can only accommodate groups of two diners for the time being. Do keep that in mind before planning to come here for your next family breakfast. 
For customers that are here to dapao, the stall has designated a seating area so that you do not have to stand while you wait for your food. Although we visited the stall after lunch at 1:40pm, there was still a significant crowd. We got our order after 15 minutes, so waiting times aren't too long.
The verdict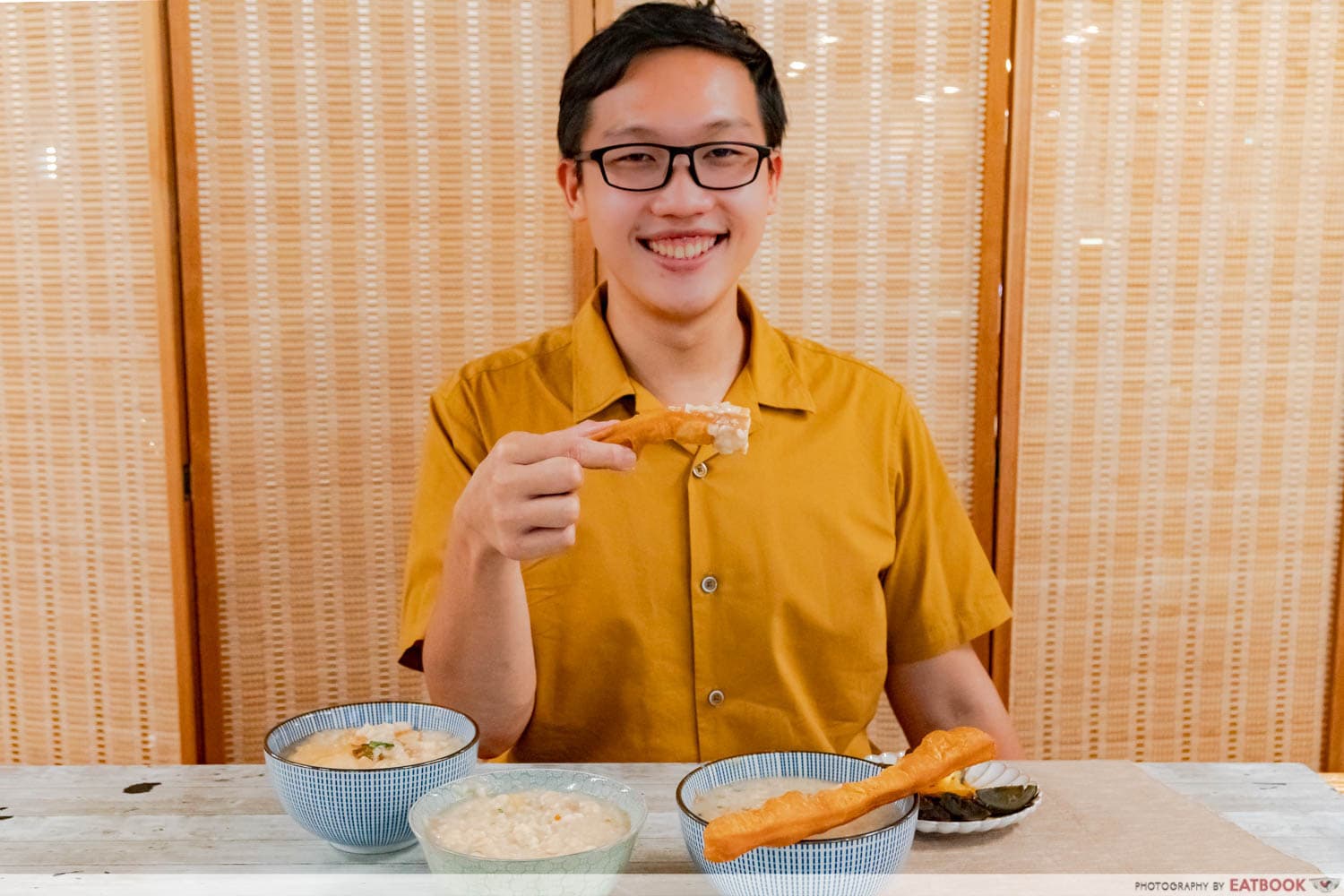 While I am not yet a porridge convert, I can certainly see myself going for a warm bowl of Sin Heng Kee Porridge's Signature Porridge if I'm feeling under the weather. The congee managed to retain much of its flavour, even though we took away our orders and spent some time taking photographs. What impressed me the most was that each bowl of congee had a distinct flavour profile, so it did not feel like I was having the same congee base adorned with different toppings. 
Sin Heng Kee Porridge's menu is extensive and comprises over 30 items. With special dishes such as frog porridge and claypot frog—which were unfortunately unavailable when we went—you're sure to find something that you'd like.
For more suggestions on comfort food, check out our review of Teochew Fish Soup located in Ang Mo Kio or Herbal Soup housed in Chinatown Complex Hawker Centre.
Address: 685 Hougang Street 61, #01-150, Singapore 530685
Opening hours: Wed-Mon 7am to 8pm
Tel: 9118 1569
Website
Sin Heng Kee Porridge is not a halal-certified eatery.
Teochew Fish Soup Review: Unique Claypot Fish Soup Stall Has Pumpkin Fish Soup And Mala Beef
Photos taken by Lim Shao Wei.
This was an independent review by Eatbook.sg.
Sin Heng Kee Porridge Review: Famous Congee With Generous Ingredients From $4.50
Sin Heng Kee Porridge Review: Famous Porridge With Generous Ingredients From $4.50 In Hougang -

8.5/10
Summary
Pros
– Delicious congee
– Generous toppings
Cons
– Limited dining space due to COVID-19 restrictions
Recommended dishes: Signature Porridge ($6.50), Century Egg with Special Sauce ($4)
Opening hours: Wed-Mon 7am to 9:30pm
Address: 685 Hougang Street 61, #01-150, Singapore 530685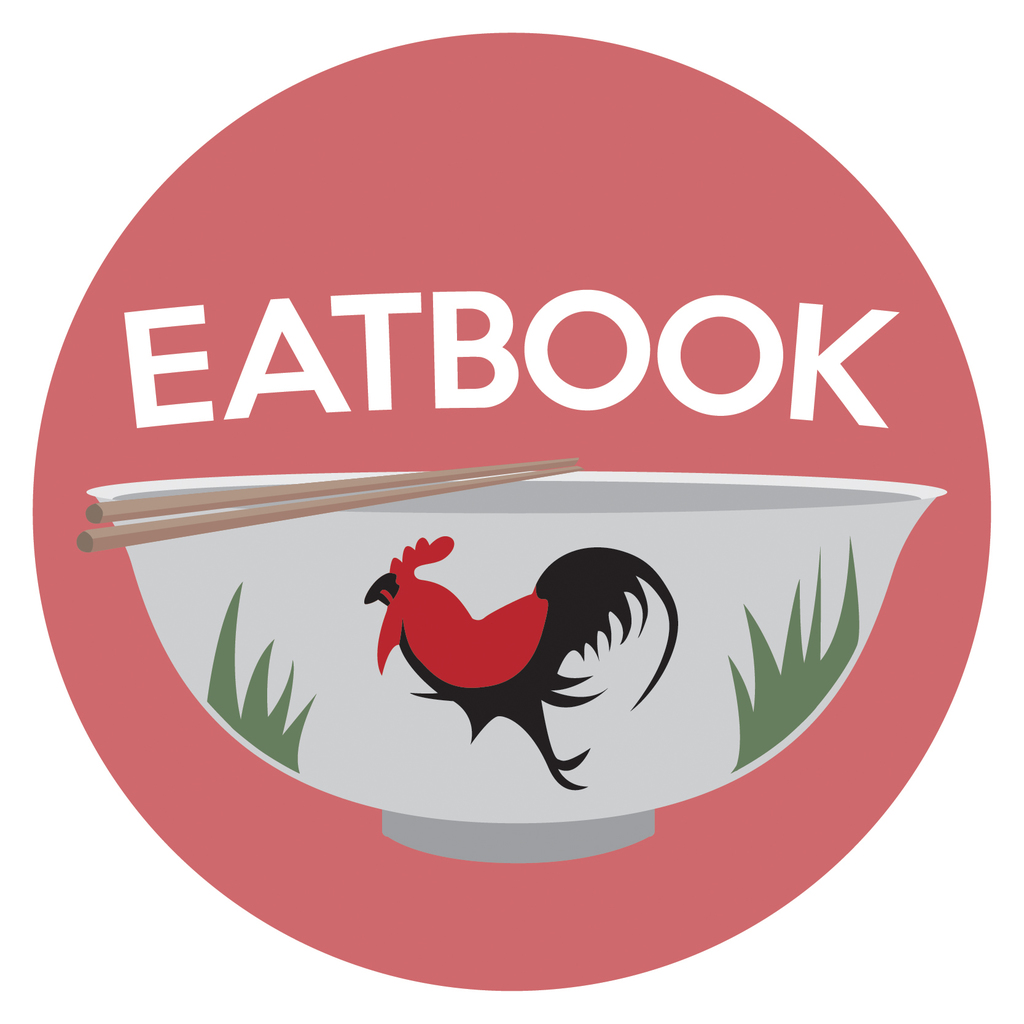 Drop us your email so you won't miss the latest news.