Striking gold at Street Submarine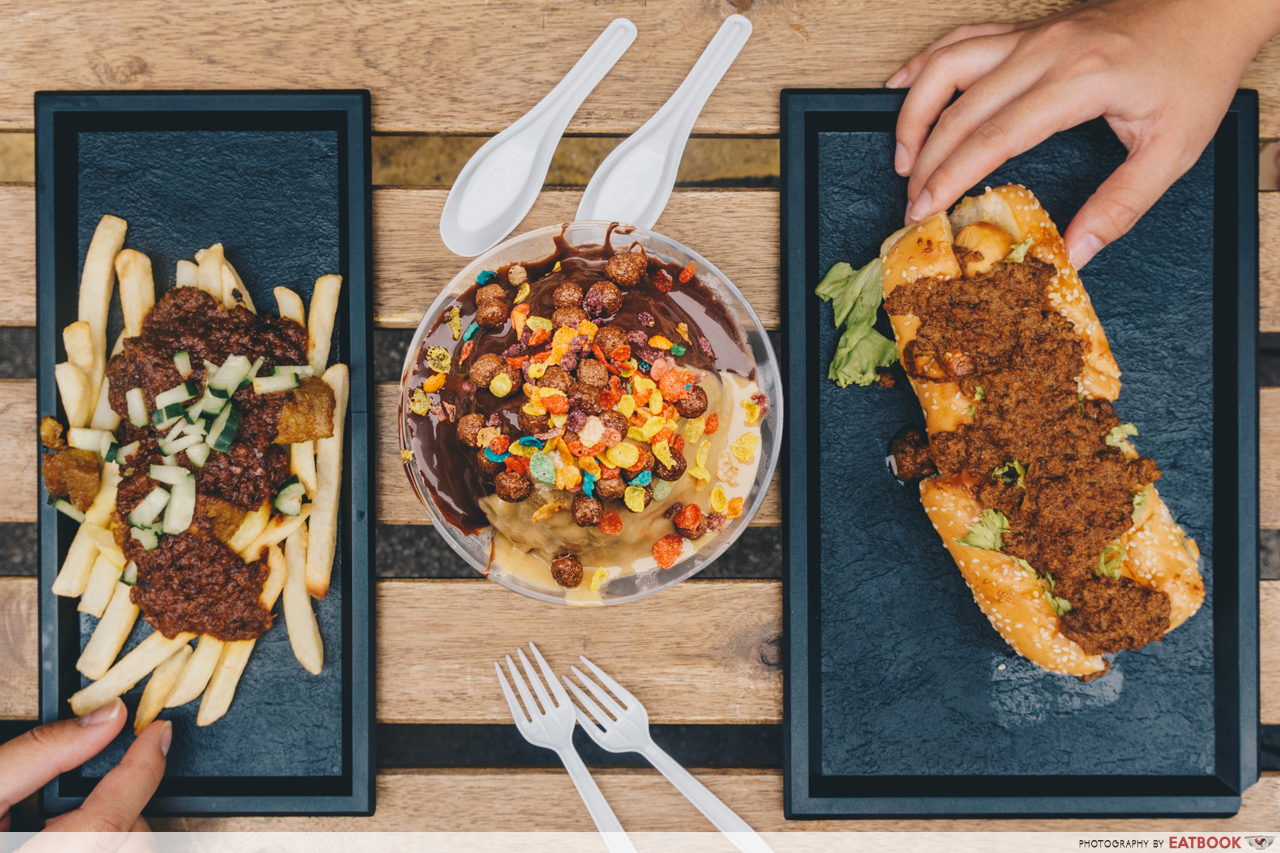 Singapore has been late to the Ice Kepal Milo food trend which blew up in Malaysia earlier this year. Ice Kepal or Ais Kepal Milo Pekat, which translates to "thick Milo rolled up ice" in Malay, went viral when a humble stall from Kuala Kangsar started selling these delicious concoctions in huge plastic drink bags. So far, Street Submarine is the only place I've come across in Singapore serving this one-of-a-kind dessert. With high spirits, my colleagues and I headed down to check the cafe out.
Food at Street Submarine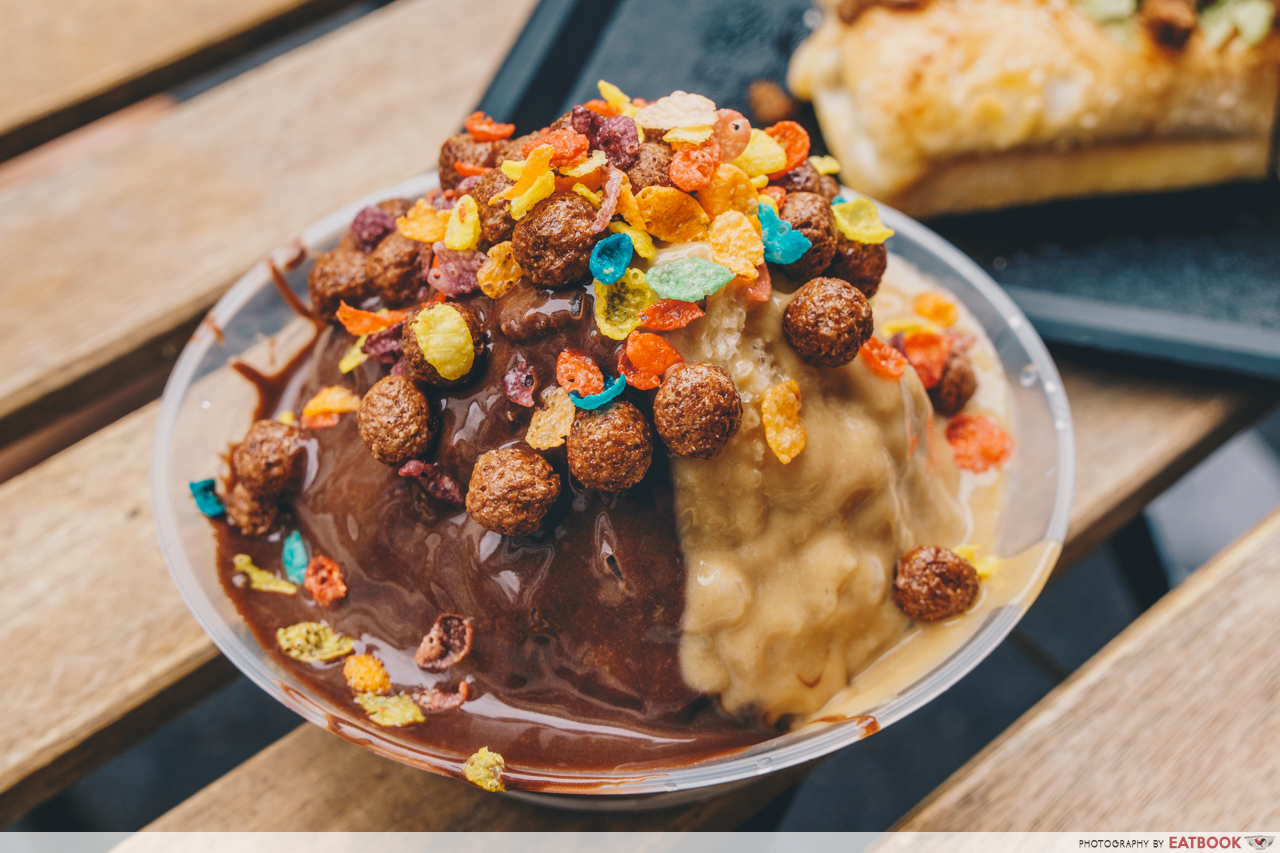 Street Submarine offers Milo Ice Kepal ($5), Horlicks Ice Kepal ($5), and Ice Kepal Michael Jackson (Milo & Horlicks) ($8). We got the Michael Jackson to get the best of both worlds. Keep your eyes peeled on the ice kepal as it gets prepared behind the counter – the thick, treacle-like Milo and Horlicks sauces are sure to make your mouth drool in anticipation.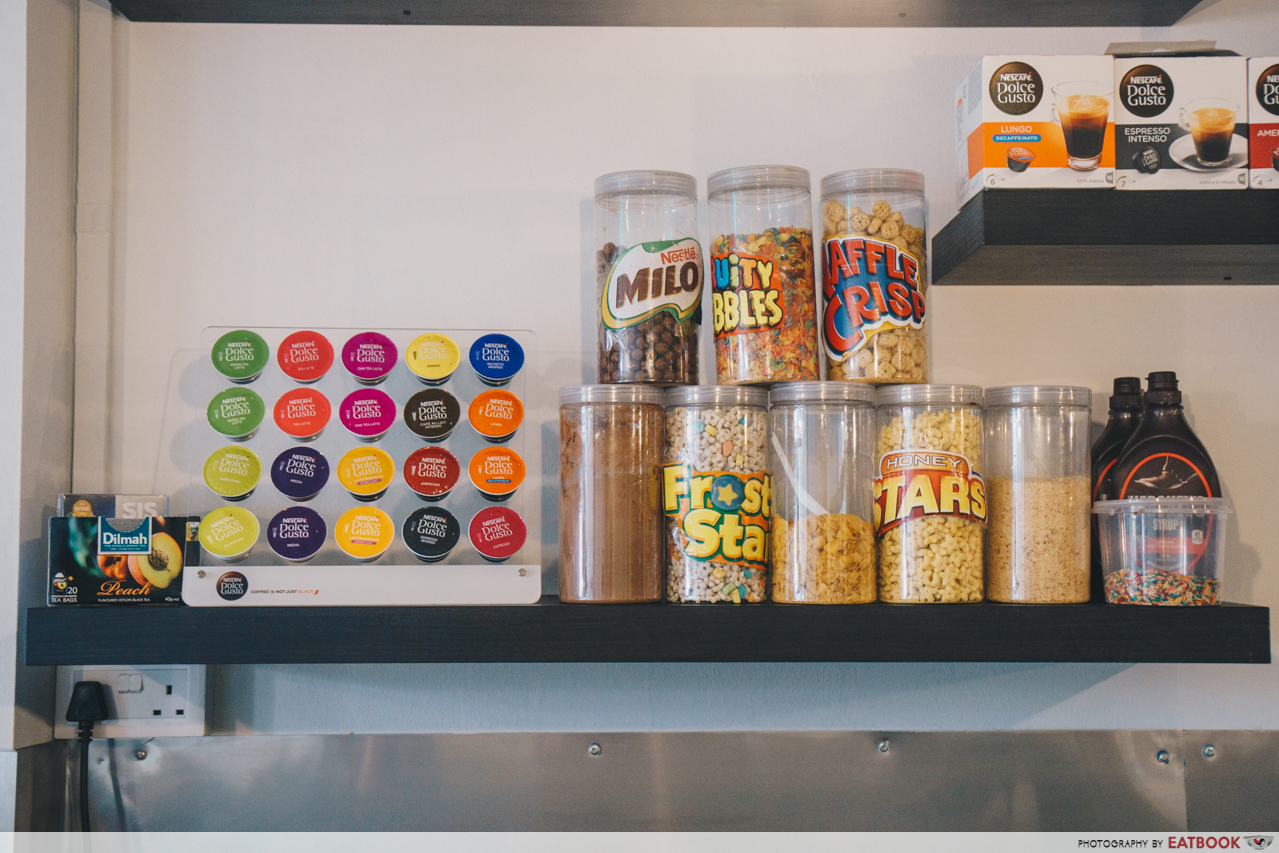 Choose from 10 toppings including Milo balls, Milo powder, Fruity Pebbles, Waffle Crisps, and Honey Stars. We got Milo balls and Fruity Pebbles for an extra crunch and a pop of colour.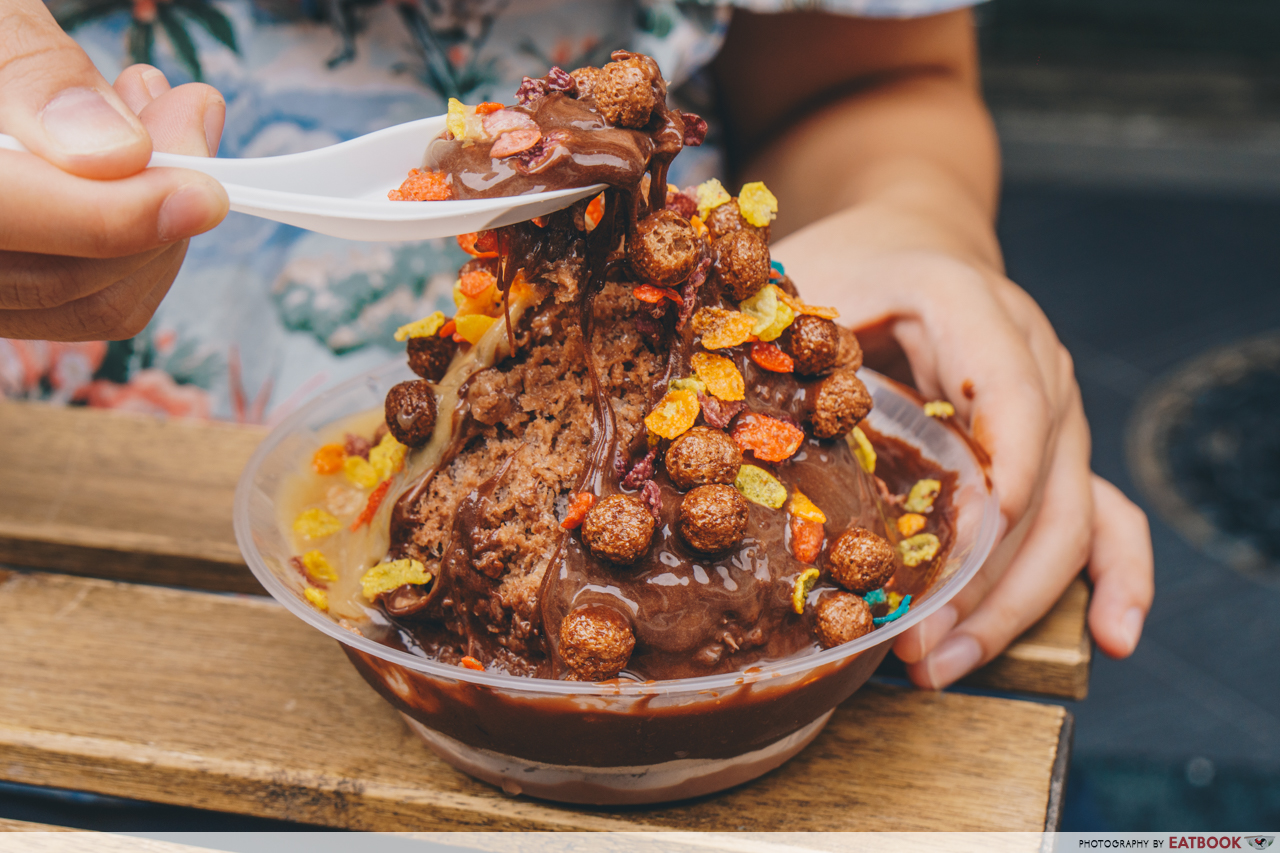 We dug into the ice kepal with gusto. Sauces dripped lusciously, and scraping the surface exposed shaved ice that's coloured dark brown under the Milo sauce and light brown under the Horlicks sauce.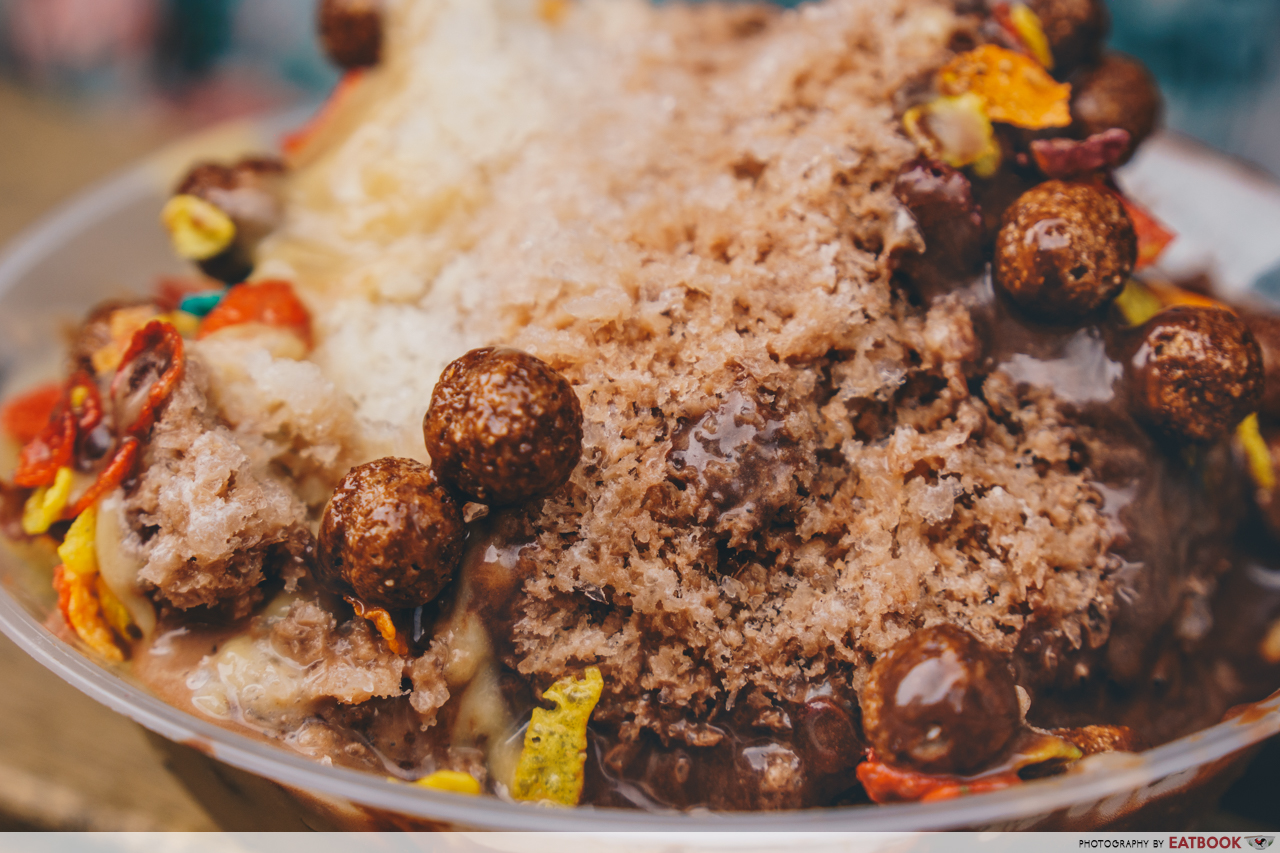 The sauce proved to be stickier than what I expected. It was as if the concoction was made with a recipe of 10 parts Milo powder and 1 part water – it was heavenly. I ate it by breaking the ice ball apart and mixing the thick sauces into the ice. Each spoonful was rich and ice-cold and tasted like zhnged-up Milo Dinosaur.
My only gripe was that when left to sit for too long, the ice would clump into one solid mountain, almost indestructible to the disposable plastic spoons provided at Street Submarine.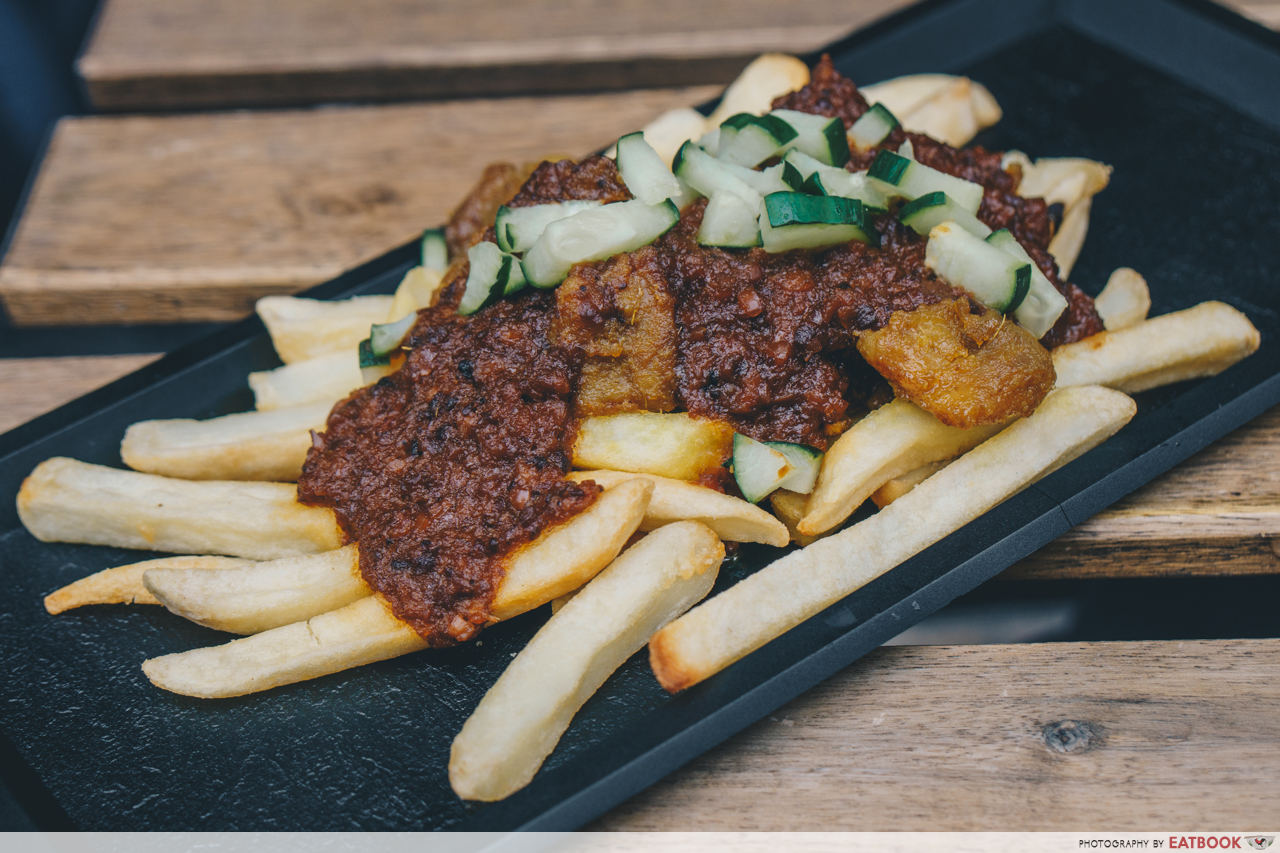 Other than ice kepal, Street Submarine also serves submarine sandwiches and sides. What caught our eye was the Chicken Satay Fries ($5.50). Having been blown away by the beef rendang fries from The Bread Gang, I was enticed by the idea of fries and satay sauce as well. The chicken satay fries came as a bed of fries with chicken chunks, covered in peanut sauce and diced cucumbers.
The Bread Gang Review: Cheese-Drenched Roti John Cheeseburger, Curly Fries With Beef Rendang And More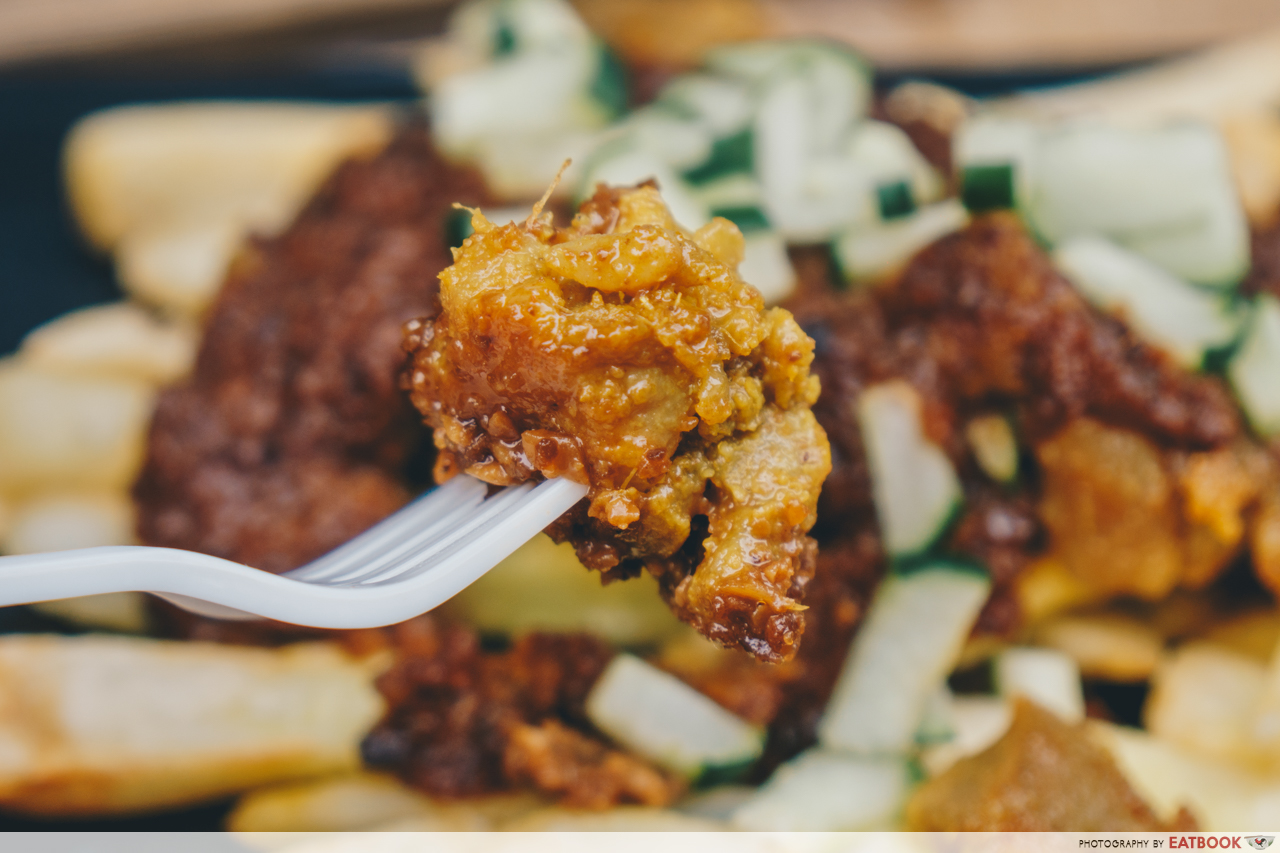 Boy was I glad to have ordered the chicken satay fries. The chicken chunks were savoury morsels bursting with actual satay flavours, unlike many satay dishes I've tried at other cafes and restaurants.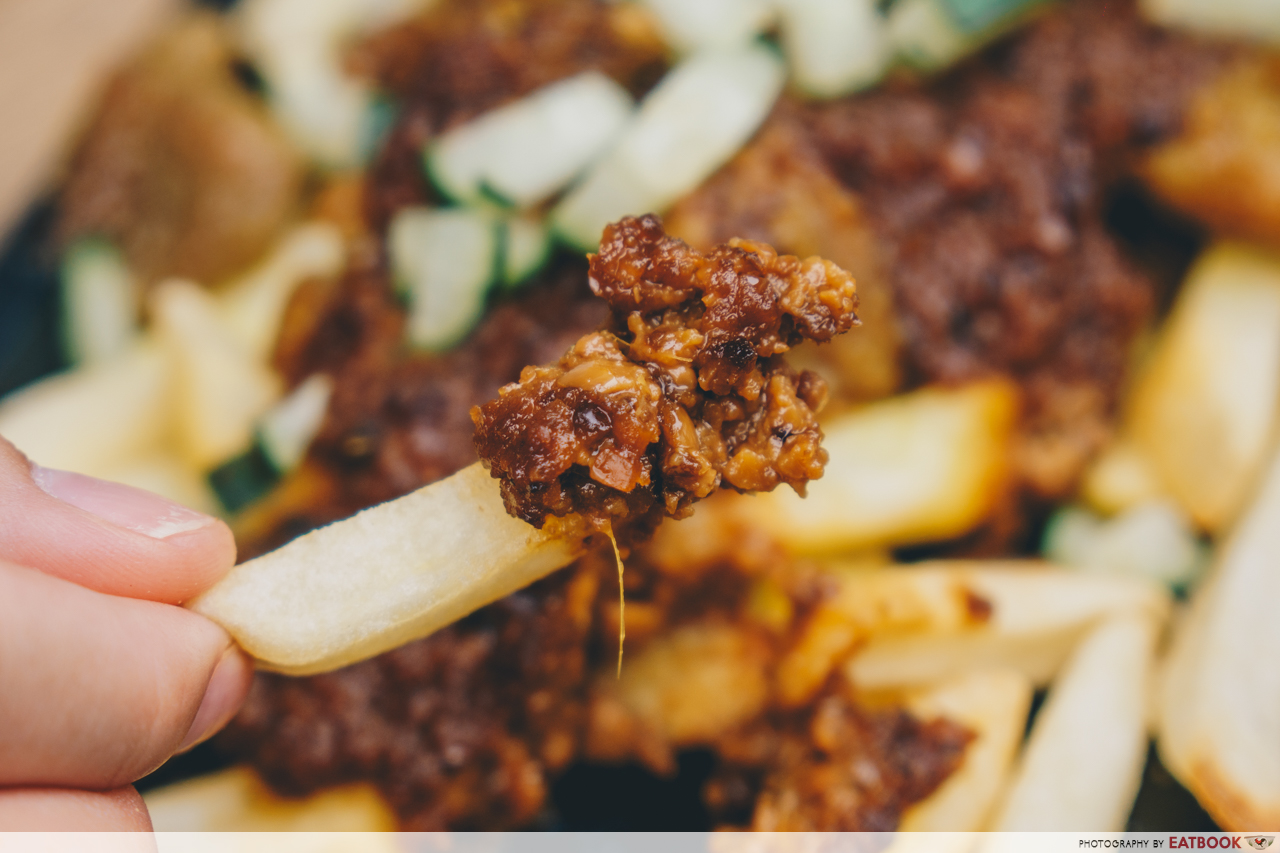 The accompanying peanut sauce and bits of cucumber were #onpoint. It was as if I was in the middle of a hawker centre, having legit satay.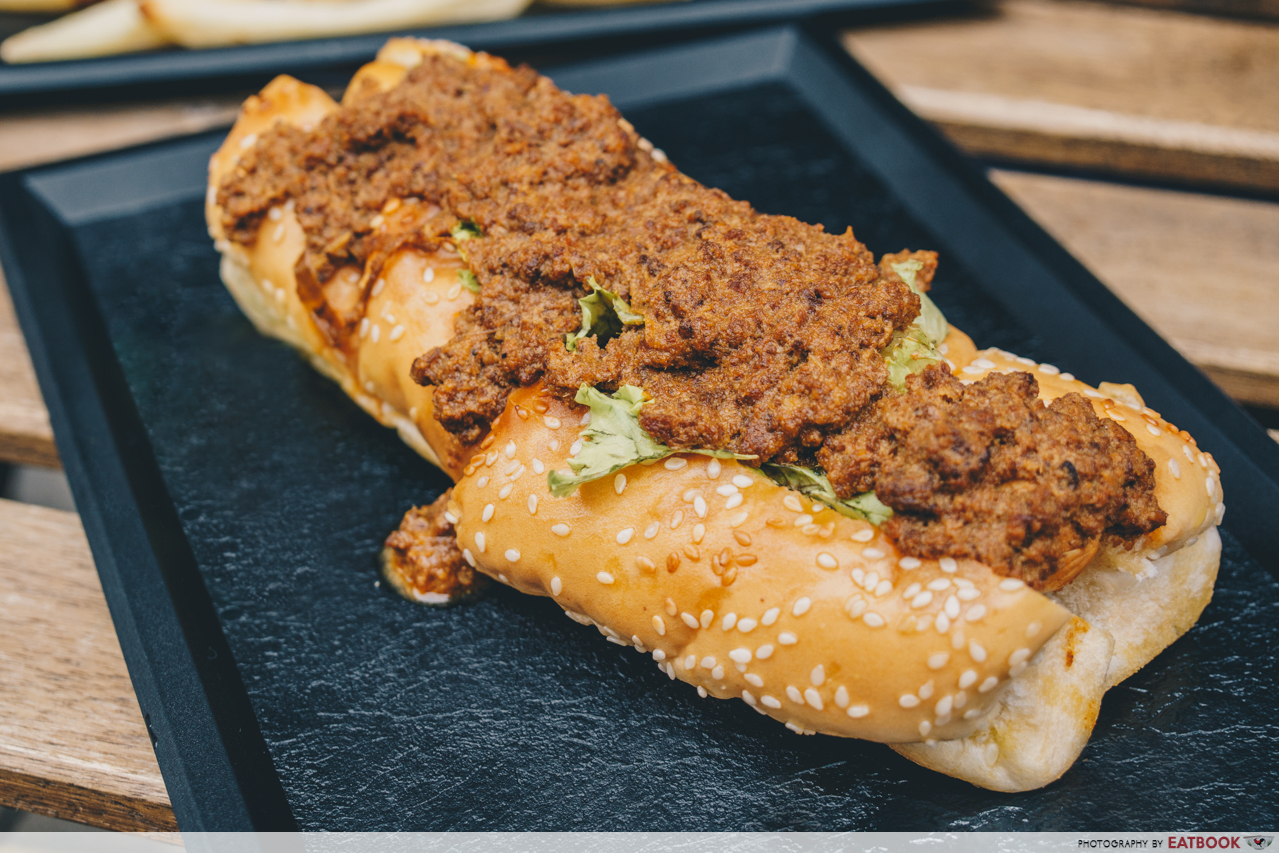 We also tried their Chili Rendang Sub ($8). It came in a soft sesame hot dog bun, with rendang sauce covering almost the entire length of it.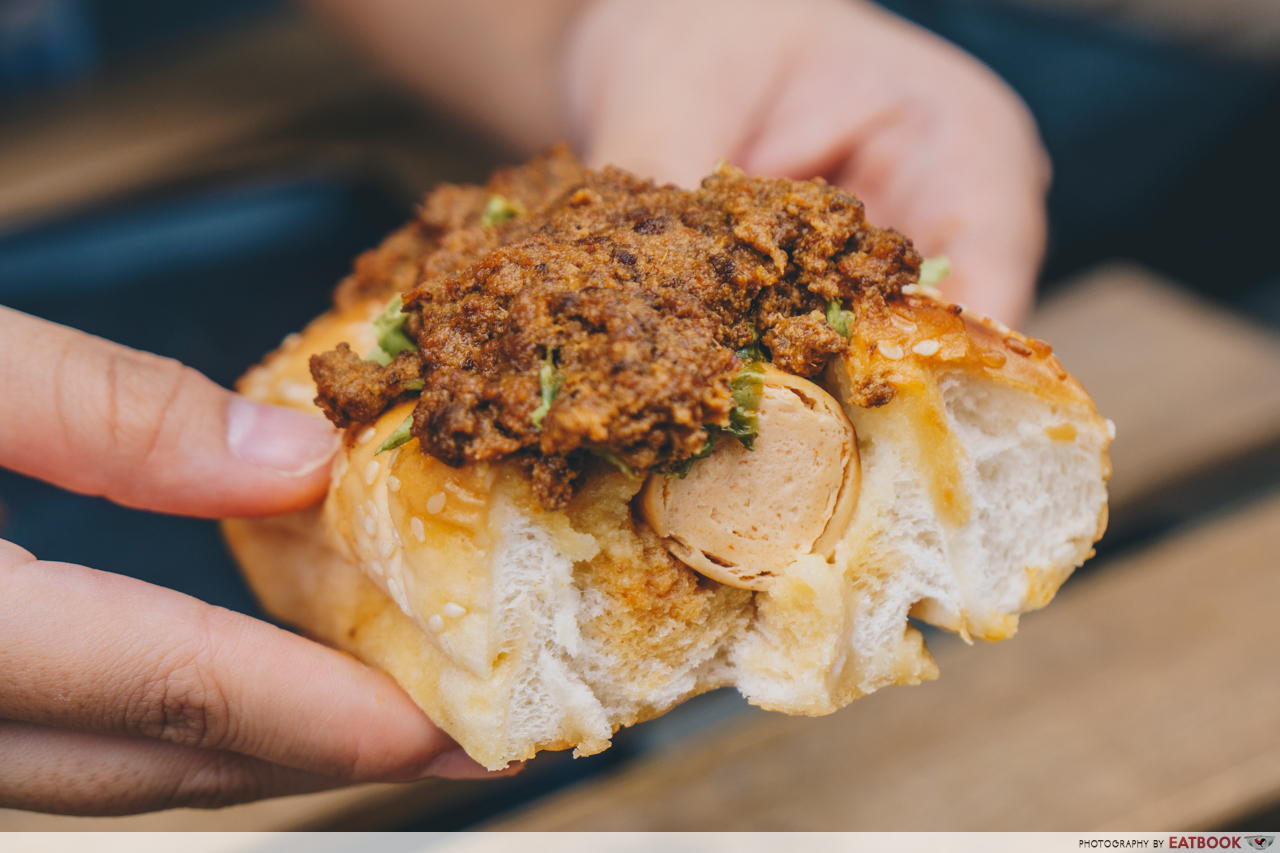 The sub came sliced into two and breaking it apart revealed a chicken hotdog in the middle. They piled on the rendang sauce generously, making each bite tasty with spicy overtones and sweet undertones. The rendang sauce was made with beef and a blend of spice paste, and had depth of flavour.
Ambience at Street Submarine
Operating from one of the humble shophouses at Haji Lane, Street Submarine has both indoor and outdoor seats. Do take note that the place is only good for small groups as the tables here can only fit around two to five people. Outdoor seating is also great for those who want to immerse themselves in the "hipster" ambience of Haji Lane.
The verdict
Head down to Street Submarine when you are around the area! Give ice kepal a try to see why it went viral both in Malaysia and Indonesia. For days when you want to have a quick bite, the submarine sandwiches here also make for an easy yet delicious meal.
If you are looking for more yummy nosh around the area, check out our list of Bugis food and Albert Centre food!
10 Bugis Food Places Including Nutella Brownies Soft Serve And Beef Pho
Address: 34 Haji Lane, Singapore 189227
Opening hours: Daily 11am to 10pm
Website
Street Submarine is a Muslim-owned eatery.
Photos taken by Chan Hui Wen.
This is an independent review by Eatbook.sg.
Summary
Pros
– Unique dishes
– Nett prices
– Convenient location
Cons
– Small seating area
Recommended Dishes: Ice Kepal Michael Jackson ($8), Chicken Satay Fries ($5.50), Chili Rendang Sub ($8)
Opening Hours:
Daily 11am to 10pm
Address: 34 Haji Lane, Singapore 189227