---
Suntec+ Eats June dining deals
---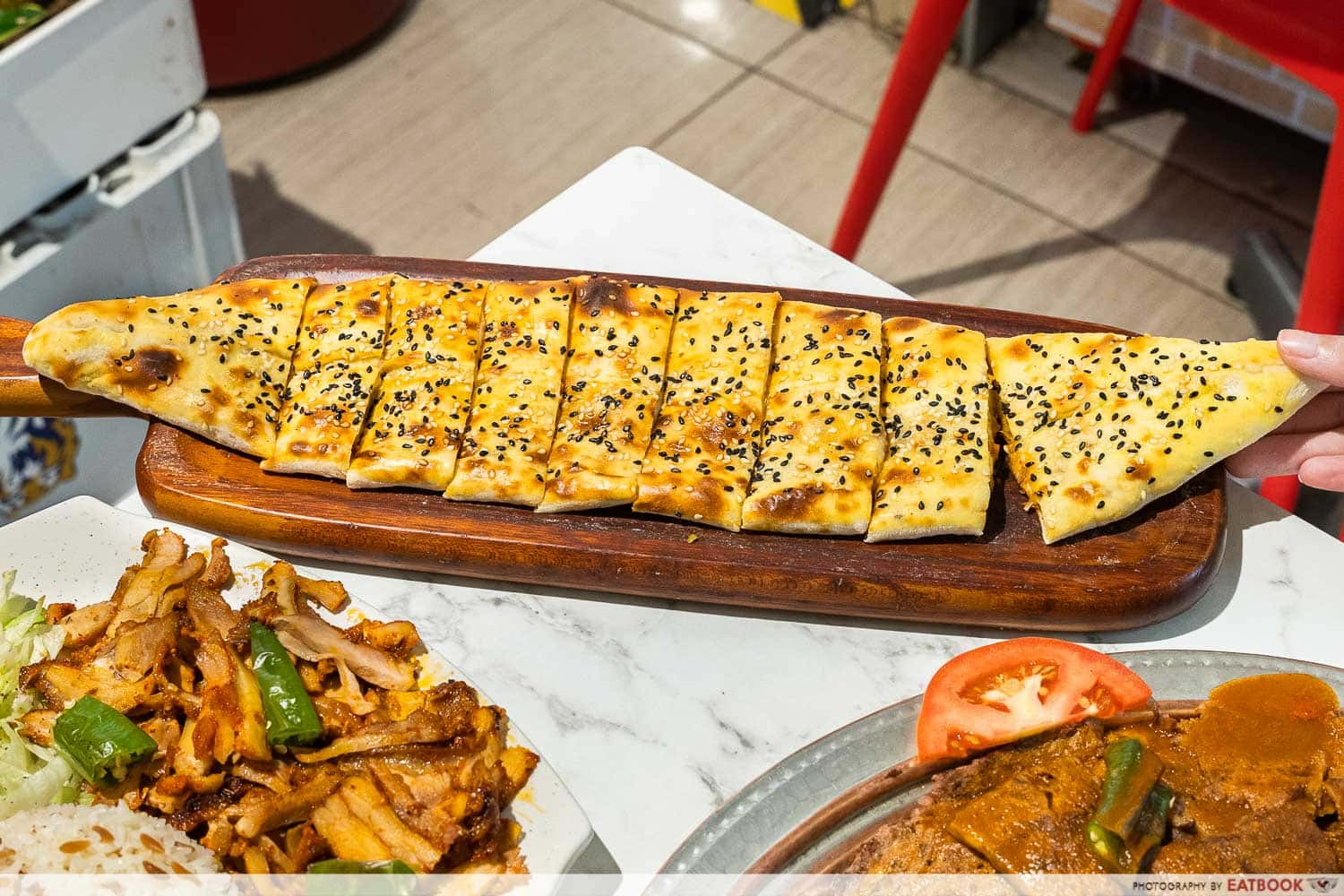 The June holidays are finally upon us, which means a time of feasting with our families. As if trying to balance dining preferences between young children and elderly parents is not stressful enough, crowded restaurants add on to our woes even further.  Luckily for us, there's Suntec+ Eats—a self pick-up service on the Suntec+ App which gets you scrumptious meals while avoiding long queues.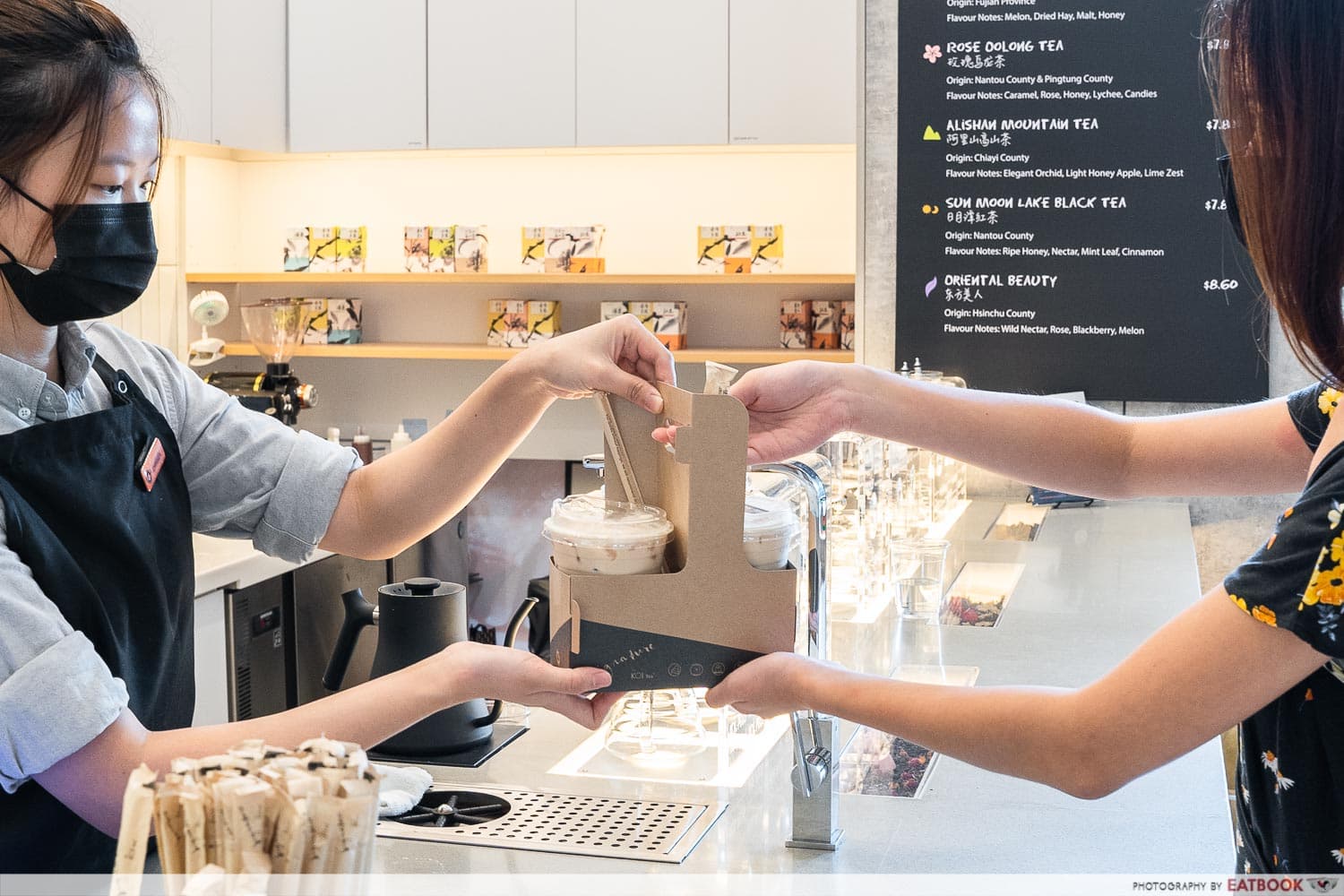 With Suntec+ Eats, you can simply order from your favourite Suntec City restaurants, and pay with your debit or credit card. Schedule your self-collection for whenever you prefer, to avoid the trouble of having to wait for seats. 
Not only does Suntec+ Eats make dining more efficient, you can also earn 4,000 Suntec+ Points when you spend a minimum of $15 under the Eats Special promotion every Wednesday! Aside from this promotion, here are six restaurants where you can enjoy more Suntec+ Eats dining deals.
---
1. Super Sub
---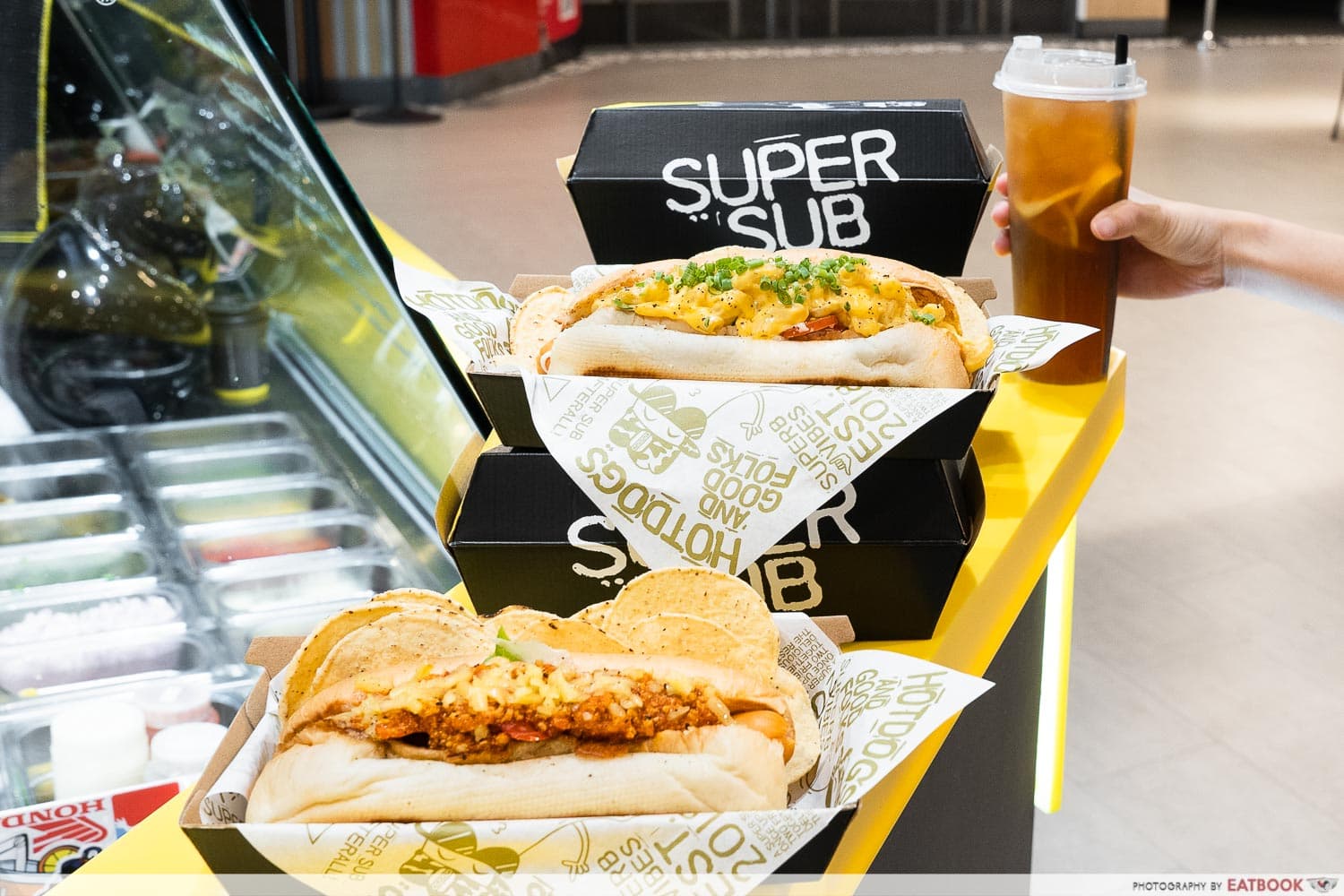 Even if your child is a fussy eater, they will probably love eating hot dogs. Order from the kids-favourite Super Sub and get $5 off with a minimum spend of $25 under the June Holiday Treats from 3 to 12 June 2022. Try the Fiery Chic Bolognese ($7.80) for an overload of tangy and spicy chicken bolognese sauce, or go for the Oh My Mac 'N' Cheese! ($7.80) for a cheesy delight.
Unit number: West Wing, #B1-K8
Opening hours: Mon-Fri 8am to 9pm, Sat-Sun & PH 10am to 9pm
Tel: 6902 6503
Website
---
2. Xing Hua
---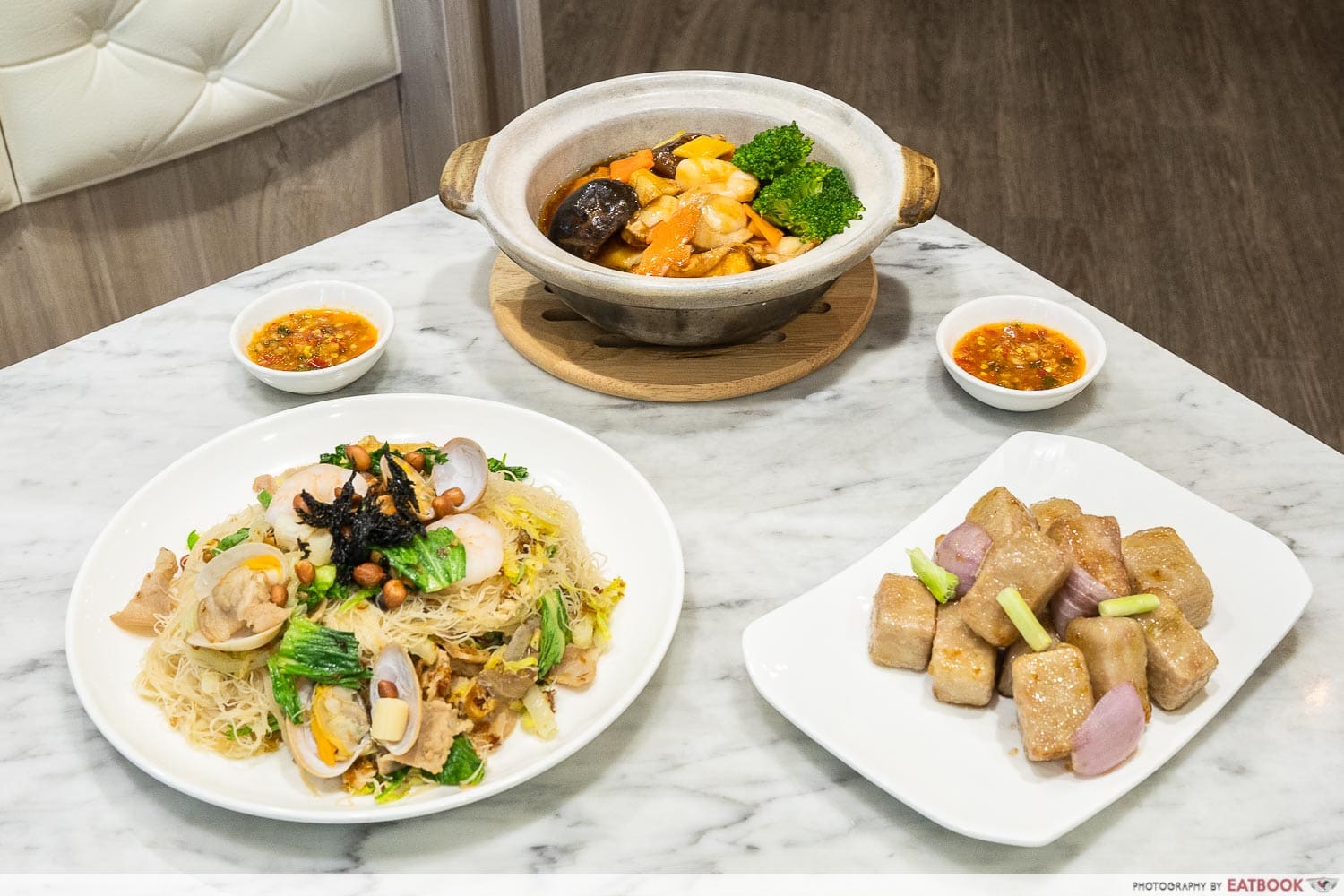 Father's Day might be coming soon but there's no need to rack your brains over what to eat when you dine with Xing Hua. Choose between Putian cuisine classics such as Putian Stir Fried Yam ($15.85) and Xing Hua Bee Hoon ($10.50) to impress your dad with a taste of home.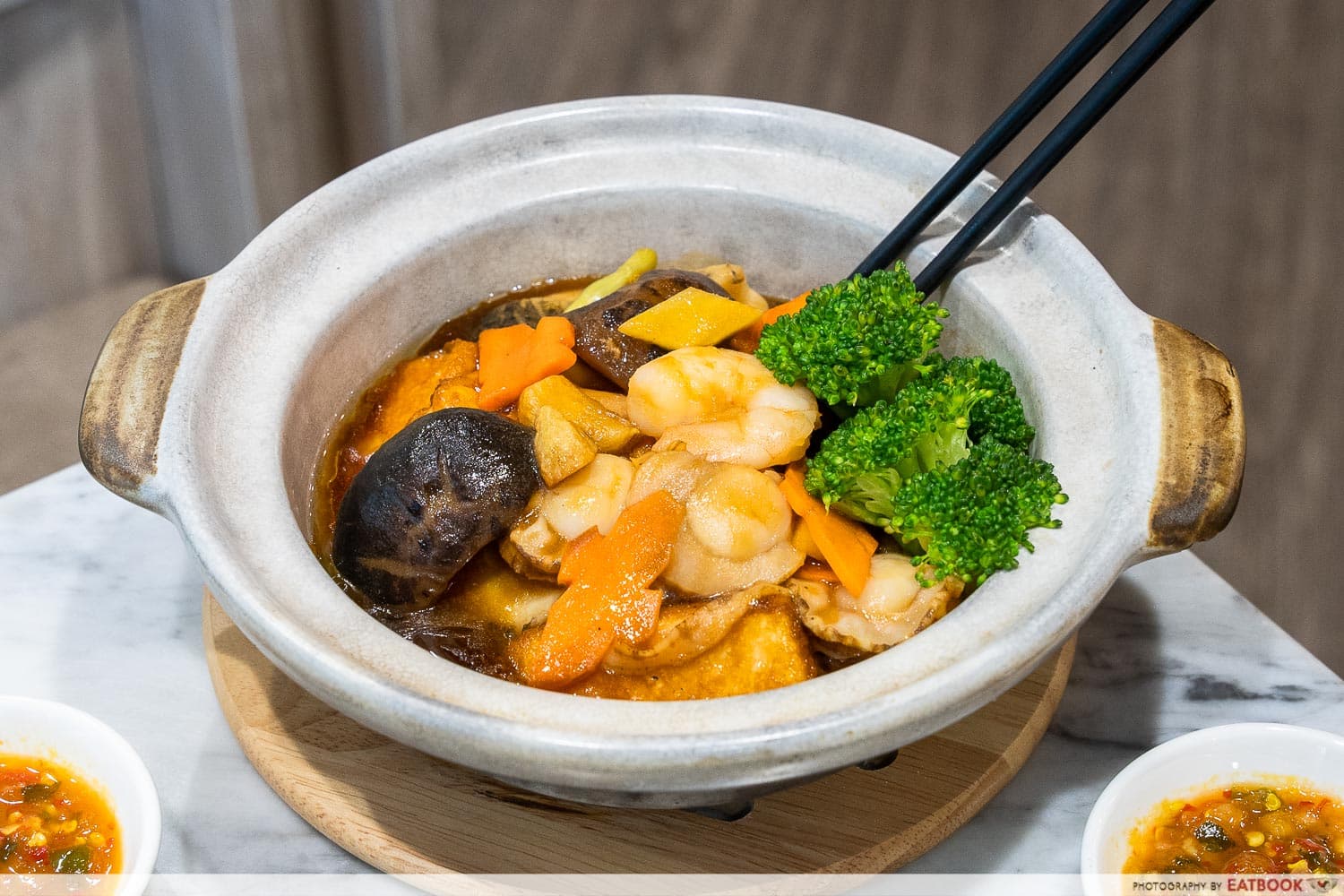 Don't underestimate the Braised Seafood with Homemade Bean Curd Claypot ($20.75), because you get an assortment of fresh seafood and silky smooth beancurd that just breaks apart in your mouth. For two weeks only from 13 to 24 June 2022, enjoy the Father's Day Exclusive promotion of 19% off all orders, with no minimum spending requirement!
Unit number: West Wing, #01-301A
Opening hours: Daily 11am to 9:30pm
Tel: 6977 9621
---
3. Signature KOI
---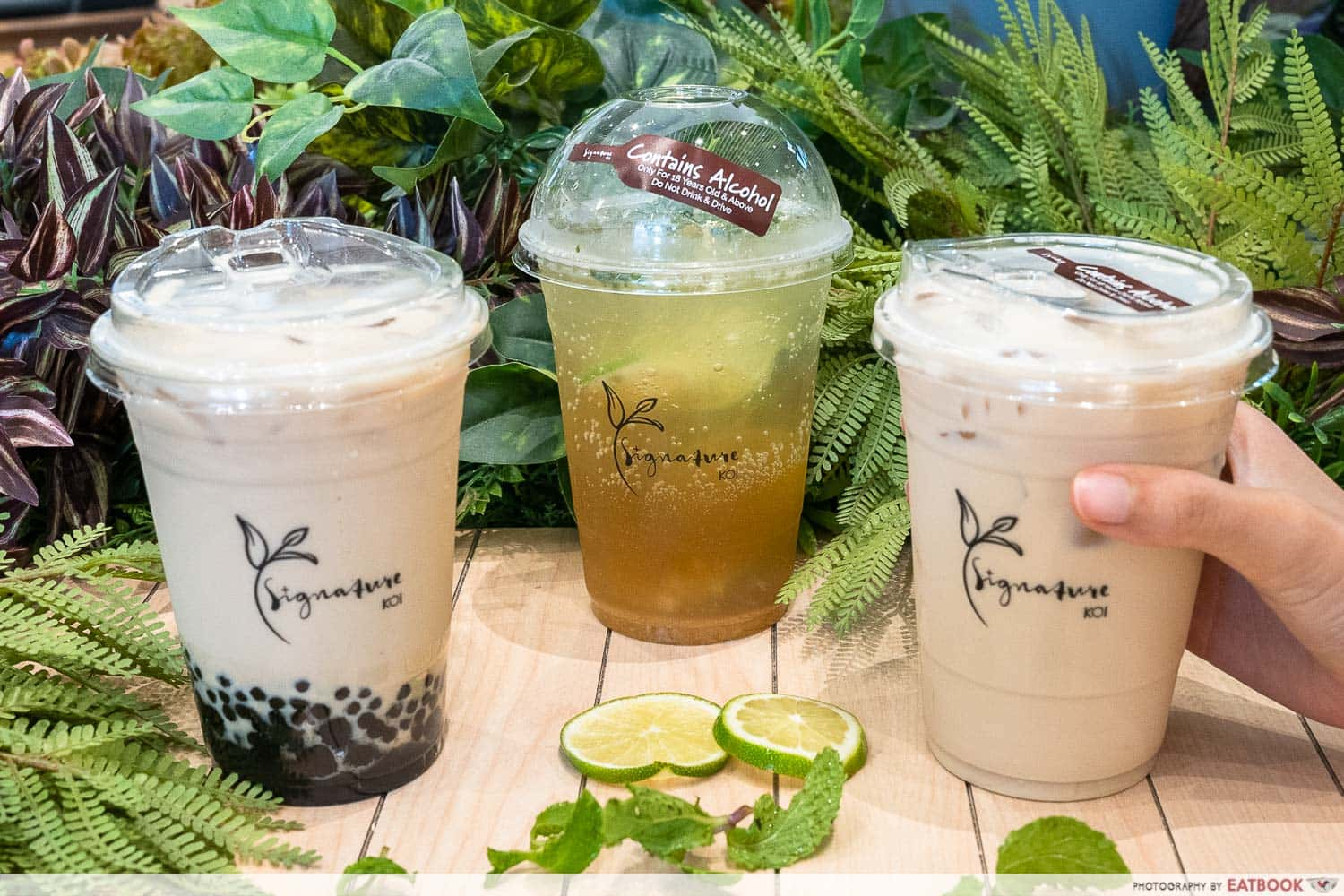 Grab your post-lunch drinks from Signature KOI and get $2 off (33%) if you spend a minimum of $6 with Suntec+ Eats' Hot Hot Summer Drinks Specials from 27 June 2022 to 1 July 2022. If you want to enjoy this 33% discount at other participating stores too, check out Suntec+ Eats for more information. 
The OG bubble tea chain offers the Signature Pearl Earl Grey Milk Tea ($5.60), which sees a combination of regular-sized and mini pearls for extra chewiness, as well as premium alcoholic drinks such as the Baileys Earl Grey Milk Tea ($8.10) and Mojito Green ($8.10).
Unit number: North Wing, #01-429
Opening hours: Daily 11am to 10pm
Tel: 6610 6793
Website
---
4. Coffeesmith
---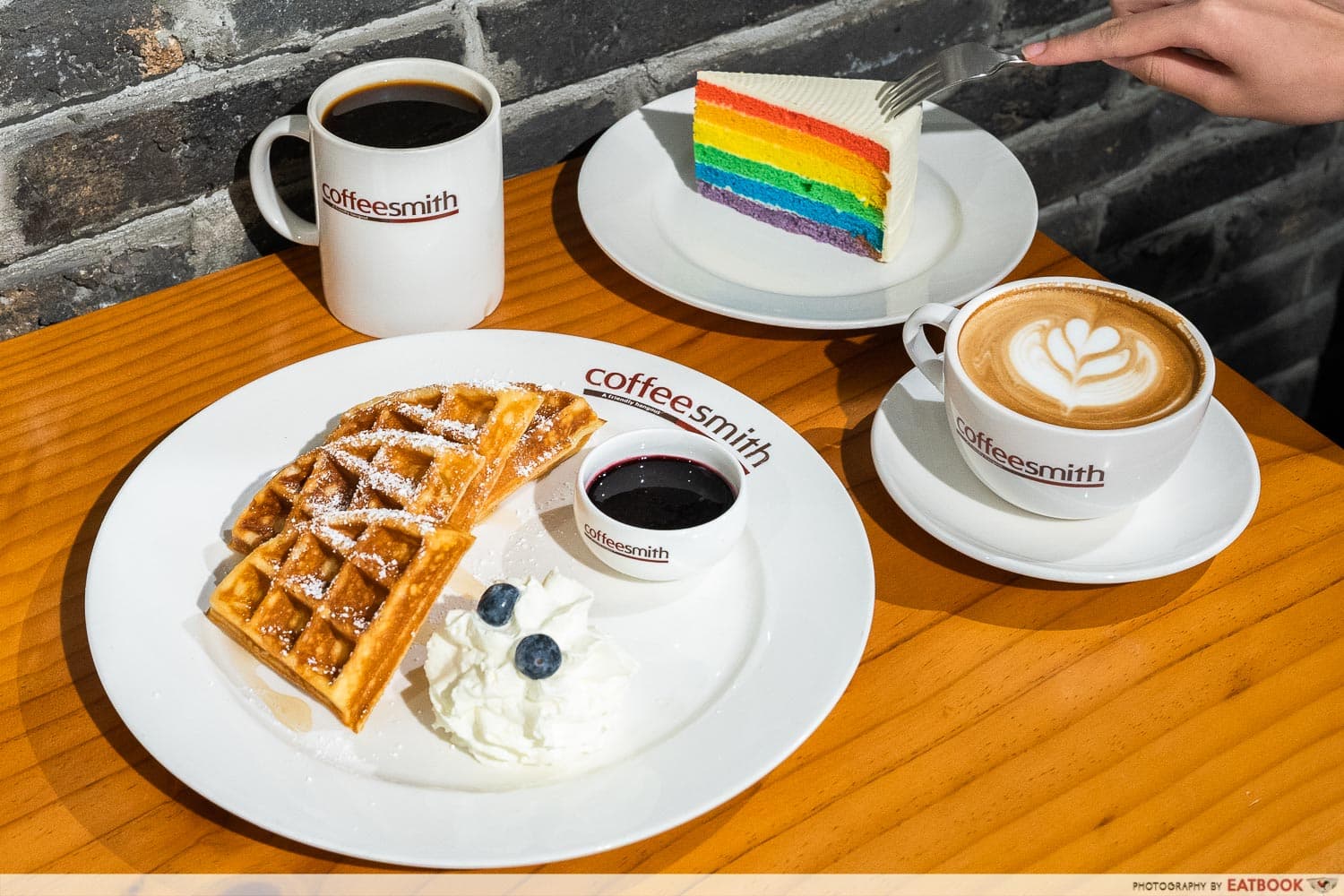 Pair your Tuesdates at Coffeesmith with a Smith Waffle Set ($10.90) or Rainbow Cake ($8.90)! Your Americano ($5) might be bitter, but you can sweeten your desserts even more with 20% off when you spend a minimum of $8 on selected Tuesdays. All you have to do is to check out your order with the code "TUES20OFF" to enjoy this exclusive discount.
Unit number: North Wing, #01-413
Opening hours: Daily 8am to 11pm
Tel: 6254 7994
Website
---
5. GOPIZZA
---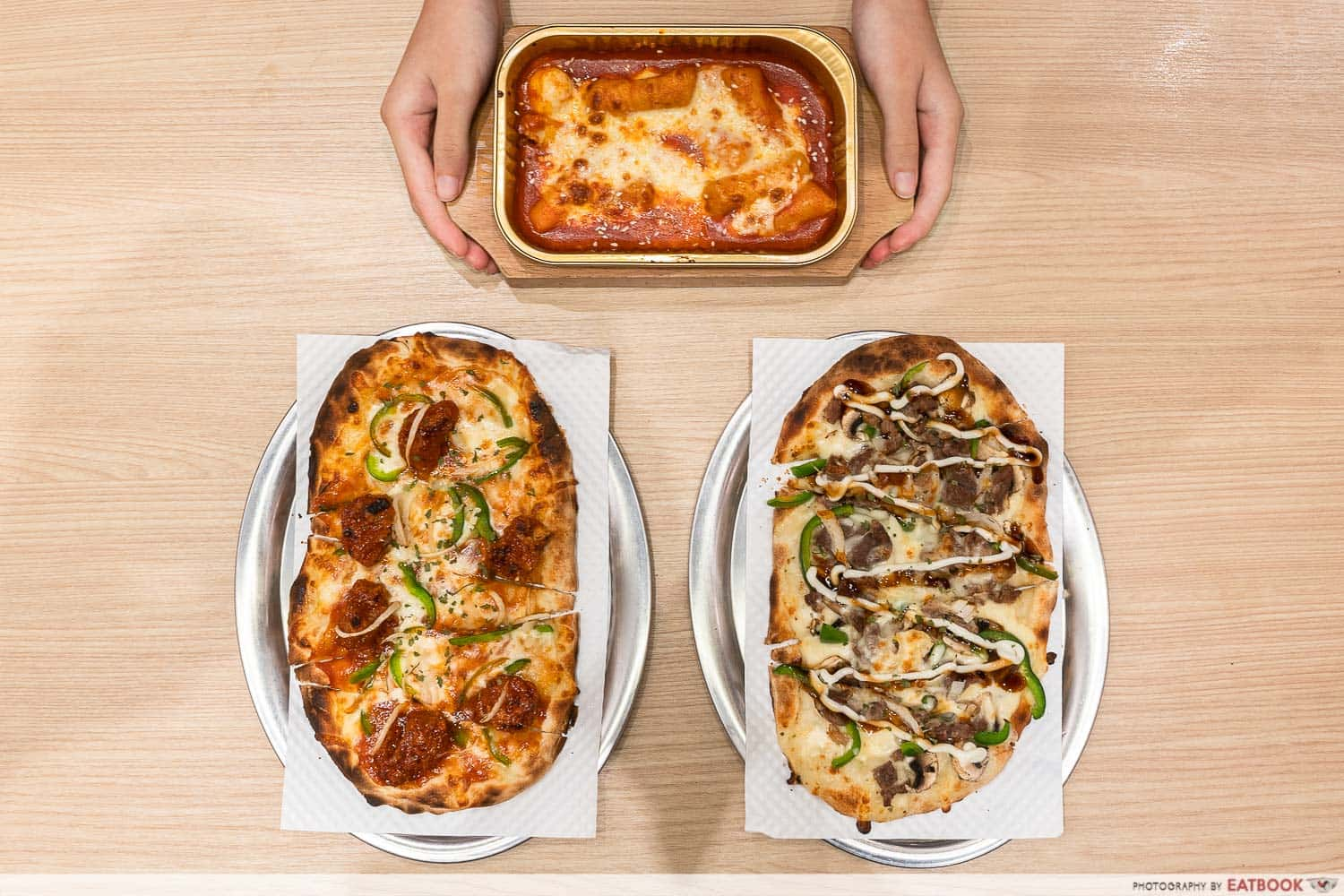 Your Korean oppa might not take you out on a date anytime soon, but you can still order takeout from GOPIZZA for your Korean snacc. Place your orders for the Beef Bulgogi Pizza ($10.90) or Yangnyum Chicken Pizza ($10.90) on Suntec+ Eats, and receive your pizzas as soon as five minutes later! The former is a cream-based pizza topped with sweet-savoury slices of beef, while the latter is a spicy Yangnyum pizza that features crispy chunks of fried chicken.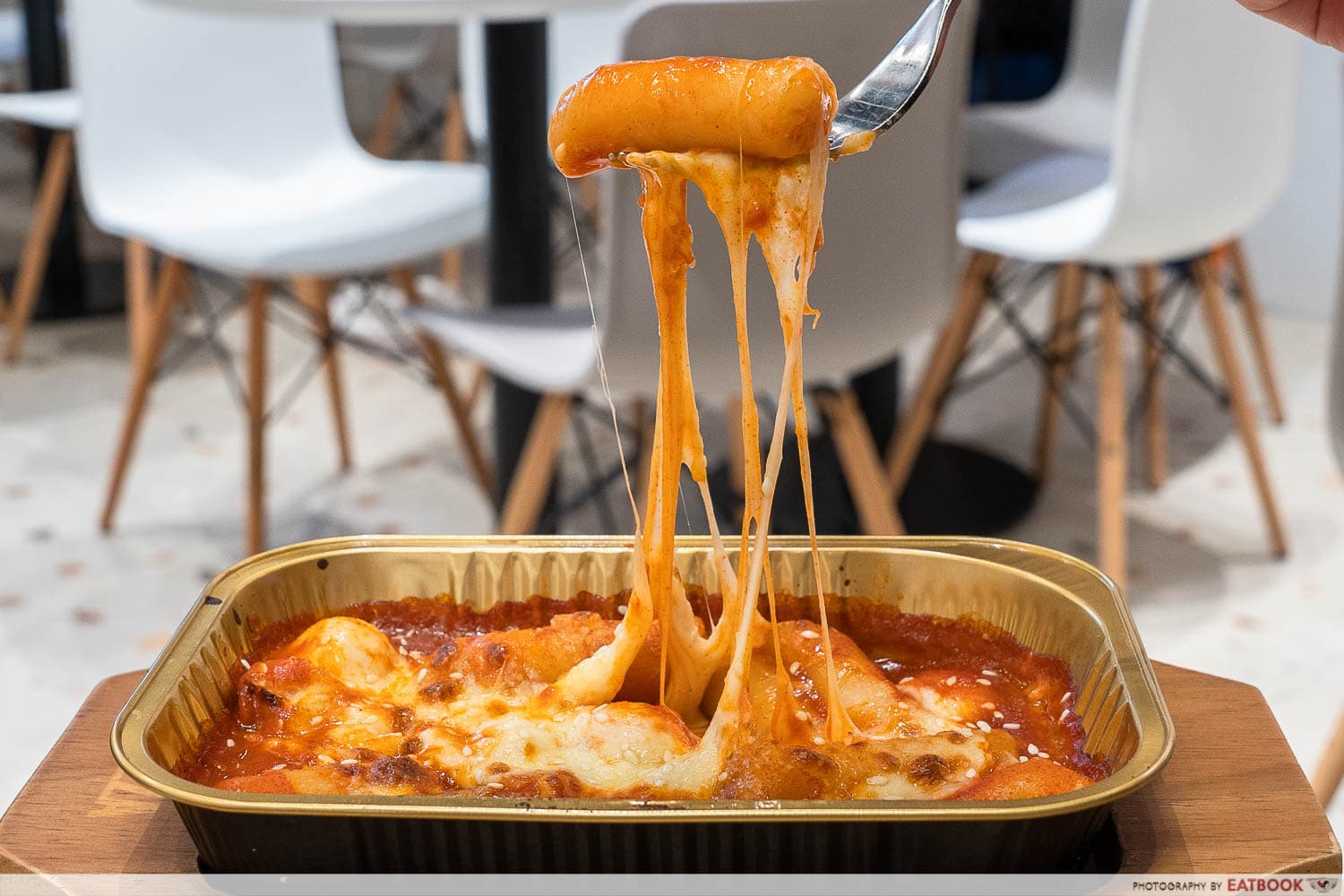 Don't forget to have the Cheese Tteokbokki ($8.90) for a sweet and spicy treat that's served with quail eggs and fish cake!
Unit number: West Wing, #01-365
Opening hours: Sun-Thurs 11am to 10pm, Fri-Sat & PH 10:30am to 10:30pm
Tel: 6970 0630
Website
---
6. Turkish Lezzet House
---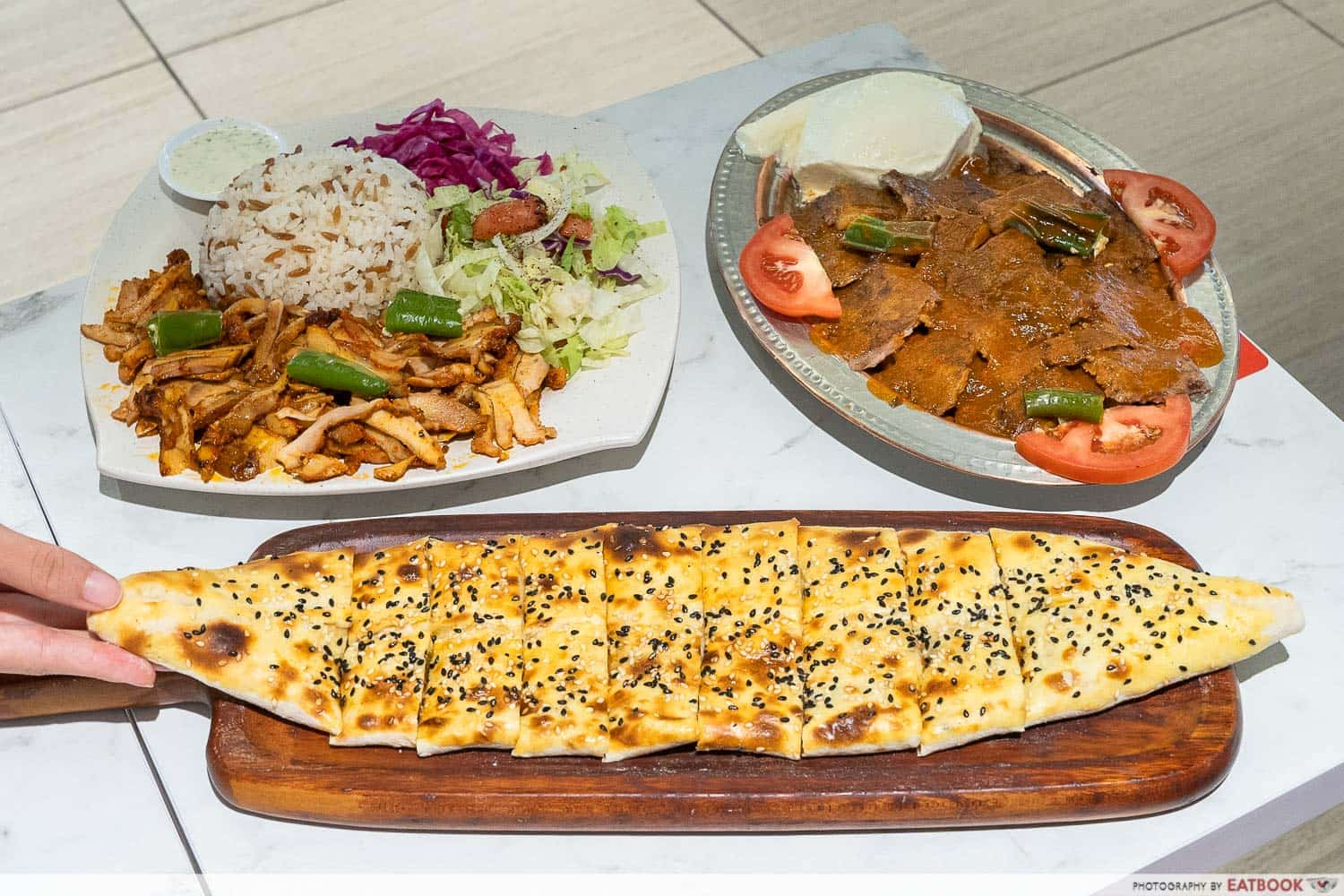 There's no lack of lezzet—Turkish for 'flavour'—here at Turkish Lezzet House, which features juicy and cheesy lamb meat in their Samsun Lamb Pide ($19.50).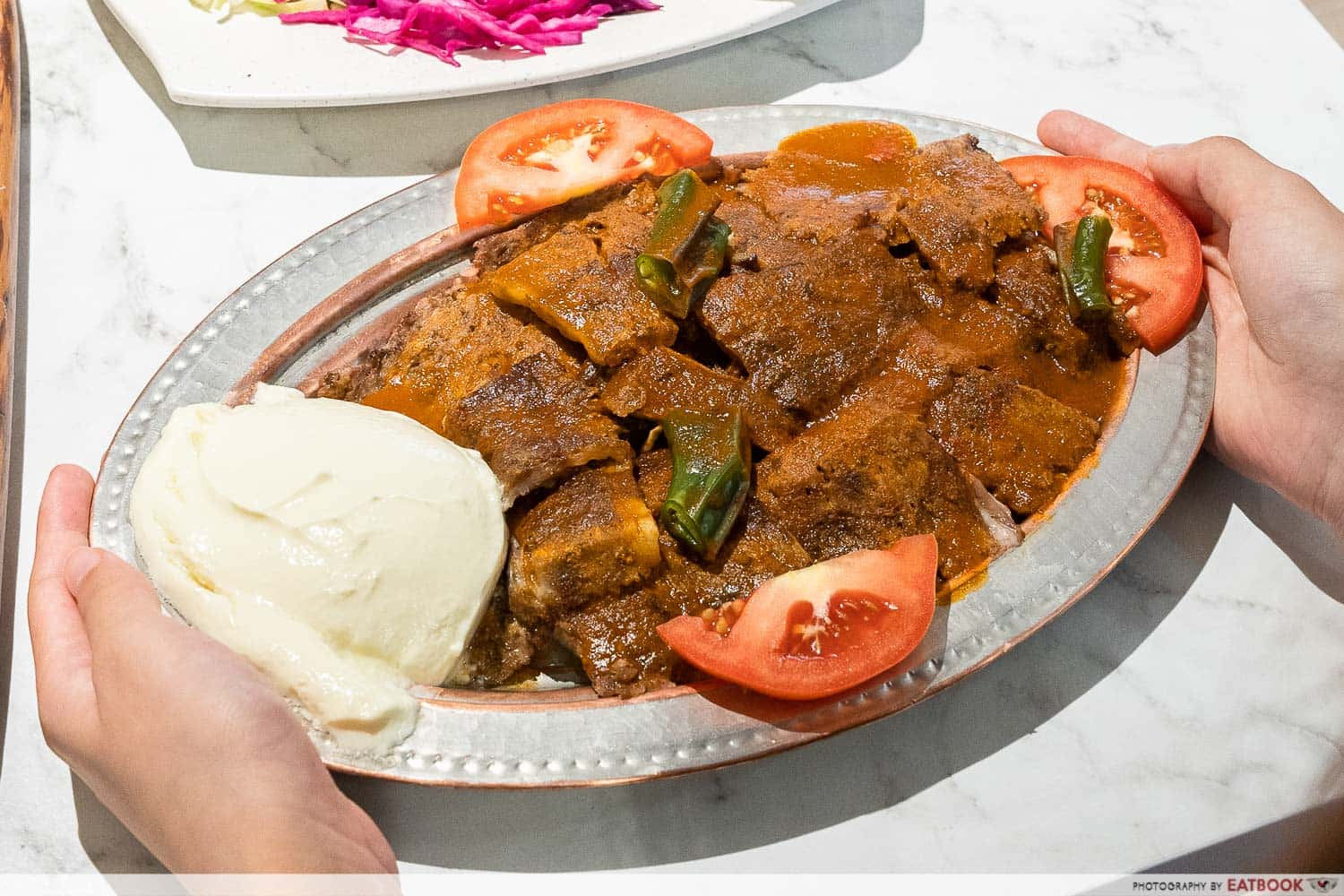 This crispy and cheesy delight can also be enjoyed together with the Lamb Iskender ($17.50) for a contrast. For a more substantial meal, choose the Rice Chicken ($12.50), which is a plate of Turkish long-grain rice served with chicken shavings and fresh salad vegetables.
Unit number: East Wing, #B1-105
Opening hours: Daily 11am to 9:30pm
Tel: 9296 5026
Website
---
Save up to 33% with Suntec+ Eats
---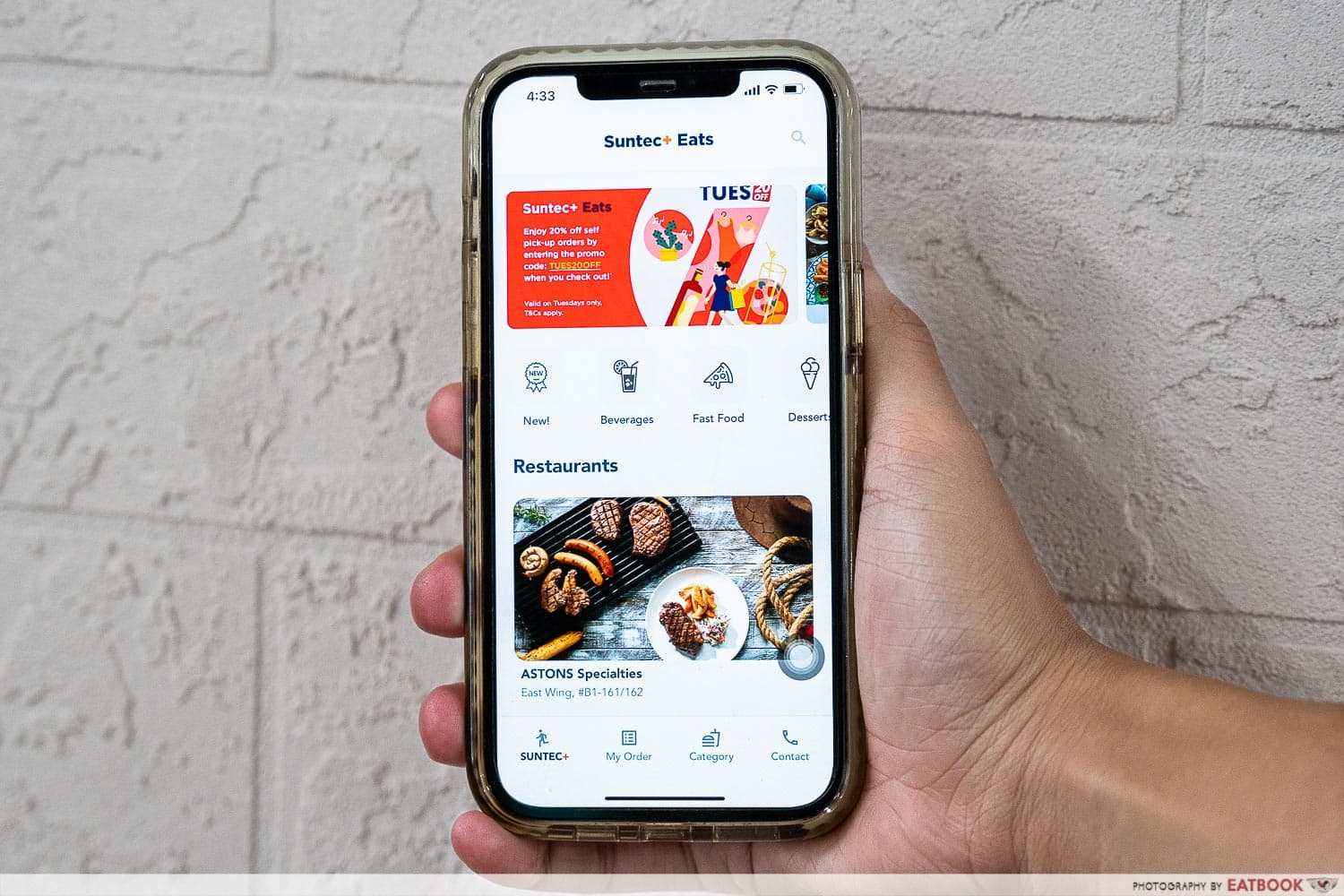 This June holiday, save up to 33% as you dine with Suntec+ Eats. From subs, to bubble tea, to pizza, Suntec+ Eats has got you covered with their wide selection of food. If you miss out on any of the June promos, then you should definitely keep an eye out for when July rolls by. 
As part of Suntec+ Eats' July Delights, diners can receive an additional 4,000 Suntec+ Points with a minimum spend of $20! As a bonus, this promotion is stackable with Wednesdays' Eats Special! New Suntec+ users can also enter "SUNTECEB" to receive a $5 Suntec City e-Voucher, while stocks last.
Photos taken by Kong Zu Yi.
This post was brought to you by Suntec City.