Sutachi is here at Chinatown
Update: Sutachi is now permanently closed.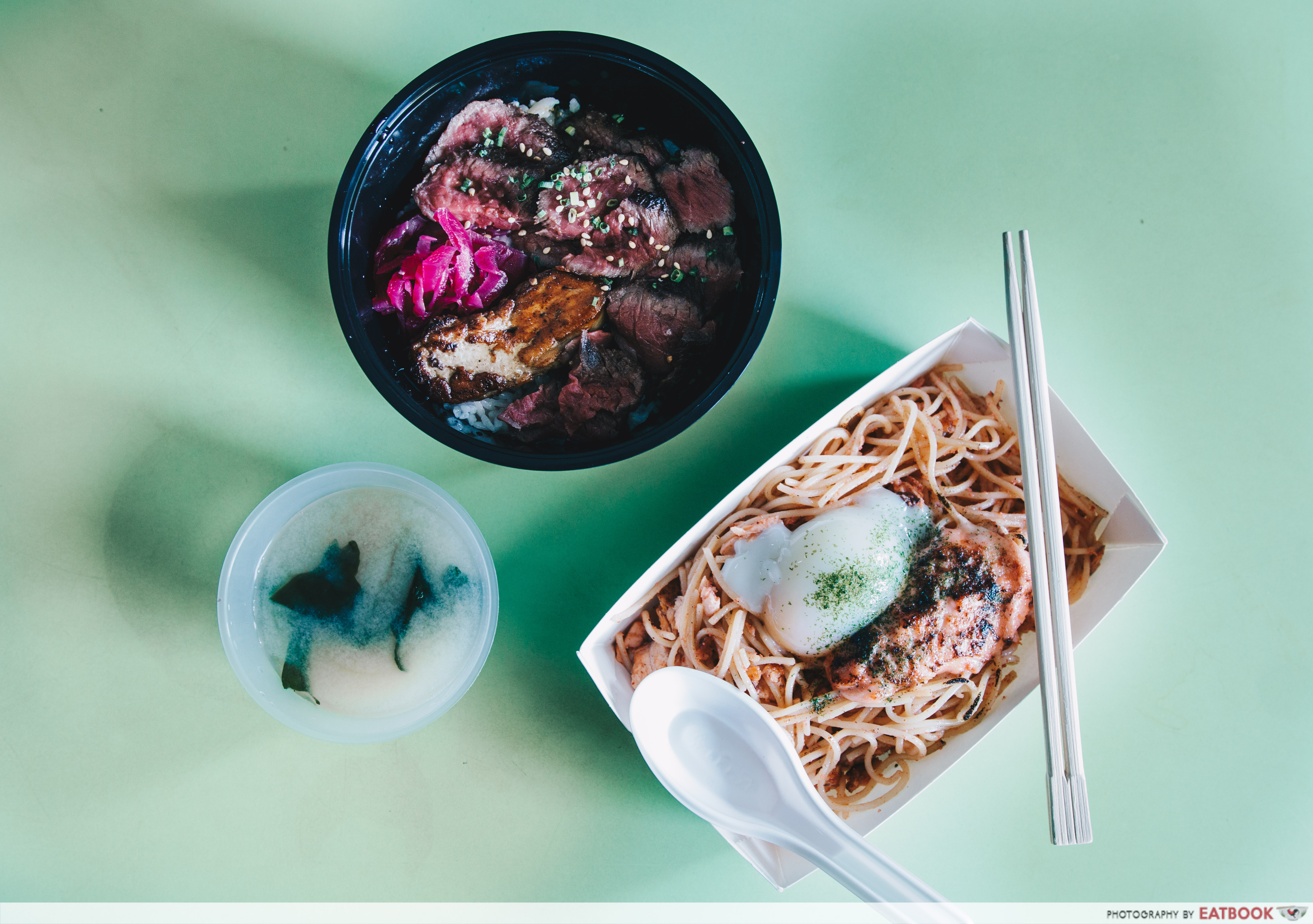 I was scrolling through #foodporn on Instagram one day when my finger came to rest on a very enticing photo of beef donburi. Thinking it was from a Japanese restaurant, I clicked on the picture to read the caption. Chinatown Complex? I squinted to make sure I was seeing the geotag correctly. My curiosity heightening, I decided to make a trip down to check out Sutachi for myself.
Sutachi opened in November last year. The friendly owners, Yu Ting and Alex, are young hawkerpreneurs in their early thirties. Classmates turned business partners, Yu Ting used to work in an Italian restaurant while Alex worked for a Japanese one. After discovering they both share a common goal of providing restaurant-quality food at affordable prices, they quit their jobs to invest in Sutachi- a 'Japanese-Italian hawker concept'.
Food at Sutachi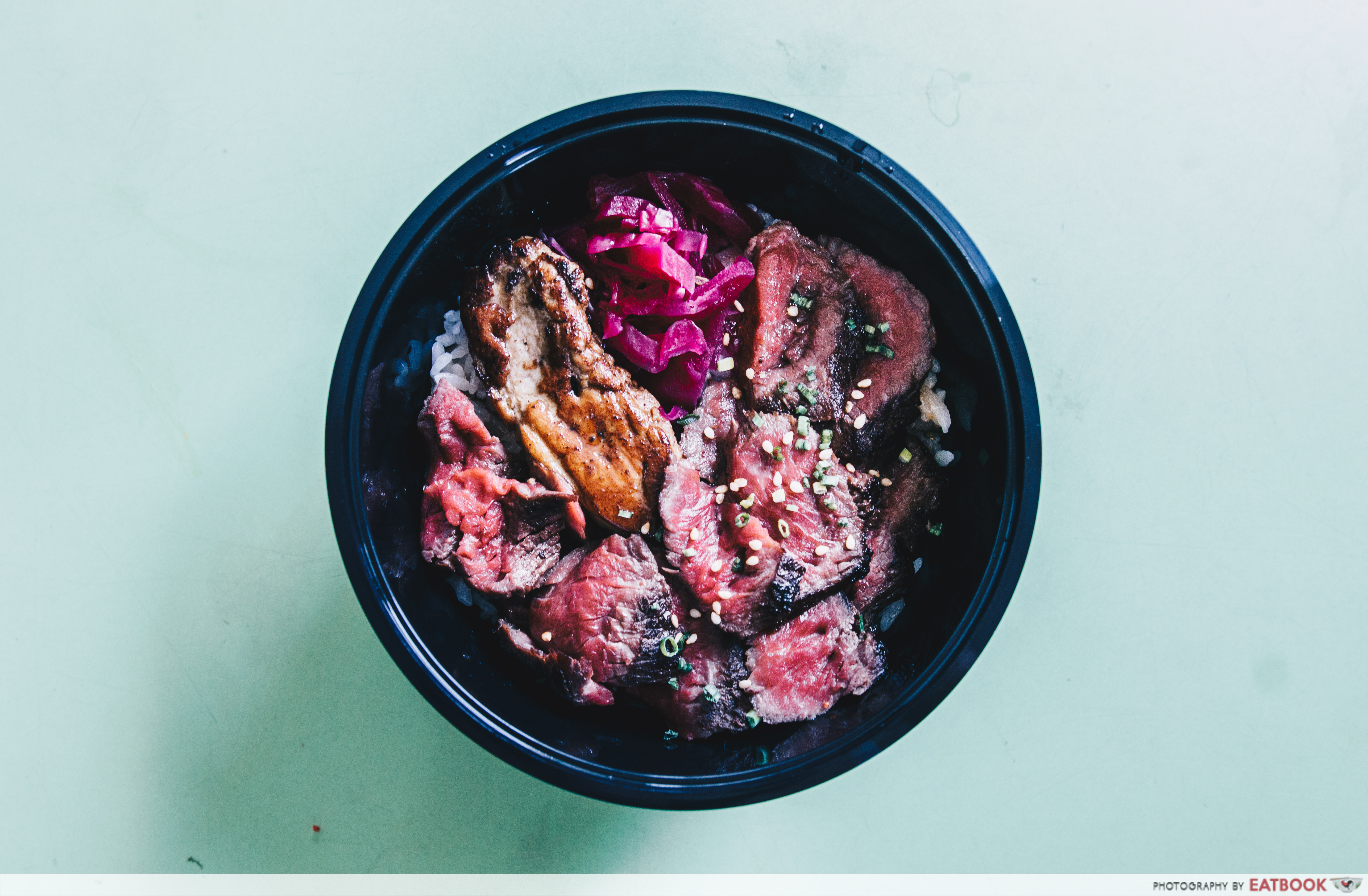 We couldn't resist ordering their Foie Gras Gyu Donburi ($19.50), a beef bowl with foie gras and pickles on the side. I've never been fond of pickles, but I have to admit that its purple colour did add a nice touch to the presentation. Each donburi also comes with a tiny bowl of miso soup.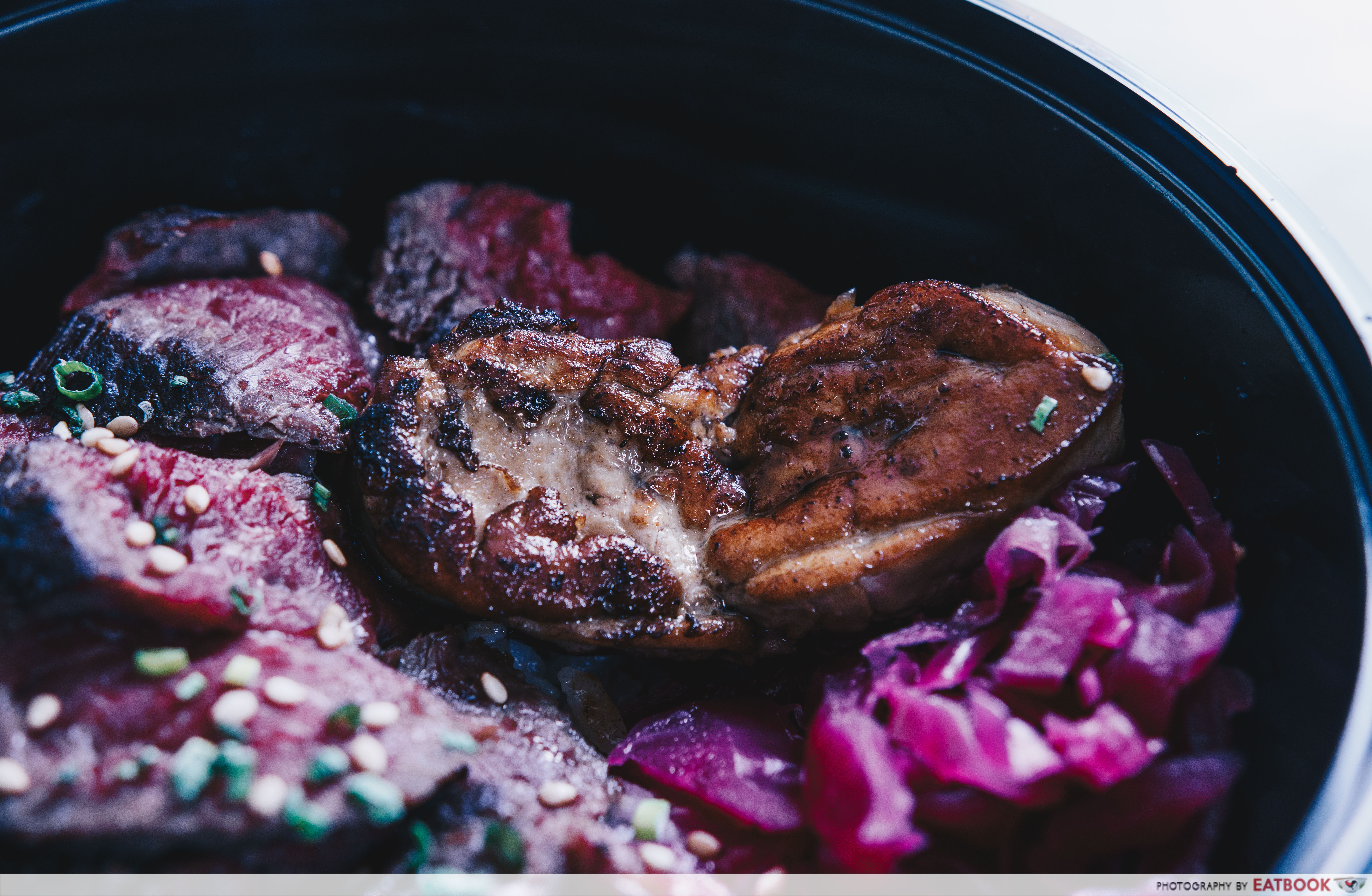 I hardly get to have foie gras because of how costly it can get, so this time, I dove straight in for the gold.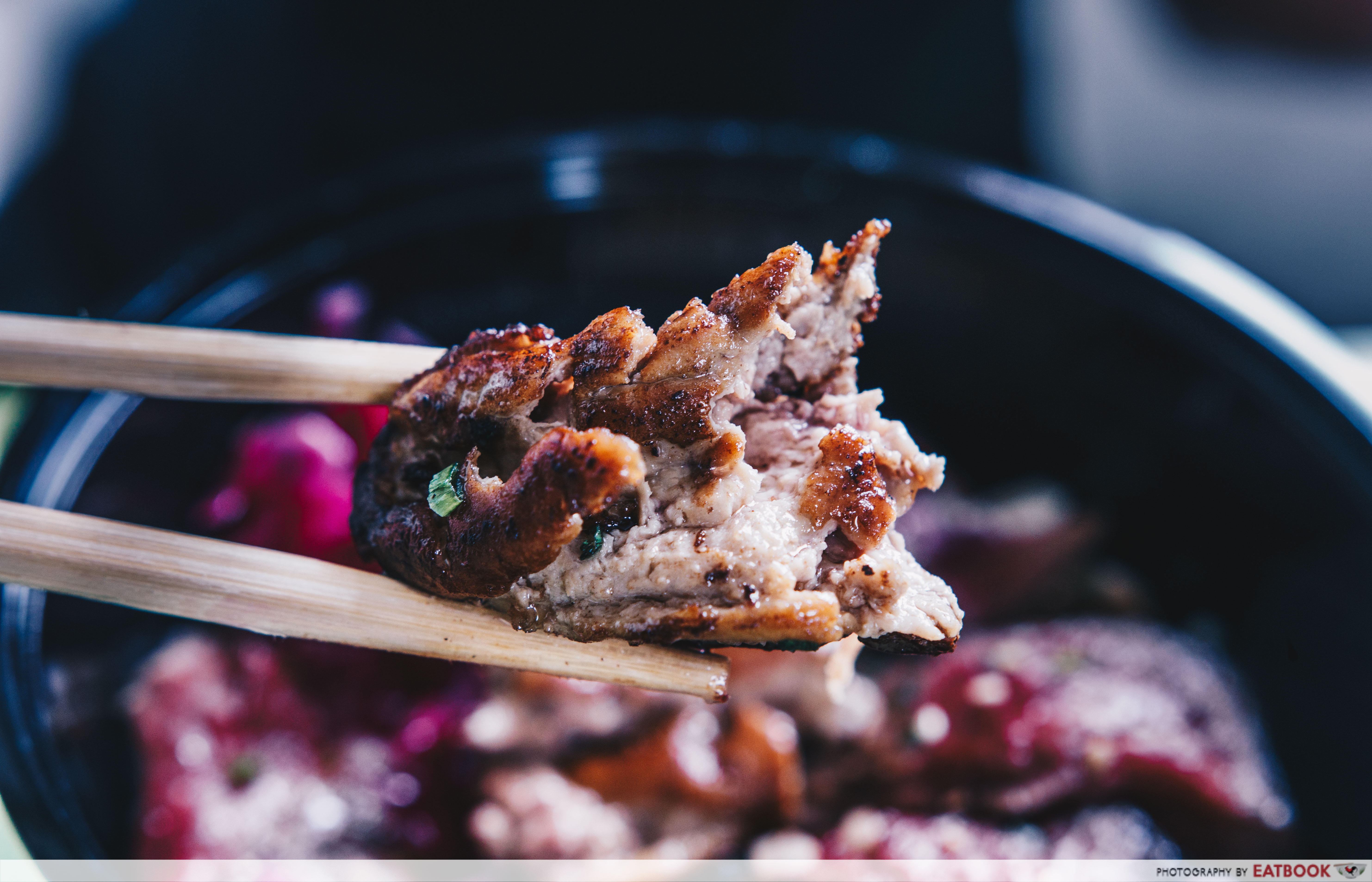 The foie gras was buttery and had a nice smoky taste to it. Like typical foie gras, this had a soft beancurd-ish texture as well. I made sure to savour it slowly in tiny bites. 
I was blown away by the beef slices! I expected them to be tough or too well done, but instead, they were very tender and succulent. They weren't overcooked at all. In fact, you can tell just by looking at the picture that there's still a little redness in the centre. It was also especially well-marinated and juicy. If you're looking to spend less than $10, I'd recommend getting their Gyu Donburi ($7.50), which is basically the same thing, except without the foie gras.  
Overall, if you're open to splurging a little on beef donburi with foie gras, I'd recommend Sutachi over more expensive places any day.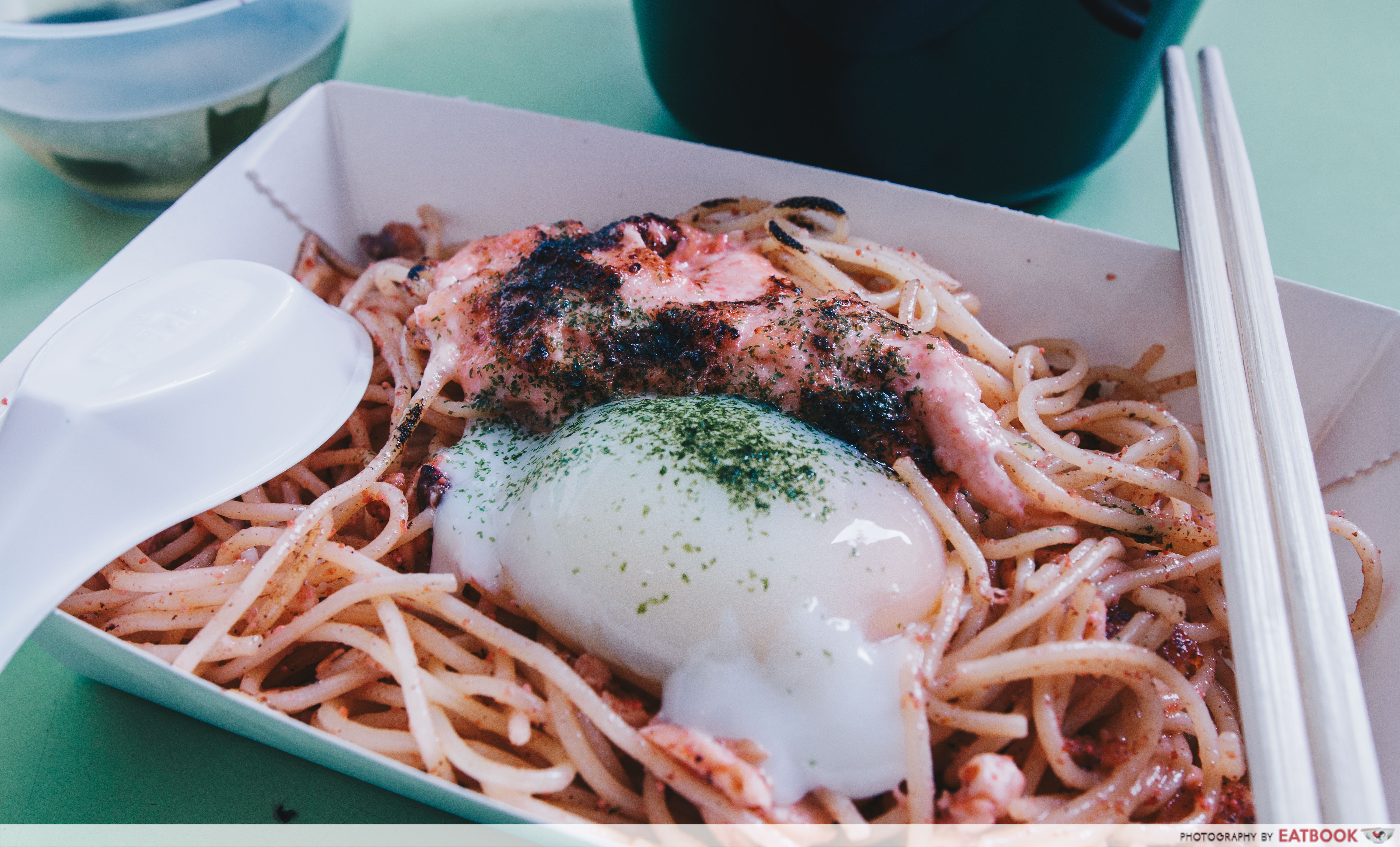 Next up was their Salmon Mentaiko Pasta ($7.50). I found this dish very reasonably priced. The last time I paid for Salmon Mentaiko Pasta at a Japanese restaurant, it cost me over $10. The portion here was quite large too.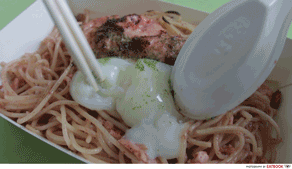 The pasta came with a poached egg and a generous dollop of mentaiko sauce on top. There were also chunks of salmon mixed into the noodles. We couldn't wait to break the gooey egg and watch the runny yolk flow into the pasta.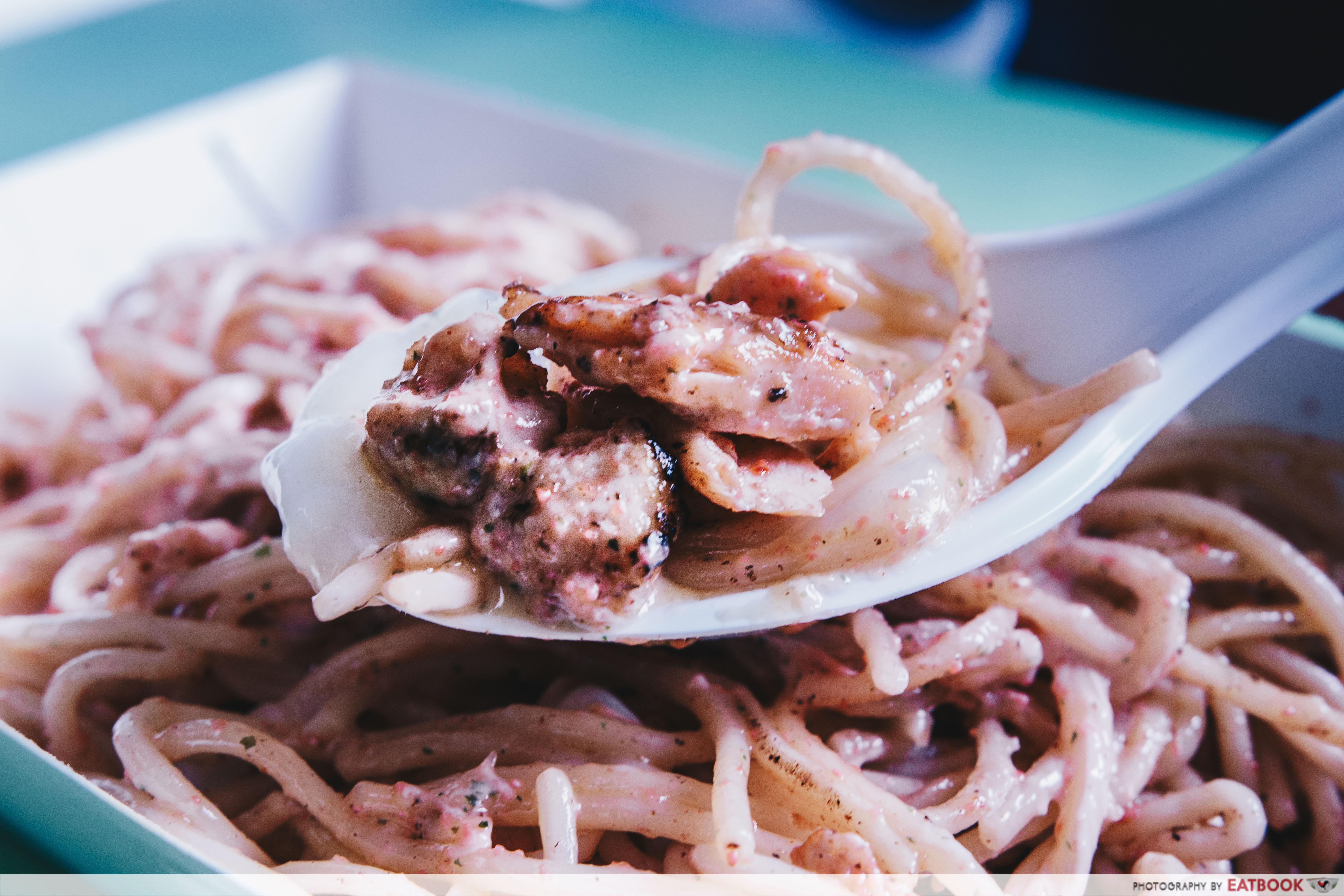 The mentaiko sauce had been torched on top, so after mixing it into the noodles, it gave the pasta a creamy, smoky taste. The pieces of salmon were also well-charred and, doused in mentaiko sauce, did not give off a fishy aroma.
Ambience at Sutachi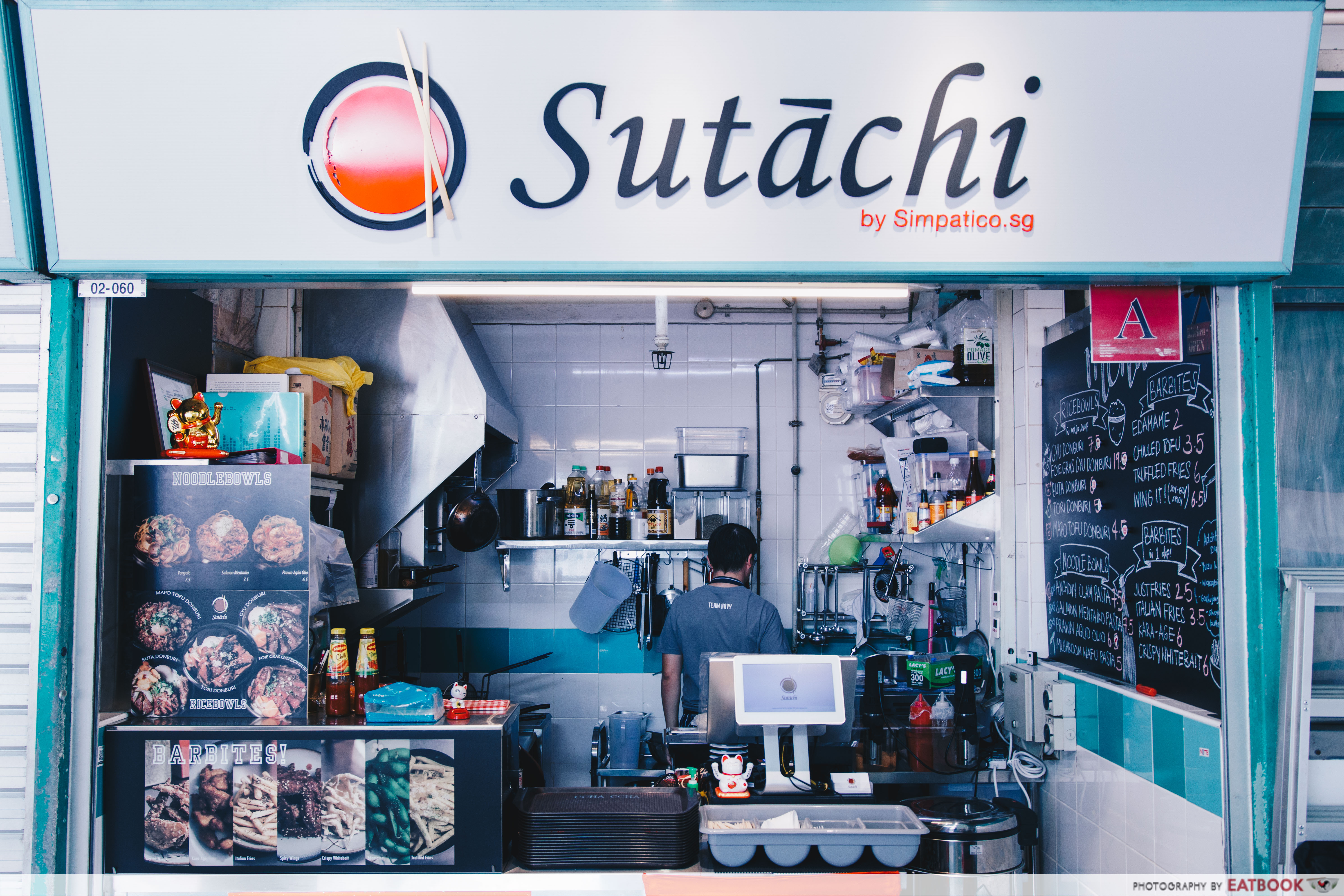 It might be quite difficult to locate Sutachi in the giant maze that is Chinatown Complex. We found Sutachi rather tucked into a corner of the hawker centre, but there was comfortable natural lighting there and it was also very windy. In addition, the stall's interior appeared neat and clean. Yu Ting, who managed the counter, was very friendly and took my order with a warm smile.
I found the menu they positioned on the wall rather aesthetically pleasing too. They sell a variety of other rice bowls and noodle bowls, including bar bites with special dipping sauces such as Wasabi Mayo, so I'll be sure to try them the next time I return. For special periods, they also sell interesting dishes such as Black Pepper Crab Pasta ($5.50) and Squid Ink Pasta ($6).
The verdict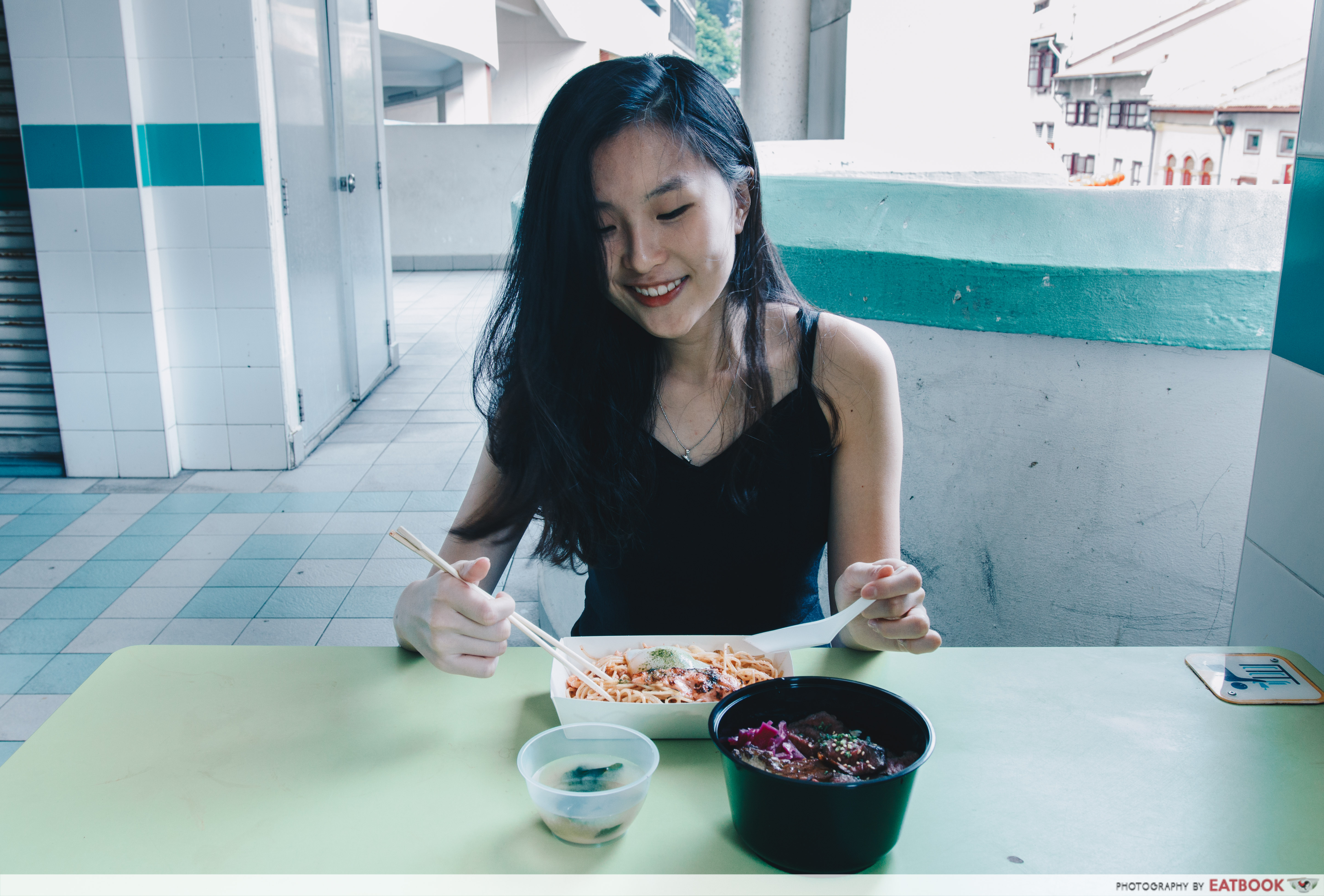 This was one of the most hearty meals I've had in a while. I was really impressed by how Alex and Yu Ting are able to create such rich and flavourful dishes under a budget! I truly salute them for their efforts in providing the masses with more affordable atas meals and wish them all the best in their business.
If you love donburi, check out this list of affordable donburi. Alternatively, you may like to visit Woo Ji Cooked Food, which sells laksa at $2 and is located just around the bend from Sutachi!
Address: 335 Smith Street, #02-060, Chinatown Complex Market & Food Centre, Singapore 050335
Opening hours: Mon 11:30am to 2:30pm, Tue-Sat 11:30am to 2:30pm, 6pm to 9:30pm
Tel: 9785 1382
Website
This is an independent review by Eatbook.sg.
Summary
Pros
– Tasty food
– Affordable
– Nice food presentation
Cons
– Hard to locate within the hawker centre
Recommended dishes: Foie Gras Gyu Donburi ($19.50), Salmon Mentaiko Pasta ($7.50)
Operating hours: Mon 11:30am to 2:30pm, Tue-Sat 11:30am to 2:30pm, 6pm to 9:30pm
Address: 335 Smith Street, #02-060, Chinatown Complex Market & Food Centre, Singapore 050335