Syohachi Wagyu Hamburg at One Raffles Place
When I heard the pitch for Syohachi Wagyu Hamburg, where sandwiches stuffed with Japanese A5 wagyu beef were priced under $10 nett, they had my undivided attention.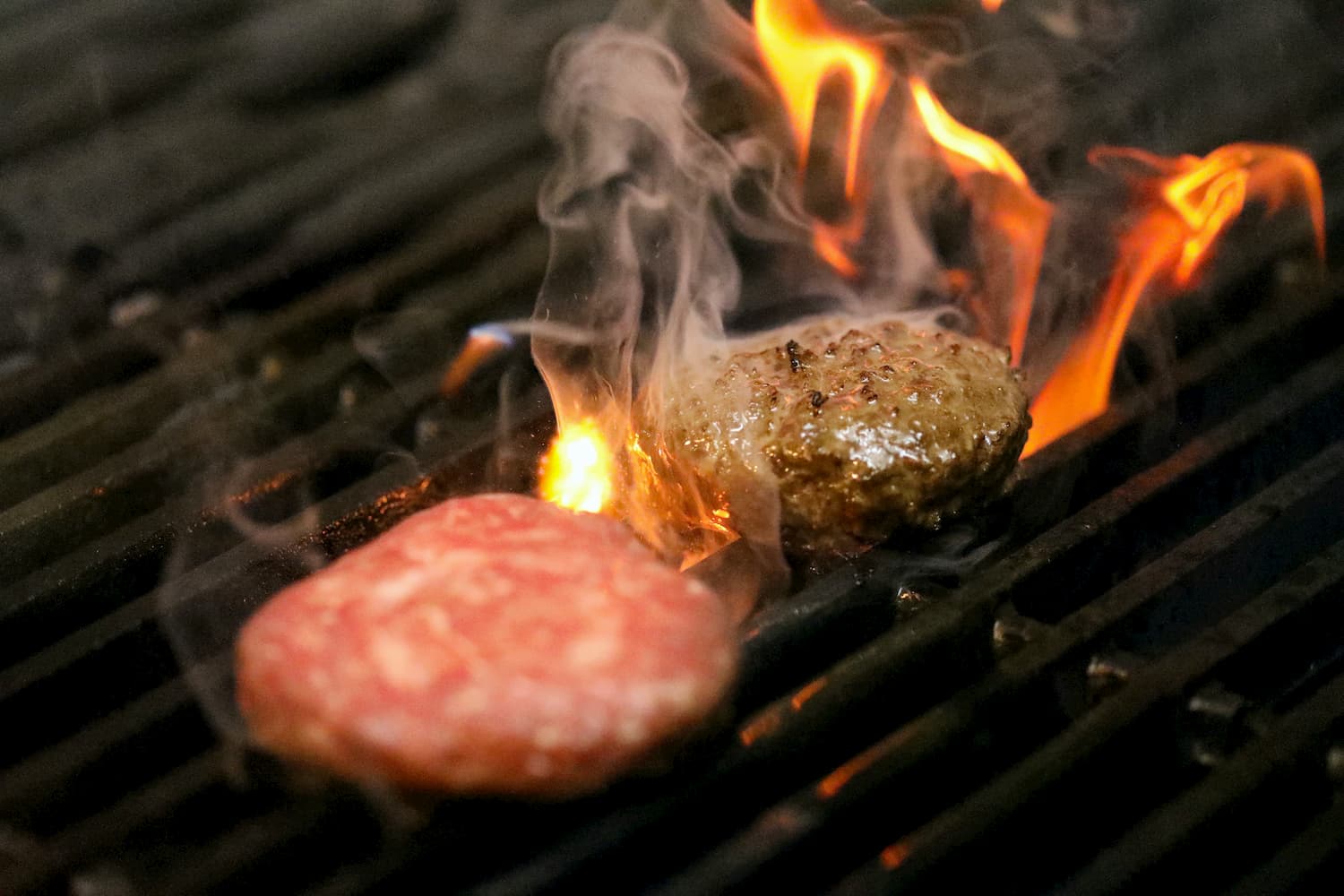 Image credit: Syohachi Wagyu Hamburg
Syohachi Wagyu Hamburg is a casual dining offshoot of the Hong Kong-based Syohachi Yakiniku restaurant. For those who don't know, A5 is the most premium wagyu grade there is. The folks who run the eateries have exclusive dibs on fine A5 Japanese wagyu cuts because of a longstanding partnership with an award-winning cattle farm in Miyagi, hence the prevalence of this prized beef on their menu.
10 1-For-1 Deals At One Raffles Place Including Gongcha, Hotpot Sets And Marks & Spencer Ice Cream
Located at One Raffles Place, Syohachi Wagyu Hamburg offers affordable hamburg steaks and sandwiches all day long. For example, sandwiches with wagyu patties go for just $7.70 there, which is a bargain in every language.
Being a sucker for wallet-friendly wagyu, and curious to see whether the quality matched the price, I braved the Raffles Place lunch crowd for the tasting.
Food at Syohachi Wagyu Hamburg
The mechanics of the menu at this eatery are a little confusing. Depending on the time of day you arrive, the menu changes slightly, so do check their Facebook page for the rundown.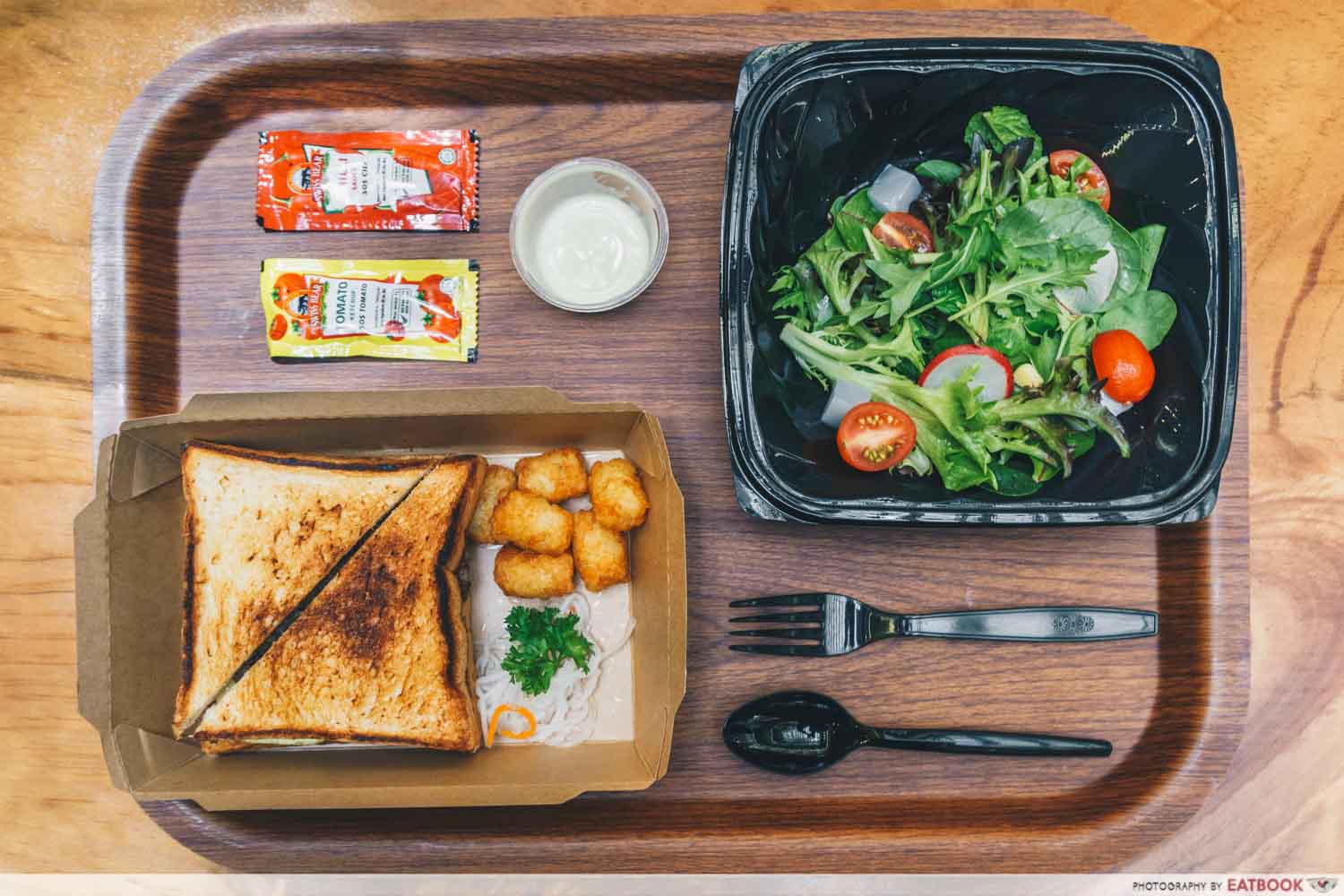 For breakfast, which runs between 8:30am to 11:30am, I highly recommend the Toasties, a.k.a toasted sandwiches. The star of the show is the Syohachi Japanese A5 Wagyu Beef Toastie ($7.70 ala carte, $10.70 in a set), where two thick slices of toasted white bread hug a 100% A5 wagyu patty. The charbroiled patty comes to the table glistening, and a lot of the beef's fat gets soaked into the buttered bread slices. You can amp up your sandwich with add-ons like honey-baked ham, cheddar cheese, or an omelette, all at $1 each. Definitely opt for both egg and cheese, as you get a substantial, indulgent breakfast in return.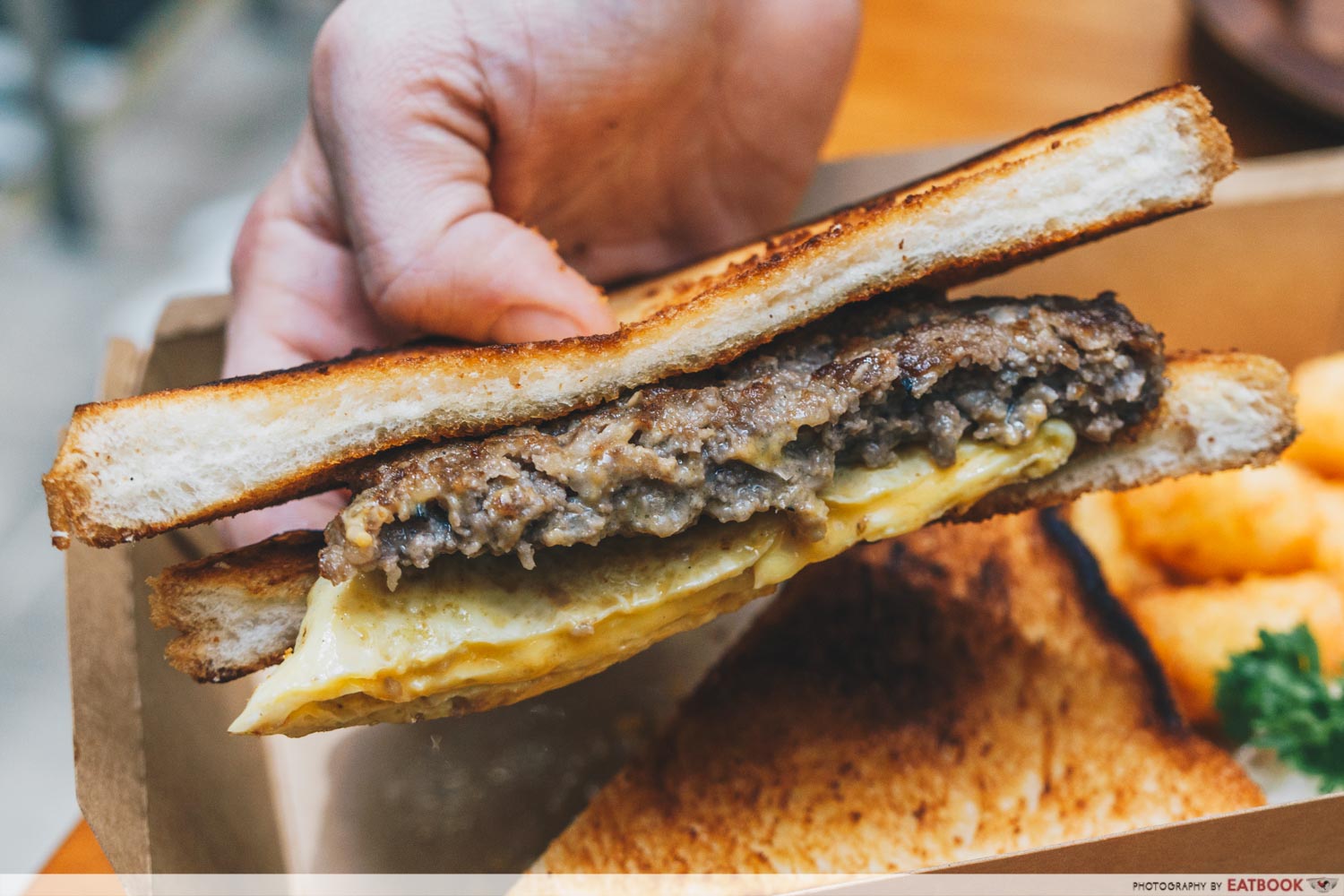 The bread on our wagyu sandwich was toasted crisp, contrasting the soft combination of egg, melted cheese, and wagyu beef. The beef itself was tender, melt-in-your-mouth quality, though it could do with a lashing of pepper. The Japanese-style omelette and cheese did bring on a fair amount of salt, though. While I was a massive fan of how savoury the melted cheddar was, a friend commented that it was just a touch too much.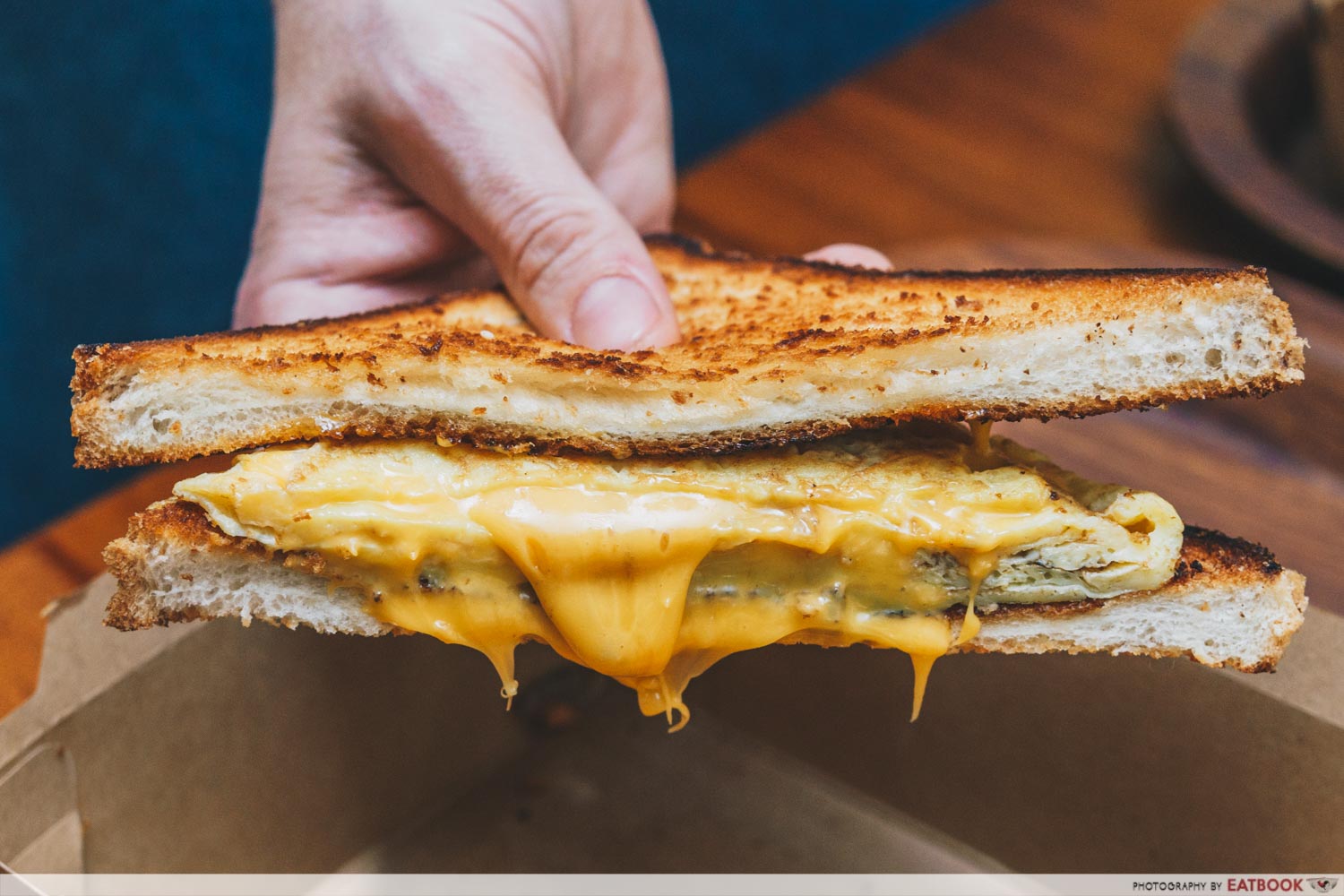 Apart from this sinful treat, the breakfast menu also comes with two meatless options. The Japanese Egg Omelette and Cheddar Cheese Toastie ($6.50 ala carte, $9.50 in a set) features the same molten cheese cooked within a fluffy omelette. The lack of beef makes it a touch lighter, because not everyone wants to start their morning busting their daily fat intake, nor does everyone eat beef.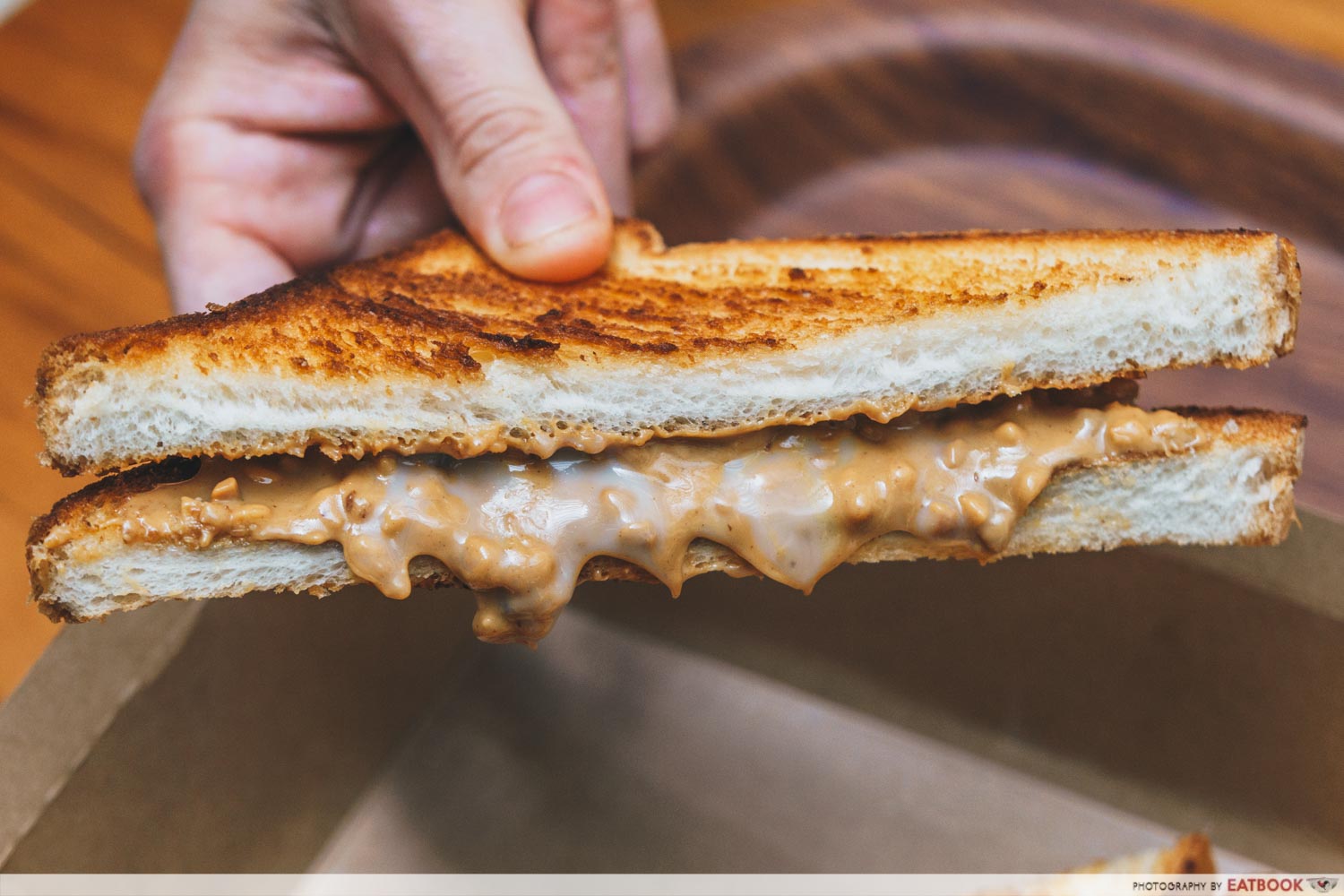 There is also a sweet choice, the Chunky Peanut Butter with Condensed Milk Toastie ($5 ala carte, $8 in a set). I had high hopes for this, thinking that it would remind me of my favourite Hong Kong breakfast staple, but the peanut butter was rendered just a touch too oily for my liking, thanks to the heaps of butter slathered on the toast.
Korio Review: Brooklyn-Inspired Brioche Donuts And Grilled Cheese Toasts At CBD
Opt for a set so you have a more rounded meal, as your order will be accompanied by a generous Japanese garden salad, tater tots, and Japanese pickles. An additional $1.50 entitles you to a drink of your choice, from water to soft drinks, coffee or tea.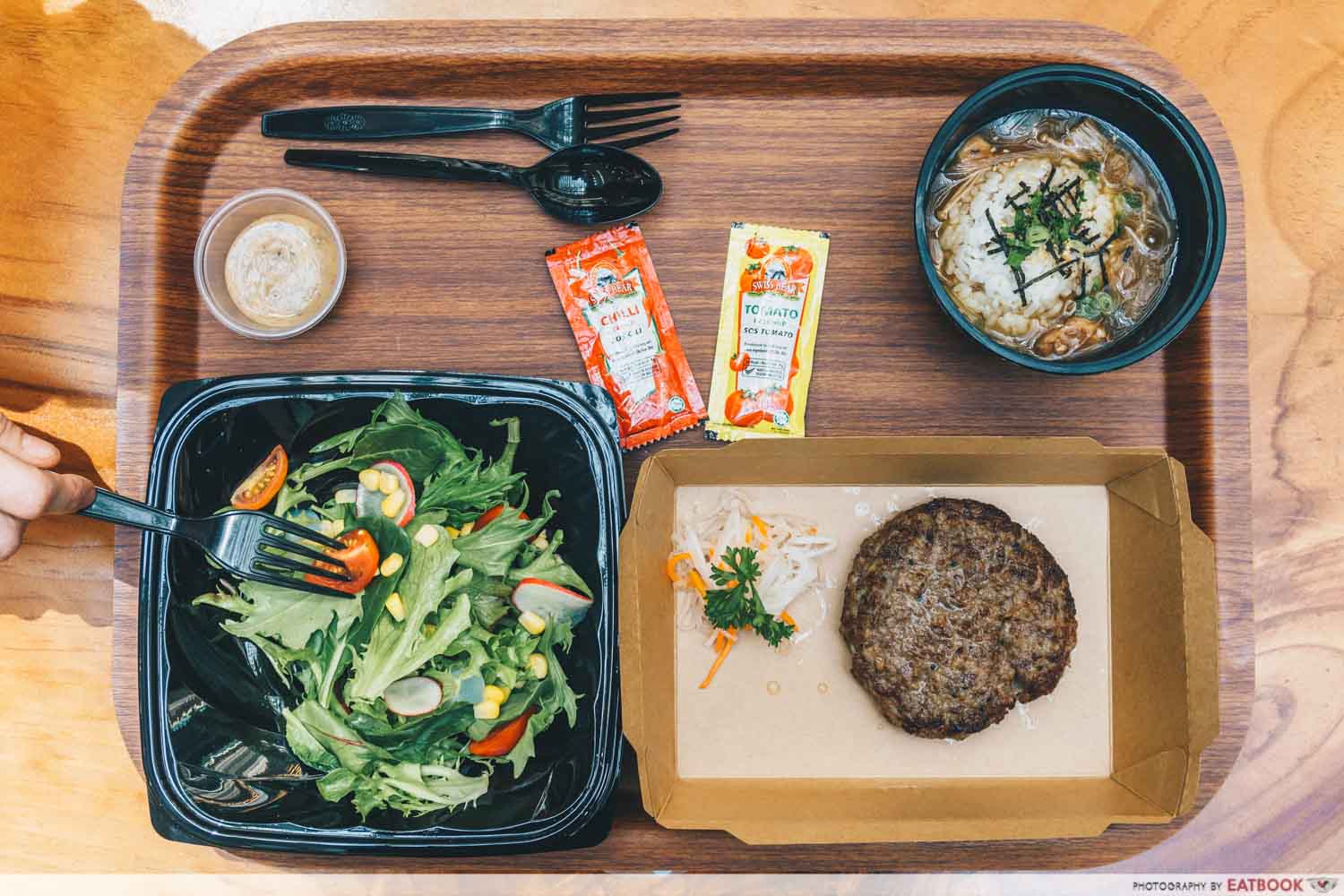 For lunch, afternoon tea, and dinner, between 11:30am to 8:30pm, the Japanese A5 Wagyu Hamburg Steak comes on the menu. Only sold in a set for $16.50, every portion spotlights a wagyu patty brimming with fat.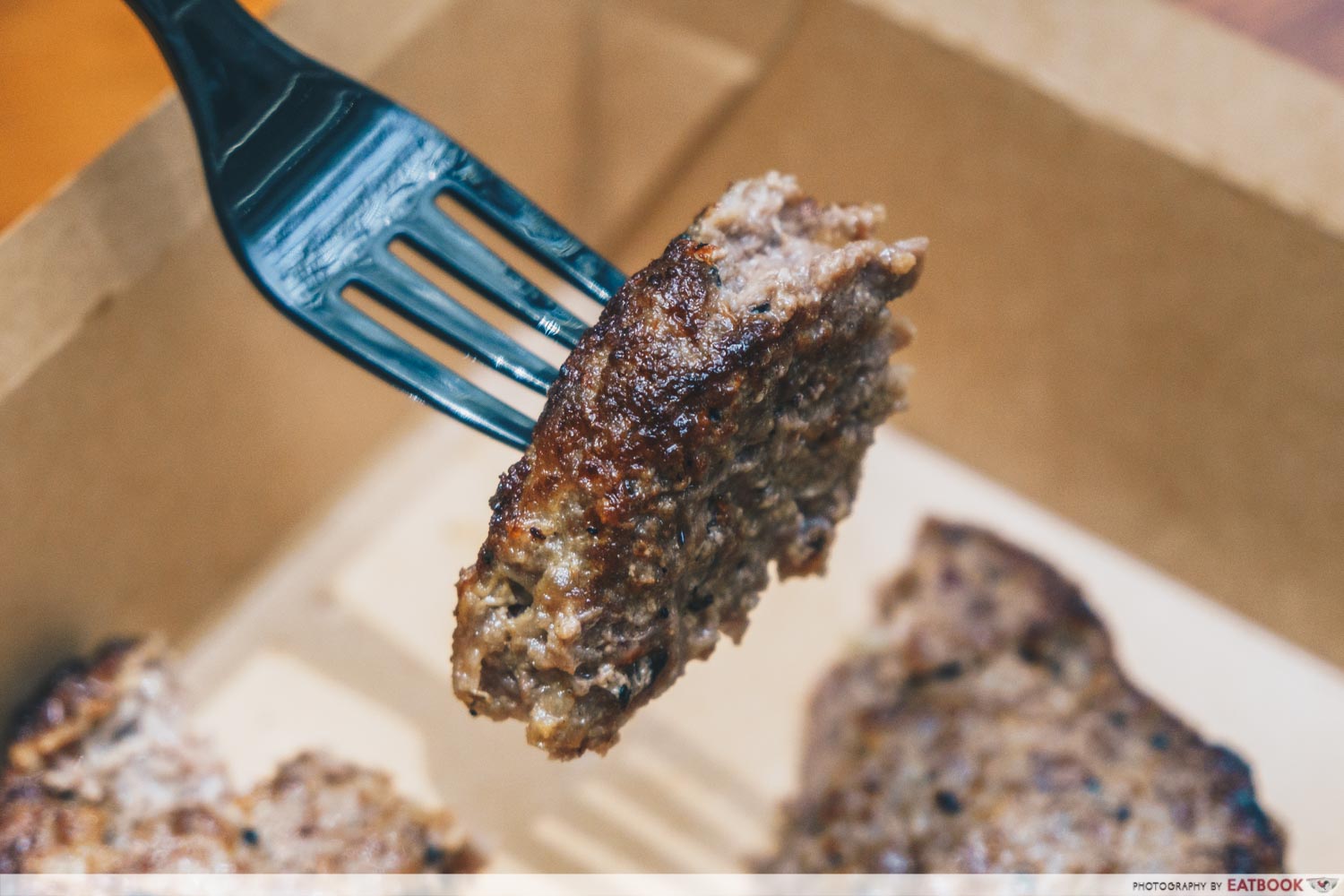 Don't expect bite, the patty was tender on both the fork and palate, dissolving with a single chew. Some caveats: eat this while it's still hot, as I was cautioned that the beef can get drier once cooled. I also wished the serving were less spartan, presentation-wise.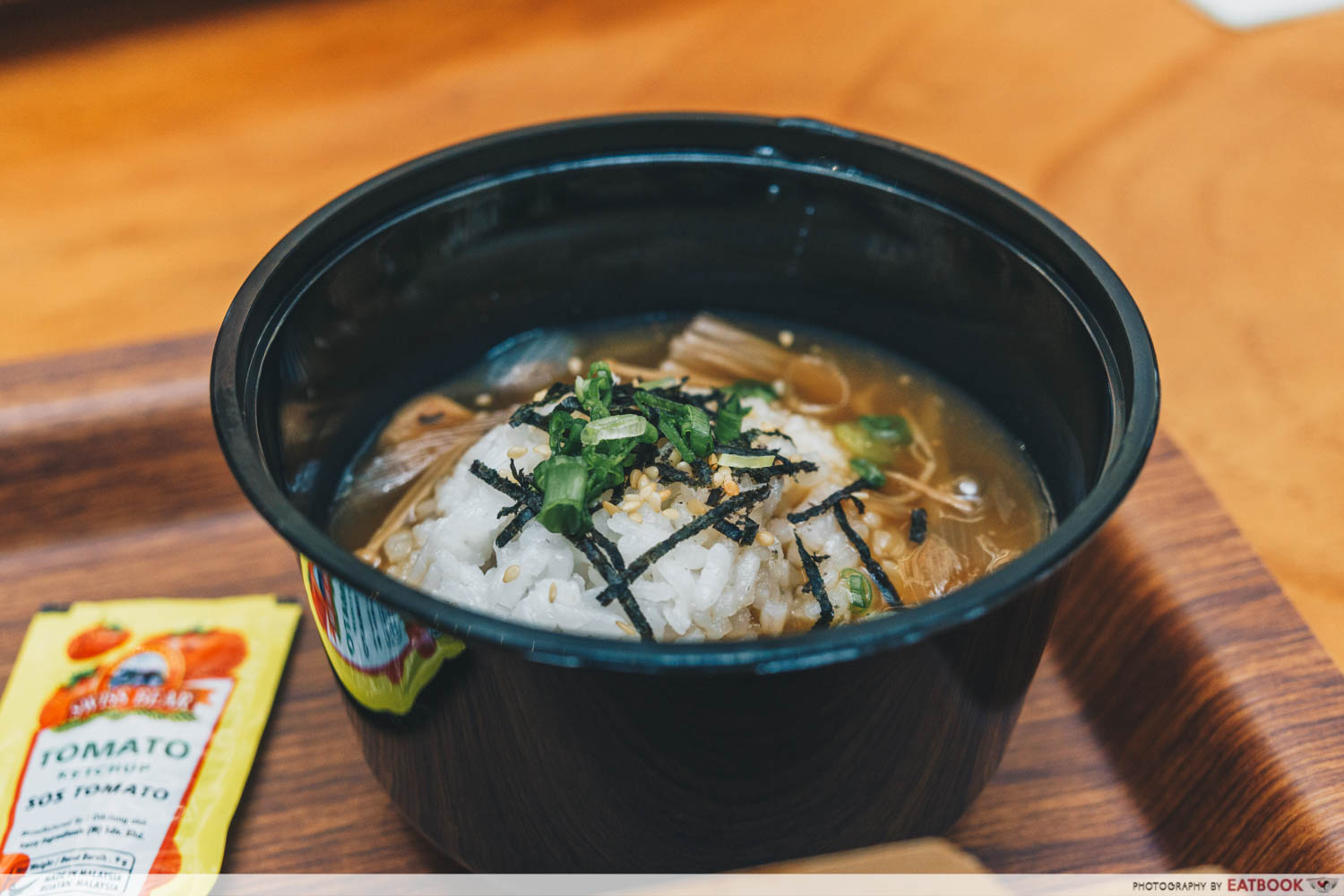 A bowl of Japanese pearl rice drenched in hot housemade gravy accompanied the set, as well as a garden salad. The rice bowl was a tad peppery, distinctly herbaceous, and contained multiple types of mushrooms, from shiitake to enoki.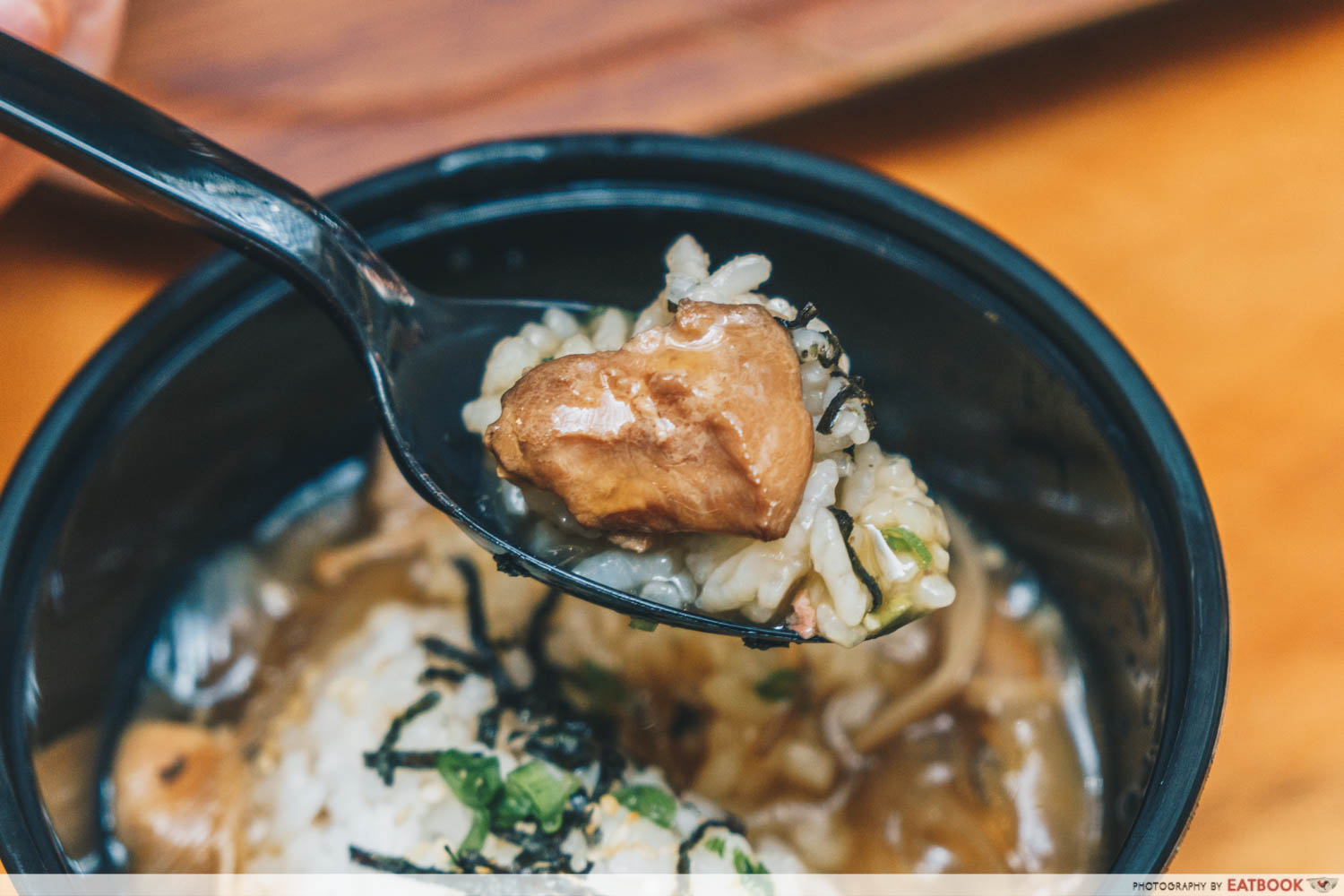 Ambience at Syohachi Wagyu Hamburg
Parked just as you enter One Raffles Place, Syohachi Wagyu Hamburg's casual eatery is full of natural light, great for unwinding at over a meal, especially if you're cooped in a nearby office. The space seats 25 people comfortably with social distancing measures in place too.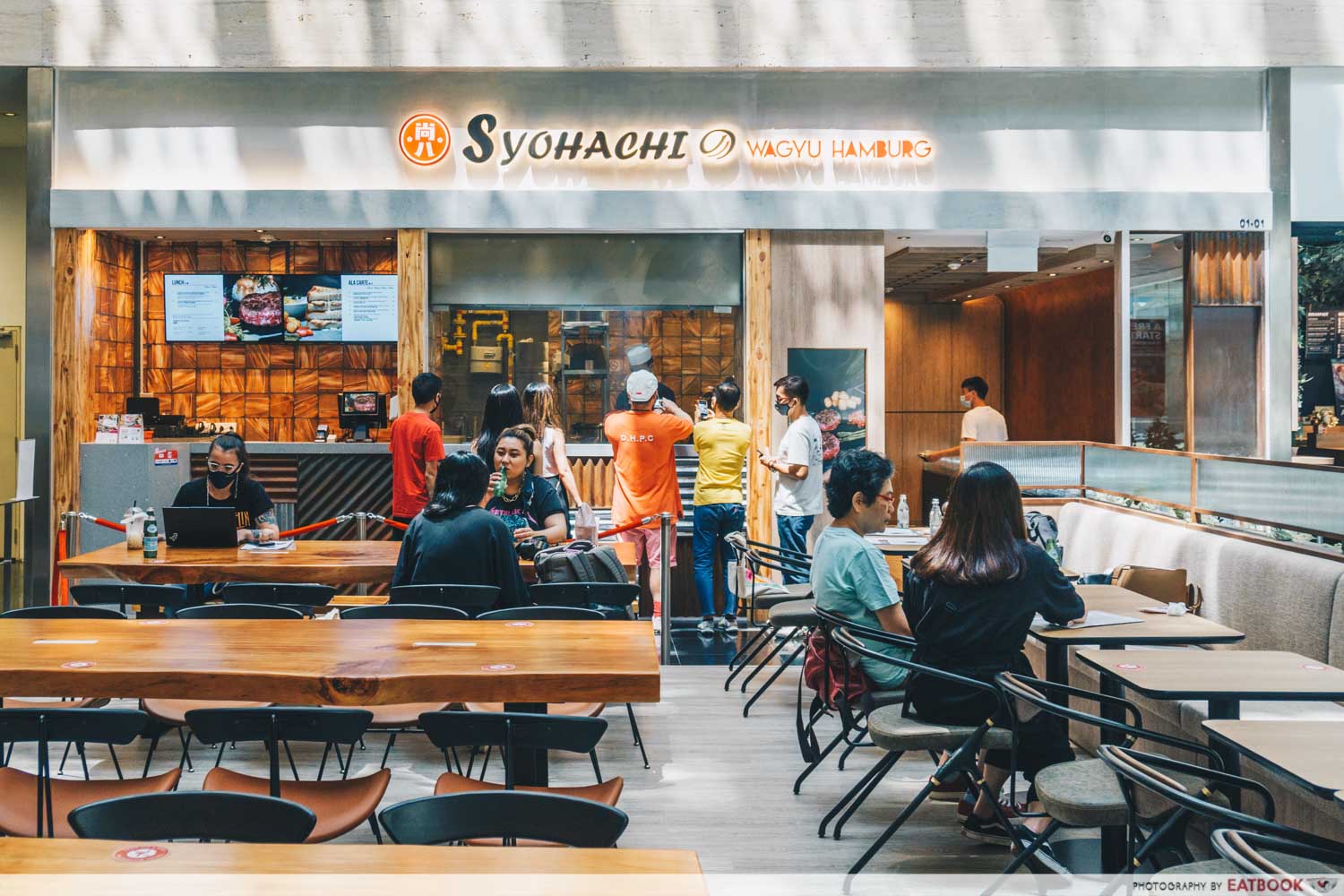 Conveniently located right outside the Raffles Place MRT exit, the restaurant is not hard to find, even if you don't work in the area.
The verdict
I'd definitely recommend trying their Toasties if you're in the vicinity, especially if you're a wagyu fan looking to save a buck. The menu is simple, and you definitely get what you pay for with the price as well— Syohachi Wagyu Hamburg is no fuss, no frills, even though it offers premium beef.
For more affordable wagyu beef in Singapore, check out our full review of Wagyu Bites by Aburi-ya, where wagyu burgers go for less than $20.
Wagyu Bites Review: Wagyu Burgers In Boat Quay That Won't Burn A Hole In Your Wallet
Address: 1 Raffles Place, #01-01, One Raffles Place Shopping Mall, Singapore 049616
Opening hours: Daily 8:30am to 8:30pm
Tel: 6223 0755
Website
Syohachi Wagyu Hamburg is not a halal-certified eatery.
Photos taken by Hay Thi.
This was a media tasting at Syohachi Wagyu Hamburg.
Syohachi Wagyu Hamburg Review: Japanese A5 Wagyu Hamburgs And Sandwiches From $7.70 At Raffles Place
Syohachi Wagyu Hamburg Review: Japanese A5 Wagyu Hamburgs And Sandwiches From $7.70 At Raffles Place -

7/10
Summary
Pros
– Affordable Japanese A5 wagyu beef
– Good service
– Delicious toasties
Cons
– Cheese could be too salty for some
– Oily Peanut Butter Toastie
– Prone to CBD lunch crowd
Recommended dishes: Syohachi Japanese A5 Wagyu Beef Toastie ($7.70), Japanese Egg Omelette and Cheddar Cheese Toastie ($6.50)
Opening hours: Daily 8:30am to 8:30pm
Address:1 Raffles Place, #01-01, One Raffles Place Shopping Mall, Singapore 049616