Takagi Ramen in Eastpoint Mall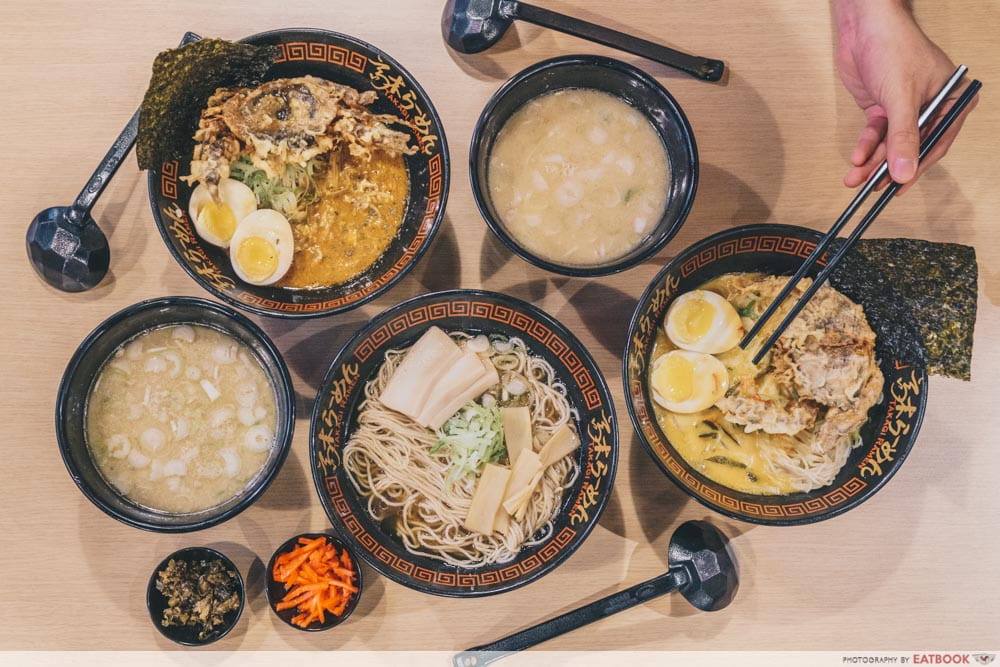 With seven outlets islandwide, Takagi Ramen continues their expansion towards the east side of Singapore with their eighth outlet opening soon in Eastpoint Mall. This outlet will be open 24/7, so you can get your ramen fix at any time of the day or night! 
Bowl & Grill Simei Review: Customisable Chicken Chop And Truffle Mushroom Bowls From $5.50 At Simei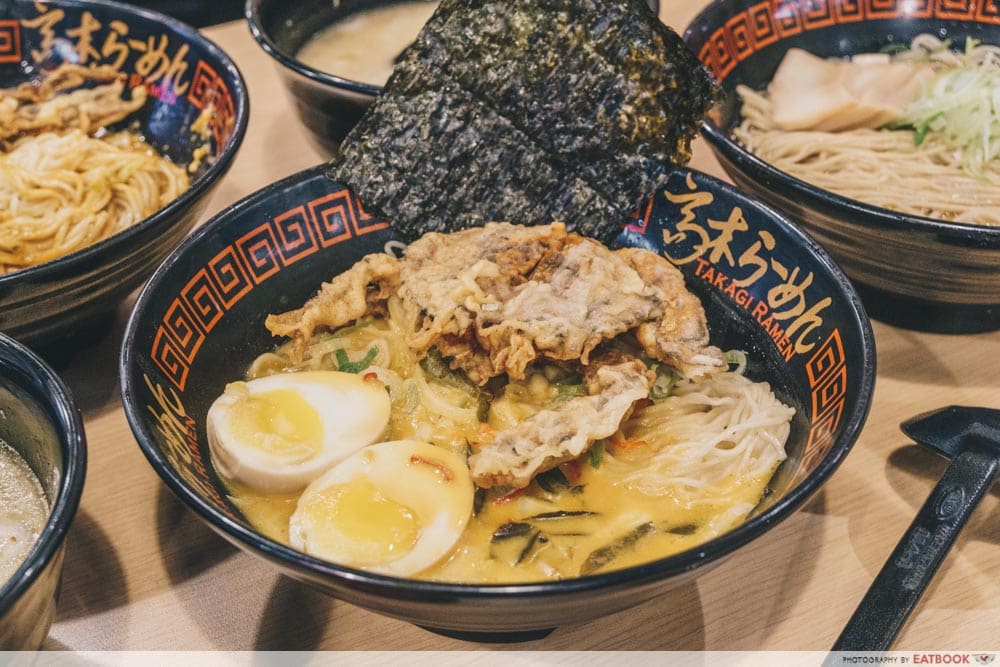 Following the ongoing trend of adding salted egg yolk to everything, Takagi Ramen has a unique Salted Egg Soft-Shell Crab Ramen ($12.80). Hakata-style noodles are doused in a flavourful salted egg yolk sauce, which goes well with the deep-fried soft-shell crab. The al dente noodles are topped with a jammy soft-boiled egg and a handful of spring onions. 
Another dish with a local twist is the Chilli Crab Soft-Shell Crab Ramen ($10.90). Just like the salted egg yolk ramen, this dish comes with a whole crispy soft-shell crab. Drenched in a sweet-spicy chilli crab sauce, you will find bits of egg white as well, mimicking the actual chilli crab dish.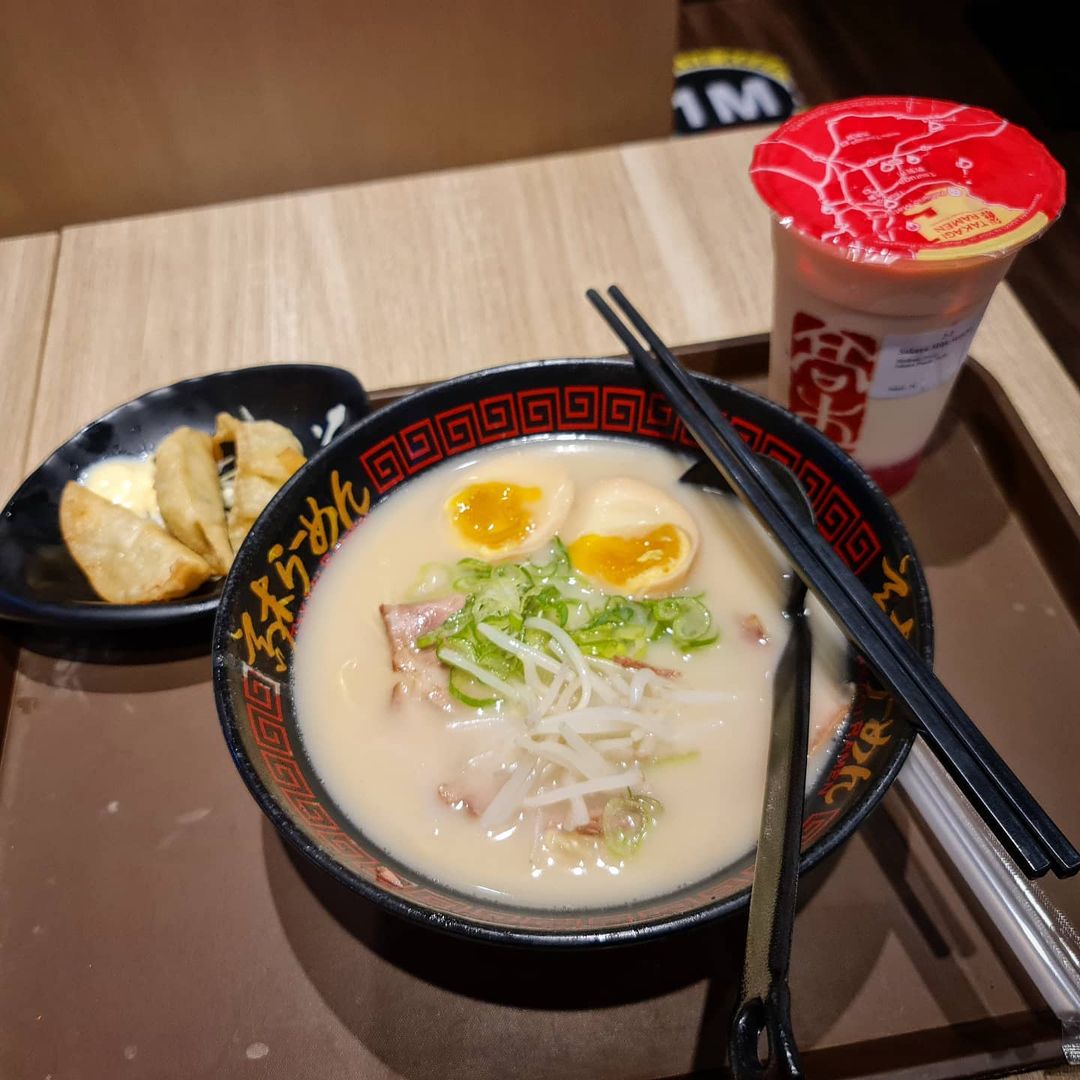 Image credit: @peggy17688 
If you're not feeling too adventurous, go for the classic Takagi Ramen ($6.90), featuring a light, yet hearty pork bone broth. The bowl of noodles is finished with thinly sliced chashu and green scallions, to complete this comforting dish.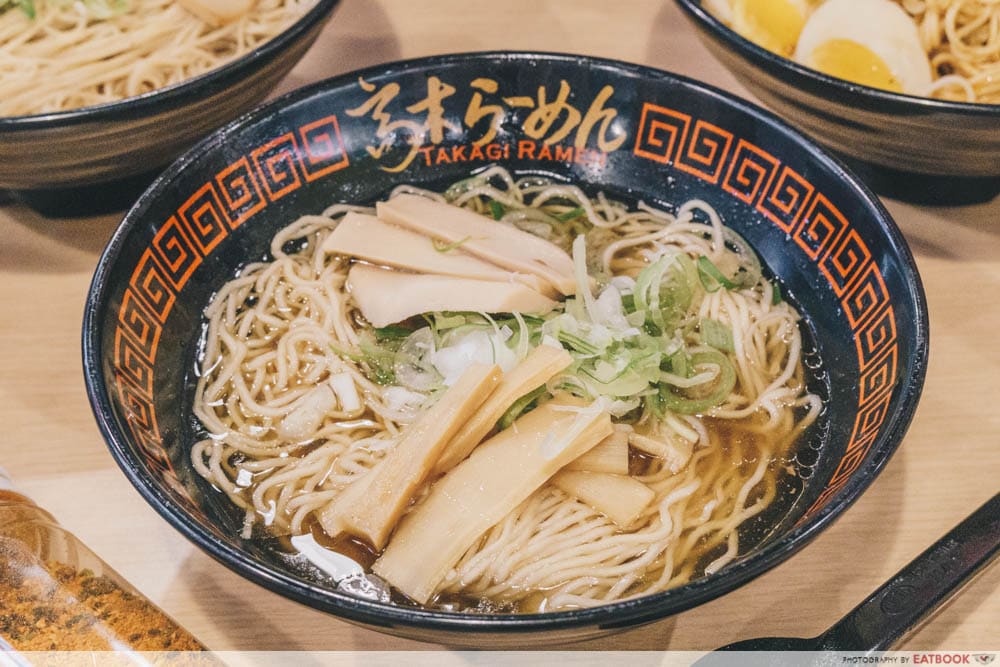 For those who aren't into tonkotsu ramen, Takagi has Awabi Shoyu Ramen ($7.80). The broth is made with a mix of pork essence and shoyu, giving it a sweet yet savoury flavour. Juicy pieces of mock abalone, boasting a chewy and succulent bite, replace regular chashu. 
The exact date of opening has not been confirmed, but keep a lookout for more updates on their Facebook page. 
10 Simei Food Places Serving Tom Yam Bee Hoon And Black Sesame Pancake
For more food in the area, check out our list of 10 Simei food places for black sesame pancakes, tom yum bee hoon and more. If not, there is also our Bowl & Grill review, with affordable chicken chops and truffle mushroom bowls! 
Adress: 3 Simei Street 6, #01-31, Eastpoint Mall, Singapore 528833
Opening hours: Daily 24 hours
Website