Tampines Night Bazaar 2023 returns with pasar malam eats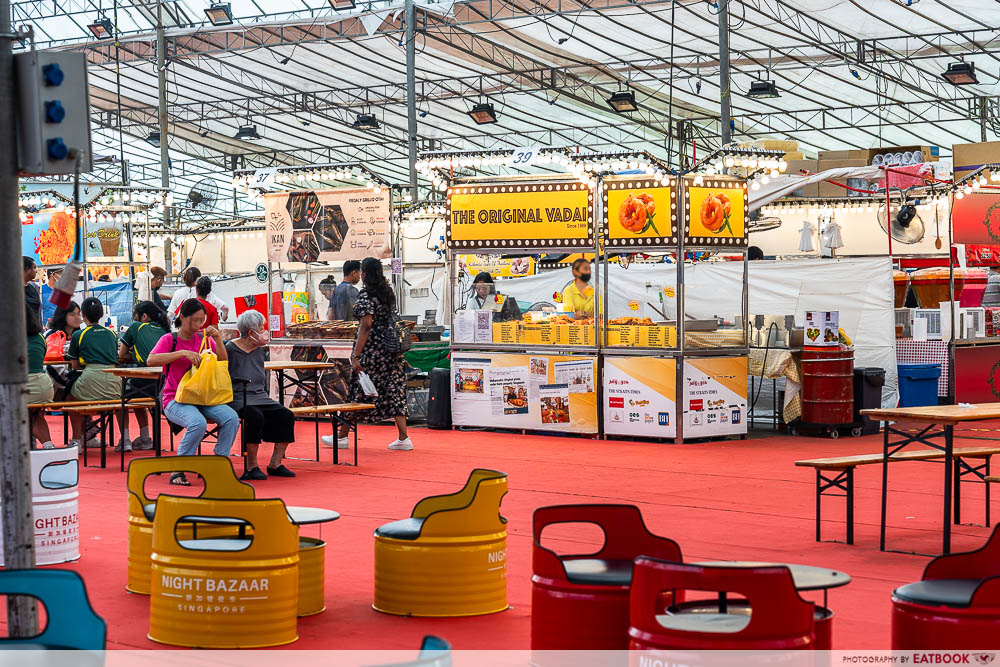 Tampines residents, heads up: the pasar malam at Tampines MRT Station is back! The Tampines Night Bazaar has returned this year, from now till 30 November 2023. We spotted the bazaar just today, on 1 November. Based on a Singapore Night Bazaar Facebook post, it's ongoing till the end of the month. According to the post, there's also a Little India Deepavali Fair and Sengkang MRT bazaar, respectively taking place from now till 11 November, and from 18 November to 3 December.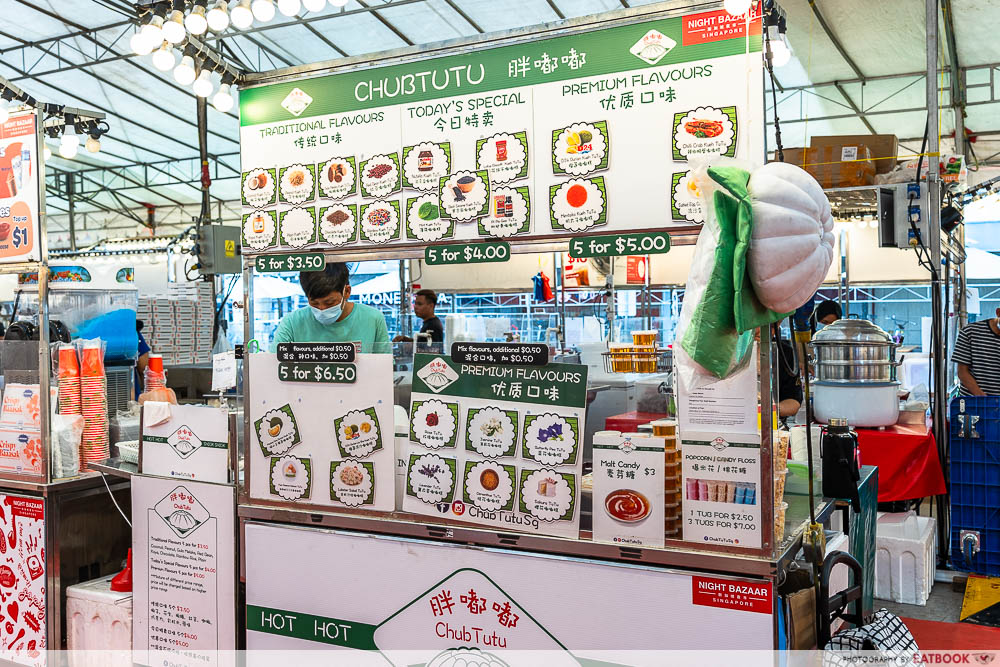 Over at the Tampines pasar malam, we spotted the crowd favourite kiosk ChubTutu, which also made an appearance at the recent Jurong Point food fair in September.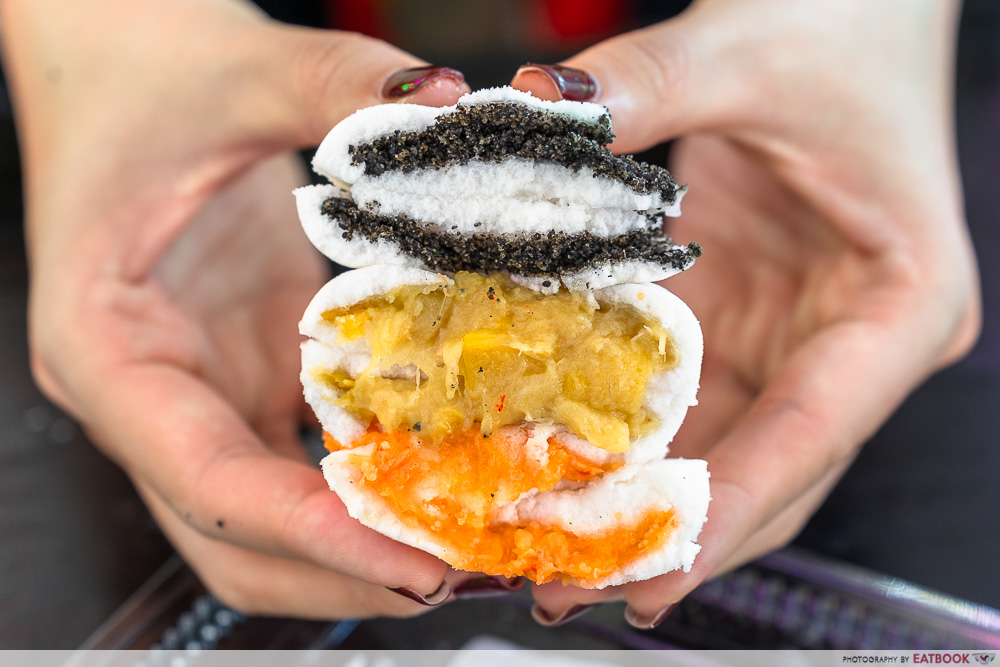 Look forward to tutu kueh in wacky flavours that are made to order, including Musang King Durian and Lobster Salad, which cost $6.50 for five pieces. If you want something more classic, they have traditional flavours such as Gula Melaka and Kaya, priced at a more wallet-friendly $3.50 for five.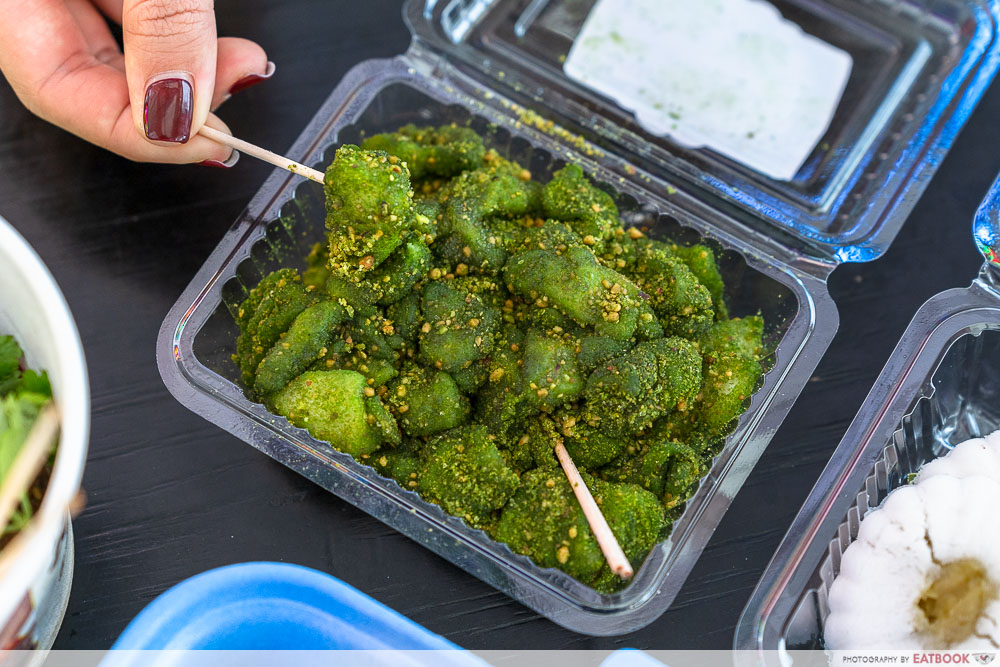 Another interesting find at ChubTuTu is the Matcha Muah Chee ($4), boasting a bittersweet flavour with a hint of grassy notes. Fans of muah chee can also get the Coffee ($4) and Black Sesame ($4) flavours! To try all three flavours, simply pay $0.50 more.
ChubTuTu: Famous Durian Kueh Tutu And Matcha Muah Chee At Tampines Pasar Malam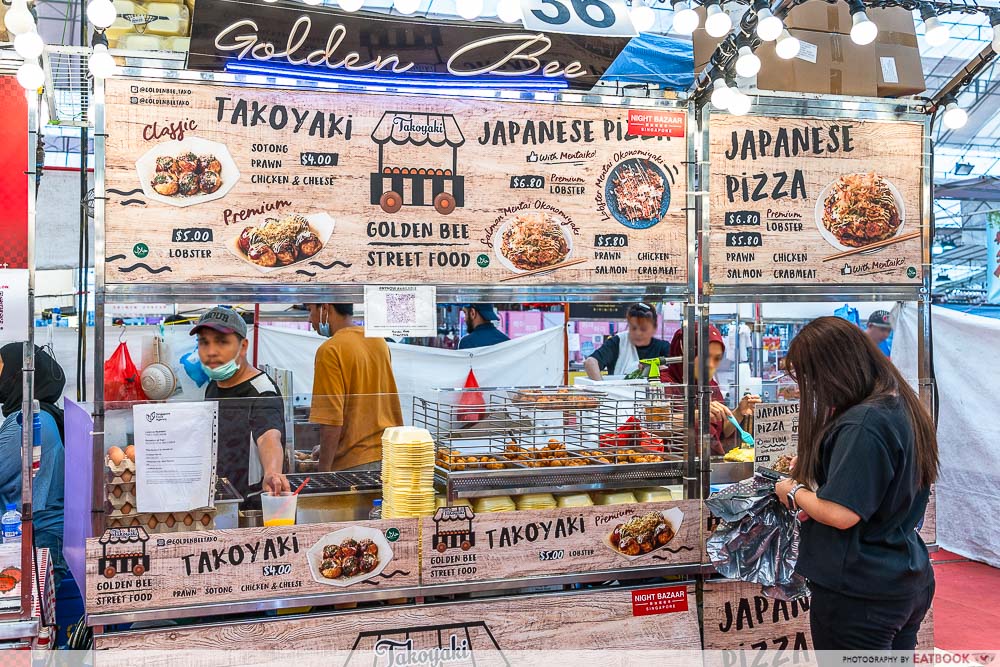 There's also Golden Bee Street Food, which we previously covered in our Tampines Bazaar Lambak and Tiong Bahru Plaza Food Fair articles.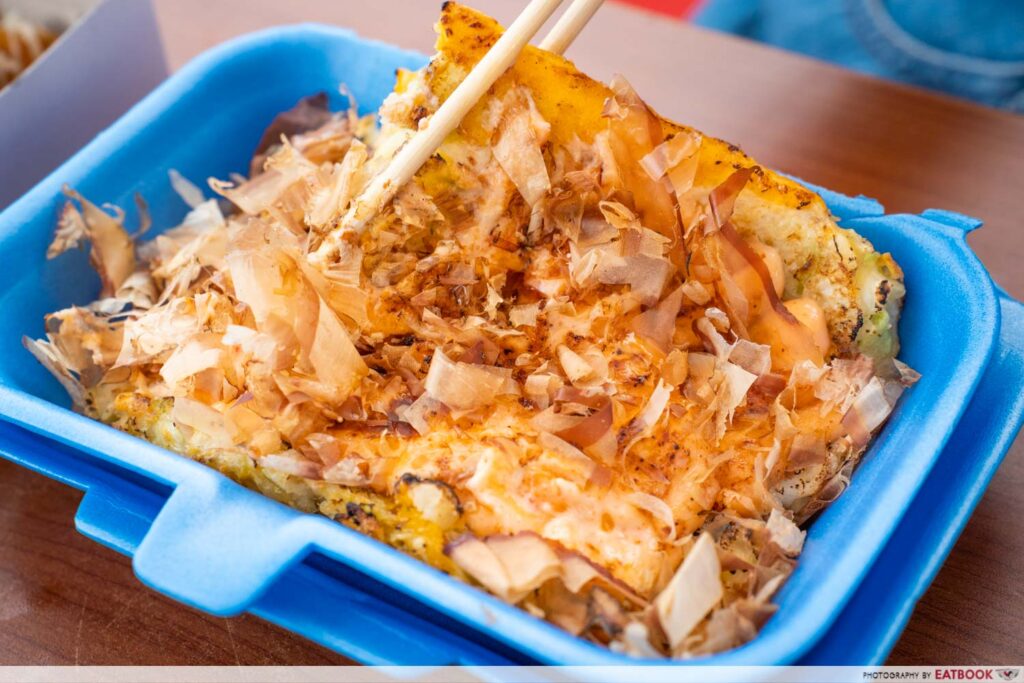 This popular kiosk is known for their Japanese pizza, AKA okonomiyaki, freshly made on the spot. Try the Lobster Mentai Okonomiyaki ($6.80), comprising charred mentaiko mayo, tobiko, and lobster bits.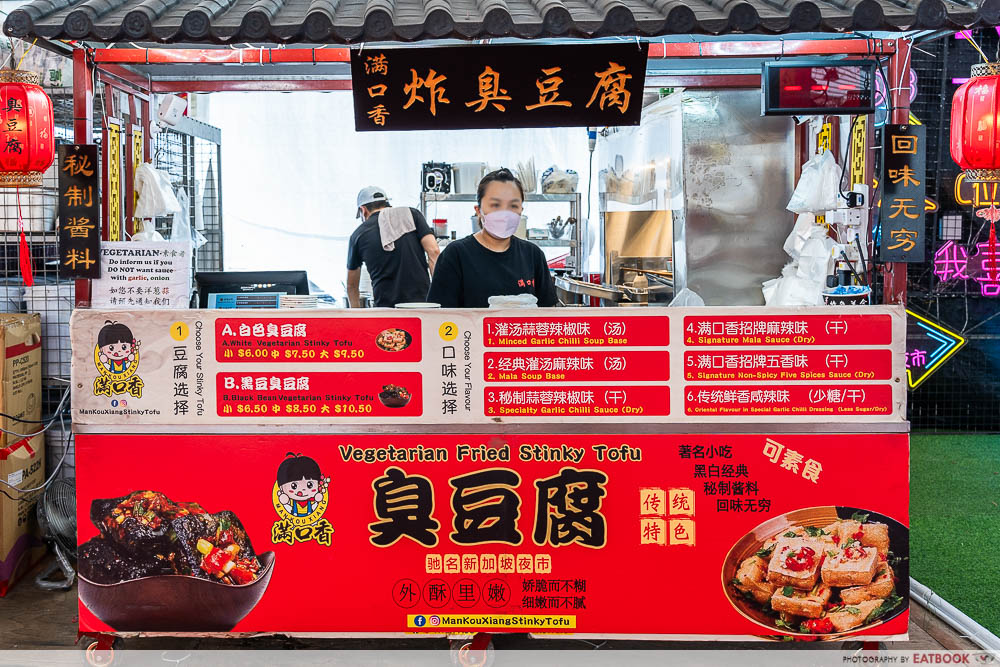 We were surprised to find a station that sells fried stinky tofu in a corner of the night bazaar. Being adventurous foodies, we couldn't give it a pass. It was my colleague's first time trying stinky tofu, and I was beyond excited to see her reaction.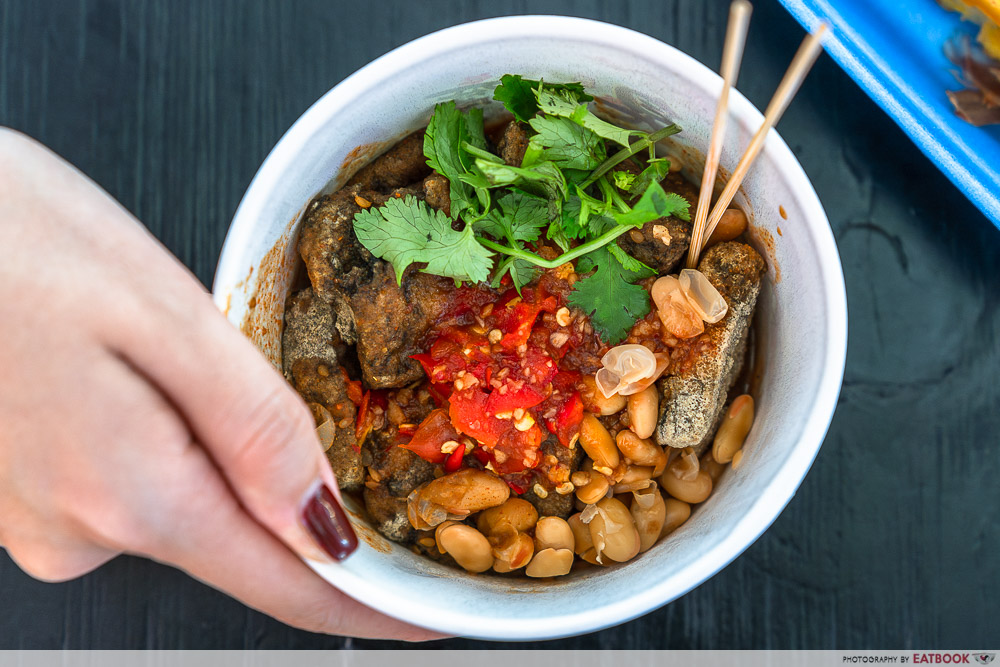 To play it safe for my colleague, we opted for their Black Bean Vegetarian Stinky Tofu ($6.50) in the Signature Mala Sauce. We were impressed by how the tofu here didn't exude any pungent smell, and instead, the mala fragrance took centre stage.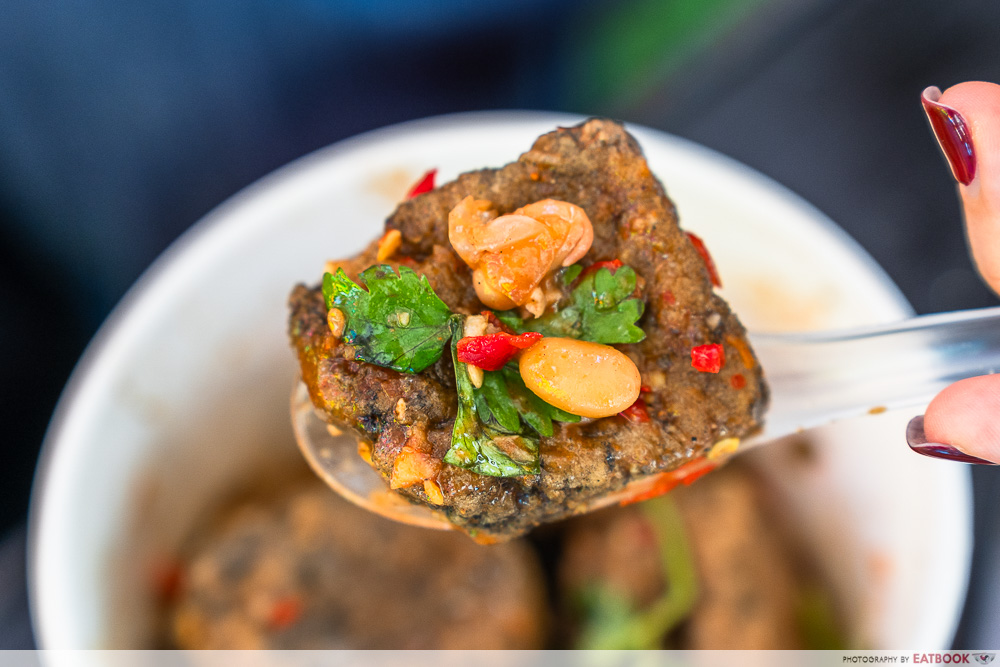 The stinky tofu here was to my liking—each tofu was drenched in mala sauce, and there was a good balance between the savoury black bean flavour, and a mildly numbing spice from the peppercorn and chilli. If you've never tried stinky tofu, this could be a good way to give it a shot.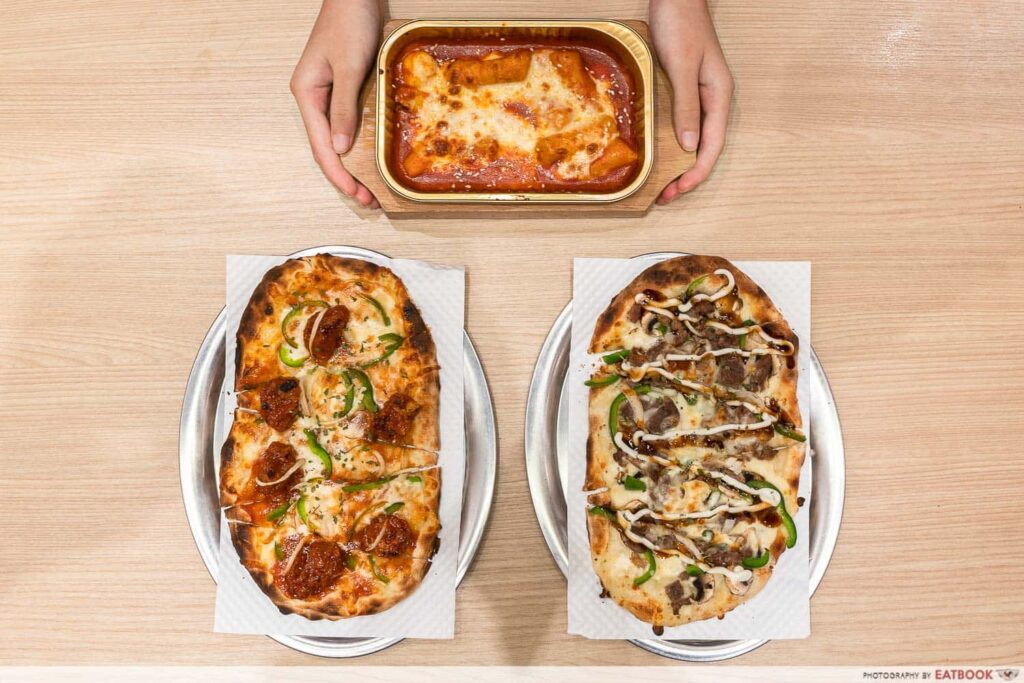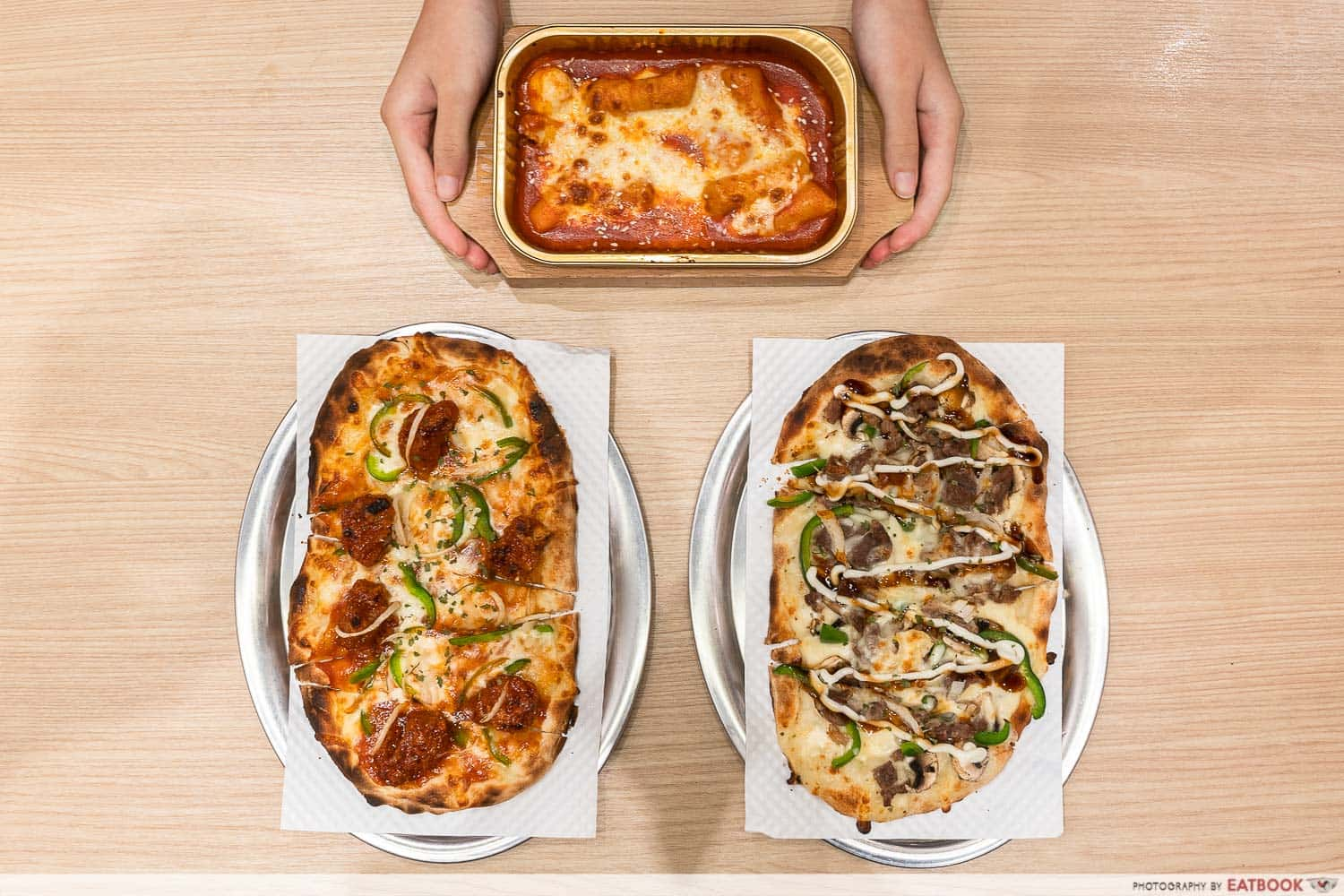 If you love Korean pizza chain GOPIZZA, you'll be happy to know that they're also running a stall here. Check out their Duo Cheese Pizza ($9) or go for their Meat All Star Pizza ($12) for something more substantial.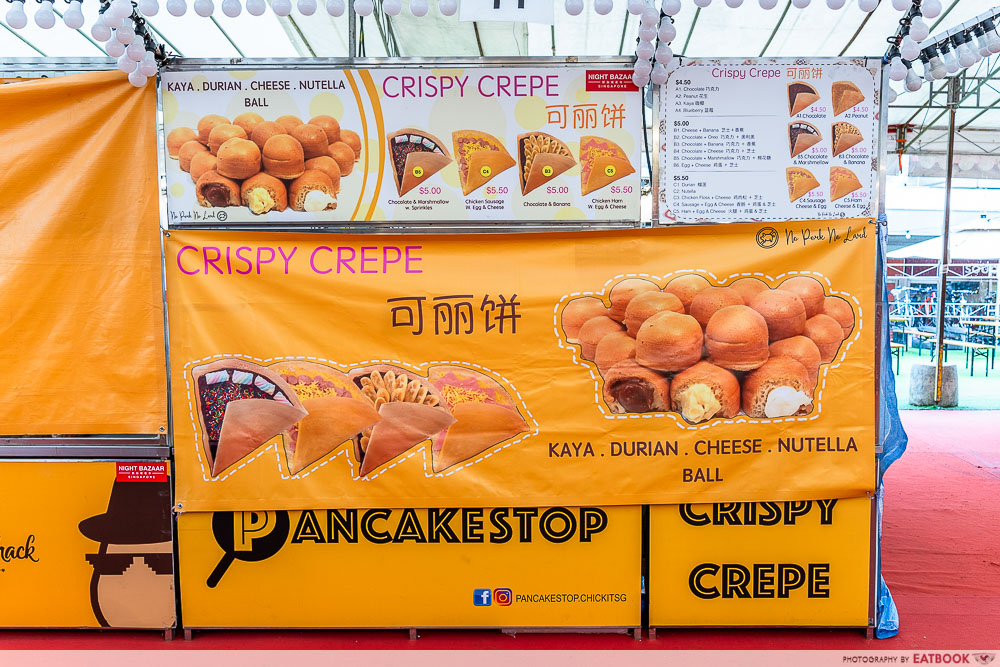 Over at Pancake Stop, treat yourself to their popular Kaya Balls, which go for $4 for eight pieces. There's also a Durian flavour ($4.50) if you love the King of Fruits! Otherwise, the kiosk offers Crispy Crepes, too, with a wide range of flavour combinations including Chocolate + Cheese + Banana ($5.50).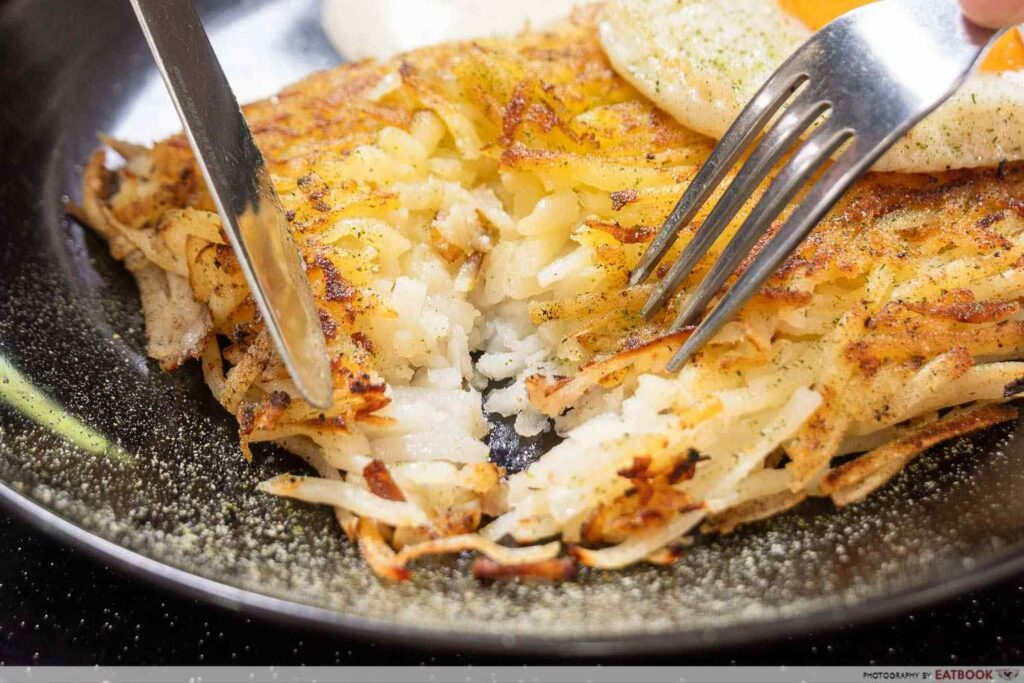 During our visit, we saw a Spuds Shack kiosk right next to Pancake Stop. While the stall wasn't ready when we were there, you should be able to get your rosti fix here.
Of course, there'll be your requisite Ramly burger stalls, as well as popular vadai chain The Original Vadai too.
There's no other information on the opening hours of the Tampines night bazaar, but based on past pasar malams, it should run from 10am to 10pm daily. The night market is right next to Tampines MRT Exit C.
While you're in Tampines, head to the nearby Wunderfolks at Tampines Mall for IG-worthy tarts and pastries! Otherwise, check out our guide to the best hawker food in Tampines.
Wunderfolks Opens At Tampines Mall With IG-Famous Tarts, Savoury Croissants And More
Photos taken by Chew Yi En.
This was an independent visit by Eatbook.sg.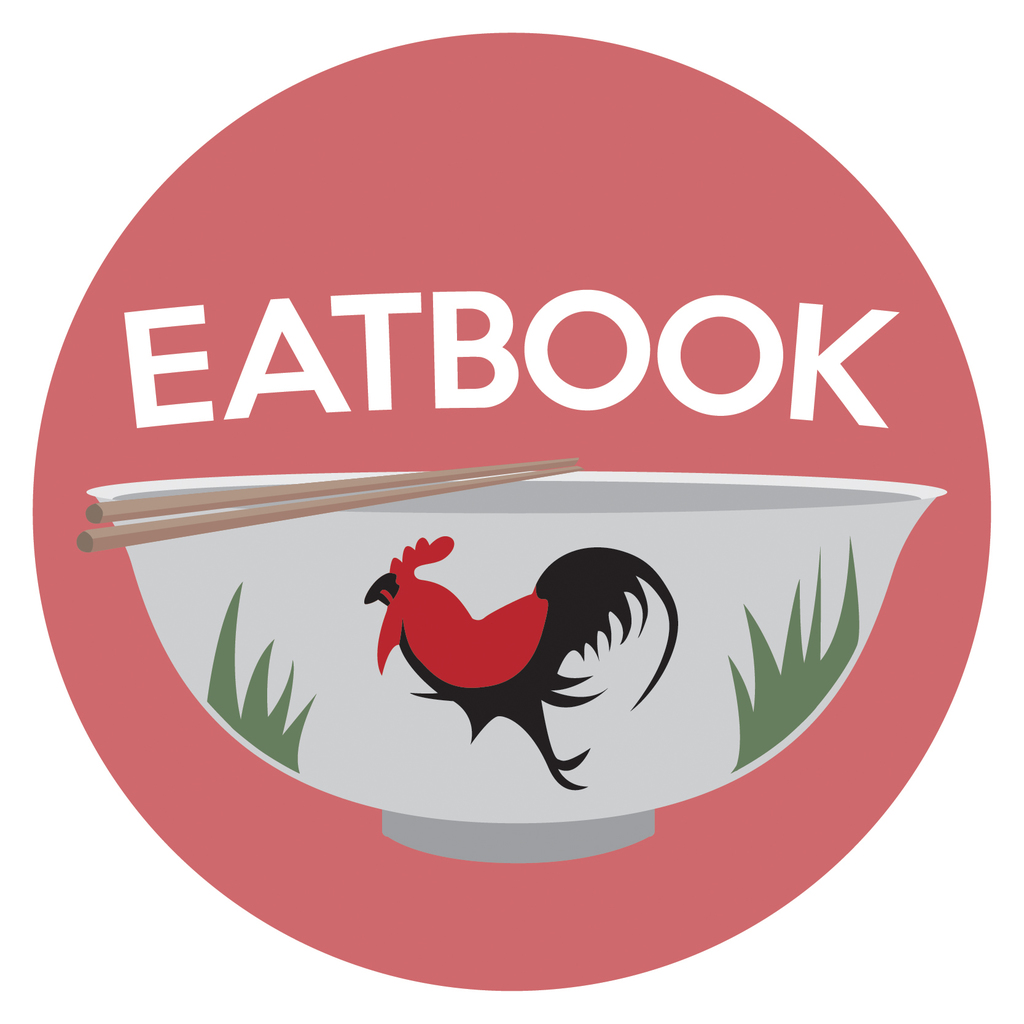 Drop us your email so you won't miss the latest news.