---
Food at Tanglin Halt Market
---
Not to be confused with Tanglin Halt Food Centre, Tanglin Halt Market is the smaller hawker centre located just a stone's throw away from the former. Though smaller, Tanglin Halt Market houses many popular stalls.
Unfortunately, it has been confirmed that both Tanglin Halt Market and Tanglin Halt Food Centre will be demolished to make way for urban developments this year. While the exact date has not been confirmed, it's time to seize your chance to visit their notable hawkers while they're still around.
---
1. Jiu Ye
---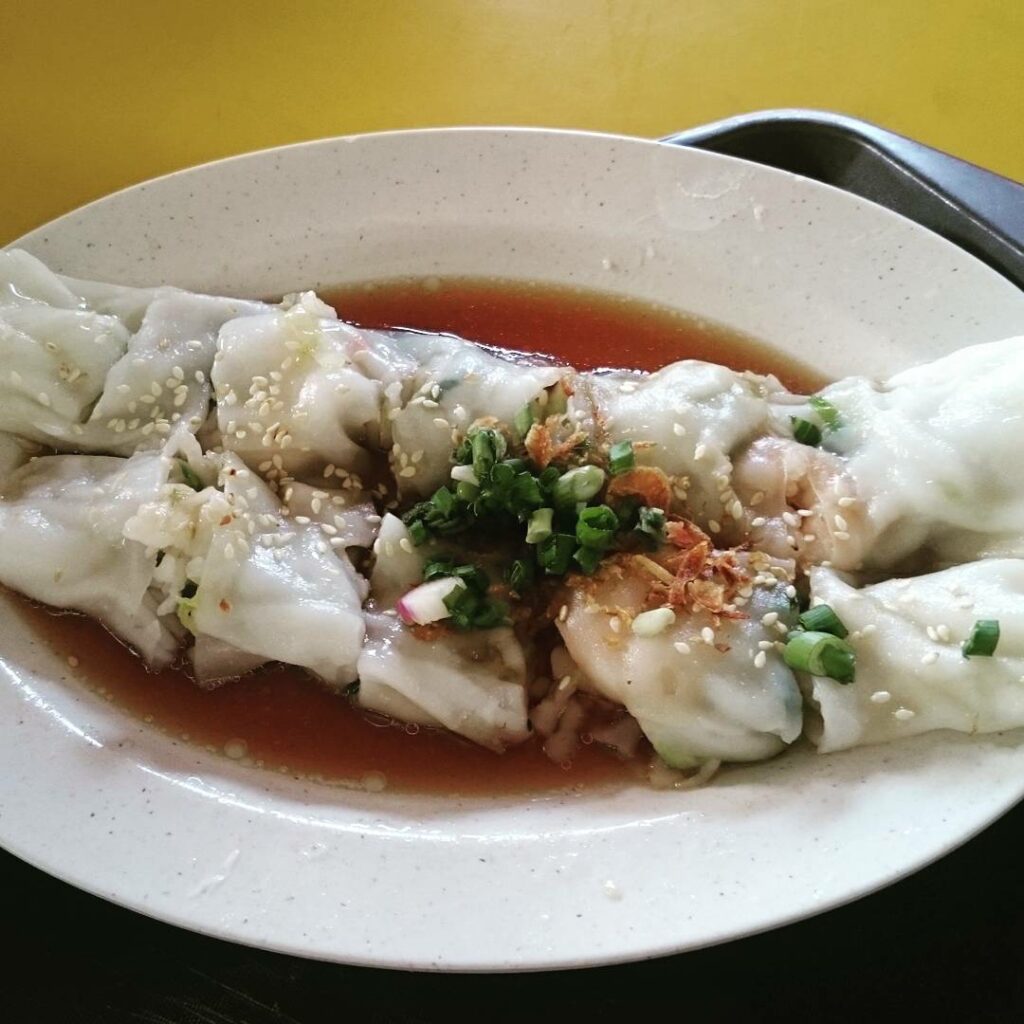 Image credit: @winnaaurora
While Hong Kong-style chee cheong fun is already an uncommon find at a hawker centre, what makes Jiu Ye even more unique is that their rice rolls are freshly made. A must-have would be their Char Siew Chee Cheong Fun ($2.50), which comes packed with lean meat. Their Fresh Prawn Chee Cheong Fun ($2.80) is a lighter option that is equally popular. For an additional $0.80, you can also get yourself a bowl of tasty porridge to go with the chee cheong fun!
Unit number: #01-09
Opening hours: Wed-Mon 6am to 10am
---
2. Mai Jia Fried Bee Hoon 
---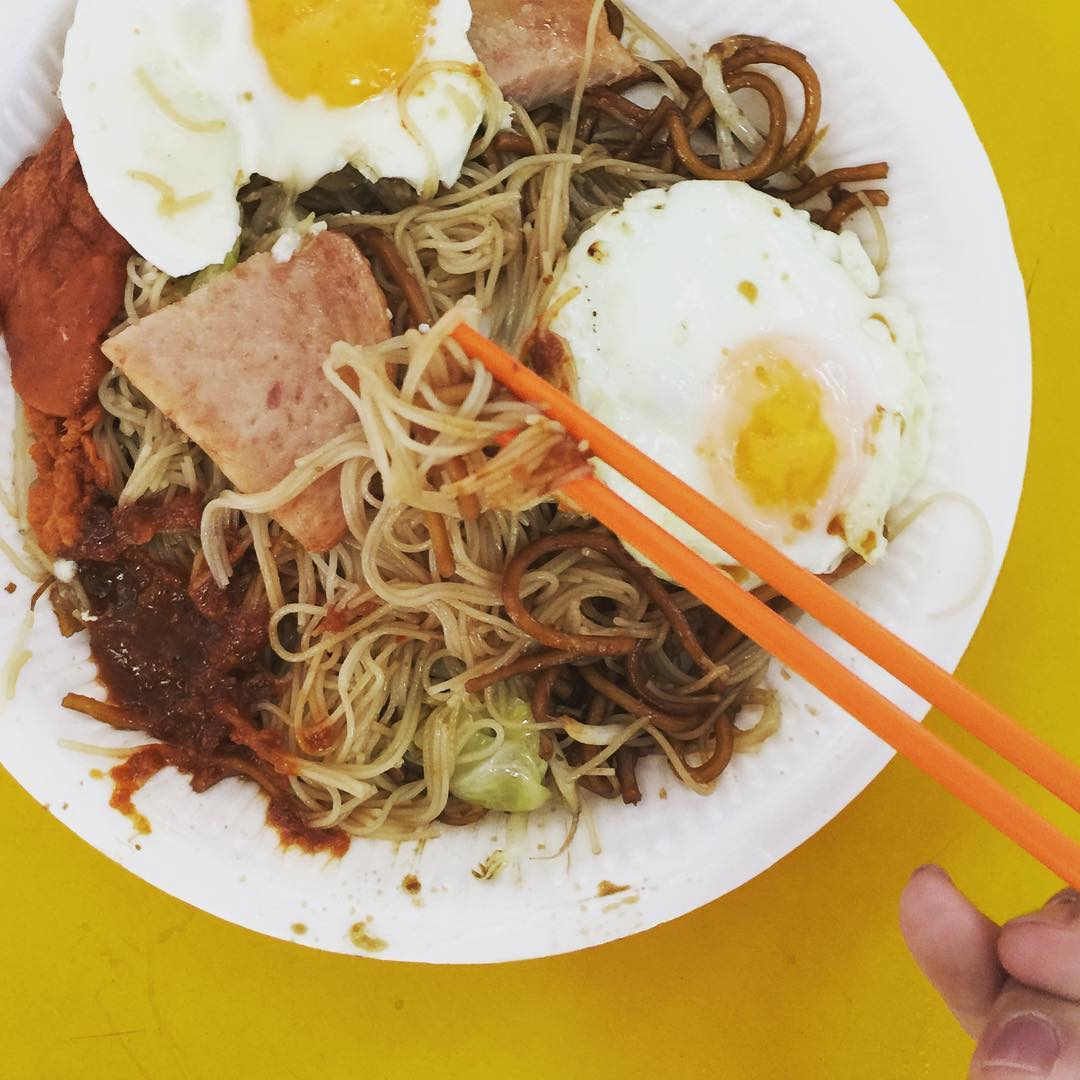 Image credit: @kawaii5oh
Mei Jia Fried Bee Hoon is where you can go to get a hearty breakfast. At just $0.80, you can get a big portion of noodles, with choices such as fried bee hoon, vermicelli, and kway teow. Ingredients such as fried chicken wing, fried egg, and luncheon meat are also available as add-ons at $1. To add a punch to the noodles, get a spoonful of sambal chilli and toss them all up with the noodles!
Unit number: #01-18
Opening hours: Wed-Sun 7am to 12pm
---
3. Weiyi Laksa & Prawn Noodle 
---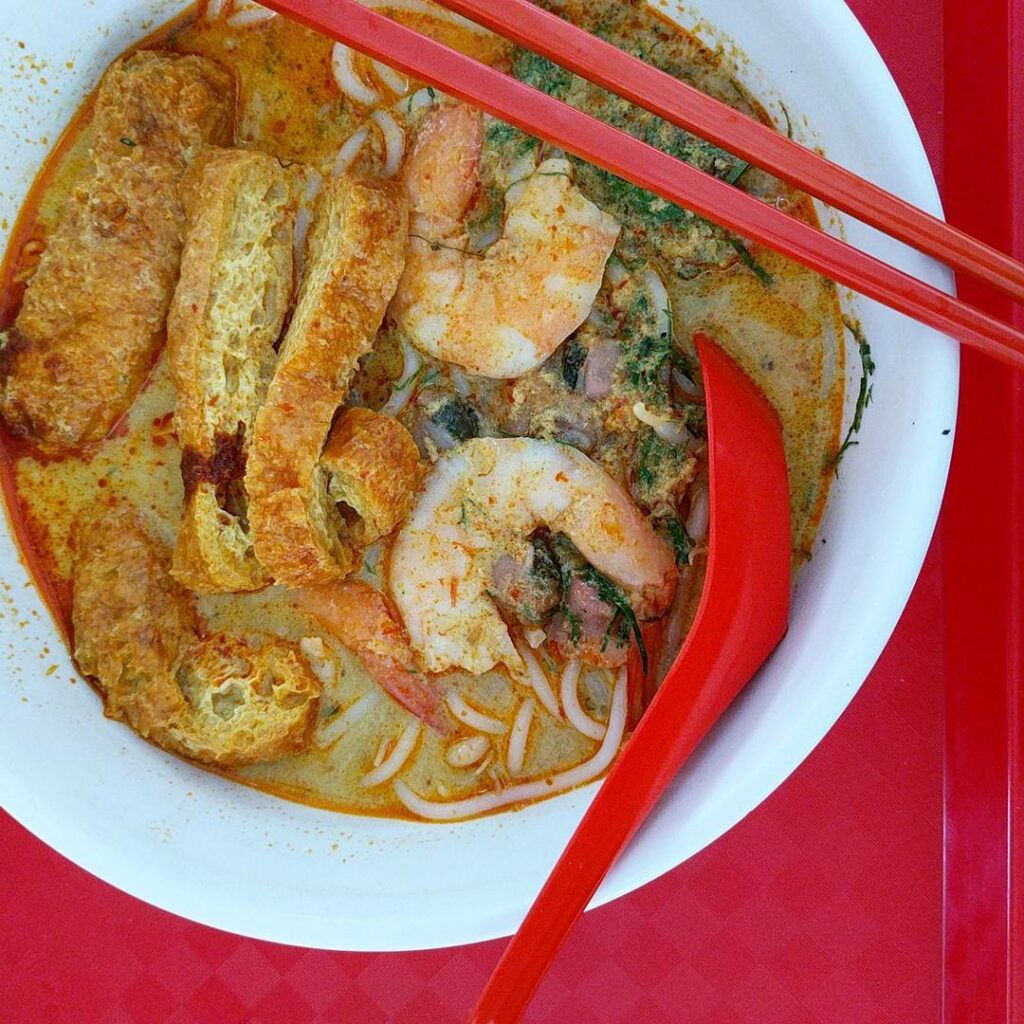 Image credit: @orennjimayo
Weiyi Laksa & Prawn Noodle can be easily spotted thanks to its never-ending queue. Their Laksa ($3/$5/$8) comes in various combinations of ingredients. Those who like seafood can go for the one with prawns and cockles, while those who prefer something simpler can choose the one with prawns, chicken and tau pok. The stall only opens on four days, and it is also always swamped with people during peak hours, so be sure to pick the right timing to head down for a taste of this.
Unit number: #01-20
Opening hours: Tue-Wed 5:30am to 7pm, Sat-Sun 5:30am to 2pm
---
4. Cheng Mei Shi Lor Mee
---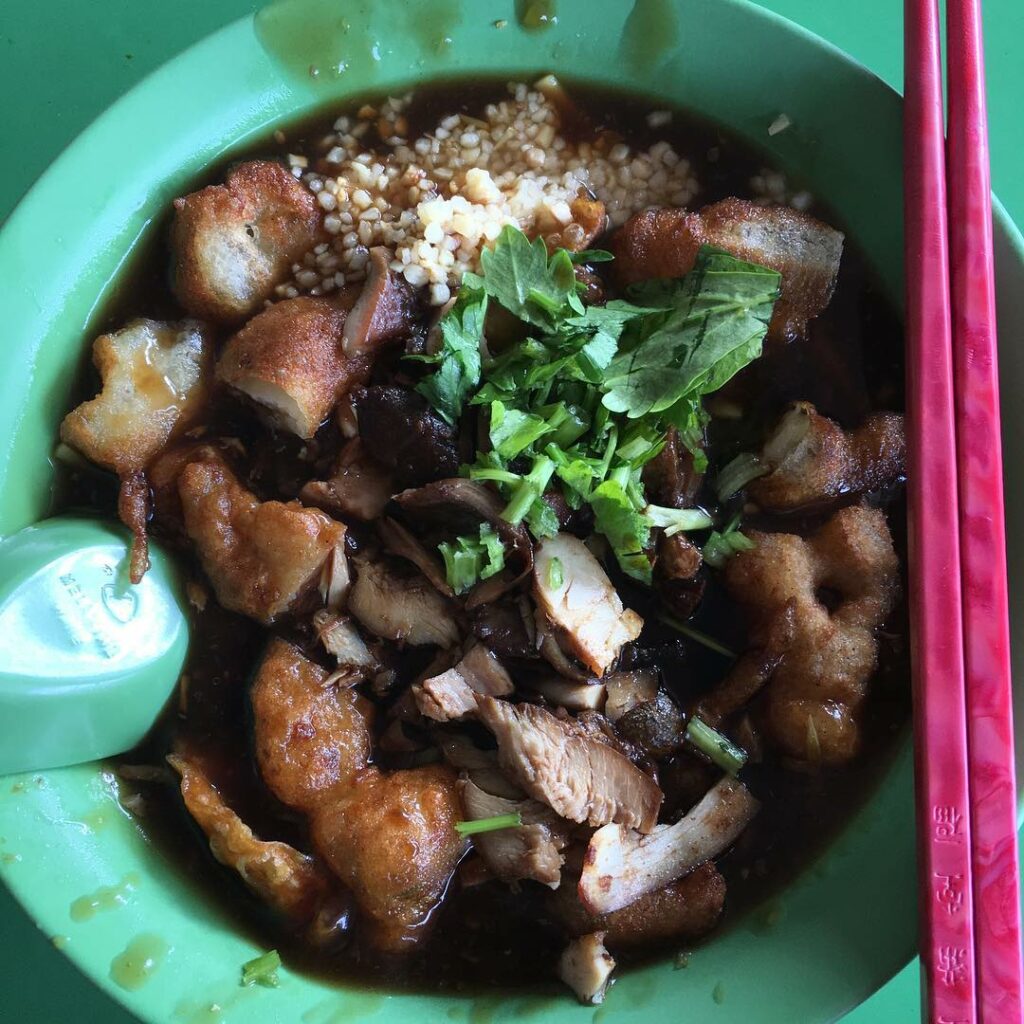 Image credit: @impossybil
The biggest selling point of Cheng Mei Shi Lor Mee would be the generous amount of ingredients they give. A bowl of Lor Mee would only set you back $3, and it comes brimming with toppings such as braised egg, fried wonton, fried fritters, shredded chicken, and braised pork. The only downside would be that the stall closes at by 2:30pm, so get there early so you don't miss them!
Unit number: #01-14
Opening hours: Wed-Sat 6:45am to 2:30pm, Sun 7am to 2:30pm, Mon 9am to 2:30pm
---
5. Indulgence @ Tanglin Halt 
---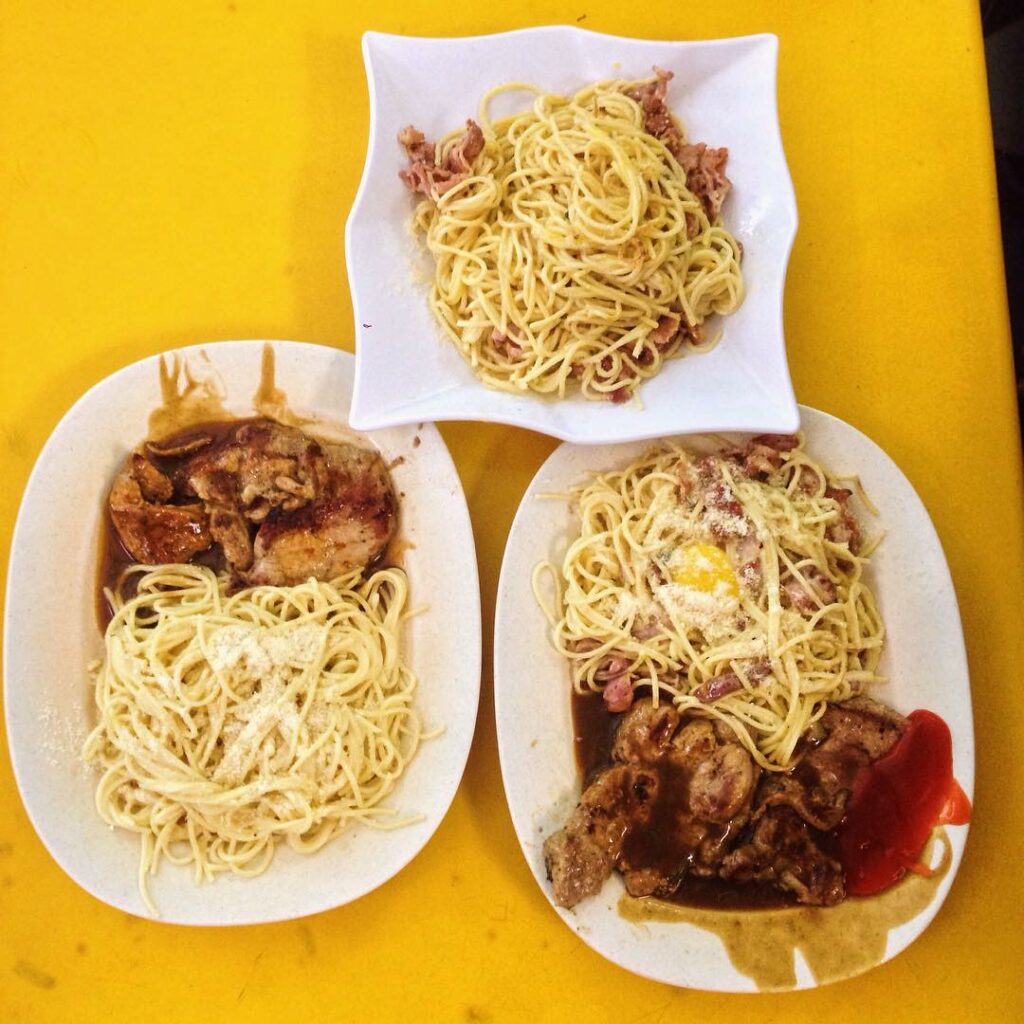 Image credit: @okwhotookmyusername
Indulgence @ Tanglin Halt is the place to go if you are looking to load up on the carbs. Priced at $8 is their Carbonara, which comes in a mountain of cream-coated spaghetti loaded with thick strips of bacon. For another $4, you can also add on a side of pork chop or chicken chop to go with your pasta too. Portions here are humongous, making them well worth the money.
Unit number: #01-06
Opening hours: Mon-Sat 5:30pm to 9pm 
---
6. Tanglin Halt Original Peanut Pancake
---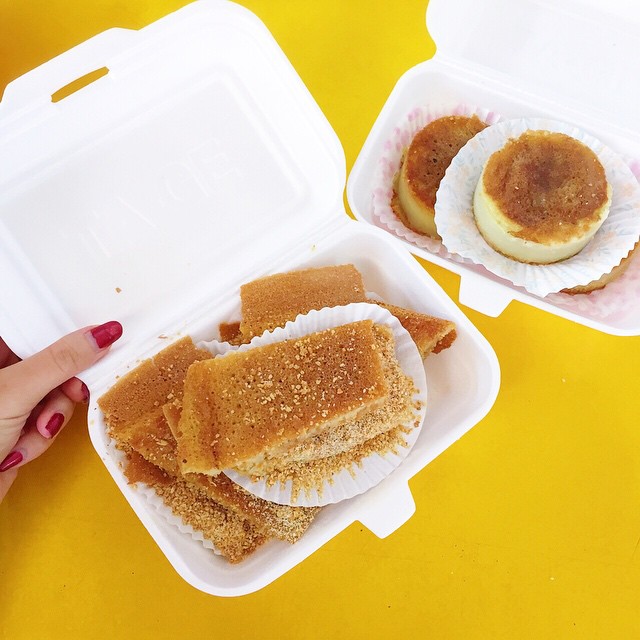 Image credit: @v.jzx
You'll have to rise early to get your hands on the min jiang kueh from Tanglin Halt Original Pancake. Open from 3:30am to 11:30am, this famous stall sells thick and chewy Peanut Pancakes ($0.80) that come generously filled with crushed peanuts and sugar. At $1.20, you can also get their round pancakes that comes with flavours such as yam, black sesame, green bean, and red bean.
Unit number: #01-16
Opening hours: Tue, Thurs, Sat-Sun 3:30am to 11:30am
9 Min Jiang Kueh Stalls To Check Out For Traditional And Modern Min Jiang Kueh
---
7. No.23 Delicious Duck Noodles
---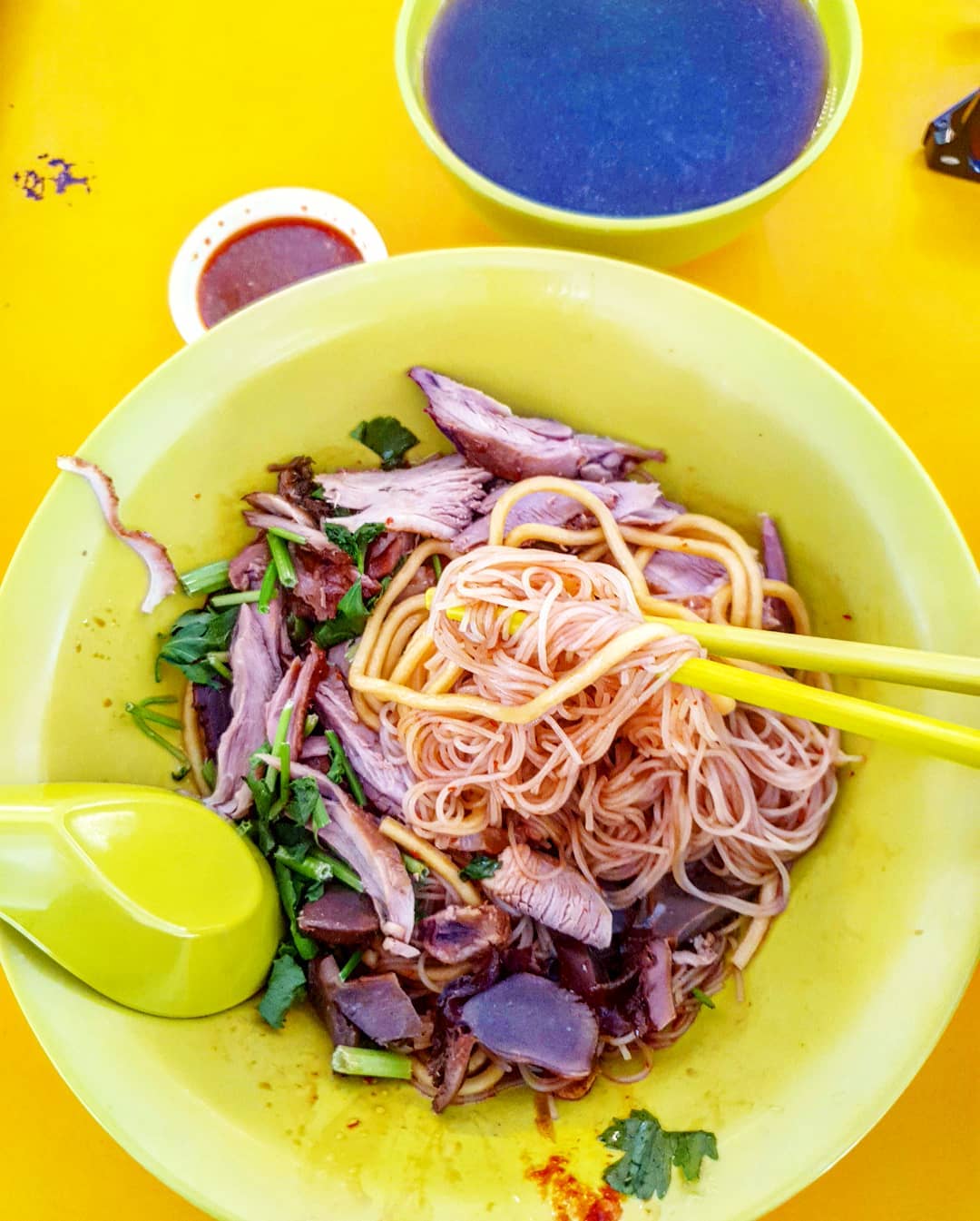 Image credit: @ivanbotakyong
Another popular stall that draws long queues in Tanglin Halt Market is No.23 Delicious Duck Noodles, a name that has been around since 1969. A bowl of Dry Duck Noodle ($3) comes with noodles of your choice, and is topped with slivers of duck meat, all coated in a spicy, sweet dark sauce. Served on the side is a herbal broth to wash it all down.
Unit number: #01-23
Opening hours: Tue-Thurs, Sat 5am to 2pm
---
Food gems at Tanglin Halt Market
---
Unless you live around the area, you probably haven't heard of most of the stall names in this list. Drop by for a visit soon, and you will not only be surprised by how popular they are but also how much you have been missing out on all these years! Once you are done checking out this hawker centre, hit up Ghim Moh Food Centre and other food places at one-north as well!
Address:  48A Tanglin Halt Road, Singapore 148813
Nearest MRT Station: Commonwealth (EW20)
This article was originally published on 16 July 2018.