---
Tanjong Katong food spots for Easties
---
"Tanjong Katong" is Malay for "turtle point". Aside from being embedded in rich history, this turtle point is one district that has been standing strong in terms of its reputation for shiok food. While it may not stand out as prominently as strong competitors such as Tampines or Bedok North, Tanjong Katong's food places still hold a special place in my heart as I grew up eating there. Here are some eateries serving a range of cuisines that will keep you coming back to this turtle point.
---
1. Keng Bee Restaurant
---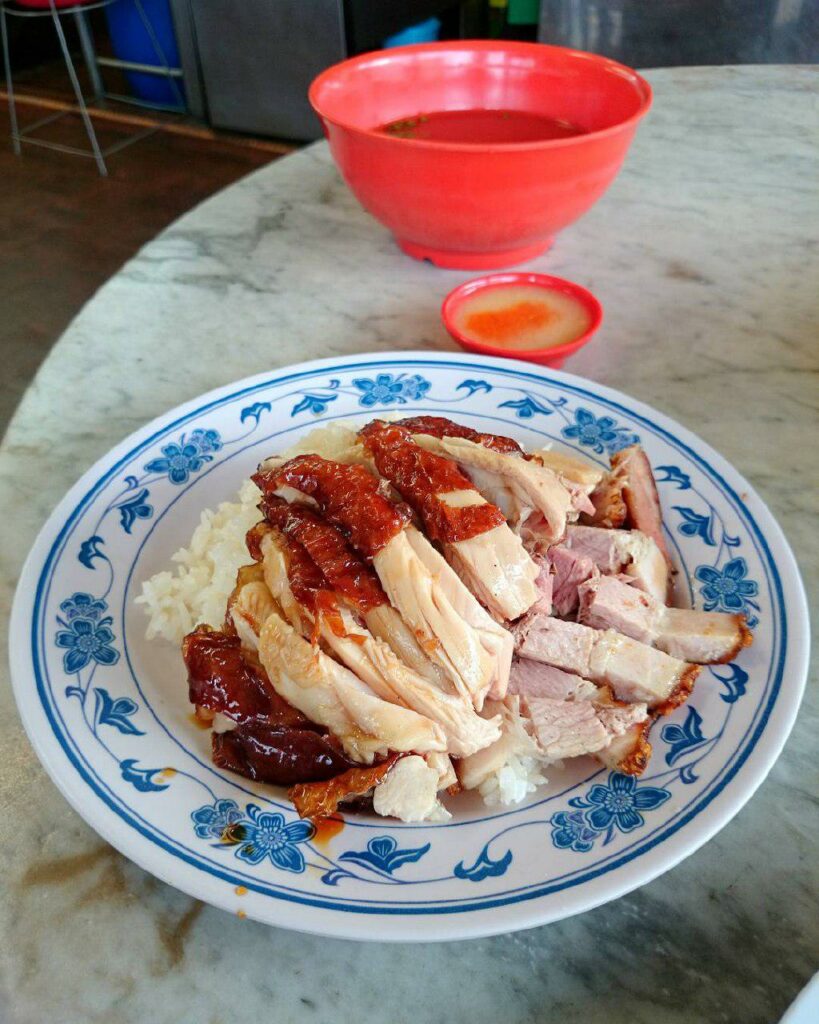 Image credit: @tamkokseng
At this humble food joint located next to Caltex station, just $3 can get you a plate of chicken rice or char siew rice, and leave your belly satisfied with a generous serving of meat. Keng Bee Restaurant serves up fragrant rice that is not too oily, nicely seasoned and flavourful – good enough to eat even on its own. The ginger and chilli sauces are not watered down, and make a good accompaniment to the dish. Their chickens are typically sold out within hours – you'd definitely have to be early to catch the wormchicken. But don't fret if you're too late, you can go for other nicely seasoned meats such as char siew, roast duck and sio bak.  
Address: 271 Tanjong Katong Road, Singapore 437054
Opening hours: Wed-Mon 9:30am to 3pm
Tel: 6345 0366
---
2. Tian Fu Steamboat Restaurant
---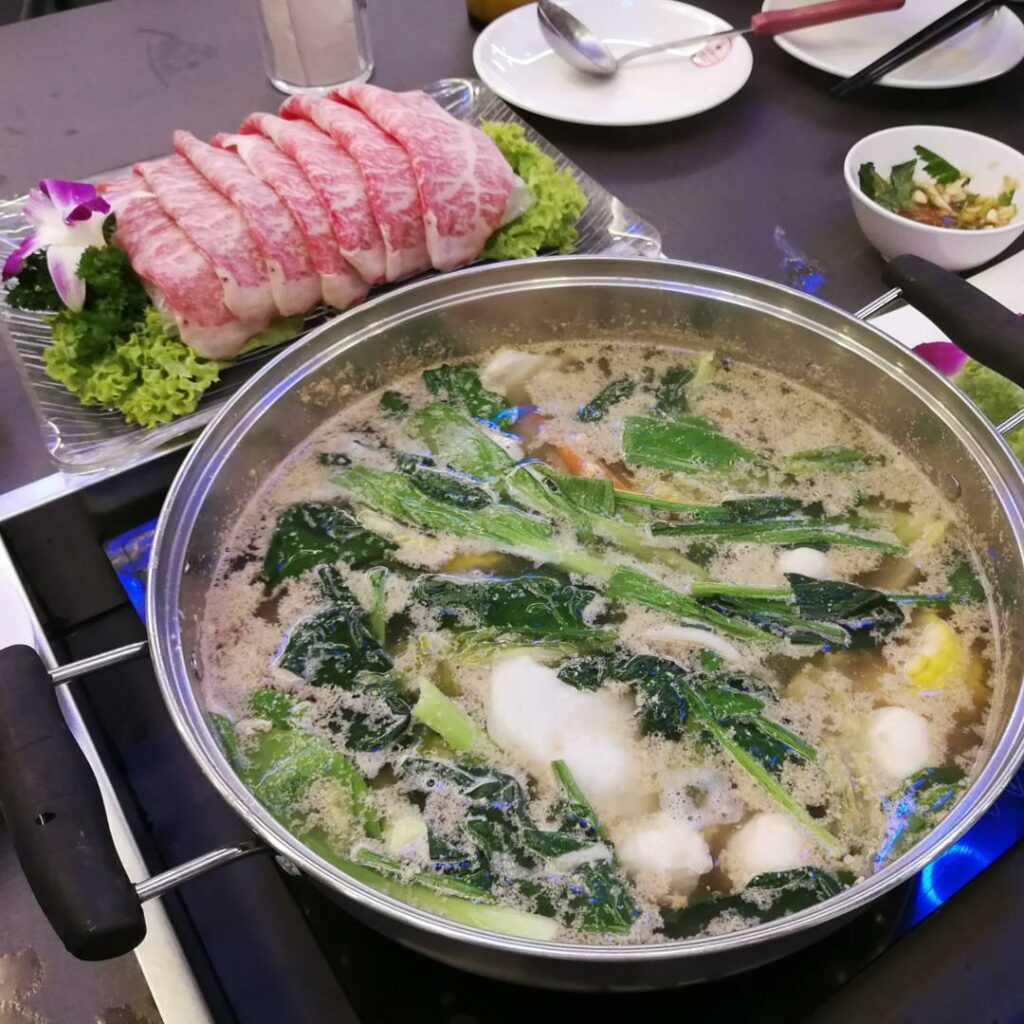 Image credit: @sitnyx
Tian Fu Steamboat Restaurant leaves customers spoilt for choice with their soup bases. From the all-time favourite tom yum to the house special satay soup, you'll be having a hard time deciding which two to go for. This eatery offers both buffet ($22.80++ per person) and a la carte options. Special sets are available for four, six or eight people at $108++, $168++ and $268++ respectively. Ingredients are kept fresh and their housemade wantons are one of the most popular items on the menu, so don't forget to order some!
Address: 214 Tanjong Katong Road, Singapore 437007
Opening hours: Mon-Fri 5pm to 1am, Sat-Sun 1pm to 1am
Tel: 6345 9272
Website
Menu
---
3. Heng Long Teochew Porridge
---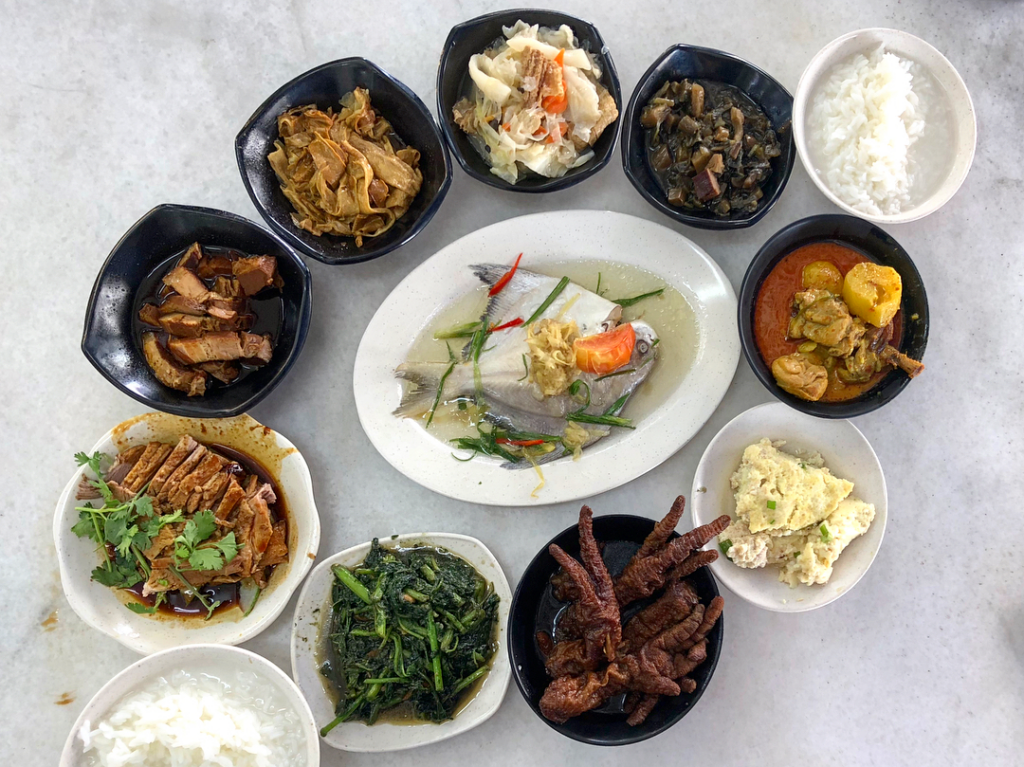 Image credit: @feedingtheaggs
Heng Long Teochew Porridge offers a wide variety of quality side dishes, including omelette with chye poh, squid, braised meats, and salted egg. What intrigued me was the option of ordering freshly steamed fish cooked a la minute. The fish was cooked well, the meat was soft and had a slight sweetness to it. Overall, my meals there are always pleasantly satisfying; it's no wonder porridge is often called comfort food. With its opening hours pushed into the wee hours, East Coasters won't have to worry about rumbling tummies in the middle of the night.
Address: 240 Tanjong Katong Road, Singapore 437028
Opening hours: Mon-Fri 10:30am to 4:30am
Website | Full list of outlets
---
4. Penang Bagus
---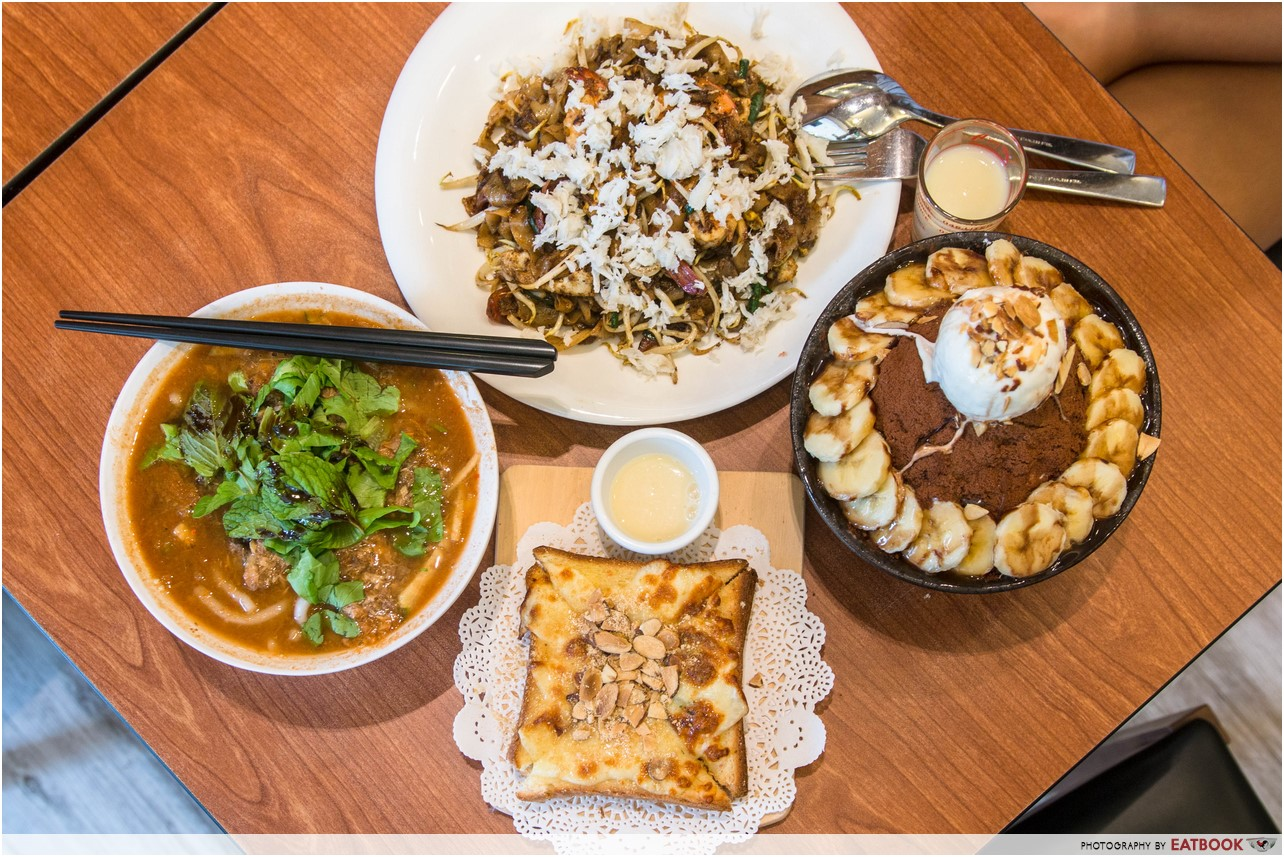 At Penang Bagus, Penang hawker meals and Korean desserts are served. Bestsellers are their Penang Char Kway Teow and Assam Laksa – available in regular and upsized portions at $6 and $8 respectively. The kway teow in the former had a good bite and wasn't too oily, while the prawns were fresh and had a nice crunch. The Assam Laksa had a pleasant mix of sweet, spicy and tangy flavours in one bite, giving this classic no reason to be disliked. Their Chendol Bingsu ($6.90) and Durian Bingsu ($13.90) put twists to the Korean dessert, making them great for those who crave something cold and sweet.
Penang Bagus Review: Salted Egg Char Kway Teow And Bingsu In One Restaurant
Address: 232 Tanjong Katong Road, Singapore 437020
Opening hours: Sun-Thur 11:30am to 10pm, Fri-Sat 11:30am to 11pm
Tel: 6384 6833
Website
---
5. Eng's Char Siew Wantan Mee  
---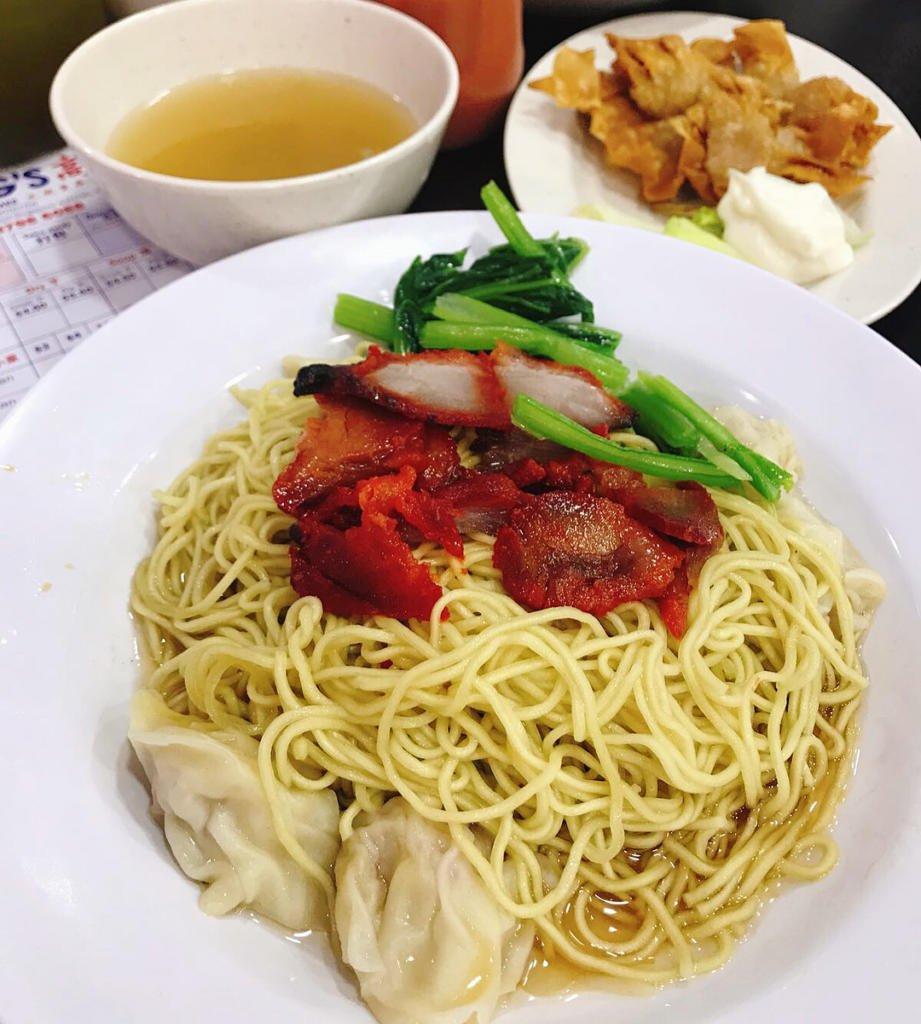 Image credit: @carbiedaphie
The wonton mee at Eng's Char Siew Wantan Mee is available in two sizes – regular ($4.50) and upsized ($5.50). The upsized bowl will give you a sizeable portion of noodles, three boiled wontons and five slices of char siew on average. The noodles are springy and cooked al dente, retaining a good bite. The soup is light and not too oily, and the wantons hold a generous filling of pork. Typical side dishes include fried wantons, boiled wantons, and oyster sauce vegetables, available in two portion sizes – small ($3) and large ($5). A significant addition to the whole dining experience at Eng's has to be the chilli sauce; it is a little sweet, sour, salty and spicy all at the same time.
Address: 248 Tanjong Katong Road, Singapore 437036
Opening hours: Daily 10:30am to 8:30pm (closed on alternate Mondays)
Tel: 8798 6088
---
6. My Makan Place
---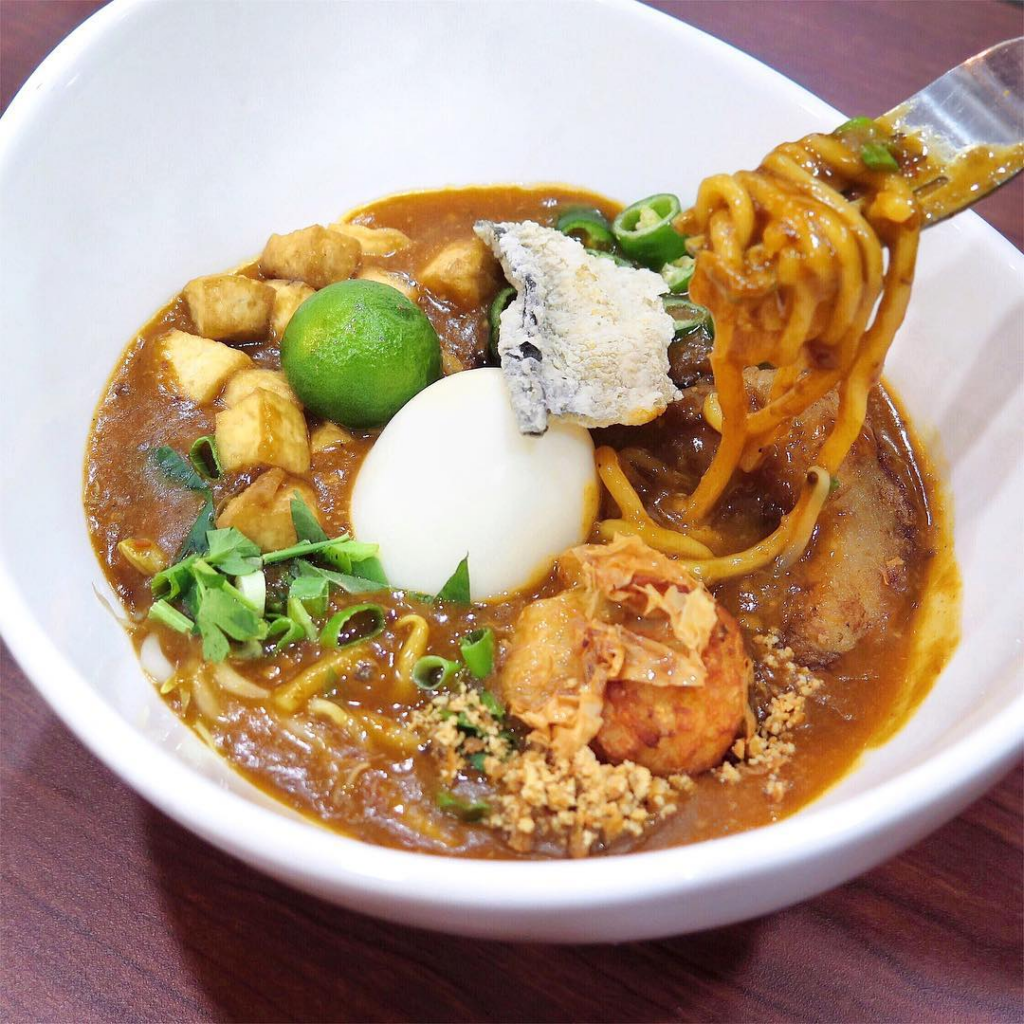 Image credit: @cweizhi
Indo Rebus is definitely the bestseller at the halal-certified My Makan Place. The Classic Indo Rebus ($3.90) comprises egg and beancurd, whereas the Premium Indo Rebus ($5.90) includes fish fillet, fish skin, fried wanton, and a seafood ball. What's special here is that you can customise your dish by choosing from a variety of noodles – yellow noodles, ramen, udon, bee hoon and kway teow. I recommend sticking with the original yellow noodles as it goes well with the thick gravy. Other popular dishes include Mee Soto ($5.90) and Mee Siam ($5.90). The mee soto has a rich and flavourful broth, and bean sprouts add a refreshing crunch to the overall dish. The mee siam has a spicy kick, along with a slight tartness.
Address: 283 Tanjong Katong Road, Singapore 437066
Opening hours: Thur-Tue 11am to 10pm
Tel: 6440 0061
Website
Menu
---
7. Bruno's Pizzeria & Grill
---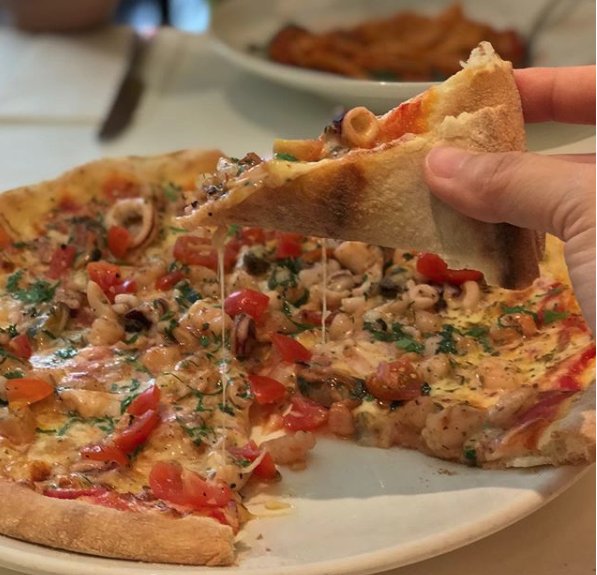 Image credit: @gohsiokpeng
Bruno's Pizzeria & Grill serves up tasty Italian fare in a homely atmosphere. Tagliolini Neri Con Gamberi ($27.50++), also known as squid ink pasta, is one to watch for. At first bite, the squid ink taste hits, followed by the fragrance of olive oil, and ending off with a tingling spice from cayenne pepper. Frutti Di Mare ($25++) is a seafood pizza with a crispy crust that remains soft and chewy on the inside, complemented by a tangy tomato base. The pizza is topped with basil, adding a layer of freshness to the dish.  
Address: 344 Tanjong Katong Road, Singapore 437113
Opening hours: Tue-Sun 12pm to 2:30pm, 6pm to 10:30pm
Tel: 6440 4525
Website
Menu
---
8. Do.Main Deli & Bistrot
---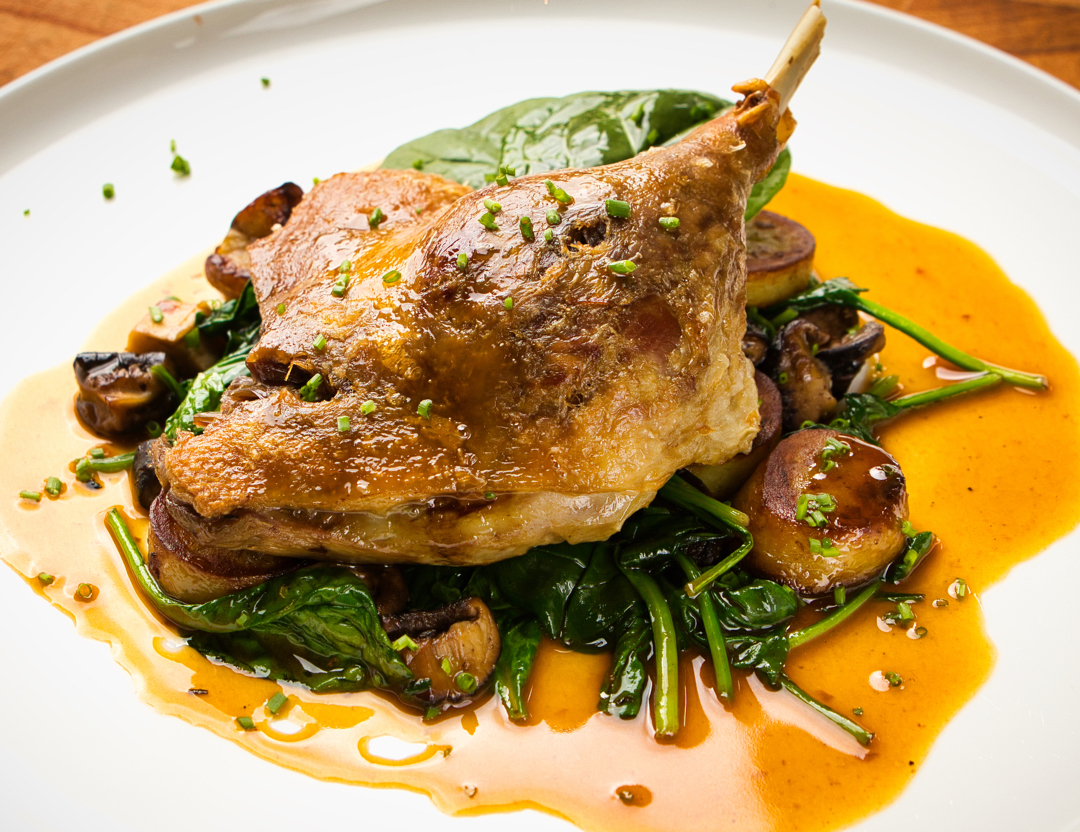 Image credit: @domaindeliandbistrot
Do.Main Deli & Bistro serves both savoury and sweet dishes. The Duck Confit ($24++) is one of the most popular orders. Slow-cooked in duck fat, the duck remains moist, with flesh that is tender and easy to pull apart. It is enveloped by a crisp skin and served with duck jus that elevates the dish with additional flavour. The pastries are not to be missed. The most popular items are their Lemon Tart ($5.40++) and Salted Caramel Eclair ($5++), so be sure to check them out. I recommend going down for lunch on weekdays, between 11:30am to 2:30pm, to enjoy their Set Lunch Menu at $24++ for two courses or $30++ for three courses.
Address: 226 Tanjong Katong Road, Singapore 437015
Opening hours: Tue-Fri 9am to 10pm, Sat-Sun 8am to 10pm
Tel: 6348 1406
Website
Menu
---
9. Burp Kitchen & Bar
---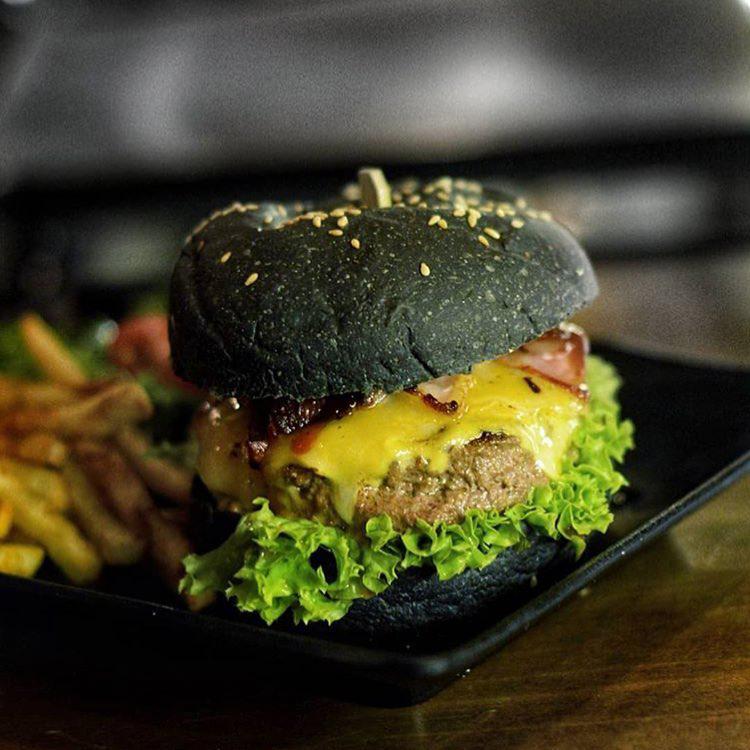 Image credit: @burp.tanjongkt
Burp Kitchen & Bar focuses on Western comfort food such as burgers, pasta and tacos. A popular item on the menu is the Beefy Shrooms Burger ($16). Held together in a soft and fluffy brioche bun, a seared beef patty, buttery sautéed mushrooms, truffle mayo and fresh arugula come together to create an explosion of flavours. Another hot item is the Chicken Rendang Burger ($14). It is topped with a sunny side up, lettuce leaves and rendang sauce. The sauce is mildly spicy, good for those who like just a little heat with every bite!
Address: 259 Tanjong Katong Road, Singapore 437047
Opening hours: Tue-Fri 4pm to 12am, Sat-Sun 12pm to 12am
Tel: 8428 1134
Website
Menu
---
10. Shri Restaurant
---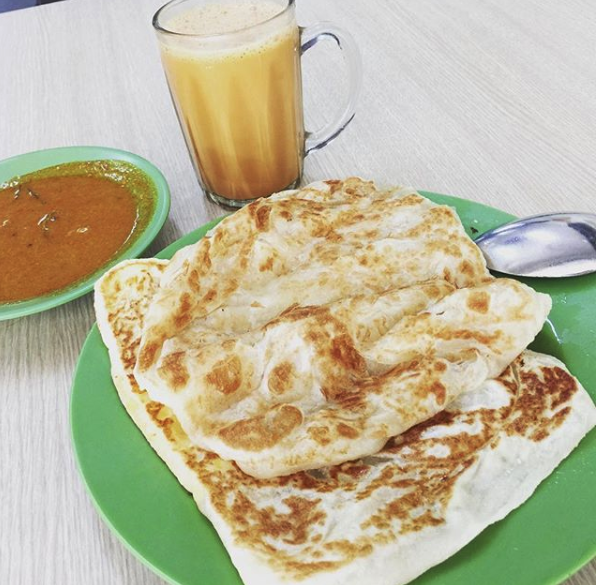 Image credit: @jollygdfella
Great for a simple meal, Shri Restaurant offers both Northern and Southern Indian food. From biryani to prata and tandoori chicken, the variety here will leave both vegetarians and carnivores spoilt for choice. Their Plain Prata ($1.10) is fried with ghee, leaving it buttery and fragrant. If you're craving for something sweet, Shri also offers unique prata flavours such as Kaya ($1.80) and Banana & Milk Prata ($2.80). The Butter Chicken ($7) is a highlight that's typically ordered with Garlic Naan ($2.50).
Address: 246 Tanjong Katong Road, Singapore 437034
Opening hours: Mon-Fri 10am to 12am, Sat-Sun 8am to 11pm
Tel: 6254 0268
Website
Menu
---
Must-try Tanjong Katong food places
---
People seldom think of Tanjong Katong when it comes to food in the East, but this list highlights the array of food choices available in the area. For more good food in the East, check out these zi char places or these Paya Lebar food spots!
10 Paya Lebar Food Places Serving Ban Mian, Fried Quail And Claypot Laksa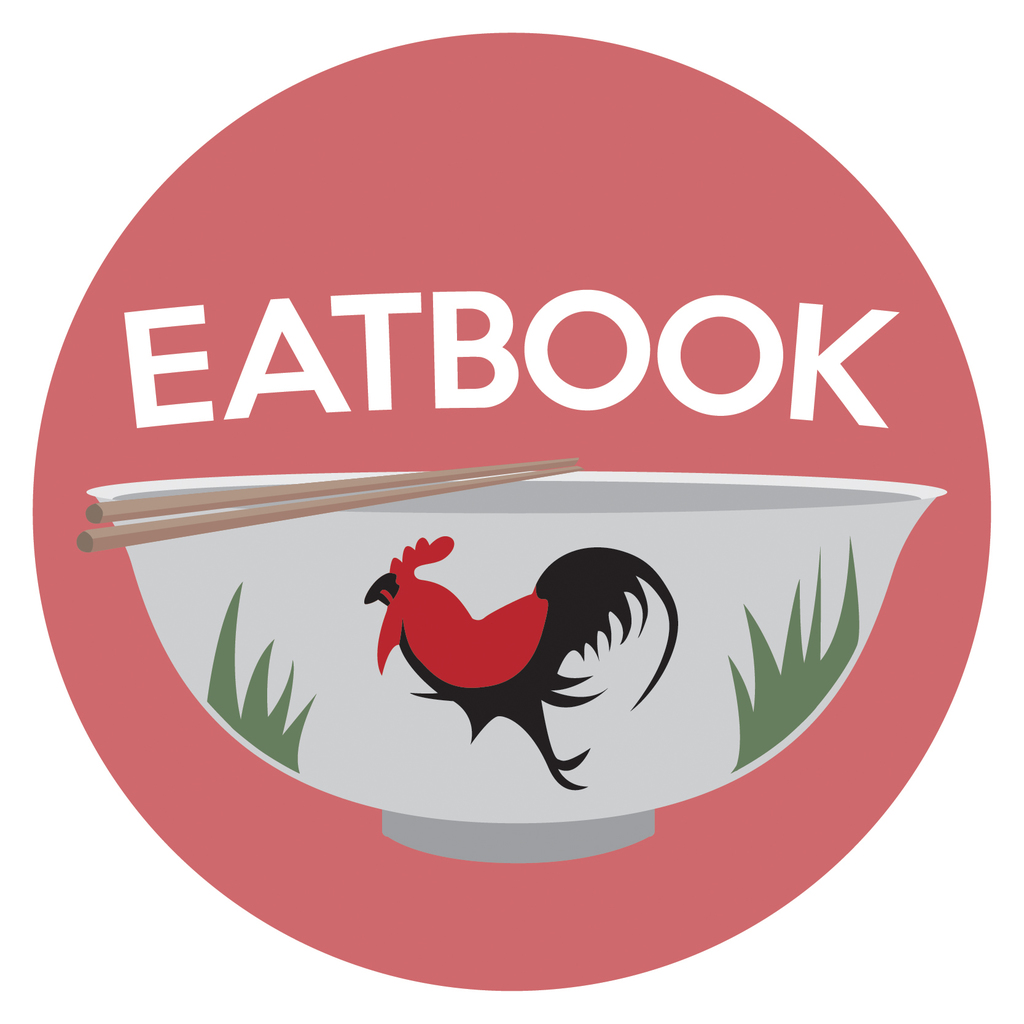 Drop us your email so you won't miss the latest news.