TeaPulse makes healthy taste good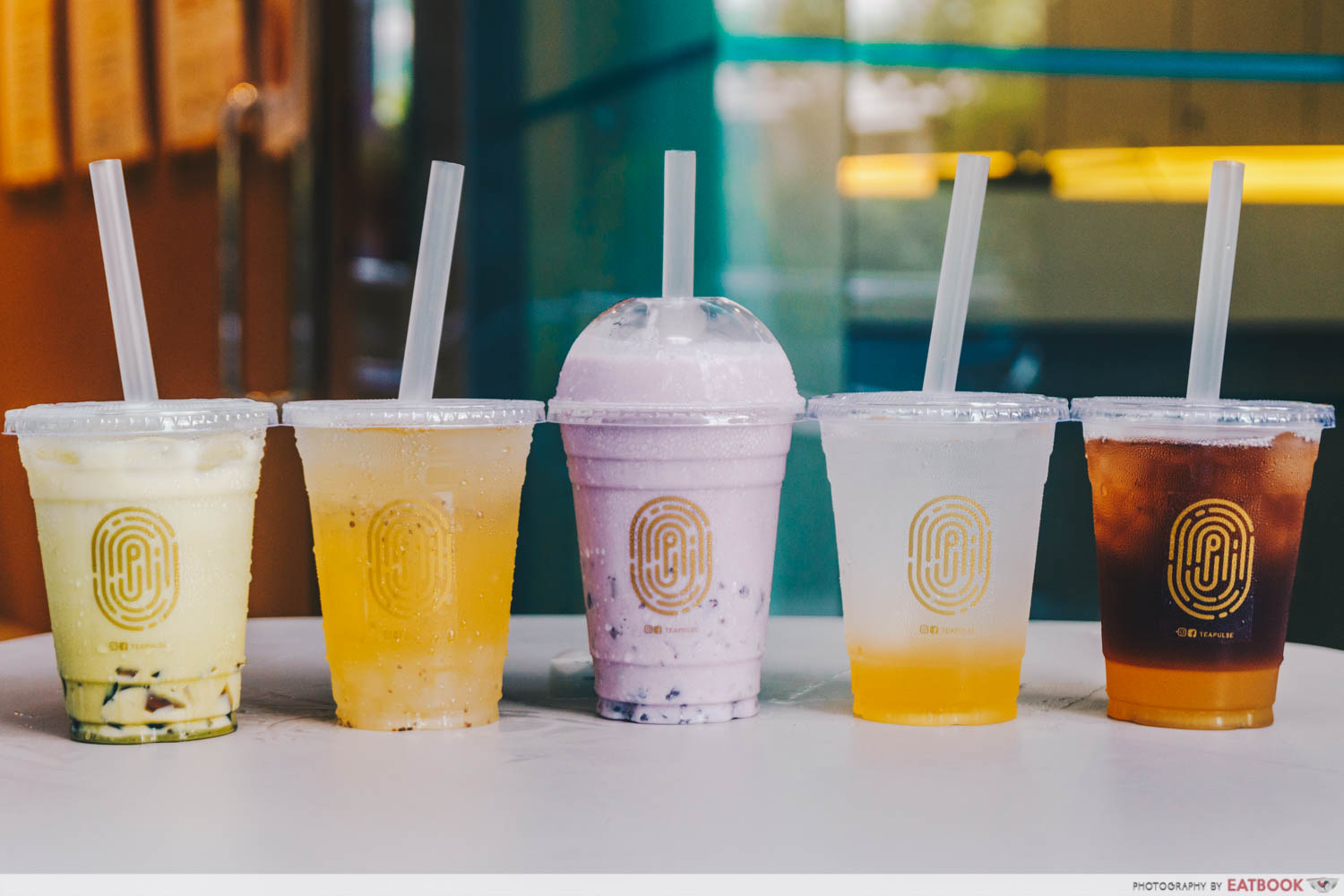 Bubble tea has practically become ingrained in Singaporean society. A series of famous brands, including Milksha, The Alley and Xing Fu Tang, has landed on our island in the past few months. If the snaking queues at those BBT powerhouses are anything to go by, Singapore's infatuation with the sugary drink is more fervent than ever.
In light of recent worrying reports about the amount of sugar in our beloved milk teas, perhaps it's time to start looking at healthier alternatives, such as TeaPulse. This one-and-a-half month old stall boasts an array of unique drinks that uses all-natural ingredients.
While they do have conventional offerings such as milk teas and smoothies, their real speciality lies in the jazzed up Kombucha and Fermented Lemonade drinks that make up their Wellness range.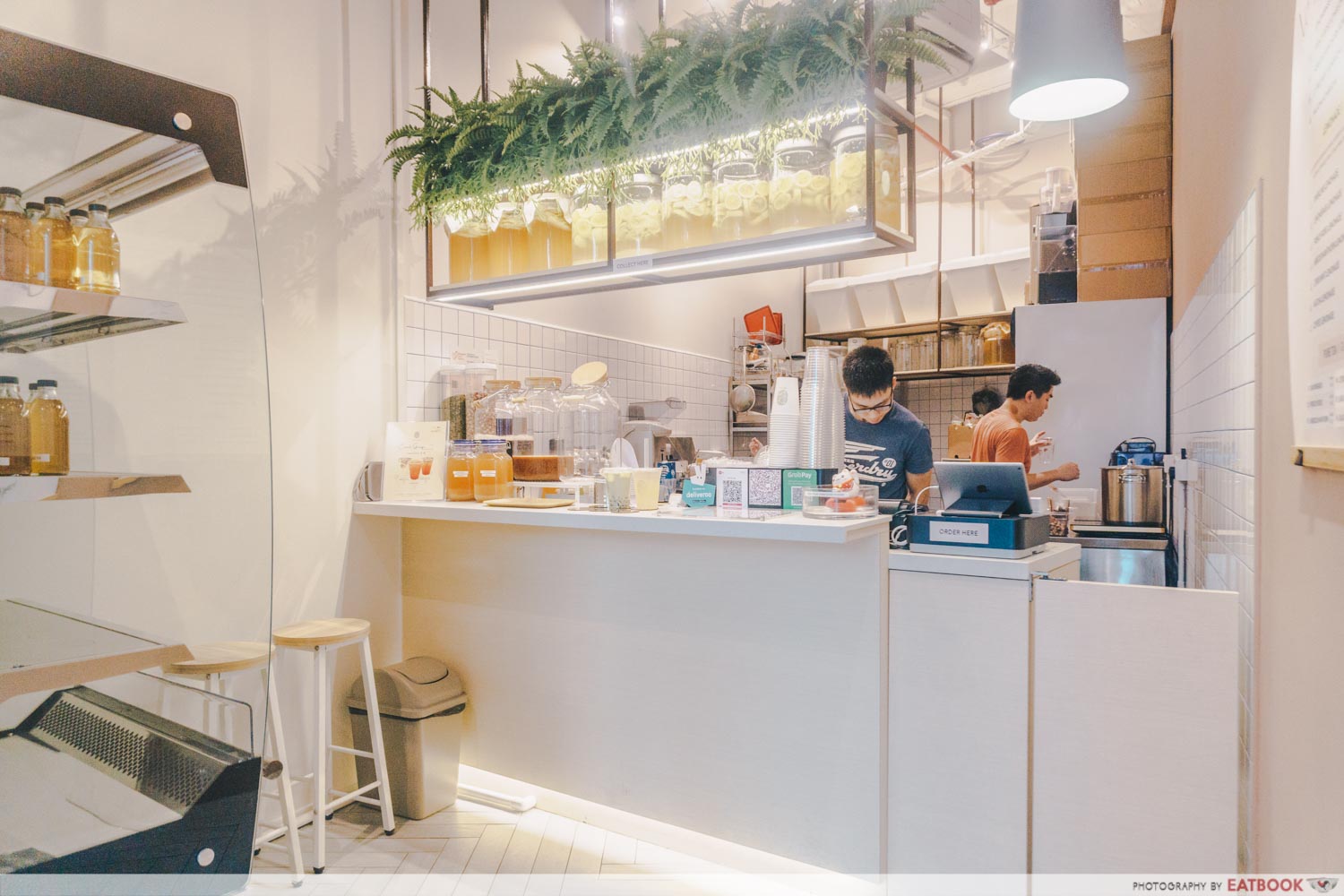 The inside of their stall is akin to a laboratory, and is filled with large labelled jars of fermenting liquids. Meanwhile, the staff works intently in the kitchen, cooking pearls and brewing tea. It's a lot more effort than what regular bubble tea stalls put in, but Ivan, the owner, tells us he's passionate about it.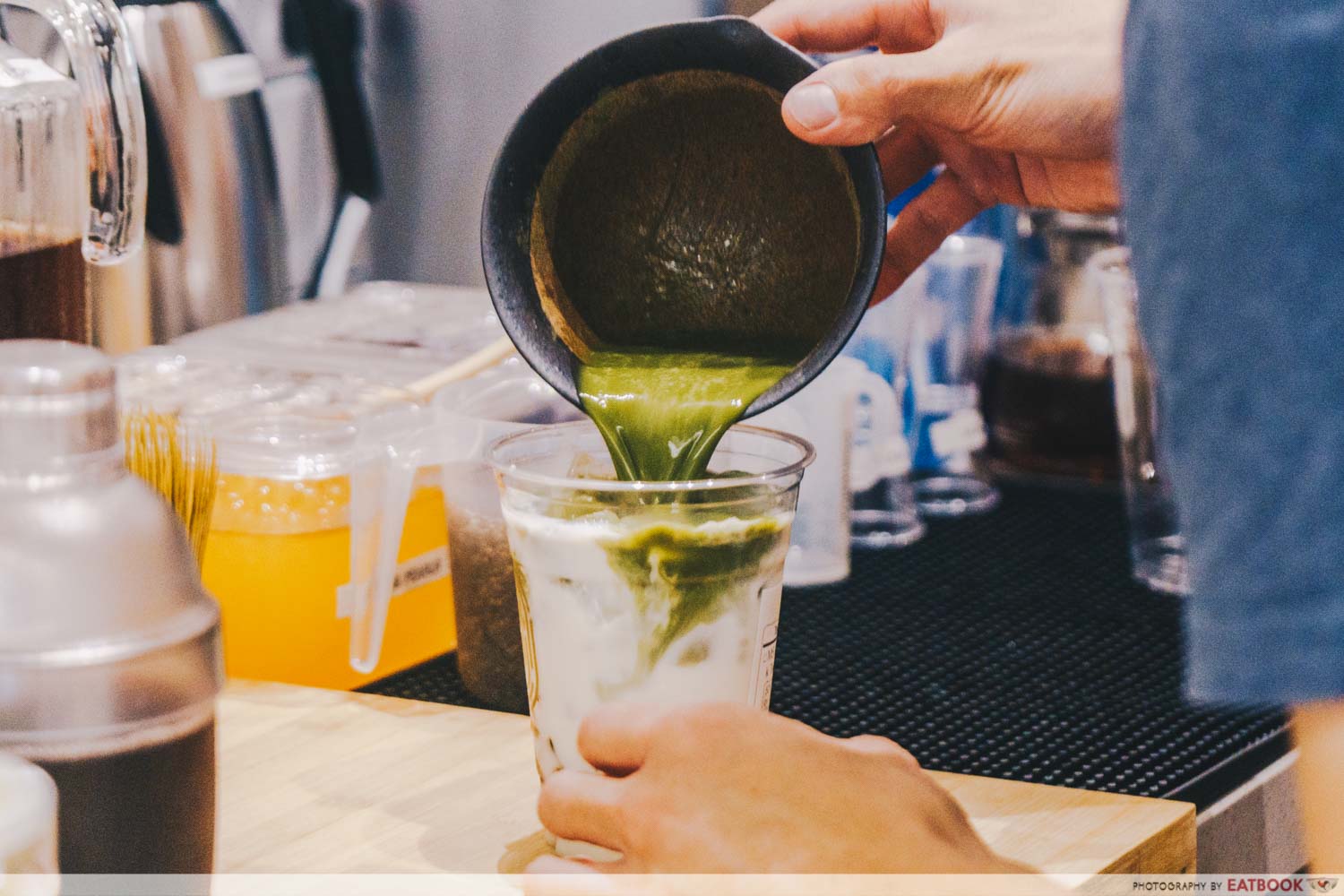 Ultimately, he wants to make drinks that are healthy yet delicious, while also being light on the wallet. Kombucha has picked up steam worldwide, especially in the USA. He believes that with his innovative flavours, he can help it become mainstream here too—a healthier option to bubble tea that doesn't sacrifice flavour.
That commitment to making genuinely nutritious drinks is evident throughout the menu. You won't find any creamer in their milk teas—only fresh milk is used, with skim milk ($0.50) and oat milk ($0.80) options available too. Flavours such as French rose are crafted with tea rather than syrup. Three of their six toppings are house-made. Even those that aren't house-made are healthier options, such as the white pearls, which are made with calorie-free konjaku.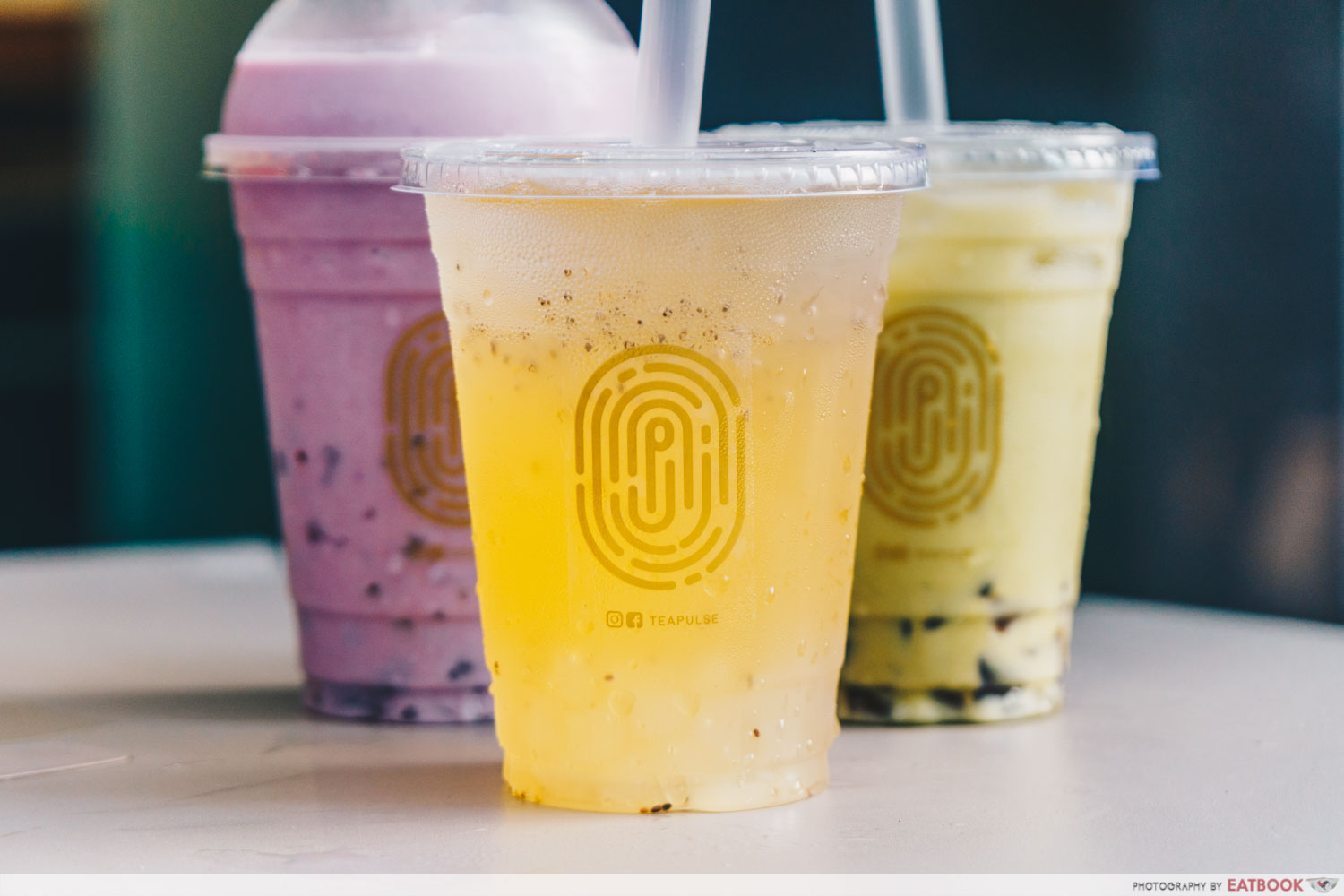 We got the ball rolling with their Lemongrass Kombucha with White Pearls ($5.40). This fermented drink is created by introducing bacteria cultures to sugared tea, resulting in a slightly fizzy and sweet beverage with a vinegary finish.
This was my first time trying kombucha, so I was understandably apprehensive. While I expected an assertively sour punch, the mild lemongrass zing dulled that sour edge, resulting in a sweet, tangy and refreshing drink. Chia seeds and bouncy white pearls provided an addictive texture, and my initial scepticism had been proven unfounded.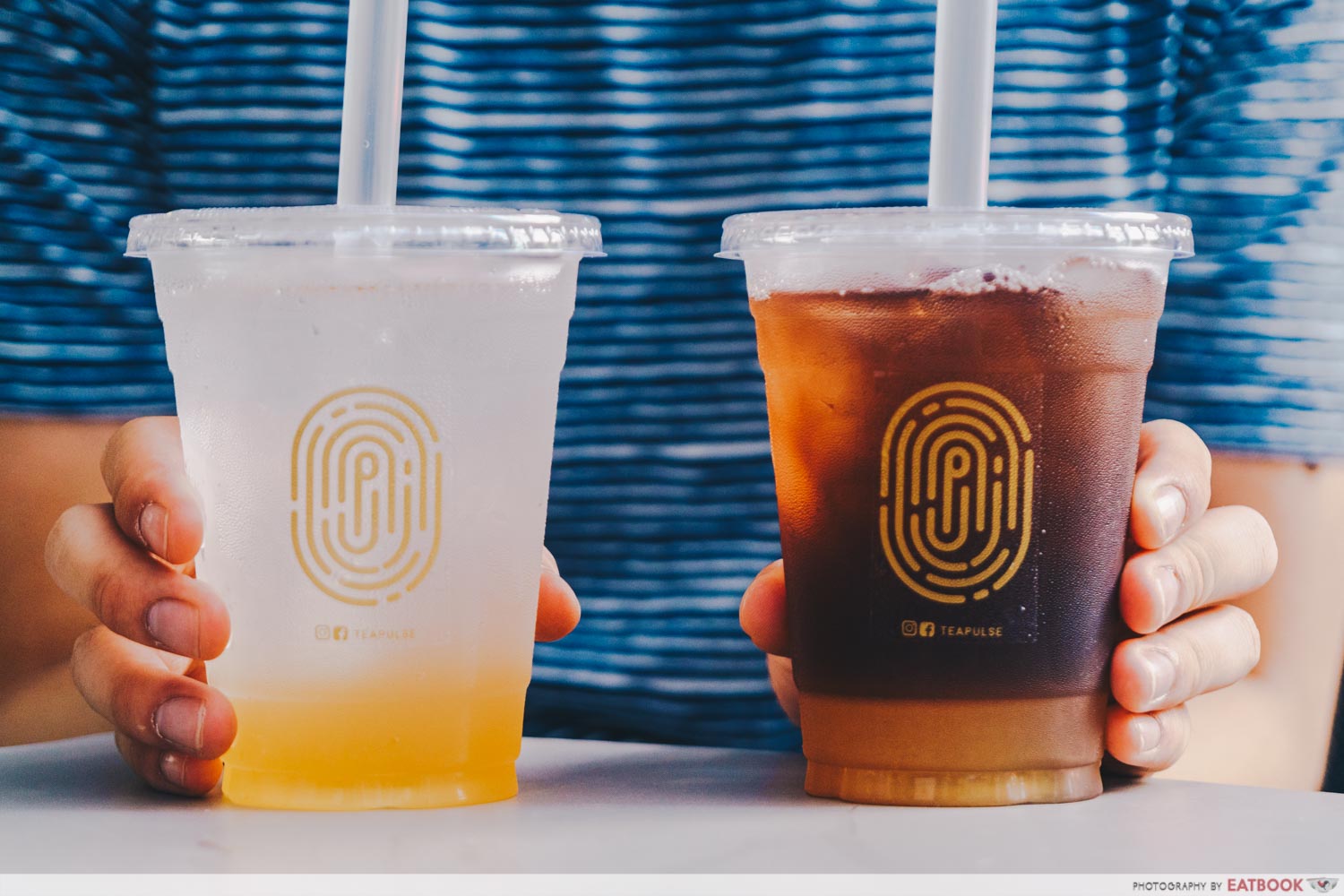 Because they contain probiotics and multivitamins, you may expect their fermented lemonades to have a medicinal funk. The Sparkling Lemonade ($4.80) quickly proved that wrong, simply tasting like an effervescent, full-bodied lemon drink. We also had a taste of their Hibiscus Hawthorn Lemonade ($4.80), which topped that zesty blend with a medley of sour plum, hibiscus and hawthorn for sour plum accents and a floral finish. Healthy drinks that don't taste healthy, indeed.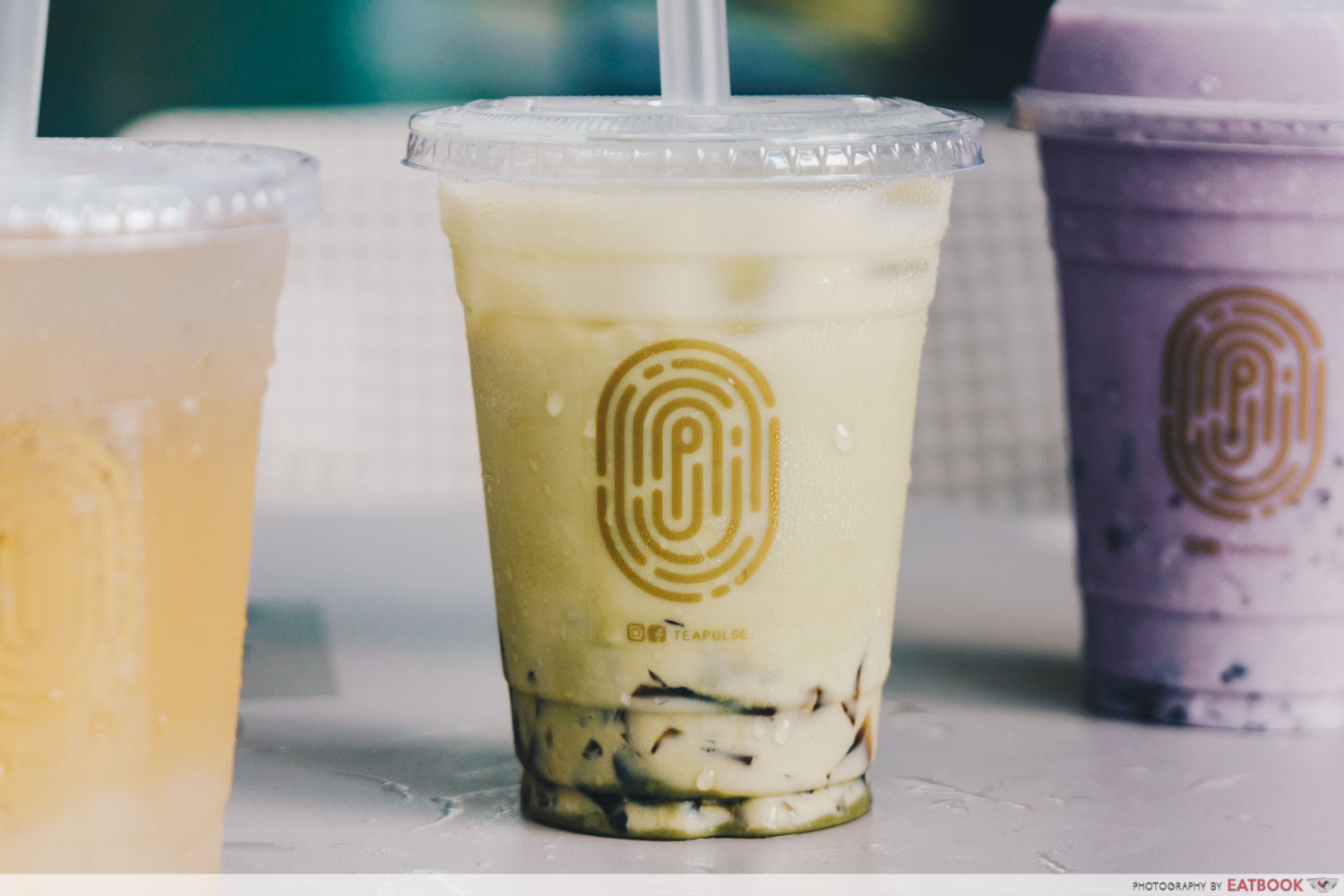 The Genmaicha Milk Tea with Earl Grey Jelly ($5.40) will suit hojicha fans. Genmaicha is made from toasted brown rice, and possess the same toastiness as roasted green tea. Seeing as to how the tea's strong flavour overshadowed the Earl Grey jelly's bergamot flavour, we recommend pairing the topping with less robust drinks, such as their kombucha.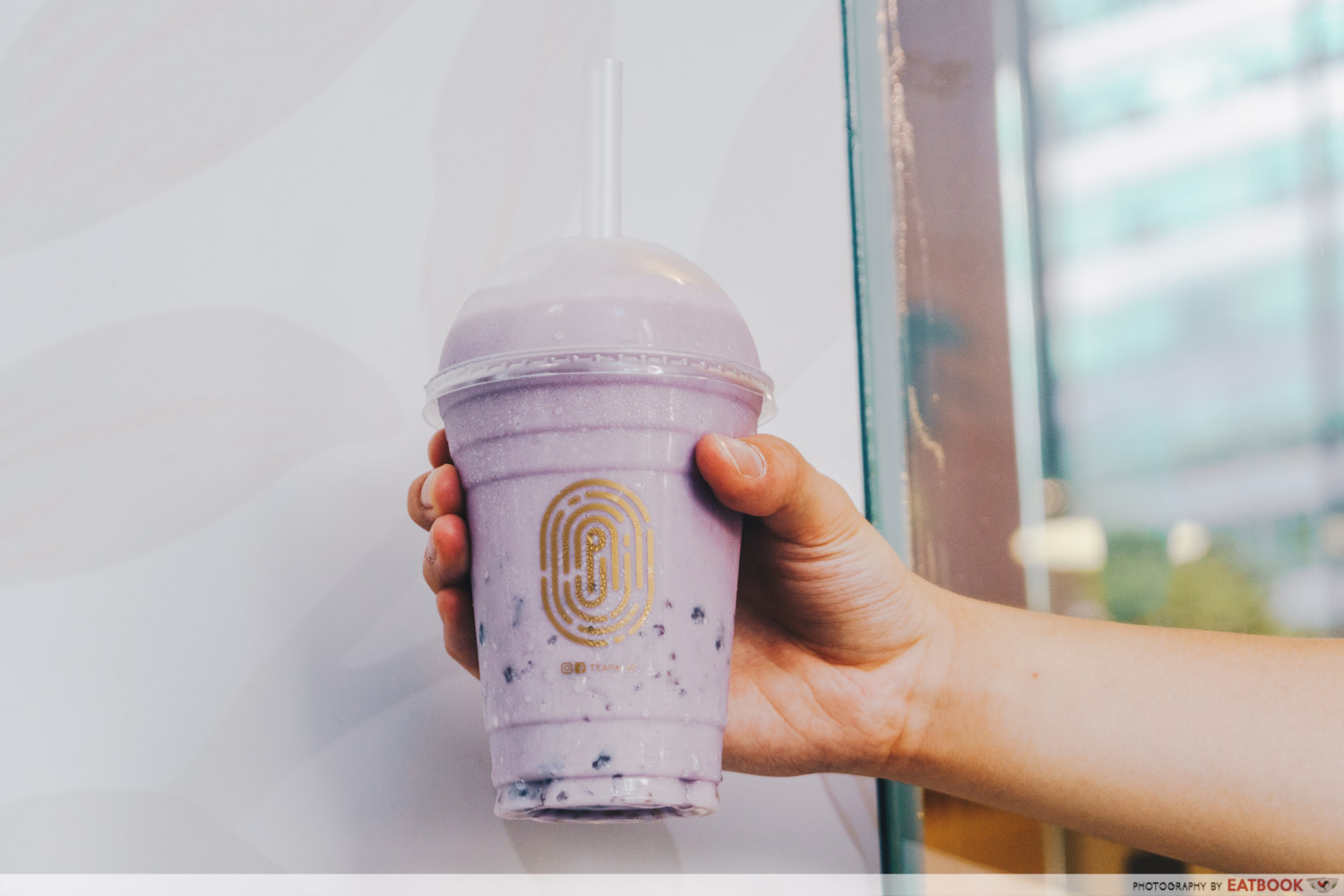 The vividly lilac Purple Potato Smoothie with Chestnut Pearls ($7.20) was arguably the most photogenic drink we tried. It backed those looks up with flavour. Most renditions of this drink are overly syrupy, but this slightly grainy smoothie was packed with earthy sweet potato flavour. We were equally impressed by the crunch of the chestnut pearls, which were basically nostalgic red rubies sans the syrup.
For more eye-catching drinks, check out ASip Drinks and KOI's new Pop Pop Tea Latte. There's a dizzying number of food options at Raffles Place, so if you need some clarity, check out our list of 7 Raffles Place food places and our review of Little Bowl.
KOI Has A New Popcorn Bubble Tea Latte That's Topped With Garrett Caramel Popcorn
Address: 3 Phillip Street, #01-04, Royal Group Building, Singapore 048693
Opening hours: Mon-Fri 10:30am to 7:30pm
Tel: 8742 8272
Website
Photos taken by Marissa Yeo and edited by Adam Tan.