Little Bowl in the heart of CBD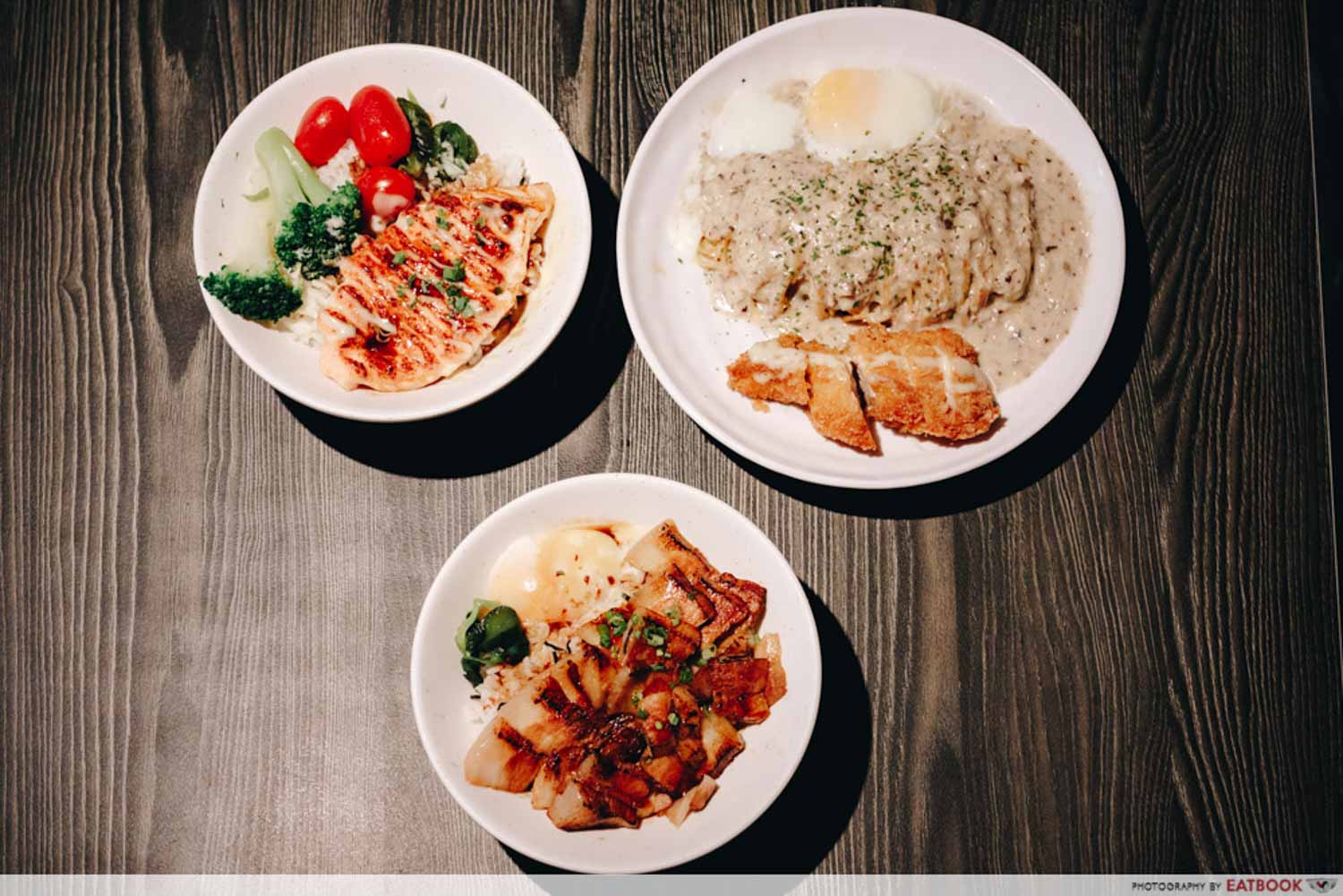 Saveur has been serving affordable yet good French food ever since it first opened at Purvis Street. Working behind the scenes since day one are two chefs, who decided to set up something they can call their own at Little Bowl.
Food at Little Bowl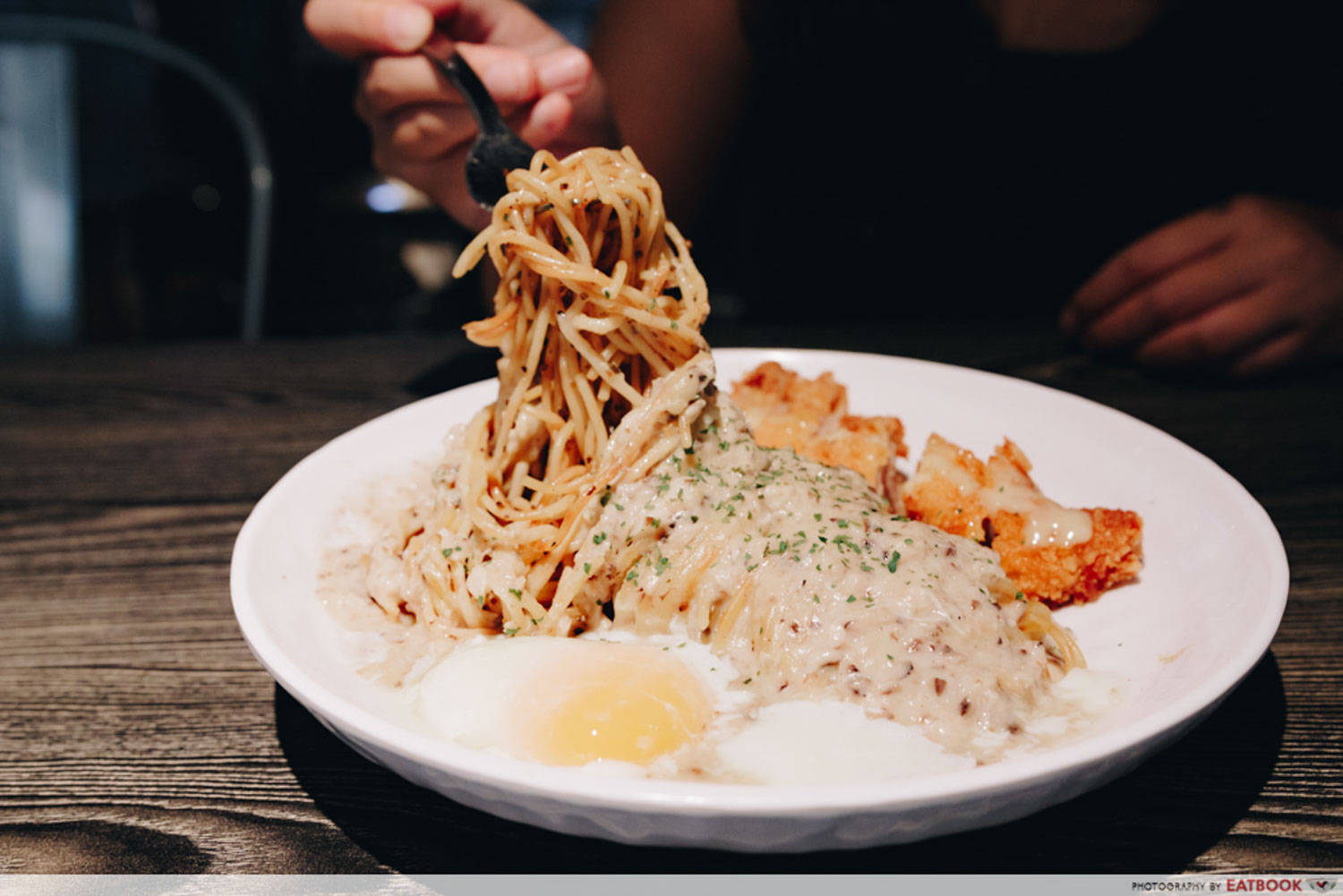 Little Bowl boasts an ambitious, hit-making menu with dishes such as their signature Value Meal Shio Noodles ($6.90). It features fried chicken, soft boiled egg, and a huge portion of pasta covered in a mysterious sauce.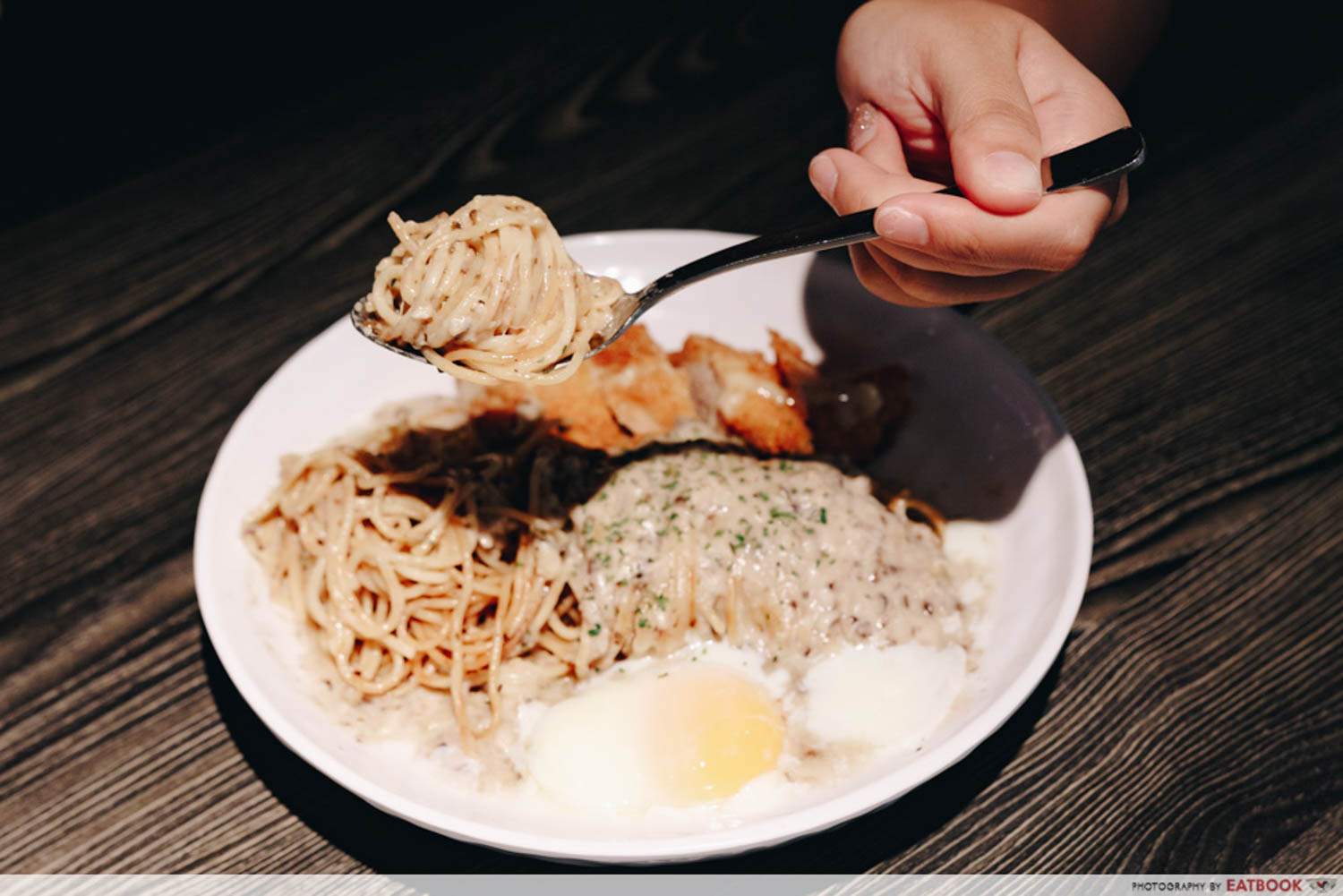 The pasta is my favourite part of the dish. Do not expect plain and boring boiled pasta. The one served here is flavourful on its own, thanks to their method of cooking and seasoning the pasta with kelp.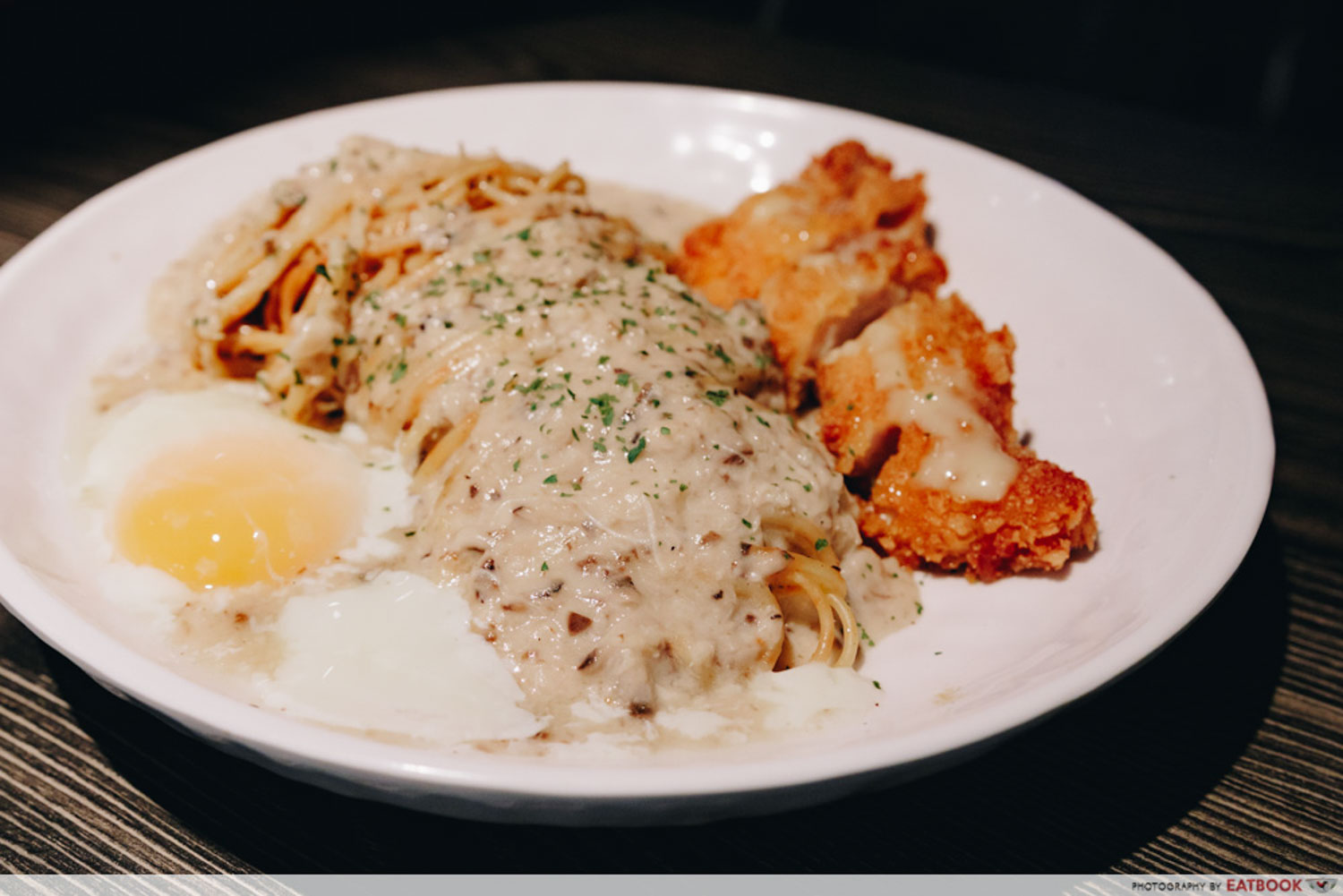 You could almost savour the ocean when you drench the pasta in their house-made mushroom and crab meat sauce. It was creamy and robustly flavoured, like a carbonara cream sauce with an added earthiness from the mushroom.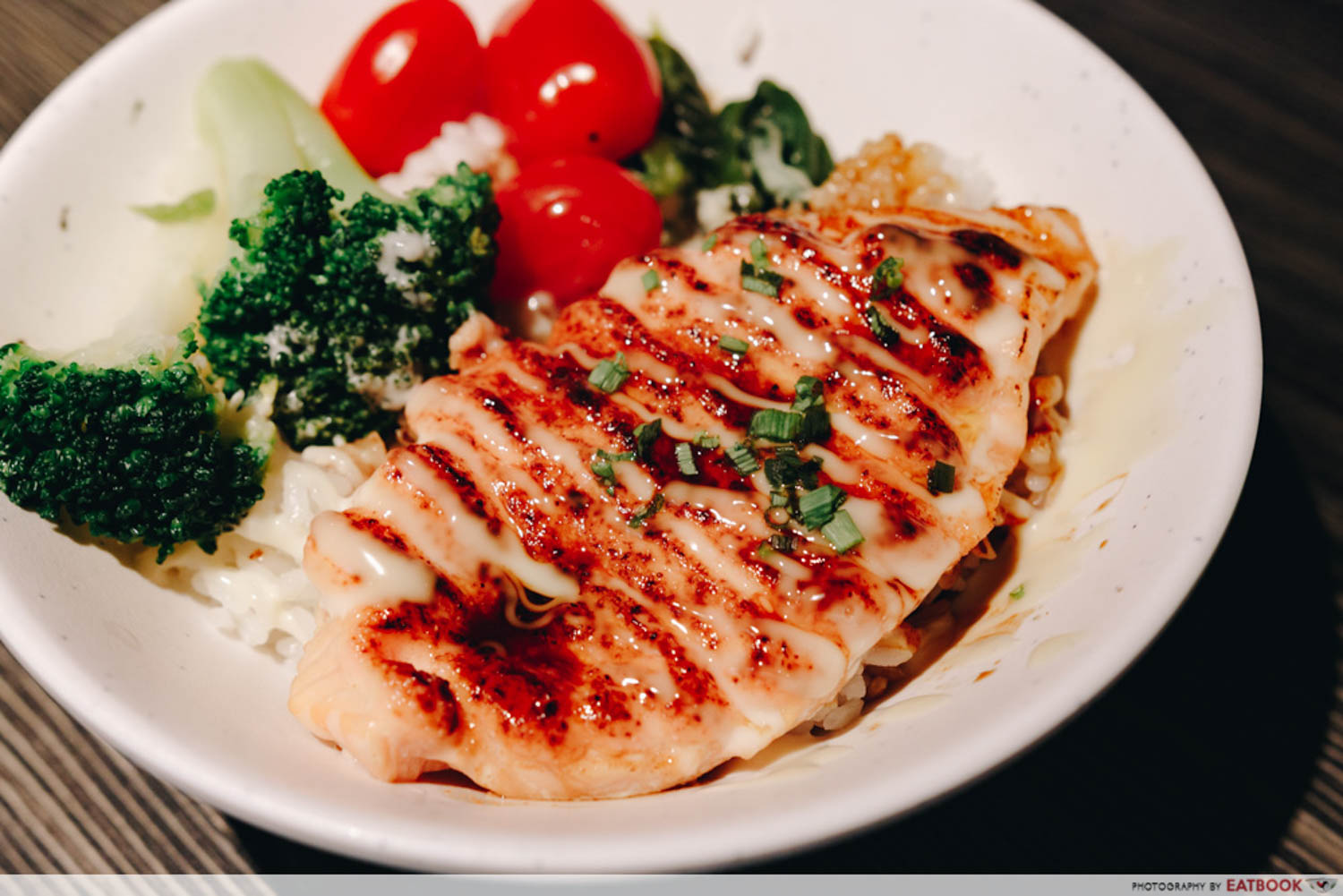 There's a fine line between gimmicky and #legit food which draws in the right attention. A mentaiko dish is always hit-or-miss, but the Mentaiko Salmon Rice Bowl ($7.90) was uncontrived and simple.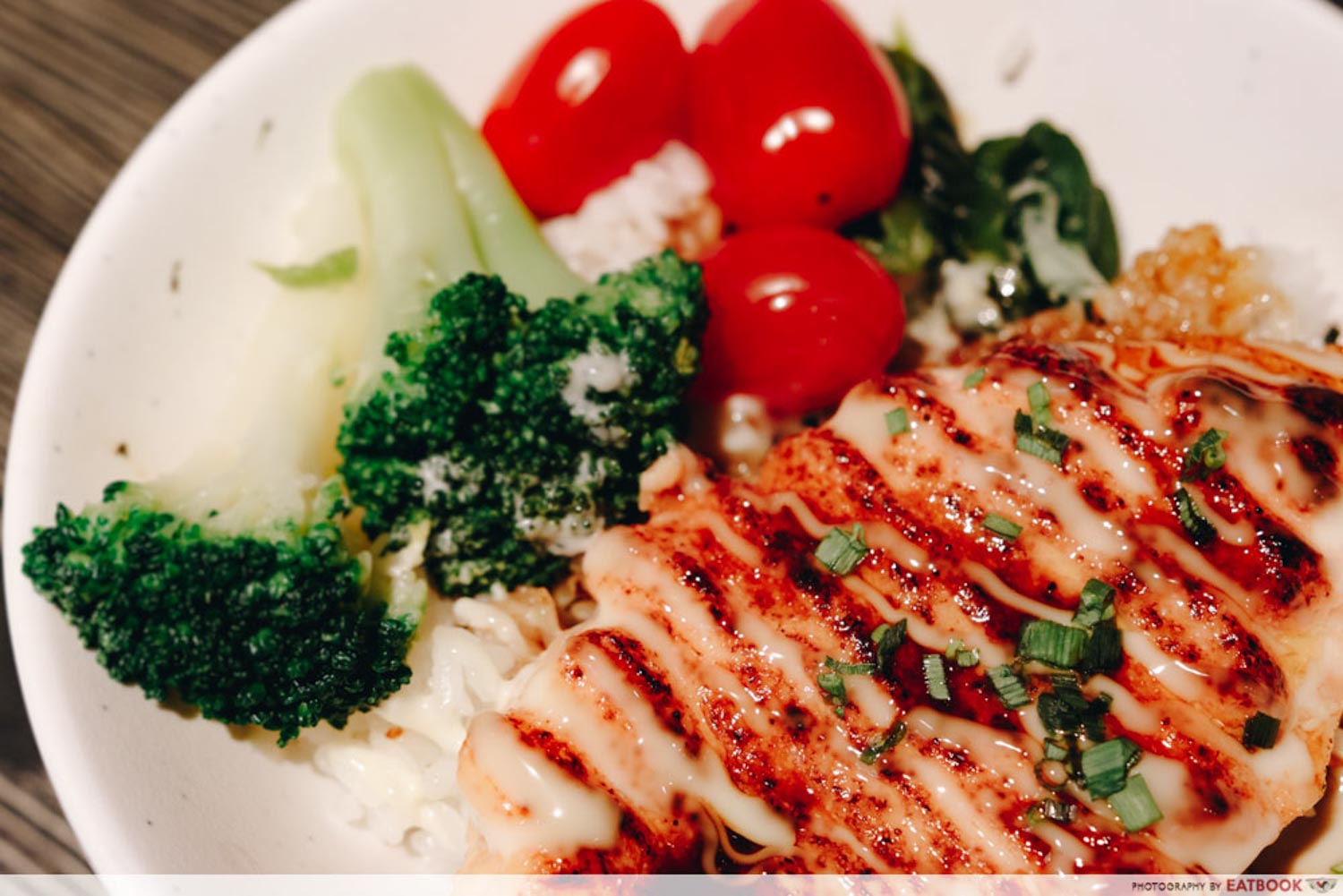 The salmon might be the size of a child's palm, but it is generously dressed in mentaiko and mayonnaise. There's even extra attention to detail as they blow-torch the slab, giving it an aromatic essence.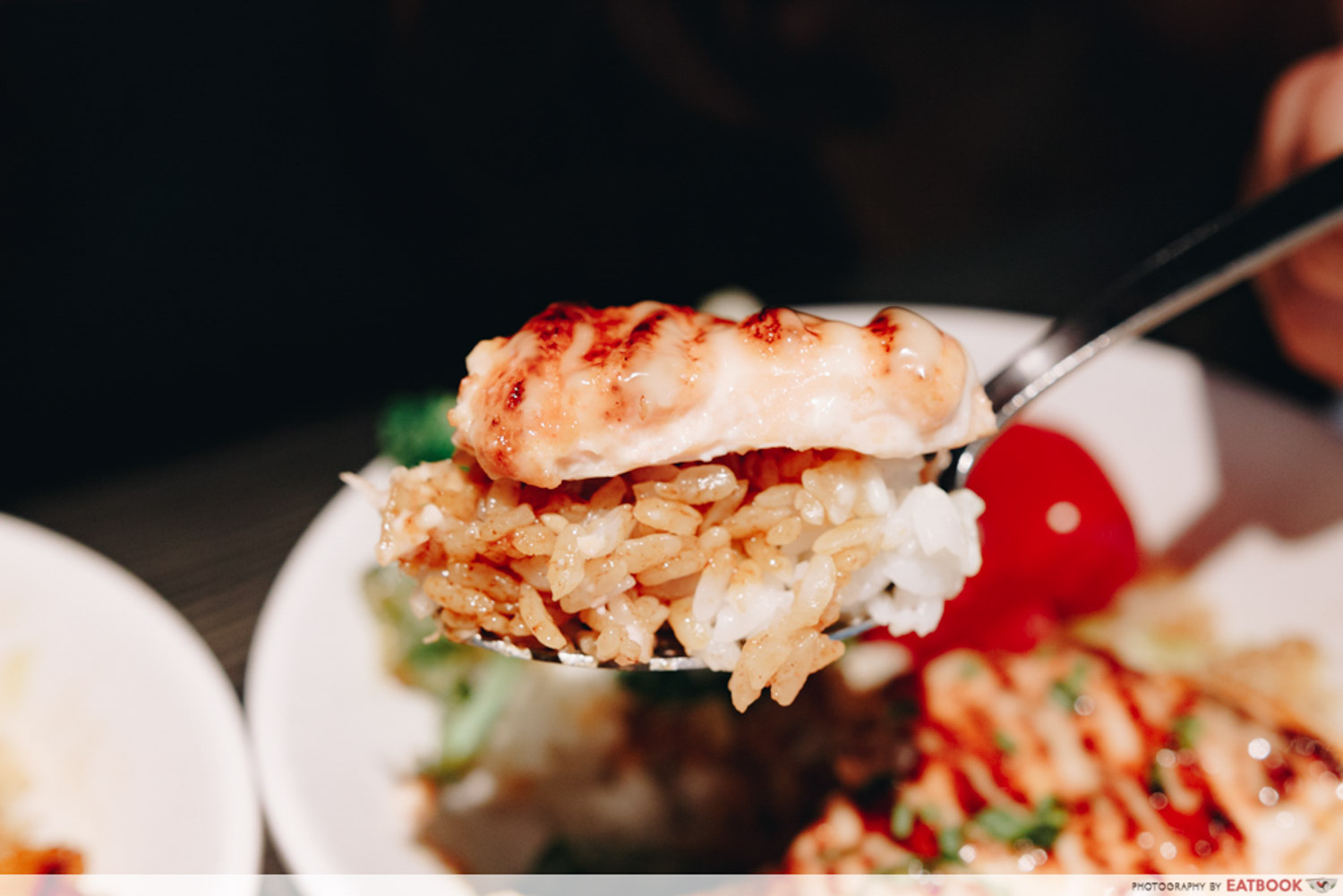 I also appreciate how they drizzled teriyaki sauce onto the plain white rice below, as rice bowls like these tend to become a little dry without a runny egg or gravy. The sauce was sweet and savoury, making the dish tastes a tad more like salmon teriyaki with rice.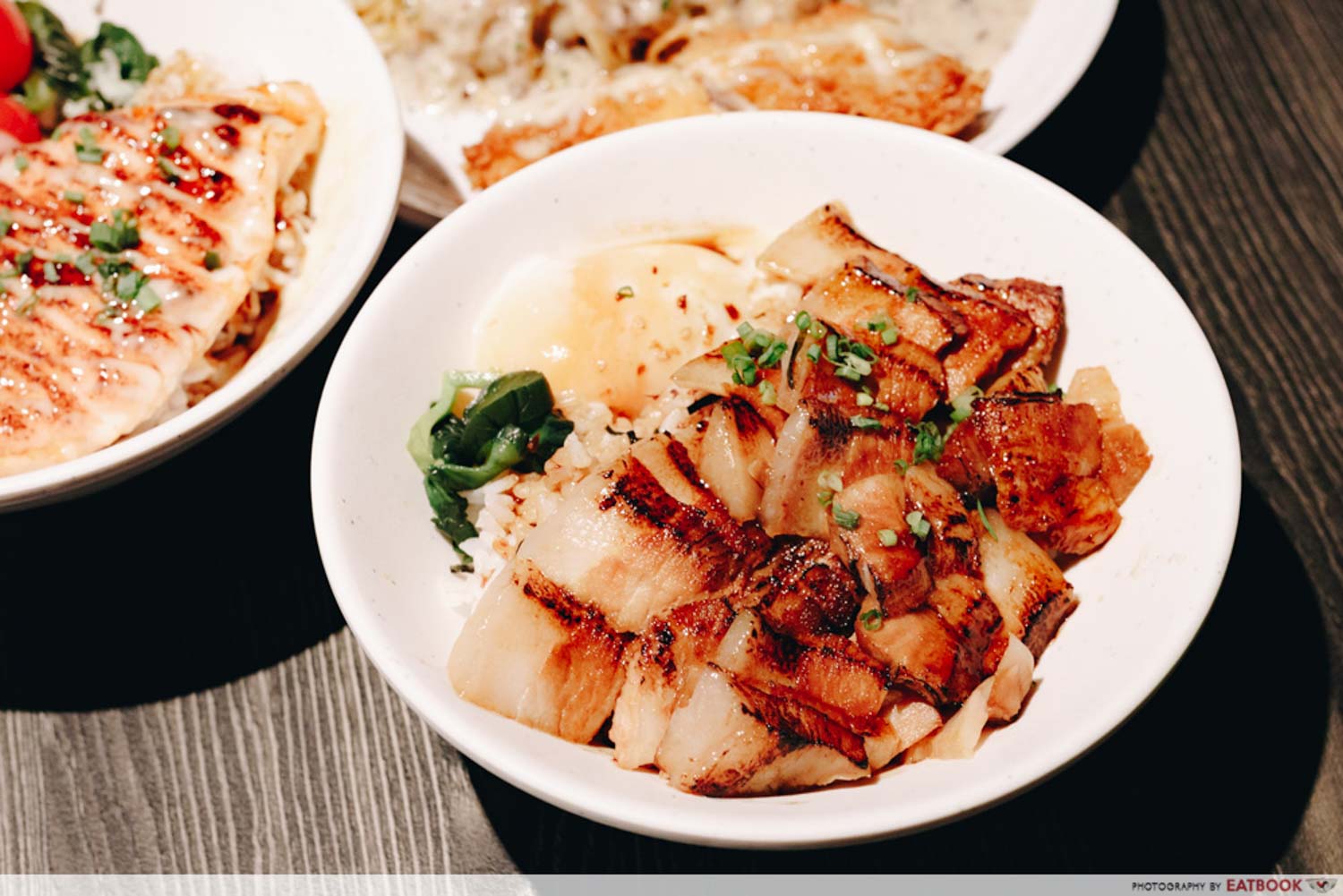 There's also a Grilled Pork Belly Rice Bowl ($5.90), which is my personal favourite. Do note that the bowl looked different from what is shown on the menu. The pork belly came sliced instead of in huge slabs as shown in the picture above.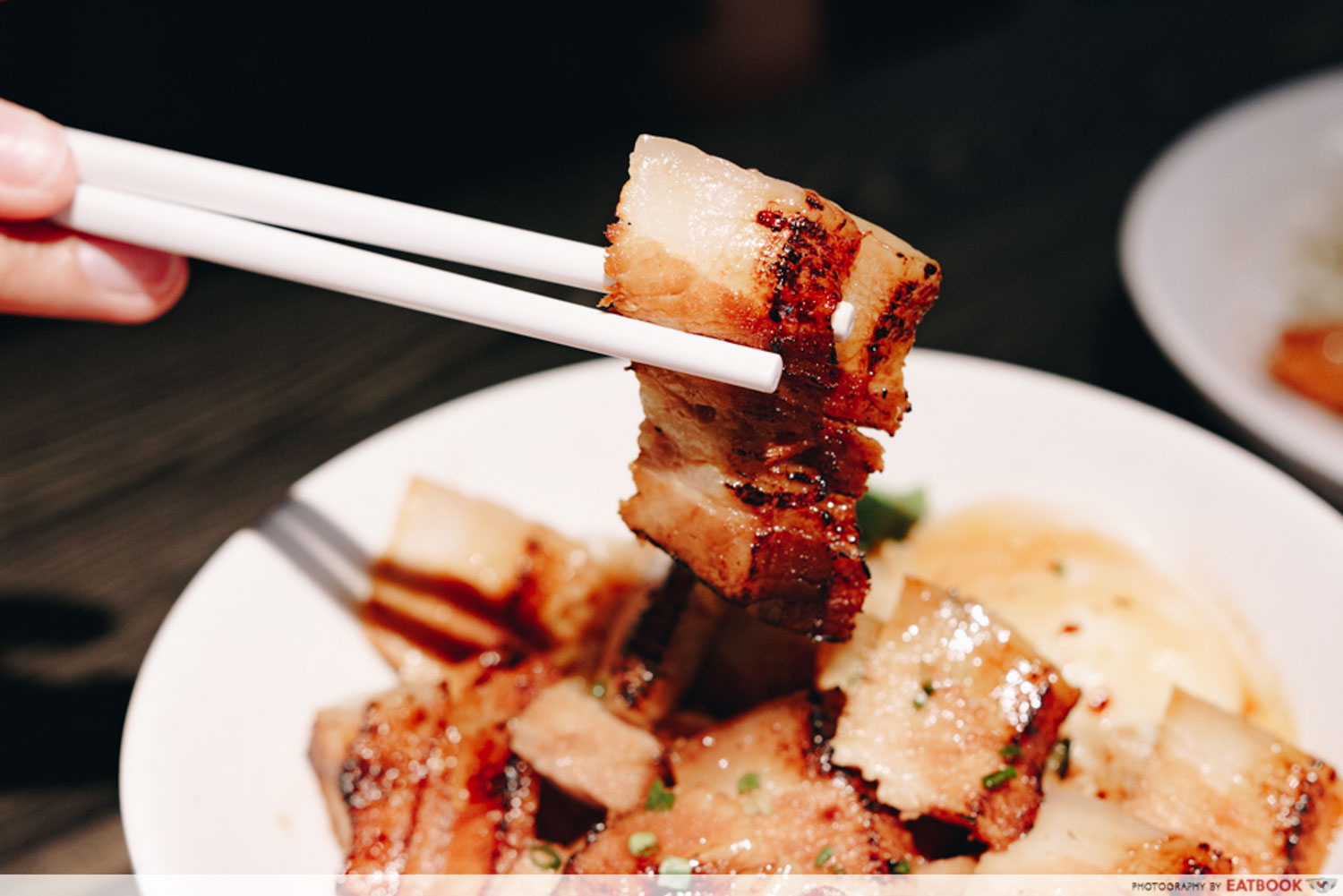 The pork belly slices had a distinct layer of fat and meat. The porky aroma was so intense and fatty that it could even pass off as the trendier cut, pork jowl. Each morsel had a charred sear to it, creating a delicious caramelised flavour on top of its teriyaki marinade.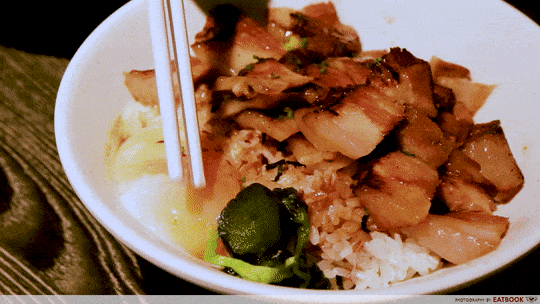 If, like me, you have an insatiable appetite for the most drippy and yolky food porn, the poached egg will bring much joy. The viscous egg also gives added moisture to the otherwise dry rice below.
Ambience at Little Bowl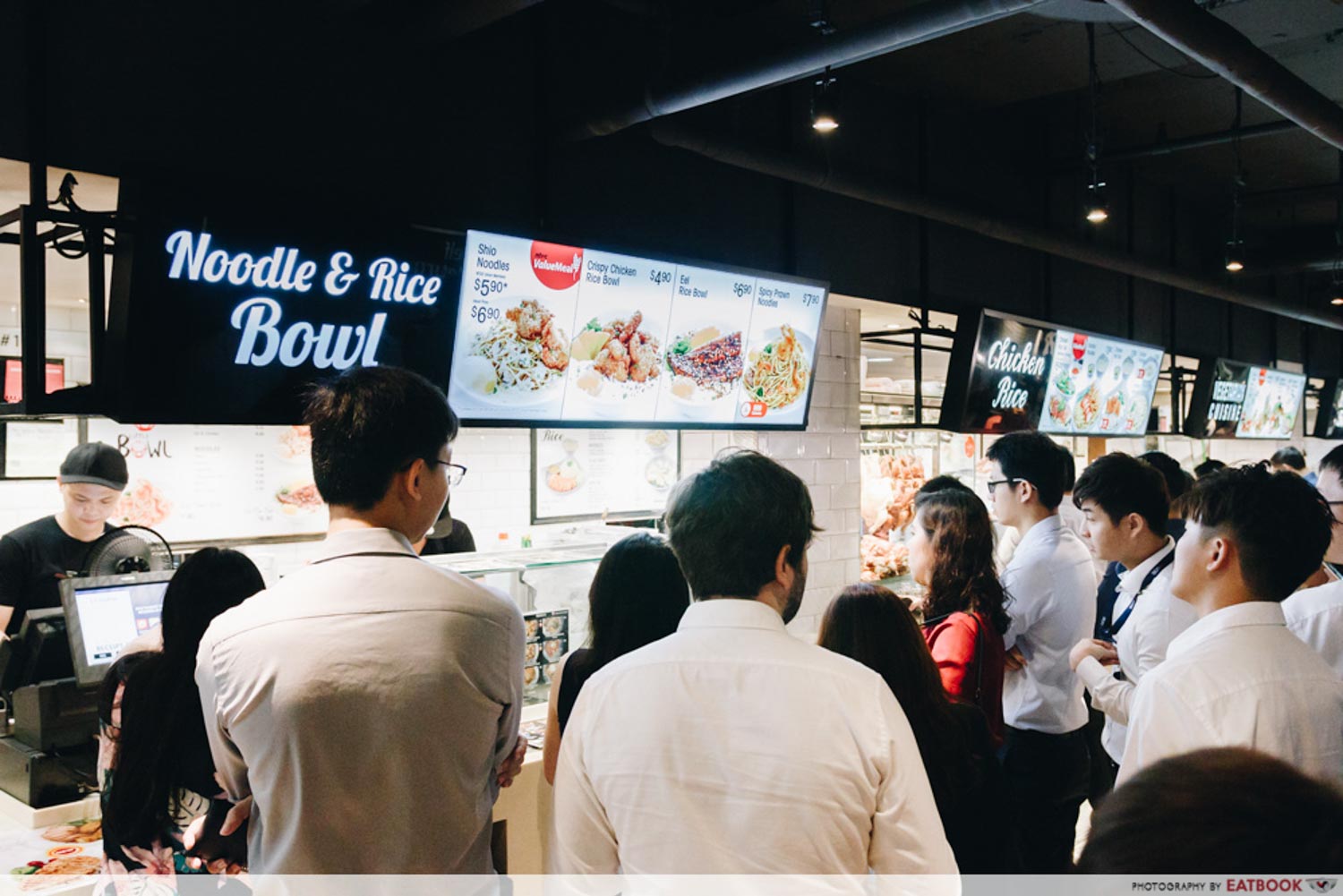 Tucked in the unassuming building of Clifford Centre, Little Bowl is located at the food court in the basement. Keep your eyes peeled for the sign that says "Noodle & Rice Bowl", as the actual name of the stall is hidden behind the counter. Patience is required during lunchtime, as there is usually a perpetual queue.
The verdict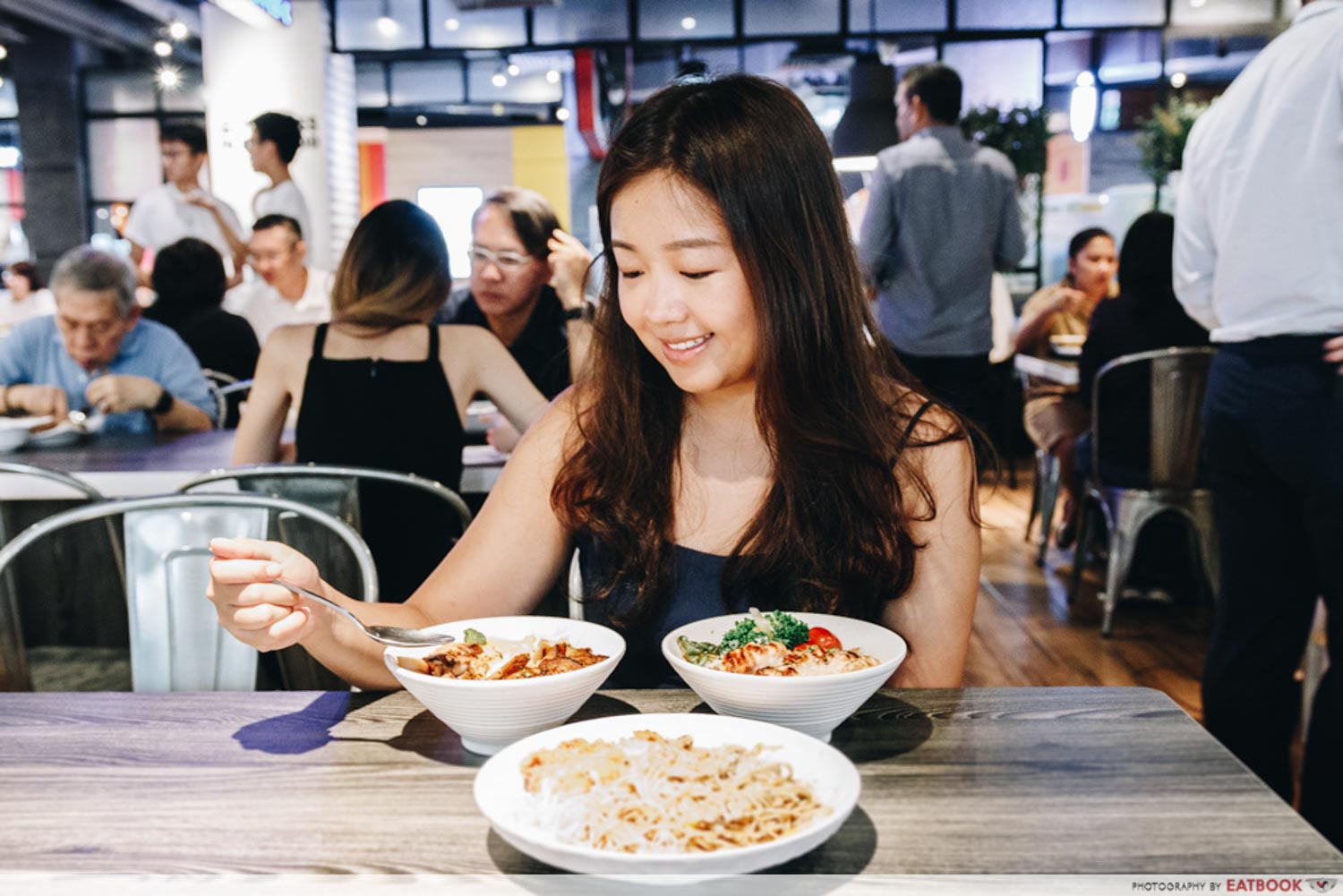 Blessed are those working in the CBD, for they are plagued with countless choices for value-for-money yet good food. Little Bowl is another one of those places I can easily see myself heading to for a quick lunch or early dinner.
Hao Lai Ke Review: Ex-Din Tai Fung Chef Opens A Hawker Stall Serving Pork Ribs Fried Rice
Address: 24 Raffles Place, #B1-01/10, Stall #13, Clifford Centre, Singapore 048621
Opening hours: Mon-Fri 10am to 7pm, Sat 10am to 3pm
Website
Little Bowl is not a halal eatery.
Photos taken by Pichan Cruz.
This is an independent review by Eatbook.sg.
Summary
Pros
– Extensive menu
– Value for money
– Located in CBD
Cons
– Hard to find seats during mealtimes
Recommended Dishes: Value Meal Shio Noodles ($6.90), Grilled Pork Belly Rice Bowl ($5.90)
Opening hours: Mon-Fri 10am to 7pm, Sat 10am to 3pm
Address: 24 Raffles Place, #B1-01/10, Stall #13, Clifford Centre, Singapore 048621