Thai By The Park
at Pasir Ris
Update: Thai By The Park is now permanently closed.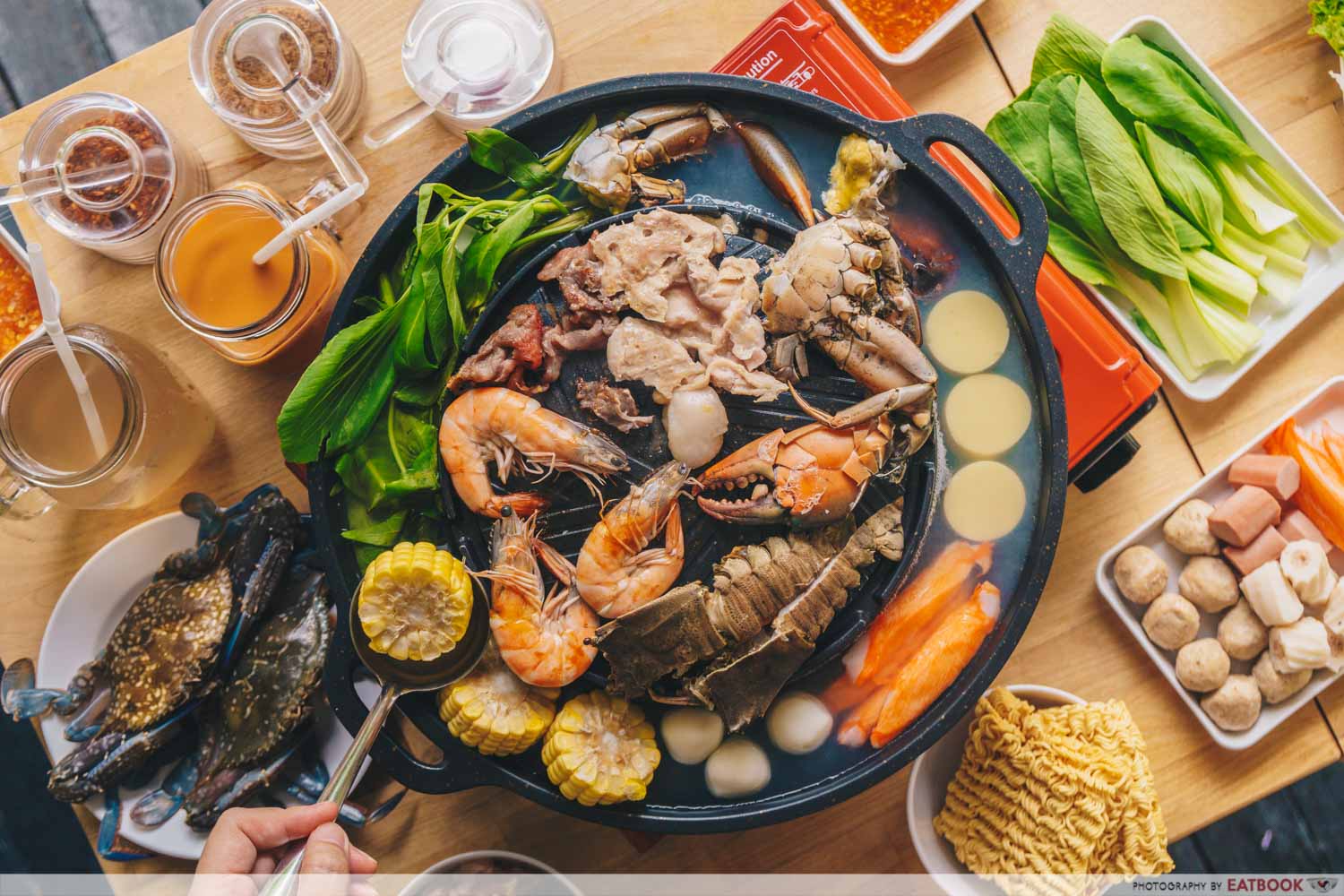 Aunty Jane of Jane Thai strikes again. With 33 years of experience under her belt, she has now opened a fully air-conditioned restaurant, Thai By The Park. Other than Thai zi char dishes whipped up personally by Aunty Jane herself, they also offer a value-for-money $25 mookata buffet featuring free-flow meats and seafood such as crayfish, crabs and more.
Food at Thai By The Park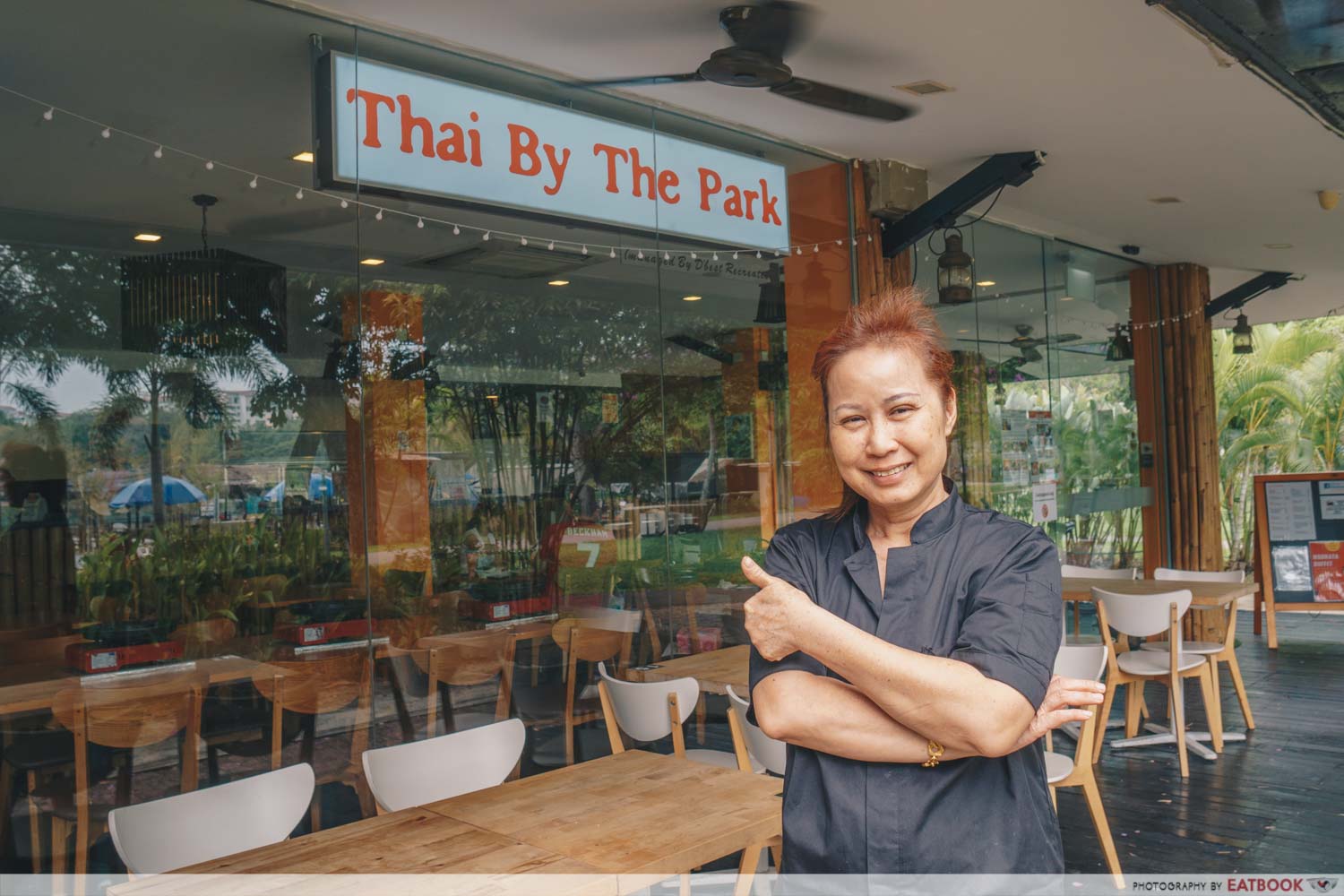 It feels like every time we visit Aunty Jane, we learn a little more about her. Dropping by Nimman Soi 9 undercover the last time, we got to hear about her journey after the closure of Orchard Tower's famous Jane Thai. This time at Thai By The Park, I got to witness the way she runs her restaurant. It was like a matriarchy, but the woman in power is caring, with the staff calling her "mama".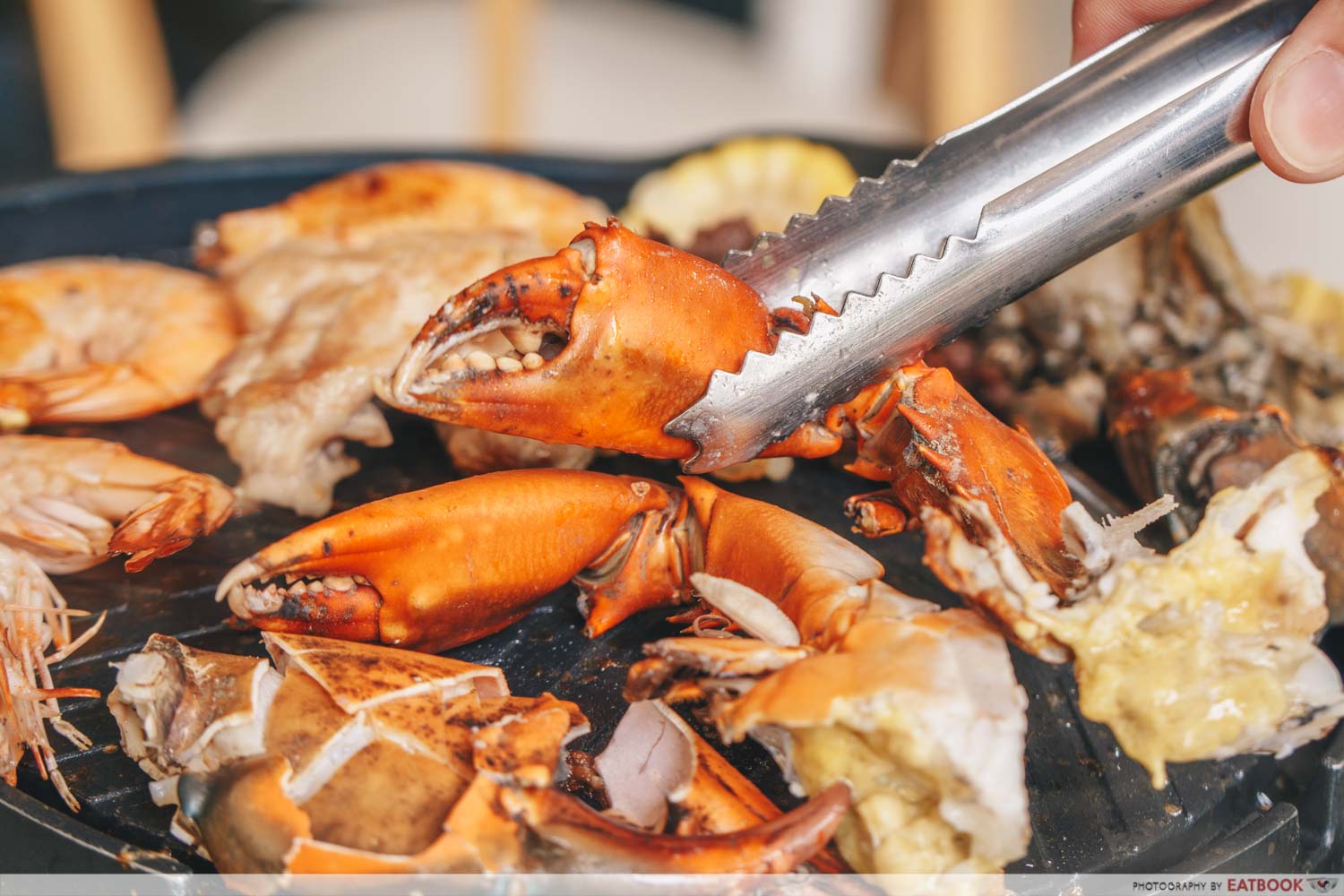 Her love for people and Thai food translates into the menu she serves. Generous in terms of both quantity and quality, the mookata buffet brought her sincerity to the fore with its premium ingredients and affordable prices. Adults pay only $25 nett, while kids pay $12.50 nett.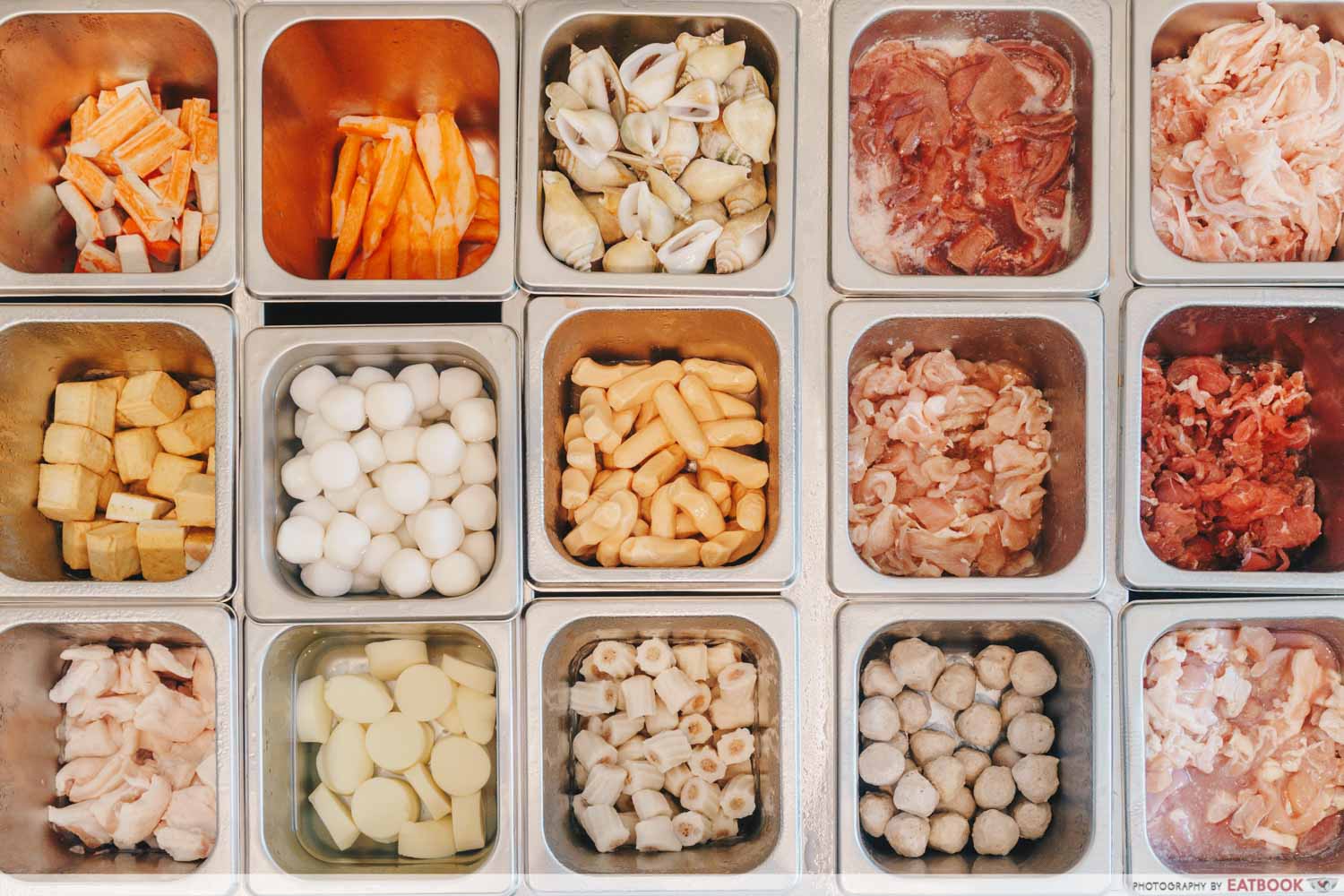 There is no "each diner gets only one serving of seafood" kind of clause here. Meat and seafood lovers will be happy to see an extensive selection of 28 free-flow ingredients such as crayfish, mud crabs, flower crabs, prawns, beef, pork belly, fish slices, chicken and more. Of course, there are also steamboat essentials such as fishballs, meatballs, crabstick, fish tofu, and vegetables.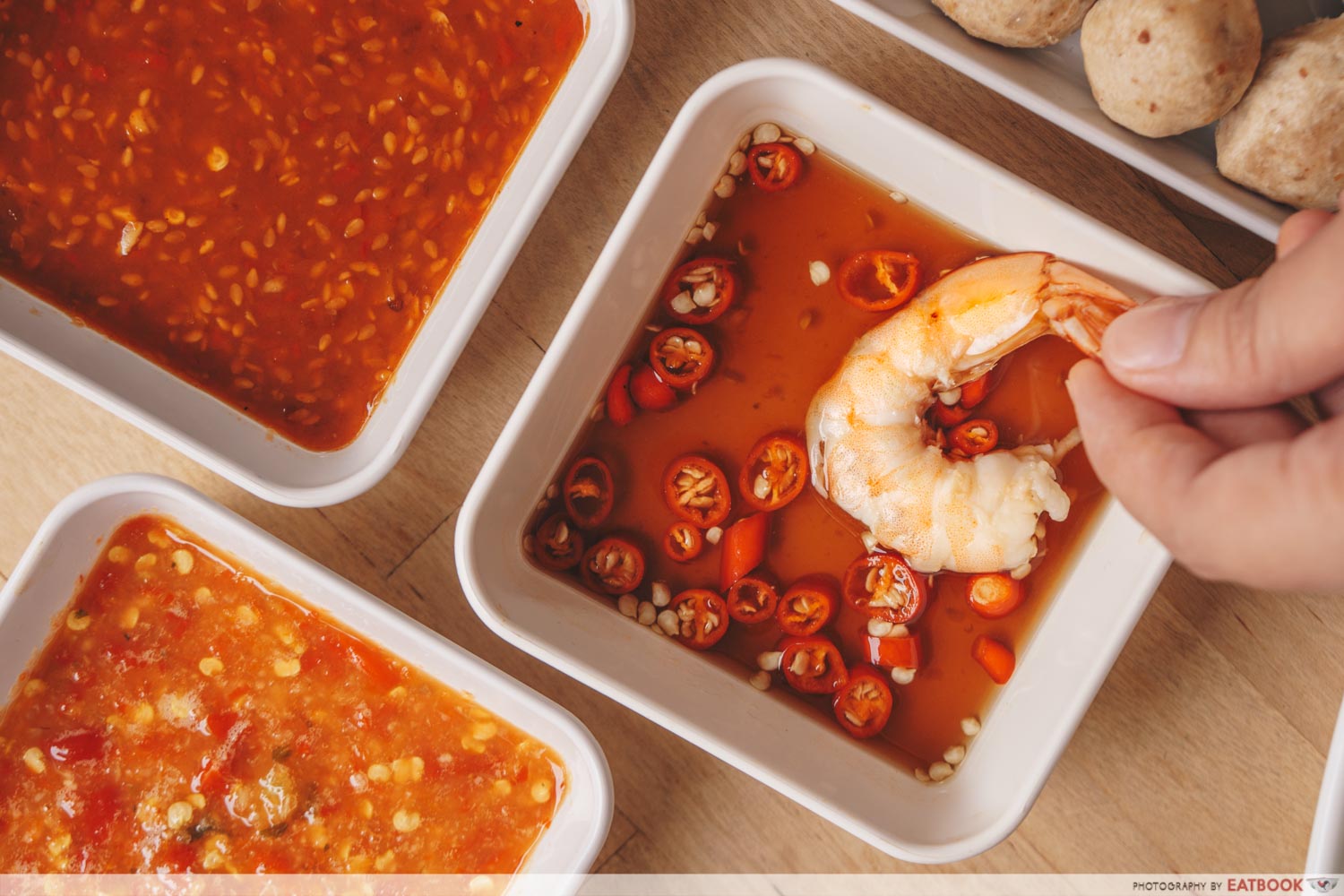 Similar to many hotpot restaurants, Thai By The Park also comes with their own mini sauce station. It features Aunty Jane's killer house-made garlic chilli and sweet and spicy mookata chilli. These sauces are so good she's actually selling them to her loyal customers at Nimman Soi 9! There are also chopped chilli, lime juice, fish sauce, and light soya sauces for those who want to invent their own concoctions.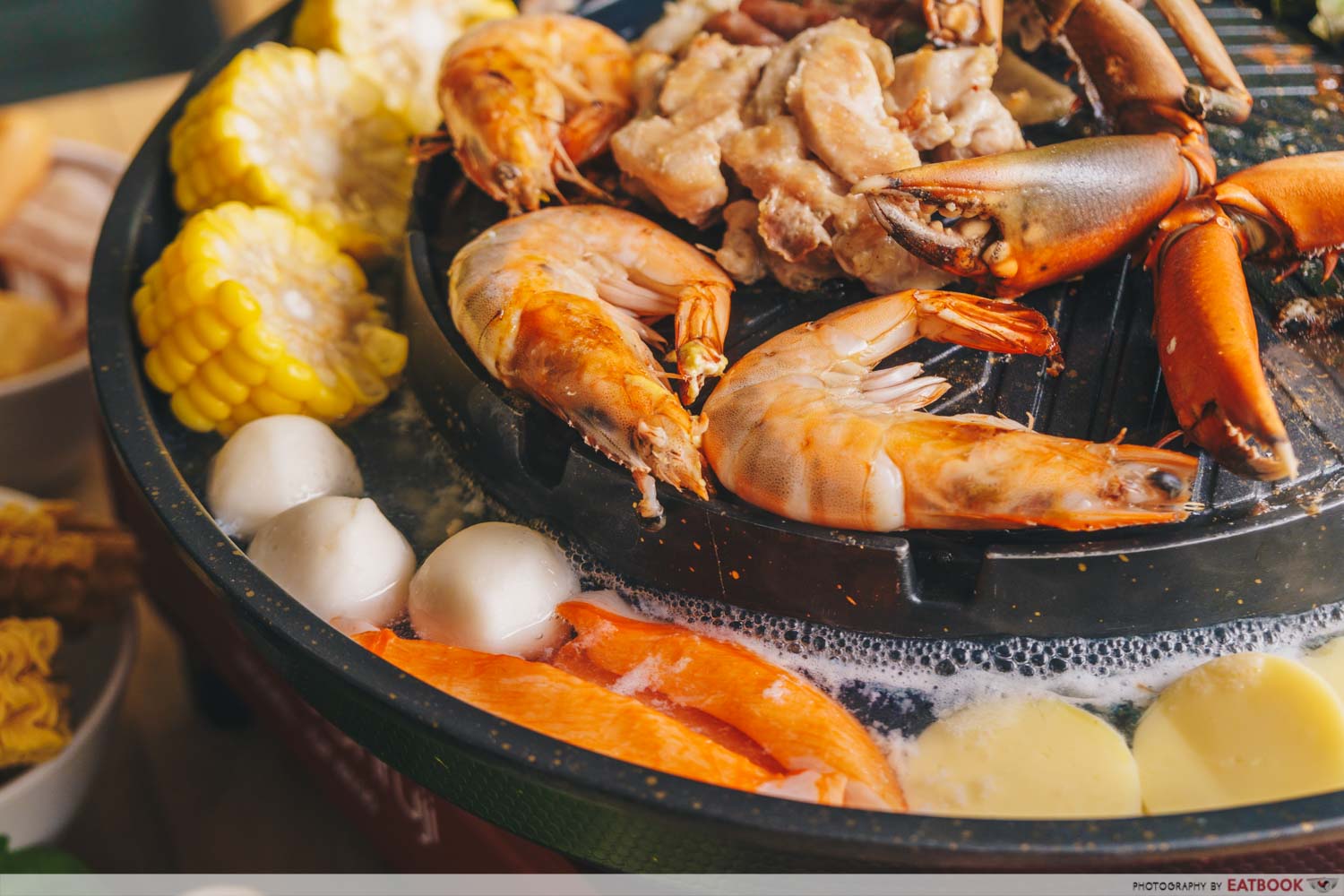 Interestingly, the mookata pan is like a reverse two-in-one CNY steamboat BBQ grill. The difference is that the hot grill takes up much more space than the hotpot moat for the former. This means there is more real estate to grill all of your favourite meats.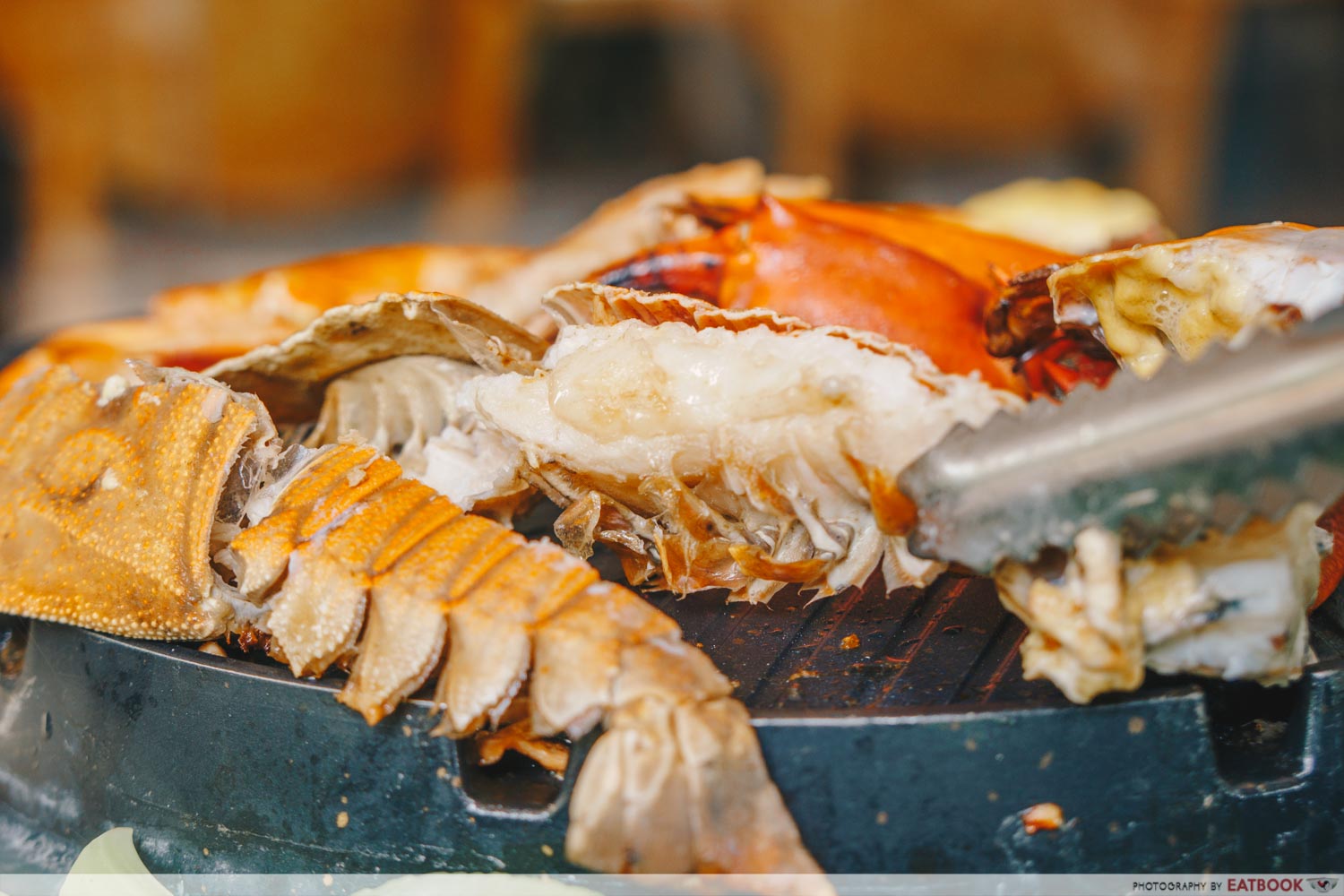 We kept our eyes on the prize and went straight for items such as the crayfish, mud crab, and flower crab. Each crayfish was small in size but they puckered nicely in their shells from the heat. All you need is patience to grill up more of them to get your fill of the sweet meat.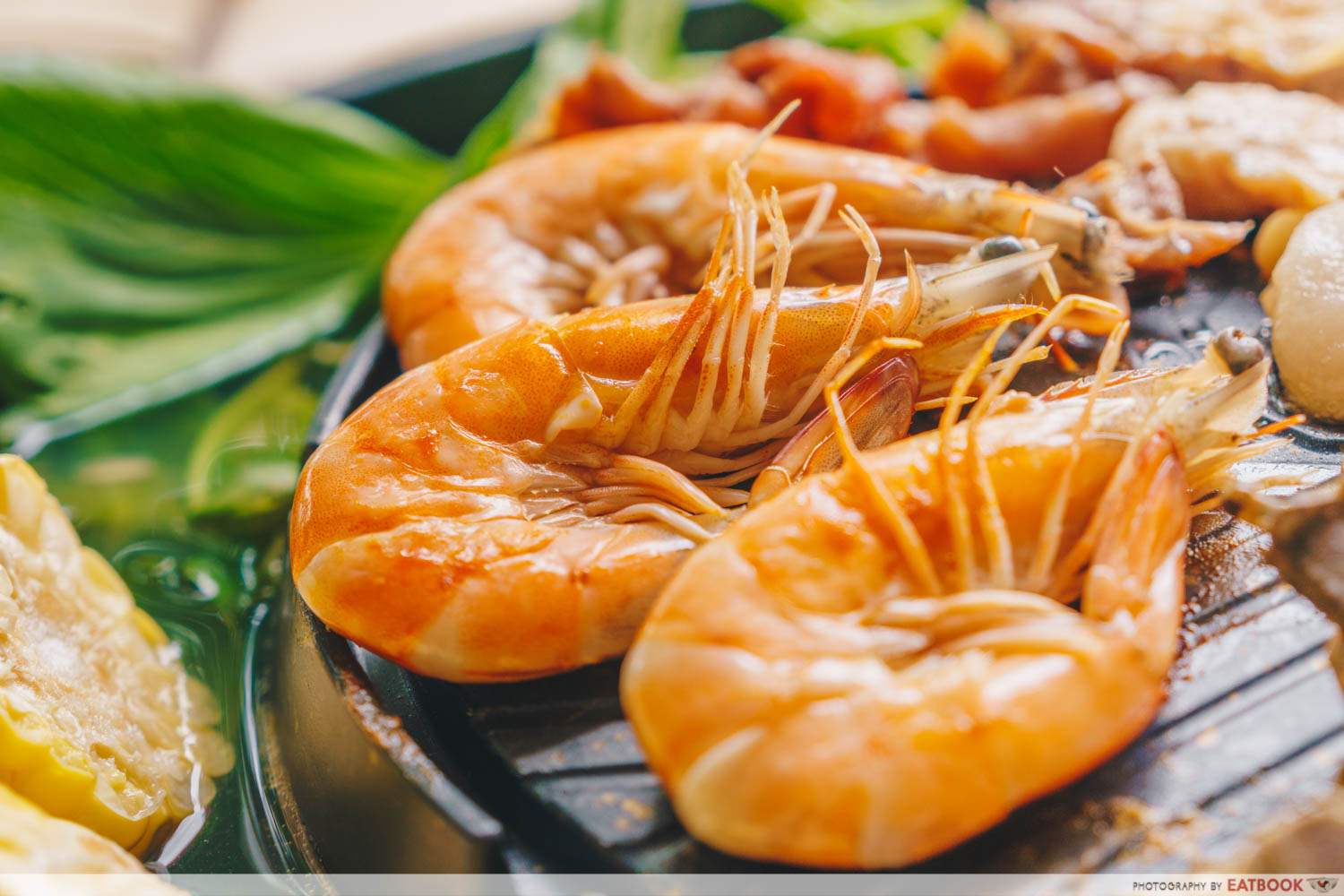 Turning from a shade of blue-grey to a bright orange hue, the prawns exuded succulent sweetness when cooked. These crustaceans are great on the grill but don't forget to pop some into the moat to naturally sweeten the house-made chicken bone broth.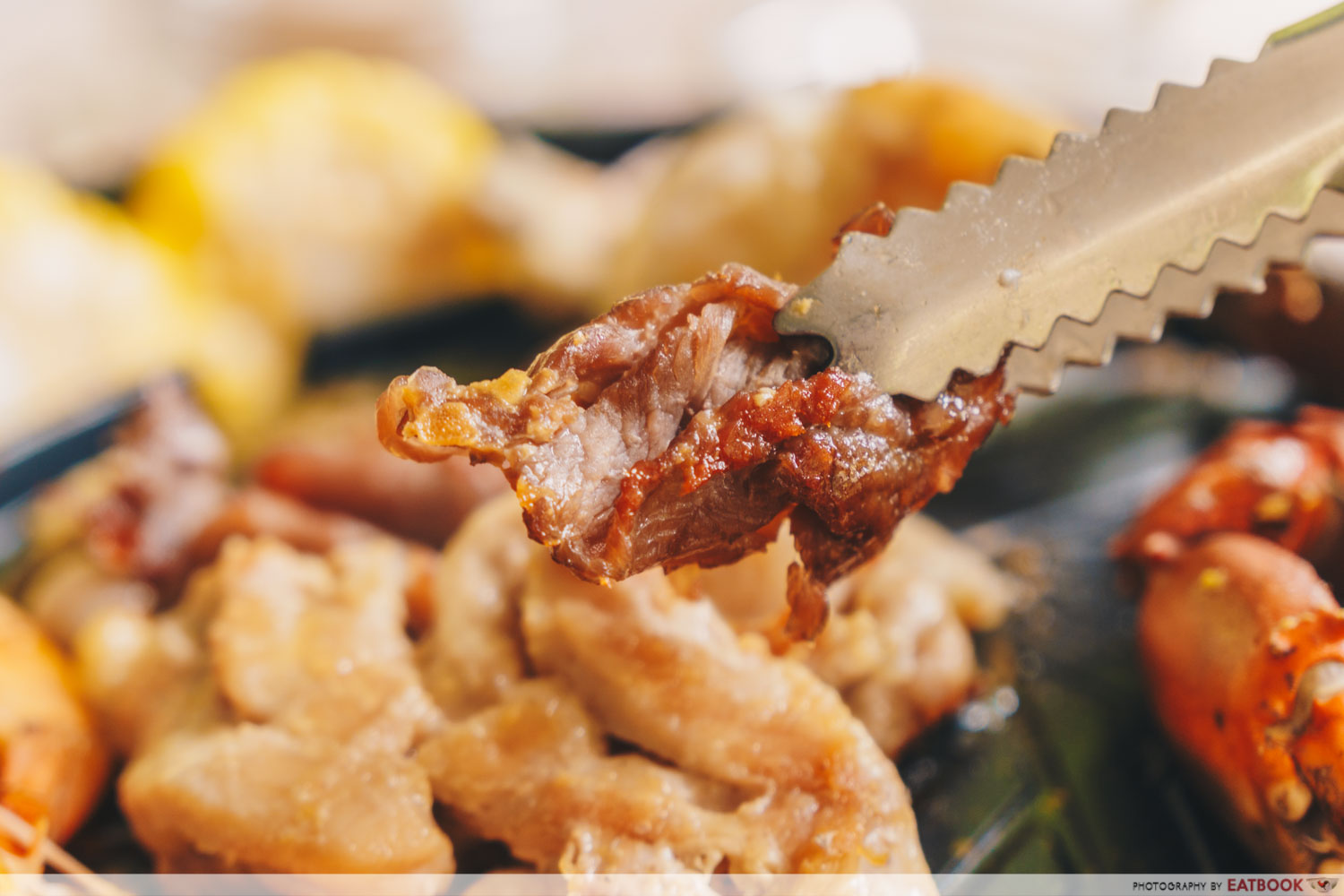 The meat options were also varied but I found myself heading back for the pork belly and beef slices the most. Flavoured from just a chunk of pork fat and the kiss of the pan, each piece was tender and smokey from the char.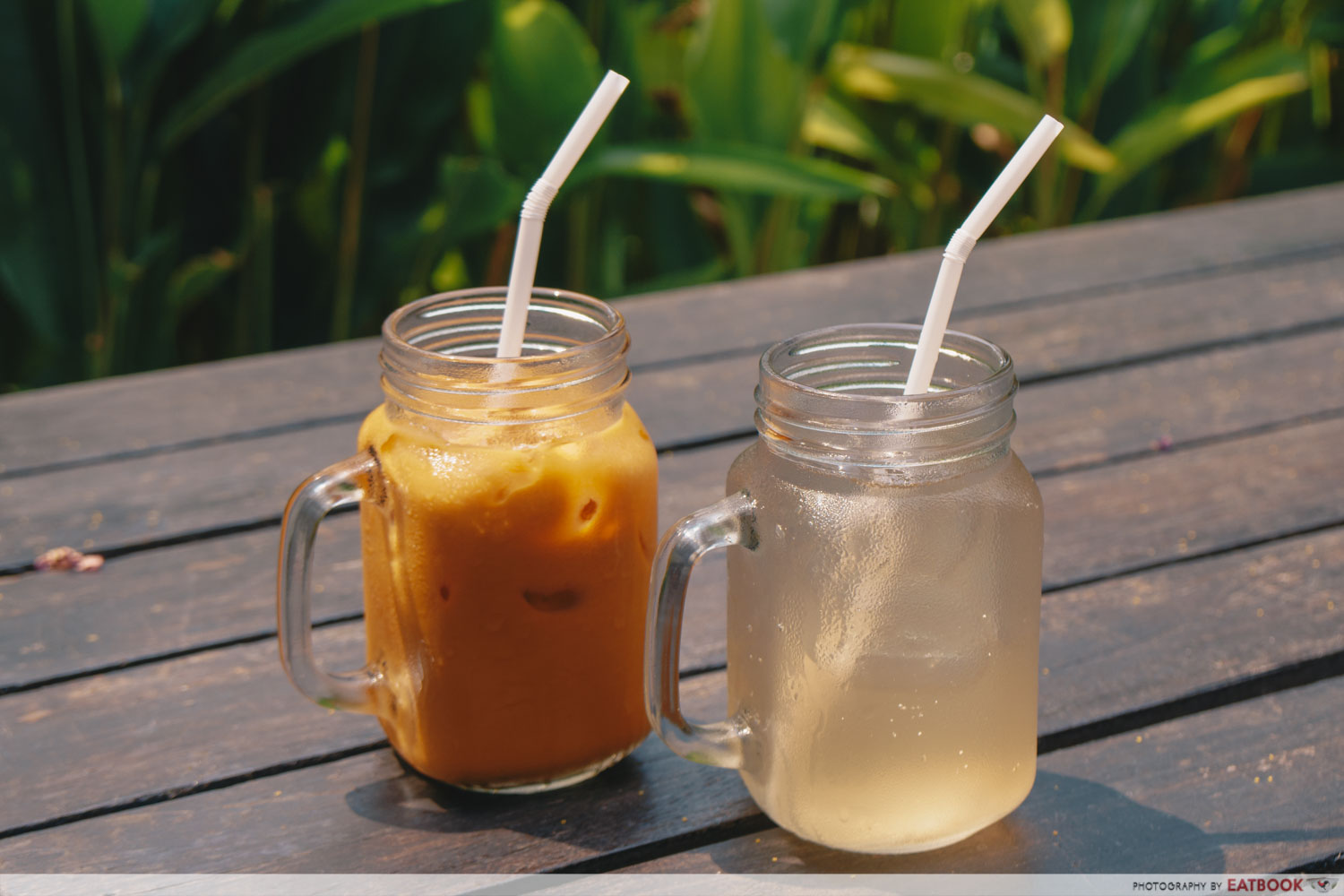 The buffet also comes with unlimited Thai Milk Tea and Iced Lemongrass, which will otherwise cost $3 when ordered a la carte. These drinks are made in-house daily, so you don't have to worry about them being loaded with sugar and artificial flavouring.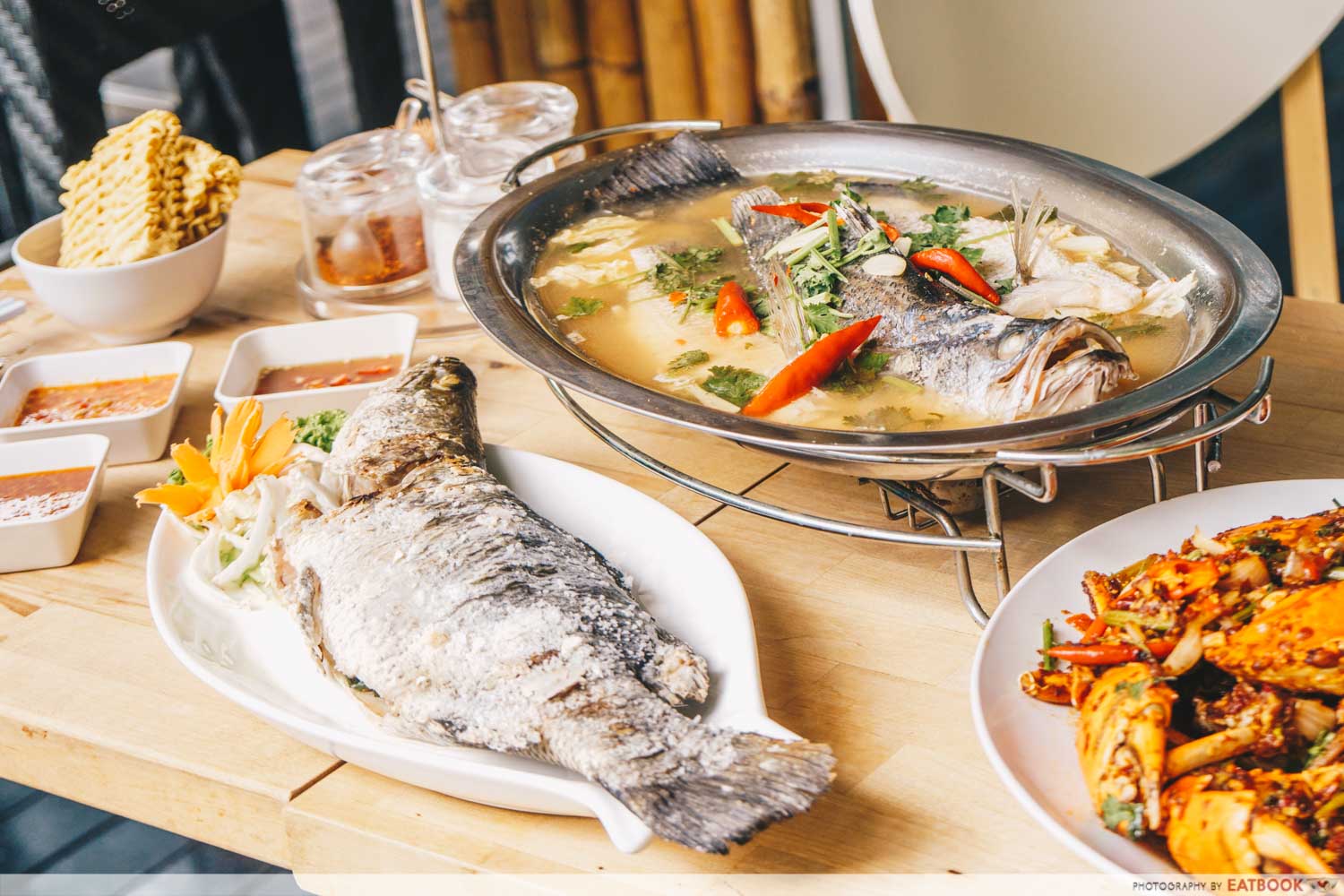 Those who are not in the mood for mookata can have a feast with the a la carte menu instead. Must-tries include the Grilled Salted Seabass and Steamed Chilli Lime Seabass, which will set you back $28 each.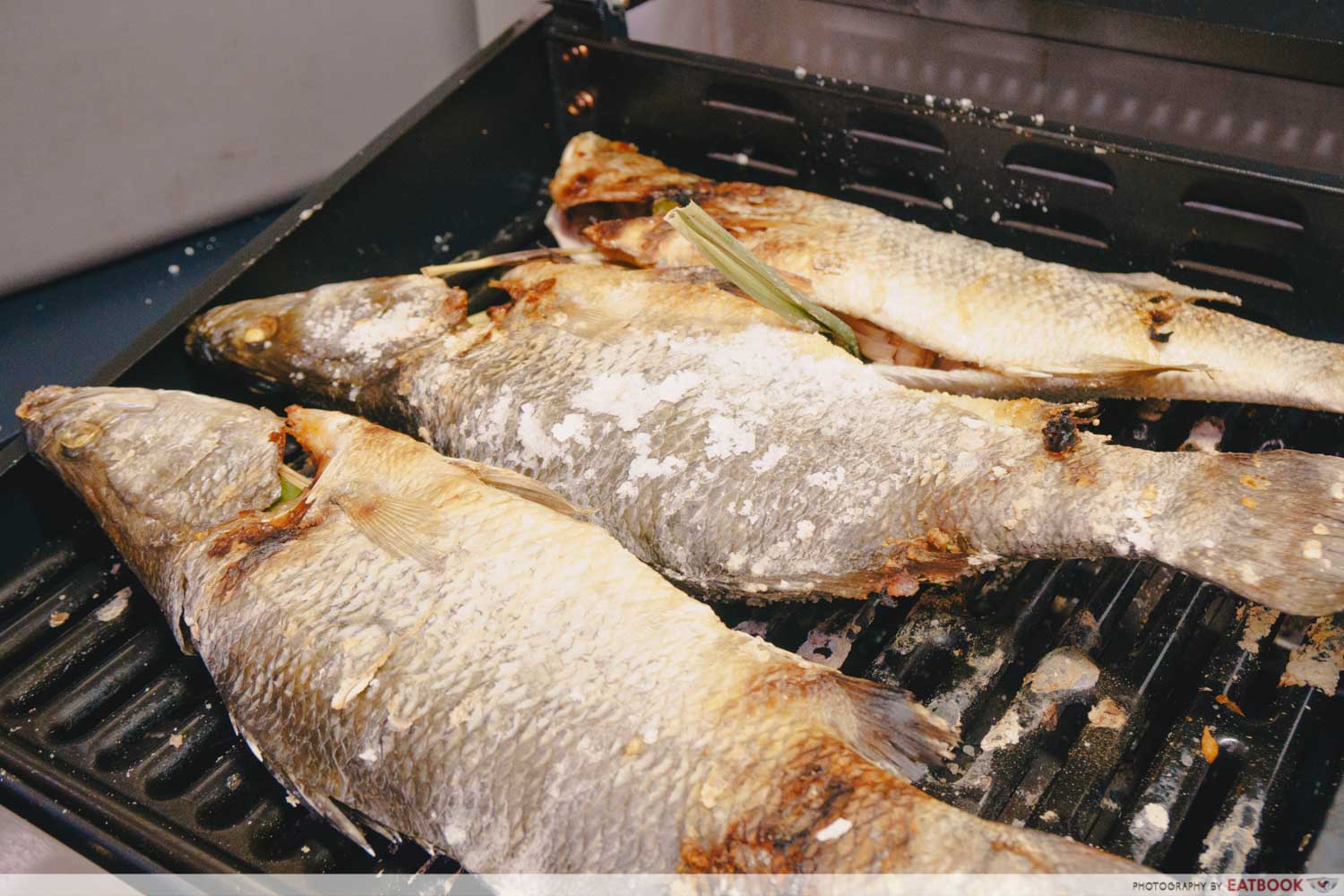 Commonly found on the streets of Thailand, these massive 1kg beasts are grilled with a thick layer of salt to keep the moisture of the fish locked inside. Stuffed with stalks of lemongrass, the seabass won't have any hints of fishiness.
Spoon the salt-crusted layer away and enjoy the plump and juicy meat on the inside. With no fancy sauces, each chunk of fish meat can be savoured in its most natural glory. 
The Steamed Chilli Lime Seabass makes for a mouthwatering dish that will have you grabbing a bowl and ladle to slurp up all of its broth. The fresh seabass along with the lime-spiked stock tasted so legit that I thought I was transported back to the streets of Thailand.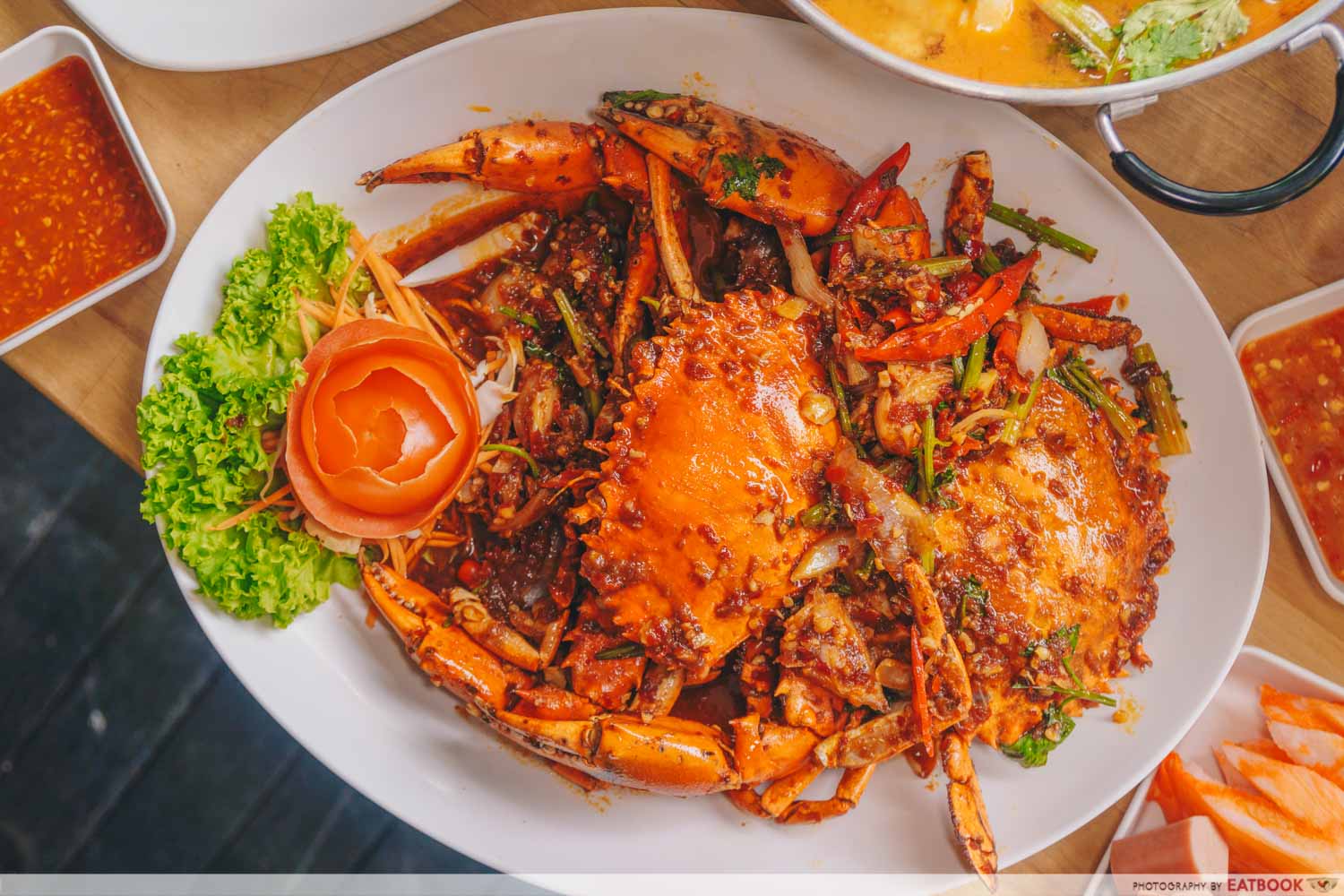 Served piping hot and swimming in spices, the Thai Chilli Crab ($45/kg) is a blissful affair for those who walk on the spicier side of life. Instead of being soaked in a thick gravy, this chilli crab is showered with caramelised onions, garlic bits, and a sweet and spicy sambal sauce.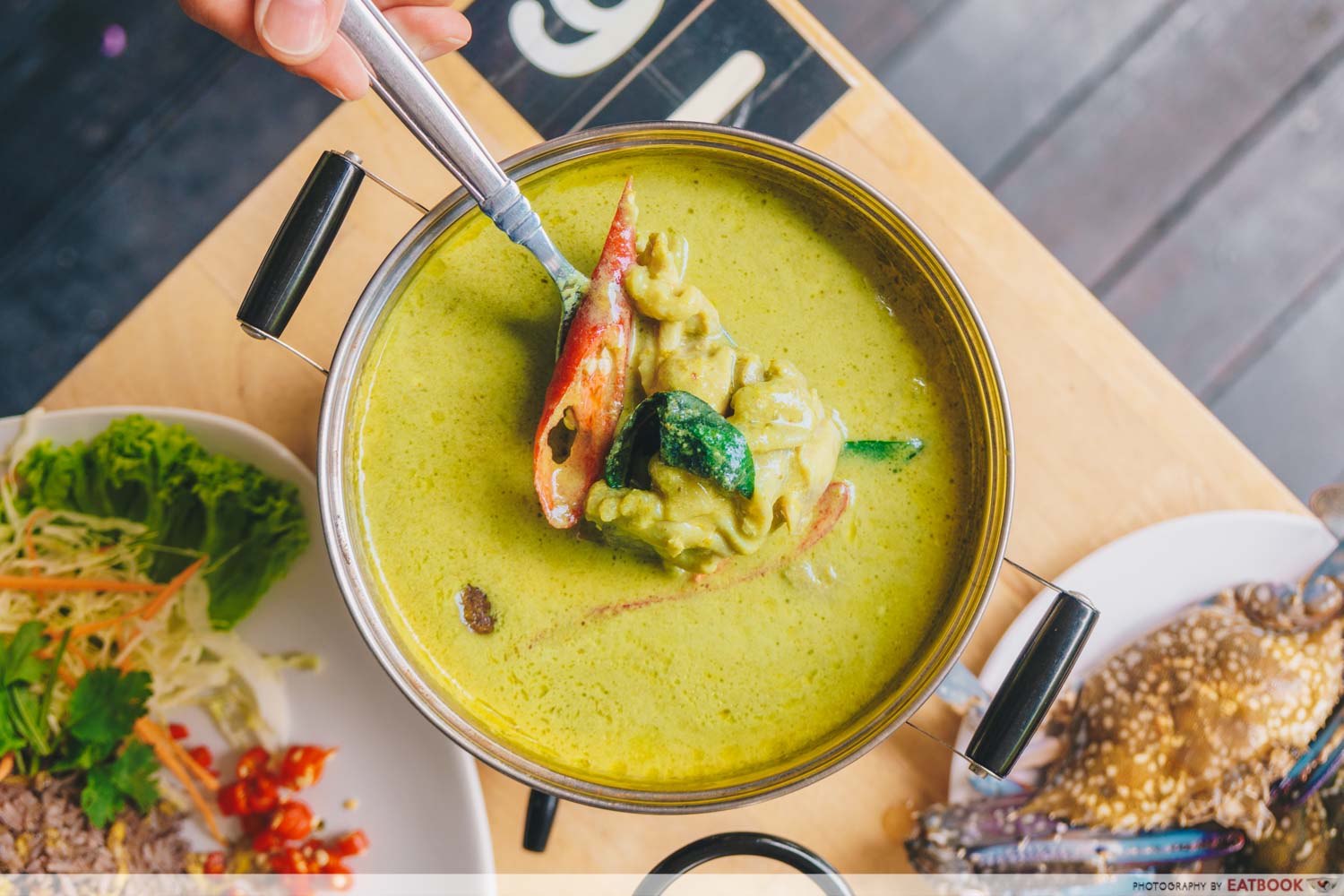 Fans of Jane Thai and Nimman Soi 9 can also order their favourite Thai dishes including Green Curry Chicken ($12/$16/$22) and Tom Yum Seafood Red Soup ($12/$16/$22) here. Prices are slightly higher than the other stall's, but you're paying for a much more comfortable ambience and a picturesque view of Pasir Ris Town Park.
Ambience at Thai By The Park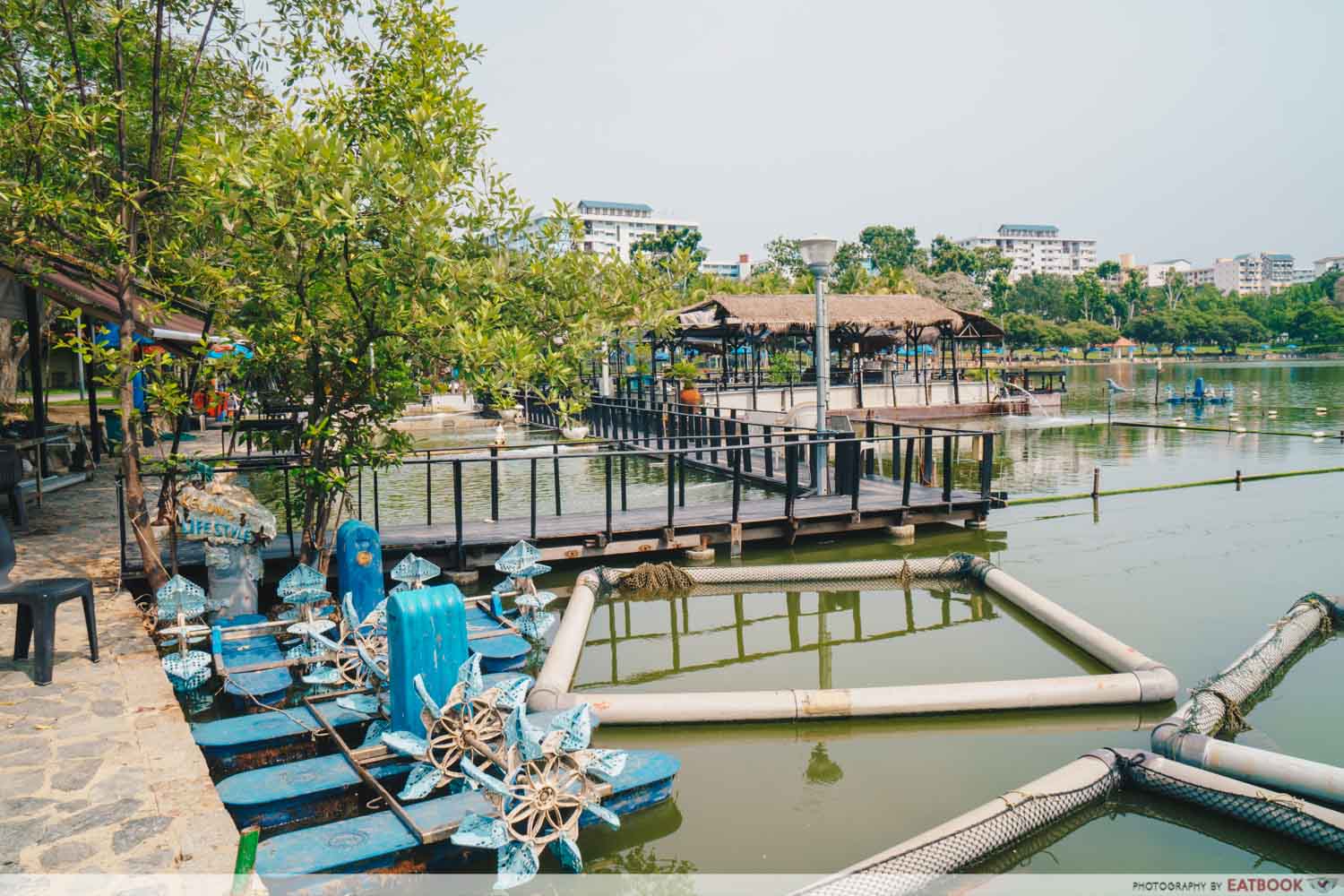 Nestled at the edge of the fishing pond, the restaurant boasts ample space for both indoor and outdoor seats, so you can take shelter from the sweltering heat indoors, or bask in the cool breeze outdoors.
The verdict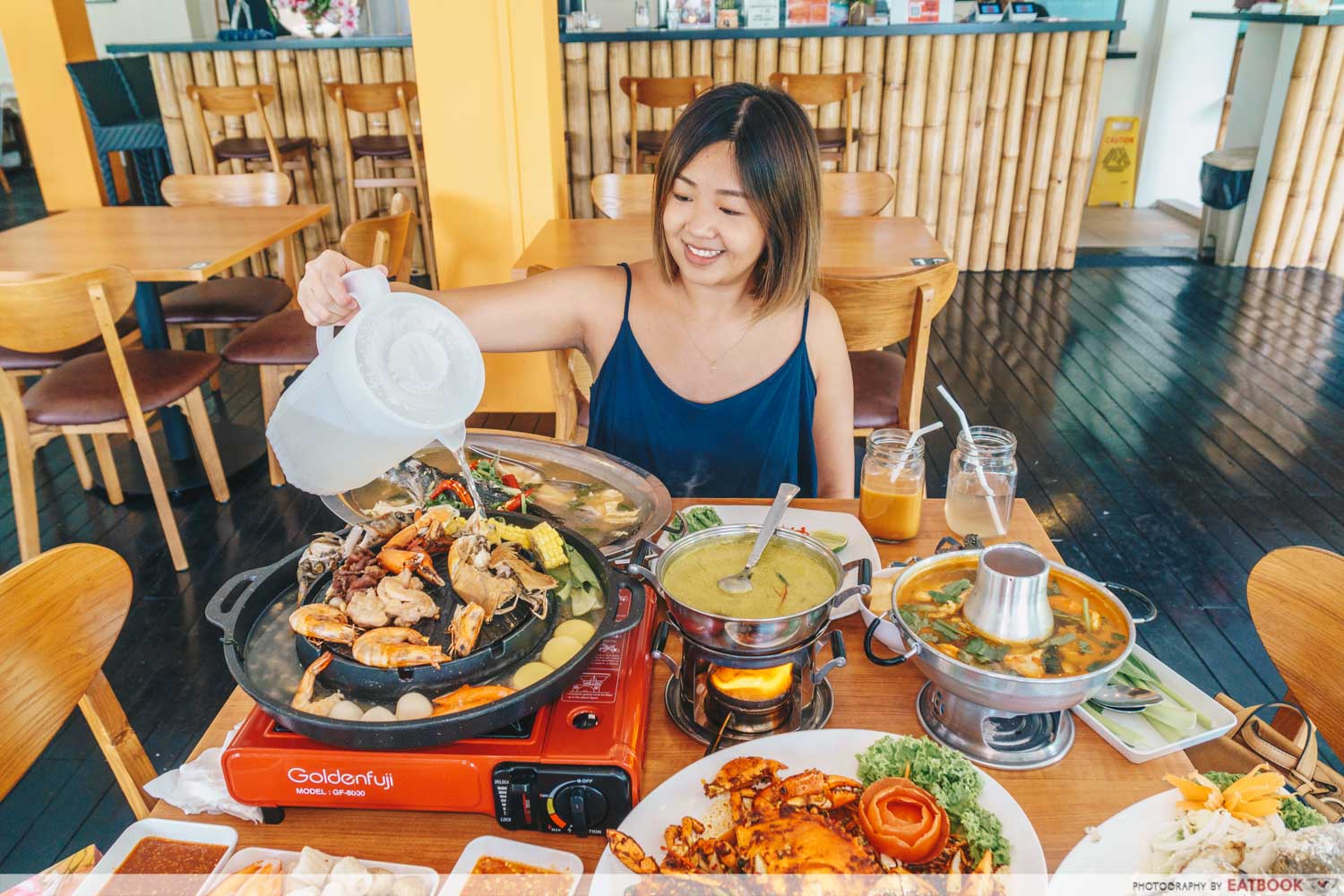 Even though they opened just a month ago, Thai By The Park has gotten their menu on point with dishes ready to impress. This is thanks to Aunty Jane's experience from her arduous journey as a cook since she set foot in Singapore in 1986. Be sure to give the restaurant a call a day before if you would like to reserve one of her signature salt-grilled seabass or lime-spiked seabass dishes!
If you're looking for more dining spots with a view, check out this Robertson Quay food guide that comes with an unobstructed view of the river. 
Address: 96 Pasir Ris Central, Pasir Ris Town Park, Singapore 519638
Opening hours: Daily 11am to 2pm, 5pm to 11pm (last order for a la carte at 9:30pm)
Tel: 8569 2482
Website
Thai By The Park is not a halal-certified eatery.
Photos taken by Daren Khek.
This post is brought to you by Thai By The Park.
Thai By The Park Review: Ex-Owner Of Jane Thai Opens $25 Nett Mookata Buffet With Free-Flow Crayfish And Crabs
Summary
Pros
– Generous portions
– Value-for-money mookata buffet
– Air-conditioned
Cons
– Buffet has a 90-minute time limit
– Need to make reservations for the salt-baked seabass
Recommended flavours: Mookata Buffet ($25), Steamed Chilli Lime Seabass ($28)
Opening hours: Daily 11am to 2pm, 5pm to 11pm (last order for a la carte at 9:30pm)
Address: 96 Pasir Ris Central, Pasir Ris Town Park, Singapore 519638