Get cruffins and brown sugar fresh milk at The Alley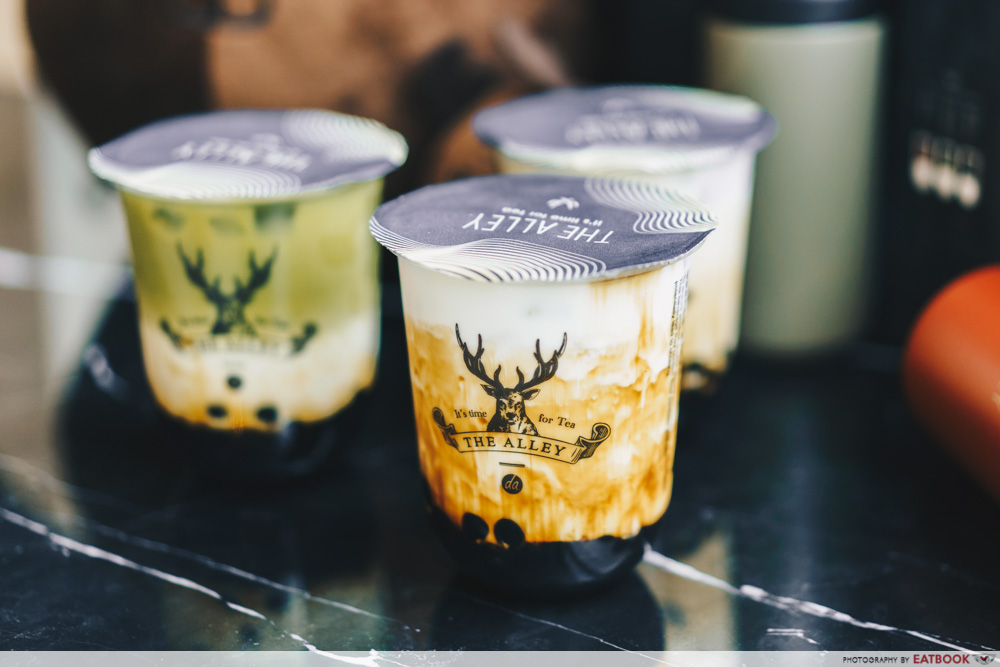 National Day is literally tomorrow, and almost every eatery in town is celebrating our nation's 54th Birthday with an awesome dining deal—be it a $5.40 dish or 54% off hotel buffets. And here to join in the festivities is The Alley! 
Canadian Pizza: Get $0.54 Regular Pizza From Now Till 30 Sep 2019
Between 8 and 10 August 2019, from 1pm onwards, The Alley will be serving a combo of their famous Brown Sugar Deerioca Fresh Milk and one cruffin of your choice at $5.40! This is a huge discount, considering their brown sugar fresh milk is priced from $5.30; and the cruffins from $5. 
What makes their brown sugar fresh milk special is that the pearls are brewed over four hours in brown sugar, making them extremely treacly and bouncy. It is extremely decadent, though not too sweet that you can't finish the entire cup. 
Cruffins are essentially magical combinations of croissants and muffins. At The Alley you will find four flavours including Kaya ($5), Salted Caramel ($5.80), Chocolate ($5), and Lemon Curd ($5).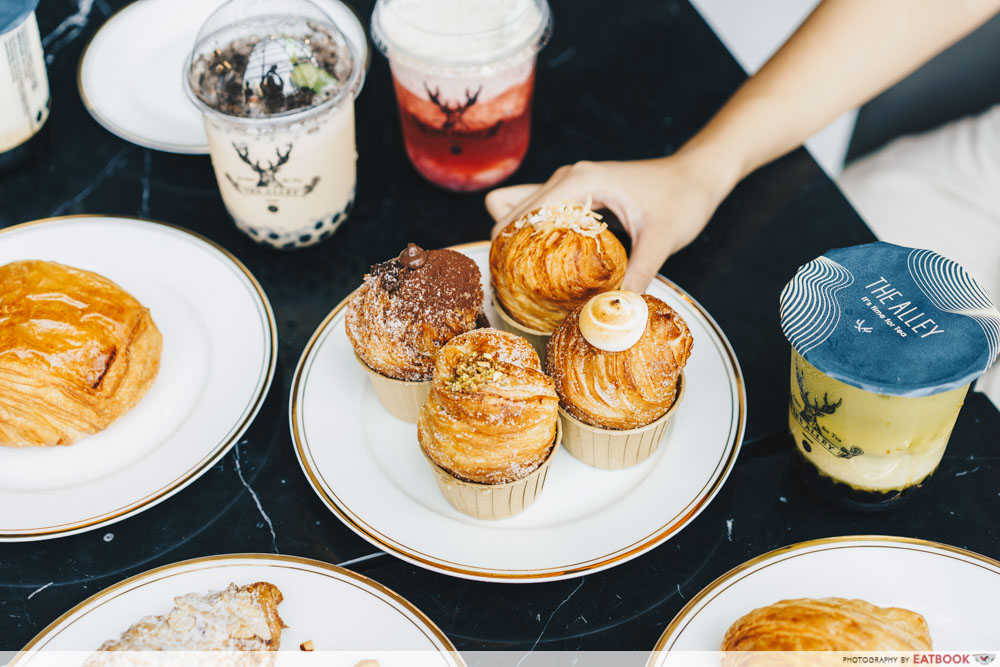 All the cruffins here boast a crispy exterior, and as you bite into it, the thin layers of pastry flakes will crumble into your mouth to reveal a generous, oozy centre of your chosen filling. The Salted Caramel gives you the most bang for your buck, as it's $5.80—$0.40 more expensive than this entire NDP combo! Plus, there are actual salt bits sprinkled on this cruffin, making it a sweet yet savoury pastry.
Even if you love chocolate, you should steer clear of the Chocolate Cruffin, as the filling within is not rich enough, tasting more like a diluted chocolate sauce. 
The promotion will only be available at the Tampines 1 outlet as well as The Alley Luxe at Cineleisure. So cancel your plans if you're planning to pop by The Alley at Jewel Changi Airport to grab this deal before jetting off for the long weekend.
10 Brown Sugar Fresh Milk Joints To Tick Off Your BBT Checklist
Address: 8 Grange Road, #02-06A/B, Cineleisure Orchard, Singapore 239695
Opening hours: Daily 12pm to 10pm
Website
Photos taken by Pepita Hope Wauran.