---
Brown sugar fresh milks worth queuing for
---
I still remember when bubble tea from kiosks such as Sweet Talk and Each A Cup were all the rage in town. Long queues of students, eager to quench their thirst with a cup of $2 pearl milk tea, were a common sight. Fast forward 10 years later, all sorts of bubble tea variations have taken the world by storm, from cheese tea to fruit teas with a smorgasbord of toppings, and now, brown sugar pearl milk. 
For my fellow bubble tea lovers, here's a roundup of 10 places selling brown sugar fresh milk to check off your bubble tea bucket list.
---
1. Kurotaki Chabann
---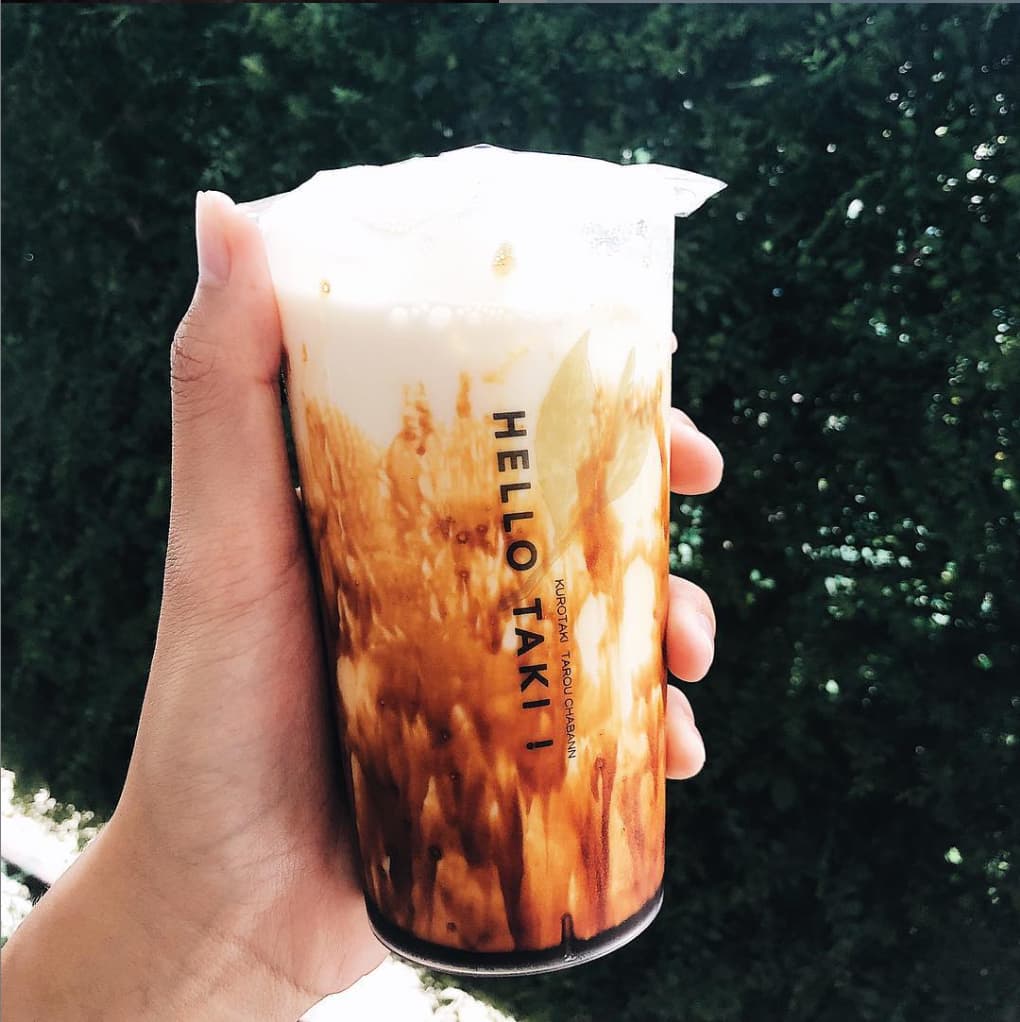 Image credit: @kurotakichabannsg
Although pretty new in Singapore, Kurotaki Chabann, which specialises in bubble tea drinks, has over a thousand outlets in China. They have two outlets in Singapore – one at Citylink Mall and a bigger cafe space at Rangoon Road that offers spacious indoor seating.
Kurotaki makes their drinks with ingredients sourced from various countries such as Taiwan, China, and Malaysia. They have a variety of brown sugar beverages for your picking. The Brown Sugar Milk Tea (S$3.90) and Signature Brown Sugar Milk with pearl (S$3.90) come in a single size, while the Brown Sugar Jelly Milk Tea – a concoction of fragrant milk tea and brown sugar jelly – comes in two sizes; S$3.50 for medium and S$4.50 for large.
Kurotaki Chabann Café
Address: 180 Rangoon Road, Singapore 218442
Opening Hours: Daily, 10am to 2.30pm, 3.30pm to 10pm
Kurotaki Chabann Stand
Address: Citylink Mall, 1 Raffles Link #B1-49, Singapore 039393
Opening hours: Daily, 10am to 2.30pm, 3.30pm to 10pm
Website
---
2. Kung Fu Tea
---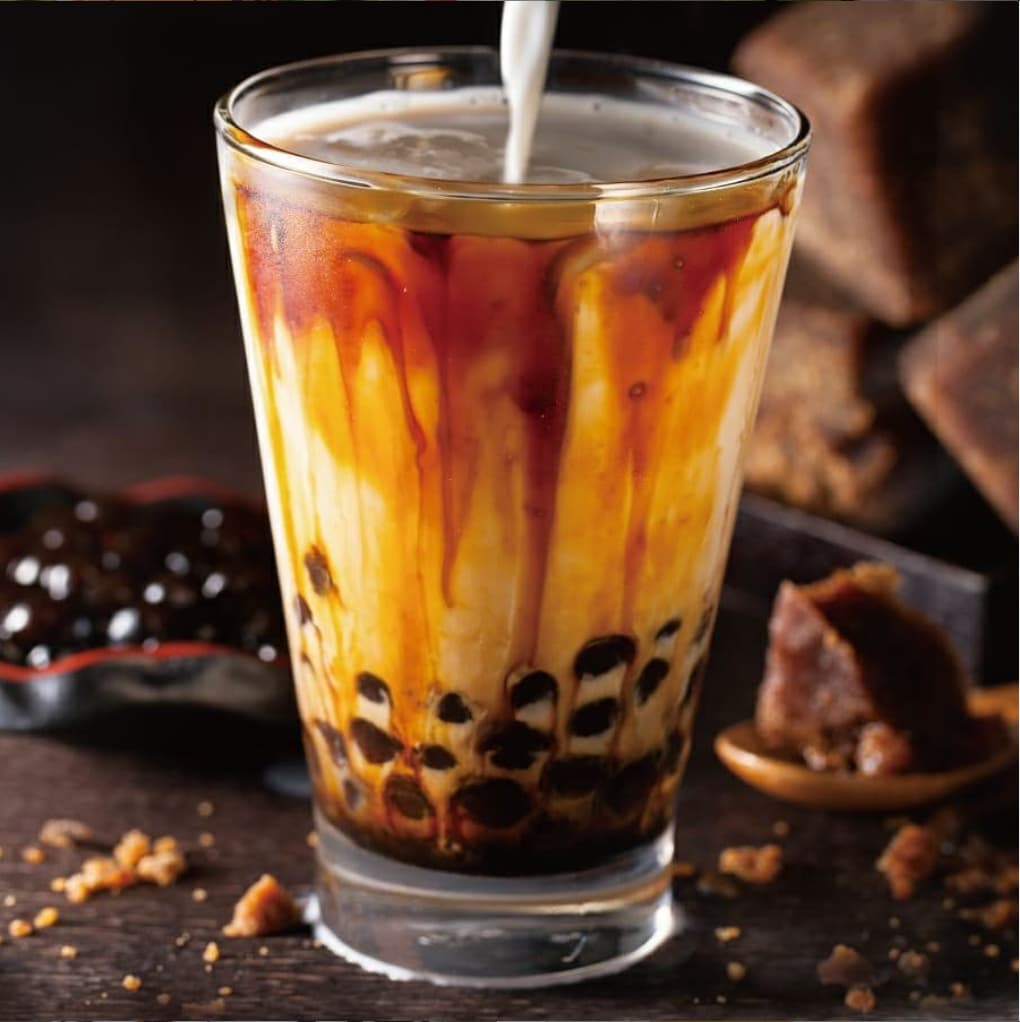 Image credit: @kungfuteasg
The Pearl Milk with Brown Sugar (S$3.60) from Kung Fu Tea is a refreshing combination, where warm chewy pearls soaked in brown sugar syrup meets cold milk. There is a certain way to drink your bubble tea to get the most flavour out of it, and you can check out this guide by Kung Fu tea to find out.
Address: 51 Ang Mo Kio Ave 3, #01-02A, 51@Ang Mo Kio, Singapore 5699922
Opening hours: Daily 11am to 10pm
Tel: 6475 7217
Website
---
3. Tiger Sugar
---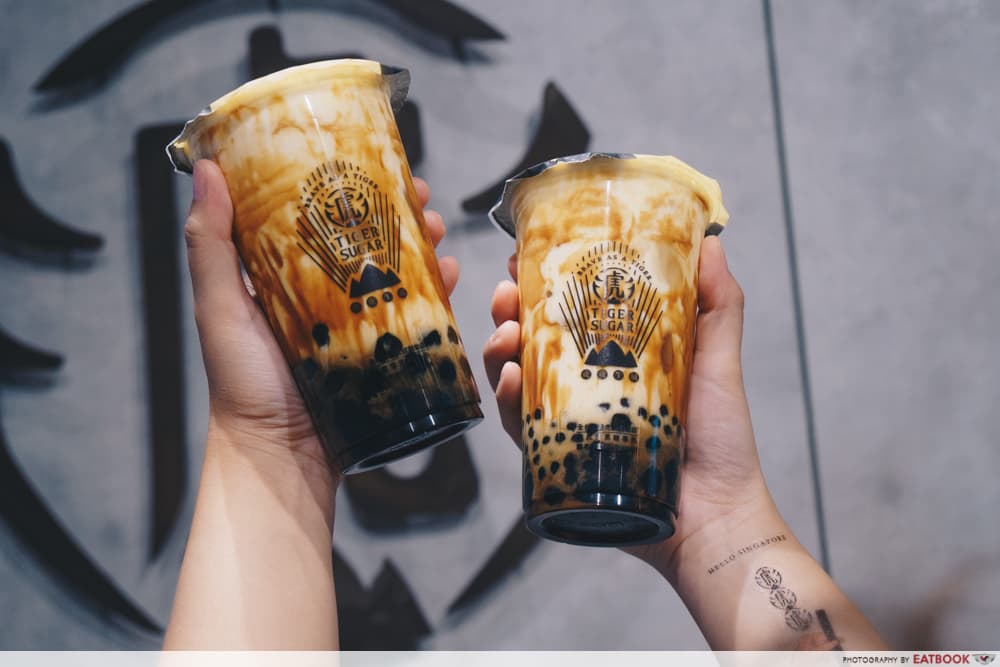 Brown sugar fresh milk lovers braved queues of more than 30 minutes for cups of Tigar Sugar's creamy, milky, chewy concoctions when they first hit Singapore's shores in November last year. For first-time Tiger Sugar drinkers, go for their signature Brown Sugar Boba + Pearl with Cream Mousse ($5.30), featuring large and mini bobas in a sticky rich brown sugar syrup and ice cold fresh milk, topped with a layer of cream mousse.
Tiger Sugar Review: OG Brown Sugar Fresh Milk from Taiwan Opens At City Hall
Address: Daily 11am to 10pm
Opening hours: 13 Stamford Road, #B2-32, Capitol Piazza, Singapore 178905
Website
---
4. The Alley
---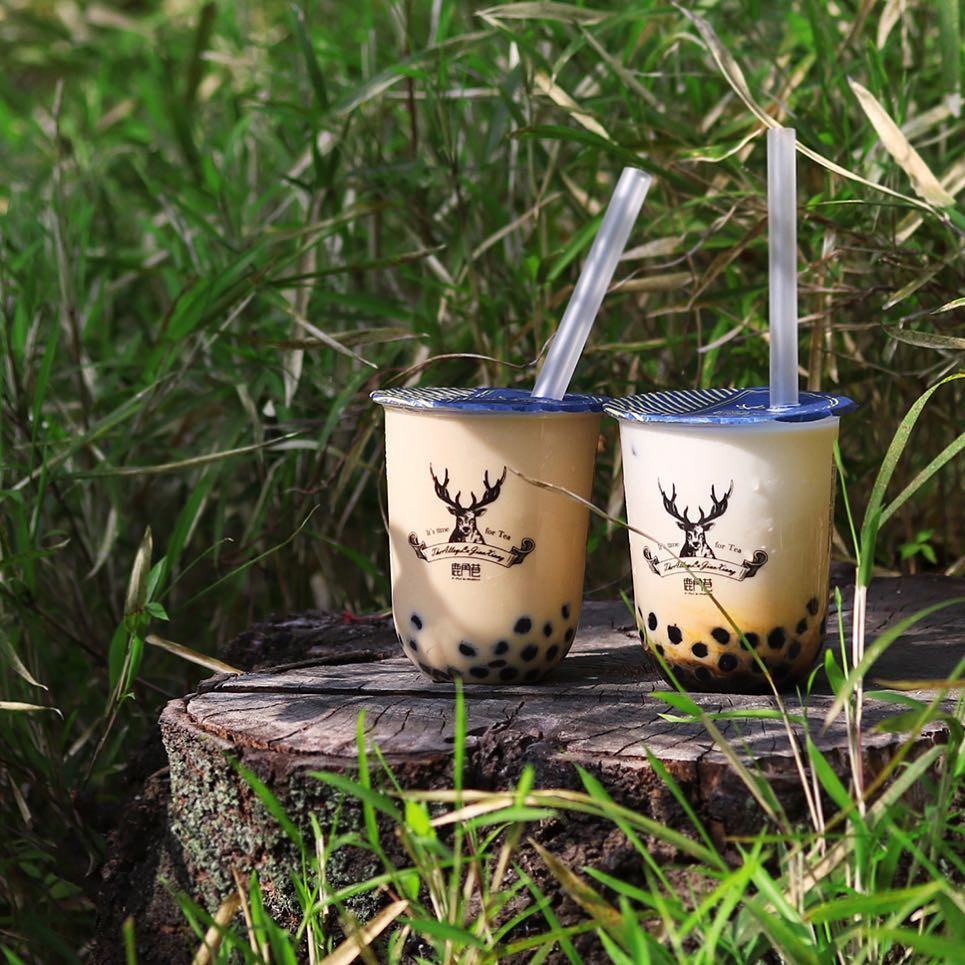 Image credit: @thealley.jp
Another famous bubble tea brand that has come to Singapore is The Alley. Opening at the brand new Jewel at Changi Airport, The Alley's popular brown sugar bubble milk is less sweet than its Tiger Sugar counterpart. The milk is rich and creamy, and the chewy Deerioca tapioca pearls are made from scratch. Besides bubble tea, you'll also be able to find pastries and exclusive drinks at their upcoming lifestyle cafe concept store.
The Alley Luxe – Famous Taiwanese Bubble Tea Shop Is Opening A Cafe At Cineleisure
Address: 78 Airport Boulevard, #B2-273, Jewel Changi Airport, Singapore 819666
Opening hours: Daily 24 hours
Website
---
5. HEYTEA Singapore
---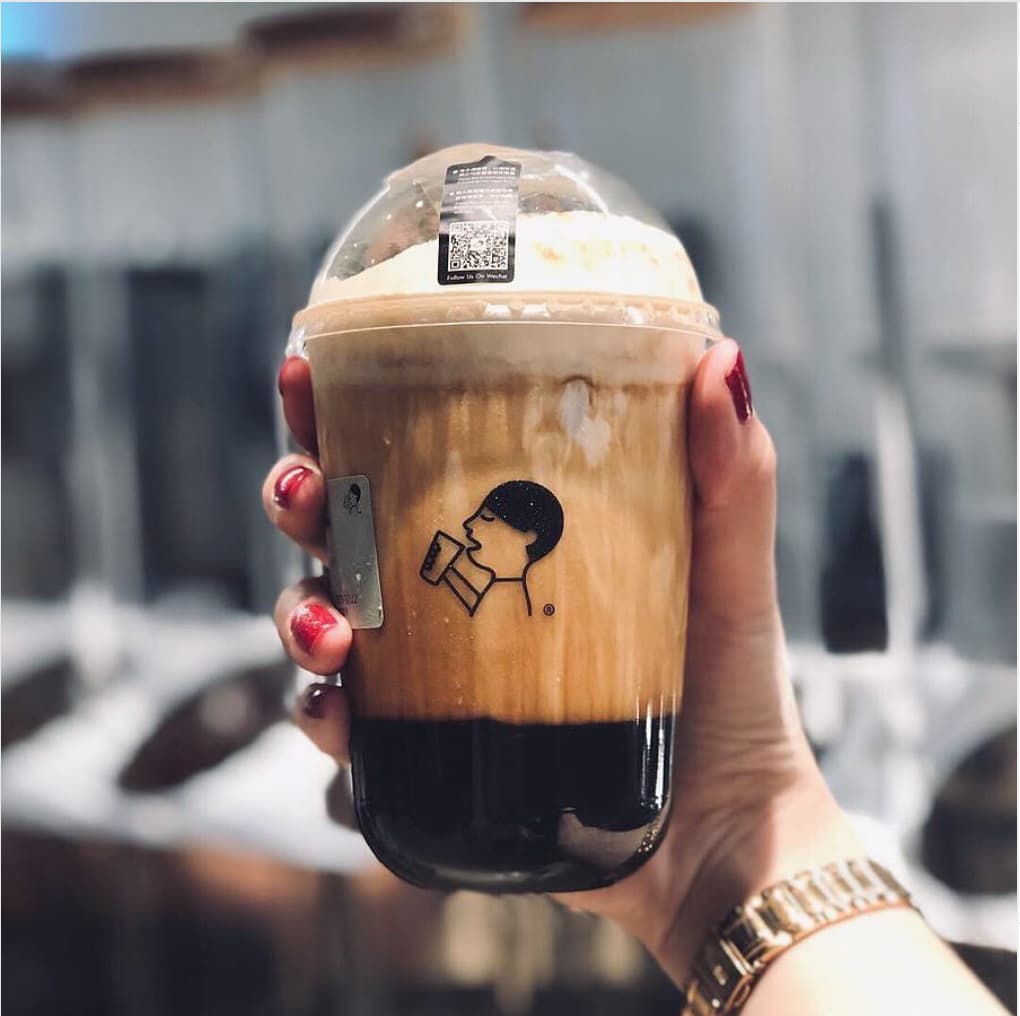 Image credit: @thehungertrack
The creators of the iconic savoury-sweet cheese tea aren't late to the party either, with their own rendition of the brown sugar pearl milk drink. The Brûlée Bobo Tea ($4.50) comprises brown sugar tapioca pearls in your choice of fresh milk or milk tea. It is then topped with a layer of foam, and finished with a sprinkling of brown sugar that is torched and caramelised upon order. The Oreo Bobo Tea ($4.80) is for Oreo lovers, where your cup of brown sugar fresh milk will be topped with a layer of crushed Oreos.
Address: 2 Orchard Turn, ION Orchard Mall, #B4-29, Singapore 238801
Opening hours: Daily 10am to 10pm
Tel: 6908 0019
Website
---
6. YEAH Taiwanese
---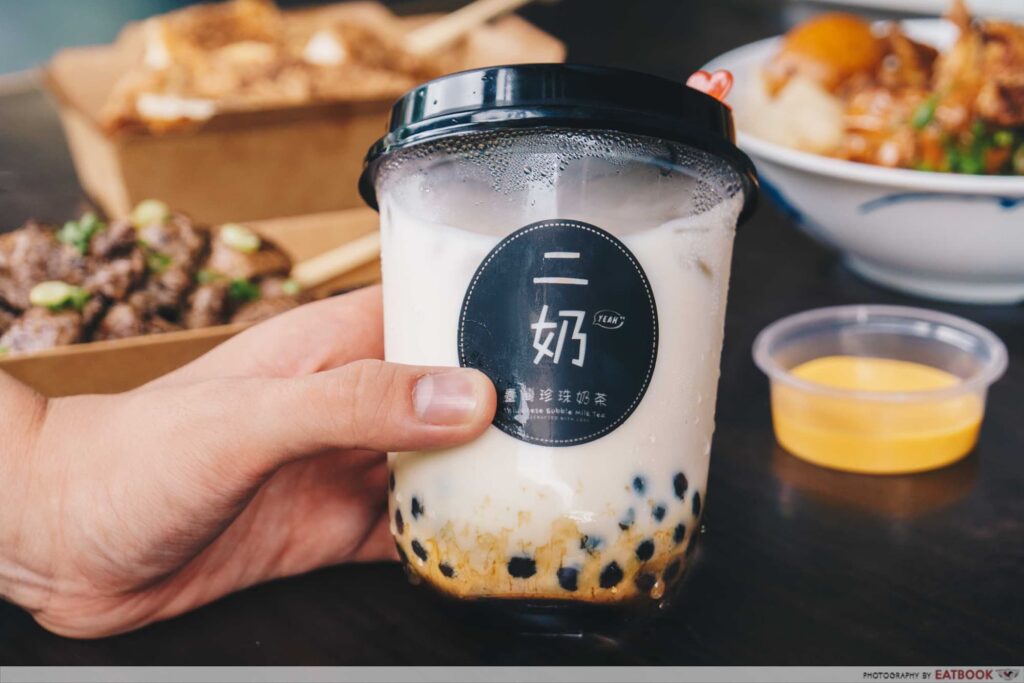 Sold from a bright red food truck at Timbre+, the Okinawa Brown Sugar Milk ($4.90) from YEAH Taiwanese differentiates itself from others with its use of Okinawan brown sugar. Unlike usual brown sugar, the Japanese variant is made by slowly cooking down pure sugarcane juice, thereby imparting a deep, complex, and subtly sweet flavour. Besides brown sugar milk, you can find an expansive menu of Taiwanese street food here such as Crabmeat Mee Sua ($8) and XXXL Chicken Steak ($6.80).
Address: 73A Ayer Rajah Crescent, #01-04/05, Timbre+, Singapore 139957
Opening hours: Mon-Sat 11am to 9:30pm
Tel: 9151 8804
Website
---
7. LiHO Singapore
---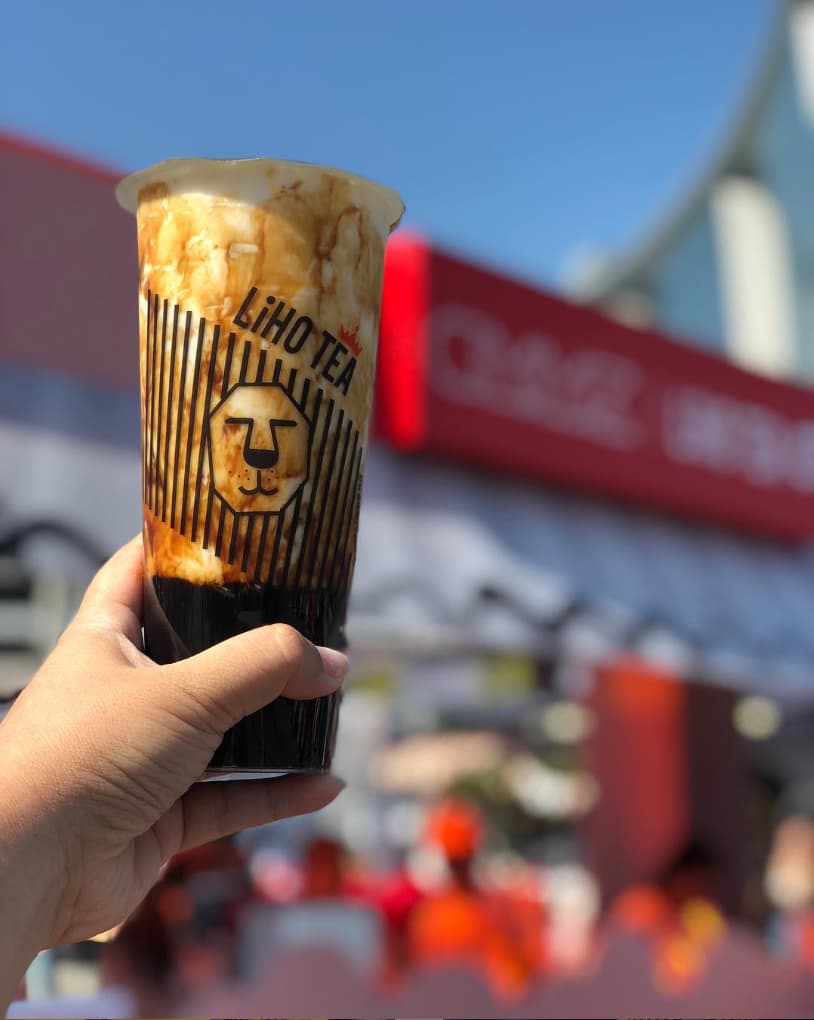 Image credit: @lihosg
There are two brown sugar bubble tea variations in LiHO's Brown Sugar Pearl series. The Brown Sugar Pearl Fresh Milk ($3.60/$4.60) is the OG brown sugar drink that comes with chewy brown sugar pearls and cold fresh milk, while the Brown Sugar Pearls Fresh Milk Party ($3.90/$4.90) offers a party of flavours, with peanuts, Oreos, and creamy cheese together with brown sugar pearls.
Multiple outlets islandwide.
Website
---
8. Bober Tea
---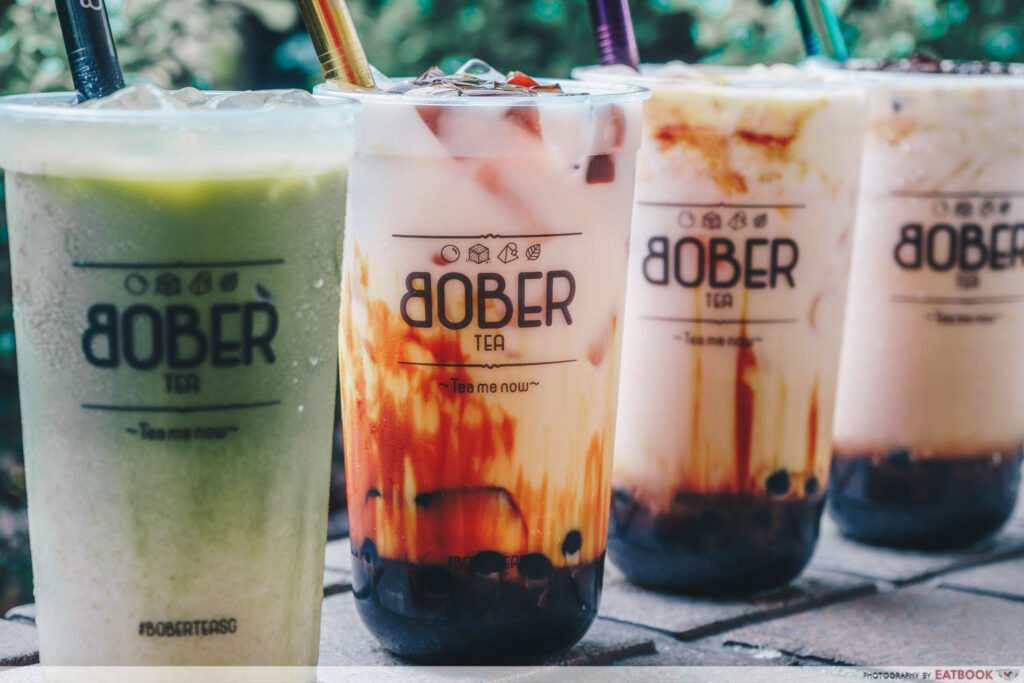 You won't be able to get your eyes off the drinks from this local bubble tea store, with their round-bottom cups, distinctive logo, and range of photogenic pastel-hued drinks.
Purists can go for the Brown Sugar Boba Fresh Milk ($3.80/$4.80), while those who prefer something different can try the Brown Sugar Konjac Jelly Milk ($4.20/$5.50), Brown Sugar Crème Brûlée Milk ($4.30/$5.60), and Brown Sugar Boba Ice cream Milk ($5.20/$6.20). Plus, health-conscious bubble tea addicts will be glad to know that they allow customers to indicate their preferred sugar levels!
Address: 200 Bishan Road, #01-01, Singapore 579827
Opening hours: Daily 11am to 10pm
Tel: 62620407
Website
---
9. Eat 3 Bowls
---
Besides serving value-for-money Taiwanese fare, you can slurp up on your favourite brown sugar milk tea to wash down your lu rou fan (braised pork rice) and oyster mee sua (oyster rice vermicelli), amidst Jay Chou's tunes playing in the background. While the Brown Sugar Bubble Tea Latte ($3.80) here is not very heavy on the brown sugar flavour, the pearls are soft, well-cooked, and chewy.
Eat 3 Bowls Review: Taiwanese Classroom-Themed Cafe And $4.50 Braised Pork Rice At Lavender
Address: 462 Crawford Lane #01-61, Singapore 190462
Opening hours: Tues – Sun 10am to 9pm. Closed on Mondays.
Tel: 9154 8191
Website
---
10. Jenjudan
---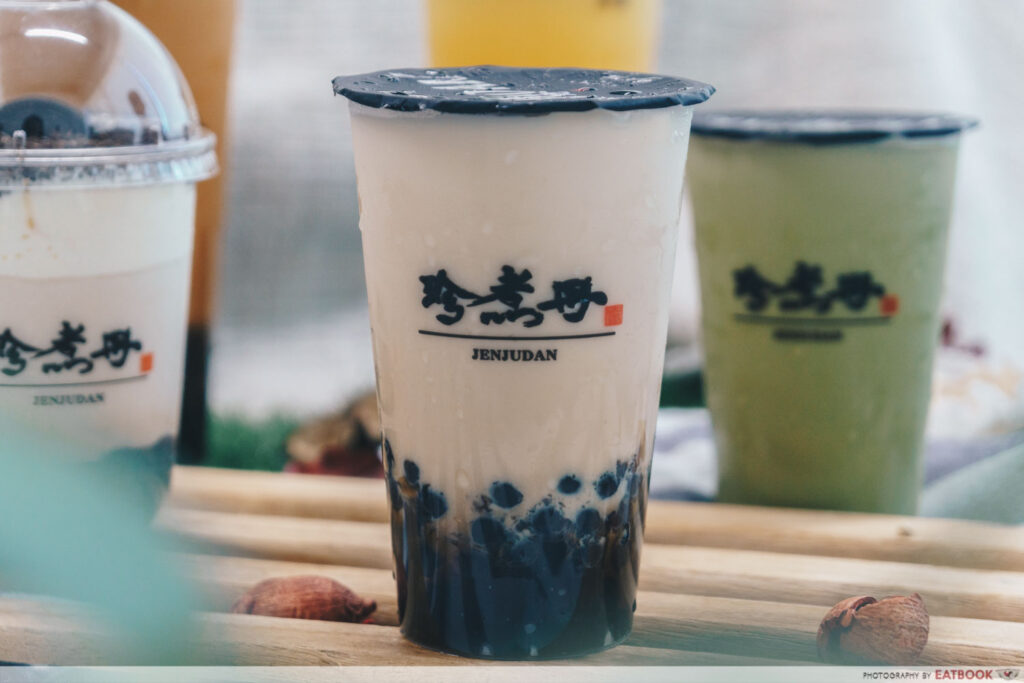 Jenjudan is a popular Taiwanese bubble tea chain that originated from Taipei's Shilin Night Market, and has recently opened its doors at Citylink Mall to much fanfare. The pearls used in their Bubble Brown Sugar Milk ($5.20, $6.50) and Brown Sugar Boba Thai Milk Tea ($4.20, $5.50) are freshly cooked every two hours, and steeped in their house-made brown sugar syrup.
Jenjudan 珍煮丹: Famous Taiwanese Bubble Brown Sugar Milk Opens At CityLink Mall
Address: 1 Raffles Link, #B1-13 Citylink Mall, Singapore 039393
Opening hours: Daily 11am to 10pm
Website
---
The craze continues
---
As the bubble tea craze continues, more and more brands are popping up in Singapore, from large chains to humbler kiosks. Where is one place with brown sugar milk that you swear by? Let us know in the comments below!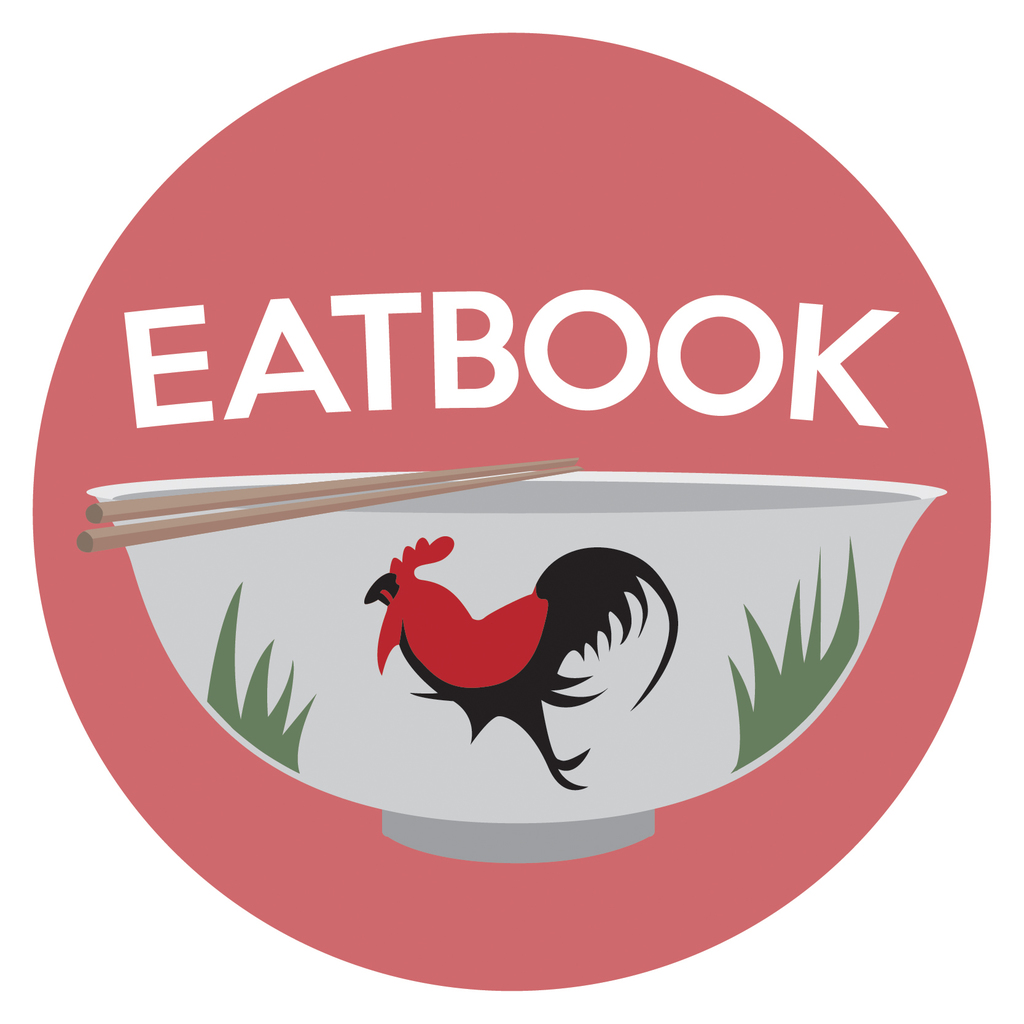 Drop us your email so you won't miss the latest news.