The Bun Club for grilled Yaowarat buns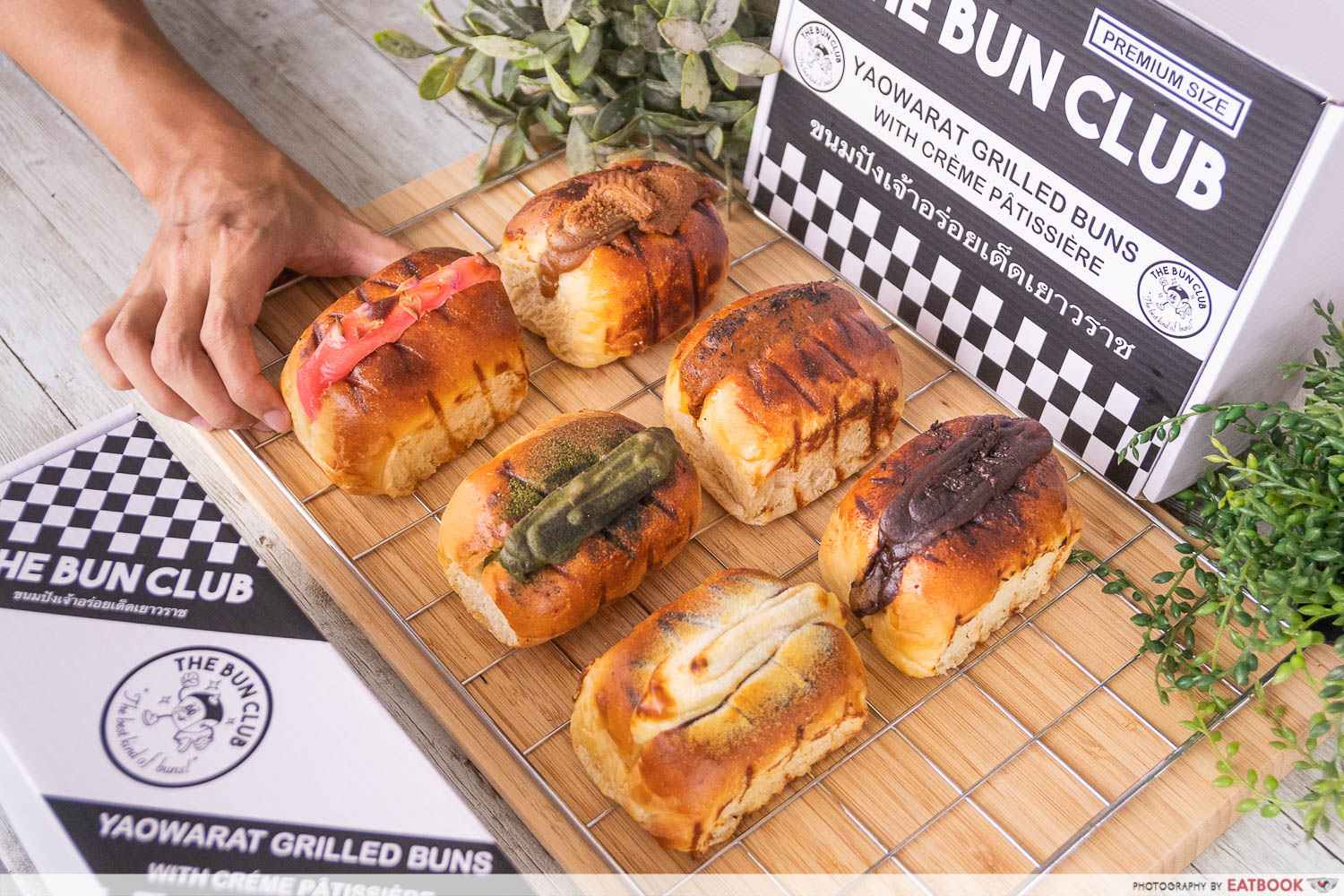 Overfilled Yaowarat buns seem to be trending as of late. There's Tat Tea, a takeaway kiosk in Chinatown, as well as home baker Maelookanom for IG-worthy Thai-style buns filled with Hokkaido milk custard. A new addition to the list is The Bun Club, which stands out for their hand-grilled cream buns, made with house-baked shokupan AKA Japanese milk bread that's baked from scratch.
Tat Tea: Chinatown Kiosk Sells Yaowarat Buns Oozing With Thai Tea Kaya, Taro Spread And More
The Bun Club first rolled out their offerings for pre-order in early December 2021. Since launching, they've been consistently selling out.
A popular pick is the Matcha Bun ($4.30), which sees smooth and luscious matcha milk custard wrapped in a soft buttered grilled bun, topped with extra matcha powder for good measure. There's also the Thai Tea Bun ($4.30) for those who enjoy Thai milk tea, and Lotus Biscoff if you're up for something sweeter and richer.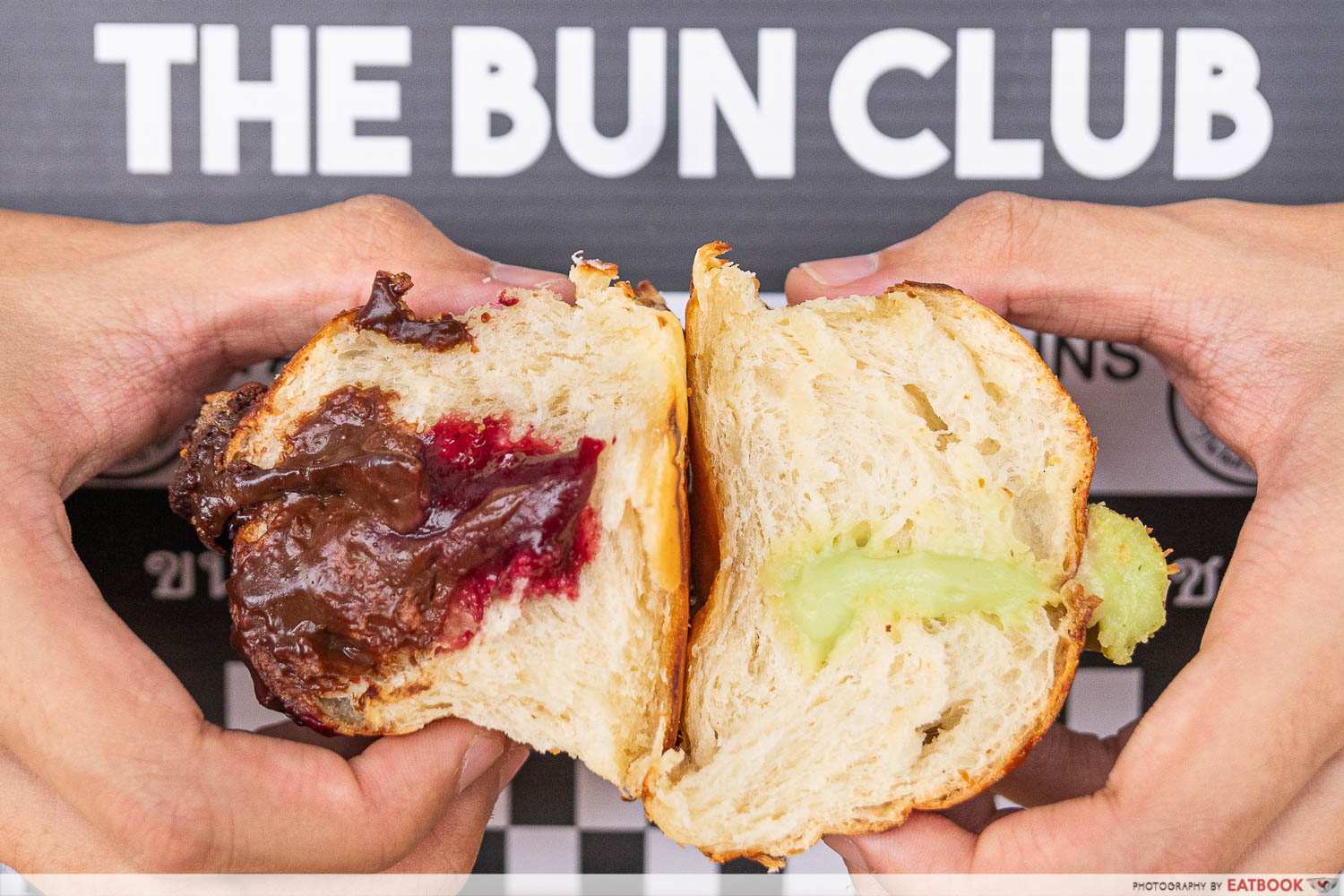 You can get your buns in a box of three ($12.50) or six ($24). If you're new to the brand, The Perfect Partouze ($24) gives you a good mix of custard flavours to try, including Milk, Chocolate, and Pink Milk, a rose-spiked flavour reminiscent of bandung.
The sweet and fluffy Japanese milk buns are baked fresh at their central kitchen in Kovan, which also doubles up as the pickup point for pre-orders. The team also uses French pastry cream and gold flakes for a more zhnged-up product.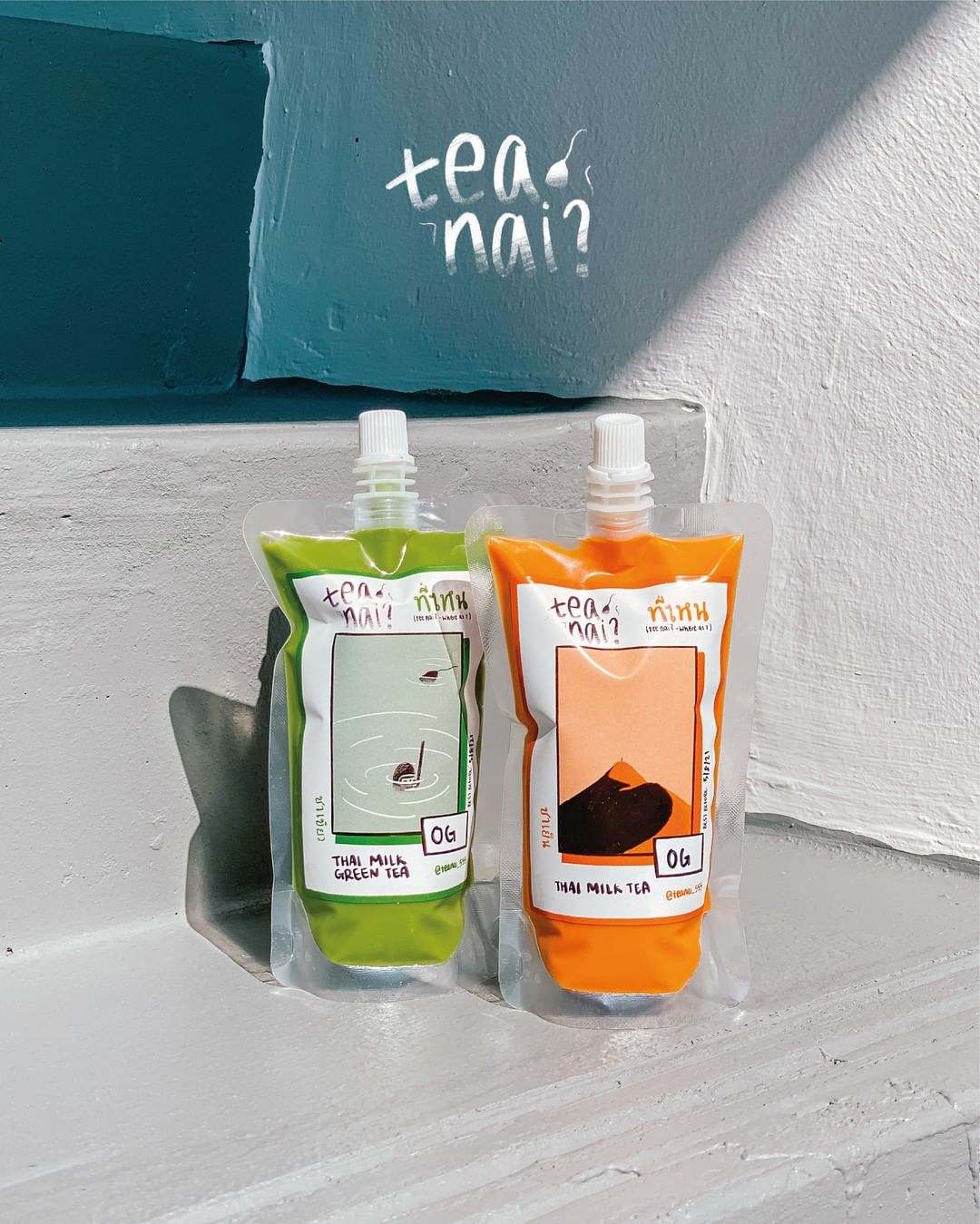 Image credit: @teanai_555
There's also a small range of drinks on the online store, made by their sister brand Tea Nai. Try their Thai Milk Tea ($4.50) and Thai Green Milk Tea ($4.50), both made to be less sweet.
Currently, the online bakery takes pre-orders two weeks in advance before the following month. Delivery, priced at $10, and self-collection take place on Tuesdays, Thursdays, and Saturdays. You can collect the bakes at Promenade @ Pelikat, #B2-01, Singapore 537643 from 11am to 3pm. For updates and launches, visit The Bun Club's Instagram page!
If you're looking for more bread content, check out Thai Baang's Holland Village bakery. Alternatively, head to Orchard to try Baker X, a new cafe selling bakes by home-based businesses.
Baker X: New Cafe Sells Bakes By Home-Based Businesses, Including Fat Macarons And Taro Cheesecake
Featured image adapted from @hourlyfoodie and @thebunclubbakes
Photos taken by Clarissa Wong