---
The Centrepoint food guide
---
The Centrepoint is a renowned six-storey mall located in the heart of Orchard Road. Since its establishment in 1983 as Centrepoint Shopping Centre, it has undergone several transformations and upgrades to offer polished new dining destinations and stores.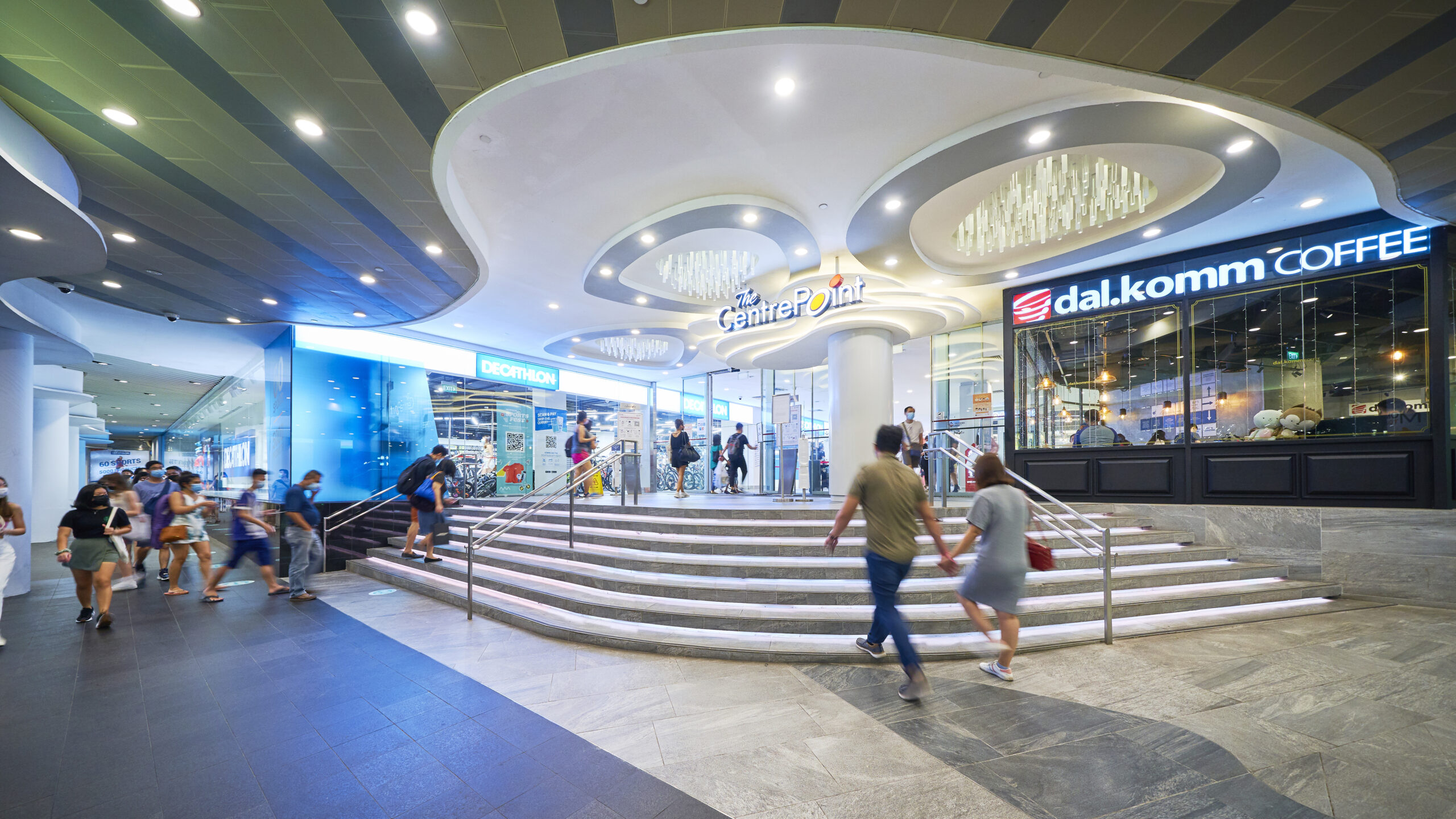 Image credit: The Centrepoint

If you haven't been coming to Orchard Road, now is the best time because of The Centrepoint's 1-for-1 dining deals from 15 May 2023 to 13 July 2023. You can redeem these deals at several eateries with your dinner kakis, from Monday to Thursday, between 6pm and 8pm. What's more, flash your dine-in receipt as well as this article to redeem a free gift from the Customer Service Counter located on Level 3!
---
1. AWADH
---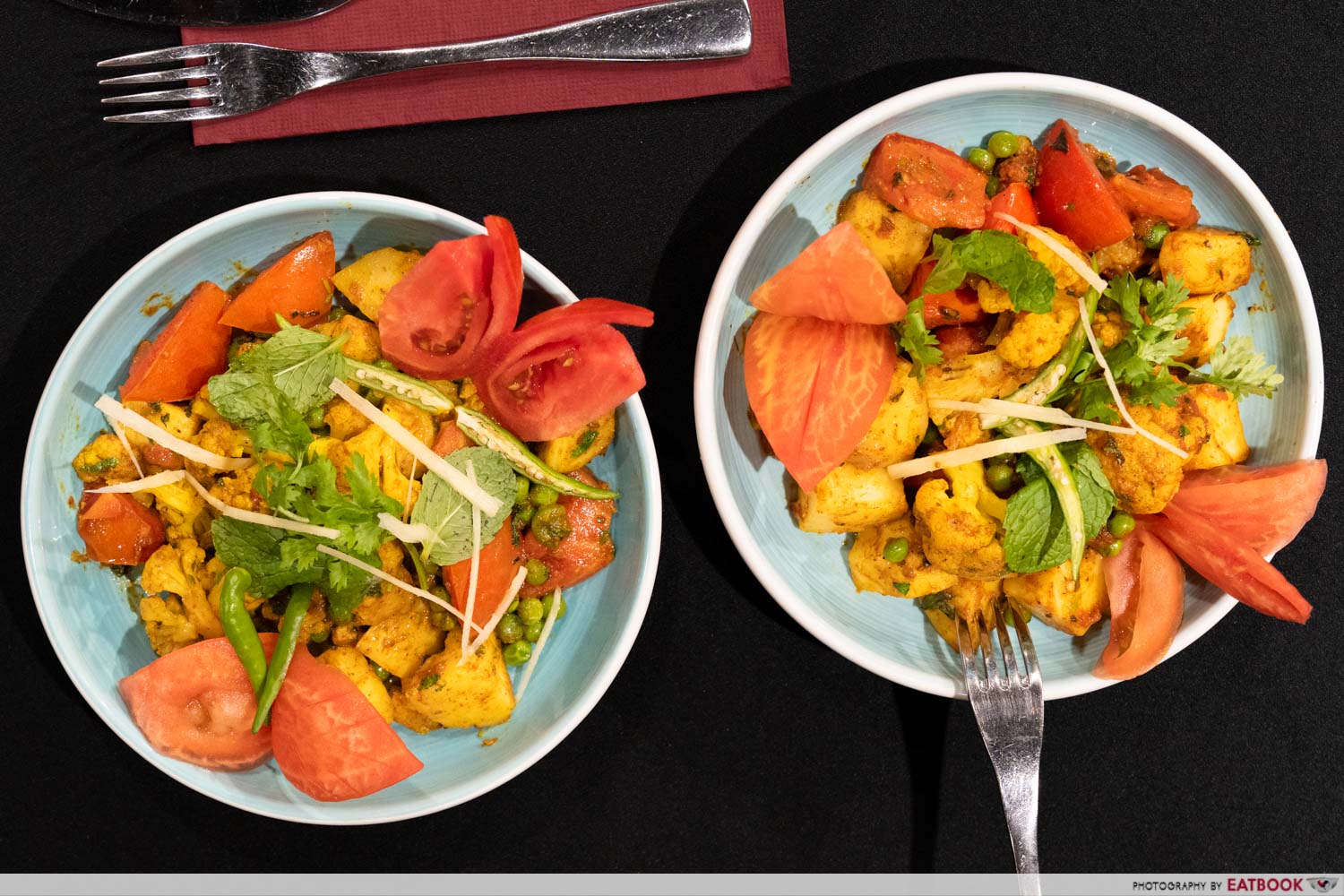 AWADH is the only Indian restaurant in Singapore that specialises in Awadhi cuisine, native to Lucknow, India. As such, the restaurant promises a diverse menu of rich-tasting dishes fit for royalty. 
For the best experience, visit during dinnertime as the restaurant offers an extensive dinner menu. Try the highly recommended Aloo Gobhi Matar (U.P. $21++), a warm and comforting vegetarian dish available as part of their 1-for-1 deal. It features fork-tender potato lightly spiced with nutty cumin, served with green peas, smoky-flavoured cauliflower, and fresh tomato slices. 
Alternatively, if you prefer something with meat, go for the Gosht Nihari ($27++), a mild-flavoured mutton stew that's slow-cooked overnight in a Nihari Potli masala. Fun fact: this dish was even eaten by the Nawabs of the Mughul Empire!
Unit: #01-33H
Opening hours: Daily 11:30am to 12am
Tel: 6909 9971
Website
AWADH is not a halal-certified eatery but uses no pork or lard.
---
2. Menbaka Ramen
---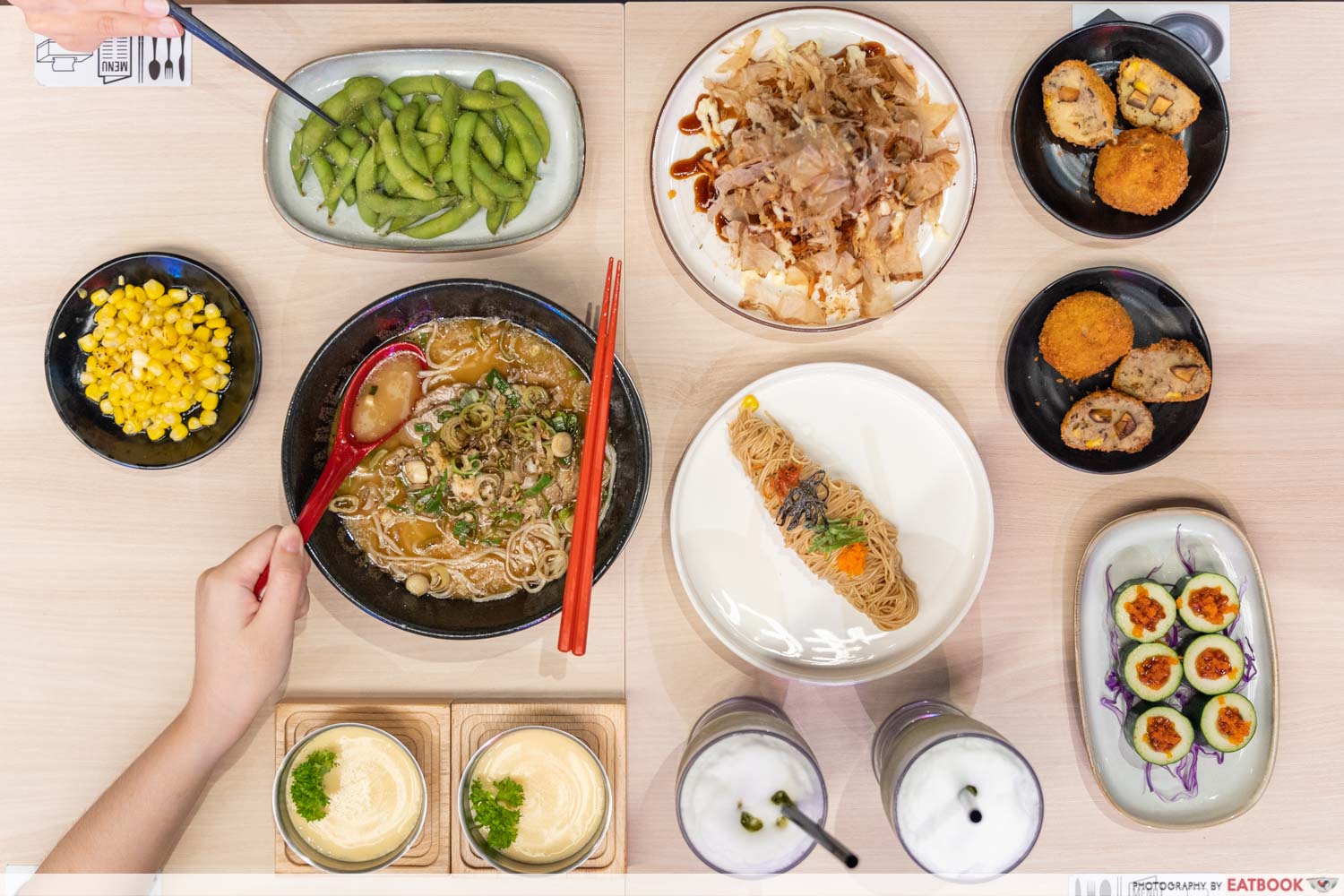 For ramen-crazed fans, Fire Ramen is a popular restaurant that serves up unique bowls of ramen set on fire before the diner's eyes, an effect achieved by pouring flame over their signature broth. Master Masamichi Miyazawahad, the owner, travelled across Japan to master the art of making ramen to perfect the recipe they have today. 
Besides Kyoto, Singapore is the only other place where you can try their famous ramen. Currently, they're running a promotion on their Fiery Dinner Set (U.P. $100++), where you get to enjoy a half-price discount on their two-person set meal. 
The spread includes one serving of their signature Tonkotsu Fire Ramen featuring tender pork slices in a rich broth, Truffle Mazesomen, Volcano Emi Kakiage, Butter Corn, and Edamame, along with two sets of crispy Umami Croquette, Crunchy Japanese Cucumber, Chawanmushi, and two glasses of Authentic Kyoto Ice Matcha Latte.  
Unit: #01-53-56
Opening hours: Mon-Thurs 12pm to 10pm, Fri-Sat 11:30am to 11pm, Sun 11:30am to 10pm
Tel: 8218 9236
Website
Menbaka is not a halal-certified eatery.
Menbaka Ramen Review: Famous Kyoto Fire Ramen Shop Comes To Cineleisure
---
3. Honolulu Café
---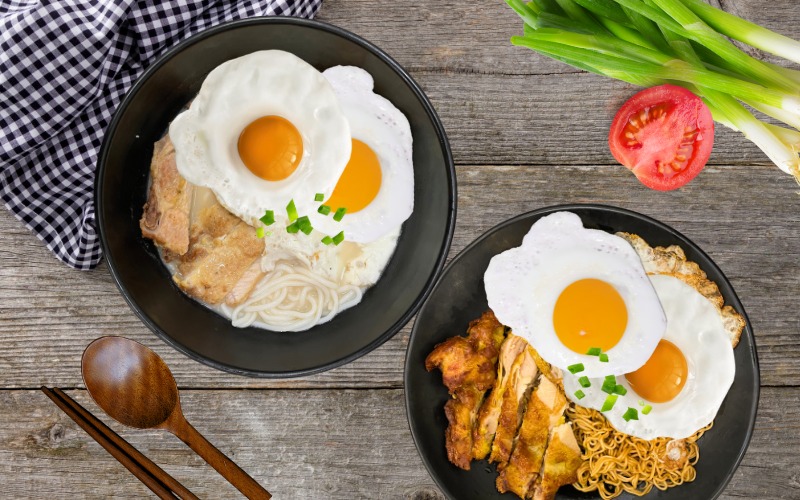 Image credit: The Centrepoint
Established in the 1940s, Honolulu Café is a beloved cha chaan teng in Singapore known for their pastries and Hong Kong-inspired breakfast items.
If you're looking for an affordable meal with your BFF in town, they currently have a 1-for-1 deal on their Chicken Cutlet Hong Kong Style Noodles (U.P. $12.90++), featuring crispy and flavourful chicken served with noodles and a fried egg. The offer also applies to the Pork Cutlet (U.P. $12.90++) if you prefer that. Additionally, don't forget to try their Signature Crispy Egg Tart ($2.30++), which has an uber crispy and flaky shell, with a silky egg custard centre! 
Unit: #01-33 F/G 176
Opening hours: Mon-Thurs 11am to 9pm, Fri 11am to 10pm, Sat 10am to 10pm, Sun 10am to 9pm
Tel: 6734 6619
Website
Honolulu Café is not a halal-certified eatery.
---
4. Misato
---
Misato is a modern Japanese restaurant that's ideal for gatherings with your family. They are known for dishes made with fresh Japanese-imported ingredients and condiments, tea-centric desserts, and their signature gyoza. 
Take advantage of their 1-for-1 deal on the Misato Ebi Donburi Set (U.P. $21.90++), which stars large, crispy tiger prawns coated in breadcrumbs. This is served with Japanese rice, topped with a runny egg, and three types of tobiko and ikura, glazed with a seasoned broth. The set also comes with a bowl of savoury miso soup. Pair this meal with their Handmade Gyoza ($9.90++), made with minced chicken and vegetables wrapped in crisp dumpling skin.
For dessert, be sure to try their highly recommended Misato Matcha Dessert ($10.90++), featuring premium green tea ice cream, smooth kanten jelly, kuzumochi, fruits, and sweet azuki red bean paste. 
Unit: #01-33E
Opening hours: Tue-Sun 12pm to 3pm, 6pm to 10pm
Tel: 6235 2822
Website
Misato is not a halal-certified eatery.
---
5. Monster Planet
---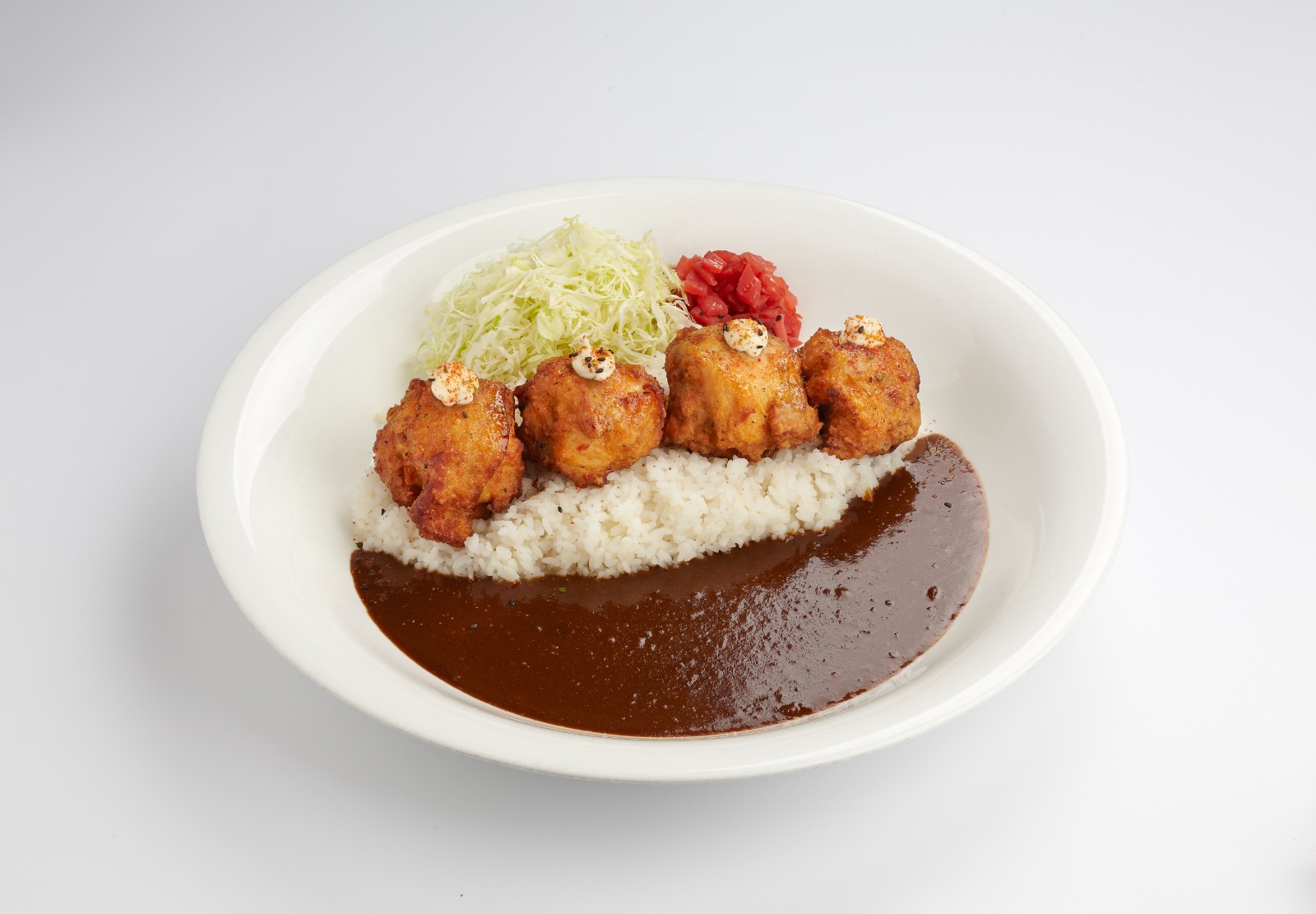 Image credit: The Centrepoint
Heralded for serving halal Japanese curry in upsized portions, Monster Planet is where you want to go for wallet-friendly, casual Japanese food in Orchard. Their signature demi-glace curry sauce is cooked with 14 different vegetables and spices, resulting in the rich and umami sauce. You can choose your preferred level of spiciness and pair the curry with various katsu items and rice. 
Get your money's worth with the 1-for-1 deals on the Cheese Omelette Curry Rice (U.P. $13.90++) and Tori Karaage Curry Rice (U.P. $14.50++), which features crispy bite-sized fried chicken. You can also order various katsu items on the side, such as Fried Shrimps ($4.90++) and Mozzarella Cheese Sticks ($4.90++).
Unit: #01-33C/D
Opening hours: Daily 11am to 10pm
Tel: 6694 6247
Website
Monster Planet is a halal-certified eatery. 
---
6. Ollie Kitchen & Bar
---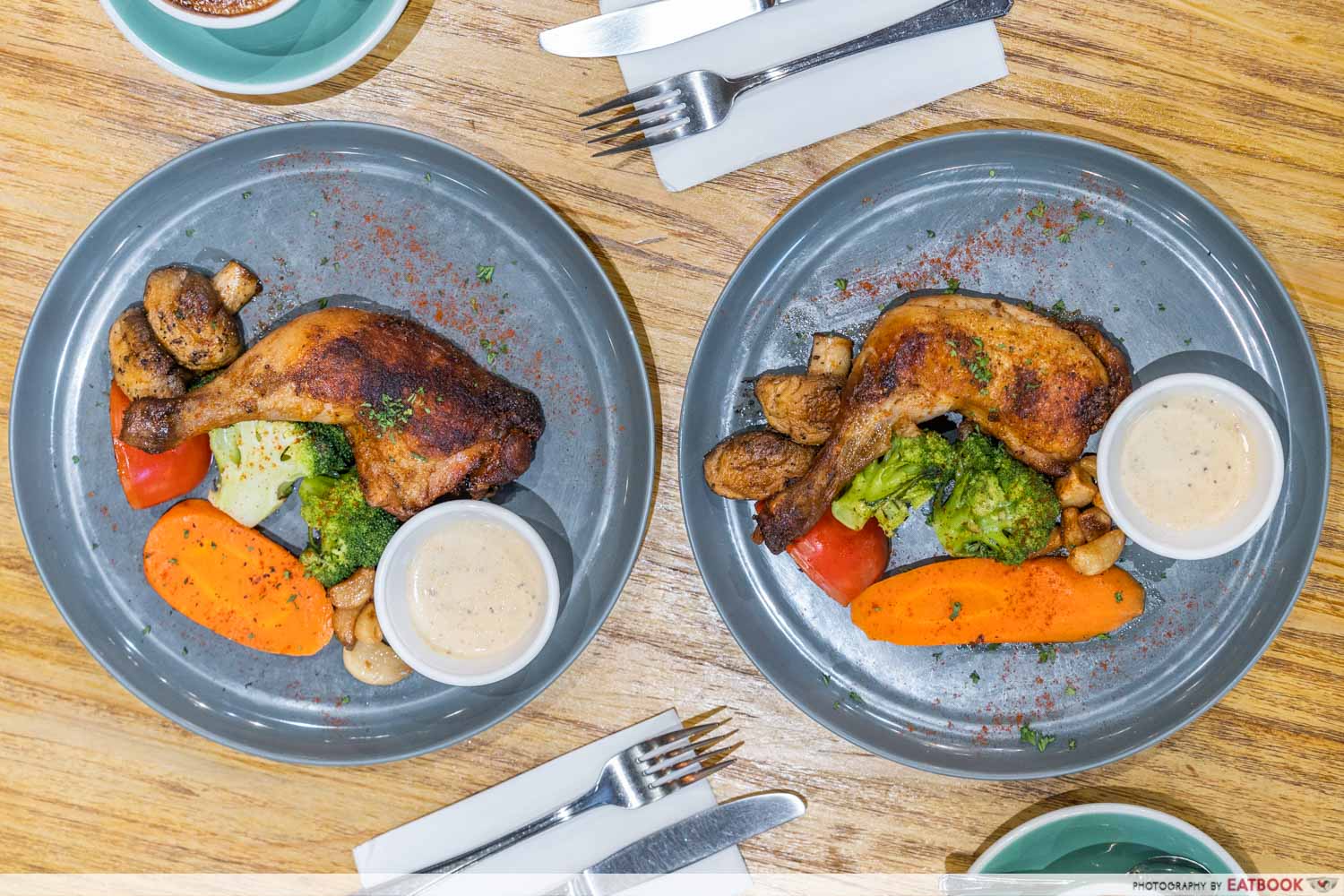 Ollie Kitchen & Bar is an affordable Western food restaurant that offers a concise menu of burgers, pastas, pizzas and more. If you're here for the first time, the 1-for-1 Garlic Chicken (U.P. $17.90+) is a must-try. This oven-baked jumbo chicken leg has tender meat and crispy skin, served with mixed grilled vegetables, garlic confit, and a Pommery mustard cream sauce.
For a heartier meal, try their savoury Lamb Shank Stew ($21.90+) that's served with toast. Also, don't miss out on their classic Cafe Latte ($5.50+) as their house brew is especially fragrant. 
Unit: #01-33M
Opening hours: Mon-Wed 10:30am to 9pm, Thurs-Sun 10am to 9pm
Tel: 6734 8078
Website
Ollie is not a halal-certified eatery.
---
7. Pratunam
---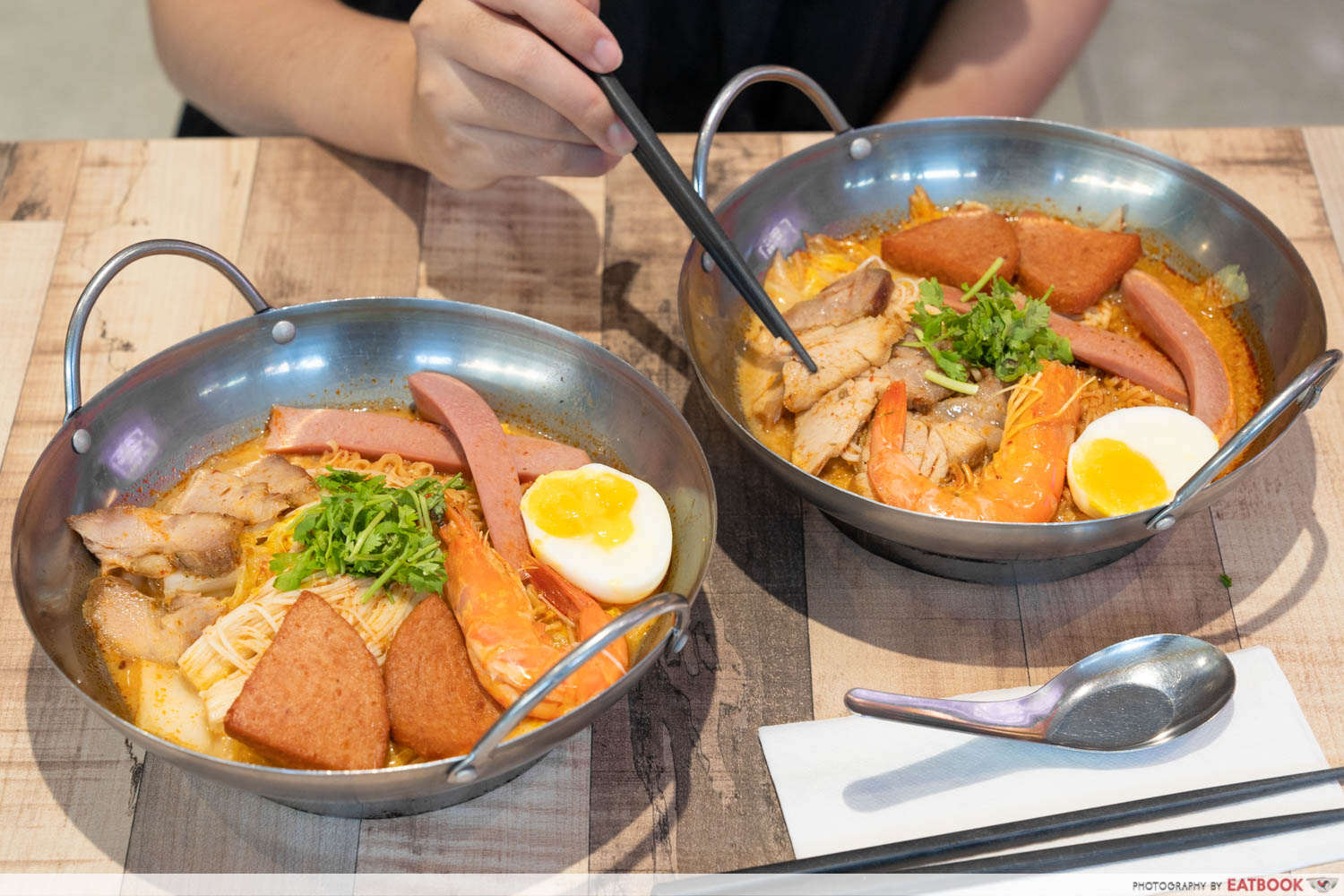 Pratunam is your go-to spot for affordable Thai food, with most dishes priced below $10. You get to save even more with their 1-for-1 offer on the Signature Tom Yum Mama (U.P. $13.90++). Each bowl features springy noodles, enoki mushroom, slices of pork belly, fried luncheon meat, sausage, a single prawn, and a halved boiled egg, served in a spicy-tangy tom yum broth. 
Zhng up your meal with their side dishes such as golden-brown Prawn Donut ($8.50++) and Fragrant Fried Pork Belly ($9++). 
Unit: #01-63/64
Opening hours: Daily 11am to 9pm
Tel: 6592 1387
Website
---
8. The Dim Sum Place
---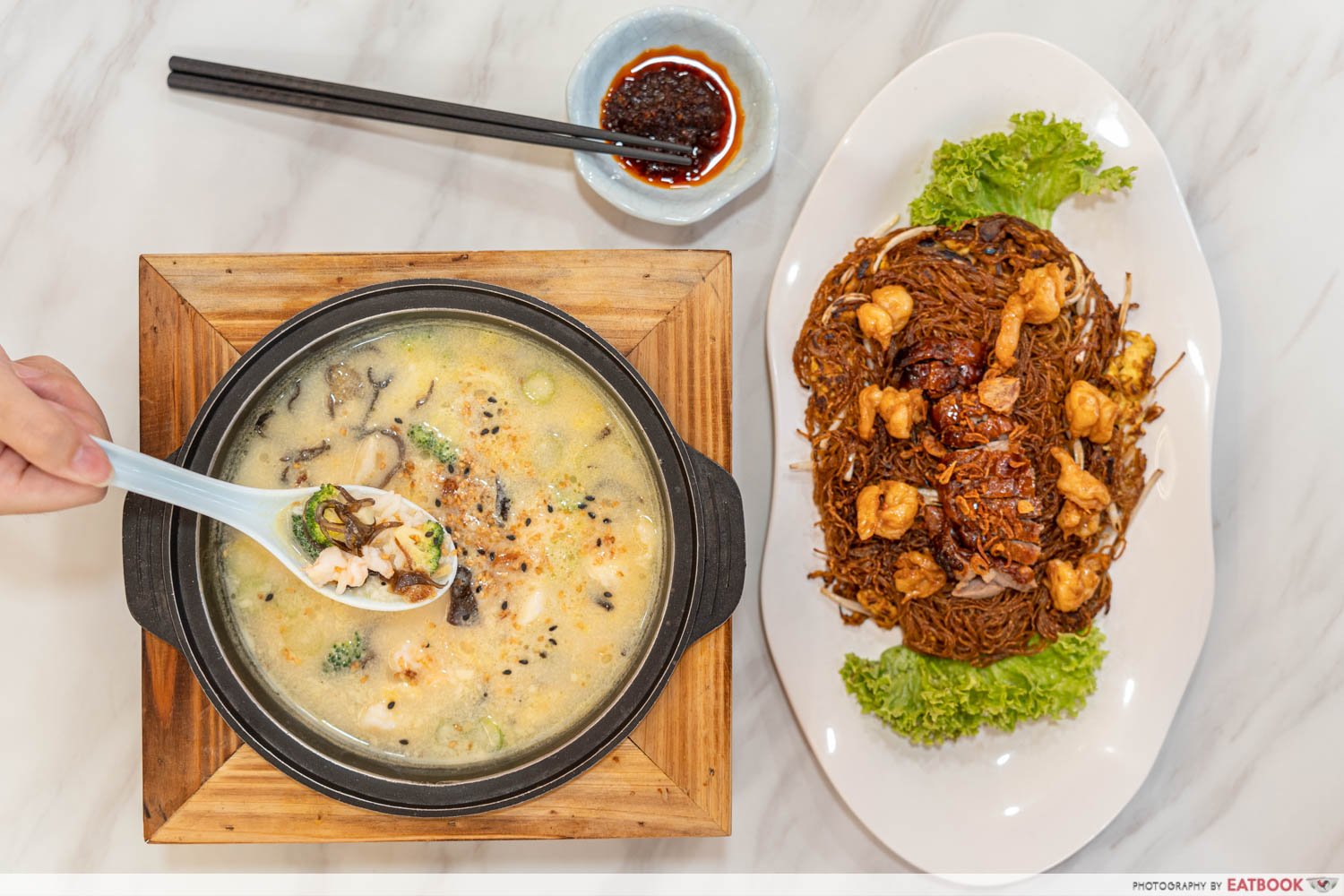 The Dim Sum Place is a popular halal-friendly Hong Kong eatery, with three outlets in Singapore, including one at The Centrepoint.
Don't miss their special dining deal: purchase the Crispy Rice in Superior Soup (U.P. $12.90++), which boasts seafood in a rich creamy broth, and score a free plate of crispy Signature Fried Bee Hoon (U.P. $11.90), served with prawns and slices of juicy roasted duck. Their dim sum menu also features Spinach Dumpling with Shrimp ($7.90++) and Steamed Milk Bun ($3.90++), among other tasty options.
Unit: #B1-07
Opening hours: Daily 10am to 10pm
Tel: 6970 8812
Website
The Dim Sum Place is a halal-certified eatery. 
---
9. Toast Box
---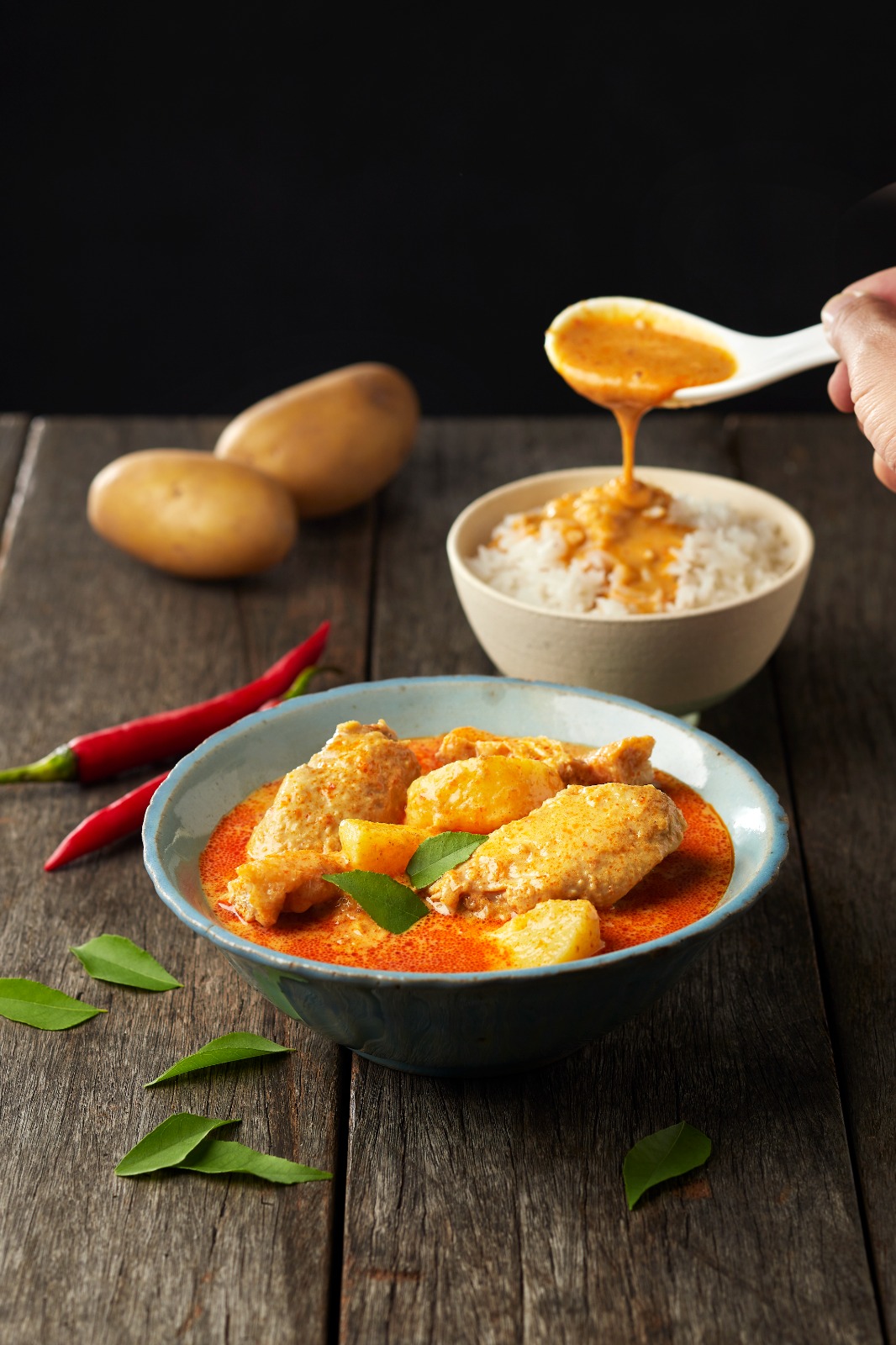 Image credit: The Centrepoint
Established in 2005, Toast Box is a modern Singaporean coffee chain that specialises in Nanyang coffee and toast. For a true blue Singaporean dish, try their 1-for-1 Chicken Curry Set with Rice (U.P. $10.30+) which features a comforting bowl of curry with chicken, potato, and tau pok, served with fluffy white rice. They also offer other local dishes such as Laksa ($10+) and Mee Rebus ($9.70+). Each of these dishes comes in sets comprising a glass of Homemade Barley and a slice of Tea Cake. 
Otherwise, if you're not feeling a heavy meal, you can order the Traditional Kaya Toast Set ($6+) which includes two Half-Boiled Eggs and your choice of drink: Kopi or Teh. The freshly toasted bread is spread with fragrant Hainanese kaya and slices of creamy butter. 
Unit: #B1-08
Opening hours: Mon-Fri 7:30am to 6:30pm, Sat-Sun 8am to 6:30pm
Tel: 6341 9759
Website
---
Where to eat at The Centrepoint
---
The next time you're in Orchard, refer to this list of food places to get a bang for your buck! Take note that these deals are limited to the first 50 redemptions per month, capped at 100 redemptions over the entire promotional period. Additionally, they'll not be applicable on the eve of and public holidays. Do check with the eateries for more information before you dine in. 
For more deals, be sure to check out their website. 
Photos taken by Melvin Mak.
This post was brought to you by The Centrepoint.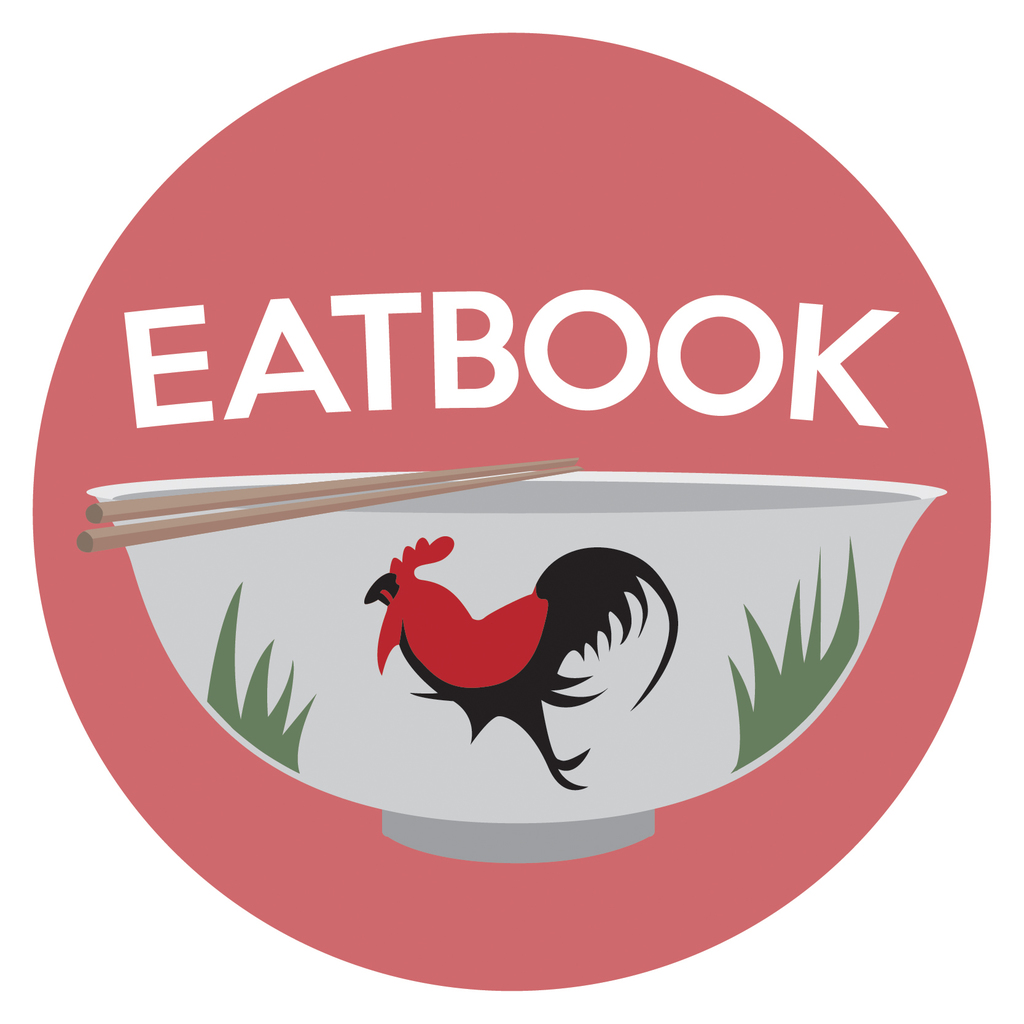 Drop us your email so you won't miss the latest news.