---
Food at The Clementi Mall
---
Located in the heart of Clementi is The Clementi Mall, a hub most Westies would have explored because of its direct connection to the MRT Station and bus interchange, as well as the multiple schools located nearby. Within the mall's directory of over 150 stores is a lengthy selection of places to eat. If you ever find yourself in the area and peckish, read on for our The Clementi Mall food guide so you know where's best to dine.
The mall recently launched S3 Rewards, a "shop & earn" programme where you can enjoy a broad selection of member-exclusive promotions and redeem rewards when you dine at these eateries!
---
1. Boleh Boleh! 
---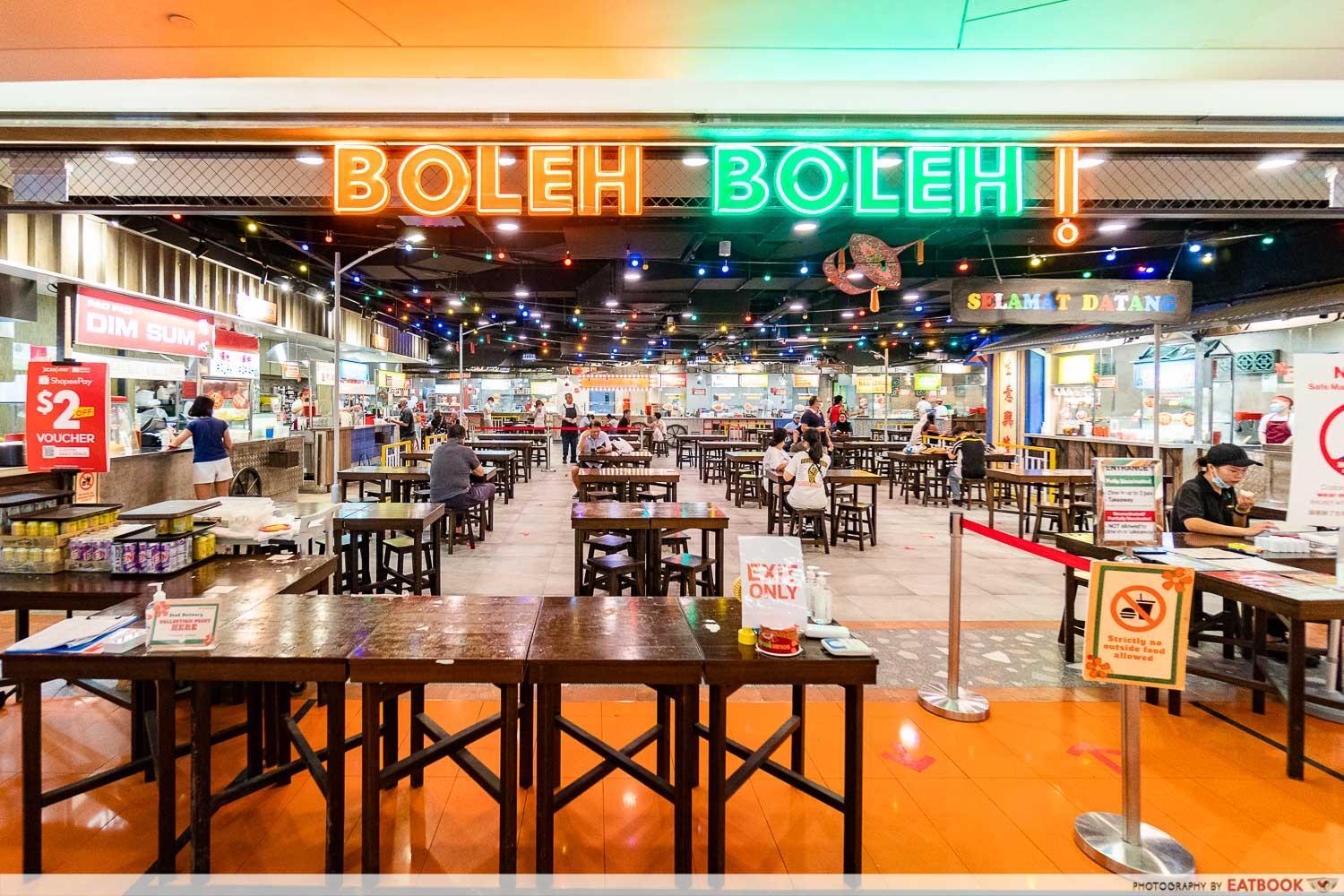 If you're looking to satisfy different food cravings in one seating, check out Boleh Boleh!, a food court with over 100 halal local and regional hawker dishes.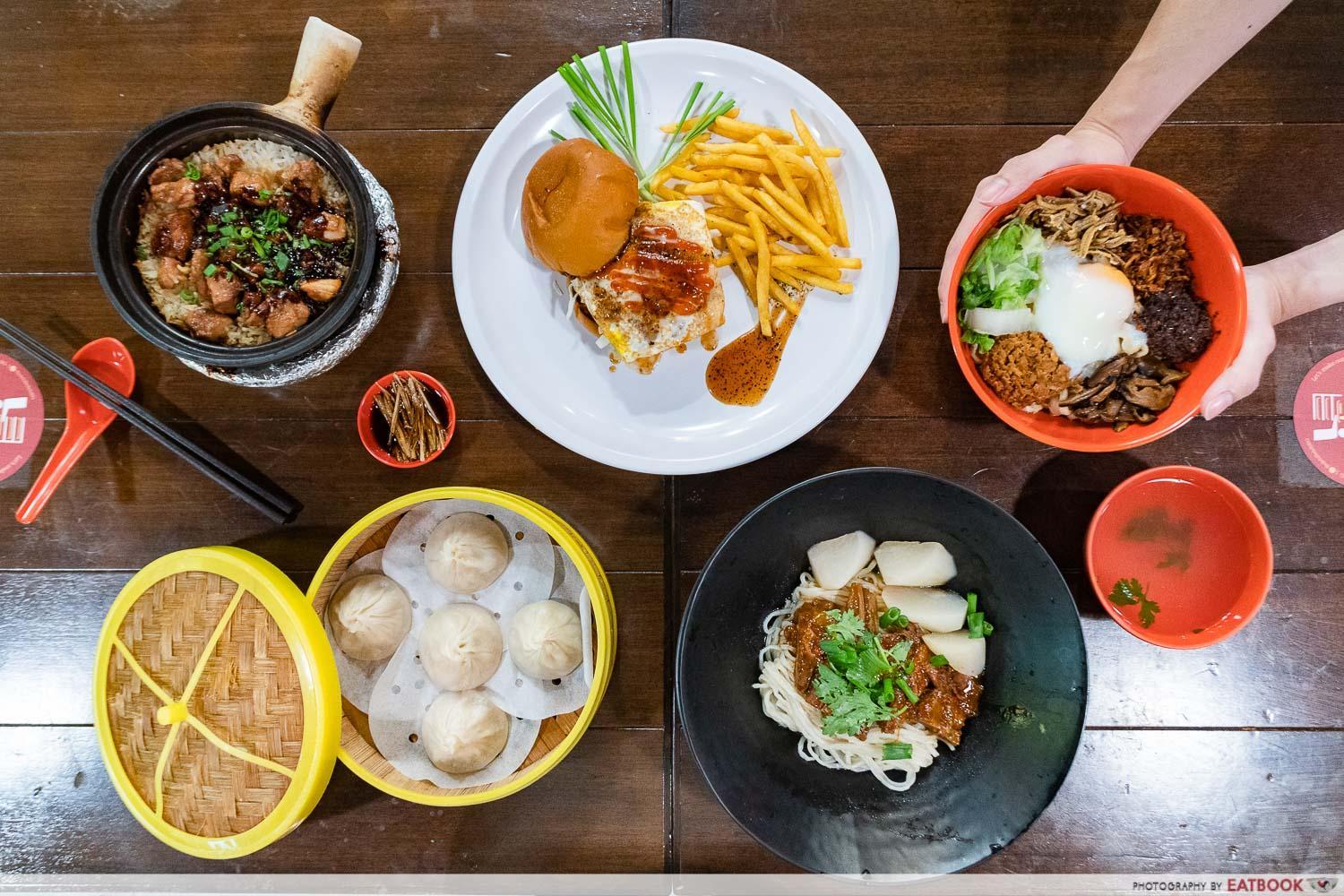 There is the Chilli Pan Mee ($4.50/$6.50) which hails from KL, complete with mouth-watering chilli sauce and a variety of toppings, or the Ramlee Burger Special (from $6) for satisfyingly greasy goodness. Boleh Boleh! also serves other Asian hawker delights, such as Claypot Chicken Rice ($5.50) and Xiao Long Bao ($4.50) which makes for delicious comfort fare after shopping.
Unit number: #04-20/21/22
Opening hours: Daily 10am to 10pm
Website
---
2. Mei Heong Yuen Dessert
---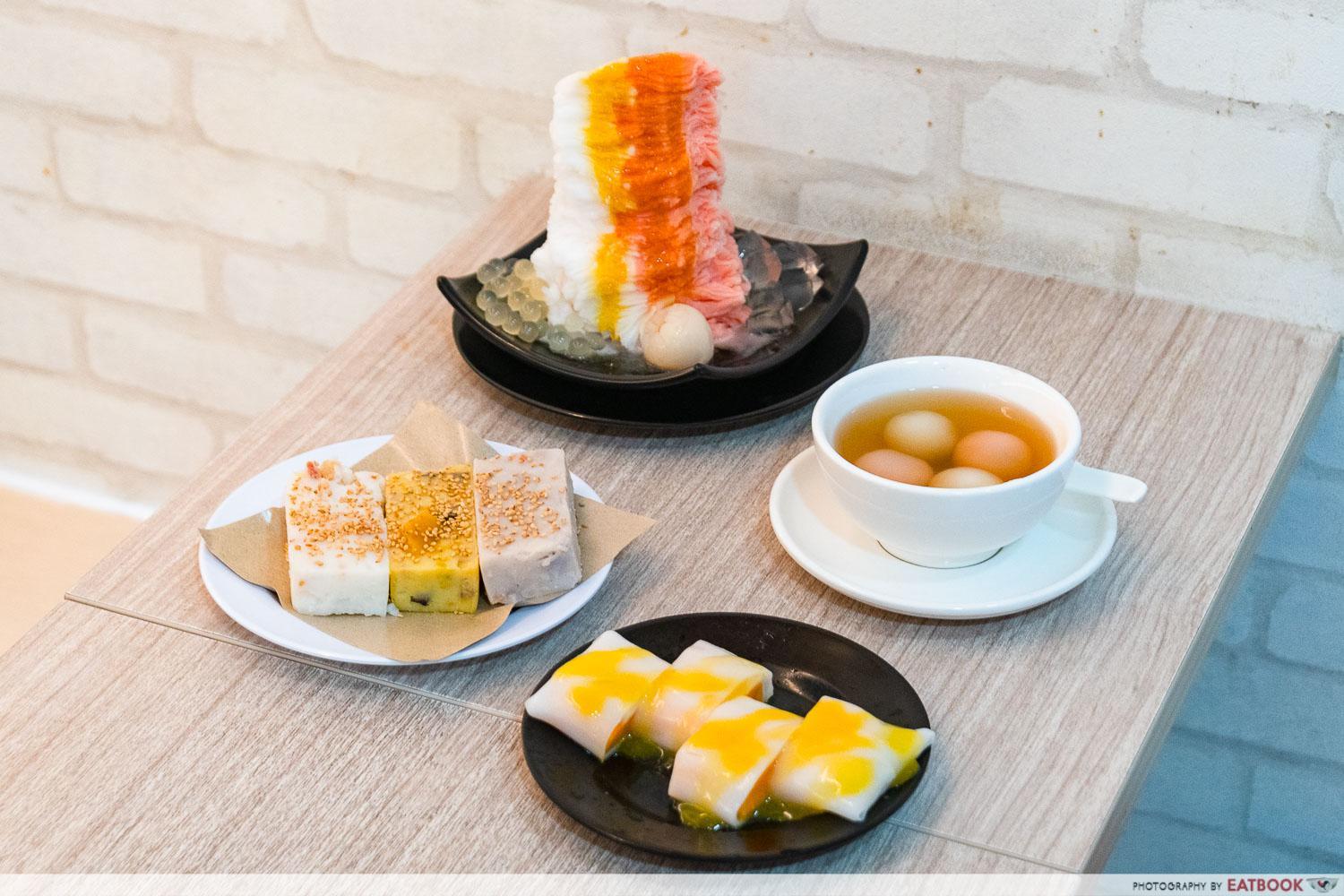 Satisfy your sweet tooth in classic fashion with Mei Heong Yuen Dessert. They have a wide selection of traditional desserts served both hot and cold, with options to appeal to every kind of dessert craving. For something fruity and cold, order their Watermelon & Lychee ($6.50), a shaved ice dessert served with jelly, lychee, and pearls.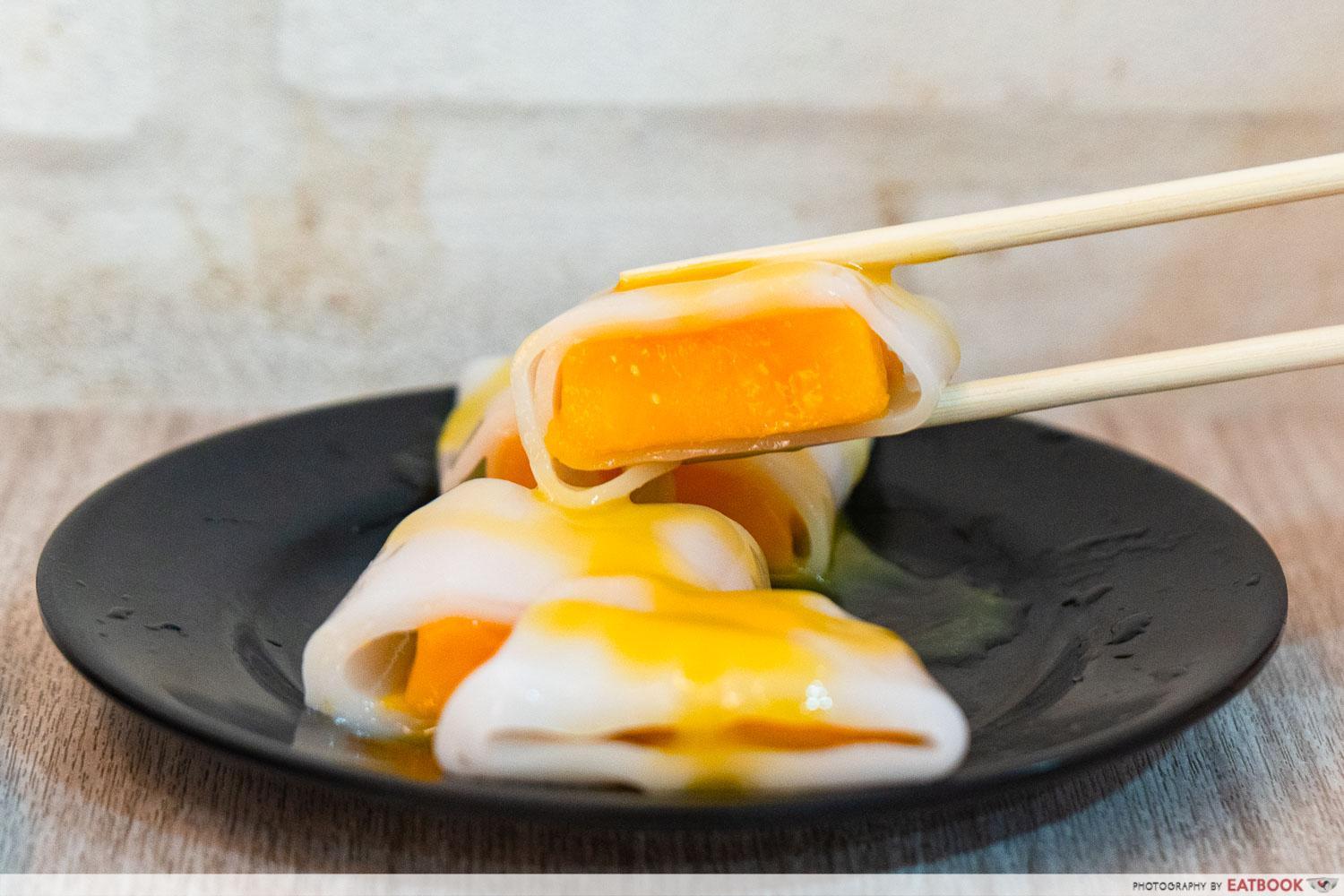 Otherwise, their Mango Roll ($3.50) is a tasty option if you love the tropical fruit, as each roll contains mango nestled in QQ mochi skin. For something warming, get their Glutinous Rice Ball in Ginger Soup ($3.50), with sesame and peanut fillings. Those who don't have a sweet tooth can also enjoy their savoury yam and pumpkin cakes by ordering their 3-Colour Cakes ($3).
Unit number: #04-19
Opening hours: Daily 11am to 9:30pm
Tel: 6570 5231
Website
---
3. Ha Jun
---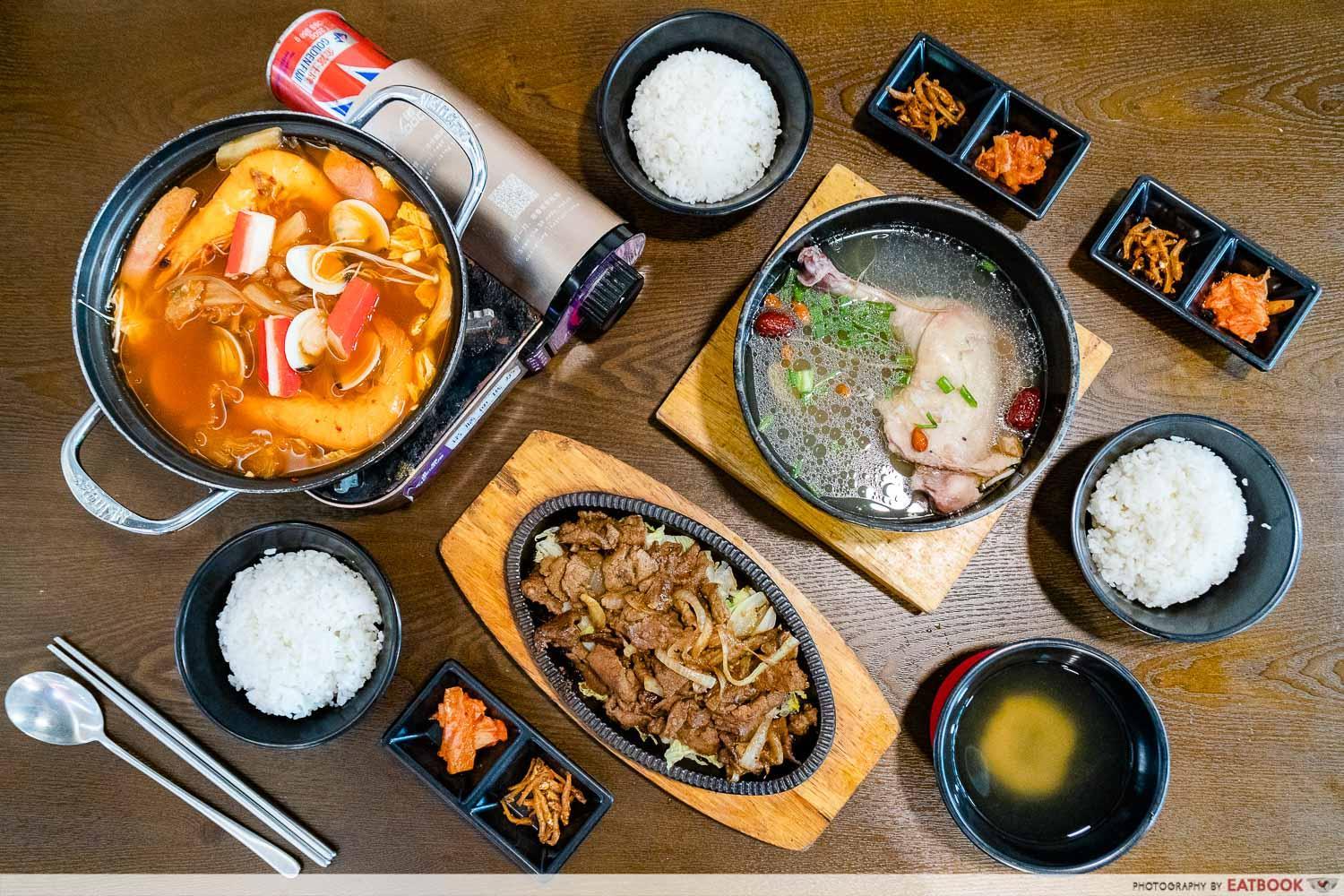 The Clementi Mall has a selection of Korean eateries, and Ha Jun is one of them. Here, you can get halal-certified Korean dishes that you know and love. Try their Hotplate Beef ($7), where a honeyed bulgolgi-style sauce gives the thin slices of beef a touch of smokiness.
If you prefer soupy fare, get the Korean Ginseng Chicken ($8) for soul-warming broth that isn't too bitter, with tender chicken to savour, or the Korean Seafood Steamboat ($9) to share with your loved ones.
Unit number: #04-33
Opening hours: Daily 10am to 10pm
---
4. Ramen Ichiro
---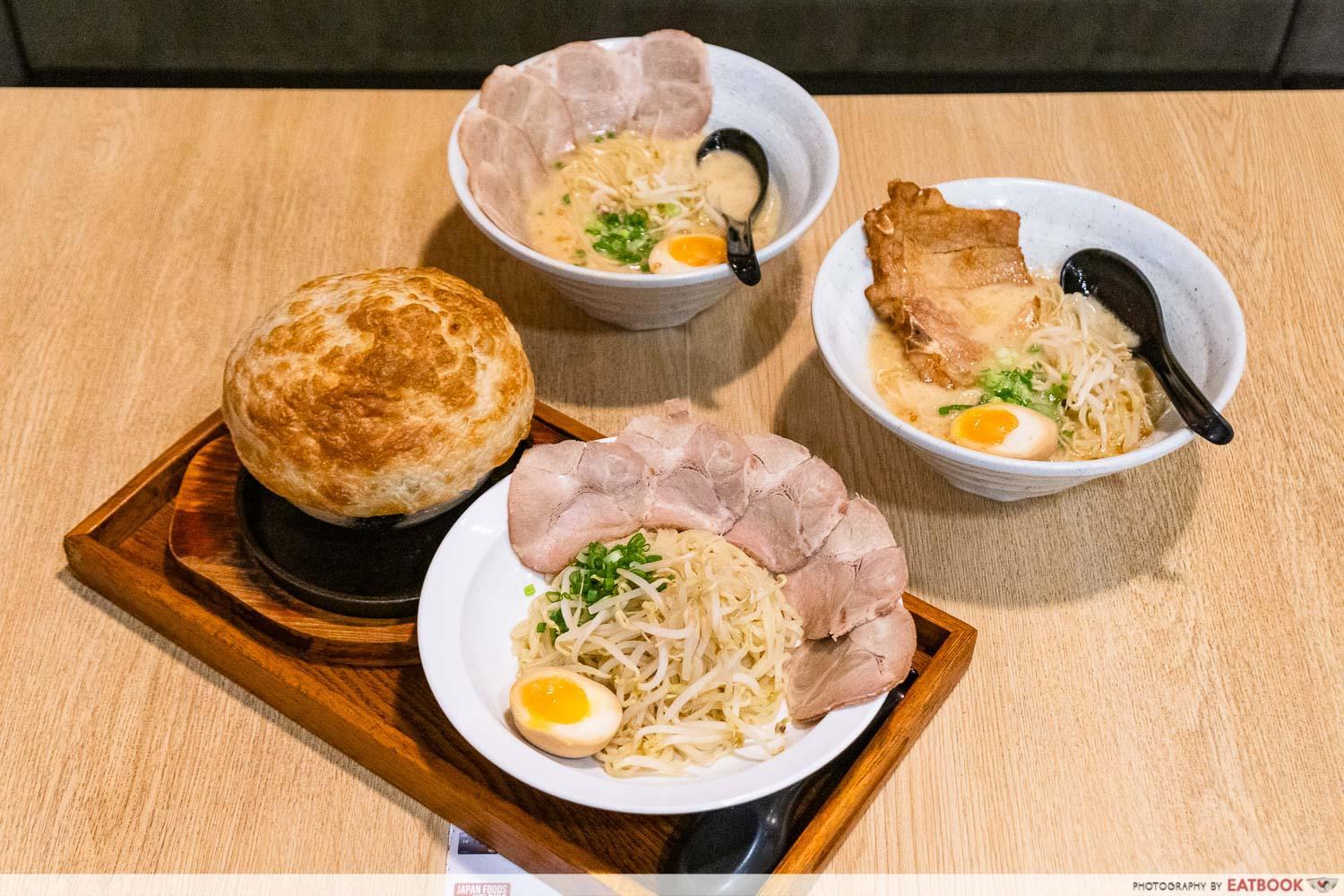 Get Jiro-style ramen, AKA towering bowls of noodles loaded with ingredients, at Ramen Ichiro, at wallet-friendly prices to boot. Go for the classic Cha Shu Ramen with Umami Tare ($10.90++), which comes with five pieces of marbled chashu and a moreish broth prepared from scratch. Their Pork Chop Tsukemen ($13.90++) is another popular choice, as it combines a Japanese-style fried pork chop with the same, satisfying umami soup.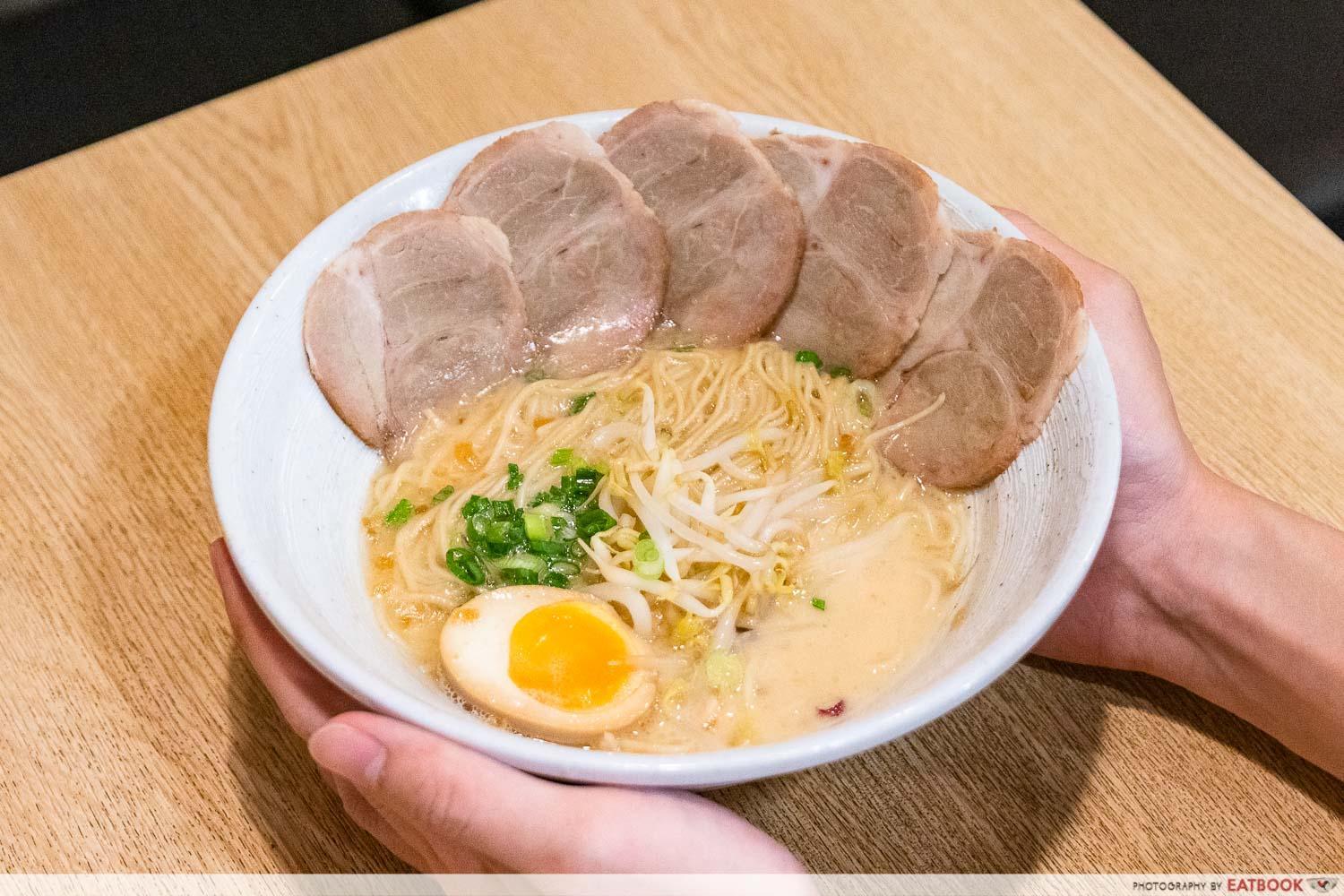 Tsukemen lovers can also try the unique Pot Pie Cha Shu Tsukemen ($12.90++), where the dipping sauce comes covered with puff pastry for extra butteriness and texture. Another plus point: you can also upsize your noodles for free.
Unit number: #B1-34/35
Opening hours: Daily 11am to 9:30pm
Website
---
5. JINJJA Chicken
---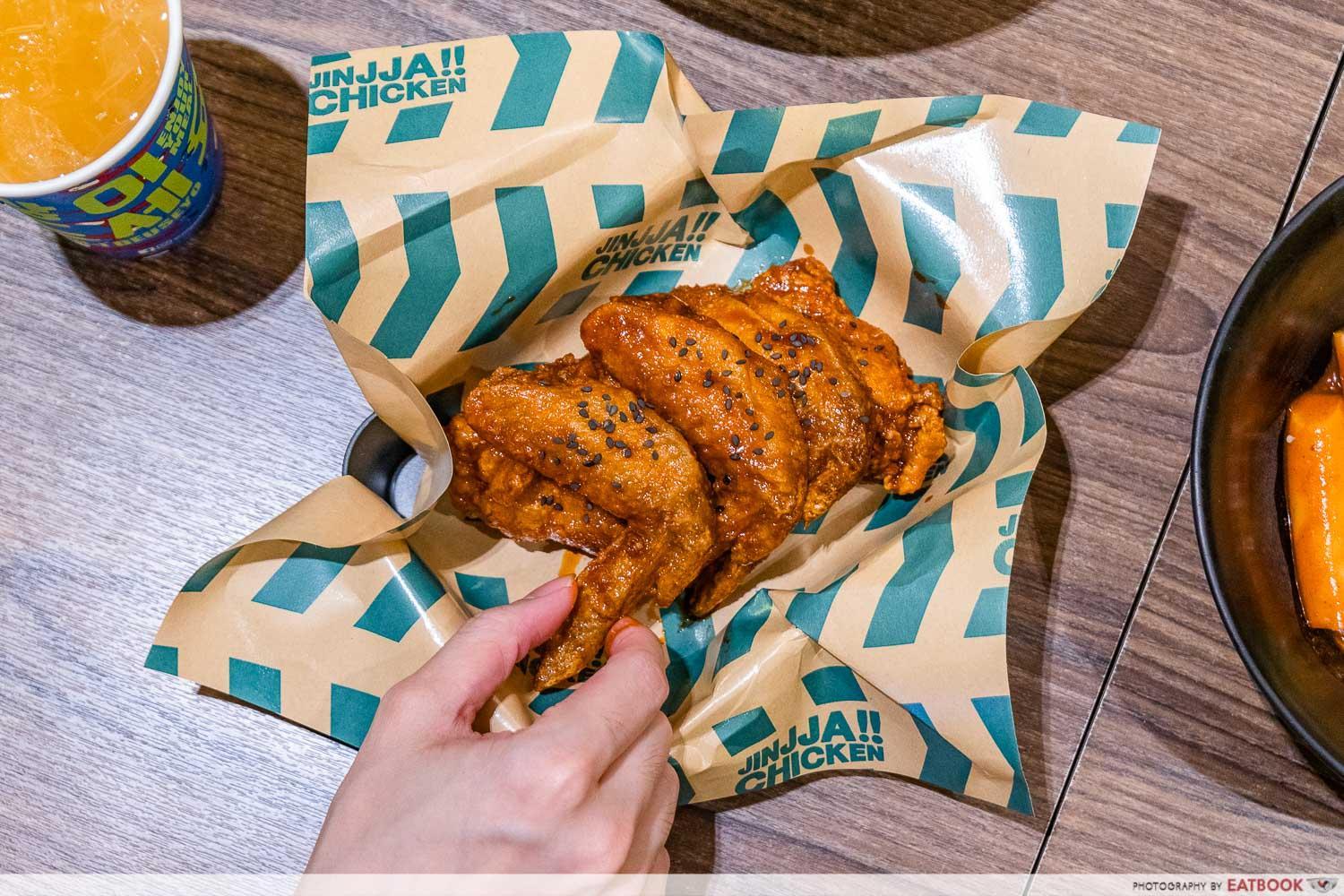 Channel your inner K-drama star and get your chimaek game on at JINJJA Chicken. This fast-casual halal Korean fried chicken joint sees recipes that hail from South Korea, so flavours are extra-authentic.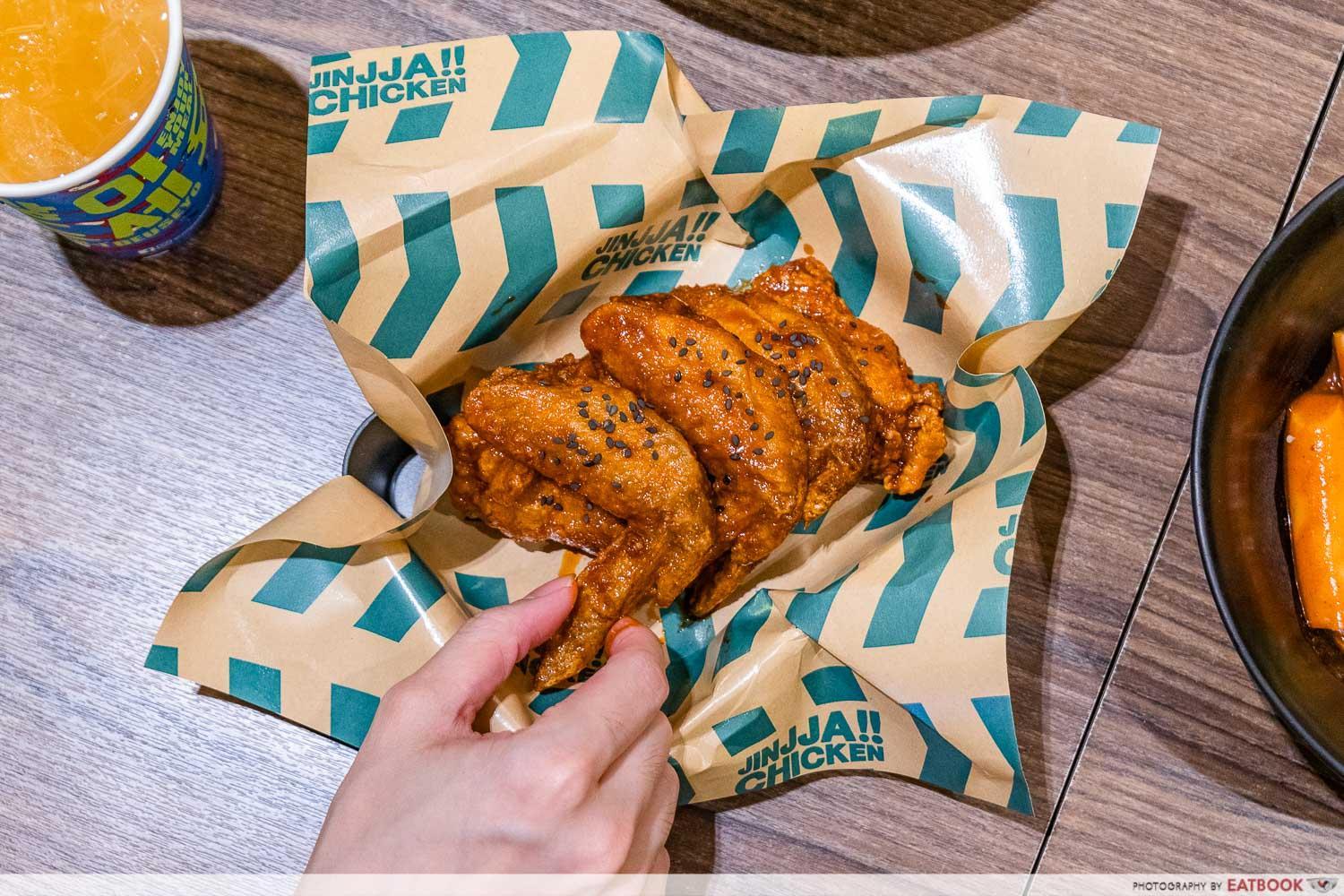 Their Jinjja Wing (from $7.90) is a must-order to start, and you can choose from three sauce flavours: the mild Soy Garlic, spicy Yangnyeom, and mouth-numbing Monster. The eatery nods to Parasite with their Ram-Don ($10.90), complete with seared pieces of New Zealand Beef. They also offer Rabokki ($8.30) if you feel like having the best of Korean street food in one bowl.
Unit number: #B1-28/29
Opening hours: Daily 11am to 9:30pm
Website
---
6. Sushi Express
---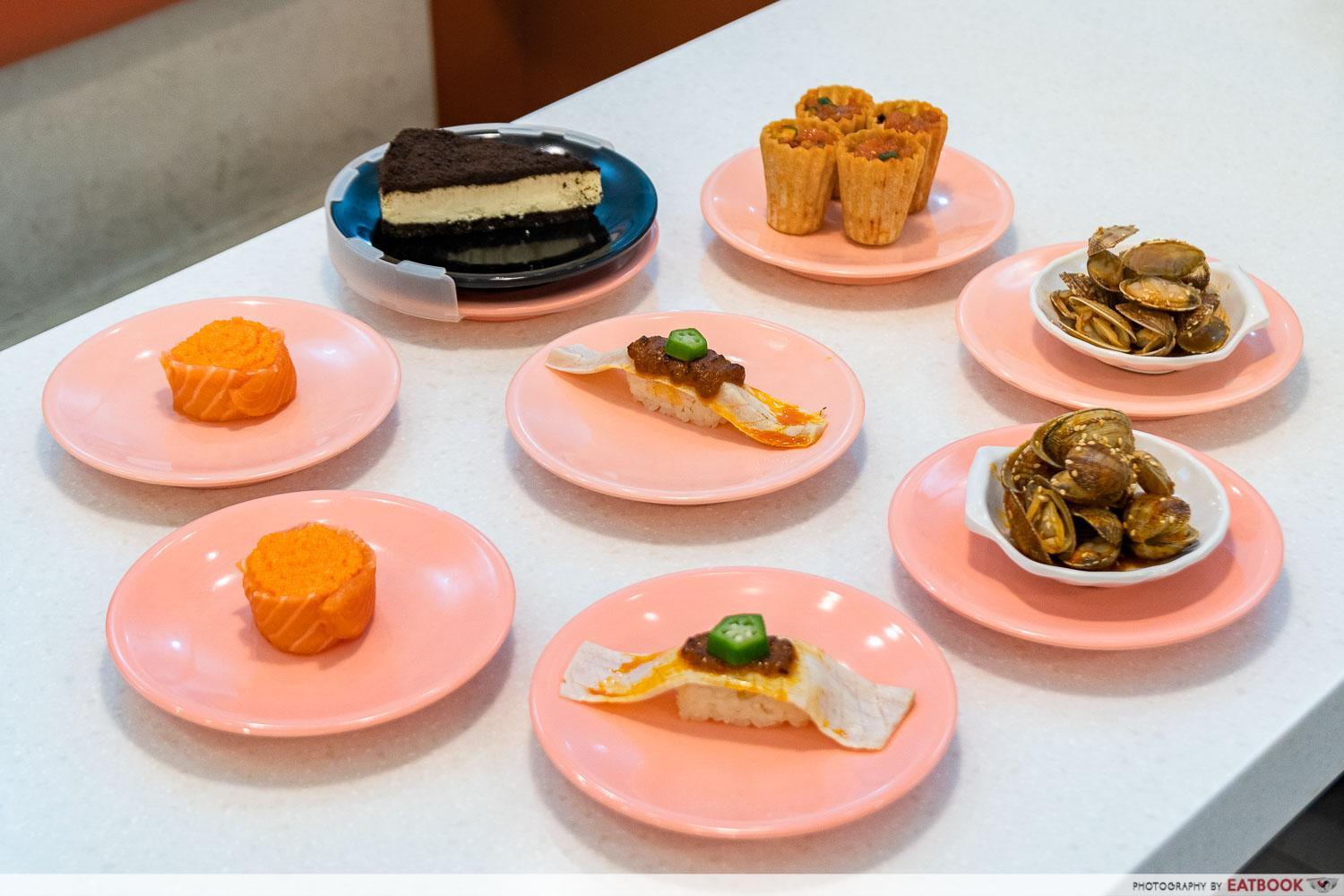 It's $1.50++ sushi galore at Sushi Express' The Clementi Mall outlet, where you can choose from a massive variety of gunkan, nigiri, maki, sides, sashimi, and dessert, without burning a hole in your wallet. Apart from the usual selection of Japanese fare you find at many kaiten joints, Sushi Express also has unique offerings.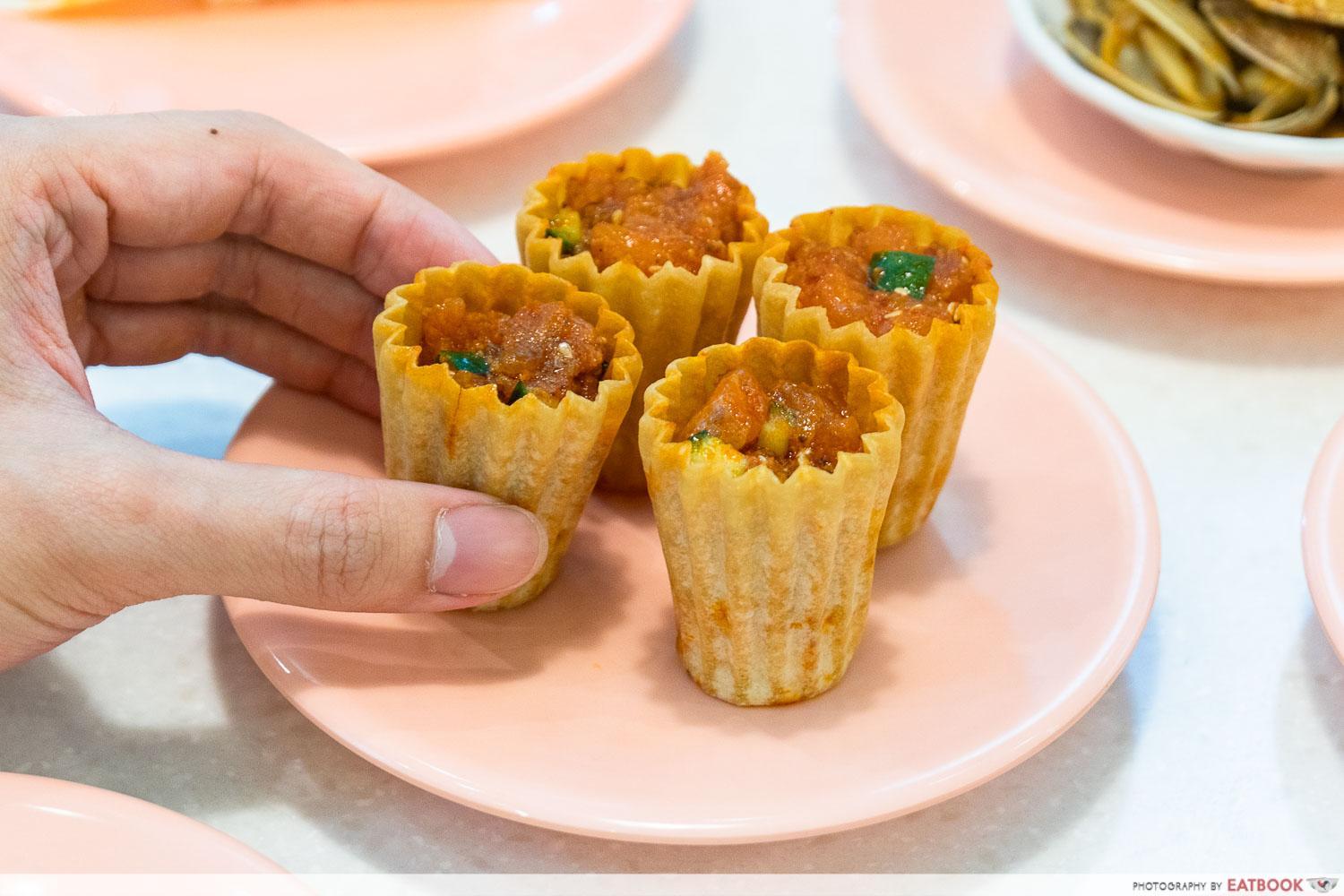 One of these is their Jumbo Curry Swordfish ($1.50++), where swordfish sushi is aburi-ed with a curry mayo topping. Also get their Sambal Salmon Kuih Pie Tee ($1.50++), for a Japanese recreation of this Nyonya snack, complete with spicy salmon. For something spicy, try their Clams in Chilli Crab Sauce ($1.50++), where fresh, briny clams are tossed in a piquant spicy-sweet sauce for maximum flavour.
Unit number: #B1-08/09
Opening hours: 11am to 9:30pm
Website
---
7. Eighteen Chefs
---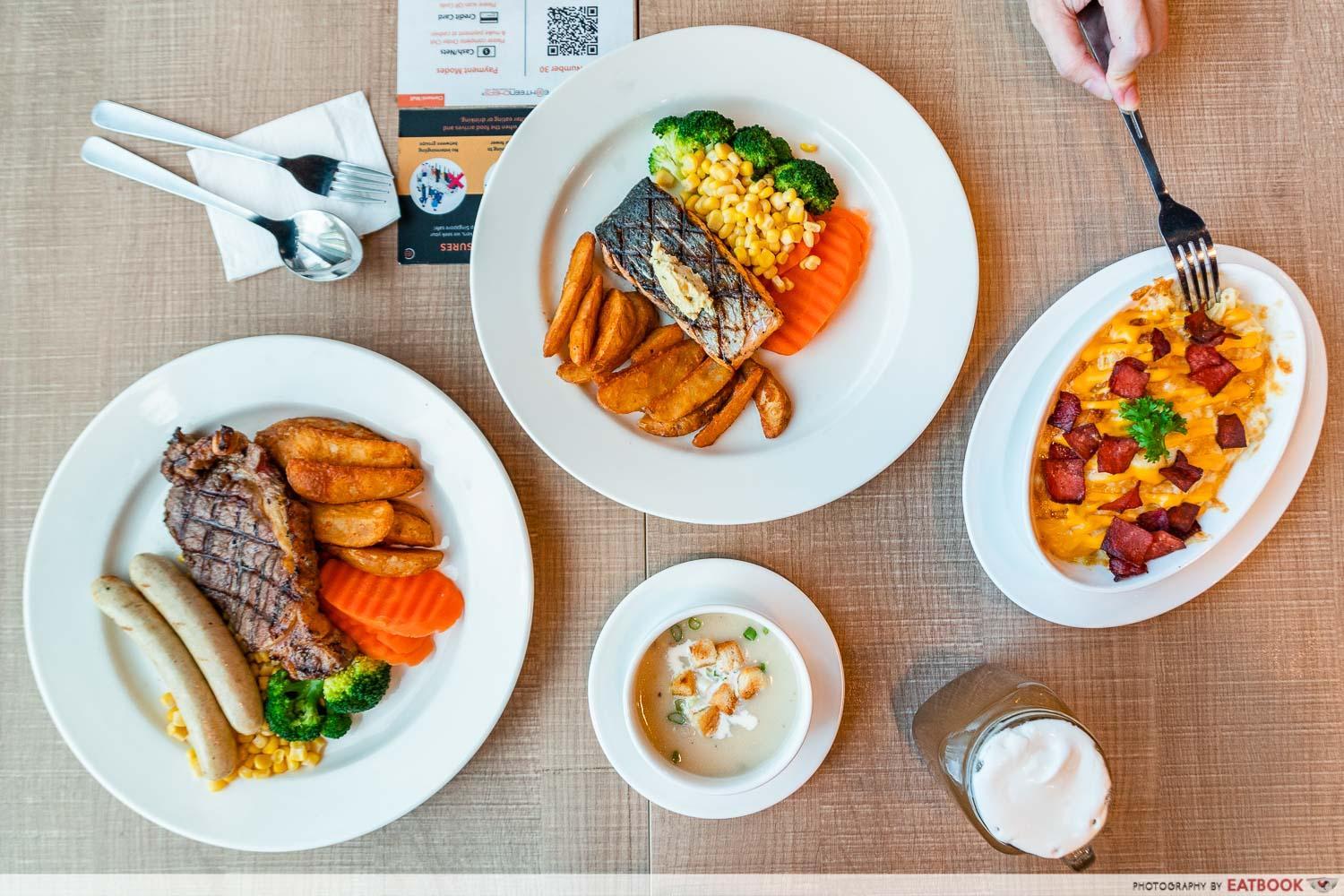 Eighteen Chefs is a culinary institution in its own right and a familiar sight to many Singaporeans, especially because of its famous Heart Attack Fried Rice. If you already know the dish, try something a little different and explore other Western-fusion mains, such as their Striploin with Chicken Bratwurst Sausage ($25.80), or their Salmon with Garlic Lemon Butter Sauce ($20.80), where tender fish meets a zingy, rich dressing.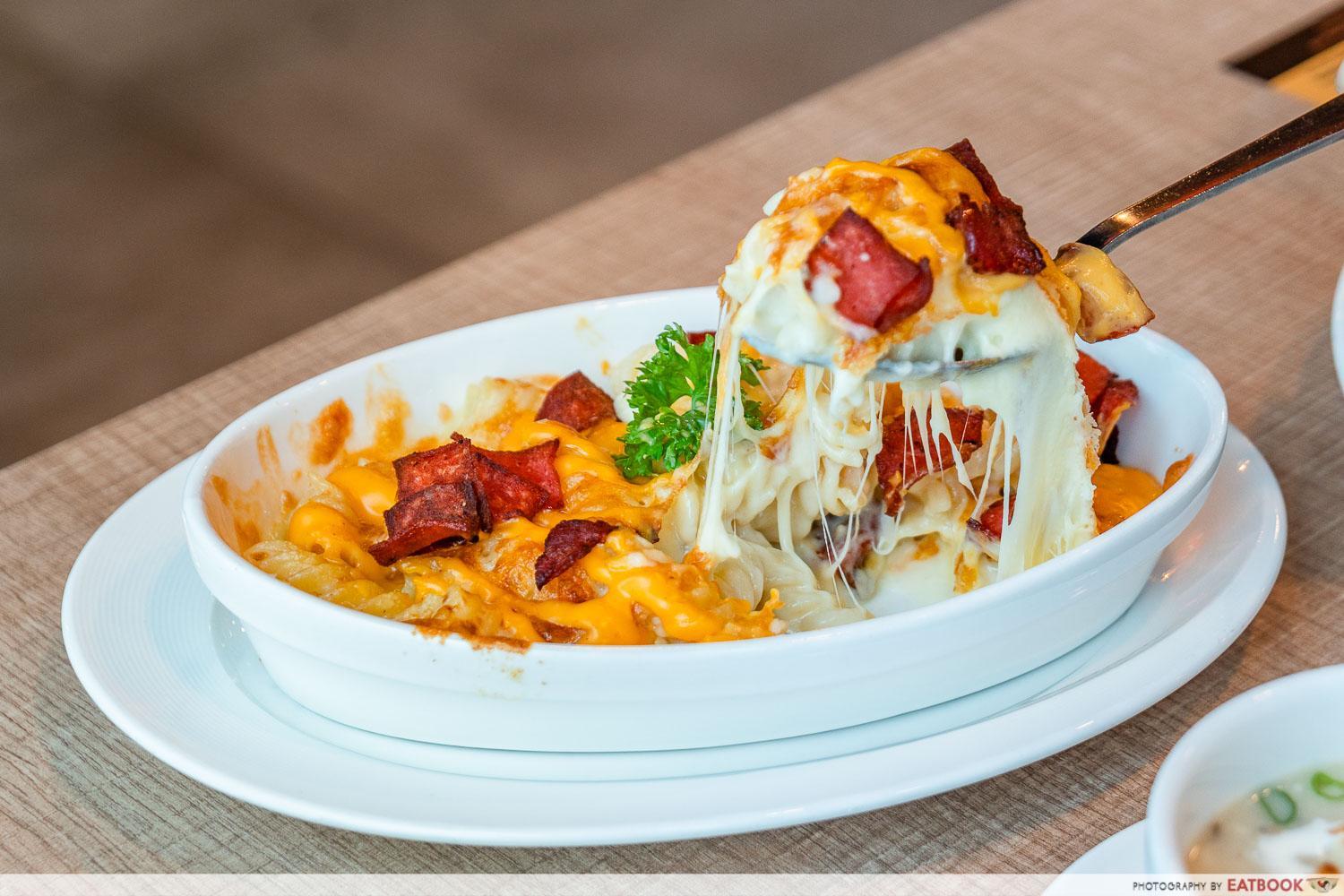 If you're big on cheese, then get their Cheese Baked Fusilli with Turkey Bacon ($15.80) for a treat that is well worth the calories. This is part of their Christmas menu offering and includes a Butter B, as well as Truffle Mushroom Soup.
Unit number: #05-16/17
Opening hours: Sun-Thurs 11:30am to 9:30pm, Thurs-Fri 11:30am to 10pm
Tel: 6694 1602
Website
---
8. HOT POT by Seoul Garden Group
---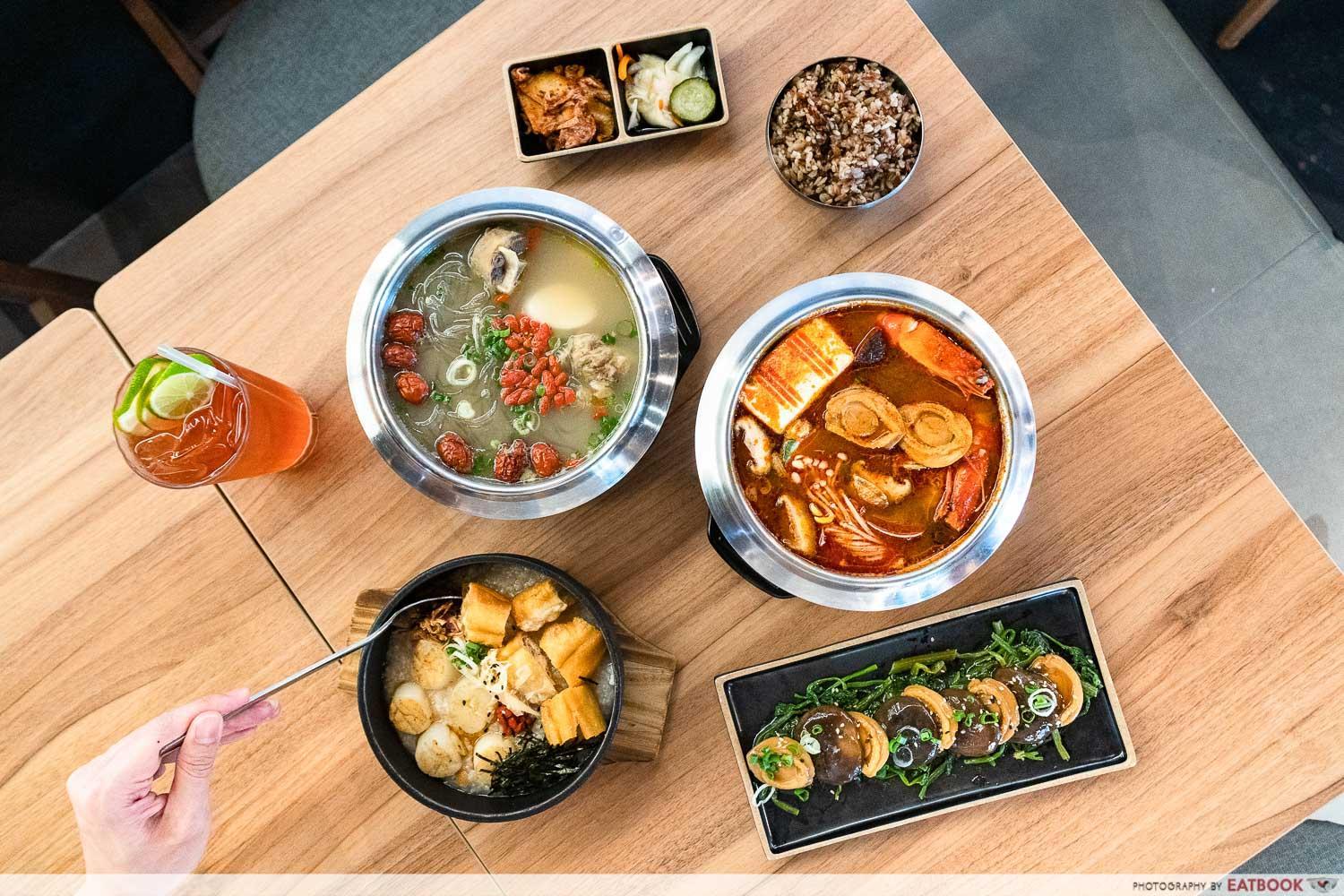 HOT POT by Seoul Garden Group has recently undergone a facelift and emerged truer to its Korean roots than ever. At their The Clementi Mall outlet, you can get hearty Korean fare such as Kkori Gomtang ($20++), an oxtail hotpot that is very popular amongst Koreans for its nourishing properties. 
Also, try the Scallop Umami Juk ($18++), a Korean take on congee that is protein-rich, high in calcium, and super flavourful thanks to the use of herbs and goji berries. If you love soondubu jjigae, then their Soon Dubu Seafood Hot Pot ($17++) is a must, as this takes the Itaewon Class staple and elevates it with fresh seafood. 
Unit number: #05-18
Opening hours: Daily 11:30am to 10:30pm
Website
---
9. Ichiban Sushi
---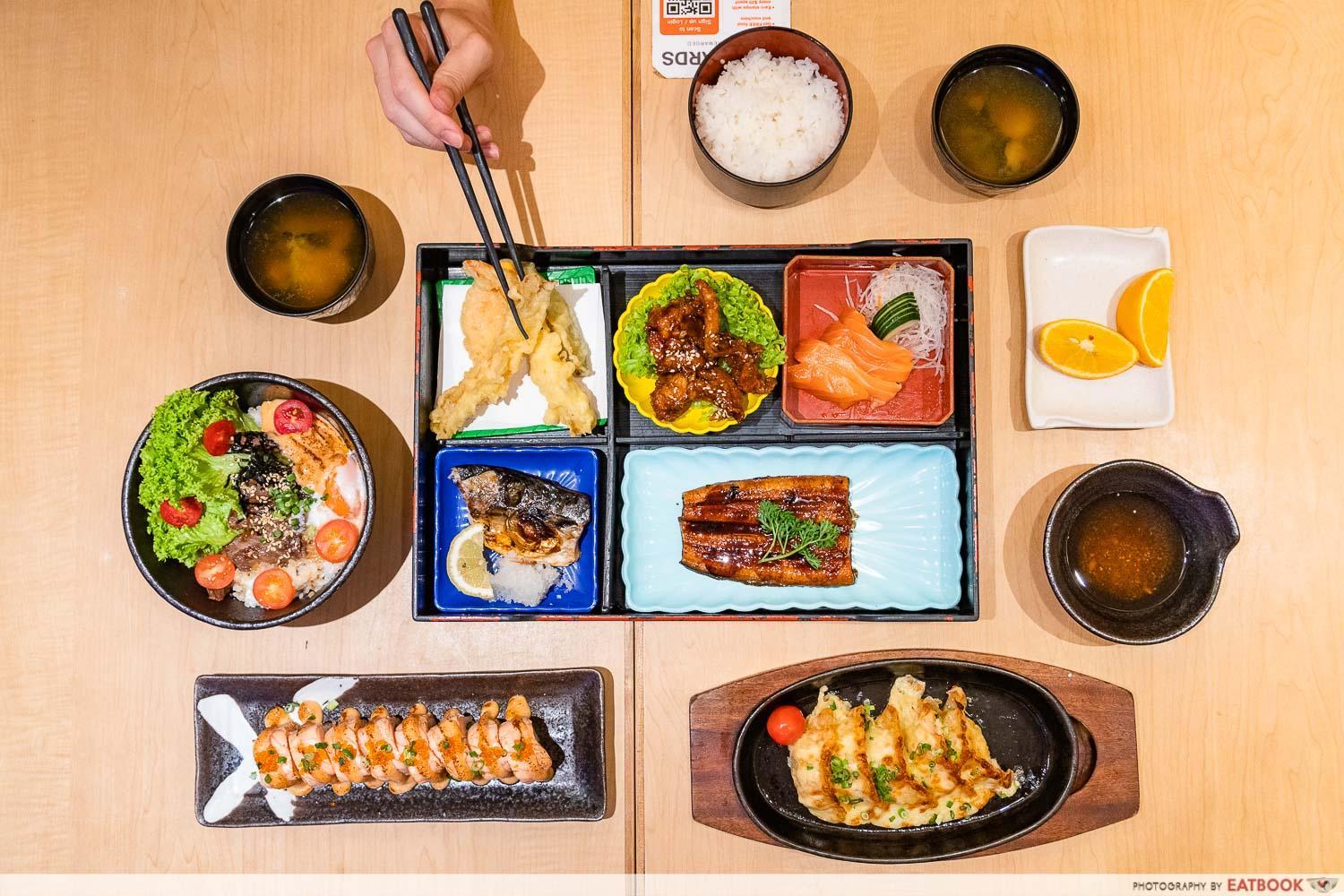 Another familiar Japanese fave in The Clementi Mall food lineup is Ichiban Sushi. This family-friendly establishment is your one-stop destination for a wide variety of Japanese mains.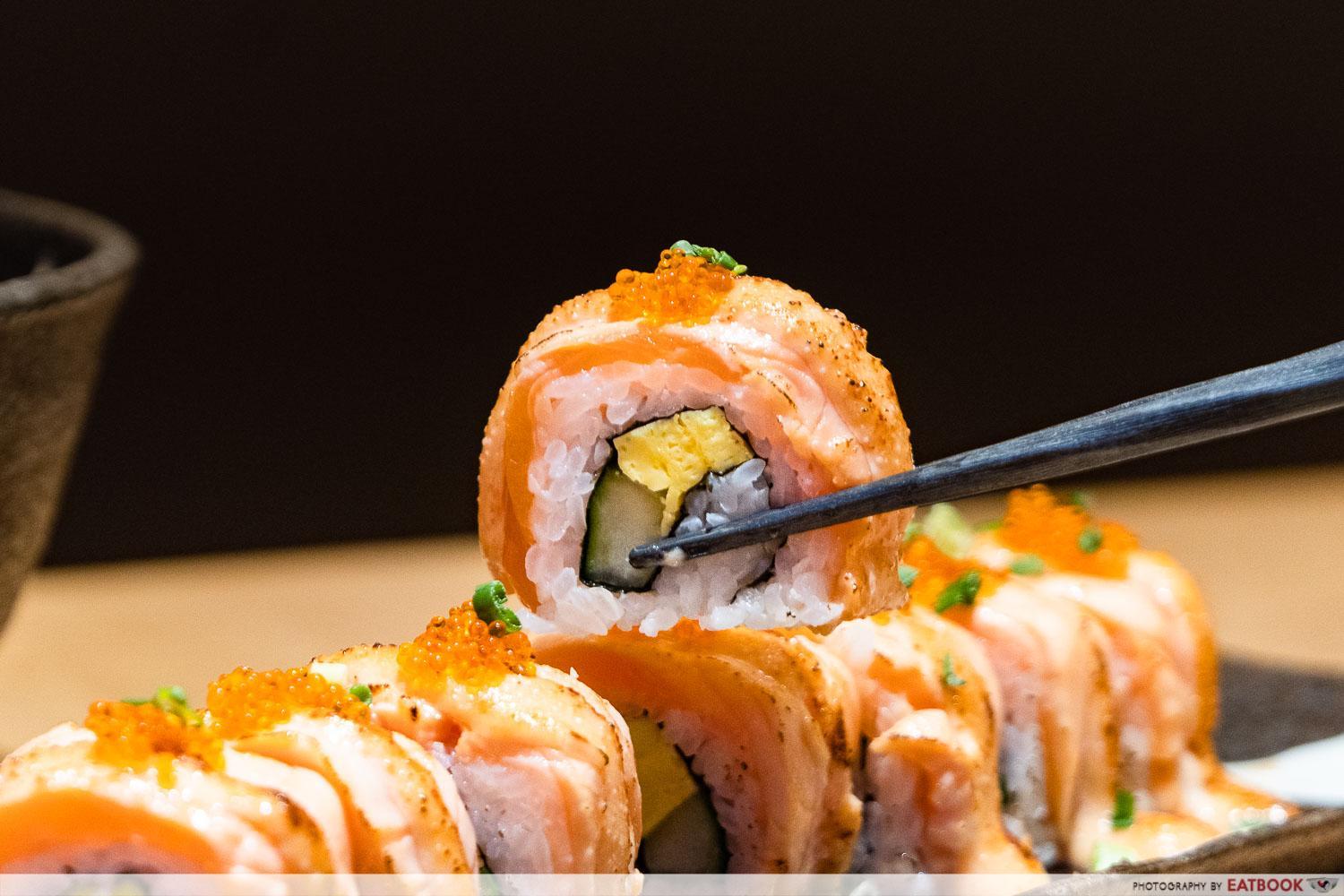 Their Unagi Bento Gozen ($28.90++) gives you the best of all worlds with teriyaki unagi, saba fish, sashimi, tempura prawns, and teriyaki chicken, served alongside rice and miso soup. If you usually go for beef don, upgrade your order to the Beef Steak Mentai Don ($16.90++), where grilled beef is served with a torched mentaiko mayo for added savouriness. Sides like the Salmon Mentai Roll ($13.90++) and Cheesy Gyoza ($7.90++) come highly recommended too.
Unit number: #05-28/30
Opening hours: Mon-Fri 11:30am to 10pm, Sat-Sun 11am to 10pm
Tel: 6659 1882
Website
---
10. Swensen's
---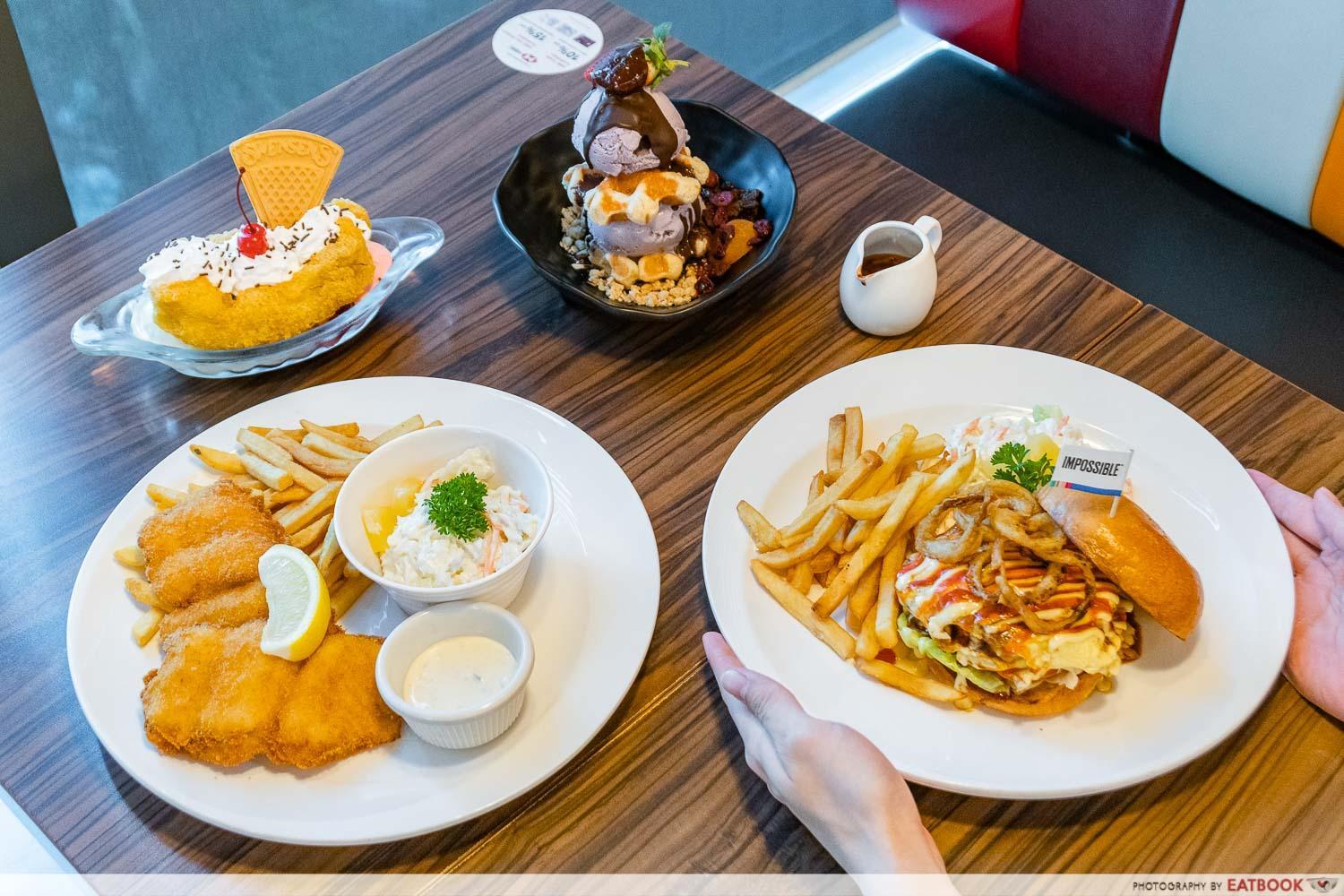 Swensen's remains a go-to restaurant for many of us craving Western fare, especially if we're dining with the family. Plus, they're halal-certified! Their time-tested classics such as their Fish & Chips ($15.60++) still please to this day, with flaky fish and golden fries.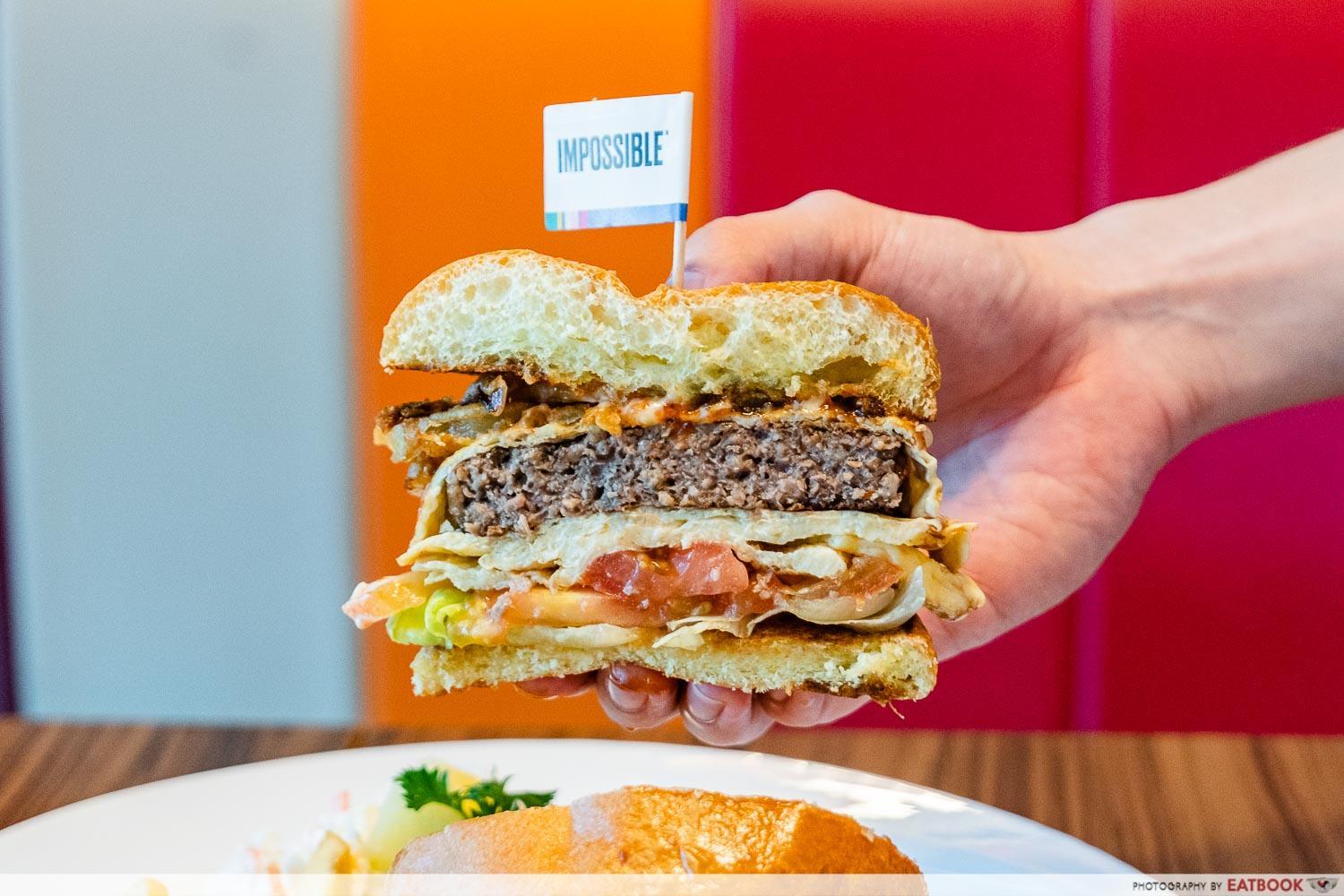 Swensen's menu also has dishes that cater to local tastes, so look out for fusion options such as their Bagus Burger ($15.80++), an upsized spin on a Ramly Burger with Impossible meat. Their Goreng Pisang Banana Split ($13.80++) is well-worth an order too.
Unit number: #05-31/32/33
Opening hours: Daily 11:30am to 9:30pm
Tel: 6659 2151
Website
---
Where to eat at The Clementi Mall
---
Eat your fill at The Clementi Mall and make the most out of your experience via the S3 Rewards programme. Simply download the mobile app via the link below, and unlock a medley of member-exclusive promotions, rewards, limited-time offers, and birthday treats at participating stores.
Sign up with the promo code 'S3WELCOME' and enjoy 800 welcome bonus points for a limited time only. Also, earn twice the points when you spend a minimum of $50 at the participating stores in a single receipt at The Clementi Mall or The Seletar Mall—while stocks last. This is limited to one redemption per member per day, only for the first receipt submitted, and capped at 1,000 bonus points per transaction.
 Photos taken by John Lery Villanueva.
This post is brought to you by The Clementi Mall.