The Tartlery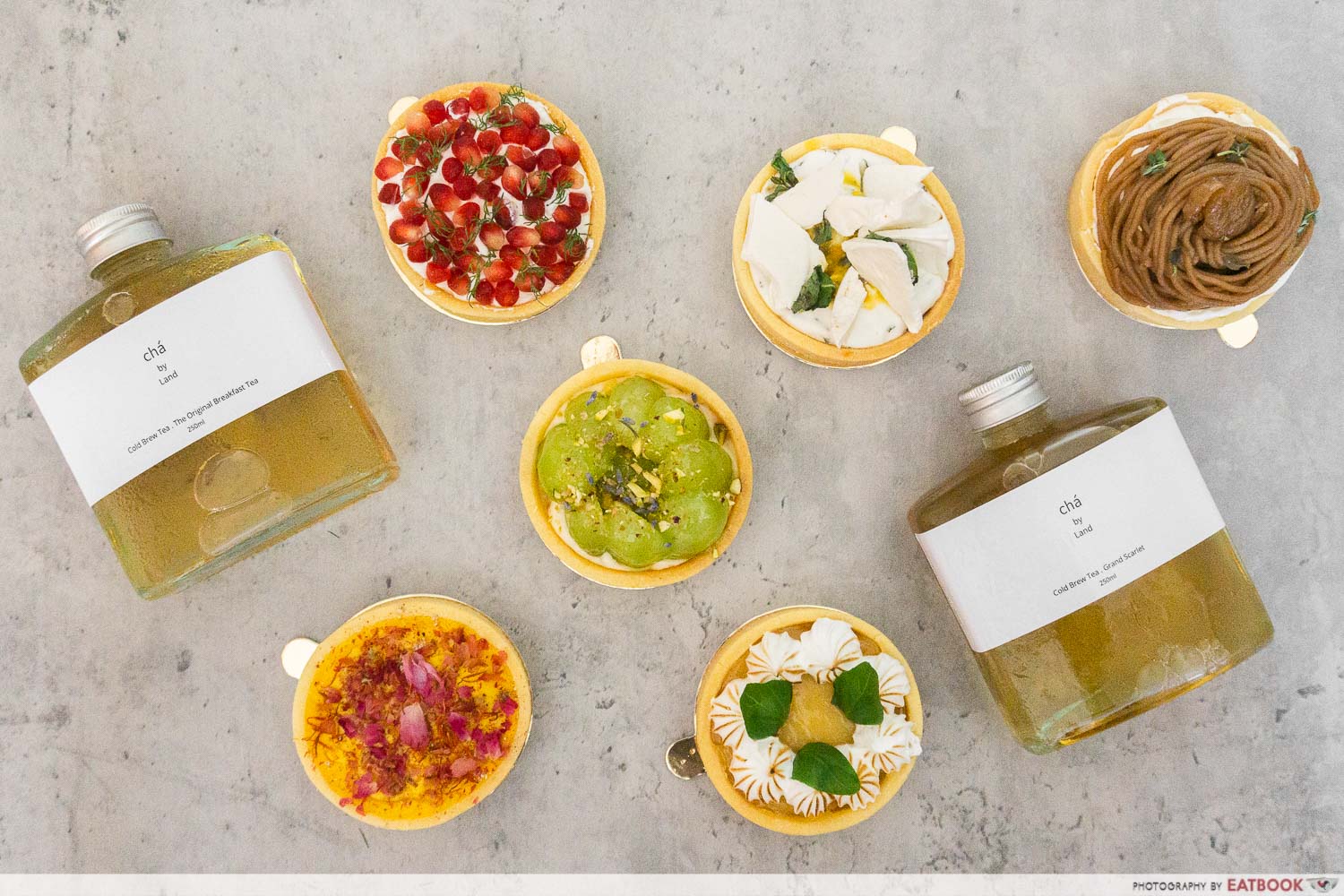 With the festive season coming right up, there's no better time than now to indulge in sweet treats and share the love. New to your list of options is The Tartlery, a home-based business by an ex-MasterChef Asia finalist, Sandrian Tan, making herb-infused dessert tarts inspired by her experiences, stories, and seasonal ingredients.
The Tartlery's initial line-up has a menu of six tarts, available in boxes of four ($35) or six ($50). Do note that the tarts in the Box of Four are fixed, and this season's box includes: Holy Lemon, Samsara, Stonehenge, and Grape Kobo.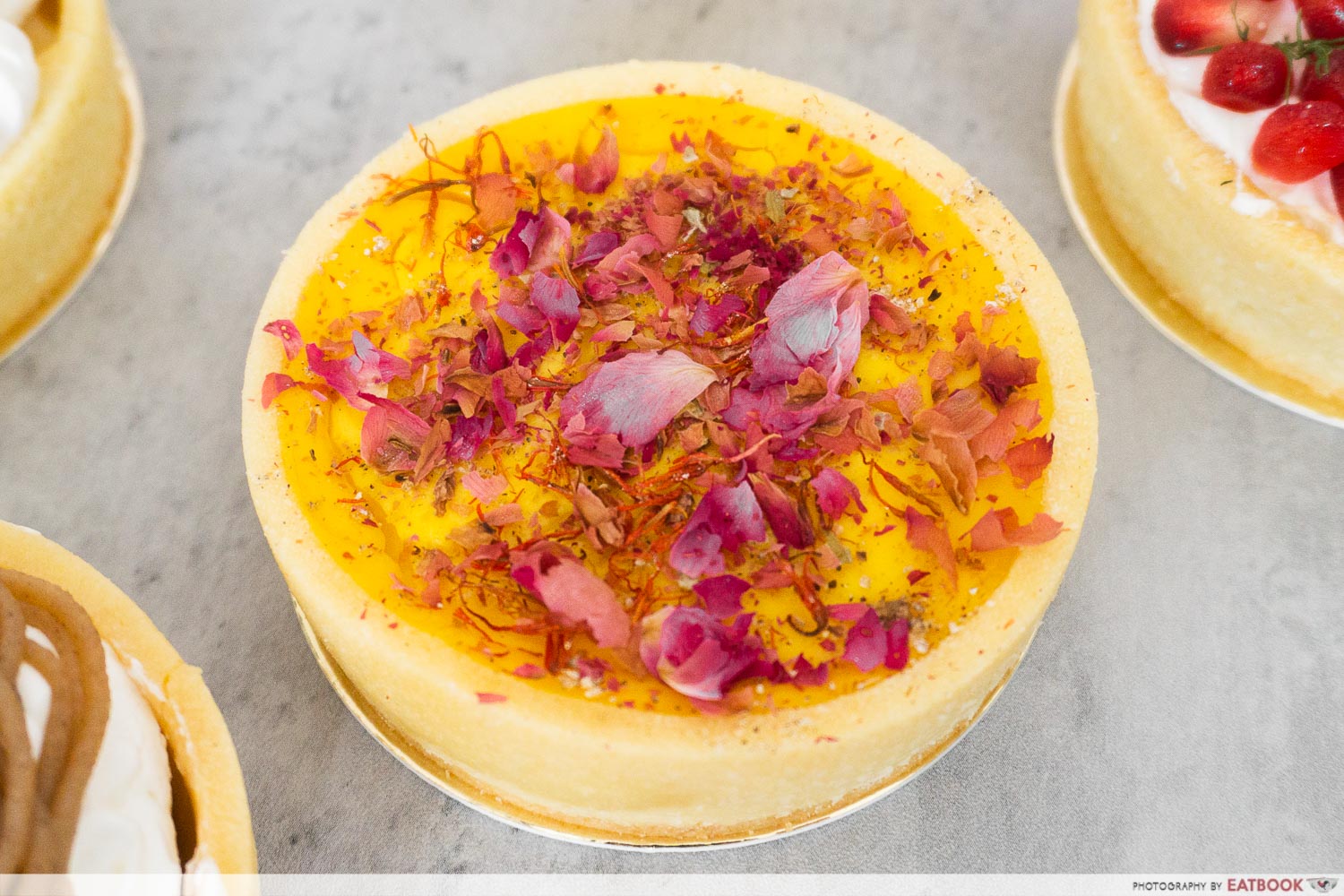 The Samsara might be the most unique of the lot, with its slightly more exotic flavour profile. Here, you'll get candied ginger and saffron custard, tinged with cardamom, a spice that can easily be overwhelming without a light hand.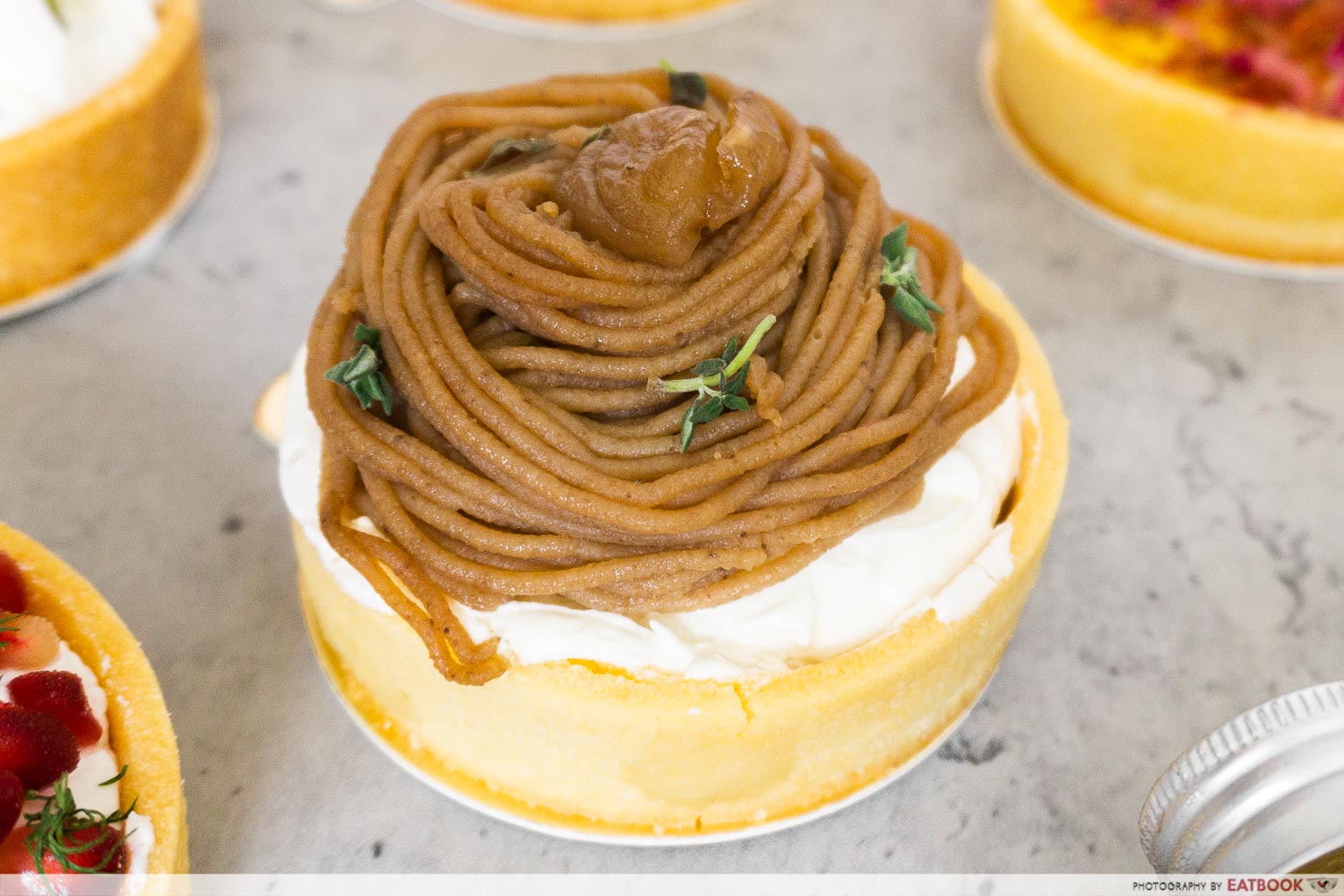 Not included in the Box of Four is Mont Timah, the name of which riffs off of our local, hilly landmark. It's Sandrian's take on the classic Mont Blanc, featuring herbed orange jelly that's been infused with rum. and house-made chestnut puree spiked with fresh thyme.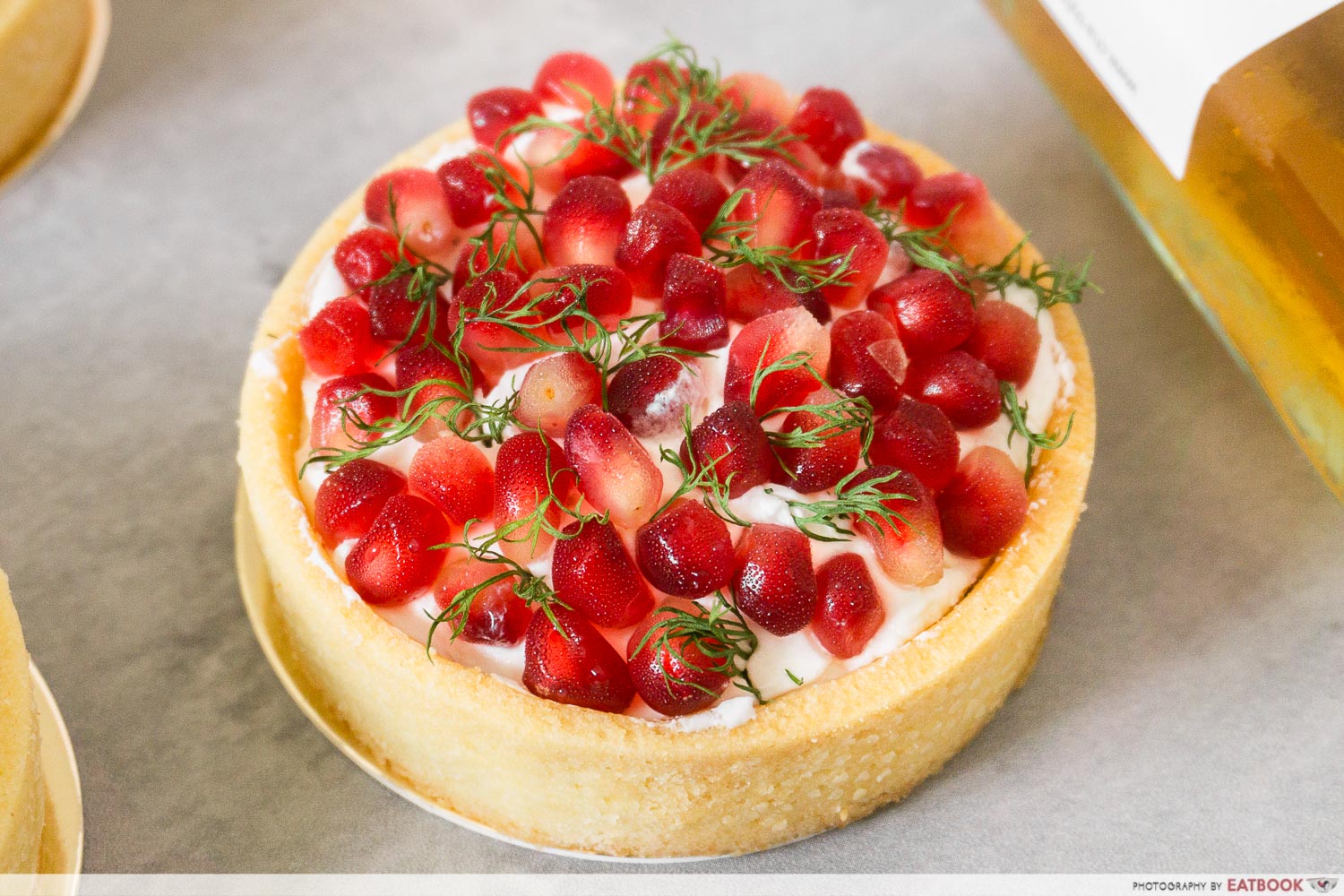 The use of spice and herbs is a running theme throughout the tarts here, and Peary Christmas is no different. This Christmas special spotlights a filling of pear, poached in mulled wine made with no less than six spices. It's brightened with pearls of fresh pomegranate seeds, and citrusy, grassy sprigs of dill.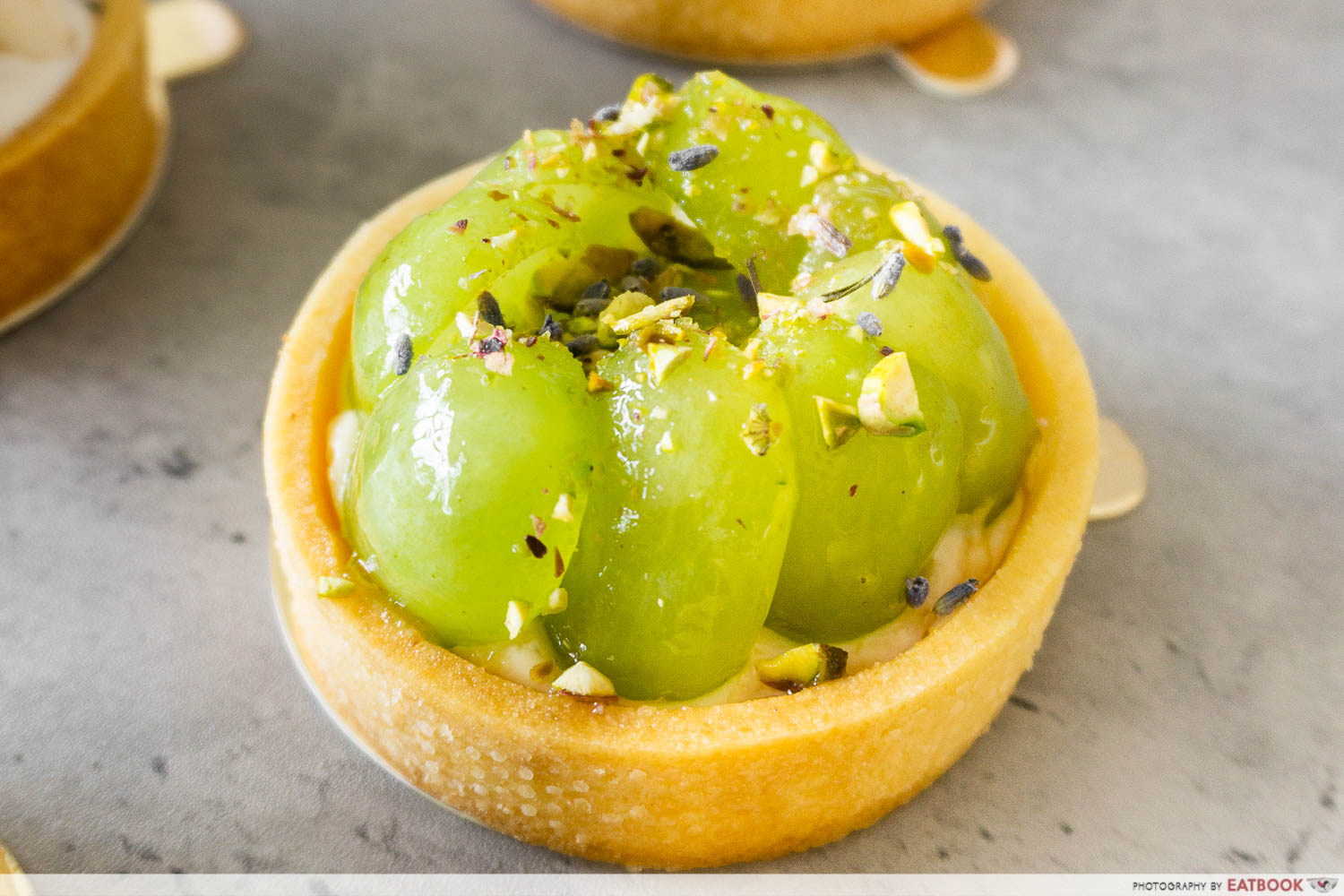 For a break from the spices, Grape Kobo showcases a flower, lavender, instead. Here, it accompanies peeled grape halves, crushed pistachio, and a lashing of raw honey, over a yogurt-cheese custard filling—inspired by Sandrian's trip to the Milk Kobo Factory in Hokkaido.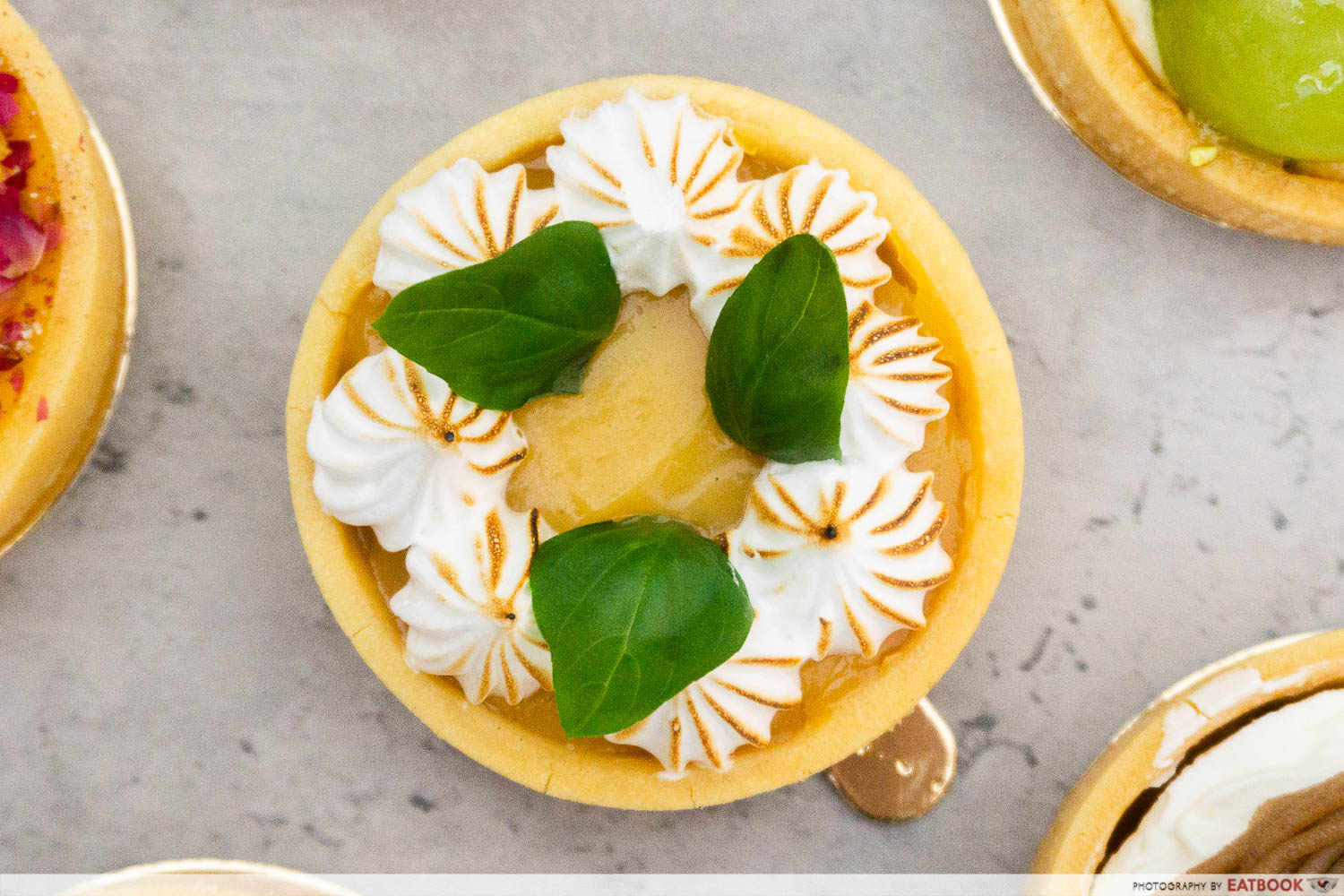 Another reinterpretation of a classic is Holy Lemon, where basil freshens up the traditional lemon meringue tart, or Stonehenge, where your typical passionfruit meringue tart is zhnged up with mint.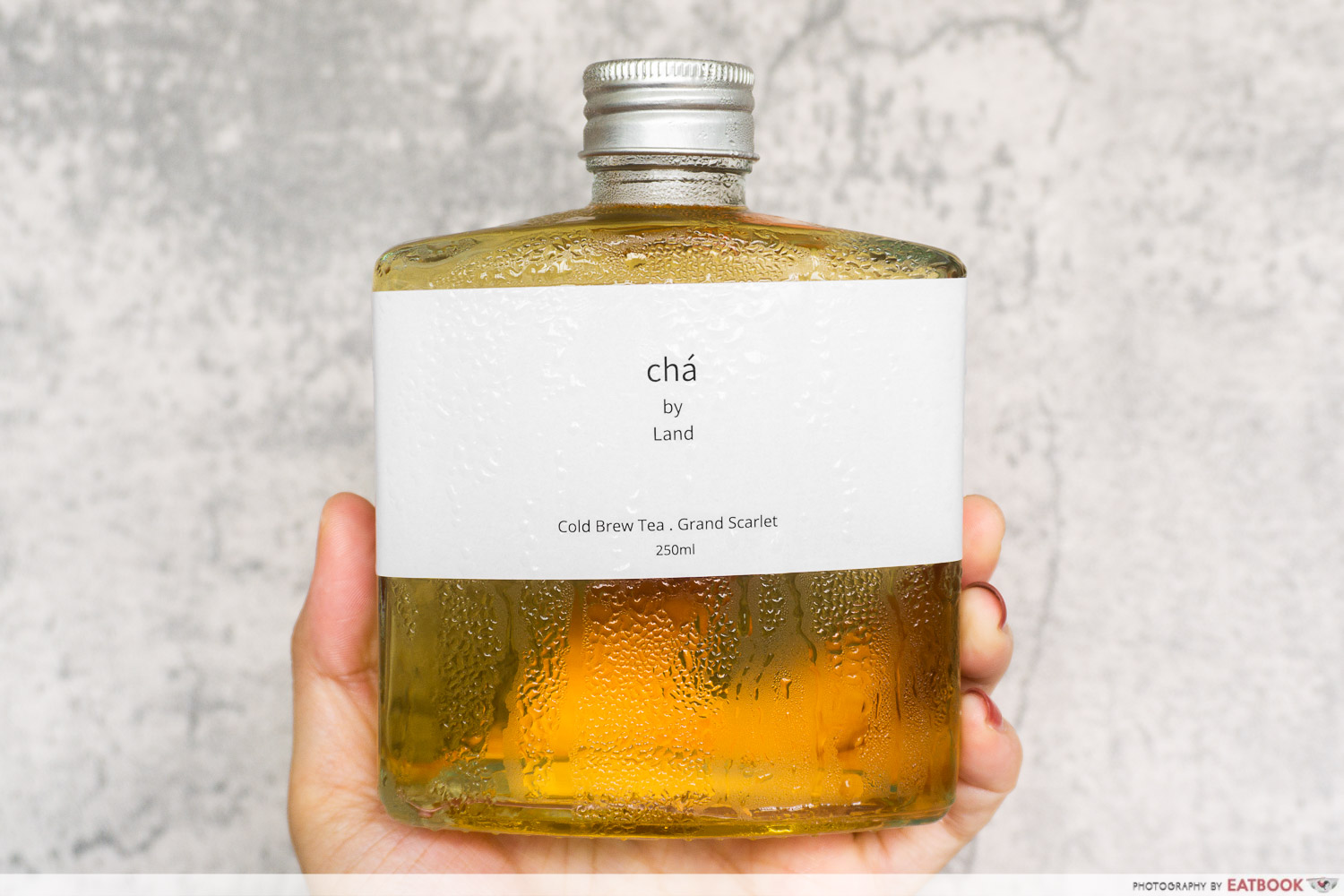 The Tartlery has also partnered chá by Land to sell artisanal cold brewed tea to enjoy alongside your tart order. There are two you could choose from: Grand Scarlet, AKA da hong pao, and The Original Breakfast Tea, which needs no further introduction. They come in 250ml bottles, and are priced at $5 each.
Orders for these tarts are now open on The Tartlery's webpage in limited quantities daily. If you've missed this month's drop, upcoming releases will be launched at 12pm on the 15th of each month. Keep an eye on their Instagram and Facebook pages for more information!
Whiskdom Review: IG-Famous Bakery Opens At Clarke Quay With Lava Brownies And Chunky Cookies
Delivery fees range from $5 for orders between $35 and $75, to $10 if you've got a small order of less than $35. If your order is greater than $75, delivery charges are waived.
Check out Whiskdom, another home-based business that recently moved into its first physical store, if you're in the Clarke Quay area. For other tart-related news, Nasty Cookie's just launched a new range of tarts and a blue latte!
Nasty Cookie Factory Is Launching A Blue Latte, Kinder Bueno-Inspired Tarts And More
Photos taken by Lim Yu Hui.
This was a media drop from The Tartlery.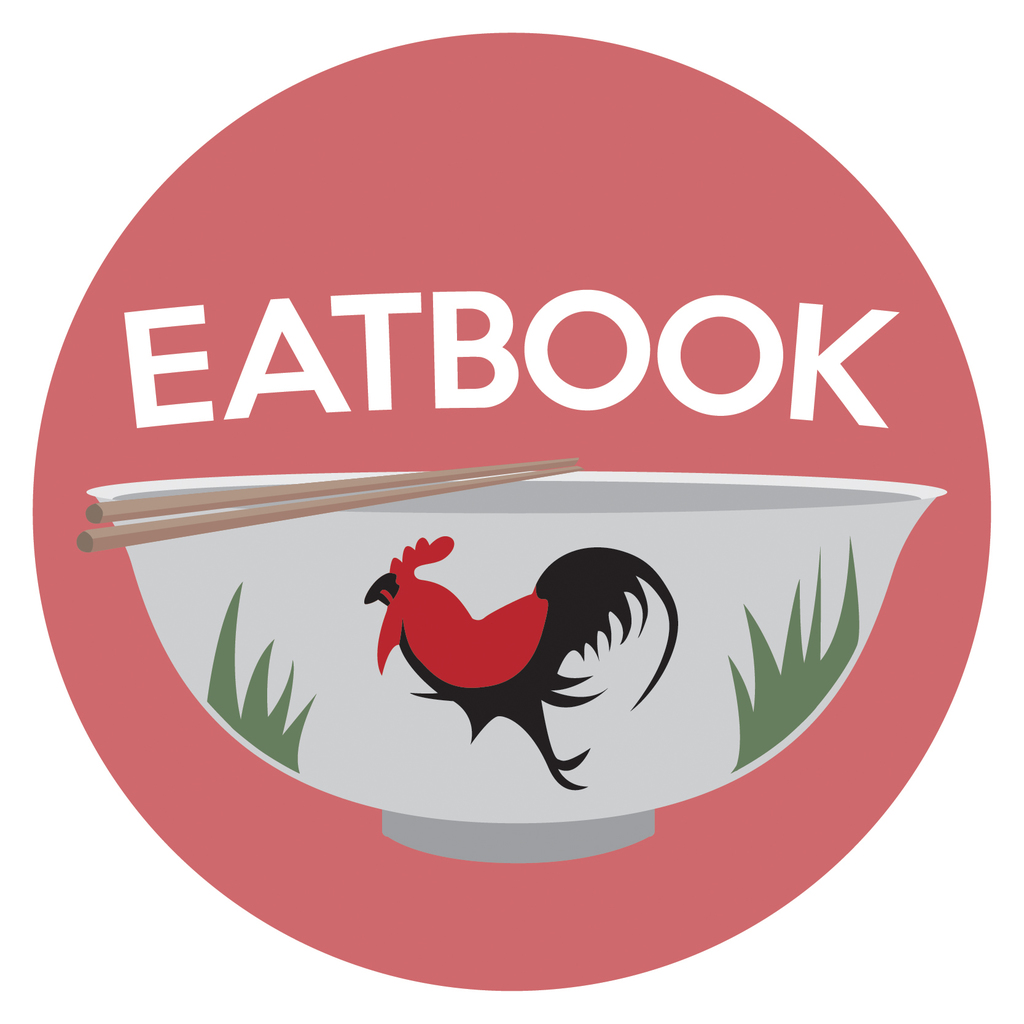 Drop us your email so you won't miss the latest news.