---
Toa Payoh West food centre and market
---
I used to camp at my best friend's house when we went to school together, just because she lives really near our school. She brought me to the nearby cafes and Toa Payoh Lorong 8 Food Centre, but never to Toa Payoh West Food Centre. I was always curious as to why; is there really no good food in that hawker centre? So I decided to make it my duty to find all the good grub in that hawker centre and bring my bestie there instead.
---
1. Fried Fish Soup
---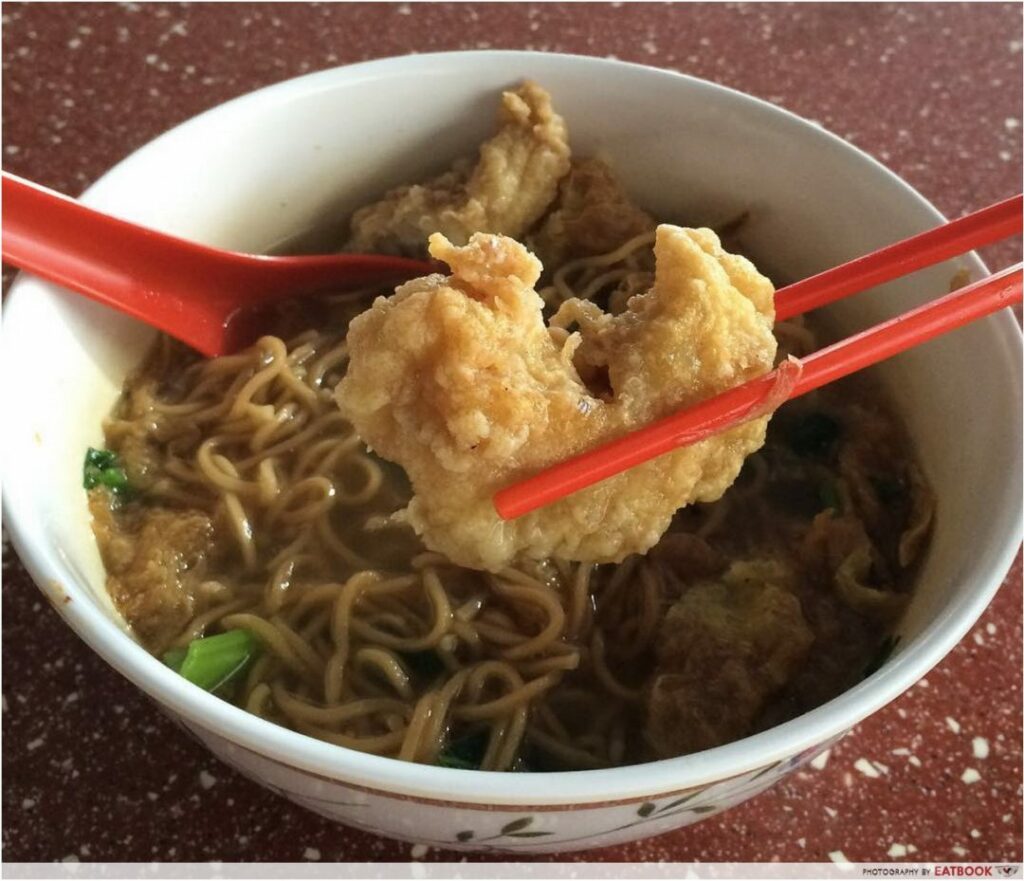 The first time I bought from Fried Fish Soup, their Fried Fish Banmian ($3) had me sold. This bowl of savoury soup, paired with crispy fried fish and handmade noodles, is the epitome of comfort food. Soft on the inside, the fish is fresh and carries a firm bite. Plus, Fried Fish Soup offers more than just noodles. They dish out satay at $0.50 per stick and Rojak ($2.50/$3/$4) as well!
Unit number: #02-24
Opening hours: Tue-Sun 12pm to 9:30pm
---
2. Da Cheng Kway Chap
---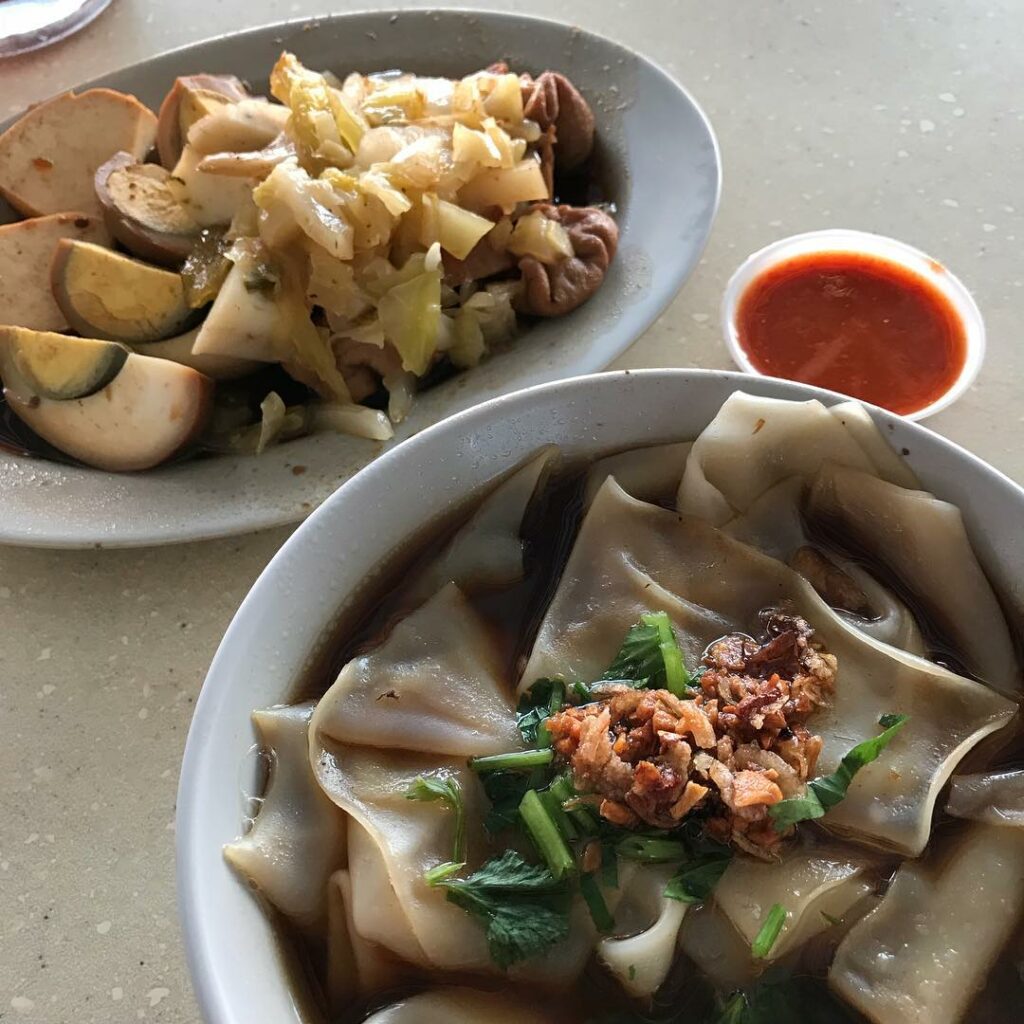 Image credit: @smileysock
Da Cheng Kway Chap is one of the most underrated stall in Toa Payoh West Market & Food Centre. I may not be a fan of kway chap, but I'd always come here with my mama for their Kway Chap Set for Two ($9). Slurping up the kway was no feat at all, as it glided into my mouth. The set comes with a generous serving of braised offal, eggs, and preserved vegetables. Hurry down before the queue starts to get long!
Unit number: #02-14
Opening hours: Tue-Sun 5:30am to 3:30pm
---
3. Hong Kong Lung Hwa Roast Duck
---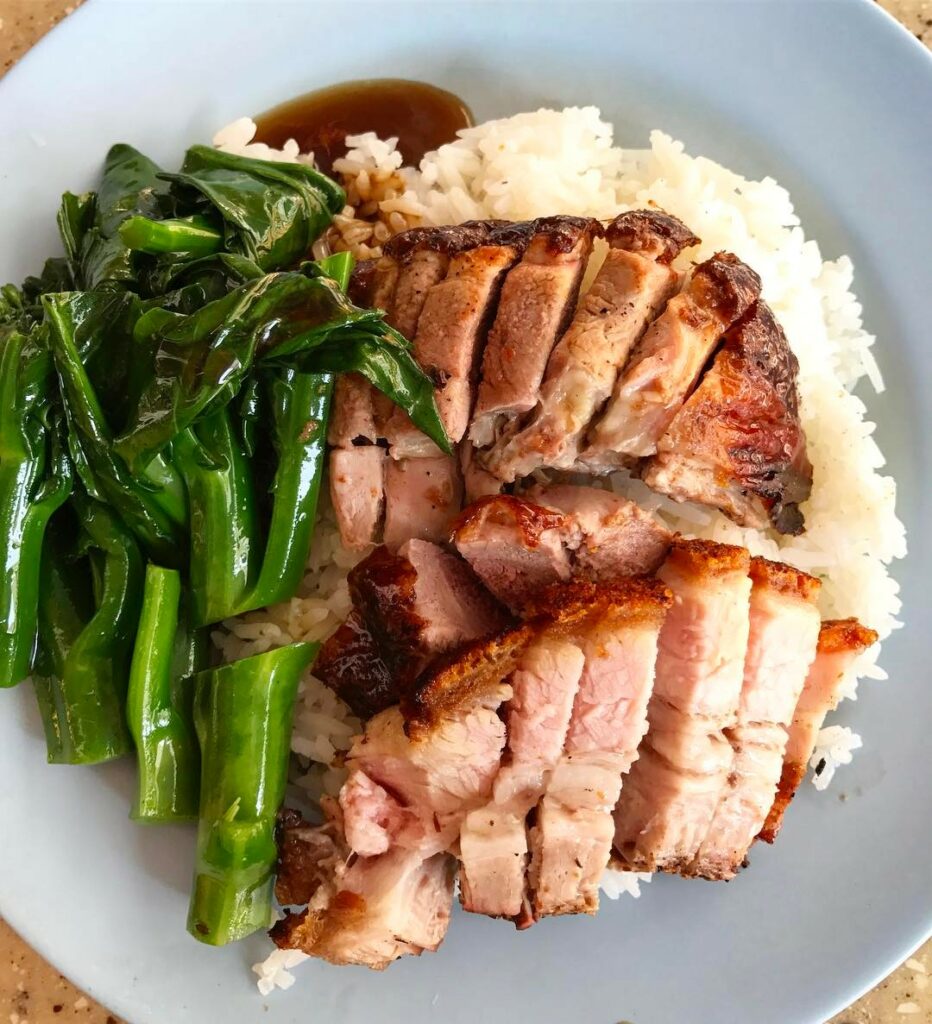 Image credit: @rocktherealtor
It is almost impossible to resist the urge of buying a plate of roasted meat from Hong Kong Lung Hwa Roast Duck; most just succumb to its aroma. Out of all the cuts of meat available, my favourite has got to be their roasted pork. Exchange $3 for a plate of Roasted Pork Rice and you won't regret it. The tender, melt-in-your-mouth meat is accompanied by a crackling that's roasted till golden brown. They also offer Honey Roasted Chicken Drumstick Rice ($3.50) and Roasted Duck Rice ($3.50)!
Unit number: #02-18
Opening hours: Fri-Tue 10am to 3:30pm
---
4. 88 Congee
---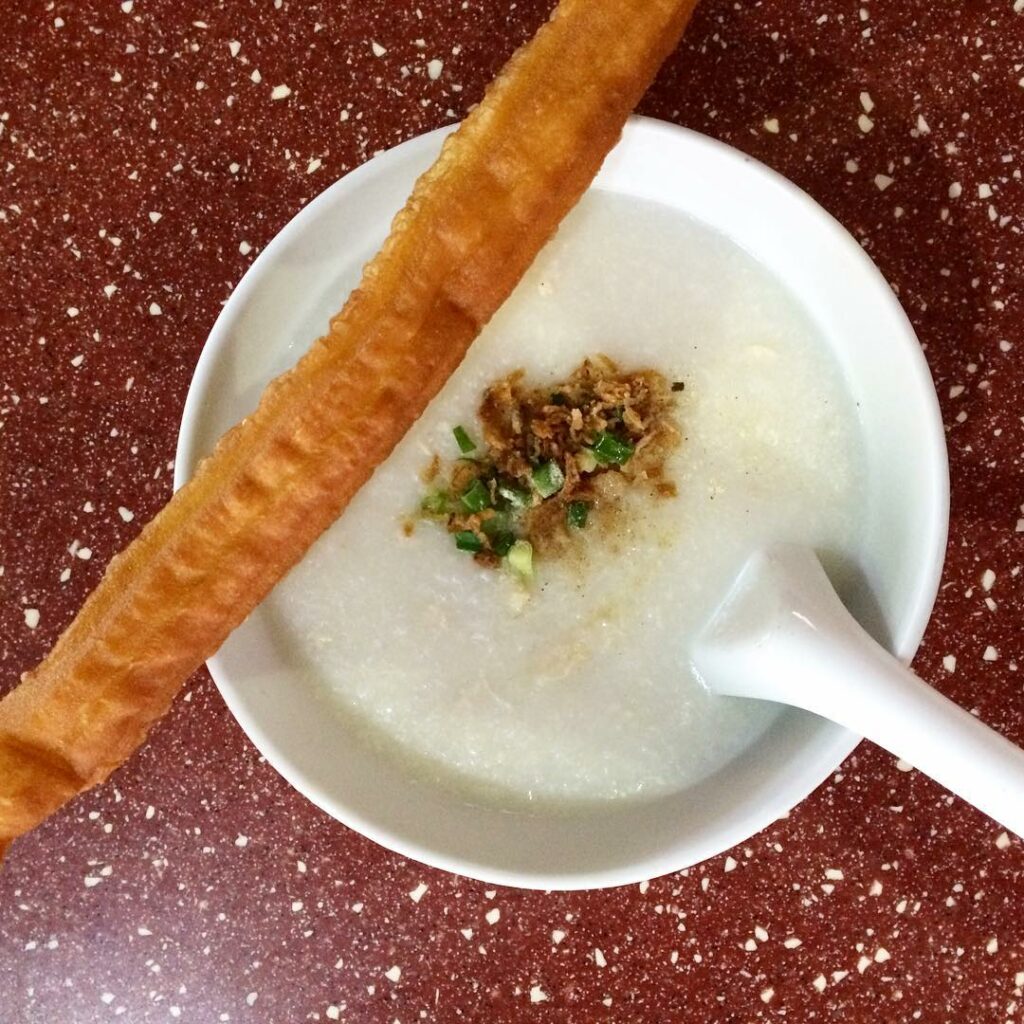 Image credit: @lynnylchan
A hearty bowl of piping hot Cantonese porridge is my morning staple, and 88 Congee is my go-to stall. Paired with you tiao, each bowl of porridge is cooked for long hours to get that silky smooth texture. While they have a variety of flavours, I always have their Fish Porridge ($3); the fish slices are so fresh that they melt in my mouth. They also sell Raw Fish ($3), which most people know as yu sheng – fresh raw fish slices and an array of vegetables topped off with sesame oil.
Unit number: #02-29
Opening hours: Tue-Sun 6:30am to 8pm
Tel: 9475 2678
---
5. You Tiao Man
---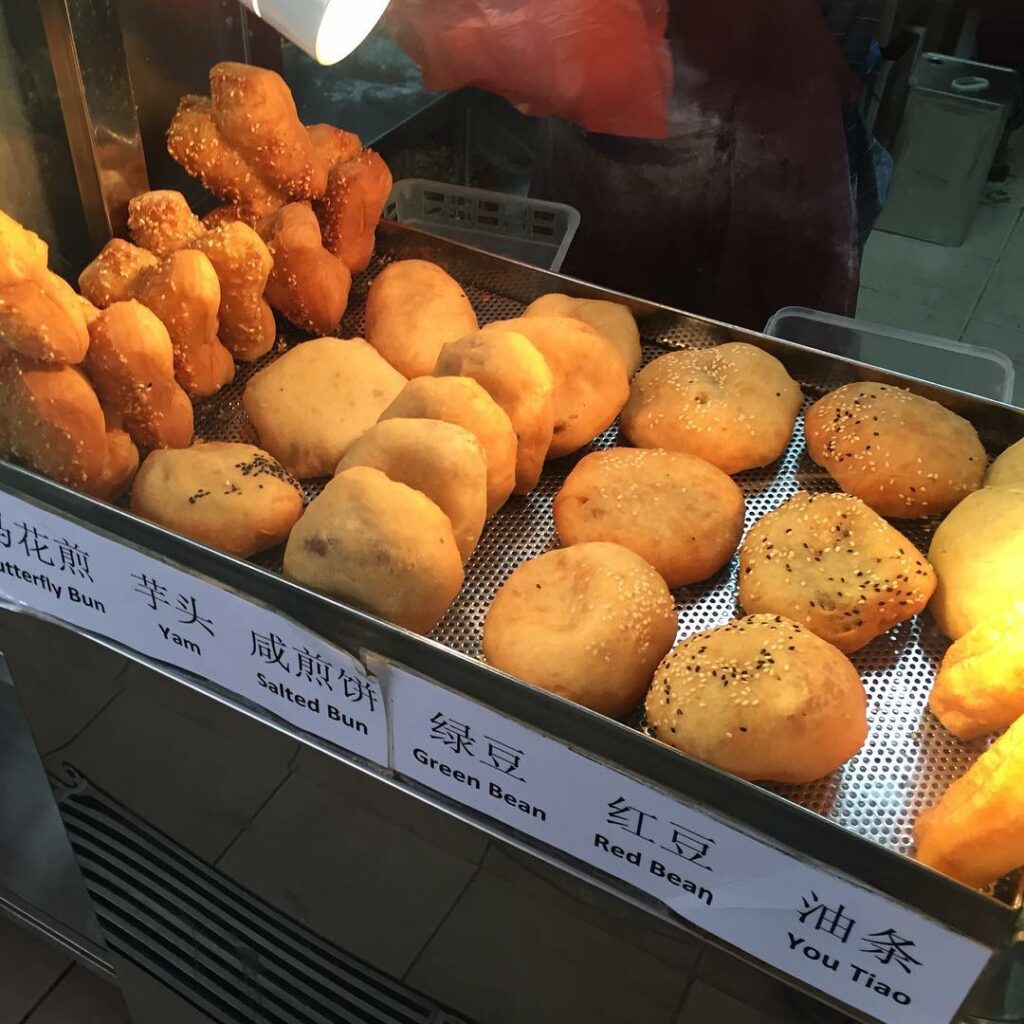 Image credit: @therefore_i_eat
Many people's favourite breakfast pairing is you tiao and soya milk – You Tiao Man has both of them! Over the past 60 years, You Tiao Man has garnered a loyal fan base and let's just say I understand why. Their handmade You Tiao ($0.60) is crispy on the outside, yet soft and chewy inside. Paired with their smooth Soya Milk ($1.30), it's like a match made in heaven – yum! Other must-tries include their Durian Bun ($0.80) and Butterfly Bun ($0.80).
Unit number: #02-05
Opening hours: Daily 6am to 3pm
Tel: 9299 6251
---
6. Come Daily Hokkien Mee
---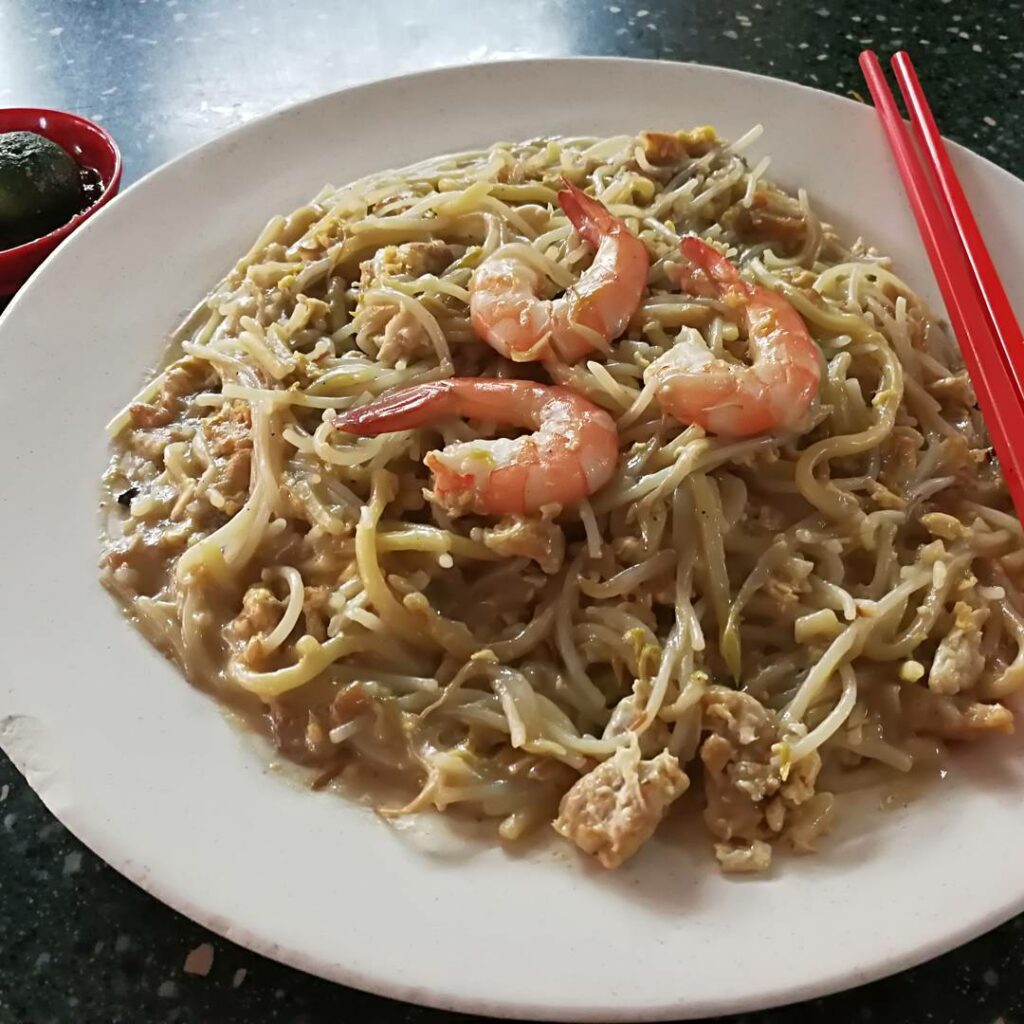 Image credit: @kimchi700313
Be prepared to wait for at least 30 minutes when you order from Come Daily Hokkien Mee! Even with the long waiting time, this stall still has a loyal following and it is not difficult to understand why. Their Hokkien Mee ($4/$5/$8/$10) is a slippery mixture of yellow noodles and bee hoon, a few fresh prawns and sotong, all drenched in a gooey stock. The moreish noodles carry a pleasant wok hei that is further complemented by pork lard – yum! 
Unit number: #02-27
Opening hours: Tue-Sun 8am to 2:30pm
Tel: 6251 8542
---
7. Deanna's Kitchen
---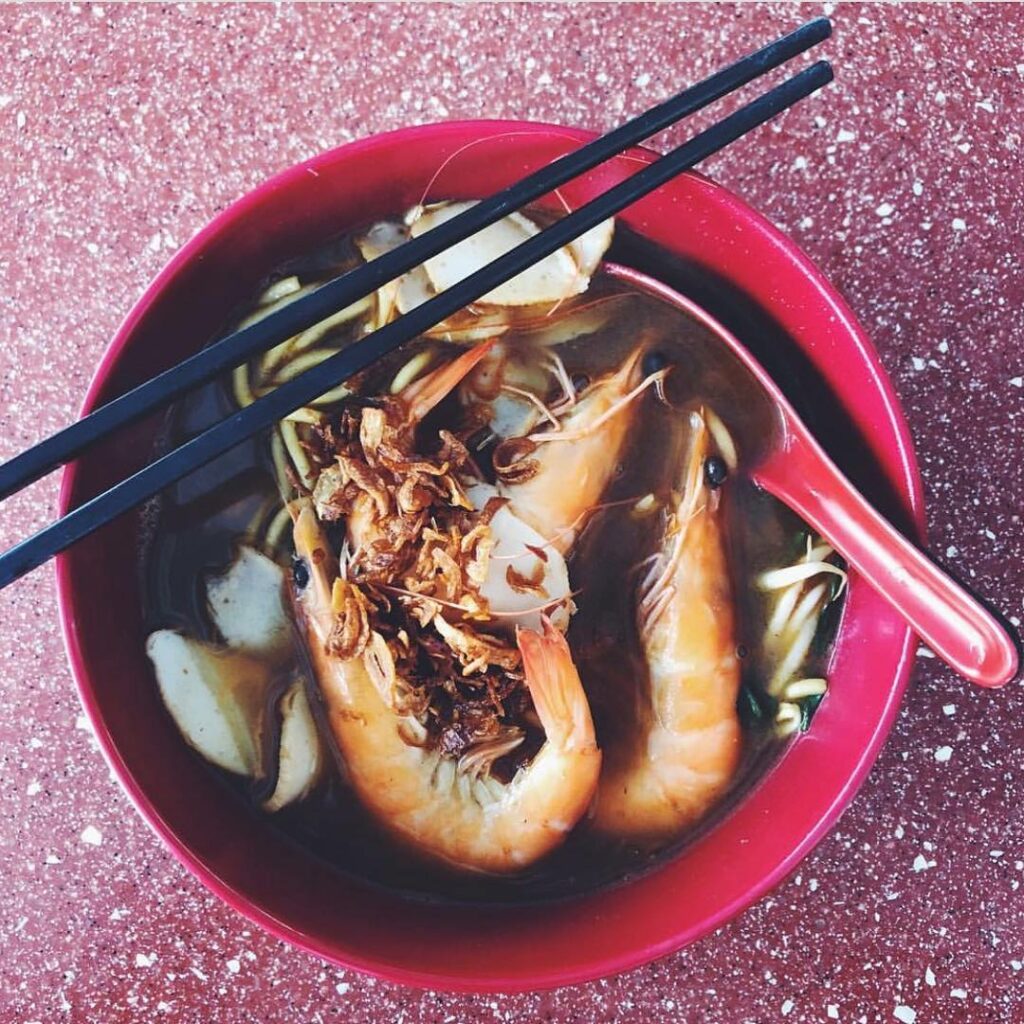 Image credit: @denisedeanna
If you haven't heard of Deanna's story, she is a Muslim convert who loves prawn noodles so much that she started her own halal prawn noodle stall. You'd see many indulging in bowls of Regular Prawn Noodles ($3.50) from Deanna's Kitchen. The star of the show is the dark brown, umami prawn broth, which had me slurping up spoonful after spoonful, unable to stop. You'd be surprised by how well Deanna is able to recreate the usual prawn broth without any use of pork bones, ribs or lard, which are important aspects of classic prawn mee!
Check out more must-try prawn mee around Singapore!

Unit number: #02-25
Opening hours: Wed-Fri 10am to 2pm, 5pm to 8pm, Sat 9am to 5pm, Sun 9am to 2pm
Tel: 9424 5496
---
8. Chey Sua Carrot Cake
---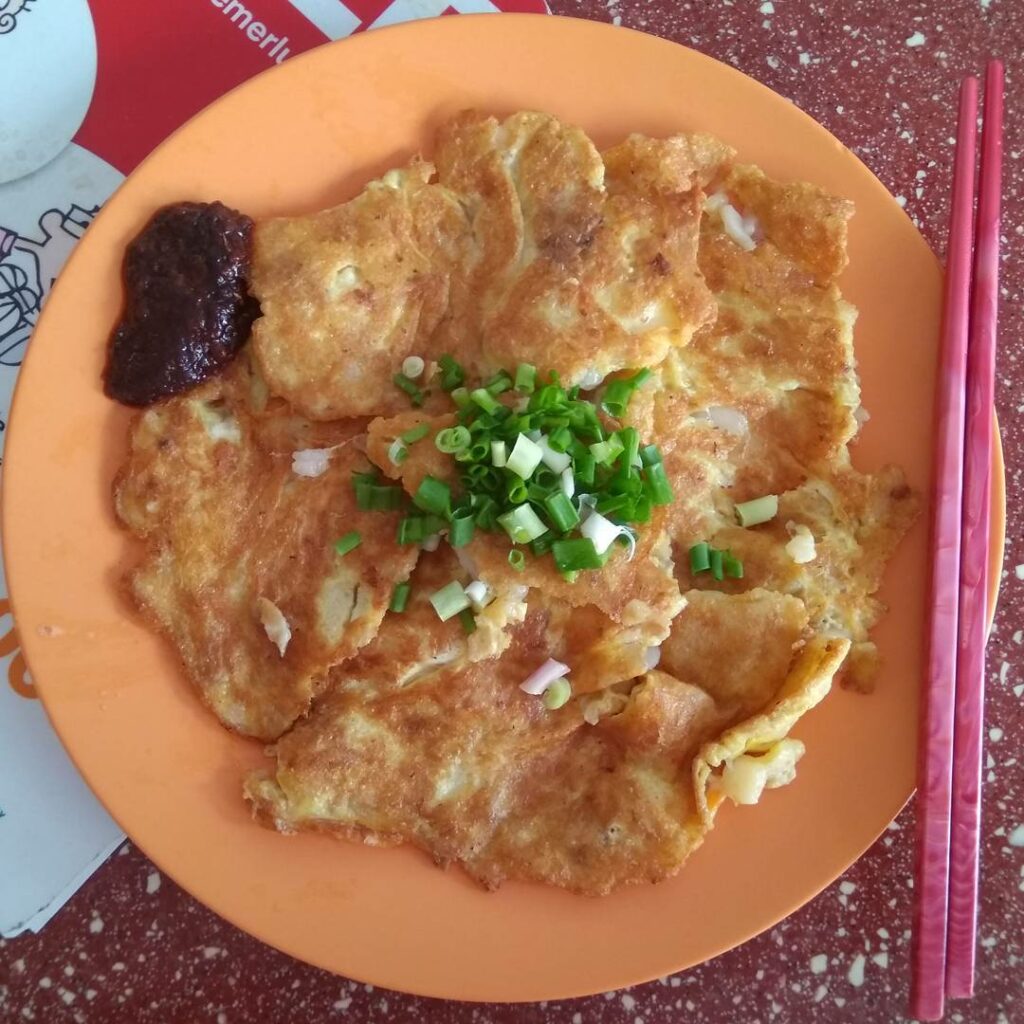 Image credit: @hans_and_wang
With two Bib Gourmand awards under its belt, Chey Sua Carrot Cake boasts a constant long queue. Their Carrot Cake ($2/$3/$4) is not your typical chai tow kueh; it comes looking like pieces of omelette. The smooth radish cakes are doused in an egg mixture before being fried till brown and crisp. Selling only the white version, the folks behind Chey Sua Carrot Cake make their own kueh daily, which helps in ensuring the consistent quality of their carrot cake.
Unit number: #02-30
Opening hours: Tue-Sun 6am to 1pm
---
9. Teochew Handmade Pau
---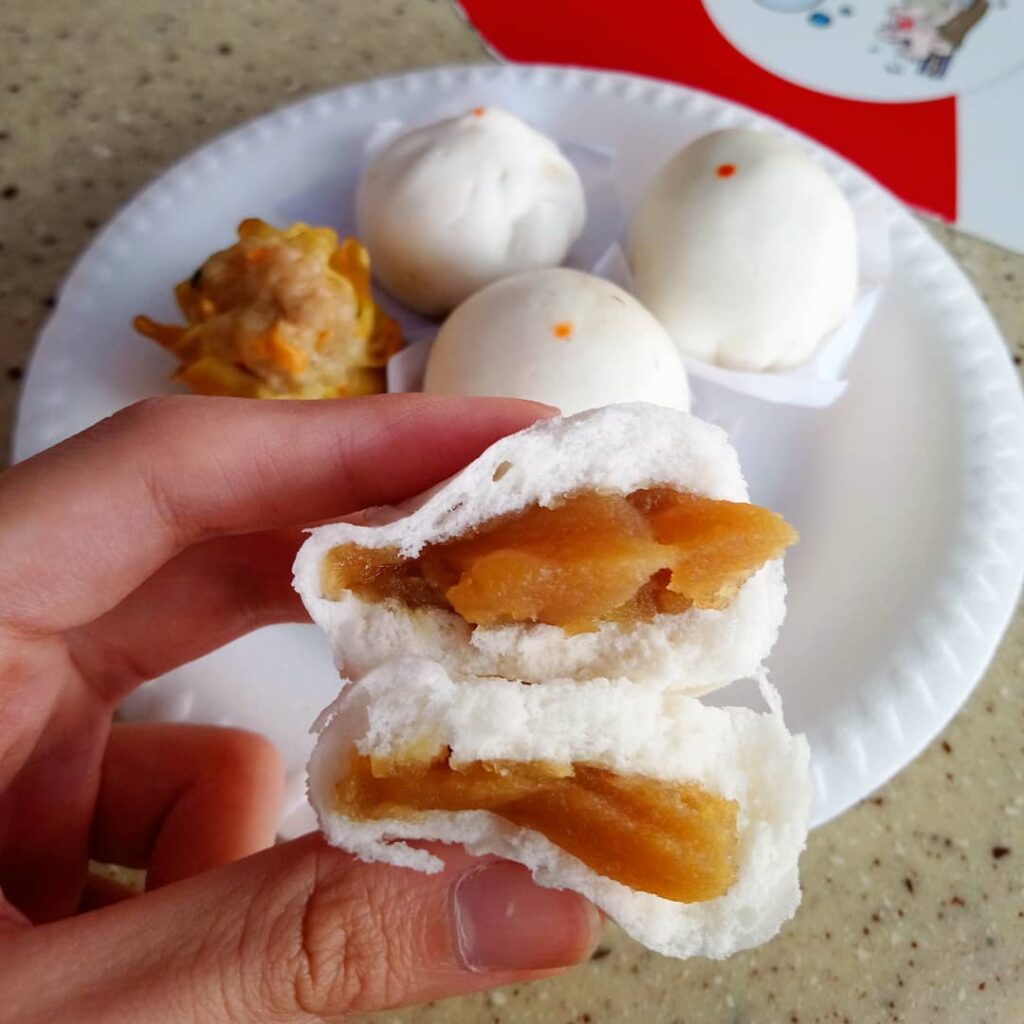 Image credit: @tame_bunny
Handmade from scratch daily, Teochew Handmade Pau dishes out buns that are bite-sized and easy to eat. Many have raved about their Lotus Paste Bao ($0.60) and not without reason! Unlike many lotus paste buns I have eaten, Teochew Handmade Pau's lotus paste isn't overly sticky or sickeningly sweet. Their Special Made Siew Mai ($0.60) and Bian Rou Bao ($0.60) deserve a #shoutout as well!
Unit number: #02-02
Opening hours: Tue-Sun 6am to 2pm
Tel: 6254 2053
---
10. Uggli Muffins
---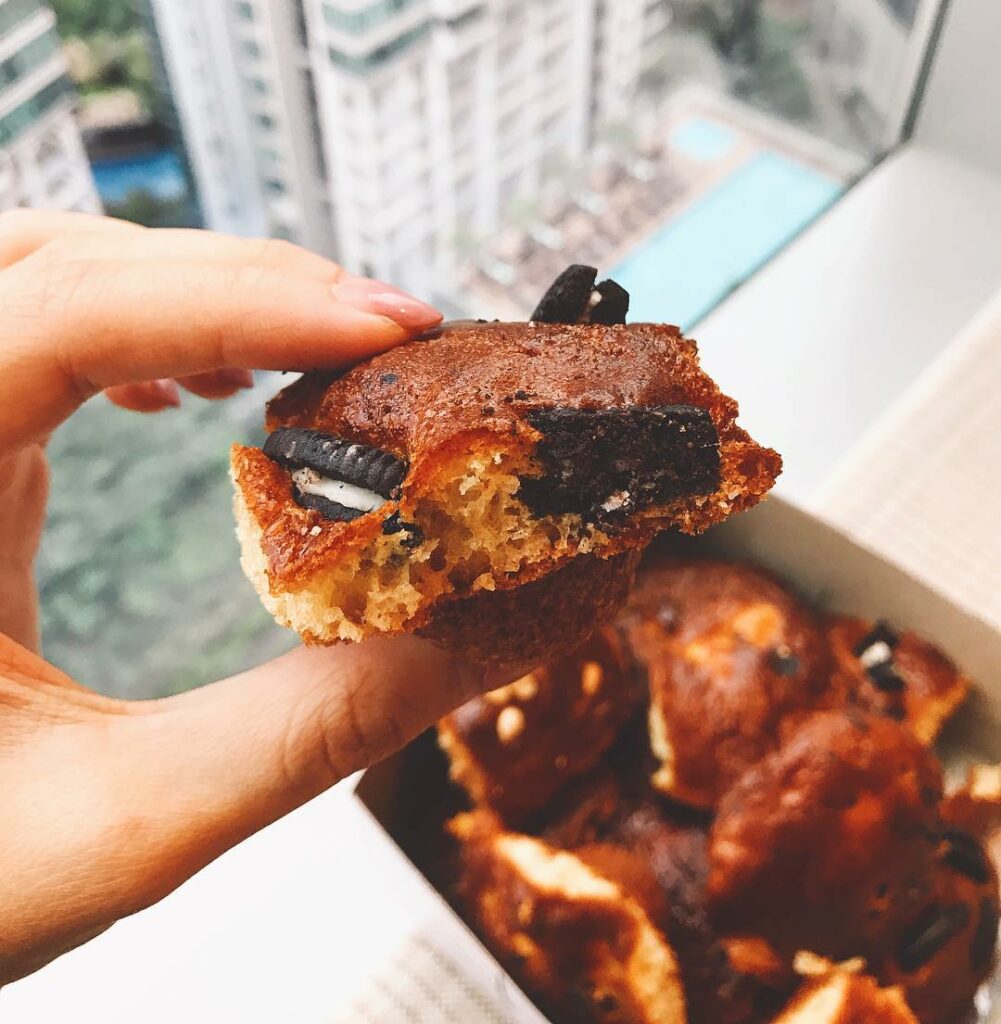 Image credit: @thequirkyfoodie
If you live around Toa Payoh, you probably would have heard about Uggli Muffins! This stall lives and breathes the saying, "Do not judge a book by its cover". Though their muffins may not be the most aesthetically pleasing ones, the taste of one muffin alone will have you converted. Many have sung praises about flavours such as Oreo, chocolate, cranberry, and raisins and orange peel. However, it is their banana walnut muffin has my heart. All muffins are priced at $1.10 each.
Unit number: #02-34
Opening hours: Tue-Sun 10am to 2pm
Tel: 9877 9020
---
Pop by Toa Payoh West Market And Food Centre
---
Here are my top 10 picks from this unassuming food centre! I hope this guide will help you decide on what to eat the next time you are there.
Address: 127 Lor 1 Toa Payoh, Singapore 310127
Nearest MRT Stations: Braddell (NS18), Toa Payoh (NS19), and Caldecott (CC17).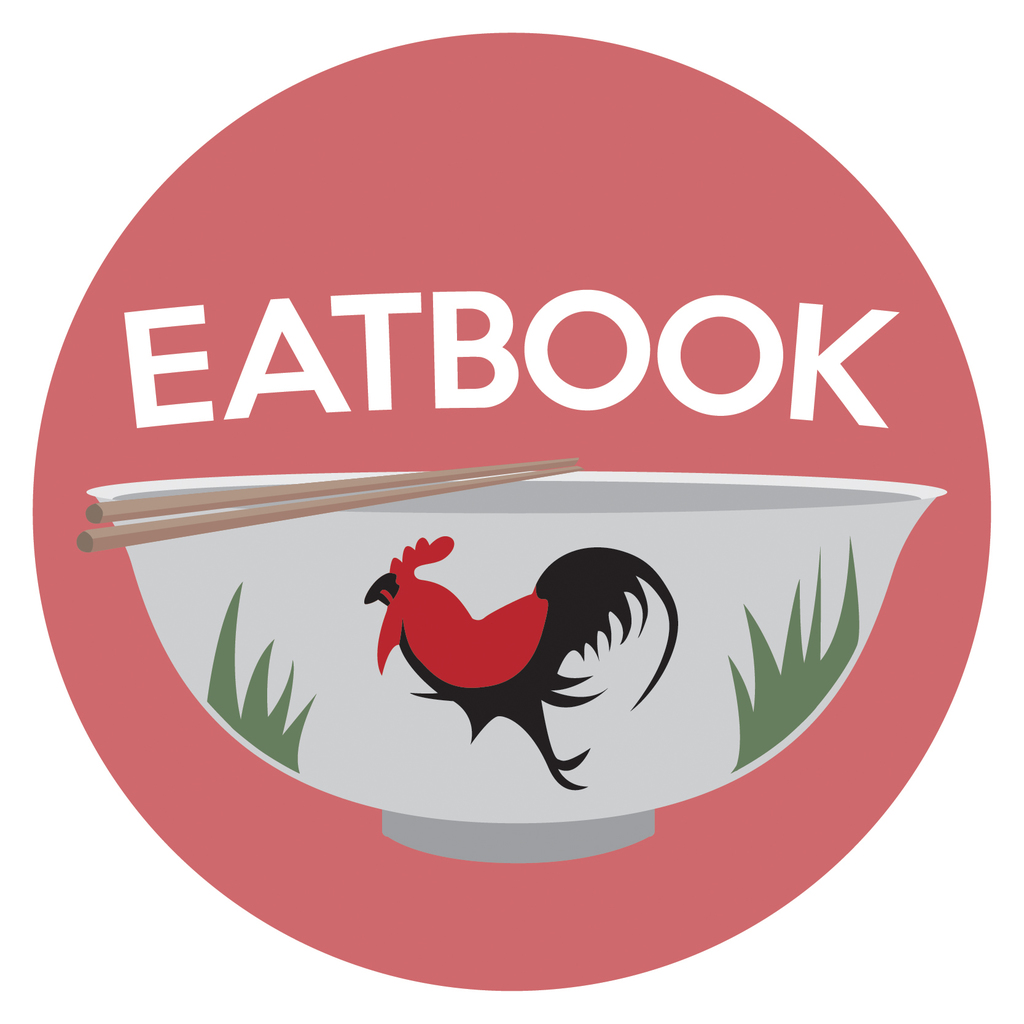 Drop us your email so you won't miss the latest news.