Tom's Kitchen at Taman Jurong Food Centre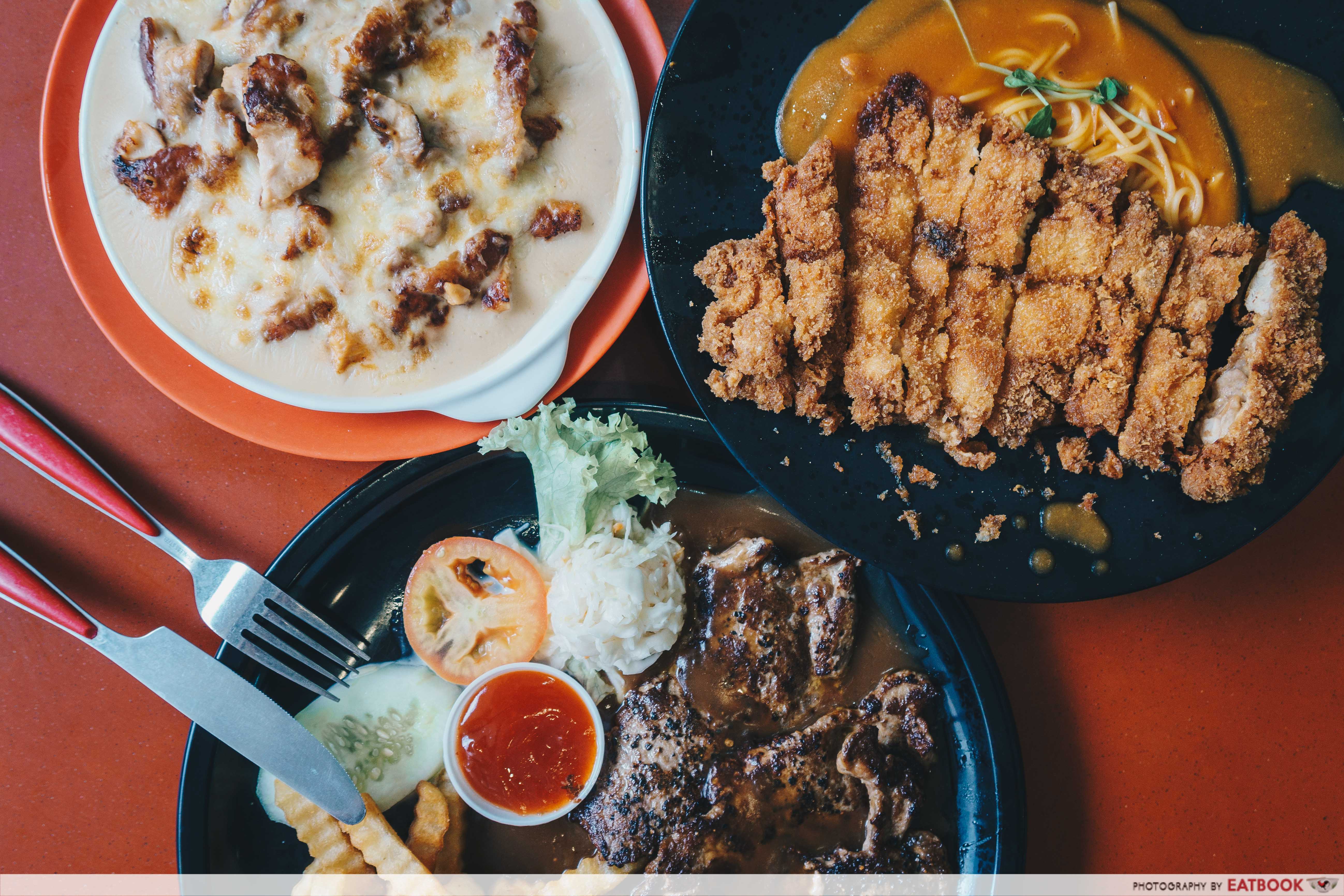 Throughout my time in Eatbook, my colleagues and I covered a good number of Western food stalls, such as The Plug Food Co. and Fat Monkeys. Joining this list would be none other than Tom's Kitchen – a hawker stall selling Western food at less than $9. Out of the wide variety they offer, my colleague and I went for their steak, pasta and baked rice.
Food at Tom's Kitchen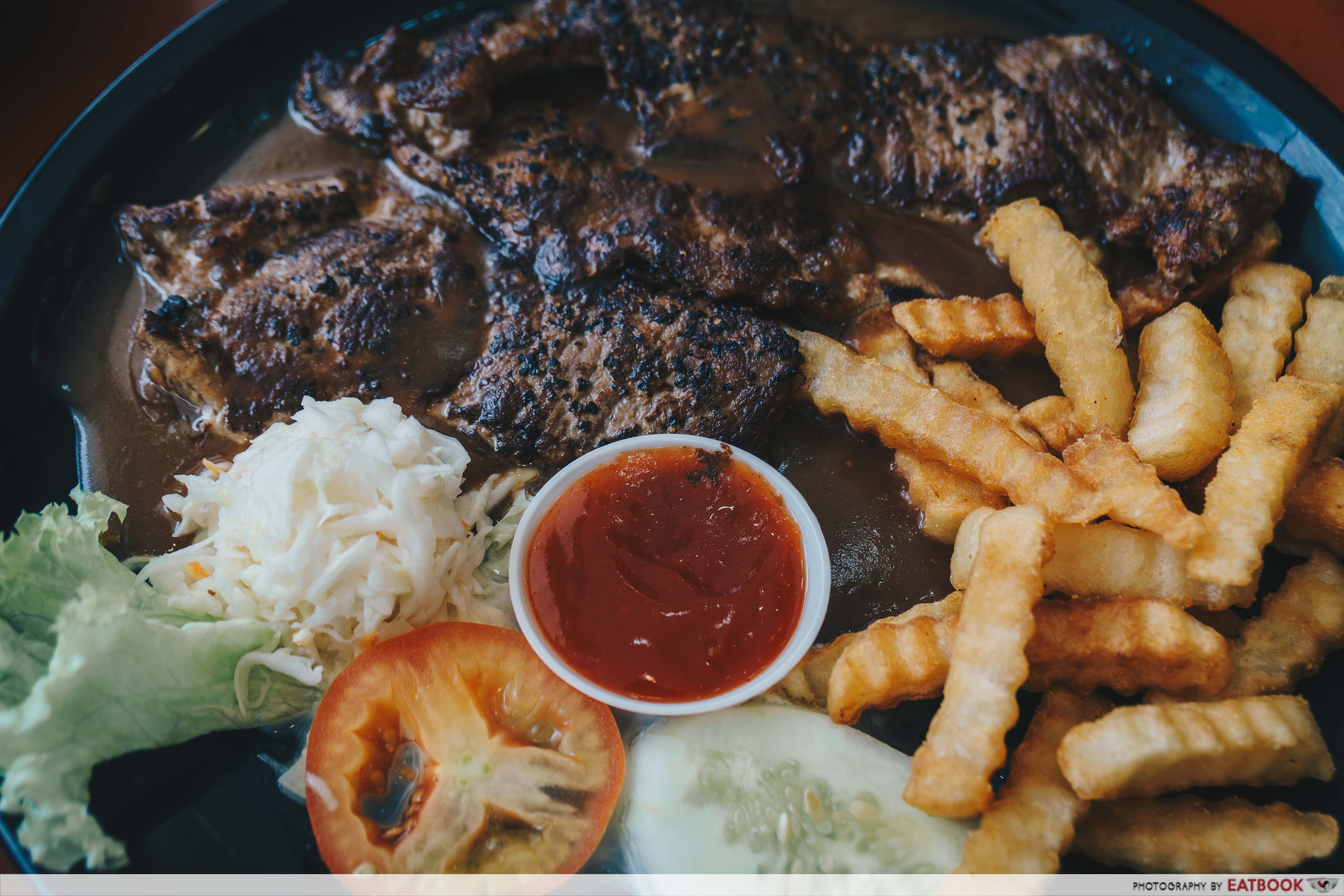 First up, we had the Grilled Sirloin Steak ($8.50). We were greeted by three slices of beef steak doused in a generous amount of brown mushroom sauce. Coming at the side would be a medley of fresh vegetables and coleslaw.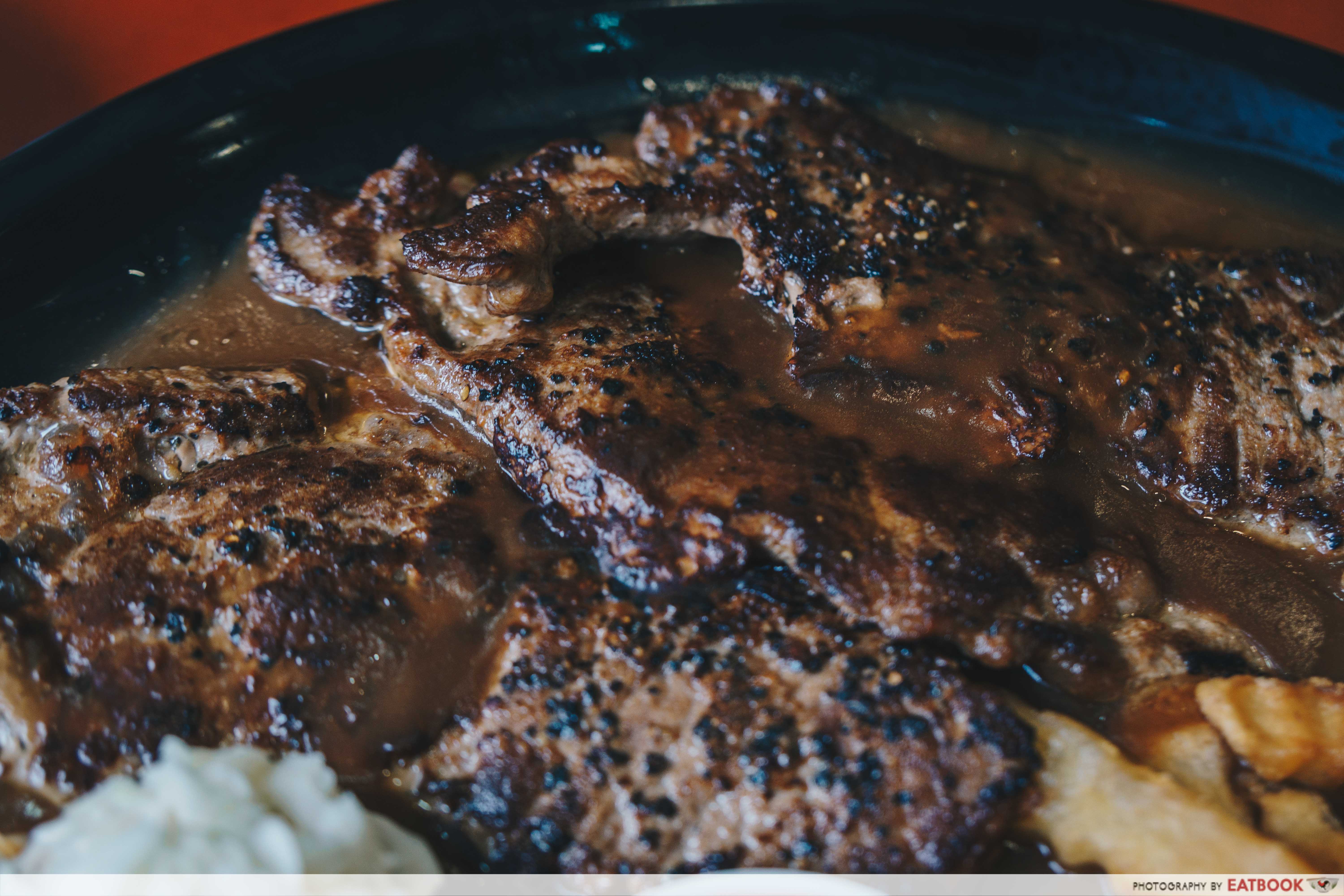 Every beef steak slice had a good brown sear to it, creating a crispy charred crust on the outside. The meat was tender and dotted with black pepper on the top, giving it a boost in flavour and a hint of spiciness.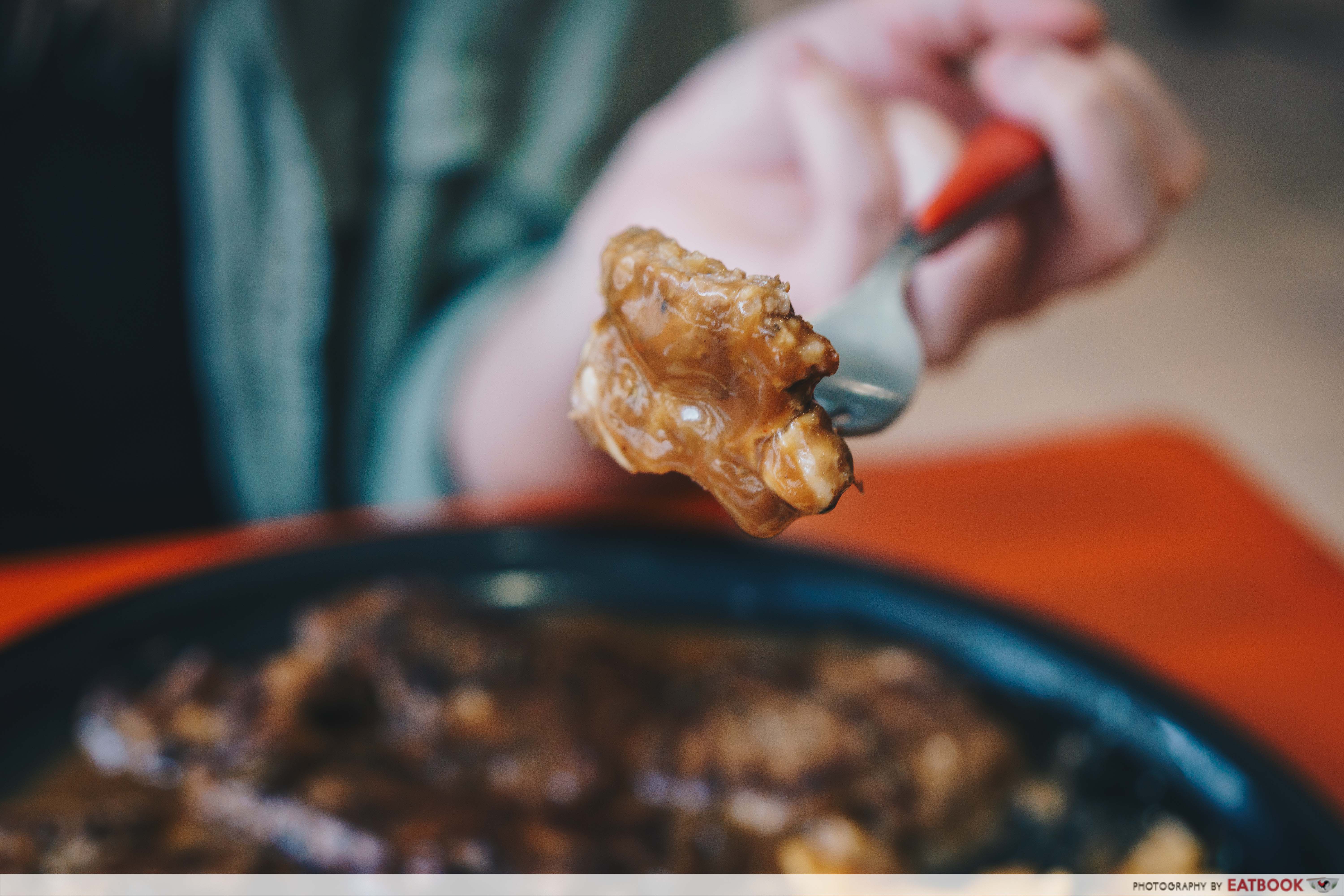 The mushroom sauce was the clear winner here. Though it was not salty, it was flavourful enough to provide an extra kick to the entire dish. It complemented very well with both the beef steak and the fries.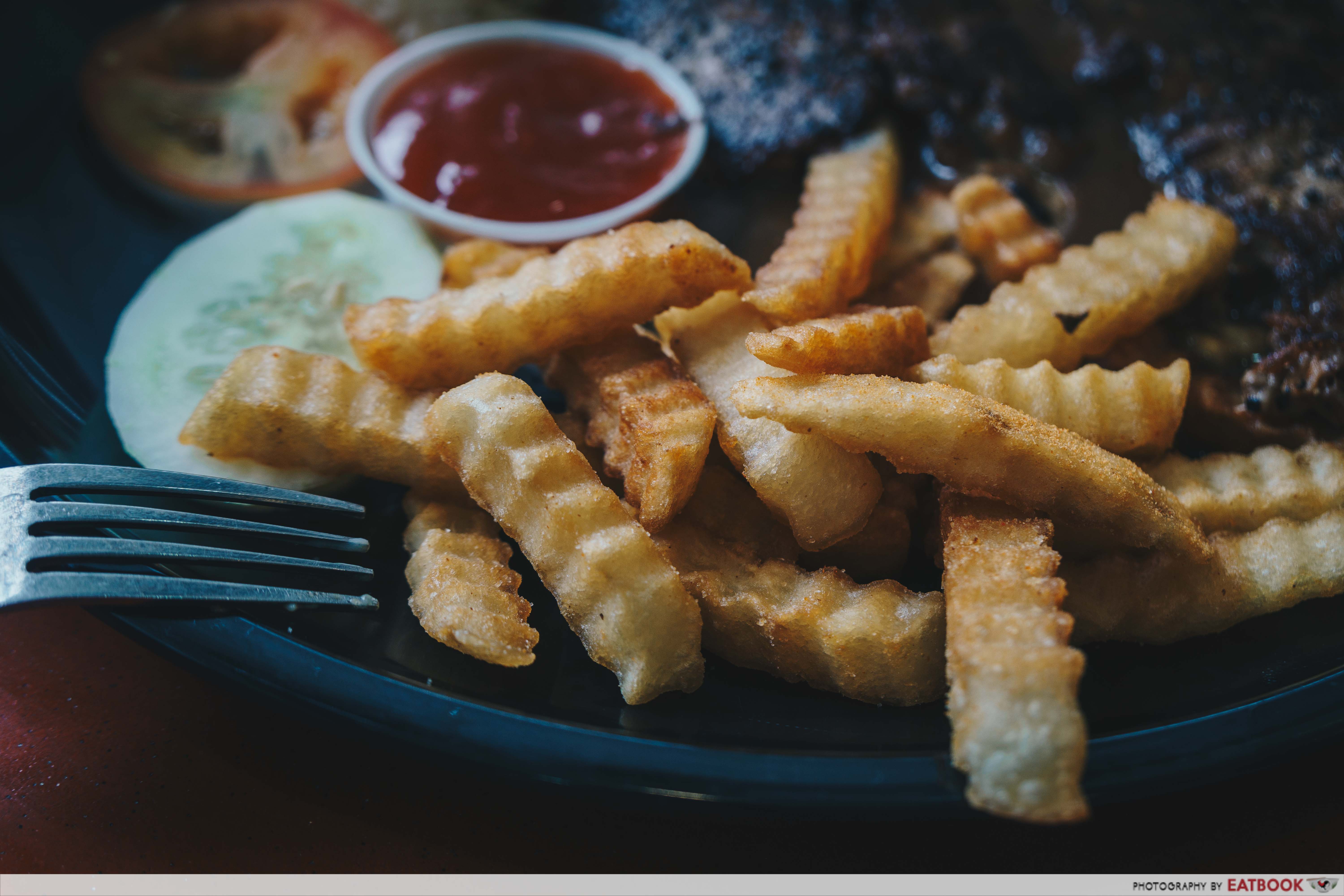 What I particularly like about the fries from Tom's Kitchen is that they are seasoned with chipotle powder. The chipotle powder leaned towards the sweeter side, while the fries were salty. Although there was a subtle difference in both flavours, it was a unique combination that definitely went well together.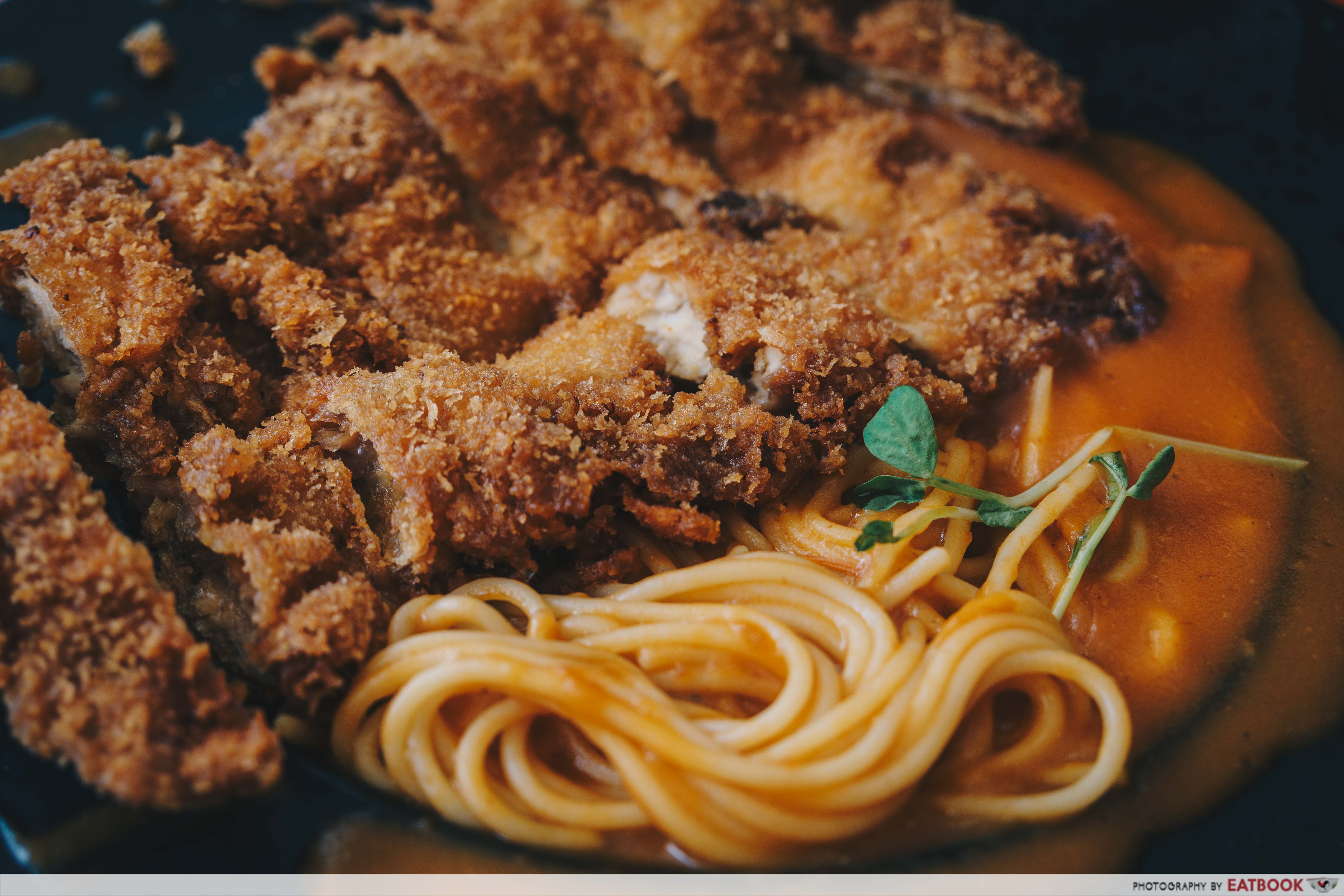 Next up, was the Tomato Pasta w/ Chicken Cutlet ($5.50). Covering almost half the dish was the chicken cutlet. The tomato sauce had a similar texture to that of cream sauce, with an added sour note to its overall sweetness in terms of taste.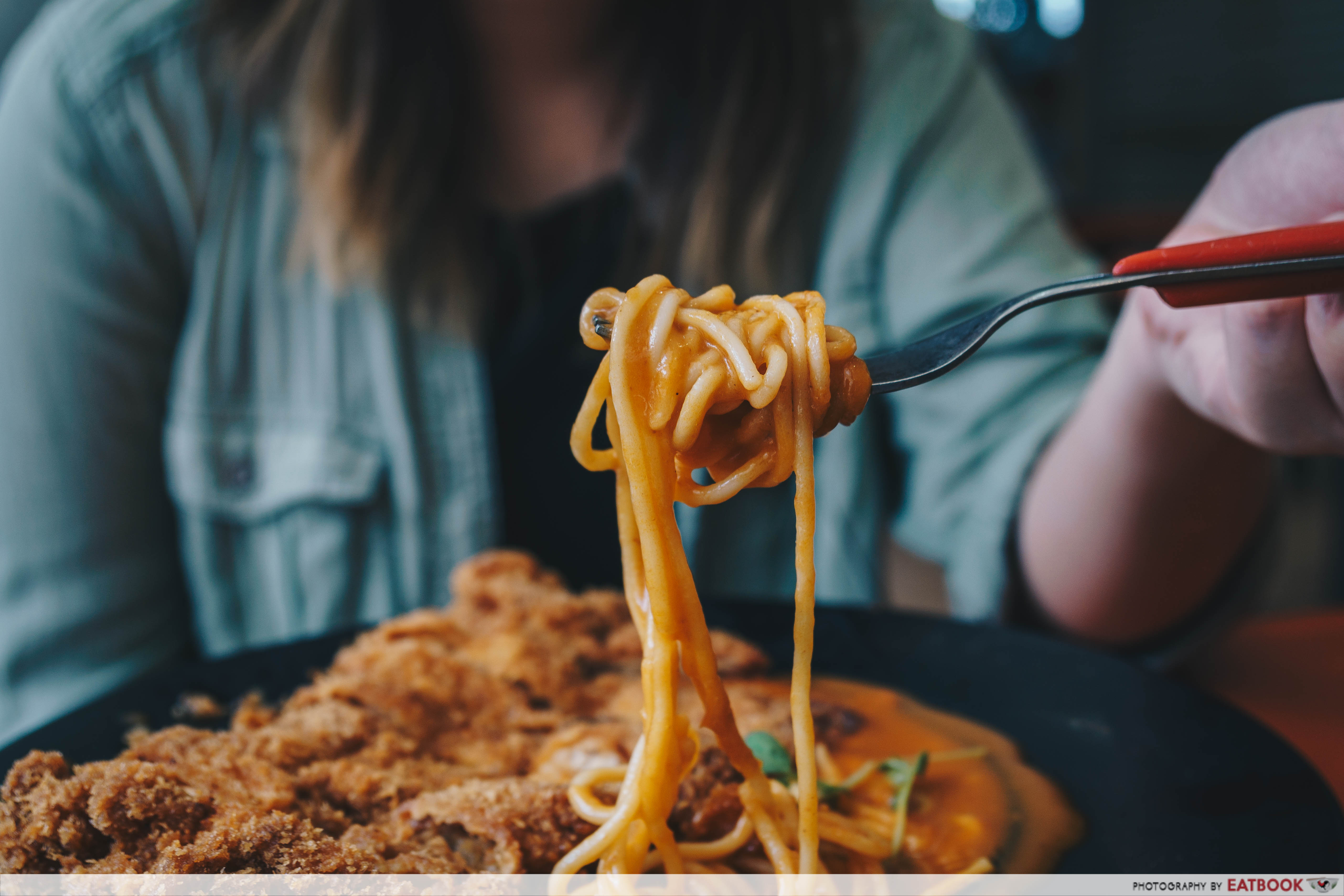 As the pasta was mostly hidden from sight by the chicken cutlet, I was taken by surprise by the generous amount of pasta buried underneath. Slurping the pasta up required little effort due to its smoothness. Its springiness made it bounce in my mouth with every chew I took.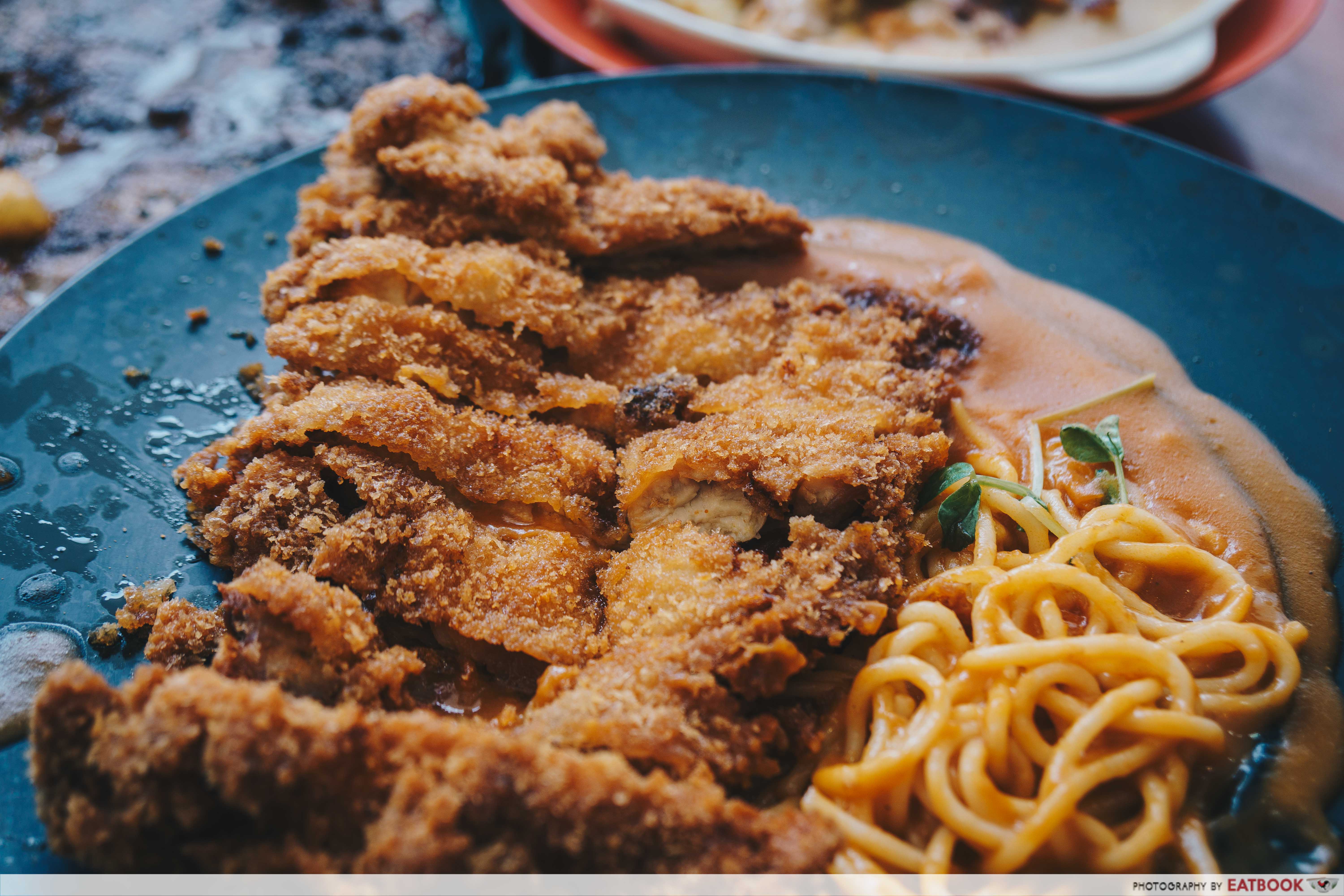 Judging from its appearance, the chicken cutlet looked crispy. True to form, it produced a good crackling as I bit into it. The first sensation is the crunch, followed by the tenderness of the meat with juice seeping out.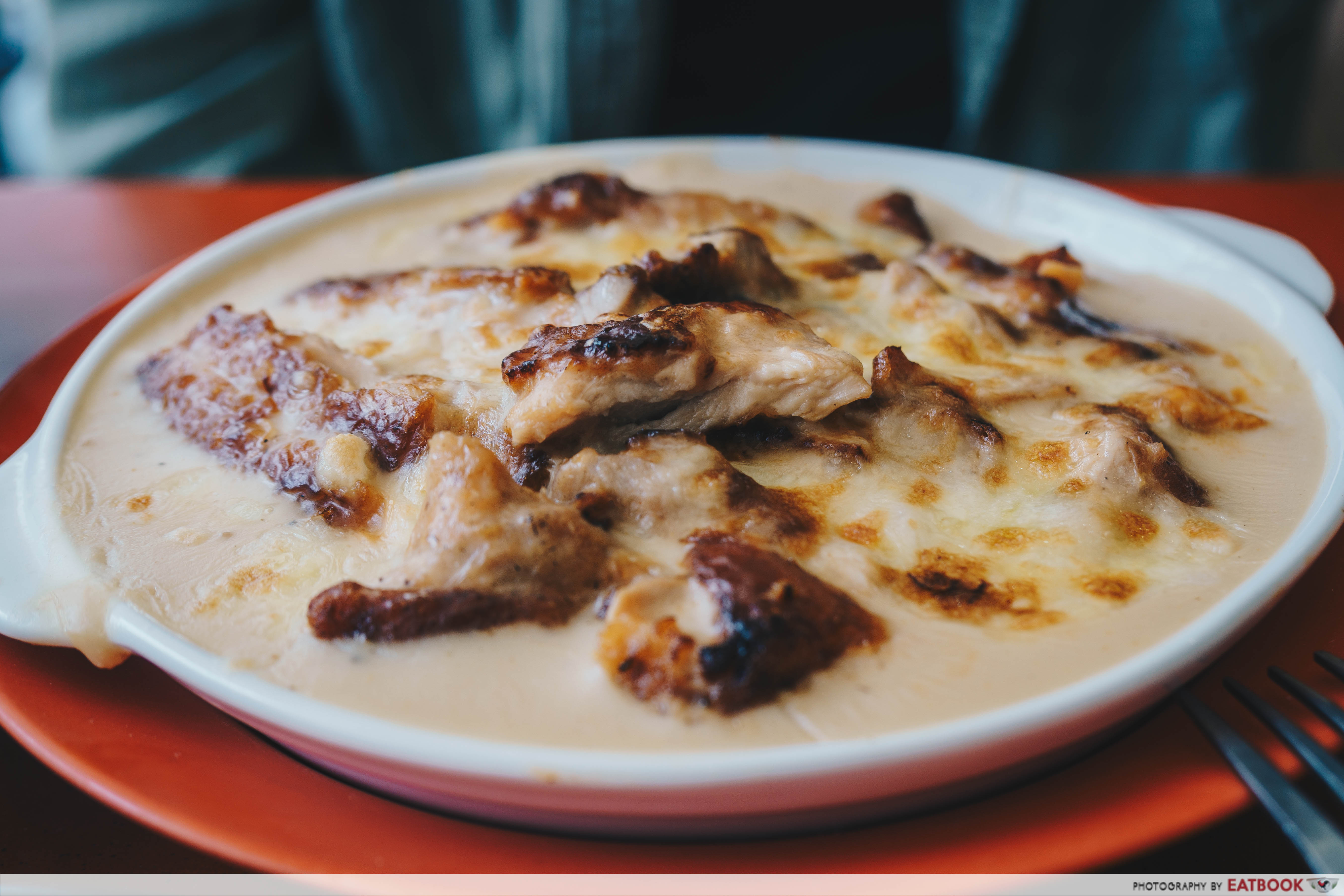 Lastly, was the Baked Rice w/ White Sauce and Grilled Chicken ($6.50). The aroma from this dish got my colleague and I eager to taste it right away. Just a little warning for y'all – this dish is pretty jelak. I would recommend sharing it with your food kakis!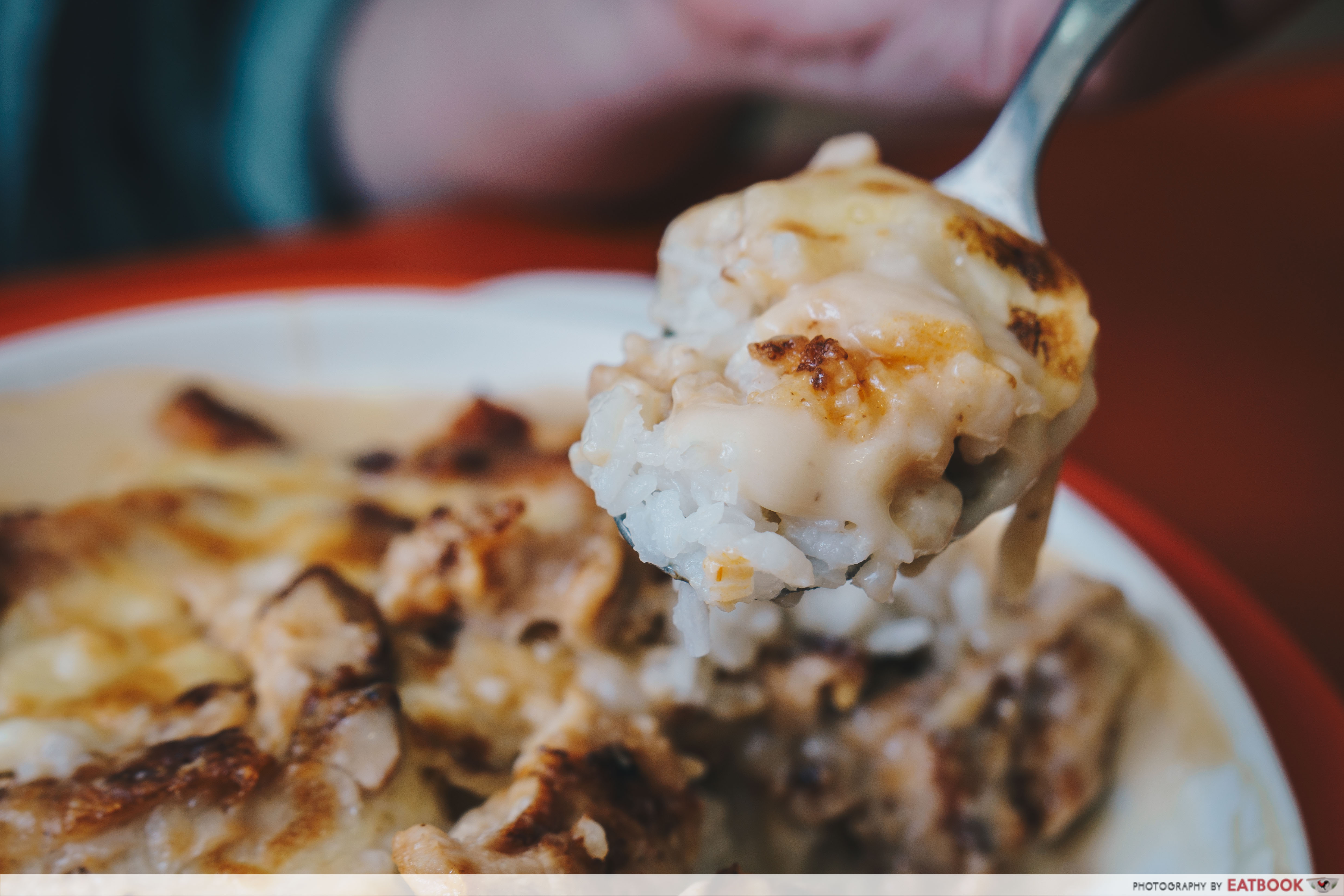 The rice used by Tom's Kitchen tasted similar to sushi rice, as though it was mixed with a little vinegar. Taste-wise, it had a tinge of tartness. Texture-wise, it was slightly sticky.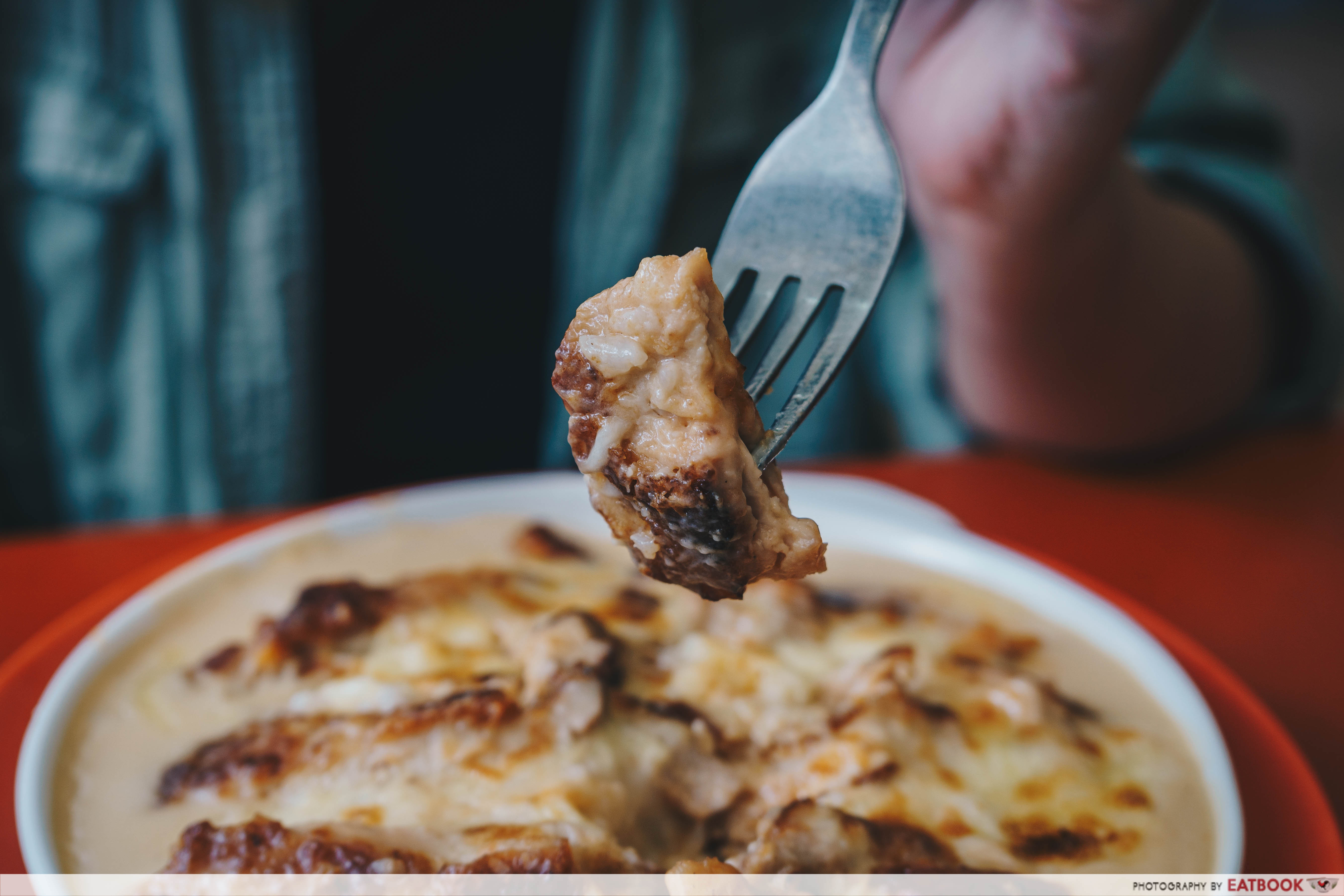 In my opinion, the chicken was what stood out most for this dish. Its skin was grilled till a wok hei flavour was apparent in each succulent bite. They came in huge pieces too, blanketing almost the entire plate.
Ambience at Tom's Kitchen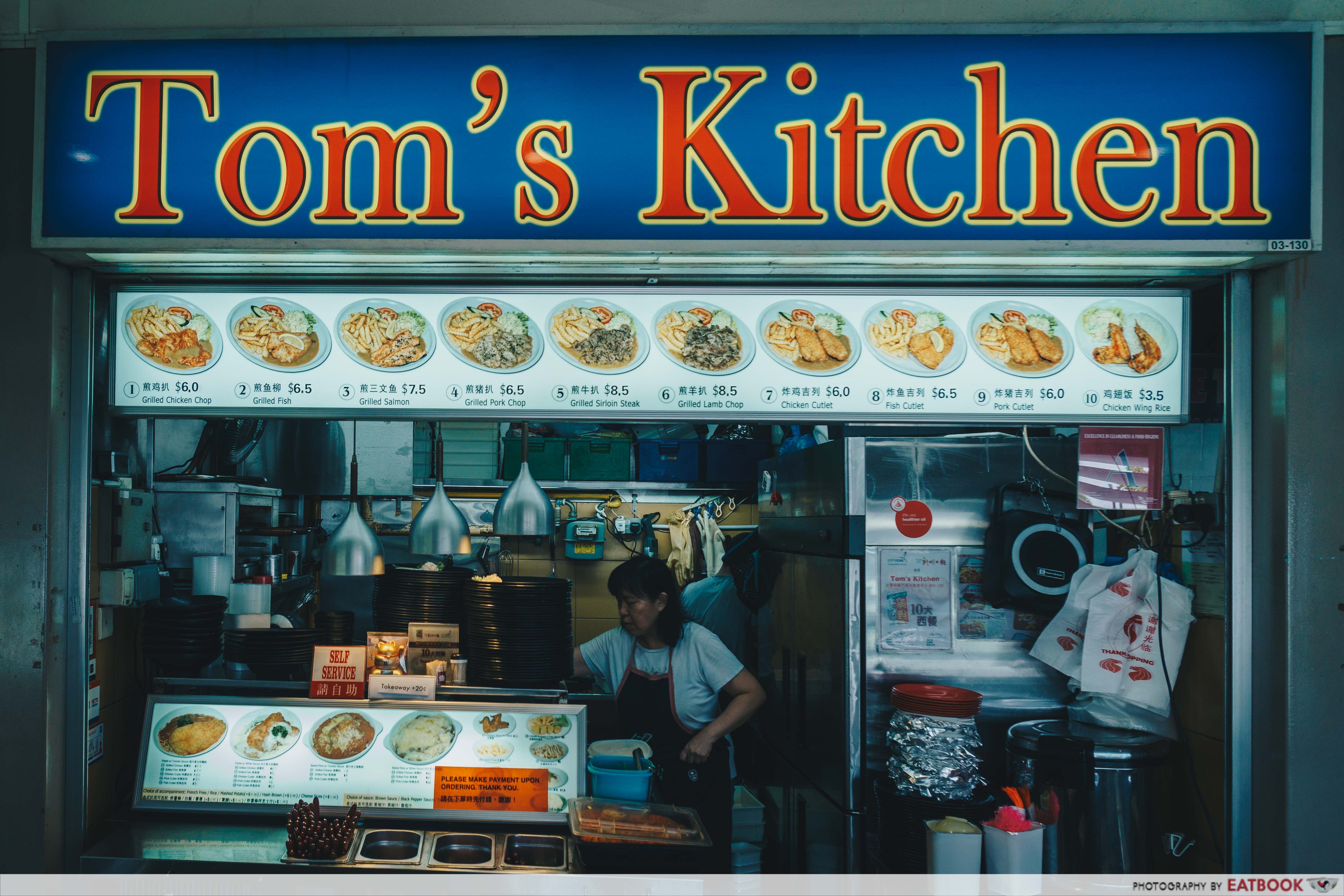 Tom's Kitchen is a hawker stall located at Taman Jurong Food Centre. The food centre consists of two levels, housing a good number of hawker stalls ready for you to give their food a taste.  
The verdict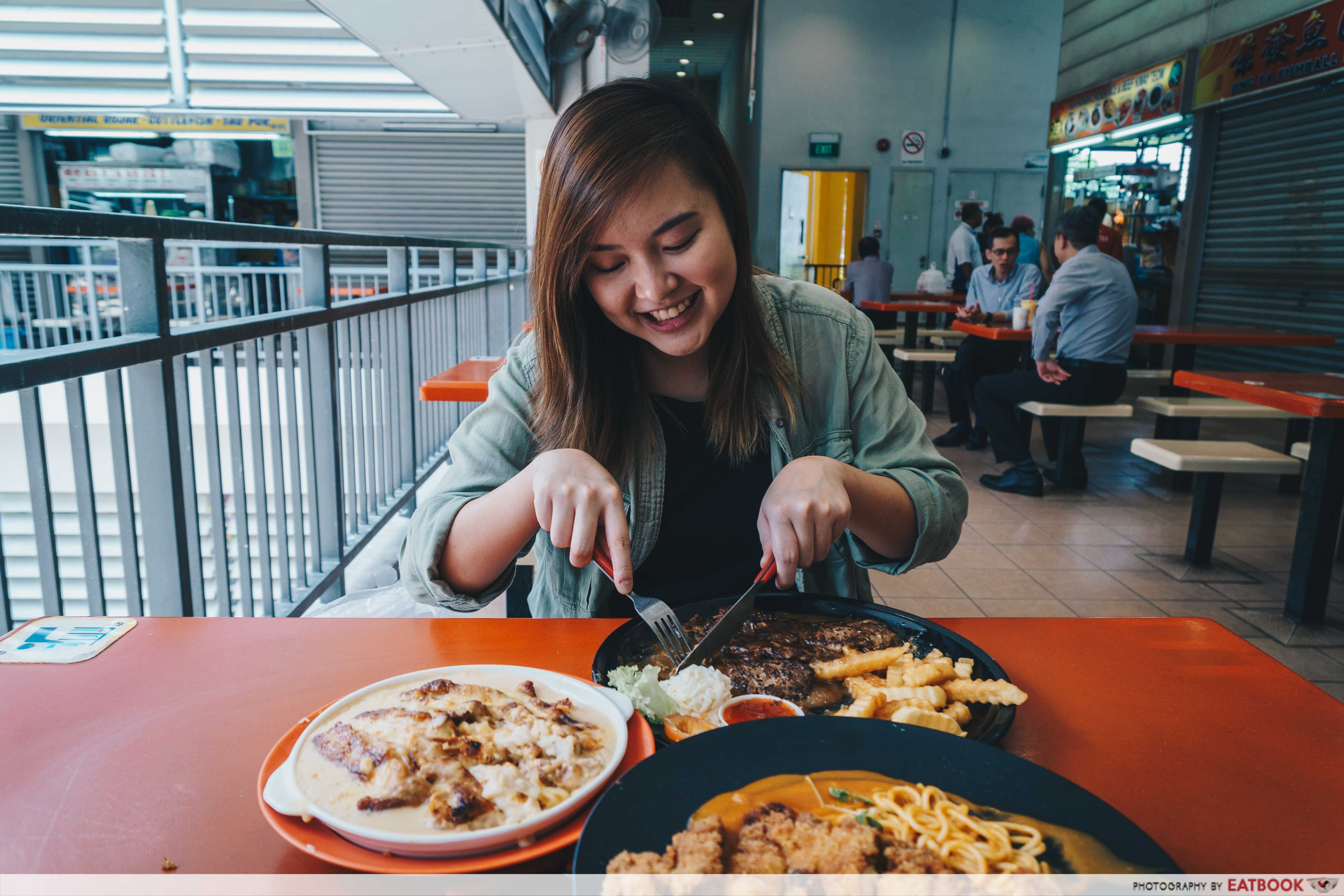 Overall, this is a Western stall I would definitely come back for, especially since I'm a Westie myself. Their food came in huge portions and their menu consists of many affordable mains. This is a place to visit if you are on a tight budget!
For more affordable Western food places, check out our list of western food stalls with huge portions under $7!
Address: 3 Yung Sheng Road, #03-130, Taman Jurong Food Centre, Singapore 618499
Opening hours: Tue-Wed, Fri-Sun 12pm to 3pm, 5pm to 8:45pm
Website
Tom's Kitchen is not a halal eatery.
This is an independent review by Eatbook.sg
Summary
Pros:
– Generous portions
– Affordable
Cons:
– Food centre can get pretty stuffy and hot
– Inconvenient location
Recommended dishes: Grilled Sirloin Steak ($8.50)
Operating hours: Tue-Wed, Fri-Sun 12pm to 3pm, 5pm to 8:45pm
Address: 3 Yung Sheng Road, #03-130, Taman Jurong Food Centre, Singapore 618499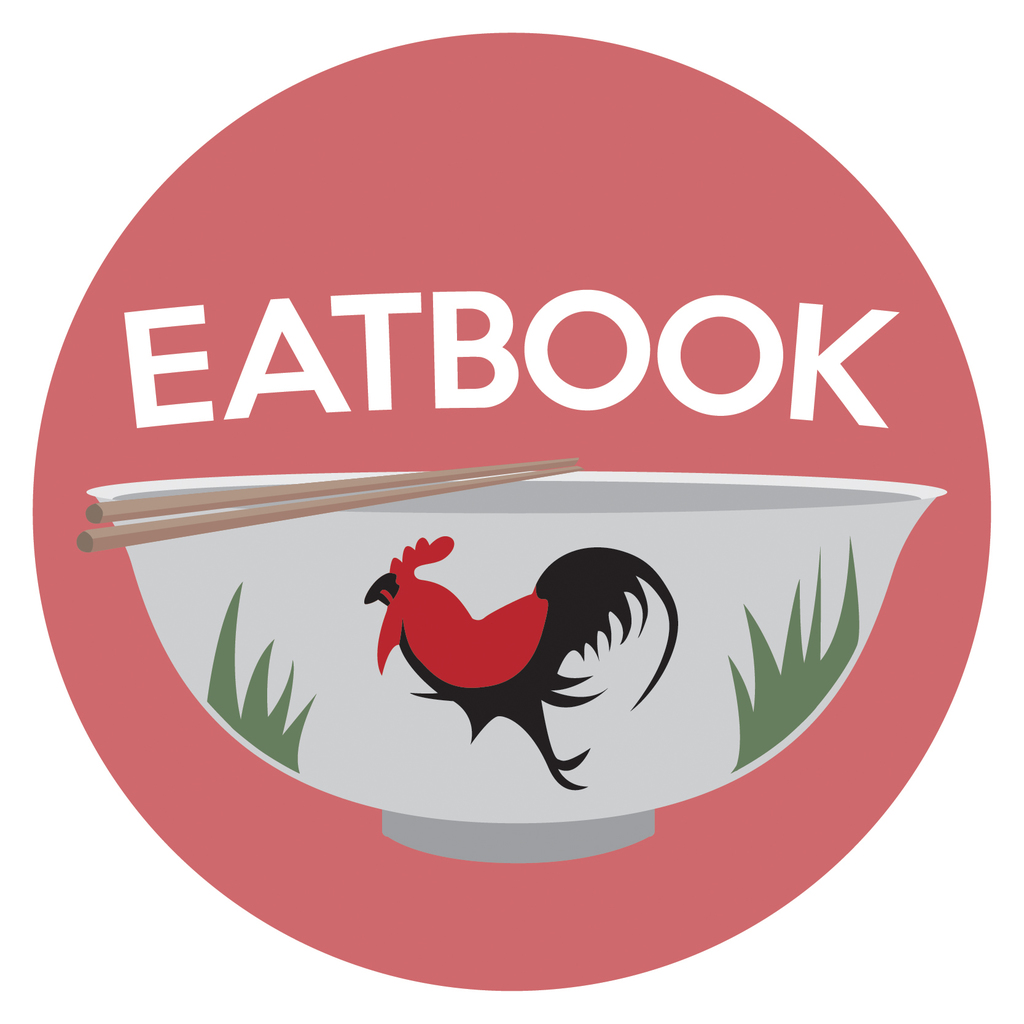 Drop us your email so you won't miss the latest news.