It's smokin' in here
The first and last time I've been to Japan when I was 6 was the highlight of my entire childhood. Now, I still dream of being whisked away to climb Mount Fuji, join cosplays at Harajuku and slurp ramen as loudly as possible at the narrowest street-side stall in Fukuoka. Even though Singapore doesn't offer any of that, sitting at Tonkotsu Kazan Ramen at Liang Court is enough to give me those feels.
Food at Tonkotsu Kazan Ramen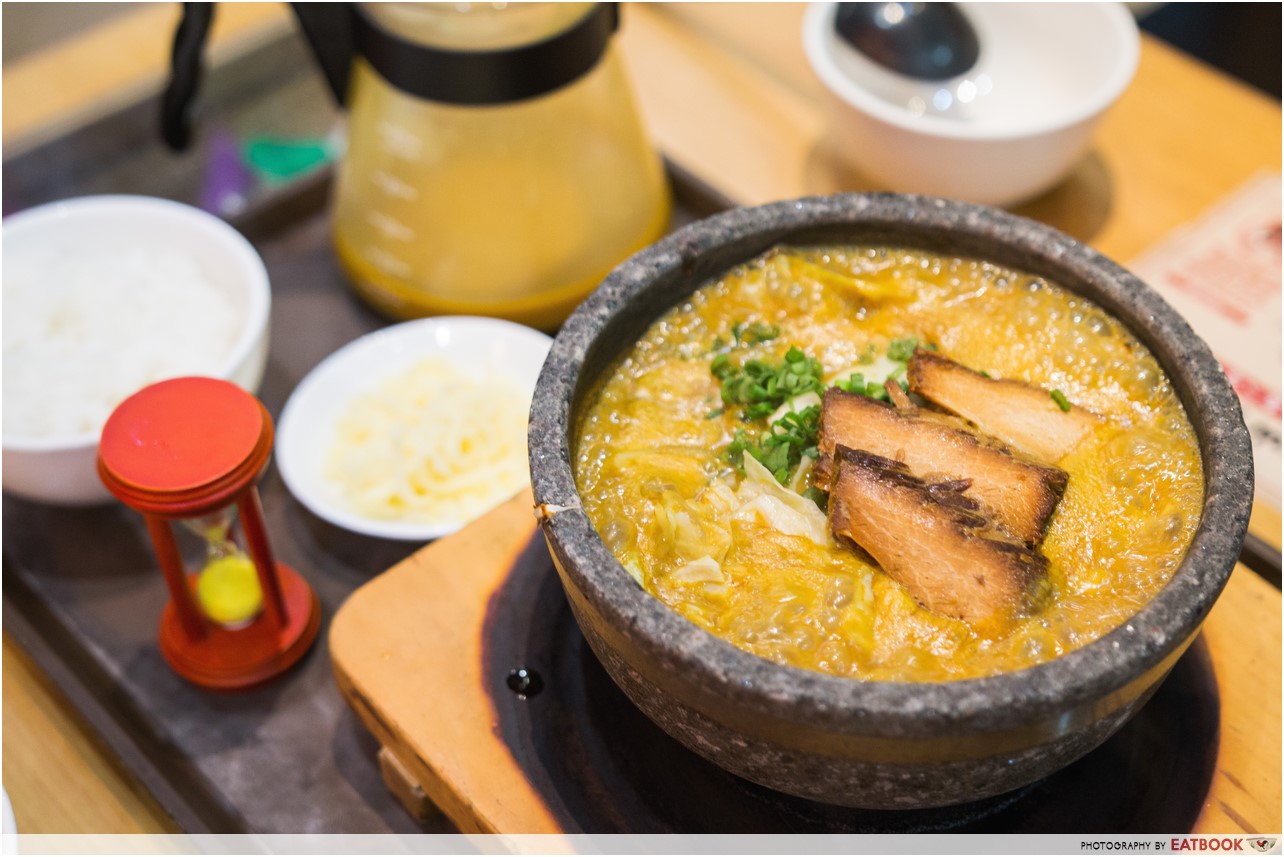 Tonkotsu Kazan is renowned for their signature Volcano Ramen ($15.80++ for small, $18.80++ for large), which comes in five flavours: Karamiso (spicy miso), Shoyu, Kaisen-shio (seafood), Tomato and Curry. With our curiosity already piqued, we decided to give one of the lesser tried flavours a go – curry.
An illustrated step-by-step tutorial on how to eat the ramen is on the table, so you won't be confused when the tray of food arrives.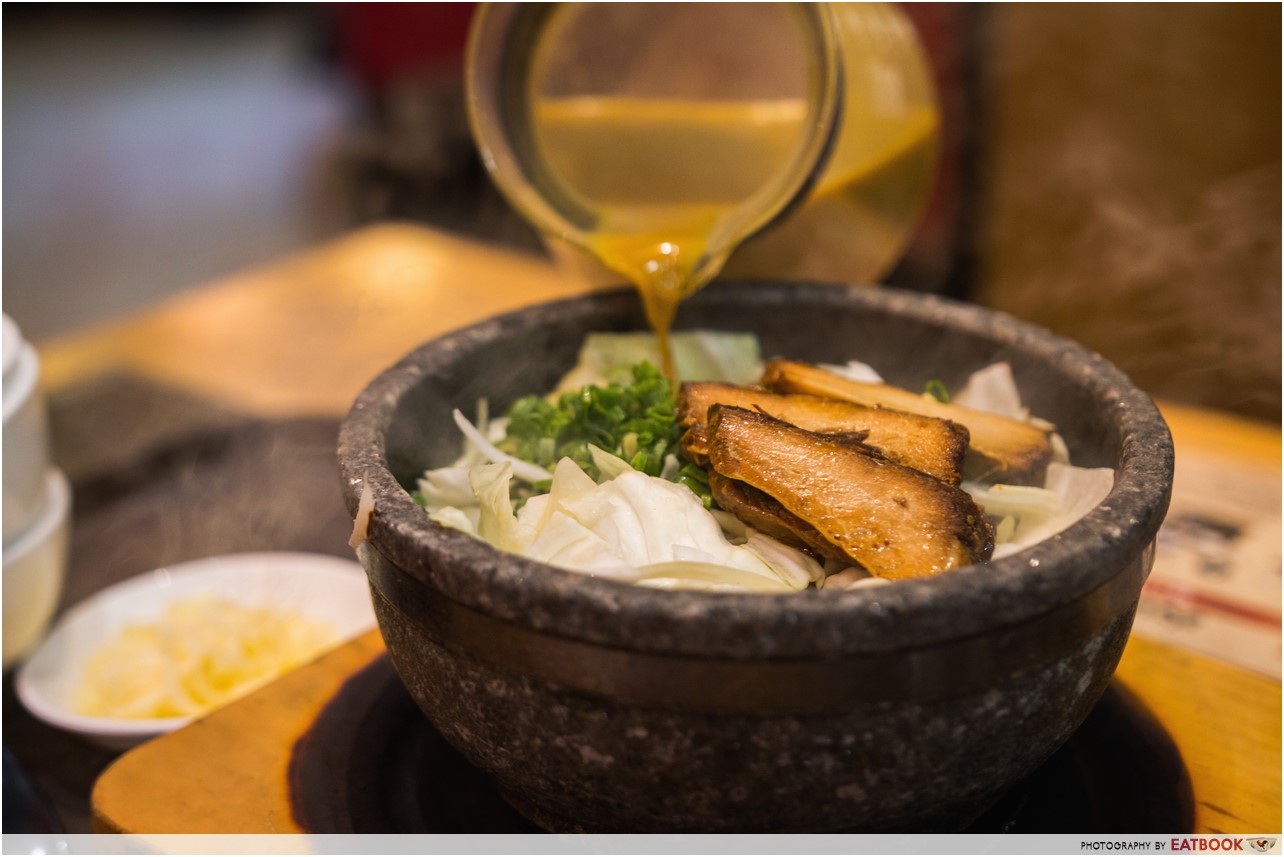 Not for the faint-hearted, this preheated 300°C stone bowl was brought to our table. Hot soup was poured into it and it was immediately covered with a conical lid for a minute, timed using an old-school hourglass.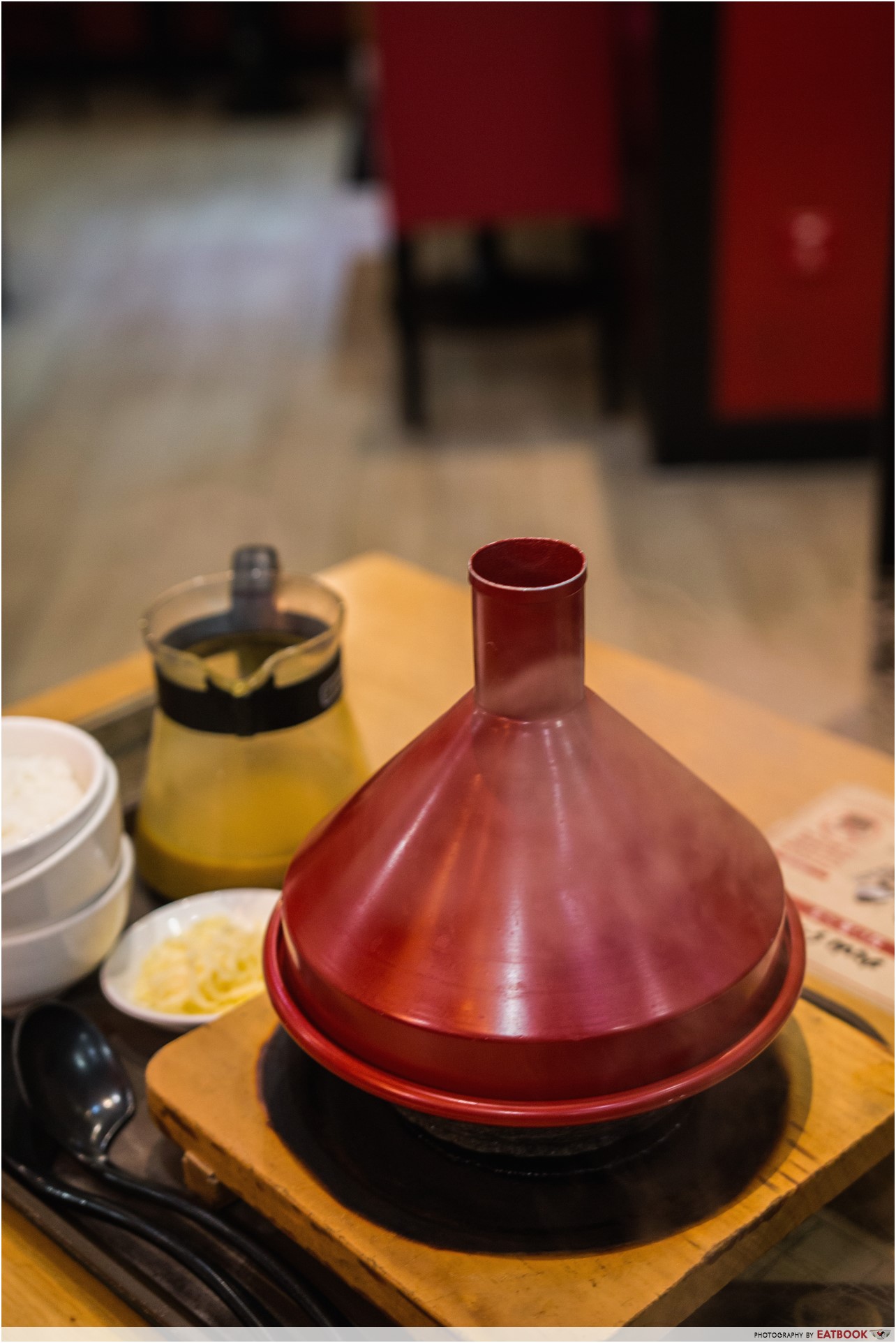 I'm not kidding when I say it really lives up to its name of Volcano Ramen – the amount of steam puffing out lasted a good 15 minutes! The ultimate cherry on top was the grated cheese on the side to scatter at your own risk, making it a stringy, saliva-inducing mess.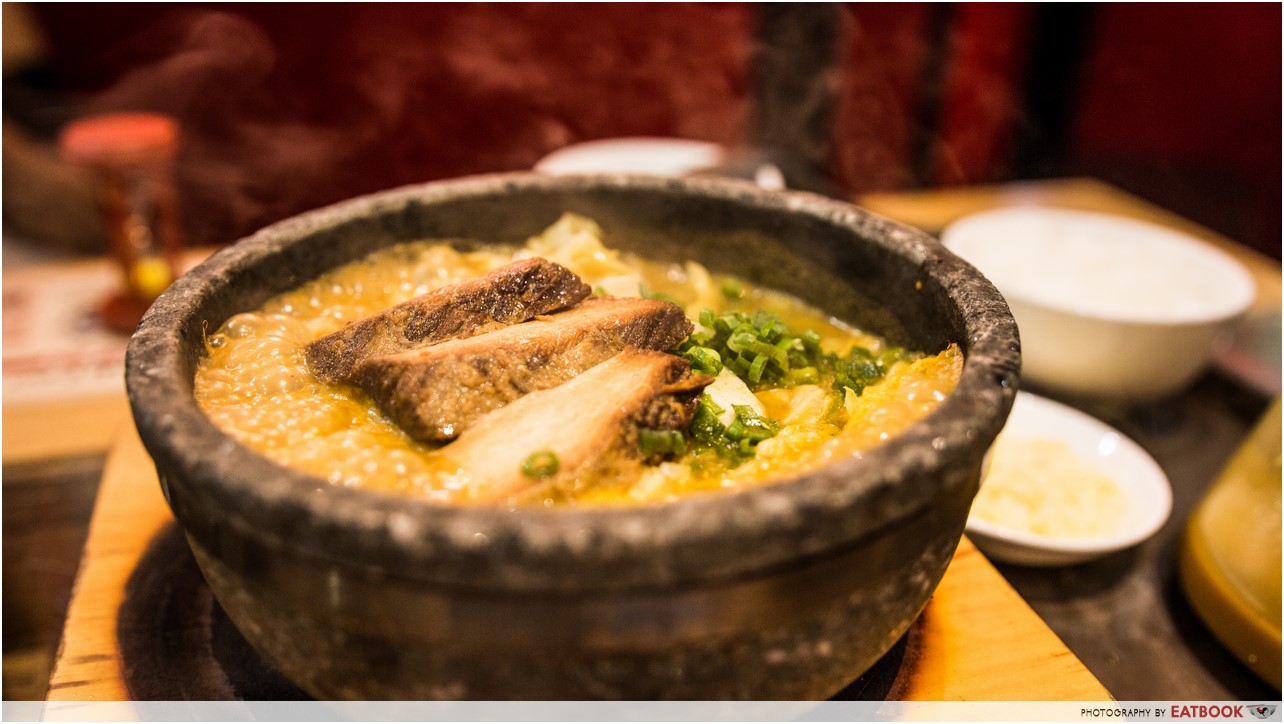 Despite the explosive visual experience, the taste of this dish itself was valley low. The grated cheese, although faint in taste, added a heaviness to the broth that made it more like a stew than a soup. Overall, the ramen reminded me of a mee rebus dish that was too jelak to polish off even between 2.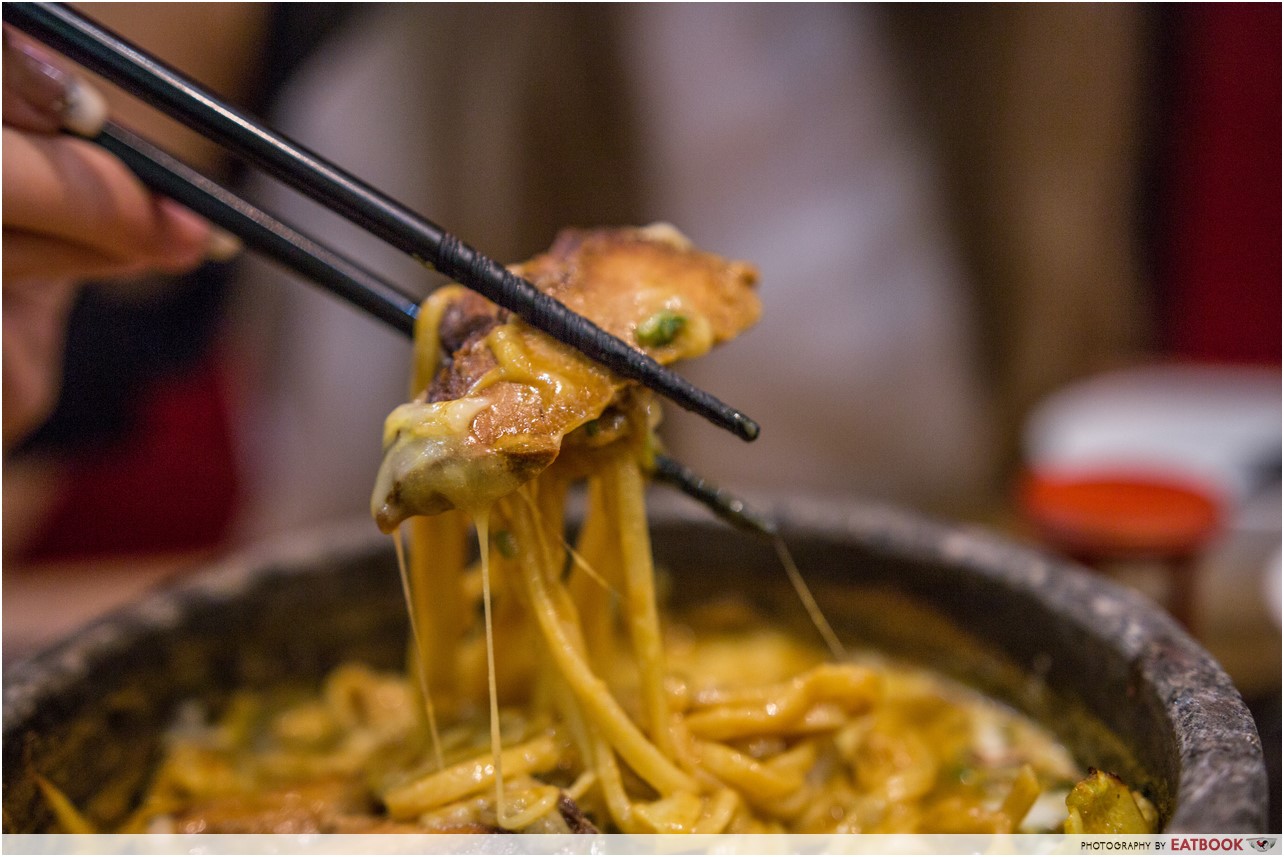 The black char siu in this was its saving grace. A generous serving of five thick slices, it was tender with a surprising hint of sweet vinegar, much like the Cantonese Black Vinegar Pig's Trotters dish I'm fond of. Let's just say we were left fighting over the last piece.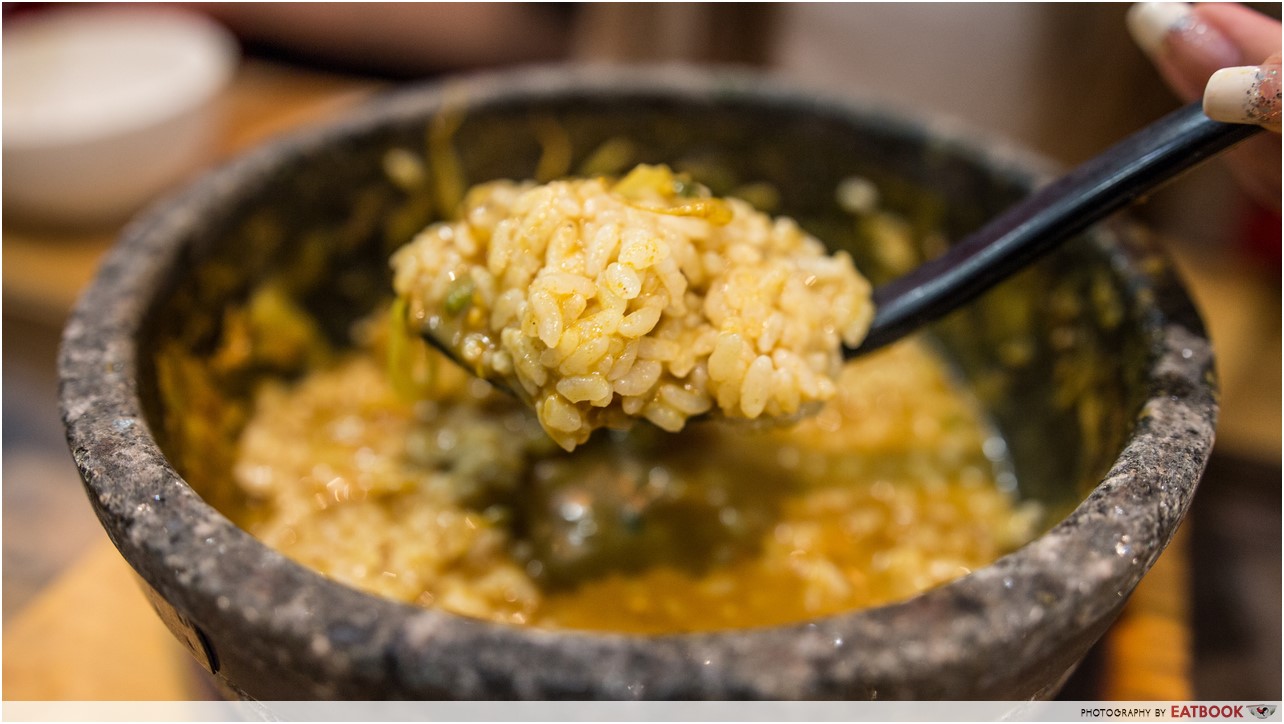 In addition to a basket of free-flow hard-boiled eggs on our table, this set also comes with a free cup of tea and a bowl of rice to soak up the leftover broth – thumbs up for value adding!
I regret not ordering the Karamiso flavour after turning my head at every loud slurp a Japanese couple next to us made. Nevertheless, the small size we ordered was more than enough for the both of us, making it worth our dollar in quantity if not quite quality.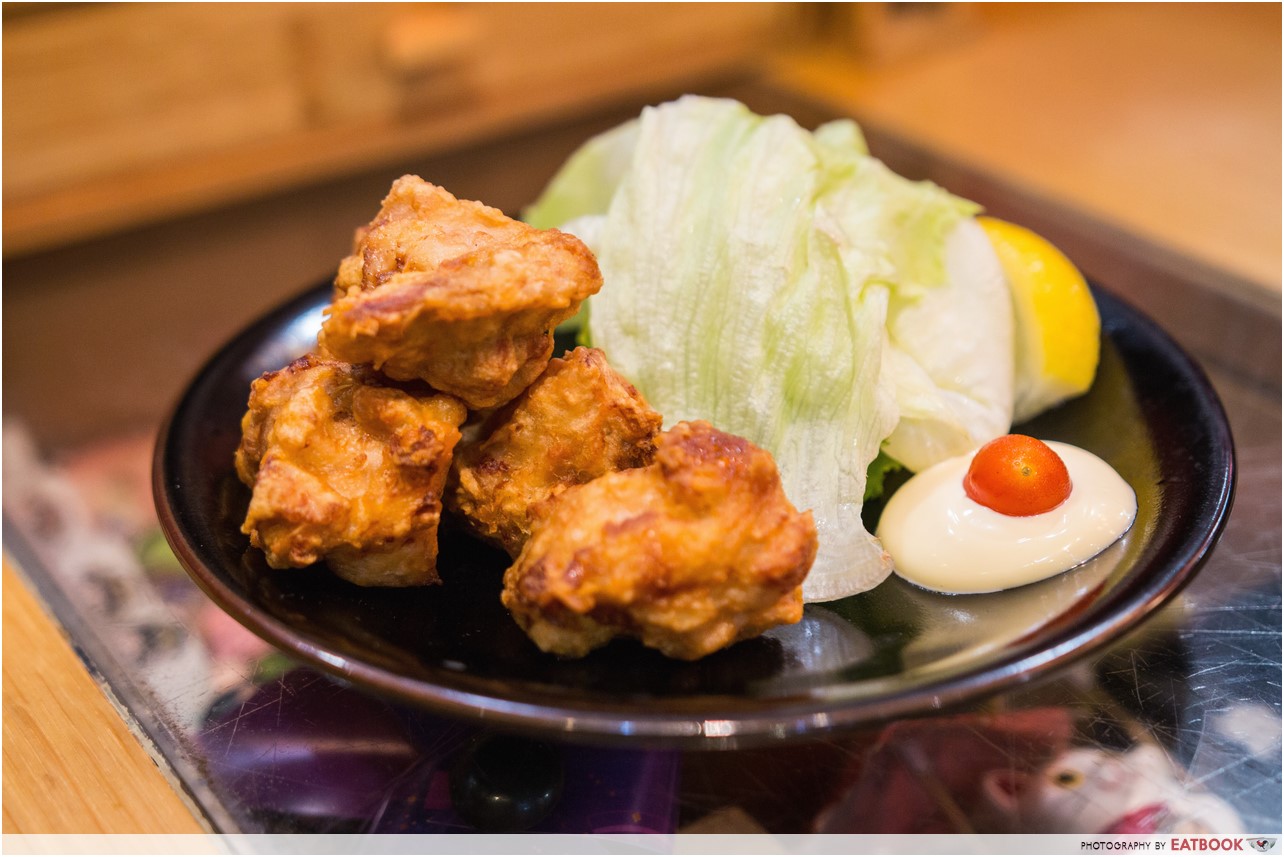 To accompany the ramen, we ordered Chicken Kaarage ($5.80++), which was spruced up with lettuce, Kewpie mayo and a slice of lemon.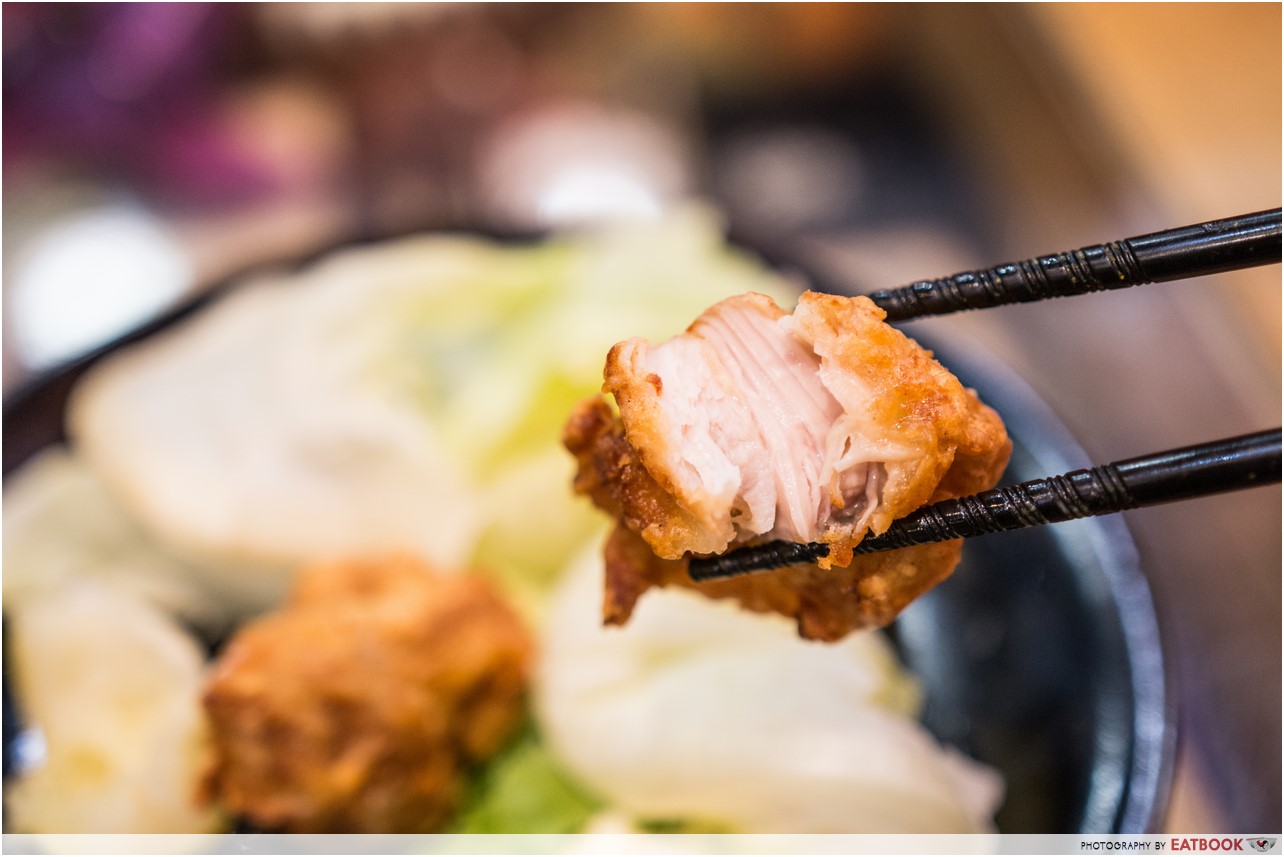 Its slightly crunchy and golden-brown skin encased tender meat, where occasional pockets of fats would burst in my mouth. Although it's appetising to nibble on, it can come off slightly salty, and at $5.80++ for five pieces, it's probably not a dish I'll be rushing to order again.
Dessert at Tonkotsu Kazan Ramen
Matcha and bingsu are all the rage these days, but combine them with a little dry ice, and you'll be picking your jaw off the floor! The first time I laid eyes on Ice Kazan Matcha Shiratama ($8++), I knew the typical bingsus around town have finally met its match.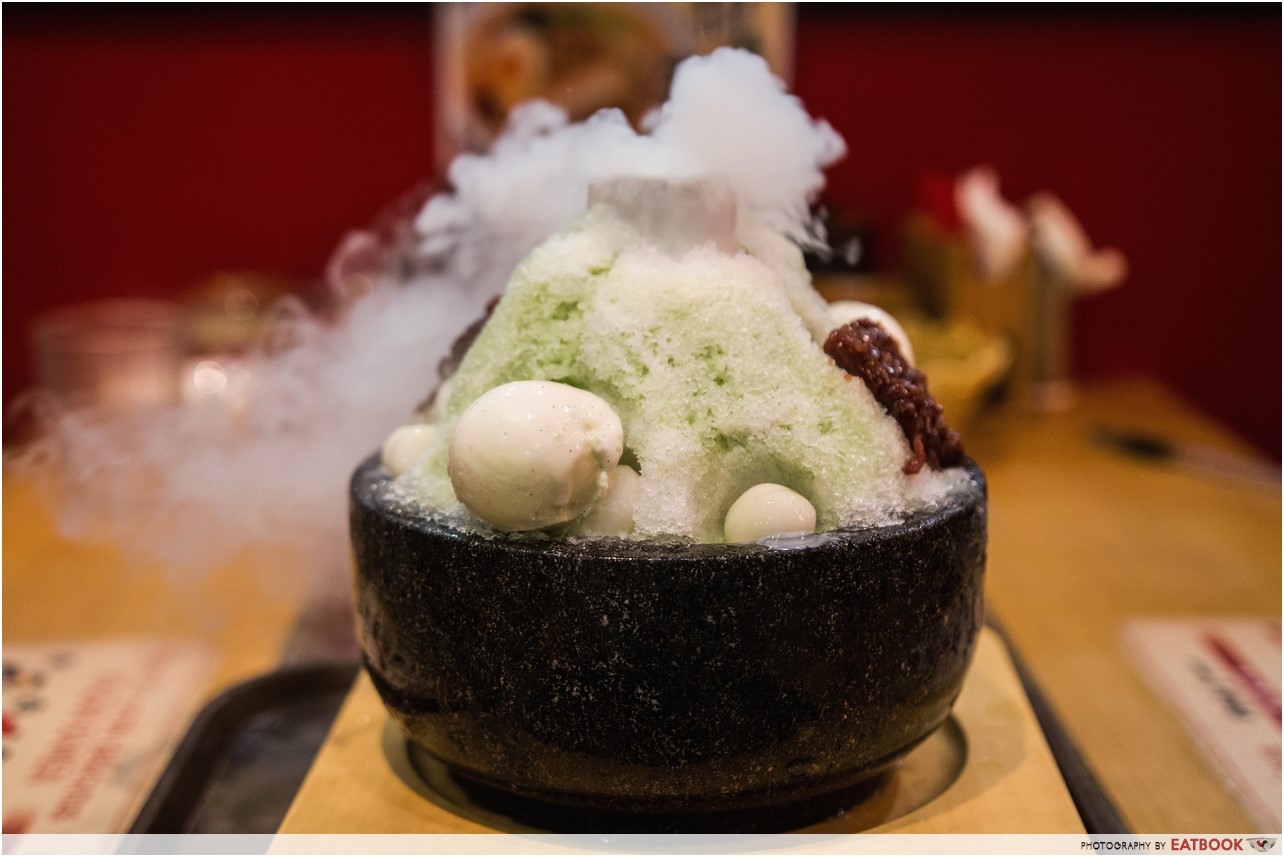 Served in a stone bowl, the Ice Kazan is topped with flavourless shiratama dangos (glutinous mochi), sweet adzuki bean paste and two scoops of creamy vanilla ice-cream.  It's big enough to share between 3 to 4, and it's half the price of a Nunsongyee bingsu!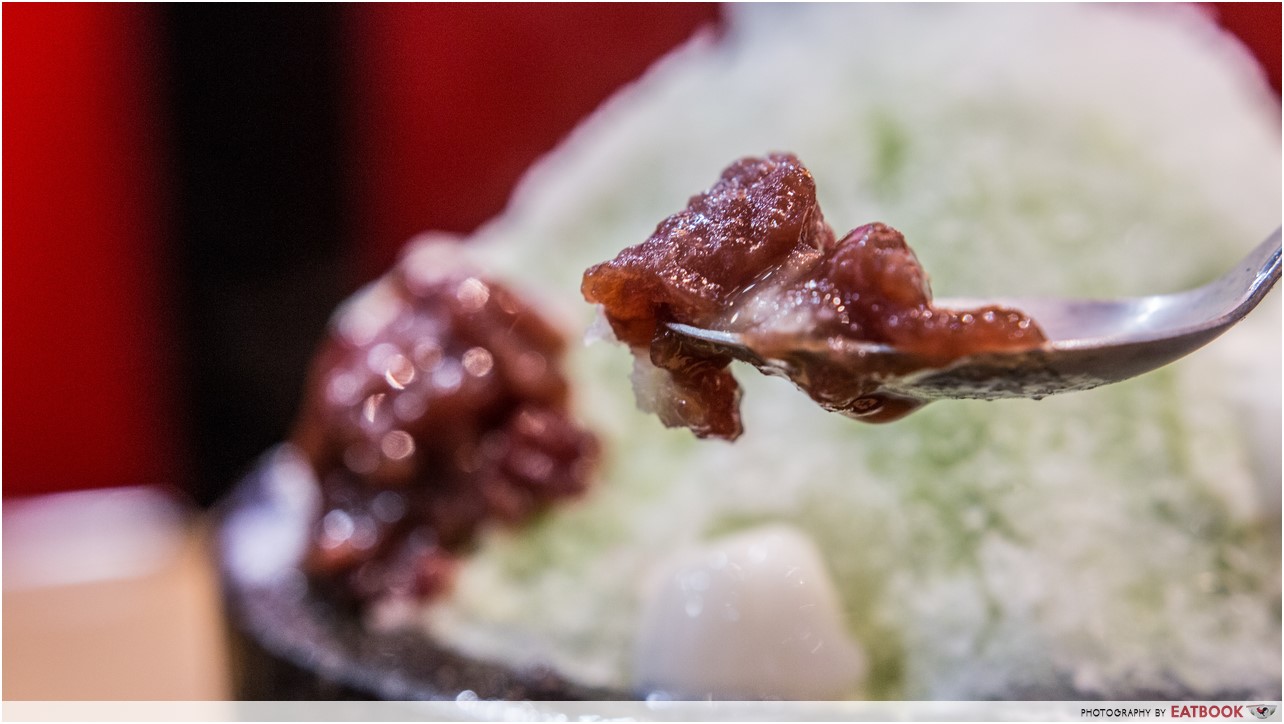 I was surprised to find that the ice had a creamy texture. The matcha flavour was subdued by the amount of ice, which had a strong milky taste instead. Surprisingly, it was not overly cloying since the adzuki bean paste is the only sweet element balancing the ice. This only available at Tonkotsu Kazan's Liang Court outlet, and they've got other flavours like Strawberry and Mango.
The verdict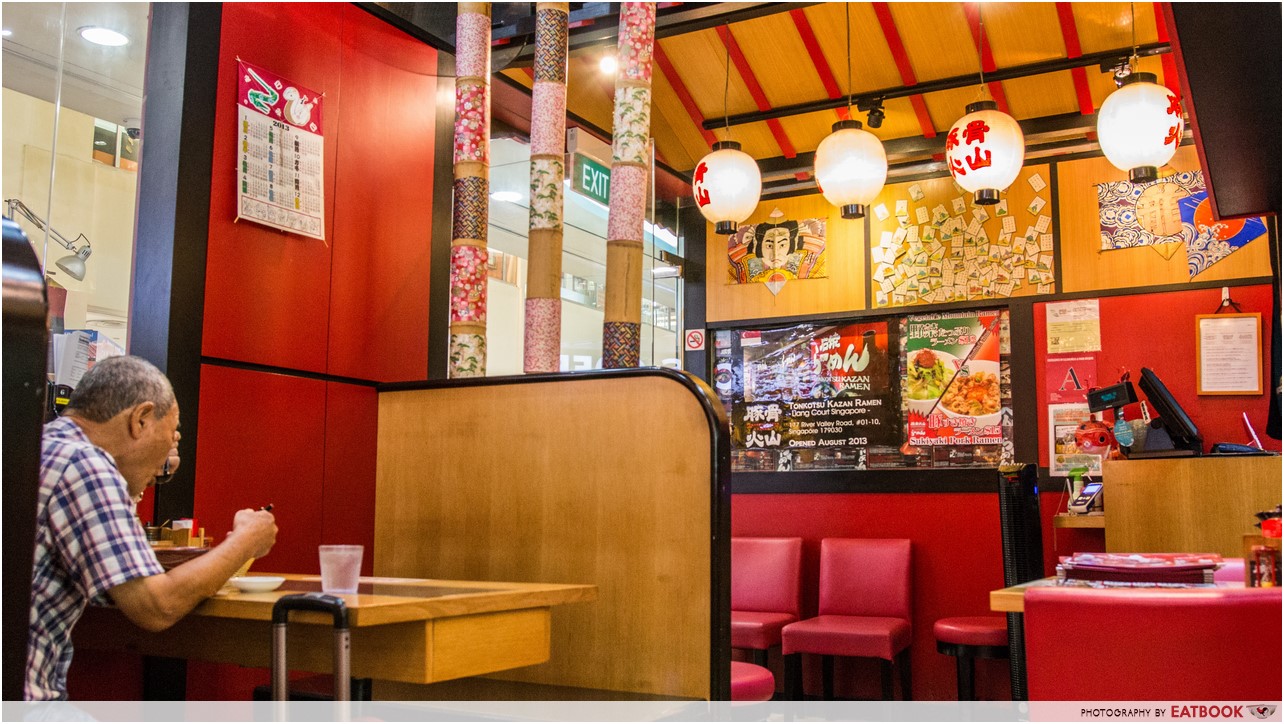 Walking into Tonkotsu Kazan is like stepping into the psychedelic night scene of Studio Ghibli's 'Spirited Away'. As a fan of memorable dining experiences, I'm always on the lookout for unique dishes to wow my friends and family. In that aspect, Tonkotsu Kazan certainly makes the list, sans the atas price tag.
Although not so much for quality, the bubbling Volcano ramen and smoking Ice Kazan is good for its unique experience and large portions. I wouldn't come all the way here just for ramen, but this is perhaps a supper spot to keep in mind the next time you're craving for something other than Macs after clubbing at CQ. 
This is an independent review with all expenses borne by Eatbook.sg.
Summary
Pros
– Unique dining experience
– Generous portions
– Convenient location
– Opens till late
Cons
– Average food
Recommended Dish: Ice Kazan Matcha Shiratama ($8++)
Operating Hours:
Sunday to Thursday 11am to 10:30pm
Friday to Saturday 11am to 3am
Address: 177 River Valley Road, #01-10, Liang Court, Singapore 179030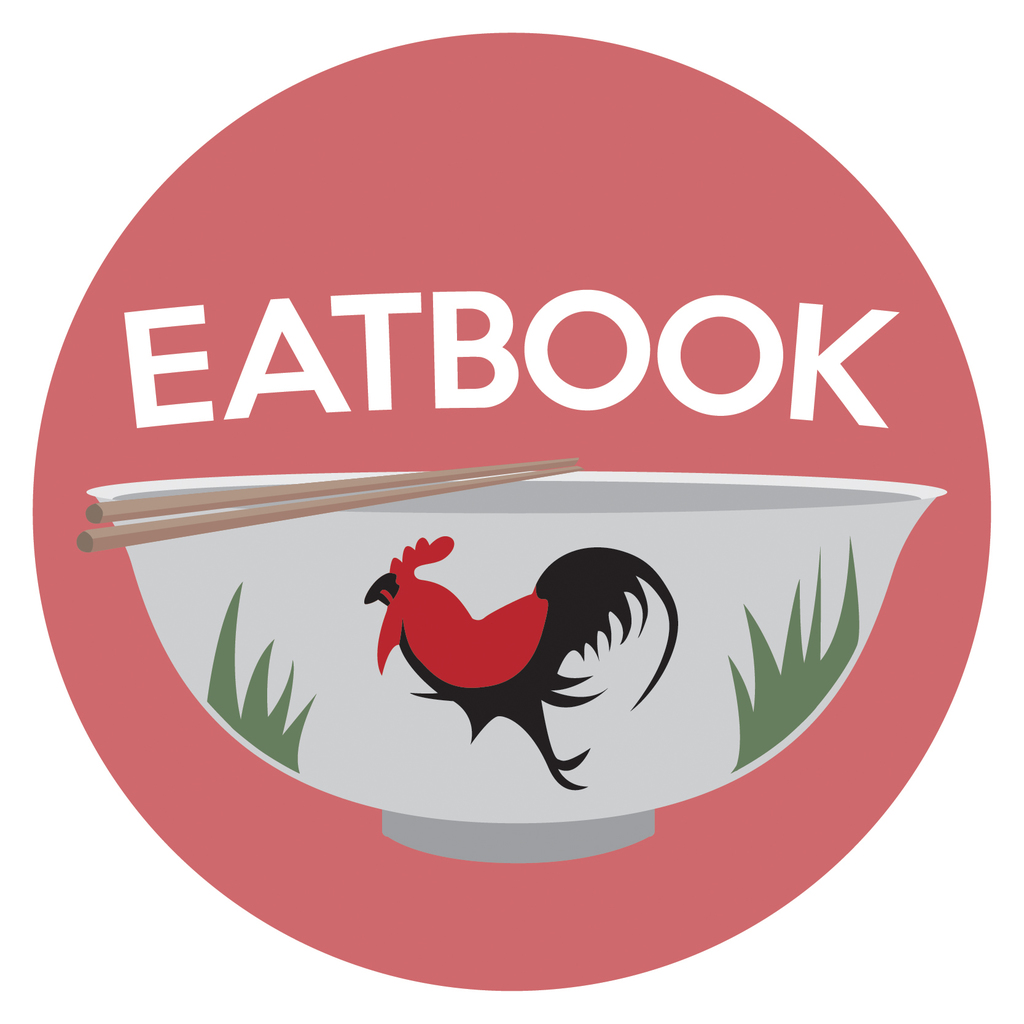 Drop us your email so you won't miss the latest news.