---
Best Turf City food
---
Turf City isn't necessarily the first place that comes to mind when one thinks of where to eat, especially since its location is quite out of the way. This tranquil part of Singapore has got its fair share of things to do, including go-karting and bowling, but it's also got a number of cafes and restaurants for you to feed your belly after you've fed your soul. Here are eight food places in Turf City you should definitely check out the next time you find yourself in the area.
---
1. Ristorante Da Valentino
---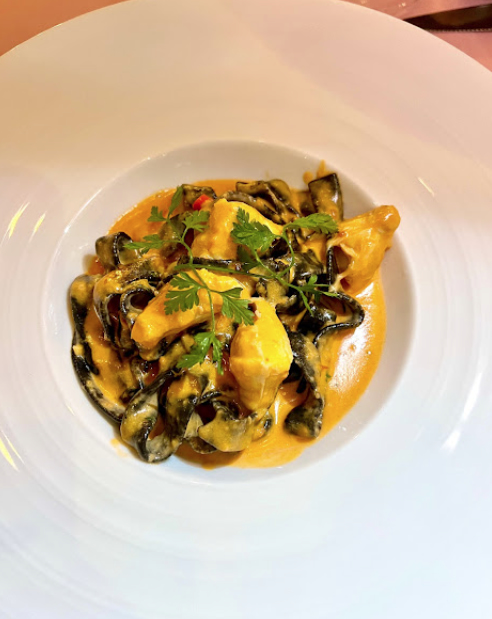 Image credit: song Q
This family-run restaurant is furbished like a traditional Italian home so diners can feel as though they've been transported to Europe. The cosy space also houses an indoor lounge and alfresco bar for intimate drinking sessions with your pals. On the food front, the restaurant boasts an extensive menu with antipasto, pizza, pasta, and seafood imported from Italy.
We recommend the Calamari Fritti ($21.90++), featuring deep-fried squids served with tomato sauce, as well as the vegetarian Misto di Verdure alla Griglia ($20.90++), which comes with a platter of grilled eggplant, zucchini, capsicum, artichoke, and olives. For mains, get their hearty thin-crust pizzas to share, including the classic Napoletana ($20.90++), or the meaty Carnivore ($25.90++) for a feast of ham, sausage, bacon, and salami.
Unit number: #01-19
Opening hours: Mon-Tue 6pm to 10:30pm, Thurs-Fri 12pm to 2:30pm, 6pm to 10:30pm, Sat-Sun 12pm to 3pm, 6pm to 10:30pm
Tel: 6462 0555
Website
Ristorante Da Valentino is not a halal-certified eatery.
---
2. The Social Outcast
---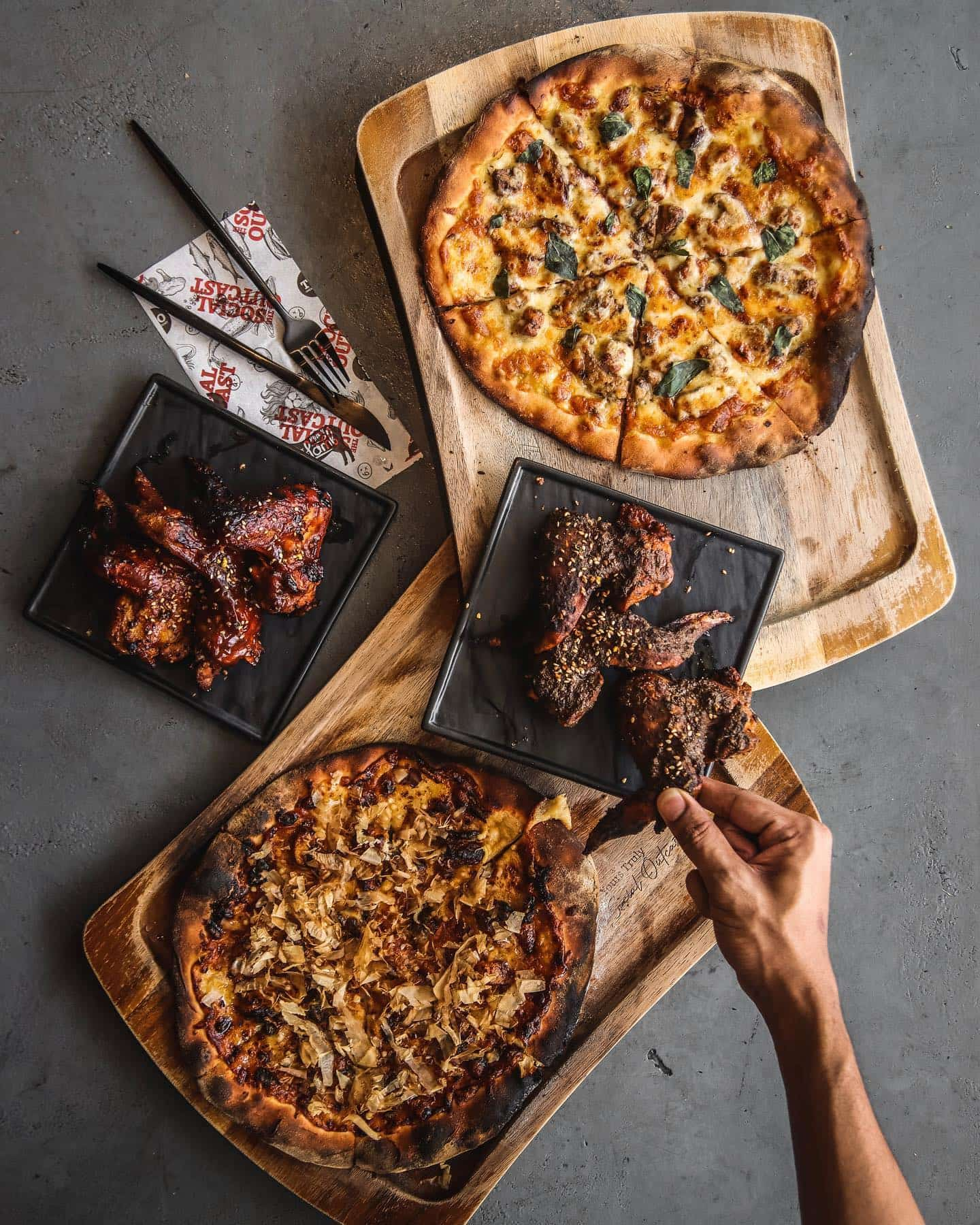 Image credit: @dsocialoutcast
The Social Outcast is a Muslim-owned barbecue joint known for their mouthwatering woodfire-smoked meats and juicy burgers. Their pizzas are said to be absolutely delicious—hand-stretched and made fresh to order, with a thin, crispy crust. Plus, they're cheekily named after famous people such as Nelson Mandela, Freddy Mercury, and Billy The Kid. If you fancy, get the Princess Diana ($32++) pizza, which sees a piquant chipotle mayo base topped with smoked shiitake mushrooms, succulent prawns, and mixed Italian cheese.
Unit number: #01-01
Opening hours: Wed-Sun 12pm to 10pm
Tel: 8923 8924
Website
The Social Outcast is a Muslim-owned eatery.
---
3. Tribeca
---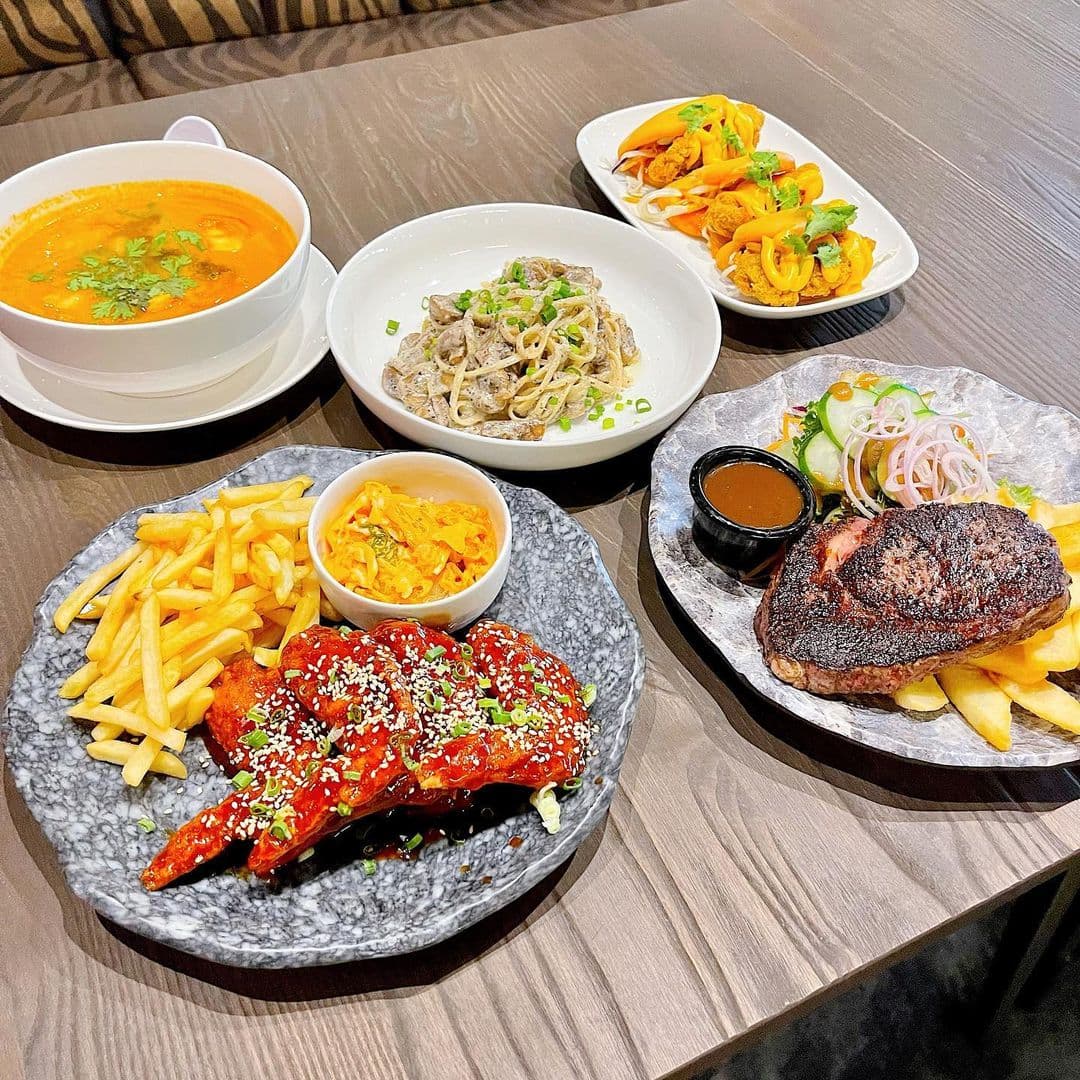 Image credit: @xuansnacs
On days that you aren't craving something in particular, head over to Tribeca, a restaurant with a variety of cuisines including Western, Korean, Mexican, and Italian. Their South Australian Boston Bay Blue Mussels ($26++/$24++) are worth a try and also come with free-flow truffle fries. Another speciality dish is their Alaska Salmon ($42++), which sits atop a pool of mashed potato with house-made pesto sauce. It also comes with house salad and fries on the side for a more complete meal.
Unit number: #01-21
Opening hours: Tue-Thurs 3pm to 10pm Fri-Sun 1am to 1am
Website
Tribeca is not a halal-certified eatery.
---
4. Huat Kee Fish Head Steamboat
---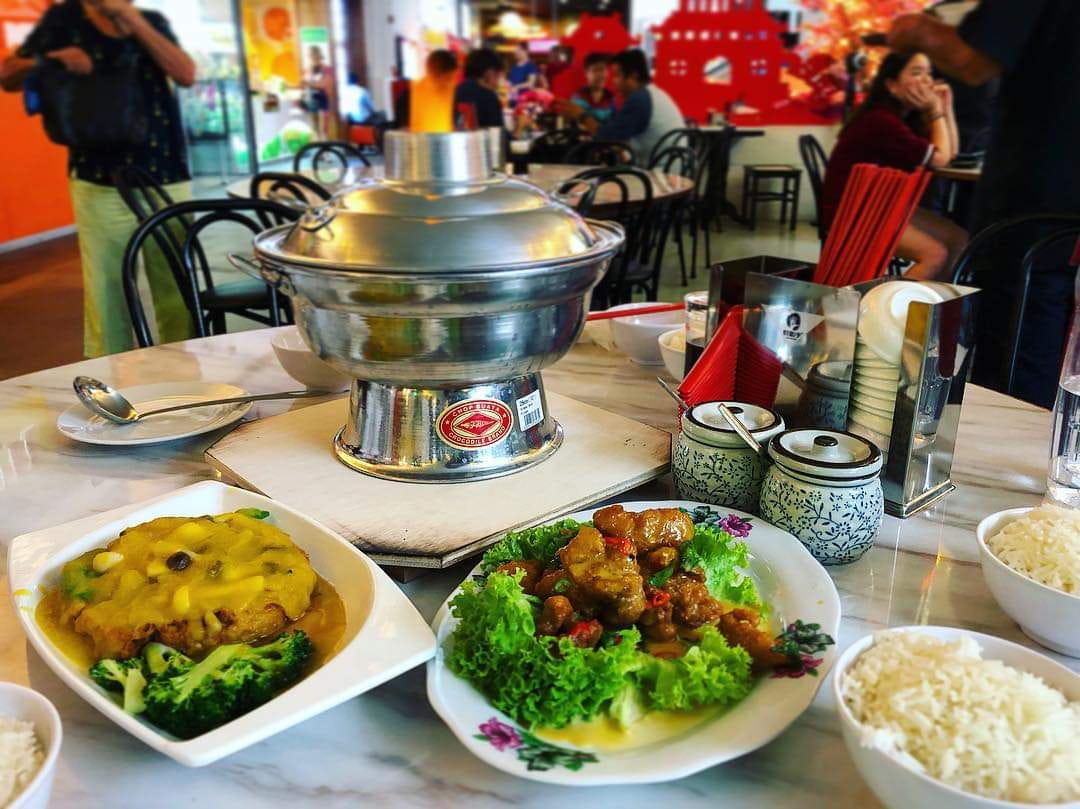 Image credit: @huatskee
Huat Kee Fish Head Steamboat serves no-frills zi char fare that can be enjoyed in small or large groups. They also offer a variety of steamboat options, such as Pomfret Steamboat (seasonal price), Snapper Steamboat ($28/$38), and Red Grouper Steamboat ($28/$38). Each steamboat comes with a heady broth that's packed with vegetables, tomatoes, tofu, seaweed, and yam slices.
A la carte options are also aplenty, with classic zi char dishes such as Assorted Egg With Spinach ($10), Mapo Tofu ($10), and Sliced Fish Soup ($6).
Unit number: #01-05
Opening hours: Daily 11am to 3pm, 5pm to 9:30pm
Tel: 6219 3154
Website
Huat Kee Fish Head Steamboat is not a halal-certified eatery.
---
5. E-Sarn Thai Cuisine
---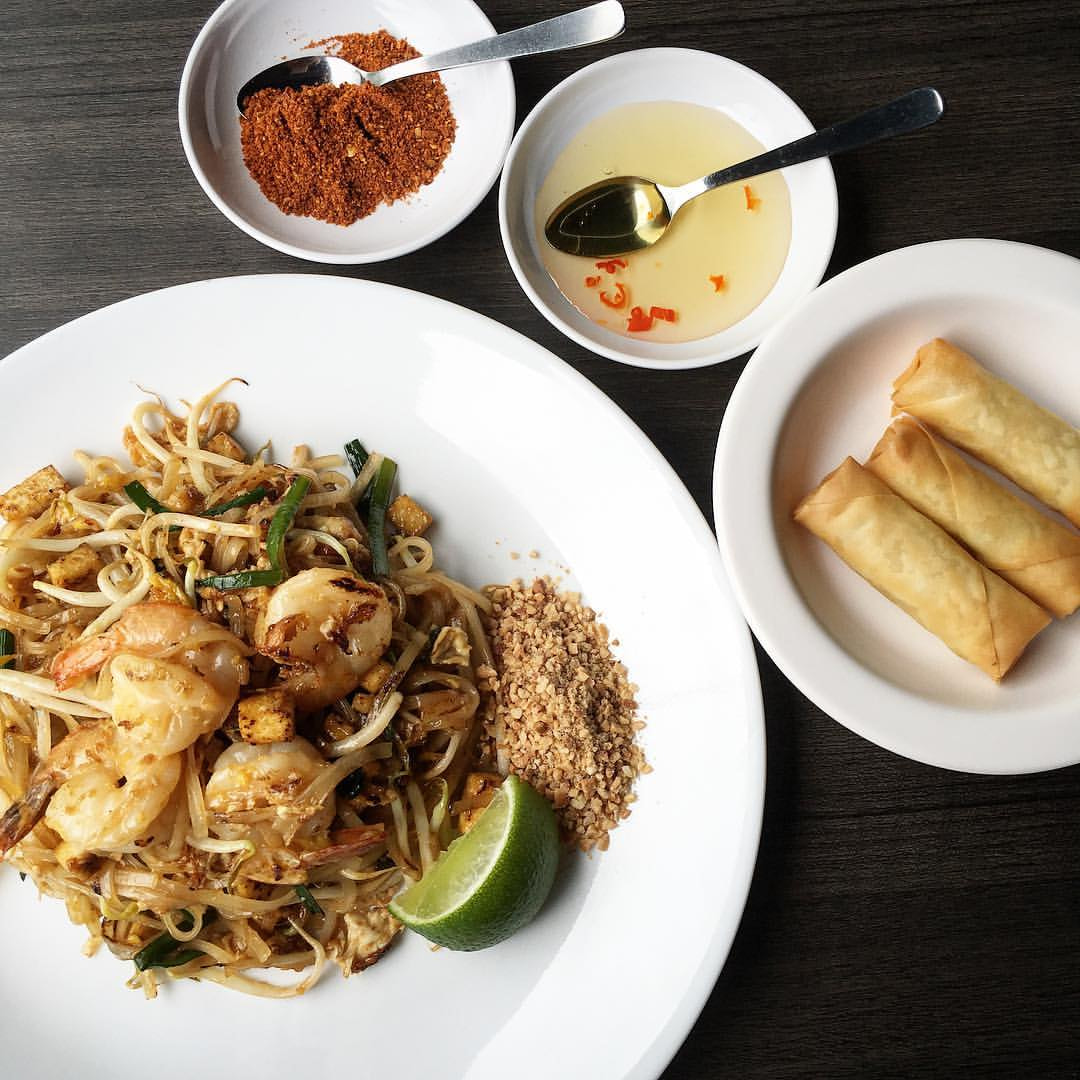 Image credit: @esarnthaicuisine
This popular Thai restaurant also has a branch at The Grandstand, featuring a menu that highlights Thai classics such as pad thai, tom yum soup, and pineapple fried rice. If you're feeling extra hungry, go for their premium set meals at $14.50, which gives you your choice of grilled chicken or deep-fried seabass, one appetiser, one dessert, and one house-made beverage.
They've got a la carte dishes, too, including Tom Saad Soup ($15.50) with tender beef pieces and Chiang Mai Curry Noodles ($9.50)—egg noodles soaked in rich Thai curry.
Unit number: #01-13
Opening hours: Daily 11:30am to 9pm
Tel: 6868 4484
Website
E-Sarn Thai Cuisine is not a halal-certified eatery.
---
6. Wooftopia Pet Cafe
---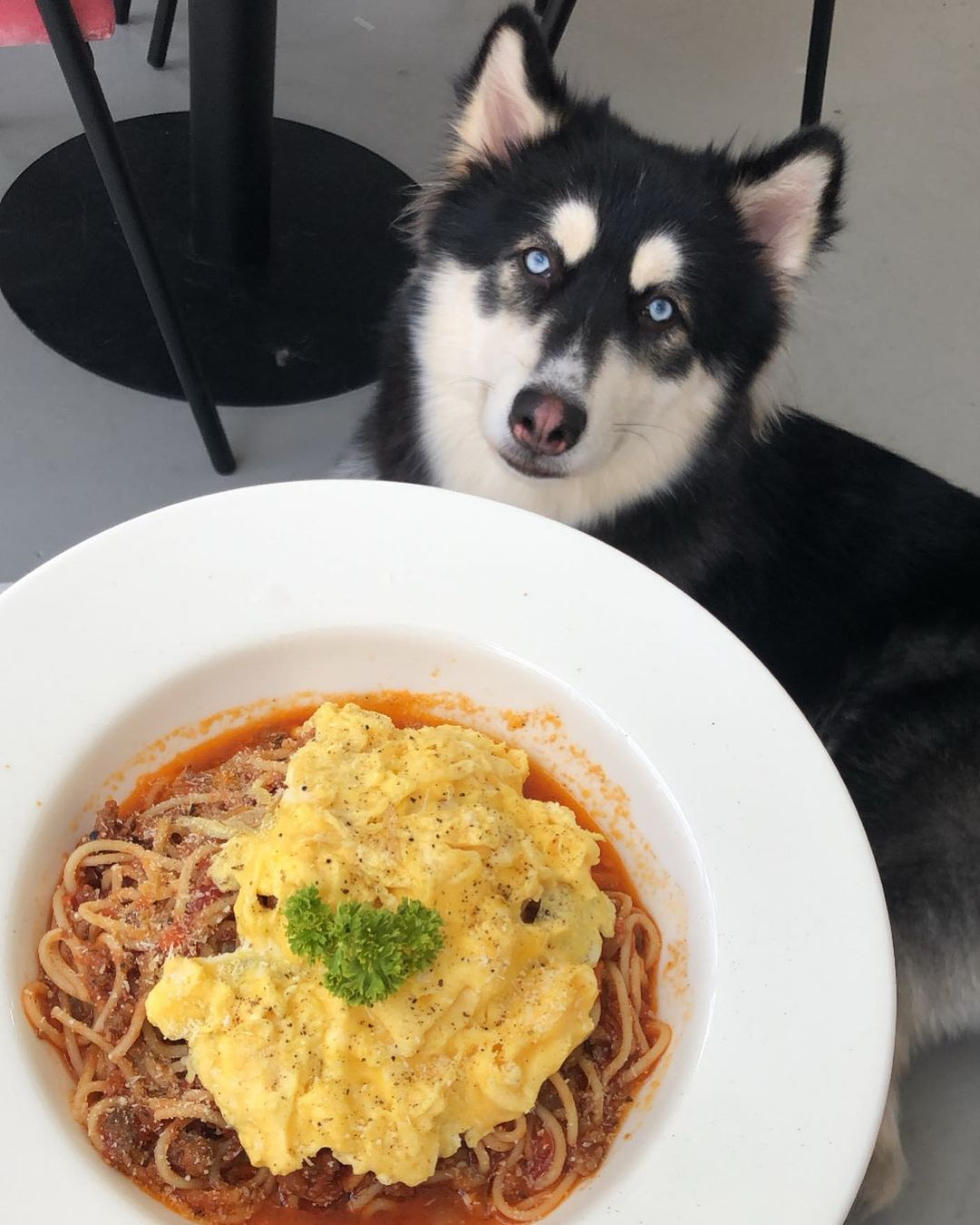 Image credit: @wooftopia.cafe
Pet parents, this one's for you: Wooftopia Pet Cafe is a dog-friendly cafe with yummy treats for both you and your furry friends. The cafe also has a spacious interior that's decked out in Instgrammable decor and plush pink armchairs for you to sit back and relax as the furkids scurry around.
Here, you can customise your pet's meals from $5 by choosing one meat for the base, your preferred sides, and sprinkles. For the hoomans, we recommend the Truffle Creamy Pasta ($18) or Cheesy Beef Burger ($22); the latter comes with a juicy beef patty, lettuce, tomatoes, and melted cheese.
Unit number: #01-29
Opening hours: Wed-Fri 2pm to 9pm, Sat-Sun 11am to 9pm, Mon 2pm to 9pm
Tel: 6966 8818
Website
Wooftopia is not a halal-certified eatery.
---
7. Ah Yat Seafood Restaurant
---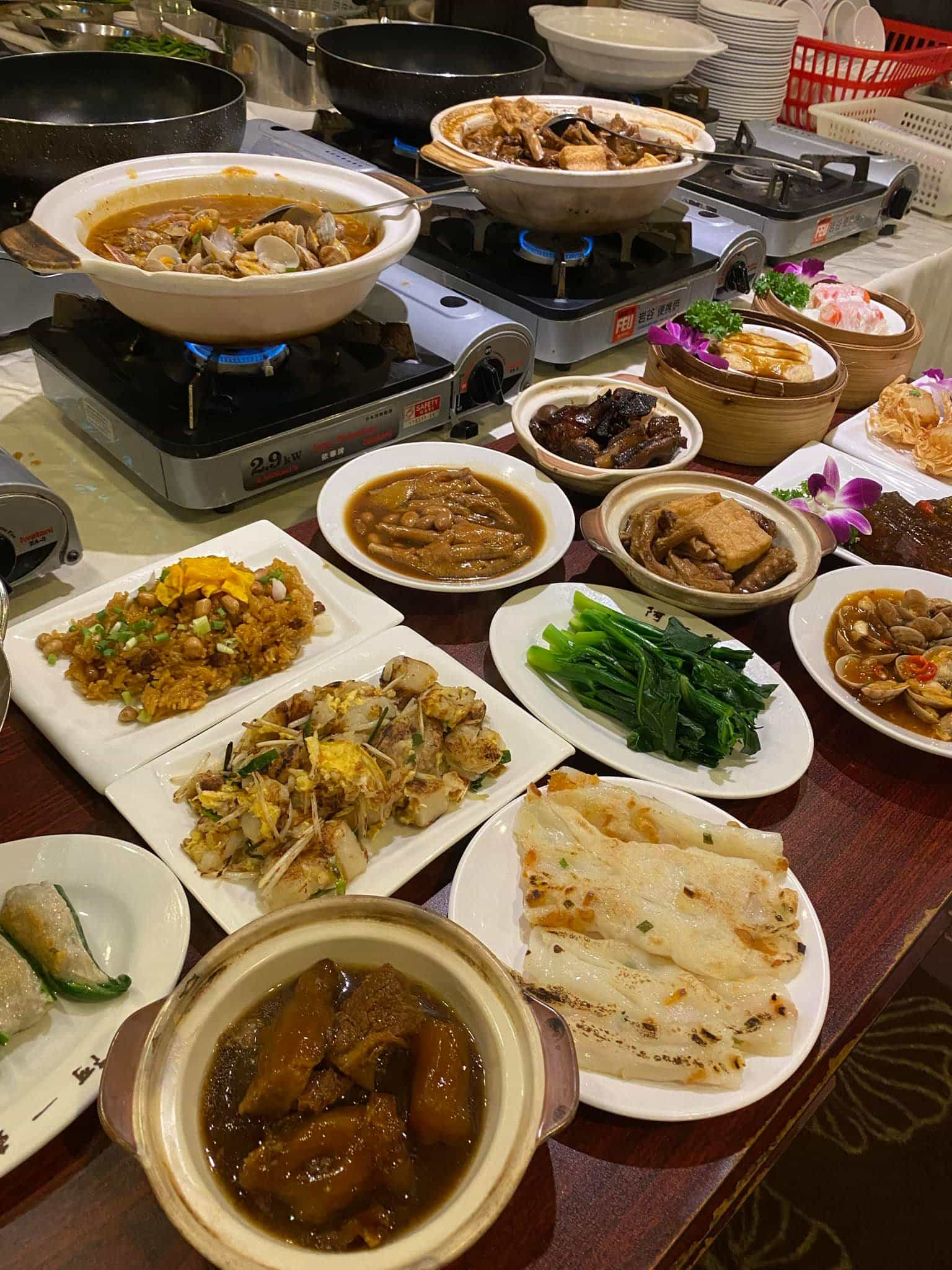 Image credit: @ahyatseafood
Seafood lovers will be spoilt for choice at Ah Yat Seafood Restaurant—they've got over 100 kinds of live seafood to choose from, including crab, fish, shellfish, prawns, and lobster. If you can't decide what to order, just get the weekday Set Menu For 2, priced at $39.80++ per person. This gives you and your dining partner a seven-course feast: Steamed Siew Mai With Whole Abalone, Braised Fish Maw In Thick Soup, Steamed Bamboo Clam With Minced Garlic, Deep-Fried Crab Shell With Minced Seafood, Fried Spare Ribs, HK "Cai Sum" Soup Noodles, and one dessert.
The restaurant also houses VIP rooms equipped with KTV facilities, which are great for hosting private events, corporate functions, or family gatherings.
Unit number: #03-01/02
Opening hours: Daily 11:30am to 2:30pm, 5:30pm to 10:30pm
Tel: 6883 2112
Website
Ah Yat Seafood Restaurant is not a halal-certified eatery.
---
8. TungLok Peking Duck
---

Image credit: TungLok Peking Duck
For something a lil' more fancy, head over to TungLok Peking Duck and indulge in their famous Peking Irish Duck ($98++) that's cured for three days and roasted with precision. This iconic dish is served with a special "8 Treasures Box", complete with a variety of sauces and unique condiments such as sweet blueberry sauce and popping candy.
Another customer favourite is the Wok-fried Australian Beef Cube in Black Pepper Sauce ($36.80++), a stir-fried dish with tender cuts of beef, packed with smoky wok hei. Their best-selling Live Prawn and Vermicelli with 'San Bei' Sauce (market price) is also highly recommended, spotlighting slippery glass noodles accentuated with sweet fresh prawns, then tossed in a savoury glaze.
Unit number: #01-23/24/25/26
Opening hours: Daily 11:30am to 3pm, 5:30pm to 10pm
Tel: 6466 3363
Website
TungLok Peking Duck is not a halal-certified eatery.
---
What to eat at Turf City
---
After a long day of go-karting, horse riding or shopping at The Grandstand, feed your stomach at any of these eight food places in Turf City. For more food in the area, read our Botanic Gardens food guide or Beauty World food guide. Otherwise, check out Gangnam Cafe, a Korean cafe in Bukit Timah with green tea bingsu and affordable Korean food.
24 Beauty World Food Gems Including DIY Okonomiyaki, Famous Eng Kee Chicken Wings And More
Feature image adapted from @dsocialoutcast, TungLok Peking Duck, @esarnthaicuisine, @xuansnacs, and @wooftopia.cafe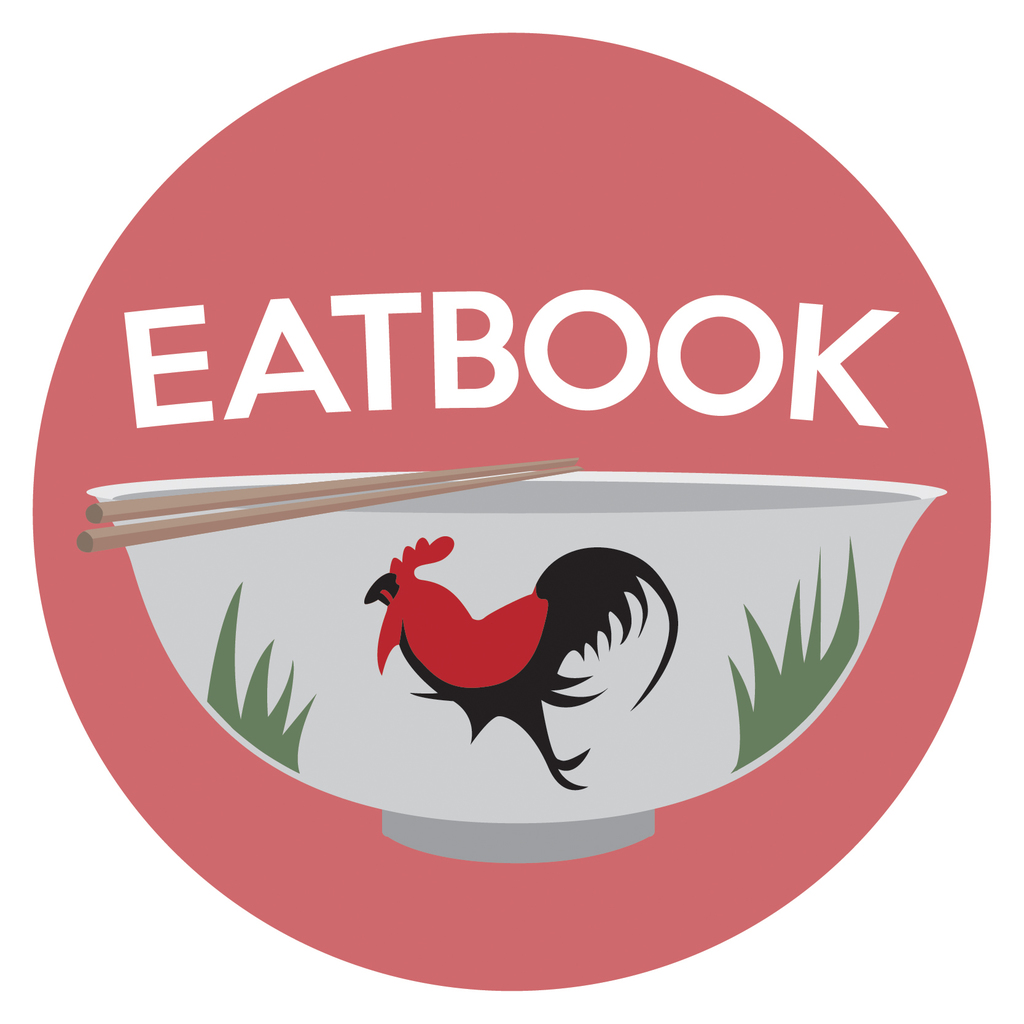 Drop us your email so you won't miss the latest news.