Umi Nami is hiding in plain sight
Holland Village used to be my study spot and now it is a convenient location for after-work dinners. There are plenty of places to eat at Holland Village; from cheap food options at the market, to cafes, restaurants, and bars along Lorong Mambong. I am guilty, however, of revisiting the same restaurants and walking past Umi Nami several times without giving it a second look. I'd thought it was either an atas restaurant or a private pop-up. Offering a small but sufficient menu of simple Japanese rice bowls and sides, it came to my surprise that the prices here are actually affordable.
Food at Umi Nami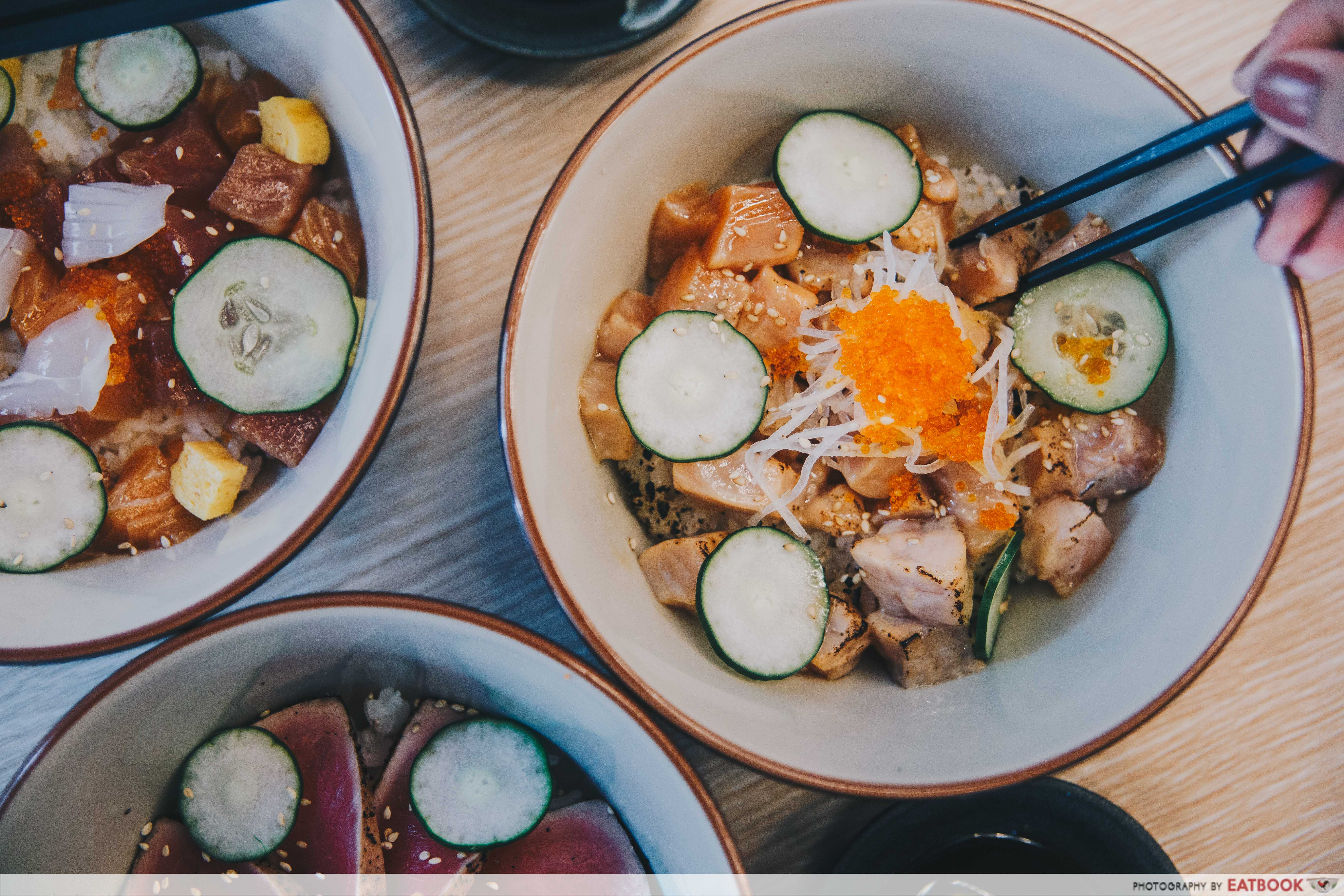 When I see "aburi salmon", I order. There is no food trend more seductive to me than the dark lure of slightly burned food.  At $13 a pop, this bowl of Aburi Salmon Don features a bed of rice covered by cubes of salmon, sliced cucumbers, shredded radish followed by a dollop of tobiko. At first glance, the portion seemed small but it might be due to the large bowl used.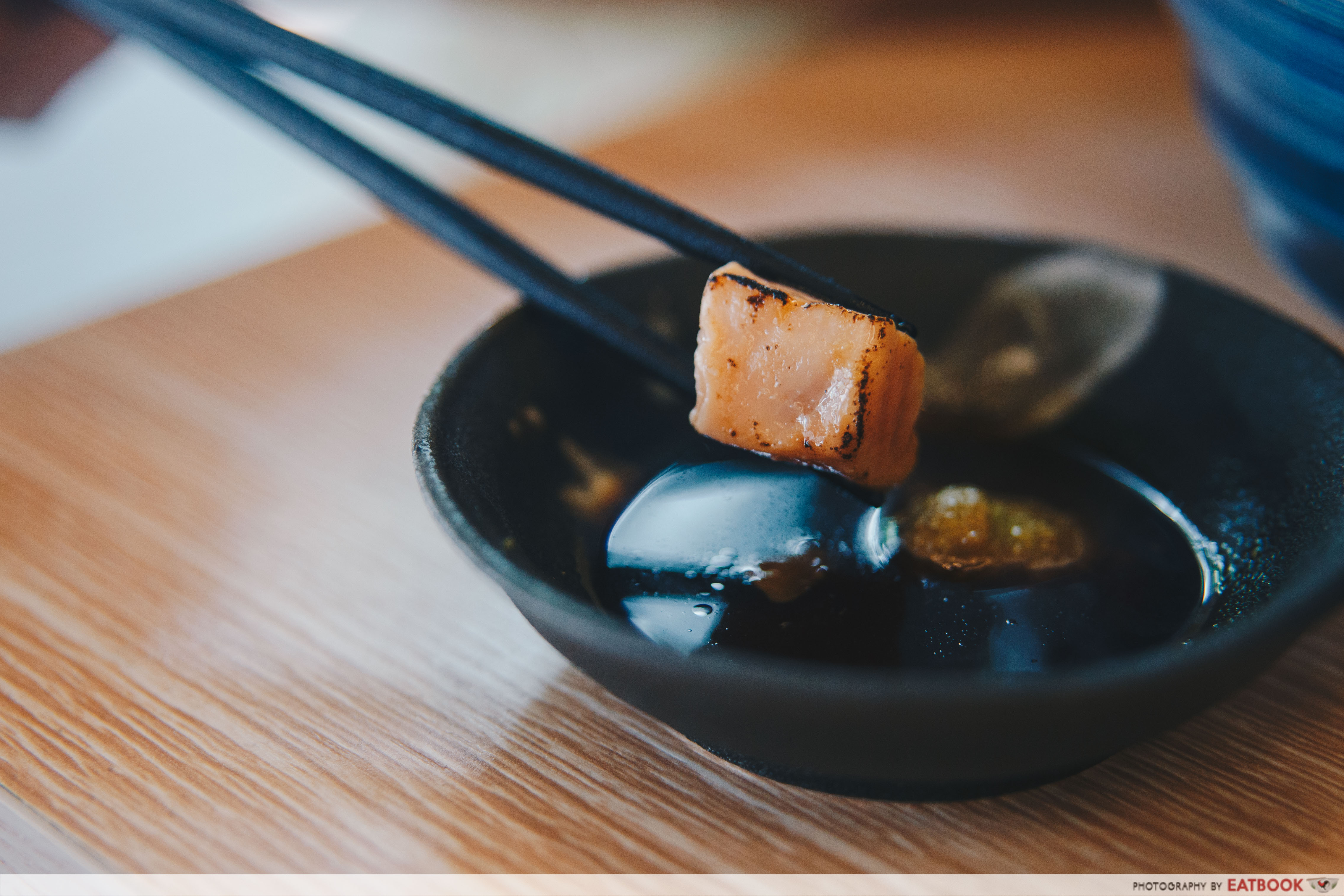 The bowl was lovely to look at – the torched cubes of pastel pink salmon were charred at the corners with some orange flesh still peeking through. My mom would approve, nagging that too many chao ta (burnt) parts would be bad for health. Each cube, when paired with the vinegared rice, was melt-in-your-mouth and aromatic, making the soya sauce and wasabi unnecessary. Eating it with just a spoon, the bowl was wiped clean in minutes.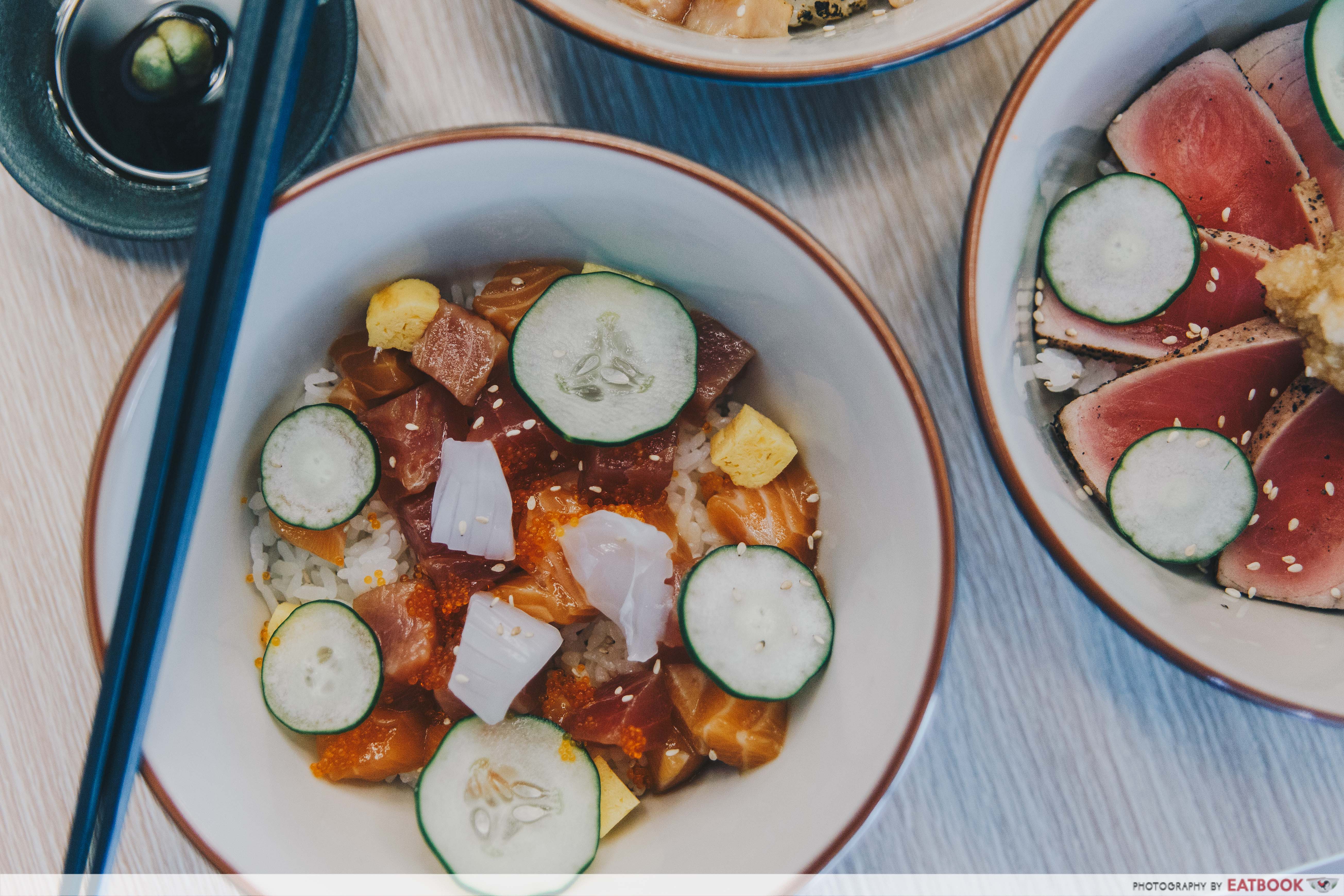 My eyes lit up when I saw on the menu that Umi Nami's Bara Chirashi Don costs only $10. At this price, it might give many Japanese restaurants a run for their money. Sadly, we were bummed when it came to our table. There was only a light-handed scatter of sashimi cubes and the rice underneath was still showing through gaps where I wish had more sashimi.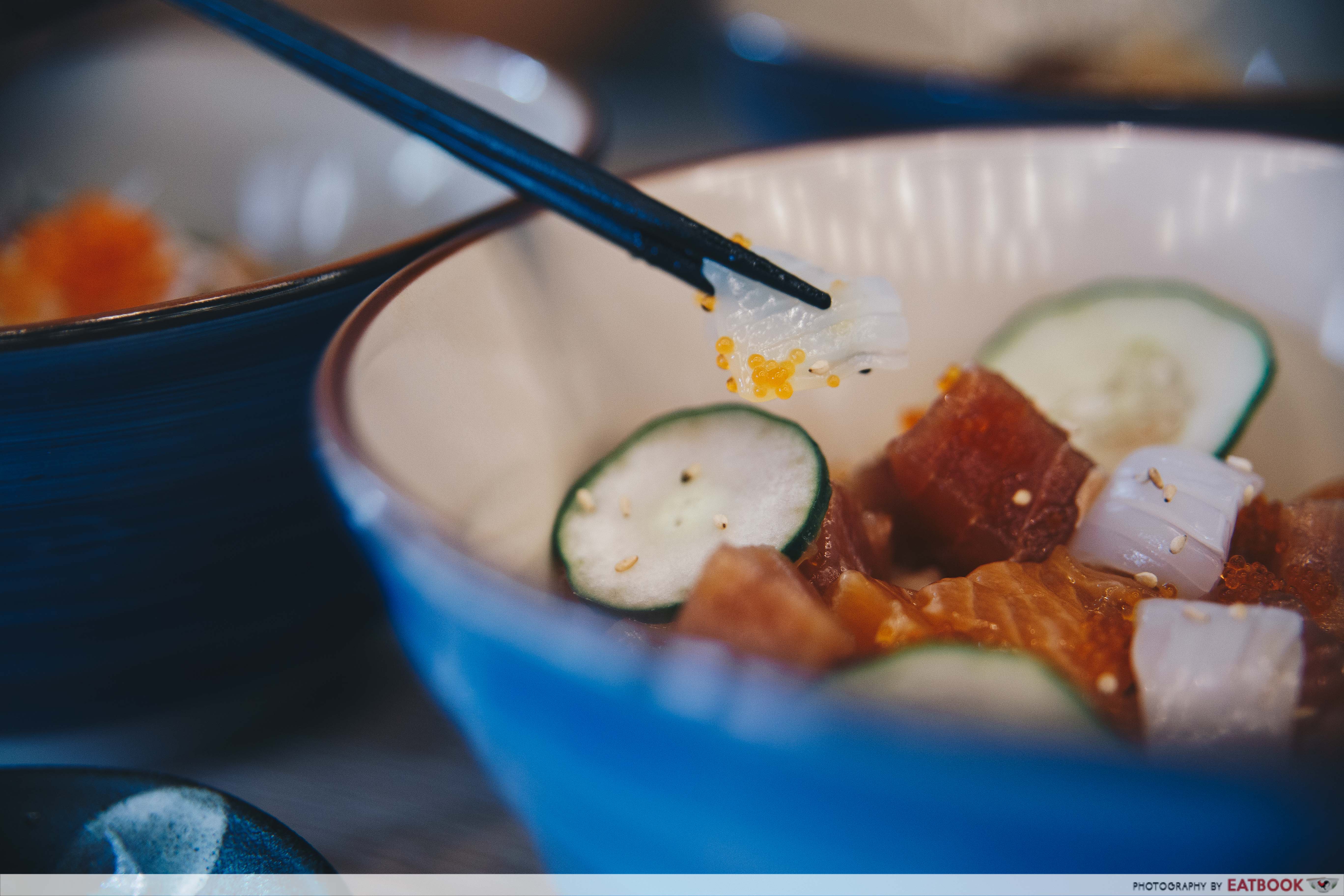 Other than salmon and tuna that were promised in the menu, there were three slices of squid added to the mix. The squid added a salty freshness to the bowl, and I can't help but to wish for more of it.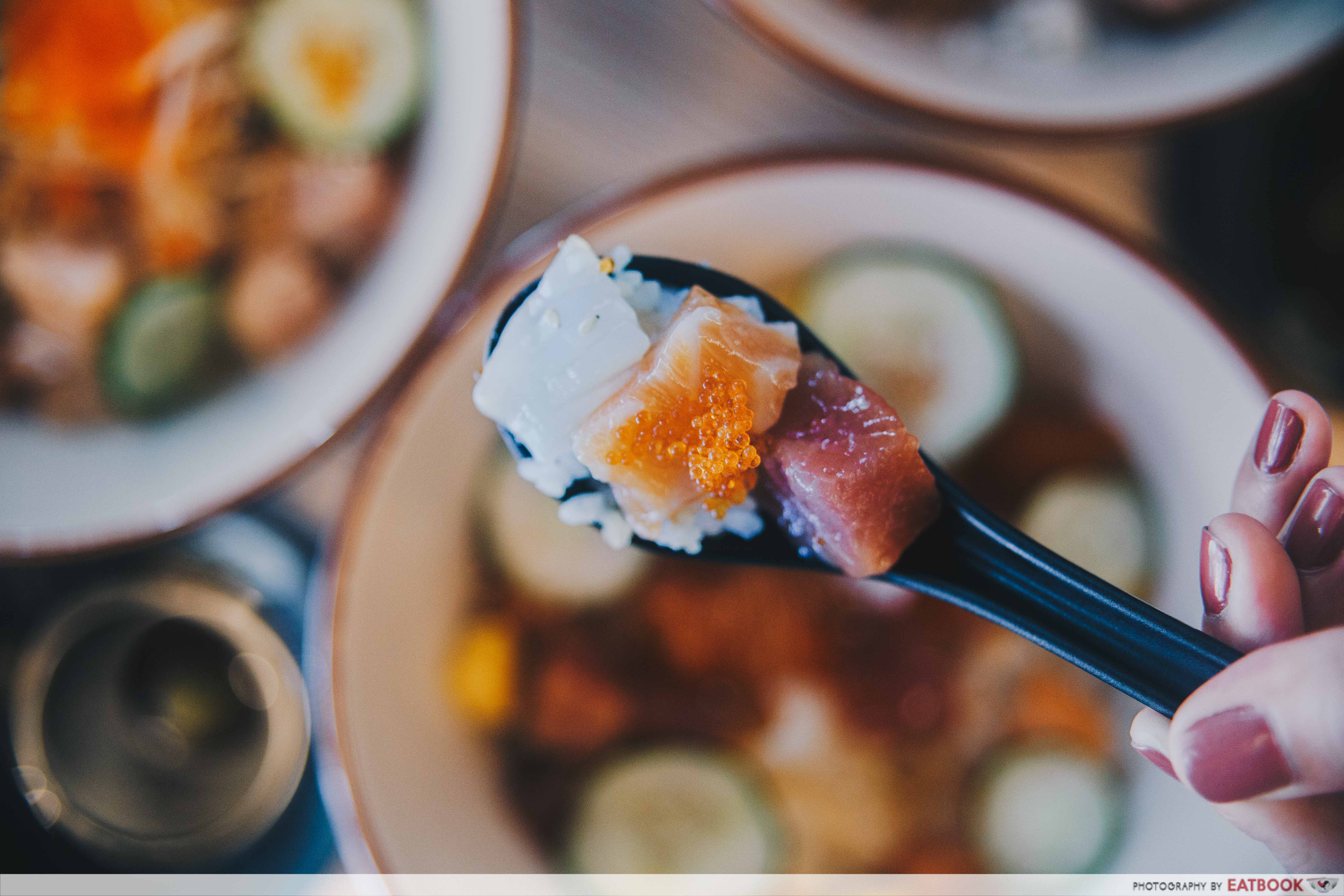 I could only attribute the lack of ingredients to the low price. Quality-wise, Umi Nami did not disappoint. The sashimi was fresh. The tuna chunks added a different mouthfeel and the salmon cubes were soft and fatty – just the way I like them. It is also good to note that the sashimi was not seasoned unlike that of a usual bara chirashi don.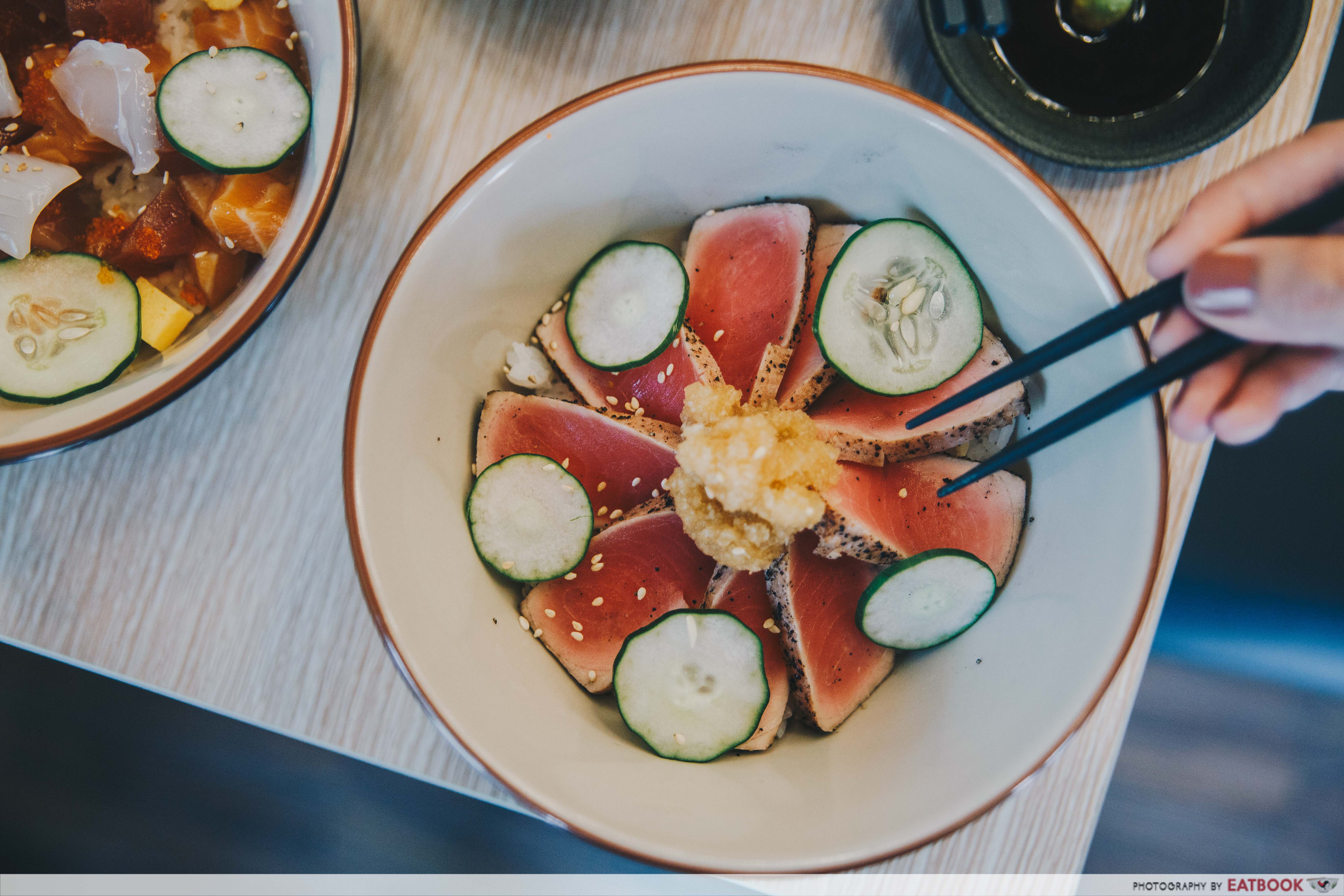 Fitspos or tuna lovers can opt for Maguro Tataki Don ($15) instead. It was pretty and delicately put together in the form of a blossomed flower; something a loving Japanese mother might have painstakingly prepared for her child. The tuna slices were thickly sliced with rare doneness. A generous addition of what looked like grated ginger was placed in the middle as well.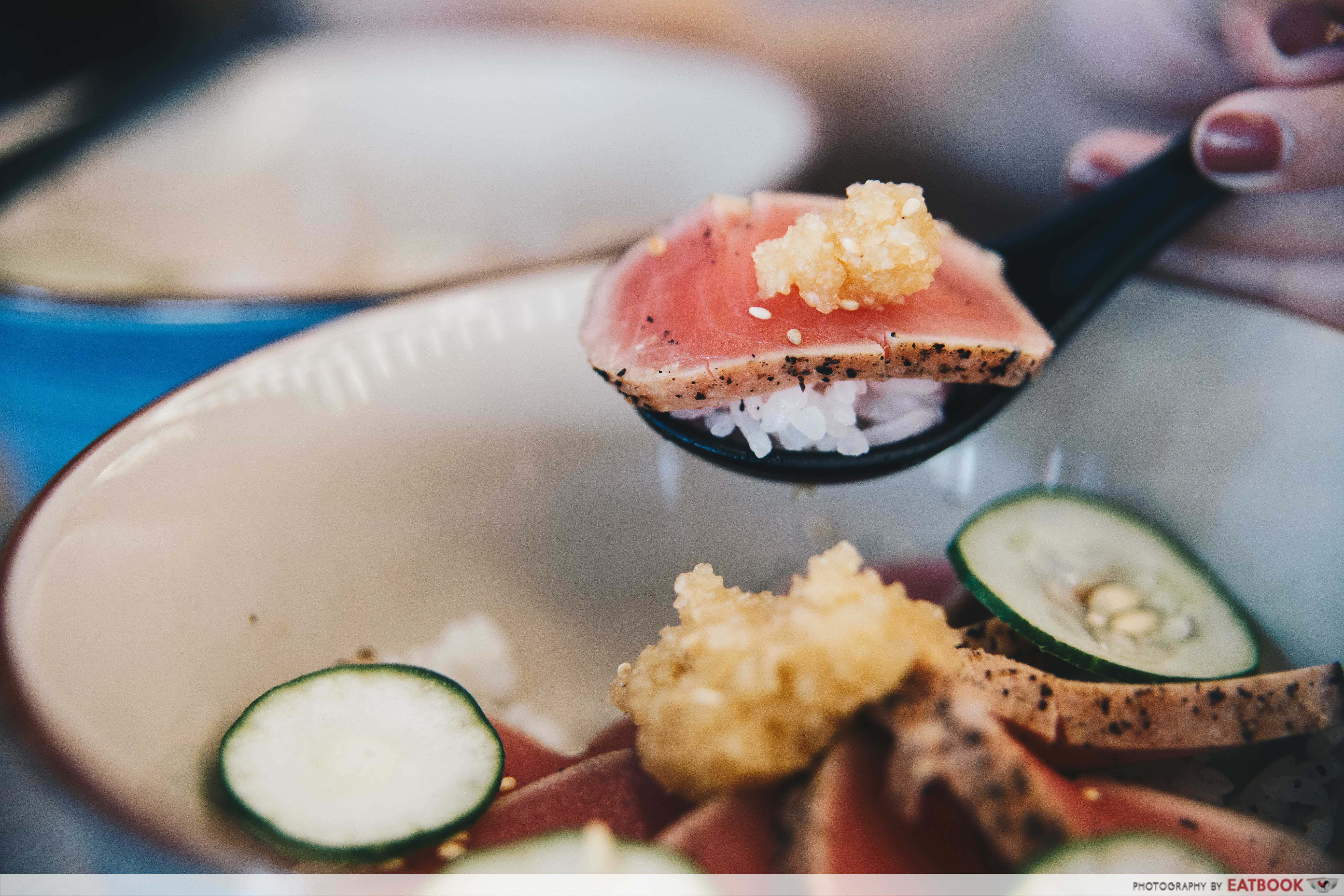 I stole a petal of tuna and a good serving of the "grated ginger", placing them atop a spoonful of rice. Instead of the strong and piquant flavour of ginger, I was hit by a refreshing taste of radish. The staff later explained that it was actually grated radish seasoned with a ponzu sauce. Another element which stood out was the pepper seared on the outside of the tuna slices. It added much-needed flavour and heat to the otherwise boring dish.
Ambience at Umi Nami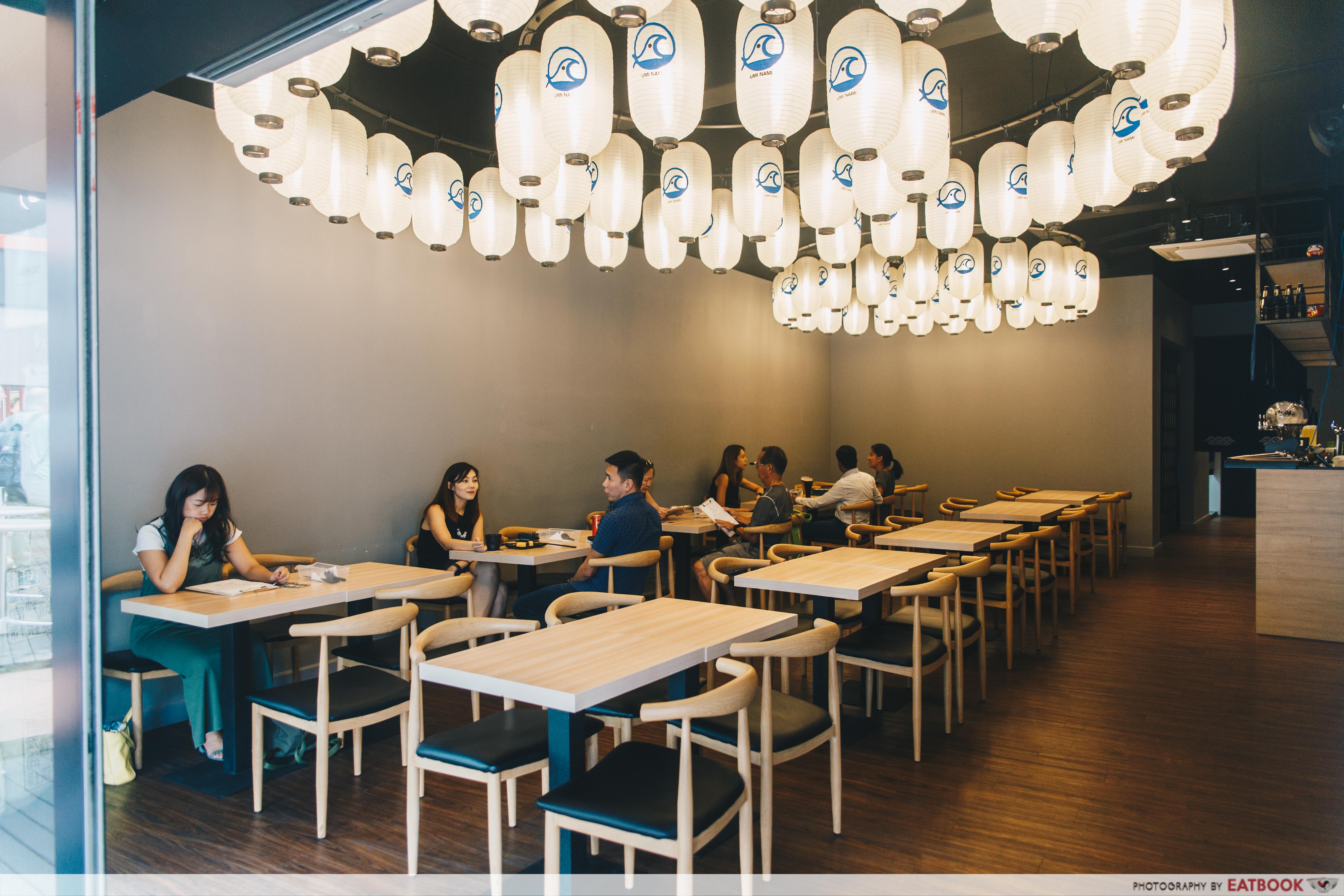 From the outside, Umi Nami gave a classy vibe and their limited seating looked intimidating for group meals. Furthermore, on the weeknights I passed by with my friends, they always were full. Conversely, when we headed down for the undercover review at lunchtime, they were barely half-full. I recommend coming down during lunch with a big group, and during dinner for a date instead. Note that only cash is accepted, so be sure to withdraw some before heading down.
The verdict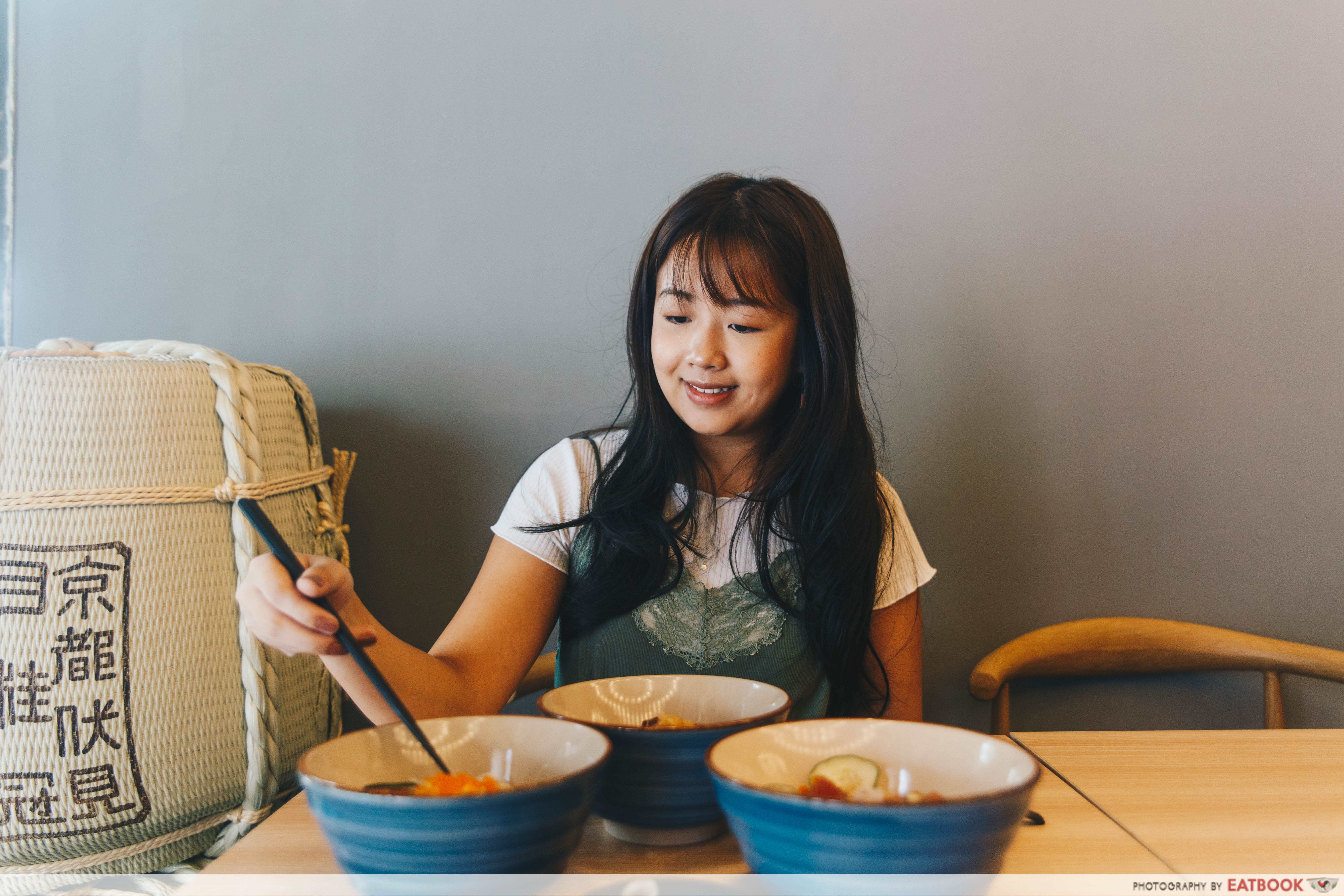 Umi Nami proved to be a simple, no-frills Japanese eatery. Their prices are low, but so was their generosity. Perhaps it is because its location is at upscale Holland Village, where rental might be a tad steep. Other than the aburi salmon don, it felt like the other two dishes were misses. With seven other choices on the menu I have yet to taste, I would look forward to their Special Salmon Don ($14). It is a bowl of torched salmon with a mayo concoction and rice, which I would definitely try on my next visit.
If you are in town craving for Japanese fare, check out Japanese Curry Express which serves nothing over $10, or these affordable donburi places dotted around Singapore.
Address: 8 Lorong Mambong, Singapore 277674
Opening hours: Daily 12pm to 3pm, 6pm to 11pm
Website
This is an independent review by Eatbook.sg.
Summary
Pros
– Food was fresh
– Nett prices
Cons
– Pricey for the amount of sashimi given
– Cash only
Recommended Dishes: Aburi Salmon Don ($13)
Opening Hours:
Daily 12pm to 3pm, 6pm to 11pm
Address: 8 Lorong Mambong, Singapore 277674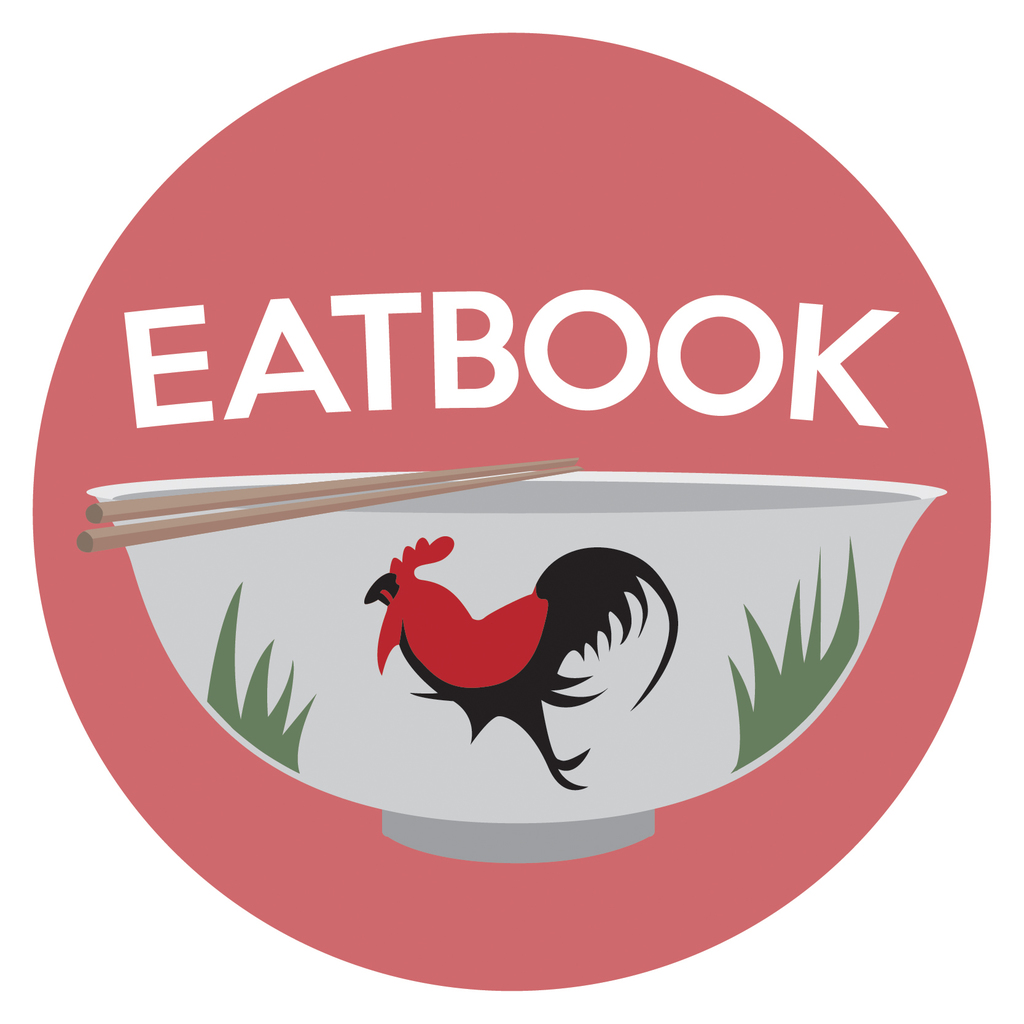 Drop us your email so you won't miss the latest news.